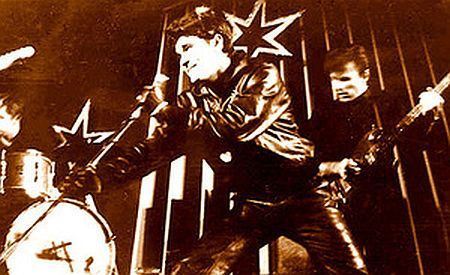 Vince Taylor, while not widely known to US rock fans, was an influential part of the European rock scene in the late 50's and early 60's.  While not widely known to US rock fans, Taylor was an influential part of the European rock scene in the late 50's and early 60's. Along with his band, The Playboys, Taylor released such rock gems as Endless Sleep and Brand New Cadillac; a song which was later covered in fine fashion by The Clash.
An American in Paris 1961 - 1965
"The Bobbie Woodman Noise were contacted to play the British rock and roll festival headlining Wee Willie Harris, at Paris Olympia, France, on July 7th and 8th 1961. The other artists were Dave Sampson, Duffy Power, Vince Eager and Nero & The Gladiators with Tony on lead. Vince Taylor went back to England about that time and replaced Duffy Power who turn up late during a gig in Guilford. He then asked, considering that he had never been to France, if he could come to Paris too and if necessary he would sing for free. It was whilst registering Vince's passport for France that Woodman found that Taylor was not actually american as he pretended to be but english, like the rest of the band.  During the sound check, at The Olympia, Vince Taylor dressed up for the occasion in his black leather gear and added a chain around his neck with a Joan of Arc medallion which he had bought on arrival in Calais, France. As a result, the organisers, who were so impressed, decided to put him up as top of the bill for both shows. During his performance at those two shows, he was spotted by Bruno Coquatrix, manager of the Olympia, who contacted French A&R, Eddie Barclay. 
Barclay signed Vince and his band to a six-year record deal on his label that issued 5 EP's and one LP from September 1961 to January 1962. He suggested Bobbie Woodman to change his name, and this latter renamed himself "Bobbie Clarke".In the interval, Tony Harvey was finally convinced by Vince and Bobbie to start up the group again, knowing how to keep the same style. The two guitarists alternated their duties: Bob Steele went on to rythm guitar whilst Tony took solo. Barclay imposed Vince Taylor & the Playboys in one of the first International rock and roll festivals on August 15th 1961 at 'Le Vieux Colombier' in Juan les Pins, a tiny club where the upper crust got in. Vince and his lads then went to all the top parties in Paris. They toured The French Riviera, Belgium, Spain, and The Netherlands. They released their debut album 'Le Rock c'est ça' in late 1961 in which they covered ten Rock'n'Roll classics such as Eddie Cochran's "20 Flight Rock" and "C'mon Everybody" or Johnny Kidd's "Shaking All Over". 
Although Vince Taylor's concerts start to take a bad turn. On November 18th, riots of kids wearing black leather jackets broke out during a rock and roll festival at the Palais des Sports, in Paris. Hooligans in the audience started breaking chairs before Vince and his band even got on stage. As a result, the promoters got worried and Vince soon became banned in certain French towns. 
In spite of this Vince Taylor & the Playboys were the top of the bill at the Olympia, Paris, for the end of the year between December 27th 1961 and January 15th 1962.  From April the 24th to May 26th 1962, they played in a posh club in Pigalle 'Les Folies Pigalle', where an opening for a revue 'Twist Appeal' or 'Eroticism of the 20th Century' was to make a resounding success. A 2 hour show in which Vince sang surrounded by gorgeous girls. Vince Taylor & the Playboys then went on a summer tour but Vince left for La Côte d'Azur with his new love, top model Helene April.  A few weeks later, Vince left once more during a gig at the Star Club, in Hambourg, and took the first plane to Paris in order to be near Helene April. 
By the end of 1962, the Playboys had fallen out with Vince Taylor who played engagements backed by the English band "The Dragons" (wherever he played, Vince still presented them as the Playboys). By October 1962, Bobbie Woodman became the drummer for Johnny Hallyday & the Golden Stars. Bob Steel joined Jacky Lynton. Meanwhile Tony Harvey and Johnny Vance decided to follow the career of The Playboys with other musicans: pianist Joe Fegan and drummers Ed Sparrow then Don Hawkins. About that time, Vince started to play dressed from head to toe in leather, but white. 
In early 1964, the new set of Playboys featured Bobbie Woodman on drums, Joey Greco and Claude Djaoui on guitars, and Ralph Di Pietro on bass who were actually the members of the Johnny Hallyday orchestra, Joey & the Showmen. They recorded secretly with Vince his versions of Arthur Alexander's "shot of Rythm & Blues" and of Chuck Berry's "Memphis Tenessee" that appeared on the single (Barclay #60446) released in february 1964.  Shortly thereafter, Johnny Hallyday was called up and the Showmen had split up. Joey Greco went back to America. Bobbie Woodman started up his own band again The Bobbie Clarke Noise with percussionist Stash Klossowski, painter Balthus's son, Johnny Taylor on rythm guitar, Ralph Danks on lead guitar and Alain Bugby on bass both from the final line-up of Nero & The Gladiators and formerly with the Strangers alongside Taylor.  In May 1964, The Bobbie Clarke Noise teamed up again with Vince Taylor as his backing group. Managed by Jean Claude Camus, they were upgraded with two French musicians, Ivan Jullien (trumpet) and Bob Garcia (saxophone) and toured in province then supported The Rolling Stones at the Paris Olympia in early 1965.  After he had met folk singers Bob Dylan and Nico in London, Vince started taking drugs such as acid that he used to mix with alcohol… 
On May 23th 1965, at 'La Locomotive' Club, Paris, Vince Taylor had a break down - coming on stage and trying to evangelize the audience, he claimed to be the prophet Matthew. But the audience thought that it was part of the shows as the band covered everything he was saying.  Soon after, Barclay published the LP "VINCE…!" that included instrumental number "Clank" and 8 other covered versions of American tunes. Vince Taylor's last single released in the 60's, "My Babe" c/w "Trouble" was an excerpt from this LP.  In mid 1965, Barclay stopped financing Vince Taylor who finally joined a religious movement and the band disbanded." (vincetaylortheplayboys.blogspot.com)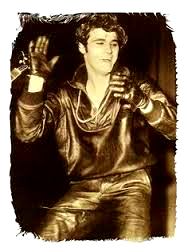 Taylor's unpredictable personality, while an asset on stage, caused considerable friction within The Playboys and the band fired Taylor from their ranks. Shortly thereafter, they were booked to play the Olympia Theatre in Paris.   I gleaned more details about this part of Taylor's career from Wikipedia: "Despite his sacking, Taylor remained friendly with the band and he asked if he could come to Paris too. Here he dressed up for the occasion in his black leather gear and added a chain around his neck with a Joan of Arc medallion which he had bought on arrival at Calais. He gave such an extraordinary performance at the sound check that even the band was amazed, and the organizers decided to put Vince at the top of the bill for both shows. As a result of his performance at those two shows, Eddie Barclay signed him to a six-year record deal on the Barclay label.  Vince & the Playboys closing the show was determined by Vince's actions upon his arrival at Paris Gare du Nord railway station and had nothing to do with the sound check. At 6.00 am, as the artistes Wee Willie Harris, Vince Eager, Dave Sampson, Nero & The Gladiators and Vince and the Playboys approached Paris on the train, the promoter, Jack Murray, offered top billing to anyone who would dress up for a photo shoot at the station. Vince was the only one prepared to move his butt, get dressed in full leather stage gear and make-up and pose for the press. Later that day he was on the front pages of all the Parisian newspapers as the leader of the Anglo Rock invasion aimed at bringing down French rock 'n' roll legend Johnny Halliday. He closed the bill on both nights, stole the show and became a major player in French rock 'n' roll."  One of the highlights from this period of Taylor's career took place when Taylor & The Playboys opened for the Rolling Stones at the Olympia Theater in Paris in 1964.  Despite his on-stage rapport with the Playboys, the off-stage relationship faltered.  As a result, the band broke up once more."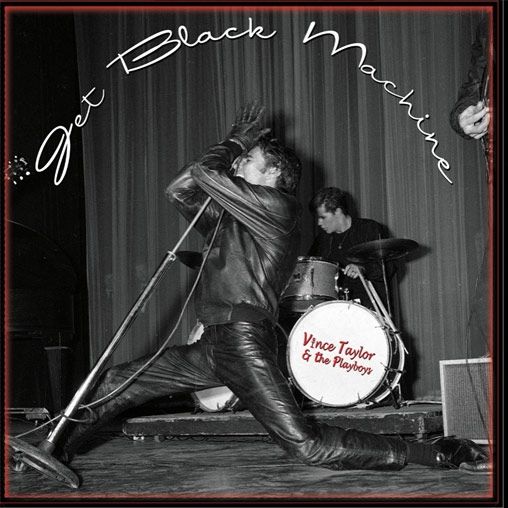 Taylor worked several shows backed by the English band, The Echoes; a combo who also functioned as Gene Vincent's backup band whenever he played the UK.  Taylor somehow managed to convince the promoters that The Echoes were actually his former outfit, The Playboys, and the small tour went off as planned.  As Taylor's career wove along a path of band break-ups and drug use, it reached a bizarre flash point in the sixties when, just prior to going onstage, Taylor experienced a religious epiphany during which he perceived himself to be a sanctified prophet.   "A mixture of acid, amphetamines and alcohol proved fatal to his mind and in front of a full house, on the brink of becoming a huge international star, he had a break down - coming on stage and trying to evangelize the audience, he claimed to be the prophet Matthew, and he preached until the band agreed with everything he was saying. The audience pretended not to understand, thinking that it was part of the show. After 15 minutes of running around with a towel on his head, and a few poorly executed songs, he began to wreck the whole stage like The Who.  All of this took place before the band's set was officially underway. The band disbanded and Taylor joined a religious movement."  (Wikipedia)
"You could say Vince met his Waterloo at a party at London's Savoy Hotel in May 1965. Also attending the party (featured in the documentary Don't Look Back) was Bob Dylan and an acid dealer who found a willing customer in Taylor. That night, Vince took LSD for the first time, even though he had a showcase gig the next day in Paris. It was for none other than Joe Barbera of "Hanna-Barbera" cartoon fame. Joe, who had married Vince's sister, Sheila, was starting a record label and was considering signing Vince. Barbera wanted to see Vince in action but his brother-in-law's lucidity was M.I.A.  He showed up to the gig, unshaven and unkempt. Holding a bottle of Mateus wine, Vince announced that he was "Mateus, the new Jesus. The son of God." When asked by his band if he had their money, he pulled out 150 francs and set fire to it, ranting about how Jesus had driven money-lenders out of the temple. An ambulance was called and the band did the show without their lead singer. Vince blew his record deal with Barbera, no doubt blowing his chance to sing the "Bedrock Twitch" on the Ed Sullystone Show." (Culture Sonar, Vince Taylor: Inspiration to A Few, Forgotten by Many)
Taylor recorded and performed sporadically throughout the 1970's and 1980's.  In his later years, Taylor lived in Switzerland where he worked as an airplane mechanic.  He often claimed that the time he spent in Switzerland was the happiest period of his life.
The world of rock music paid little notice when Taylor passed away from cancer in 1991.  While Vince Taylor's approach to his musical career was that of a loose cannonball, he did leave a permanent mark on the British pop scene as being one of the first British rockers who possessed a unique personality and an authentic "American" sound.  Taylor's influence has been validated by none other than David Bowie who, on more than one occasion, claimed that Taylor provided the main inspiration for his Ziggy Stardust character.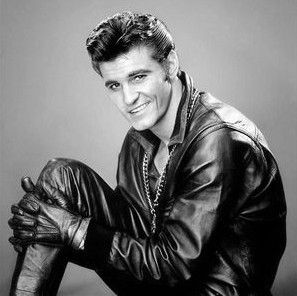 "Bowie says that he based the character of Ziggy Stardust on the eccentric rocker "Vince Taylor" (real name Brian Holden and also known as the "French Presley") who moved to France and worked as an Elvis impersonator. Born in 1939 in Middlesex, Taylor's family migrated to the US when he was seven years old.  By the mid-1950s, his family had moved to California, where Taylor's sister married Joe Barbera, of the famous Hanna-Barbera cartoon partnership. It was in Los Angeles that Taylor - clearly influenced by Elvis Presley - began to hone his act in various LA nightclubs. In 1957 Taylor returned to London as a leather rocker and made such an impact that within a few months he was signed by EMI. At gigs, he would show all the signs of typical rock'n'roll magnetism, the screams from the women in the audience drowning out his weak voice, his only superficial flaw. Trips to Europe proved somewhat more chaotic, as his performances - with Taylor dressed in black leathers, wearing make-up, throwing himself about on stage as if in an epileptic fit - induced riots. Months of this exacting routine, however, began to take its toll as Taylor started to fall prey to the lure of drugs. Come 1964, Taylor was on the edge, his diet of drugs, wine and an increasing God complex leading to his eventual downfall. From the mid-1960s, he drifted from club to club in London, claiming to anyone who would listen that he was the Son of God, his food intake consisting solely of eggs. His best known work is his 1959 single "Brand New Cadillac" which was covered by the Clash on London Calling (1977). The Clash's Joe Strummer recalled: 'Vince Taylor was the beginning of British rock'n'roll. Before him there was nothing. He was a miracle.' Bowie first encountered Taylor at the Giaconda cafe on Tottenham Court Road in 1966.  "He was the inspiration for Ziggy. Vince Taylor was a rock n roll star from the Sixties who was slowly going crazy. Finally, he fired his band and went on-stage one night in a white sheet. He told the audience to rejoice, that he was Jesus. They put him away." - Bowie (1976)" (The Ziggy Stardust Companion website)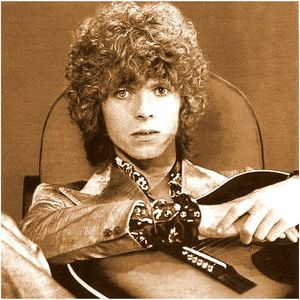 David Bowie circa 1969
"Bowie, who didn't like Taylor's watered-down rock music, met the possibly-schizophrenic Vince in 1966. By then, Vince had taken enough acid trips to (almost) match Jerry Garcia's intake and believed he was either Jesus or an alien — or that Jesus was an alien. As Bowie recalled: "He took out this world map and was showing me where the aliens had their bases, under the Arctic and in the mountains of Russia. I told myself there's something in this. I'm going to remember this. This is too good. The guy was unbelievable. Just the weirdest kind of creature. I'm not sure if I held him up as an idol or something not to become."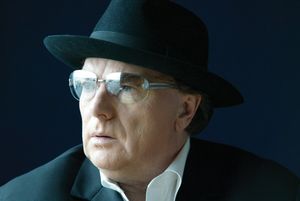 Van Morrison, in his song "Going Down Geneva", remembered Taylor with the following lyric: "Vince Taylor used to live here, nobody's ever heard of him, just who he was, just where he fits in."
---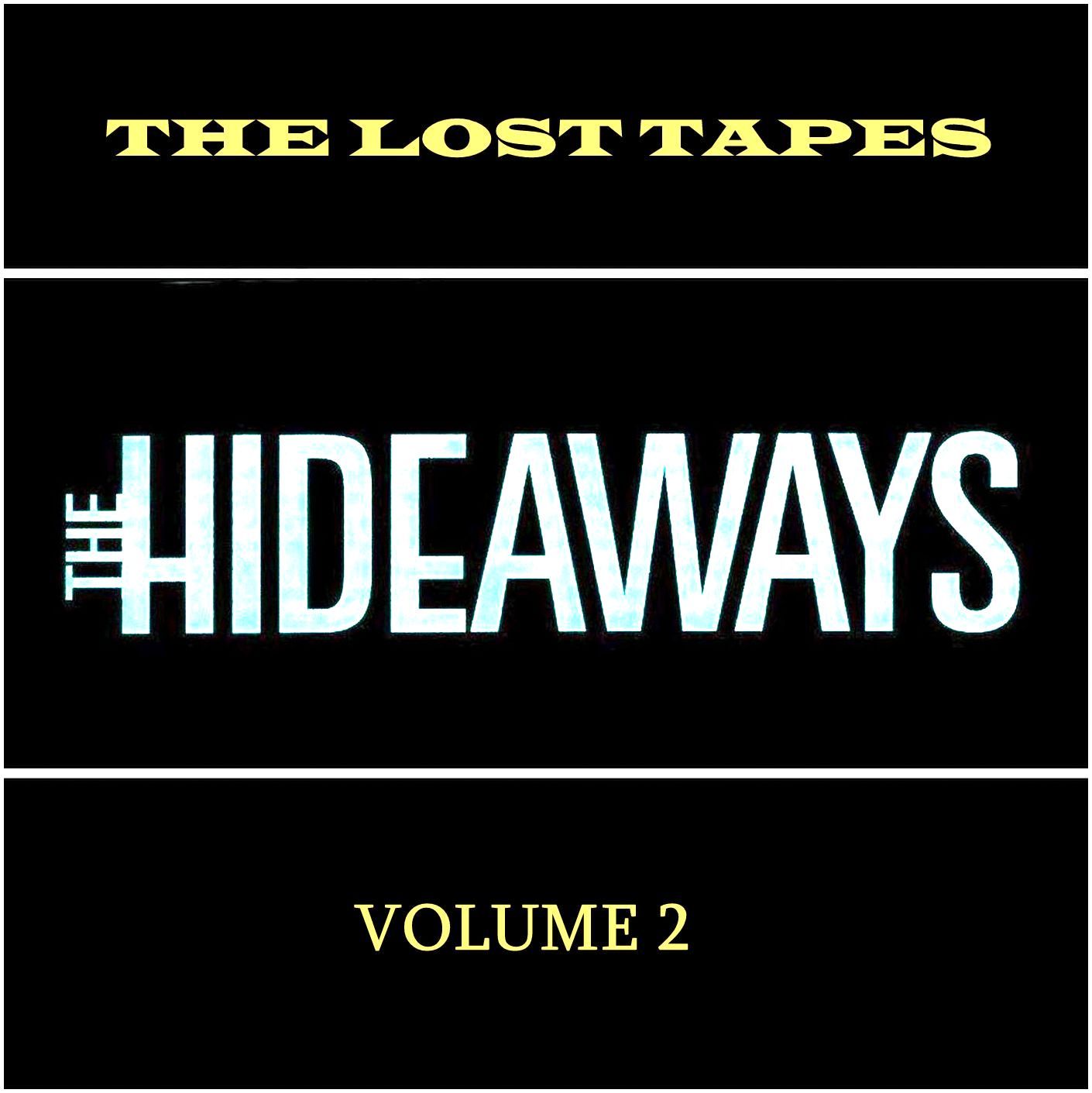 Blues you can use!
---