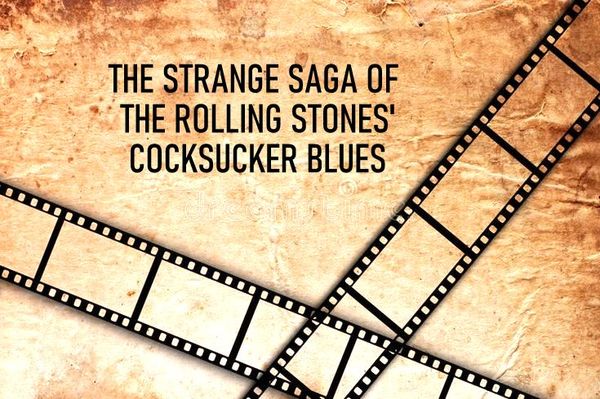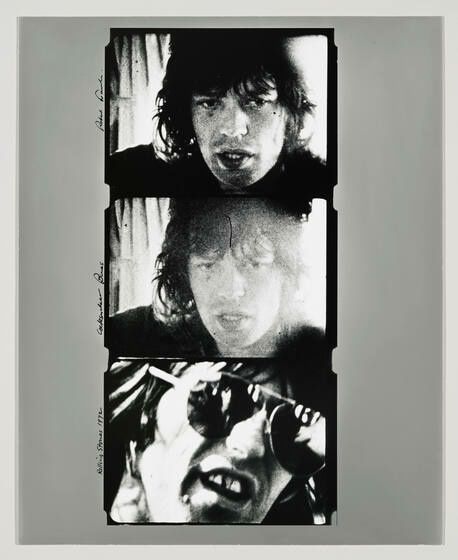 This is the story of Cocksucker Blues, Robert Frank's Suppressed Rolling Stones Documentary of their 1972 tour.  The film captures the Rolling Stones onstage, backstage, and in intimate situations that hardly anybody would want to be captured on film.  
The film was shot in grainy 16 mm a la cinéma vérité which involved several having multiple cameras available for anyone in the entourage to pick up and start shooting. Some of the movie's scenes included backstage parties, drug use, roadie and groupie antics, and the Stones themselves with their defenses down.
A Disclaimer from Cocksucker Blues: 'Except for the musical numbers, the events depicted in this film are fictitious, no representation of actual persons and events is intended.'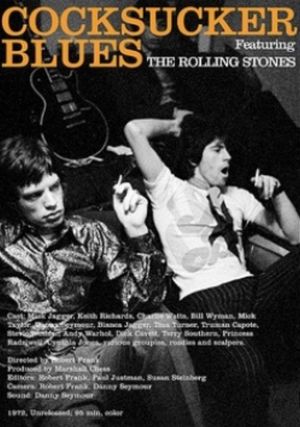 A 2016 Review by Richard Brody that appeared in the New Yorker Magazine:
"When Robert Frank and Danny Seymour began working on their documentary about the Rolling Stones on tour in the United States, in 1972, the band hadn't been in the USA for three years—not since the catastrophic concert at the Altamont Speedway that's the subject of the Maysles brothers and Charlotte Zwerin's film, Gimme Shelter.
Cocksucker Blues, by contrast, is about the Stones themselves—onstage, backstage, and in intimate situations that hardly anybody would want to be filmed in. That's why it's so rare: soon after its completion, the band, wanting to keep some of their behavior under wraps, went to court to ban the film's screening, and the court imposed sharp limits on its public showings.  
This movie's subject is the unholy trinity of sex, drugs, and rock and roll, along with a few other incidental indulgences. The very title comes from a song by Jagger that's heard early in the film, thanks to the producer Marshall Chess, who talks about it onscreen from his berth in a hotel room.

There are some great performances and some great music scattered throughout the movie—Frank and his cinematographers film the Stones in concert, the highlight of which is a joint appearance with Stevie Wonder on Uptight and Satisfaction—but it takes a little while to get there. Before the Stones take the stage, they work and putter in a hangar-like rehearsal space, and hang out in a hotel room. Jagger himself, wandering around in his underwear, handles a camera, and another member of the band pounds out some hearty piano blues, and Jagger and Keith Richards meet a journalist and endure an interview with ironic good humor. 

Next, the Stones are onstage doing a frenetic rendition of Brown Sugar, and then they're on their private jet, the outside of which is adorned with the band's "Hot Lips" logo and the inside of which quickly devolves into a sex party that makes the airplane scene in "The Wolf of Wall Street" look starchy. There's intercourse and a blow job out in the open, while members of the band stand around playing percussion instruments. At one point, a young woman is undressed and lifted and spun around, and, though her shrieks at times sound like laughter, her protests and demands to be put down are unambiguous. Even if it's a playful moment, it's an ugly one and a painful one to watch. 
The concert footage isn't especially probing—for that matter, the movie's cinematography over all isn't especially probing. (Some of it was intentionally casual—loaded cameras were left on site for anyone to use.) It's surprising to compare Robert Frank's composed photography with his decomposed cinematography, as if it were the difference between a slide (in the microscope sense)—a single exemplary and perfectly trimmed slice of existence seized and frozen—and the unbounded flow of life itself, with the very borders of the frame yielding to the power of sudden possibilities and wild impulses."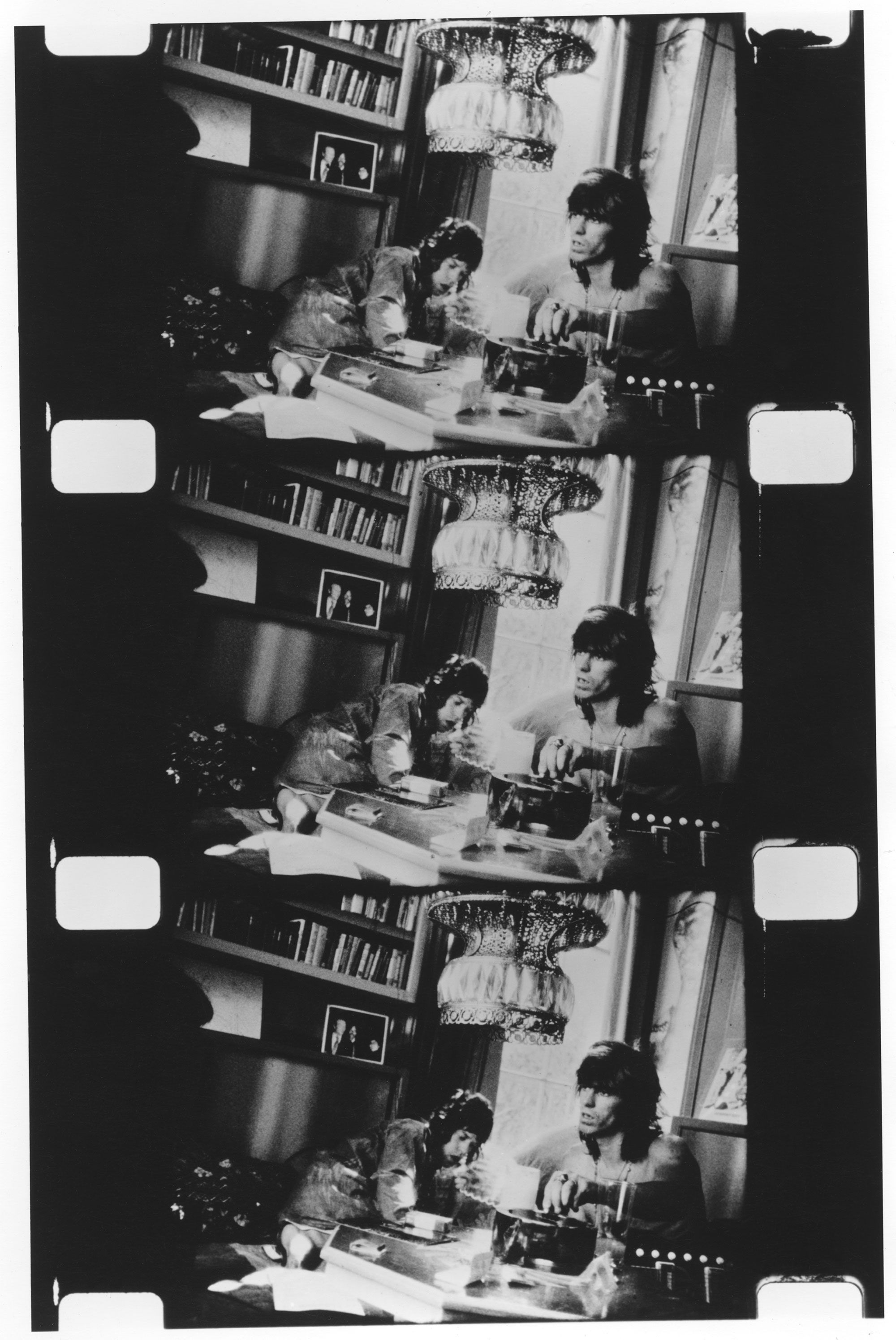 From an article by Greil Marcus in the Village Voic in 1975:
"A film title: Cocksucker Blues. It is 1972; we are with the Rolling Stones, in a big house somewhere in the hills around Los Angeles. Mick is lying on a bed. The camera pans down to his waist, and he begins to massage his crotch, in a slow, circular motion. He opens his pants and puts his hand inside. He moves it more deliberately and the camera comes in tight
Keith Richards is standing up at a piano, playing a lovely gospel-blues. The camera cuts away; the music continues on the sound track. Keith reappears, and shifts to boogie-woogie with such perfect syncopation the frame seems to shake in time. Mick appears in Keith's place, working out a ballad, note by note.
'Cocksucker Blues,' says Marshall Chess, head of the Stones' label. 'Yeah, Mick wrote it on a contract he had to fill… He wrote it for a play in New York, 'Trials of Oz'… He did it for a porno album we were gonna do. Dr. John wrote a song for it too, 'How much Pussy Can You Eat'… 'Cocksucker Blues'… Here, I'll put it on.' He turns on a tape.
It is some song. Very hesitant, sung high and lonesome, more like No Expectations than any other Stones tune, and more like Hank Williams than that, the music has the ragged edge Mick gives to everything good he does. "Well, I wait in Leicester Square…/I was only talkin, to the light…' Then hard, angry: 'Where can I get my cock sucked?/Where can I get my ass fucked?'
That is the opening of the legendary Cocksucker Blues, a three-year-old film by Robert Frank, the great photographer who came to the United States from Switzerland in 1947, and, after publishing his historic collection, The Americans, in 1959, gave up his first trade to make movies. Much of the cover art for Exile on Main Street was taken from The Americans and from Frank's second book, The Lines of My Hand.

Danny Seymour and Robert Frank
Working with Danny Seymour, Frank then toured the country with the Stones in 1972 to make a film. But "Cocksucker Blues" has become a legend not simply because of its title, or be­cause it is about the Stones, or because (save for the Stones' collaboration with Jean Luc Goddard in "One Plus One") no rock and roll group has ever made a movie with an artist of Frank's stature. "Cocksucker Blues" has become a legend because it has never been shown. 
It was never shown because the Rolling Stones, who own it, don't want it shown. The rumors why have been simple: Frank, it has been said, shot the Stones fucking groupies and shooting heroin. Prefacing his film with the disclaimer, "except for musical numbers, all events depicted herein are fictitious, and any resemblance…" and closing it with a cast listing ("Junky played by…"), Frank shot some Stones associates and hangers-on doing both, but not the Stones. That would, to most, make the Stones guilty by association anyway; it would also keep a good part of the Stones audience barred from the theaters. But Frank does not feel this is precisely why the Stones have locked his movie up.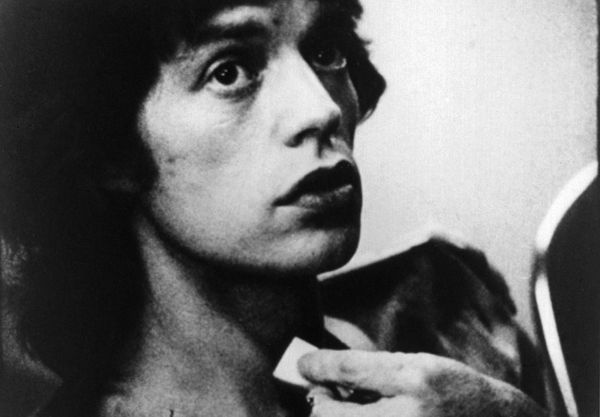 Jagger thinks the film is a downer; that it does not celebrate the Stones, nor show that they are the greatest rock and roll band in the world (as "Gimme Shelter," for all of its horrors, pointedly did); that it would not bring fans shouting to their feet nor send them into the street shaking their heads in awe, which is clearly what a film about the Rolling Stones ought to do. Especially after Altamont. So Frank's 16-mm foot­age, some in color, some in black and white, and his harsh, biting, mono sound mix, were replaced — by Ladies & Gentlemen, the Rolling Stones, a straight concert document with brilliant quadraphonic sound, a film that failed to get the Stones across nonetheless.
Frank made his movie anyway, and last Wednesday he drove to Berkeley and showed it for the first and possibly last time. 
Tom Luddy, director of the Pacific Film Archive, the most resourceful and wide-ranging outlet for movies in the country, and his friend Jean­-Pierre Gorin, talked Frank into ad­ding the picture, unannounced, to a bill of two rock performance flicks. Frank made no money from the 900 people, mostly Berkeley students...

Frank arrived with his print following two hours of Cream, was introduced, and spoke briefly. 'I made this film with the Rolling Stones in 1972', he said. 'It seems like 200 years ago. It was very difficult to make. I like it. I'm happy to show it, even if it isn't completely… legal'. 

 

Robert Frank & Mick Jagger on board the band's jet
Once past the opening sequence, the movie settled down as well. Nothing really happened; the occa­sional memorable events and images had no context. The movie was seamless, and it convinced you that the tour it was tracking had no more shape than the movie. Frank did not judge, make points, conde­scend, sensationalize, or humanize. He did not play for jokes, or horror either. 
The crowd's reaction was proof Jagger was right about the movie as far as he went. Almost any given close-up of Clapton or Ginger Baker in the execrably filmed and recorded Cream movie brought more conventional rock fan response than all but a few bits of "Cocksucker Blues." Save for a stunning montage of Jag­ger in "Midnight Rambler," shot in dark reds and edited in time with the song from footage shot at several different concerts, and the irresist­ible excitement of Mick and Stevie Wonder dueting on "Satisfaction," the live music was brief and not too frequent. The sex footage, which included a nude couple humping in the aisle of a plane as the Stones, shaking maracas and tambourines, egged them on, was never erotic; it was, like most of what took place in the film, dispirited and forced, a matter of some people going through the motions.
And it was a sense of the Rolling Stones going through the motions that I took away from the film — that and a few outbreaks of life. In Cocksucker Blues one sees the Stones working hard, the way labor­ers and panicky businessmen work hard, but you never see them take any pleasure or satisfaction from their work, nor see them feeling out their genius and their unity as you did in "One Plus One." You see the Stones, and everyone else, at play, if that's the word: mugging for the cameras, trying out Frank's gear. There is a fine shot of Jagger returning the salute of a TV recruiting sergeant. But except for a brief respite in a black pool hall somewhere in the South, no one seems to be having any fun. "Ah, to get away from all those people," Mick had moaned a short time before, as the Stones, crowded with Bianca and Frank into two station wagons, headed down a two-lane highway, Mick telling tales of southern cooking as the cars passed a prison, and an arm reached out from a barred window, two fingers raised in a V the Stones might have seen, and might not have.
The most appalling scene of the film is backstage in New York as, in color, Truman, Andy, Lee, and their troupe make their entrance, trying and easily succeeding in showing that they are far less interested in the Rolling Stones than in each other, and then Mick, in black and white now, running for his dressing room, raging, looking sick, yelling Fuck you! as a photographer pursues him...
This is the only time in the movie that Robert Frank and the Rolling Stones in any way connect.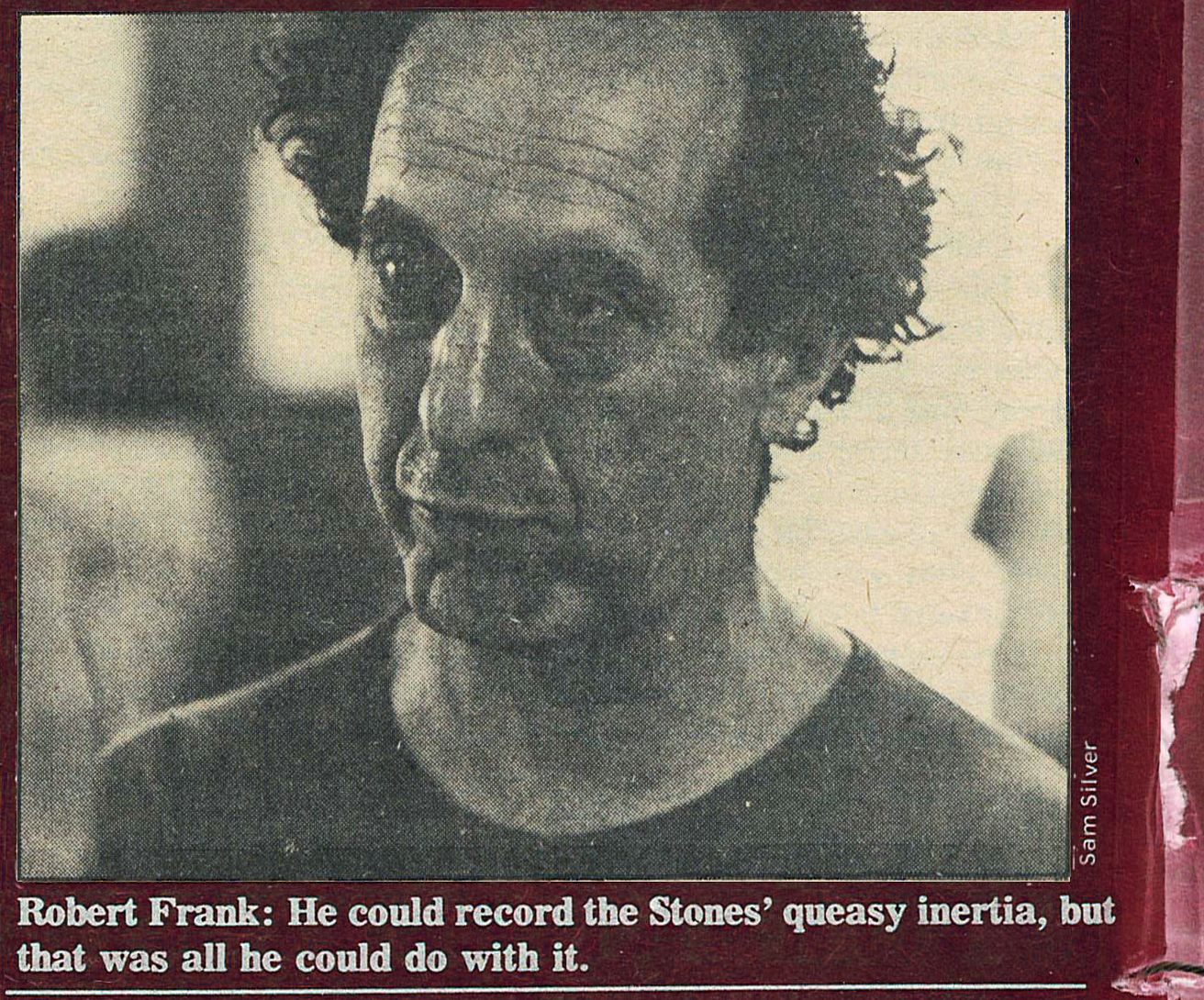 '25 years of looking for the right road,' Frank wrote in 1972, but he found on the Stones' road neither anything that deserved the word fate, nor ever anyone at home. He found only a queasy inertia — the inertia of the frantic movement of the Stones on stage, and the inertia of them sitting in their rooms. That was something Frank could record, but that was all he could do with it."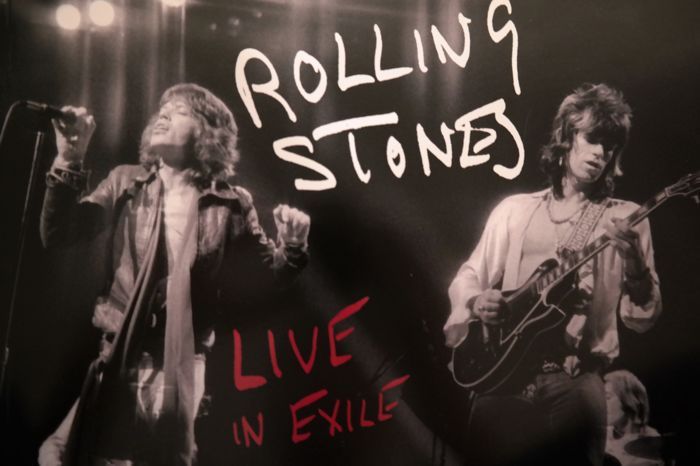 From the salon.com website:
"Due to ongoing legal difficulties, the rest of Cocksucker Blues is unlikely to see legitimate release, but many of those who've seen it regard it as one of the greatest rock movies ever made.  It's hard to know what the Stones expected from Frank, whose previous films, including the Beat landmark Pull My Daisy (1959), showed little interest in conventional narrative of either the fiction or nonfiction variety. (At one point, Frank theorized he was chosen because his friend Danny Seymour, who appears in the film, was adept at procuring hard drugs, which made him a valuable commodity in the Stones' circle.) In any case, the Stones didn't like what they saw -- or at the very least considered it unwise to release. 
Here's the Disclaimer from Cocksucker Blues that was shown in the beginning of the film: 'Except for the musical numbers, the events depicted in this film are fictitious, no representation of actual persons and events is intended.'
The band successfully sued to prevent the release of Cocksucker Blues, with showings limited to those at which Frank was physically present (a requirement that has been slightly loosened in recent years as the 85-year-old Frank's ability to travel has been curtailed). Video was verboten as well, of course, although VHS bootlegs and now Internet downloads have always been within the reach of the curious and determined. It's also made appearances on various streaming video sites, although its tenure is inevitably short-lived.
What was perhaps more damaging -- and, to the outside observer, most intriguing -- is just how dull the life of the world's biggest rock 'n' roll band could be. At times, Frank goes out of his way to portray the drudgery of life on the road, as when he intercuts footage of a couple shooting up in a hotel room with scenes of Keith Richards quietly playing cards. In one sublime sequence, a lugubrious Richards makes a slurred and unsuccessful attempt to order a bowl of fruit from a woman in a Southern hotel."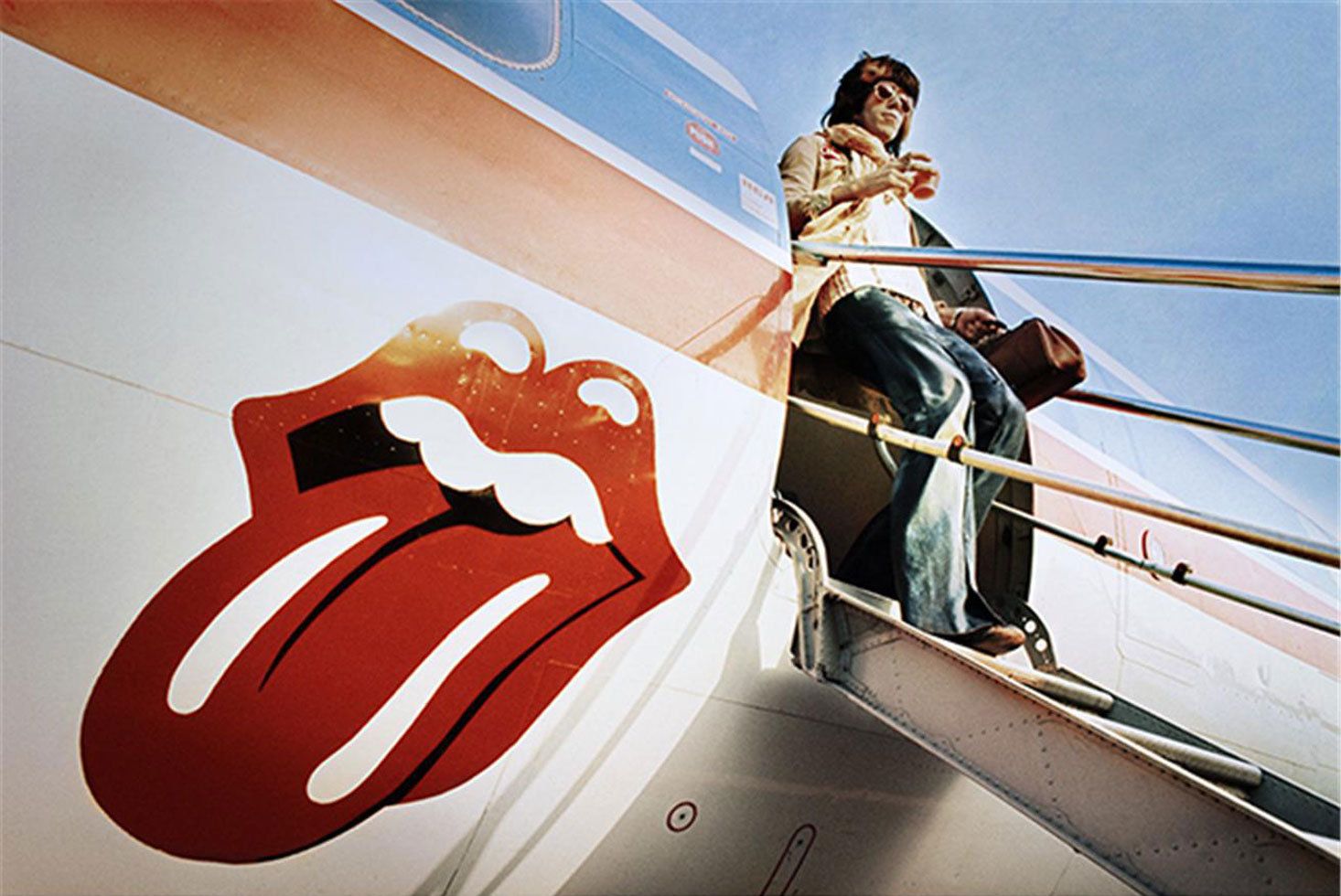 Cocksucker Blues is widely known for its moments of debauchery, like the orgy that took place on the Stones' private plane; it should be noted that spectacles would hardly have damaged the reputation of a band whose image was based in excess.
Strangely, the Stones are pretty much absent for many scenes of debauchery in this film; including those hangers-on of the touring party and a sperm-spattered naked woman who lies on a hotel bed as she is lost in postcoital reverie.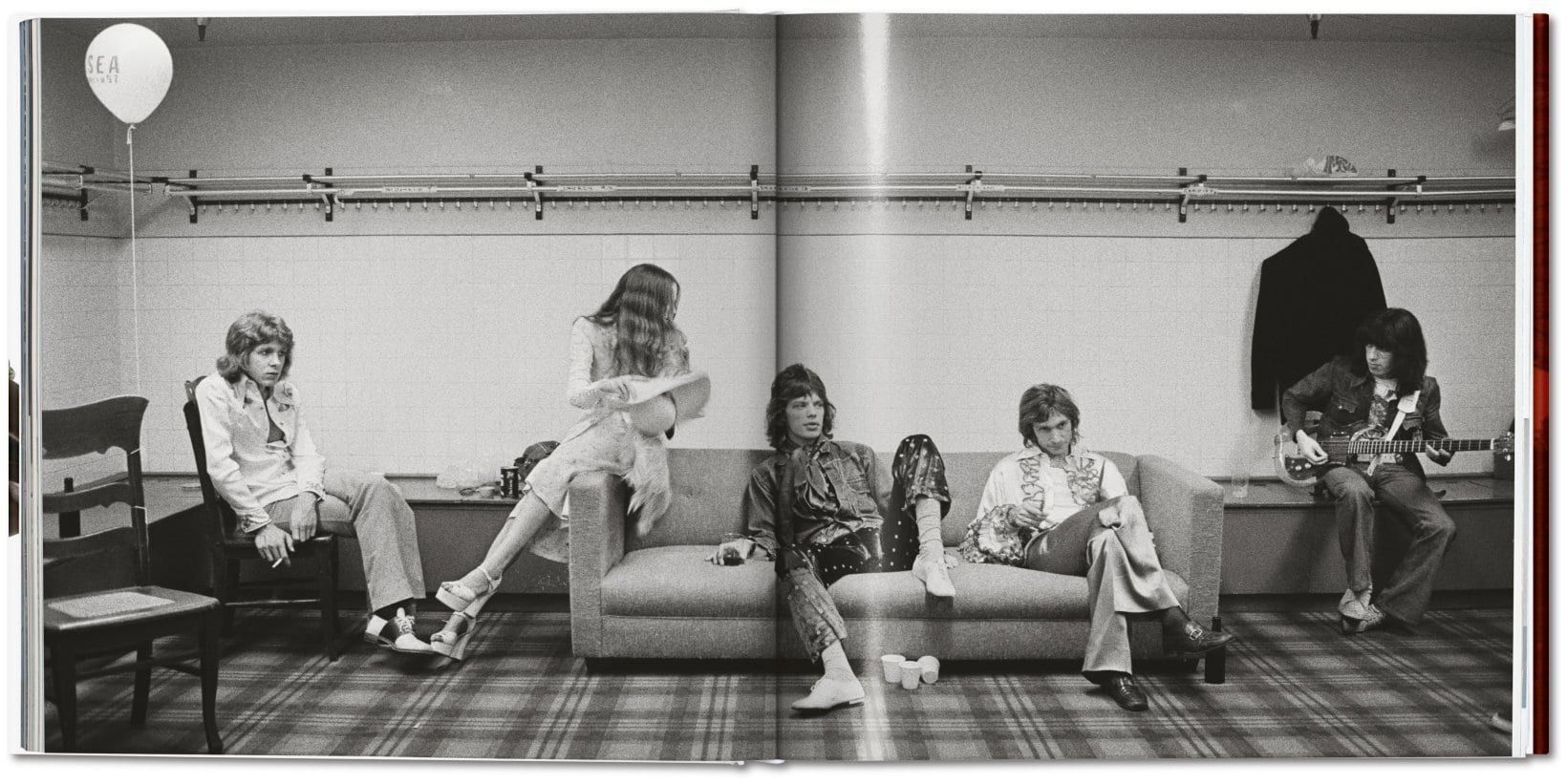 Here's a Perfect Sound Forever article on the film by John Dougan
"Looking back on this film, Robert Frank spent two years cutting the film. Jagger, after viewing a work print, declared it 'a fucking good film' but added 'if it shows in America we'll never be allowed in the country again.' A rancorous legal battle ensued, further contributing to the film's legend, and a settlement was reached, stating that the film could only be shown a limited number of times per year, as part of a retrospective of Frank's work, and only with the filmmaker in attendance. 
All Frank had done was film what we all knew (or at least imagined) the Stones did on the road: they took drugs, hung out with (and employed) people who took drugs, and cavorted with celebrities and groupies. In the end, still smarting from the debacle of the Gimme Shelter film, the band decided that the prospect of more negative publicity was not what they needed, and Cocksucker Blues was simply far too much reality to let loose for public consumption. And while dope shooting and groupie fucking have contributed mightily to the film's infamy and must-see reputation, Frank's film is not only about the wages of sin and excess (although it's about that, and it's heartbreaking), it's about the tedium of touring. 
Cocksucker Blues is perhaps more significant for its depiction of how boredom becomes sedimented in the lives of even the most successful and pampered touring rock band.

Here's an excerpt from S.T.P.:

A Journey Through America With the Rolling Stones

, author Robert Greenfield captures the grindingly familiar ritual: 
"There are other, less celebrated moments of orchestrated outrageousness: Richards and sax player Bobby Keys, in a dull and enervated scene, enact one of rock's uber-clichès, tossing a TV out of a hotel wind. Jagger fondles his crotch and then films himself in a ceiling mirror in a moment both narcissistic and onanistic. Later, he snorts a couple of lines of coke just before going onstage – or so we are led to believe; the camera cuts away at the last minute. If documenting boredom led to Frank's decision to "re-create" aspects of the sybaritic universe in which the Stones dwelled, he also grimly, and rather poignantly, provides a glimpse of the human devastation left in its wake. Stanley Booth, whose 1984 book Dance With the Devil remains the ultimate insider's account of life amongst the Stones, ruefully noted that "if Keith and I kept dipping into the same bag, there would be no book and we would both be dead." 
Danny Seymour, the film's junkie soundman, wasn't so lucky and, years later, died out on the mainline. Marshall Chess, son of Leonard and nephew of Phil, who at the time was running the Stones record label, is never shown imbibing, but would soon be sucked into the undertow. He would eventually make it out alive.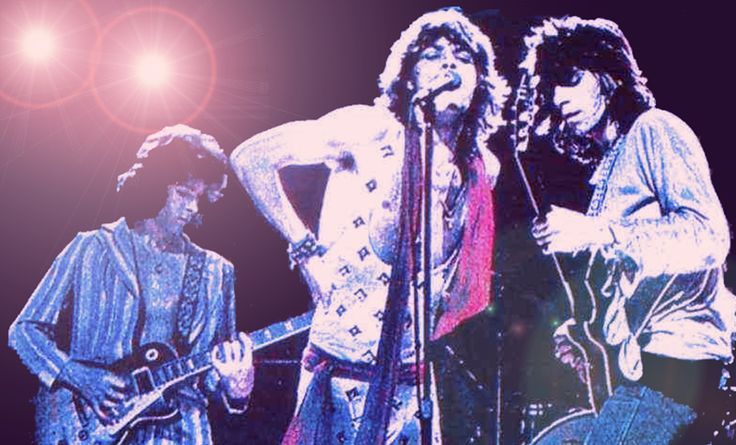 Hotel corridors and hotel lobbies. Coffee-shop breakfasts and all-night parties and forty minutes in the afternoon to see the sights. The sharpest people don't even bother. Even within the Stones Touring Party the Stones are once again removed from the outside world.

After Texas, they become nearly invisible. They stayed in hotel rooms until just before the limos leave, then sweep through the lobby and are gone. They dress in special backstage rooms where only the Inner Circle is welcome. The only time they're in plain sight is on the plane. They are total strangers in a strange land, operating on their own time schedule, and after nearly a month on the road, everyone around them is starting to count the days until the four day break that precedes the July Fourth concert in Washington, D.C."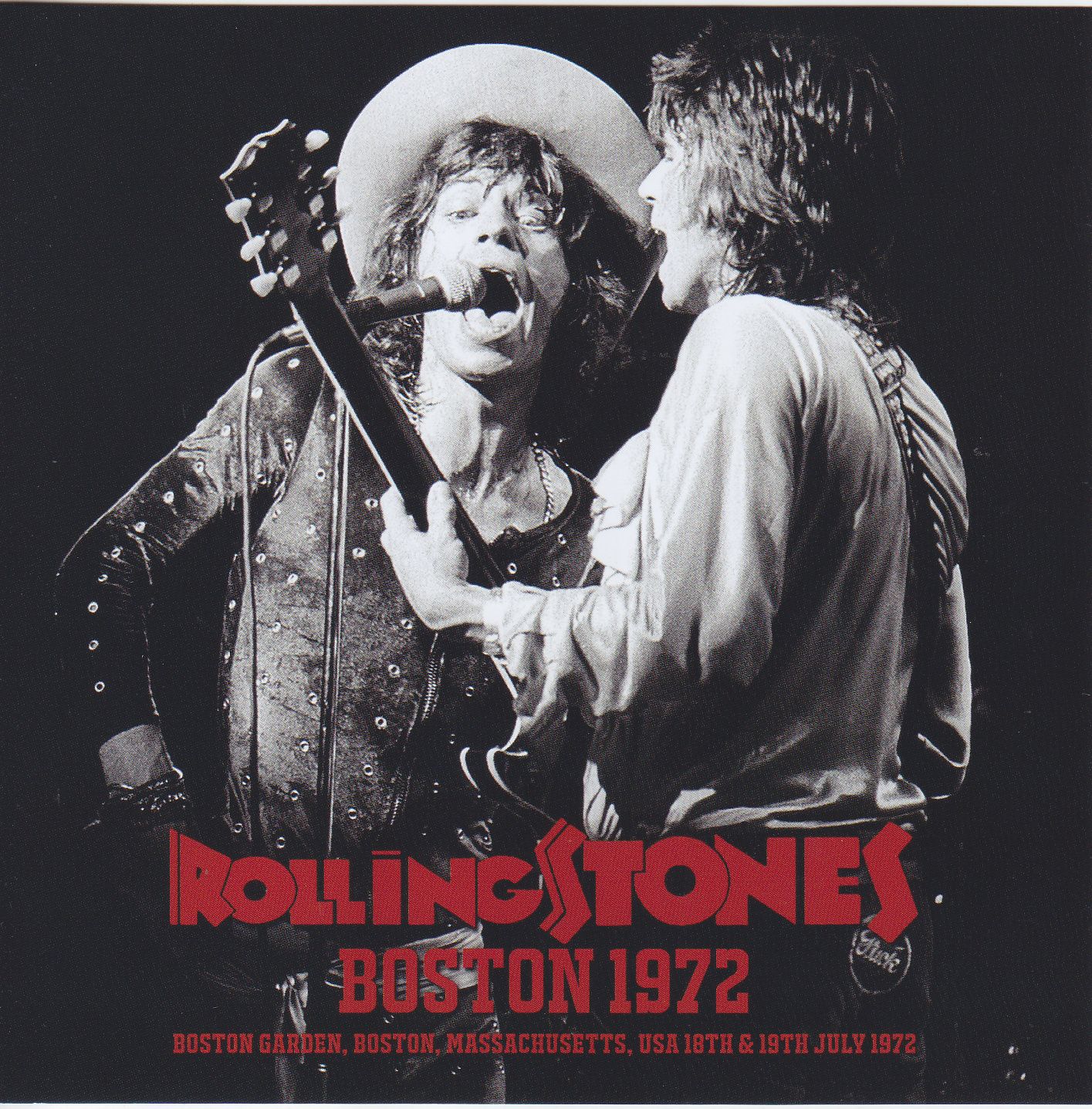 The Story of Stevie Wonder & Rolling Stones on tour in Boston 1972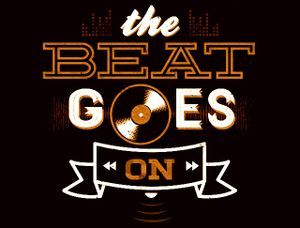 ---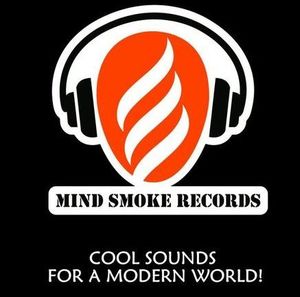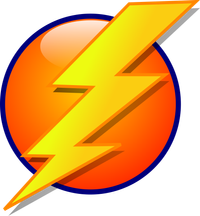 Our September SINGLES SALE Is Almost Over! 
$0.50 Per Download Track! 
It's All Happening on our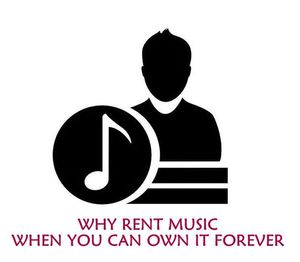 ---