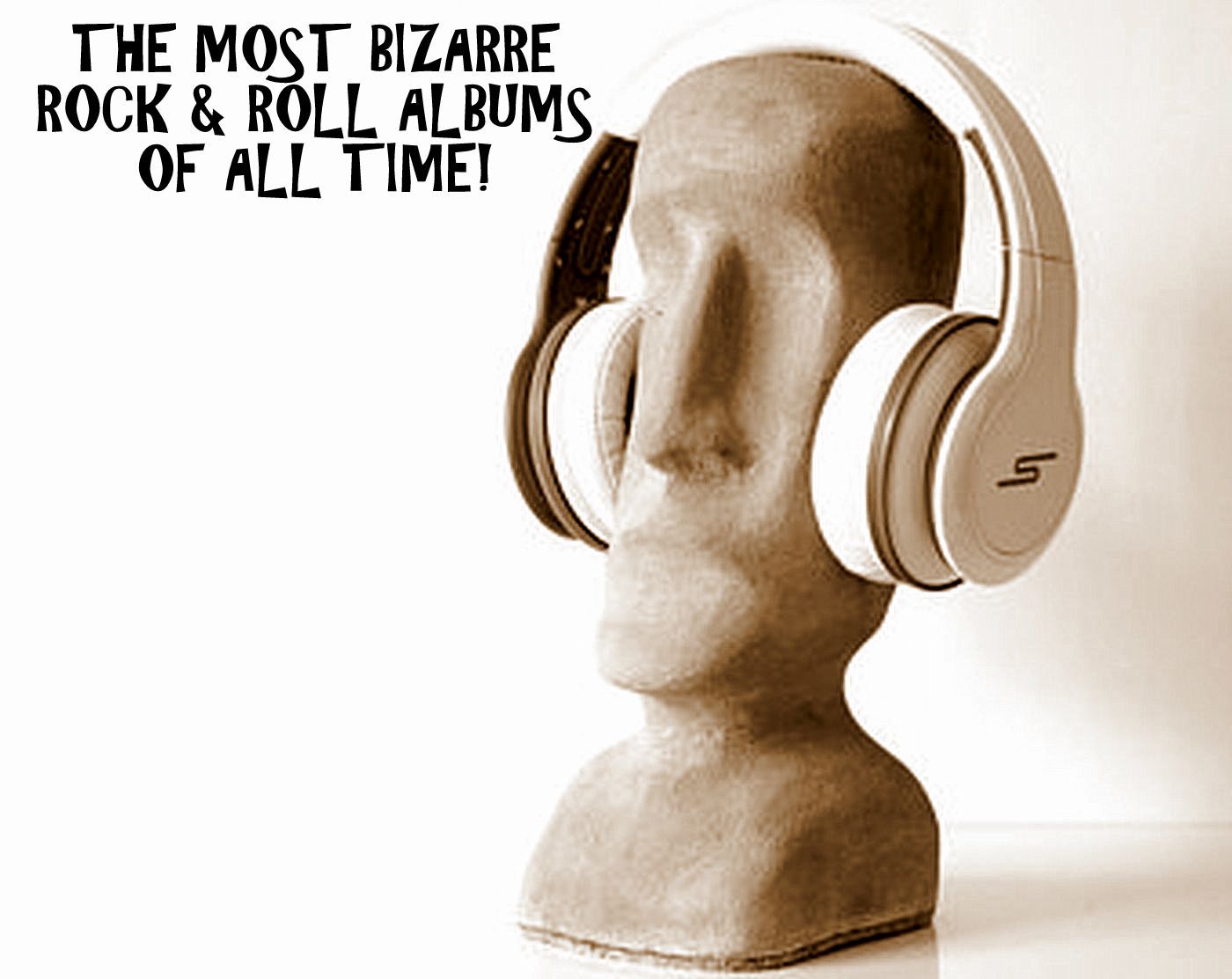 I've been an avid music collector since the early 1960's.  Besides the great albums I purchased, I always took note of some of the really bad records I bought over the years...you know what I'm talking about don'cha?  Record albums that are guaranteed to clear a room aka real stinkeroos!  Many of these albums were acquired at record stores that had discount bins that featured used albums that were available for the low price of (gasp!) $1.00.  If the album turned out to be a real loser, I figured "What the fuck, it's only a buck!"  Without further ado, here's my list of some of those records that I consider to be the most bizarre rock & roll albums of all time that I purchased!  Huzzah! 
---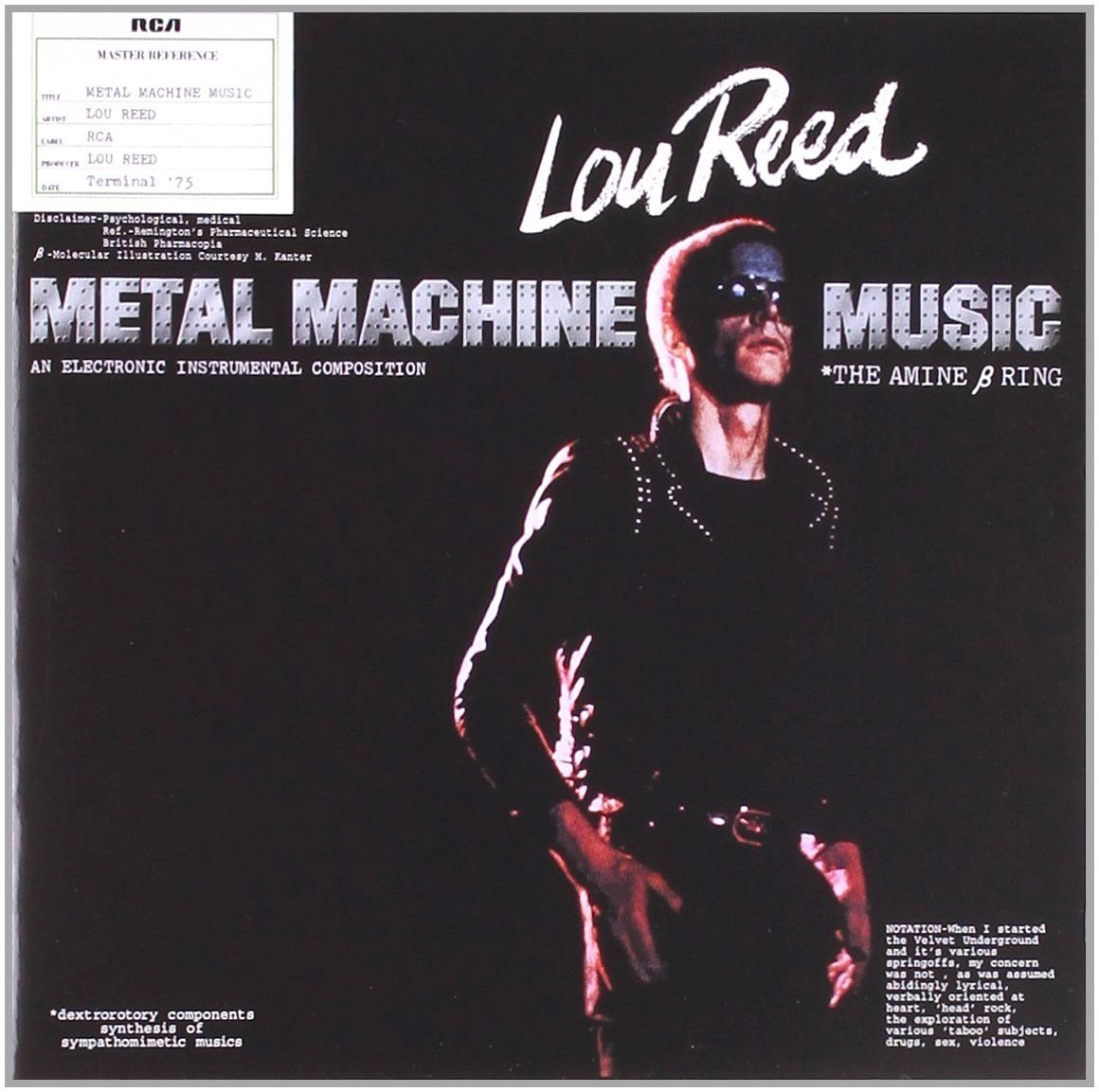 Lou Reed - Metal Machine Music (1975) 
My mind reels in horror whenever I recall the day that I brought this album home and put needle to the spinning vinyl!  The sounds that emanated from my stereo speakers resembled the type of audio torture techniques used on captured spies in Russian prisons.  As I recall, most folks (including myself) who bought this "work of art" felt cheated due to the fact that RCA employed an album cover of Reed that was similar to the one on his popular Rock & Roll Animal album. 
From Wikipedia: "Metal Machine Music subtitled The Amine β Ring ...was originally released as a double album by RCA Records in 1975. A departure from the rest of Reed's catalog, Metal Machine Music is variously considered to be a joke, a grudging fulfillment of a contractual obligation, or an early example of noise music. The album features no songs or even recognizably structured compositions, eschewing melody and rhythm for an hour of modulated feedback and guitar effects, mixed at varying speeds by Reed. In the album's liner notes he claimed to have invented heavy metal and asserted that Metal Machine Music was the ultimate conclusion of that genre…In the 1979 Rolling Stone Record Guide, critic Billy Altman said it was 'a two-disc set consisting of nothing more than ear-wrecking electronic sludge, guaranteed to clear any room of humans in record time'  The album cost Reed credibility in the music industry while simultaneously opening the door for some of his later, more experimental material. Although panned by critics since its release, Metal Machine Music is today considered a forerunner of industrial music, noise rock, and contemporary sound art." 
---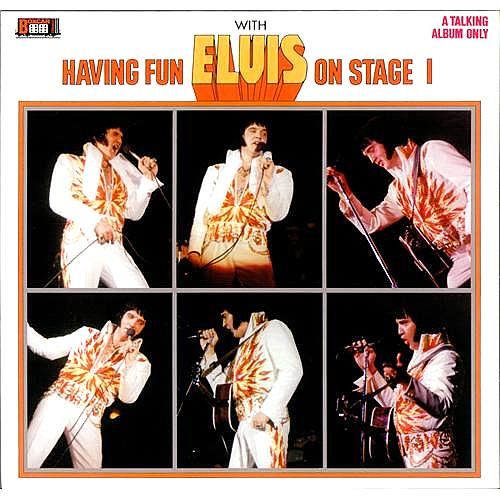 Elvis Presley - Having Fun With Elvis (1974) 
This particular record just might be the most bizarre album I'd ever bought.  The album is a spoken word concert album that consists of Elvis Presley's in-between song stage banter recorded during various concerts.  The first time I played the record, I kept waiting for some music to come blaring out of my stereo but no such luck.  After about 10 minutes of listening to this disaster, I ended up telling myself, "What the fuck, it's only a buck!" 
"The album was created as a ploy by Presley's manager, Colonel Tom Parker, to self-release an Elvis Presley album through his own label, Boxcar Records. As it would not consist of content that contractually belonged to RCA Records, Parker was theoretically able to retain the profits from the album. Having Fun with Elvis on Stage was first distributed at Elvis Presley concerts, but RCA would later package and distribute it…Presley himself disapproved of the album, and it was later withdrawn at his request. Despite this, Having Fun with Elvis on Stage reached number 130 on the Billboard 200, peaked at number 9 on the Billboard Hot Country LPs, and spawned bootleg copies." (Wikipedia)
---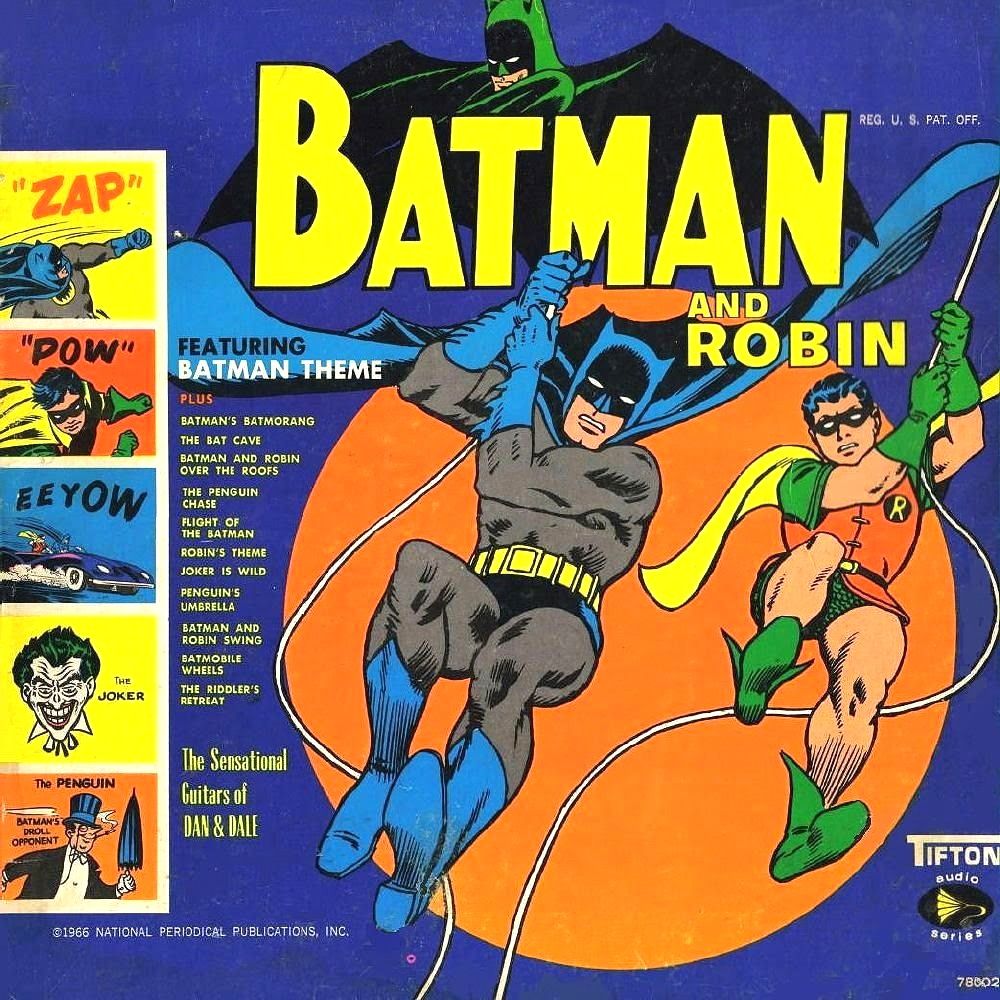 Sun Ra & The Blues Project - Batman and Robin (1966) 
As far as bizarre albums go, this one definitely fits the bill.  The album features the unlikely combination of the sixties blues rock combo, Blues Project and the eccentric space jazz pioneer, Sun Ra! 
Here's the true story from the WFMU blog: "In 1966, a toy company in Newark, New Jersey released a children's record called Batman and Robin to cash in on the popular Adam West TV series of the same name. The music on the LP was credited to The Sensational Guitars of Dan and Dale, but in fact the band was one of the greatest uncredited session combos of all time, including the core of Sun Ra's Arkestra and Al Kooper's Blues Project. To keep the music licensing fees to a minimum, all the tracks were based on public domain items like Chopin's Polonaise Op. 53, the horn theme from Tchaikovsky's Fifth Symphony and the love theme from Romeo and Juliet, and generic rock riffs." 
---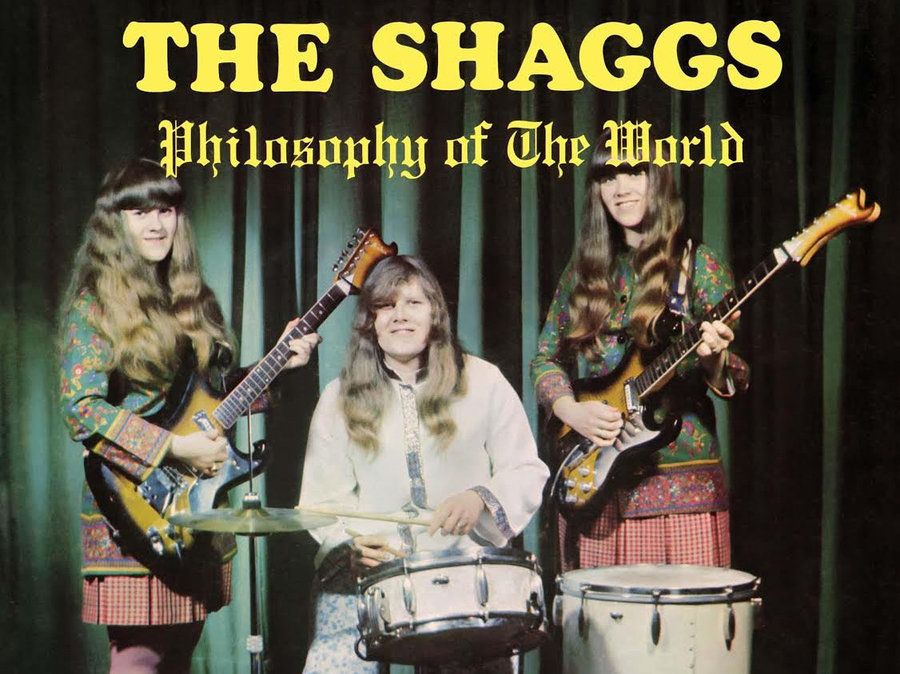 The Shaggs - Philosophy of the World (1969) 
In my record collection, this strange album is filed in a box of records labeled A BIG MISTAKE.  Over the years, the album has been championed by various artists such as Terry Adams of NRBQ (a strange agent himself) and is often praised as the ultimate "outsider" music.  Me?  I never quite got it so...what the...well, you know. 
"The Shaggs, who had previously had minimal exposure to music, recorded this album at the behest of the band members' father, Austin Wiggin; the album achieved wider release in 1980, long after the band had disbanded and Austin Wiggin had died. Chris Connelly wrote for Rolling Stone: Without exaggeration, Philosophy of the World may stand as the worst album ever recorded. Much of the attention surrounding Philosophy of the World derived from the perception that the album was so bad, it's good; Debra Rae Cohen, also writing for Rolling Stone, was so enthralled by the album's poor quality that she referred to it as the sickest, most stunningly awful wonderful record I've heard in ages. However, other reviews were kinder, with allmusic giving the album 4.5 out of 5 stars.  Blender placed it 100th on a 2007 list of the 100 Greatest Indie-Rock Albums Ever, and the album was cited as influential to other musicians, including Kurt Cobain, Frank Zappa, Kimya Dawson of The Moldy Peaches, and Deerhoof." (Wikipedia)
---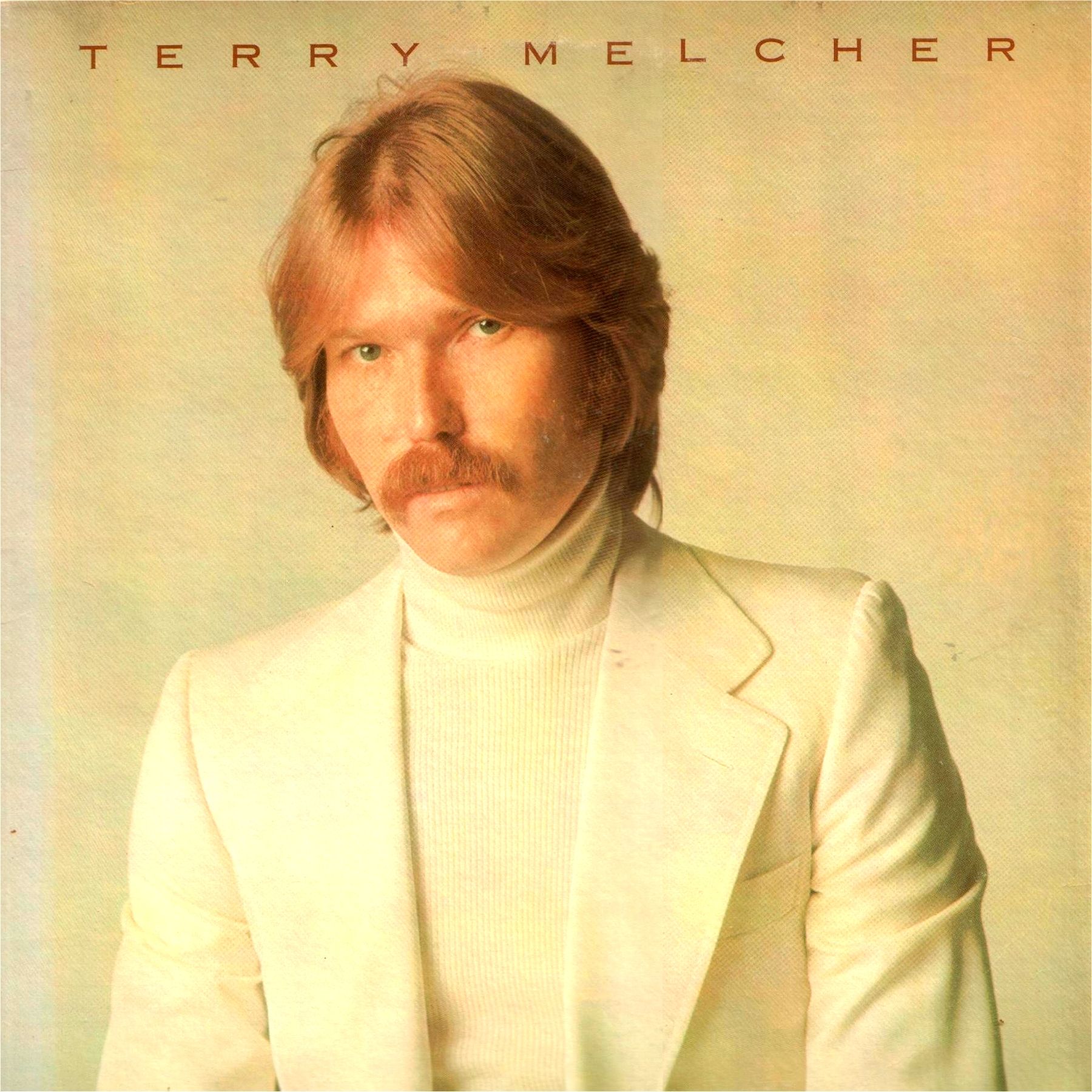 Terry Melcher - Terry Melcher (1974) 
My knowledge of Terry Melcher was pretty much narrowed down to his activities as a producer of such Columbia Records acts such as The Byrds and Paul Revere and the Raiders.  When I spied this slab of vinyl in the bargain bin at the record store, I convinced myself that "this album has to be great...I mean, look at all the fantastic artists he produced over the years...and besides, what the fuck, it's only a buck!" 
"Melcher, the son of Doris Day and the producer of multiple Byrds records, was also famous for almost having recorded Charles Manson (and moving out of the house where Sharon Tate was murdered). On this album, he sang like an animal with its leg caught in a trap. He even recorded a duet with his mother on Jackson Browne's These Days, sounding utterly defeated. This album is definitely not for everyone.  Melcher. . . has released an eccentric work that suggests he's given up not just on optimism but even on despair. With a vocal delivery somewhere between a sarcastic howl and a wounded moan... " (Rolling Stone Magazine Review) 
---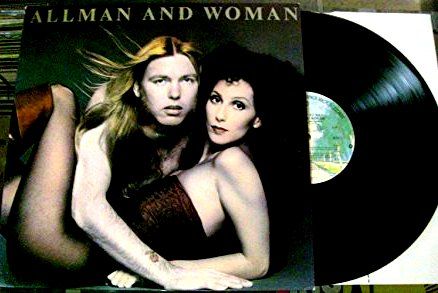 Allman & Woman - Two The Hard Way 
Sweet Fancy Moses!  I had enjoyed some of Greg Allman's work and thought Cher's Gypsies, Tramps & Thieves single was pretty cool so I figured for a buck I'd take a chance on this album.  After playing it one time, this quirky album quickly found it's way into my BIG MISTAKE box! 
From Wikipedia: "The product of the two musicians' unlikely and turbulent relationship and marriage, it attempted an even more unlikely musical melding of Allman's Southern rock with Cher's idiosyncratic, personality-driven pop. The uncharacteristically airbrushed cover notwithstanding, Allman's musical ideas and singing generally took the lead. The album was not well-received; the 1979 Rolling Stone Record Guide said It's hard to imagine a more inappropriate combination ... It's the bottom of the barrel after a long fall for Gregg, and more of the same for Cher, and rated the album Worthless. Two the Hard Way was not a commercial success either; by 1983 the album was out of print. The album has never been issued on CD or iTunes. According to Billboard, Cher has ownership of the album's master tapes and Warner would be unable to reissue it without her consent or participation." 
Thank you Cher for preventing future generations from being exposed to this kooky monstrosity! 
---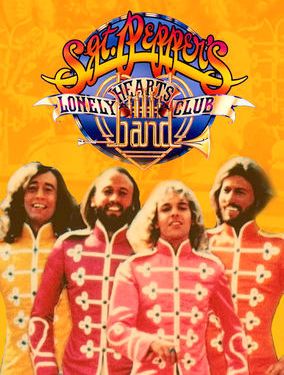 Sgt Peppers Lonely Hearts Club Band (soundtrack)
When I saw this album in the bargain bin, I have to say that my initial impression was "Hmmm! What a lineup of artists...The Bee Gees, comedian Steve Martin, Peter Frampton, George Burns, Alice Cooper, Billy Preston, Aerosmith, Earth Wind & Fire and some other yahoos I never heard of."  For me, the low point of the record was when Steve Martin attempted to sing Maxwell's Silver Hammer.  Whew!  I guess curiosity got the best of me.  "what the fuck, it's only a buck!" 
"The release of this soundtrack album made history as being the first record to return platinum, with over four million copies of it taken off store shelves and shipped back to distributors. Hundreds of thousands of copies of the album ended up being destroyed by RSO. The company itself experienced a considerable financial loss and the Bee Gees as a group had their musical reputation tarnished.  Writing in The Rolling Stone Record Guide in 1983, Dave Marsh dismissed the soundtrack as 'An utter travesty and easily the worst album of any notoriety in this book.' Marsh identified Aerosmith's Come Together and Earth, Wind & Fire's Got to Get You into My Life as the only competent renditions and concluded: Two million people bought this album, which proves that P.T. Barnum was right and that euthanasia may have untapped possibilities.  According to Stephen Thomas Erlewine of AllMusic, the album suffers from clumsy performances by the Bee Gees, Frankie Howerd and Peter Frampton, as well as performers who were poorly suited to their song, including Steve Martin, George Burns and Alice Cooper. Erlewine says that the soundtrack has become 'a legend in its own right' due to its unenviable reputation and adds that, while it has attracted a cult following, 'there's no erasing the fact that this is an absolutely atrocious record'." (Stereo Review) 
---
Yes - Tales of Topographic Oceans 
Tales of Topographic Oceans was the seventh album released by Yes, a popular prog rock combo. At this point of their career, they decided to expand the concept quality of their music and as a result they lost much of the cohesive focus that many rock fans found interesting. I suggest two shots of your favorite whiskey before attempting to listen to this rambling new age masterpiece, eh? 
 "Keyboardist Rick Wakeman and drummer Alan White were the only genuine rockers in the band although, Wakeman's idea of inventiveness was often to try to coax fart noises out of his Hammond B-3 organ and White often seemed so bewildered by the band's elaborate non-arrangements that he neglected to keep a beat." (rockmusic.co.uk) 
---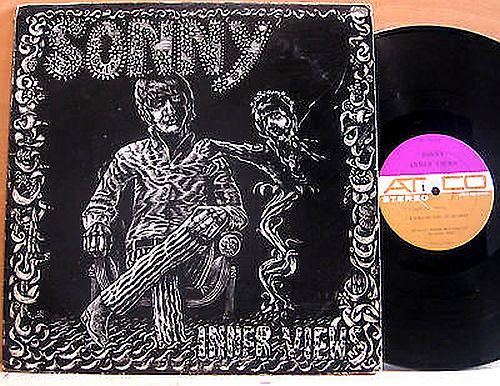 Sonny Bono - Inner Views (1967) 
I found this car wreck of an album by Sonny Bono to be perhaps the most pretentious music I'd ever heard!  The record consists of only 5 tracks and has a total running time of 30 minutes.  With such awkward songs as Pammie's On A Bummer, The Revolution Kind and I Just Sit There, the listener is invited to wallow in the bathos of Bono's warbling vocals and his heavy handed choice of material. 
"Sonny Bono is among rock & roll's most depreciated and ironic figures. He was a multi-talented artist, producer, songwriter, and performer as well as unapologetically conservative in both his personal and political bents. The sole solo long-player of Bono's two-decade musical career, 1967's Inner Views has a title that fittingly describes its contents, which reflect the artist's sensibilities. Perhaps unintentionally, the album reinforces why Bono let his then professional partner and wife, Cher, take the vocals. The five-track collection was issued during the fall following 1967's "Summer of Love," and the pseudo-psychedelia of the 12-plus minute opening drone, I Just Sit There, reveals that Bono was caught up in the mass-media hype that generally surrounded and subsequently misrepresented the youth-driven counterculture. His observations are spot-on, although undeniably contrived. Examples abound, such as the simplistic Inside, outside, upside down/Everything is turning 'round/Backwards, forwards, which is right?/Black is day and white is night" and "Ring around the rosey/Your daddy's getting nosey/Mother's cooking sturgeon/Your sister's still a virgin." (All Music) 
---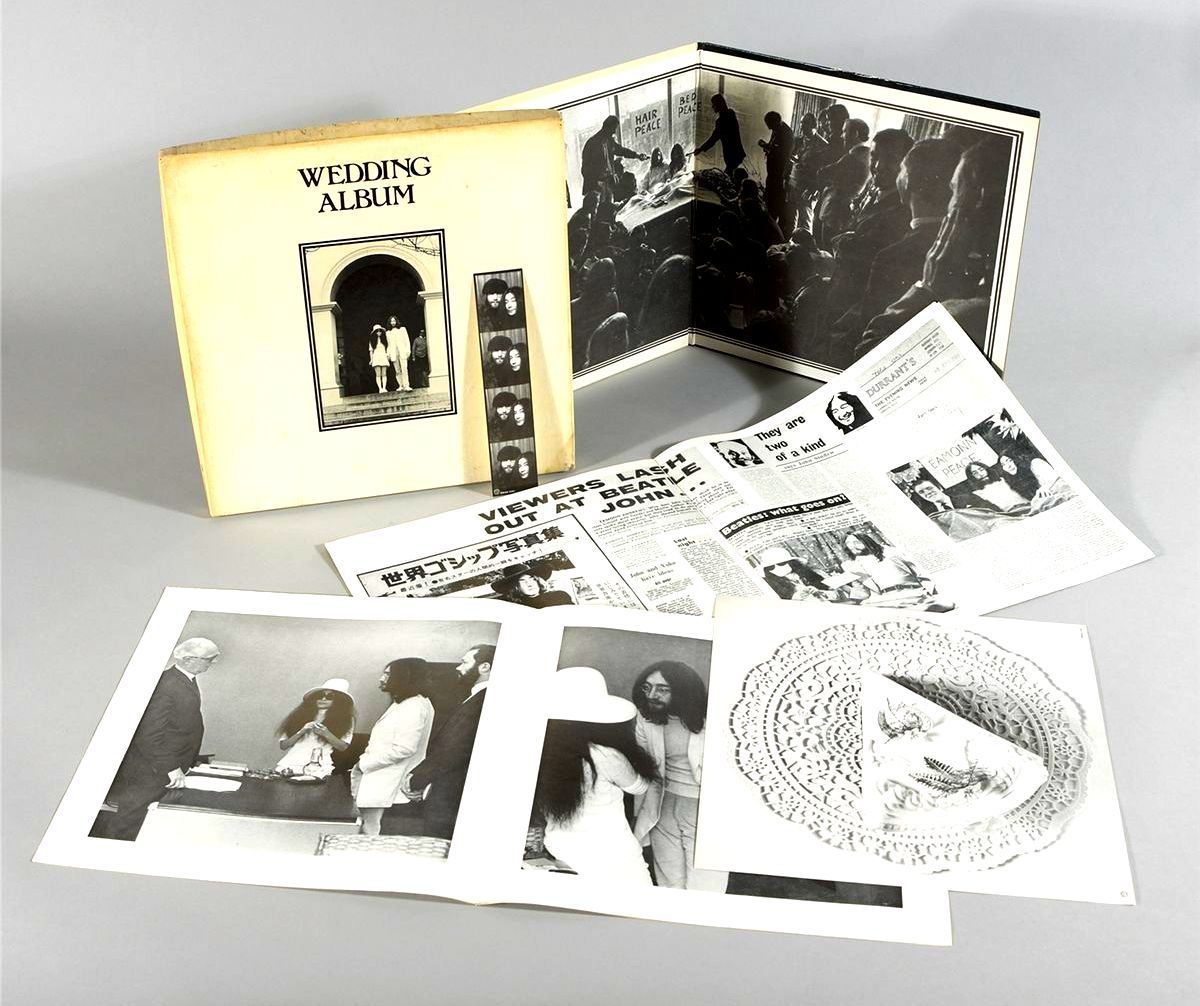 John Lennon & Yoko Ono - The Wedding Album (1969) 
When I happened to chance upon this box set in the $1 bin at my local record store, I was surprised to find that nobody else had already grabbed it.  I mean, it's something by one of The Beatles for gawdsakes!  It should be noted that this one didn't even make it into the BIG MISTAKE box as I didn't want to have to encounter again during my lifetime. 
"The album came in a box containing a facsimile of the Lennons' wedding certificate and a photograph of a piece of wedding cake. The record itself contained two selections, one of which consisted of nearly 25 minutes of Yoko Ono's wailing, while the other, "John and Yoko," featured the two, one in each stereo speaker, calling out the other's name for more than 22 minutes." (All Music) 
I can clearly recall going to a college party in 1970 and somebody made the mistake of putting on the side of John & Yoko calling each other's name.  Within a short order of time, one of the party revelers squirted lighter fluid on the stereo and set it on fire! 
"Lennon later addressed The Wedding Album by saying, It was like our sharing our wedding with whoever wanted to share it with us. We didn't expect a hit record out of it. It was more of a... that's why we called it Wedding Album. You know, people make a wedding album, show it to the relatives when they come round. Well, our relatives are the... what you call fans, or people that follow us outside. So that was our way of letting them join in on the wedding." (Wikipedia)
I was whistling the Lennon ditty, Power to The People, when I tossed this audio catastrophe into my garbage can.  Life goes on, bra! 

---
---