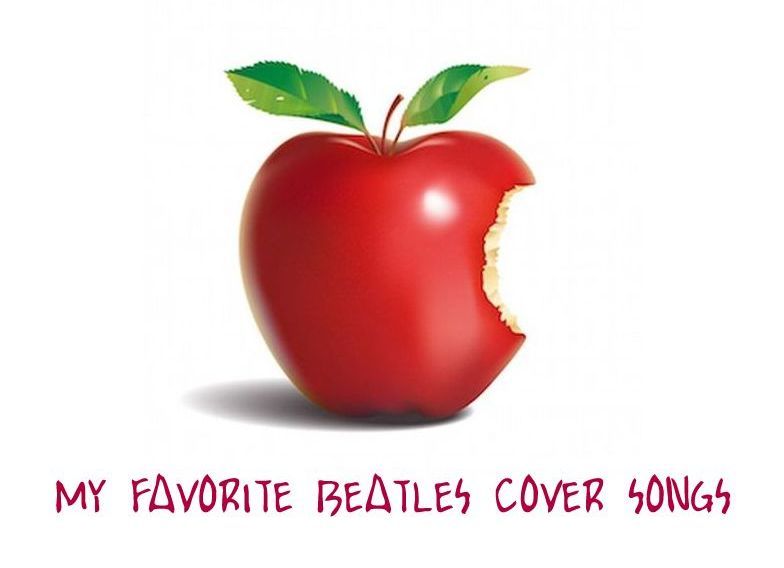 As I've stated many times on this blog, I really like collecting all sorts of songs and that includes cover songs!  When The Beatles were just starting out, they recorded cover songs by other artists; among some of the great covers that the Fab 4 recorded include such classic tunes as Twist and Shout (originally recorded by the Isley Brothers), Words of Love (a great Buddy Holly tune) and You Really Got A Hold On Me (Smokey Robinson and The Miracles).  For today's blog post I thought it would be cool to check out artists who covered songs that the Beatles created!
"After the Beatles became huge, hundreds of other artists began covering the group's original tunes. These homages ranged from the sublime (Wilson Pickett's dynamic reading of Hey Jude) to the ridiculous (Mrs. Miller's horrific deconstruction of A Hard Day's Night must be heard to be disbelieved)." (Goldmine Magazine)
Over the years, many artists have taken a shot at a Beatles song; some have produced great results and some efforts have come off as a train wreck.  However, it's become obvious that so many artists have covered the Fab 4's catalog that it has become almost a necessary function of rock & roll.  So without further adieu, here's my list of My Favorite Beatles Cover Songs!
Lowell Fulson - Why Don't We Do It In The Road
My all-time favorite Beatles cover song is Lowell Fulson's take on Why Don't We Do It In The Road.  Fulsom brings a very tasty groove to his interpretation of this Beatles ditty.  Along with T-Bone Walker, Lowell Fulson was probably the most important figure in West Coast blues in the 1940s and 1950s.  Note: many folks make the mistake of claiming that  his last name is Fulsom, my research indicates that it's really "Fulson"...amen!
Count Basie - Hold Me Tight
Another one of my all-time favorite Beatles covers is Count Basie's swinging version of Hold Me Tight which appeared on Basie's super cool album, Basie's Beatle Bag in 1966.  "Count Basie and his orchestra tackle the music of the Fab Four, without any hint of condescension or lassitude. Indeed, the songs by John Lennon and Paul McCartney are treated with the same kind of dignity and enthusiasm that the band would give to the likes of Johnny Mercer or Harold Arlen...the songs and the band are both well served by Chico O'Farrill's arrangements, which manage to maintain the familiar and emphasize some surprises...The band romps, and the soloists, in addition to Basie, include Eddie Lockjaw Davis and Al Grey." (All Music)
Jeff Beck - A Day In The Life
This amazing version of The Beatles A Day In The Life by Jeff Beck performed at The 25th anniversary rock and roll hall of fame concert is a magical moment indeed.
Jaco Pastorius - Blackbird
I've come across many versions of Paul McCartney's beautiful acoustic ballad but Jaco Pastorium (best remembered as a member of Weather Report) brings an entirely different vibe to the this song.
William Shatner - Lucy in the Sky with Diamonds
Shatner's take on Lucy in the Sky with Diamonds is probably the most bizarre song on my list.  His Shakespearean performance is a genuine gag fest!
"In 1968, one of the most famous and popular sci-fi actors of all time released his debut album 'The Transformed Man,' which included his take on the 1967 classic 'Lucy in the Sky With Diamonds.  Shatner's version, on the other hand, is a campy mix of spoken-word and outer-space-like echo effects, featuring a group of female vocalists singing the chorus as if they're part of an intergalactic Vegas revue. The last verse (Picture yourself in a train on the station...) is really something to behold. It sounds like Shatner has gone certifiably insane. Sorta like he did in that classic 'Twilight Zone' episode." (ultimateclassicrock.com)
Fats Domino - Lady Madonna
"Following a string of innovative singles, which were all so different from one another, The Beatles changed direction yet again. For their first single release of 1968, they went back to their roots for Lady Madonna. In a 1994 interview, Paul admitted, 'Lady Madonna' was me, sitting down at the piano trying to write a bluesy boogie-woogie thing … It reminded me of Fats Domino for some reason, so I started singing a Fats Domino impression. It took my other voice to a very odd place.'"
"Lady Madonna is a 'raucous rock and roll song'. As such, it heralded the Beatles' return to a more standard form of songwriting after their recent psychedelic productions, a back-to-basics approach that many other artists pursued throughout 1968. Author Jonathan Gould views the timing as propitious, since the British music press in early 1968 began to tout the idea of a 'rock-and-roll revival' as a corrective to the excesses of psychedelia." (Wikipedia)
Tiny Tim & Brave Combo - Girl
Over the years, I became a big fan of a band called Brave Combo, a brilliant polka band from Denton, Texas.  One of their more adventurous recordings was this Beatles cover that found them working with the one and only Tiny Tim.  From the Brave Combo website: "Brave Combo meets crooner Tiny Tim for a journey that spans a century of musical history!"
B 52s - Paperback Writer
In 2004, The B-52's recorded a crisp cover version of the Beatles' Paperback Writer for a Buick TV commercial.  "...this is a fairly faithful version, though the New Wave touches and the female harmonies make it just off enough that you can hear afresh how great that riff is." (salon.com)
Junior Parker - Taxman
This version of George Harrison's Taxman as covered by blues artist Junior Parker really caught me by surprise.  "Blues singer Junior Parker completely dismantles Taxman, salvaging some spare parts and rebuilding the song into a weird soul-funk workout. Parker alternates between spoken word and croon, anchored by a groove both laid-back and deceptively manic." (Ultimate Classic Rock site)
The Feelies - Everybody's Got Something To Hide  (Except Me & My Monkey)
The Feelies, a combo from New Jersey, played an important part in the development of American indie rock.  They did a great job on this quirky John Lennon ditty. 
Louis Prima - Ob Bla Di Ob Bla Da
Ah!  I'm a sucker for any Louis Prima recording that pops up on my radar.  This track was recorded for an album called Blast Off.  It's nice to hear ol' Louis swinging the good thing on this Paul McCartney track.
The Buddy Rich Band - Norwegian Wood
Buddy RIch and his Big Band bring the heat with this excellent version of Norwegian Wood.  The Players:  Buddy Rich - drums, Arranged by Bill Holman Quinn Davis - alto saxophone, Ernie Watts - alto saxophone and flute, Jay Corre, Robert Keller - tenor saxophone and flute, Marty Flax - baritone saxophone Bobby Shew, Yoshito Murakami, Charles Findley, John Scottile - trumpet Jim Trimble, Ron Meyers - trombone, Bill Wimberly - bass trombone Richie Resnicoff - guitar Ray Starling - piano James Gannon - double bass
While My Guitar Gently Weeps 
Tom Petty, Jeff Lynne, Steve Winwood, Dhani Harrison & Prince pay tribute to George Harrison at the 2004 Rock & Roll Hall of Fame Induction Ceremony with a rousing version of While My Guitar Gently Weeps...during the performance Prince turns into a wild man!
Ike & Tina Turner - Come Together
In the early 1970's, The Ike and Tina Turner Revue were the most popular ensembles on the soul circuit.  I love the energy they put into this great cover of The Beatles' Come Together.
"By the early weeks of the 70s, Ike and Tina Turner were marking a decade of their powerhouse live act and recording partnership. We know all too well that their relationship was not what it appeared on the surface, but nevertheless it was an alliance produced any number of outstandingly soulful records. The one that hit the Billboard R&B chart on February 7, 1970 had them taking a trip to Abbey Road. The Ike & Tina Turner version started on Billboard's Best Selling Soul Singles chart at No.49, rising to No.21." (www.udiscover.com)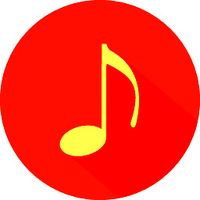 As time rolls on, I'm sure there will be many more cool Beatles covers to add to my collection!
---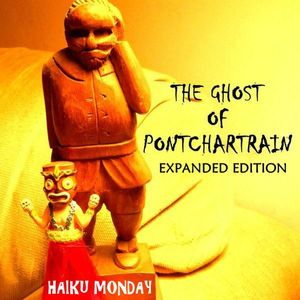 ---