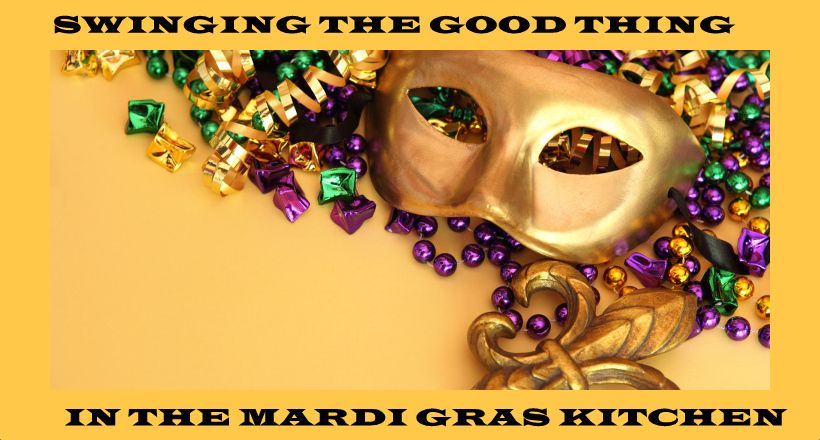 Day 6 of our Mardi Gras week of  fun, music and tasty items!  For today's blog post, I thought it would be fun to share with all of you some of my Mardi Gras recipes that i served up my various restaurants over the years. 
My introduction to the cuisine of New Orleans took place in 1961 in New Orleans where I was living with my family,.  My Dad was an army doctor who was in charge of running a large medical hospital right by Lake Pontchartrain.  During my time there I became overwhelmed by the magical essence of the music, food and genuine atmosphere of the city of New Orleans.  It was pivotal moment for me (especially with regards to the music).  I saw my first Mardi Gras Parade in New Orleans in 1962.  Not bad for an 8 year old kid, eh? 
My love of the city's music would implant itself in my own music career that seriously started in 1977 when I moved to Long Island.  Years later, when I decided to take a hiatus from the music biz, I got into the food service business and eventually became a chef and a restaurant owner.  In those days my nickname was The Chef From Hell; most probably due to the influence of Chef Paul Prudhomme (a creative individual who brought Cajun back into the mainstream in the 80's).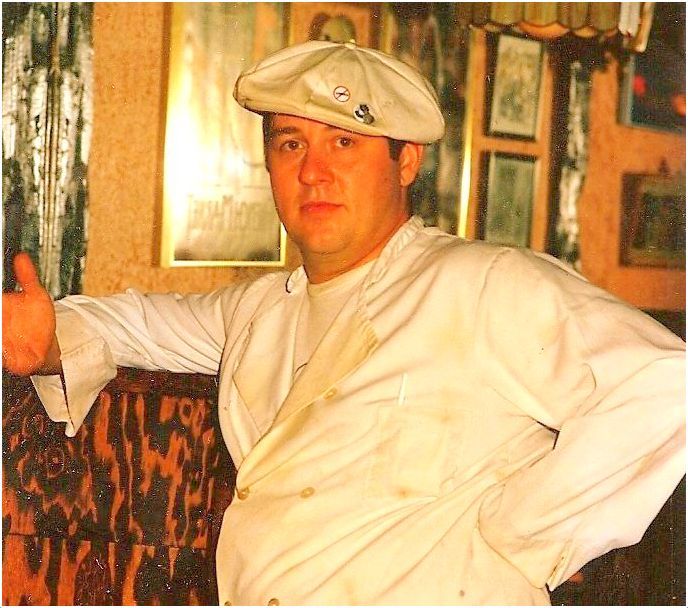 Chef JP aka The Chef From Hell (1987)
Over the years as a Chef, I had a great time creating my own Cajun / Creole dishes at my various restaurants; The Bayou in Bellmore, NY, Big Daddy's in Massapequa, NY and Yazoo City in my hometown, Lindenhurst, NY.  Throughout these years my most special time to cook was during MARDI GRAS WEEK which was a week long celebration starting on the Tuesday before Fat Tuesday and then on Fat Tuesday itself. 
"In the dark age before electricity and refrigeration, it took master cooks – culinary magicians – to deliver miracles out of the kitchens of the South; now, with good directions and modern equipment, it is possible for anyone with enough interest to do almost as well…when the chemistry is right, a Southern meal can still be an aesthetic wonder, a sensory delight, even a mystical experience." John Egerton SOUTHERN FOOD (Alfred A. Knopf 1987)
As part of this blog's week-long Mardi Gras celebration, I thought it would be fun to share some of my Mardi Gras recipes with all of you rock & rollers out there who like swinging the good thing in the kitchen.
So without further adieu, here are some of my favorite Mardi Gras recipes along with a tasty appetizer recipe and dessert recipe from my wifey, Sweet Loretta.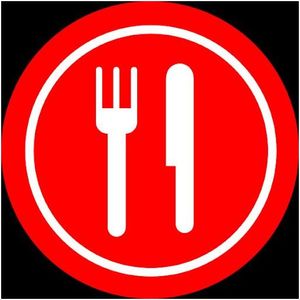 APPETIZERS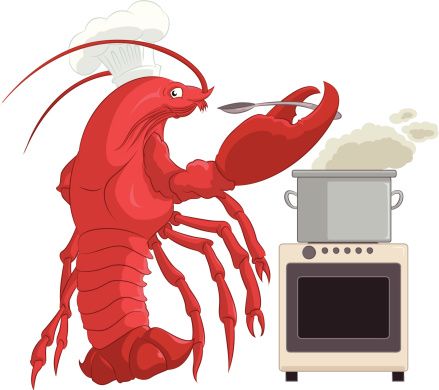 ~ MARDI GRAS MAMBO GUMBO ~
First you make a CAJUN ROUX
This is what your roux will look like in the beginning
Bruce Daigrepont - Stir Up The Roux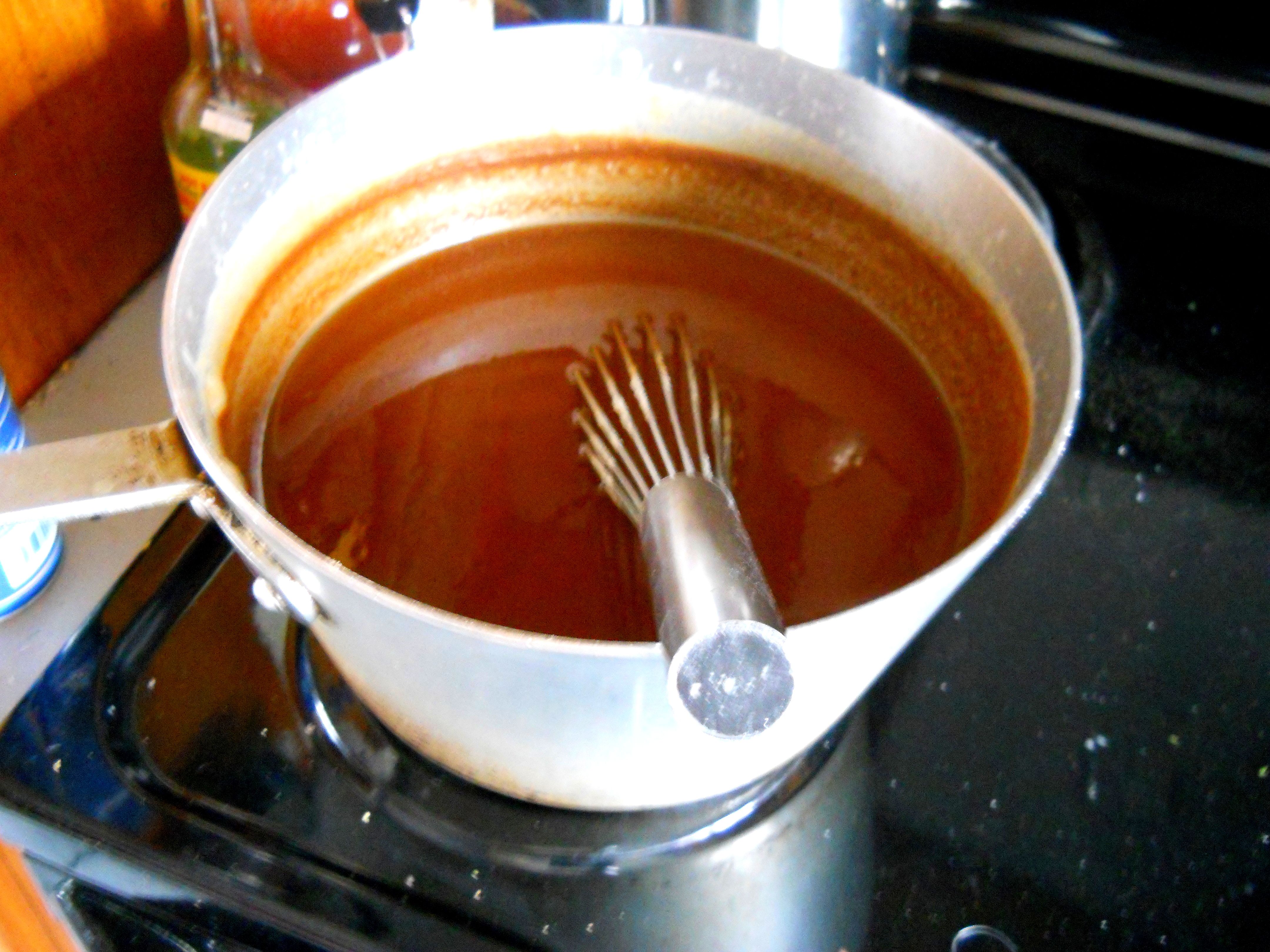 This is what your roux should look like when you're done.
Part One: Making A Roux
Chef's Note: Making a roux is like learning to tie your shoes; it takes a bit of practice but in the end, it's a simple thing to do.  The main thing you have to be careful of is burning yourself (or your roux) as you're working with oil that's heated in excess of 500 degrees.
Ingredients
4 Cups Peanut Oil or Vegetable Oil 
4 to 5 cups of Flour
How To Make A Roux:
In a good sturdy pot, heat the oil over a high flame until it begins to bubble; the the oil by adding a pinch of the flour.  If the oil is ready, then it bubble  excessively once the pinch of flour has been added to the hot oil.  Gradually add 2 cups of flour and whisk the roux vigorously for several minutes.  Work your whisk around the far edges around the pot and as you whisk work your way to the center of the pot.  Keep whisky as you wait for the oil and flour to begin to assume a light brown color.  Add another cup of flour and repeat the whisking procedure.  Never leave your roux until you reach the end of the process which is when the roux changes to the dark brown color you see above.  Add another cup of flour and repeat the whisking procedure.  One of the main ingredients of making a roux is patience.  Once your roux has thickened and achieved the dark color, turn off the heat and continue whisking the roux.  It usually takes about a 1/2 hour for a roux to cool down to room temp so continue whisking it from time to time.  Once the roux has cooled down, put it in a container and set it aside.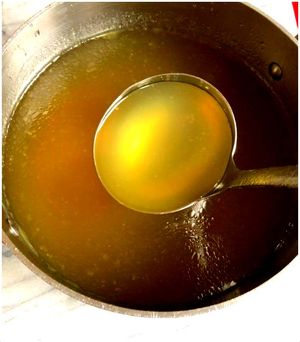 PART 2: MAKE A STOCK
Ingredients:
4 1/2 quarts water (room temperature)
1 large Sweet Onion, quartered
1 large Carrot, split into 3 pieces
2 Celery Stalks, chopped coarse
1 Bay Leaf
1 TBS Cracked Black Pepper
1 1/2 tsp Salt
How To Make A Chicken Stock:
In a large pot, place the above all ingredients into the pot and bring everything to a rolling boil over high heat.  Then, turn the heat down to a simmer and skim some of the foam and grease that's floating on the top of the stock. Discard the foam and grease (I usually use an empty coffee can).  Simmer your stock for three hours then strain your stock through a fine mesh colander into your gumbo pot.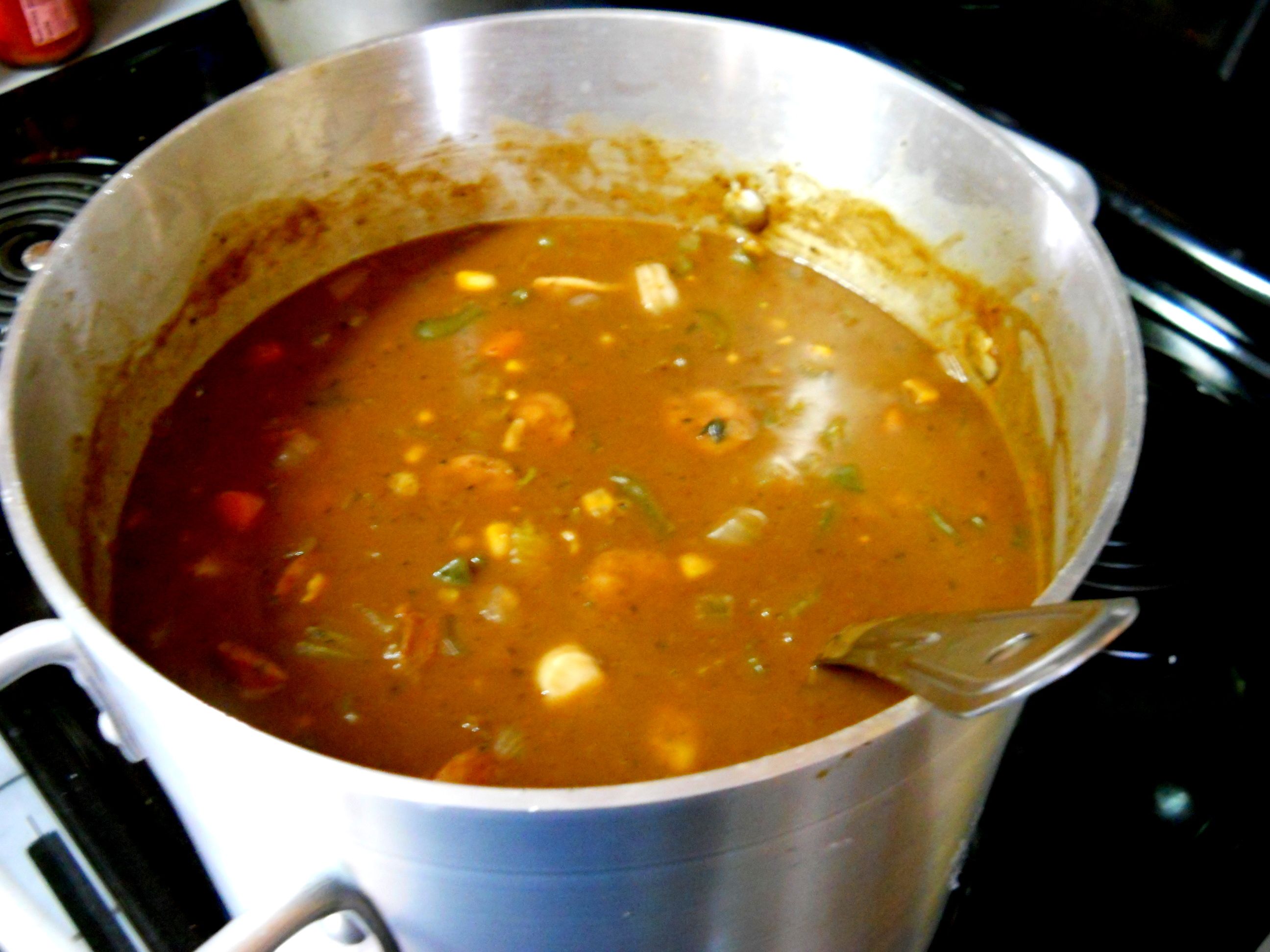 Little Feat - Rad Gumbo
FINISHING YOUR GUMBO
Heat up your oven @ 350 degrees
Spice Mix
1 TBS Cayenne Pepper
1 tsp Black Pepper
1 tsp White Pepper
2TBS Ground Sage
2 tsp Basil Leaf
2 tsp Oregano
2 TBS Salt
Mix together this spice mix and set it aside
Note: if you like your gumbo very spicey then add more Cayenne Pepper
Vegetables Chicken Thighs & Ham
2 cups diced celery
2 cups diced carrots
2 cups Green Bell Peppers (chopped small)
1 medium sized Sweet Onion (chopped small)
2 lb Andouille Sausage (chopped into small pieces)
2 lbs.  boneless Chicken Thighs (skin removed) & chopped into small pieces
1 lb  Ham (chopped small)
Season all of the vegetables, sausage, chicken thighs and ham with your spice mix & place everything in a large roasting pan
Roast the vegetables, sausage, ham and boneless chicken thighs @ 350 in an oven for a half an hour then set the vegetables, sausage, ham and chicken thighs.
Note: Note some oven run hotter than the average oven so keep an eye on your roasted foodstuffs.
Jambalaya Brass Band - Gumbo Ya-Ya
BRING IT ON HOME JEROME!
Add the roasted vegetables, sausage, ham and chicken thighs into the gumbo pot and whisk the stock well.  
Bring the pot to a high simmer and whisk in your roux.  Whisk the roux for 10 minutes or so to make sure it has thickened the stock.
Add the roasted vegetables, sausage, ham,  and chicken thighs into the gumbo pot
Whisk your gumbo for several minutes.
Lower the heat on the gumbo pot to a simmer
Let your gumbo simmer for 30 to 45 minutes and then serve up dat dere gumbo!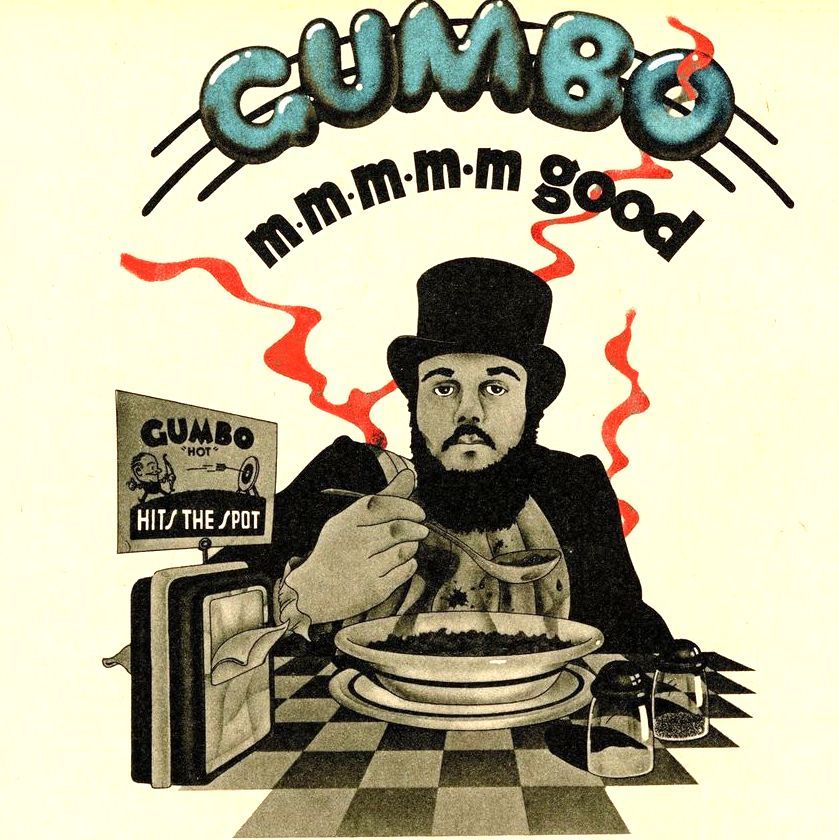 ---

Here's a delicious appetizer recipe from my better half... Sweet Loretta!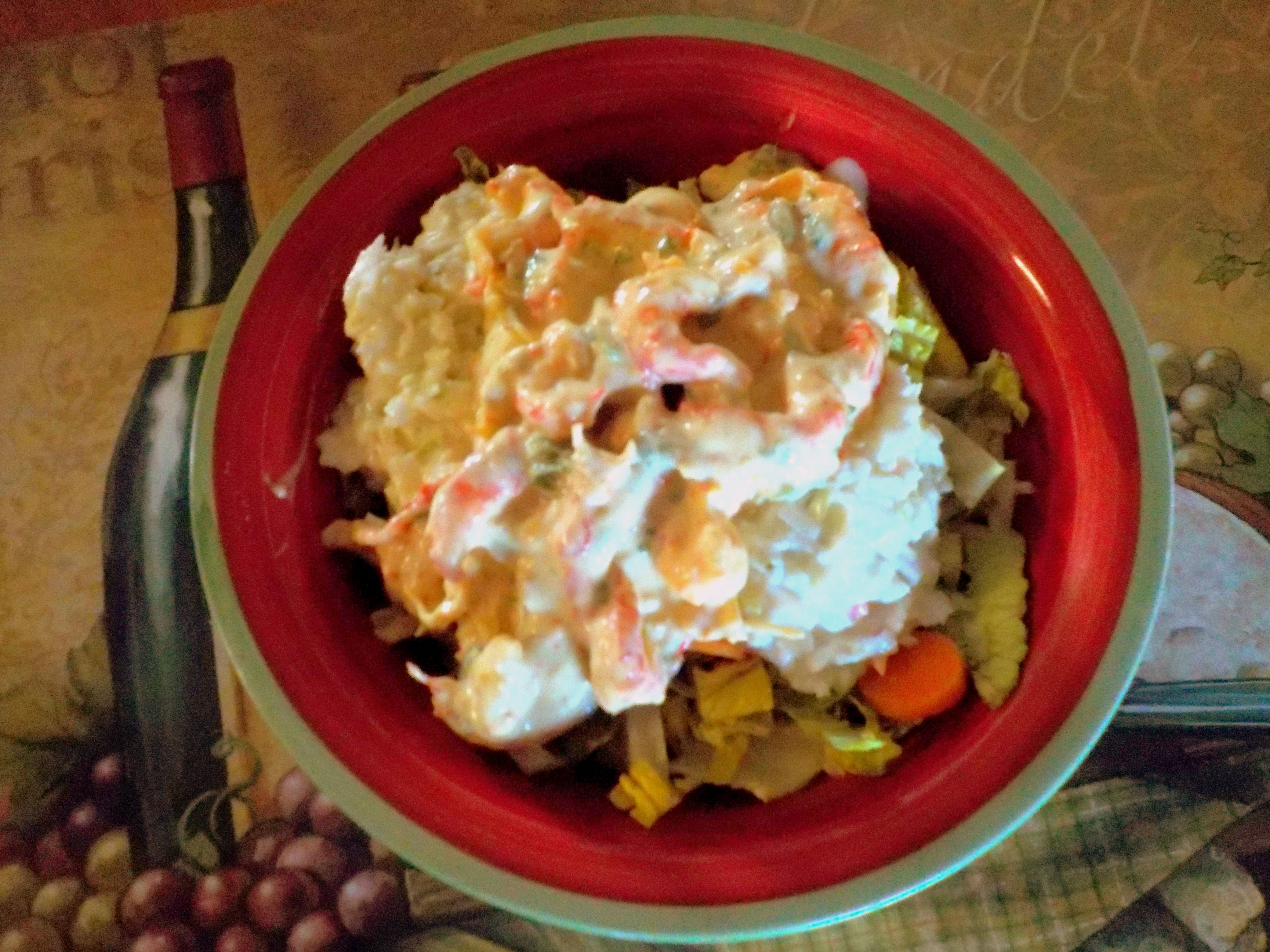 ~ Crawfish Remoulade Blanc ~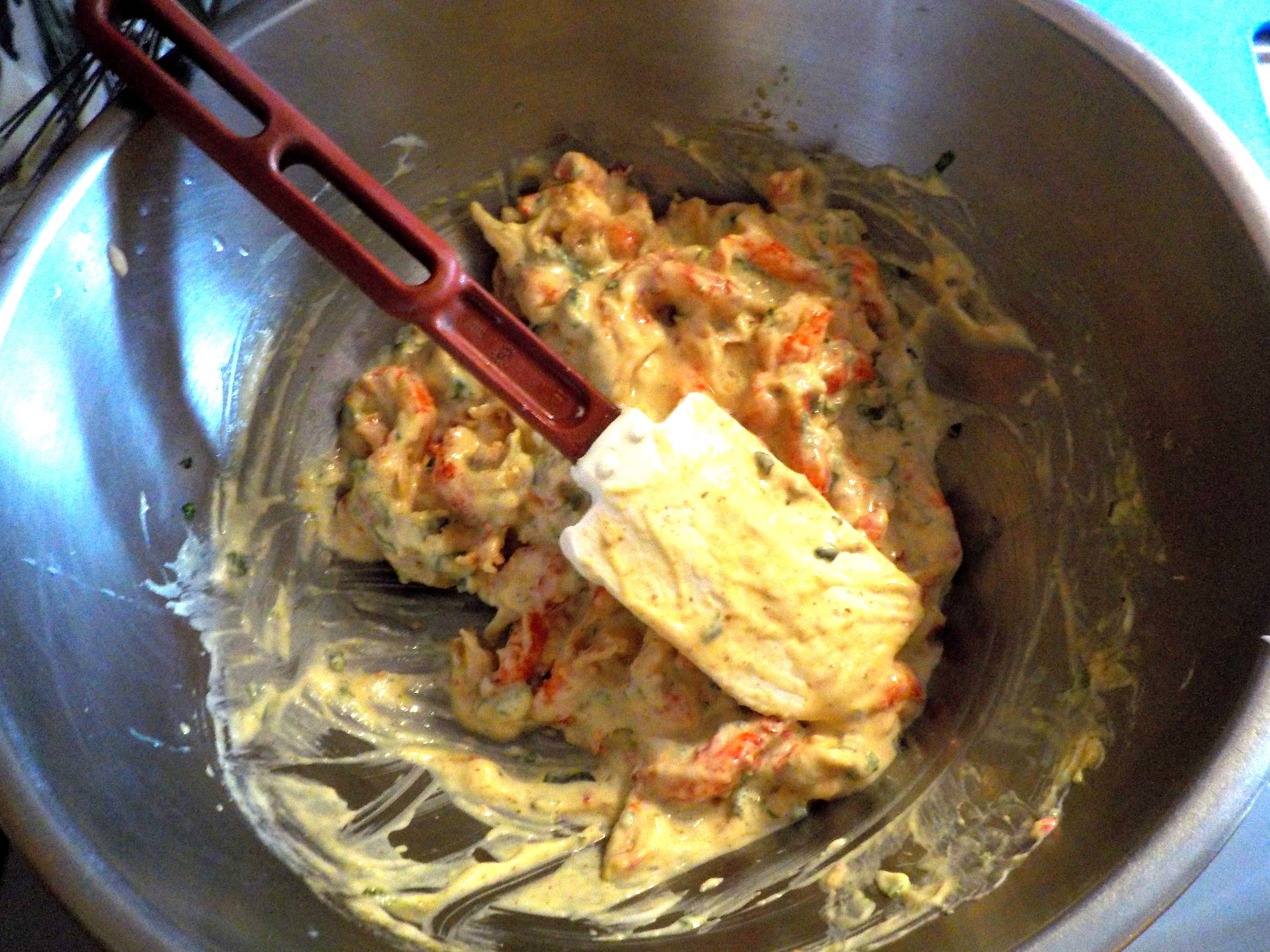 Allen Toussaint - I Could Eat Crawfish Every Day
PART 1 
2 TBS Spicy Brown Mustard 
4 scallions, chopped fine 
2 tsp parsley, chopped fine 
1 TBS Horseradish 
Juice of half a large lemon 
1 oz White Wine 
Hearty pinch white pepper 
Hearty pinch cayenne 
1 cup mayonnaise 
1 lb Crawfish Tail Meat (rinsed well) 
PART 2 
Combine all ingredients in a mixing bowl.  Whisk well.  Cover and refrigerate. 
You can substitute chilled cooked shrimp if crawfish are unavailable.
~~~~~~~~~~~~~~~~~~~~~~~~~~~~~~~~~~~~~~~~~~~~~~~~~~~~~~~~~~~~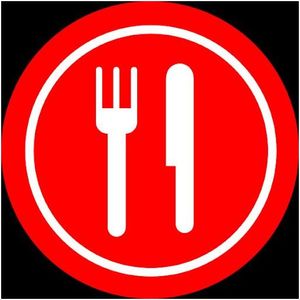 Main Dish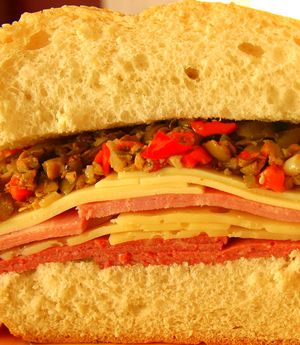 ~ New Orleans Muffaletta Sandwich ~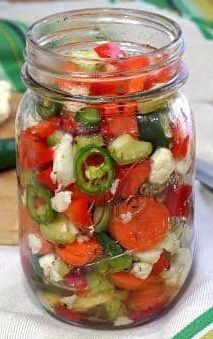 Giardiniera: Italian Pickled Vegetable Mix
Ingredients 
1 large round bread loaf, 9 inches in diameter (often referred to as a "Bishop's Loaf"

1 cup Giardiniera (an Italian pickled vegetable mix) Giardiniera

1/4 cup Black Olives, chopped coarse 

1/4 cup Green Pimento stuffed Olives 

Olive Oil 

4 oz Genoa Salami, sliced thin 

4 oz Prosciutto Ham, sliced thin 

4 oz Cappicola, sliced thin 

4 oz Provolone thin, sliced thin 
Cooking Procedure 
Preheat your oven to 350 degrees 

Image 7 Giardinera pickled vegetable mix 

Drain the Giardinera of any liquid and place it in a food processor 

Add the black and green olives 

Drizzle in a little olive oil & pulse the ingredients until you achieve a chunky vegetable mix 

Set this mix aside 

Slice the round loaf in half horizontally 

Layer the bottom of the loaf with the processed vegetable mix 

Layer the sliced cheese and meats over the vegetable mix 

Place the top half of the bread on top of the meats 

Wrap the sandwich in aluminum foil 

Bake the sandwich in a 350 oven until the cheese is melted and the meats are warm; about 25 - 30 minutes 

Remove the sandwich from the oven and let it rest for 15 minutes 
Slice the sandwich into quarters to serve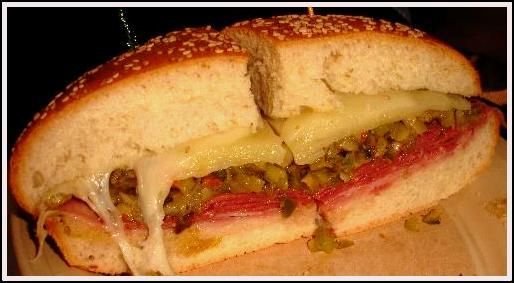 Here's what your Muffaletta should look like!
CHEF'S NOTE 
There are two schools of thought when it comes to the famous Muffaletta sandwich.  Some folks like it prepared cold much like a deli sandwich whereas others prefer the sandwich served hot.  My preference is to heat it up and enjoy all that melted cheese.  Yeah baby!
---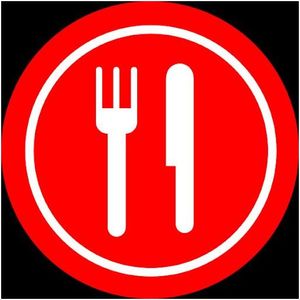 ~ Dessert ~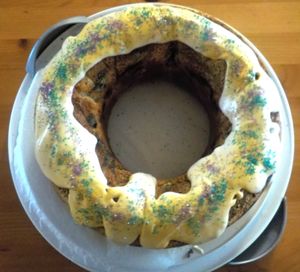 ~ Sweet Loretta's King Kake ~
Big Al Carson - King Kake
Here's a recipe that Sweet Loretta, makes every Mardi Gras.  Traditionally, a small plastic or porcelain baby is hidden in the king cake. Originally, the baby was placed in the cake to symbolize baby Jesus. Fava beans were also used to represent Jesus. Today, the baby you'll find in your piece of King Kake will most probably be plastic and symbolizes luck and prosperity to whoever finds it in their slice of cake!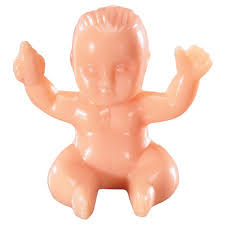 King Kake Baby
Step 1 
1 tbs cocoa powder 
2 tsp cinnamon 
1/3 cup sugar 
Combine in a small bowl and set aside to use as ribbon through the cake 
Step 2 
3 cups flour 
1 ½ tsp baking powder 
1 ½ tsp baking soda 
Combine and set aside. 
Step 3 
1 ½ sticks butter, softened 
1 ½ cups sugar 
2 tsp vanilla 
½ tsp salt 
16 ounces sour cream 
3 eggs 
1 baby 
Preheat oven to 350 degrees 
Cream butter and sugar.  Add flour mix, then the vanilla, salt, sour cream and eggs.  Beat well. 
In a prepared bunt pan layer half of the batter.  Sprinkle the spice mixture over that half as a ribbon.  Lay in the King Kake baby.  Cover with the remaining batter.  Bake at 350 degrees for 40 to 60 minutes.  Let cool on a rack before turning out. 
Step 4 > When Your King Kake Has Cooled (about an hour) Prepare the Glaze: 
1 cup powdered sugar 
1 TBS melted butter 
Milk / or ½ and ½ to taste and texture 
Mix these ingredients until the glaze thin enough to drip over the top of the King Kake 
Pour on the glaze and decorate with purple, green and gold sprinkles
---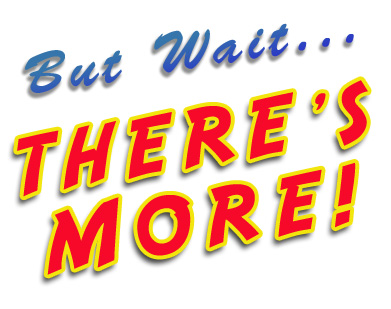 I have 9 copies of my
PUT SOME SOUTH IN YER MOUTH COOKBOOK
that are for available for purchase today!
Click the link down below if you'd like to buy the book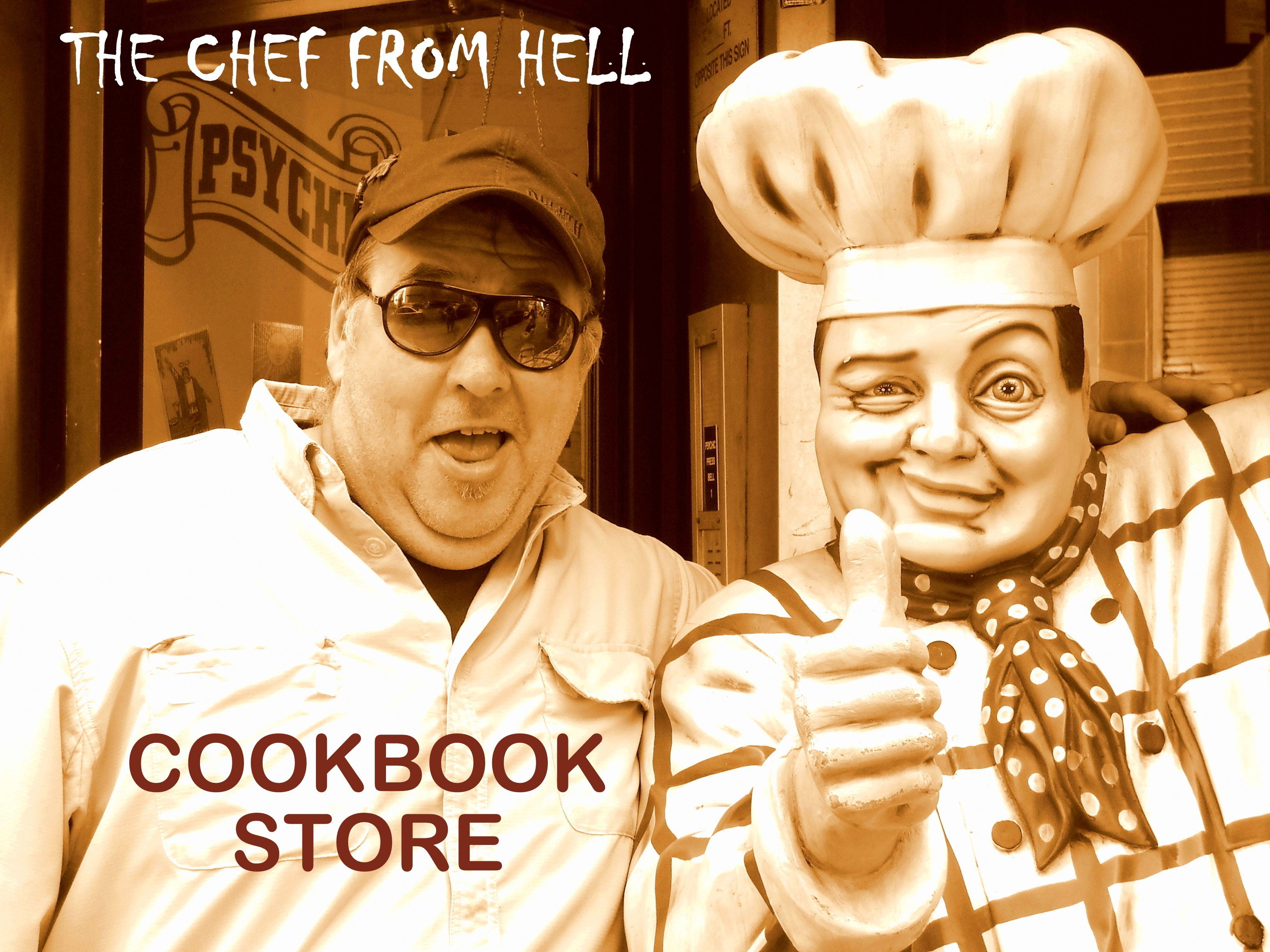 ---