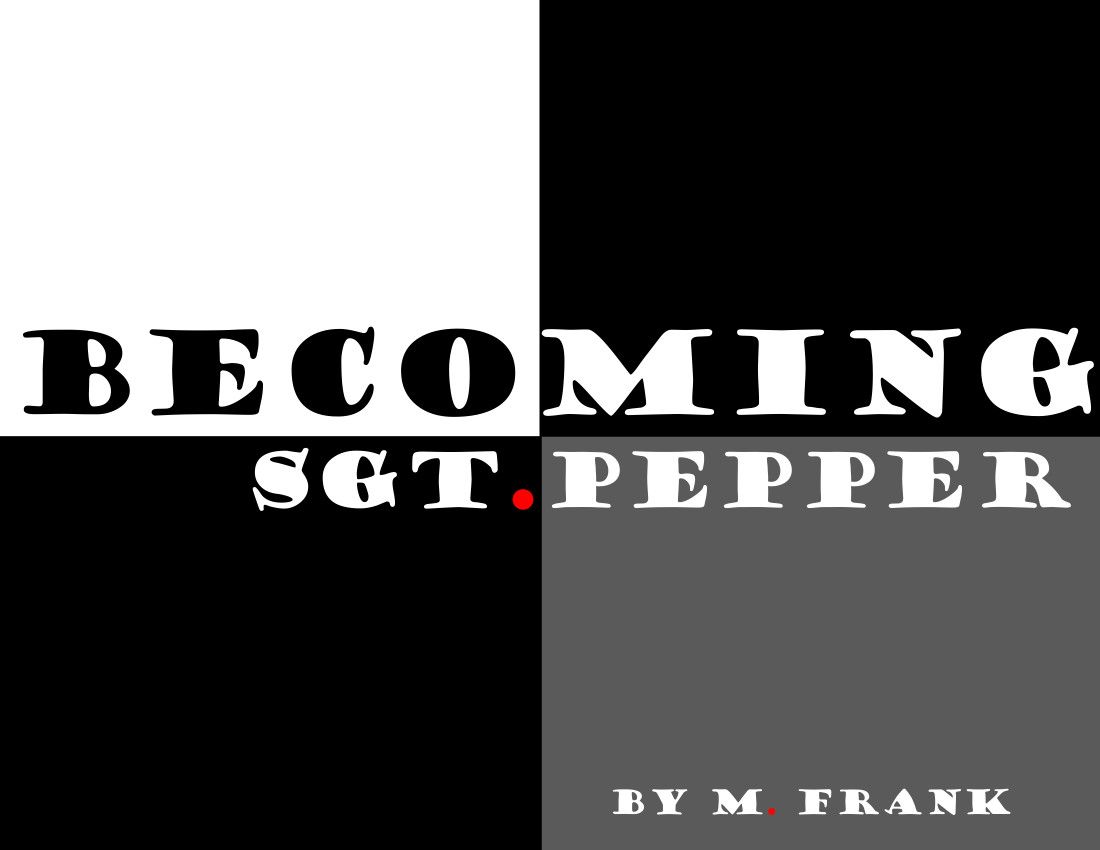 An Interview with M. Frank & Johnny Pierre

Ed Yipsilanti (
Mind Smoke Staff Writer)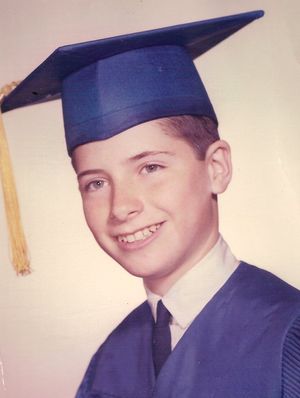 M. Frank (Author)

Johnny Pierre (Editor)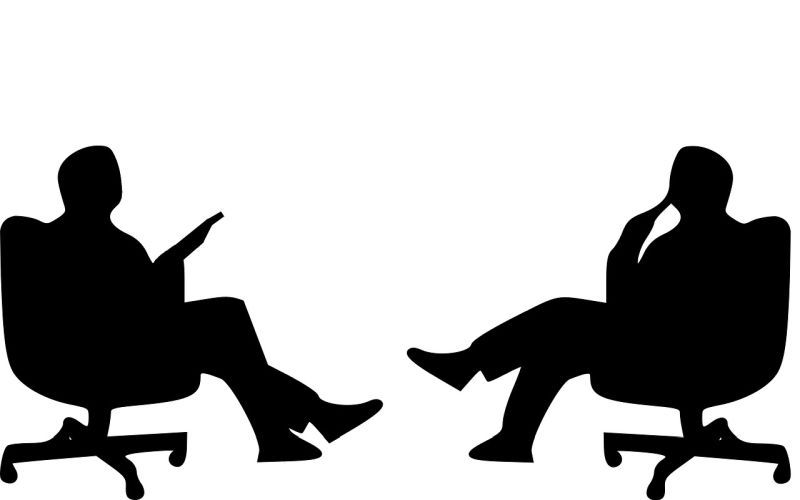 Ed: Greetings to one and all.  I'm very excited to talk with the both of you today.  Since the release of  Becoming Sgt. Pepper, your electronic flip book, I've noticed that the book has attracted a large number of readers. Did you expect that to happen?
M. Frank: Ed, I've got to tell ya, that's a great question! Never in my wildest dreams did I expect this level of initial success. When I started out to write 'Pepper,' I imagined sharing it with three or four friends who might politely pretend to read it and then put it in the garbage. I had the good fortune and good sense to seek help with the book and that's when my fortunes turned. Sheer felicity!

F. Scott Fitzgerald
Ed: I figured out that M. Frank is not your real name. What's the story behind the pseudonym M. Frank?
M. Frank: It goes back to my college days. I was a huge fan of F. Scott Fitzgerald (and still am) and thought of using a pseudonym as a tribute to him. But I didn't like the sound of M. Francis, so I shortened it to M. Frank.

Ed: JP, when did you start using the moniker Johnny Pierre?
JP: I began using that professional moniker after my band, the Freelance Vandals, had broken up for good in 2008 which was around the time that I started my own record label, Mind Smoke Records.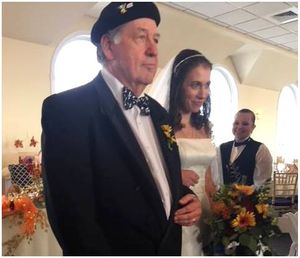 JP @ his daughter Molly's wedding
Ed:  JP, in your biography, you list multiple professions and roles in life - a husband, a father, restaurateur, blogger, musician, editor - which one is your favorite? 
JP: Over the course of my life I've always enjoyed whatever I was doing but I have to say that my proudest achievement is being a father to my wonderful daughter Molly.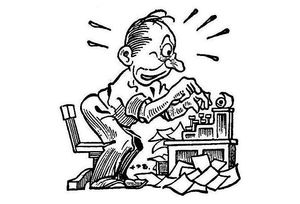 M. Frank's early days as a writer
Ed: In your biography you mentioned that this is your first book. When did you first get the idea to write your own book? 
M. Frank: About 4 years ago. My first ambition was to write a book about the '50 Most Important Musical Artists of my lifetime...and when I realized that it would take years to write such a book to my satisfaction, I chose to write a book that I naively thought would be very simple: a book about the Beatles. That book got to be about 600 pages when I realized I needed to cut it down to something more manageable.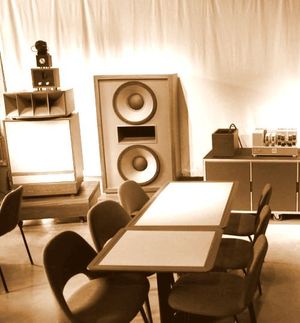 The Music Listening Room
Ed: JP, what are your earliest memories about meeting M. Frank?
JP: Hmm, let me see if I can recall where that took place.  Oh yes, I remember now!  I first met M. Frank in 1970...we were both freshmen at The University of Dayton in Ohio.  There was a Music Listening Room in the Student Union building and I recall that's where I first met him.  We were listening to Beatles and Rolling Stones albums while making clever remarks to let each other know that we were, in a sense, true rock & roll scholars.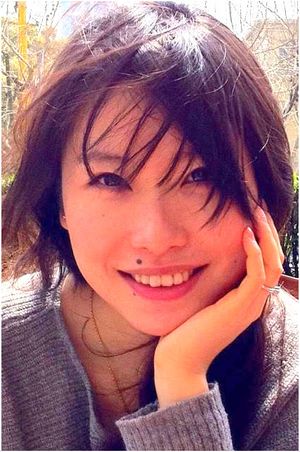 Lin Lin (M. Frank's wife)
Ed: M. Frank, did you have anybody in mind when you wrote the book? I was wondering if it was dedicated to someone special? 
M. Frank: I originally wrote the book with Lin Lin, my Chinese wife,  in mind when I sadly realized how little the Beatles meant to her. She grew up in China with zero exposure to their music. But I also wanted to create something entertaining for her because I imagined she wouldn't have the curiosity or patience to read a big/fat book about the Beatles.  Also, I should note that Lin Lin was very helpful in the development of the book; she was great to bounce ideas off of as the book began to take shape.
Ed: Was there an epiphany at some point? 
M. Frank: Yes, that happened when I realized I desperately needed an Editor. Which led me to Johnny Pierre. That was a critical decision. He gave me 3 very important suggestions: 1. Make the book much shorter. 2. Add more photos and 3. Write a prologue. Funny thing is that the 3rd suggestion led me to write "Becoming Sgt. Pepper." It was originally meant to be a 20-page prologue to a totally-different book. The prologue grew and grew to where it is now.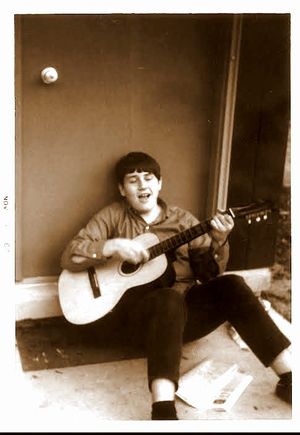 JP Verdun France
Ed: JP, what are your earliest memories of the Beatles?  You state you were born in Italy, yet you look a bit 'French'...Avez-vous one explication?...Ooh la la!
JP: I actually was very lucky when it came to discovering The Beatles.  In 1964, I was an Army brat and my Dad got sent to Verdun France; my brother Marc and I went to Europe with our parents.  While in France, I got completely hypnotized by rock & roll.  The first night I arrived in France I happened to catch The Who on tv during which they smashed all of their equipment which really sealed the deal for me.  By 1964, I was listening to Radio Luxembourg and Radio Caroline and other British pirate radio stations that played a lot of Beatles songs.  Excitement was in the air everywhere.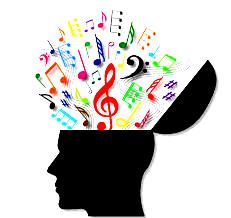 Brainstorming
Ed: M. Frank, please tell us how you came up with the name of the book? 
M. Frank: I started brainstorming with my wife and Johnny Pierre as they weren't crazy about the generic name 'Prologue' so we came up with its current name as the book narrates the years before the Beatles chose their Sgt. Pepper alter egos and made the Sgt. Pepper album.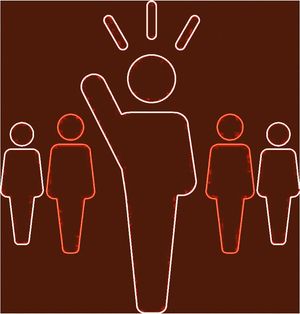 Project Team
Ed: As I understand it, you assembled a team to assist you in finishing the book. What skills were you looking for?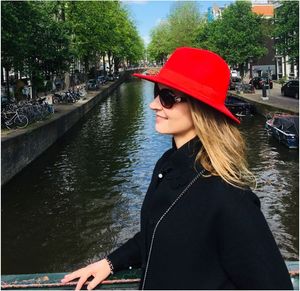 Josephina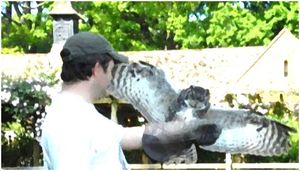 Joost
M. Frank: That all happened by accident and, by chance, I started telling friends that I was writing a book. One of those friends – Josephina - suggested this 'flip-book' concept that she has used professionally in her work. And then she volunteered to help me create the graphics for the book. I also happened to know Joost (a computer expert who developed our website) from working with him about 20 years ago! I contacted him and asked if he knew anything about this 'flip-book' software and luckily he did.  For anybody out there who might be interested in his services, you can contact him HERE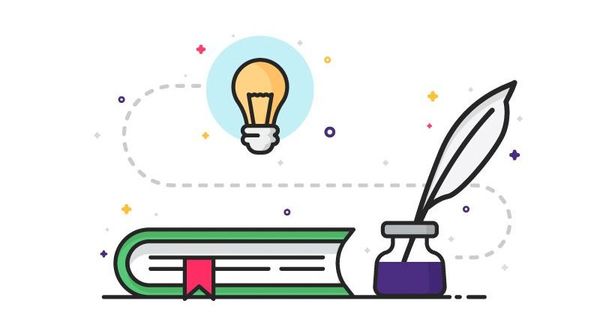 Ed: JP, when you first saw M. Frank's original manuscript, what was your initial reaction?
JP: Honestly, I thought the book needed quite a bit of work.  The Beatles' history is extensive and trying to capture the story requires a focused approach while at the same time approaching the narrative with a relaxed lightheartedness. It really requires the writer to put themselves back in time.  As things progressed, M. Frank found the sweet spot and told the story that made the book what it is.
Ed: Which suggestions have you made to change and improve it and did M. Frank follow all your advice?
JP: As the book's editor my job was divided into researching images for the book, making necessary suggestions if I thought they were need and helping M. Frank stay focused on the book's narrative.  In some cases, M. Frank accepted some of my suggestions and at other times he was very committed to writing the book the way he thought it should be written.  I was comfortable with that.  I think one of the most important job of an editor is to challenge the writer from time to time.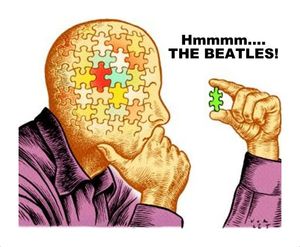 Ed: "Becoming Sgt. Pepper" is yet another Beatle book among so many that have already been written? How is your book different? 
M. Frank: I did a lot of research into books about the Beatles in the course of writing mine. I found some excellent photo books. And I found a few 'memoires' that were interesting. But I wanted to do something that told a story in the form of a 'scrapbook.' This format had never been used before for a Beatle book.  I think the end product is something easy to read in about an hour. But it's also something that you can go back to several times just to enjoy the photos. The real breakthrough came when we added music. Thankfully I had the technical support to get that done. Now I'm sure that we've created something that is quite different.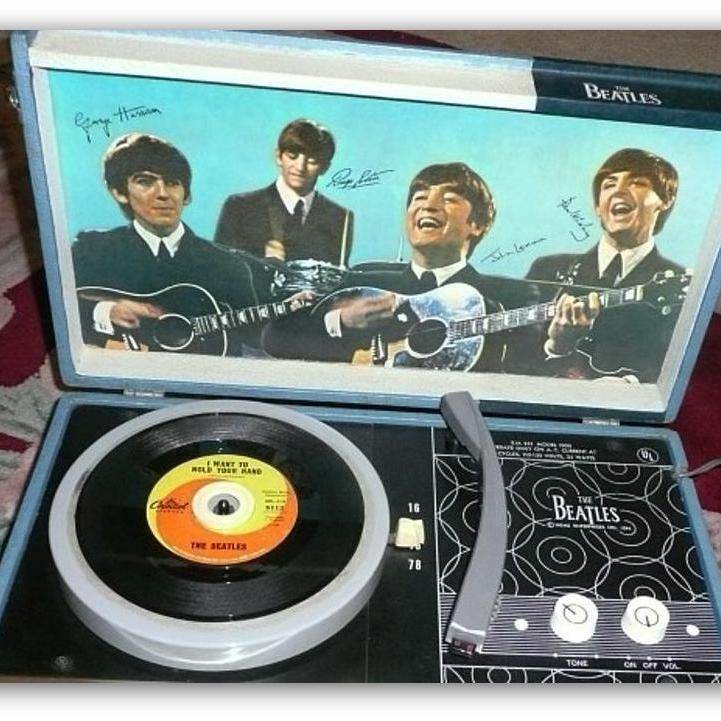 Ed: M. Frank, I must tell you that I was amazed that as I was reading the book, suddenly music started playing!
M. Frank:  Yes, our team who worked with me on the book like to refer to it as "A Book You Can Dance To!"  When I set out to write Becoming Sgt. Pepper, I decided I wanted to draw particular attention to the songs that I thought were 'key' to the musical history of the Beatles. The challenge was deciding which songs were 'key' and which weren't. In the end I was largely guided by the Beatles themselves. I figured that if they (and their record company) chose a song as a single, that meant the song was slightly more important than the majority of songs they 'buried' on albums. Back in the 1960s, singles were 'the thing'! Albums were meant to contain 1 or 2 recent singles and then the rest of the tracks were considered as 'filler.' The Beatles eventually challenged that tradition and by the time they released Rubber Soul, they even dared to release a whole album of non-singles.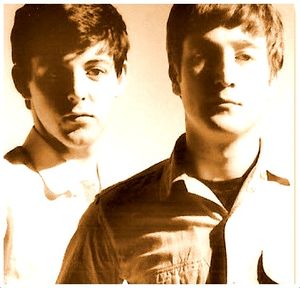 Ed: It's amazing how prolific Lennon and McCartney were.  I remember anxiously waiting for the next Beatles single to be released.
M. Frank: We have all been there Ed!

Ed: Let me ask you this: will there be a print version of the book and if so, can we expect the book to appear in other languages? 
M. Frank: Well Ed, let me tell you this...I'm open to the idea of making print versions for people who really want one. But I still need to figure out how to do that without a lot of hassle and cost. I would also love to do a version in Chinese. I think there's a really large audience of Chinese who would get 'turned on' by the subject. There is no question the Beatles' music has the capacity to bridge cultural barriers. There was initially a lot of cultural bias against the Beatles in America. Their own record company in America - Capitol Records - didn't think the Beatles' music would 'translate' well in the U.S. But (of course), they were proved wrong. Some of the Beatles' most-fervent fans are in non-English speaking countries. Japan is just one example. In fact, the Beatles' first real international success came in Germany. And I'm also sure that the Beatles music transcends generations. I remember my Dad telling me that the Beatles were just a fad that wouldn't last. And now their music has lasted seven decades and is still selling really well.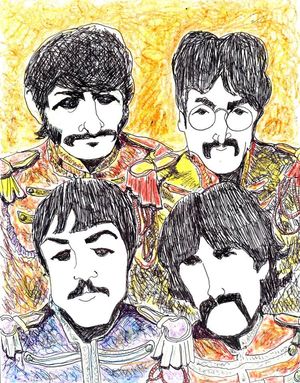 Ed: Are there more Beatles books in the works? 
M. Frank: 'Becoming Sgt. Pepper' is the first in a trilogy of Beatle books. My plan is to quickly start working on the 2nd book in the trilogy: tentatively-titled 'Beatles '67'. That was a pivotal year in the group's history. That's when they recorded  'Sgt. Pepper.' They also performed "All You Need Is Love" in one of the first global satellite broadcasts - to a worldwide audience of 300 million people! Sadly, 1967 was also the year that their manager Brian Epstein died and the year that they experienced their first real 'trashing' in the press for the televised disaster that was "Magical Mystery Tour.  The final book will cover the history of the group from the beginning of 1968 up to their break-up in April 1970. They made a lot of great music during that final chapter: "Hey Jude" / "Revolution," the "White Album," "Abbey Road." But they also grew apart as people and artists. It's a wonderful rock & roll story.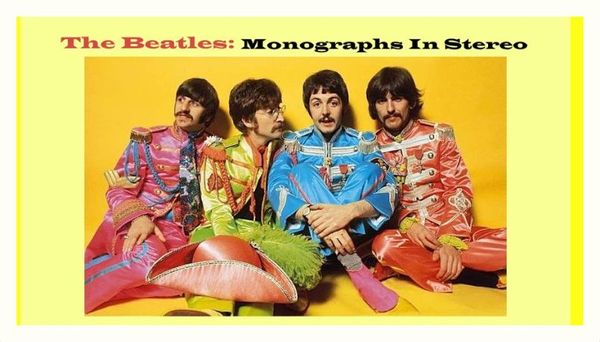 Ed:
Besides the books, are there any other Beatles related projects underway?
M. Frank: Funny you should mention that Ed!  JP and I have set up a Facebook Page called The Beatles: Monographs In Stereo that just went live last week!  I think it's going to be a lot of fun to interact with all of the book's fans.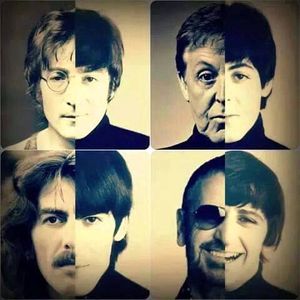 The past is never where you think you left it
Ed: What is the key message you wish people to take away after reading/listening to "Becoming Sgt. Pepper"? 
M. Frank: I don't think there is a key message. But there is a wonderful story about four young men who achieved unprecedented success and then turned their backs on that success in order to create more-serious music. There are some really nice photos too. The Beatles were very photogenic and they had the wisdom to work with some of England's best commercial photographers. And definitely they created some wonderful music. I think the story plus the photos and the music makes for a 'package' of lasting value.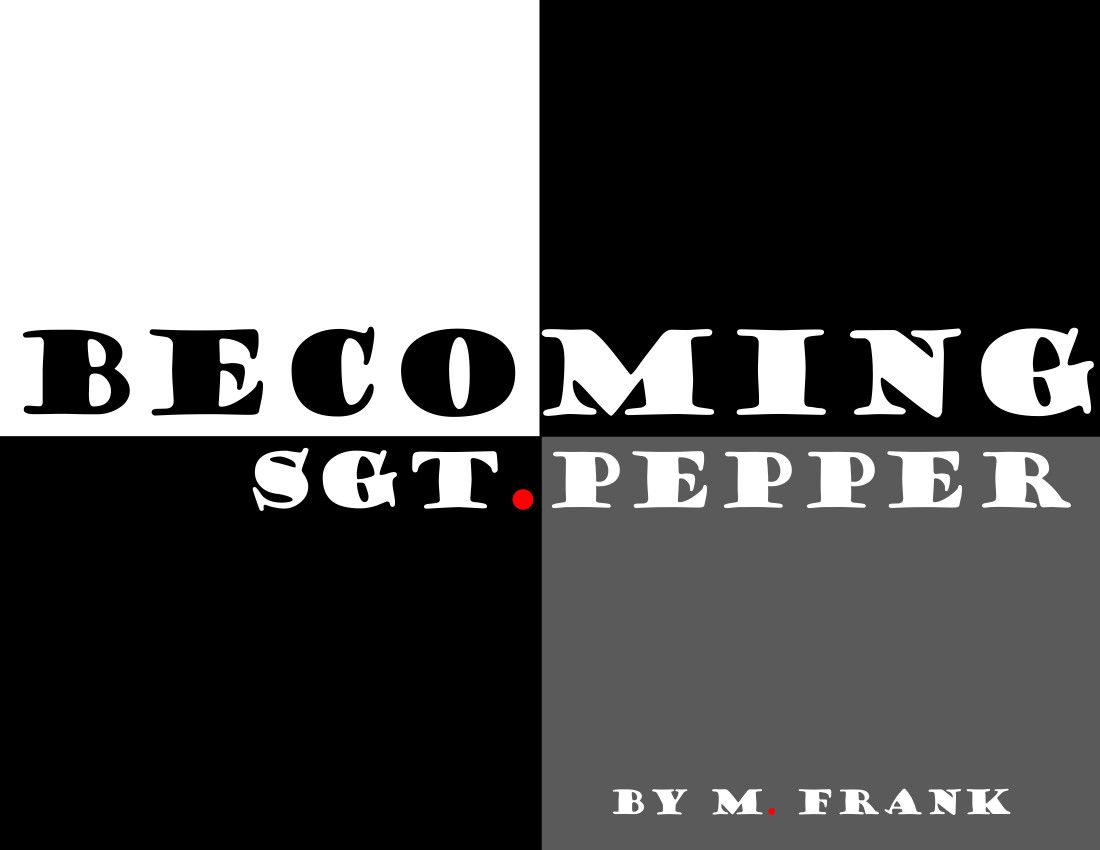 If you haven't had a chance to read M. Frank's wonderful book,
click on the link below
It will take you to M. Frank's website 
where you will be able to check out Becoming Sgt. Pepper
Your reading experience will be much better on a computer (laptop or desktop) 
compared to a handheld device (phone or iPad)
---

Stop! Hey! What's that sound?
The new Johnny Pierre single is out now!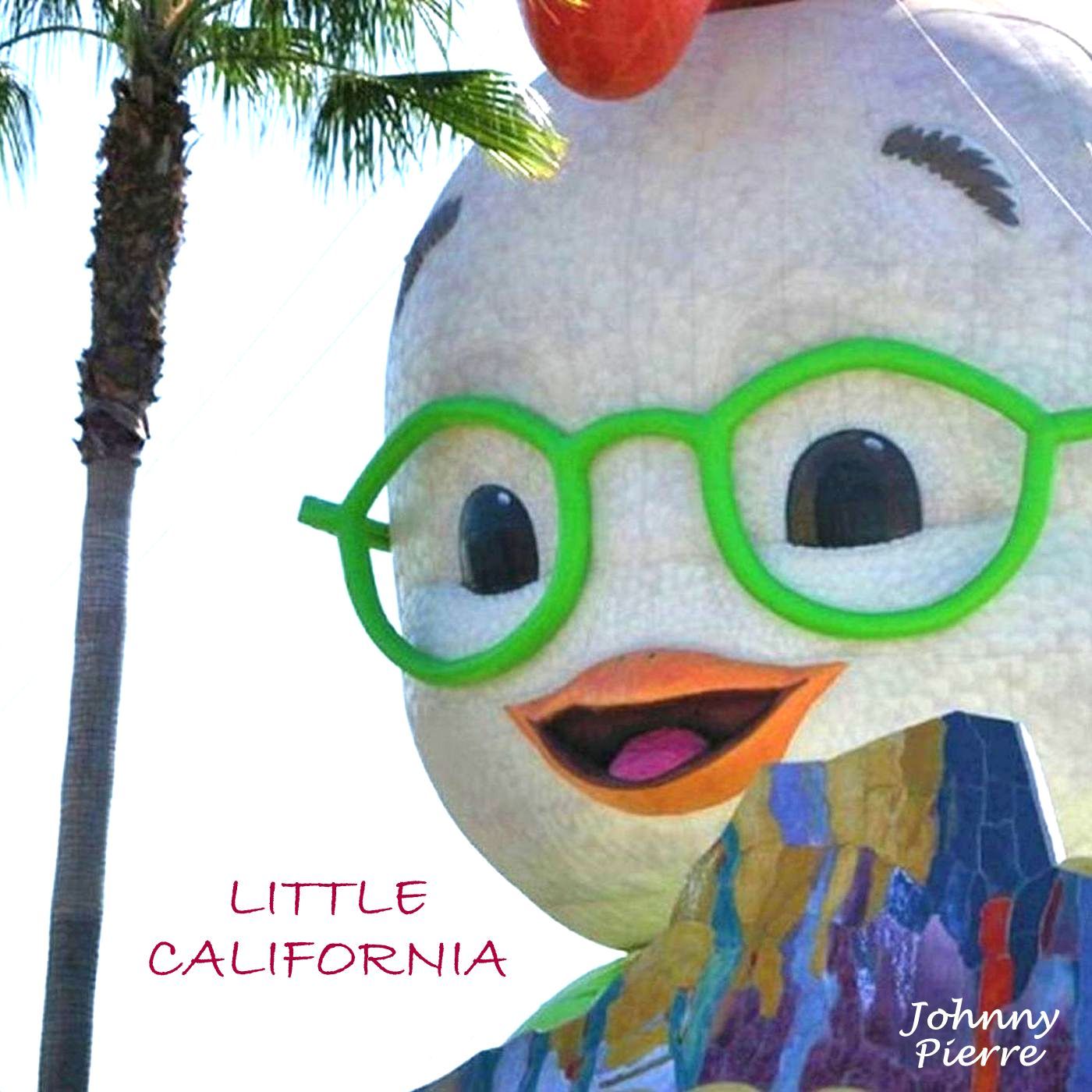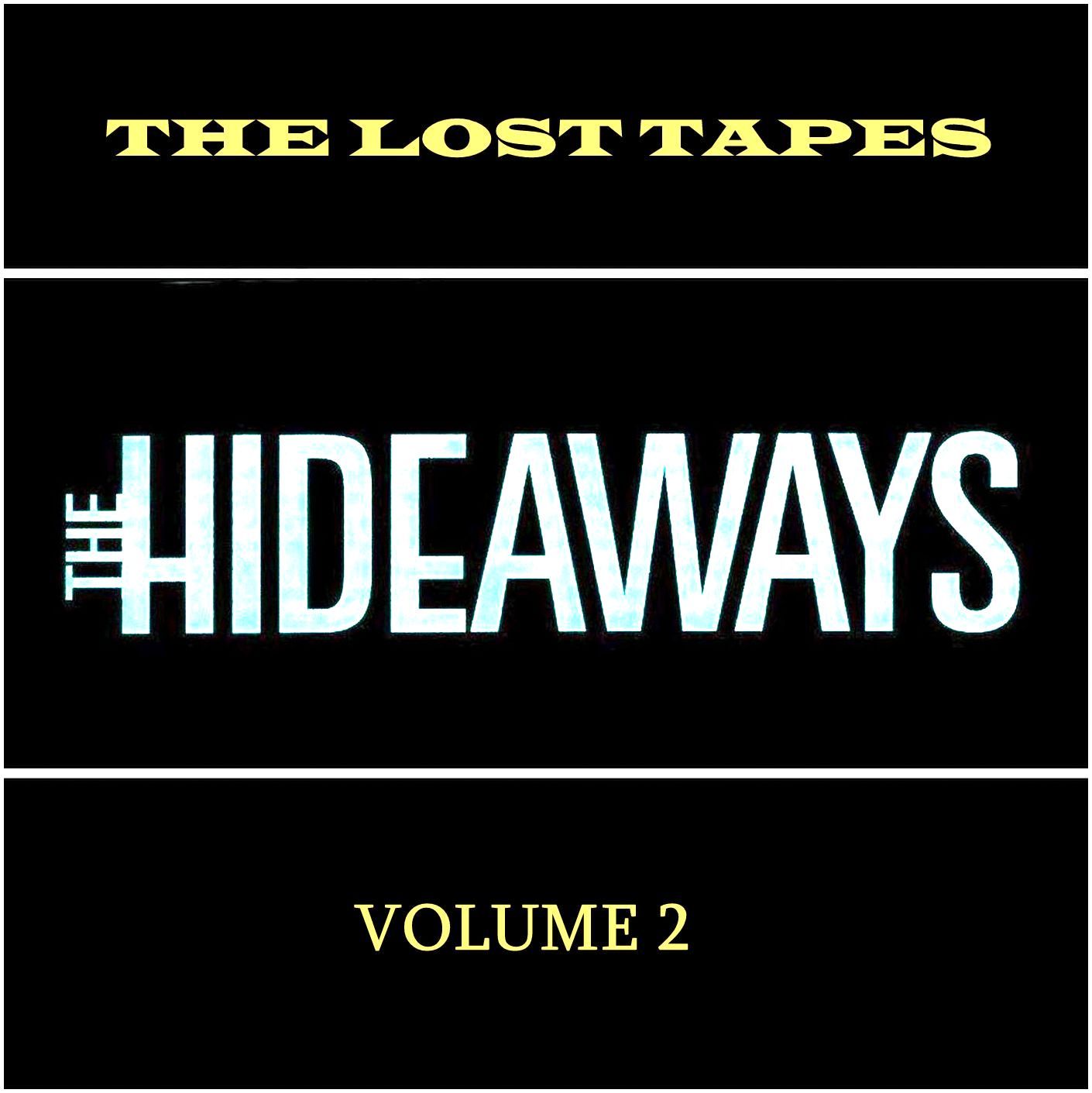 The New Hideaways Album is OUT NOW!
---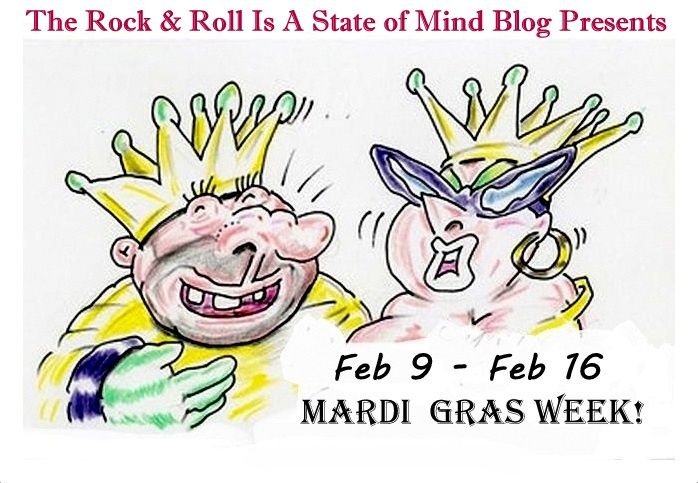 ---