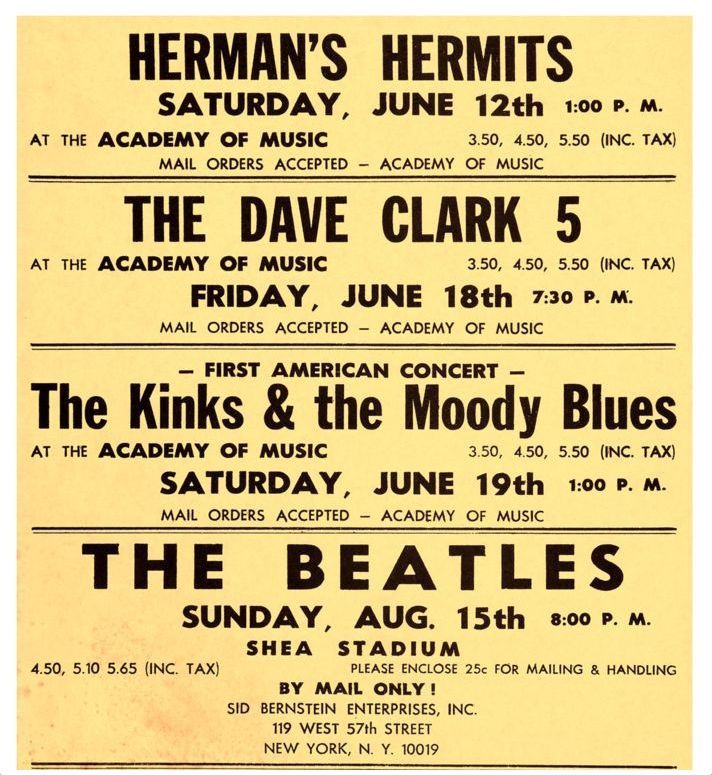 British Invasion Concerts NYC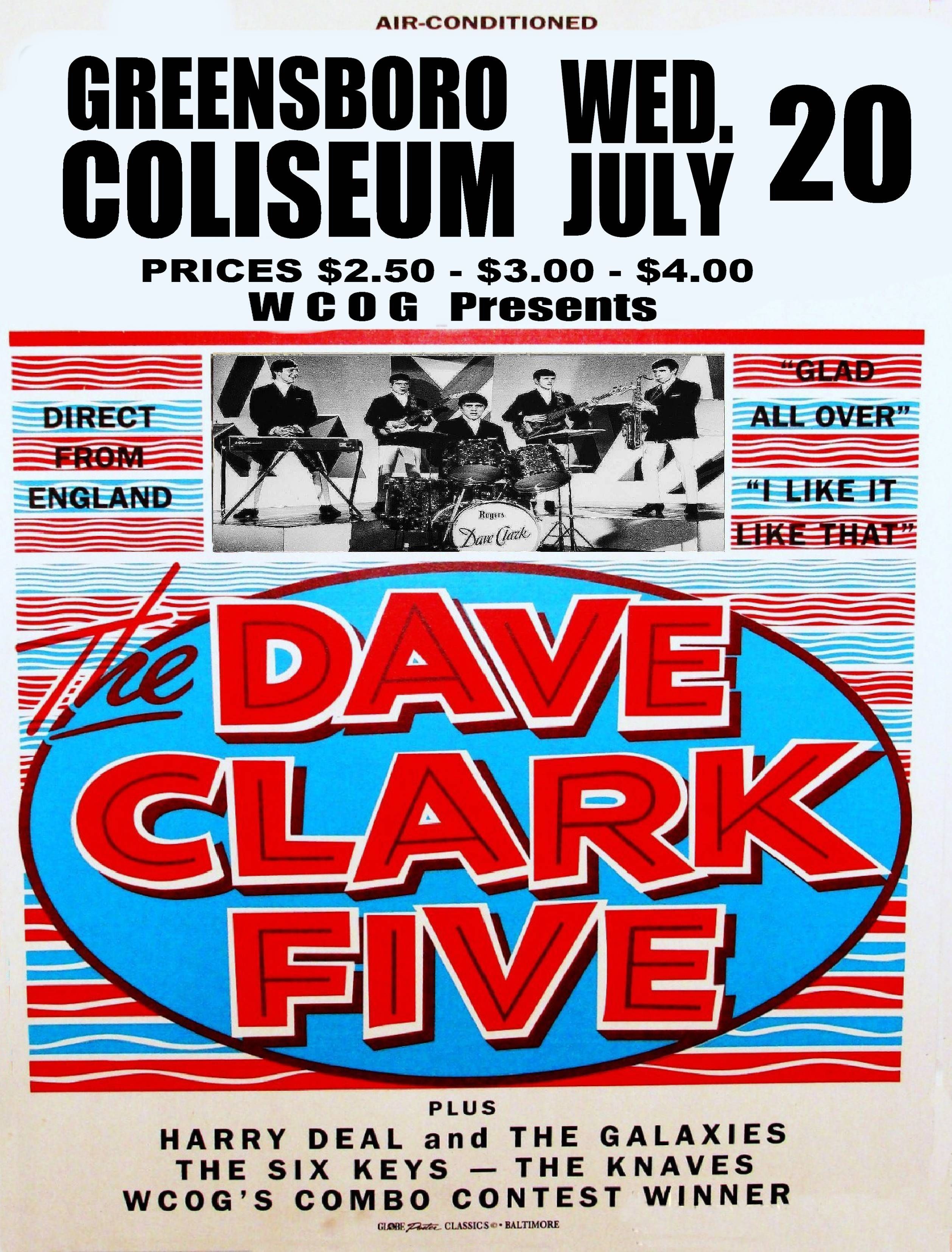 The Dave Clark Five
Harry Deal & THe Galaxies, The Six Keys
The Knaves
Greensboro Coliseum
Greensboro, NC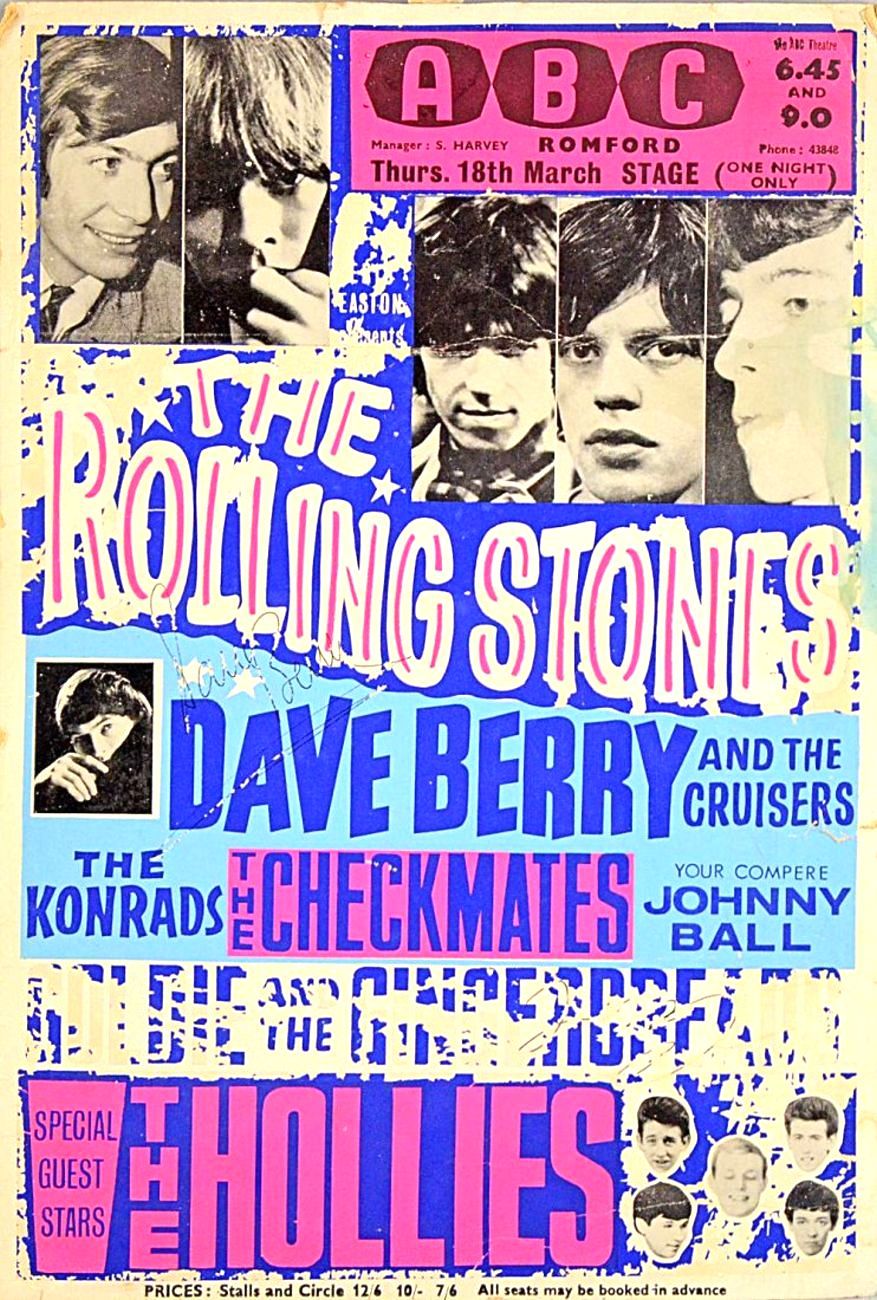 Rolling Stones
Dave Berry & The Cruisers, The Konrads
The Checkmates, Johnny Ball, The Hollies
ABC Theatre  Romford, UK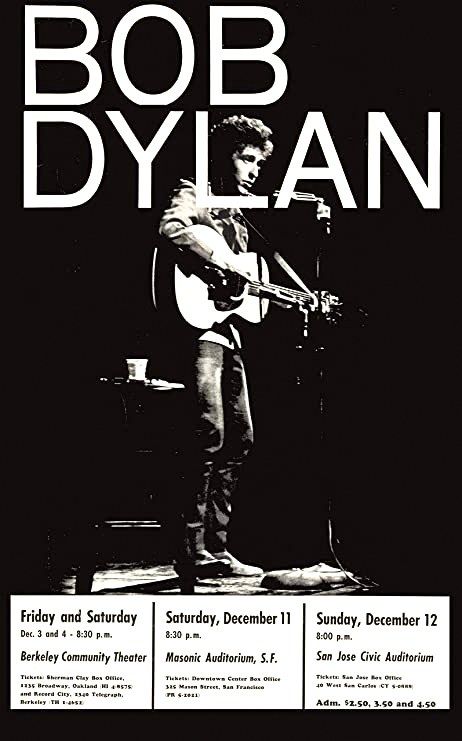 Bob Dylan's 1965 Tour
California Itinerary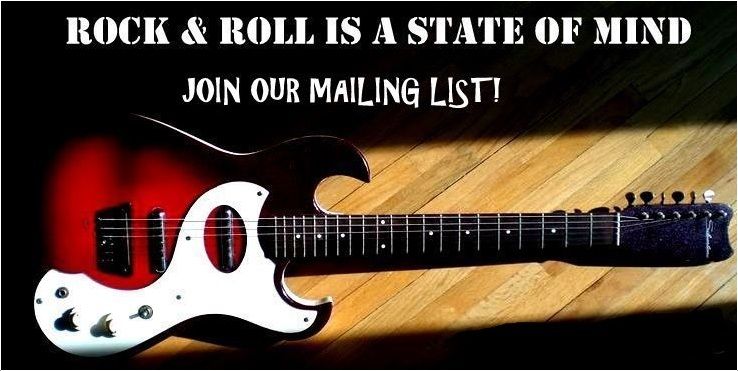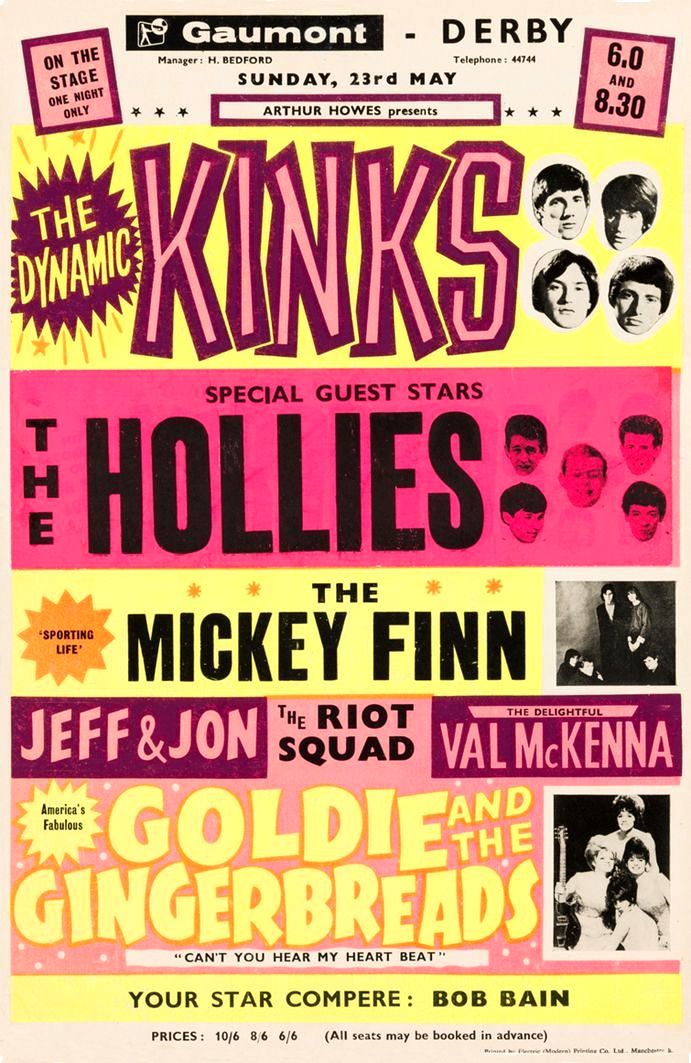 The Kinks, The Hollies
The Mickey Finn, Jeff & Jon, The Riot Squad
Val McKenna, Goldie & The Gingerbreads
Gaumont Theatre  Derby, UK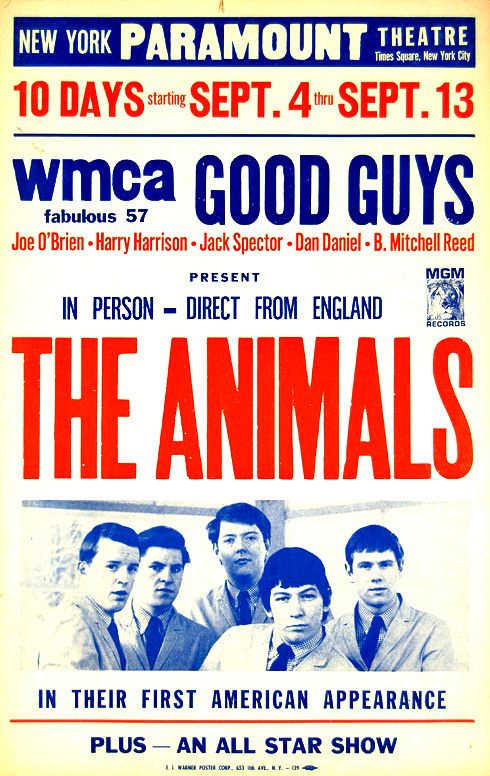 The Animals
New York Paramount Theatre  NYC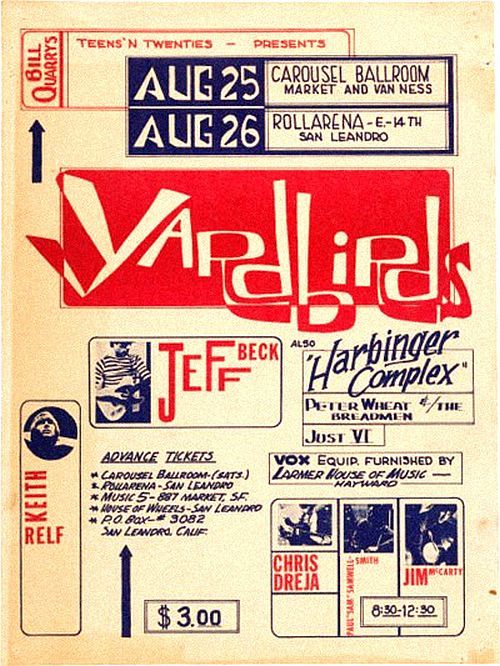 The Yardbirds
The Carousel Ballroom
San Francisco, CA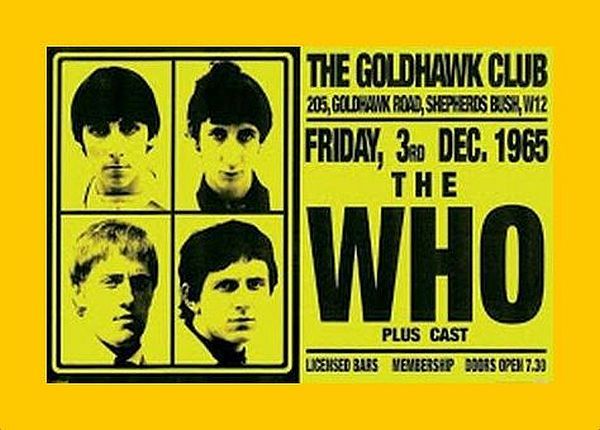 The Who
The Goldhawk Club
Shebhers Bush, UK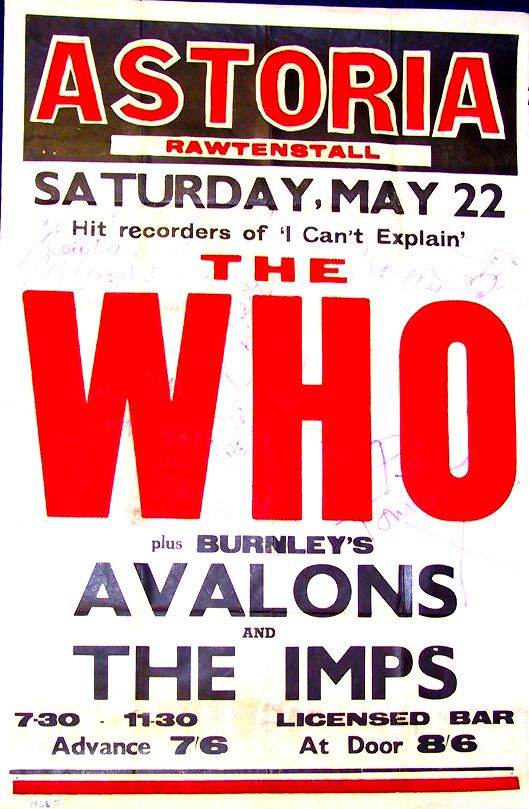 The Who
Burnley's Avalons, The Imps
Astoria
Rawtenstall, UK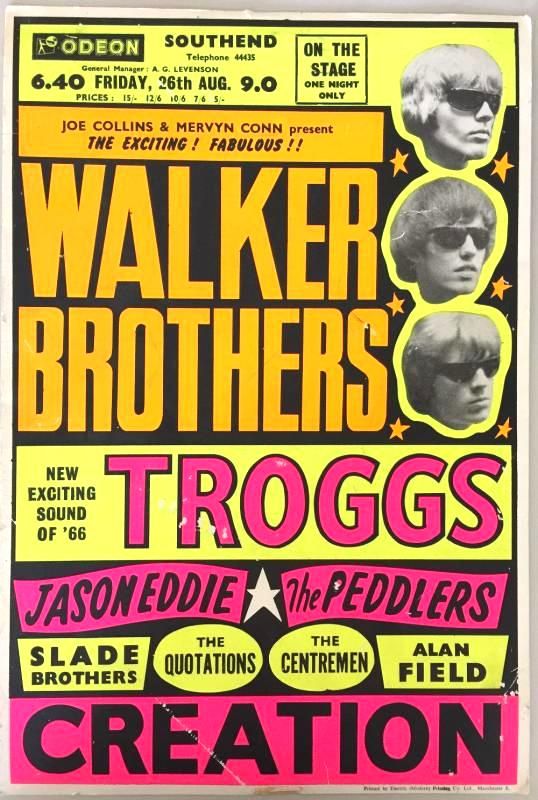 The Walker Brothers, The Troggs
Jason Eddie, The Bedlers
Slade Brothers, The Quotations,
The Entermen, Alan Field
Creation
Odeon Theatre
Southend, UK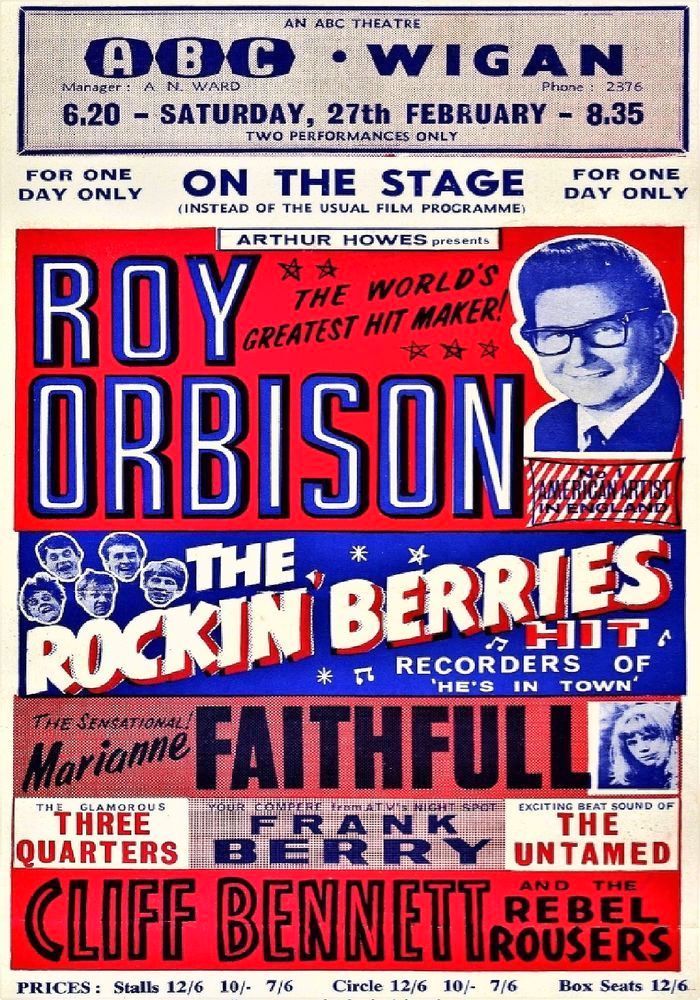 Roy Orbison, The Rockin Berries
Marianne Faithful, Three Quarters, Frank Berry, The Untamed
Cliff Bennett & The Rebel Rousers
ABC Wiggan Theatre
UK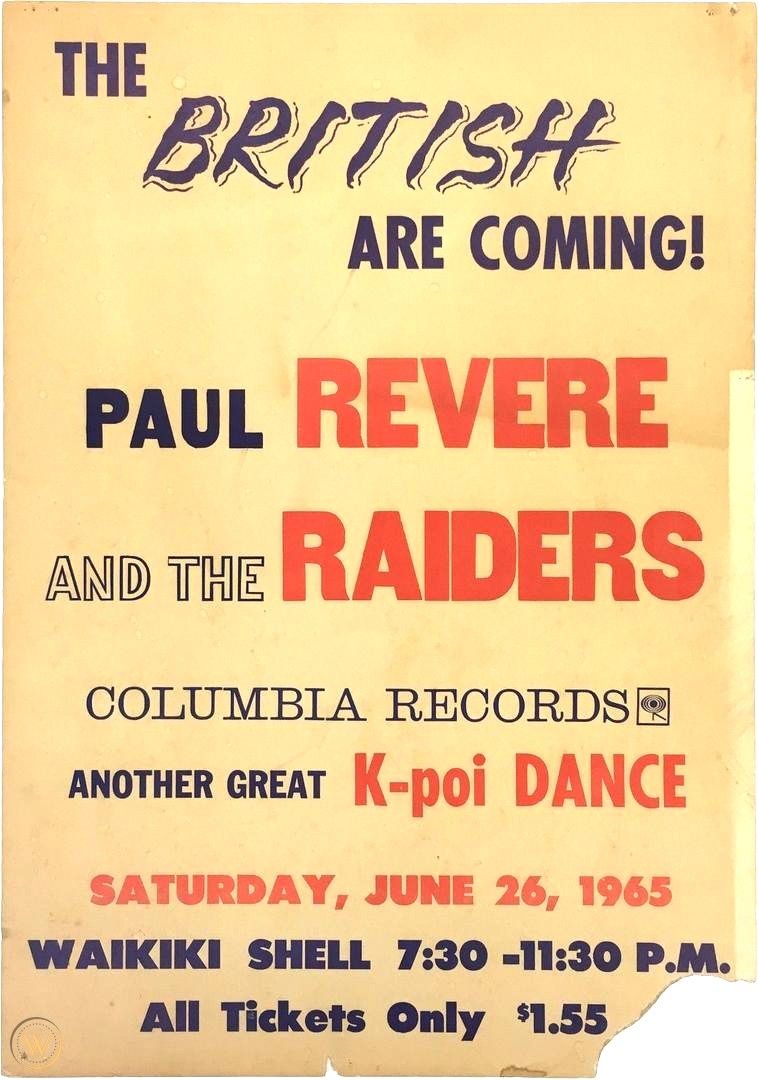 Paul Revere & The Raiders
Waikiki Shell
Honolulu, HI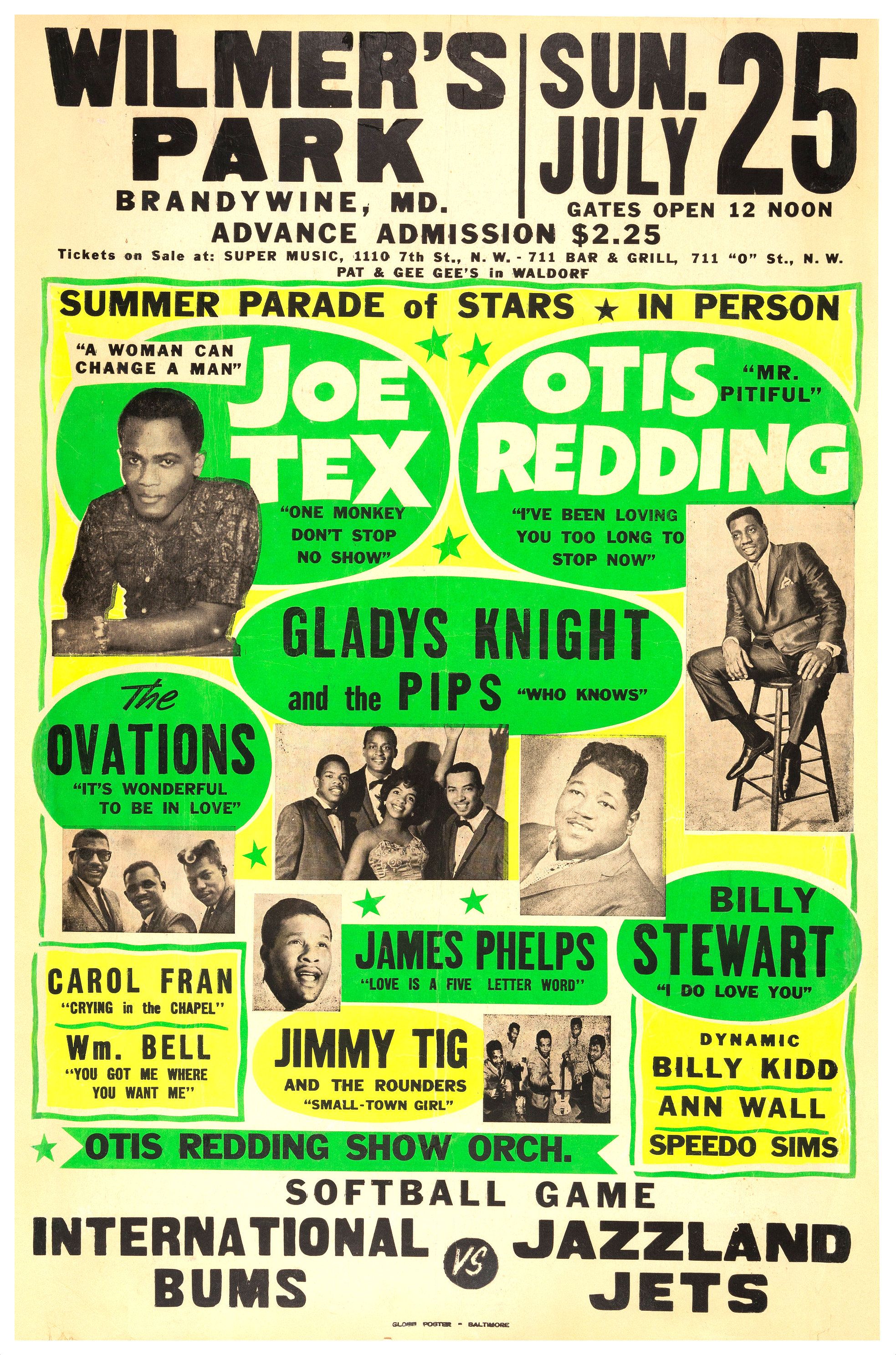 Summer Parade of Stars
Joe Tex, Otis Redding
Gladys Knight & The Pips, The Ovations
Billy Stewart, James Phelps
Jimmy Tig, Carol Fran, William Bell
Billy Kidd, Ann Wall, Speedo Sims
Wilmer's Park  Brandywine, MD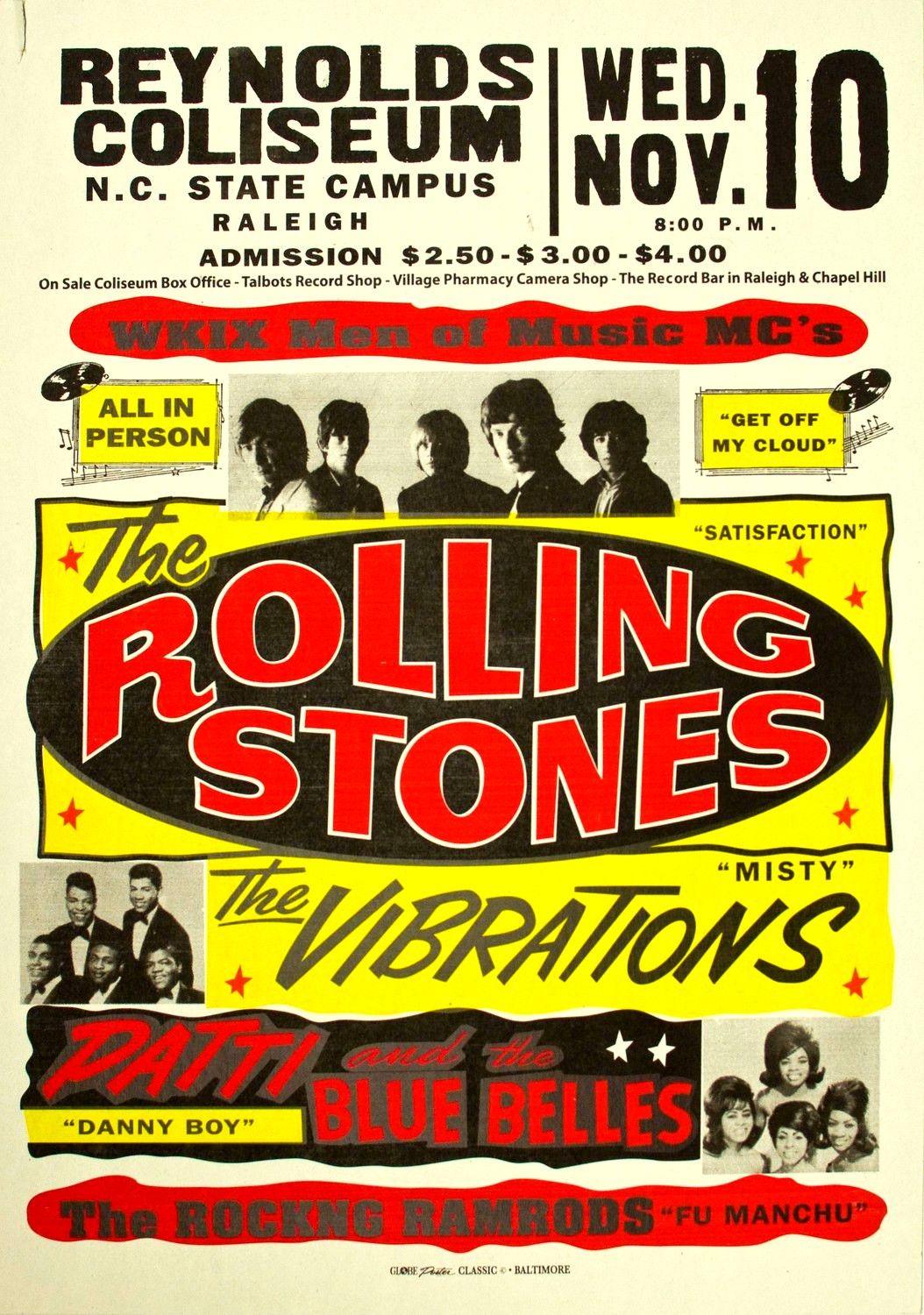 Rolling Stones
The Vibrations, Patti & The Blue Bells
The Rocking Ramrods
Reynolds Coliseum  Raleigh, NC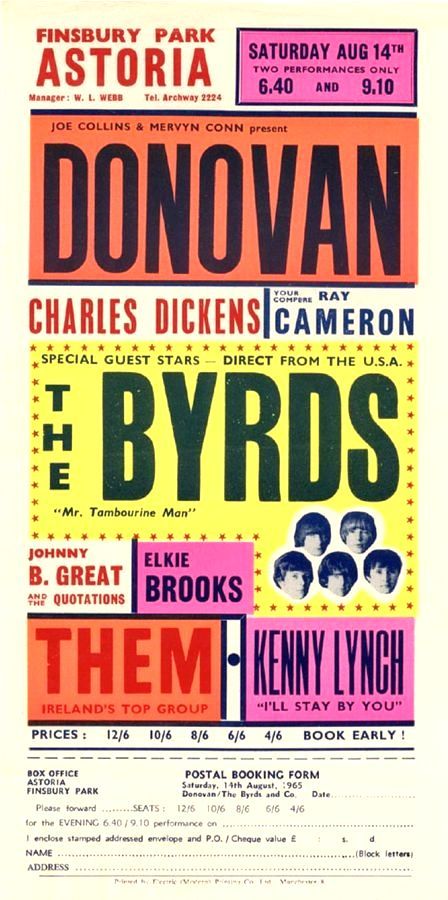 Donovan, The Byrds, Them
Elkie Brooks, Kenny Linch
Astoria Theatre  Finsbury Park, UK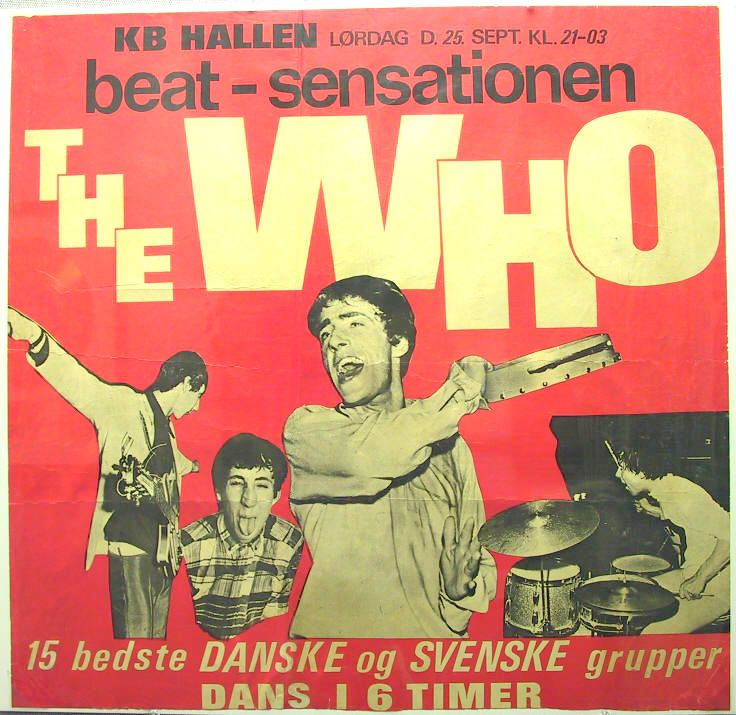 The Who
KB Hallen  Netherlands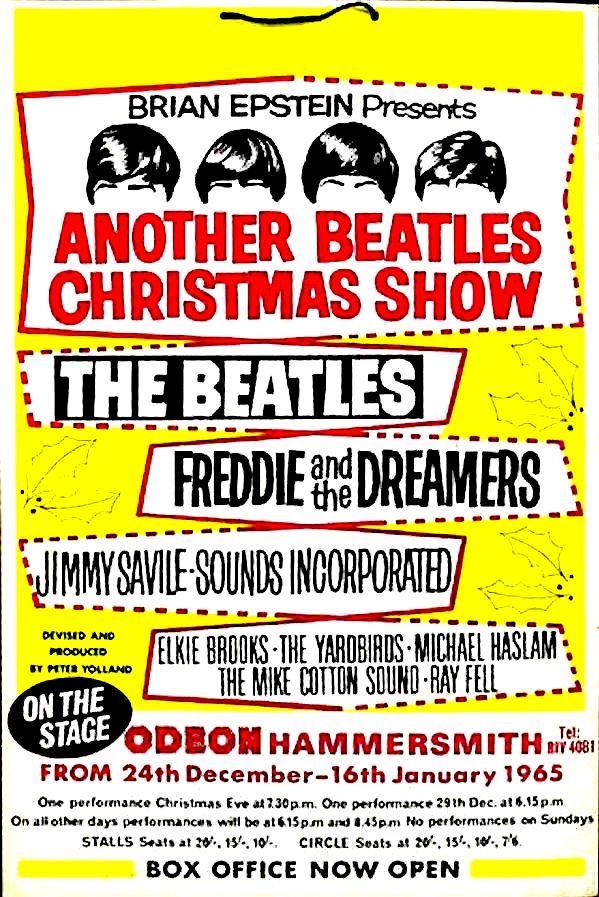 The Beatles Christmas Show
The Beatles
Freddie & The Dreamers
Jimmy Saville & Sounds Incorporated
Elkie Brooks, The Yardbirds, Michael Haslam
The Mike Cotton Sound and Ray Fell
Odeon Hammersmith  London, UK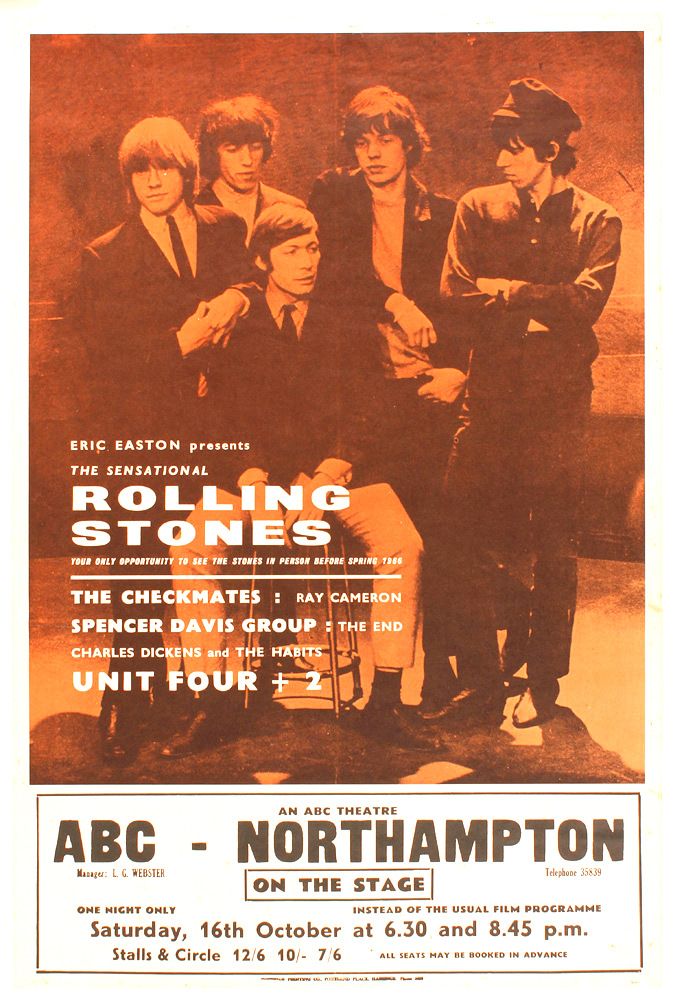 Rolling Stones, The Checkmates, Ray Cameron
Spencer Davis Group, The End
Charles Dickens & The Habits
Unit 4 + 2
ABC Theatre Northampton
UK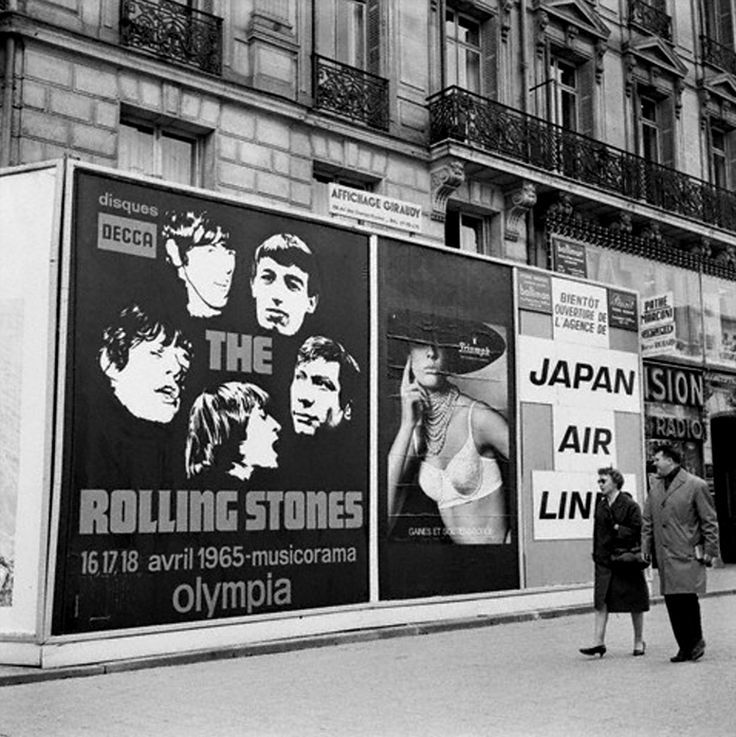 Rolling Stones
Olympia Theatre  Paris, France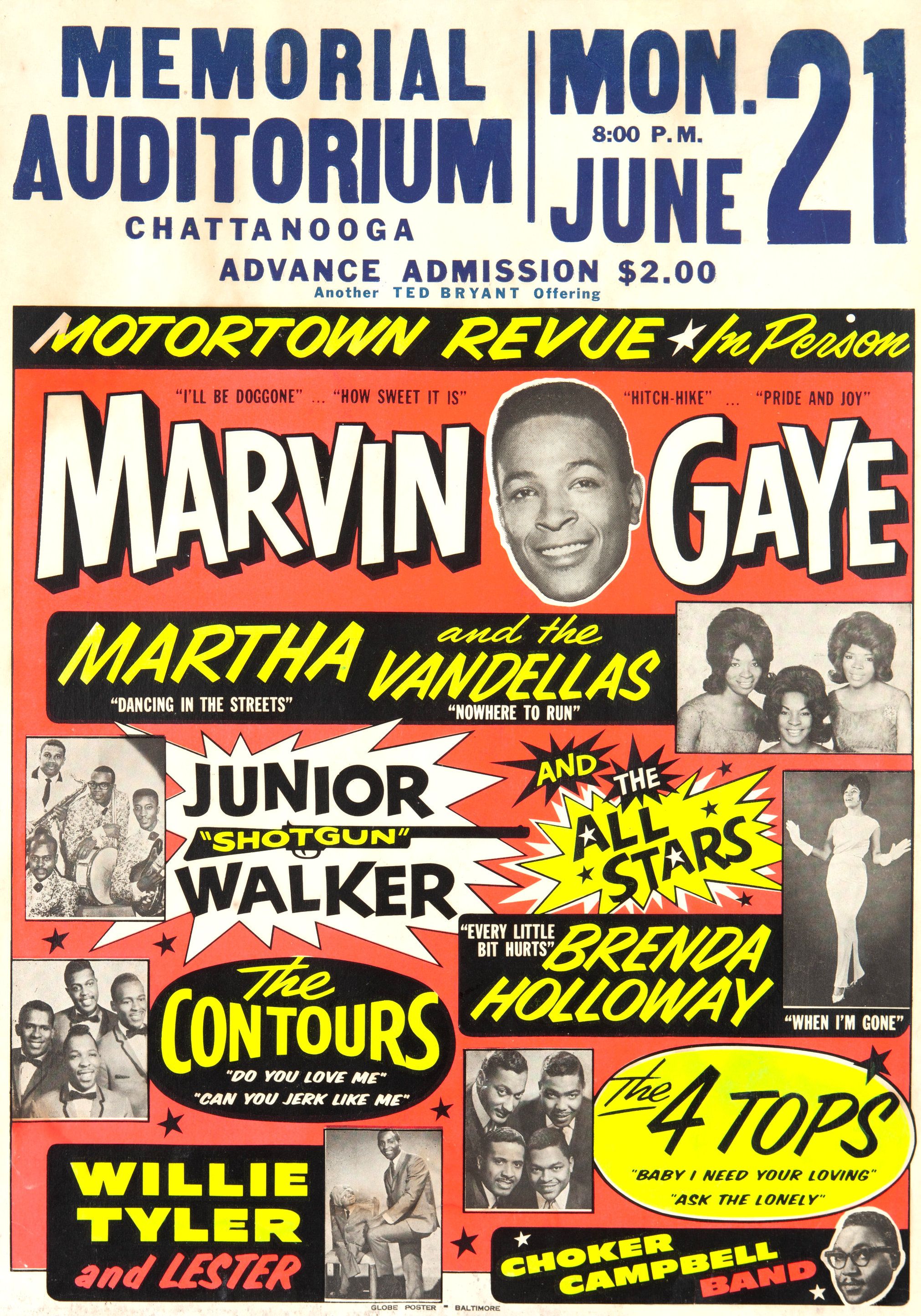 Motortown Revue!
Marvin Gaye, Martha & The Vandellas
Jr. Walker & The All Stars, The Contours
Brenda Holloway, The 4 Tops
Willie Tyler & Lester, Choker Cambell Band
Memorial Auditorium  Chattanooga, TN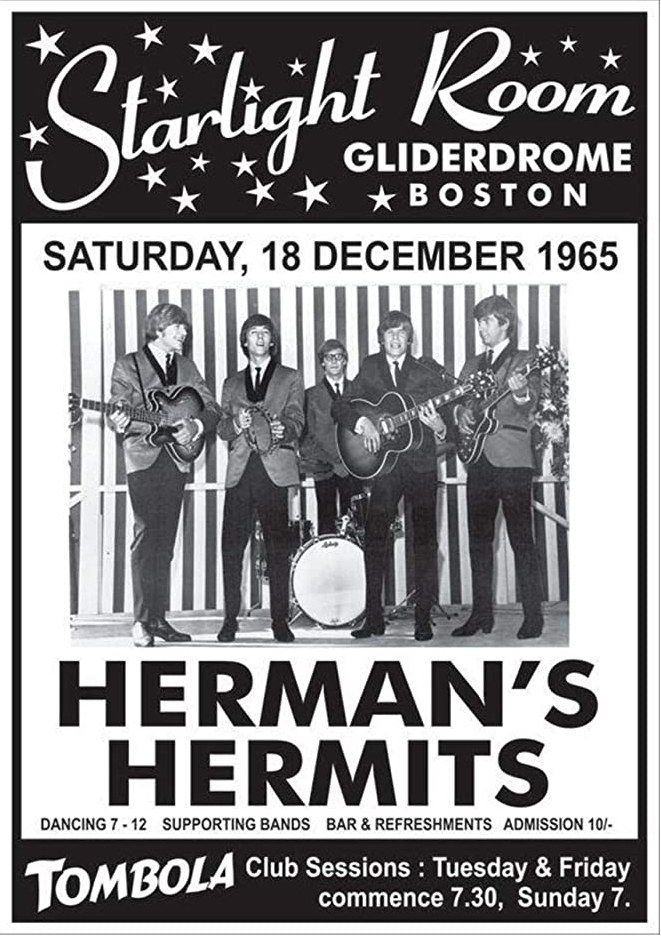 Herman's Hermits
The Starlight Room @ The Gliderdrome
Boston, MA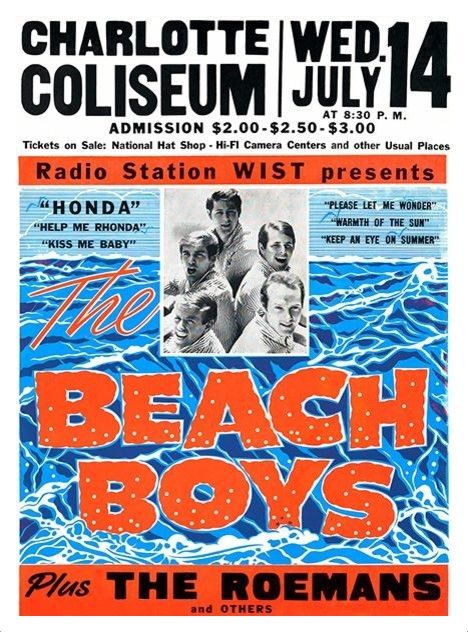 The Beach Boys
The Roemans
Charlotte Coliseum
Charlotte, NY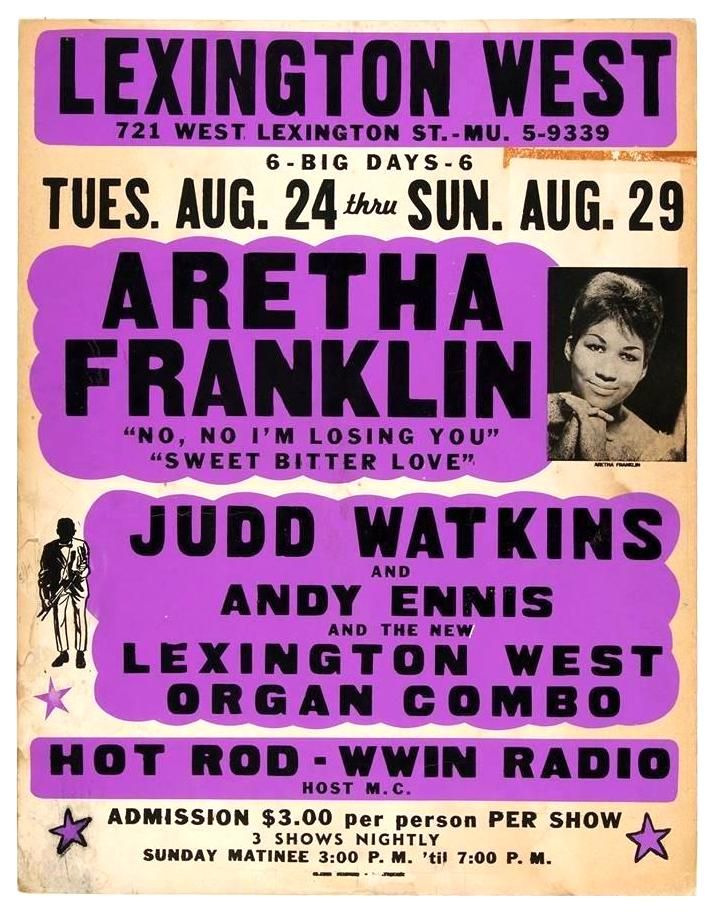 Aretha Franklin
Judd Watkins
Andy Ennis & The Lexington West Organ Combo
Lexington West  Balltimore, MD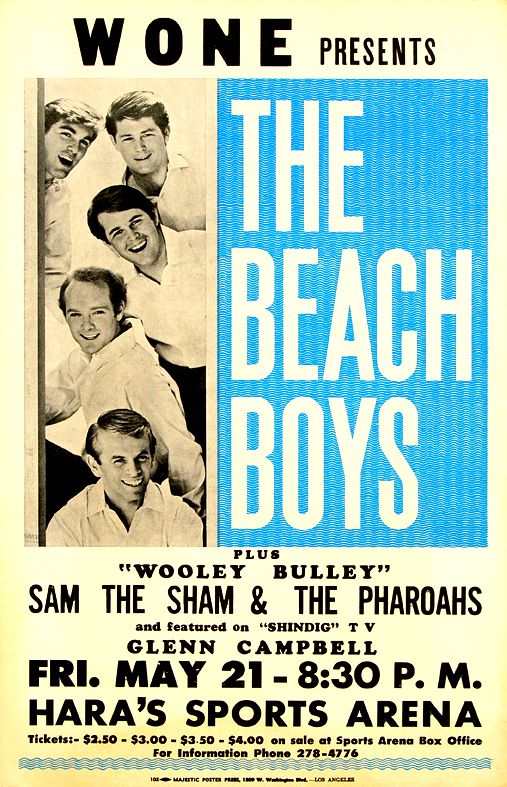 The Beach Boys
Sam The Sham & THe Pharohs
Hara's Sports Arena
Dayton, OH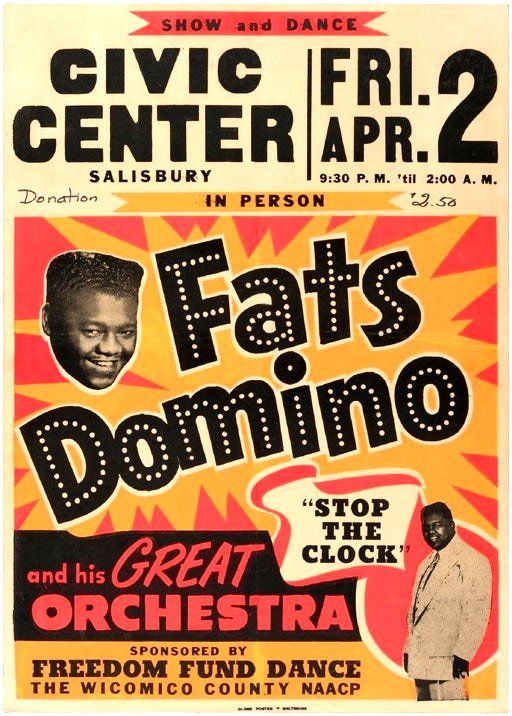 Fats Domino & His Great Orchestra
Salisbury, GA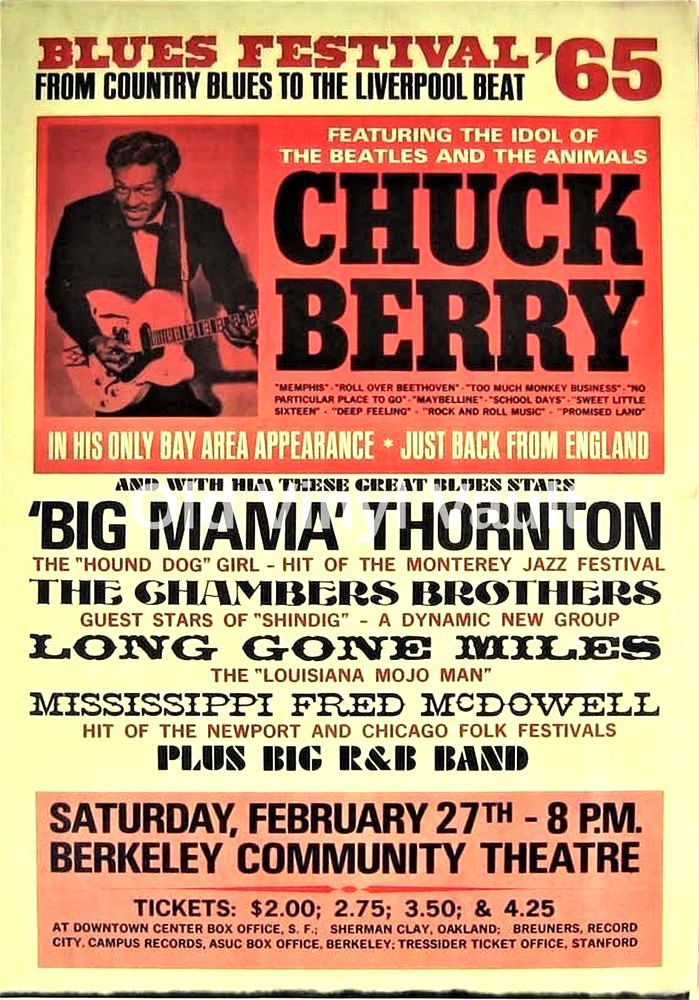 Blues Festival '65
Chuck Berry
Big Mama Thornton, The Chambers Brothers
Long Gone Miles, Mississippi Fred McDowell
Berkeley Community Theatre
Oakland, CA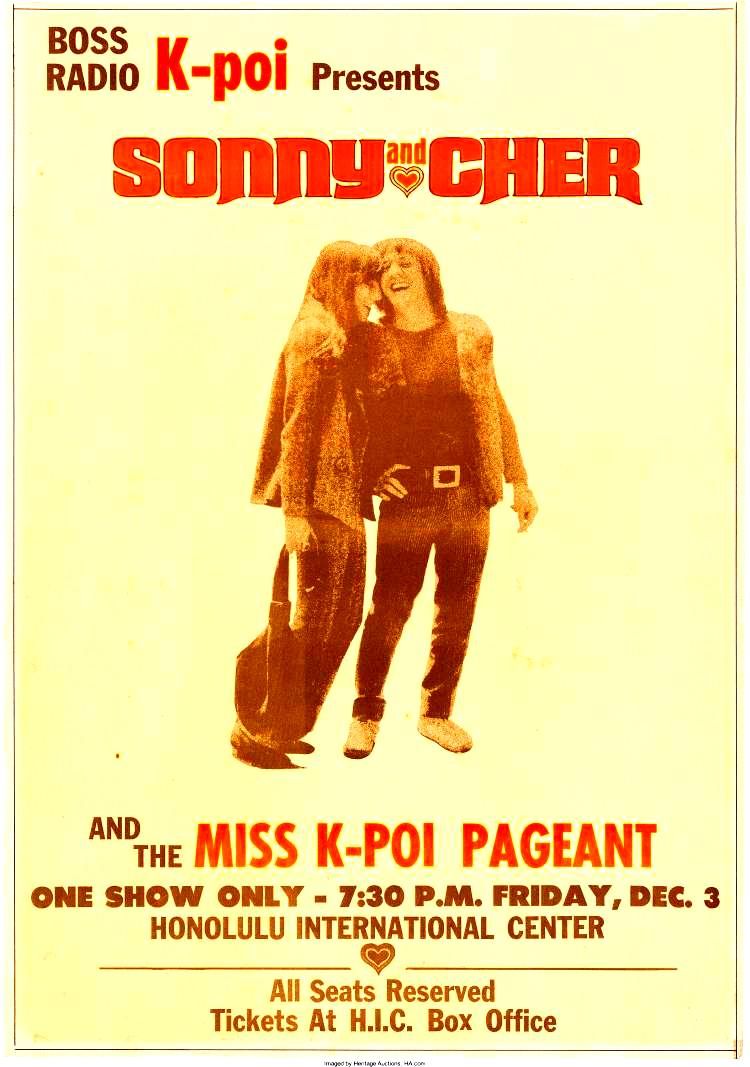 Sonny & Cher
Honolulu International Center
Honolulu, HI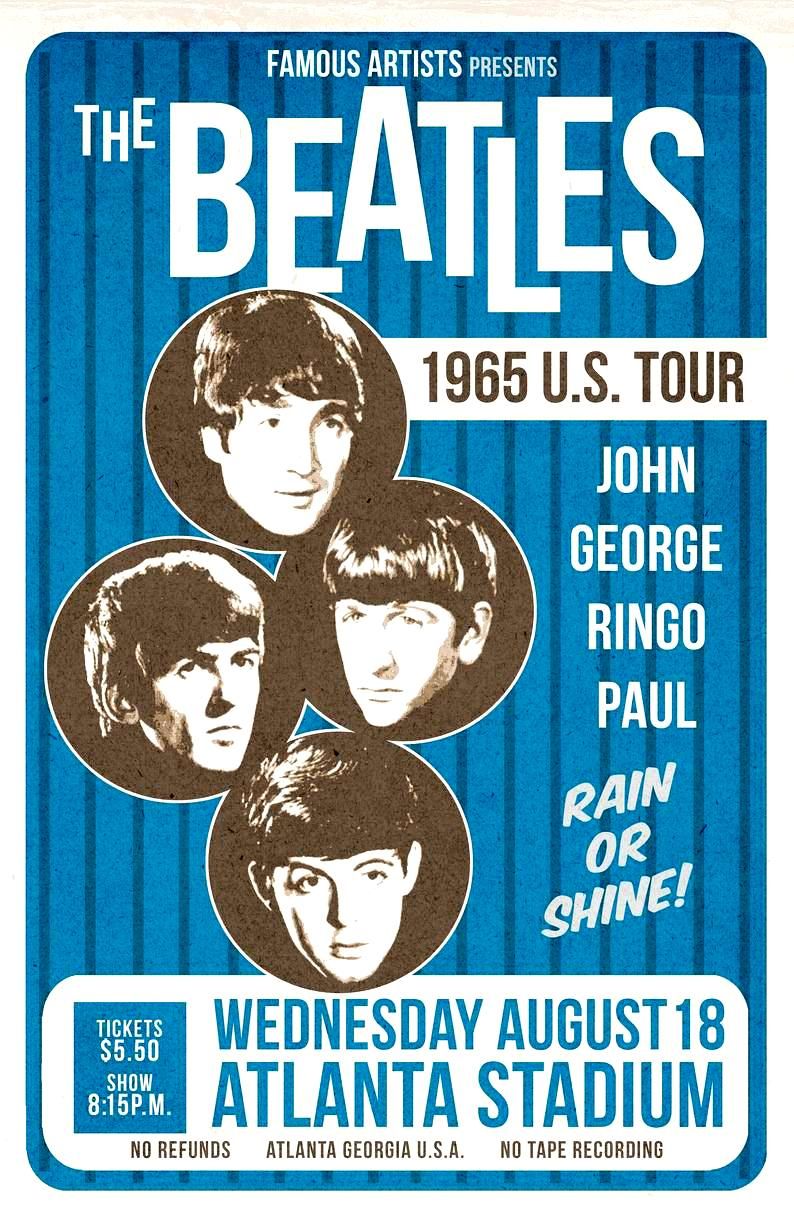 The Beatles
Atlanta Stadium
Atlanta, GA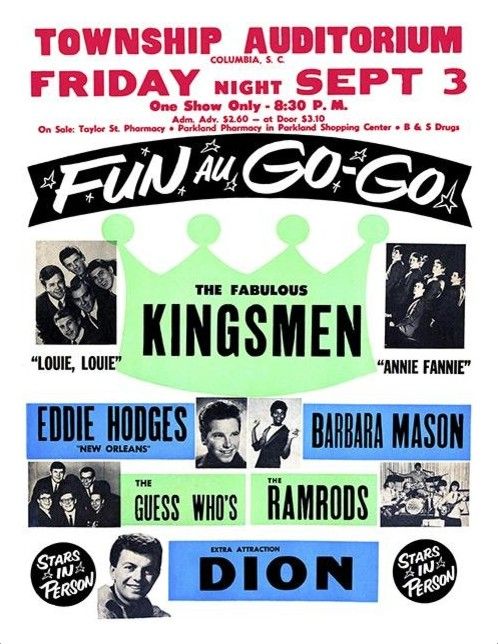 Fun Au Go-Go!
The Kingsmen
Eddie Hodges, Barbara Mason
The Guess Who, The Ramrods
Dion
Township Auditorium
Columbia, SC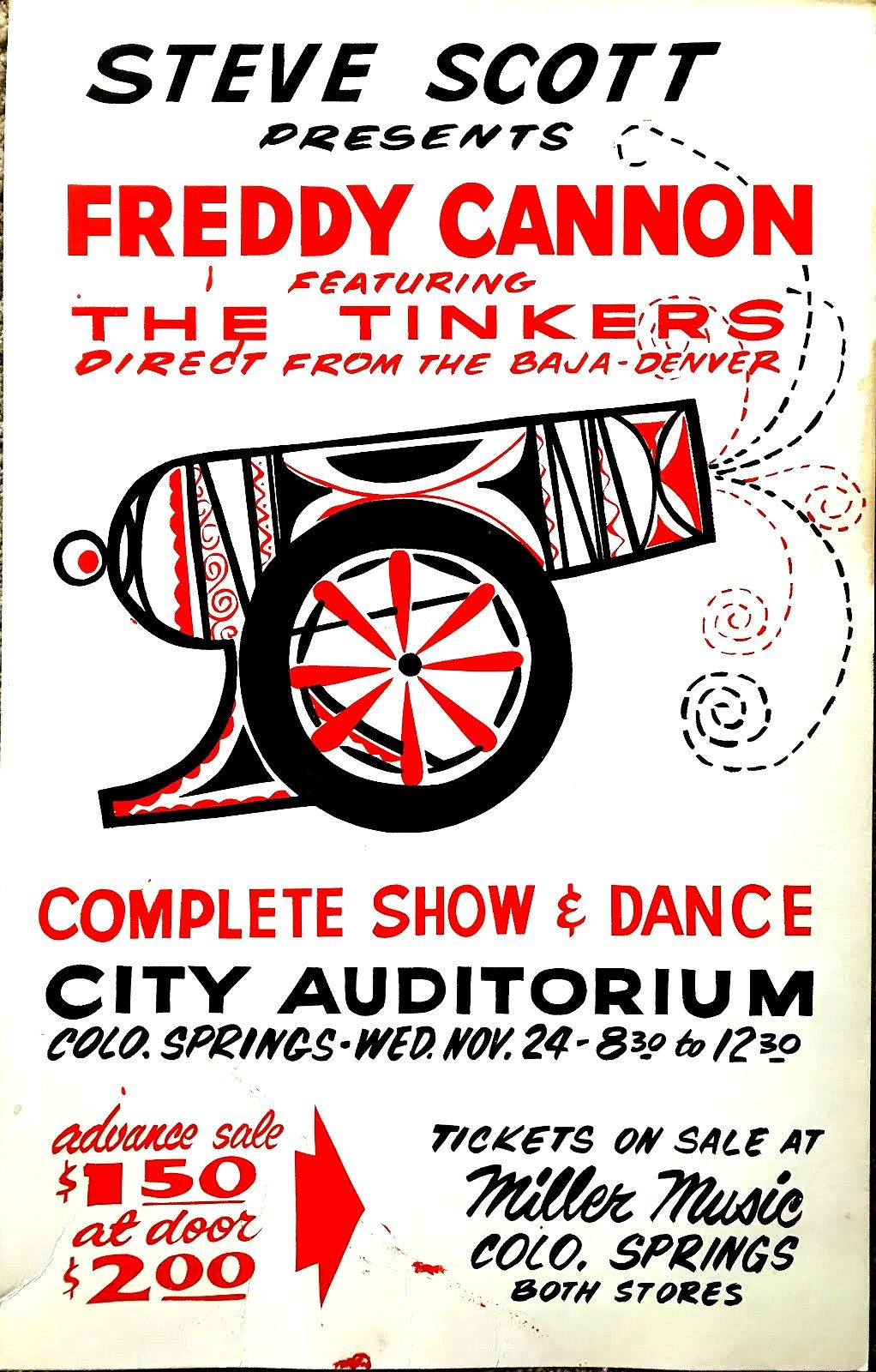 Freddy Cannon
The Tinkers
City Auditorium
Colorado Springs, CO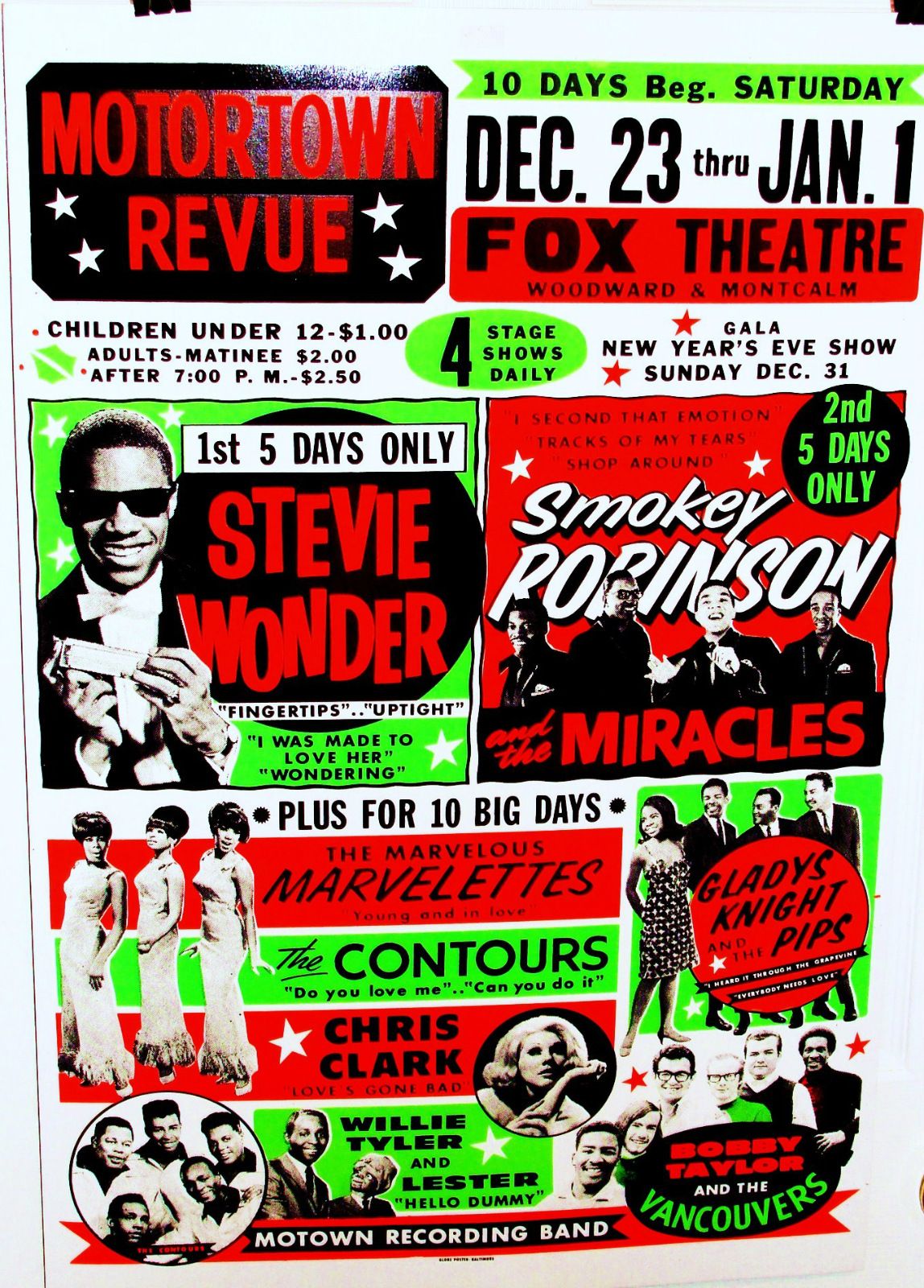 Motown Revue!
Stevie Wonder, Smokey Robinson & The Miracles
The Varvelettes, The Contours, 
Gladys Knight & The Pips, Chris Clark
Willie Tyler & Lester, Bobby Taylor & The Vancouvers
Fox Theater
Atlanta, GA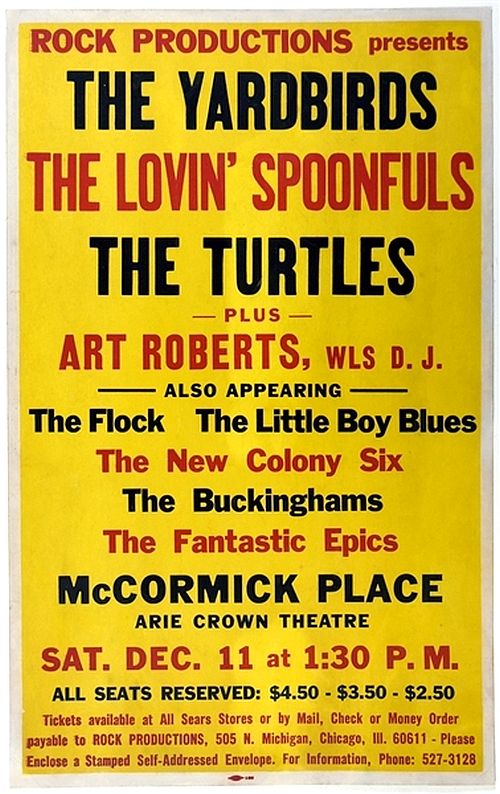 The Yardbirds
The Lovin Spoonful, The Turtles
New Colony Six, The FLock
The Little Boy Blues, The Buckinghams
The Fantastic Epics
Arie Crown Theatre
Chicago, IL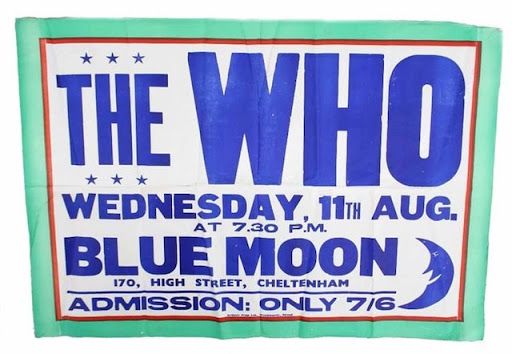 The Who
Blue Moon
Club Cheltenham, UK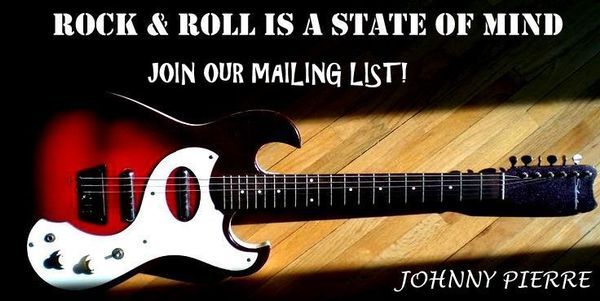 ---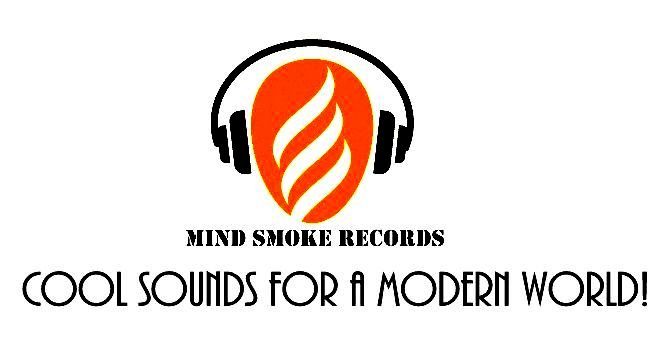 NEW JOHNNY PIERRE SINGLES OUT NOW!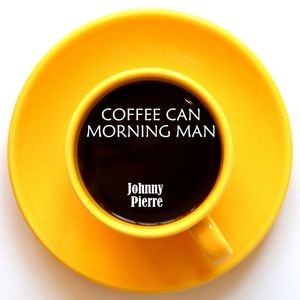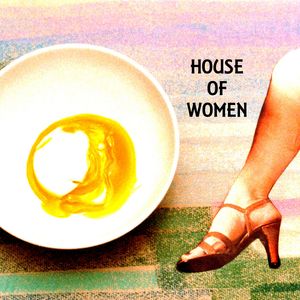 ---