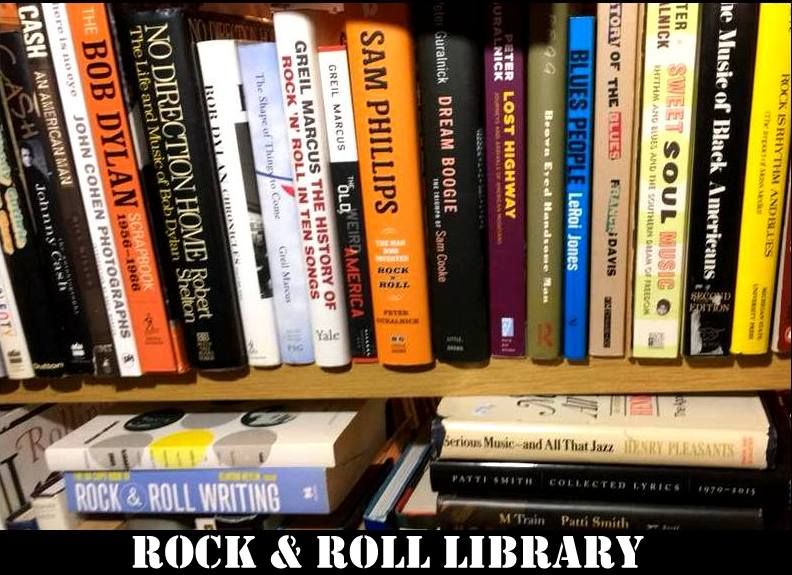 Throughout any given year, I always read an inordinate amount of rock & roll books.  It's a habit I fell into back in my high school days.  Whenever I hear about a new rock & roll book that is coming out, I make a note to check it out.  Here's a list of rock books that I read in 2018.

---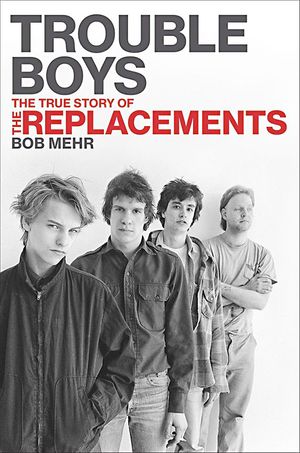 TROUBLE BOYS: The True Story Of The Replacements - Bob Mehr (Da Capo Press, 2016)
Over the course of 2018, this was one of my favorite books that I read.  Bob Mehr captures the essence of being in a rock & roll band in this book and does a great job in expressing exactly how finite a rock band is.  While The Replacements were often their own worst enemies when it came to achieving success, this book explores the layers of conviction and madness that is part and parcel of every great rock band.  
"Based on a decade of research and reporting--as well as access to the Replacements' key principals, Paul Westerberg and Tommy Stinson--author Bob Mehr has fashioned something far more compelling than a conventional band bio. Trouble Boys is a deeply intimate portrait, revealing the primal factors and forces that shaped one of the most brilliant and notoriously self-destructive rock 'n' roll bands of all time.  Beginning with riveting revelations about the Replacements' troubled early years, Trouble Boys follows the group as they rise within the early '80s American underground. It uncovers the darker truths behind the band's legendary drinking, showing how their addictions first came to define them, and then nearly destroyed them."  (Amazon.com)
---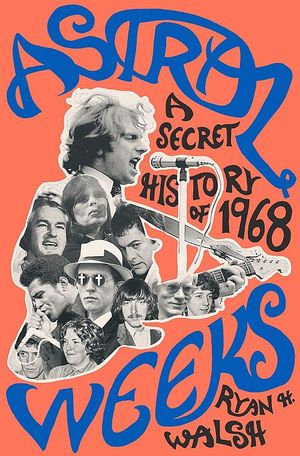 ASTRAL WEEKS: A Secret History Of 1968 - Ryan Walsh (Penguin Press, 2018)
Some time ago, I came across a 2015 magazine article by Ryan Walsh when I was working on a blog post about the Astral Weeks album and was delighted when Walsh wrote an entire book about Van Morrison's time in Boston prior to recording the Astral Weeks album.  Where the initial magazine article was completely focused on the subject of Morrison's creation of the Astral Weeks album, Ryan seems to have wandered off the path while writing this book when he decided to include a large swath of Boston's 1968 cultural history as well as a heavy amount of writing about a cult leader named Mel Lyman.  Kudos to Walsh for vividly describing Van Morrison's state of mind as he created his celebrated masterpiece but I felt the other material did nothing to enhance the story behind Astral Weeks.
"Walsh delivers plenty of information and offers some insightful stories about this time—particularly about the making of Morrison's masterpiece—and occasionally draws some interesting associations: the mystical influences, for example, that inspired the Velvet Underground, their acolyte Jonathan Richman, and Morrison himself. Unfortunately, the narrative parts fail to fully cohere. Unlike Will Hermes' Love Goes to Buildings on Fire (2011), which fully captured the changing cultural landscape of a thriving city (New York), no clear image ever quite emerges and nothing solid develops from all these coincidences.  A patchy work of pop history that tells more than it shows."  (Kirkus Reviews)
---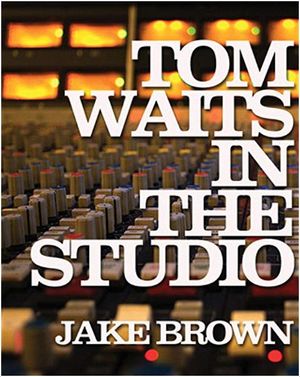 TOM WAITS IN THE STUDIO - Jake Brown (Cherry Red Books, 2011)
Several times a year, I do A Night of Tom Waits Music with my band, the Biscuit Kings.  In the course of preparing for those shows, I often dissect many Waits songs and try to learn as much about his songwriting process as possible.  This particular book was very helpful in that respect as it chronicles the creative process of Tom Waits from his Heart of Saturday Night to his multi-disc set, Orphans: Brawlers, Bawlers and Bastards.  Jake Brown conducted extensive interview with various studio engineers and producers as well as seeking out virtually every interview that Waits has ever done to arrive at this comprehensive study of exactly how Tom Waits records his music.  If you're a big Waits fan, I'm sure you'll find this book to be a revelation.
"It's often been said that the Tom Waits fan can be fairly obsessive, maybe not quite as obsessive as the dustbin trawling Bob Dylan fan but not too far off. Maybe this is down to the smokescreen put in place by Waits himself who gives away little in his interviews and songs and presents a barrage of weird stories and shaggy dog stories to separate him from the inquisitive. His music that has got stranger and clankier instead of smoother and more boring as he has advanced into middle age defies convention. Where most of his contemporaries have long since left the creative coal face Waits is still there covered in soot, his craggy features positively celebrating the weird and wonderful. Quite how he made these changes and what he was doing there in the studio is a source of fascination that this book picks up on." (Louder Than War book review)
---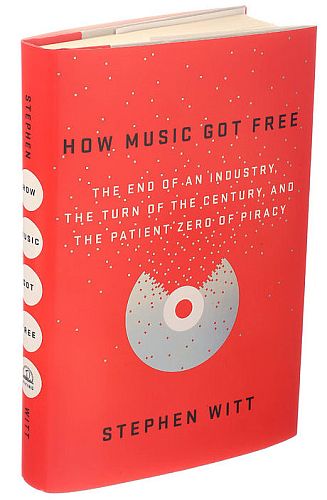 HOW MUSIC GOT FREE - Stephen Witt (Viking Press, 2015)
As a songwriter and a record label owner, I found this book a great read as it expertly chronicles the impact that the invention of the MP3 format had on the music business and it's vast change in how we listen to music all over the world.  Essentially, this was a Pandora's Box moment that dismantled the old music business model.  Today, every entity that's part of the music business is still trying to adapt to the vast changes that took place.  Who knows?  Cassette tapes may be making a comeback any day now!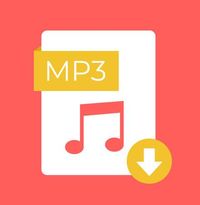 "The humble MP3 is one of the most momentous inventions of modern history. By shrinking musical data to a 12th of the size of an ordinary CD, it enabled songs and albums to be distributed over the limited bandwidth of internet connections in the 1990's and 2000's. It thus made possible the culture of downloading commercial music without paying that brought the global music industry to its knees."  (The Guardian)
---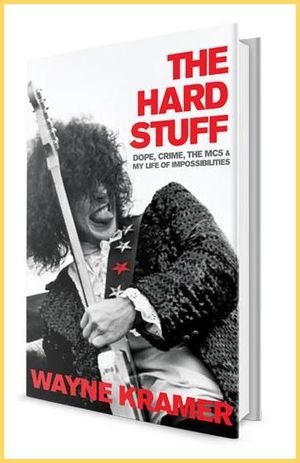 THE HARD STUFF - Wayne Kramer (Da Capo, 2018) 
The sub-title of this book -- Dope, Crime, the MC5 and My Life of Impossibilities --  gives the reader an accurate summation of what lies within the pages of this book.  Wayne Kramer (founding member of the MC5) has written a harrowing memoir that details his initial rise to fame and the struggles he deals with beyond those moments.  This is one great autobiography which (thankfully) lacks all of the fakery that usually accompanies a memoir such as this.  Kramer is frank and to the point and bares all in this excellent rock memoir.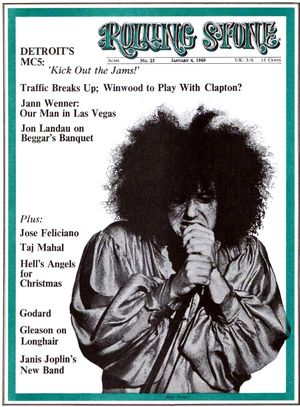 "In January 1969, before the world heard a note of their music, The MC5 was on the cover of Rolling Stone. The missing link between free jazz and punk rock, they were raw, primal, and, when things were clicking, absolutely unstoppable. Led by legendary guitarist Wayne Kramer, The MC5 was a reflection of the times: exciting, sexy, violent, chaotic, and out of control, all but assuring their time in the spotlight would be short-lived. They toured the country, played with music legends, and had a rabid following, their music acting as the soundtrack to the blue collar youth movement springing up across the nation. Kramer wanted to redefine what a rock 'n' roll group was capable of, and there was power in reaching for that, but it was also a recipe for disaster, both personally and professionally. The band recorded three major label albums but, by 1972, it was all over. Kramer's story is a revolutionary one, but it's also the deeply personal struggle of an addict and an artist, a rebel with a great tale to tell. The '60s were not all peace and love, but Kramer shows that peace and love can be born out of turbulence and unrest. From the glory days of Detroit to the junk-sick streets of the East Village, from Key West to Nashville and sunny L.A., in and out of prison and on and off of drugs, his is the classic journeyman narrative, but with a twist: he's here to remind us that revolution is always an option." (Amazon Review)
---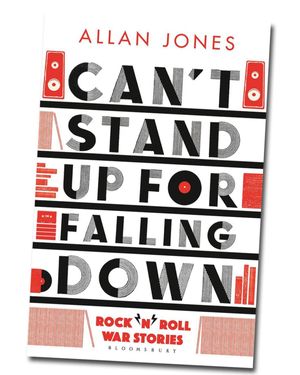 I Can't Stand Up For Falling Down - Allan Jones
(Bloomsbury Publishing, 2017)
File this one under Essential Reading:  Jones, who earned his bones as a staff writer for Melody Maker and later launched the rock mag Uncut, brings forth a wild collection of tales from his time in the rock & roll world.  Many of the stories in this book are derived from his long running column Stop Me If You've Heard This One Before which were based on his days as a music journalist.  I highly recommend this book.  It has wit, character and a raw energy.
"Many of these priceless reminiscences have appeared in print before but, newly fine-tuned and sometimes expanded, my God they stand retelling.  From its introduction onward it soon becomes clear that as rock history was being made, more often than not Allan Jones was either grinning manfully on the sidelines while in the grip of a fearful hangover, or at the very heart of the drunken action as a trusted confidant. As packed with hilarity as they are insight, Jones's moreish tales (of which there are over 70) can have a cumulative effect if read in rapid succession. On a recent train journey I had to briefly set the book aside for fear of treating my fellow passengers to the sight of me arfing like a performing seal at a particularly vivid recollection of John Martyn beating up Paul Kossoff. More fisticuffs ensue during what's widely regarded to be Jones's 'greatest hit': Lou Reed's public slapping of David Bowie in '79. Elsewhere, we've the Sex Pistols being stopped and searched on the Kings Road, Ozzy Osbourne pissing on The Alamo, Dr. Feelgood, Joe Strummer, Alex Harvey, Lemmy, Ray Davies and Jones advising Sting (just starting out in The Police) to abandon the folly of a musical career for which he clearly has no aptitude, and return to teaching. As rock memoirs go, this was only ever going to be an essential classic."  (Louder Sound 2017)
---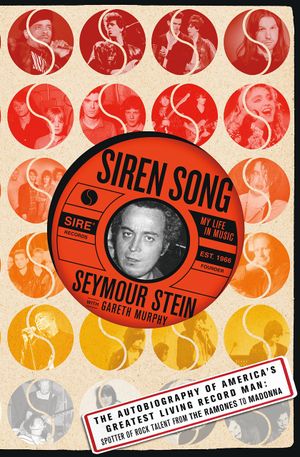 SIREN SONG -Seymour Stein (St. Martin's Press, 2018)
If you're not familiar with exactly who Seymour Stein is, this blurb by his his publisher will bring you up to speed: "Seymour Stein is America's greatest living record man. Not only has he signed and nurtured more important artists than anyone alive, now sixty years in the game, he's still the hippest label head, travelling the globe in search of the next big thing. Since the late fifties, he's been wherever it's happening: Billboard, Tin Pan Alley, The British Invasion, CBGB, Studio 54, Danceteria, the Rock n Roll Hall of Fame, the CD crash. Along that winding path, he discovered and broke out a skyline full of stars: Madonna, The Ramones, Talking Heads, Depeche Mode, Madonna, The Smiths, The Cure, Ice-T, Lou Reed, Seal, and many others."  (St. Martin's Press Promo site)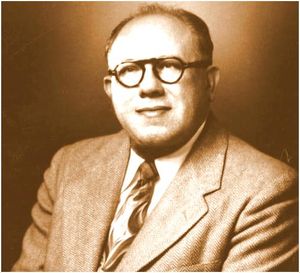 Syd Nathan (King Records)
Yes indeed, Stein is a music biz character who played a major part in the development of rock & roll music.  That being said, I found the first half of the book to be the most enjoyable; especially the chapters where Stein talks about his tour of duty with Syd Nathan (one of the early pioneer record label owners).  These chapters seem to come alive as Stein remembers the days when the music business was like a wild frontier.  The latter chapters seem to lack the energy of Stein's early years in the business as he writes about his days in the new corporate culture of the music business.
All in all, though, I think this book matters because of Stein's history as a genuine record man.  He's a direct link to some of the greatest sounds that have filled our ears for several decades.
---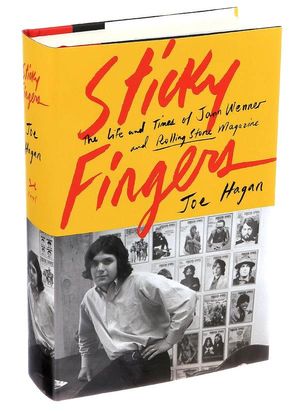 Sticky Fingers:
The Life & Times of Jann Wenner & Rolling Stone Magazine
(Joe Hagan, Knopf 2017)
This book was a curious read.  I have to admit at the outset that I've never really cared for Jann Wenner one bit.  For me, the most enjoyable element of this book was that, with each passing chapter, Wenner was revealed to be exactly what I've always thought he was; a shallow individual who believes he is a cultural avatar. 
"Joe Hagan's biography, Sticky Fingers: The Life & Times of Jann Wenner and Rolling Stone, paints a portrait of the man behind RS as obsessive, unscrupulous and unlikeable, a man forever on the make who for all his money and success seems strangely unfulfilled. …here, in a nutshell, is Wenner's greed an impetuosity perfectly summarised." (Chris Charlesworth, Just Backdated blog)
---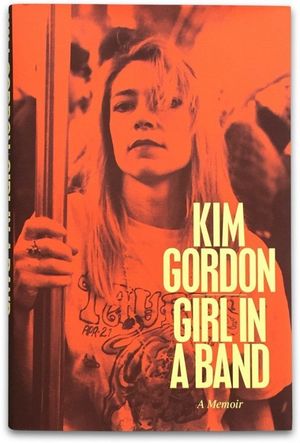 Girl In A Band - Kim Gordon (Harper Collins, 2015)
Girl In A Band, a memoir by the bassist-singer-songwriter of Sonic Youth, stands out as an exceptional example of the struggle women face when they choose to pursue their art within the male dominated rock culture and the modern music industry.    I liked the directness of Gordon's voice in this book.  To me, it seemed like a conversation.
"Sonic Youth has never had a reputation for shying away from unpleasantness in the search for truth and beauty, and the book does the same, opening with a scene in drizzly São Paulo, as the band played its last show together and Gordon and Moore's marriage finally fully unraveled. 'My about-to-be-ex husband and I faced that mass of bobbing wet ­Brazilians, our voices together spell-checking the old words, and for me it was a staccato soundtrack of surreal raw energy and anger and pain: Hit it. Hit it. Hit it,' Gordon writes. 'I don't think I had ever felt so alone in my whole life.' From here she takes the reader into her childhood. The organization of the book is as unconventional as you'd expect from an artist like Gordon (the first chapter is titled The End)...every subject is handled with careful introspection, detail and real feeling...the book doesn't have a big final scene, not after the angry and sad explanation of the breakup. It's about survival, both as a person and as an artist. Gordon starts a new band, Body/Head, with her longtime friend Bill Nace. The overall feeling is one of levelheadedness, a little resignation, lots of anger and a permanent love of the power of art. She stays cool because she is cool, even in those rare moments when she's not." (NY Times Review, 2015)
---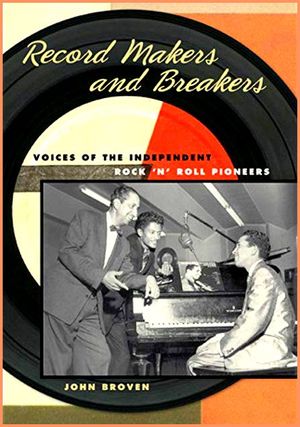 Record Makers and Breakers - John Broven
(University of Illinois Press, 2010)
John Broven's Record Makers and Breakers is an essential read if you're interested in learning about the earliest days of independent record labels and the musical  evolution of blues and rock & roll.  John Broven's Rhythm & Blues in New Orleans, an earlier book from 1978, has always been a favorite of mine.  Check that one out as well, eh?
"...rock didn't happen entirely in an artistic vacuum. Those now-canonical artists may have written and performed the music, but they weren't the ones who put it into the marketplace, or get it heard by a legion of music fans and consumers starved for hot new sounds.Those folks were the businessmen and entrepreneurs of post-World War II American pop music, and their contributions are largely absent from most retellings of rock's development.  Of all the first-gen rock label owners, only the handful who turned their dreams into icons (Sam Phillips and Sun Records, the Chess brothers, the Ertugen brothers and Atlantic, Berry Gordy and Motown) might be familiar to contemporary music lovers. Just beneath that upper tier of greats is another, broader level of important labels and owners that more studious fans might recognize. Beside those folks is yet another group of entrepreneurs who were the vessels for getting the music from the studio to the audience's ears. And beyond them are even more people who parlayed a dream and a lucky strike into a nice piece of change and lots of great stories to tell. Fifty years or more after the fact, all those names are hopelessly obscure to just about everyone except their families and the most obsessive music trivia collectors.  John Broven's massive labor of love gives many of these figures a few moments in the limelight. Over the decades, Broven conducted interviews with dozens of record label owners (or "record men", and just about all of them were male), distributors, disc jockeys, song publishers and trade journalists. Record Makers & Breakers gathers up their first-hand stories to create the most in-depth road map to date of how the infrastructure of the rock music industry took shape." (Pop Matters, 2009)
---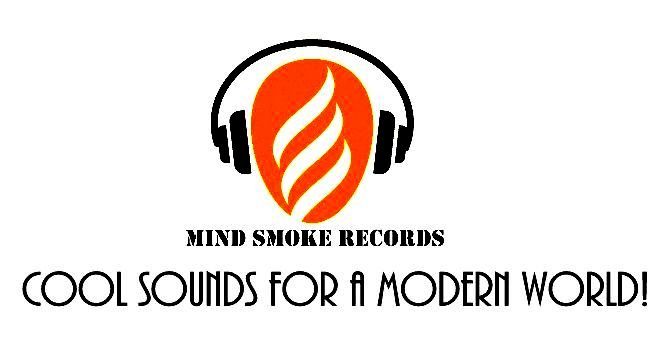 ---