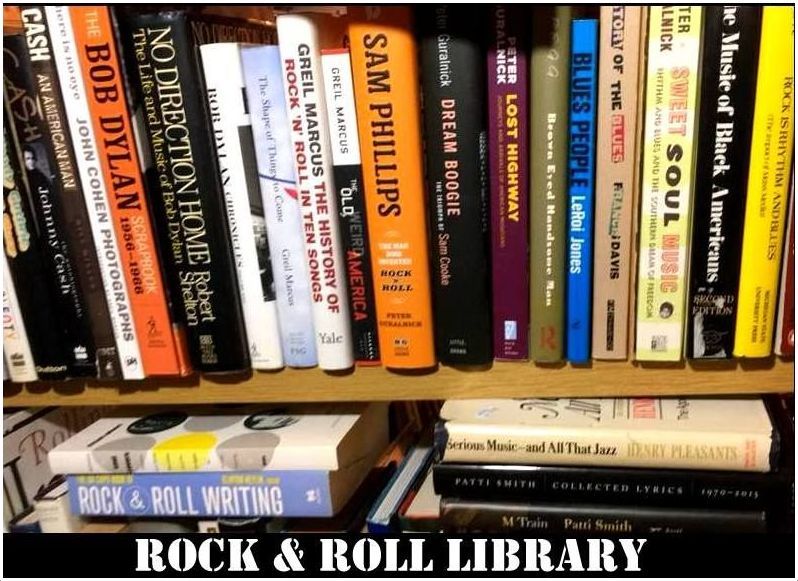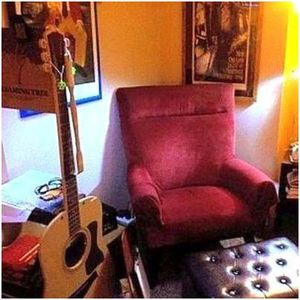 While my life suddenly got deconstructed during the ongoing pandemic, I tried to ignore the madness of the outside world by finally finding the time to read a stack of rock & roll books that I had on a table right next to my big red reading chair.  This got me to thinking about just how many truly great books there are about Rock & Roll.  It also occurred to me that perhaps there are some of you folks out there who might have missed out on reading of these epic prose works.
Hey, I can still hear my Mom's voice from years past calling out, "John, why don't you read a good book instead of listening to that crazy music all the time??"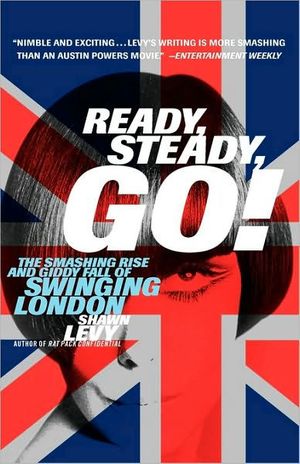 (Shawn Levy, Doubleday 2002)
Ready Steady Go is a wonderful book that transports the reader back to Swinging London in the 60's.  Levy does an excellent job of bringing this era of rock & roll to life.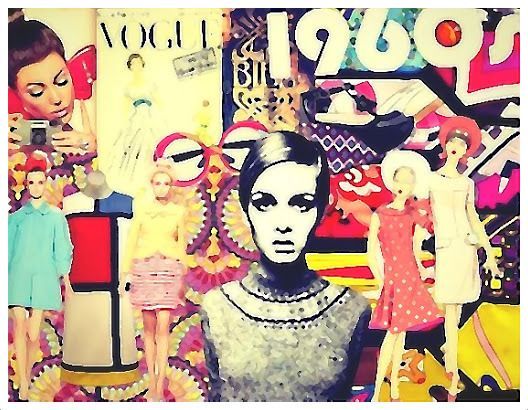 "In Ready, Steady, Go! Levy captures the spirit of the sixties in all its exuberance. A portrait of London from roughly 1961 to 1969, it chronicles the explosion of creativity–in art, music and fashion–and the revolutions–sexual, social and political–that reshaped the world. Levy deftly blends the enthusiasm of a fan, the discerning eye of a social critic and a historian's objectivity as he re-creates the hectic pace and daring experimentation of the times–from the utter transformation of rock 'n' roll by the Beatles and the Rolling Stones to the new aesthetics introduced by fashion designers like Mary Quant, haircutters like Vidal Sassoon, photographers like David Bailey, actors like Michael Caine and Terence Stamp and filmmakers like Richard Lester and Nicolas Roeg to the wild clothing shops and cutting-edge clubs that made Carnaby Street and King's Road the hippest thoroughfares in the world." (Good Reads)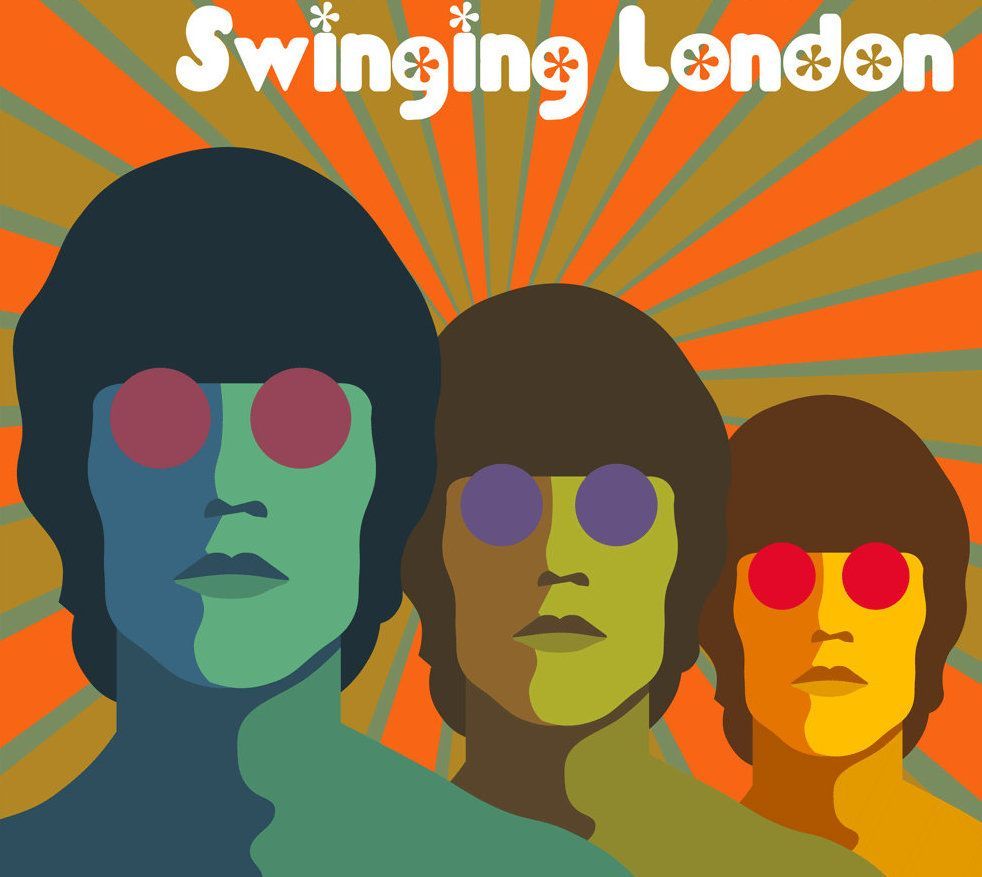 "The 1960s in Swinging London brought about a sudden a wave of bob cuts, mod struts, pink-shirted blokes and Scotch-and-cokes. Had it not happened, "nothing—nothing—of the modern world we share could have been the way it is," writes Levy (Rat Pack Confidential). Sure, the American journalist/film critic admits, there were youthquakes at other points and in other cities, but this was "a cultural paradigm" that erased the classes and embraced freedom of expression, exploration and entertainment. The book, which lifts its title from the era's what's-hot-now! TV hit, spotlights the places and the faces who made dowdy London fabulous: The Snapper, photographer David Bailey, credited as first on the scene; The Crimper, hair liberator Vidal Sassoon; The Draper, Mary Quant, a fearless clothes designer; The Loner, Brian Epstein, who found his calling and when he found the Beatles. "For a few years, the most amazing thing in the world was to be British, creative and young." In three main sections structured loosely around the decade's rise, saturation and dark demise, Levy deftly correlates its many moods with such markers as the latest Beatles album, nightclub or drug—first it was booze, then amphetamines, pot, LSD, heroin. An invigorating book, it's packed with can't-miss material on the skirt-chasing escapades of actor flatmates Terence Stamp and Michael Caine; the acid party that jailed two Stones and one famous art dealer; the reaction of London musicians to the coming of the "prophet of their downfall," Jimi Hendrix from the States. Levy has gleaned his insights from interviews and from books, but the book reads as if he'd lived the era himself." (Publisher's Weekly)
After reading this colorful book, I ended up writing a fun blog post about Swinging London... 1960's Swinging London: A Moment In Time
---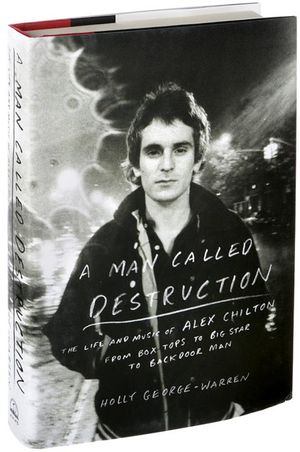 (Holly George-Warren, Penguin Publishing 2014)
This was one of my favorite reads this year.  Alex Chilton's early commercial success in the 1960s as a teen vocalist for the Box Tops was never repeated in later years with Big Star and in his subsequent indie music solo career on small labels, but he drew an eager following among alternative rockmusicians. He is frequently cited as a seminal influence by various rock artists and bands.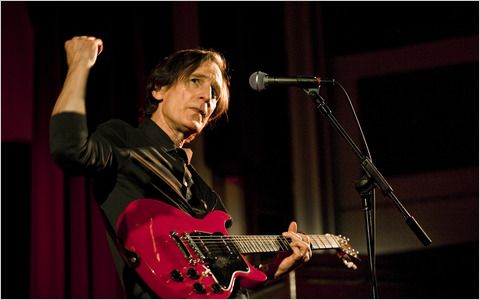 "In a business that reinvents itself at every turn, Alex Chilton thrived for four decades with a three-fold career -- his early recordings as a blue-eyed soul vocalist with the Box Tops, the idiosyncratic, British-influenced power pop albums he did with Big Star in the mid-'70s (and after the group re-formed with a new lineup in 1993), and the spate of cool but chaotic solo albums he recorded beginning in the late '70s, ranging from the deliberately damaged attack of 1979's Like Flies on Sherbert to the lean but soulful stylings of 1987's High Priest and 1995's A Man Called Destruction. To some, he was a classic hitmaker from the '60s. To others, he was a genius British-style pop musician and songwriter. To yet another audience, he was a doomed and despairing artist who spent several years battling the bottle and delivering anarchist records and performances while thumbing his nose at all pretenses of stardom, a quirky iconoclast whose influence spawned the likes of the Replacements and Teenage Fanclub."
---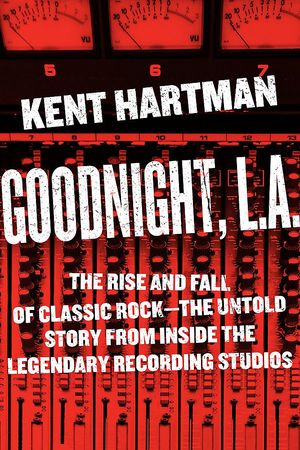 (Kent Hartman / Da Capo Press 2017)
Goodnight, L.A. covers the year when classic rock ruled supreme in Los Angeles.  Last year, I read author Kent Hartman's excellent book about the life and times of The Wrecking Crew but I was disappointed in this particular book.  It has a flaccid narrative that reflects the type of music being described within the pages of this book.
"Within the windowless walls of these well-hidden studios, legends-to-be such as Foreigner, Fleetwood Mac, Pat Benatar, Boston, the Eagles, the Grateful Dead, Chicago, Linda Ronstadt, Santana, Tom Petty and the Heartbreakers, Loggins and Messina, REO Speedwagon, and dozens more secretly created their album masterpieces: Double Vision. Rumours. Hotel California. Terrapin Station and Damn the Torpedoes. However, the truth of what went on during these recording sessions has always remained elusive. But not anymore. Longtime music-business insider Kent Hartman has filled Goodnight, L.A. with troves of never-before-told stories about the most prolific and important period and place in rock 'n' roll history. With music producer Keith Olsen and guitarist Waddy Wachtel as guides to the journey and informed by new, in-depth interviews with classic rock artists, famed record producers, and scores of others, Goodnight, L.A. reveals what went into the making of some of the best music of the past forty years. Readers will hear how some of their favorite albums and bands came to be, and ultimately how fame, fortune, excess, and a shift in listener demand brought it all tumbling down." (From the Rock Library website)
Review from Publisher's Weekly: "In this breezy look at the golden age of the L.A. studio scene, music writer Hartman (The Wrecking Crew) dishes on the boomer artists whose fortunes rose in the mid-1970s. Loosely structured around renowned producer Keith Olsen and guitarist extraordinaire Waddy Wachtel, the book opens with Charles Manson brandishing a .38 handgun in a Van Nuys recording studio and ends with Nirvana's release of Nevermind. Between those events, the Eagles, Chicago, Tom Petty, Fleetwood Mac, and plenty of others crafted songs that perpetual rotation branded onto the limbic system of the nation. While this is hardly uncharted territory, the focus on lesser-known figures provides fresh takes on musician lore that keep the pages turning (Kenny Loggins showed up at an audition for Jim Messina without a guitar or tapes, and still got the job). Hartman's gossip chasing, however, torpedoes narrative coherence and any slim chance of thematic unity: Wachtel and Olsen vanish for entire chapters, and Hartman makes too much of the fact that Boston, the Grateful Dead, REO Speedwagon, Rick Springfield, and other notable bands worked with the same circle of session players and producers. Given his evident familiarity with the social and technological shifts of the era, Hartman might have shaped a thought-provoking overview of the last musical mass culture; instead, readers get one-too-many anecdotes about Rod Stewart acting like a jerk. Hartman has written an entertaining look into the recording industry, however, he does little to support his claim that "the album-rock era... brought a previously unheard level of human emotion, storytelling, and expansive musicality to the masses."
---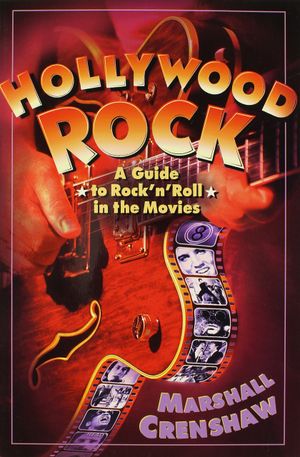 Hollywood Rock
A Guide To Rock 'n' Roll in the Movies
(Marshall Crenshaw, Plexus Publishing 2014)
Hollywood Rock by Marshall Crenshaw is the definitive guide to films that are associated with rock 'n' roll and I found it to be one of the most fun rock books I've ever come across.  Arranged alphabetically, the 300+ films each rate a write-up ranging in length from 1/3 to 1/2 page. Very brief cast listings are followed by a comprehensive summary with basic plot, characters, featured artists and songs. Each entry is also rated on 'Music,' 'Attitude' and 'Fun.' Despite its title, the book is international in scope, including English, Australian and German films among others. An appendix on 'More Rock Films' lists more titles that didn't get a full review for various reasons. If there are any music film buffs out there, be sure to check this one out!
"Sometime between the advent of rock 'n' roll and the birth of MTV, rock stars took to making feature-length films to showcase their talent, and in the process rock 'n' roll movies became a genre of their own. Recording artist and rock historian Marshall Crenshaw has compiled an appropriately irreverent guide to over 850 rock 'n' roll movies. Hollywood Rock presents the good, the bad, and the ugly of music and movies, every one viewed and described by a writer who has a particular interest in the genre. They provide plot summaries, casting information, and a rating system for well-known rock flicks such as A Hard Day's Night, Jailhouse Rock, Grease, The Girl Can't Help It, The Blues Brothers, and Saturday Night Fever, as well as specialist rockumentaries like Cocksucker Blues, The Last Waltz and D.A. Pennebaker's classic film about Bob Dylan, Don't Look Back. Hollywood Rock is a rock odyssey of films from around the world that not only have rock as a subject, but also films whose soundtracks and subject matter are part of rock culture. An invaluable reference source for the video age, the book is a treasure trove of trivia for rock and film fans alike." (Amazon Reviews)
---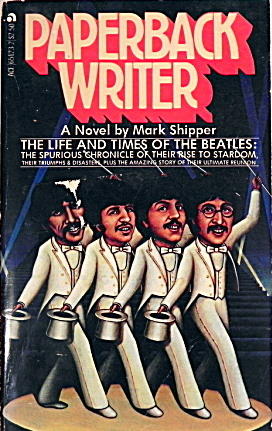 Paperback Writer: The Life and Times of the Beatles,
the Spurious Chronicle of Their Rise to Stardom, Their Triumphs and Disasters,
Plus the Amazing Story of Their Ultimate Reunion (Mark Shipper, 1978) 
I blogged about this book a couple of years ago and decided to read it again back in April of this year because it's one of the great lost rock & roll books of all time. Mark Shipper's Paperback Writer is an off-the-wall satire of the Beatles group history and their reunion (which sadly never happened).  Released just before Eric Idle's popular mockumentary, The Rutles, this book's biting satiric tone most probably made its publisher describe it as a novel in order to circumvent any legal action. 
Sadly, this book is currently out of print but used paperback copies can be found on various sites such as Amazon for a reasonable price.  When reading this cool book, keep in mind that Paperback Writer was written in 1978, well before the deaths of John Lennon and Linda McCartney (Shipper pokes fun at both of them). 
Here's a synopsis from the Abandoned and Heartbroke blog:  "Even before John Lennon's demise it seemed a new Beatles book was published about every two weeks, and Paperback Writer was in some ways a response to that glut.  It is a blissfully funny parody; a fictionalized madhouse version of the Beatles story (the premise being that author Shipper interviewed Ringo Star, lost his notes on the way home and decided to make the whole thing up), and it skewers not only the stifling worship fans have laid on the band but the Beatles themselves.  The last quarter of the novel has to do with a fictional Beatles reunion, and it's where Shipper's teeth start to sink in longer. Having failed on their own (especially John and Yoko's ill-fated team-up with Sonny and Cher, The Plastic Bono Band), the Fab Four reluctantly and under great pressure return to the recording studio to re-create their magic. Unfortunately, time has taken its toll, and the Beatles are reduced to a spate of uninspired and hilariously terrible songs, such as George's Disco Jesus and John's paen to Gilligan's Island: 'Bob Denver, Jim Backus, each day they attack us, with laughter, fun and mirth.' Their much-anticipated tour is a disaster, as their new material meets with stony silence and righteous anger. Frustrated, the Beatles end their ban on older material, and the moment they hit the first chord of one of their early hits, the crowd goes wild, and all is forgiven. Later, exhilarated but puzzled, the band struggles to understand why fans wanted a reunion, when all they really wanted was the Beatles of old, exactly as they were.  'I guess,' McCartney said as he took his wife's hand, 'it's because you can't live in someone's past and live in their future, too.'" 
Here's more info on the book from the rockcritics.com site:  "This 'spurious' re-telling of the Fab Four's story (it's in fact classified as a novel) is both factually absurd and emotionally honest. For as silly and as nasty and as far-fetched as Shipper's telling of the Beatles story gets, you never doubt for a second that he's writing it from the inside–that is, as a huge fan of the group, as someone whose life was transported by their music, as someone who completely gets it. He chops away at so many pretensions that are part of the Beatles mythology, but it's not a hatchet job–though it is vicious, in spots–and you feel throughout that he's poking as much fun at himself and at other critics and at the rest of the Beatles audience as he is at the four members of the group themselves. I love how he twists details from the actual Beatles story way out of proportion–like the way A Hard Day's Night is played as a Bergmanesque meditation with the lads spending the duration of the film in a library. Even with all of Shipper's ersatz albums and historical mangling, the book is a very accurate critique of the Beatles' real-life strengths and weaknesses, especially as the latter attribute manifested itself in much of their solo work. At the time I reviewed PW, John Lennon was of course still with us, which meant that a Beatles reunion was technically possible though highly unlikely. And I think some of us who wrote about music then really didn't want to see that reunion happen, both because the Beatles would be hard-pressed to recapture their '60s magic, and because the reunion would be taken as vindication by all the Classic-Rock businessmen, from RS's Jann Wenner to Cincinnati's WEBN-FM, which was playing tripe like the Eagles and Elton John and presenting them as the legit heirs of the Beatles. In 1978, I wanted the newer artists–the Ramones, Blondie, Elvis Costello et.al. –to take over the scene, and if that meant that the scattered Beatles should stay out of the way, so be it. I don't think Mark Shipper was as dialectical about the punk revolt as I was, and yet the conclusion of his Paperback Writer is a bittersweet prediction of the inevitable disappointments inherent in a Beatles reunion. Beneath the radar flashes of his jokes, Shipper was warning all of us not to pin too many hopes on such a tenuous prospect." 
Also, from the rockcritics site is this excerpt from an interview William Crain did with former Rolling Stone magazine journalist, John Morthland about Mark Shipper and Paperback Writer:  "This is one of the things I've been thinking about since we talked last time and you asked me about really good writers early on that no one's heard of now. The thing is there were some, many I still can't remember the names of now, but a lot of them went on to other stuff as a conscious decision. And he was one of them; I believe he (Shipper) works at an Ad Agency. At that time, he did a certain amount of writing for the rock press, mainly for the sort of off the wall press like Creem and a magazine at that time called Phonograph Record Magazine that was a lot more wide open than something like Rolling Stone. And he wrote at places like that for some time but I don't think he ever aspired to be a professional writer. I could be wrong.  When Paperback Writer came out there was absolutely nothing like it at the time, the idea that you could make up the whole history of a band was really great. I think it was eventually picked up by a publisher, but I know he published it himself first. And certainly, within the more rambunctious school of rock writers that book was really a legend, and really cool and just a great idea. And actually no one's really done it since, with another band. Lester Bangs started to do it with the Stones and he gave it up. I've read some of it and you know, it's hard once you've read Paperback Writer, it's hard to read anything else like that, he did it first and he did it as good as it can be done. It's a really amazing piece of work."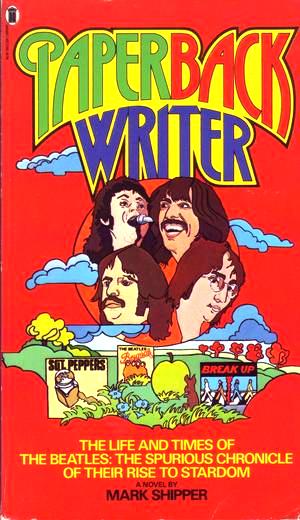 Final thoughts:  Mark Shipper's Paperback Writer is an essential rock & roll book because it's a madcap satire of Rock Mythology in so many ways.  I've always considered that one of rock & roll's most essential qualities is humor and this book proves that in a most brilliant way.
---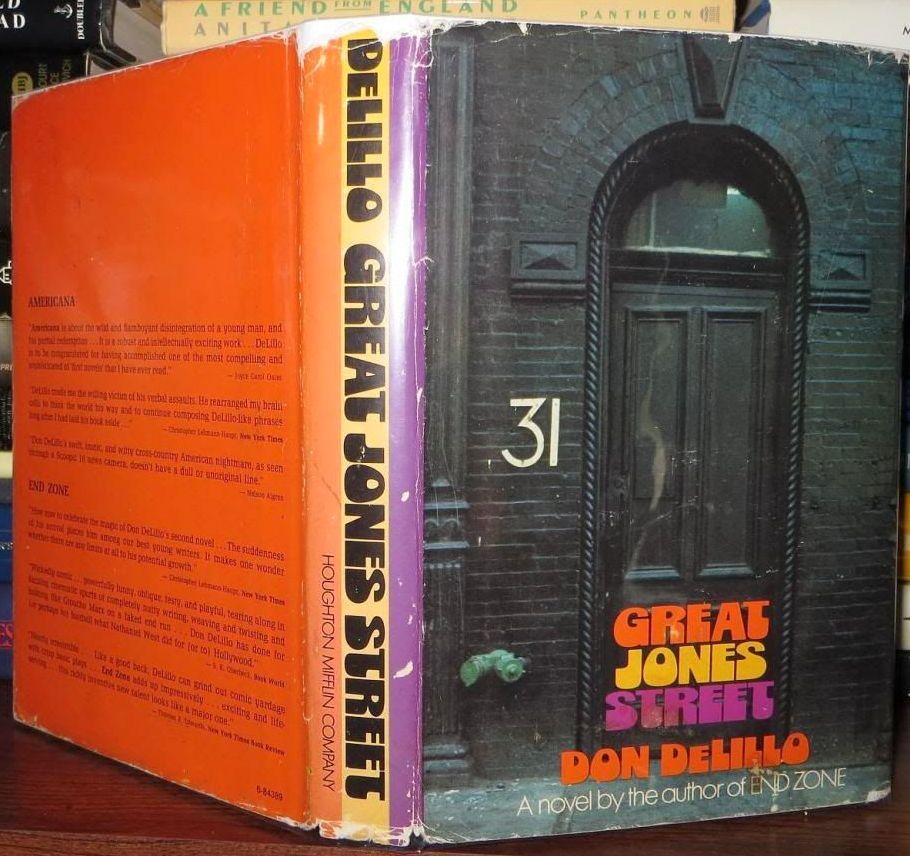 (Don DiLillo, Houghton Mifflin 1973)
Great Jones Street is an intriguing novel about myth, language & rock & roll.  DiLillo creates a master satire of Bob Dylan in the form of rock star Bucky Wunderlick who narrates the story here.  DiLillo is a great novelist; he constructs twists and turns that jump out at the reader at the most unexpected times.
From the Literary Fruit site: "DeLillo's concepts are pretty far out.  He's always 3 steps ahead, taking every idea to its logical conclusion and often beyond.  That makes the book – published in 1973 – less dated than you might expect.  It's interesting – and inevitable – to read it in the context of the author's subsequent career, which features great novels like White Noise and the towering Underworld.  Although there is a lack of set pieces (the tour de force passages you find in Mao II and Underworld, for example), you still get wordy speeches from the characters, and arresting descriptive passages.  You can kind of see where it fits into his progression as a writer; it's a slightly undeveloped grape with elements of the fine wine that is to follow...DeLillo's visions are uncompromising and occasionally brutal; by contrast his prose is often surprising and can take your breath away with its beauty.  The two have to come together well to form a satisfying work."
From Wikipedia: "Dissatisfied with the life that his fame, fortune, and revolutionary image has bought, Bucky Wunderlick retreats to an unfurnished apartment on Great Jones Street in Manhattan and tries to pare things down. His girlfriend arrives with a sample of a drug that wreaks havoc on the language centers of the brain. His possession of the drug, as well as his iconic status in the counterculture, attracts the attention of a domestic terrorist organization known as the Happy Valley Farm Commune. A skinhead-like offshoot known as the Dog Boys also rampages through Wunderlick's apartment building. Bob Dylan is reputed to be one of the models for the character of Bucky Wunderlick. A key subplot involves the theft of Bucky's unreleased Mountain Tapes. These are clearly inspired by Dylan's Basement Tapes, which would not be released until the summer of 1975 and were still shrouded in mystery. Ambitious but neurotic guitarist Azarian reflects less-than-complimentary stories about The Band's Robbie Robertson. Wunderlick's general sense of withdrawal and contrariness fit the public image of Dylan." 
---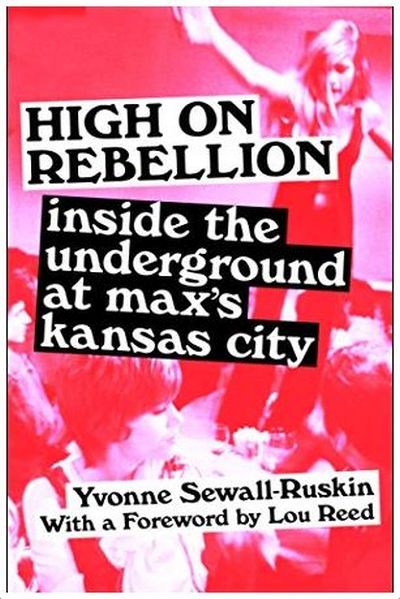 High on Rebellion: Inside the Underground at Max's Kansas City
(Yvonne Sewall Ruskin, Thunder Mouth's Press 1998)
High on Rebellion: Inside the Underground at Max's Kansas City is a heartfelt memoir about one of the all time great rock & roll clubs in New York city.  Written by Sewall-Ruskin, the wife of the late Mickey Ruskin (the original owner of Max's Kansas City), High On Rebellion brings to life the cultural changes taking place in NYC in the 60's and 70's.
From the Google Good Reads site: "Max's Kansas City, an all-in-one restaurant-bar-nightclub, opened its doors in December 1965 at 213 Park Avenue South, near Union Square, in Manhattan, just as American popular culture was poised on the brink of a seismic shift whose aftershocks continue to reverberate. Max's quickly became the place to be in the nexus of underground life where art, sex, drugs, rock and roll, and Superstars ignited a cultural conflagration that will never be extinguished. Everyone who was anyone was there (and many Anybodies were there before they became Somebodies): Mick Jagger, Faye Dunaway, Larry Rivers, Jim Morrison, Julie Christie, Richard Avedon, Patti Smith, Allen Ginsberg, Tennessee Williams, Robert Mapplethorpe, John Waters, Halston, Bianca Jagger, Philip Glass, Bob Dylan, Keith Richards, Fran Lebowitz, Jane Fonda, Warren Beatty, Tuesday Weld, Twiggy, Frank Zappa, Peter Max, Joan Baez, John Lennon, Yoko Ono, The Velvet Underground - and the list goes on and on. 
High on Rebellion celebrates Max's with over 200 never-before-published black-and-white photographs of face after famous face, you-could-have-been-there-profiles, memorabilia, and hundreds of personal reminiscences and testimonials: Together these make for a tribute to a place that was like no other, where the creative chemistry of thousands of artists, film-makers, musicians, writers, poets, photographers, models, movie stars, and socialites combusted into the longest-running party in history - and a crucible for the culture and history of an era."
From the evilcyclist.wordpress.com site: "High on Rebellion reads like an online memorial page — Remember that time… It is not set up in chapters and paragraphs as such, but rather groupings of comments from patrons and employees strung together to form a coherent story. Leee Black Childers also inserts short biographies throughout the text. The big names hung out at Max's and there is no shortage of name-dropping throughout the book. An employee tells how Mickey told Janis Joplin to leave because she looked dirty and unkempt. That was the same reason Patti Smith and Robert Mapplethorpe were not allowed in. Mickey allowed a lot of things but being physically dirty was not one on them. Lou Reed was even interviewed or contributed to the book; but unfortunately, many of the big names are no longer alive. Andy Warhol, Candy Darling, Jim Morrison and many others have not survived and live as memories in this book. 
There was also two personalities of Max's. In the daytime, it was a nice restaurant with monied clients. One story is about a lunch customer that happens to enter Max's at night. The next day she returns and asks Mickey if he had any idea what went on in this place at night. Night brought out the artists, poets, and musicians and with them came the drugs, drunken debauchery, and wild times. There were times of chaos. The reader will feel this chaos as the story moves from storyteller to storyteller. The reader will almost feel like he or she is in the backroom amongst the mayhem and celebrity. 
Artist's would trade their work for credit which kept many of them fed. Musicians got their first taste of New York there. Bruce Springsteen played there with Bob Marley opening. Aerosmith's first New York show was at Max's. Deborah Harry waitressed there. The Rolling Stones, David Bowie, and Led Zeppelin visited Max's. Iggy Pop and Lou Reed were regulars. Max's was the starting place for many and the hangout for the famous. Yvonne Sewall-Ruskin has put together a piece of music and art history in what feels like a living record. Rather than just documenting she allows the survivors to reenact the history in their own words with little narration. A great history told in a unique way."
---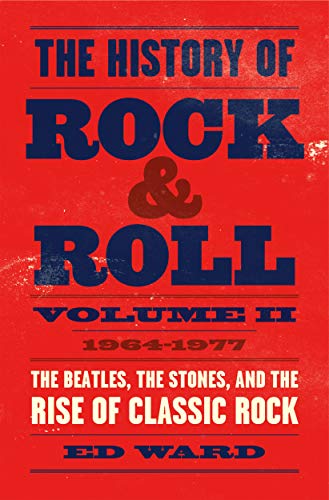 The History of Rock & Roll Volume 2
(Ed Ward, Flatiron Books 2019)
Last year, I read the first volume of Ed Ward's History of Rock & Roll series and I found Volume 2 to be just as good or perhaps even better.  
"If the challenge of Volume 1—covering the years 1920–63, from "Crazy Blues" up until just before the arrival of the Beatles in America—was tracing the origins of rock 'n' roll through decades of recordings that never went by that name, the trick in Volume 2, focused on 1964–77, is making the stories of the music's most obsessively documented era seem fresh. Ward and his fellow first-generation rock critics—Dave Marsh, Robert Christgau, Greil Marcus, and the late, lamented Lester Bangs and Paul Williams—would seem to have left few of that period's worthwhile stories untold...The History of Rock & Roll, Volume 2 delivers more than its share of amusing and revelatory anecdotal glories, while still adhering to its mission statement of identifying essential movements in the music and charting their rise and fall. Avoiding the de rigeuer rock genealogy approach that might start chronicling, say, the mid-'60s San Francisco rock scene with famous-band progenitors the Warlocks (the Grateful Dead), the Great Society (Jefferson Airplane), or the Golliwogs (Creedence Clearwater Revival), Ward begins (and periodically returns to) the seemingly out-of-the-way tale of three friends stoned and stranded in a cabin in Silver City, Nevada, in 1965, two of whom went on to open the Red Dog Saloon, which hosted a not-yet-musical house band that became a legendary but tragically under-recorded rock group called the Charlatans. The threads that connect that story to the dawn of the Grateful Dead, Ken Kesey's Merry Pranksters, Jefferson Airplane, Big Brother & the Holding Company (Janis Joplin's first band), and others are the essence of what makes Ward's History of Rock & Roll an often-delightful read."  (NY Journal of Books)
"Now, in his long-anticipated second volume, The History of Rock & Roll, Volume 2: 1964-1977: The Beatles, the Stones, and the Rise of Classic Rock, Ward picks up the story and traces the evolution of rock and roll through all its manifestations over the next 13 years. An enthusiastic storyteller, Ward stitches together detail after detail as he regales us with an almost moment-by-moment account of the ways that these years unfold. As in his first volume, each chapter is devoted to a single year, and each chapter is so packed with information, the book merits a slow and careful reading, maybe accompanied by the sounds of the artists and bands Ward discusses. Ward covers so much landscape that some readers might feel that he's not gone into enough detail about their favorite artist, or that he's perhaps left out too much. Yet, those will be quibbles, for, as he writes, this is an overview of the history of rock and roll in these years, and Ward provides plenty of guidance to lead readers to more resources for those looking for even more depth. The beauty of Ward's approach is that it captures the rapidly evolving character of the music itself as one style shades over into another and as various groups grow, thrive, and then pass off the scene, even as members of some bands join other bands that define these years in rock and roll." (The Reading Room, No Depression Magazine)
---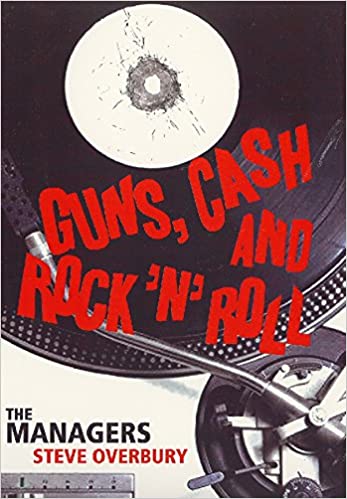 Guns, Cash and Rock 'n' Roll: The Managers
(Steve Overbury)
Ah yes...here's a juicy read that covers the side of the music business that one rarely gets to see; from thugs, to con men to businessmen this book reveals just about every inside story about rock & roll artists and their managers who have wild tales about their superstar clients.
"For decades, British bands like The Beatles, the Rolling Stones, The Who, Pink Floyd, Led Zeppelin, The Clash, Wham!, and even the Spice Girls have dominated the music industry and made countless millions for themselves, their record companies, and most importantly, their managers. And some of those very managers became almost as famous as the bands themselves, protecting, promoting, persuading, and occasionally punishing on their clients' behalf. Brian Epstein was a household name while Malcolm McLaren, Don Arden, and Peter Grant became infamous. Others like The Clash's Bernie Rhodes and Pink Floyd's Steve O'Rourke were happier out of the limelight, but they shared the same strange devotion to their upstart charges. This book celebrates this special breed—often flawed low achievers but true believers, hard-nosed wheeler-dealers, and schemers who were as at home talking to drug dealers and the Mafia as they were to corporate lawyers. Of the 12 managers featured, at least five of them were drug enthusiasts, while others liked having guns to hand. Four of them died young—one committed suicide, one may have been murdered. Two others escaped a premature death by the skin of their teeth. Although times have changed and Simon Fuller has given us a masterclass in 21st management, one thing remains the same: like the bands they ran, the managers were all world-class."
---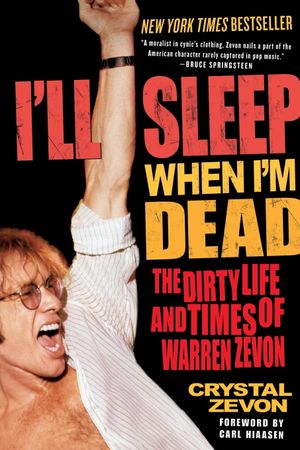 I'll Sleep When I'm Dead
The Dirty Life & Times of Warren Zevon
(Crystal Zevon, Harper Collins 2007)
I've always been a big fan of Warren Zevon's work so when I came across this biography of the late great songwriter, I ran out and picked up a copy.  The book is, as one review noted, "a veritable rock opera of drugs, women, celebrity, genius and epic bad behavior."
"For all its sordid details and bad behavior, sexual, chemical and otherwise, I'll Sleep When I'm Dead, Crystal Zevon's mammoth oral history of her ex-husband Warren, is an act of devotion as much as a work of pop-music anthropology. Pitched squarely to cultists and fanatics, the book offers a warts-and-all avalanche of journal entries, reminiscences, and testimonials delving deep into every facet of Zevon's career, from his early days on the fringes of the Southern California rock scene to his booze-fueled late-'70s heyday to his bottoming out in the '80s and late-period comeback." (AV Club website)
---
Remain In Love
Talking Heads, Tom Tom Club, Tina
(Chris Frantz, St. Martin's Press; Illustrated Edition 2020)
I found this book to be an excellent read.  Chris Frantz, the most level headed Talking Head, does a great job capturing The Talking Heads years of making music. 
"Frantz's book tells the story from his perspective: his upbringing, his art school days and meeting both Tina Weymouth and David Byrne, the three of them decamping to New York to a dingy loft a few blocks from the hallowed CBGB. Through Remain In Love, Frantz traces the earliest sparks of their music, to their downtown Manhattan origins, to their artistic and creative breakthroughs, to the eventual and somewhat abrupt collapse of the band and what came after. In the meantime, a whole host of iconic characters appear — there are lunches with Andy Warhol, there are run-ins with everyone from Patti Smith to Debbie Harry to a random drunk Mick Jagger. It's portrait of a legendary passage in rock and New York history, told by someone from one of the bands that made that era legendary to begin with. 
While Frantz doesn't necessarily veer into the goriest or most scandalous directions of other rock memoirs, there's a fair bit of brutal honesty along the way. A few very famous people show up, and not all of them are portrayed in the most flattering light. That's maybe truer for David Byrne than anyone. Throughout, Frantz paints a frustrated, confused image of the Talking Heads frontman, repeatedly describing instances of Byrne stealing other people's ideas, dismissing his collaborators, or generally being unable to be a decent friend. It can be a bit dispiriting to read, even if you might've had a sense of it all anyway thanks to the fact that Talking Heads are one of the only remaining great bands that have refused to reunite." (stereogum.com)
---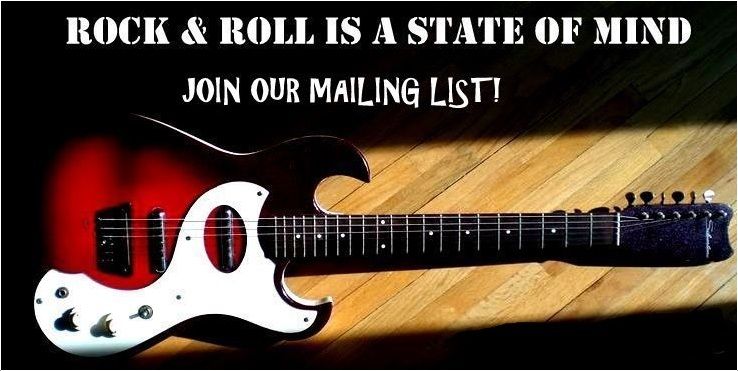 ---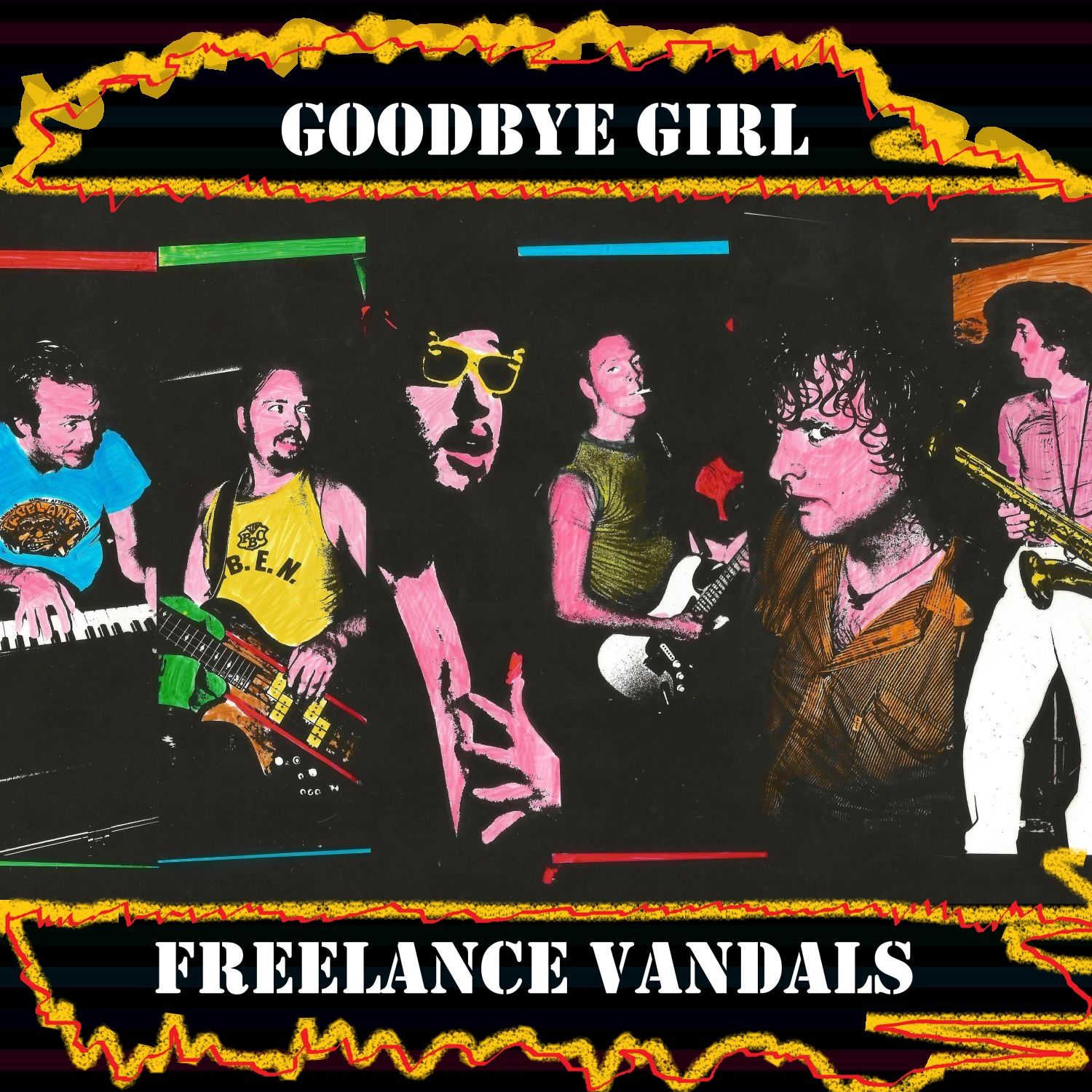 ---