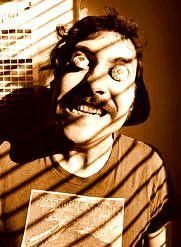 Lester Bangs
In a June 1975 article in Creem magazine, Lester Bangs, while writing about how the impact of the breakup of the Beatles, captured some of the angst that existed in rock & roll music: "Name me one Sixties superstar who hasn't become a zombie. Dylan doesn't count, because he's been revivified, at least in terms of being a hot contender, by Blood on the Tracks. And Lou Reed is a professional zombie who can cackle in the grooves instead of up his sleeve. But Mick Jagger, Joe Cocker, Steve Stills … they're all washed-up, moribund, self-pitying, self-parodying has-beens. And the more I thought about it, the more it seemed to me that the four splintered Beatles may well have weathered the pall and decay of the Seventies the worst. The death of the Beatles as a symbol or signification of anything can only be good, because like the New Frontier their LOVE nirvana was a stimulating but ridiculous, ephemeral and ultimately impracticable mass delusion in the first place. If the Beatles stood for anything besides the rock 'n' roll band as a communal unit suggesting the possibility of mass youth power, which proved to be a totally fatuous concept in short order, I'd like to know what I have missed by not missing the Beatles. They certainly didn't stand for peace or love or true liberation or the brotherhood of humankind, any more than John Denver stands for the preservation of our natural resources. On the other hand, like Davy Crockett hats, zoot suits, marathon dances, and bootleg alcohol, they may well have stood for an era, so well as to stand out from that era, totally exhumed from it in fact, floating, light as dandelions, to rest at last on the mantle where, neighboring your dead uncle's framed army picture, they can be dusted off at appropriate intervals, depending on the needs of Capitol's ledgers and our own inability to cope with the present."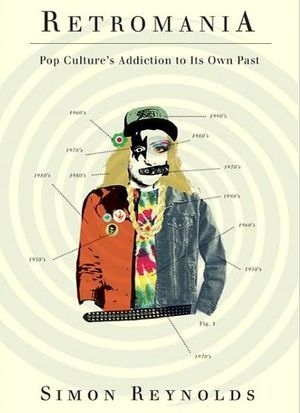 Besides the overt complacency within the world of rock & roll, there was also a prevalent rise in the presence of nostalgia.  From Retromania: Pop Culture's Addiction to Its Own Past (Simon Reynolds, Farrar, Straus and Giroux 2011): "In the second half of the twentieth century, nostalgia became steadily more and more bound up with popular culture. It expressed itself through pop culture (revivals, golden-oldie shows on the radio, reissues et al.), but it would also be triggered by the pop culture of one's youth: artifacts of mass entertainment such as bygone celebrities and vintage TV shows, quaint commercials and dance crazes, ancient hit songs and dated slang. As Fred Davis argued in his 1979 study Yearning for Yesterday: A Sociology of Nostalgia, bygone mass culture increasingly superseded political events like wars and elections as the warp-and-weft of generational memory. So, for those who grew up in the thirties, wistful memories are aroused by radio comedies and live musical broadcasts, whereas for those who grew up in the sixties and seventies, the markers are TV pop shows like American Bandstand and Soul Train, Ready Steady Go and Top of the Pops. And for a later generation still (many of them now making music and making waves) the nostalgia triggers are various aspects of the eighties' garish modernity: the gauche early stabs at video-as-art-form aired on MTV and the once-futuristic, now laughably primitive computer and arcade games of the day, along with the robotically jaunty melodies and Day-Glo synth tones of games music."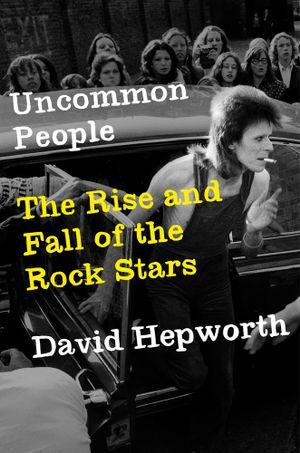 This portion of David Hepworth's book, Uncommon People: The Rise and Fall of The Rock Stars (David Hepworth, Henry Holt & Co 2017), also explains some of the major changes that were taking place in the rock & roll culture at this time: "The term rock star really came into widespread use in the 1970s and '80s when the music business was looking to sustain the careers of its biggest names. The business was no longer happy to hop from fad to fad. It was beginning to realize the value of brands. There was no better brand than a rock star. A rock star was supposed to be somebody you could rely on, somebody whose next record you had to have, often regardless of its merits. After that it was increasingly applied to everyone from Elvis Presley to David Bowie…"
I think all of the above excerpts certainly capture the visceral sense of change in the world of rock & roll as 1975 began.  By 1975, the music business experienced massive expansion as record labels flooded the youth culture market with product as they pursued a throw it against the wall and see if it sticks philosophy.  Many of the albums that were released by the conglomerate of record labels had taken on a generic quality that lacked the freshness of what had happened in the mid-sixties.  As reflected in the above excerpt from Simon Reynolds' Retromania book, much of this cultural change was created by incipient nostalgic craving for the 50's rock & roll and the 1960's phenomenon of the Beatles and the British Invasion.  
All of that seemed to set the table for yet another back-to-the-basics movement.  The biggest artist to emerge from all of this was....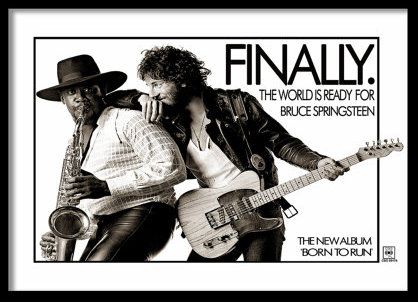 Springsteen's rise to rock stardom was precipitated by a review written by rock critic Jon Landau in the Boston alternative paper The Real Paper, in which Landau proclaimed, "I saw rock and roll's future and its name is Bruce Springsteen."  In this case, based on Springsteen's stylistic choices that evoked the heyday of sixties rock music, the future drew heavily on the past.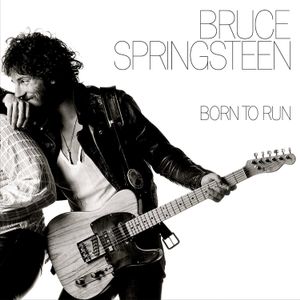 Along with Landau's quote, Springsteen's iconic album, Born To Run, reset a large part of the rock & roll culture to a stripped down setting that in the coming years would embrace such back-to-the-roots rockers as Bob Seger, Tom Petty and John Mellencamp.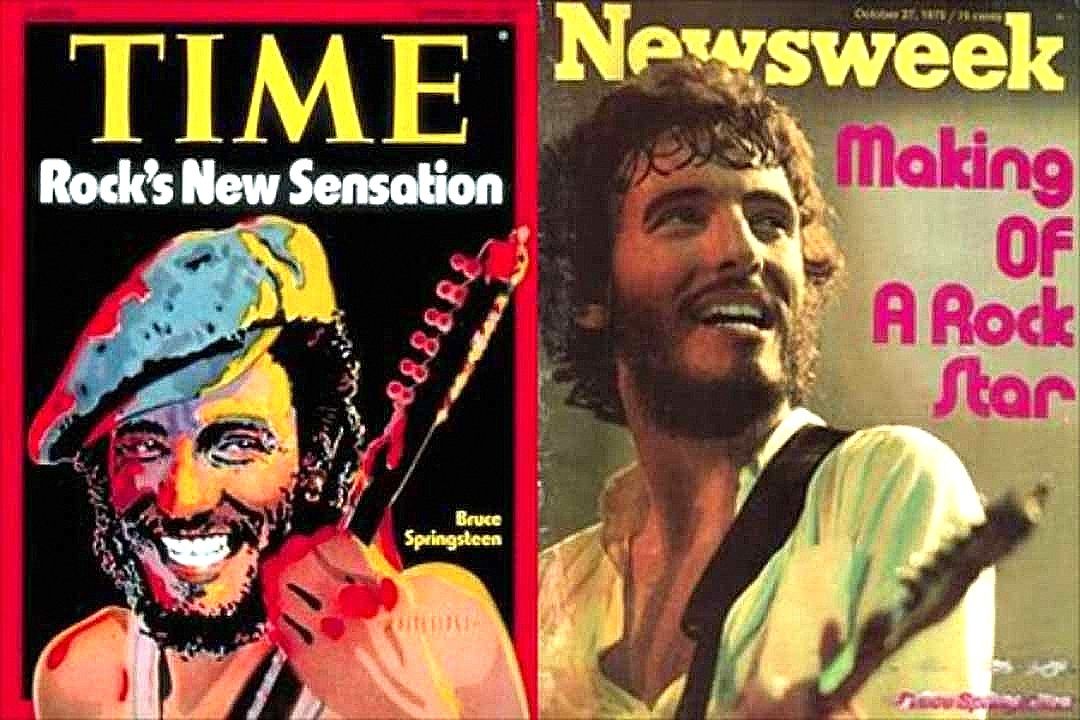 Springsteen's impact on the rock scene was so vast that his management somehow pulled off the hat trick of having him appear on both Time and Newsweek magazine at the same time.  It's interesting to note that the aforementioned Jon Landau became Springsteen's manager shortly after the release of the Born To Run album.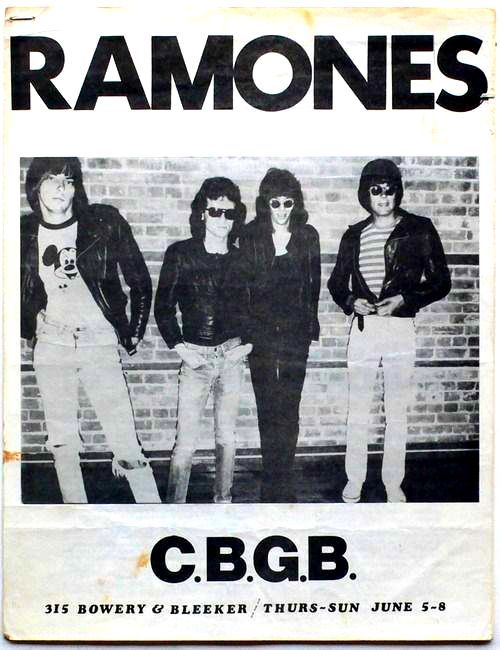 1975 also marked the first signs of the nascent punk rock movement as the Ramones played their first gig at CBGB's in NYC.   "The term punk rock was first used by certain American rock critics in the early 1970s to describe 1960s garage bands and subsequent acts then perceived as stylistic inheritors. Between 1974 and 1976 the movement now bearing the name punk rock emerged. It produced a new generation of bands such as Television and the Ramones in New York City, and the Sex Pistols, the Clash, and the Damned in London." (Wikipedia)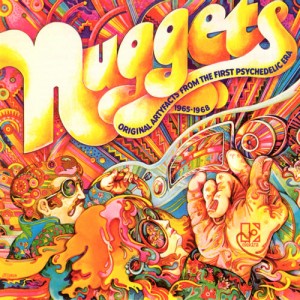 Another element of retromania that was at work during 1975 was the seminal 2-disc compilation album called Nuggets: Original Artyfacts from the First Psychedelic Era which was released by Elektra records in 1972. As it later became evident when many punk rock artists credited the Nuggets compilation, which featured such classic recordings as Pushin' Too Hard (The Seeds), Psychotic Reaction (Count Five), Open My Eyes (The Nazz) and Dirty Water (The Standells), as a major influence on their musical development, it became obvious that the Nuggets compilation had played a crucial role in the stripped down sound of punk rock.  "The term punk rock was first used by certain American rock critics in the early 1970s to describe 1960s garage bands and subsequent acts then perceived as stylistic inheritors. Between 1974 and 1976 the movement now bearing the name punk rock emerged. It produced a new generation of bands such as Television and the Ramones in New York City, and the Sex Pistols, the Clash, and the Damned in London." (Wikipedia)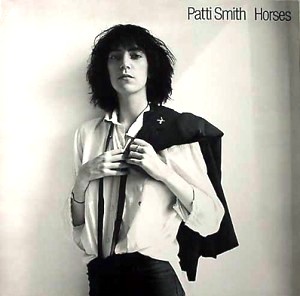 Another album that set the table for the punk rock revolution was Horses by Patti Smith.  It's interesting to note that Patti Smith's guitarist was none other than Lenny Kaye, a former rock journalist who conceived and compiled the above-mentioned Nuggets compilation.
"Poet, misfit and New York ligger, Patti channelled the spirits of Keith Richards, Bob Dylan and Rimbaud into female form, and onto an album whose febrile energy and Dionysian spirit helped light the touchpaper for New York punk. The Robert Mapplethorpe-shot cover, in which a hungry, mannish Patti stares down the viewer, defiantly broke with the music industry's treatment of women artists (sexy or girl-next-door) and still startles today." (The Guardian)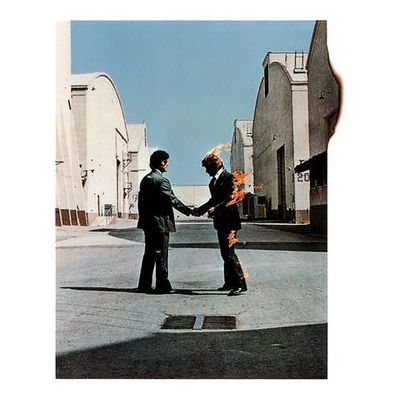 Pink Floyd released Wish You Were Here which featured such classics as Shine On You Crazy Diamond (a ditty about their former bandmate Syd Barrett) and Have A Cigar (perhaps the best song ever written about the music business).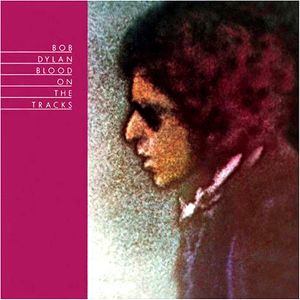 Bob Dylan's Blood on the Tracks was a return to form for this legendary songwriter as he chronicled the dissolution of his marriage.  One reviewer stated that the album was "the truest, most honest account of a love affair from tip to stern ever put down on magnetic tape".  Dylan's creative persona would be so invigorated by the whole Blood On The Tracks experience that he would return to touring with the Rolling Thunder Revue.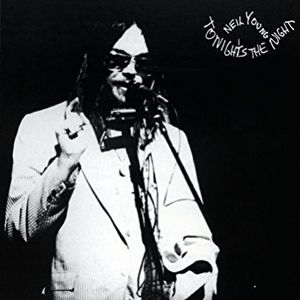 Neil Young's Tonight's The Night extended the darkness he espoused on his On The Beach album.  On this record, one finds a claustrophobic atmosphere of broken dreams and cocaine madness.  In a Rolling Stone review, Dave Marsh captured the overall mood of the record: "The music has a feeling of offhand, first-take crudity matched recently only by Blood on the Tracks, almost as though Young wanted us to miss its ultimate majesty in order to emphasize its ragged edge of desolation...More than any of Young's earlier songs and albums—even the despondent On the Beach and the mordant, rancorous Time Fades Away—Tonight's the Night is preoccupied with death and disaster."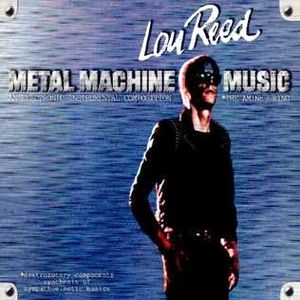 1975 also marked the year that Lou Reed released Metal Machine Music, an album of tape loops and white noise much to the chagrin of his loyal fans who had recently loved his Rock & Roll Animal live album.  I recently blogged about this album in a post titled The Most Bizarre Rock & Roll Albums That I Actually Purchased!  "Metal Machine Music subtitled The Amine β Ring ...was originally released as a double album by RCA Records in 1975. A departure from the rest of Reed's catalog, Metal Machine Music is variously considered to be a joke, a grudging fulfillment of a contractual obligation, or an early example of noise music. The album features no songs or even recognizably structured compositions, eschewing melody and rhythm for an hour of modulated feedback and guitar effects, mixed at varying speeds by Reed." (Wikipedia)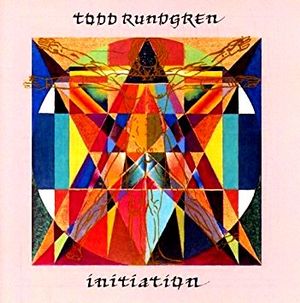 Todd Rundgren who had developed a sizable following based on a string of excellent singer-songwriter albums such as The Ballad of Todd Rungdren and the Something/Anything saw his winning streak grind to a halt as Rundgren released an album titled Initiation which, while featuring several of his pop styled compositions, contained a concept piece that took up the entire second side of the album.  The composition was titled A Treatise On Cosmic Fire and it emphasized themes of spirituality and Eastern religious philosophy.  Upon hearing Todd's cosmic "masterpiece", my first thought was, "Check please!"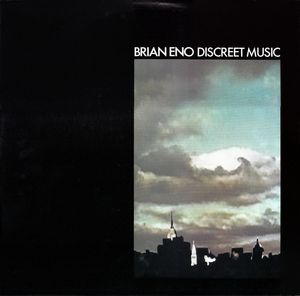 One album that caught my attention in 1975 was Brian Eno's Discreet Music. The album is one of the first examples of pop minimalism that I came in contact with and I still give this LP a spin every now and then.  It sparked my interest in ambient music; something which continues to this day.  This early work of Eno's minimalist approach would eventually translate into popular music as he went on to work with artists like Talking Heads and David Bowie in the future. 
"Brian Eno, it is said, invented ambient music when he was stuck in a hospital bed unable to reach a radio that was playing too quietly, giving him the eureka moment that set the course not only for his post-Roxy Music career as an 'atmosphere'-enhancing producer, but for the future of electronic music." (The Guardian)
1975 Music Technology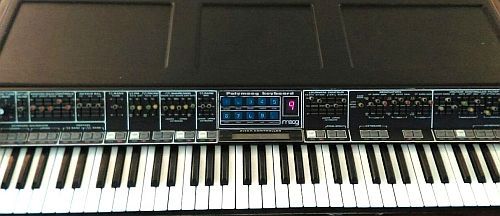 The biggest technology advance for musicians in 1975 was the Polymoog keyboard.  From the pitchfork.com site: "As synthesizers got more portable in the early '70s, they still generally couldn't play more than one or two notes at a time. But in 1975, Moog introduced the Polymoog, an early polyphonic synth with 71 keys that eventually earned its place in synth-pop history by featuring prominently on Gary Numan's 1979 hit "Cars." The Polymoog also appeared a year earlier in the string-like tones on Blondie's "Heart of Glass." Other polyphonic synths took over later in the decade, including the Yamaha CS-80 (1976), Oberheim's Polyphonic and OBX, Sequential Circuits' Prophet-5, and Roland's Jupiter 4." 
1975 CONCERTS AT SPORTS ARENAS & STADIUMS 
By 1975, many of the big rock acts had moved on from small theaters to perform in Sports Arenas and Stadiums.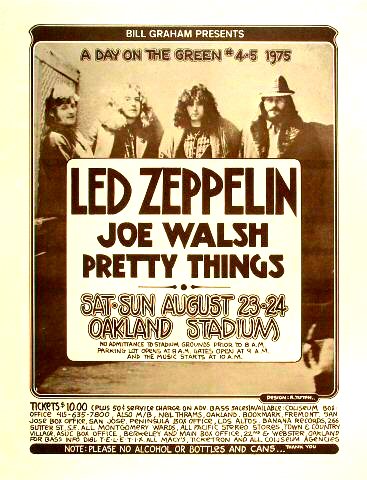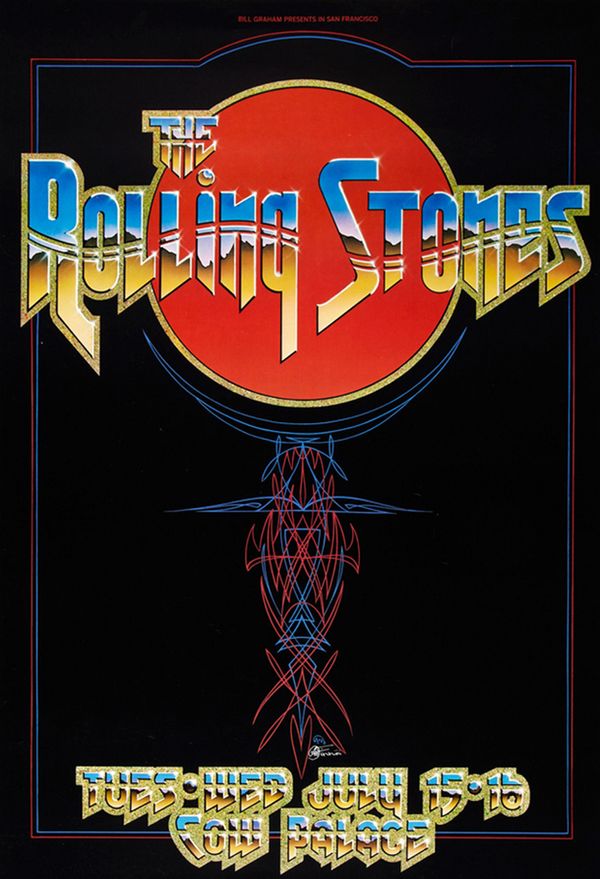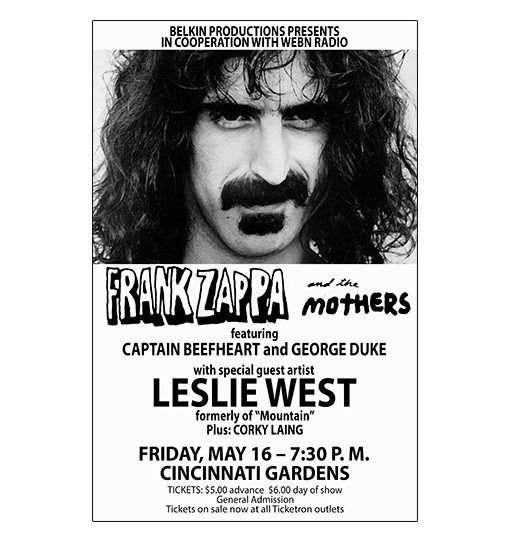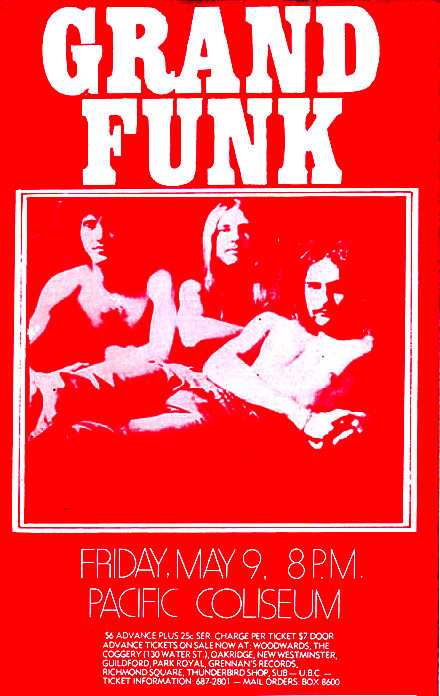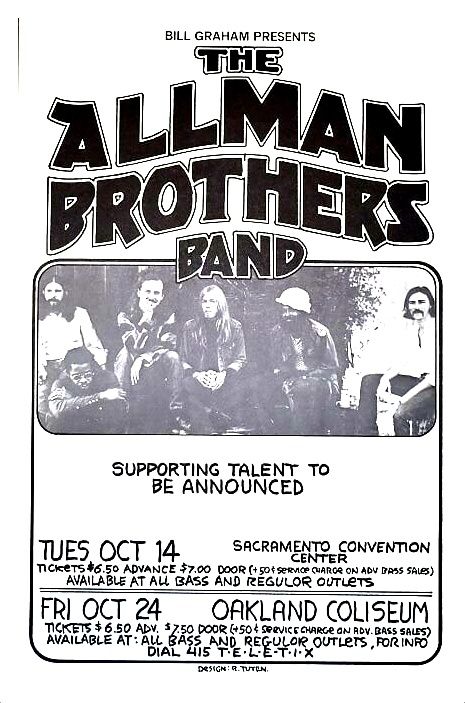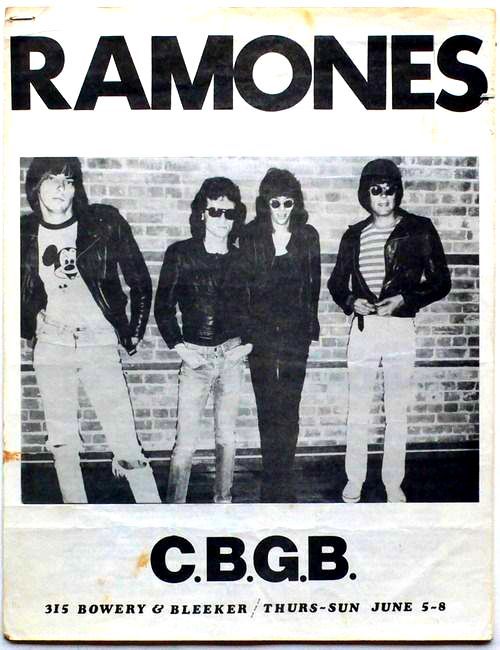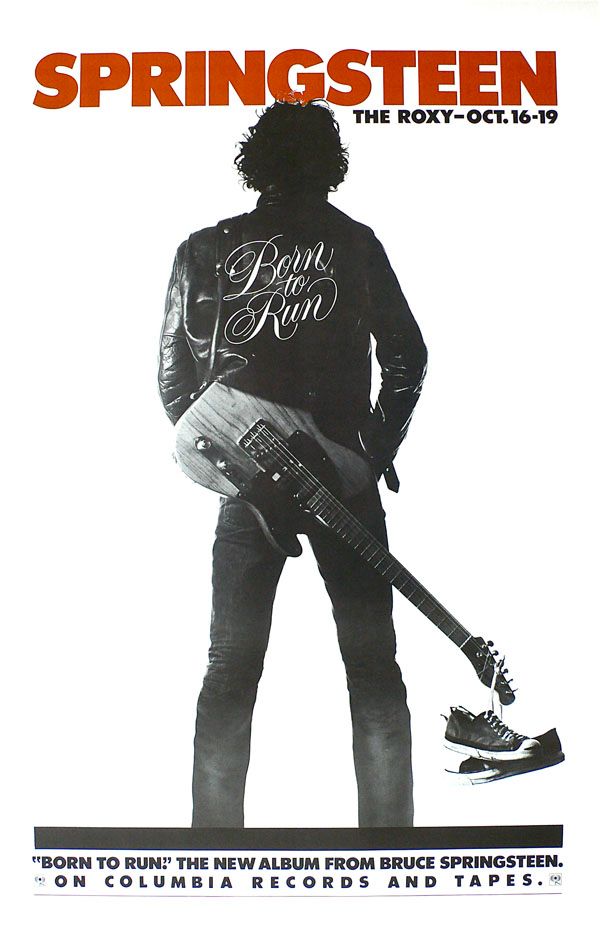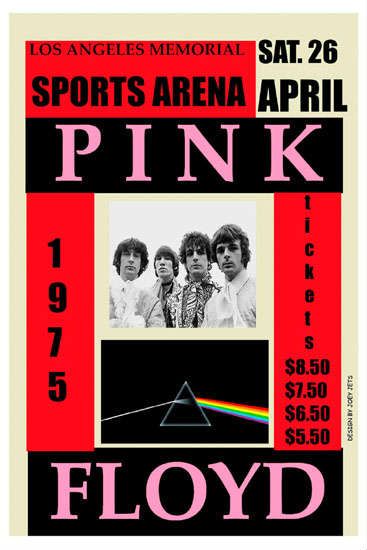 ROCK & ROLL RADIO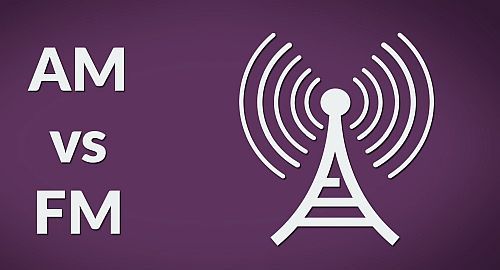 Another facet of musical change in 1975 was the fact that a distinct difference had developed between those who listened to the pop-oriented AM radio stations which featured Top 40 middle-of-the-road sounds and those who preferred the more experimental FM stations that played more cutting edge material.  This difference in radio tastes signaled the fragmentation of how rock & roll would eventually be perceived as a genre over the following decades. 
THE MUSIC BUSINESS ASSEMBLY LINE MIND-THINK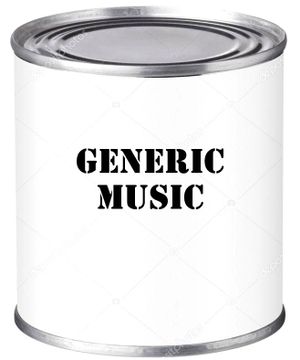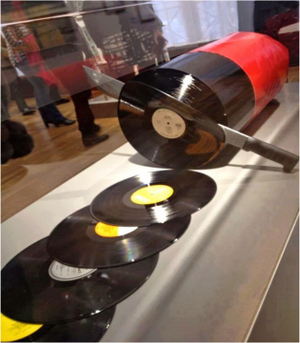 In 1975 many of the top acts continued to create albums that could only be perceived as "product" as record labels deluged the market with new album releases.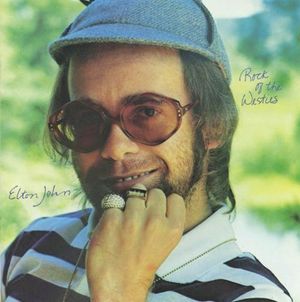 Elton John: Rock of the Westies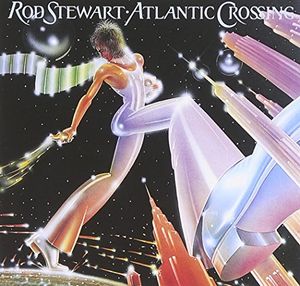 Rod Stewart: Atlantic Crossing 
I think it was around 1975 that middle of the road folk troubadour artists like Paul Simon and James Taylor began to be referred to as "rock artists" which would lead to a palatable watering down of the rock & roll genre.  This sort of tomfoolery would continue on into the present day with such "rock" artists as  Donna Summer and Abba being inducted into the "Rock" Hall of Fame (an organization whose sole mission seems to be to reinvigorate the back catalog of various record labels).  Yikes!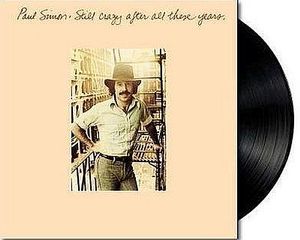 Paul Simon: Still Crazy After All These Years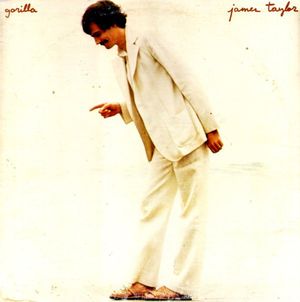 James Taylor: Gorilla 
In today's world, it's unfortunate that many folks feel that Albums are no longer worthy of their attention.  It's all about individual songs.  Of course, I disagree with that philosophy.  There was a time when an entire album was an enlightening experience, much like reading a good novel.  A good album had the ability take your imagination to many places.  The modern world we live in is enraptured with the brevity of data and obsessed with time; those are two elements that prevent a person from having a unique musical moment when listening to a great album.  Whenever you're in the mood, pick out one of your favorite albums and listen to it start to finish.  You might remember how important that experience can be. 
---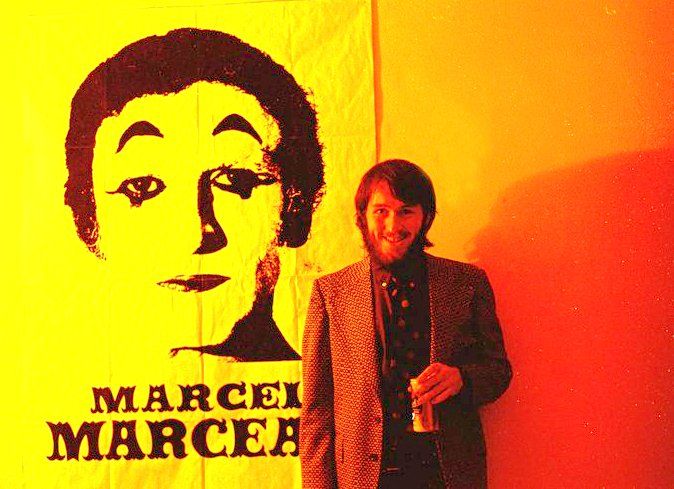 Despite the singular nature of the record industry's addiction to cranking out product with no regard to the artistic side of things, I always managed to find what I considered to be some great music at my local record store back in 1975.  Here's a random sampling of some of the albums that I was listening to back in 1975: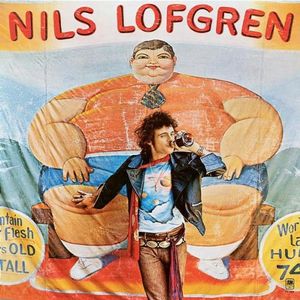 While I had always enjoyed Nils Lofgren's work with his former band, Grin, Lofgren's self-titled first solo album was a great listen back in 1975.  Over the years, I've found myself coming back to such tracks as The Sun Hasn't Set On This Boy Yet.  At that time in my life, I was at a crossroads as to whether or not I would continue to try and find a career as a musician.  This song gave me the strength to do just that. 
"When Nils Lofgren released his first solo album in 1975, most fans were expecting a set confirming his guitar hero status, and more than a few listeners were vocally disappointed with the more laid-back and song-oriented disc Lofgren delivered. However, with the passage of time Nils Lofgren has come to be regarded as an overlooked classic, and with good reason -- Lofgren has rarely been in better form on record as a songwriter, vocalist, musician, and bandleader. While Lofgren doesn't lay down a firestorm of guitar on each selection (with his piano unexpectedly high in the mix), when he does solo he makes it count, and the rough but tasty chordings and bluesy accents that fill out the frameworks of the songs give the performances plenty of sinew. Just as importantly, this is as good a set of songs as Lofgren has assembled on one disc, consistently passionate and forceful, from the cocky "If I Say It, It's So" and "The Sun Hasn't Set on This Boy Yet" to the lovelorn "I Don't Want to Know" and "Back It Up," while "Keith Don't Go (Ode to the Glimmer Twins)" comes from the heart of a true fan and "Rock and Roll Crook" suggests Lofgren had already learned plenty about the music business by this time. The production on Nils Lofgren is simple but simpatico, giving all the players plenty of room to shine, and Lofgren's rhythm section (Wornell Jones on bass and Aynsley Dunbar on drums) fits the album's funky but heartfelt vibe perfectly. Lofgren has made harder rocking and flashier albums since his debut, but he rarely hit the pocket with the same élan as he did on Nils Lofgren, and it remains the most satisfying studio album of his career." (All Music)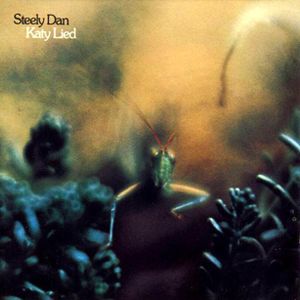 One of the highlights of 1975 was Steely Dan's Katy Lied album.  I'd been a fan of this band's music ever since their 1972 effort, Can't Buy A Thrill.  Katy Lied was their fourth album and, to me, there was something a little different about.  The music had a bit more of a jazz swing type of influence and in retrospect, I think it was the very beginning of the Steely Dan sound that Donald Fagen and Walter Becker remained true to over the remaining years of the band's existence.  The track that really knocked me out the most was Chain Lightning.  I thought the lyrics were very mysterious and sometime later I remember reading that the song was supposedly about a Nuremburg nazi rally which were filmed by Lezi Riefenstal back in the day. 
"Building from the jazz fusion foundation of Pretzel Logic, Steely Dan created an alluringly sophisticated album of jazzy pop with Katy Lied. With this record, Walter Becker and Donald Fagen began relying solely on studio musicians, which is evident from the immaculate sound of the album. Usually, such a studied recording method would drain the life out of each song, but that's not the case with Katy Lied, which actually benefits from the duo's perfectionist tendencies. Each song is given a glossy sheen, one that accentuates not only the stronger pop hooks, but also the precise technical skill of the professional musicians drafted to play the solos. Essentially, Katy Lied is a smoother version of Pretzel Logic, featuring the same cross-section of jazz-pop and blues-rock. The lack of innovations doesn't hurt the record, since the songs are uniformly brilliant. Less overtly cynical than previous Dan albums, the album still has its share of lyrical stingers, but what's really notable are the melodies, from the seductive jazzy soul of "Doctor Wu" and the lazy blues of "Chain Lightning" to the terse "Black Friday" and mock calypso of "Everyone's Gone to the Movies." It's another excellent record in one of the most distinguished rock & roll catalogs of the '70s." (All Music)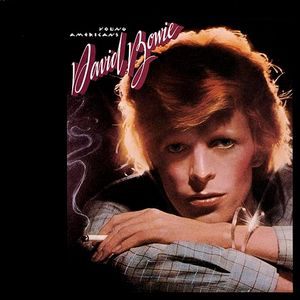 Another artist who was inciting change was David Bowie who, in his 1975 incarnation as a cool blue-eyed soul singer, released his album Young Americans which incorporated the R&B sound of Philly soul and disco music.  I think the track, Fame, anticipated the slavish celebrity culture that would rear its ugly head in the 80's.  Also, it was cool to hear Beatle John Lennon joining Bowie for a workout on this track. The album's title song included these iconic lyrics that reflected the restlessness of the Watergate political scandal at the time: "Do you remember, your President Nixon?  Do you remember, the bills you have to pay?" 
"David Bowie had dropped hints during the Diamond Dogs tour that he was moving toward R&B, but the full-blown blue-eyed soul of Young Americans came as a shock. Surrounding himself with first-rate sessionmen, Bowie comes up with a set of songs that approximate the sound of Philly soul and disco, yet remain detached from their inspirations; even at his most passionate, Bowie sounds like a commentator, as if the entire album was a genre exercise. Nevertheless, the distance doesn't hurt the album -- it gives the record its own distinctive flavor, and its plastic, robotic soul helped inform generations of synthetic British soul. What does hurt the record is a lack of strong songwriting. "Young Americans" is a masterpiece, and "Fame" has a beat funky enough that James Brown ripped it off, but only a handful of cuts ("Win," "Fascination," "Somebody Up There Likes Me") comes close to matching their quality. As a result, Young Americans is more enjoyable as a stylistic adventure than as a substantive record." (All Music)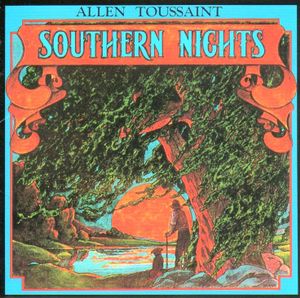 In 1975, Allen Toussaint, a songwriter who truly defined New Orleans music, crafted what I found to be a New Orleans concept album on par with "Sgt. Peppers Loney Hearts Club Band".  Throughout the entire Southern Nights album, Toussaint receives inspired musical backing from the legendary funk combo, The Meters. It's quite obvious that the high quality of those players enabled Toussaint to create a sonic landscape of harmony and funk that broke new ground. The entire album puts forth a stylistic groove that melds the rhythms of the New Orleans streets with a modern pop sensibility. My go to track was always You Will Not Lose.  Hey, I must have really needed a lot of positive music input during 1975! 
"I had written and recorded all of the other songs, and for some reason I couldn't come to terms that I was finished with the album… Van Dyke Parks visited me in the studio. He was a wonderful guy, a genius of a guy. He said, "Well, consider that you were going to die in two weeks. If you knew that, what would you think you would like to have done?" And after he said that, I wrote "Southern Nights" as soon as he left. I stood right there and wrote it. It all came at once, because I lived that story. It was one of those things that writers would like to happen all the time… That song was a total inspiration. It felt like a soft clear white flower settled above my head and caressed me. I really felt highly, highly inspired and very spiritual doing that song… It probably took about two hours to write. Then I went down and recorded it in the studio with just a Fender Rhodes and another guy beating on an ashtray, that little tinkling sound. It was just me on the instrument and singing, and Tony Owens playing on an ashtray. No one remarked on it, because it didn't sound much like a commercial song, and it wasn't. I didn't write it to be a song like all the others on there. I just wanted to share that story with this album." (Allen Toussaint  - Bruce Pollock interview "They're Playing My Song" column)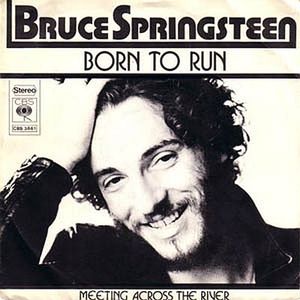 I first heard Bruce Springsteen's Born To Run on WHFS radio when I was living in Maryland in the summer of 1975.  Springsteen's manager, Mike Appel, had sent some test pressings to various radio stations and various DJs were giving the song heavy airplay even though the Born To Run album hadn't been released yet.  I ended up using my trusty portable cassette tape recorder to capture the song so I could listen to it non-stop.  As my summer in Maryland came to a close, I journeyed back to Dayton, Ohio to visit my college friends and to try and figure out what I was doing with my life.  While I was there Springsteen's song captured my imagination.  Whenever I was walking through what we called "The Student Ghetto" (low rent housing at its finest), I would stop people on the street, cassette player in hand, and say, "Hey, Check This Out!" and subsequently play the Born To Run  song that I had taped off of the radio.  At the time, I guess I came across as a zealot but sometimes music does that to a person.  While I stopped being a full blown Springsteen fanatic years later when his career expanding album, Born In The USA, was released, I will always remember how Springsteen revived the spirit of rock & roll in 1975.  To this day, I still think Born To Run just might be the most heroic sounding rock & roll song of all time. 
"In recording the song Springsteen first earned his noted reputation for perfectionism, laying down as many as eleven guitar tracks to get the sound just right. ...The track was recorded at 914 Sound Studios in Blauvelt, New York amidst touring breaks during 1974, with final recording done on August 6, well in advance of the rest of the album, and featured Ernest Boom Carter on the drums and David Sancious on keyboards...A pre-release version of the song, with a slightly different mix, was given by Appel to disc jockey Ed Sciaky of WMMR in Philadelphia in early November 1974, and within a couple of weeks was given to other progressive rock radio outlets as well, including WNEW-FM in New York City, WMMS in Cleveland, WBCN in Boston, WHFS (Maryland) and WVBR in Ithaca, New York. It immediately became quite popular on these stations, and led to cuts from Springsteen's first two albums being frequently played as well as building anticipation for the album release." (Wikipedia)
---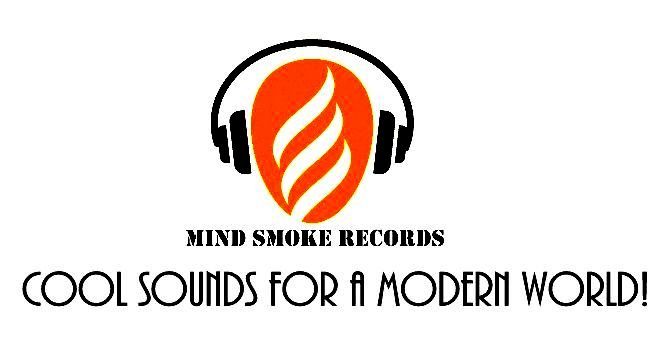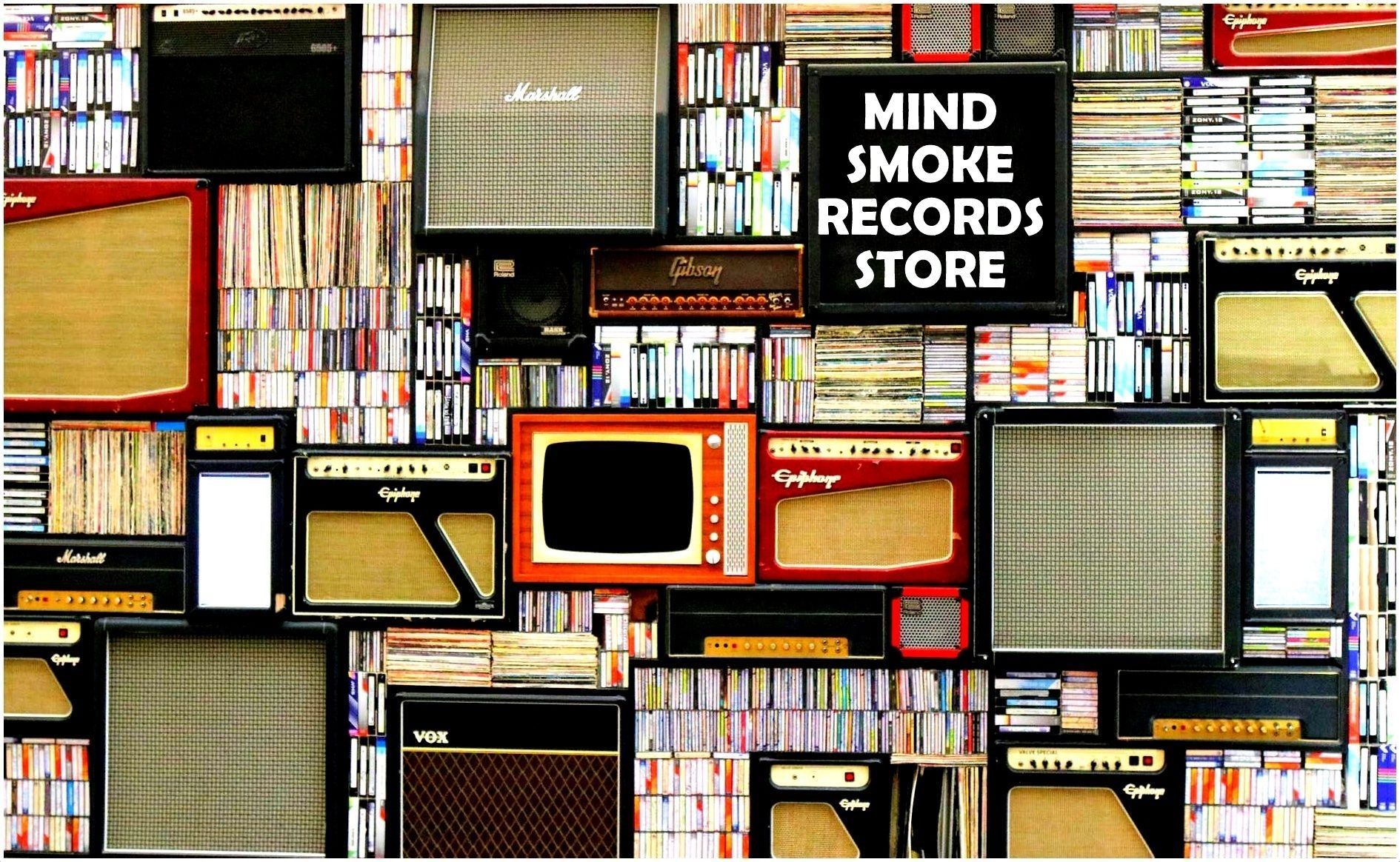 ---