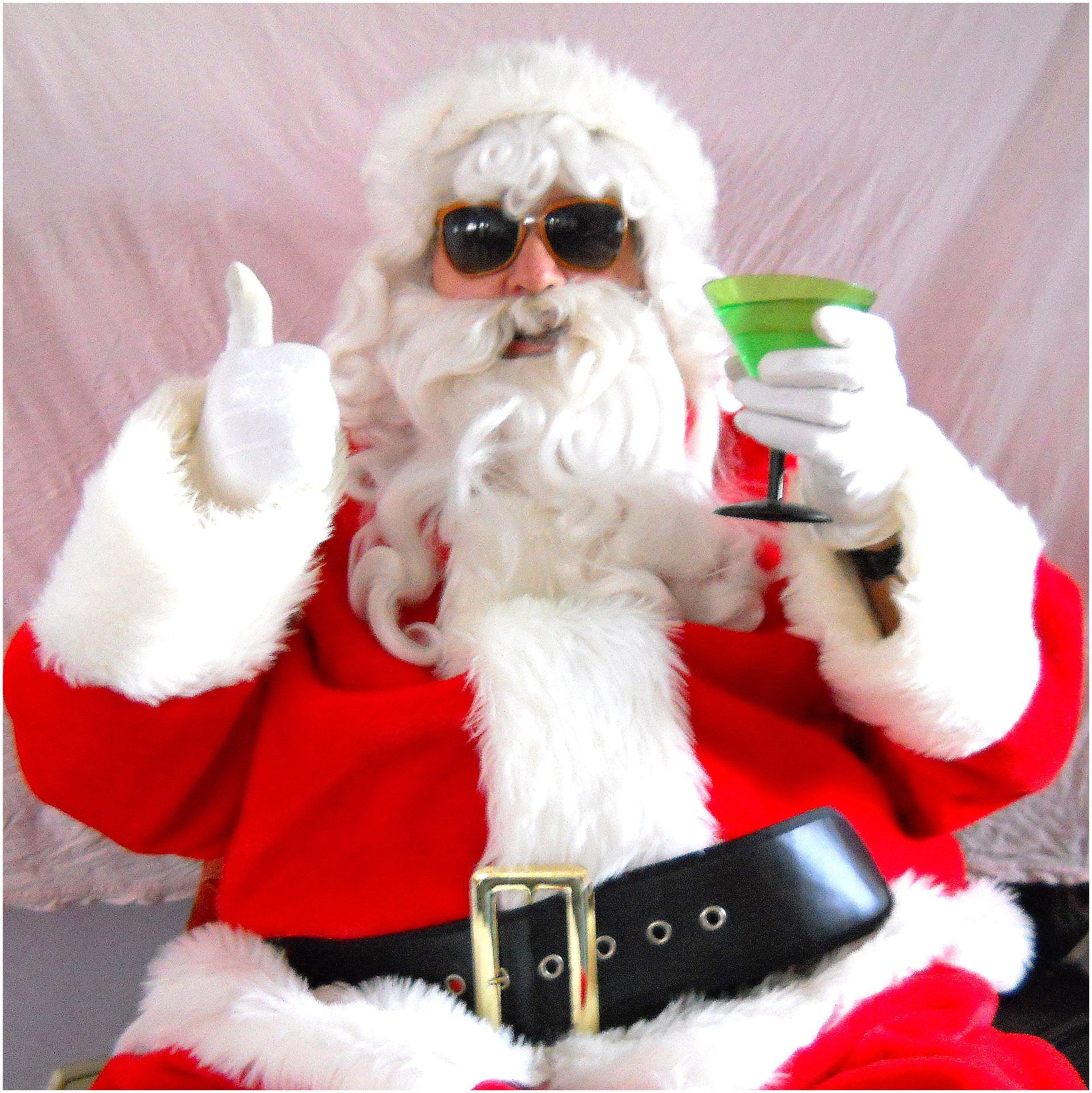 Happy Holidays From All of Us Here
@ Mind Smoke Records!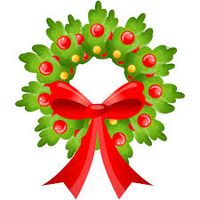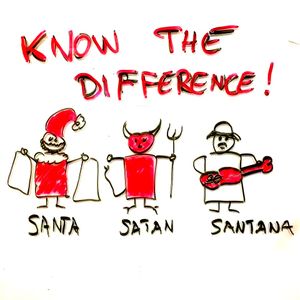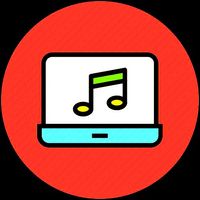 A BRIEF HISTORY OF POPULAR CHRISTMAS MUSIC
From the Wikipedia site: "Popular Christmas music produced in the United States of America from after World War II until the present day has generally remained thematically, lyrically, and instrumentally similar to the songs produced in the early 20th century. The Great Depression era of the 1930s brought a stream of songs of American origin, most of which did not explicitly reference the Christian nature of the holiday, but rather the more secular traditional Western themes and customs associated with Christmas. These included songs aimed at children such as "Santa Claus Is Comin' to Town" and "Rudolph the Red-Nosed Reindeer", as well as sentimental ballad-type songs performed by famous crooners of the era, such as "Have Yourself a Merry Little Christmas" and "White Christmas", the latter of which remains the best-selling single of all time as of 2018.
According to the American Society of Composers, Authors and Publishers (ASCAP) in 2016, "Santa Claus Is Coming to Town," written by Fred Coots and Haven Gillespie in 1934, is the most played holiday song of the last 50 years. It was first performed live by Eddie Cantor on his radio show. Tommy Dorsey and his orchestra recorded their version in 1935, followed later by a range of artists including Frank Sinatra, The Supremes, The Jackson 5, The Beach Boys, and Glenn Campbell. Bruce Springsteen recorded a rock rendition in 1975. 
Long-time Christmas classics from prior to the "rock era"[30] still dominate the holiday charts — such as "Let It Snow! Let It Snow! Let It Snow!," "Winter Wonderland," "Sleigh Ride" and "Have Yourself a Merry Little Christmas." Songs from the rock era to enter the top tier of the season's canon include "Wonderful Christmastime" by Paul McCartney, "All I Want for Christmas Is You" by Mariah Carey and Walter Afanasieff, and "Last Christmas" by George Michael. 
The most popular set of these titles—heard over airwaves, on the Internet, in shopping malls, in elevators and lobbies, even on the street during the Christmas season—have been composed and performed from the 1930s onward. "Jingle Bells", "Jolly Old Saint Nicholas", and "Up on the House Top", however, date from the mid-19th century. (As those songs, along with most religiously-themed carols composed before 1924, are all out of copyright, they are no longer subject to ASCAP royalties and thus do not appear on their list.) In addition to Bing Crosby, major acts that have popularized and successfully covered a number of the titles in the top 30 most performed Christmas songs in 2015 include Frank Sinatra, Elvis Presley, Andy Williams, and the Jackson 5. 
Since the mid-1950s, much of the Christmas music produced for popular audiences has explicitly romantic overtones, only using Christmas as a setting. The 1950s also featured the introduction of novelty songs that used the holiday as a target for satire and source for comedy. Exceptions such as "The Christmas Shoes" (2000) have re-introduced Christian themes as complementary to the secular Western themes, and myriad traditional carol cover versions by various artists have explored virtually all music genres."

Little Known Facts About Christmas
From the PastBook website :  
Jingle Bells was written for Thanksgiving, not Christmas. The song was written in 1857 by James Lord Pierpont and published under the title One Horse Open Sleigh. It was supposed to be played in the composer's Sunday school class during Thanksgiving as a way to commemorate the famed Medford sleigh races. "Jingle Bells" was also the first song to be broadcast from space.
Rudolph's red nose is probably the result of a parasitic infection of his respiratory system. According to Roger Highfield, the author of the book "The Physics of Christmas: From the Aerodynamics of Reindeer to the Thermodynamics of Turkey" the world's most famous reindeer has a red nose due to a parasite. However, Rudolf's relationship with his parasite is symbiotic: after all, the red nose illuminates the path through the winter night for the whole reindeer team.
Santa stretches time like a rubber band, in order to deliver all the gifts in one night. Given the different time zones, Santa has 36 hours to deliver gifts, therefore his average speed would be approximately 650 miles per second. It is less than the speed of light (therefore, it's, theoretically, doable but still quite hard for a chubby old man). Larry Silverberg, a professor of mechanical and aerospace engineering at North Carolina State University, suggests that Santa uses relativity clouds to get the work done. Relativity clouds, based on relative physics, allow Santa to stretch time like a rubber band which gives him months to deliver gifts, while only a few minutes pass for the rest of us.
Japanese people traditionally eat at KFC for Christmas dinner. Although the percentage of christian people in Japan is close to zero, every Christmas, kids and grown-ups head to the closest KFC to enjoy some fried chicken – the closest food to turkey that you can get in Japan. It's all thanks to a successful Kentucky for Christmas! marketing campaign in 1947. First aimed at foreigners, KFC offered a "Christmas dinner" that contained chicken and wine – a meal that remotely resembled the food expats and tourists had at home. After a huge success, Kentucky Fried Chicken started promoting this offer every year, until the fast food chain became strongly associated with the holiday season.
The first artificial Christmas Tree wasn't a tree at all. It was created out of goose feathers that were dyed green. The first artificial Christmas trees were developed in Germany in the 19th century, due to a major continuous deforestation. The feather trees became increasingly popular during the early 20th century and finally made their way to the US.
Iceland has 13 Santas and an old lady who kidnaps children. Christmas in Iceland is a colorful fusion of religion, fairy tales and folklore. Instead of one Santa, the kids are visited by 13 Yule Lads that either reward children for good behavior or punish them if they were naughty. The holiday period begins 13 days before Christmas and each day one of the 13 Yule Lads comes to houses and fills the shoes that kids leave under the Christmas tree either with sweets and small gifts or rotting potatoes, depending on how that particular child has behaved on the preceding day. The mother of Yule Lads, half-troll, half-beast, horrifying old woman Grýla, kidnaps naughty kids and boils them in her cauldron.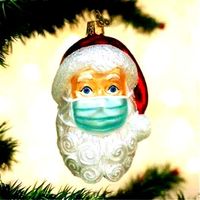 From the factfile.org site: 
The image of Santa Claus flying his sleigh began in 1819 and was created by Washington Irving, the same author who dreamt up the Headless Horseman.
The Montgomery Ward department store created Rudolph the Reindeer as a marketing gimmick to encourage children to buy their Christmas coloring books.  The original Rudolph did not have a red nose. In that day and age, red noses were seen as an indicator of chronic alcoholism and Montgomery Ward didn't want him to look like a drunkard. To complete the original picture, he was almost named Reginald or Rollo.
America's first batch of eggnog was made in the Jamestown settlement in 1607. Its name comes from the word grog, meaning any drink made with rum.
Between the 16th and 19th centuries global temperatures were significantly lower than normal in what was known as a "little ice age". Charles Dickens grew up during this period and experienced snow for his first eight Christmases. This "White Christmas" experience influenced his writing and began a tradition of expectation for the holidays.
Bicycle, the U.S. playing card company, manufactured cards to give all the POWS in Germany during World War II as Christmas presents. These cards, when soaked in water, revealed an escape route for POWs. The Nazis never knew.
In Poland spiders are considered to be symbols of prosperity and goodness at Christmas. In fact, spiders and spider webs are often used as Christmas tree decorations. According to legend, a spider wove baby Jesus a blanket to keep him warm.
The tradition of hanging stockings comes from a Dutch legend. A poor man had three daughters for whom he could not afford to provide a dowry. St. Nicholas dropped a bag of gold down his chimney and gold coins fell out and into the stockings drying by the fireplace. The daughters now had dowries and could be married, avoiding a life on the streets.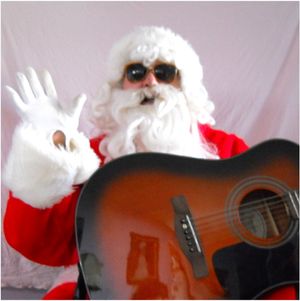 As I've mentioned on this blog many times before, I collect all sorts of music; songs about food, cover songs and, yes, Christmas songs!  Back in the 70's, I started sending cassetes of Christmas tunes to friends and family and over the years, this ritual has continued as I send out cds of yuletide music.  My taste in Christmas music, more often than not,  ranges from the obscure to the ridiculous.  Along with mailing Christmas cards to friends, putting together a Christmas playlist is a wonderful way to get into that holiday mood, eh?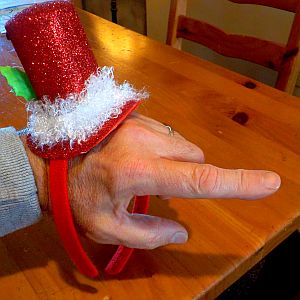 CHRISTMAS PLAYLIST 2020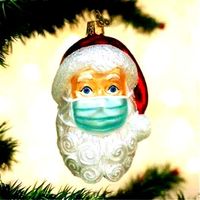 Christmas Cards - Johnny Pierre
I had a ball making this video with Sweet Loretta!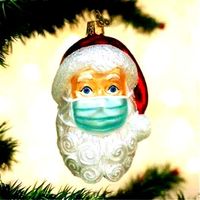 I Farted On Santa's Lap - The Little Stinkers
Lyrics by: Anthony Beltrami, Gina Beltrami
Mom made beans for dinner 
You know I ate 'em all 
She said come get your coat on, we're goin' to the mall 
Gonna visit Santa and sit upon his knee 
But all that I could think about was how not to cut the cheese 
While waiting there for Santa, I thought that I'd explode 
The gas bubble grew bigger with every "Ho, Ho, Ho" 
Tried my best to hide it, thought I was doing swell 
But when I sat down on Santa's lap, he hollered "What's that smell!"
Chorus: I farted on Santa's lap, now christmas is gonna stink for me 
I farted on Santa's lap, now I'll get nothin' under my Christmas tree 
I asked him for a baseball 
I asked him for a bat 
I asked him for some ice skates but I'll get none of that 
I asked him for a lot of things I'll have to do without 
'Cause when I sat on Santa's lap, I let one slip out 
(Chorus) 
On Christmas Eve I snuck out of my bed without a sound 
Went down to the living room just to take a look around 
It was then that I saw Santa next to the Christmas tree 
His arms were full of presents and they were all for me 
He put them on a pile and got up to turn around 
And blew a fart with such great force our tree almost came down 
And so I'll always cherish that special moment when 
I realized even old Saint Nick rips one now and then 
I farted on Santa's lap and Christmas didn't stink for me 
I farted on Santa's lap and Santa left one on my Christmas tree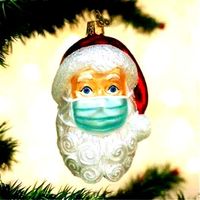 I Know What He Wants For Christmas - Kay Martin & Her Bodyguards
Kay Martin and Her Body Guards was a nightclub act consisting of Kay Martin together with Jess Hotchkiss and Bill Elliot. From 1953 to 1963 their popular, often risqué material received top billing in Las Vegas and Reno casinos and was in demand across the southern United States.  Their six live recordings became popular adult party albums, often sold at the door after the live show. Their best known recording was the 1962 Christmas album "I Know What He Wants For Christmas… but I don't know how to wrap it!". Sometimes the record sleeve graphic would feature ex-model Martin but more often an anonymous model. Sometimes there was an alternative "party" version featuring a nude model on the cover.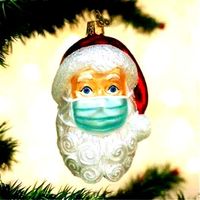 Santa Claus is Coming To Town - Joseph Spence
From the chicagoreader.com site: "Serious fans of acoustic guitar are probably familiar with the brilliantly idiosyncratic Bahamian guitarist Joseph Spence, whose tangled phrasing has led to frequent Thelonious Monk comparisons, but his gnarled lines seem conventional compared to his habit of grunting, moaning, and wheezing along with his playing. Yet his performance of "Santa Claus Is Coming to Town" elevates those vocal quirks while denigrating his guitar technique: his instrument is out of tune and, even by his standards, his lines are ridiculously choppy and off-kilter. The real "highlight" of the performance is his singing: he obviously forgot or never knew the song's lyrics, so he crudely spits out a load of gibberish, in perfect time. It's a performance for the ages."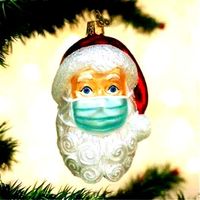 Yulesville - Ed "Kooky" Byrnes
Ed "Kooky" Byrnes was a hep cat who appeared on the tv show 77 Sunset Strip back in the early 1960's.  He became a teenage heart throb and (of course) recorded a Christmas album.  On this track, Byrnes espouses a reworked version of the night before Christmas as parlayed with a beatnik flourish.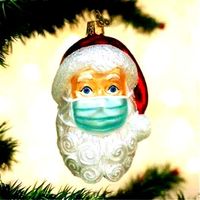 Jingle Mint Twist - Sammy Marshall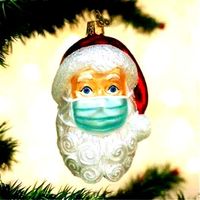 Santa Claus - The Sonics
Yeah, Santa Claus, where have you been? 
I've been waiting here just to let you in 
Yeah, Santa Claus, what you got on your back? 
Is there something for me inside that sack? 
I want a brand new car, a twangy guitar 
A cute little honey and lots of money 
Santa Claus, won't you tell me please? 
Whatcha gonna put under my Christmas tree? 
And he just said: 
"Nothing, nothing, nothing, nothing 
Nothing, nothing, nothing, nothing 
Yeah, Santa Claus, I've been waiting oh so long 
Now don't you, don't you do me wrong 
I want a brand new car, a twangy guitar 
A cute little honey and lots of money 
Santa Claus, won't you tell me please? 
Whatcha gonna put under my Christmas tree? 
And he just said: 
"Nothing, nothing, nothing, nothing 
Nothing, nothing, nothing, nothing" 
Ah no 
I'm gonna get nothing for Christmas 
Santa Claus, won't you tell me? 
Oh do I get something
The Sonics, one of the most popular garage bands ever, brings it all home with "Santa Claus", a tune that was obviously influenced by The Premiers' "Farmer John".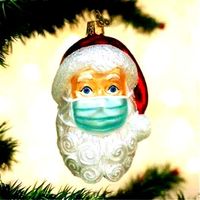 The Restroom Said Gentlemen - Bob Rivers Comedy Corp
What would a Christmas playlist be without a little humor, eh?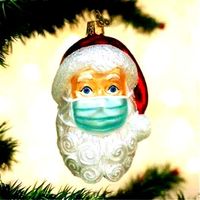 Christmas Party Shuffle - Lowell Fullson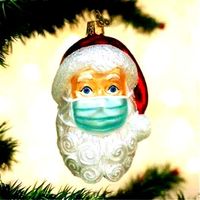 Swingin' Them Jingle Bells - Fats Waller
Fats Waller always brings the groove!  Waller was also a prolific songwriter. Pianist and composer who critical and commercial success in the United States and Europe.  Waller is believed to have composed many novelty tunes in the 1920s and 1930s and sold them for small sums, other songwriters.  Standards attributed to Waller, sometimes controversially, include "I Can't Give You Anything but Love, Baby".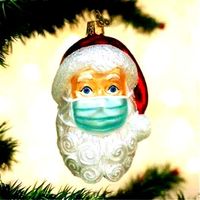 Merry Christmas! - Blind Boys of Alabama & Taj Mahal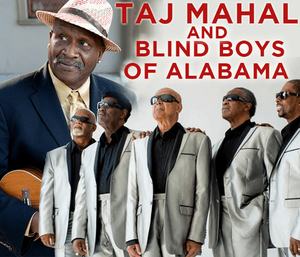 A great mix of blues and gospel music that has a very positive vibe to it.  Songs like this one really come in handy during the stressful pandemic holiday season, eh?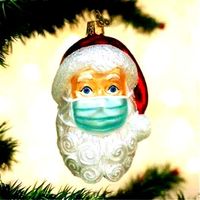 #6 Jingle Bells - Johnny "Bowtie" Barstow
I first heard the bizarre musical stylings of Bowtie Barstow years ago when a friend of mine who owned a recording studio gave me a copy of Bowtie's Christmas album.  Barstow's off key vocalizing always brings a smile to my face.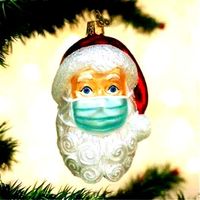 Cool Cool Christmas - Bobbie & Boobbie
From the Bearsville Record site "Christmas is generally regarded as the feast of love, even if Christmas is not always beautiful for everyone. The Rock'n'Roll contemporaries of the 1950s already recognized this when they tried to break out of established family traditions...Bobbie & Boobie keep it cool with their Cool, Cool Christmas which tells us it's Christmas time under the Beatnik tree!"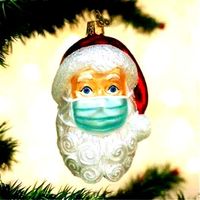 Crazy Cool Christmas - Kermit Ruffins
A little taste of Yuletide in New Orleans from the great Kermit Ruffins!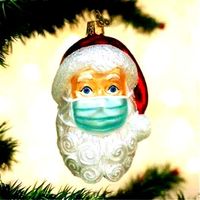 I'm A Christmas Tree - Wild Man Fischer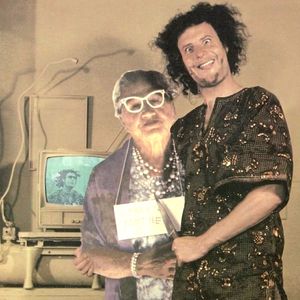 Lawrence Wayne "Wild Man" Fischer (November 6, 1944 – June 16, 2011) was an American street performer known for offering erratic, a cappella performances of "new kinds of songs" for a nickel or a dime each on the Sunset Strip in West Hollywood.[1] Most of his life was spent homeless or institutionalized, and he later became regarded as "the godfather of outsider music".
Born in Los Angeles, Fischer was repeatedly sent to mental institutions as a teenager, where he was diagnosed with paranoid schizophrenia and bipolar disorder. In 1968, he recorded a double album, An Evening with Wild Man Fischer, that was produced by Frank Zappa for the Bizarre label. At one point, Fischer was the opening act for the Byrds, Iron Butterfly, Solomon Burke, and Bo Diddley. His relationship with Zappa came to an abrupt end after Fischer threw a bottle that nearly hit Zappa's daughter Moon. 
In 1975, Fischer helped jumpstart Rhino Records with the novelty single "Go to Rhino Records". The label put out a trilogy of albums that ultimately became his last: Wildmania (1977), Pronounced Normal (1981), and Nothing Scary (1983); the latter two were produced by the comedy music duo Barnes & Barnes. A documentary about Fischer's life, Derailroaded: Inside the Mind of Wild Man Fischer, premiered at the South by Southwest festival in 2005. In 2004, he consented to move into an assisted-living hospital. He died of heart failure several years later at the age of 66.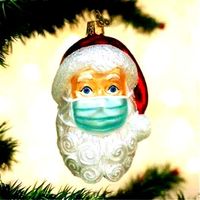 T'was The Night Before Christmas - Huey Smith & The Clowns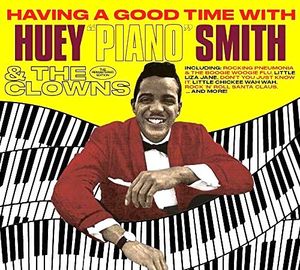 Huey Pierce Smith, aka Huey "Piano" Smith (born January 26, 1934, New Orleans, Louisiana), is an American rhythm-and-blues pianist whose sound was influential in the development of rock and roll.  His piano playing incorporated the boogie styles of Pete Johnson, Meade Lux Lewis, and Albert Ammons, the jazz style of Jelly Roll Morton and the rhythm-and-blues style of Fats Domino.[2] Steve Huey of AllMusic noted that "At the peak of his game, Smith epitomized New Orleans R&B at its most infectious and rollicking, as showcased on his classic signature tune, 'Don't You Just Know It.'"
This album is certain to get you in a 'Merry' holiday spirit on each and every 'Christmas' here after.  Huey's T'was The Night Before Christmas is one of the most unique x-mas records of all time!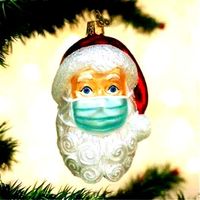 Santa's Housetop Blues - Johnny Pierre
This is a track off of my 2015 album, Johnny Pierre's Holiday Jamboree.  The track exhibits a little bit of Tom Waits influence with a touch of jazz scat singing.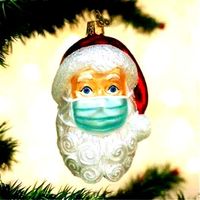 I Told Santa Claus - Fats Domin0
Christmas Is A Special Day (The Right Stuff, 1993) was apparently cut by the usually irrepressible Mr. Domino during a severe episode of narcolepsy hence the drowsy vocal delivery.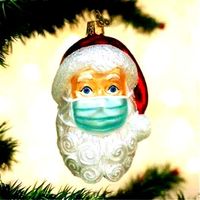 Put The Loot in the Boot  Santa - Mae West
Last but not least is this ditty by the one and only Mae West.   "Who is Mae West?"  Mae West was an American actress, singer, playwright, screenwriter, comedian, and sex symbol whose entertainment career spanned seven decades. She was known for her lighthearted, bawdy double entendres and breezy sexual independence, and often used a husky contralto voice. 
This track appears on a rock & roll album called Wild Christmas, which was released in 1966.  The record features only eight songs, an unusually short album for the period when most long-playing records had eleven or twelve songs on them. Among the tracks are Christmas songs made famous by Elvis Presley ("Santa Claus Is Back in Town", "Santa Bring My Baby Back (To Me)"), "Santa Baby", popularised by Eartha Kitt as well as a not specifically Christmas tune "From Me to You" by The Beatles.[5] West inserted her own catchphrases into the songs' lyrics for parody effect, for example: "If I have to choose between two evils, I'm gonna pick the one I never tried before" or "A man under the mistletoe is worth two under the tree". The record was produced by David Mallet who also created her quintessential rock album WAY OUT WEST in the same year.[6] 
The LP was recorded and released not long after West's surprisingly successful rock and roll debut Way Out West for Tower Records. This album, however, was released by the small label Dagonet Records and did not enter the charts. It was re-released as Mae in December in 1980 with a re-arranged track listing and different artwork. In 2009, it re-appeared as Christmas Classics in digital format, retaining the 1980 track listing but again sporting a different cover image.[7] Wild Christmas never received individual CD re-issue, but in 2013, it was bundled on a single CD with The Fabulous Mae West. In 2015, the album was eventually released onto digital music platforms retaining the original track listing and cover image
---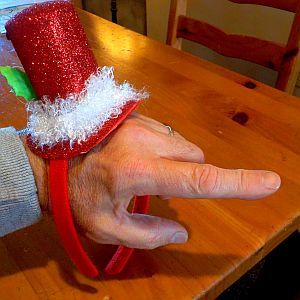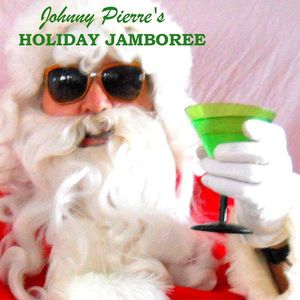 ---