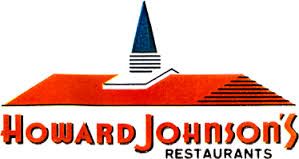 I've always found the end of summer to be a time for looking back on various parts of my life.  A person never knows when a memory from years past will suddenly capture their imagination.  This morning, out of nowhere, the name "Howard Johnson's" popped up on my memory grid.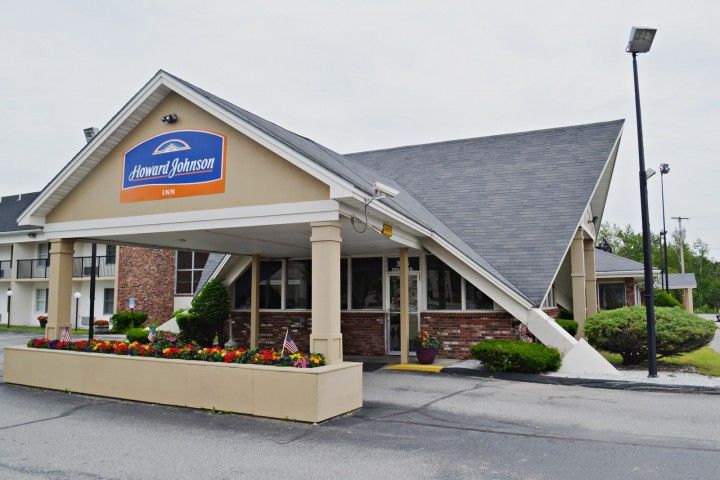 A quick search online revealed that there was one only Howard Johnson's left in existence!  From the New England Today website: "At one time, New England-born Howard Johnson's was the largest restaurant chain in the country, with more than 1,000 locations. In the summer of 2015, however, the last Howard Johnson's restaurant in New England, and one of just two left in the country, was operating on borrowed time in Bangor, Maine. The 1960's and 1970's were a golden age for Howard Johnson's, the restaurant/hotel with the orange roof, but by the end of the 1970s, competition from fast food chains like McDonald's and climbing oil prices, which cut back on the old-fashioned American family road trip, would signal the beginning of the end. In the mid-1980's."
As I read this news item, my childhood memories of eating at that "funny looking place with the orange roof" came rushing back to life in my mind's eye.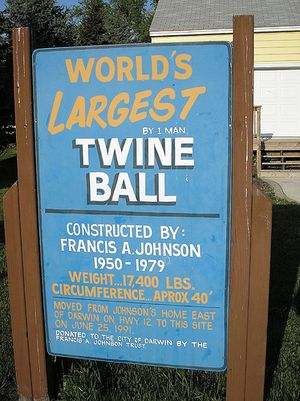 My Dad was big on family road trips.  His idea of a good time was to pile his wife and four sons into a big Oldsmobile and head out down America's highways in search of fun and frolic.  While in pursuit of such roadside attractions as "The World's Biggest Ball of Twine" or "The Petrified Horse", the family would get hungry and the family's number one choice for food on the road was always Howard Johnson's.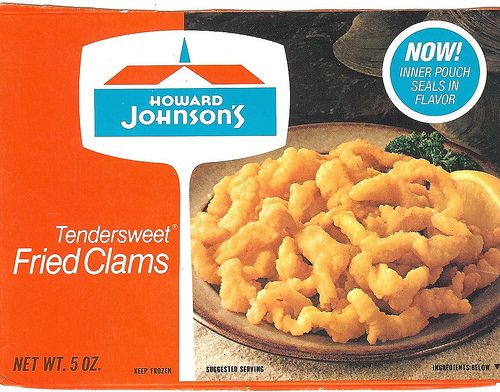 Howard Johnson's has a customer who has become a legend in the company. He comes into one of the Long Island restaurants every week and manages to consume an entire case of fried clams because they offer limitless fried clams for $1.49 on Wednesdays. One Wednesday recently, 40 persons were lined up outside of the familiar orange‐roofed Howard Johnson's on the Sunrise Highway at Lynbrook. Another 20 waited for tables inside, jealously glaring at anyone who looked as though he might try to sneak in ahead. On Fried Clam night, the 217‐seat restaurant averages 1,200 diners between 4 P.M. and closing time at 1 A.M." (NY Times, Sept 1972)
"The story of the clams goes something like this… Johnson had a contract dating back to the early 1930s with four brothers (the Soffron Brothers of Ipswich, Massachusetts) to supply the soft-shell clams to his restaurants. The fried clams were quite popular, and as demand increased, it grew harder and harder for the brothers to keep up. Then, in the early 1950s, they discovered that by using the Atlantic Sea Clam (also known as the hen clam), they could cut the large muscle into strips and discard the bellies. The resulting strips were sweeter, but also deemed more "attractive". The brothers called them Tendersweet fried clams, and in the coming decades, the country couldn't get enough of them." (New England Living magazine)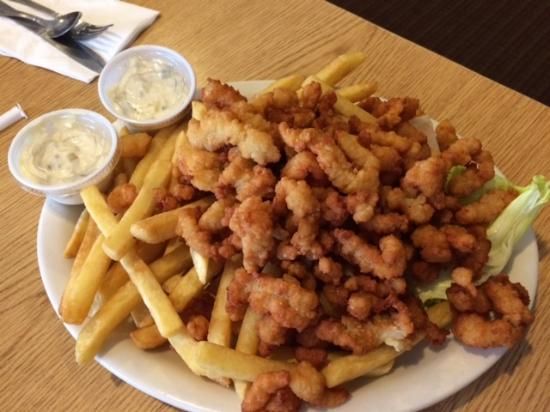 Yumpin Yimenee!  I was one of those all-you-can-eat clam guys!  When I was in college, it was the best way to conserve my food money, especially if I wanted to save some of that cash to buy beer!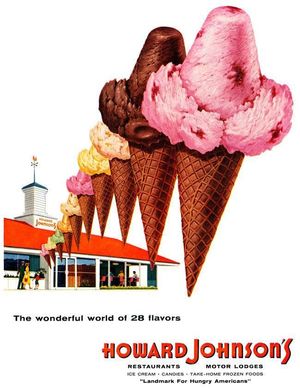 Among the other fare offered, my personal favorites ran to their hot dogs (cooked on a griddle along with a bun that had the sides of it sliced off and toasted), the fried clams and their ice cream (chocolate chip or coffee flavors in a sugar cone).  After finishing college, I never had the occasion to eat at a Howard Johnson's for many years.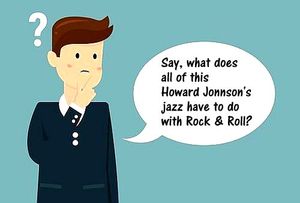 Well, the last time I found myself in a HoJo's was back in the 80's while on the road with the Freelance Vandals, a rock & roll band I was touring with back in the day.  After finishing a gig, when we saw the warm orange lights of a HoJo's gleaming in the distance, it was very comforting in a way.  Even then, the food brought back images in my mind of being out on the highway with my family. 
Also, let us not forget that another great connection to Howard Johnson's via rock & roll is a classic track by NRBQ called Howard Johnson's Got His Mojo Workin!  The tune eloquently captures the atmosphere of a band on the road looking for a good square meal.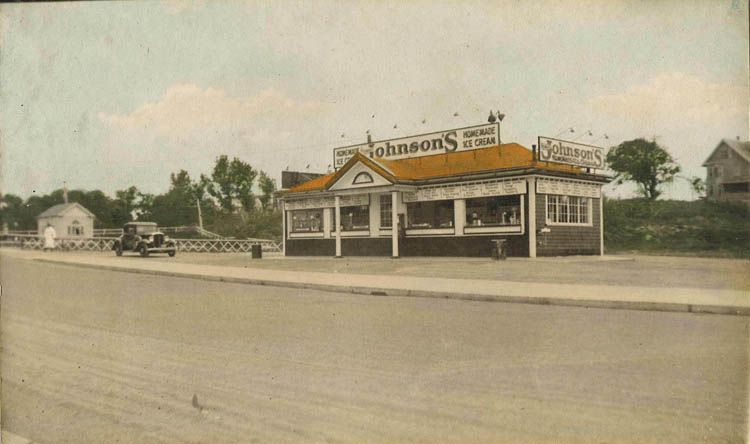 In 1925, a man named Howard Deering Johnson opened a small corner drugstore in Wollaston, Massachusetts.  Noticing that his soda fountain was the busiest part of his business, Johnson decided to create a new ice cream recipe that was based on his mother's recipe which called for a substantial amount of butterfat.  Johnson's efforts produced a unique flavorful ice cream and he eventually went on to create 28 flavors.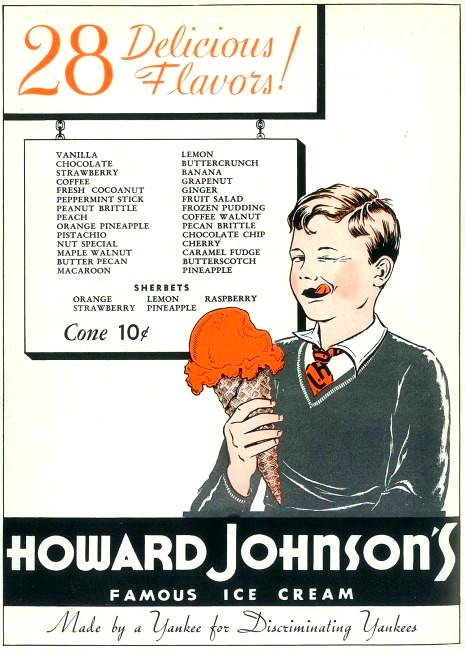 Seeing increased business as a result of his ice cream flavors, Johnson formed a company to market his product.  During the summers of the late 1920's, Johnson opened and operated concession stands in coastal towns in Massachusetts which served his trademark ice cream along with soda pop and hot dogs.  These concession stands were highly successful and in 1928, the first Howard Johnson's restaurant opened in Quincy, Massachusetts.  The menu consisted of frankfurters (hot dogs), baked beans, chicken pot pies, fried clams, soft drinks and ice cream.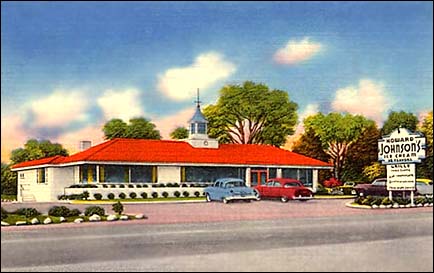 After weathering the 1929 stock market crash, Johnson managed to open a second location in Orleans, Massachusetts.  This location was a franchise and in fact, it stands as one of the first restaurant franchise agreements to be made in America.  As this second location did good business, more franchises were granted and by 1936 there were 39 franchised Howard Johnson's restaurants.  Three years later, there were 107 restaurants.  In a relatively short span of time, Johnson had established a network of franchised restaurants that generated millions of dollars.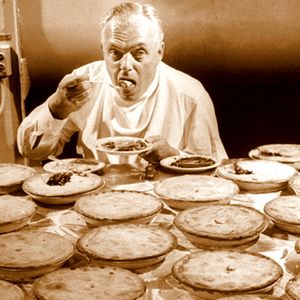 Howard Johnson conducting taste tests on his products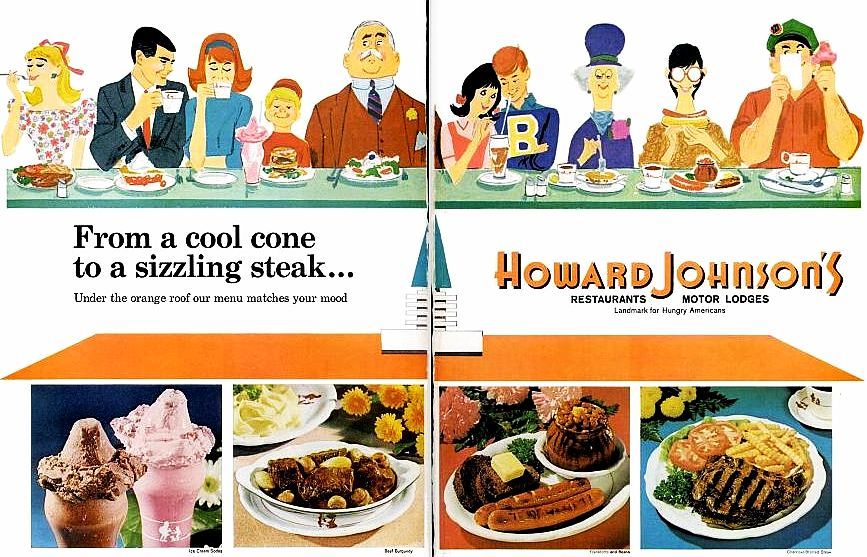 A important part of the chain's success was the hands-on approach that Johnson used in running this empire.  He insisted on a high level of quality control; the restaurants had to be kept immaculately clean and the food was to be prepared to order. 
Another key element was Johnson's vision of insuring his restaurants had choice locations.  Johnson won exclusive rights to have his restaurants operate on the Pennsylvania, Ohio and New Jersey Turnpikes when they were constructed.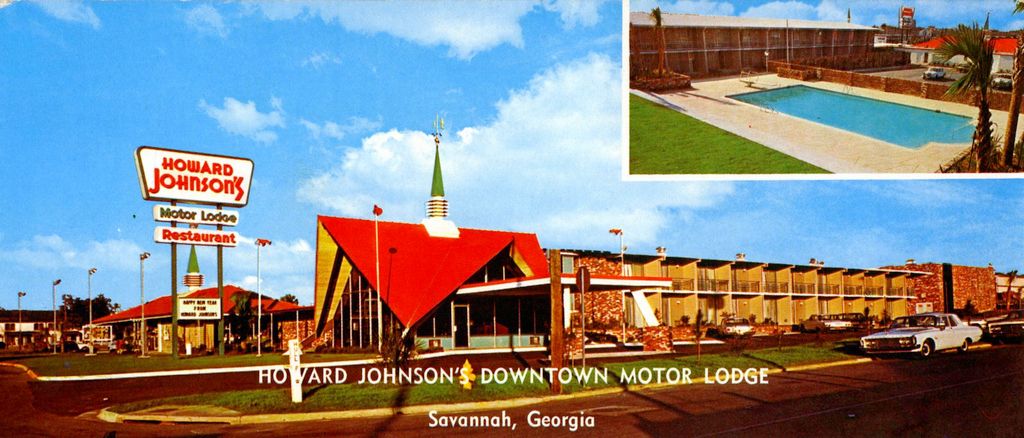 The onset of World War II in the 40's hit the company hard due to food and gas rationing.  By 1944, only 12 Howard Johnson's restaurants were still operating.  While most companies would have called it a day, Howard Johnson battled on.  By 1954, there were 400 Howard Johnson's restaurants operating in 32 states.  That same year, the first Howard Johnson Motor Lodge opened in Savanah, Georgia.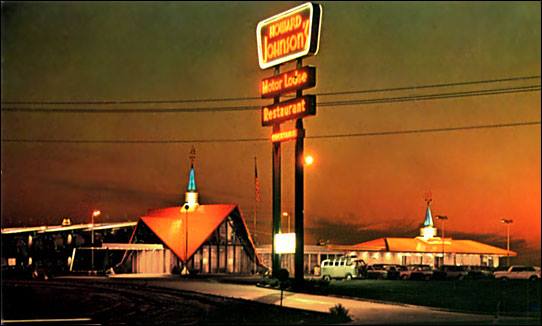 In 1959, Howard Johnson retired and put his son in charge of the company.  In 1961, the Howard Johnson company went public on the stock exchange. Both of these events proved to be disastrous. Subject to the scrutiny of stockholders, Howard Brennan Johnson (the son) struggled to control costs and overhead.  As a result, the quality level that the chain's founder had established began to wither.  Eventually, many of the company's holdings were purchased by such conglomerates as Marriott.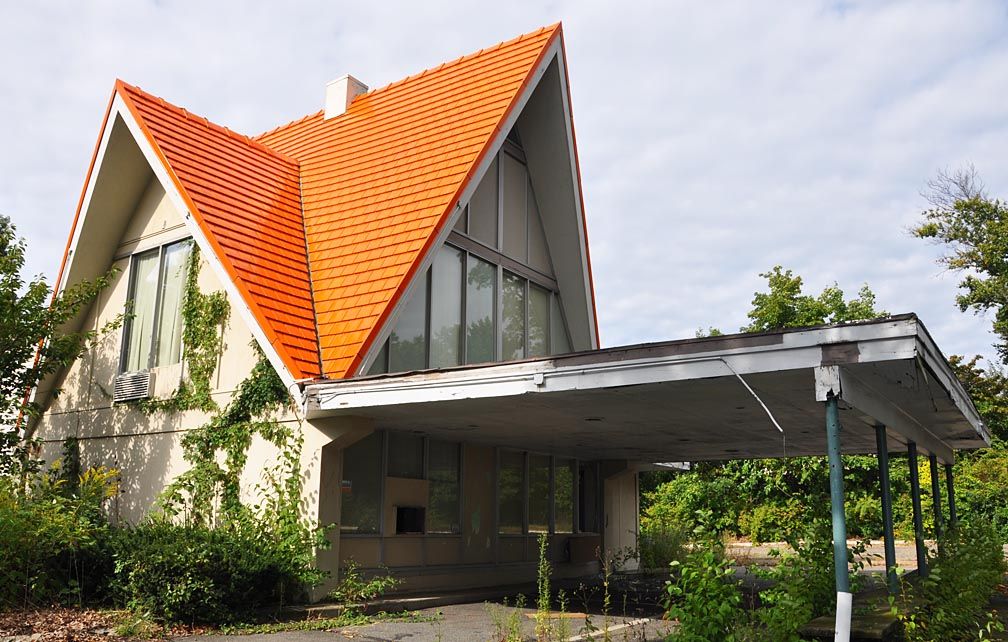 Over the years, as the familiar colonial styled structures with their distinctive orange roofs disappeared from the American landscape, only the memories have remained to remind us of family road trips and a good meal out on the highway.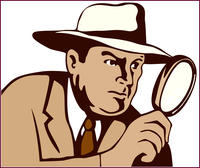 FURTHER INVESTIGATION
HOJO LAND (history of Howard Johnson's)
---
---