OCTOBER 2018
---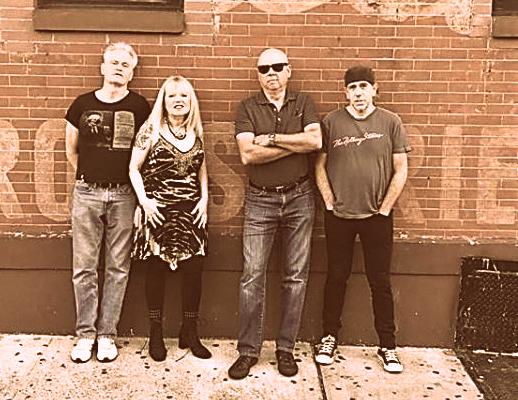 Widely known as "The Band That New York City Couldn't Kill", this hard-driving art punk combo makes an appearance as part of KJ Farrell's stellar Tuesday night Original music series.  From the band's Facebook page: "Squirrels From Hell, underground, unusual, original, rock, music that spans multiple styles, but always with honesty, energy, and lyrics that reach for the true depiction of life in 21st century America."
---
4th - Harmonica Bill & Rob Europe  Big Daddy's Restaurant  Massapequa, NY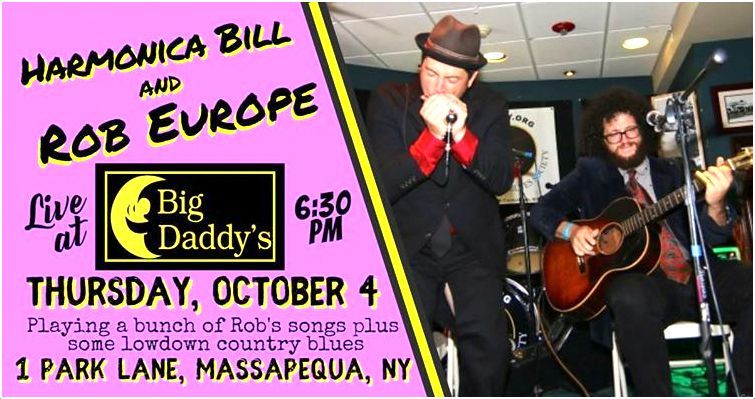 Harmonica Bill and Rob Europe bring a serious case of the blues to this cajun / bbq joint.  The duo will be performing some of Rob's original songs, plus lots of down-home country blues. Showtime: 6:30 to 9PM  Free Admission
---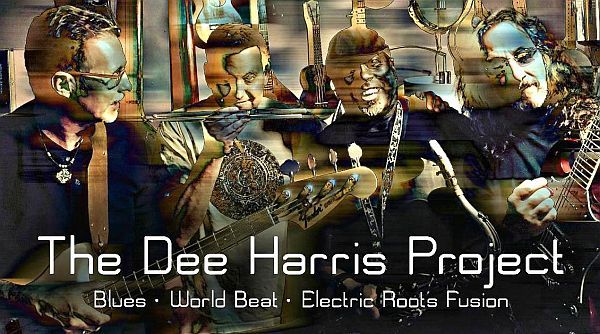 Dee Harris, a longtime veteran of the LI music scene heads up this cool combo as they swing through an eclectic mix of Blues, World Beat and Electric Roots Fusion.  Expect an anything-can-happen musical atmosphere.  $10 cover.
---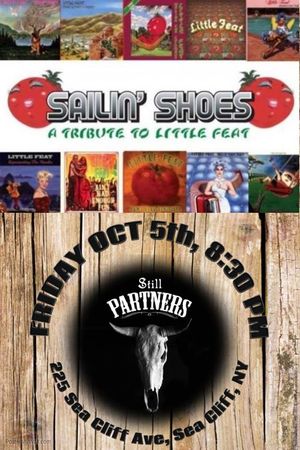 Don't miss this rare appearance by Sailin Shoes, a spirited Little Feat tribute band that features the following major players from the LI scene: Mark Bonder, Dave Diamond, Dave Filloramo, Ray Hauck, Naomi Margolin, Mark Newman, Craig Privett.
---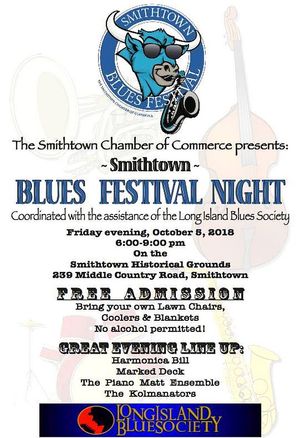 Spend an evening celebrating Long Island's every growing Blues culture and check out this event which is presented by the Smithtown Chamber of Commerce in partnership with the The Long Island Blues Society.  The performer lineup includes The Piano Matt Quintet, Harmonica bill & Marked Deck and The Kolmanators.  Showtime: 6 - 9 PM  Free Admission
---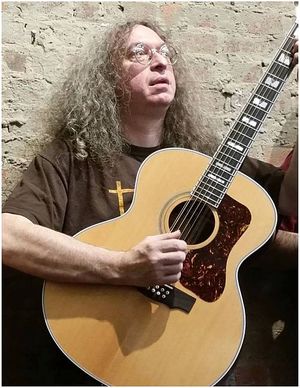 Progressive fusion artist Twang! will present some atmospheric and transcendental guitar music, in the style of Bill Frisell, Robert Fripp, Marc Ribot, and Steve Tibbets (and probably some others). $5 suggested donation.  Showtime: 7 - 9 PM
---

Wes Houston, who has been an important part of the LI music scene for the past 30 years, revives an early 60's coffeehouse vibe with his trio that sparkles in its presentation of jazz, swing and folk music.  Showtime: 9 pm  Note: this place fills up fast so get there early if you want a good seat.
---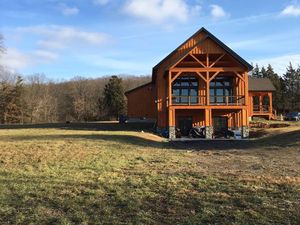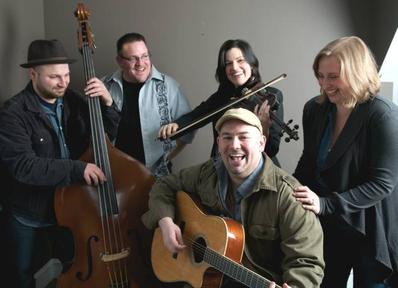 The Barn @ 108 Presents Miles To Dayton!  This concert will help benefit the Warwick, NY chapter of Meals On Wheels.  Showtime: 8 pm.  From The Barn website: "Having built a large grass roots following of fans young and old, Miles to Dayton has headlined performances at the Patchogue Theater and sold out the Boulton Center, with notable gigs at the Paramount Theatre, Great South Bay Music Festival and the NoFo Rock and Folk Festival. They've been the featured artist at the Acoustic Long Island Podcast and Summer Concert, emerging artist at the Falcon Ridge Folk Festival, and have performed in intimate listening rooms such as Club Passim in Boston, and the Living Room in NYC.    Equally at home in the acoustic or full band setup, Miles To Dayton has shared the stage with the likes of The Infamous Stringdusters, Rhett Miller, The Subdudes, Jorma Kaukonen, The Dirt Farmer Band, Tom Paxton, Southside Johnny and the Asbury Jukes, and Richie Havens, to name a few."
---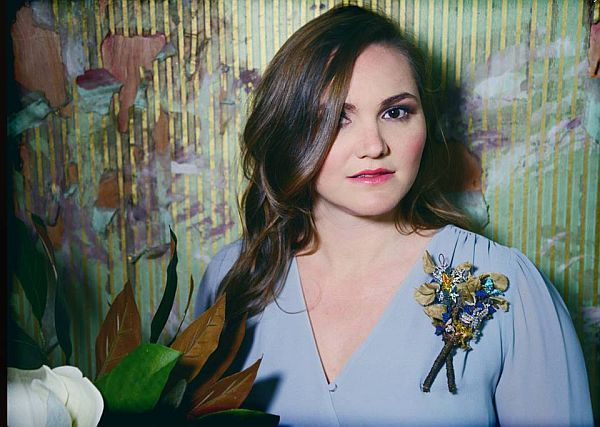 Letitia VanSant and Bill Scorzari perform at a laid back brewery that has a warm atmosphere which serves as an inviting backdrop for some very beautiful folk music.  "Letitia VanSant takes the back road, real life, lifeblood music of rural America, and through the force of her sparkling songwriting, 'stop the traffic' voice and sterling band, burnishes it till it shines, presenting a captivating album that really delivers."  (Marc Higgins, Northern Sky Magazine)
---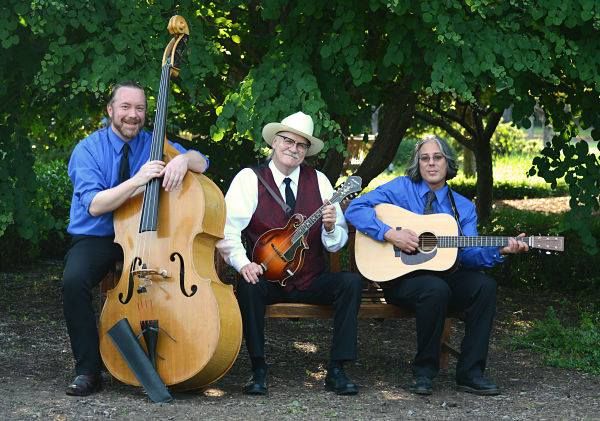 It's Buddy's Birthday Bash!  Come celebrate Buddy Merriam's Birthday!  Merriam, who's been a mainstay of the local music scene for decades, is widely known for bringing hard driving bluegrass and mandolin music to Long Island, the northeast and beyond.  Showtime: 4 - 6 pm
---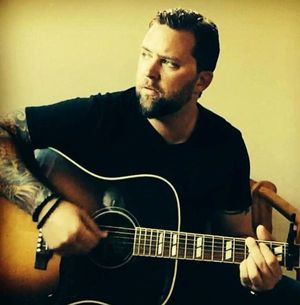 Americana singer-songwriter, Bill Shuren, whose songs are soulful narratives that reveal lessons to be learned and stories to be told, performs a morning show as part of this venue's popular Breakfast Jams series.  Showtime: 10 am - 12:30 pm.
---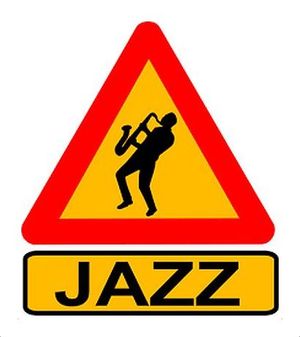 Hit this cool blues joint and get on board with some tasty Latin jazz.  Here's some biographical info from this artist's website: "Alejandro Avilés is a first generation Cuban-American who comes from a long lineage of musicians.  In 2015,  Alejandro had the rare opportunity to travel to Cuba and perform in the Havana Jazz Festival with the "Afro-Latin Jazz Orchestra" led by pianist Arturo O'Farrill.  The orchestra recorded a ground breaking album that featured a collaboration between contemporary composers and musicians from both Cuba and the United States."
---
7th - Huntington Fall Festival  Hecksher Park  Huntington, NY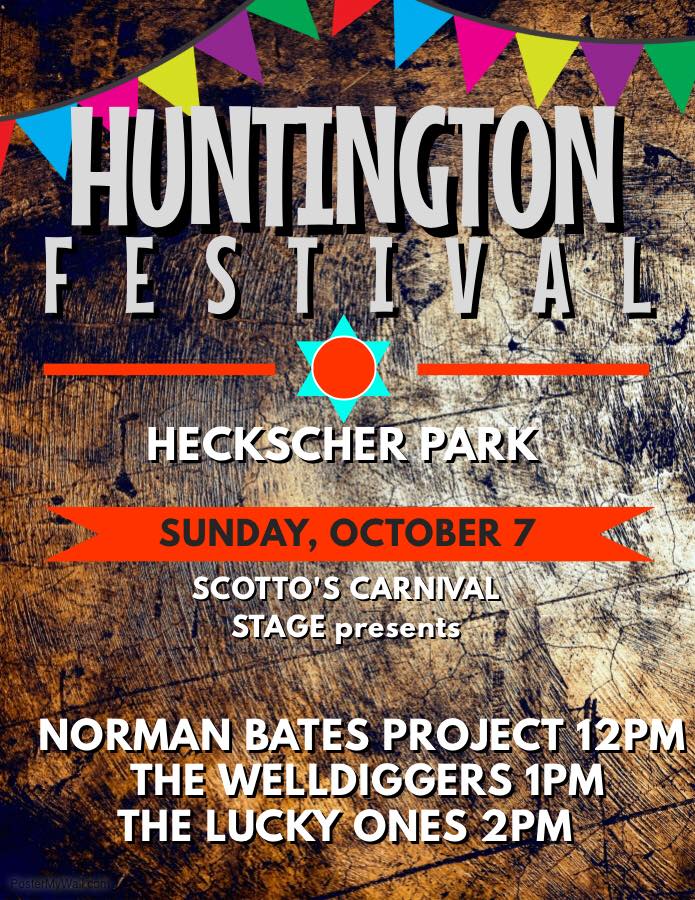 Make a point of checking out this eclectic Fall festival.  Besides chowing down on such delectable eats as lobster rolls, seafood paella and Thai dumplings, there will be some tasty sounds on hand: Norman Bates Project (12 pm)...The WellDiggers (1 PM)...The Lucky Ones (2 PM)
---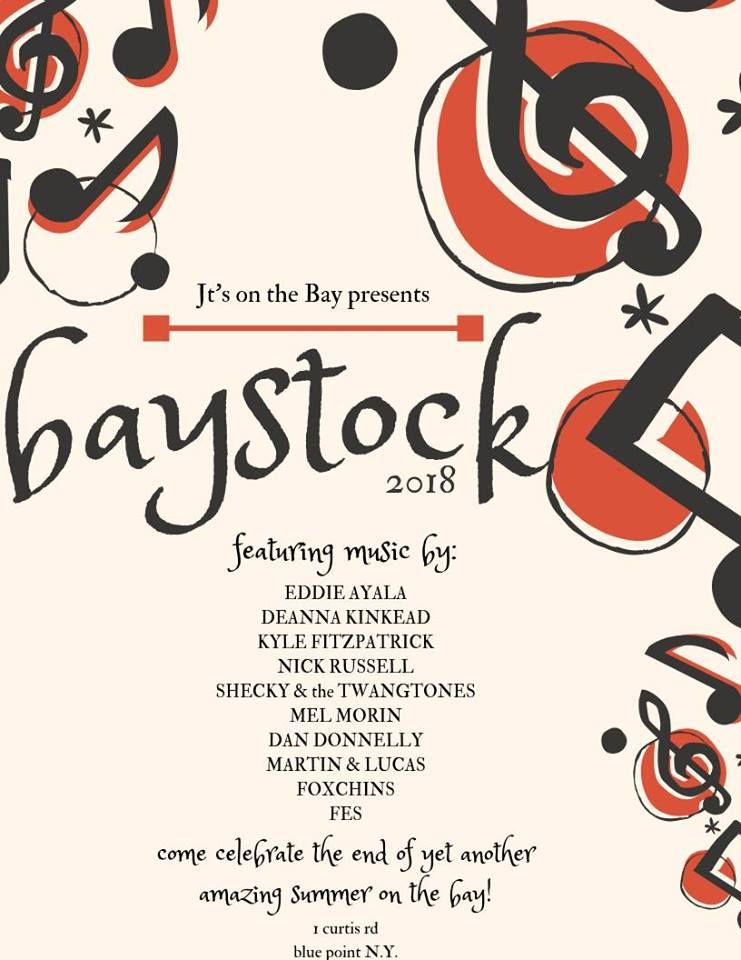 Come celebrate the end of another Long Island summer at this all day event presented by JT's on the Bay featuring food, drinks and local music!
---
Nancy Atlas, often described as "the missing link between Lucinda Williams and Sheryl Crow", is renowned for her onstage energy.  Opening the show is violinist Randi Fishenfeld.  Purchase Tickets HERE  Note: arrive early if you want a good seat!
---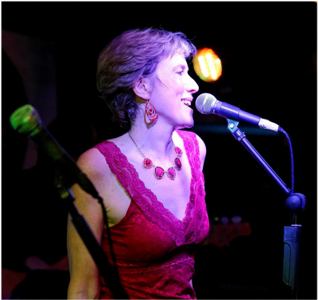 "Sarah Conway and the Playful Souls: An eclectic mix of great tunes- from country rock to blues, jazz swing, and gospel...her songs are poignant and surprisingly sexy" (Dan's Papers)
---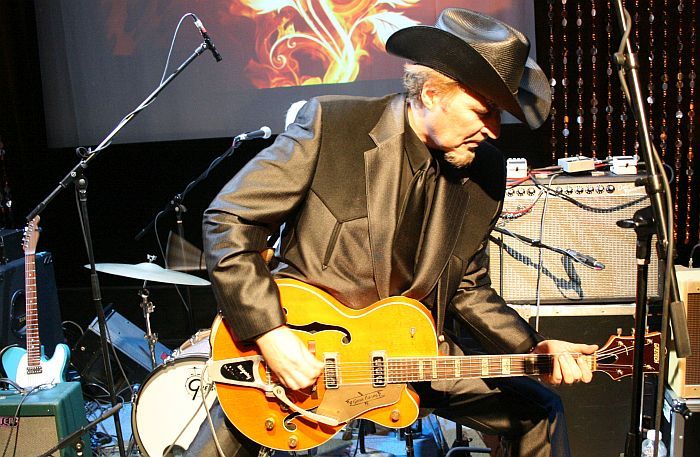 Every second Friday of the month is SHARKS NIGHT at this comfortable watering hole!  Giacomo Jack's is a throwback that reminds of just how laid back the bar scene in Long Island was back in the 70's and it's the perfect place to catch LI's premier rockabilly combo.  Gene and his merry band of Lone Sharks will make sure you get into the weekend groove!
---
This off-the-charts combo, which is fronted by guitarist & classically trained violinist Steve Uh, brings their mix of Bluegrass, Celtic, Latin, Afrobeat, Jazz & Jamband sounds to this popular eatery which features a menu that is worthy of the music.
---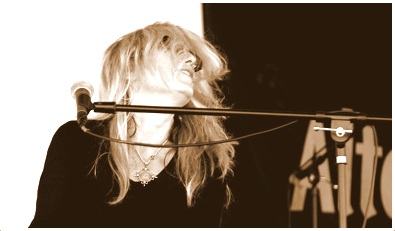 This pianist / vocalist deftly parlays the sounds of earthy jazz and blues into a memorable evening at this relaxed eatery.  "Gail Storm,one of the finest female piano players on the musical scene today,who can sing old and bold classics, and original pieces of recording work...creates a musical storm of her own with her exciting piano runs and vocals..." (Bill Nolan, WPKN Radio)
---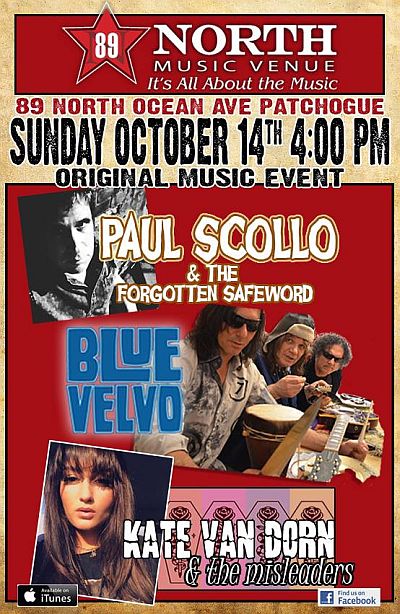 This All-Ages show features 3 bands which have garnered rave reviews for their original repertoire; Paul Scollo & The Forgotten Safeword, Blue Velvo, Kate Van Dorn & The Misleaders.  Showtime: 4 PM  Advance Tickets: $10  Day of Show: $12
---
14th - Folk Jams / Song Circle  South Huntington Library  Huntington, NY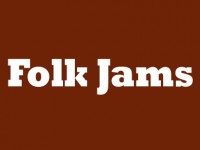 The Folk Music Society of Huntington's monthly Folk Jam/Song Circle/Sing-Along affords musicians and singers of all experience levels an opportunity to play, sing and hone their performance skills. Extending from 1-4 p.m. one Sunday a month at the South Huntington Public Library (145 Pidgeon Hill Road, Huntington Station), the Folk Jams are completely acoustic, unplugged events attended primarily by amateur musicians and those who love to sing, although visitors who just want to listen are also welcome. Song selections range across the broad folk milieu, but are often taken from the "Rise Up Singing" and "Rise Again" songbooks. Admission is free and open to the public. Participants are asked to bring their voices, acoustic instruments, and a snack/non-alcoholic beverage to share.
---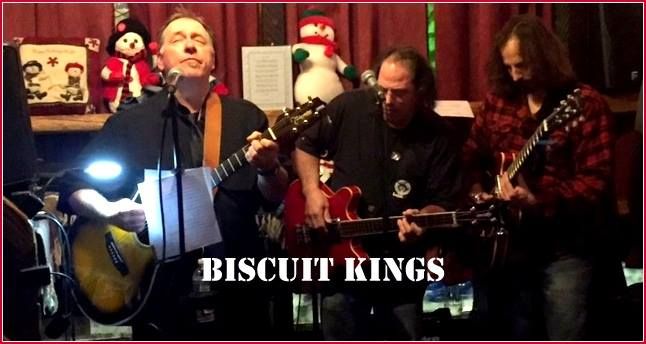 I'm a member of this Americana Blues band that likes to put a little rock in your sock & a little quake in yer shake.  We appear at this popular South Shore eatery the third Thursday of every month and do some original music mixed with some unusual cover material.  Downhome eats + Tasty Music = a great night out!
---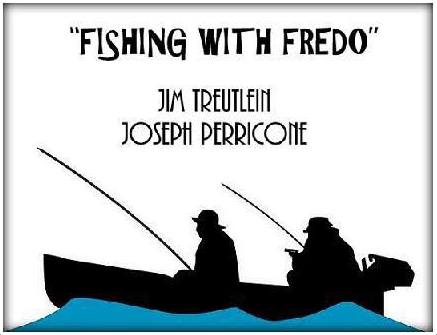 This crafty duo is comprised of two of LI's finest musicians; Joseph Perricone (who many you know from his work with his combo, The Other Shoe) and Jim Treutein (a solo artist best known for his deft handling of a wide swath of material by traditional and contemporary songwriters).  Between their casual onstage banter and their well chosen repertoire which ranges from the Irish mysticism of Van Morrison's early work to authentic Americana roots music, they always bring a solid commitment to the music they play.
---

This well-traveled Grateful Dead tribute band always does a great job of channeling the essence of Jerry & Company.  This relaxed venue has a great tie-dyed vibe and is the perfect place to catch these seasoned players.
---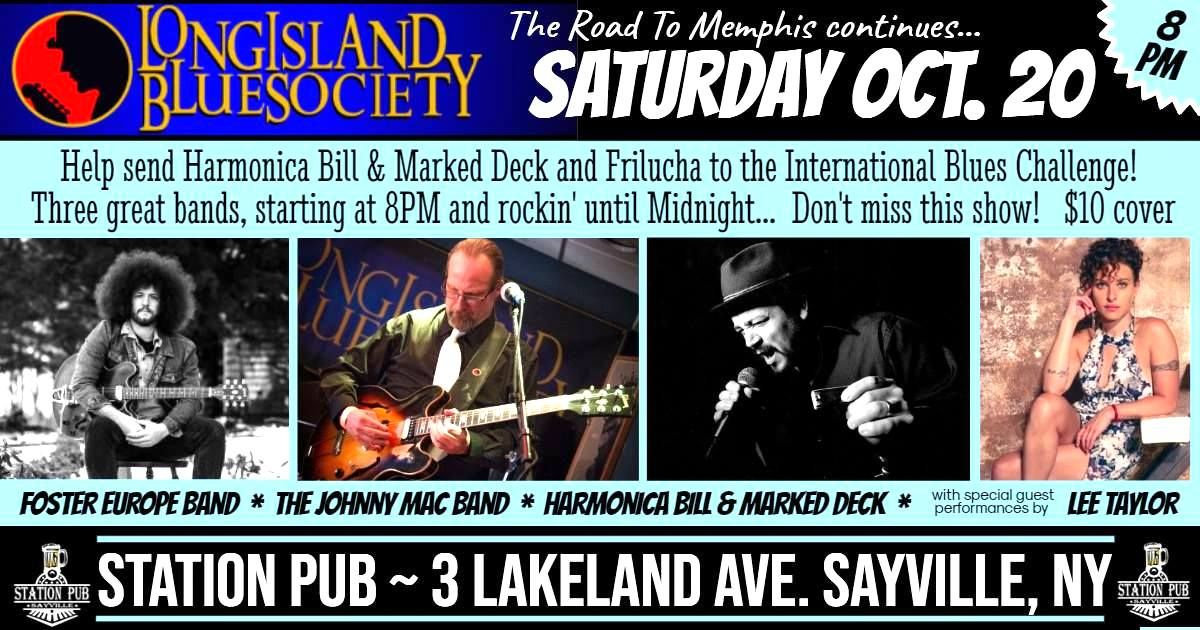 Calling all blues aficionados!  Support this LI Blues Society event that is all about raising money to send local blues artists, Harmonica Bill & Marked Deck and Frilucha, to Memphis to participate in the vaunted International Blues Challenge. The artists who will be performing include Foster Europe Band, The Johnny Mac Band, Harmonica Bill & Marked Deck with a special appearance by Lee Taylor.  Showtime: 8 - Midnight  $10 cover.  Cash bar & full menu available.
---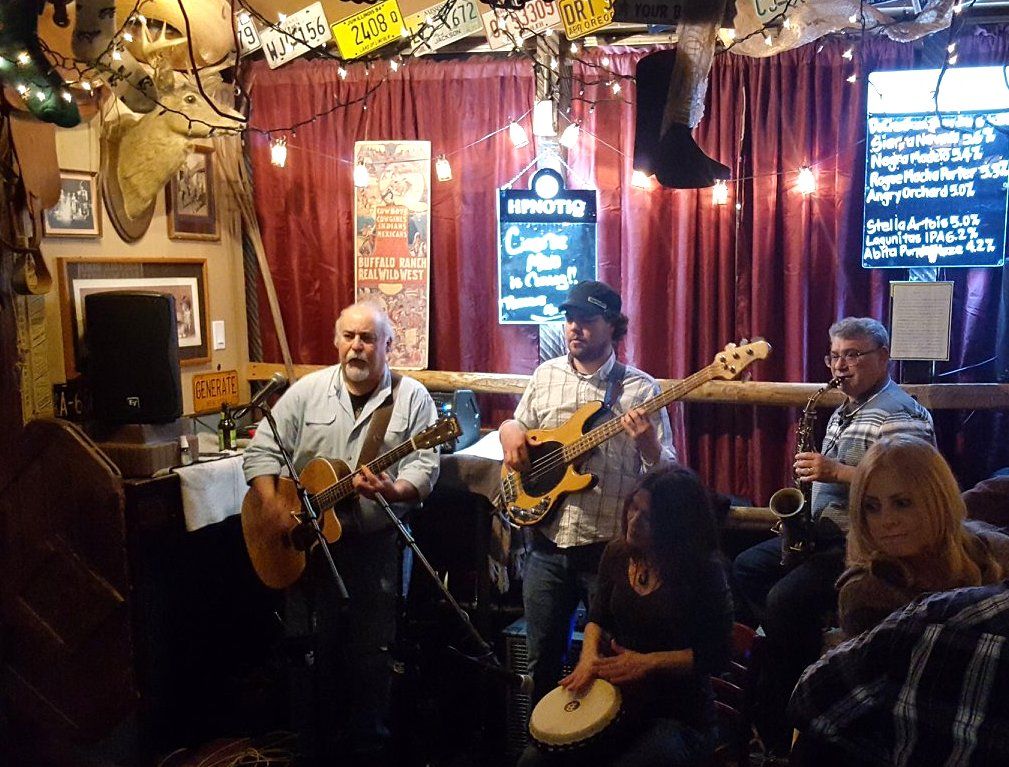 This Original American Rock n Blues n Roll outfit (2012 Blues Hall of Fame inductees) is a blues-you-can-use combo that is a known for conjuring up earthy vibes of Chi-town and Memphis.  
---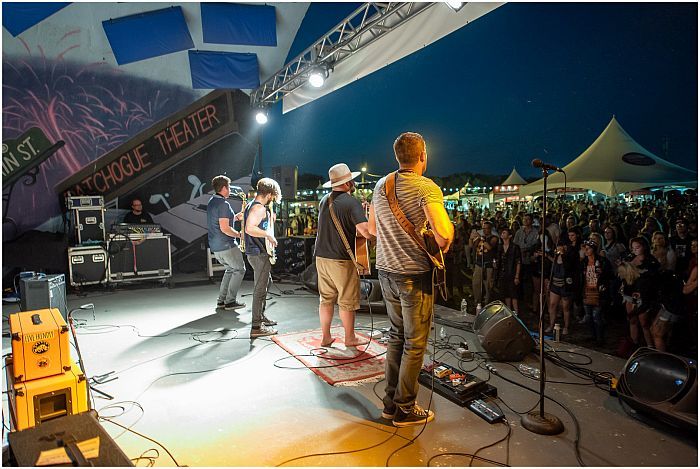 This Huntington based combo is an Alternative/Indie Rock Band. Their music is most often influenced by The Revivalists, Sublime, and Mumford & Sons.  Showtime: 11:30 PM
---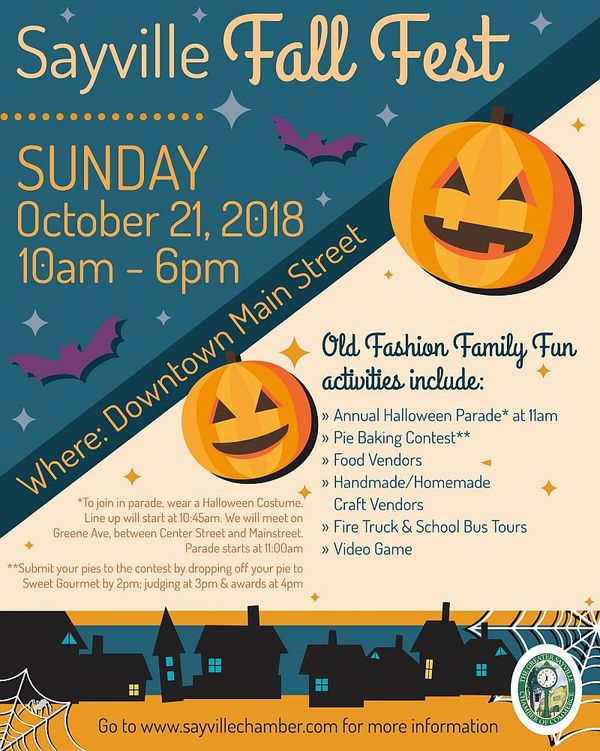 Pete Mancini, who recently signed with the Diversion Records label, will be kicking up some dust with The Hillside Airmen at this kid friendly Fall Festival that features such activities as painted ceramics, petting zoo, pre-carved pumpkin carving contest, bake off contest, & kids rides.  From an NPR Pete Mancini  review: "Just as Roger McGuinn, Gram Parsons and company had done decades earlier, Mancini's crew crafts a warm, organic sound bearing deep country roots, but still informed by rock 'n' roll."
---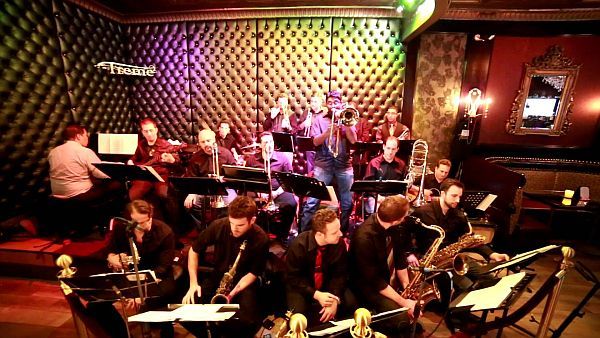 This seventeen-piece ensemble of seasoned players has the distinction of being the only active big band on Long Island that performs original music.  Their shows always feature an energetic approach to jazz while still maintaining the traditions of that particular musical genre.
---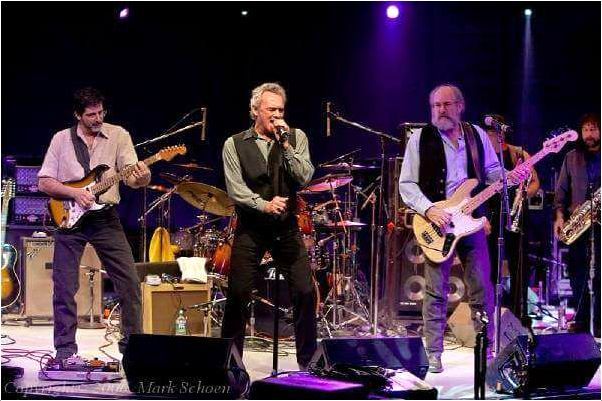 During the 70's and 80's, the Stanton Anderson Band was one of the most popular Southern Blues Rock combos on the Long Island club circuit.  They're back and there better than ever.  Catch a night of Southern music hospitality at one of LI's most popular venues.  Opening the show is the Johnny Mac Band, a seasoned roadhouse outfit that is known for their earthy approach to playing solid blues music.  This is a great double bill so you can expect tickets to go quickly.  Tattoos and cowboy hats are optional.  Purchase Tickets HERE 
---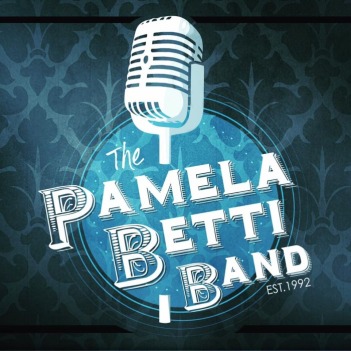 Betti, who fronts this rowdy rhythm & blues outfit, is very adept at working a room.  Expect a rousing Halloween show from this recent inductee into the Blues Hall of Fame!
---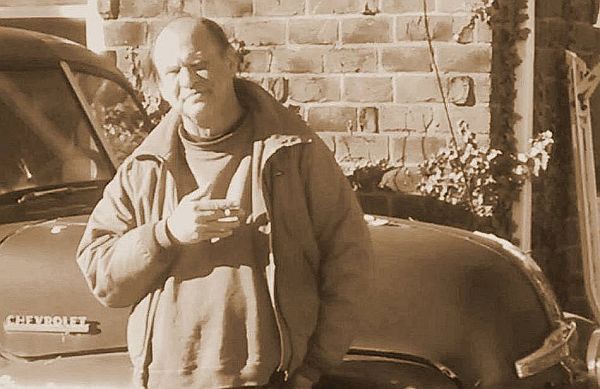 Reilly, whose recent album Three Steps Ahead of The Clown Car revealed a songwriter who has a unique perspective on society and those who manage to  inhabit it, performs an evening of unlikely original music at this popular coffeehouse.
---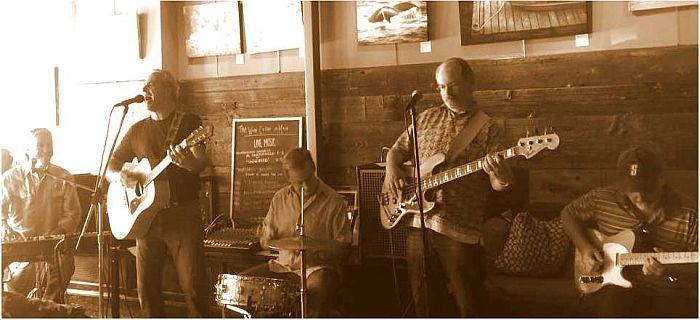 Santoriello, who many of you will remember from his front man work with the Little Wilson band and Cadillac Moon, is one of the Island's top male vocalists.  Be sure to catch him and his band of Phantoms at this jazz & blues enclave.
---
This Funk Jam band has a lively songbook that features well-crafted original tunes along with a mix of covers by such artists as James Brown, Tower of Power and The Meters.  Watch them hold forth at this venue's wild & crazy HALLOWEEN WIG PARTY.  As the immortal Tommy Tucker once sang, "Put on your hi heel sneakers, wear your wig hat on your head"
---
27th - 25 Years of Mr. Beerys Celebration  Bethpage, NY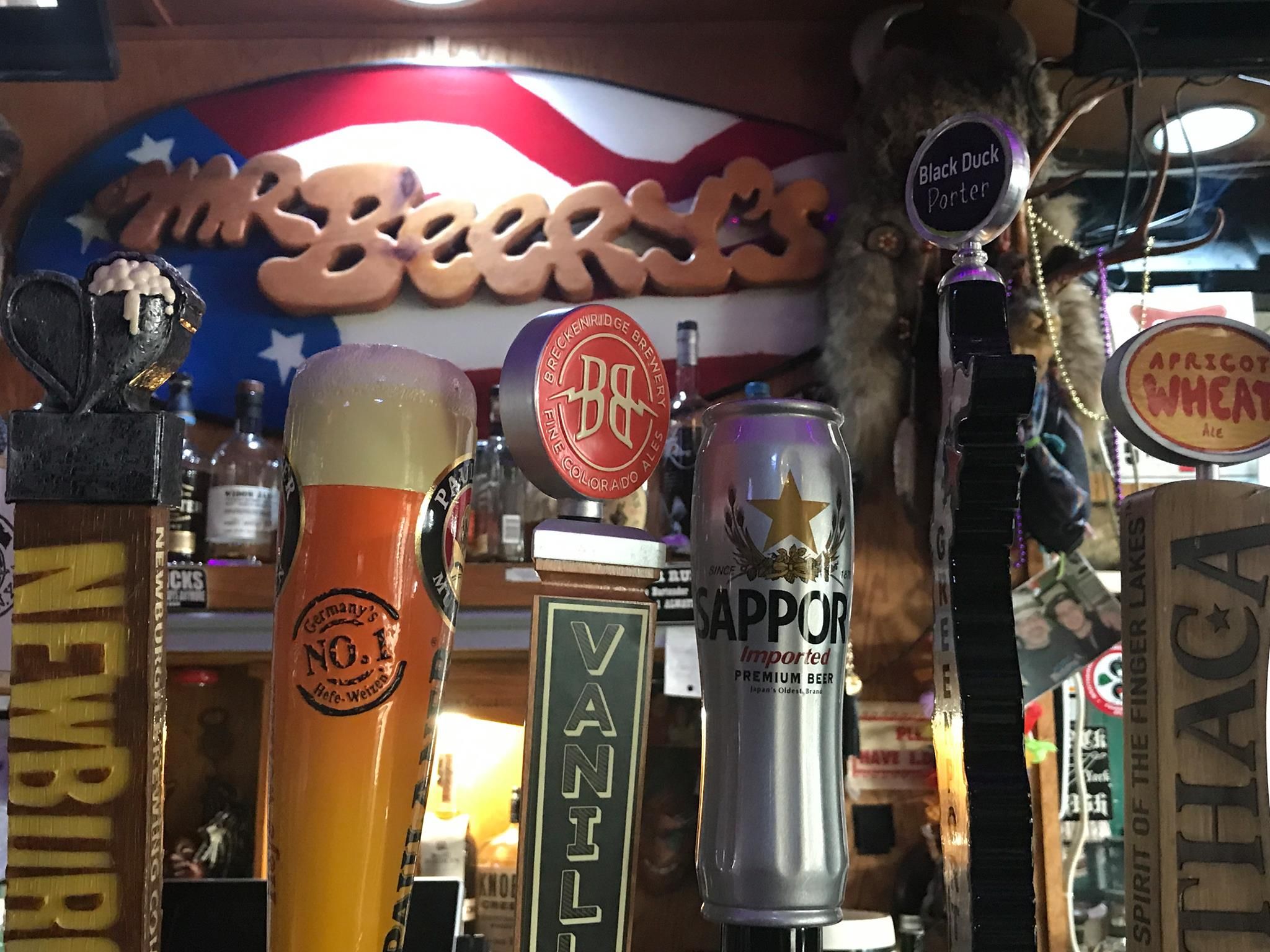 Don't miss this day long celebration of this legendary LI watering hole.  Expect some rowdy bands, uncontrollable dancing and cold beer.  This event runs from 12 PM on Oct 27 to 4 AM on Oct 28...shazam!  For Full Band Lineup, visit the Mr. Berry's website.
---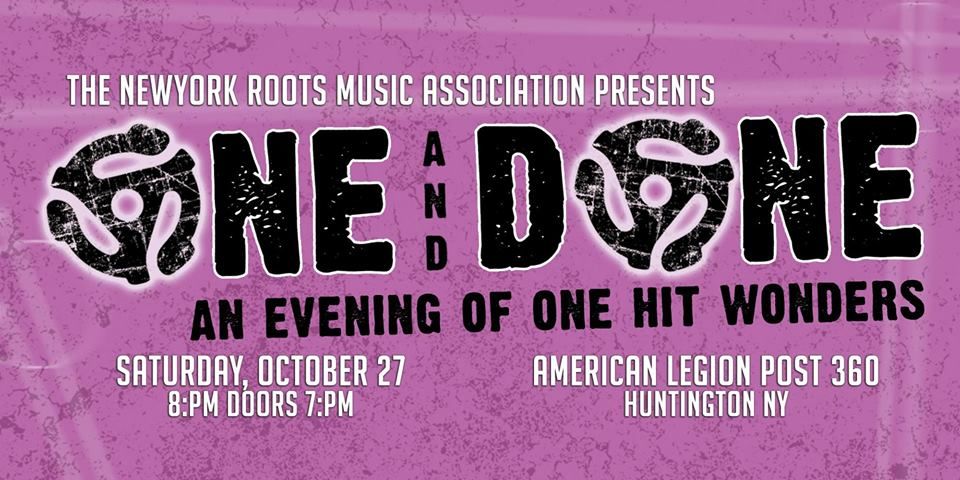 NYRMA aka The New York Roots Music Association is a group of like-minded Long Island, NY musicians who always look for a different way to collaborate and present various styles of music.  This rowdy collective is back with another thematic show that celebrates One Hit Wonders.  You can expect an evening of songs that have lived on via radio, soundtracks, cover versions and stadium chants!  Some of the featured artists who will be performing include Bill Shuren, Jessica Upham, Terry Day, Christine Sweeney, Brian Halverson, Andrew Fortier, Cole Fortier, Allen Santoriello, Pete Mancini, Russ Seeger, Raecine Coles, Eamonn Bowles, Michele Sivori, Steve Prisco, Mike Drance, Claudia Jacobs, Jon Geffner, Tom Licameli, Mary Lamont, Jim Marchese, Annie Mark, Joe Perricone, Tom Pfeifer,  and Maag Stanley.  Showtime: 8 - 11 pm  You can Purchase Tickets HERE 
---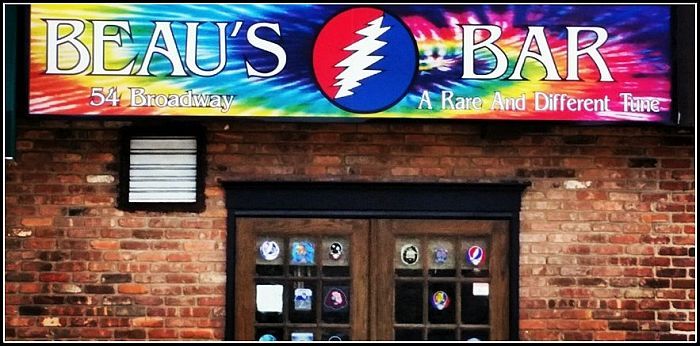 Once you hear this full electric quartet's carefree mix of retro surf, reggae and all-around-the-world soul music, you will find yourself dancing in a hypnotic state of Twangtonia!
---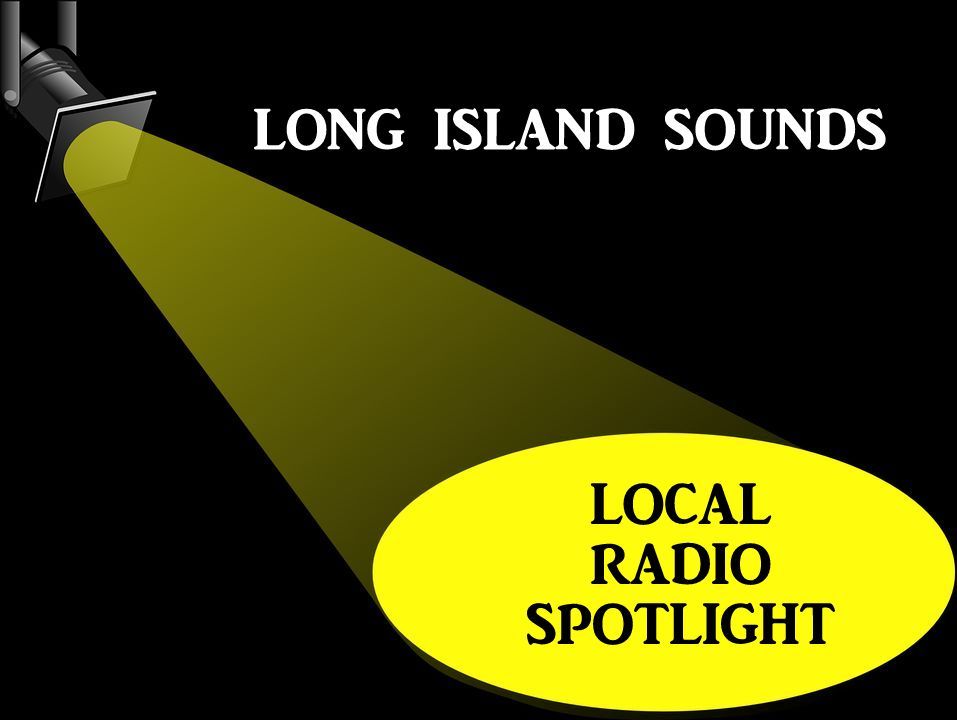 ---

---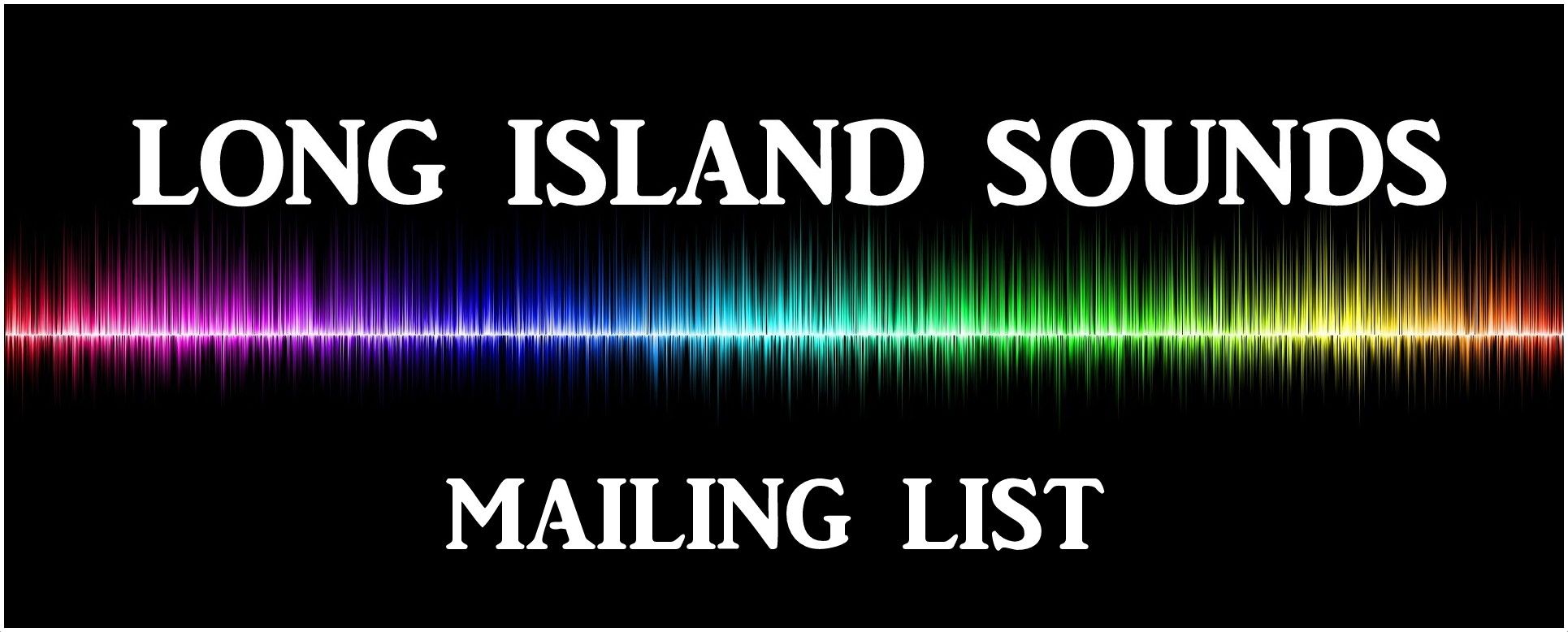 Don't miss any of the great live music events happening all over Long Island!
---

---