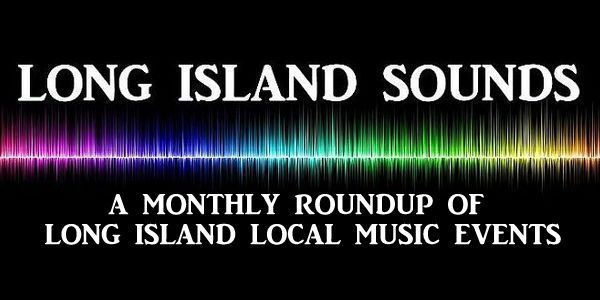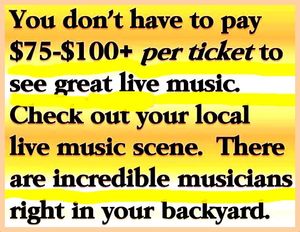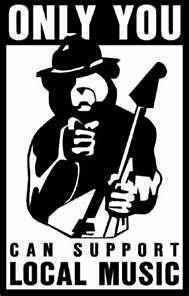 MAY 2019
---
2nd - Dead Ringers  The Warehouse  Amityville, NY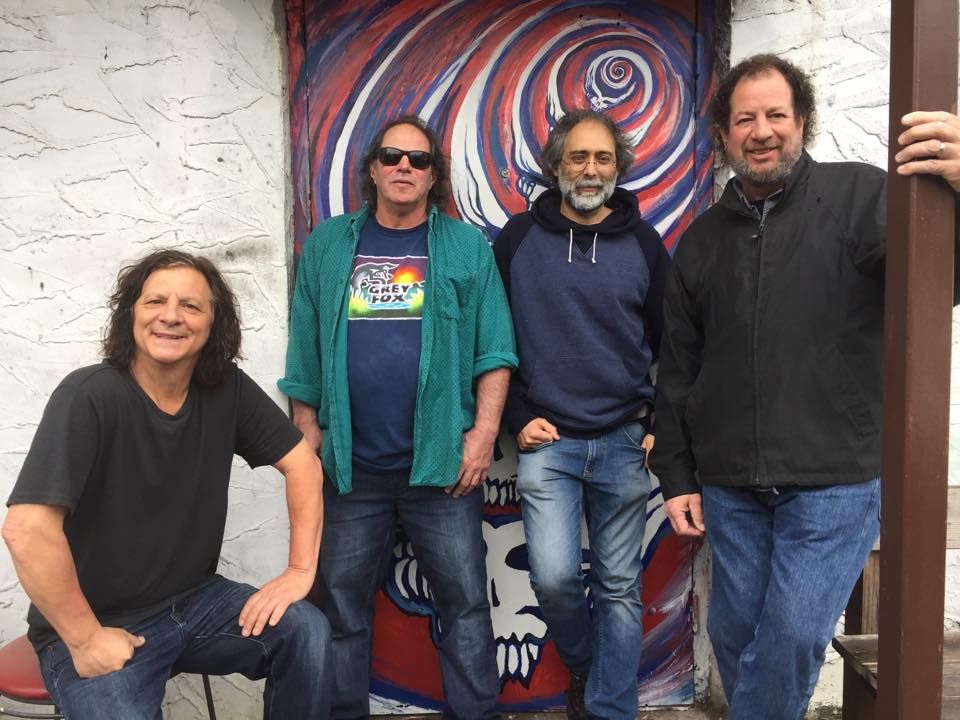 This Dead meets Bluegrass combo, that features the following multi-talented players: Jimmy Fleming - Guitar, Mandolin, Fiddle, Vocals / John Mercurio - Guitar, Vocals / Jeff Goldstein - Bass / Lee Shonik - Drums, is always moving in new directions with inspired jamming to straight ahead rock and blues!  Showtime: 7:30 pm - 10:30 pm.
---
2nd - Los Dos  Beau's  Greenlawn,NY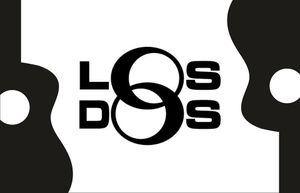 "Classic rock, acoustic style! Join us for a full set of a favorite artist. This month ... The Doors, with special guest Tedd Kanakaris on keys!"  Showtime: 7:30 pm - 10:30 pm
---
3rd - The Hideaways  Ziggy's Corner Pub  Massapequa, NY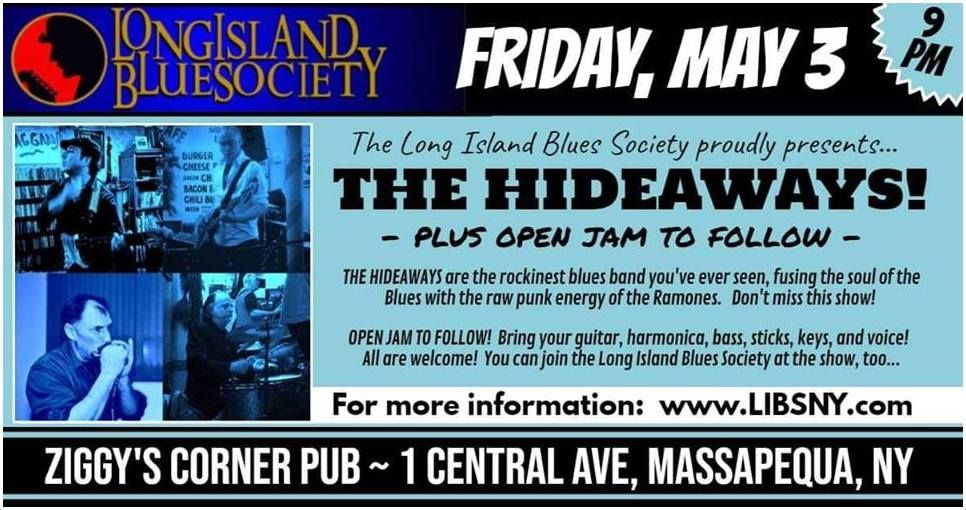 The Long Island Blues Society proudly presents The Hideaways!  Showtime: 9 pm!  Plus there will be an open jam to follow the Hideaways set!  For more information: www.LIBSNY.com 
---
3rd - Allen Santoriello & the Phantoms  Cornerstone Irish American Bar & Grill  Mineola, NY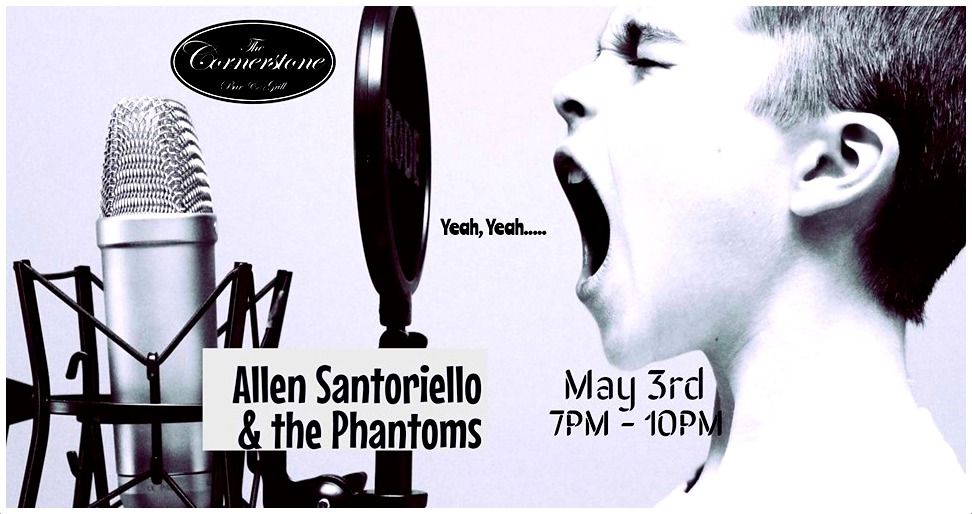 Come out and support Allen and the Phantoms as they undertake their maiden voyage at The Cornerstone!  Showtime: 7 pm - 10 pm.
---
3rd - Big Frank & The Healers  Thai Rock  Rockaway Beach, NY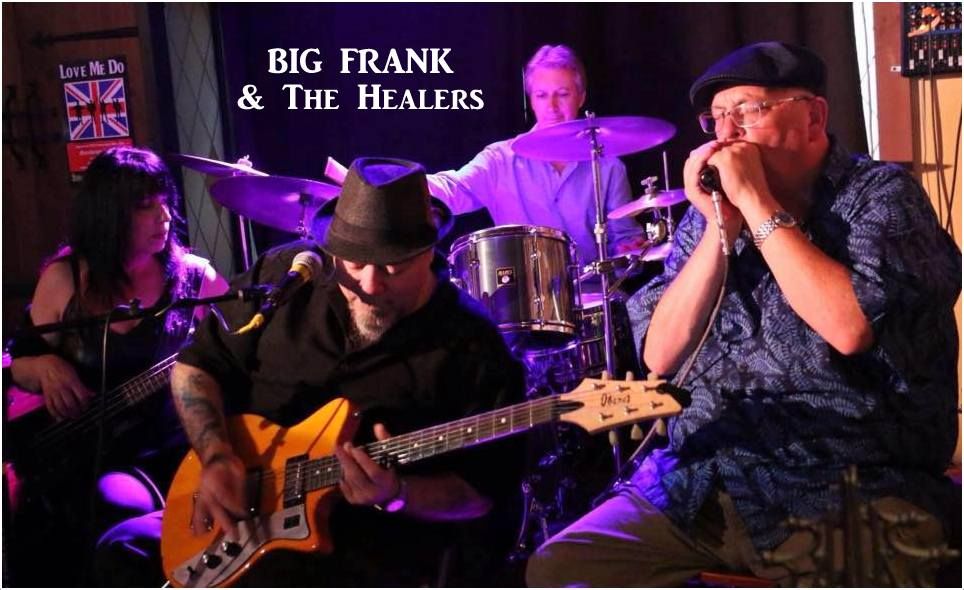 Big Frank is a traditional electric and acoustic blues musician known for his powerful vocals and sleek bottleneck slide style. The Healers consist of the long serving crack rhythm section Margey Peters on Bass and Bill Rankin on Drums. Rounding out the quartet is the fabulous Mike Smith on amplified and acoustic harp. This combo is well known for delivering a genuine taste of the American Blues experience.  Showtime: 8:30 pm.
---
3rd - Dan Nelson / The Contention  Mr. Beery's  Bethpage, NY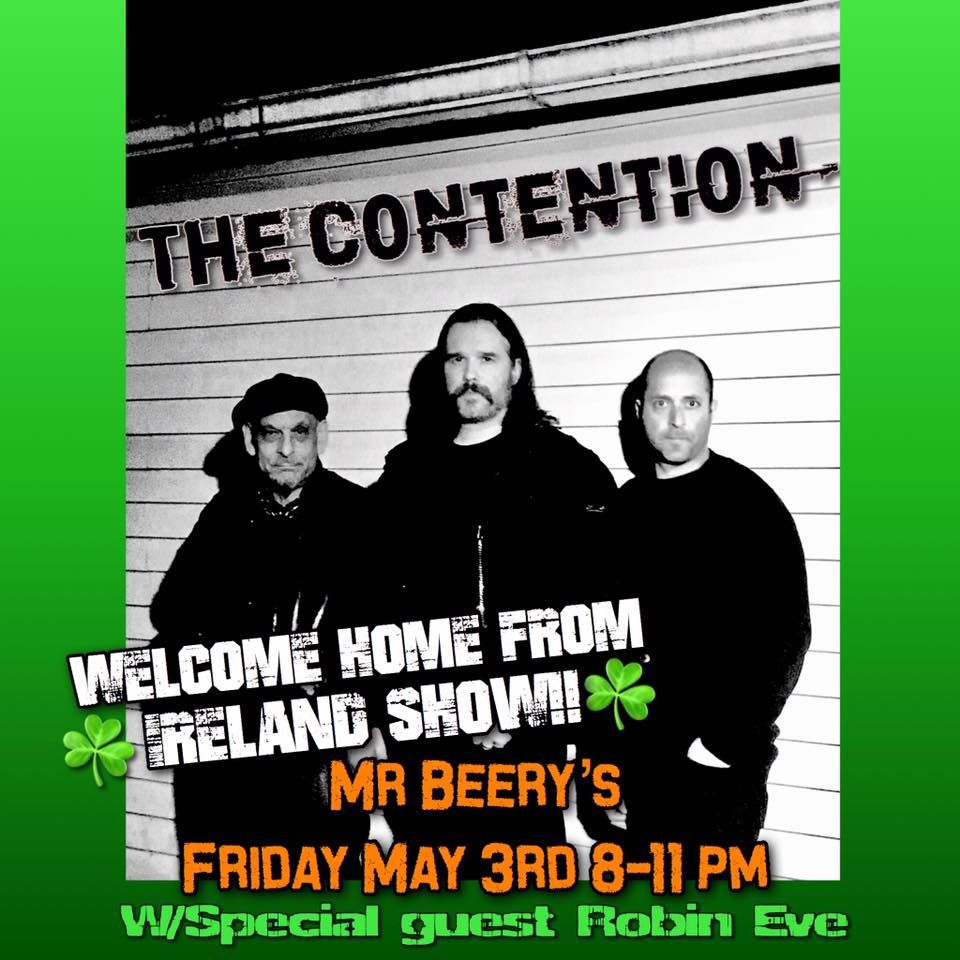 Dan Nelson, formerly with such bands as Wolfpack Black, Blackgates, Mad Tandem, Lead Pipe Cruelty, Anthrax, TRED and Inside Hollow, performs with The Contention at this legendary watering hole in Bethpage.  "Telling a good story, or a bad story with at the very least a good ending...it's all about the ending."  Also on the bill is special guest Singer/Songwriter Robin Eve.  Showtime: 8 pm - 11:30 pm.
---
3rd - The Jumpers  Giacomo Jack's  Amityville, NY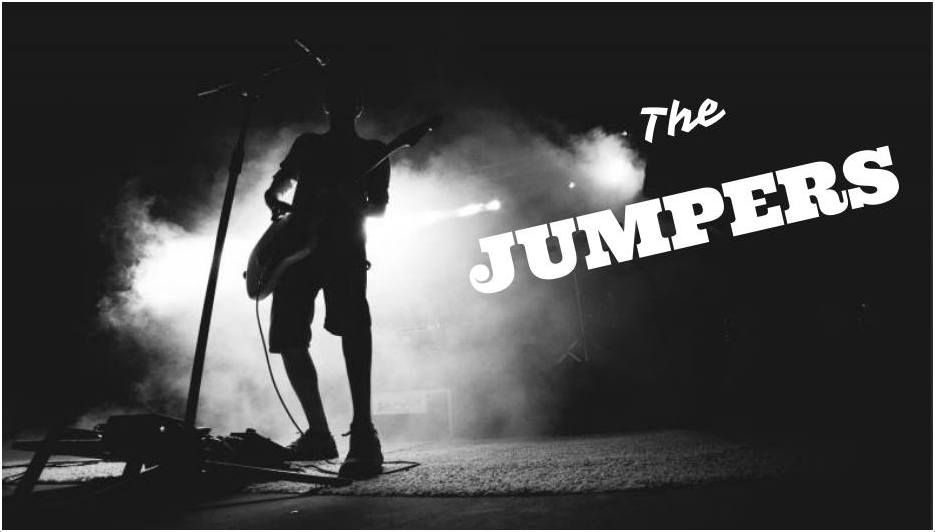 The Jumpers are back at Jacks with the original lineup (John Judd, Mike Destio, Ralph Santiago, Pat Ruhlman, and Charlie Craig)!  Showtime: 10 pm - 1 am.
---
3rd - Hard Acts To Follow  Staller Center For The Arts  Stony Brook, NY
Taylor Ackley and the Deep Roots Ensemble, a  unique chamber orchestra built from a mix of folk and classical instruments ranging from banjo and dobro to French horn and bassoon, present Hard Acts to Follow in the Recital Hall at Staller Center for the Arts at Stony Brook University. They will be joined by legendary mandolinist Buddy Merriam for a dynamic performance featuring standards from the bluegrass, country, blues and folk repertoires, as well as premieres of new music by Ackley and Merriam. Some artists are so powerful that the ways they play and the songs they write become defining features of entire musical traditions. Hard Acts to Follow celebrates some of the storied figures of American Roots Music, including Bill Monroe, Dolly Parton, Chester (Howlin' Wolf) Burnette and Bob Dylan.  Showtime: 8 pm - 10 pm
---
3rd - Johnny Mac & Dave Ice  Paradise Saloon  West Islip, NY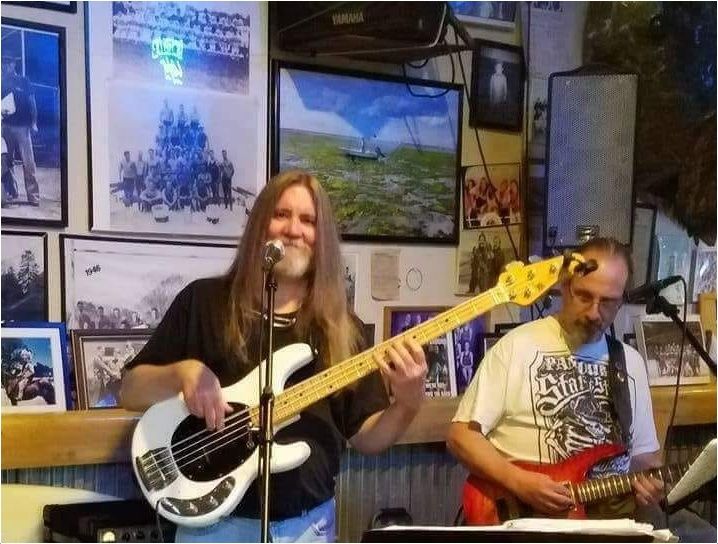 Johnny Mac and Dave Ice are taking requests at the new hot spot!  Come on down and check out the Paradise Saloon!  Showtime: 8 pm - 11 pm.
---
3rd - 45 RPM  The Warehouse  Amityville, NY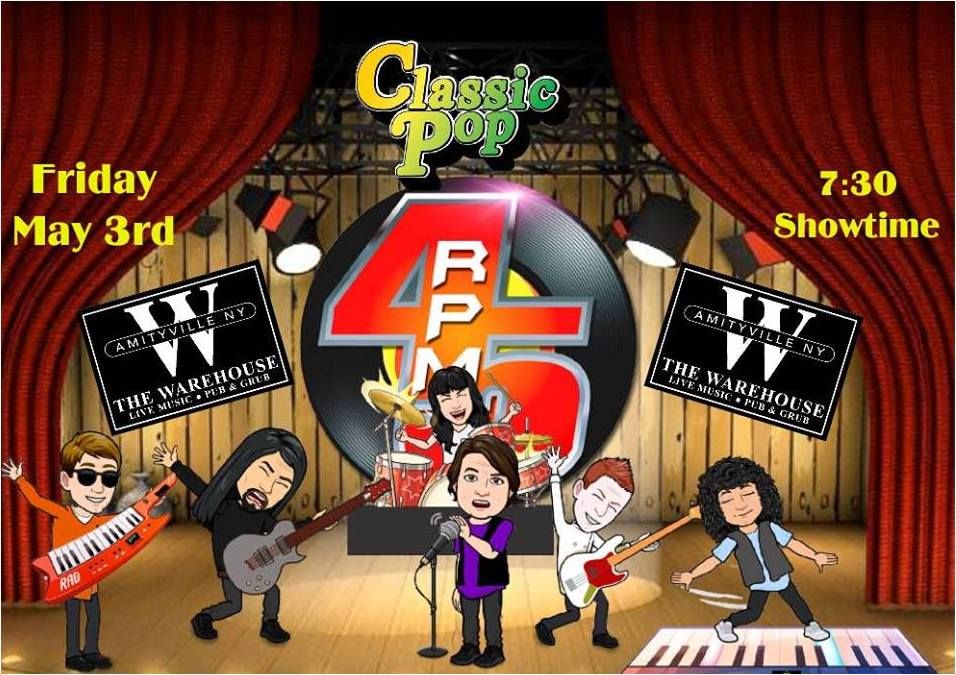 Ooooh la la!  Something always happens whenever this band plays The Warehouse!  Showtime: 7:30 pm - 10:30 pm.
---
3rd - Atomic Red Hots  Treme, Islip

Treat yourself to a night in this warm, elegant and inviting lounge.  Sit with friends and sip some delicious cocktails while you sample the special blend of slinky jazz ,swing ,dirty blues and of course raucous rockabilly as parlayed by the Atomic Red Hots!  Showtime:8 pm
---
3rd - Reckoning  The Checkmate Inn  Setauket, NY

2 sets acoustic Reckoning band!  Free Admission!  Showtime: 10 pm - 2 am.
---
4th - Garland Jeffreys  My Father's Place @ Roslyn Hotel  Roslyn, NY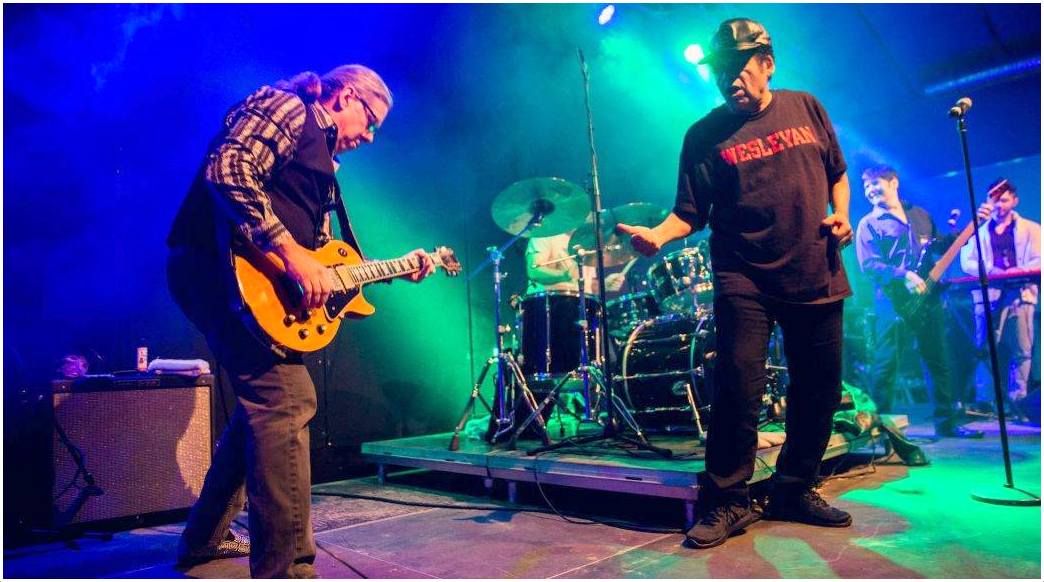 Don't miss Garland Jeffreys' Final Long Island Appearance!  From the My Father's Place website: "Garland Jeffreys has been making provocative, personally charged urban rock and roll since the late 1960s. From proto-punk to rock to folk to blues to reggae (Bob Marley once said he was the best interpreter of reggae in the US) Jeffreys has long held the respect of his peers and the breadth of contributors to his recordings and performances reflect that, as well as an ahead of his time penchant for musical genre-bending: Dr. John, The E Street Band, John Cale, Michael Brecker, Larry Campbell, The Rumour, James Taylor, Sly & Robbie, Sonny Rollins, Linton Kwesi Johnson, Bruce Springsteen, U2 and Lou Reed among many more have recorded and performed with him. It's a testament to both the broad appeal and diversity of his music that his songs have been covered by hardcore punk legends The Circle Jerks (whose version of "Wild in the Streets" is a skater anthem), psych-folkies Vetiver and jazz trumpeter Randy Brecker."  Showtime: 8 pm.  Get your tickets HERE 
---
4th - Jim Treutlein  Novi  Baldwin, NY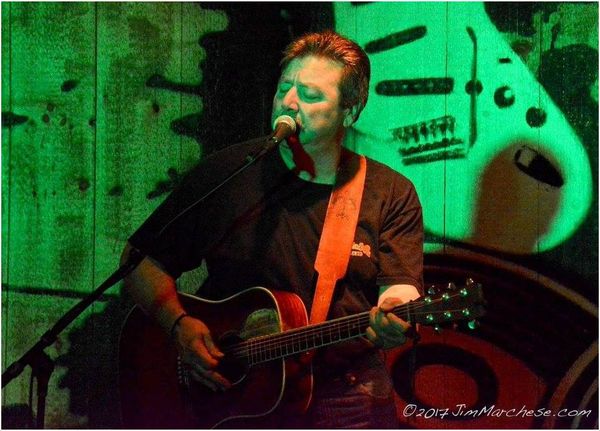 Enjoy an evening of Americana music with Jim Treutein; a musician who is widely known as a "songfinder"; a musician who digs up not-often heard songs and puts his own unique stamp on them.  Showtime: 8 pm - 11 pm
---
4th - Mighty Ramon & The Phantoms of Soul  Charlotte's Speakeasy  Farmingdale, NY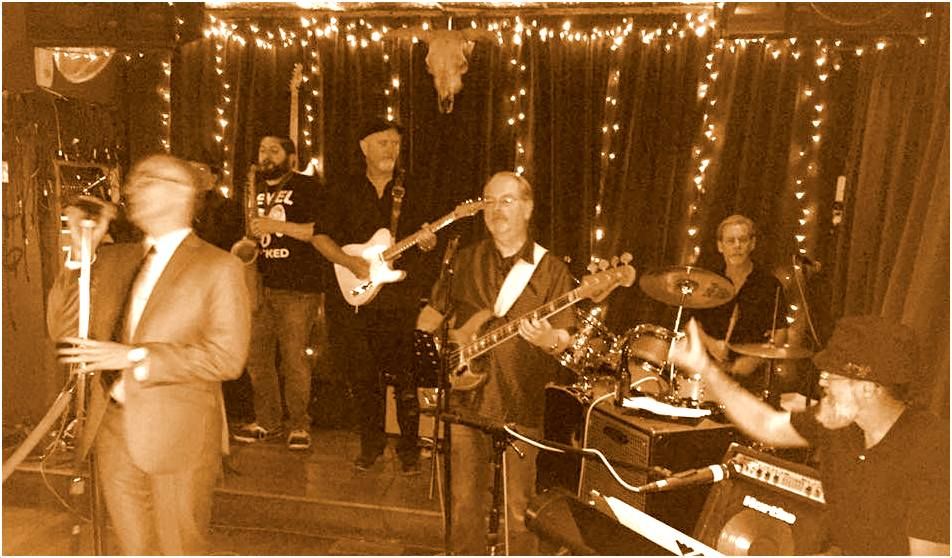 This wild & loose R&B soul outfit brings their high energy groove to this retro speakeasy.  If you haven't been to Charlotte's Speakeasy, you're in for a treat - a great hang with a terrific vibe. One thing you need to know about this venue is that you need to go to the Charlotte's Speakeasy website to get the password for admission the week of the show. What to expect: This band will put a little rock in yer sock and a little quake in yer shake!  Showtime: 8 pm - Midnight  Note: get there early because space is limited!
---
4th - Shecky & The Twangtones  Grey Horse Tavern  Bayport, NY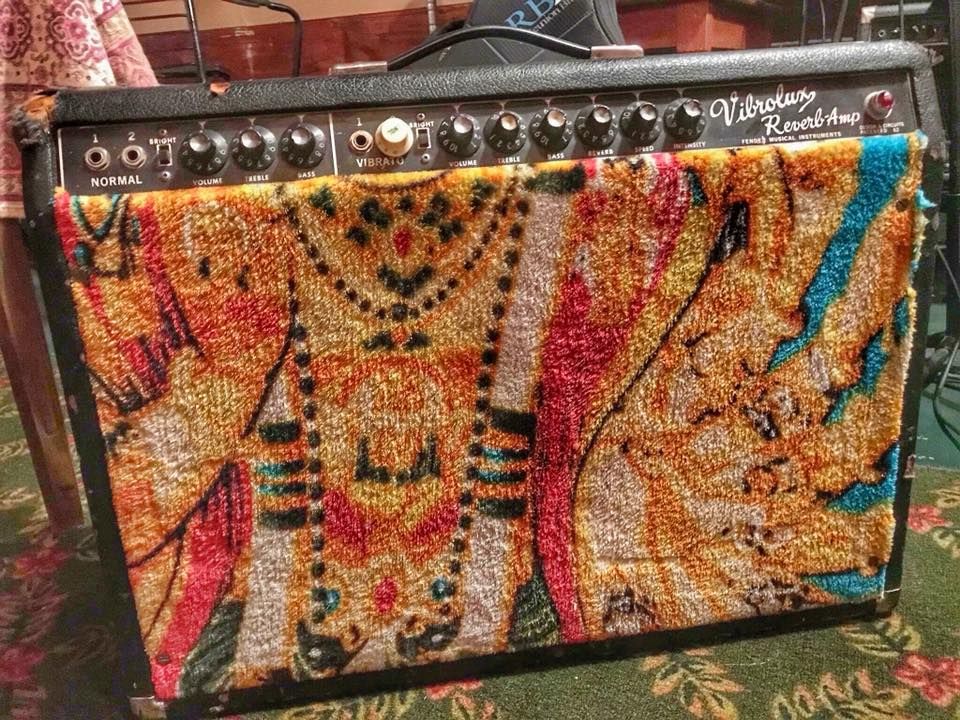 Don't miss out on this spectacular show by Shecky & The Twangtones, a razor sharp retro surf,reggae & soul jam combo!  Showtime: 9 pm - 11:55 pm.
---
4th - Spring Music Festival  Harmony Vineyards  Head of the Harbor, NY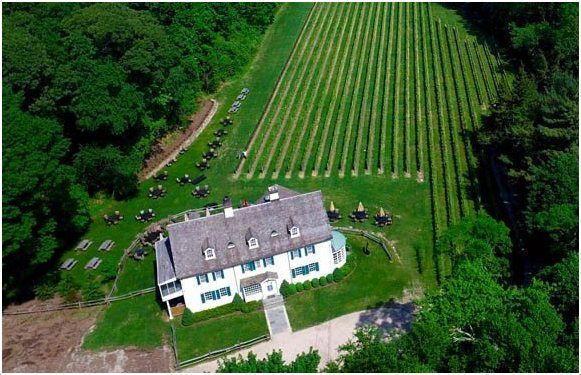 Don't miss this laid back Spring Music Festival that takes place in a buccolic setting at Harmony Vineyards.  Music Line Up: 1-2pm Melani Morin / 2-3pm Bryan Gallo / 3-4pm Deanna Kinkead / 4-5pm Travis Mckeveny.  Tickets are $20. Ticket price includes live music and one drink of choice. Tickets are $15 for wine club members. Please note, you will need to show your wine club card along with your ticket at the door. Tickets will be $25.00 at the door.
---
4th - The Hitman Blues Band  Treme, Islip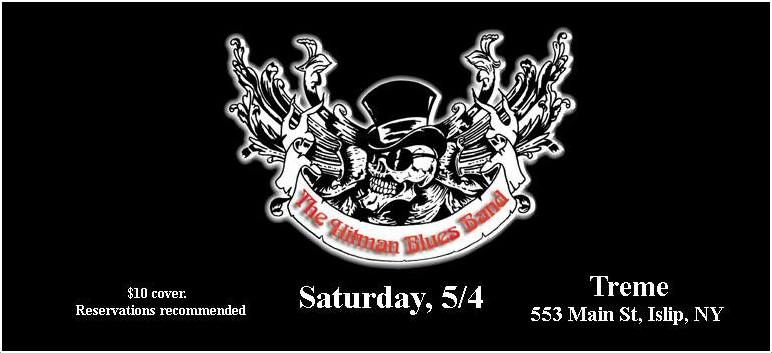 Join the Hitman Blues Band with special guest drummer Tommy Ryan for a great evening of original Modern Blues!  Showtime: 8 pm - 11 pm.
---
4th - Highview  Ristegio's  North Patchogue, NY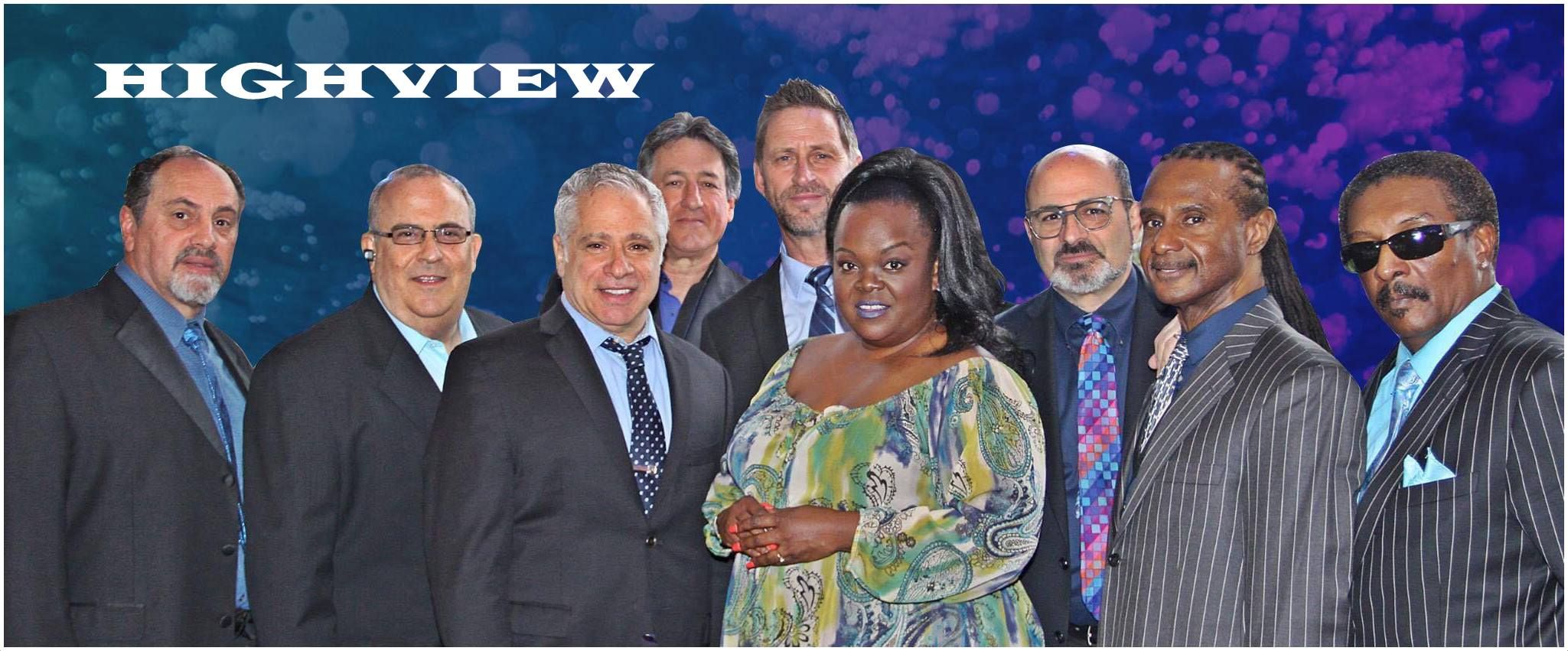 Catch this Funk, Classic R&B, soul, Motown & Disco combo at this eclectic Italian eatery.  Showtime: 9:30 pm - 1:30 am.
---
4th - Six Gun  Boardy Barn  Hampton Bays, NY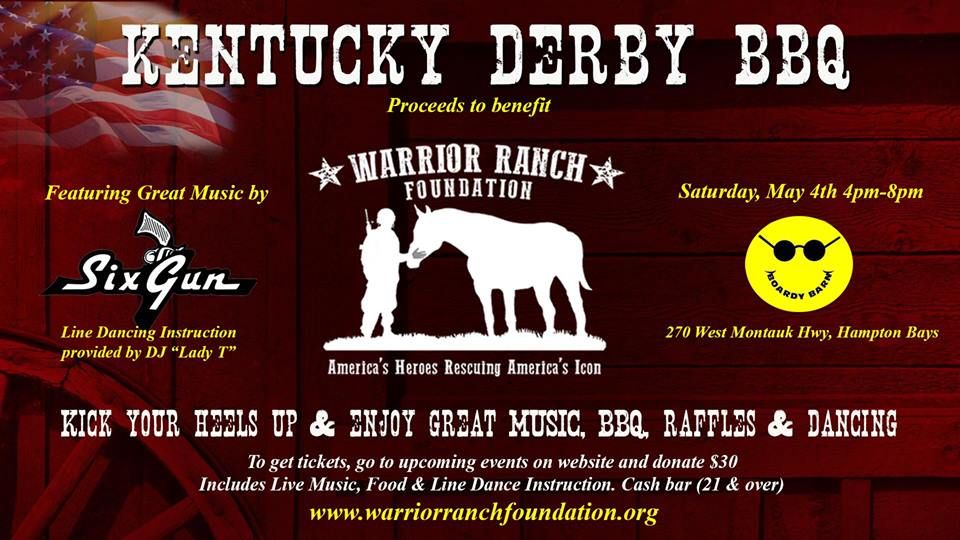 Come out & dig this Kentucky Deby BBQ event!  Kick your heels up & enjoy great music sounds by Six Gun, line dancing, food and raffles all while supporting a great cause, our veterans and first responders!  Showtime: Doors will open at 3:30 pm.  Get your tickets HERE  
---
4th - Time Out Blues Band  Giacomo Jack's Amityville, NY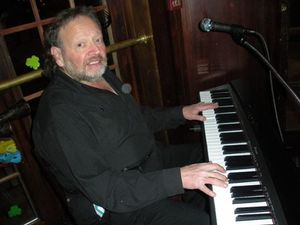 Treat yourself to a night of authentic blues power at this casual Amityville watering hole.  Note to all you Little Buster and the Soul Bros fans:  Buster's old keyboardist, aka the one and only Roast Beef Joe, is tinkling the ivories in this combo.  Stop by  this cool joint and say "Howdy" to Joe!
---
4th - The Sweet Suzi Band  Thai Rock  Rockaway Beach, NY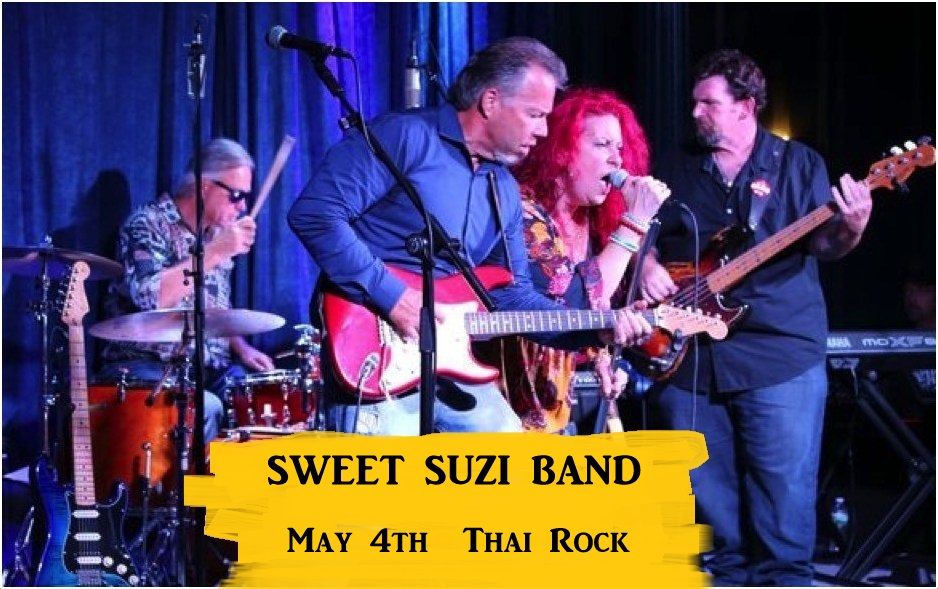 Sweet Suzi and her rowdy band of roadhouse renegades present an evening of tasty rhythm & blues music.  Showtime: 8:30 pm
---
4th - Alan Semerdjian  Swing The Teapot  Floral Park, NY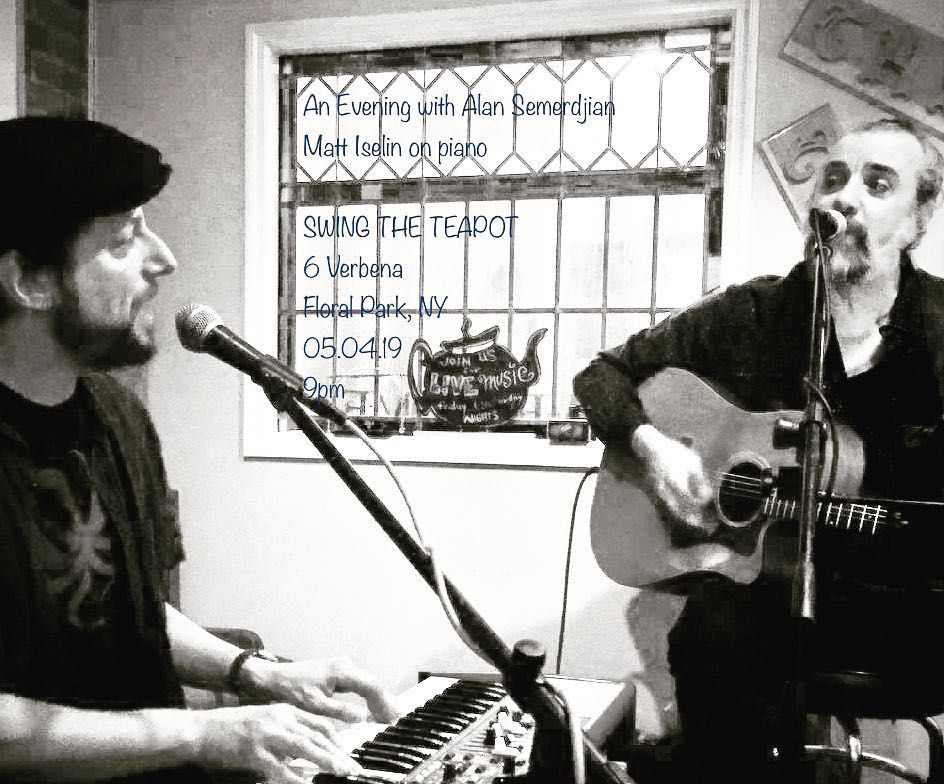 Alan Semerdjian is a songwriter, poet, educator, and occasional visual and performance art maker.  For this show, Semerdjian will be accompanied by Matt Iselin on piano.  Showtime: 9 pm.
---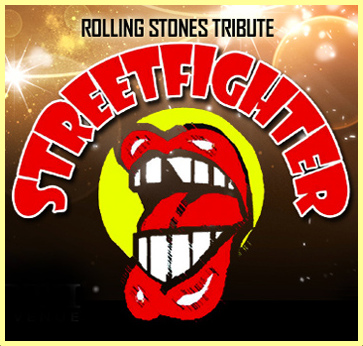 Established in 1978, the band was conceived to capture the music, spirit and feel of the worlds' greatest rock-n-roll band, The Rolling Stones. From their classic hit albums to their legendary stadium shows, Streetfighter always delivers a solid performance.  Also on the bill are Wild Honey and Instant Replay.  Showtimes:  Wild Honey 7:30 pm -- Instant Replay 9:15 pm -- Streetfighter 10 pm.  Get your tickets HERE  
---
5th - Rock Against Dementia  The Bowery Electric  NYC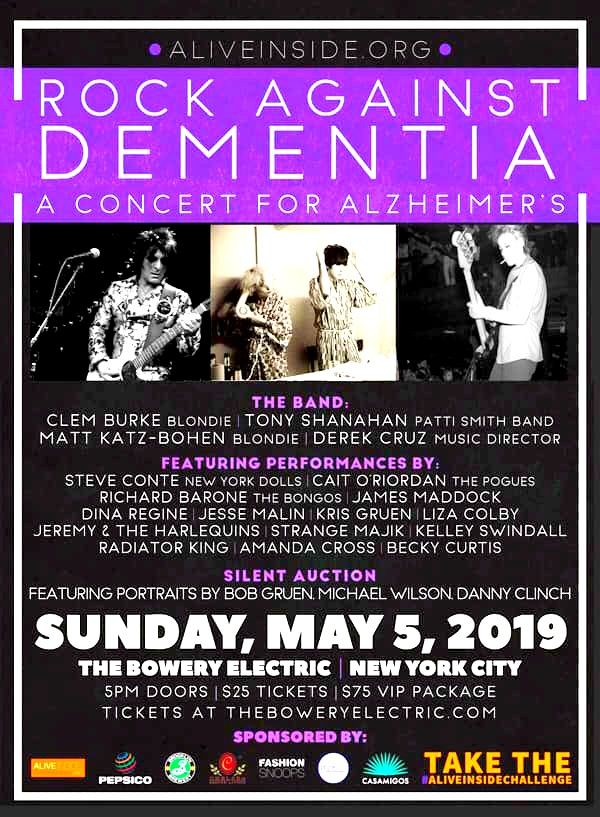 Head on over to NYC and support this worthy fundraiser while digging the wild sounds of this superb lineup of players!  Doors open @ 5 pm.  $25 Tickets / $75 VIP Package Tickets.  Purchase Tickets HERE 
---
5th - Christine Sweeney  Swell Taco  Patchogue, NY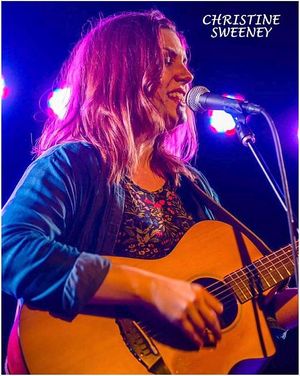 Pass a lazy Sunday Afternoon at Swell Taco while digging the acoustic original music of Christine Sweeney.  From Christine Sweeney's website: "With a voice as powerful as it is sultry and sweet, singer/songwriter Christine Sweeney deftly handles poppy and playful without sacrificing genuine emotion to create her version of indie blues pop.  Her sometimes gritty, sometimes sugary vocals soar over a rhythmic guitar to build songs that are heavily focused on the feel of the lyrics."  Showtime: 1:30 pm
---
5th - Sarah Borukhov  Treme, Islip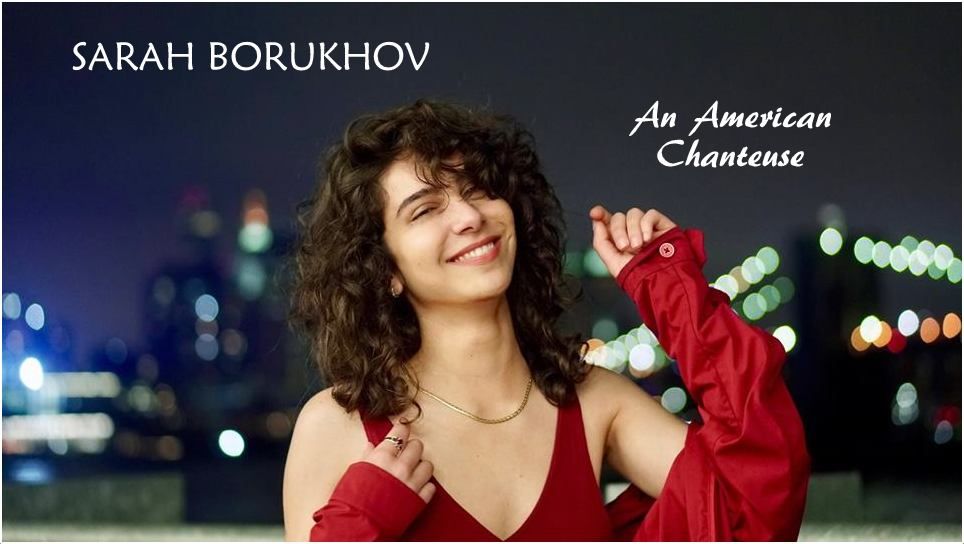 Sarah Borukho, an American chanteuse, returns with her band to this comfortable jazz & blues bistro.  Don't miss this lovely singer from 5 Towns College who always delivers a wonderful night of songs. This show is perfect for a great date night so come on down!  Showtime: 7 pm - 11 pm
---
5th - Peter Kanelous & Friends  Clovis Point Vineyard  Laurel, NY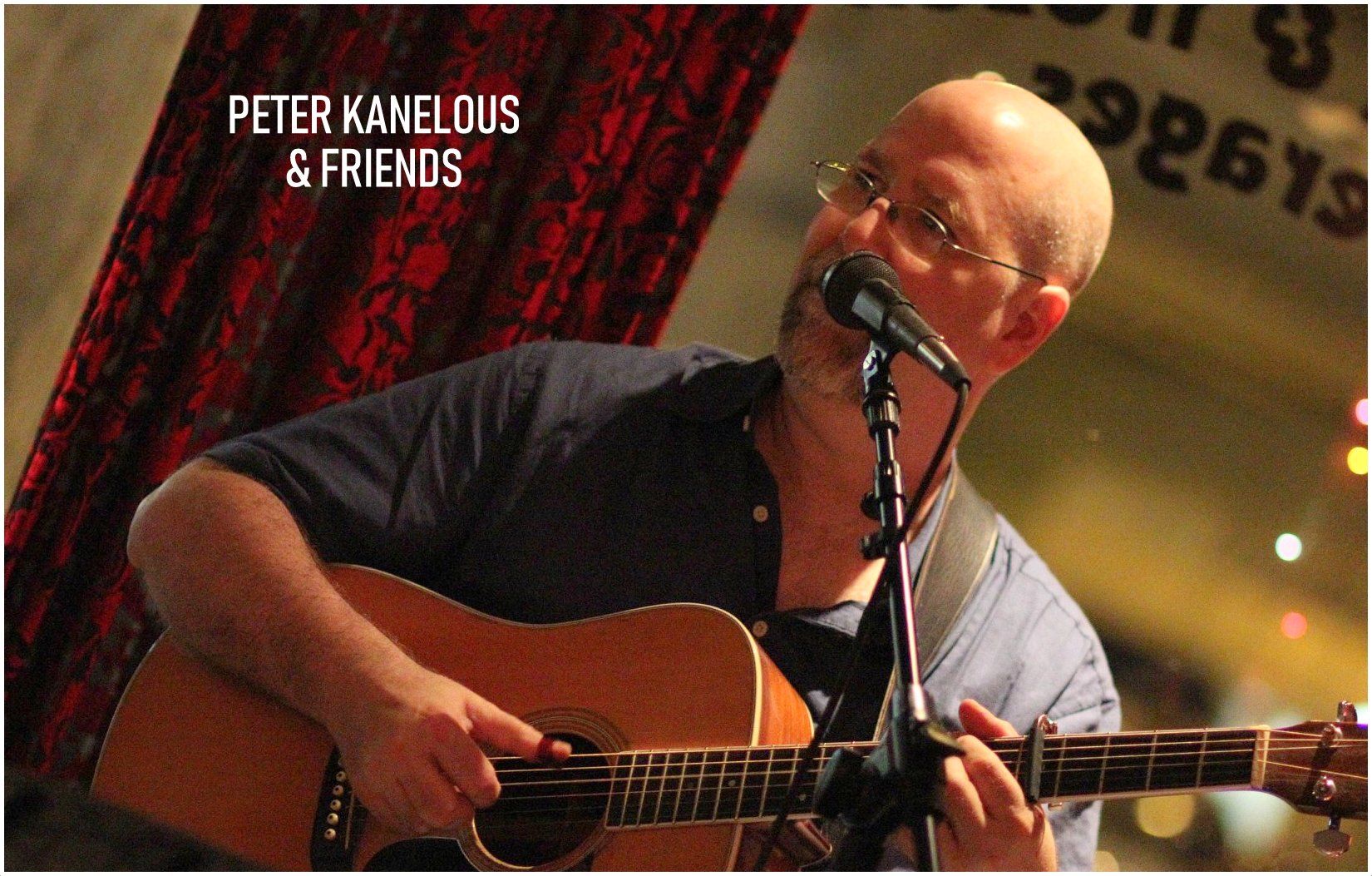 Spend a Sunday afternoon with Peter Kanelous & Friends as they perform some tasty original acoustic music in a relaxing vineyard setting.  Showtime: 1:30 pm - 5:30 pm
---
5th - The Tone Healers  Bartini Bar  Babylon, NY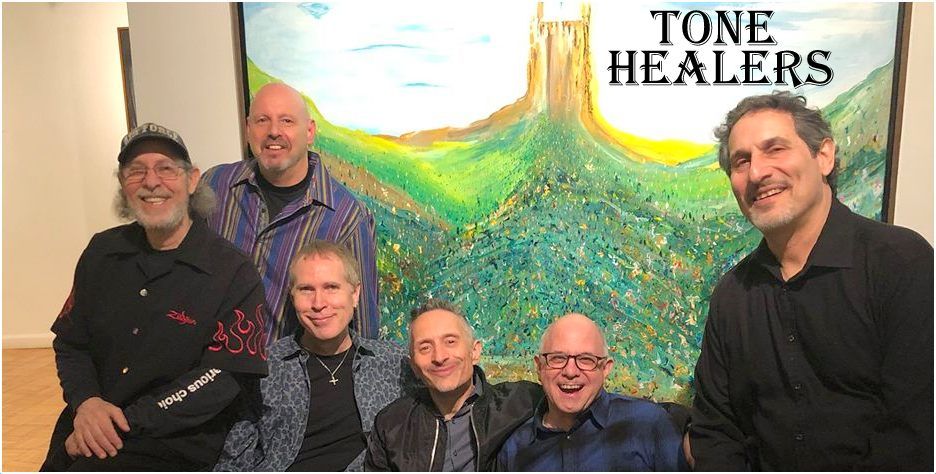 The Tone Healers (6 piece jazz band) will be playing modern jazz standards and some originals. Set 1 will be the Tone Healers originals & their own take on modern jazz standards. Sets 2 & 3 will be open mic for musicians and vocalists. $5. cover. No cover for open mic participants!  Showtime: 7:30 pm
---
5th - 45 RPM Cinco De Mayo  Dublin Deck Tiki Bar & Grill  Patchogue, NY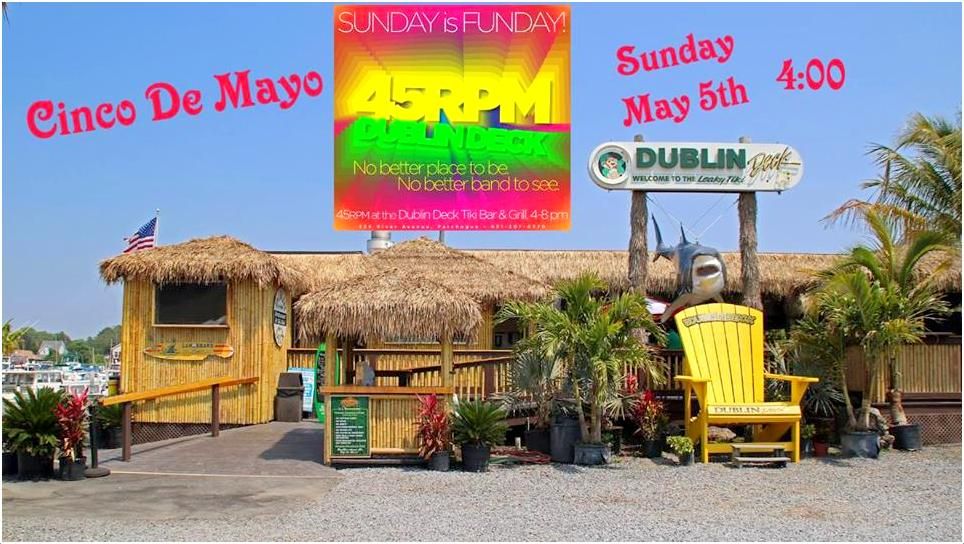 Here we go, Summer 2019! It all kicks off on Sunday May 5th, celebrating Cinco de Mayo at the legendary Dublin Deck in Patchogue. The party starts at 4:00; get there early!  Showtime: 4 pm - 8 pm
---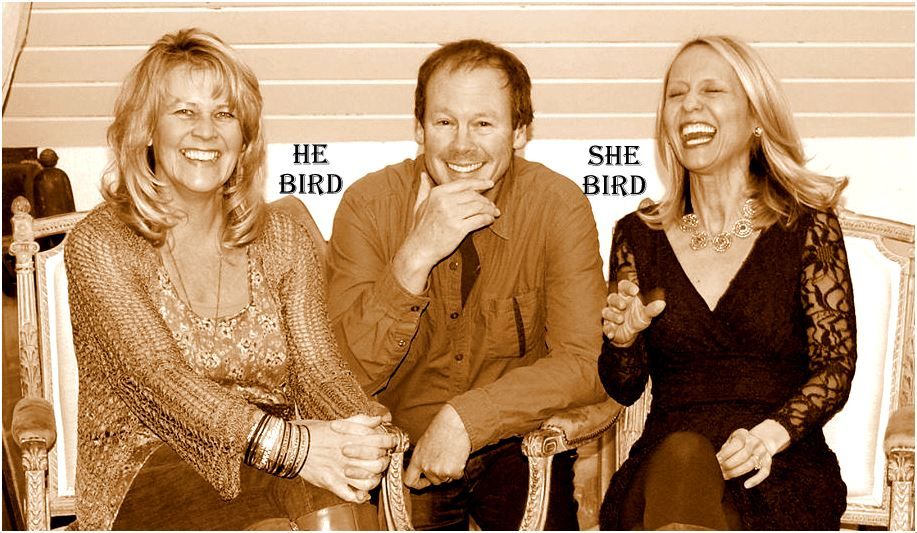 Join this sparkling trio for an afternoon of song, at the Selden branch of Middle Country Public Library!  The band will be augmented by Zach Swanson on upright bass.  Showtime:  2 pm - 3:30 pm.
---
7th - Original Music Tuesdays!  KJ Farrell's  Bellmore, NY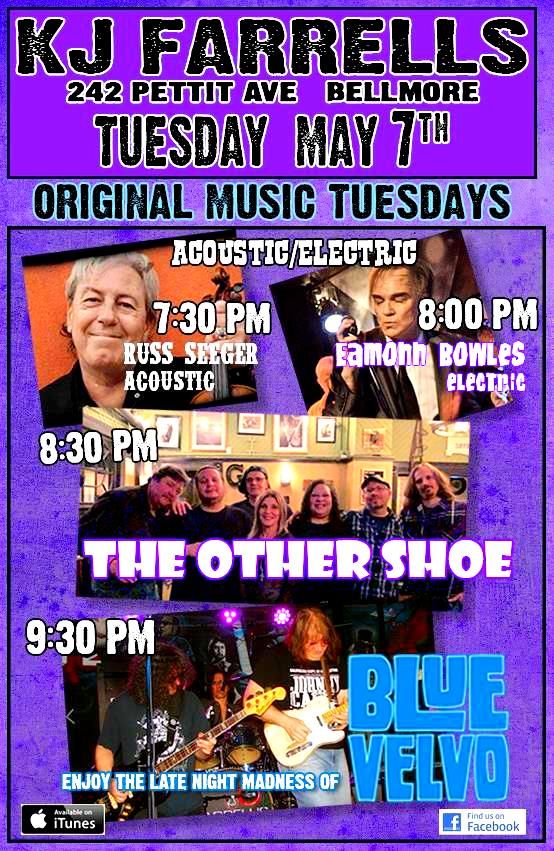 Three cheers for KJ Farrell's for continuing their popular Original Music Tuesdays!  The lineup for this particular show is spectacular: 7:30 pm acoustic set by the inimitable Russ Seeger, 8:00 pm an electric set by Eammon Bowles, 9:00 pm the full band goodness of Big Chief Joseph Perricone's crew aka The Other Shoe and last but not least, 9:30 pm Blue Velvo who always bring the heat!  Come on out on a Tuesday night and support ORIGINAL MUSIC IN LONG ISLAND!
---
9th - Toby Tobias Ensemble  The Metropolitan Bistro  Sea Cliff, NY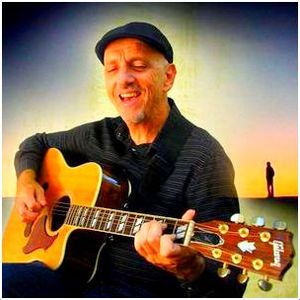 Catch some original music at this lovely lively bistro in Sea Cliff. Welcoming crowd and excellent wait staff. Toby will be performing with Bill Titus and a soon-to-be-announced 3rd mate.  More info HERE 
---
9th - The 4 Amigos  Beau's Bar  Greenlawn, NY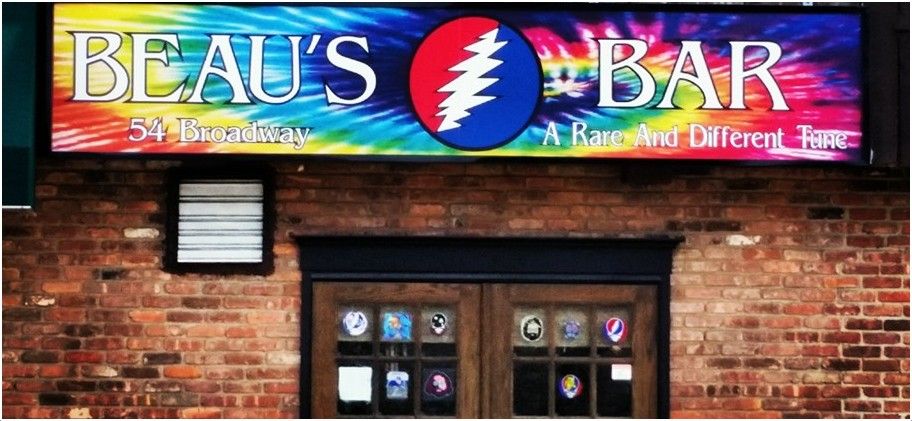 Beau says, "These guys are great, you should definitely come down and check them out!"  Showtime: 8 pm - 11 pm
---
10th - Kirsten Maxwell  The Starlight Coffeehouse  Northport, NY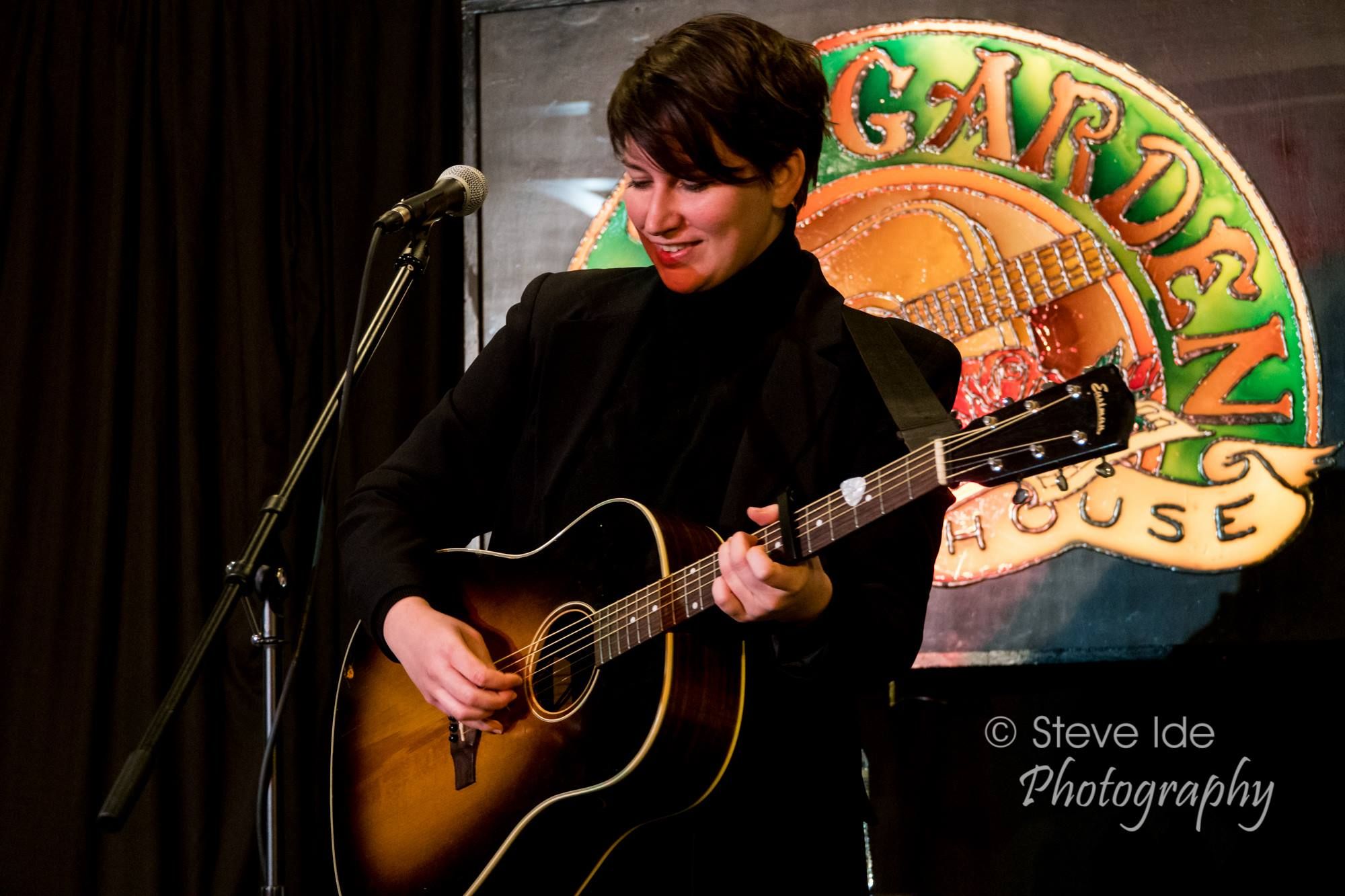 Kirsten Maxwell is a New York-raised, Nashville-based singer/songwriter and is thrilled to return to Northport's Starlight Coffeehouse for her fourth performance. She considers herself musically raised by the Long Island folk music community and enjoys coming home to her music family. With a voice oft-likened to Judy Collins, Joni Mitchell and Joan Baez, Kirsten's performances create warmth and intimacy. Kirsten released her first album, Crimson, in 2015 and a self-titled EP in 2018. She has won many songwriting competitions and performed at festivals on the East Coast and in Texas. In September 2018 Kirsten had an interview and performance on Good Day New York. Kristen recently opened for Melissa Etheridge and standup comedian Robert Klein, performed at The Cutting Room in NYC with Paul Shaffer and has shared stages with Karla Bonoff, Ferron, Sophie Hawkins, Bill Staines, Michael Johnson, Slaid Cleaves, Vance Gilbert and Nicole Atkins. Doors open & open mic sign up at 7:00pm, Show starts at 7:30pm. It's all happening @ St. Paul's United Methodist Church, 270 Main Street, Northport, NY.  Tickets are $15 in advance and $20 at the door.  Get your tickets HERE 
---
10th - Dave Diamond Band  The Lounge at The Space @ Westbury  Westbury, NY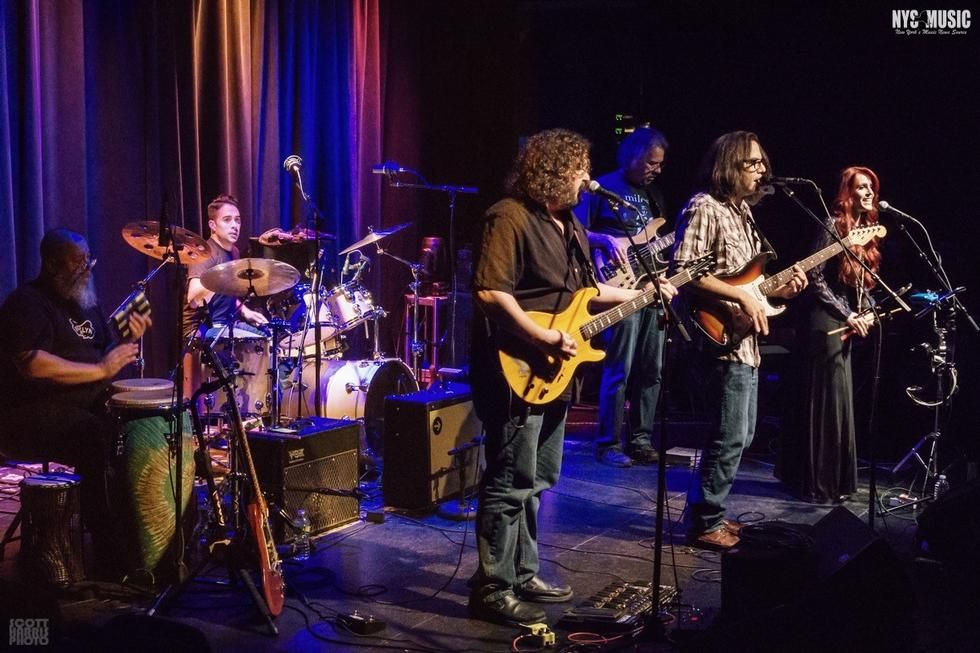 Dave Diamond & his combo appear at this comfortable venue, warming up the pre-concert crowd with some tasty sounds.  Showtime: 6 pm.
---
11th - The WellDiggers  My Father's Place @ Roslyn Hotel  Roslyn, NY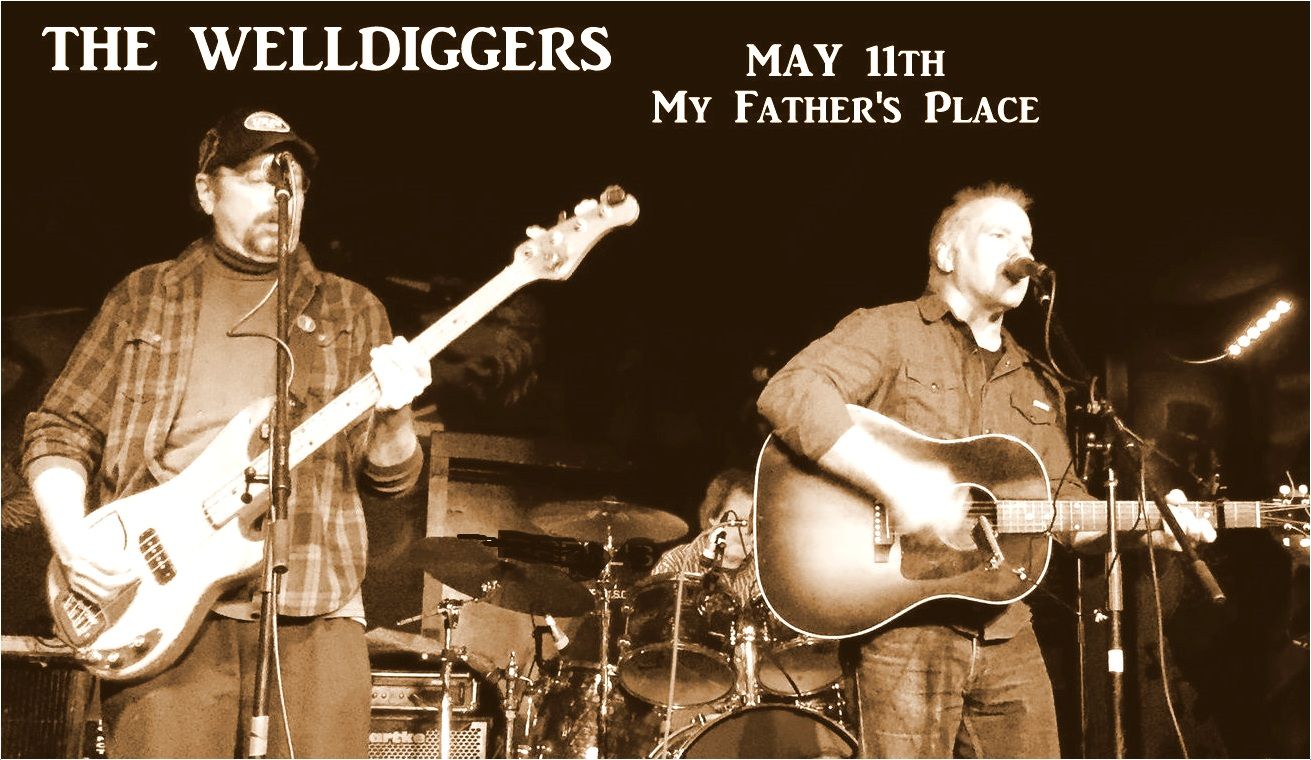 Come out and support The WellDiggers, one of Long Island's legendary Americana combos, as they open this show for the legendary Americana combo, The Blasters!  From the Long Island Blues Society site: "In order to hear high lonesome, country Appalachian and old timey real groove, it really isn't necessary to voyage to Tennessee, Kentucky or West Virginia. Right here, our WellDiggers are as authentic as it gets... the band resounds with old time meets Son Volt. Recorded with presence and clarity, the love and passion pour out of 11 cuts that reflect the diversity of Americana from roadhouse jukein', banjo fueled bluegrass, twanging boogies and soft ballads!"  Doors open @ 6 pm.  Showtime: 7 pm.  Get your Tickets HERE 
---
11th - Wes Houston Trio  Swing The Teapot  Floral Park, NY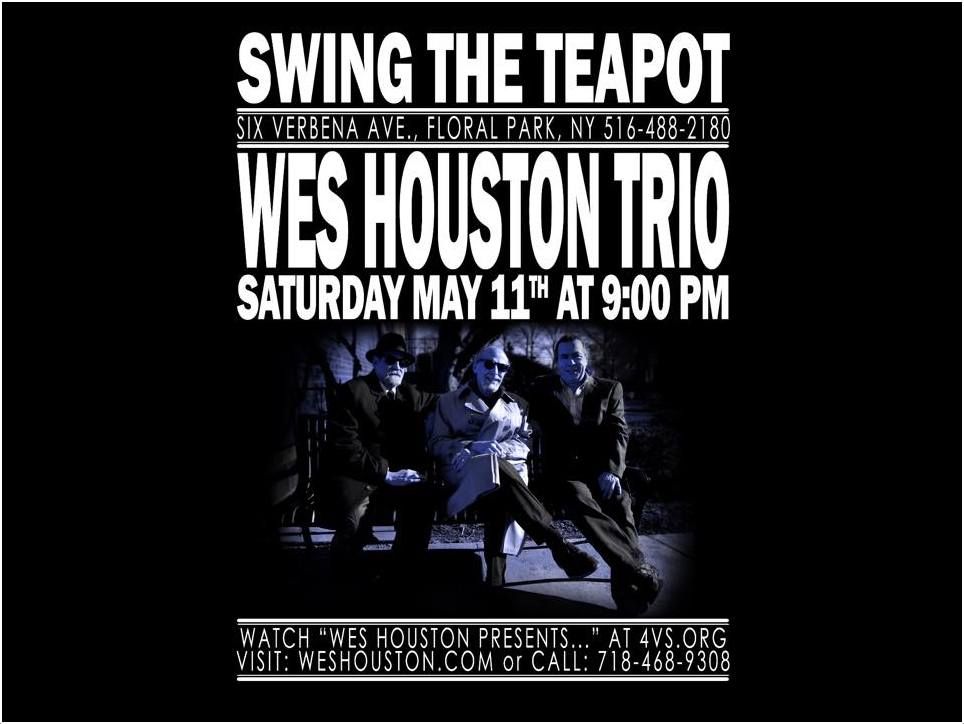 Wes Houston, who has been a major part of the LI music scene for the past 30 years, revives an early 60's coffeehouse vibe with his new trio that sparkles in its presentation of jazz, swing and folk music. Showtime: 9 pm.
---
11th - Robert Bruey  Five Points Cafe  Sayville, NY
Based in Long Island's North Fork, Robert Bruey's "music is honest and real, raw and meaningful, gritty and naturalistic. His deft, spare and unique finger-picking style -- with notes carefully left alone to be heard in the moment -- provides a perfect complement for his earthy and soulful voice and the meaningful, introspective lyrics of his songs. As a musical artist, he paints with words -- imbuing his songs with imagery that enables listeners to visualize his stories as he sings them."  Showtime: 6 pm
---
11th - Wicked Karma  Michael Braceland Art Gallery  Patchogue, NY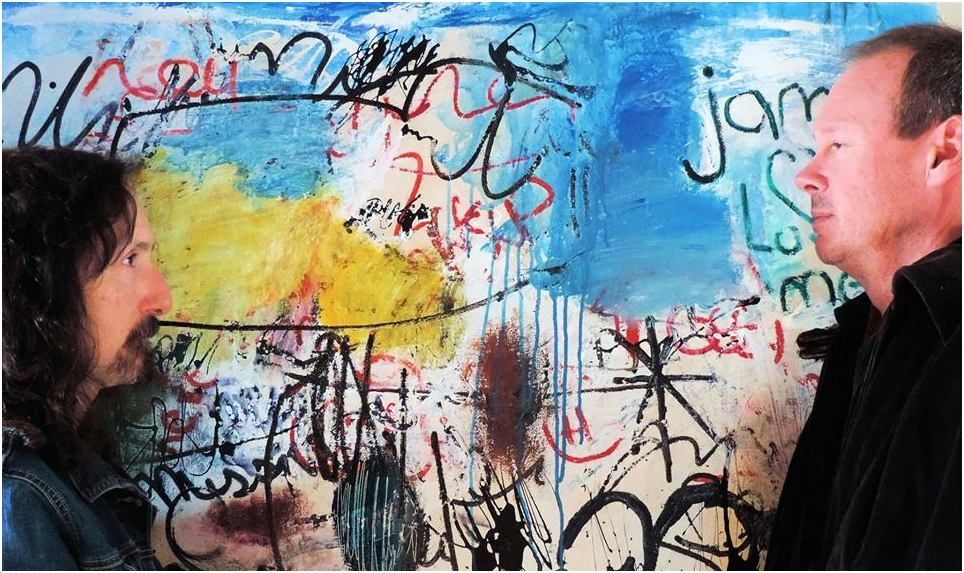 Wicked Karma, aka Dee Harris and Todd Evans,  have freed themselves to musically travel wherever they wish to go and have given birth to organic musical forms with no boundaries or confining genre limitations. Theirs is a musical palette uninhibited and interspersed with abstract expressionism – even their original song titles are derived from surrealism and the DaDa law of chance. Sharing a mutual passion for melody and improvisation, their original instrumental compositions feature striking chordal voicings, with turns of jazz, blues, and Indian influences. Unaltered acoustic wood and strings music will be performed the entire evening -- with vocal renditions of some less-familiar roots material. It's all Wicked in a good way. It's all Karma with a unique twist. Come on out to the Michael Braceland Art Gallery for an evening of music surrounded by wonderful pieces of art. BYOB responsibly. $10 donation. Seating is available on a first come first serve basis, and attendees are welcomed and encouraged to bring beverages and light snacks of their choosing.  Showtime: 7:30 pm - 10 pm.
---
11th - Monsoon Groove  Eastern Front Brewing Company  Mattituck, NY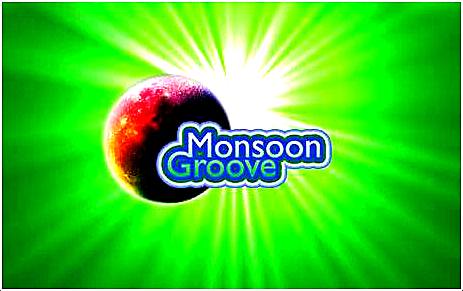 Enjoy some craft brews as this combo spins out some Psychedelic Rock Grooves and Improvisational Jams!  Showtime: 4 pm - 7 pm.
---
11th - The Jellyband  Mr. Beery's  Bethpage, NY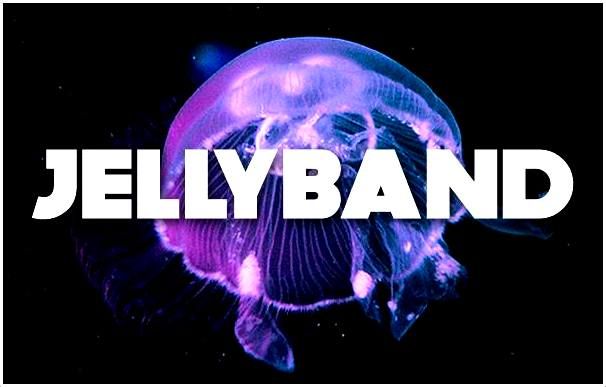 Take a mixture of rock, soul, jazz and funk...shake well...add a liberal dose of jam band improvisation and serve it up to an audience ready to party and dance...and it's....Jellylicious!  Showtime: 10 pm  Showtime: 8 pm - 11:55 pm.
---
11th - Rorie Kelly  The Long Beach Hotel  Long Beach, NY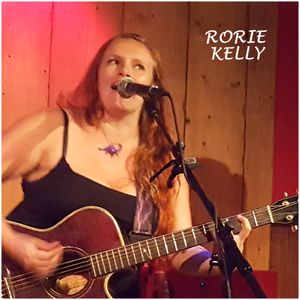 Your favorite covers from Rorie's delicious rainbow flavored Song Menu, plus originals as always!  Showtime: 8 pm
---
11th - Kerry Kearney Band  Treme  Islip, NY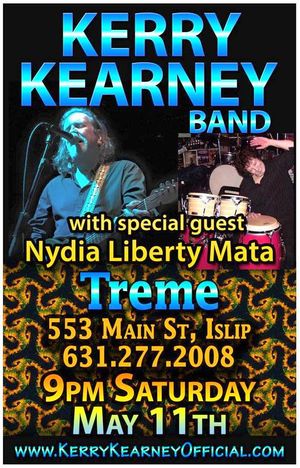 Kerry Kearney returns for a night of blues at Treme with his very special guest Nydia Liberty Mata!  Call ahead for VIP and table seating: (631) 277-2008.  Showtime: 9 pm - Midnight.
---
12th - Free Grass Union  Blue Point Brewery  Patchogue, NY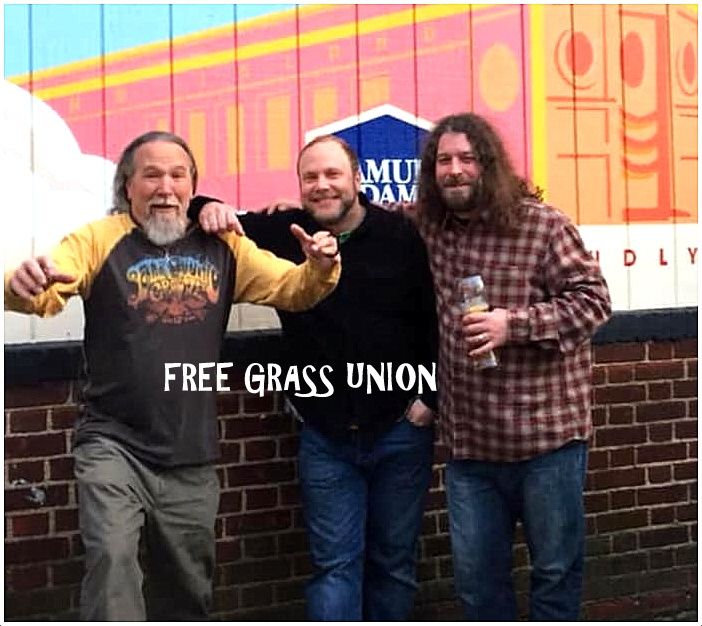 Tasty music to go along with those brews!  Showtime: 2 pm - 6 pm
---
15th - An Evening of Stories & Songs  Michael Braceland Art Gallery  East Patchogue, NY
Bryan Gallo, Aaron Palmadessa, and Jean-Paul Vest will share an evening of their original songs and the stories behind them at the Michael Braceland Art Studio in East Patchogue, NY. The performance will be "In The Round", meaning each performer will be on stage together and taking turns performing their selected material. The Michael Braceland Art Gallery is an intimate Gallery space, with seating available on a first come first served basis. Attendees are permitted to bring their own beverages and light snacks, but please remember that this is a private studio space so be sure to be respectful of it and "leave it as you found it".  Showtime: 7:30 pm / $5 Suggested Donation / All Ages
---
16th - Chris James & Jim Treutlein  Big Daddy's  Massapequa, NY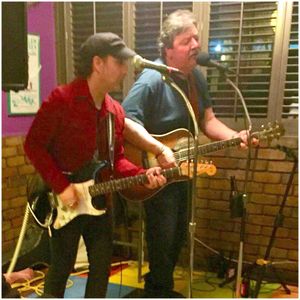 Be sure to catch this popular duo featuring Jim Treutlein (who many of you know from his popular "Beating A Dead Horse" solo tour and his longtime presence in the Treutlein Novak Perricone ensemble) and Chris James (guitar/vocalist of the must-see punk blues outfit, The Hideaways) as they present an evening of musical surprises at this South Shore Southern Bbq eatery.  Expect some improvised blarney along with the coo tunes!  Showtime: 7 pm
---
16th 17th 18th & 19th - The Montauk Music Festival  Various Locations

"The Annual Montauk Music Festival will feature over 90 bands and singer/song writers to perform over 100 shows. These shows will take place at over 30 different Montauk restaurants and venues, as well as free open air concerts."  2019 Lineup of Performers....2019 Festival Schedule...Come out and support Local Music on Long Island's East End!
---
17th - Zach Brock  Port Washington Public Library  Port Washington, NY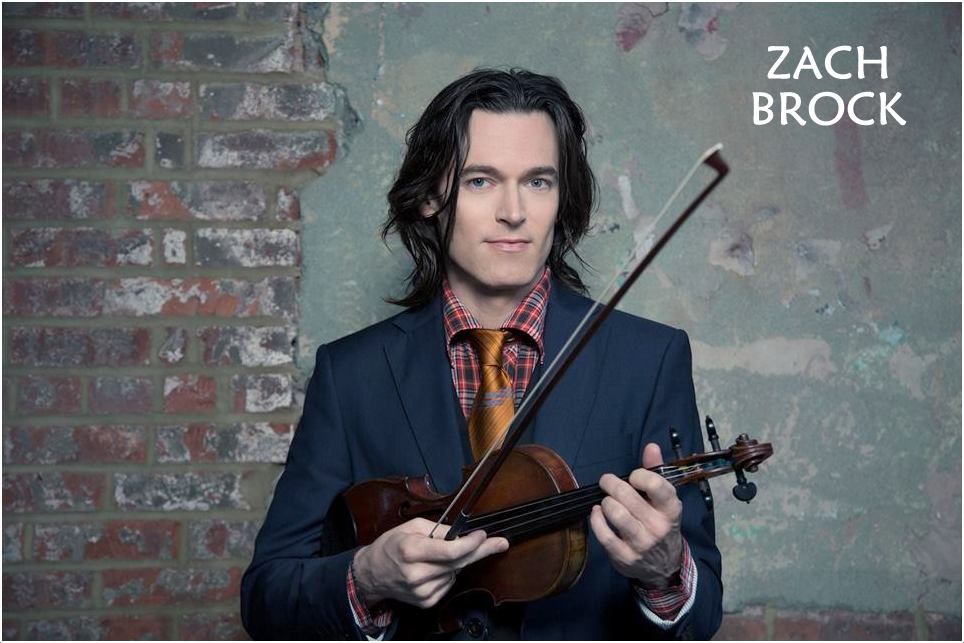 Heralded as "the pre-eminent improvising violinist of his generation," Zach Brock is a violinist and composer whose music draws on the traditions of jazz, classical, world, and popular music. Zach received a Grammy Award in 2017 for his work on Snarky Puppy's album Culcha Vulcha and Downbeat Magazine named him the 'Rising Star Violinist' of 2013.  "I called the great French violist Jean-Luc Ponty and I said: So, who's the new cat? Who's got the stuff? And he said Zach Brock." - Stanley Clarke, Virtuoso Bassist & Jazz Legend  Showtime: 7:15 pm - 8:45 pm
---
17th - ninaetcetera  Tulullahs  Bay Shore, NY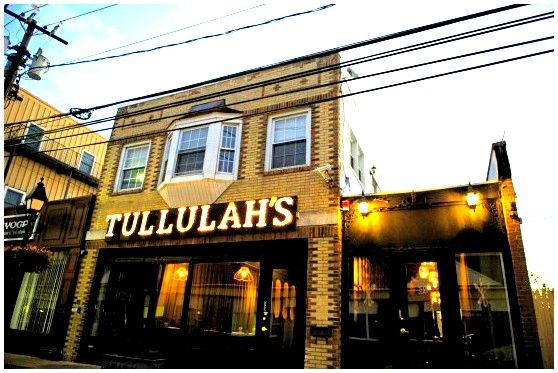 This earthy folk duo delivers an evening of alt-rock music at this eclectic Bay Shore eatery..  Nina, the band's lead vocalist, possesses a powerful old-time jazz voice that provides a lot of nuance to their material.  Showtime: 6:30 pm - 10 pm.
---
17th - Roots Foundation  Brickhouse Brewery  Patchogue, NY

Ya Mon!  Roots Foundation is known for performing a lively Bob Marley Tribute Show as well as playing all the popular Dancehall and Reggae hits.  Showtime: 10 pm - 1 am
---
17th - Bill Shuren  Drift 82  Patchogue, NY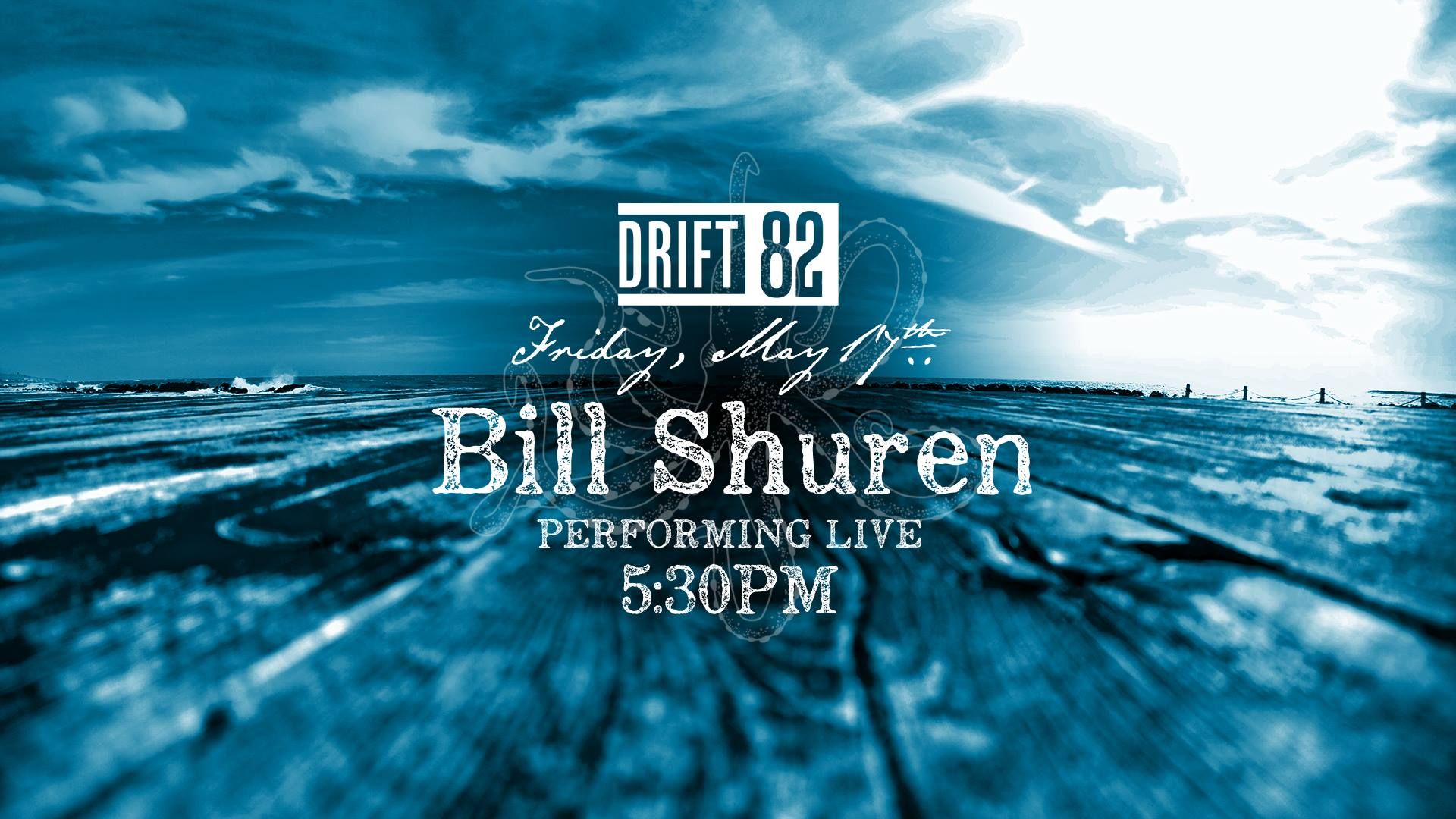 Enjoy The Sounds Of Bill Shuren At Drift 82! Showtime: 5:30 pm
---
17th - The Lords of 52nd Street  The Space @ Westbury Theater  Westbury, NY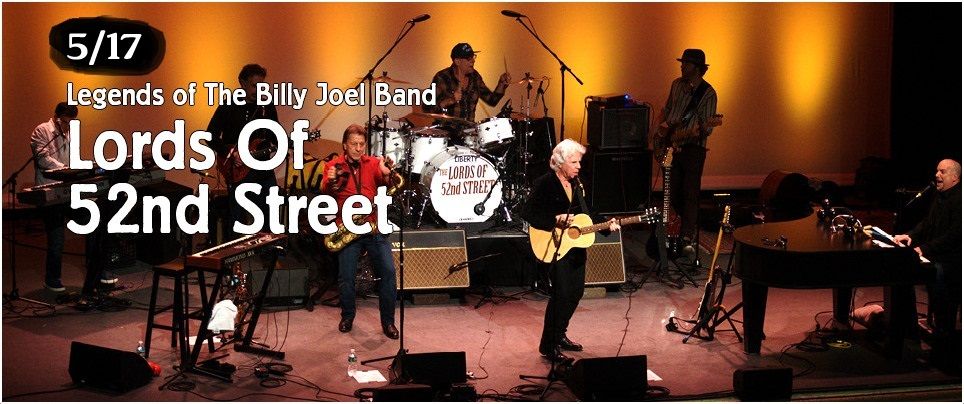 Showtime: 8 pm.  Tickets $35 - $57 available via Ticketmaster.
---
18th - Danny Kean  Swing The Teapot  Floral Park, NY
Danny Kean is an accomplished singer, songwriter, producer, multi-instrumentalist and actor.  As a musician,  he's widely known for his blue-eyed soul vocalizing.  Along with the music, this comfortable venue has a great collection of tasty dishes coming out of their kitchen.  If you're looking for something a little different with regards to going out and catching some good music, this is it folks.  Showtime: 9 pm.
---
18th - Johnny Mac Band  Gunther's Tap Room  Northport, NY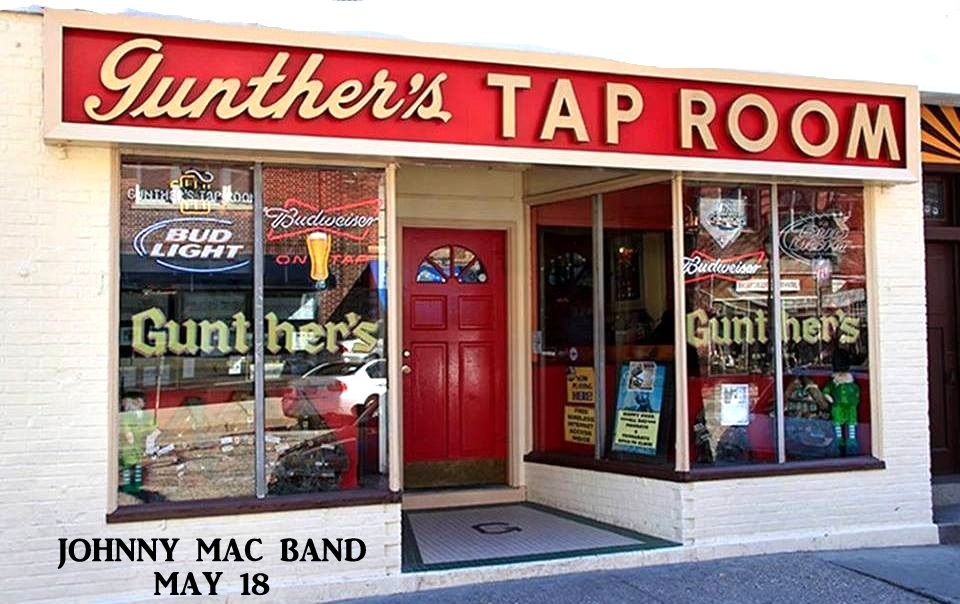 This legendary Bar in Northport has been restored to better than ever! Yes... this is the place where Jack Kerouac used to hang out! ..Great vibes Great tunes and the bar's motto is: what happens at Gunther's stays at Gunther's.  Showtime: 10 pm - 1 am.
---
19th - Bob Dylan's 78th Birthday Celebration  Long Island Museum  Stony Brook, NY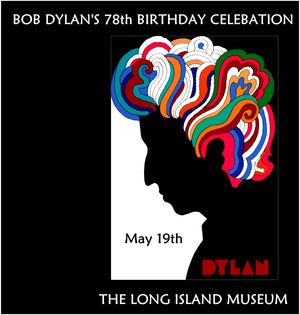 WUSB's popular Sunday Street Series Presents Bob Dylan's 78th Birthday Celebration!  This year's celebration is centered on the 50th anniversary of the release of Dylan's Nashville Skyline so you can expect to hear many songs from that legendary album, but we'll also roam through the entire Dylan catalog, right up to his recent albums, and, as always, throw in some obscure Dylan stuff as well. Anchoring the evening's celebration will be Pete and Maura Kennedy, who return for their eleventh Dylan Birthday celebration at the Cafe. Guitars, sitars and even ukuleles come into play when The Kennedys "do Dylan." Rod MacDonald, one of America's finest singer-songwriters and an acknowledged master at interpreting Dylan, returns for another Dylanfest. Rod and his band Big Brass Bed have recently recorded a third album of Dylan songs. Russ Seeger, of Levon Helm's Last Hombres, interprets lesser-known Dylan songs and adds great fiddle and guitar work to other Dylan classics in his ninth appearance at our Bob Dylan Birthday celebrations. . Also in the band: Brian Kachejian on keyboards, Steve Kaplan on bass and Tom Ryan (of the Last Hombres) on drums. Special guests for this year's celebration: Mary Lee Kortes, New York City-based singer and songwriter known for her song for song cover of Dylan's Blood On The Tracks, and her new book, Dreaming of Dylan. Mary Lamont, (accompanied by Jim Marchese), Long Island's outstanding country artist who also hosts WUSB's "Down Home Country." program. Tickets are $35 & they're available @ www.sundaystreet.org and limited to 100 seats.  Showtime: 7 pm
---
19th - John Haseth Presents Miles Out: Ambient  Michael Braceland Art Gallery  Patchogue, NY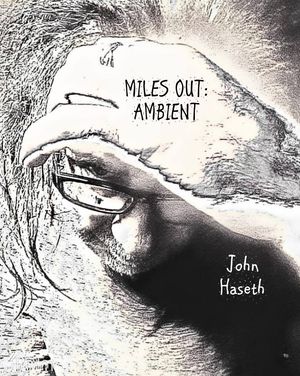 Miles Out: Ambient: Spontaneous Sonic Experiments For Guitar and Effects. A solo guitar project/effort focusing on 0bpm Ambient, Experimental Textures, and Cinematic washes of sound provided by veteran guitarist and Sound Sculptor John Haseth. Each show completely improvised and a unique experience onto itself. The inspiration for these special shows comes from many sources. To pay homage to the Artists that shape these experiments, included will be thematic elements and Ambient interpretations of: Miles Davis's Electric period, Led Zeppelin , Mahavishnu Orchestra and Frank Zappa.  Showtime: 6:30 pm - 8:30 pm.
---
19th - Bad Mary  Amityville Music Hall  Amityville, NY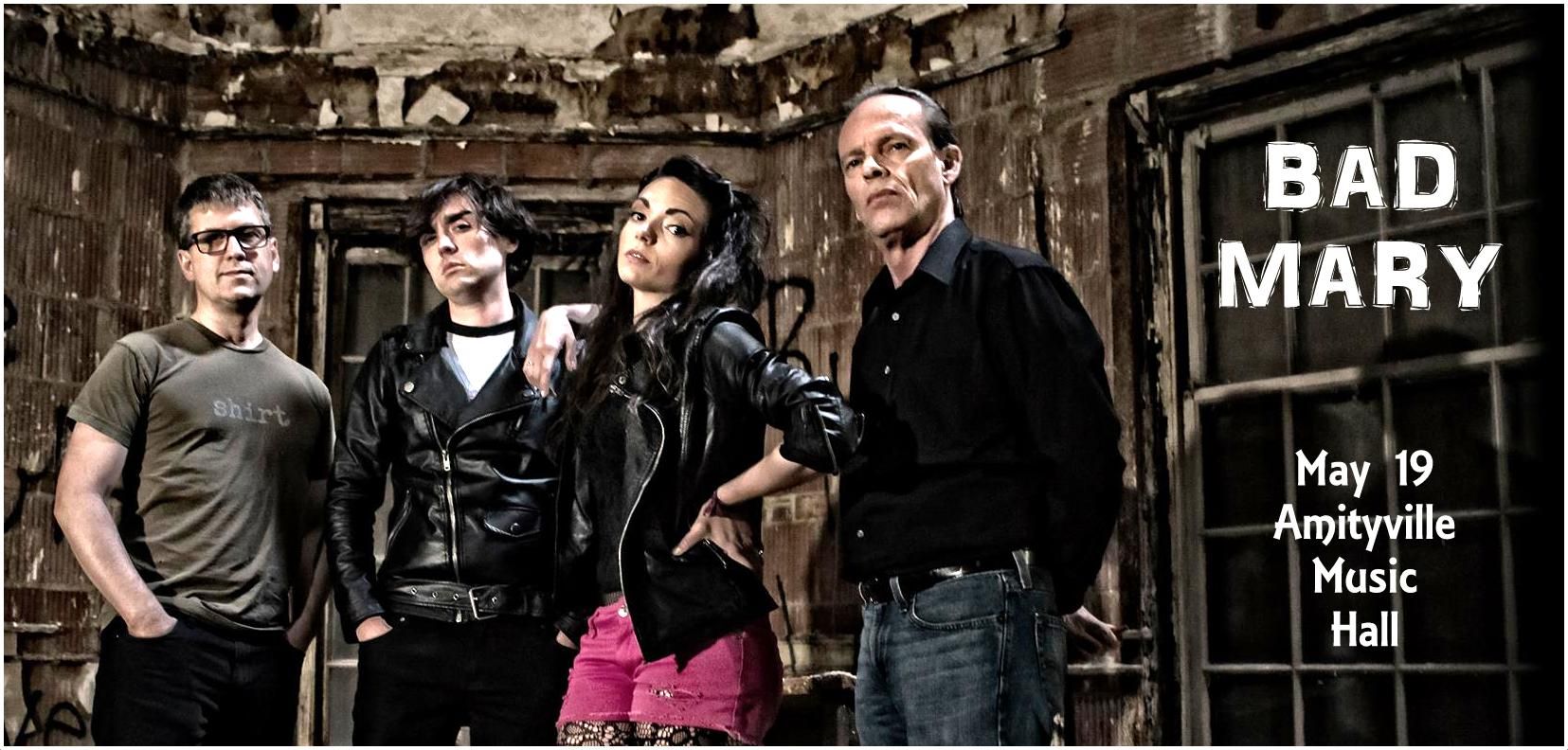 From the Bad Mary Facebook page: "It's not the 70's anymore in NYC – but the spirit of that era's wild punk scene is alive, well and infused into the contemporary roar that's blasting out of multi-generational Long Island based sensation Bad Mary."  Also on the bill are All New Episode, Skyward Effect, Cue The Pilot, The Going Rate and Necter.  Get your tickets HERE 
---
21st - Southbound  Salt Shack  Cedar Beach Ocean Beach Parkway  Babylon, NY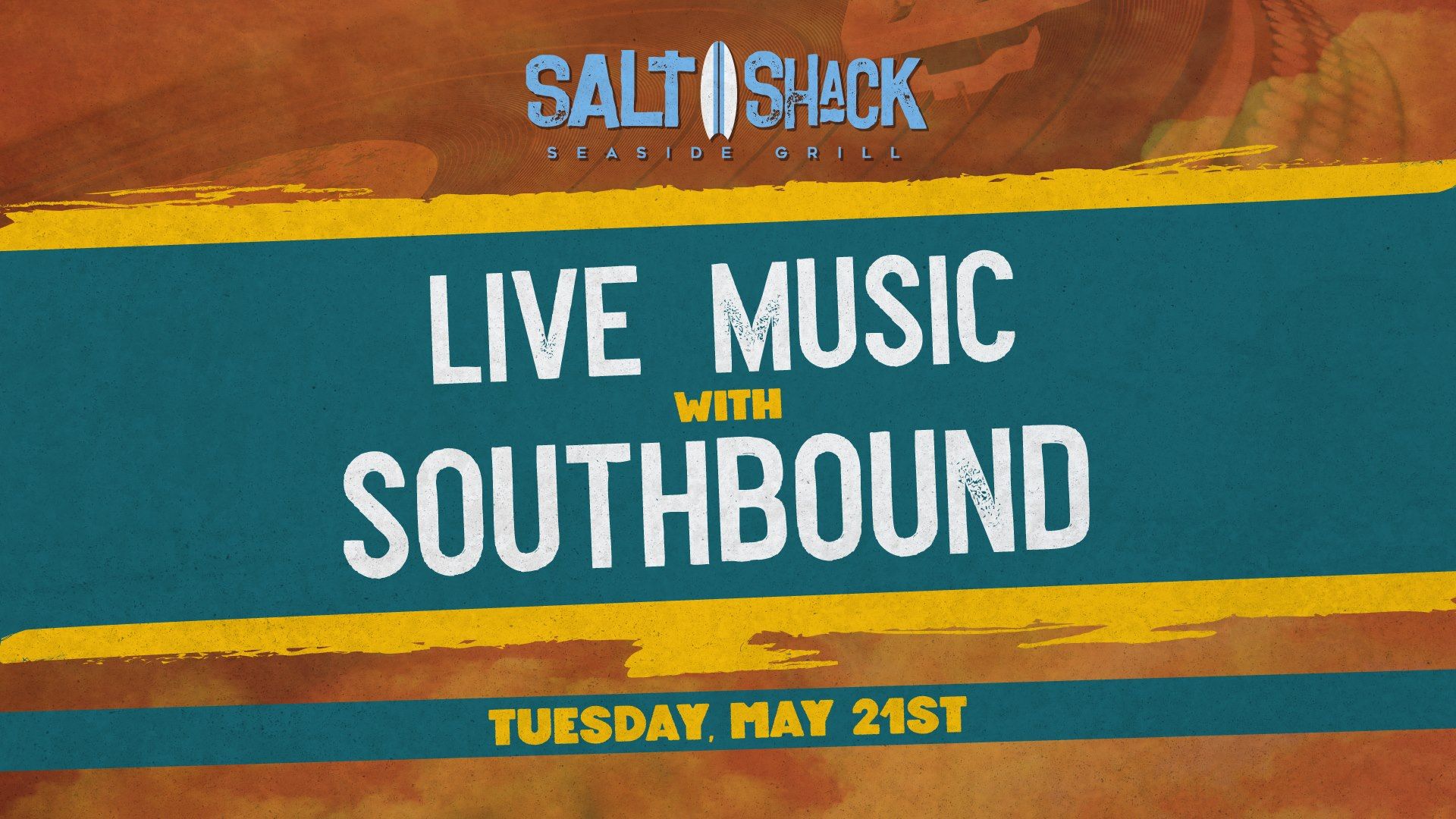 Get in the summer groove and Kick off the week at Salt Shack with jams by Southbound! Music starts at 7 pm!
---
22nd - The Brother Pluckers  Treme, Islip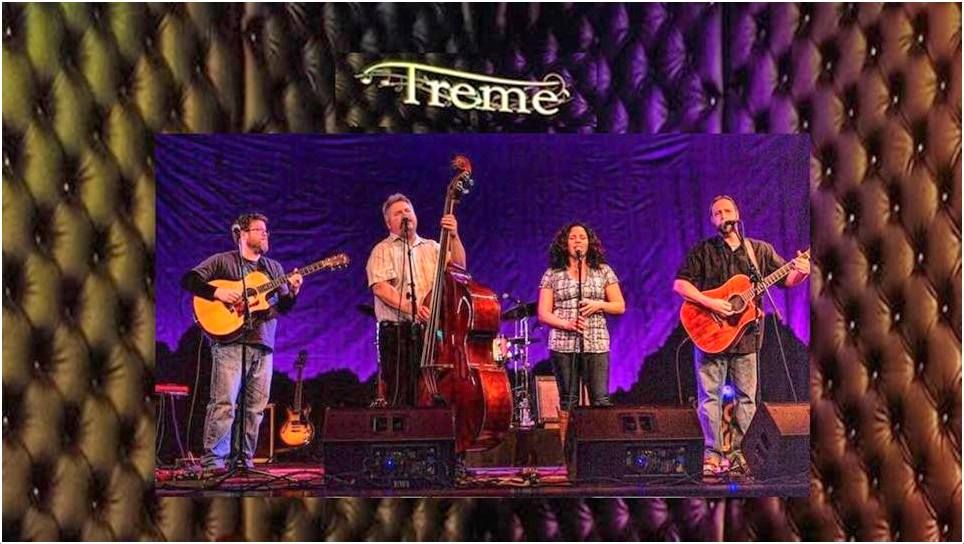 Sharing a love for both acoustic music and live performance, the Pluckers bring to the stage a refreshing mix of favorites by The Grateful Dead, The Beatles, Bob Dylan, Wilco, and many others.  Showtime: 7:30 pm - 11 pm.
---
23rd - The Electrix  The Warehouse  Amityville, NY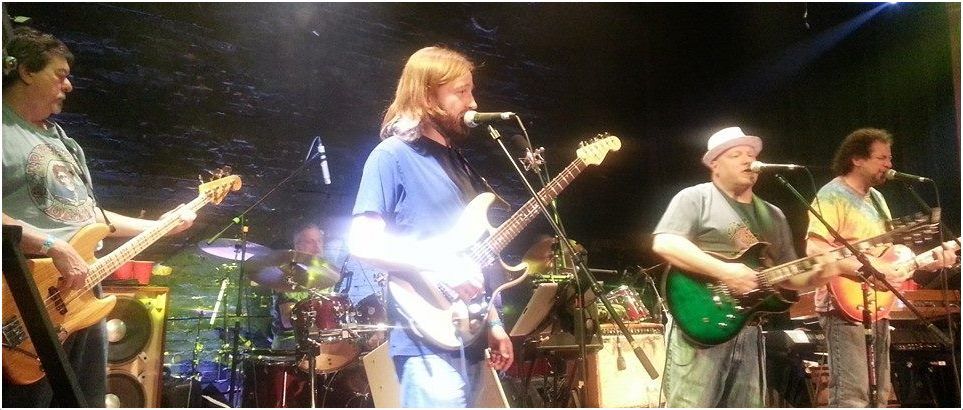 The Electrix will be returning to perform at The Warehouse, great new venue in Amityville!! Come on out and help support local live music. Check on-line for the food and drink specials, they change every night !!  Showtime: 8 pm - 11 pm.
---
23rd - J Haus Band  Coastal Kitchen & Daiquiri Bar  Bay Shore, NY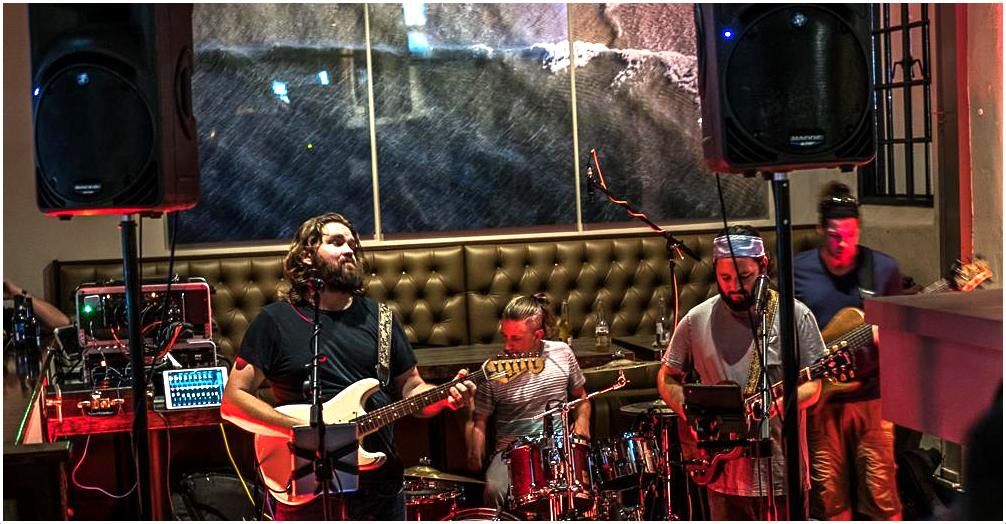 J Haus Band kicks off Memorial Day Weekend 2019 at Coastal Kitchen & Daiquiri Bar !! WHEN: Thursday, May 23rd!  Where: Coastal Kitchen & Daiquiri Bar!  
Why- Why not?  Showtime: 9 pm - Midnight
---
24th - Breakaway  Thai Rock  Rockaway Beach, NY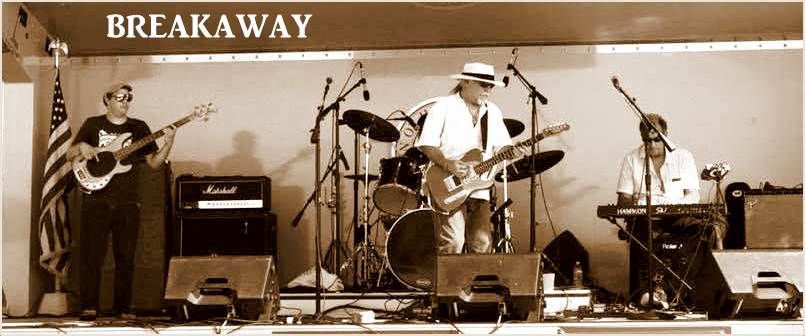 Make a point of catching this ready steady blues combo.  From Goodtimes Magazine: "Breakaway are the most seasoned and accomplished musicians...as their heavy Les Paul leads and three part harmonies put them someplace on the scale between Led Zeppelin and The Band"  Showtime: 9 pm
---
24th - Gene Casey & The Lone Sharks  Grey Horse Tavern  Bayport, NY
Be sure to catch Gene Casey & the Lone Sharks, LI's premier rockabilly band, at one of the coolest local venues around.  "I'd put Gene Casey against any national act you can name. He's that good.  I think Long Island really should know that they have someone very special in their midst." (Howard Thompson / Music Director WPKN)  Showtime: 9 pm
---
24th - Katie Mitchell Band  The Bitter End, NYC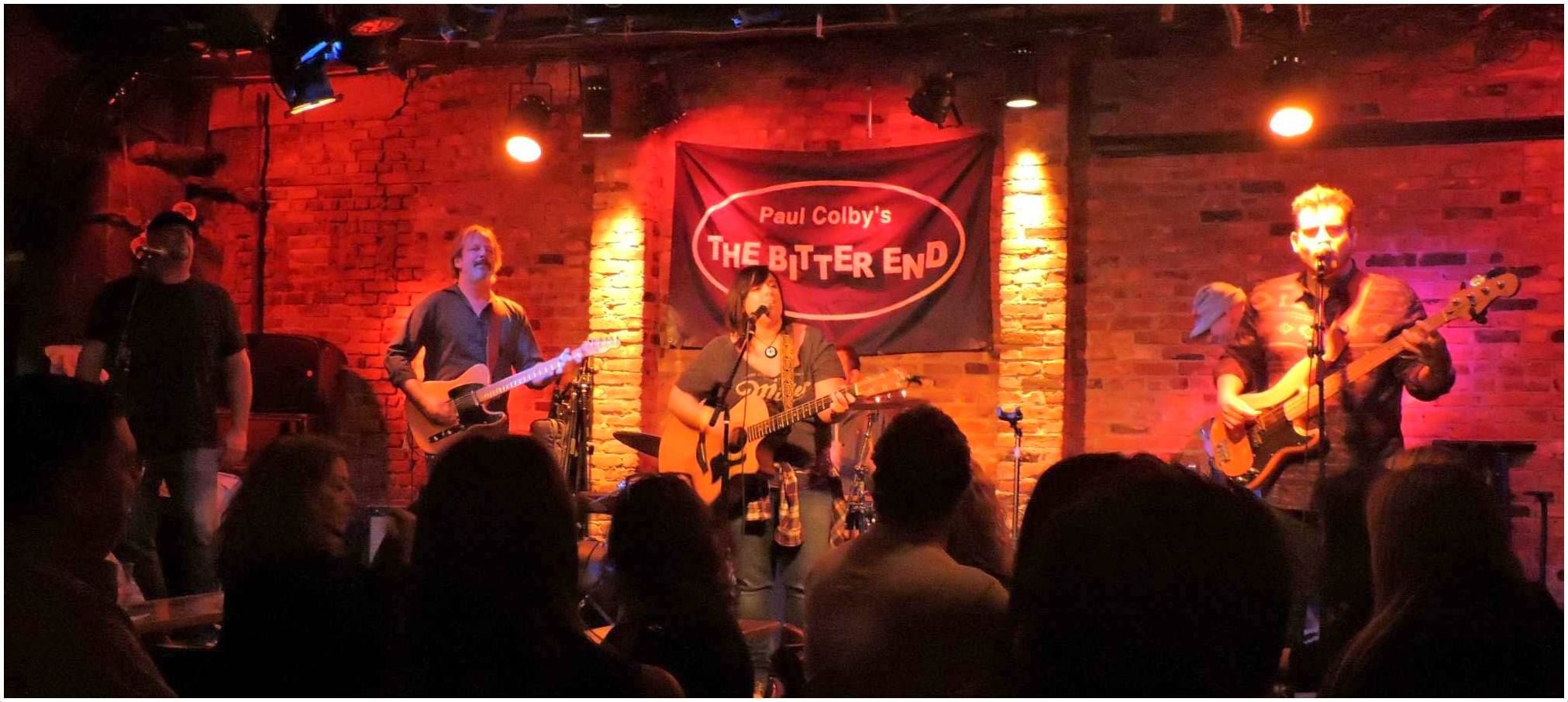 Join the Katie Mitchell Band as they kick off the Memorial Day Weekend at this legendary club in NYC.  Showtime: 7 pm - 9 pm.
---
25th - Kerry Kearney Blues Extravaganza  My Father's Place @ Roslyn Hotel  Roslyn, NY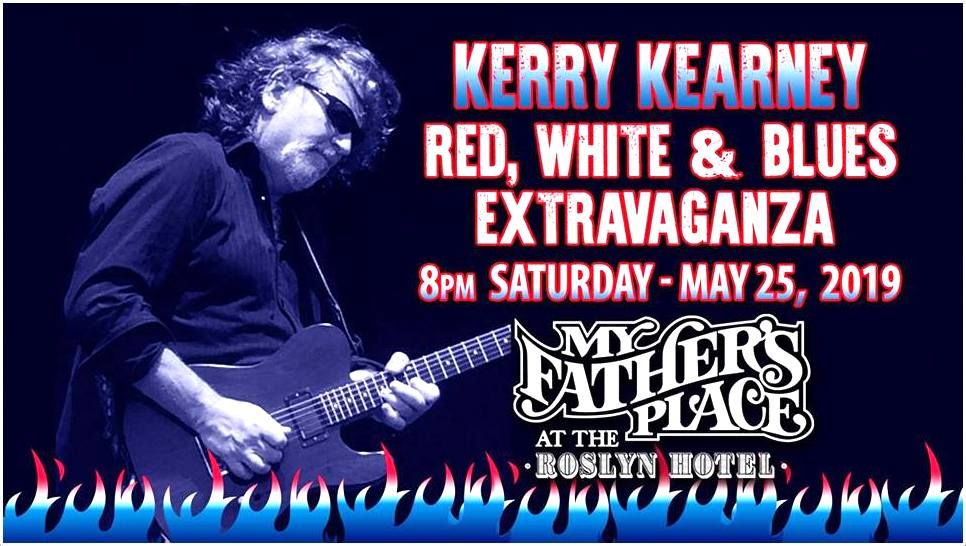 Kerry Kearney returns to My Father's Place at The Roslyn hotel to light up the night with his Red, White & Blues Extravaganza along with his fabulous rhythm section (Mario Staiano & Gerry Sorrentino) and featured guests Harmonica Bill Lifford, Michael Falzarano (Hot Tuna/New Riders), David Bennett Cohen (Country Joe & The Fish), Jack Licitra aka Jack's Waterfall and Casey Baron "The Cigar Box Kid."  You don't wanna miss this one folks!  Showtime: 8 pm - 10:30 pm  Get your tickets HERE 
---
25th - Pamela Betti Band  Bobbique  Patchogue, NY

Often referred to as the ultimate Blues party band in Long Island,  The Pamela Betti band always brings the heat with powerhouse vocals, amazing musicianship and amazing stage presence!  Showtime:  9 pm - Midnight.
---
25th - Jay Reilly  The Cup  Wantagh, NY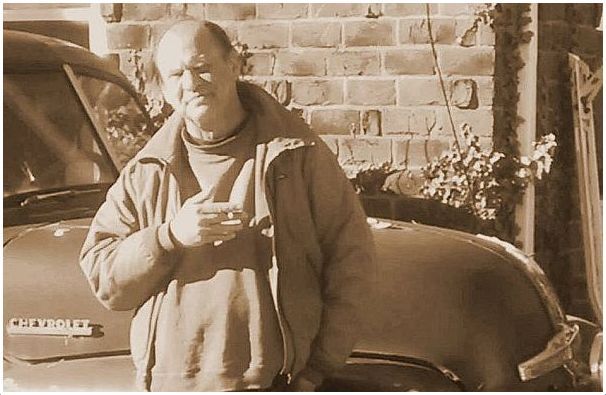 This local singer-songwriter, originally part of the popular acoustic duo Spunky and Tadpole, is known for performing original songs that have a dark humorous quality along the lines of Randy Newman and Tom Lehrer.
---
25th - Carrie McQuade  Surfs Out  Fire Island, NY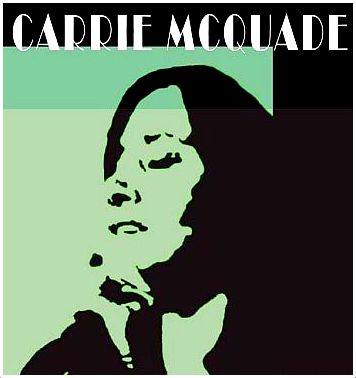 The powerful vocalizing of Carrie McQuade and the tight chemistry of McQuade's band always adds up to a great show.  "Carrie McQuade is a tour de force Singer/Songwriter in the greater New York area best known for having strength, soul and style in both her original writing and her performing. A highly respected singer in the business, since a very young age Carrie has performed and/or recorded with an untouchable array of musicians."  Showtime: 4 pm
---
29th - Music From The Hive  Still Partners  Sea Cliff, NY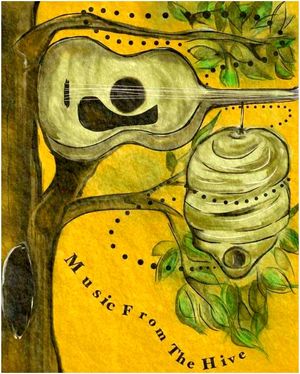 Music From The Hive is a regular event that showcases local songwriters.  This time around, the featured players are Josie Bello, Marian Mastrorilli, Hank Stone and Bob Westcott.  Showtime: 8 pm - 11 pm.
---
30th - Mambo Loco  Treme  Islip, NY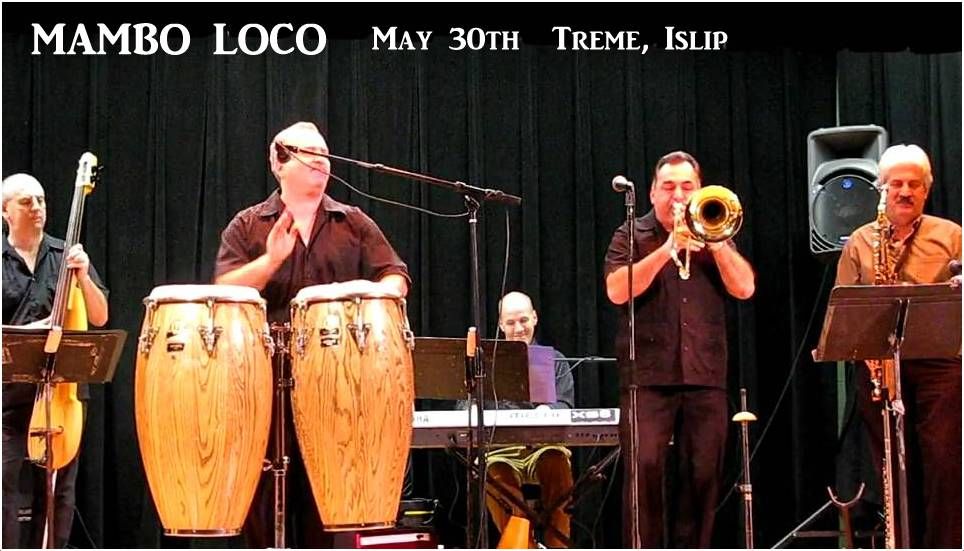 Don't miss the chance to spend an evening digging the wild sounds of this Afro-Cuban combo as they perform a lively show of "Old School" Latin jazz at this cool venue.  Showtime: 8 pm
---
31st - A Musical Gathering  BACCA Arts Center  Lindenhurst, NY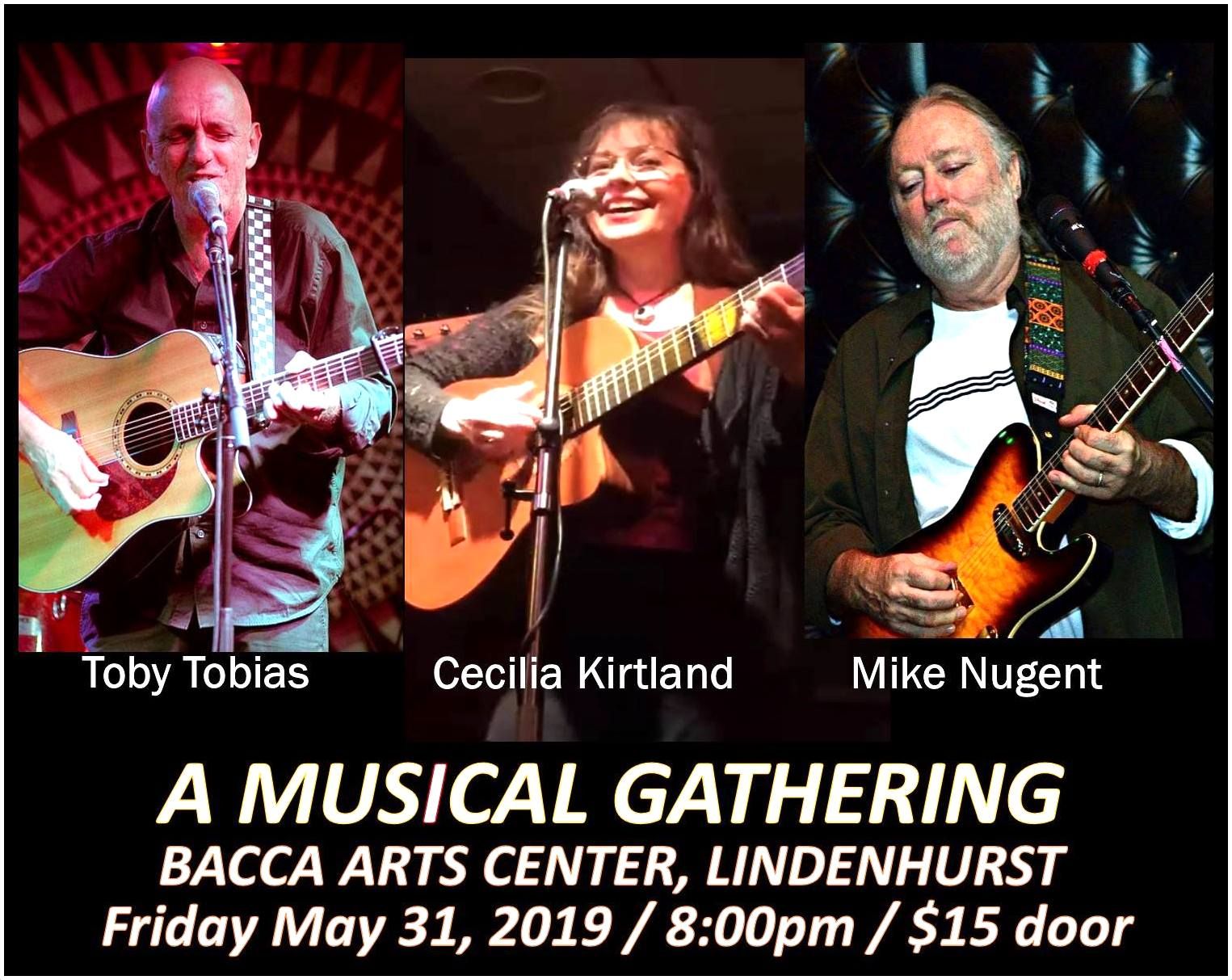 A Musical Gathering of Friends: Toby Tobias, Cecilia Kirtland & Mike Nugent with special guest Cosmo Mallard on bass!  Three of Huntington's best singer-songwriter-guitarists, and long-time friends join forces for what promises to be a most enjoyable and musically rewarding evening!
---
31st - The Jazz Loft Presents Havana Night!  The Jazz Loft  Stony Brook, NY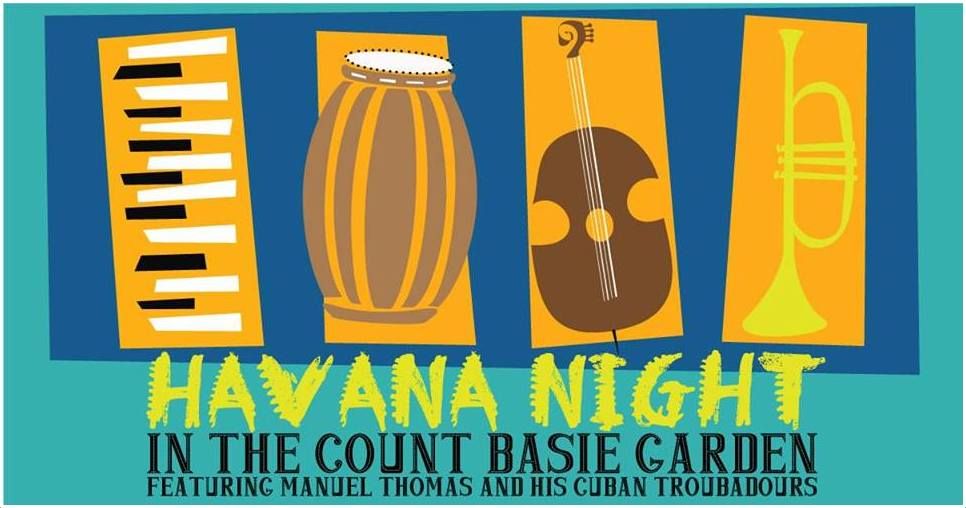 The Jazz Loft presents a brand new event that will have you swinging the good thing...Havana Night in the Count Basie Garden, featuring Manuel Thomas and his Cuban Troubadours. Tickets $100 include a hand rolled cigar, live music, hors d'oeuvre from Bliss, and a Cuban cocktail!  Showtime: 7 pm - 10 pm.  Get your tickets HERE  
---
31st - Stanton Anderson Band  My Father's Place @ Roslyn Hotel  Roslyn, NY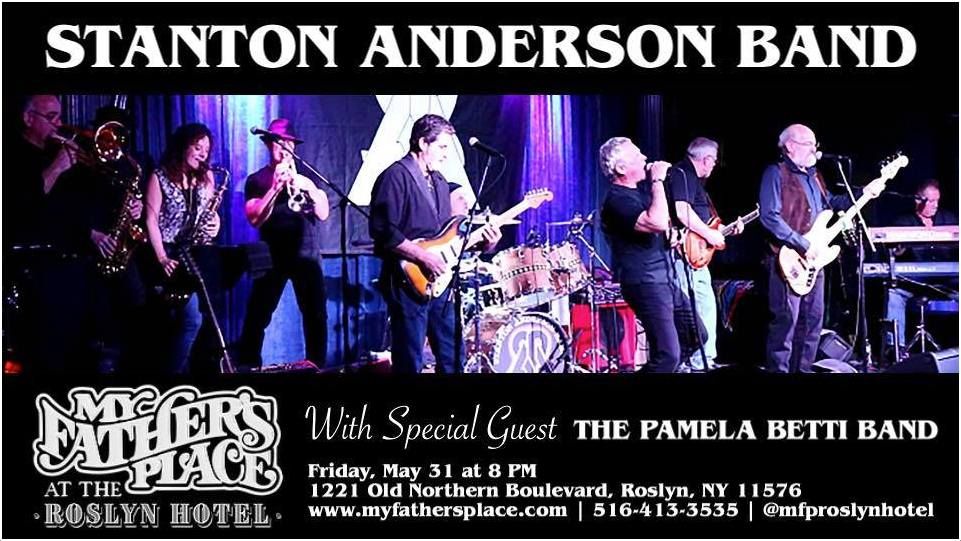 Ah, The Stanton Anderson Band...I remember them from my days when I was in the Freelance Vandals.  This tight 9 piece band that has been playing together for over forty years mixing blues, rock, soul, and other influences into an original sound.  Opening the show is another Long Island favorite, the Pamela Betti Band.  Showtime: 8 pm - 10:30 pm.  Get your tickets HERE
---
31st - Joe Rock & The All-Stars  Giacomo Jack's  Amityville, NY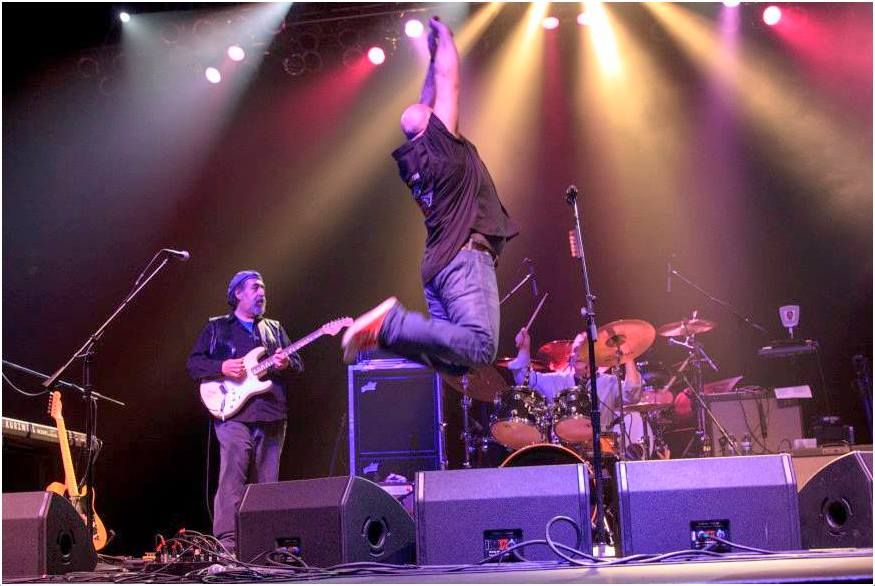 Joe Rock and The All Stars return to this popular watering hole where some of their past gigs at this venue have become the stuff of legend. Joe Rock is backed up by some tasty players; Lou Carrollo: Guitar & Vocals (Blues Hall of Fame member), Gene Linefsky: Drums (from South Shore Jazz) and Mark "The Animal" Mendoza: Bass & Vocals (from Twisted Sister).  Come on down for a rousing evening of Rock, Blues, Rockabilly, Punk and General Mayhem all with NO COVER!!! Showtime: 9 pm - 1 am
---
31st - Carrie & The Cats Album Release Show  The Rail of Smithtown  Smithtown, NY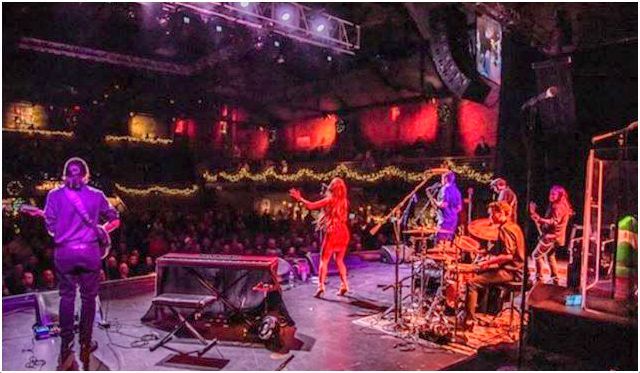 The Island is alive with some new sounds and this band's fans can't wait to hear the songs from Face To Face, Carrie & The Cat's debut album!  Carrie and The Cats will be joined by another local favorite, Nonstop to Cairo!  Showtime: 8 pm.
---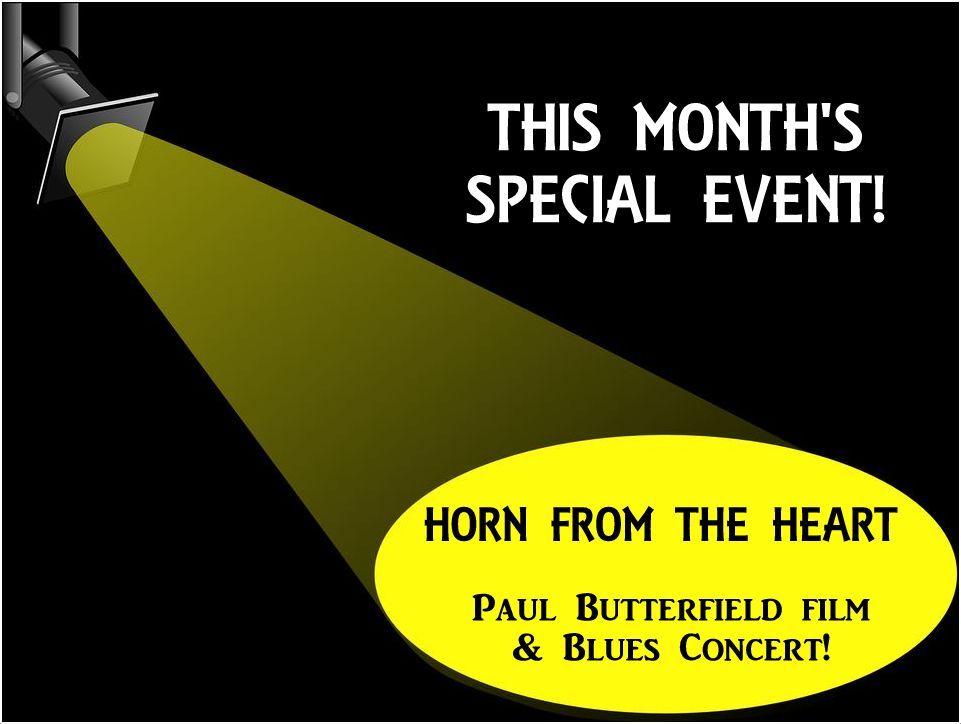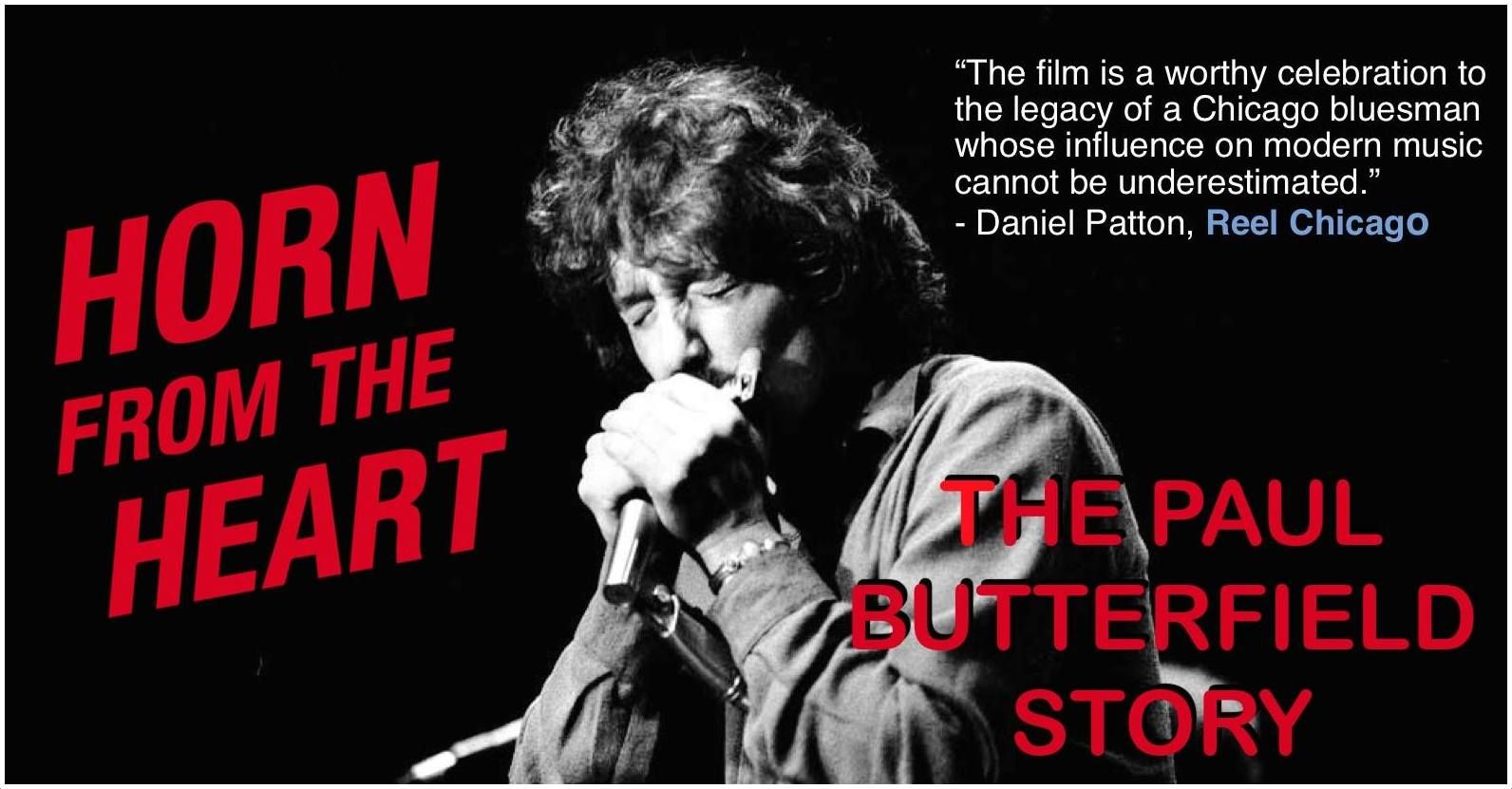 Grammy-nominated filmmaker John Anderson's Horn from the Heart: The Paul Butterfield Story is the complex story of a man many call the greatest harmonica player of all time. A white teenager from Chicago's South Side, Paul Butterfield learned the blues from the original black masters, like Muddy Waters, performing nightly in his own backyard. The interracial Paul Butterfield Blues Band added a rock edge to the Chicago blues, bringing an authenticity to its sound that struck a chord with the vast white rock audience and rejuvenated worldwide interest in the blues. The film features Butterfield's music and words, along with first-hand accounts from his family, his band mates and those closest to him, with appearances by David Sanborn, Bonnie Raitt, B.B. King, Elvin Bishop, Maria Muldaur, Paul Shaffer, Michael Bloomfield, Todd Rundgren and Bob Dylan. The Paul Butterfield Band was inducted into Rock and Roll Hall of Fame in 2015.  Guest Speaker for Q&A: Sandra Warren, Executive Producer/Producer. Moderator: Tom Needham, Host of Tom Needham's The Sounds of Film on Stony Brook University's Own Radio Station, WUSB 90.1 FM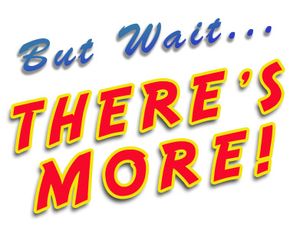 SPECIAL EVENT! Pre-film Blues Concert @ 6pm with: Kerry Kearney of the Kerry Kearney Band (Lead guitars, dobro, vocals), Gerry Sorrentino Bass), Mario Staiano (Drums)...And Special Guest Harpist: Frank Latorre, also known as Frank Kingbee!  Please note: The blues concert is optional and you may buy a ticket for just the film or a combo ticket for the film and blues concert.  
Showtimes: The Film will start at 7:15 pm.  Combo concert, film and Q&A ticket – $15. Film Only+Q&A ticket – $8
---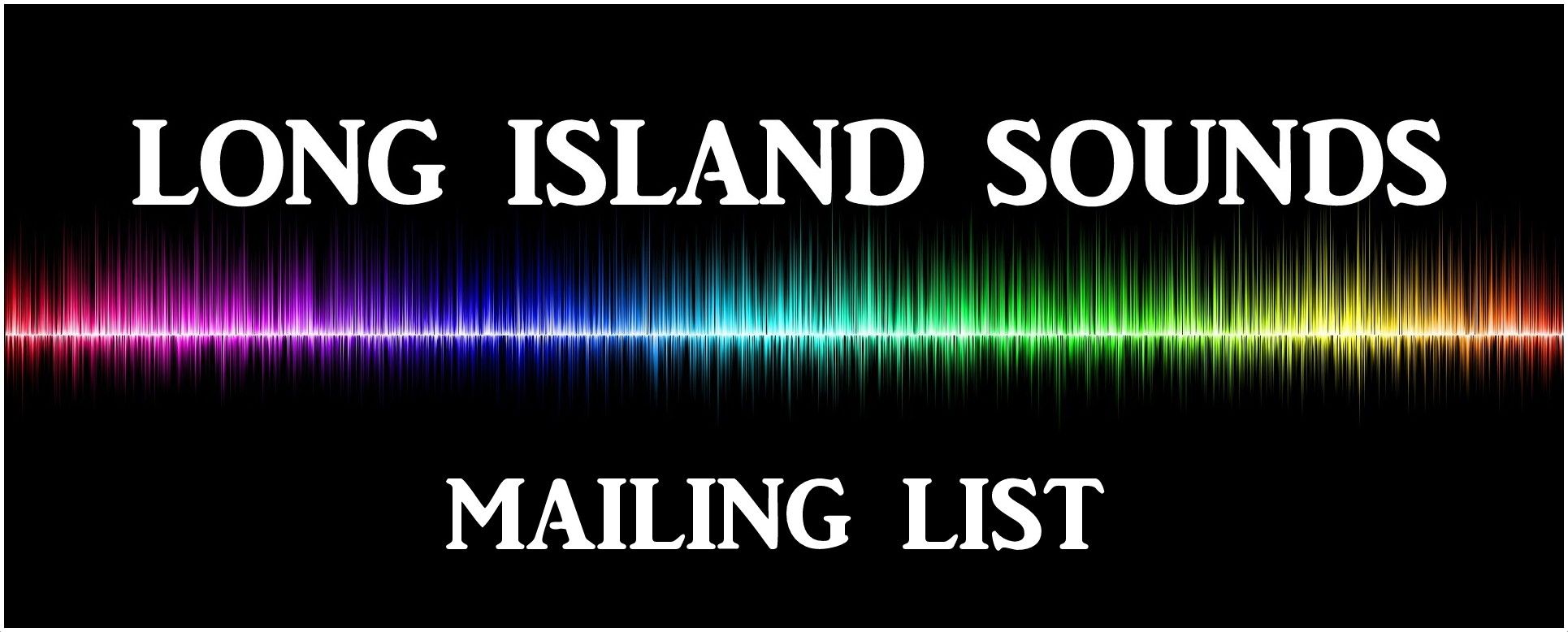 Have each month's list of local live events delivered to your in-box!
---
---