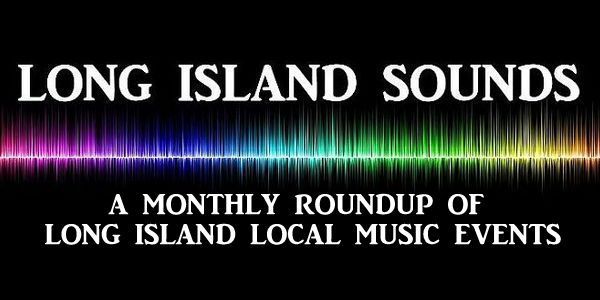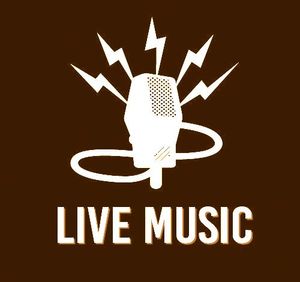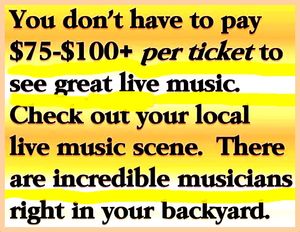 MARCH 2019
---
1st – Weisman's Warriors ALS Benefit  CM Performing Arts Center  Oakdale, NY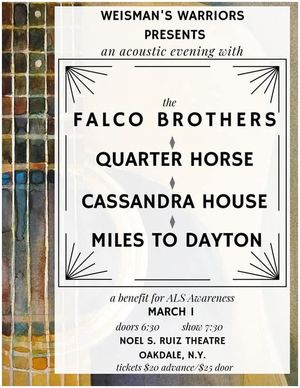 Come out and support this benefit for ALS Awareness.  This evening of acoustic music will feature a stellar lineup of The Falco Bros, Quarter Horse, Cassandra House and Miles To Dayton.  Doors open @ 6:30.  Showtime: 7:30.  Advance Tickets $20, Day of Show: $25  Get Your Tickets HERE
---
1st - Half Step  

Plattduetsche Park  Franklin Square, NY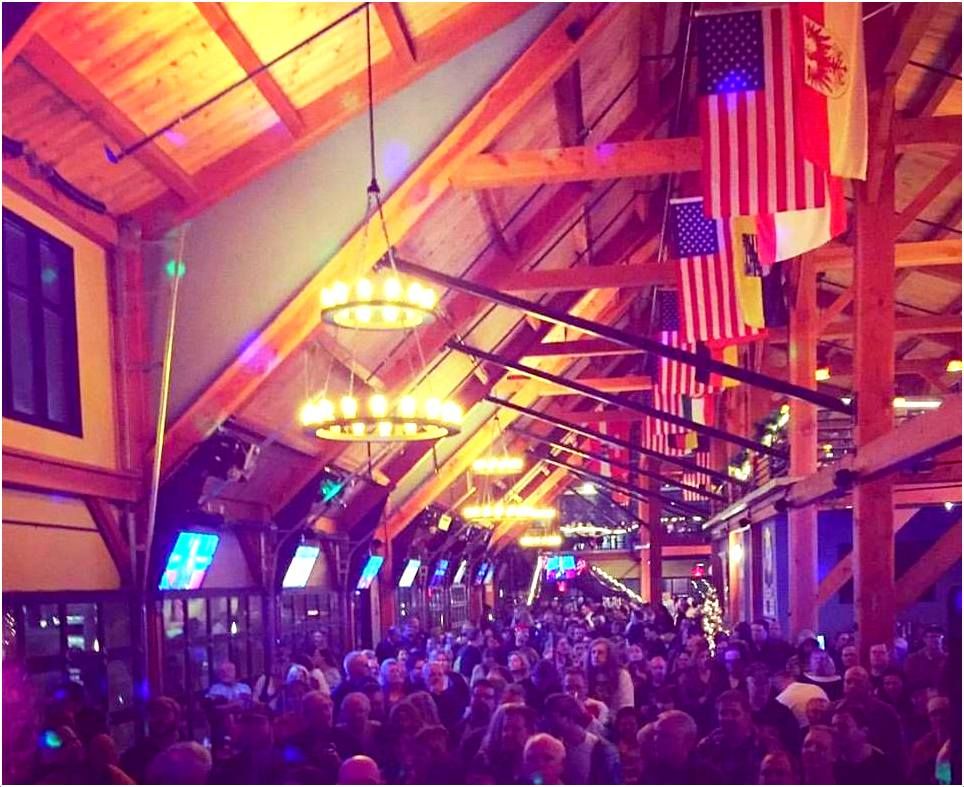 Half Step, a group of dedicated Deadhead players who like to channel the improvisation, sound and the complexity of Grateful Dead music, return to the Plattduetsche This Friday 3/1!  Showtime: 7 - 11 pm.
---
1st - Carrie & The Cats  Treme  Islip, NY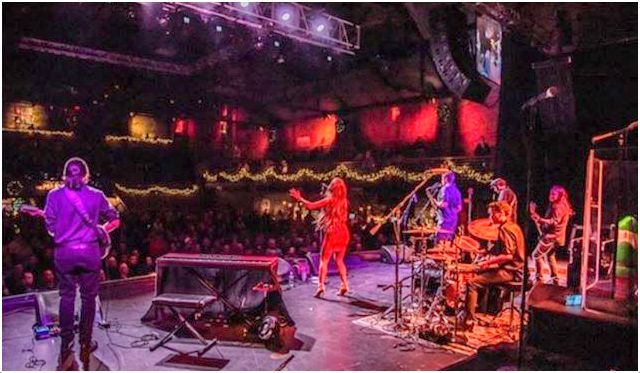 Catch this vibrant soul/rock combo at one of LI's most comfortable venues. $10 cover.  Showtime: 8 pm.
---
1st - Bad Sandwich  Sea Breeze  Babylon, NY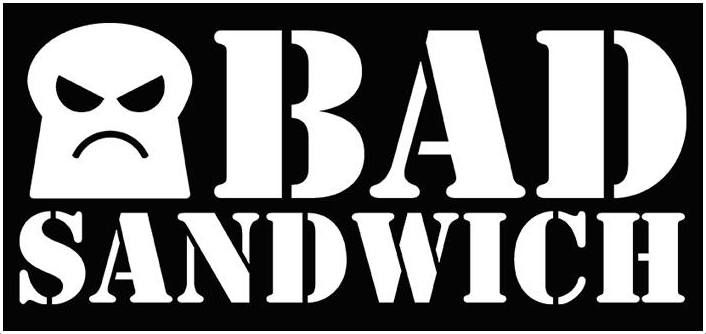 Bad Sandwich is a 3 piece classic rock/blues band from Long Island, NY bringing blistering bad ass music to the world at large.  Amen!  Showtime: 9 pm - 1 am
---
2nd- The Hideaways  Charlotte's Speakeasy  Farmingdale, NY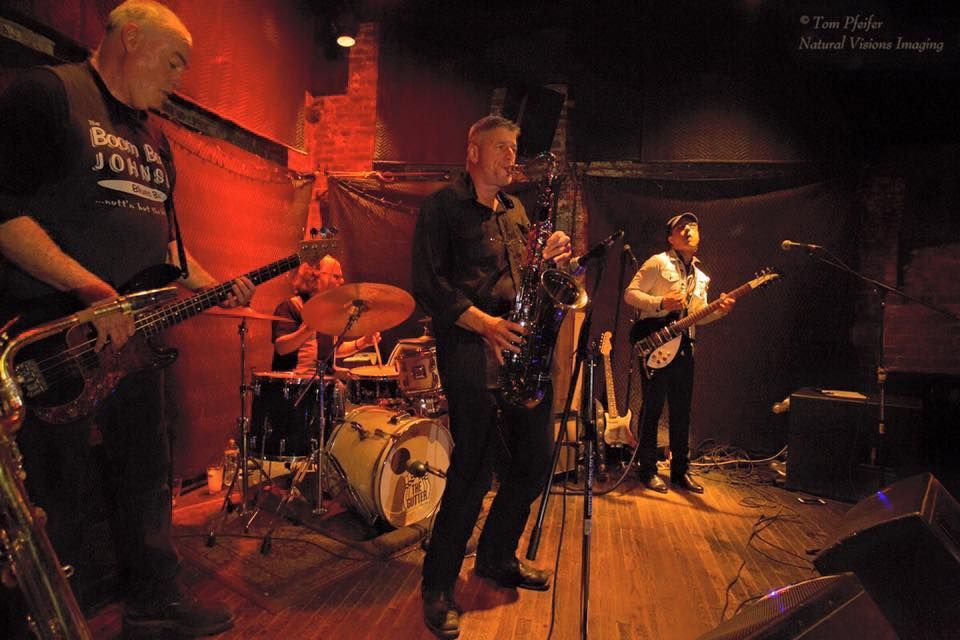 The Hideaways will be debuting at Charlotte's Speakeasy in Farmingdale, NY.  For those who wish to attend and are not familiar with Charlotte's Speakeasy: In keeping with the old-timey Speakeasy tradition, you will need to make a reservation, and you will need to grab the "password of the week" (which is available on the venue's website  ) in order to get in. Doors open at 7pm, and it is suggested to come early, (and stay late of course.)The place is small and they only let 125 people in at a time.  Showtime: 8 pm - Midnight
---
2nd - Songs For The Farm  Stephen Talkhouse  Amagansett, NY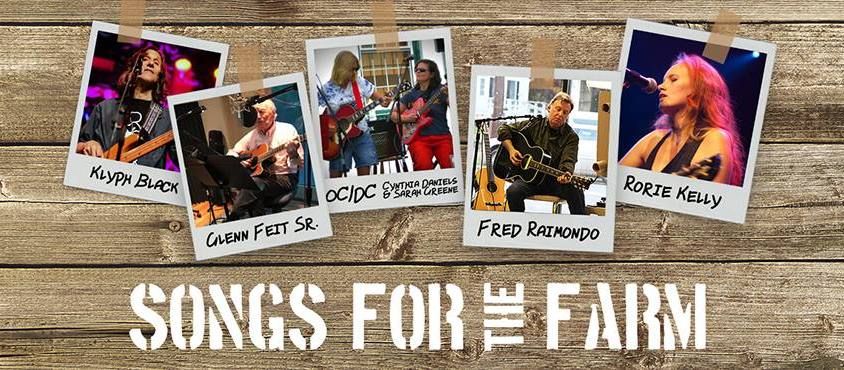 Come out and support an evening of local musical talent, East End singer-songwriters, and good friends! All proceeds benefit Share the Harvest's mission to help feed local families in need.  Participating artists include: Klyph Black, Glenn Feit Sr., Rorie Kelly, OC/DC, Cynthia Daniels & Sarah Greene, Fred Raimondo and more! Tickets $20 at the door.  Showtime: 7 pm - 9 pm.
---
2nd - Shecky & the Twangtones  Laurel Bar  East Northport, NY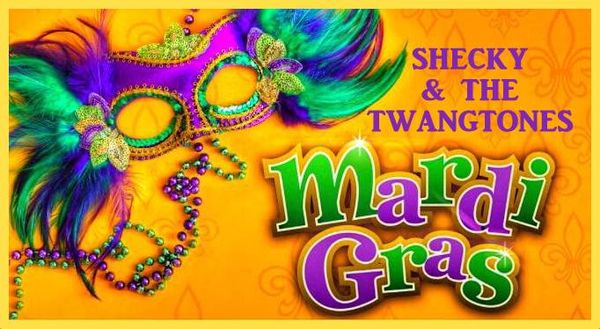 Shecky & the Twangtones will be serving up a mess of retro surf, reggae & soul jam music along with many New Orleans classic songs for this Mardi Gras event!  Showtime: 9pm- Midnight  No cover!
---
2nd - Mardi Gras in Nyack  Nyack Center  Nyack, NY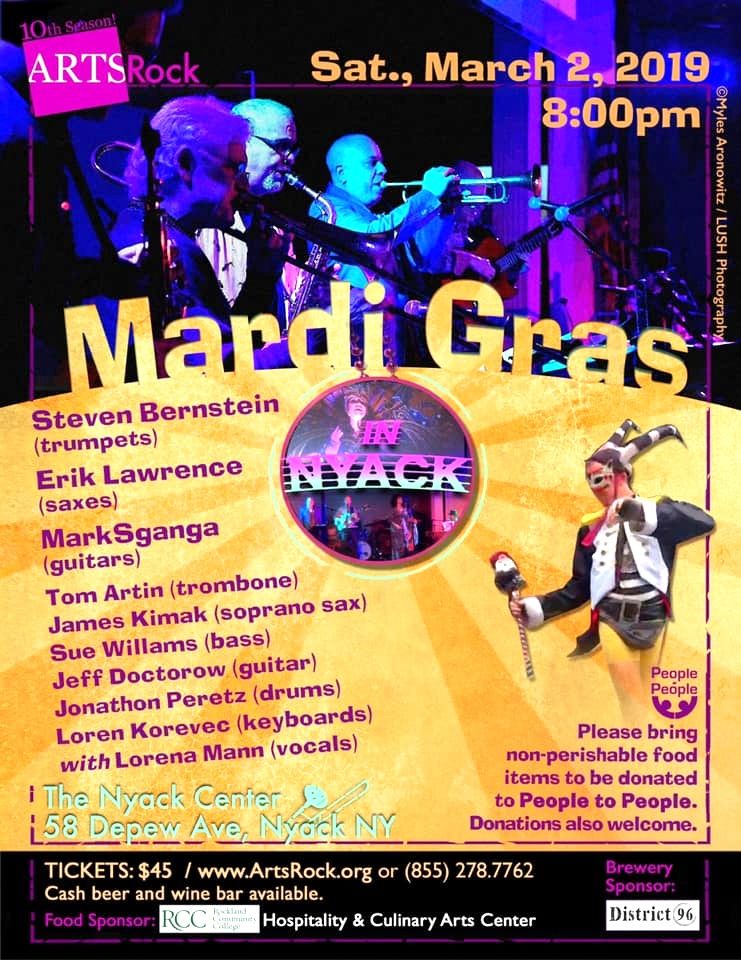 Celebrate Mardi Gras in Nyack with great musicians, food, drink and dancing. Food included in ticket price. Wine and beer available for purchase.  Showtime: 8 pm.  Get your tickets HERE
---
2nd - Mardi Gras Benefit & Concert  89 North  Patchogue, NY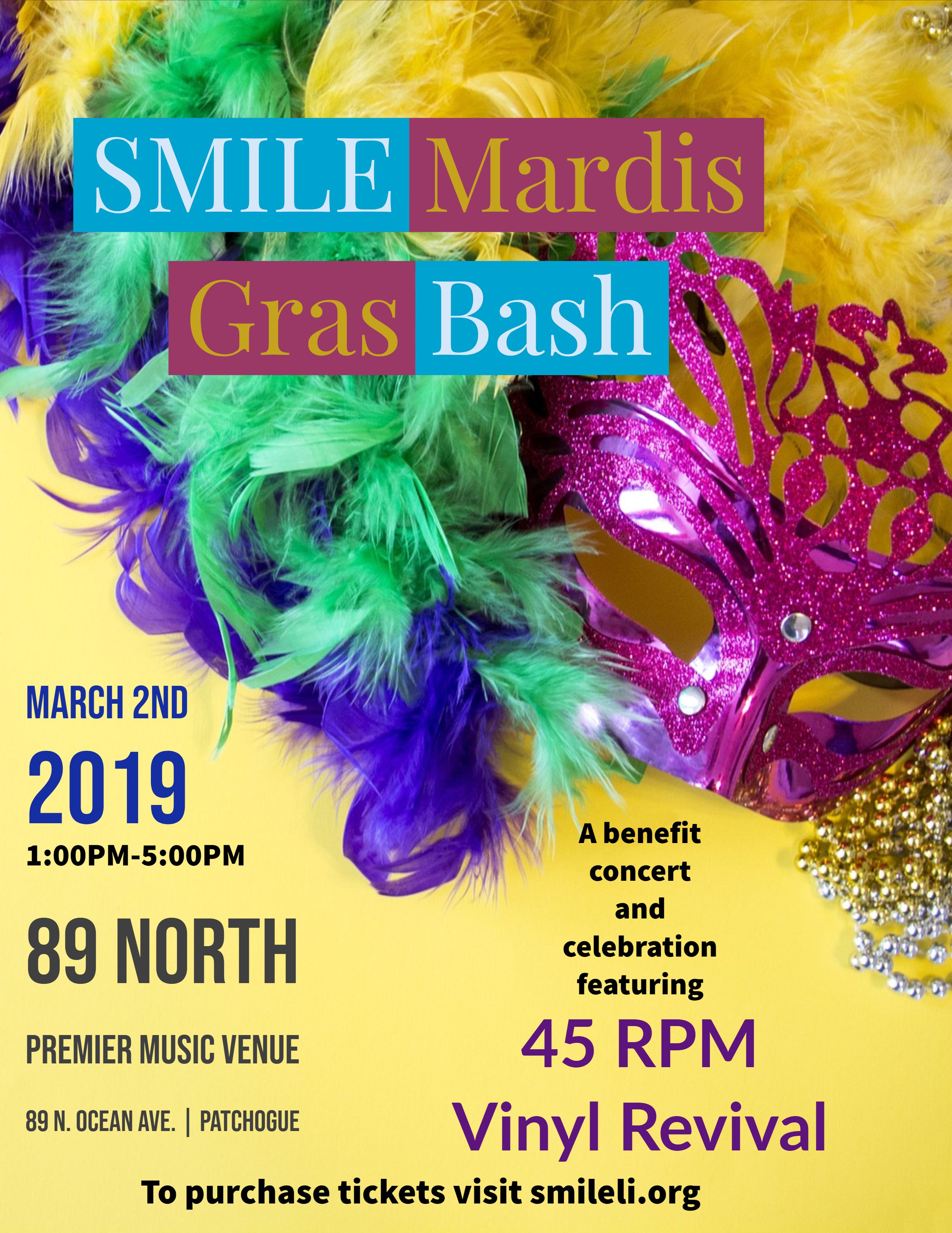 Don't Miss This Cool Mardi Gras Benefit Concert hosted by SMILE!  SMILE is a non-profit that is committed to supporting people with intellectual and developmental disabilities live self-determined lives. All proceeds will go to support SMILE Initiatives that promote awareness, bridge the gap in our communities, and foster meaningful connections for our self-directed individuals and their circles of support. Join us for a fun-filled afternoon featuring 45RPM and Vinyl Revival. Let the good times roll!  Showtime: 1 pm
---
2nd - King Cobras Mardi Gras Party!  Brews Brothers Grille  Huntington, NY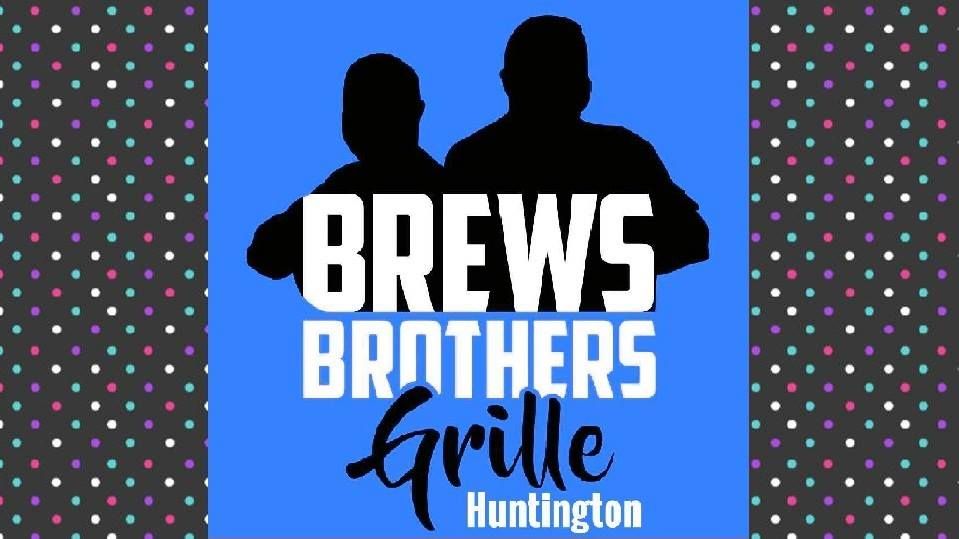 Join the King Cobras for a wild Mardi Gras party as they conjure up  their Venomous Cocktail of Blues, Early Rock 'n' Roll and Roots Music!  Showtime: 8 pm - Midnight
---
2nd - Aquarii  Grey Horse Tavern  Bayport, NY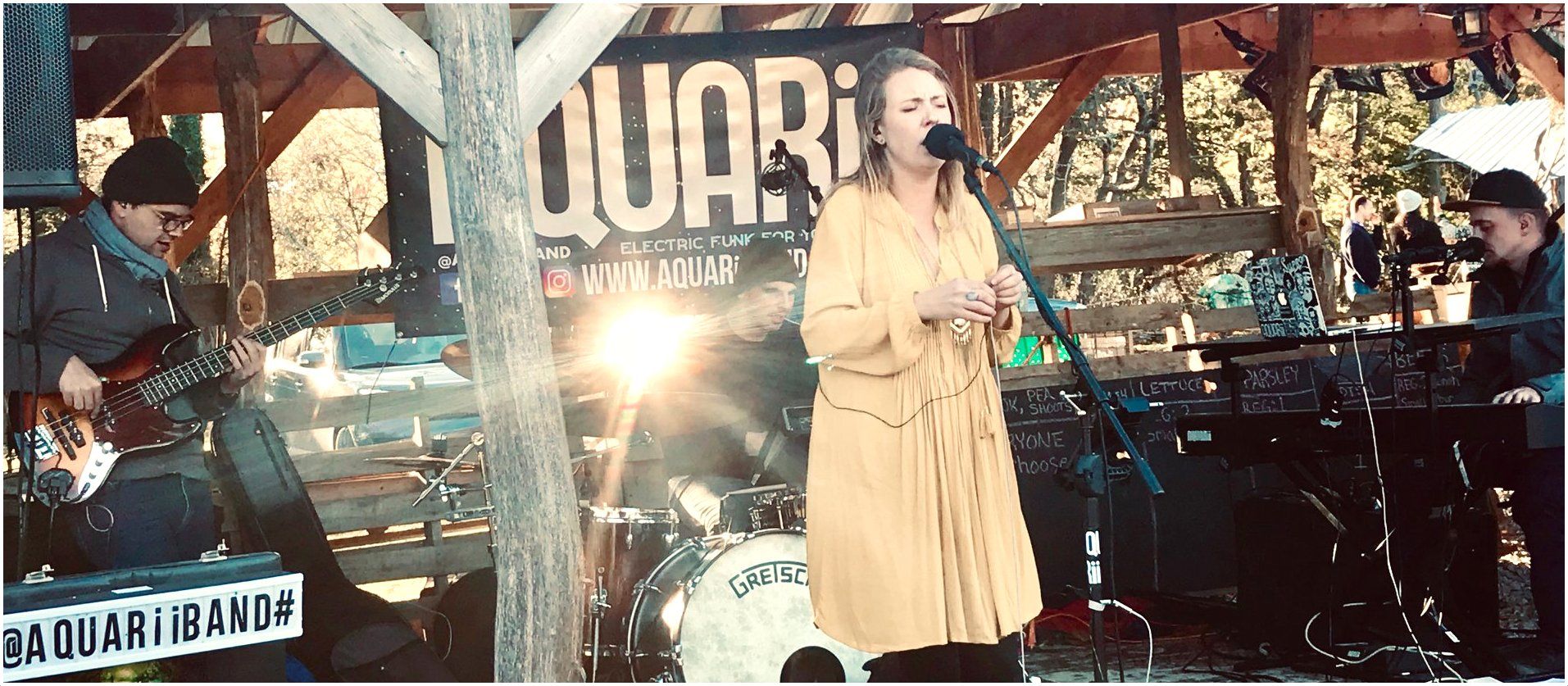 Aquarii is an electric soul / funk band out of Patchogue that features the talented sounds of Cassandra House, Josh Smith, Nick Garbarini and Kyle Sweitzer.  Showtime: 10 pm
---
2nd - Alice Howe & Freebo  Folk Music Society of Huntington  Huntington, NY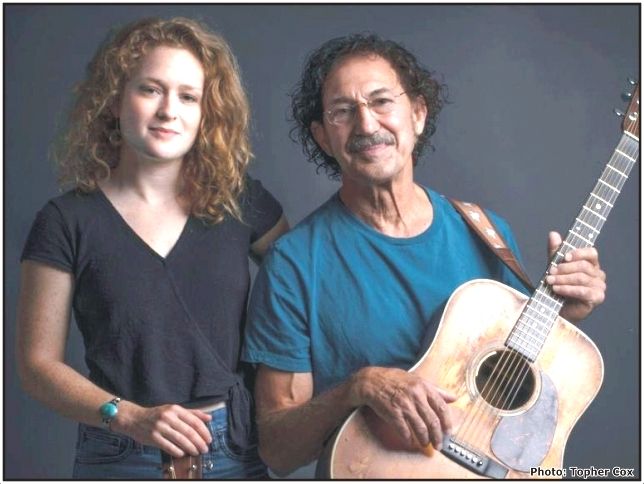 Acclaimed singer-songwriters Alice Howe and Freebo are the featured performers during the Folk Music Society of Huntington's monthly First Saturday Concerts' series on March 2. The 8:30 p.m. concert at the Congregational Church of Huntington (30 Washington Drive, off Route 25A, Centerport) will be preceded by an open mic at 7:30 p.m. Tickets, priced at $25 ($20 for FMSH members), may be purchased in advance online at fmsh.org.  Get your Tickets HERE
---
2nd - Time Out Blues Band  Giacomo Jack's  Amityville, NY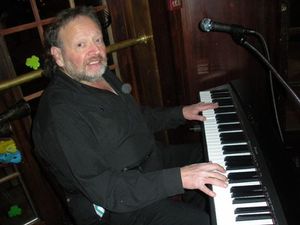 Treat yourself to a night of authentic blues power at this casual Amityville watering hole.  Note to all you Little Buster and the Soul Bros fans:  Buster's old keyboardist, aka the one and only Roast Beef Joe, is tinkling the ivories in this combo.  Stop by  this cool joint and say "Howdy" to Joe!
---
2nd - The Almost Brothers Band  The Warehouse  Amityville,NY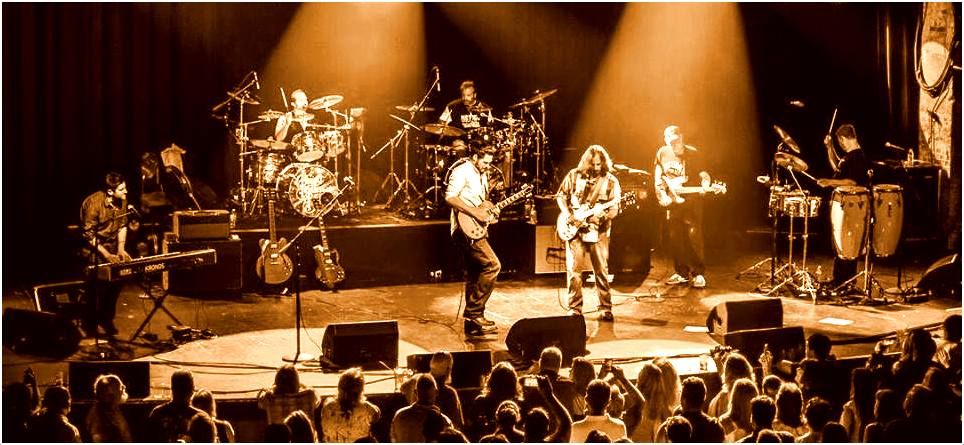 The Allmost Bros celebrate the 50th anniversary of the Allman Brothers Band live at The Warehouse L.I. on Saturday March 2nd! Expect a special evening of music honoring the legendary career of the Allman Brothers.  The band's lead guitarist, Dave Filloramo is a major player.  Showtime: 7 pm - 10 pm
---
2nd - Wondrous Stories  The Space @ Westbury  Westbury, NY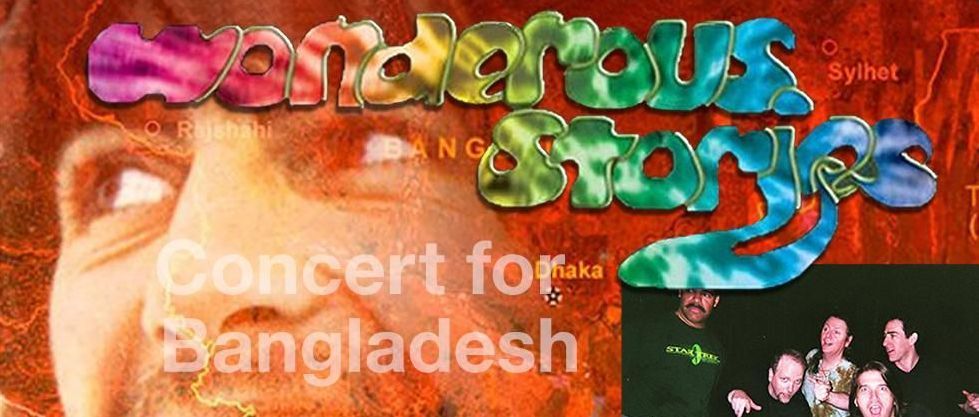 Wondrous Stories, a combo with a long-time presence on the LI music scene, presents The Concert for Bangladesh Re-visited (An All Star Tribute to George Harrison).  The core band for this event features the following players: Tommy Williams, Kenny Forgione, Kevin McCann, Ricky Martinez and Mark Bonder.  Some of the special guest who will be part of this show include Denny Laine (Wings, Moody Blues), Steve Holley (Wings, Ian Hunter band), Glen Burtnick (Styx, Dennis DeYoung band), Godfrey Townsend (John Entwistle band, Jack Bruce band, Alan Parsons Project), Arno Hect (J. Geils, Rolling Stones, Buster Poindexter, Uptown Horns), Tommy Mandel (Bryan Adams, Dire Straits) and John Merjave (The Weeklings, Max Weinberg band). 
---
3rd - Jambalaya Brass Band  Trinity Lutheran Church  Staten Island, NY
Mardi Gras is in the air so don't miss this cool show featuring The Jambalaya Brass Band is New York City's ultimate New Orleans party band. Free admission.  All ages welcome to shake what they got! Showtime: 10:30 am - 12 noon  Back in the day, Sweet Loretta and I used to book these folks to play some of our popular Sunday concerts when we were the owners of Big Daddy's Restaurant in Massapequa.  They always bring the heat!
---
3rd - The Kennedys  Swing The Teapot  Floral Park, NY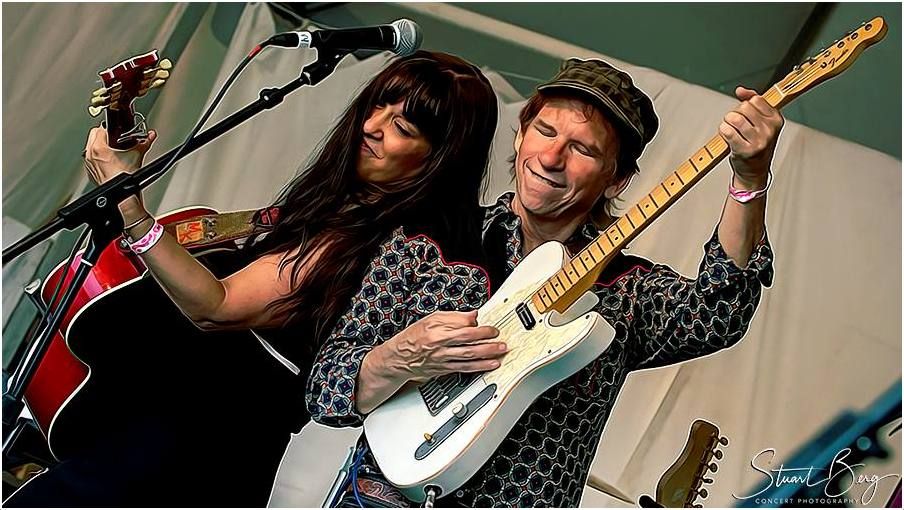 The Kennedys return to Swing The Teapot in Floral Park, NY for a show of their original songs both old and new, some choice covers and your requests. In addition, Pete will be reading humorous excerpts from his new book, "Tone, Twang, and Taste: A Guitar Memoir".  Showtime: 5 pm - 8:15 pm.
---
5th - Fat Tuesday Celebration with The Zone  Rachel's Waterside Grill  Freeport, NY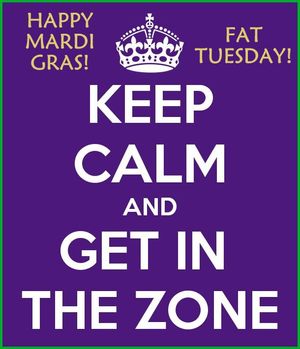 One of the most exceptional Mardi Gras Events in Long Island is this annual gathering of The Zone at this popular eatery on the Nautical Mile in Freeport.  This second line combo always delivers a night of authentic Mardi Gras music!  Along with the toonage, you'll find some tasty cajun / creole offerings from this venue's kitchen courtesy of Chef Rich that will definitely put you in a Fat Tuesday frame of mind!
---
5th - Fat Tuesday Party with The Big Ass Band  Big Daddy's Restaurant  Massapequa, NY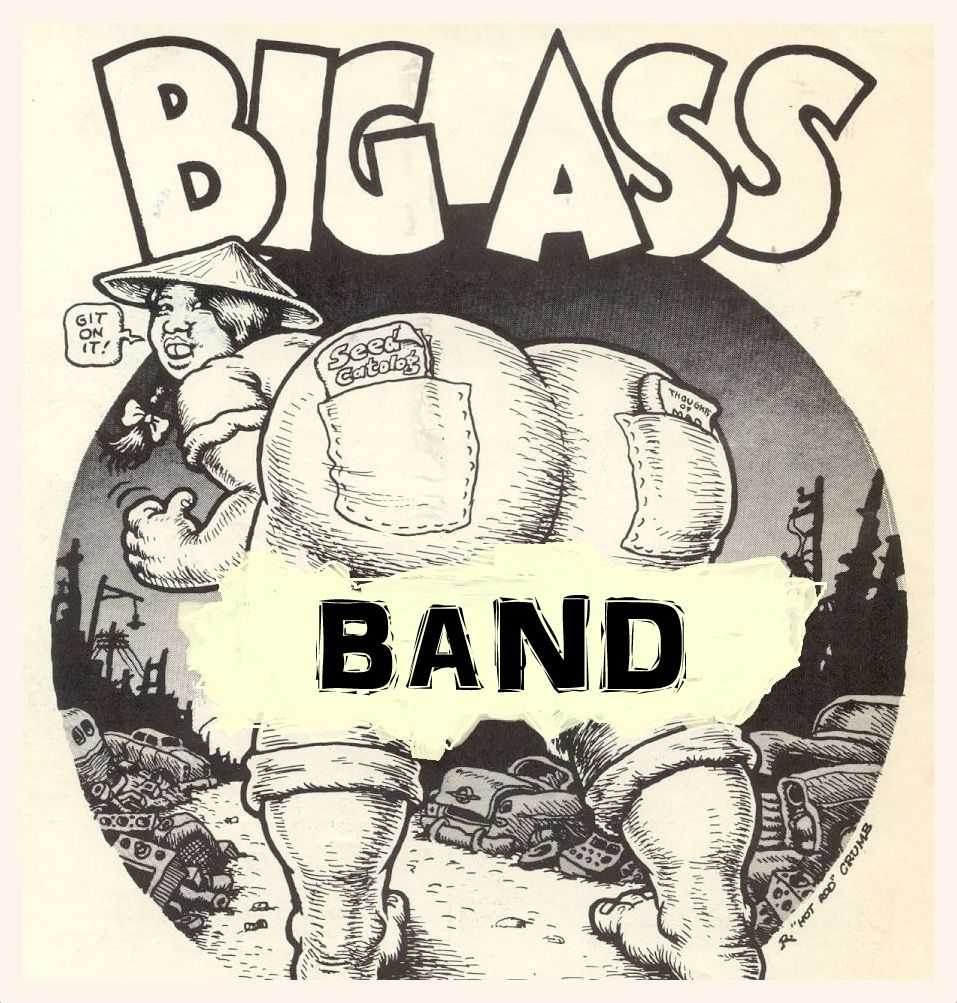 Fasten your seat belts and get ready for one wild ride as The Big Ass Band brings the Mardi Gras Groove to this cajun eatery.  This sparkling combo features a multi-talented lineup that includes Allen Santoriello, Joseph Perricone, Jim Treutline, Steve Kaplan and Howard Silverman.
---
5th - Fat Tuesday with The Pressure Cookers  Fadeley's Deli Pub  Patchogue, NY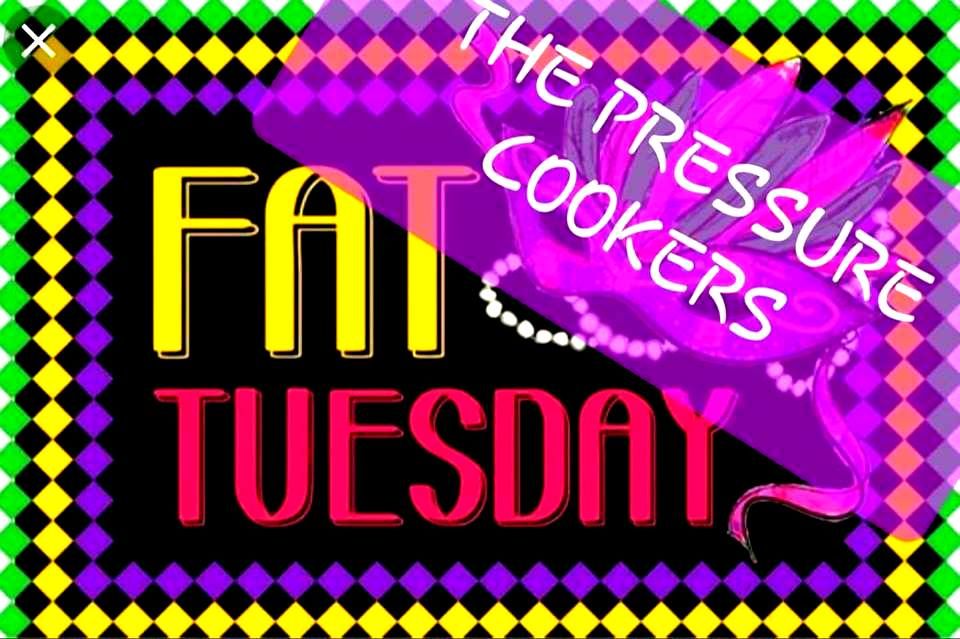 Don't Miss Fat Tuesday @ Fadeleys with the PRESSURE COOKERS !  Along with the music, there will be FREE JAMBALAYA!  Also,  you can bring your own Hurricane Cocktails!  Rumor has it that sharing those Hurricanes with the owner is encouraged! :)  Showtime: 8 pm - 11 pm
---
5th - Pamela Betti Band  Coastal Kitchen & Daiquiri Bar  Bay Shore, NY

This roadhouse combo will be appearing as a trio as they swing into a Mardi Gras Fat Tuesday groove at this unique eatery and daiquiri bar.  Showtime: 7 pm - 9 pm.
---
5th - Original Music Tuesday  KJ Farrell's  Bellmore, NY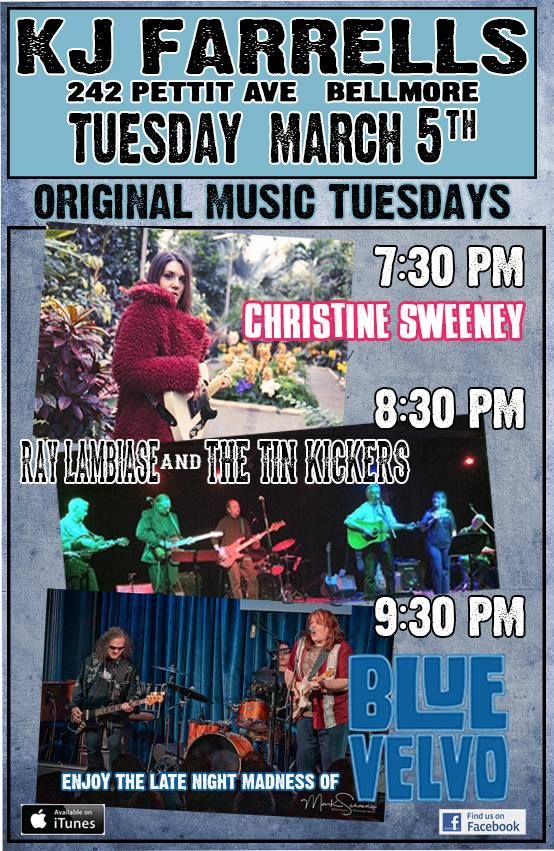 For those of you who support original music in Long Island, make a point of catching this spectacular lineup featuring Christine Sweeney (7:30), Ray Lambiase & The Tin Kickers (8:30) and Blue Velvo (9:30).  The overabundance of talent on hand will make you think you're attending a mini music festival!  Showtime: 7:30 pm - 11 pm
---
5th - Gail Storm & Friends  Grasso's Restaurant  Cold Spring Harbor, NY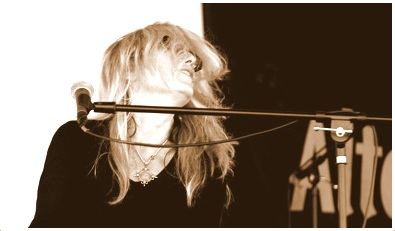 If you're looking to get a taste of that Fat Tuesday groove then head on down to this popular eatery and catch Gail Storm and her musical Krewe as they conjure up a Fat Tuesday vibe.  
---
5th - Lucky Ones  Rockwood Music Hall  New York, NY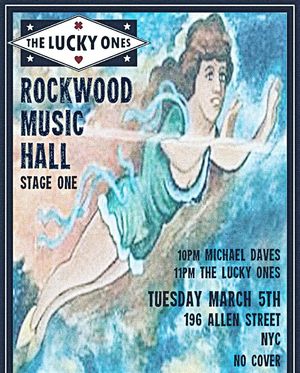 Catch local Americana favorites, Lucky Ones at this venerable concert venue.  They hit it at 11 pm, following a set by roots music legend Michael Davies.
---
6th - Lex Grey & The Urban Pioneers  Thai Rock  Rockaway Beach, NY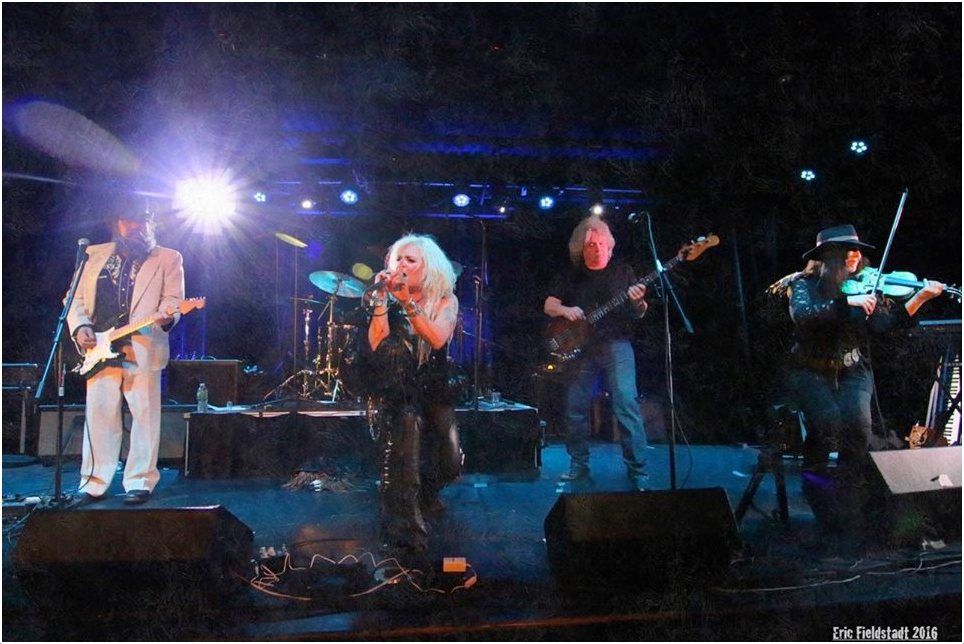 Lex Grey is a multiple ASCAP award-winning songwriter who beckons audiences into her world of personal stories cloaked in smoke and stage lights — a world of drama, humor and rowdy abandon that makes music lovers feel as though they're doing something wrong just by listening. The band juxtaposes bawdiness with intimacy, introspection and a vulnerability that draws you in like a warm embrace. Having earned a reputation as a legendary live act with a dazzlingly theatrical show, the group emerges from the studio capturing live performances that constantly deconstruct and reinvent their palette of sounds.  Showtime: 9 pm.
---
7th - Bill Shuren  Five Points Cafe  Sayville, NY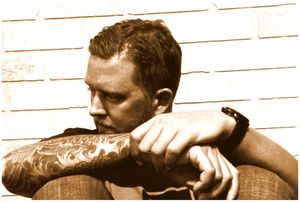 Bill Shuren has played many solo shows as part of the Long Island Music scene for the last 8 years. Each show offers his own interpretations of some of the greatest, soulful songs that were favorites over the last few decades.  Catch him at this intimate cafe.  Showtime 6 pm - 9 pm
---
7th - Sailin Shoes  Still Patners  Sea Cliff, NY 8 pm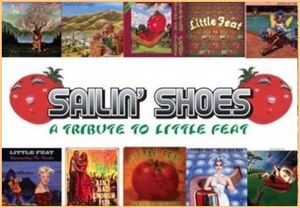 This tight Little Feat tribute band continues its winter residency at one of the coolest music venues on the Island. Showtime: 8 pm
---
7th - Squirrels From Hell  Shrine World Music Venue NYC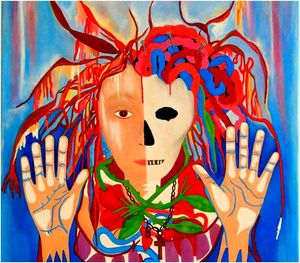 The Squirrels From Hell aka "The Band New York City Couldn't Kill." is an intense underground garage combo that has spent decades in obscurity but is constantly driven by an artistic inspiration that will not release them.  Catch them as they deliver the goods @ the Shrine World Music Venue in NYC. Showtime: 8 pm  Free Admission!
---
8th - Fishing With Fredo  Swing The Teapot  Floral Park, NY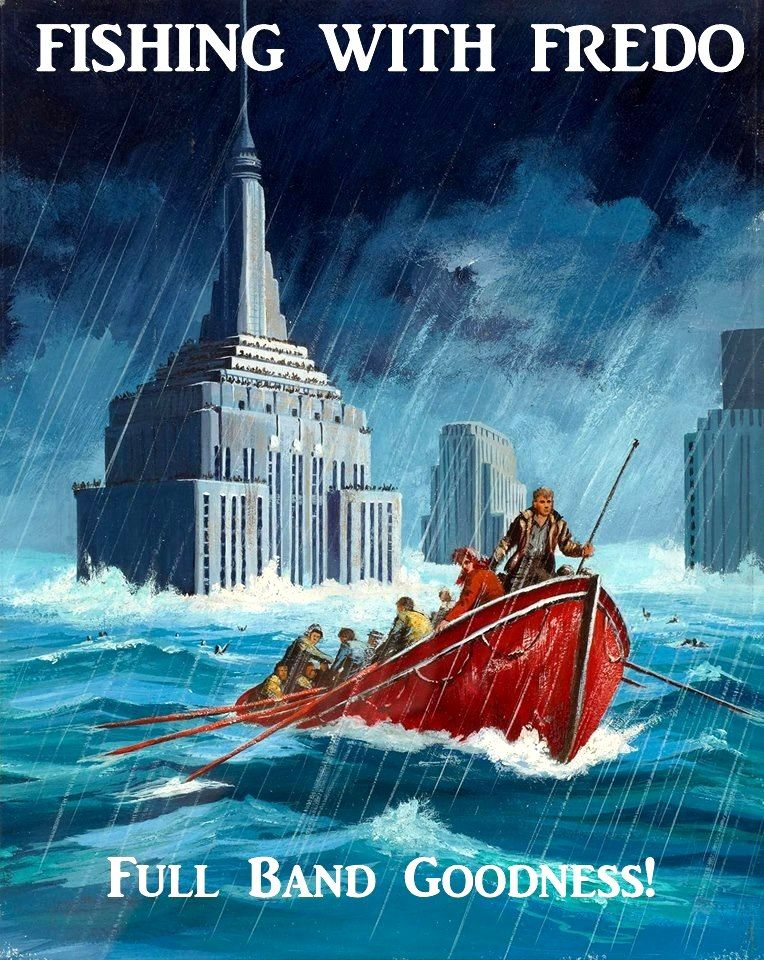 More often than not, Fishing With Fredo performs as as a duo but for this special gig they will be featuring a full band lineup.that includes Joseph Perricone (of The Other Shoe), Steve Kaplan, Michael Leuci and the inimitable Jim Treutlein.  Expect the unexpected!
---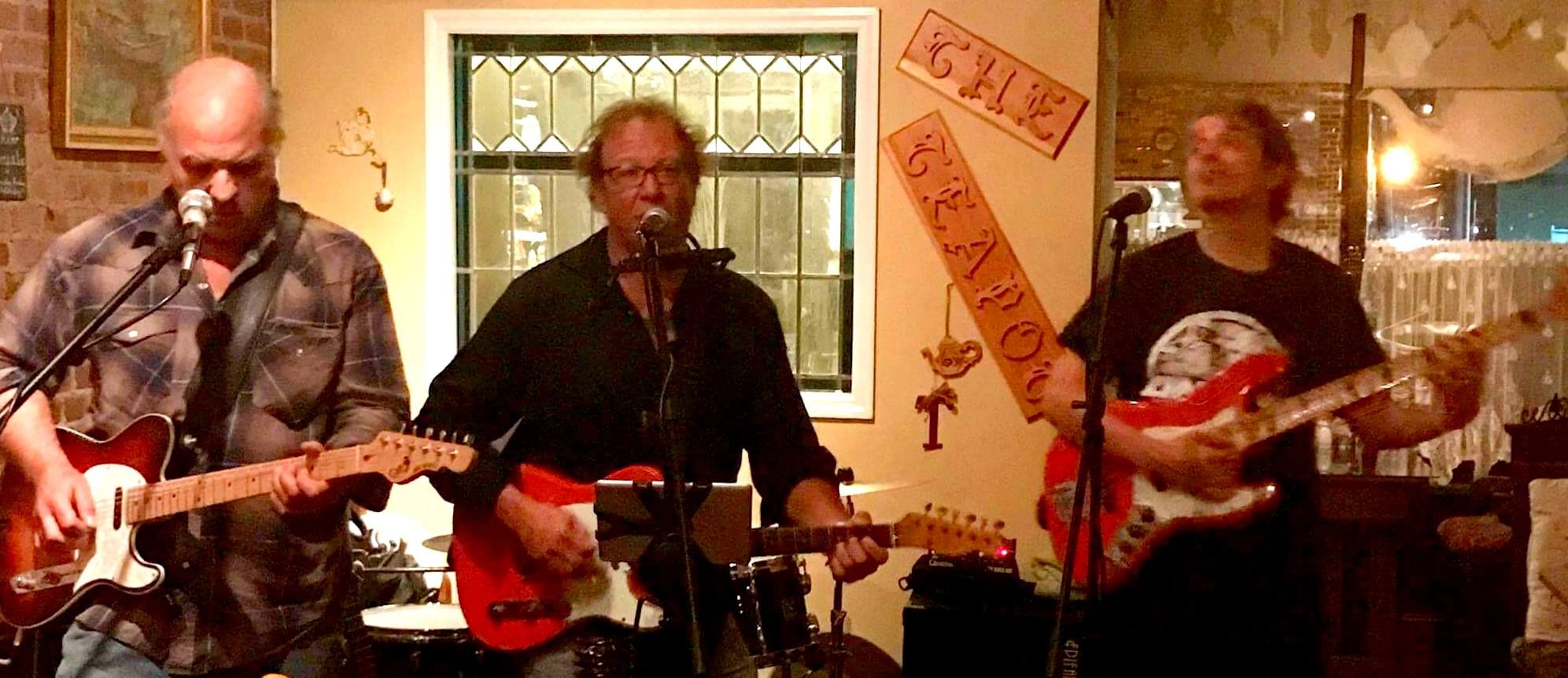 Catch this show of original Americana roots rock as parlayed by the Mike Barry Band at this legendary LI tavern.  Along with the music, enjoy some of the menu items from the kitchen as well as the waterside atmosphere. 
---
9th - Breakaway & Jerry the Bulldog  Buckley's  Valley Stream, NY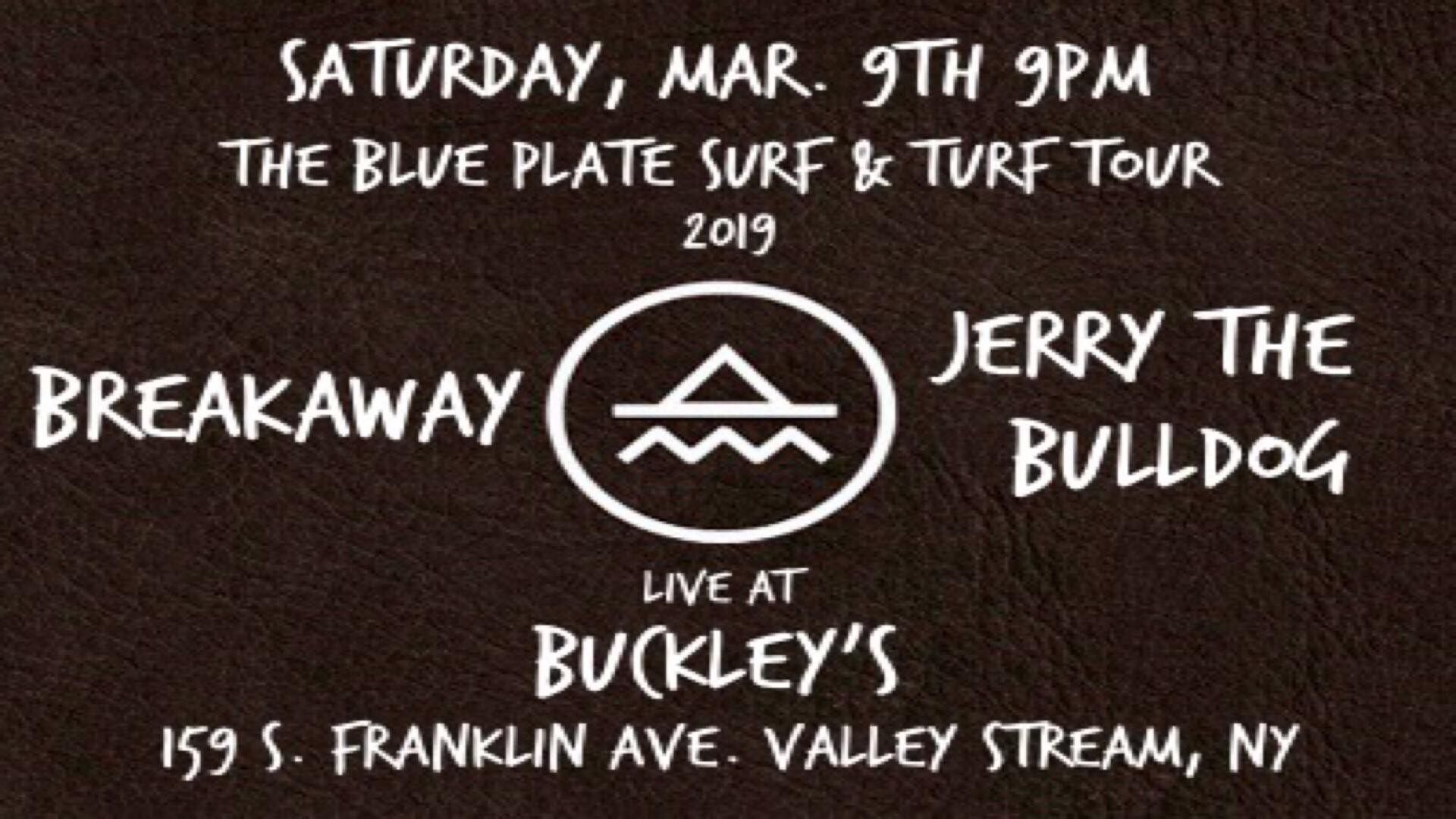 Don't Miss this show that features the pairing of two blues Americana rock combos which is the latest stop on the Blue Plate Surf & Turf Tour 2019! Showtime: 9 pm
---
10th - Funkin;' A  JT's Cafe  Blue Point, NY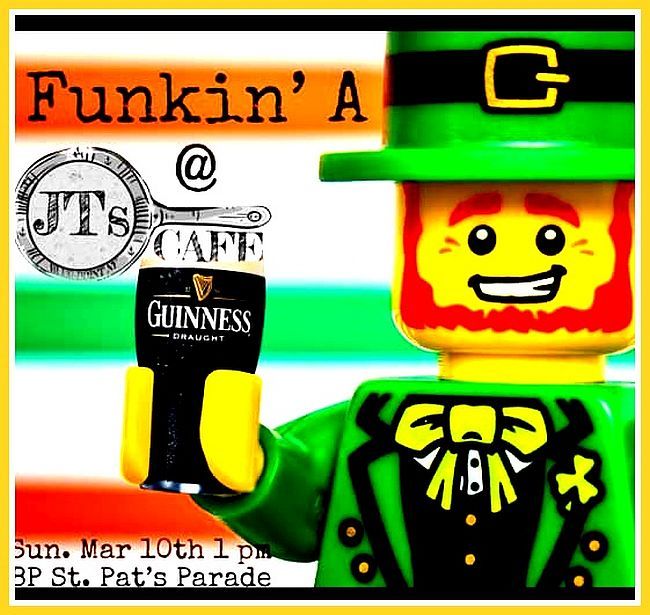 Come for the after shenanigans of the Blue Point St. Pat's parade! Funkin' A sez: "Do the jig on yer pot o gold as we sing you a limerick you'll never forget!"  Showtime: 1 pm
---
15th - The Return of Harmonica Bill & Marked Deck  Treme  Islip, NY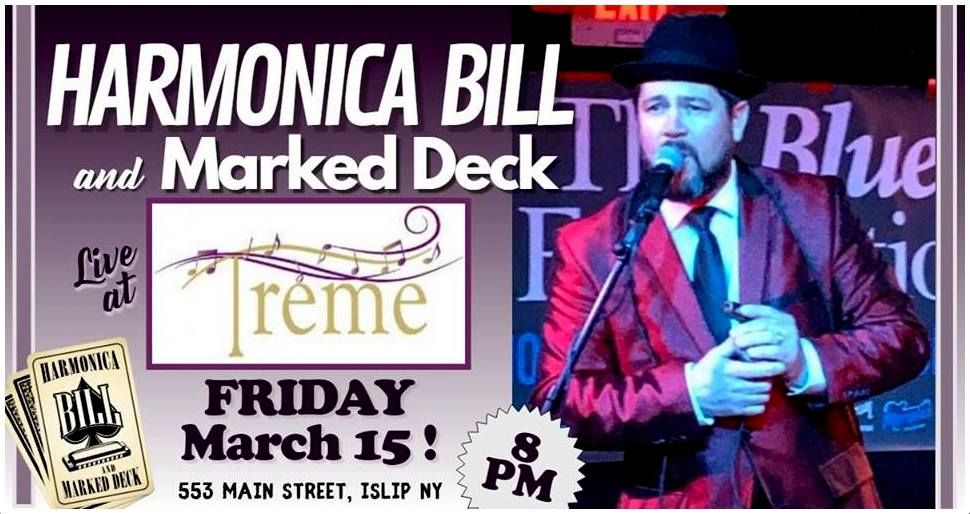 Harmonica Bill & Marked Deck return to TREME fresh off of representing Long Island in the International Blues Challenge in Memphis! Expect this rowdy outfit to lay down an evening of lowdown, greasy Chicago blues for your listening and dancing pleasure.  Showtime: 8 pm - 1 am.
---
16th - J Haus Band  Mary Downling's Irish Pub  Islip, NY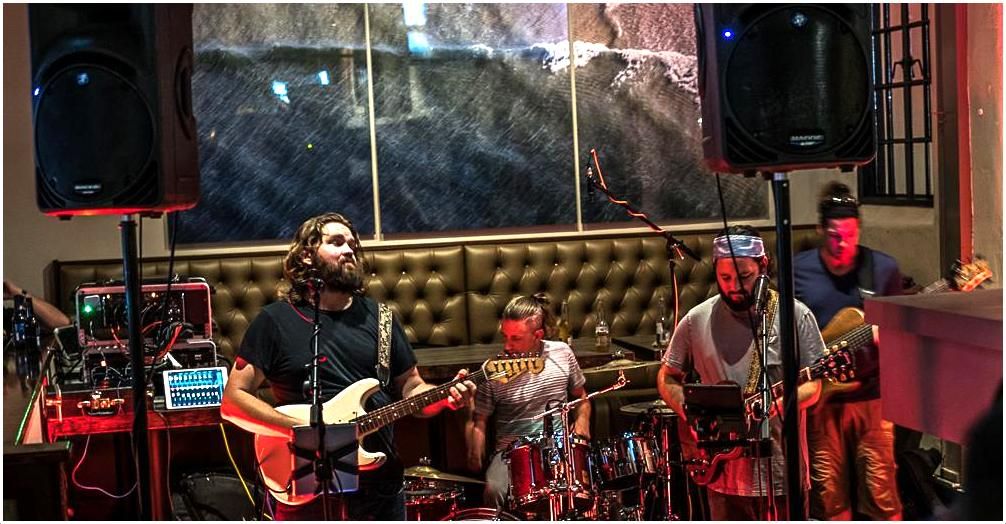 This rowdy rock & roll combo brings the heat as they make their debut performance at this laid back pub in Islip.
---
16th - Afternoon Blues  with Toby Walker  Port Washington Public Library  Port Washington, NY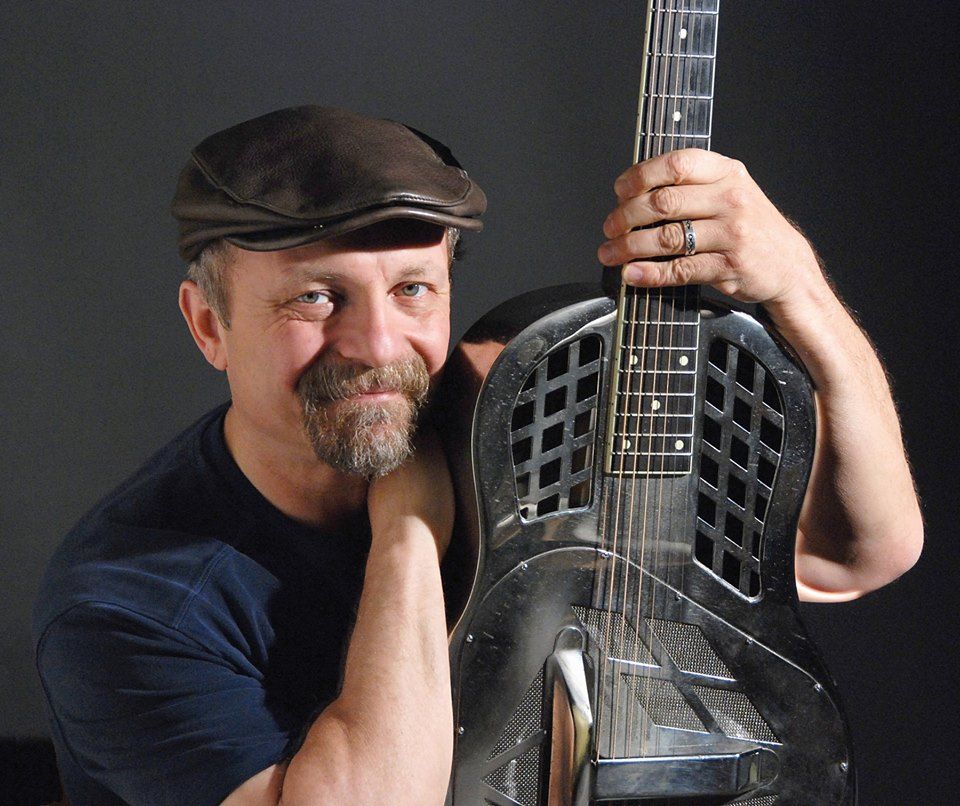 Internationally and nationally acclaimed Toby Walker has been hailed as an award winning, roots music finger-style guitar virtuoso and songwriter who has toured the US, the United Kingdom, and Europe. Blending the styles of blues, ragtime, country, bluegrass, old-time jazz and rock, Walker has his own style and as such received numerous awards, including being the 1st place recipient of the International Blues Challenge Award in Memphis and the NY Music Award for best instrumental CD. Walker has also been inducted into the NY Blues Hall Of Fame.  Showtime: 2 pm - 4:30 pm.
---
17th - Mike Barry  The Trinity  Floral Park, NY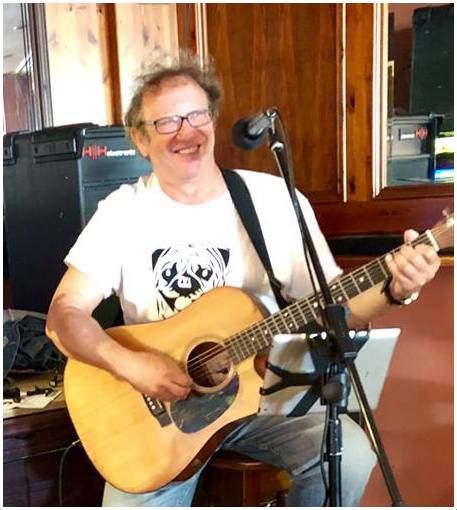 Mike Barry performs a solo St. Partick's Day show at this friendly Irish pub in Floral Park.  Barry is known for playing roots rock music, country, blues, rockabilly, folk and rock & roll, and tight pop tunes.  Expect smart (& sometimes funny) lyrics over melodies you can't forget.
---
17th - Sunday Funday St. Patrick's Day  Sunset Grill  Seaford, NY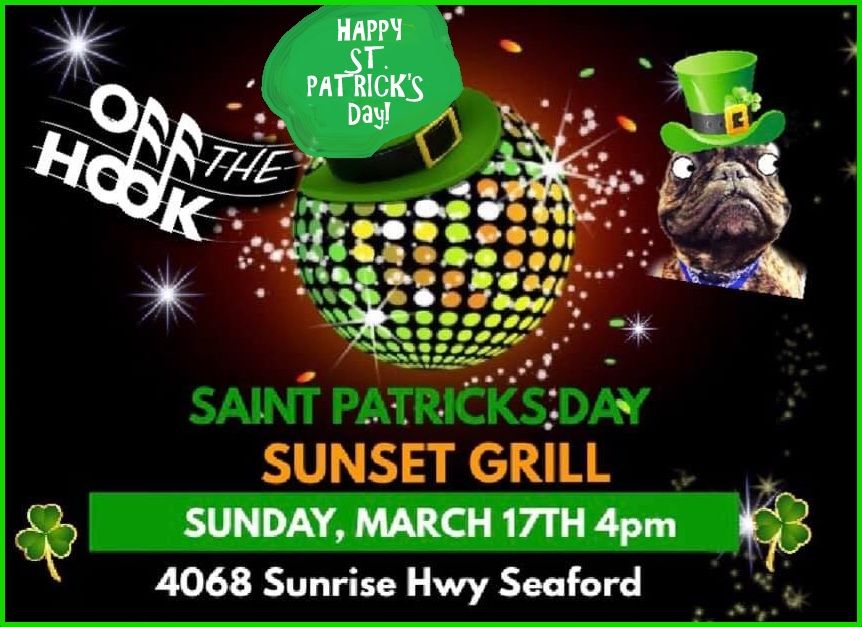 This year Celebrate St Patrick's at the Sunset Grill on Sunday Funday! This Will be a special and fun Sunday Funday. Music by Off The Hook. Great food, Reasonable Drinks, and surprises. Sponsored by Ira'sList. Don't stand in line in the cold to get into a crowded hot bar. Sunset Grill is your cozy St. Patrick's Day friendly stop. Doors 4pm with full dinner and appetizer menu. Music starts 5pm with Off The Hook . $5 cover to support Live Music Sunday's.  Yahoo!
---
21st - Blue Roots & Friends Memories Bar & Grill  Williston Park, NY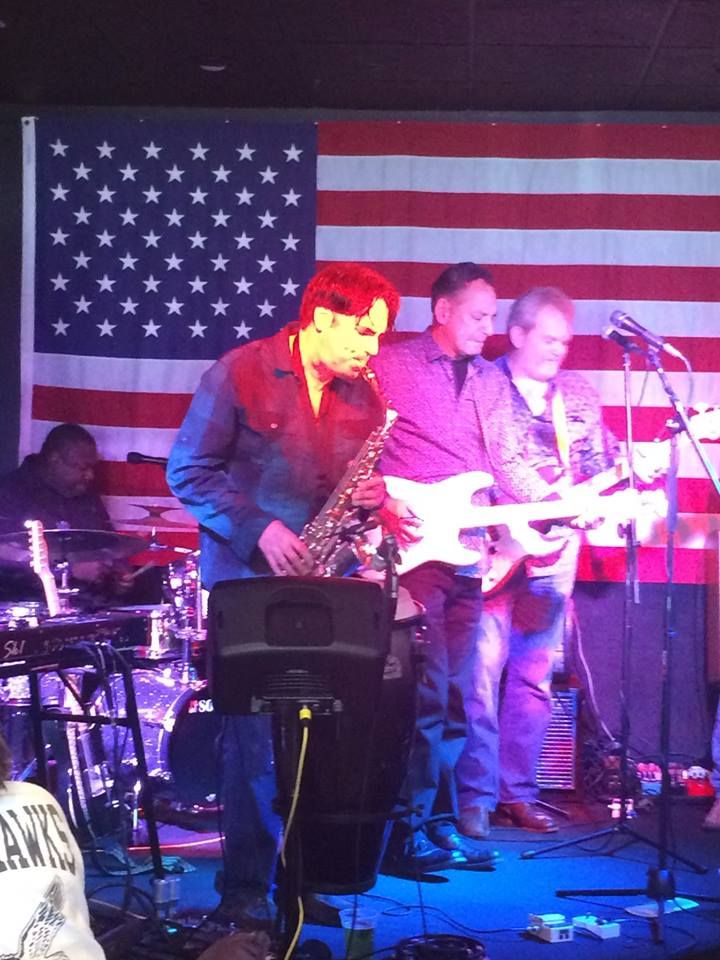 Catch some blues you can use as one of LI's best roadhouse combos performs at this longtime neighborhood eatery with a 1950's motif.  Expect some special guest to be sitting in!
---
22nd - Reckoning  The Homestead  Oyster Bay, NY

This popular Deadhead tribute band will be doing acoustic and electric sets at this laid back venue.  No cover charge.  Showtime: 8 pm.
---
23rd - A Night of Original Music  Bacca Arts Center  Lindenhurst, NY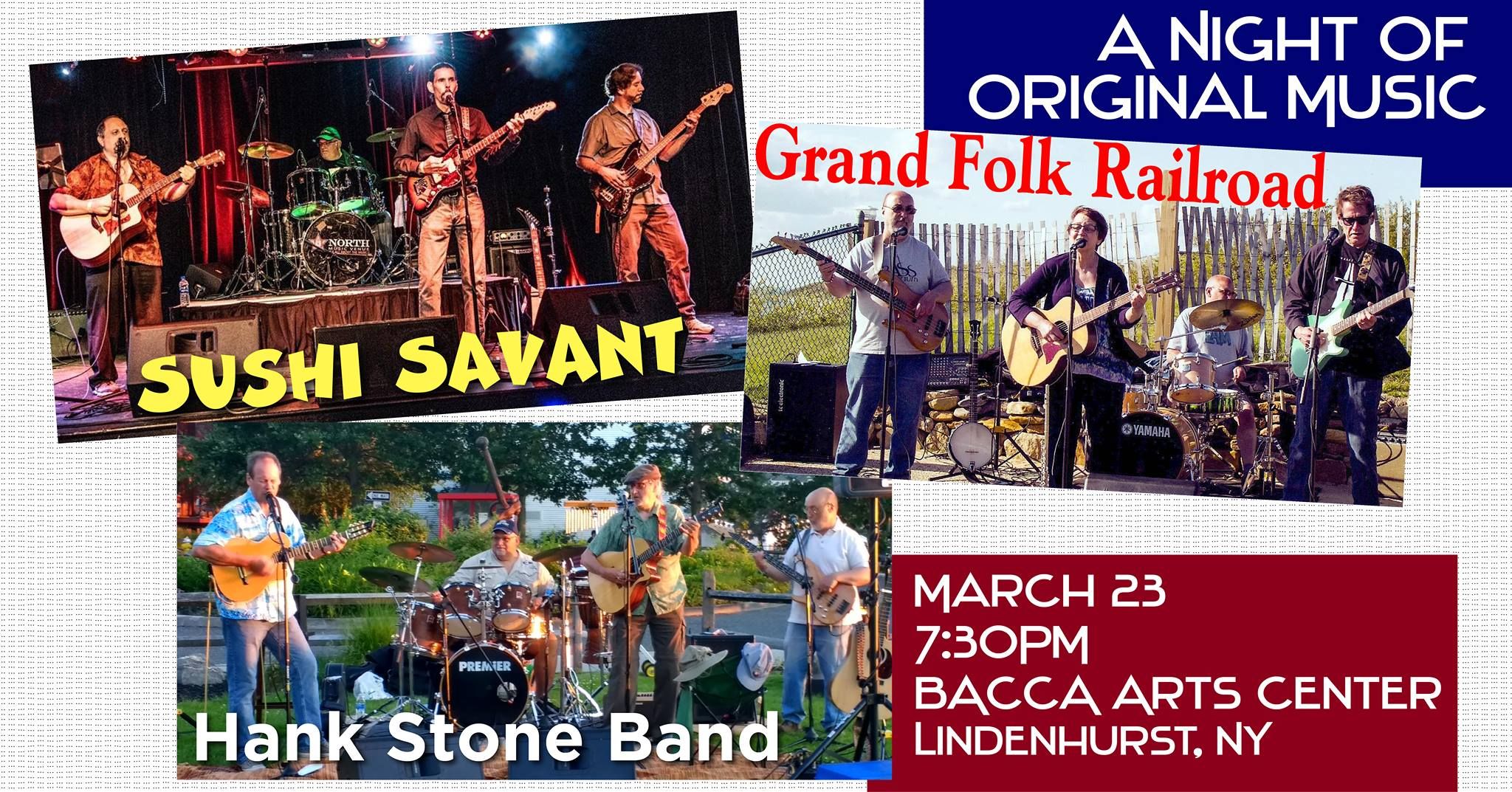 Make a point of catching this night of original music featuring Sushi Savant, Grand Folk Railroad and the Hank Stone Band.  Showtime: 7:30 pm. - 11 pm
---
23rd - Arrowhead Ranch @ Dead of Winter 11  Vail-Levitt Music Hall  Riverhead, NY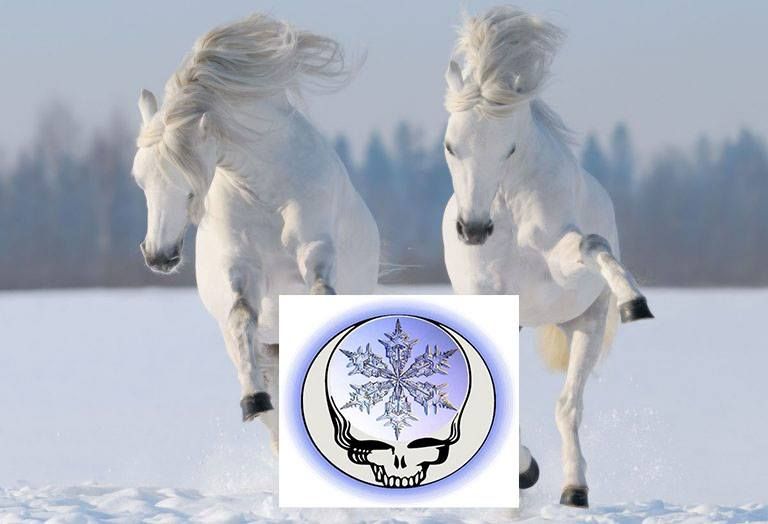 This Winter, Arrowhead Ranch hits the road in order to raise funds for their non-profit horse rescue! This show is at the historic Vail-Levitt Theater, where Thomas Edison once demonstrated inventions. In its 11th year, this popular Winter fest heats up with Long Island's best in Deadhead music by Reckoning, The Electrix, and Dawg Star. Showtime: 7 pm - 11:59 pm.
---
23rd – NYRMA Presents!  American Legion Hall 360 Huntington, NY
The New York Roots Music Association Presents the Ultimate Battle Of The Bands III - 1979: New Wave vs Old School!  As usual, the NYRMA All-Stars - featuring Dave Wise, Steve Kaplan, Johnny Cola, Eli Moscovitz, Rich Hall, Mark Pohl, Howard Silverman, Brian Halverson, Tom Ryan, Al Speed and Dr. Dan Weymouth - will back an amazing selection of vocalists. Scheduled to appear are Jessica Upham, Annie Mark, Tommy Hendrickson, Andrew Fortier, Claudia Jacobs, Mike Drance, Raecine Coles, Michele Sivori, Guy Valic, Steve LaPorta, Cathy Kreger, Rob Pedini, Chris James, Tom Pfeifer, Eamonn Bowles, Amanda Mac, Terry Day, Cole Fortier, Joseph Perricone, Brett Dawson, Christine Sweeney, Steve Prisco, Bill Shuren - and more!  8:00 PM (Doors Open 7:00PM)…$20 In Advance / $25 Day Of Show.  Get Your Tickets HERE
---
23rd - Kerry Kearney & Jack Licitra  Boulton Center  Bay Shore, NY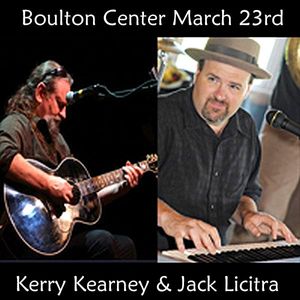 Here's a very special show that features two of Long Island's favorite musicians sharing the stage as they perform material from their extensive song catalogs.  The show will include blues classics and a special Windwood Clapton tribute to highlight the night. Kerry Kearney, slide guitar master, plays and works his instrument to limits that amaze 0the most seasoned musician and cultured music fan. Kerry's style, music from the "Psychedelta", is his own brand containing a custom mix of American Blues & Roots. His wailing upbeat style, driven by tasty, inspired guitar riffs, electrifying slide, and infectious rhythms, has allowed Kerry to amass a huge loyal following. Jack Licitra, piano/Hammond organ-driven singer/songwriter. His cd "Everybody's Music" made the highlights list Sunday Morning Breakfast on WFUV. He has performed with some of the best musicians in the world such as Levon Helm, Jimmy Vivino, and Bakithi Kumalo as well as opening shows for legends such as Richie Havens, Buckwheat Zydeco, Pinetop Perkins and even playing for then-Senator Hillary Rodham Clinton.  Showtime 8 pm.  You can get your tickets HERE
---
23rd - Pudding Time  Mr. Beery's  Bethpage, NY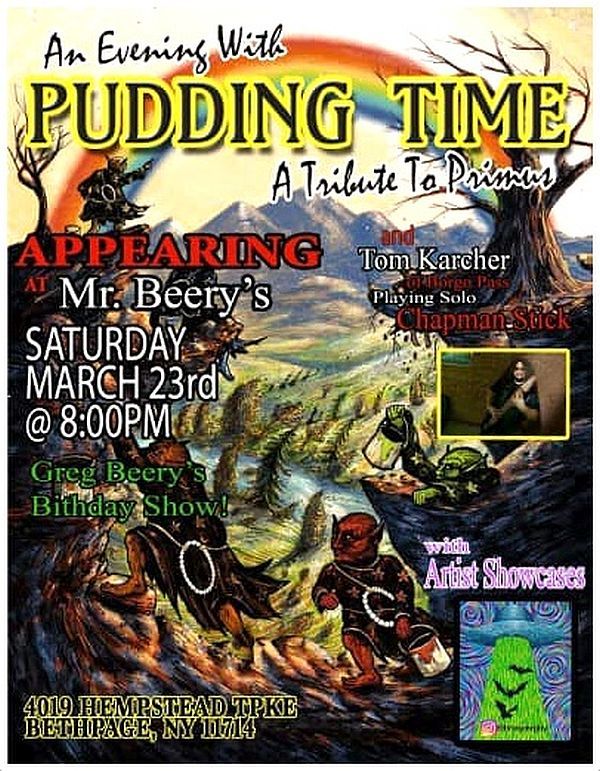 Since Primus is on hiatus, don't miss Pudding Time paying tribute with their longest set yet covering all your favorite Primus songs along with Ashley Wells as a guest bassist! Opening up: Tom Karcher aka Sasquatch from Borgo Pass rocking the chapman stick in a special solo set!  Showtime: 8 pm - 2am
---
24th - The Art of Brunch'n  Bar Louie  Commack, NY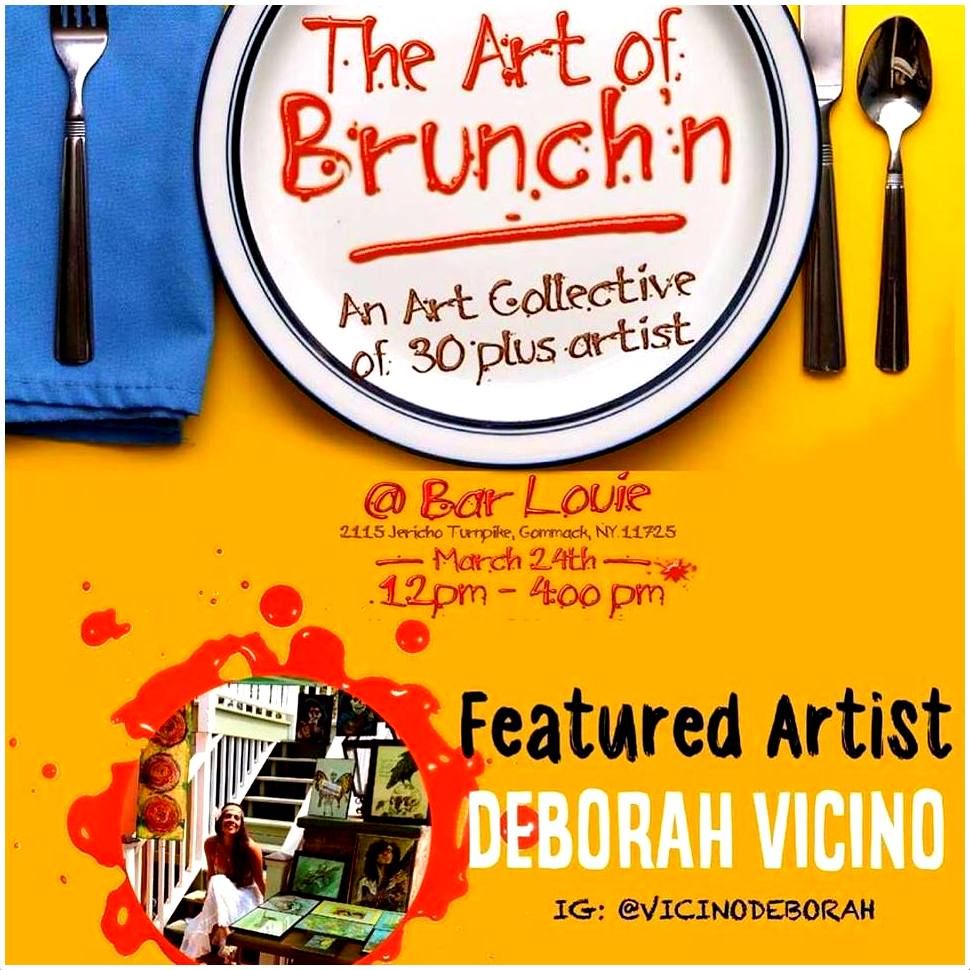 Come and join this local Art Collective as they bring you a whole brand new art experience in one space. They will feature over 30 creatives in one room; including visual artists, vendors and musicians.  Expect an afternoon filled with eclectic imagery and sounds!  Showtime: Noon - 4 pm  Get your tickets HERE
---
24th - He Bird She Bird  Comsewogue Public Library  Port Jefferson Station, NY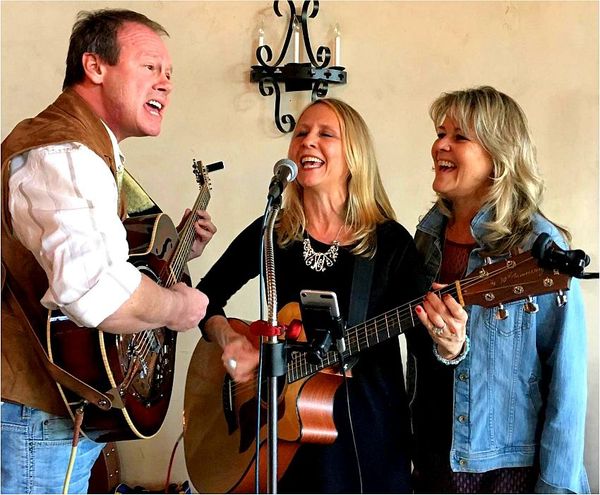 Join He Bird She Bird for an afternoon of song! this energetic trio will be accompanied by Zach Swanson on upright bass.  Free admission! All ages welcome!  Showtime: 1:30 pm - 3 pm
---
24th - The Tone Healers  Bartini Bar  Babylon, NY

The Tone Healers will be hosting a jam at Bartini Bar in Babylon. This tasty jazz combo will be performing some  original music along with some classics in the first set.  After that, the band will local musicians to sit in during the second set.  Showtime: 7:30 pm - 10:30 pm
---
30th - Gene Casey & The Lone Sharks  Westhampton Beach Performing Arts Center  Westhampton Beach, NY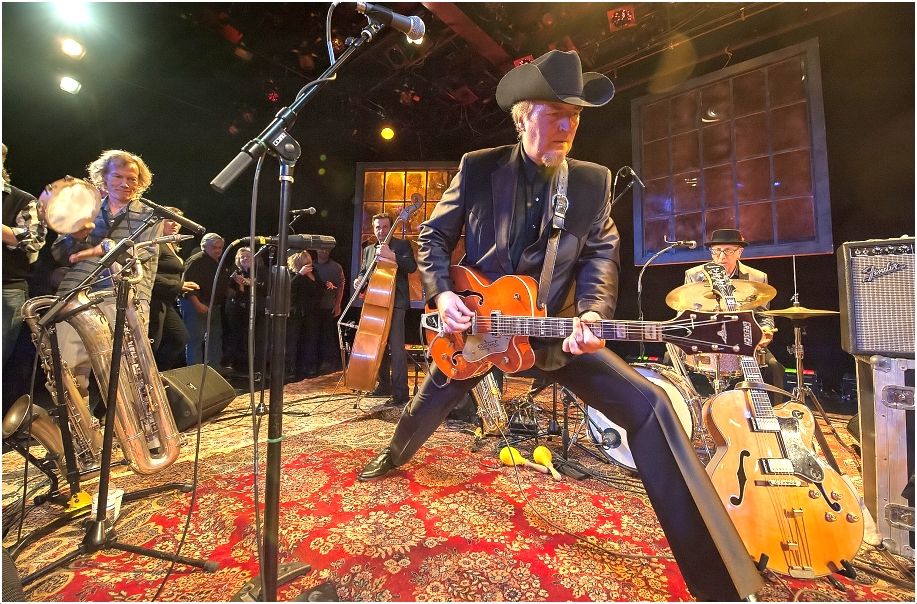 A very special evening of original and classic roots Americana, featuring the songs of Gene Casey, the Lone Sharks (Paul Scher, sax, Pete Crugnale, bass, Chris Ripley, drums) and guests Tricia Scotti, vocals, guitar; Andy Burton, piano/organ; Brian Sears, sax; from Nashville, Joe Breen, vocals.  Showtime: 8 pm - 10 pm.  You can purchase tickets HERE.
---
30th - Little Wilson Band Reunion Show  American Legion Hall 360  Huntington, NY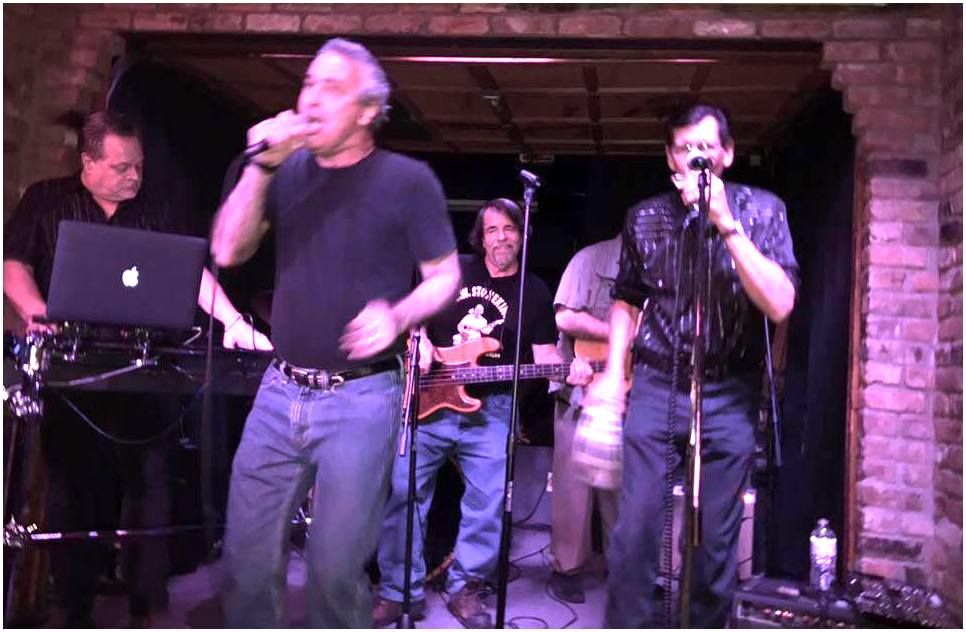 You know 'em, you love 'em...longtime habitues of the Long Island Music Scene, the Little Wilson Band is still hitting the groove!  Showtime: 8 pm.
---
30th - Jay Reilly  The Cup  Wantagh, NY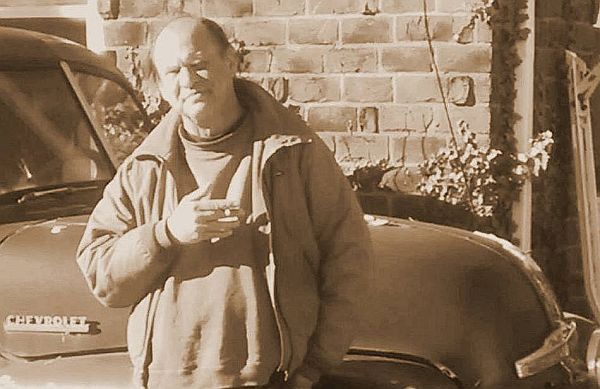 Jay Reilly performs his unique original songs about modern life in a relaxed coffeehouse setting.  Showtime: 8 pm
---
31st - Pete Mancini  The Long Island Museum  Stony Brook, NY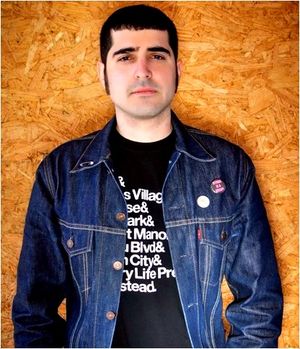 Mancini, who recently signed with Diversion Records, appears as part of the popular Sunday Street music series which is held in a wonderful museum setting.  The headliner on the bill is the eclectic Casey Neill whose music channels folk and Celtic music, with elements of punk thrown in for good measure.  Advance sale tickets are $20 through March 29th at sundaystreet.org. If available, tickets may be purchased at the door for $25 (cash only). Please call the museum at (631) 751-0066 the day of the show to confirm ticket availability.  Showtime: 5 pm - 7 pm.
---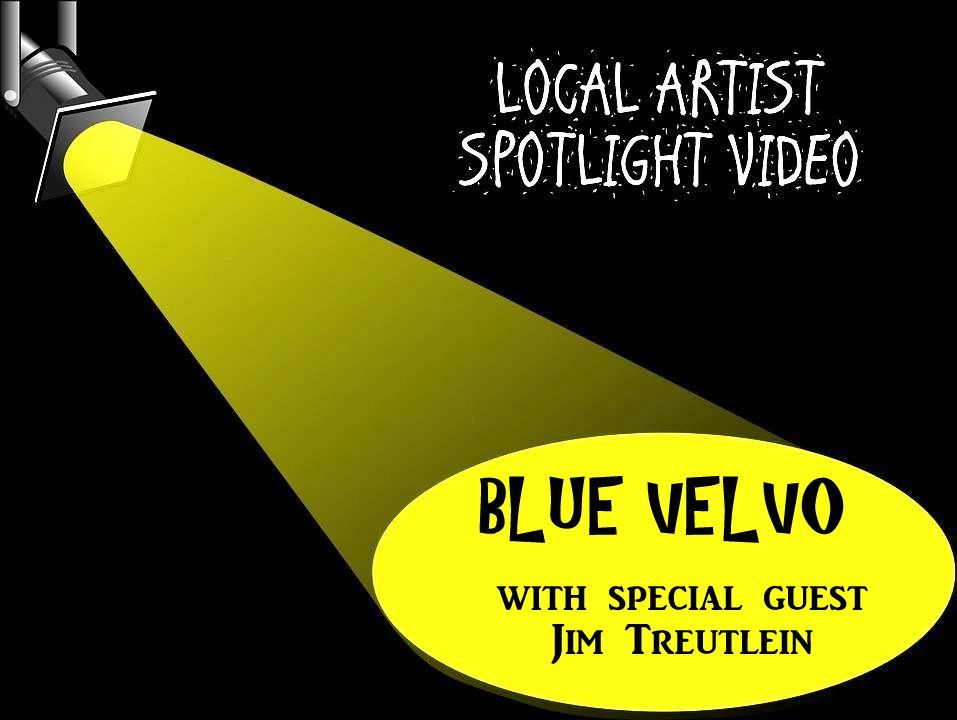 ---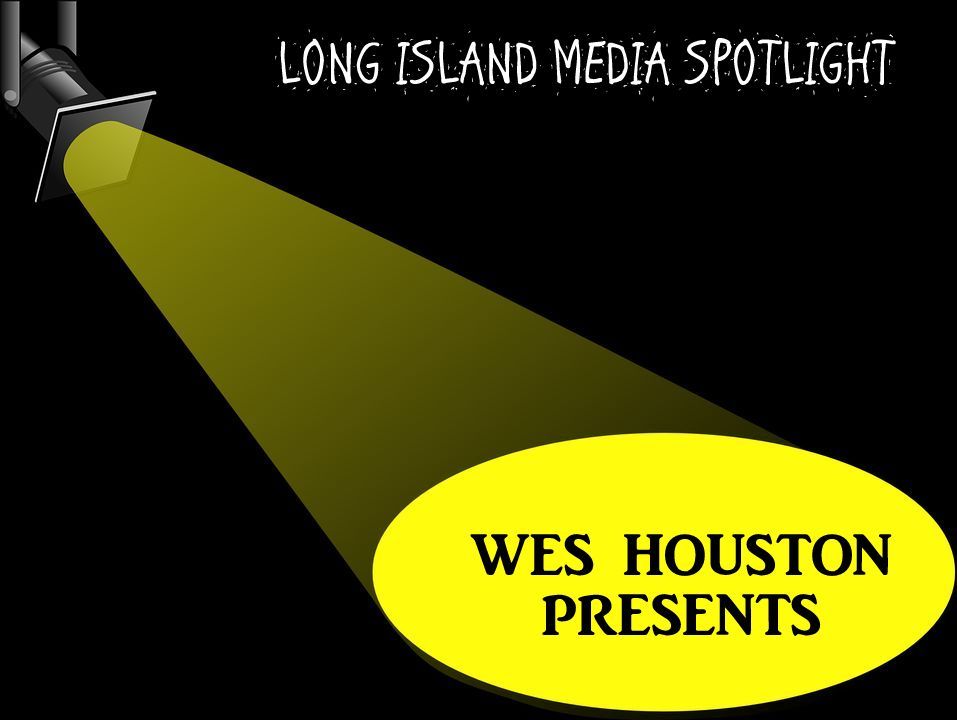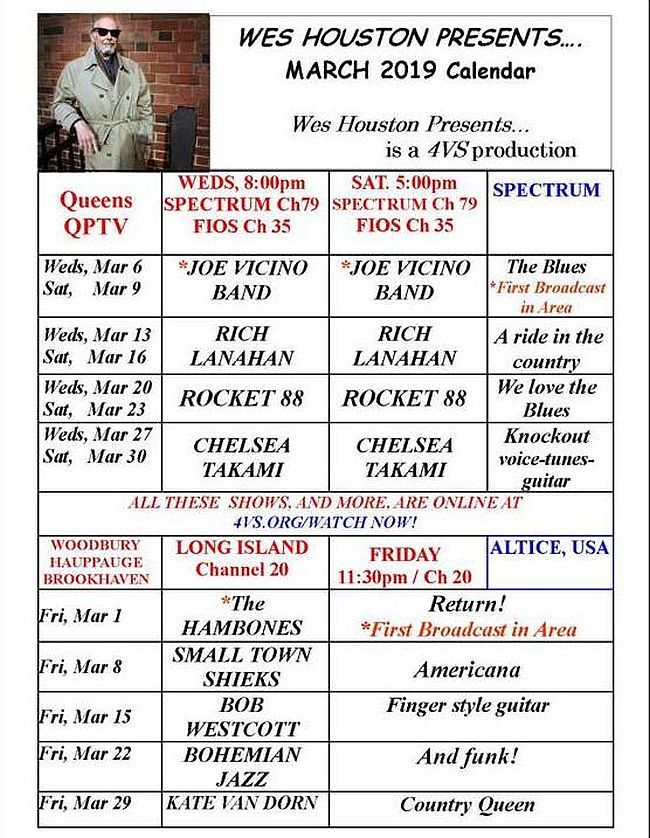 ---

---