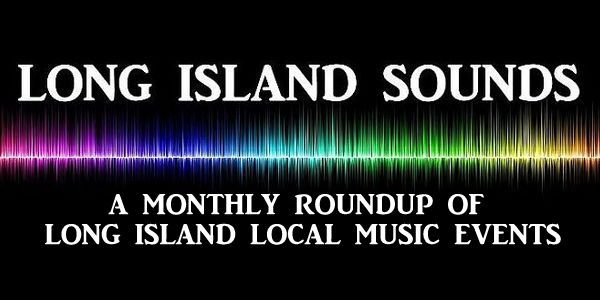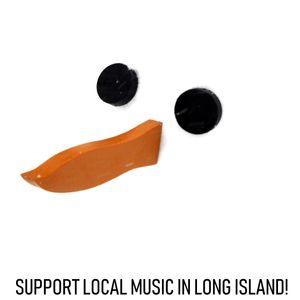 when the cold winds blow
you know you got to go
catch a live show!

JANUARY 2019
---
1st - Blue Velvo  KJ Farrells  Bellmore, NY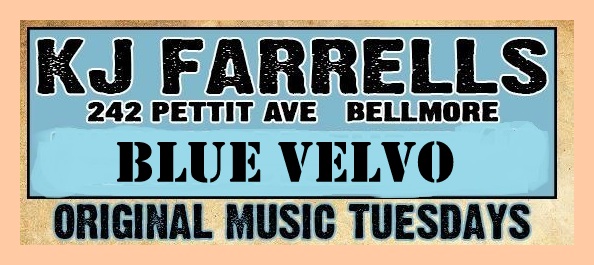 Blue Velvo continues their Original Music residency at KJ Farrells every first Tuesday of the Month!  The evening will also feature other artists who play their own material.  Support Original Music in Long Island!  Showtime: 7:30 pm - 12:30 am.
---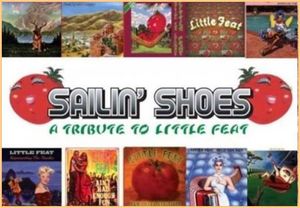 Get ready to put on your Sailin' Shoes!  This tight Little Feat tribute band is kicking off 2019 with a winter residency at Still Partners. They will be appearing there the first Thursday of the month.  Huzzah!   Showtime: 8 pm
---
3rd - Shecky & the Twangtones  Rudi's Bar & Grill  Patchogue, NY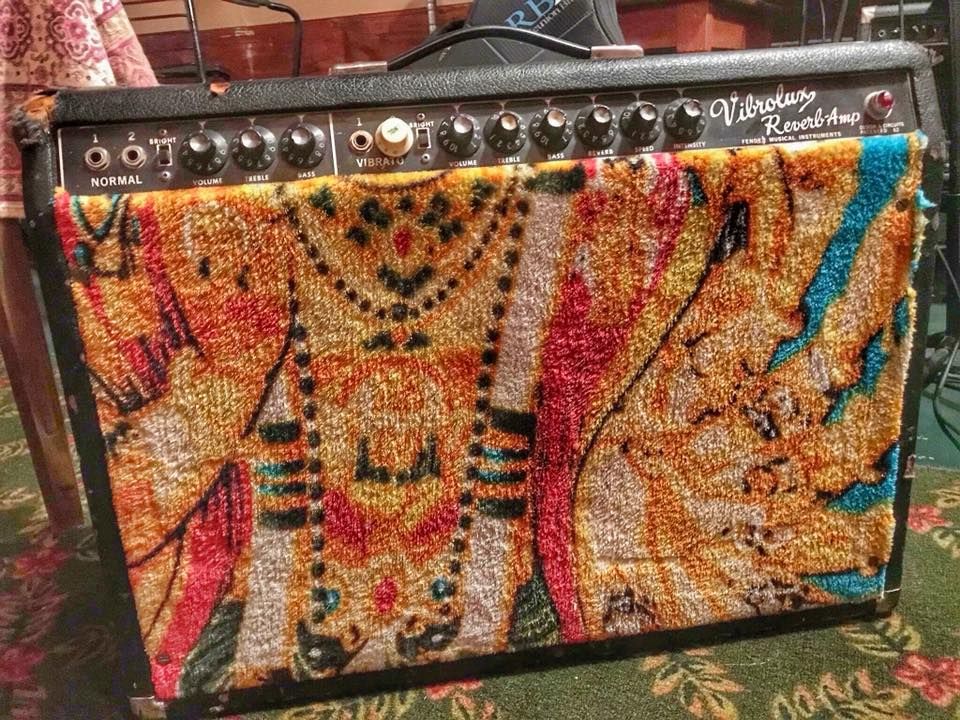 This retro surf combo is one of the most popular jam bands on LI.  Come on out and catch their first gig of 2019 at lively Sports bar in Patchogue.  Showtime: 7 - 10 pm
---
4th - The League of Naughty Cubists  Swing the Teapot  Floral Park, NY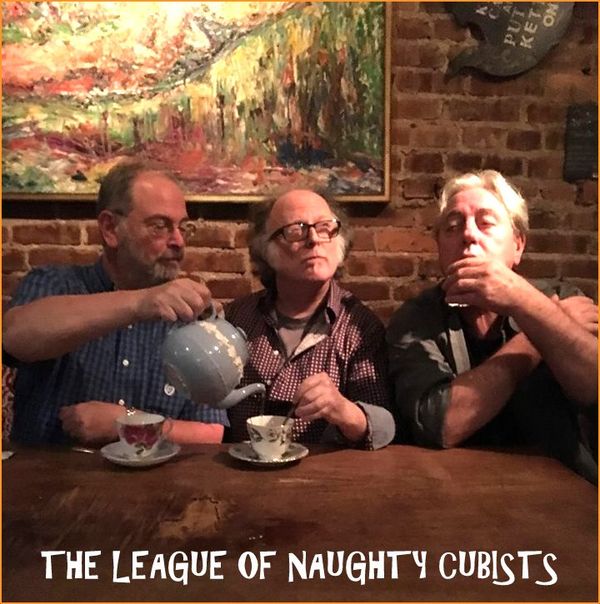 Zoot alors!  The League of Naughty Cubists have left their hidden cave hideout and are active on the LI music scene!  Yes folks, Russ Seeger, Steve Kaplan and Roger Murdock are at it again with their "naughty" antics and cool tunes.  Expect the unexpected!
---
4th - The Walk-A-Bout, SoapBox Messiah & The Kolman Blues Band  89 North  Patchogue, NY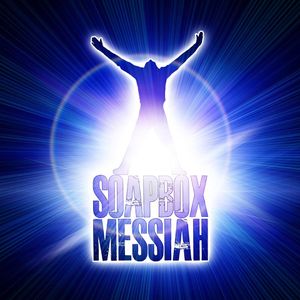 This cool mixed bag of 3 bands features The Walk-A-Bout,an Aussie/American, acoustically driven, rock-n-roll quartet hailing from the artistic east end of Long Island, SoapBox Messiah featuring members of 45RPM, A Decade of Soul and Callooh Callay, Soapbox Messiah puts the fun in funk. Classic funk and soul tunes played with a rock edge, a night of singing and dancing and The Kolman Blues Band who consider themselves a band beyond description.  Showtimes:  The Walk-A-Bout 8:00 pm, SoapBox Messiah 9:15 pm and The Kolman Blues Band 10:30 pm.  Tickets available HERE
---
4th - Blue Roots  Treme  Islip, NY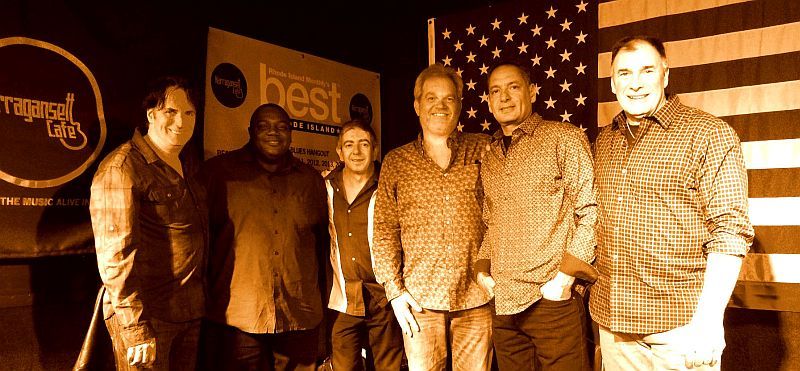 Blue Roots is a seasoned outfit that always conjures up a mix of Long Island Soul Music, drawing from Blues, R&B, Classic & Southern Rock!
---
4th - Douglas Baldwin  Port Jefferson Village Center  Port Jefferson, NY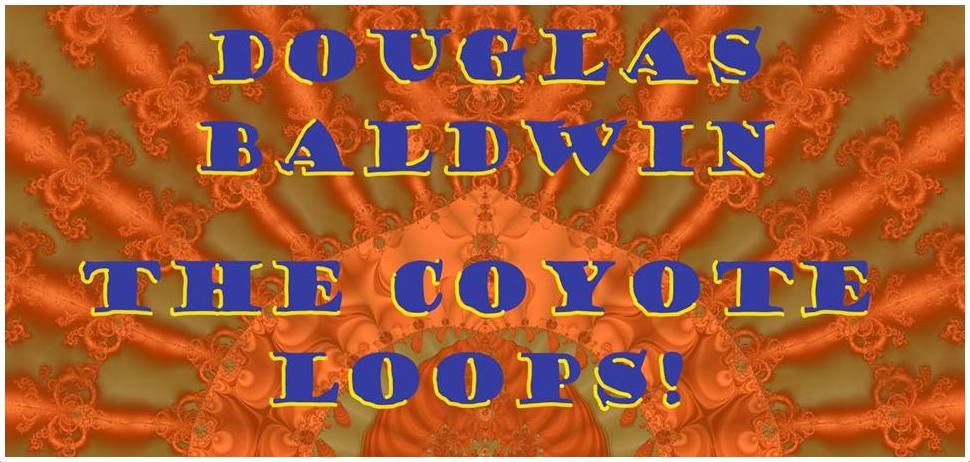 Douglas Baldwin presents a kinetic performance of Loop-based soundscapes and fractal images based on repetitive, reiterative processes. Like meditative techniques (conscious breathing, mandala art) or like any focused, repetitive work, the results can be calmly relaxing, inward-directed.  Baldwin will be creating soundscapes from a looped (and often deeply processed) guitar, with a little help from some drum machines along with showing numerous fractal images that He has captured over the years. Join this journey to inner and outer space.    Showtime: 7 - 10 pm
---
4th - Carrie McQuade  Lily Flanagan's Pub  Babylon, NY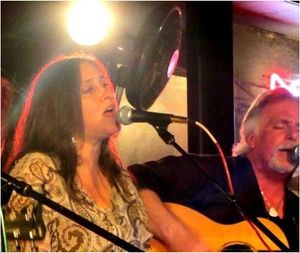 Carrie McQuade is a tour de force Long Island Singer/Songwriter whose diverse music history includes fronting bands at varioius NY venues with both successful original and/or cover bands, classical work in voice and violin, musical theater, voice over and vocals on dozens of local as well as national TV and Radio commercials.  Showtime: 6 pm
---
4th - 45 RPM  Plattduetsche Park  Franklin Square, NY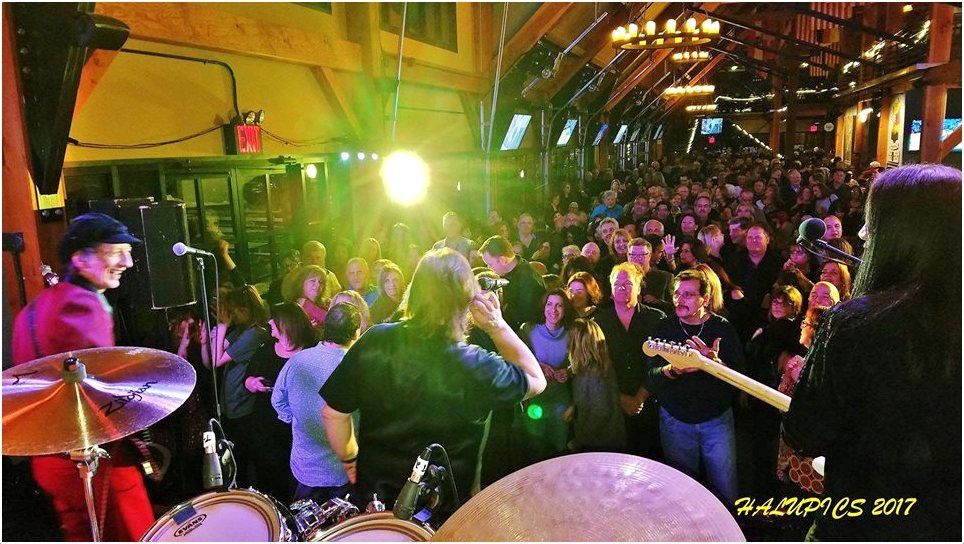 45 RPM is a band that performs songs that no other band dares perform!  They are back at Plattduetsche Park for their first show of 2019 so come on down & watch this tight combo bring the cheese!  Showtime: 7:30
---
5th - Andy Falco & Friends  Grey Horse Tavern  Bayport, NY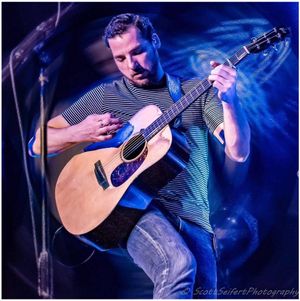 Andy Falco is a Grammy winning guitarist, singer, songwriter and producer from Long Island, New York specializing in American roots music.  He is a member of the popular jamgrass band, The Infamous Stringdusters, who won a Grammy for best Bluegrass Album in 2018.  Andy has also performed or recorded with many artists throughout his career including Phil Lesh, David Bromberg, Joss Stone, Levon Helm, Keller Williams, The Travelin' McCourrys and many more.
---
5th - 4 Amigos  Fadeleys  Patchogue, NY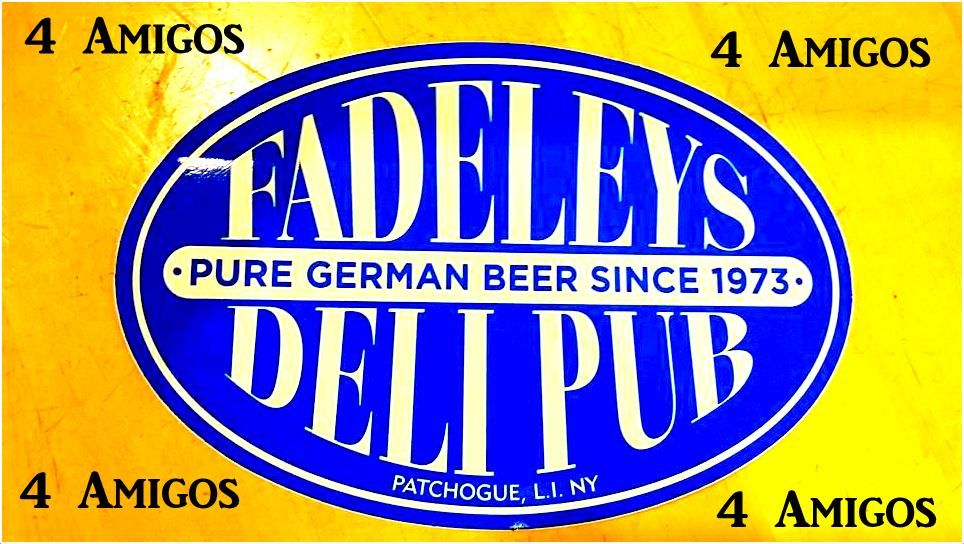 This quartet features several major players on the LI scene: Russ Seeger, John Mercurio, Lee Shonik and Jeff Goldstein.  Be on hand to catch The 4 Amigos as they make a return visit to the House of Love!  Showtime: 9 pm
---
5th - Randy Jackson  My Father's Place @ The Roslyn Hotel  Roslyn, NY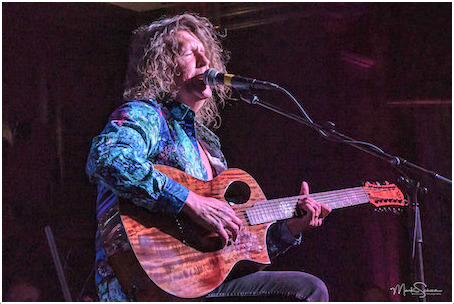 Randy Jackson will perform an acoustic set of hits from ZEBRA and much more. Showtime: 8:00 - 10:30 pm  Get your tickets HERE
---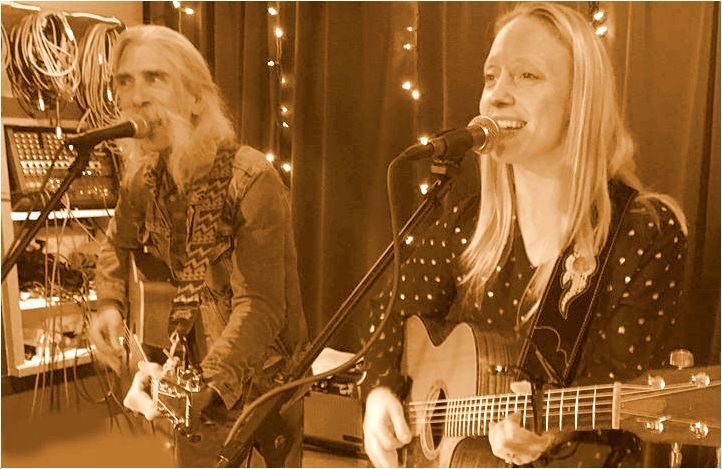 Pearlman and Lanahan will be performing a special show featuring songs from the music catalog of Gram Parsons and Emmylou Harris.  The backing band includes Prof. Mark Mancini, Skip Krevens, Steve Kaplan, and Michael Leuci.  Showtme: 8 pm
---
5th - Fishing with Fredo  RS Jones Restaurant  Merrick, NY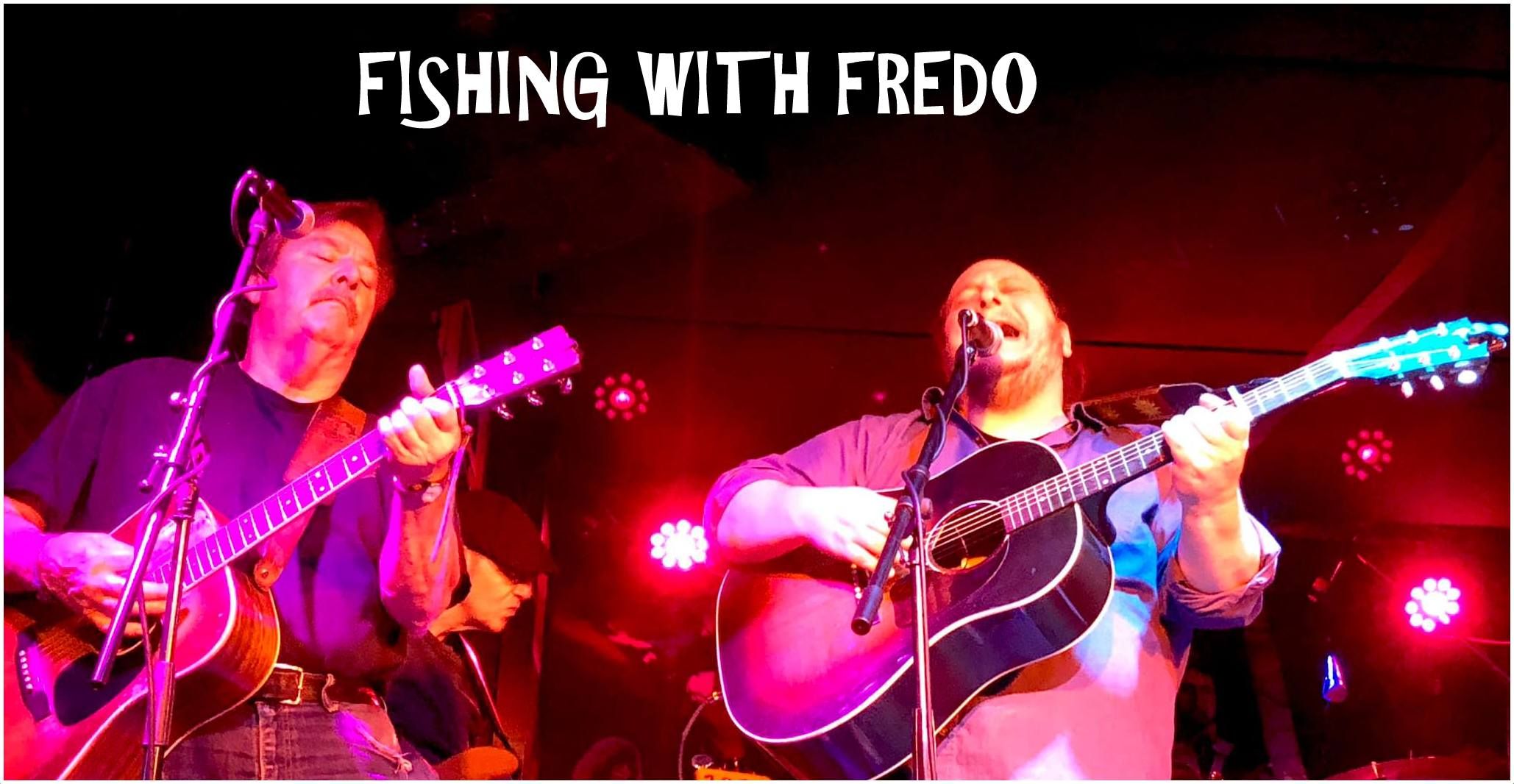 This slightly eccentric duo, which includes Jim Treutlein (renowned local roots music songfinder) and Joseph Perricone (head honcho of The Other Shoe who just released a tasty EP titled Love & All Things Painful) present an evening of music that runs the gamut from Americana to Alt-Country to Roots Rock.  Along with the sounds, there will be stories and improvised blarney.  Showtime: 7:30 pm - 10:30 pm
---
11th - Gene Casey & The Lone Sharks  Giacomo Jack's  Amityville, NY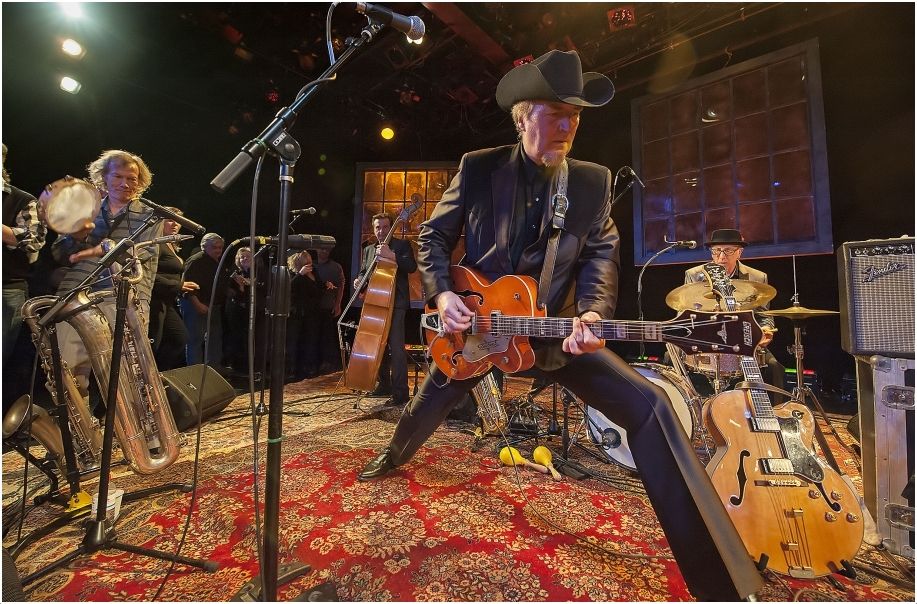 The 2nd Friday of the month is SHARKS NIGHT at Giacomo Jack's!  No cover charge, just good stuff!  Showtime: 9 pm
---
11th - Dave Clive's Nawlins Funk Band  Thai Rock  Rockaway Beach, NY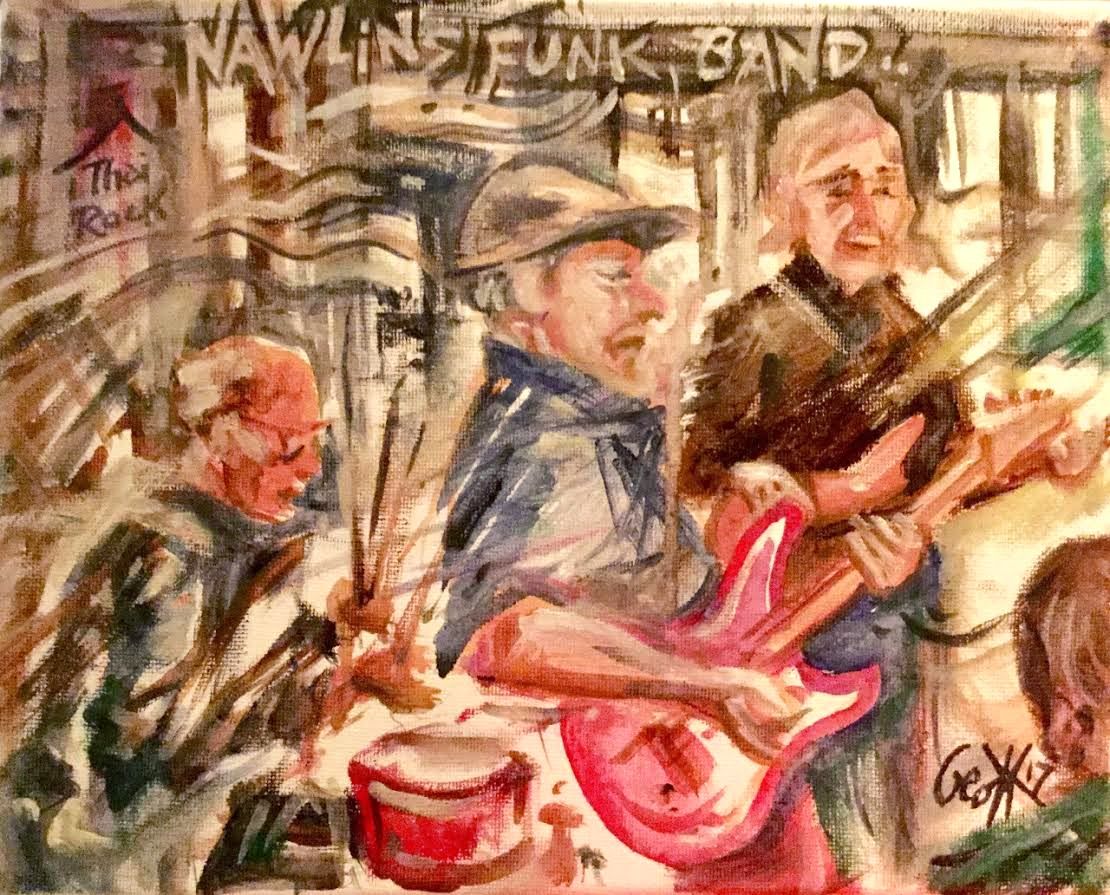 If you're looking for a taste of that New Orleans Bourbon Street vibe, Dave Clive's Nawlins Funk Band is bringing the sounds of the Big Easy to this popular eatery in Rockaway Beach. Showtime: 8:30 pm
---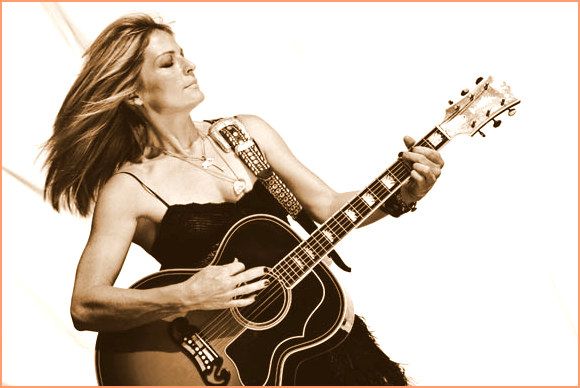 Atlas, whose rave reviews often cite a comparison to Bruce Springsteen's energetic onstage antics, appears at the legendary My Father's Place.  "For over 20 years, Atlas has played every type of venue. From Montauk to New York City and events large and small around the country." (Whalebone Magazine)  Showtime: 8:00 - 10:30 pm  Get your tickets HERE
---
Don't miss this insane bill that's guaranteed to blow out any remnant of your post-holiday depression!  Opening the show is The Big Ass Band; a brand new  supergroup that consists of Allen Santoriello, Joseph Perricone, Jim Treutlein, Steve Kaplan and Howard Silverman.  They're followed by Mighty Ramon & The Phantoms of Soul who will be strutting out a healthy doese of rockin' soul music.  Closing out the show is the fantabulous Blue Velvo whose musical motus operandi is "Take No Prisoners!"  This stellar lineup of local talent is almost too big for one stage (or pair of pants) to contain!  it's going to be a memorable night!  Tickets are available HERE
---
12th - Quarter Horse  The Eclectic Cafe  Bay Shore, NY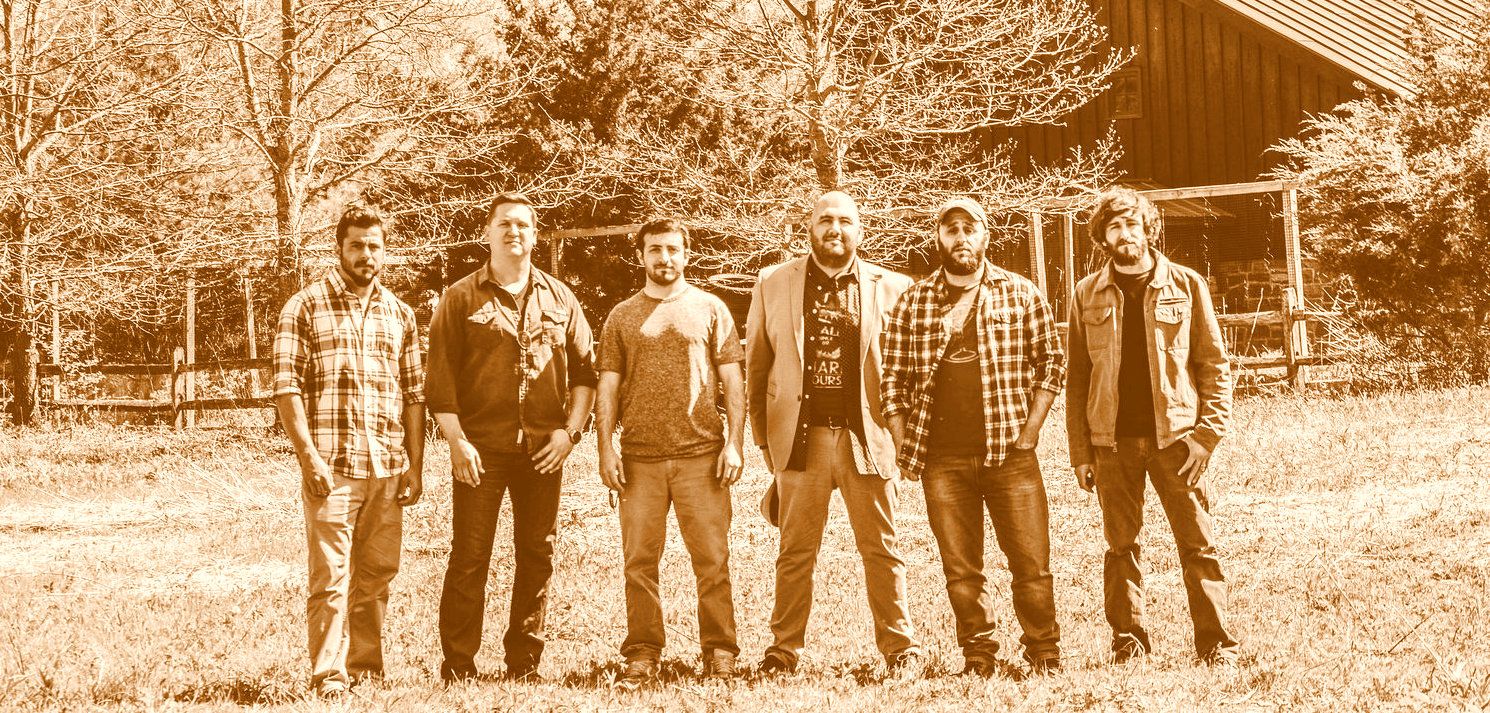 Quarter Horse brings their lively mix of Americana Folk sounds to this cafe that's part of The Unitarian Universalist Society of South Suffolk.  Showtime: 7:30 pm
---
12th - The Wolf Cats  RS Jones Restaurant  Merrick, NY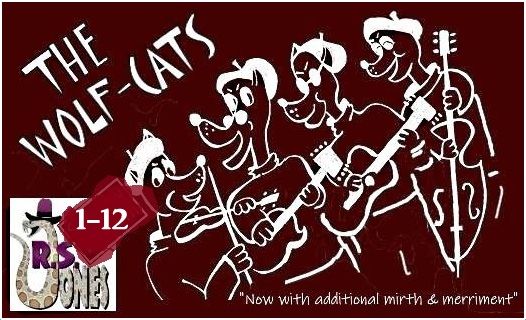 Head on down to this popular eatery in Merrick (Southwestern, BBQ & Soul Food) for a lighthearted evening of American Roots Music with the Wolf-Cats!  This tasty combo is widely known for their hep cat mix of blues, gypsy jazz and swing music.  Rumor has it that the legendary Biscuit Kings bassist, Jeff Goldstein, will sitting in!
---
12th - Dave Diamond & Friends  Grey Horse Tavern  Bayport, NY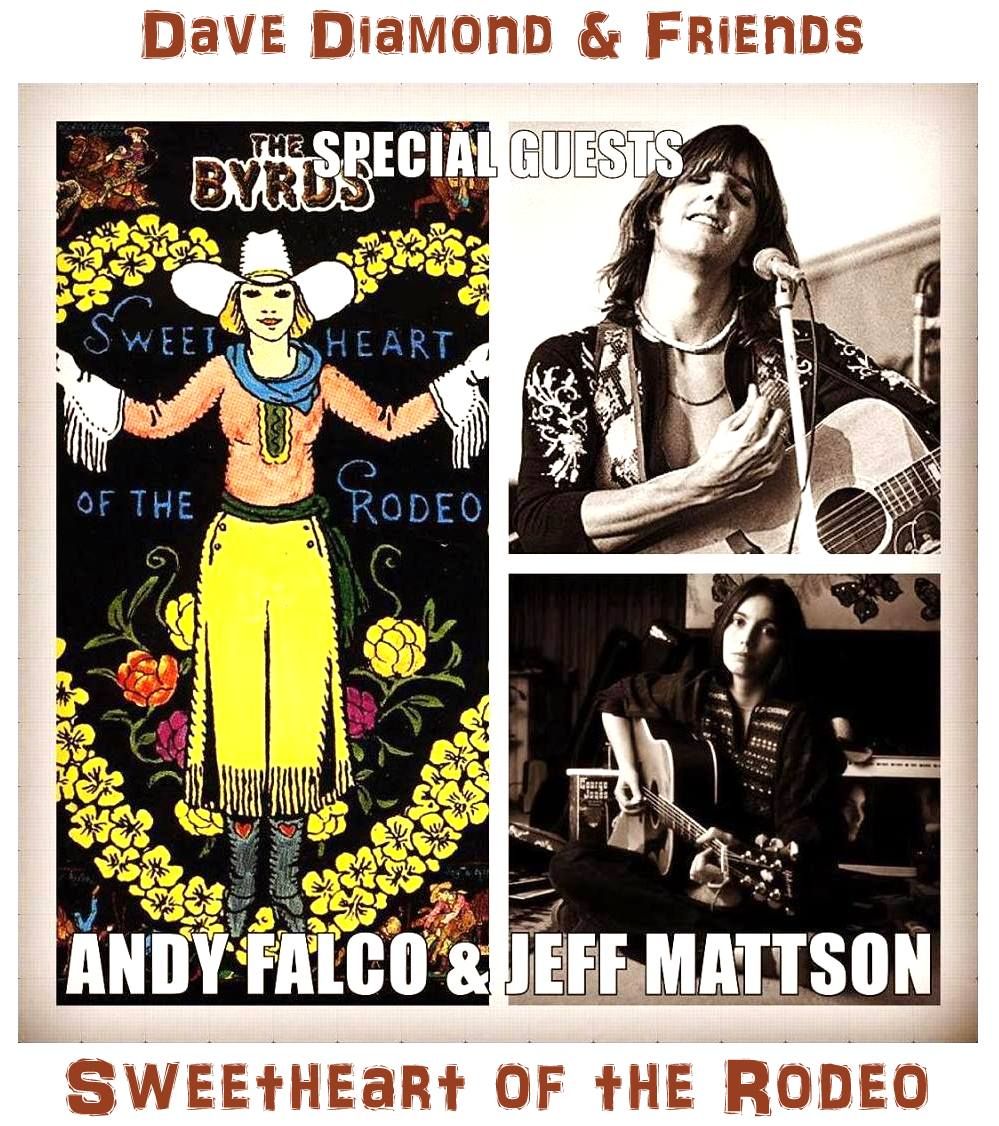 Dave Diamond's combo is joined by special guests Andy Falco (Infamous Stringdusters) & Jeff Mattson (Dark Star Orchestra) for a tribute show to The Byrd's Sweetheart of the Rodeo album along with some tasty material from the Gram Parsons & Emmy Lou Harris songbook.  Showtime: 9 pm
---
16th - Blue Velvo  Mr. Berry's  Bethpage,NY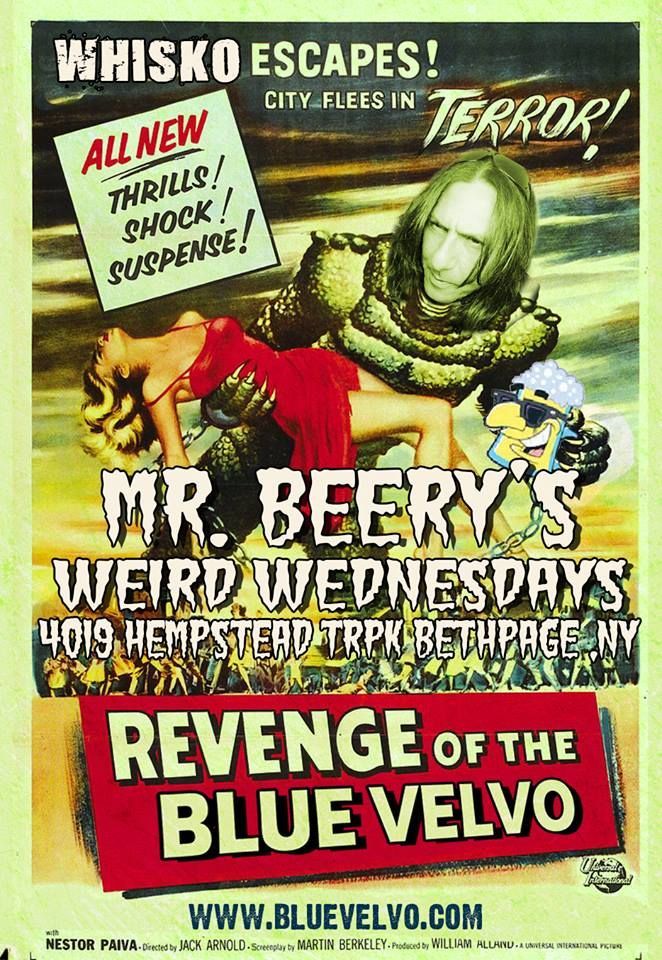 Blue Velvo continues their wild & loose residency aka WEIRD WEDNESDAYS @ the legendary Mr. Berry's!  Word on the street says that some very special guests have been popping at these gigs!  Expect tasty playing performed in a thrilling anything-can-happen atmosphere!
---
17th - Rich Iacona's Bad Little Big Band  The Jazz Loft  Stony Brook, NY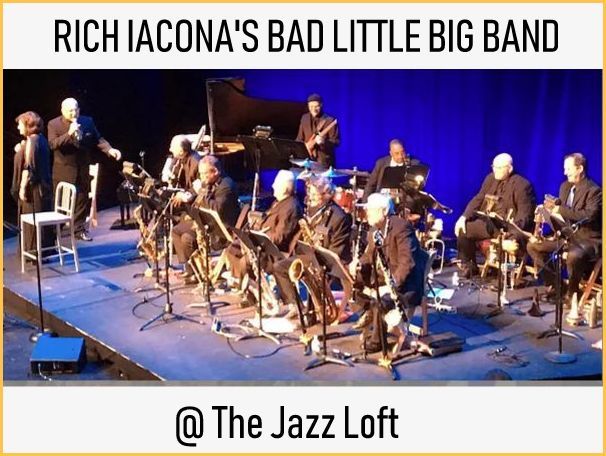 One of LI's best kept musical secrets is this Rich Iacona's Bad Little Big Band which features a 12-piece big band featuring vocalist Madeline Kole.  Catch them at The Jazz Loft, a cool venue that is keeping the spirit of true jazz alive in Long Island!  Showtime: 7 - 9 pm
---
17th - Biscuit Kings  RS Jones Restaurant  Merrick, NY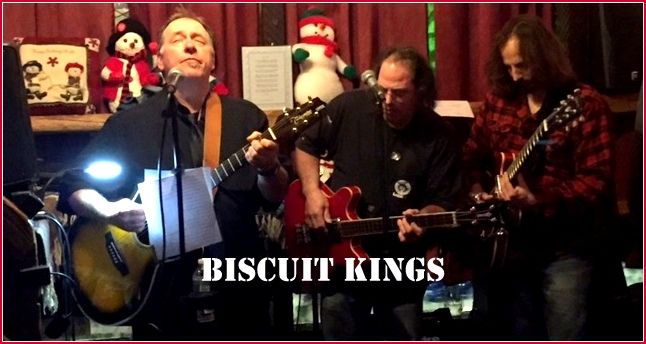 Come on down for a whimsical journey down a dark alley of musical tomfoolery with the Biscuit Kings  @ R.S Jones Restaurant!  Showtime: 7 pm
---
17th - Jim Treutlein & Chris James  Big Daddy's Restaurant  Massapequa, NY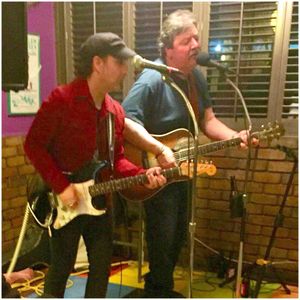 This newly minted duo of Jim Treutlein (who many of you know from his popular "Beating A Dead Horse" solo tour and his longtime presence in the Treutlein Novak Perricone ensemble) and Chris James (guitar/vocalist of the must-see punk blues outfit, The Hideaways) present an evening of musical surprises at this popular South Shore Southern Bbq eatery.  Showtime: 7 pm
---

Join Pam and the boys at this popular local spot and enjoy a night of smoking hot live music!  Showtime: 9:30 pm - Midnight
---
18th - Mike Barry Band  Swing the Teapot  Floral Park, NY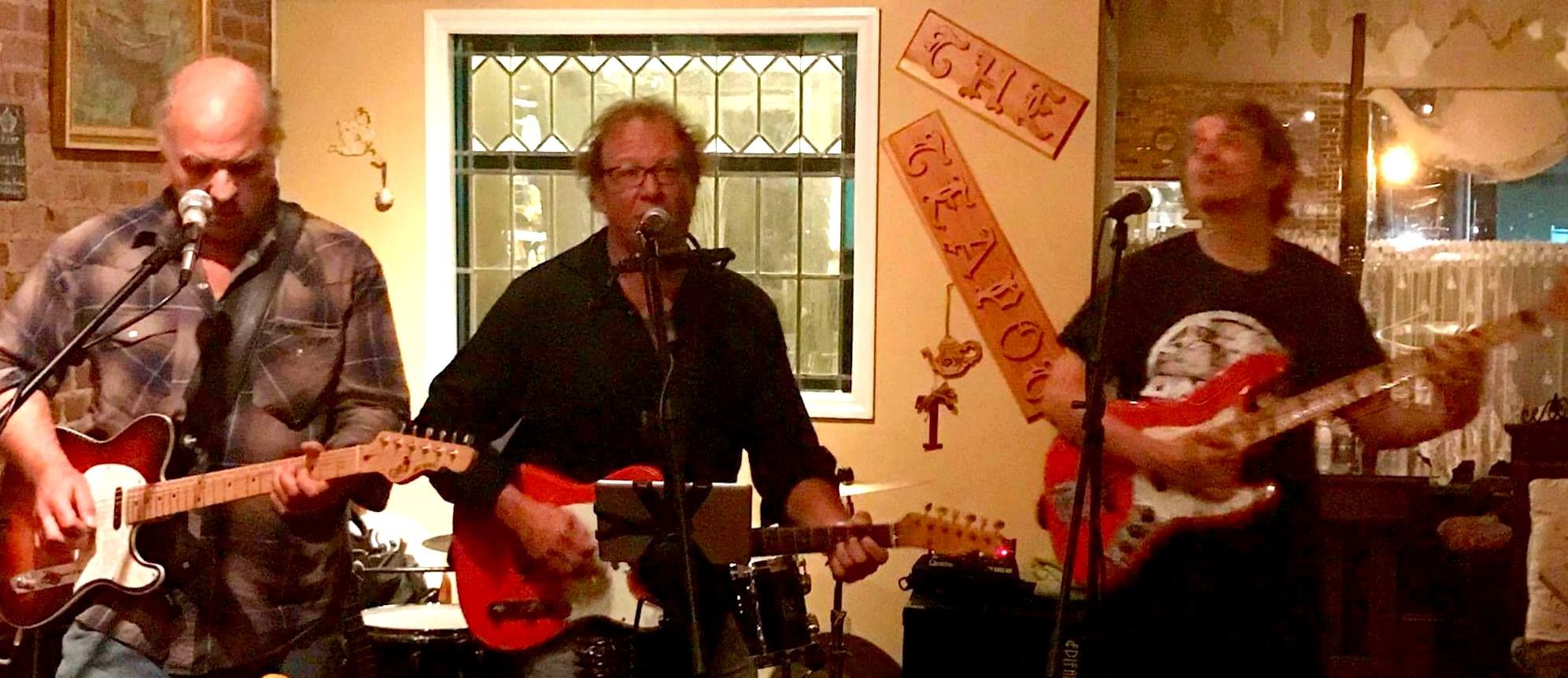 Mike Barry's lively Americana roots rock combo conjures up a lively mix of sounds that reveal such influences as NRBQ, Rockpile and the Lovin Spoonful at this intimate neighborhood club.  Along with the music, this venue's kitchen puts out a mighty tasty menu!
---
19th - Harmonica Bill & Marked Deck and Frilucha  Brightwaters Inn  Brightwaters, NY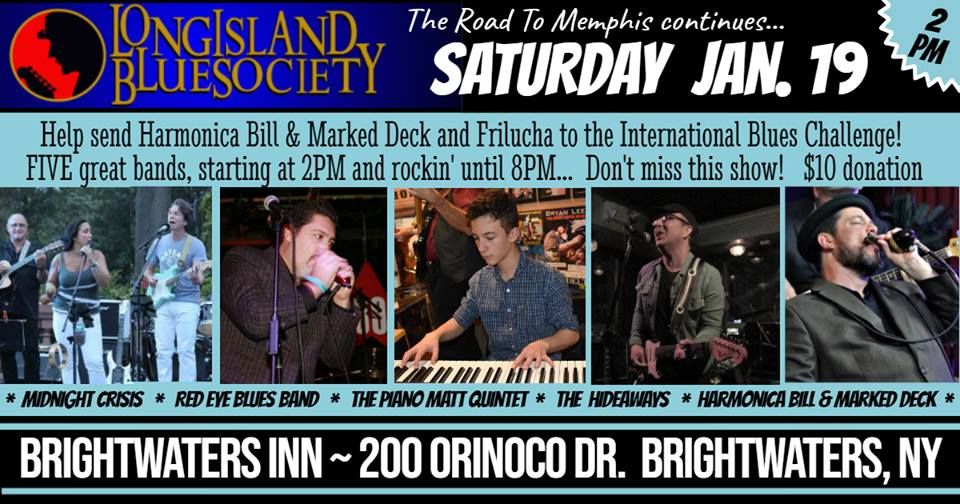 PEOPLE GET READY for the Long Island Blues Society's final "Road to Memphis" fundraiser and sendoff party for HARMONICA BILL & MARKED DECK and FRILUCHA, who are headed to the International Blues Challenge in Memphis, TN!  Showtime: 2 pm
---
19th - Shecky & the Twangtones  Laurel Bar  East Northport, NY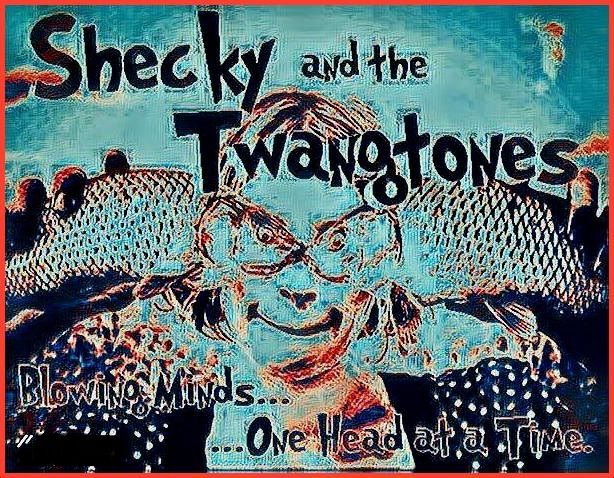 The Kings of jam band Twangtonia return to this friendly local North Shore venue ! Expect a heady vibe of retro surf meets Deadhead vibes a la hootchie coo!  Showtime: 9 pm - Midnight
---
19th - 60's Holiday Party with the Mod Squad  The Lounge @ The Space at Westbury  Westbury, NY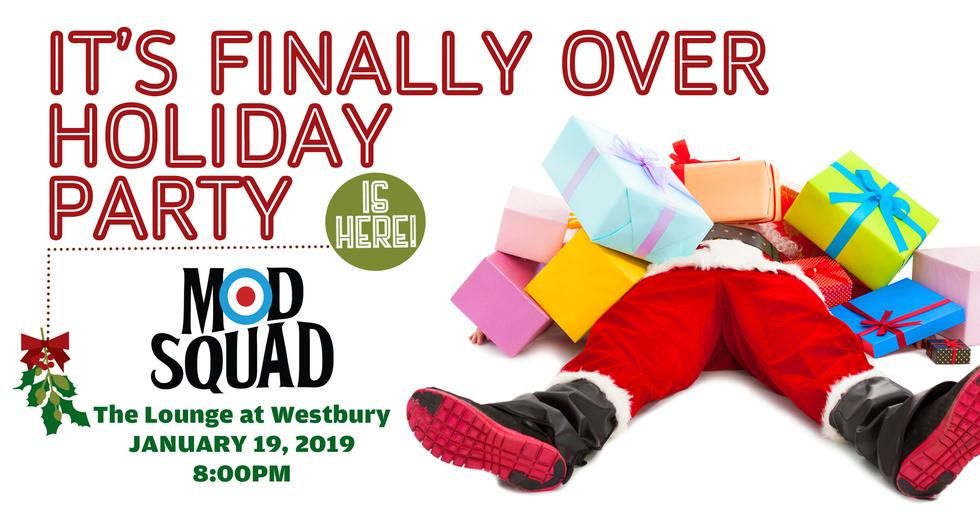 Join the Mod Squad for a post holiday celebration of 60's music.. You'll hear music from various Sixties bands like The Kinks, The Who, The Beach, Rolling, The Byrds, The Animals and (of course) The Beatles. Showtime: 8 pm
---
19th - Gail Storm  Tweed's  Riverhead, NY



Gail Storm is a lively pianist / vocalist who brings a true joy to every performance.  Catch her at work as she delivers an evening of classic jazz, blues and pop music at this historic steakhouse which is believed to be the oldest continuing restaurant, bar and hotel in the town of Riverhead and the North Fork.  Showtime: 7 - 10 pm
---
The Kerry Kearney Band returns to Bobbique for the "Smokehouse Serenade" official CD Release Party! Call ahead for table reservations. (631) 447-7744  Showtime: 9 pm
---
19th - Funkin' A  Grey Horse Tavern  Bayport, NY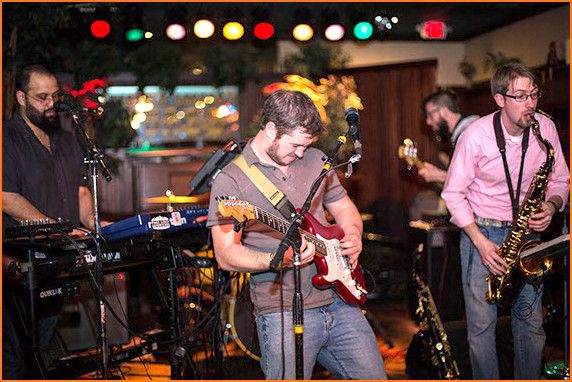 "Funkin' A is an 8 piece powerhouse that delivers a dance party with funky grooves, catchy songs and deep jams.  Their original music contains many diverse elements, as they draw on a vast spectrum of influences." (Funkin' A Facebook Page)
---
24th - Steve Welner  Big Daddy's Restaurant  Massapequa, NY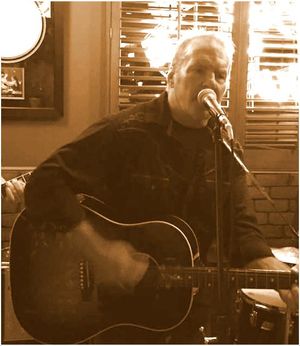 Steve Welner, who many of you know from his fine work with the popular Americana combo The WellDiggers, presents an evening of acoustic music in a trio setting.  Expect to hear some of Welner's excellent original compositions.  Showtime:  6:30 pm
---
24th - Toby Tobias & Bill Titus  The Metropolitan Bistro  Sea Cliff, NY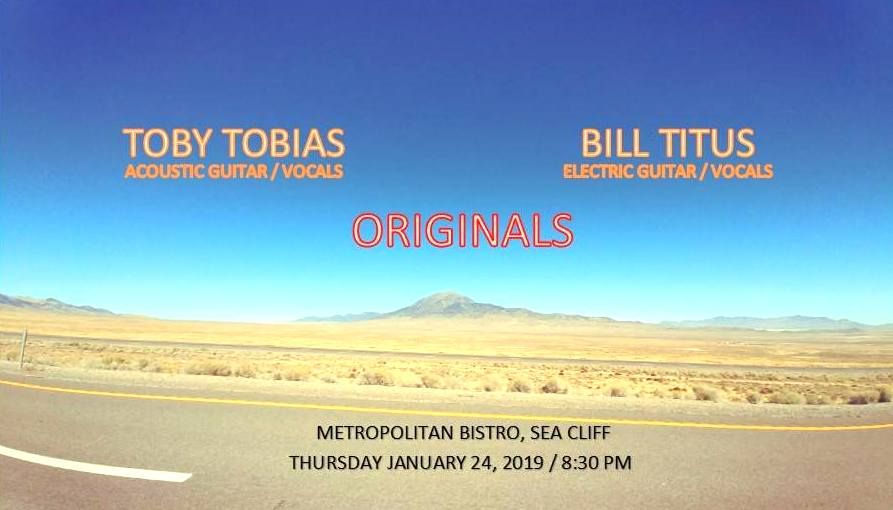 Enjoy an evening of original songs and soundscapes with Toby Tobias and Bill Titus.  Showtime: 8:30 - 11 pm
---
25th - Schroeder's Ghost  The Warehouse  Amityville, NY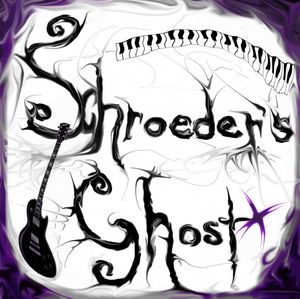 Schroeder's Ghost is a 5-piece combo that plays a mix of Blues, Rock, Funk, Jazz and Country music along with some original material.  Showtime: 10 pm - 1 am
---
25th - The Jack Morelli Trio  Big Daddy's Massapequa, NY

Come hear some tasty jazz / blues sounds as parlayed by the Jack Morelli trio; featuring Jack Morelli on drums,Mark Marino on guitar and the always lovely Gail Storm on keyboards.  Showtime: 8:30 - 11:30 pm
---
26th - Jay Reilly  The Cup  Wantagh, NY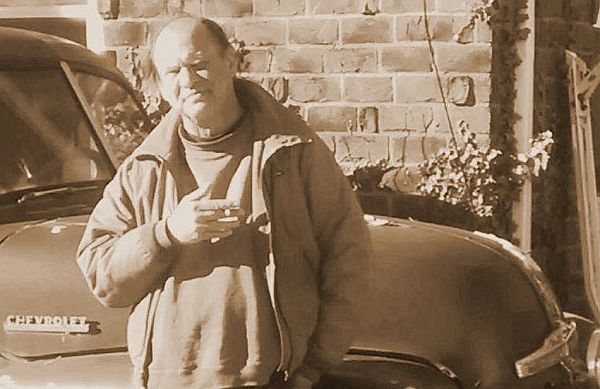 Jay Reilly writes personal songs about life in the suburbs.  Catch this unique songwriter at The Cup, a laid back coffeehouse that provides a warm backdrop for Reilly's songs.
---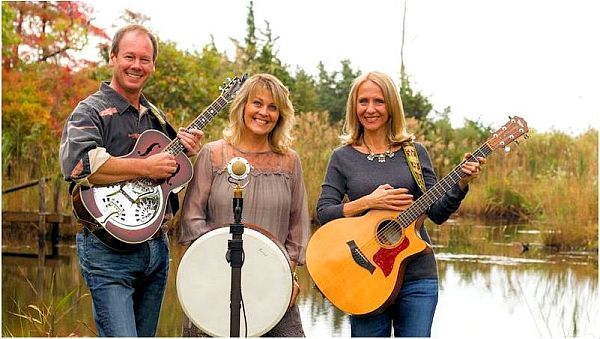 This harmony-driven Americana trio from Long Island, NY brings a rich and heartfelt sound to their stand-out original songs and spirited cover interpretations.  Showtime: 1 pm
---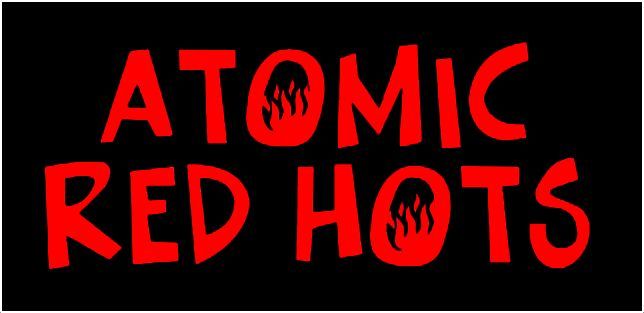 Come on down and catch some High Energy, Feel Good, Rockabilly Vintage Rock n Roll music!  Showtime: 4 - 7 pm
---
27th - Zen Tricksters with special guest Mookie Siegel  Brooklyn, NY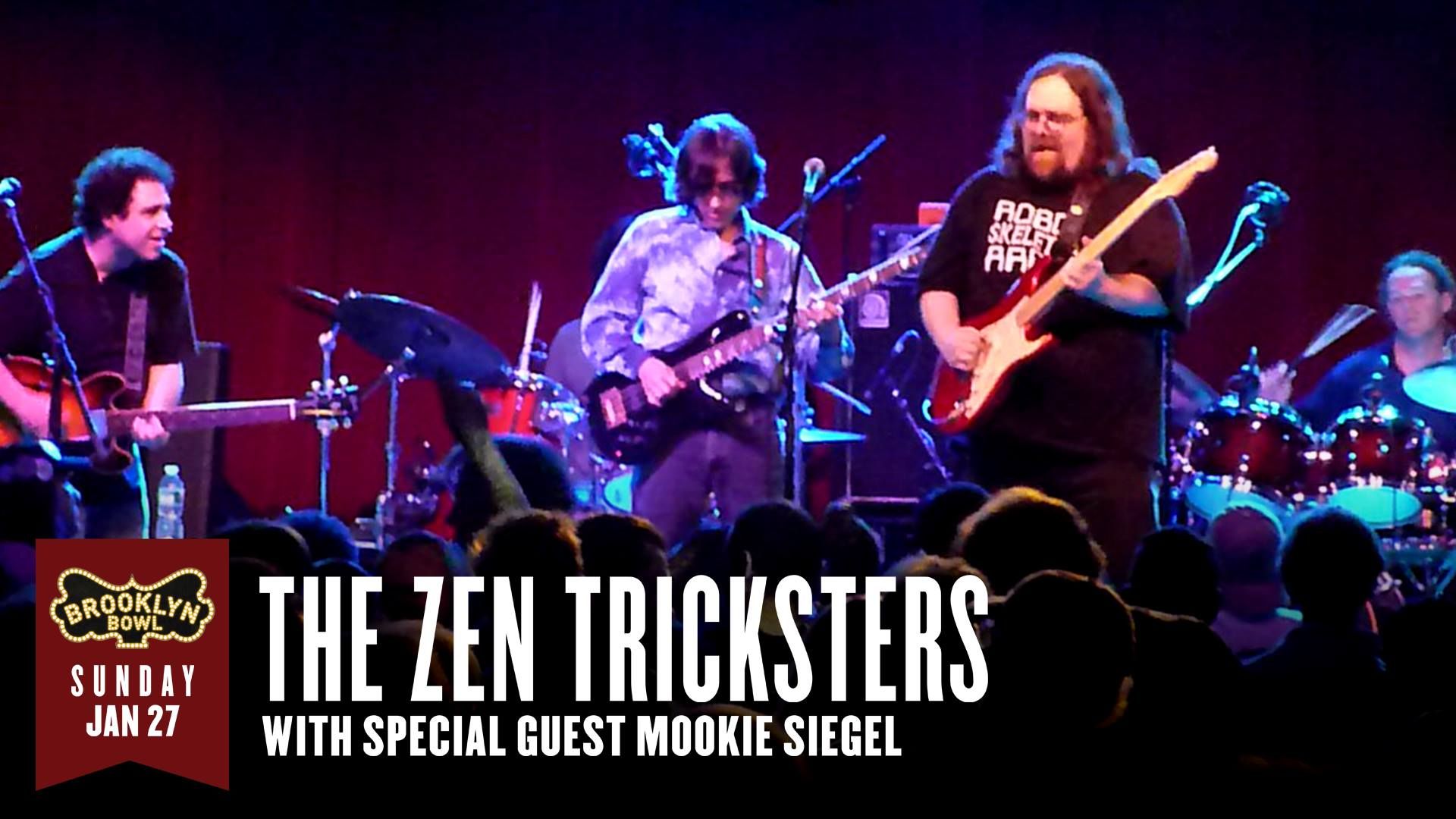 The Zen Tricksters will be weaving their magic spell at this great venue in Brooklyn.  On hand to add fuel to the fire is Mookie Siegel, a well traveled keyboardist who has many ties to the Grateful Dead nexus.  Showtime: 8 pm  Get your tickets HERE
---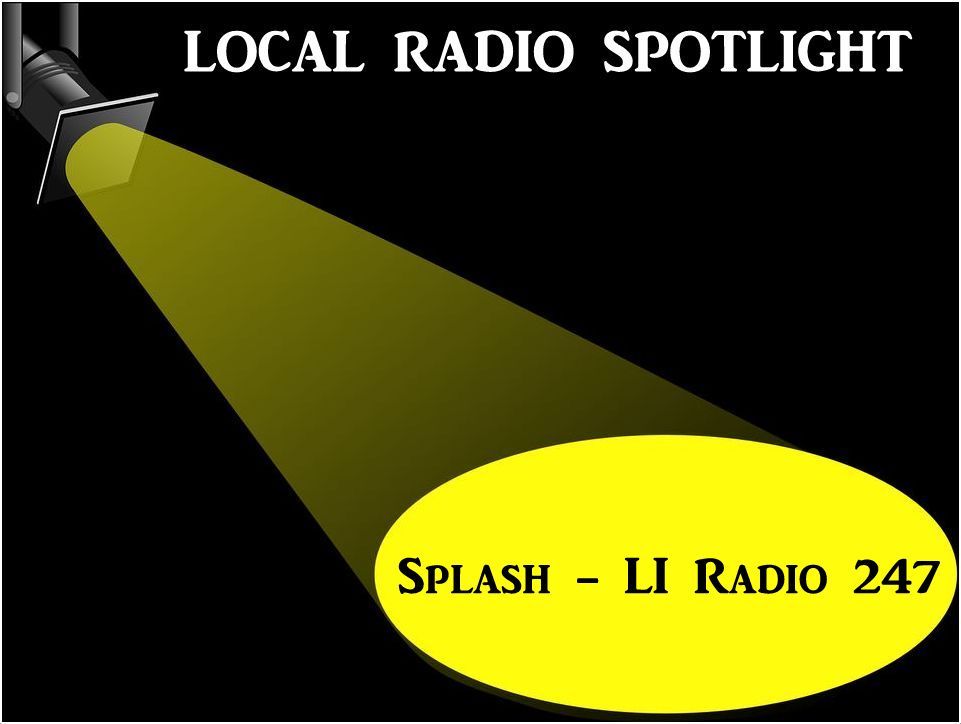 Calling all Long Island Musicians and songwriters!
This is a new streaming online Radio Station playing LI Bands ONLY!
Send them your original music MP3 files & you may get some air time!
---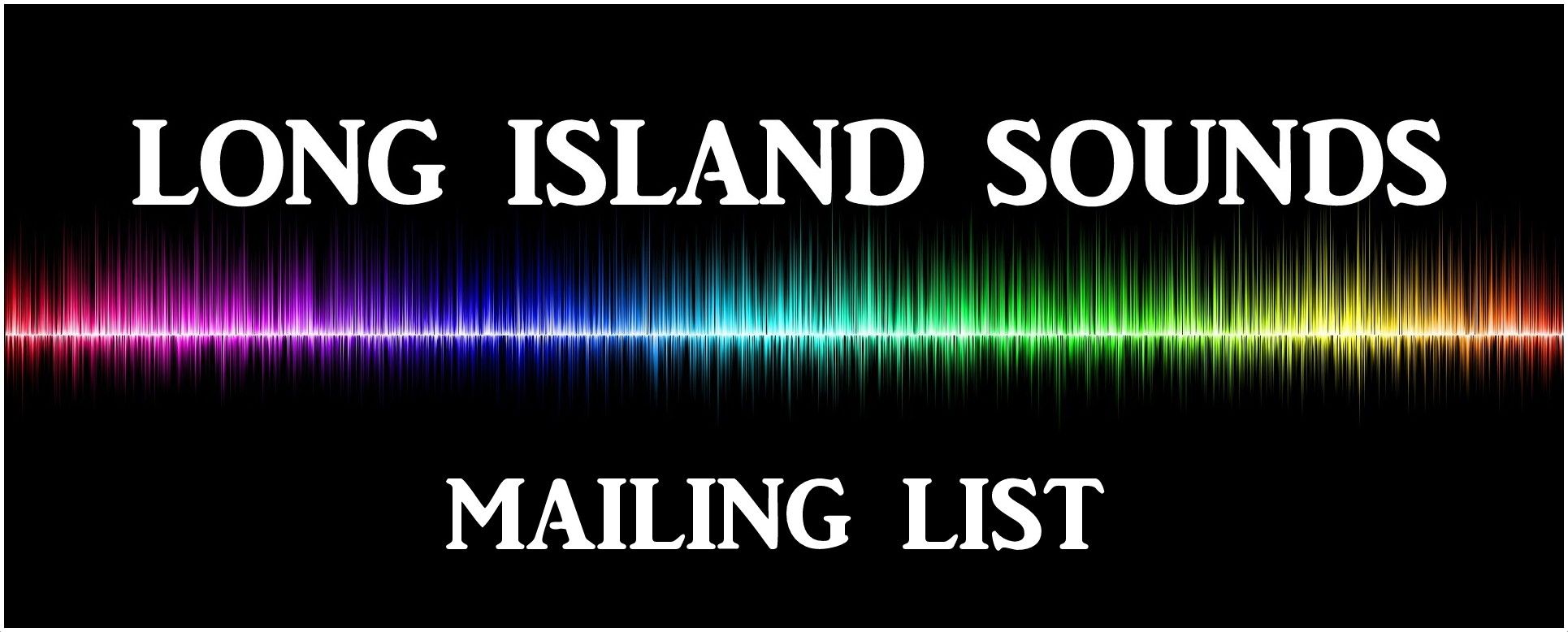 ---