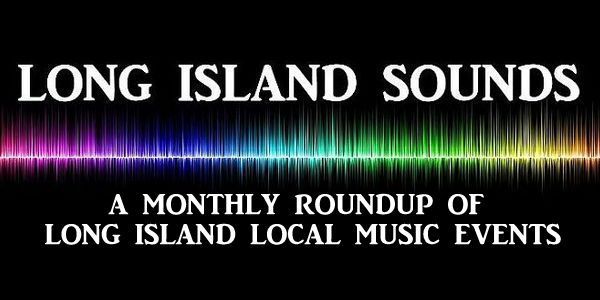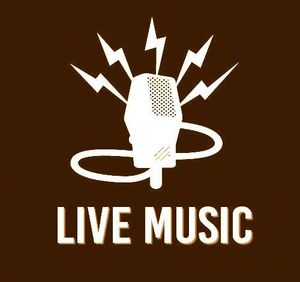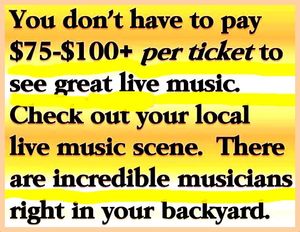 APRIL 2019
---
2nd - Emily Duff Band  11th St Bar  NYC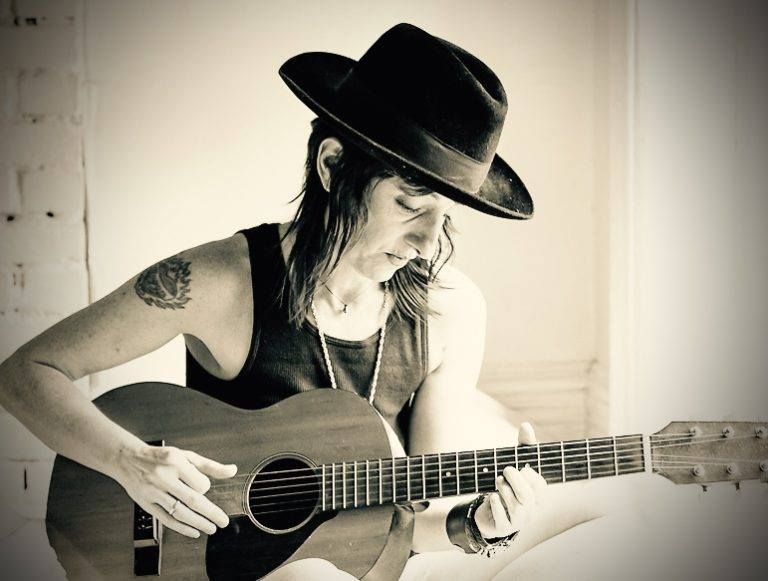 Emily Duff's recent album release, Maybe in the Morning, is a brilliant piece of work that deserves your attention.  From the Roots Music Report: "NYC may seem an atypical home base for a singer sporting such deep Dixie soul but it's where one would find Emily Duff.  The sass and spark that emanate from her vocals suggest a decidedly more southerly address.  This syncs up well with her savvy at both imbuing the classic country "story song" format with a present-day intensity - 'Maybe In The Morning', or playing it old school- 'Daddy's Drunk Again', 'Diamonds' and 'Listen To Mama".​​​​​'"  Catch her live with her excellent combo while she's still playing smaller venues, eh?  Showtime: 9 pm - 11 pm
---
2nd - Original Music Tuesdays  KJ Farrell's  Bellmore, NY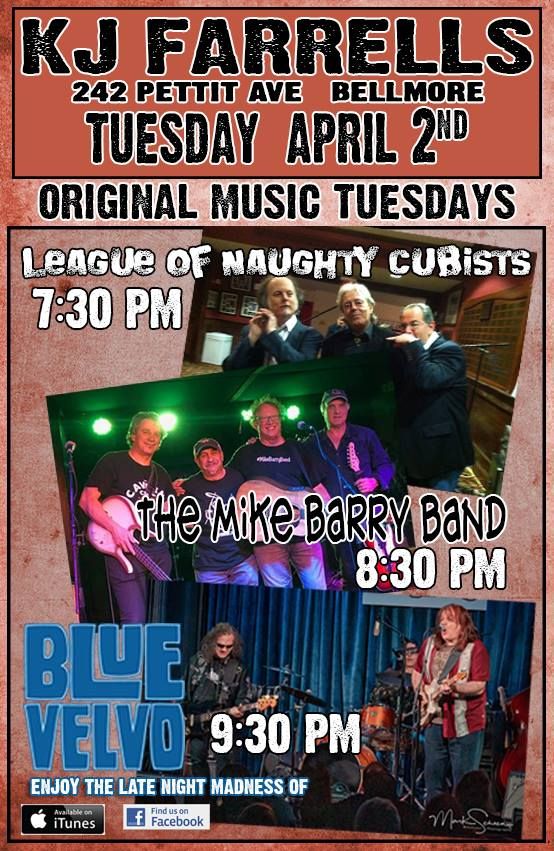 Come out and support original music in Long Island!  This week's spectacular lineup includes The League of Naughty Cubists (7:30), The Fabulous Mike Barry Band (8:30) and Blue Velvo (9:40).  "Originality is the best form of rebellion." (Mike Sasso)
---
4th – Toby Tobias Ensemble 89 North Patchogue, NY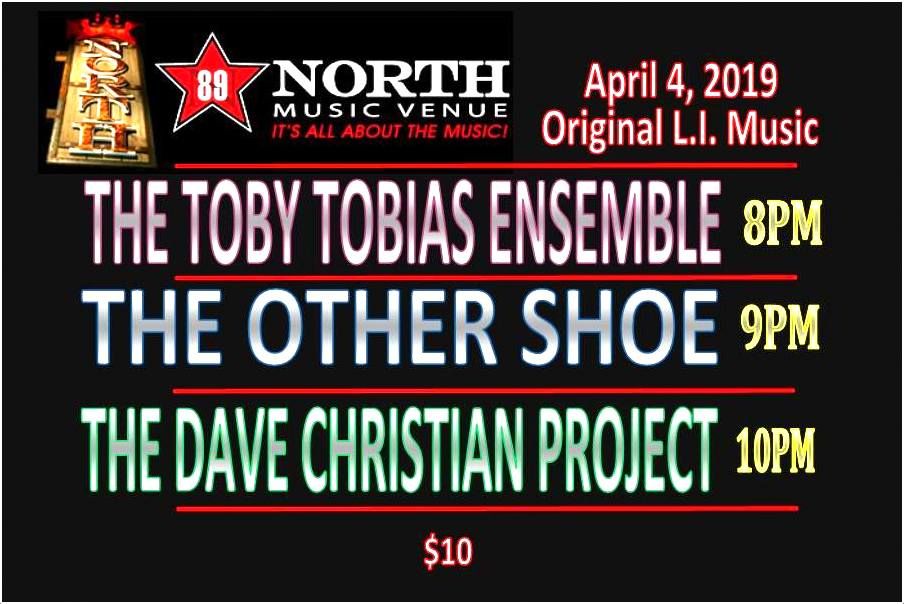 Hear ye!  Hear ye! Make a point of coming out and supporting this exciting night of Long Island Original music!  Singer-songwriter Toby Tobias will be debuting a brand-new band with back-up singers and a full horn section. Also on the bill will be The Other Shoe and the Dave Christian Project. All original night of local (and international) musicians. Get Your Tickets HERE  Showtime: 8 pm - 11 pm
---
4th - Shecky & The Twantones  Rudi's Bar & Grill  Patchogue, NY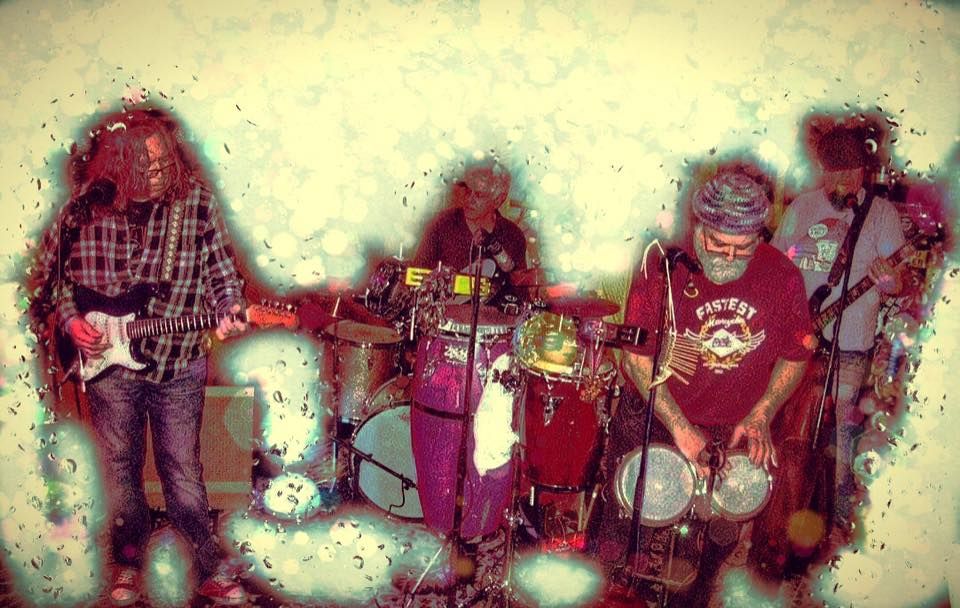 Shecky & The Twangtones, a combo which is known far and wide for their heady mix of retro surf meet's Deadhead vibes, continues their popular Every Thursday residency at this laid back watering hole in Patchogue.  Expect an eclectic mix of blues, surf, reggae and soul music.  Before you know it, you'll be dancing in a hypnotic state of Twangtonia!  Showtime: 7 - 10 pm.
---
4th - The Killer Joe Band  Bar360 @ Resorts World Casino  Jamaica, NY

The Killer Joe Band aka "America's Garage Band" are the hardest working party band in the tri-state area!  This popular venue features an unusual circular stage visible from the bar at all angles as well as from above; it's a comfortable space with excellent sound.  Showtime: 9 pm
---
4th - Progressive Rock Night  My Father's Place @ Roslyn Hotel  Roslyn, NY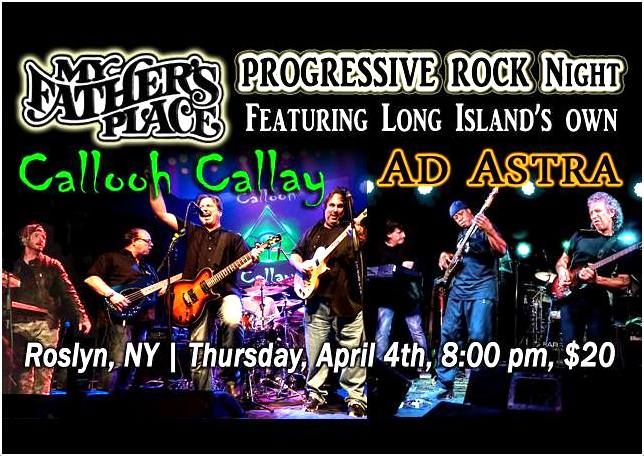 The legendary My Father's Place at The Roslyn Hotel presents "Progressive Rock Night" featuring two of Long Island's popular Prog/Fusion stalwarts, Callooh Callay and AD ASTRA! Expect a night of high-energy, original progressive music played with passion and spirit. Come celebrate Callooh Callay's CD release "Astonishing Flow of Time" and Ad Astra performing new material as well.  Showtime. 8 pm.
---
4th - Katie Pearlman & Friends  Still Partners  Sea Cliff, NY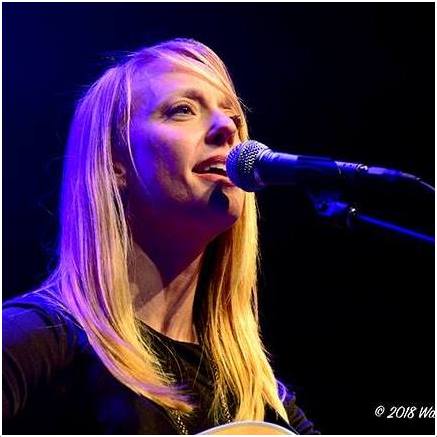 Katie & Jeff Pearlman, Joe Cesare, Tom Bowler, Dave Diamond and some very special guests will be jamming for a cause!  All proceeds from this show will go to support the Mohonk Preserve who's mission is to protect the Shawangunk Mountains region and inspire people to care for, enjoy and explore their natural world. Showtime: 8 pm - 11 pm
---
5th - Gene Casey & The Lone Sharks  Stephen Talkhouse  Amagansett, NY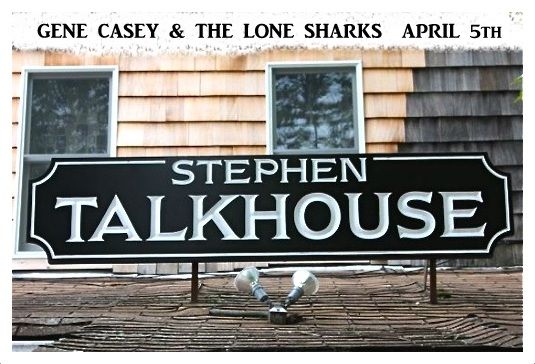 Long Island rockabilly legends, Gene and the Lone Sharks, return to the stage of the historic Stephen Talkhouse. The tables will be cleared and the dance floor will be wide open!  Showtime: 10 pm to 11:59 pm.
---
5th - Annie Mark  The Velvet Lounge  East Setauket, NY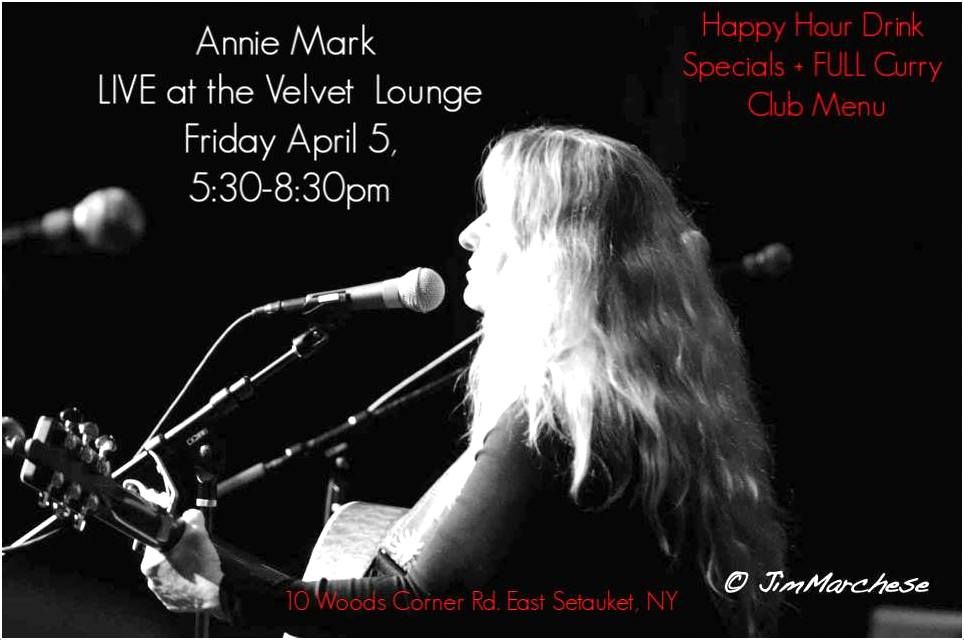 ---
5th - Mala Waldron  Port Washington Public Library  Port Washington, NY
Hear ye!  Hear ye!  April is Jazz Appreciation Month and The Port Washington Public Library presents An Evening of Jazz featuring Mala Waldron.  Waldron is a soulful jazz vocalist, pianist composer, who tours all over the world. Showtime: 7:30 pm - 9:00 pm
---
5th - Joe Rock & The All Stars  Mary Downling's Irish Pub  Islip, NY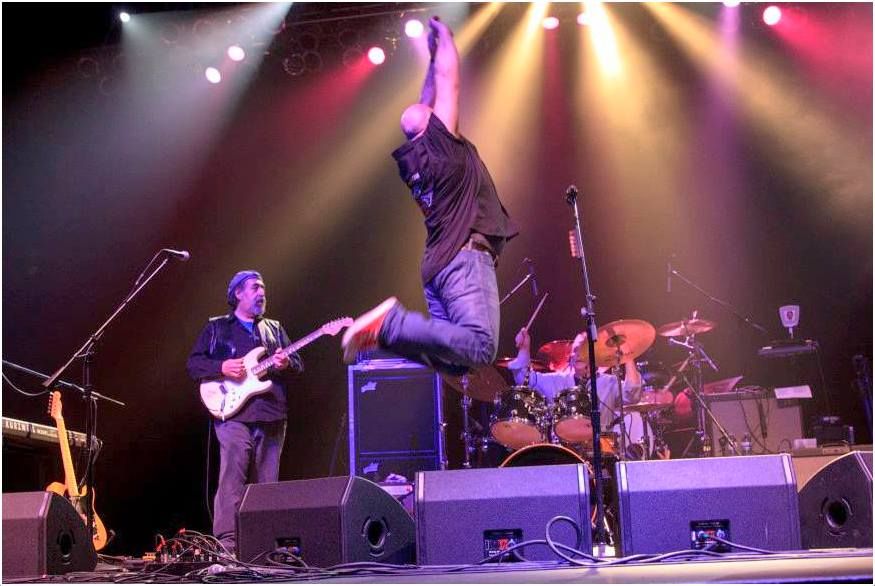 Join Joe Rock and The All Stars as they return to Mary Dowling's Irish Pub and Restaurant. There'll be tasty items from this venue's kitchen, cold beer plus a double helping of Rock, Blues, Rockabilly, Punk and General Mayhem. This is the perfect way to spend a Spring evening!  Showtime: 7:30 pm – 10:30 pm
---
6th - The Hideaways  Charlotte's Speakeasy  Farmingdale, NY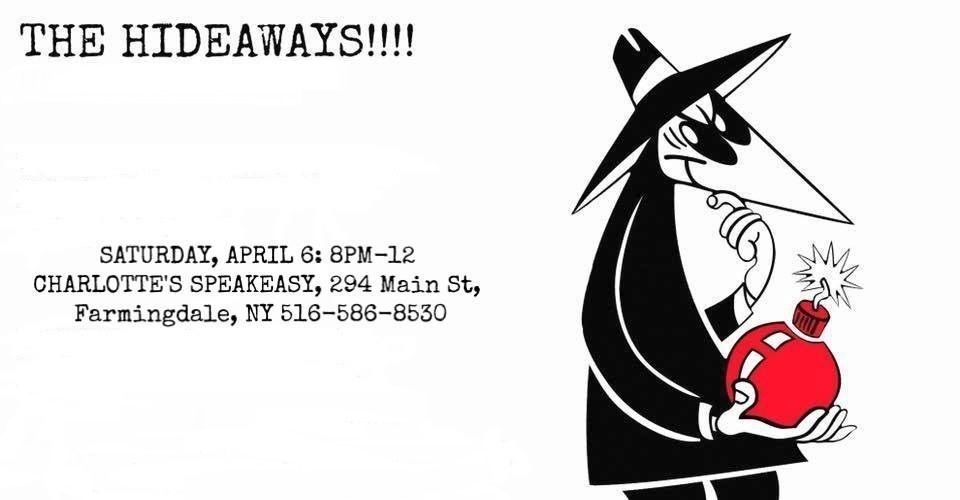 The Hideaways return to Charlotte's Speakeasy in Farmingdale, NY!  For those who are not familiar with Charlotte's Speakeasy: In keeping with the old-timey Speakeasy tradition, you will need to make a reservation, and you will need to grab the "password of the week" (which is available on the venue's website  ) in order to get in (sounds like fun, eh?).  Doors open at 7pm, and it is suggested to come early, (and stay late of course.)The place is small and they only let 125 people in at a time.  Showtime: 8 pm - Midnight
---
5th - The League of Naughty Cubists  Cornerstone Irish American Bar & Grill  Mineola, NY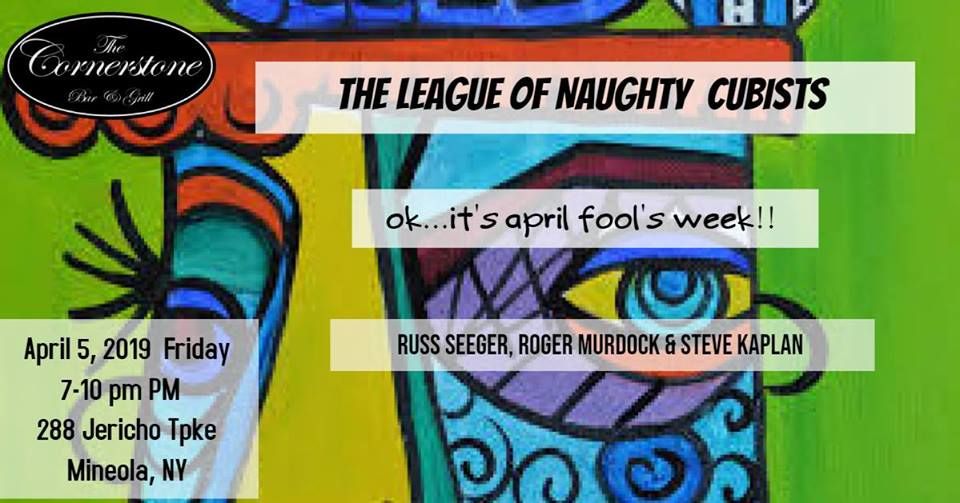 The League of Naughty Cubists aka Russ Seeger, Steve Kaplan and Roger Murdock are at it again with their "naughty" antics and cool tunes!  Showtime: 7 - 10 pm
---
5th - The Unsung Heroes  The Clubhouse  East Hampton, NY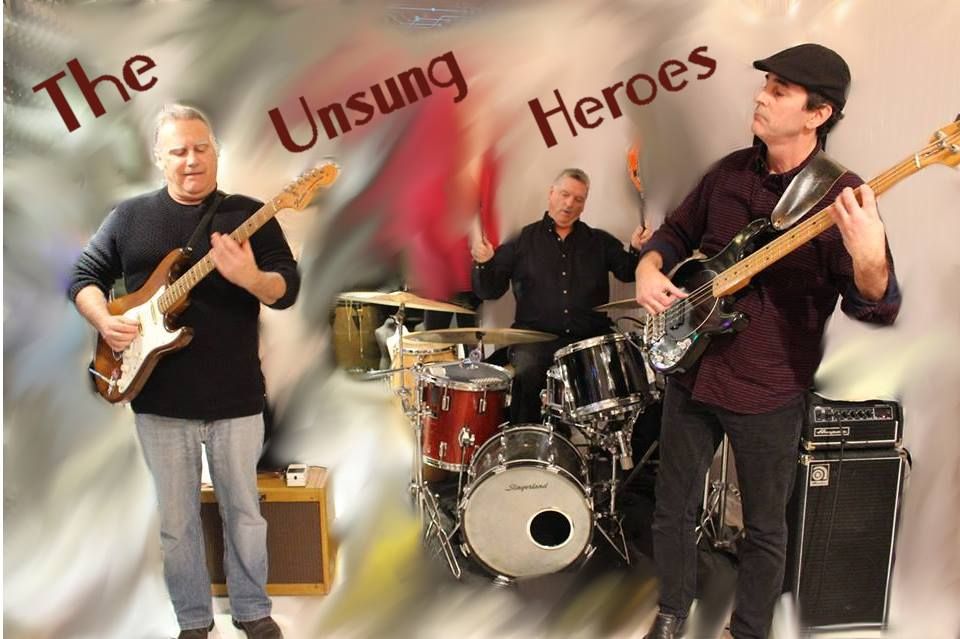 The Unsung Heroes Band returns to The Clubhouse in East Hampton!! This guitar-bass-drums trio will be filling the air with soundwaves of beauty, intensity, joy and fun!  Showtime: 7pm - 10 pm.
---
5th - Reckoning  Rollin Greens  Bellerose, NY

2 sets electric Grateful Dead no cover!  Showtime: 10 pm - 1:30 am
---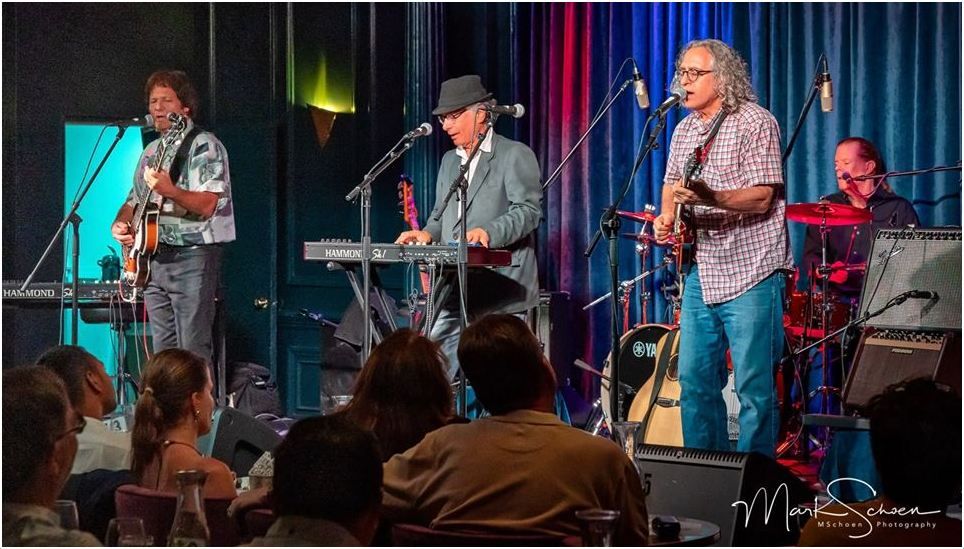 The Stollers's textured musical style is informed by rock, and folk. and jazz, with strains of classical music as well as world influences but regardless of genre, for The Stollers the song is the thing!  Showtime: 9 pm - 11 pm.
---
6th - Wes Houston Trio  Murphy's Bar & Grill  Mineola, NY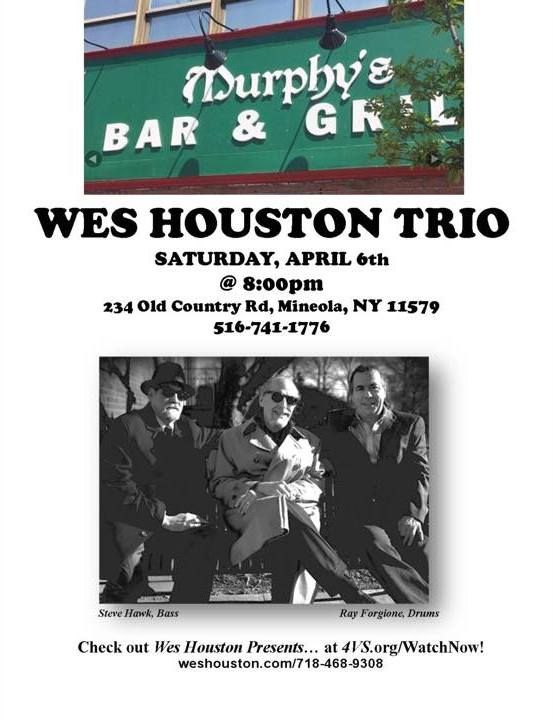 ---
6th - Carrie & The Cats  Revolution Bar & Music Hall  Amityville, NY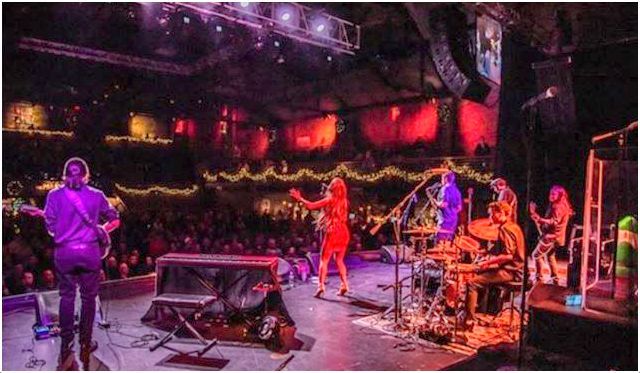 Carrie and The Cats are a first rate LI soul/rock band that features the incredible talent of vocalist Carrie Lynn Wicks.  Showtime: 7 pm.
---
6th - Treutlein Novak Perricone Band  RS Jones Restaurant  Merrick, NY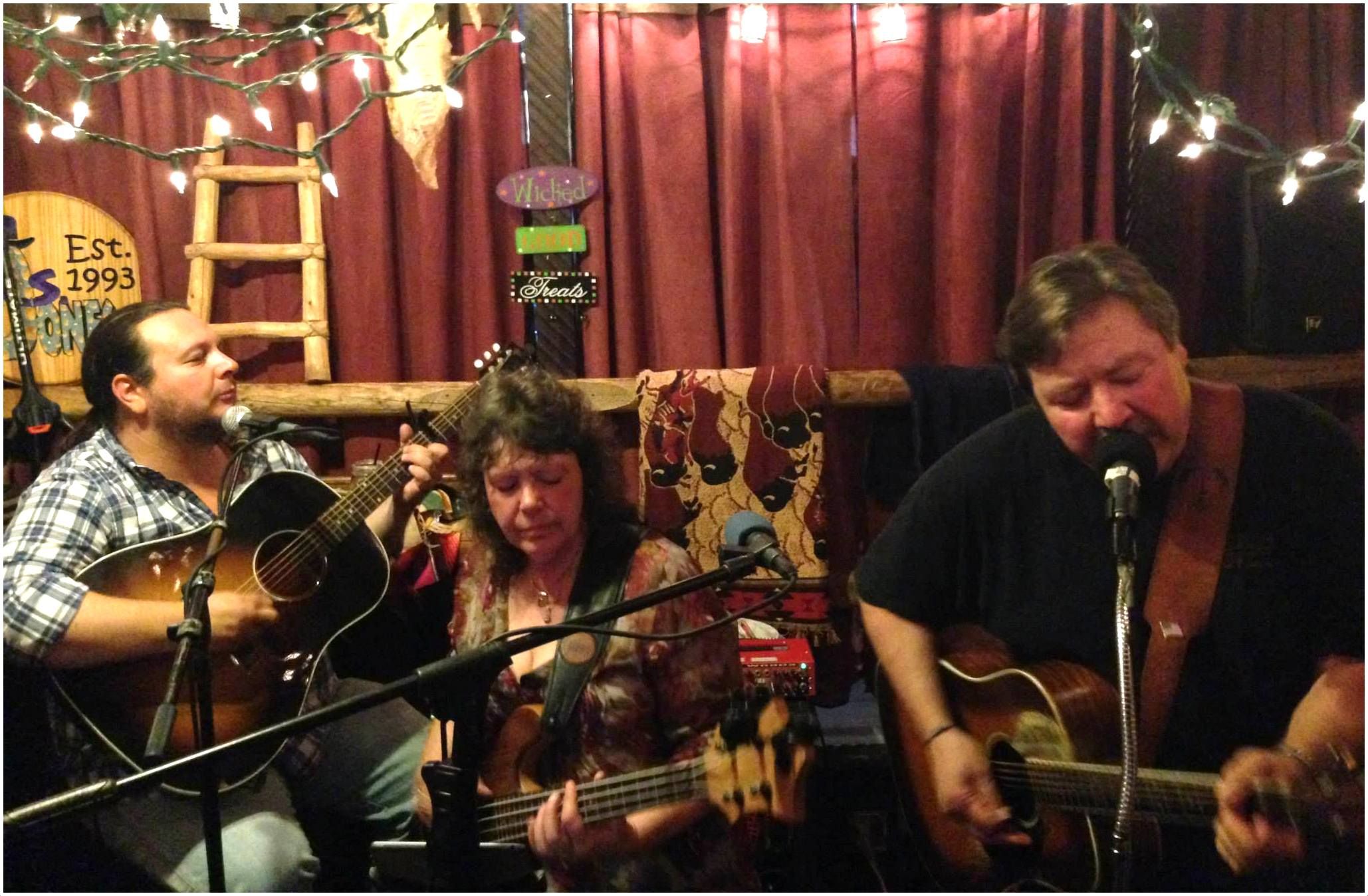 Don't miss this rare appearance by this sparkling Americana trio who have been regulars on the LI music scene for many a year.  Along with the music, check out some of the eats from this venue's kitchen; they serve up one of the best burgers on the Island along with some tasty items like chicken fried steak and BBQ ribs.  The clock is running down and the original owners will be leaving on April 13th so come on down and show them your love. Showtime: 7:30 pm
---
6th - Danny Kean  Bobbique  Patchogue, NY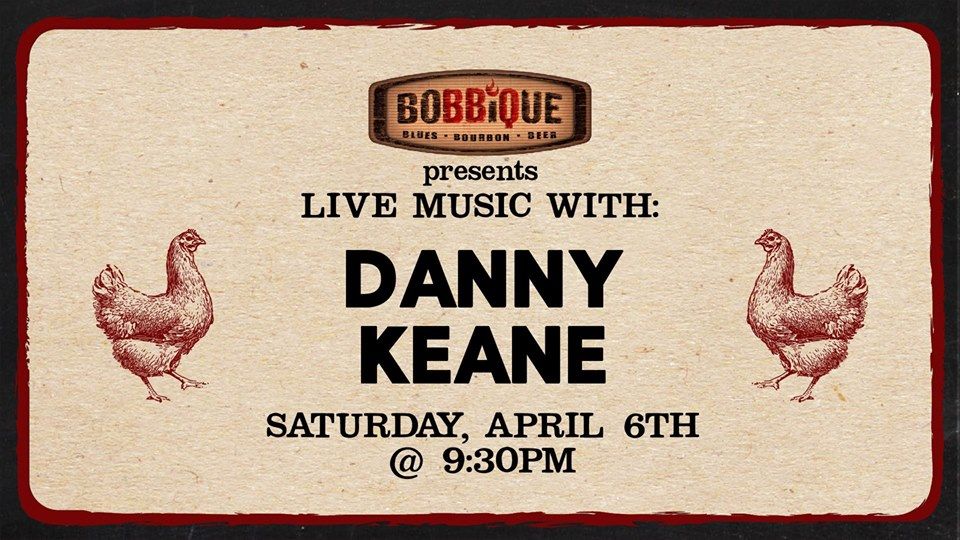 Danny Kean, a popular blue-eyed soul singer and multi-instrumentalist, performs at this down home BBQ joint with Phil Bloom and Tony Ormond.  Showtime: 9:30 pm - 12:30 am.
---
6th - The Hambones  Swing The Teapot  Floral Park, NY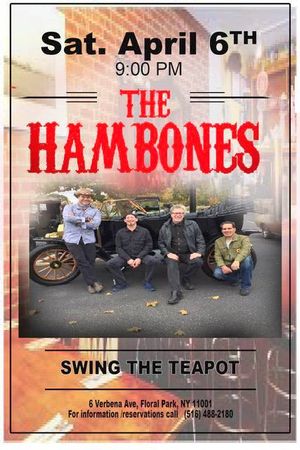 Formed 7 years ago, and with 140 years of combined musical experience, the Hambones continue to evolve and refine a truly unique musical palette, drawing on influences both urban and rural, to deliver a sound that could be called Roots + Rockin.  This band will put some fried chickin' in your soul and stir it up with a mess of low country roots music!  Showtime: 9 pm - 11:30 pm
---
6th - Southbound  Brickhouse Brewery  Patchogue, NY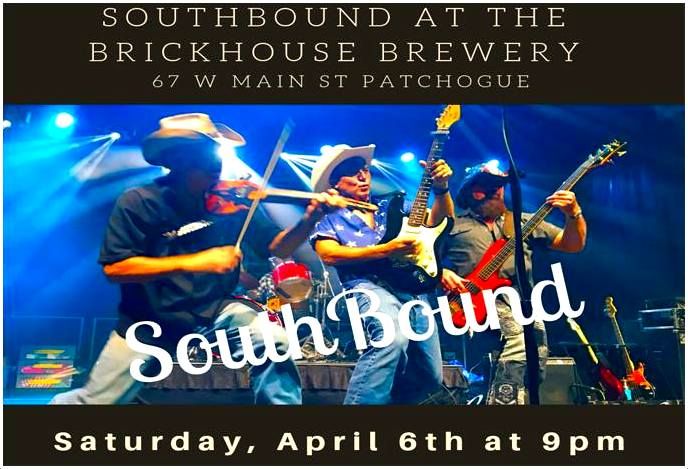 SouthBound is a versatile Country Rock band that has been entertaining the tri-state area for over 20 years.  Catch them at this local brewery and watch the sparks fly!  Showtime: 9 pm - Midnight
---
6th - Bill Shuren  Village Idiot Pub  Oakdale, NY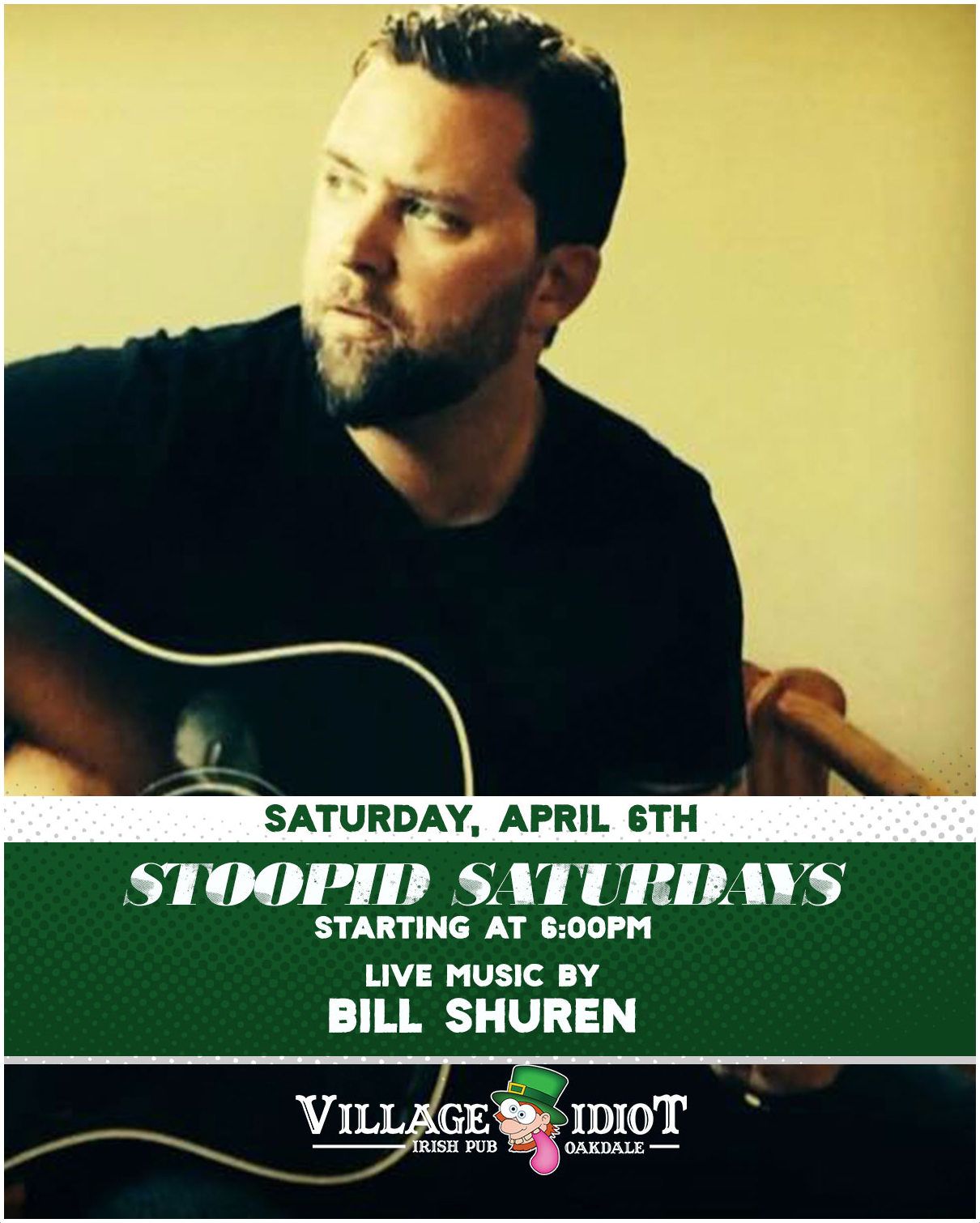 ---
6th - The Generators  Baccaro  Massapequa, Park, NY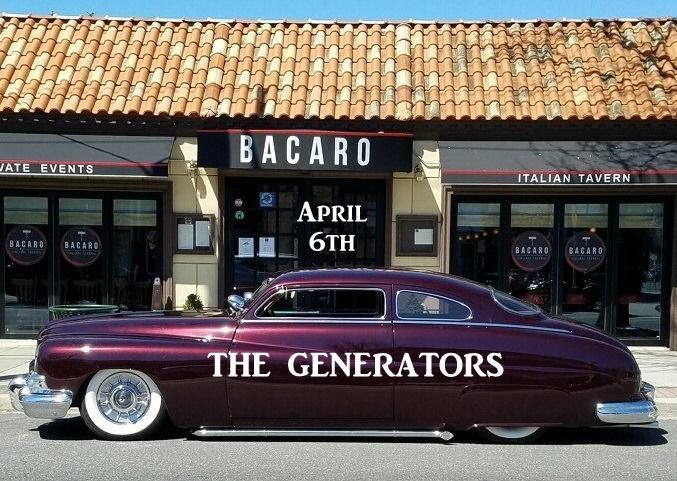 The Generators are a LI based high energy cover band.  From The Generators website: "We play a HUGE variety of music ranging from the 50's to today, so huge that we never play the same show twice, and we're proudly known as the band that won't go on break! (Until Robin's bladder can't take it anymore...)"  Along with the music, be sure to try some of the excellent eats on the Baccaro menu. Showtime: 7:30 pm
---
7th - Mary Lamont Band  Baldwin Public Library  Baldwin, NY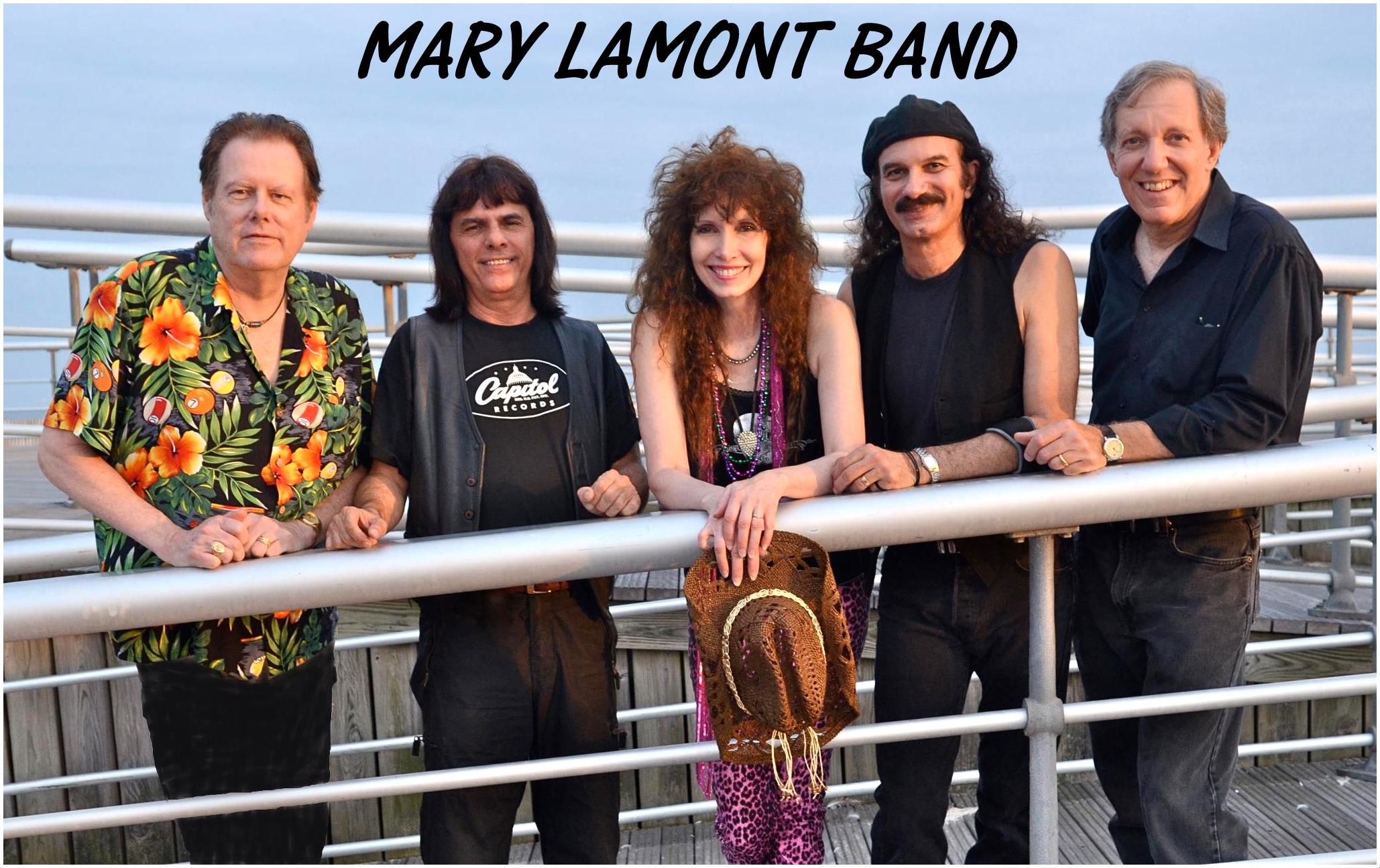 Make a point of catching this Country combo in an intimate setting.  The Mary Lamont Band was voted 3x NYMCMA's Band of the Year and they were the first American country band to tour Mainland China.  Admission is free but you must have a ticket to get into the show. Ticket Inquires: 516-223-6228.  Showtime: 2 pm.
---
7th - He Bird She Bird  Brentwood Public Library  Brentwood, NY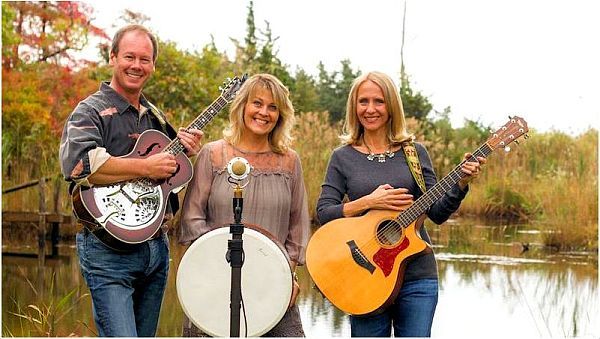 Spend a springtime Sunday with this lively Americana harmony-driven trio that is known for its gravel-silk-and-honey vocal blend.  Free Admission for all ages.  Showtime: 2 pm
---
7th – Breathe For Britt Fundraiser  Katies of Smithtown  Smithtown, NY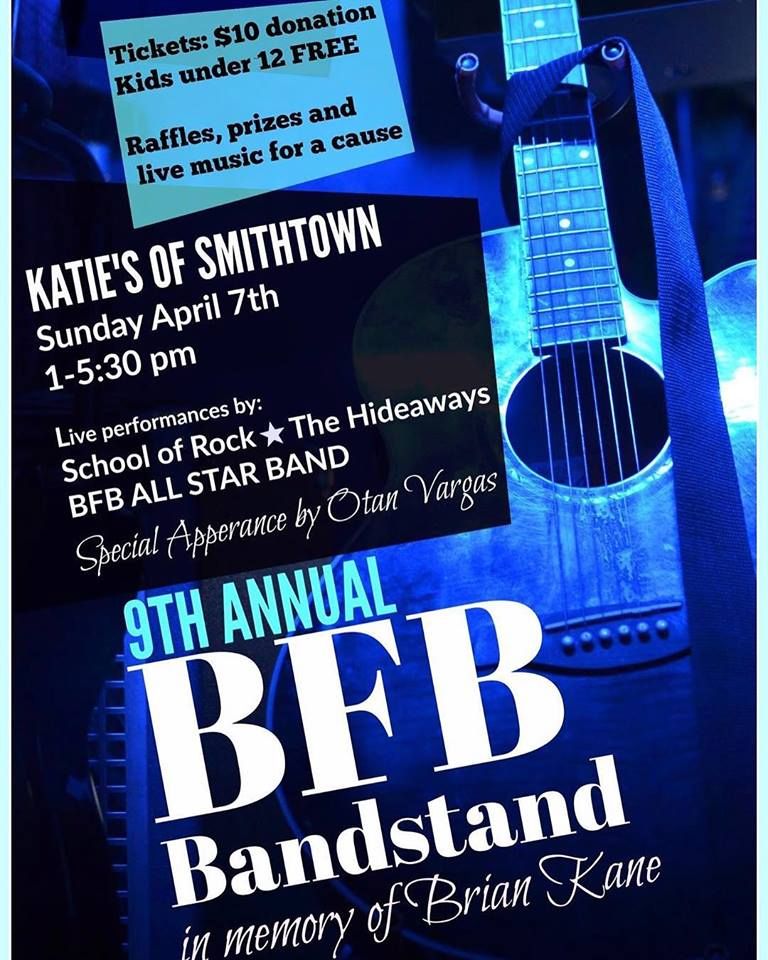 Head on down to Katies of Smithtown and support the 9th Annual Breathe for Britt Fundraiser.  The event will feature food from the popular Katie's Food Truck, great raffles, drinks and most importantly LIVE MUSIC by @sorportjeff, The Breathe for Britt All Star Band, The Hideaways, and special appearance by @otanvargas. All proceeds benefit local families affected by cystic fibrosis! Showtime: 1 pm – 5:30 pm.
---
7th - 

Hornucopia: Funkin' A & The Jerry Jammers  The Warehouse  Amityville, NY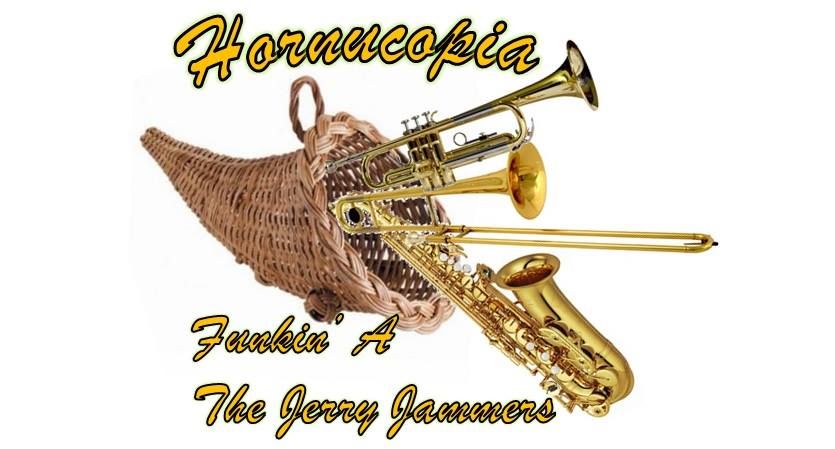 It's time for those brassy horns to shine! Two great bands, one great horn section. Funkin' A will lay down some funk (what else?) and The Jerry Jammers will make a rare appearance away from their home at Jerry Jam playing many of your favorite JGB tunes.  Admission: $15  Showtime: 7 pm - 10:30 pm
---
10th - Jack Falco & Boom!  Treme  Islip, NY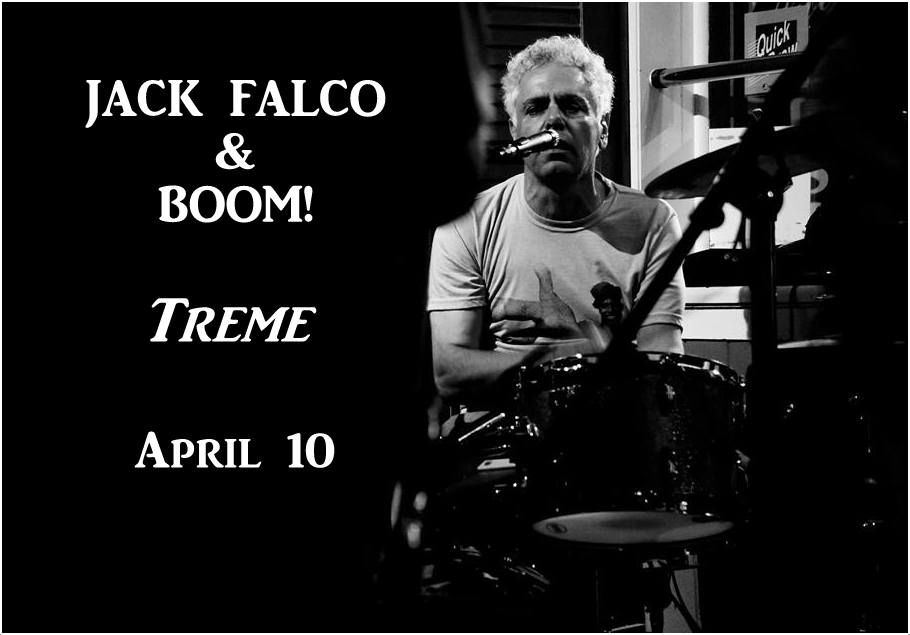 Jack Falco, AJ Frondelli and Alex Toth come together for an adventure in improvisation and groove that all music lovers will enjoy.  NO COVER!  Showtime: 8 pm - 11 pm
---
11th - Four Guys With Guitars  RS Jones Restaurant  Merrick, NY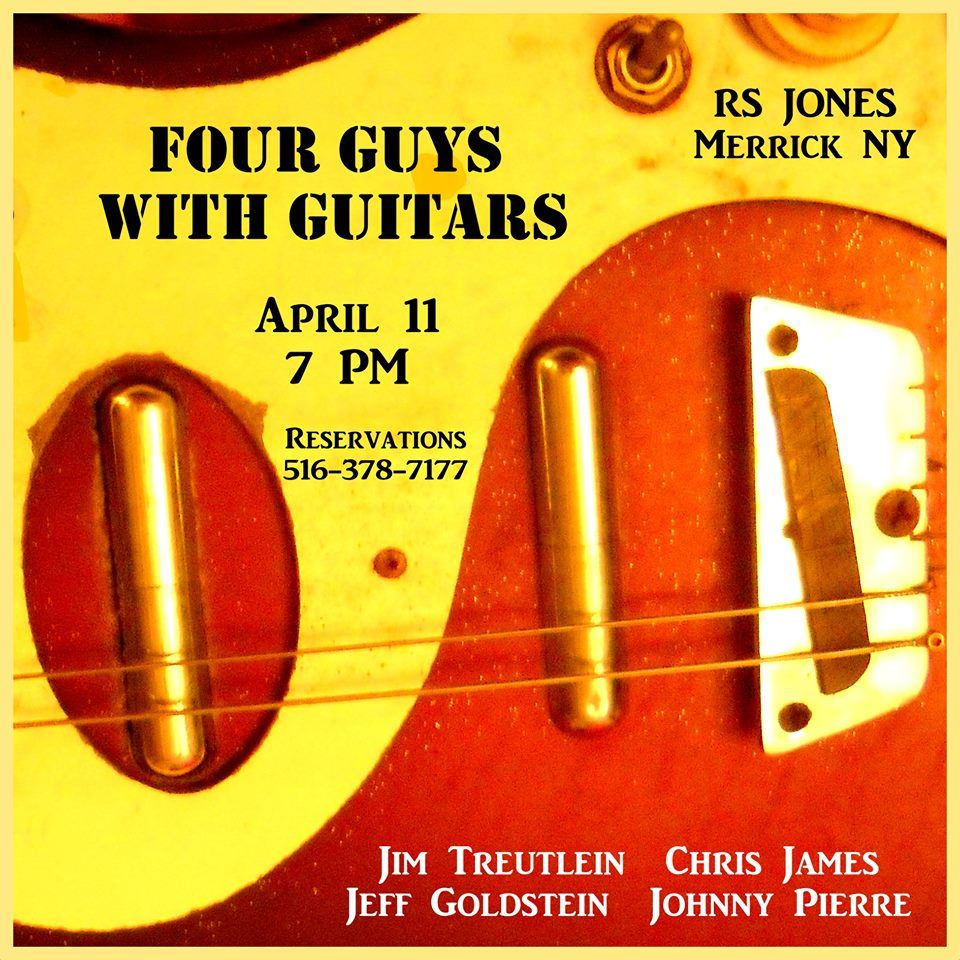 My first gig in 5 months has me playing with three of my favorite rodeo clowns (aka musicians) at this fabulous eatery that is in its last few days of original ownership.  Come on down and join us for an evening of Americana music served up with a side dish of jocularity.  Jim Treutlein will be handing out homemade maps to Beer World (a place he often refers to as "that mysterious place"), Jeff Goldstein will give a short dissertation on how to rewire your dishwaher, Chris James will hold forth on the importance of eating Louisiana gumbo 24/7 and I will try my best to live up to my new nickname "Peg Leg Johnny".  You don't wanna miss this one!  Showtime: 7 pm
---
11th - Dave Diamond & Friends Funk Edition  The Warehouse  Amityville, NY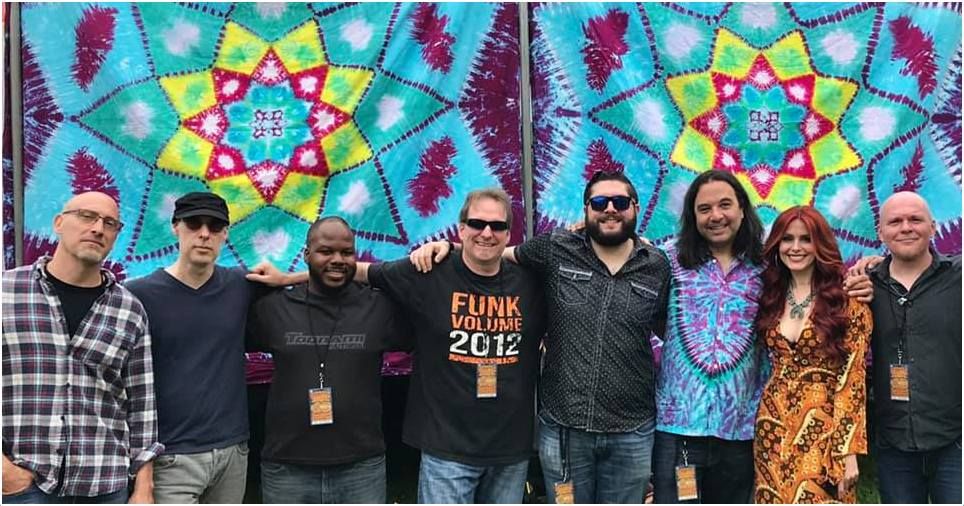 The Dave Diamond & Friends Funk Edition make their debut in Amityville playing James Brown, Sly Stone, P-Funk and so much more.  Showtime: 8 pm
---
11th - Half Step  RJ Daniels  Rockville Centre, NY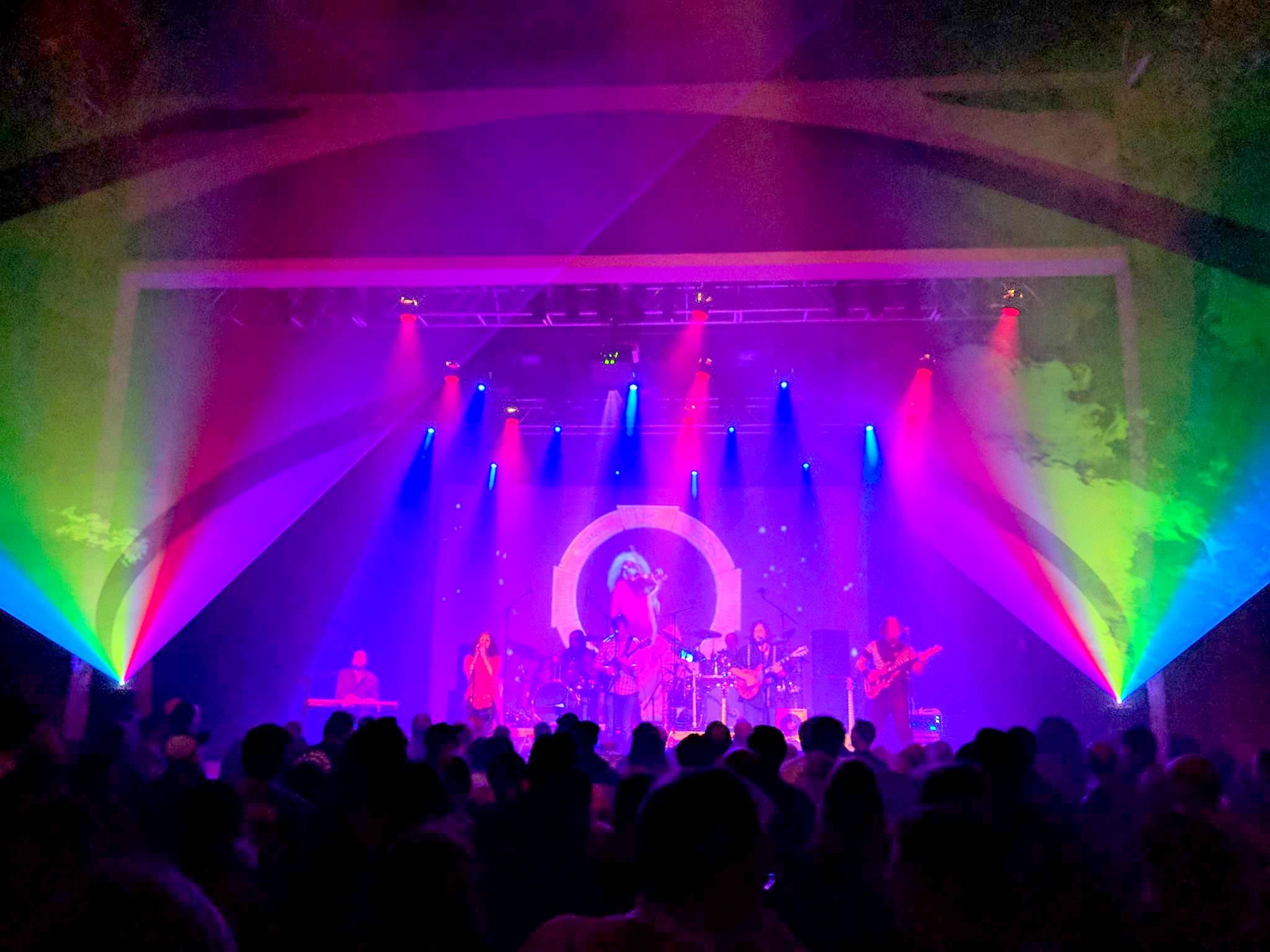 This Grateful Dead tribute combo appears at at this RJ Daniels which offers a full menu, drink specials and a large space to shake your bones! Show starts at 8pm. Special guest Tom Circosta will be joining the band again on guitar/vocals. Kid Friendly. $10 Cover.
---
12th - Brother Pluckers  Grey Horse Tavern  Bayport, NY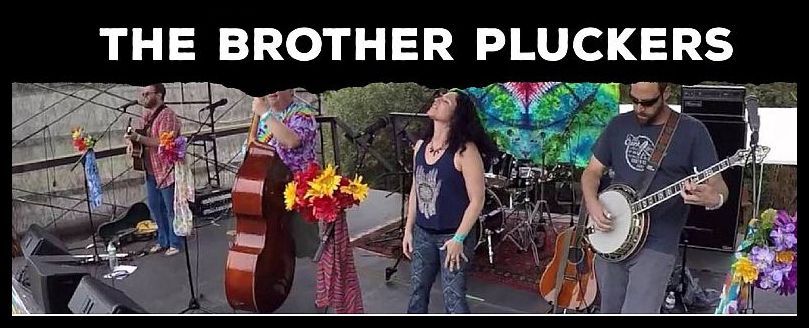 The Brother Pluckers bring ta refreshing mix of favorites by The Grateful Dead, The Beatles, Bob Dylan, Wilco, and many others to this cool venue in Bayport.  Showtime: 9:30 pm
---
12th - Shecky & The Twangtones  Blue Point Brewery  Patchogue, NY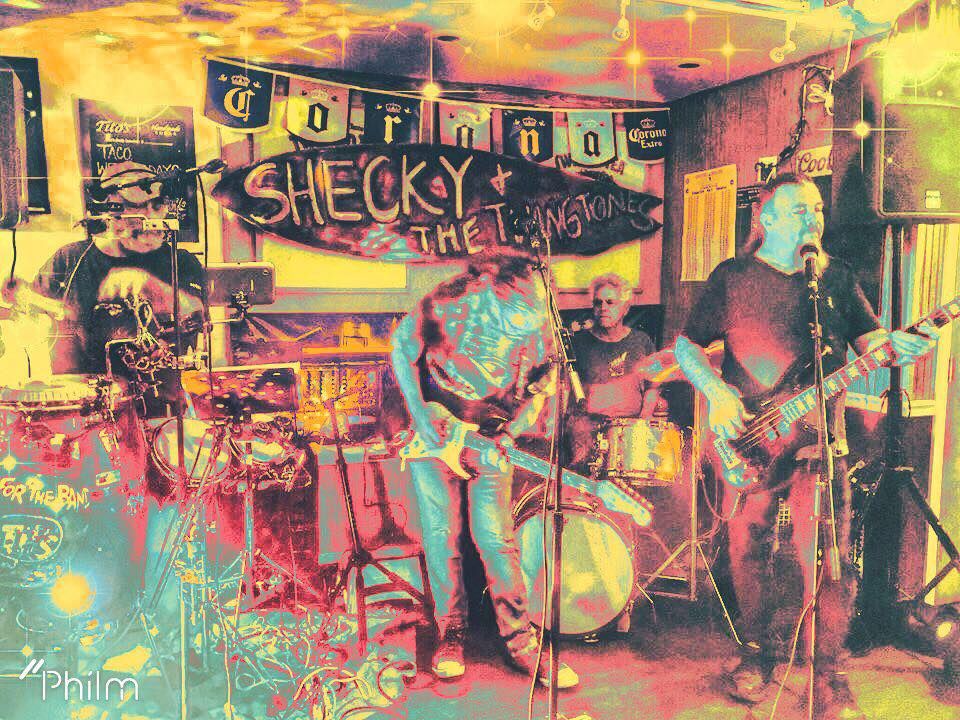 Kick off this popular brewery's Cask Festival with this special "pre cask" event featuring this electrified jamband quartet that always provides plenty of retro surf,reggae & soul jam sounds for one and all!  Showtime: 5pm -9pm early show!
---
12th - Carrie McQuade & Joe DeFlorio Farewell Show  RS Jones Restaurant  Merrick, NY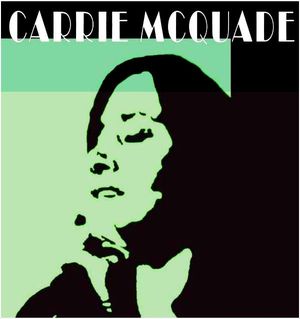 Join Carrie & Joe at this very special gig for the closing weekend of the beloved RS Jones Restaurant. Expect musical playing, eating, drinking, laughing (and crying) with the incredible staff and friends of RS Jones.  Carrie McQuade & Joe DeFlorio will be joined by special guests who have performed with them  through the years! Showtime: 7:30 pm - 10:30 pm.
---
12th - The Nubs  The Warehouse  Amityville, NY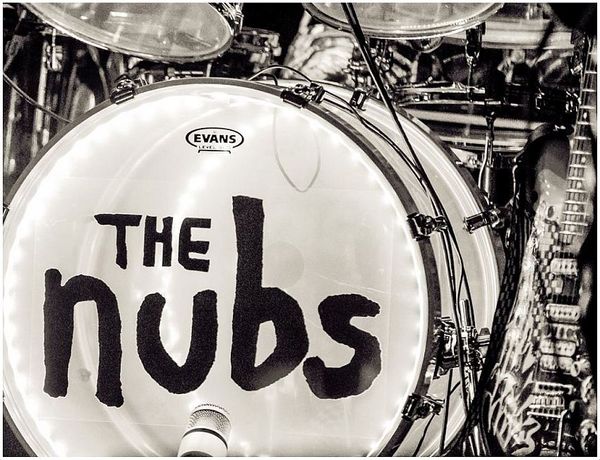 Going to a Nubs show is like stepping into a time machine and finding yourself in a dance club circa the 1980's, Showtime: 10 pm - 1 am
---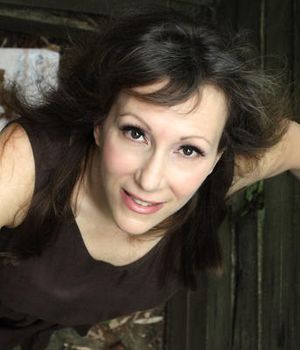 Geller, a popular LI singer-songwriter, returns to her hometown venue to share music and stories. Showtime: 7:30 - 10:30 pm.  Get your tickets HERE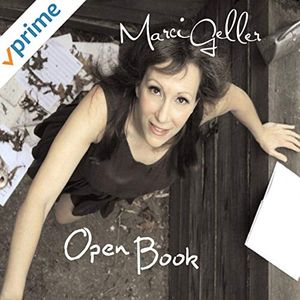 Be Sure to check out Marci Geller's Open Book album release
---
13th - 4 Amigos  Fadeleys Deli Pub  Patchogue, NY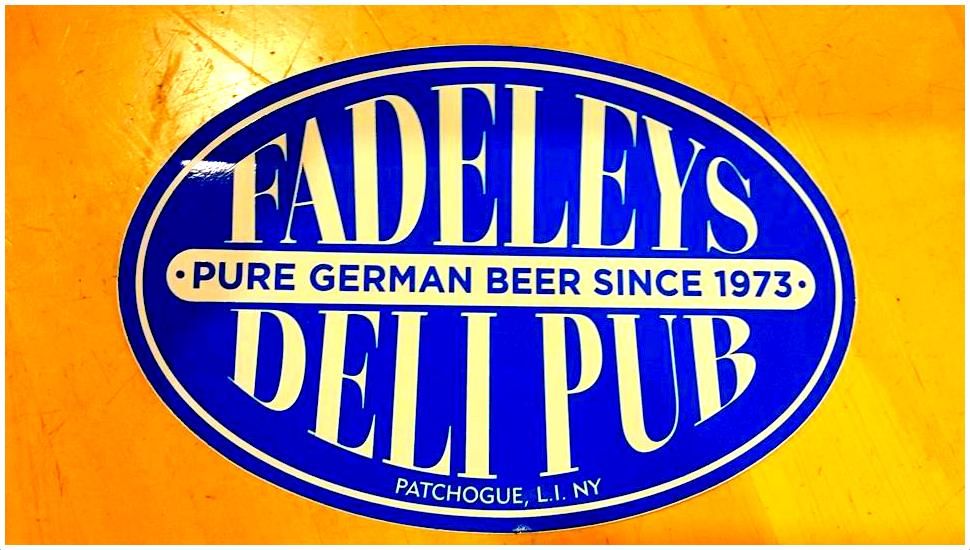 Oooh la la!  The 4 Amigos, Russ Seeger, John Mercurio, Lee Shonik and Jeff Goldstein, return to the ' House of Love"!  Showtime: 9 pm - 1 am
---
13th - Last Supper @ RS Jones with Chick n' Martini  RS Jones Restaurant  Merrick, NY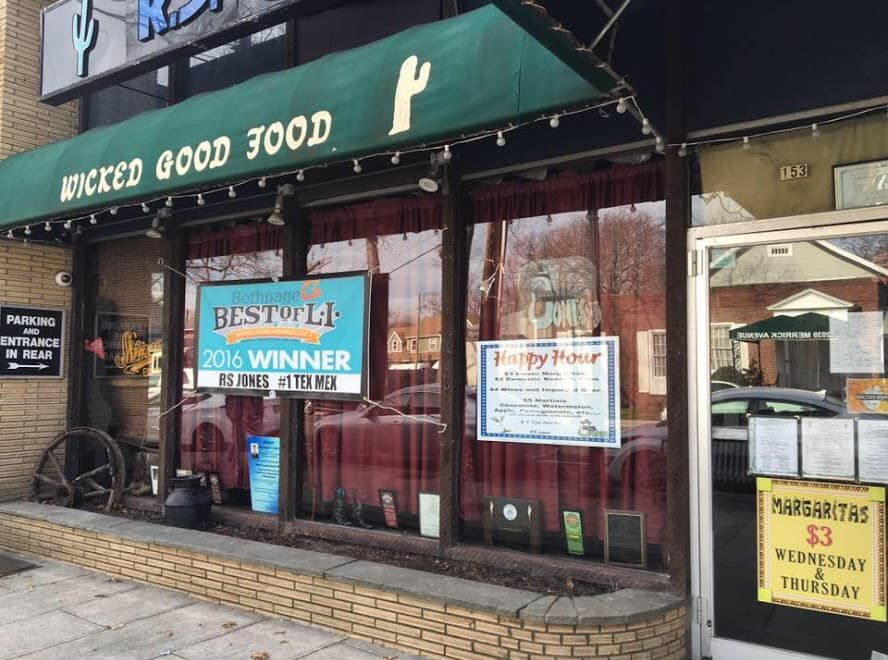 This tasty duo will be joined by bassist Deb Novak for this restaurant's final night under the present ownership.  There's a reason this eatery is considered a legend on LI so come on down and find out for yourself!  From Chick n' Martini on Facebook: "Never saw this coming but the end of an era we won't soon forget. This place has been the LI version of Cheers mixed with the best food, staff and margaritas ever! The musicians that have played at RS Jones over the years kept playing here, and for good reason. It's always fun! Always upbeat and we've made so many friends here over the years that life without our last Friday of the month gigs will produce a void for us, but it was an awesome run!"  Showtime: 7:30 pm
---
14th - Sunday Street: A Celebration of Randy Newman  LI Museum / Gillespie Room  Stony Brook, NY

Don't miss this Celebration of the songs of Randy Newman which is part of the popular Sunday Street series; the featured artists will be The Kennedys, Jack Licitra and Miles To Dayton.  The Kennedys began their performing career with Nanci Griffith's Blue Moon Orchestra and quickly became major artists in the folk-rock world with thirteen studio albums to their credit, including 2018's "Safe Until Tomorrow." Jack Licitra is an acclaimed keyboard player and guitarist, with his group "Jack's Waterfall," and was a member of the seminal Waterstreet Blues Band. He has just released "Inside Song." Miles To Dayton blends elements of folk, rock, classical and funk with four-part harmony, clever songwriting, improvisational violin and cello, and an infectious rhythm section, all evidenced in their four studio albums.  Showtime: 5 pm  Get your tickets HERE
---
14th - Folkie Fest  Moriches Community Center  Center Moriches, NY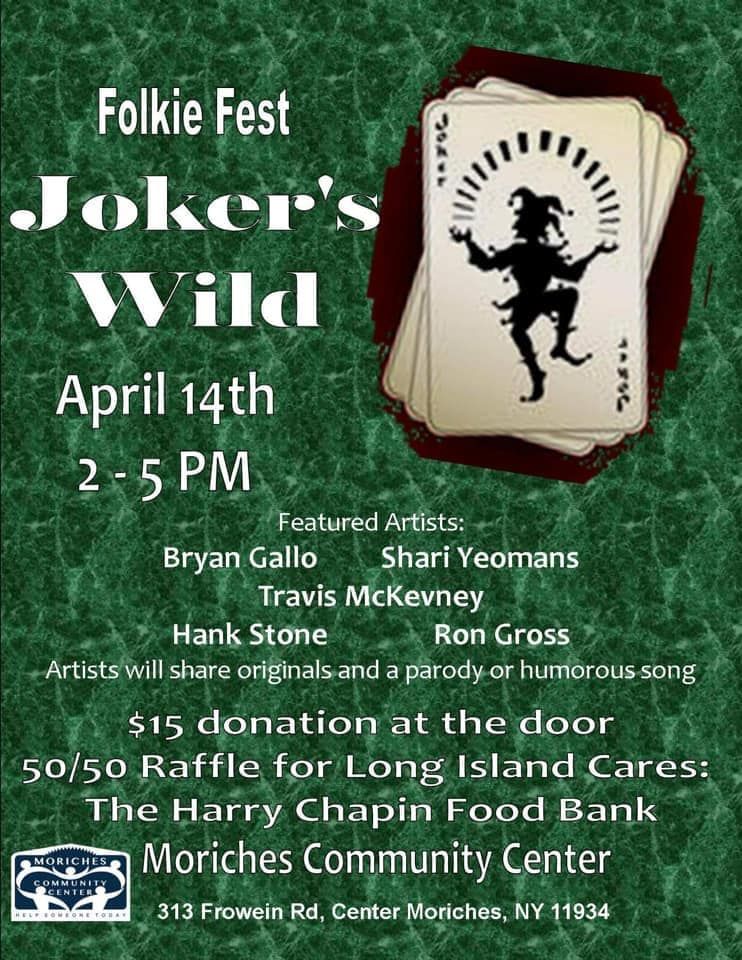 The performers will share originals and a parody or humorous song during the show!  Showtime: 2 pm - 5 pm
---
14th - Free Grass Union  Fadeley's Deli Pub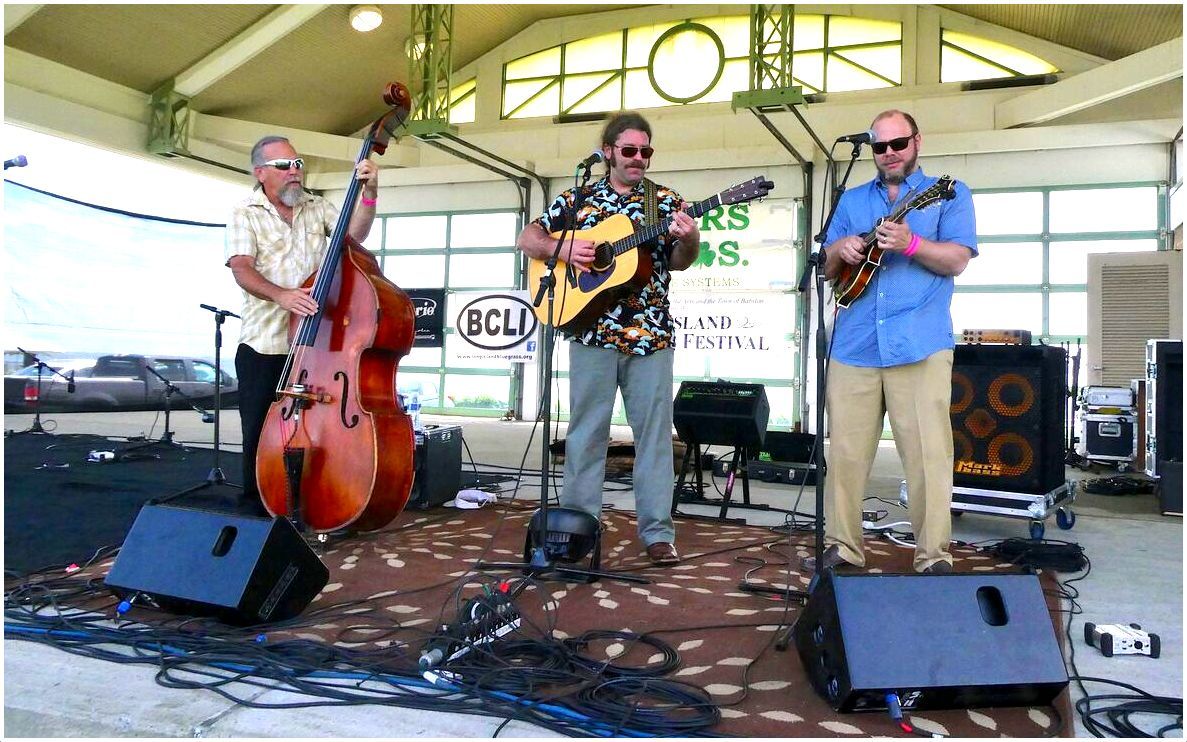 "Free Grass Union was very impressive. I was not at all expecting a bass-mandolin-guitar trio with serious pickers who could harmonize well. These guys were picking with speed and skill, and they weren't restricted to bluegrass, pulling out a little jazz and a little Latin, as well as Peter Rowan's "Free Mexican Airforce." I was honestly quite surprised that a band this good from long Island has been flying under the radar, and any grass/acoustic fans on this list would really love these guys." (Relix Magazine)  Showtime: 5 - 8 pm.
---
17th - Johnny Mac Band  Front Street Pub  Massapequa, NY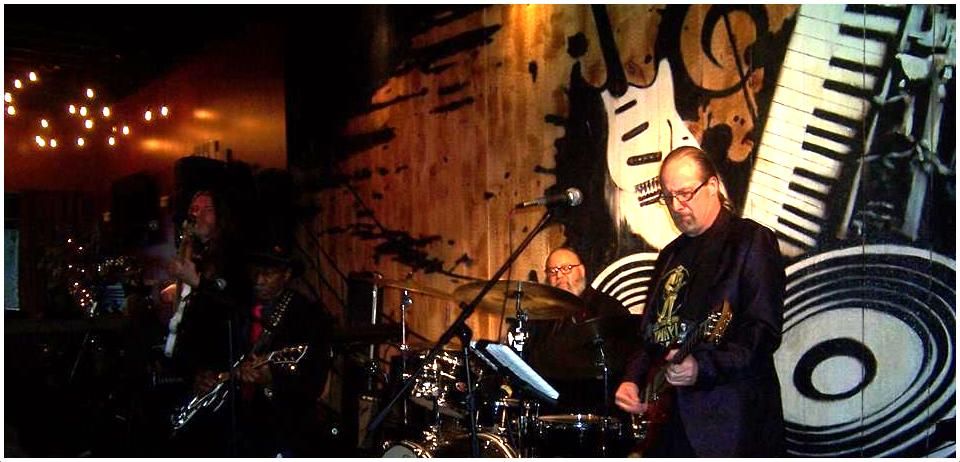 Come on out and catch some blues you can use @ the Johnny Mac Band's Open Jam; Everyone Plays...Bring your own instrument..No Sign ups after 10:30.  Showtime: 9 pm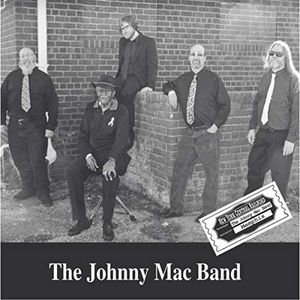 Be sure to check out the Johnny Mac Band album, Destination Memphis
---
17th - Dudley Music  Treme  Islip, NY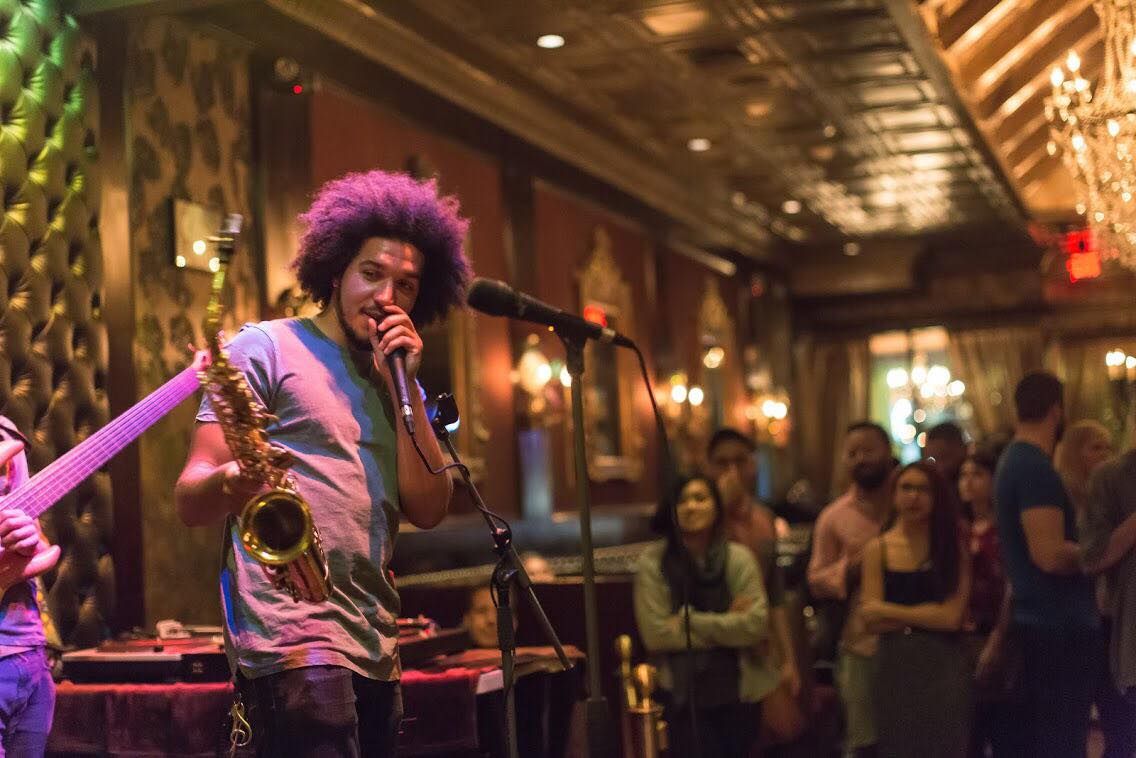 Dudley Music, a Long Island-based Hip Hop singer-songwriter, producer, and jazzy multi-instrumentalst who plays saxophone, keys, guitar, drums, flute, and clarinet, presents Swing Sessions.  Showtime: 7 pm - 11 pm
---
17th - Dave Christian  Finley's of Green Street  Huntington, NY
Dave Christian is a singer-songwriter whose style traverses a wide variety of musical terrain. From his 60's and 70's Hard Rock roots he has touched upon and expanded into folk, country, blues, and improvised psychedelic. Dave's unique and powerful voice has been compared to artists such as Ian Anderson, Dennis DeYoung, and Getty Lee.  Showtime: 7:30 pm
---
18th – Cassandra House, Pete Mancini & Quarter Horse  My Father's Place @ Roslyn Hotel  Roslyn, NY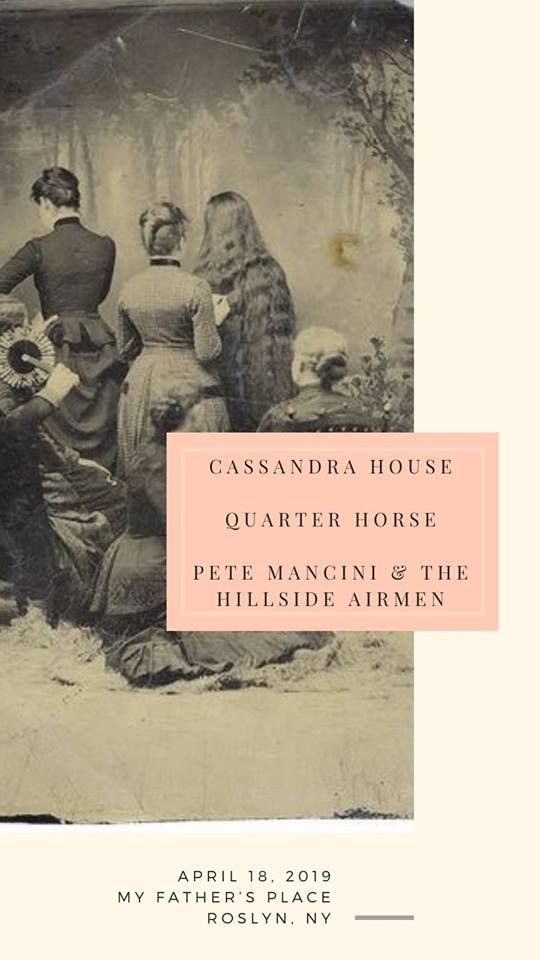 Don't miss this evening of local original music at My Father's Place featuring a trio of stellar LI artists; Cassandra House, Pete Mancini & the Hillside Airmen and Quarter Horse.  Showtime: 8 – 11 pm.  Support Local Original Music in Long Island!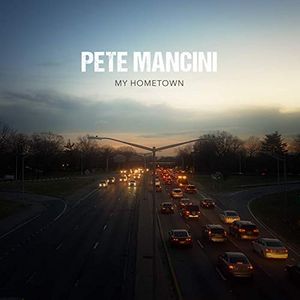 Be sure to check out Pete Mancini's new single, My Hometown
---
19th - Bryan Gallo Band  The Brewer's Collective  Bay Shore, NY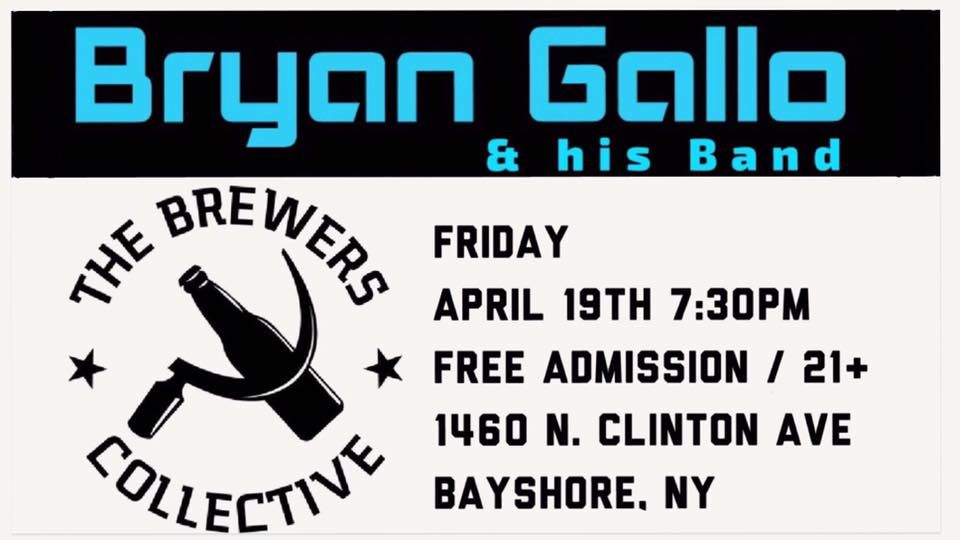 On Friday April 19th, Bryan Gallo will be performing along with his band at The Brewers Collective in Bayshore, NY. Expect to hear songs Bryan's written along with several choice cover songs. There will be plenty of diverse craft brews on tap to purchase to help set your whistle!  Showtime: 7 pm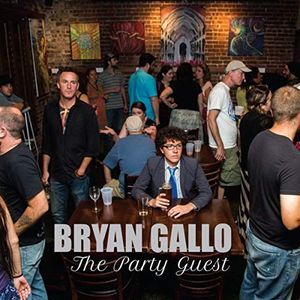 Be sure to check out Bryan Gallo's latest album release, The Party Guest
---
19th - Pachanga 2019  Bay Street Theater  Sag Harbor, NY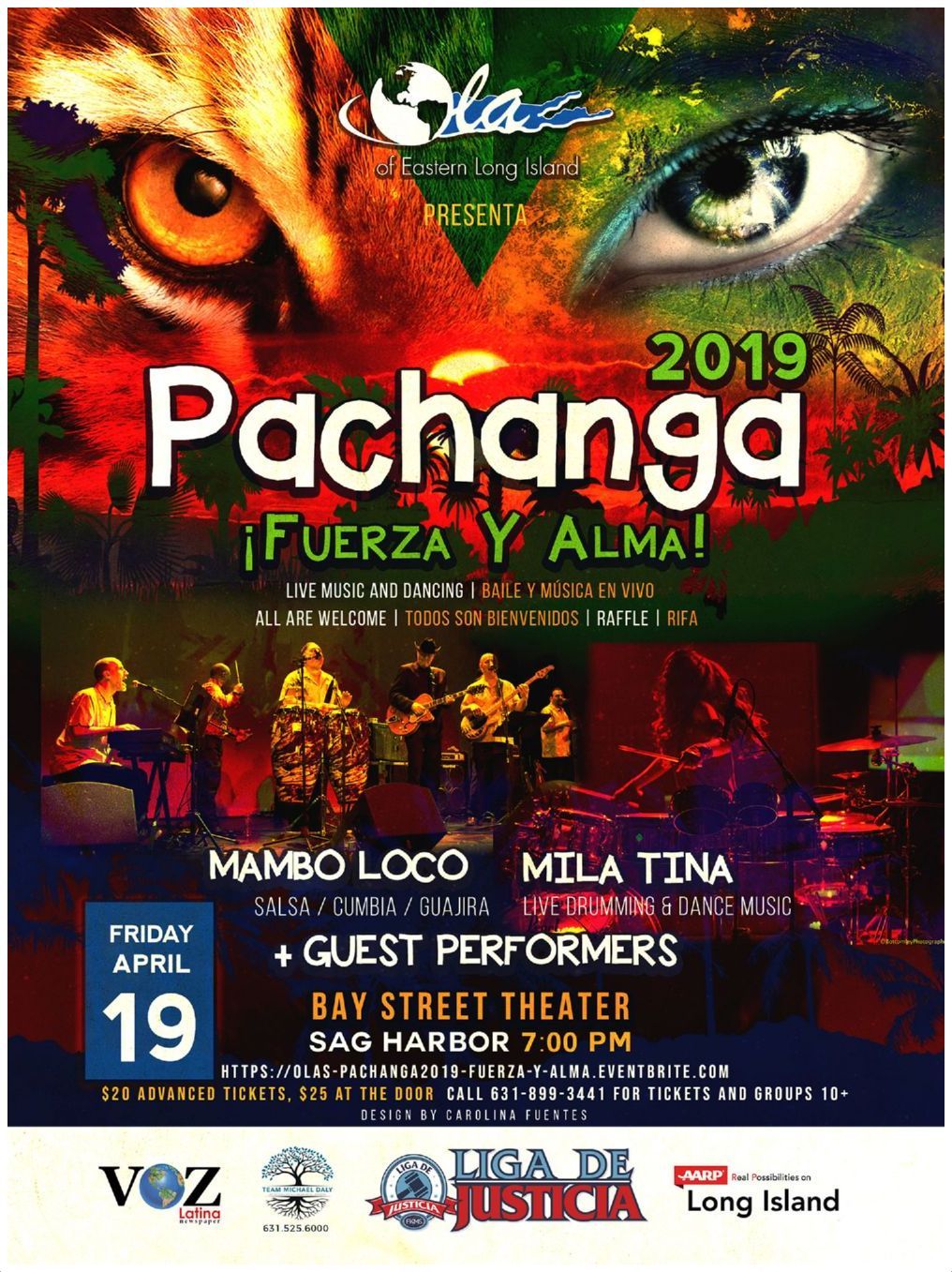 OLA of Eastern Long Island brings the party back to Bay Street Theater with ¡Pachanga 2019: Fuerza y Alma! Mambo Loco, Mila Tina, and special guests will perform live. Live music and dancing begins at 7pm. Full bar available. Fuerza y Alma (Strength and Soul) Come and celebrate the beauty and fortitude of our East End community. All are welcome!
---
19th - The Falco Brothers & Friends  Grey Horse Tavern  Bayport, NY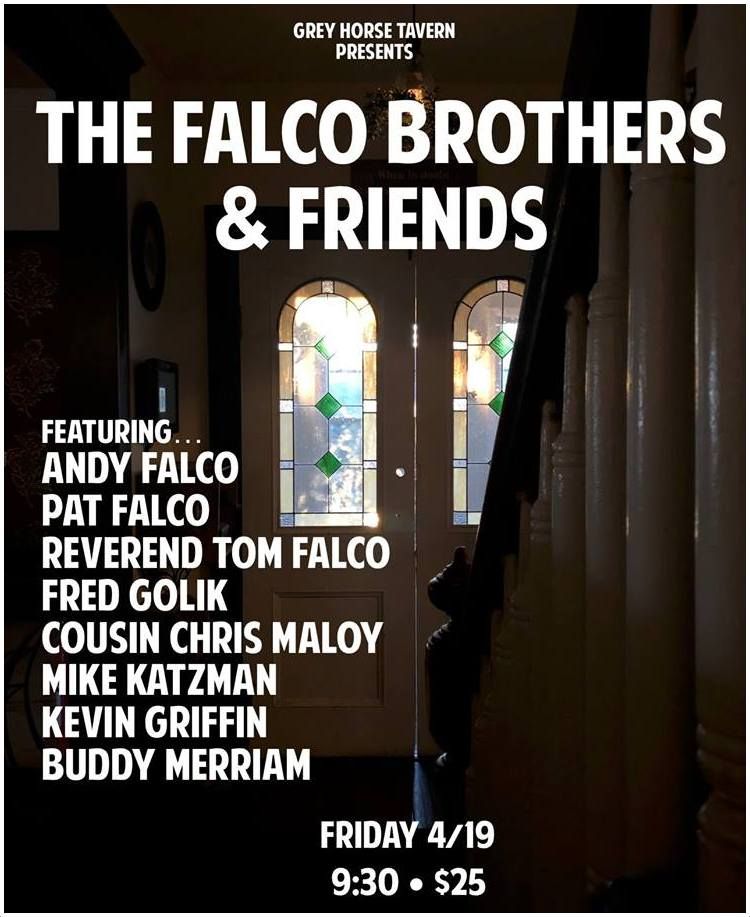 Don't miss this special evening featuring a gaggle of renowned local players!  Showtime: 9:30 pm - 12:30 am  Get your tickets HERE
---
20th - Blue Roots  Thai Rock  Rockaway Beach, NY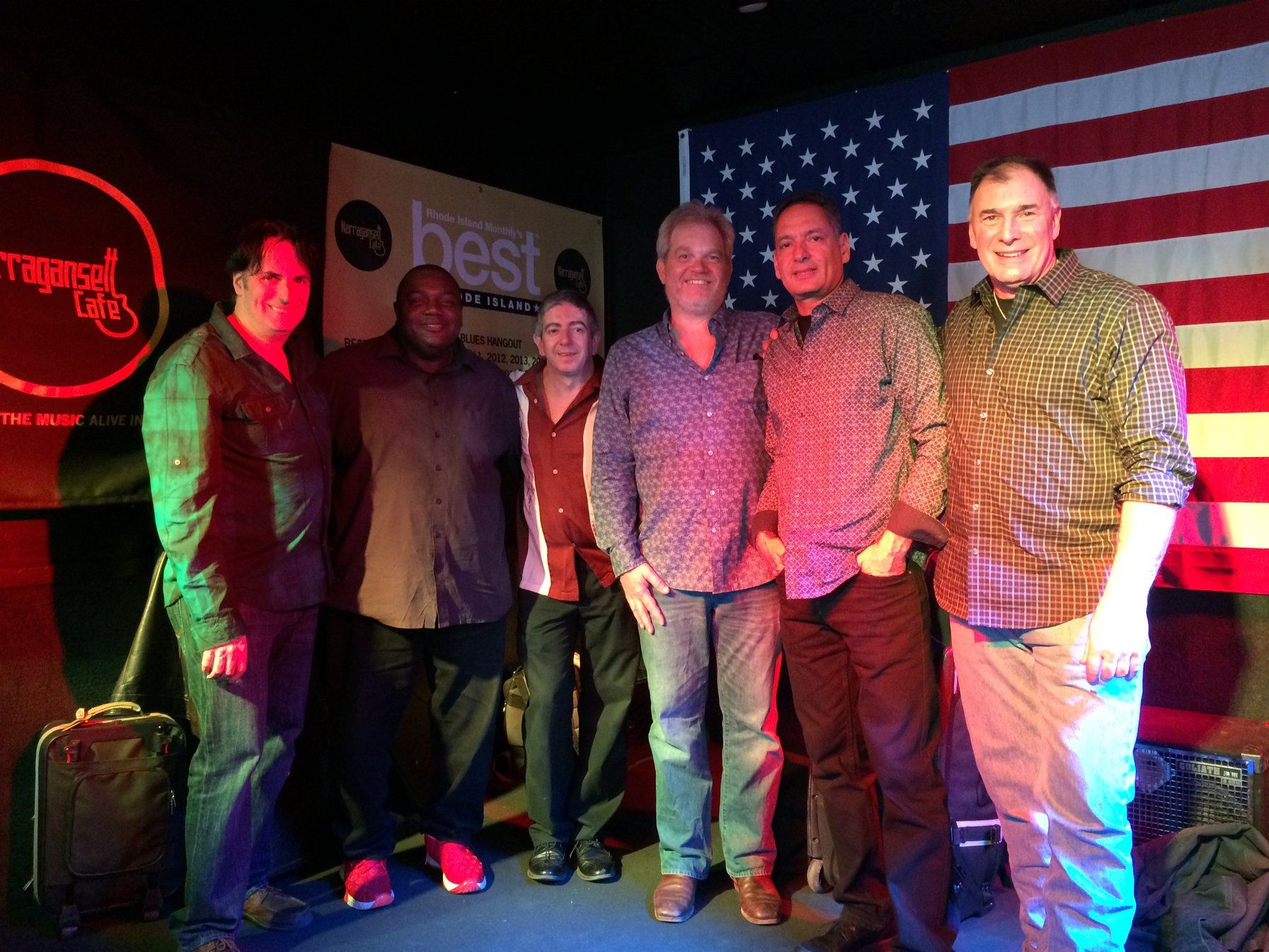 You will not find many bands that will engage an audience like Blue Roots can. Soloing Guitar, Sax, Harmonica and Keyboards backed by one of the tightest bluesaholic rhythm sections in Long Island.  Showtime: 8:30
---
20th - NYRMA'S Spring Music Festival  American Legion Post 360  Huntington, NY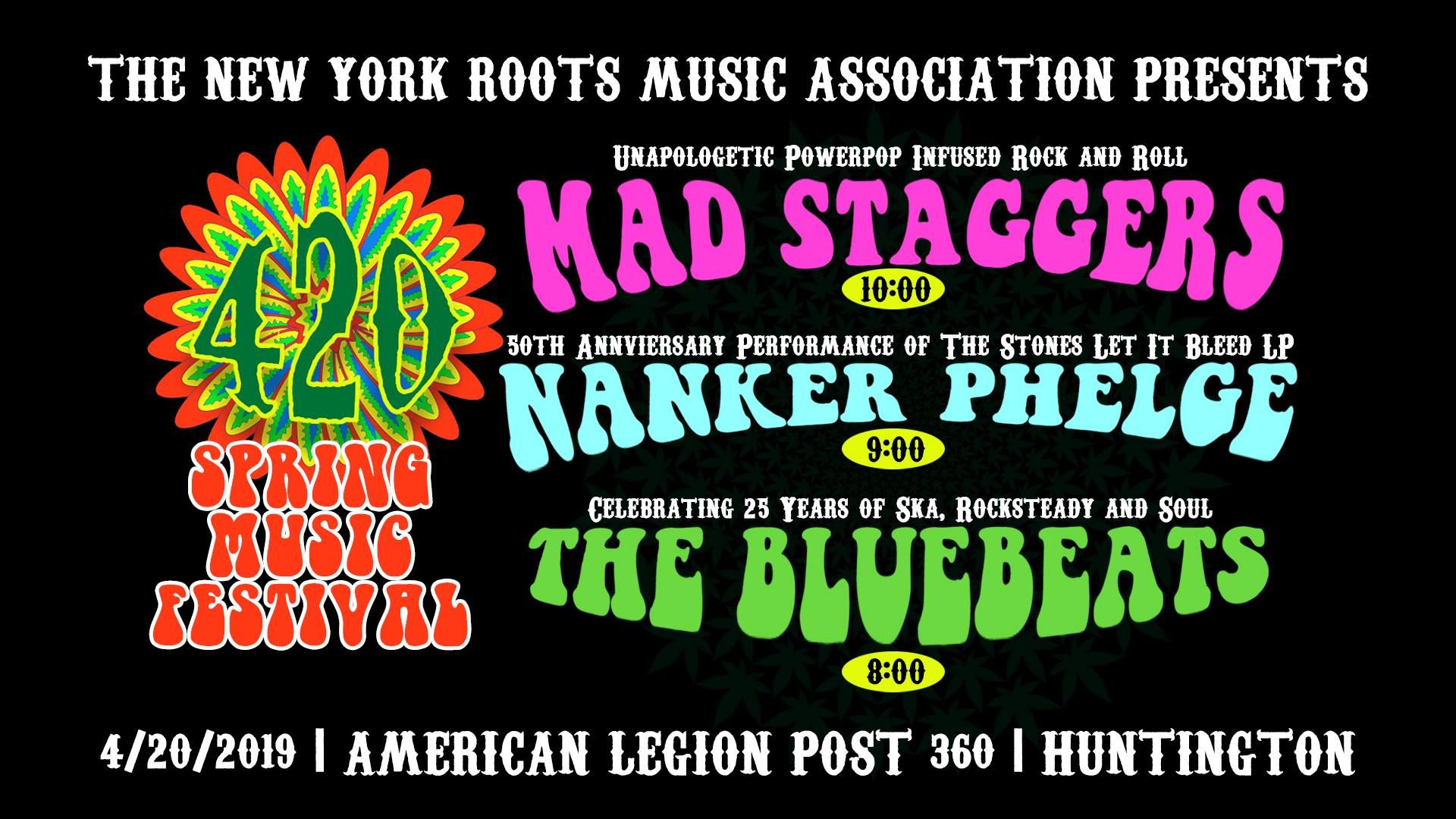 This month's NYRMA event is their Spring Music Festival which features 3 fantastic LI combos!  THE BLUEBEATS 8:00PM -- Formed by Mike Drance in 1994, The Bluebeats recapture the sound of ska and rocksteady, creating a sound that is at the same time both classic and fresh. By combining strong vocals and rock-solid rhythms with original songs and Jamaican classics.  NANKER PHELGE 9:00PM -- With a common passion for the songcraft of early to mid-70s Stones, this band is dedicated to recreating the Stones' classics and rarer gems in a manner that transcends typical tribute acts that often fall short musically in favor of stage gimmickry.  MAD STAGGERS 10:00PM -- Mad Staggers is a Faces-esque detonation of unapologetic, dirty, power-pop infused rock & roll with chunks of DJ culture in its stool. The group is a collective of monster musicians.  The group has quickly became known for their off the rails, anything goes, live sets. The show will take place at 8PM (doors open at 7PM) on Saturday, April 20th, 2019 at the American Legion Post 360, located at 1 Mill Dam Road, in Huntington, NY. Located right on beautiful Huntington Harbor, the Legion offers plenty of space to rock out, a large, fully-staffed bar area and ample on-site parking!  Showtime: 8 pm - 11 pm
---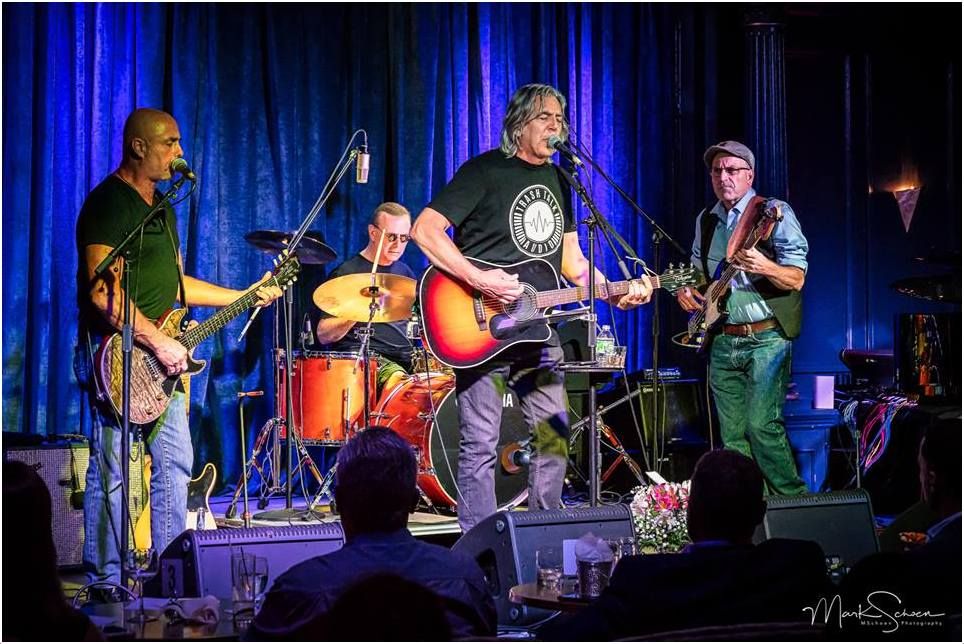 My Father's Place brings three great local LI combos together for a wonderful night of original music featuring the songwriting talents of John Rullo and his band The Molotov Cocktails, Eddie Havoc & Mediacrime and Gathering Time.  Showtime: 8 pm - 11 pm
---
24th - Weird Wednesdays with Blue Velvo  Mr. Berry's  Bethpage, NY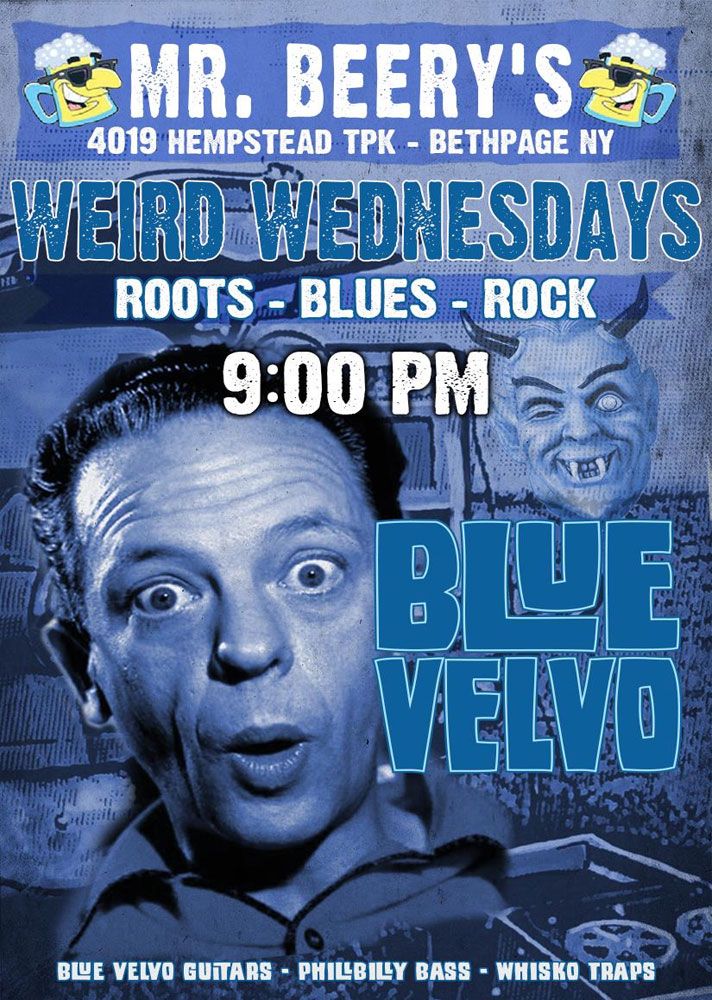 Blue Velvo continues their Wacky Wednesday residency at Mr. Beery's, a legendary watering hole in Bethpage.  Expect an anything-can-happen atmosphere with Special Guests joining the band onstage.  Showtime: 9 pm  Also, stay tuned for a new album by Blue Velvo which should be out any day now!
---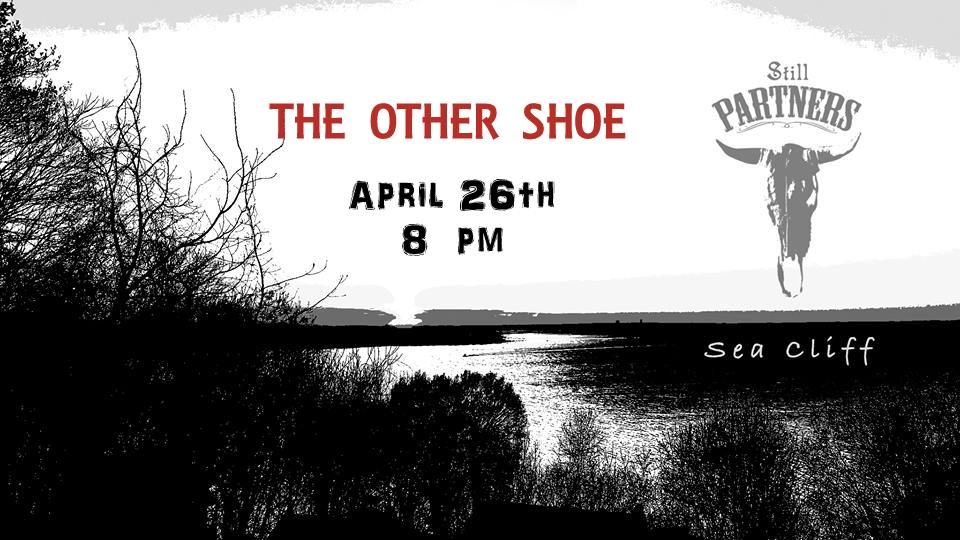 The Other Shoe's live show offers up a wide variety of musical genres that includes Singer-Songwriter, Americana, Reggae, Ska and Soul.  Showtime: 8 pm.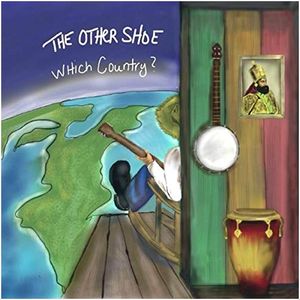 Be sure to check out the band's album, Which Country?
---
26th - Giant Flying Turtles  Thai Rock  Rockaway Beach, NY

From the Thai Rock website: "With a sound as unique as their name, Giant Flying Turtles are carving a place for themselves in, and beyond, the thriving Brooklyn, New York indie music scene. Their genre bending music has no bounds, inspired by rock, folk, jazz, bluegrass, and blues this high energy jam quartet will blow you away."  Showtime: 8:30 pm
---
26th - Travis McKeveny & Pete Mancini  Swing The Teapot  Floral Park, NY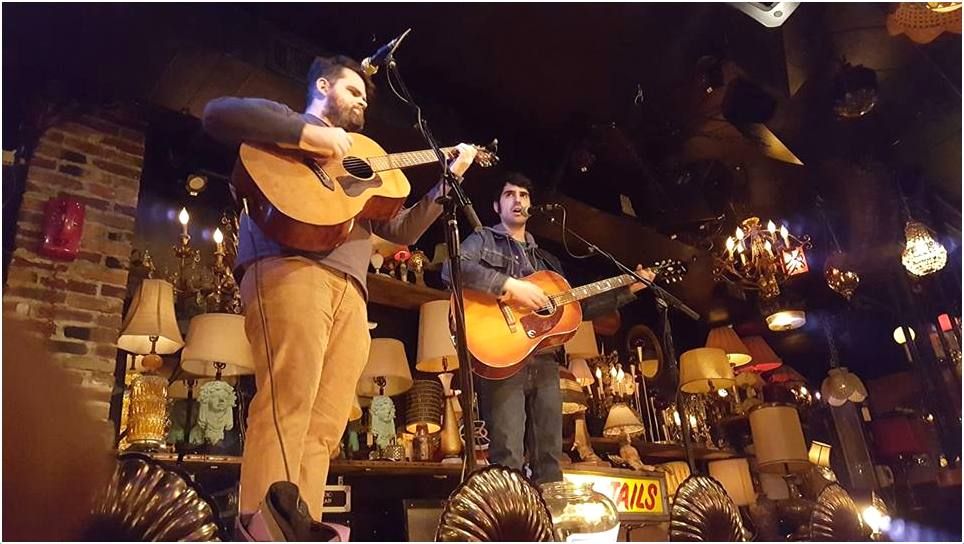 The Pete/Trav duo show hits Teapot. Always free, always fun!  Showtime: 9 pm - Midnight
---
26th - Art Romeo  Tweed's Restaurant  Riverhead, NY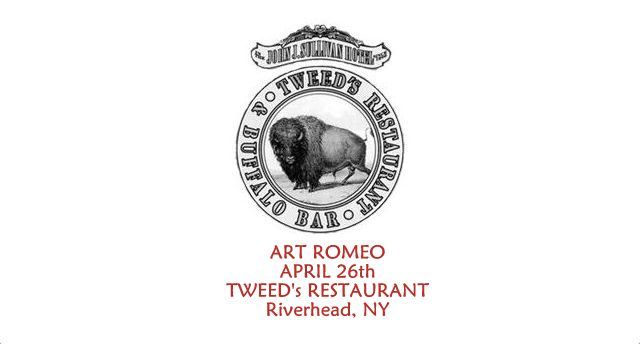 More recently limiting his work to the New York Metropolitan area, pianist Art Romeo has played with such jazz greats as Marty Napoleon, Andy Farber, Billy Bauer, Sam Brown, Marty Collins and Don Famularo.  Currently a jazz professor at Five Towns College, Art is a versatile jazz & blues pianist that you are sure to enjoy!  Showtime: 7 - 10 pm.
---
27th - Bill Shuren & The Cavalry  Mulcahy's Pub & Concert Hall  Wantagh, NY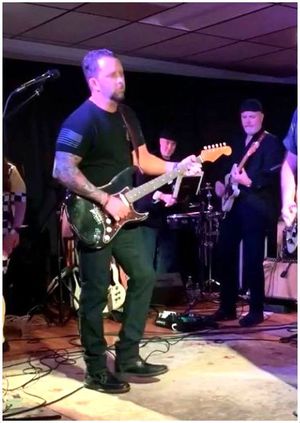 Bill Shuren & the Cavalry are a tasty Americana combo who will be performing at the 8th Annual Robert Cafici Post Traumatic Stress Disorder Benefit that will take place at Mulcahy's Pub & Concert Hall in Wantagh on April 27th.  The funds raised by this event will help the New York Chapter of Boots On The Grounc to continue to expand programs directed at raising community awareness and direct veteran support, including anonymous veteran support groups, the maintenance of our Veteran Activity Center (The VAC), which serves as a place for veterans to find the camaraderie of their peers in a healthy environment, and our veteran outreach programs, such as our food pantry and furniture program.  $65 for tickets at the door, open bar & top of the line buffet. A portion of ticket costs are tax deductible. There is also a huge chinese auction of great items, A 50/50 style raffle that goes on sale in February and becomes quite a large amount.  Showtime: 2:30 pm
---
27th - Jay Reilly  The Cup  Wantagh, NY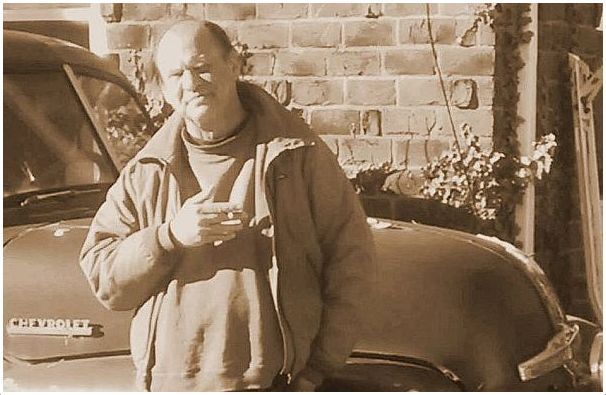 Jay Reilly performs his unique original songs about modern life in a relaxed coffeehouse setting.  Showtime: 8 pm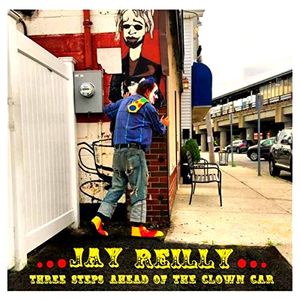 Be sure to check out Jay Reilly's latest album release, Three Steps Ahead of the Clown Car
---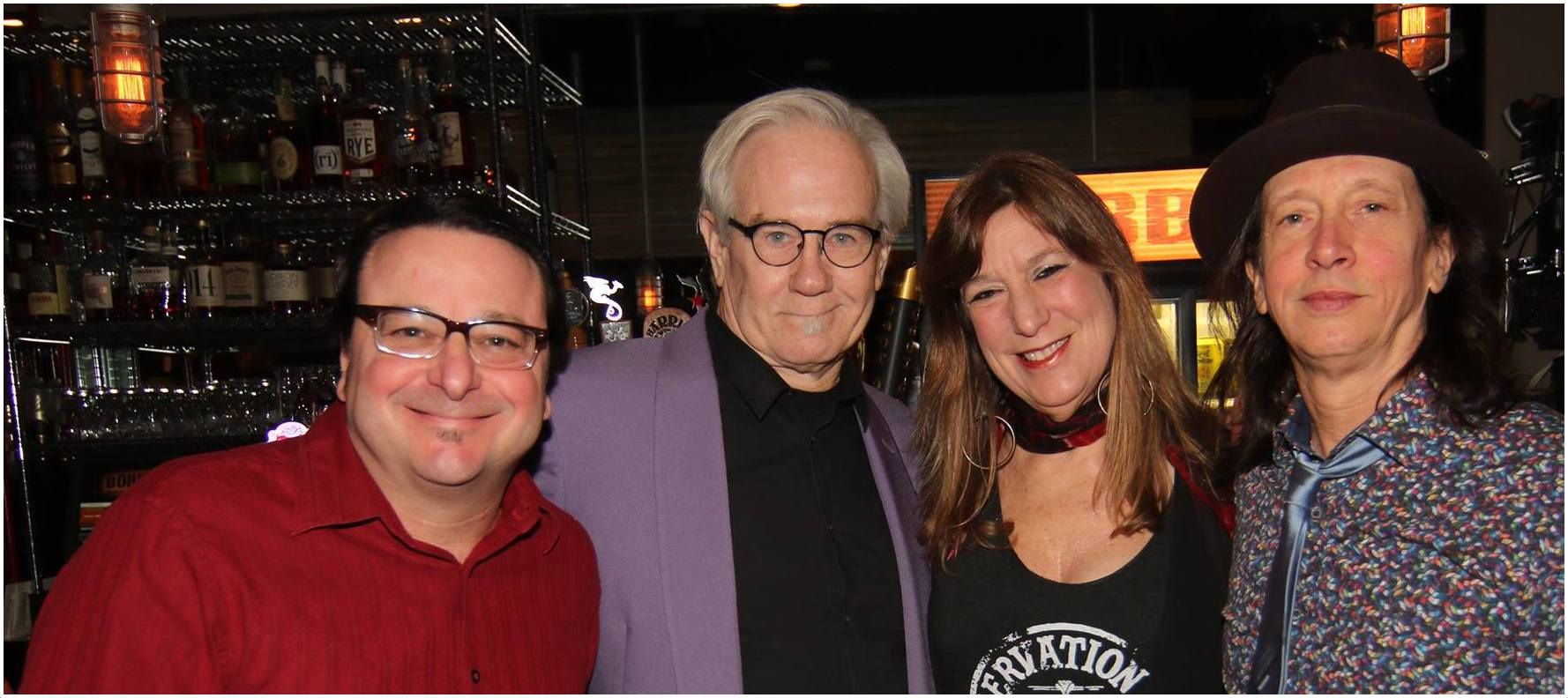 This new combo that features the unique musical talents of Gail Storm (piano / vocals), Mark Carpentieri (drums), Clutch Reilly (bass / backing vocals) and Dave Phelps (guitar / vocals) brings some New Orleans heat to this classy venue.  For those who are not familiar with Charlotte's Speakeasy: In keeping with the old-timey Speakeasy tradition, you will need to make a reservation, and you will need to grab the "password of the week" (which is available on the venue's website  ) in order to get in...ooh la la!  Showtime: 8 pm - Midnight
---
28th - Andy Aledort & The Groove Kings  The Warehouse  Amityville, NY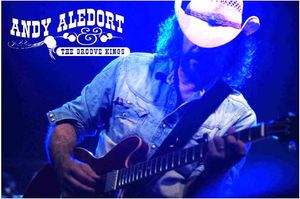 Andy Aledort & The Groove Kings present A Tribute to Stevie Ray Vaughan; live at The Warehouse L.I.!  Showtime: 5 pm - 10 pm.  Tickets $10/$15/$20.  Get your tickets HERE
---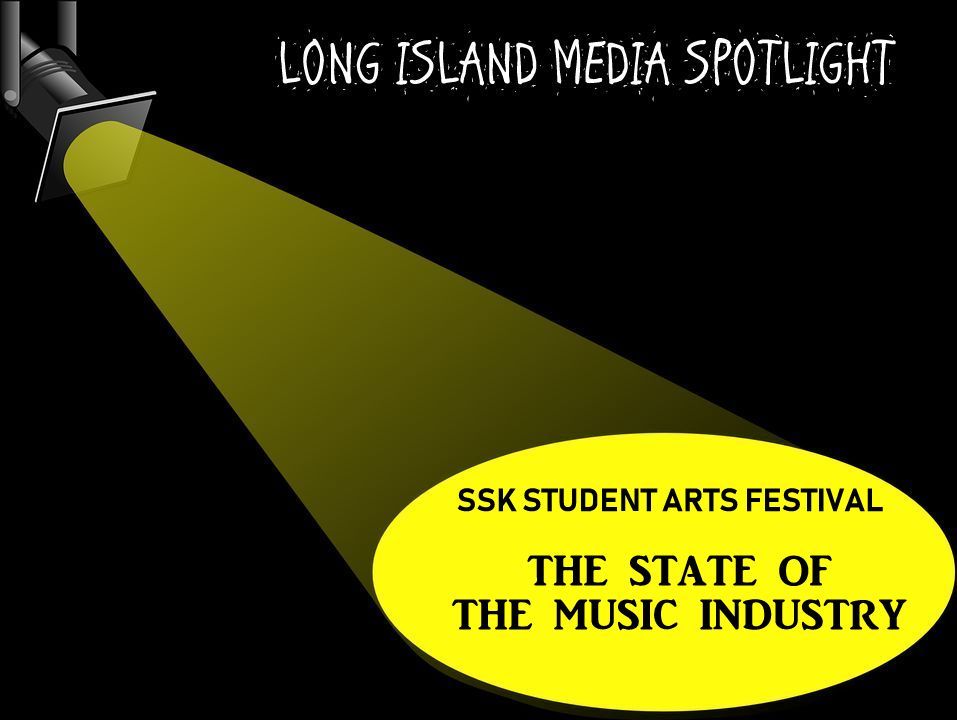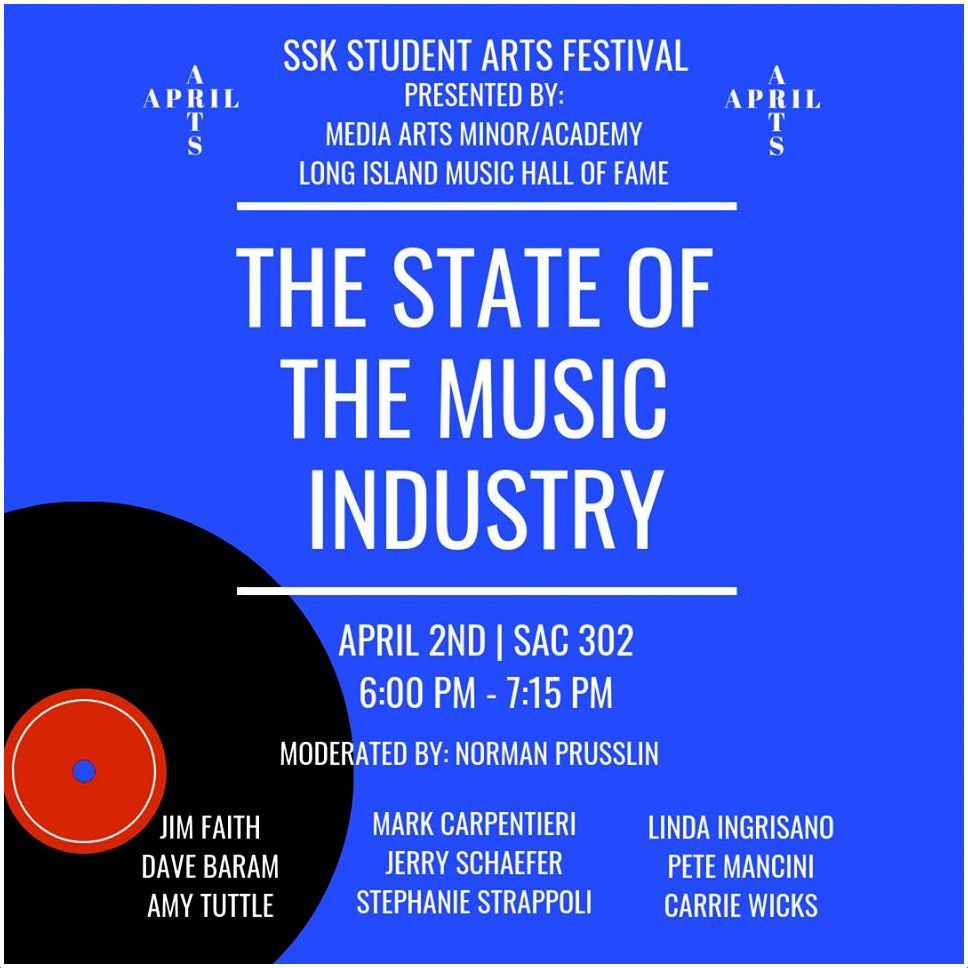 ---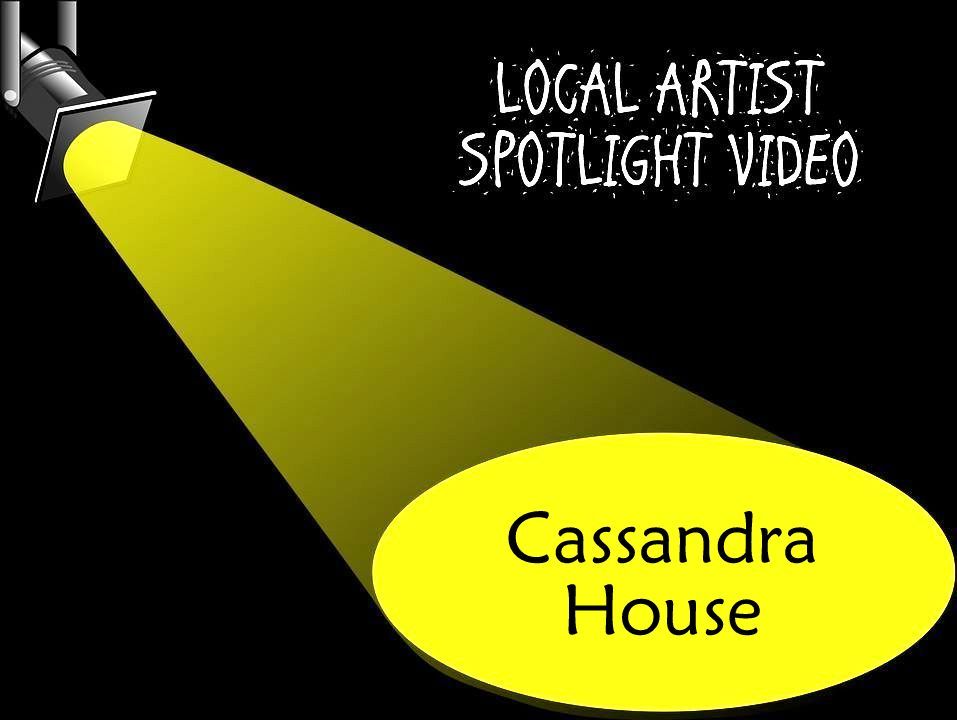 ---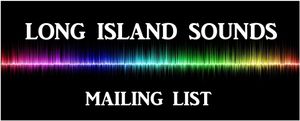 ---
The new Johnny Pierre album is available @ these fine locations:
---