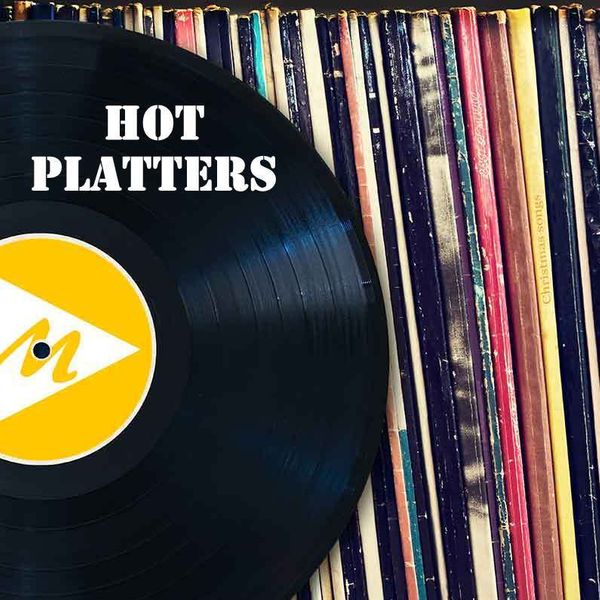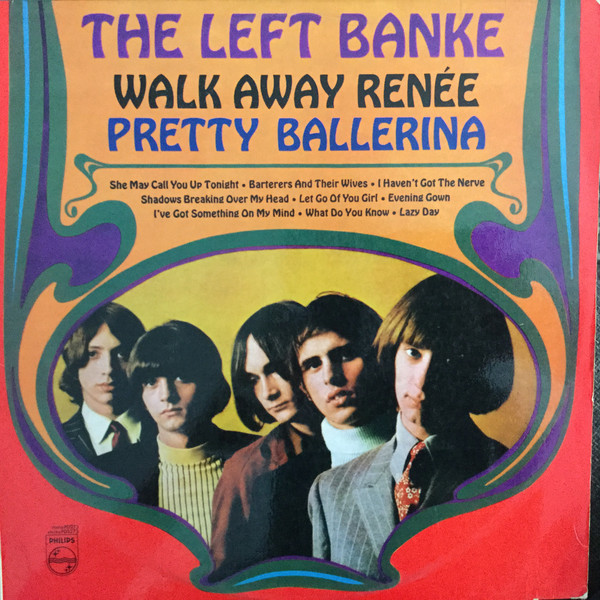 This past summer, I was saddened to hear the news that Tom Finn, the remaining member of the rock band, The Left Banke, had passed away after suffering from poor health for many years.  The Left Banke was an American baroque pop band, formed in New York City in 1965 that is best remembered for their two U.S. hit singles, Walk Away Renée and Pretty Ballerina.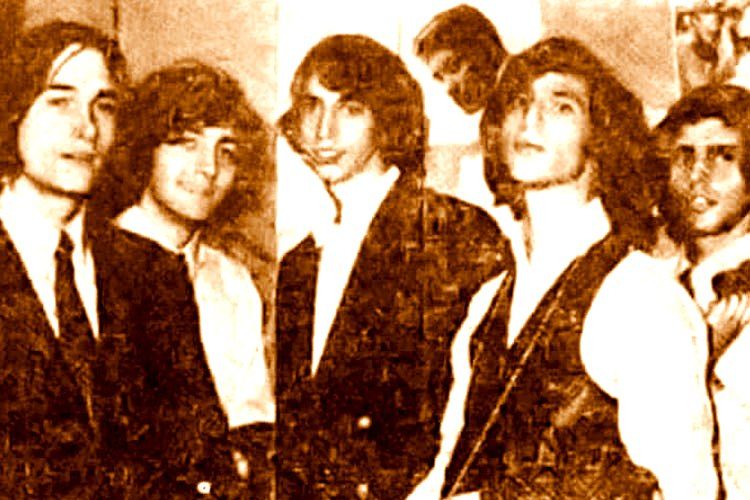 The band, which consisted of keyboard player/songwriter Michael Brown (keyboard player/songwriter), drummer/singer George Cameron (drummer/singer), bass guitarist/singer Tom Finn (bass guitarist/vocalis), Steve Martin (lead vocalist), and Warren David-Schierhorst (drummer) secured their place on the pop charts by employing a unique musical style that featured baroque orchestral string arrangements and their music was often described as "Bach-rock" or "baroque rock".  The band's vocal harmonies reflected the style of such contemporaries as The Beatles, The Zombies, and other British Invasion groups.  In 1965, the music scene was exploding with the sound of bands like The Left Bake.  Michael Brown (the head songwriter of the band) had been having trouble trying to find a unique sound for the band.  
As luck would have it, Brown's father, Harry Lookofsky, a well-known session violinist, ran a studio in New York and took an interest in the band's music, acting as producer, manager and publisher. After some initial recording sessions, drummer David-Schierhorst was ousted, with Cameron switching to drums and Jeff Winfield on guitar. Brown's song, Walk Away Renee, was sold to Smash Records, a subsidiary of Mercury Records, and became a huge hit in late 1966. The band's second single, Pretty Ballerina, also written by Brown, charted in early 1967. After significant airplay on major radio stations, The Left Banke released their debut album which was entitled Walk Away Renee/Pretty Ballerina.
Tension between Brown and the rest of the band soon began to surface. I would expect that this was most due to the fact that Brown, who had written the band's two hit songs, most probably was getting some big royalty checks (a common situation that usually created friction between band members back in the day).  When Walk Away Renee belatedly became a hit, the original band had become inactive. 
Brown decided to take advantage of the success of the two singles by assembling a new version of The Left Banke for touring purposes; this lineup featured Bert Sommer on lead vocals, original drummer Warren David, and (future member of Spinal Tap) Michael McKean on guitar. Brown also recorded a single, Ivy, Ivy b/w And Suddenly under The Left Banke name. Appearing on these songs were Bert Sommer and a group of session musicians. 
The remaining members of the band hired attorneys to issue a cease and desist order and urged their fan club to boycott the record, which led to confusion among radio stations over which "Left Banke" to support. Radio and Smash Records ultimately removed their support from the single, which subsequently failed to make the Billboard Hot 100.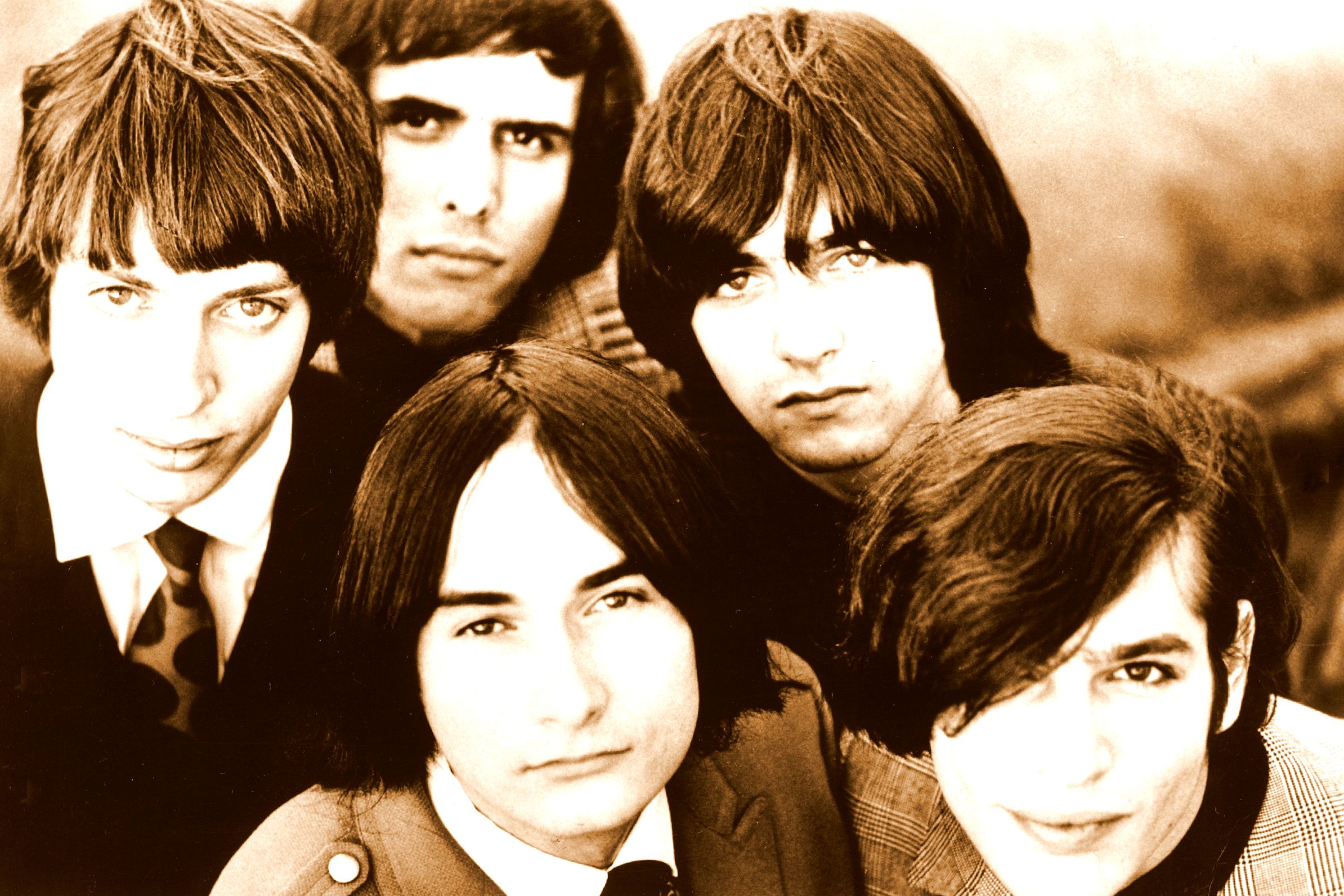 From the Please Kill Me website; Scott Shinder August 2020:  "Even in the heady musical atmosphere of 1967…The Left Banke's beguiling blend of youthful innocence, autumnal melancholy and precocious musical sophistication remains in a class of its own. 
The Walk Away Renee/Pretty Ballerina album was released in February 1967. In addition to both sides of the two eponymous singles, the LP collected seven more tracks cut during the previous year. According to Finn, though, the band was already on the skids, the members' personal tensions exacerbated by the pressures of touring, and by their increasing conflicts with their manager. 
The Left Banke's modern classic sound gained additional exposure via the radio jingles that the band recorded for Coca-Cola, Hertz Rent-A-Car and Toni hairspray. Those ads demonstrated that the band could even make the humble acts of drinking a Coke or renting a car sound mysterious and beautiful… 
The band toured extensively to promote their singles, although the band members' instrumental limitations prevented them from tackling most of their technically challenging original material on stage…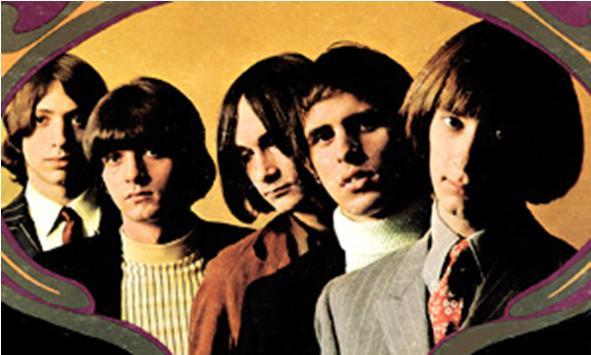 From the Please Killl Me article: "Although the roadwork would ultimately have a positive effect on the band's developing chops, other factors made touring unrewarding. Tom Finn: 'They'd send us out on these badly-planned tours with terrible equipment, driving four or five hundred miles between gigs, and by the end of it we couldn't stand each other. And we sounded like shit. Then we'd get home and we wouldn't get paid.' The strain of touring weighed heaviest on Michael Brown, who eventually opted out of the Left Banke's live lineup… 
'After Mike Brown lost control of the group, he realized that he couldn't stand what his father had done to his first project, and he wanted back into the Left Banke,' Finn explains. 'He had this song that he'd written with Tom Feher called 'Desiree,' and he wanted to be reinstalled as a member of the group. He asked us, we thought about it, and we said ok.'…Desiree was arguably the Left Banke's most impressive achievement to date. It should have been a valedictory triumph for the band. Instead, Desiree stalled at #98 on Billboard's pop chart. 
The reunion with Brown ended there, and Finn, Martin and Cameron (who by then had also parted ways with guitarist Rick Brand) continued as the Left Banke Too. It would be another year before the band's next release, namely a new single combining the haunting Finn/Martin/Cameron composition Dark is the Bark with the equally resonant Finn-penned My Friend Today. Both sides were recorded with pop-savvy producer/arranger Artie Schroeck, whose credits included work with the Four Seasons, the Lovin' Spoonful and the Cowsills. "
"From 'Left Banke Too' (1968). 'Dark Is The Bark', co-written by all the band members, is a rare forgotten gem, a slow, broody, hypnotic folksy ballad, very similar in atmosphere to Simon & Garfunkel's re-working of 'Scarborough Fair', but with a much more elaborate arrangement; oh, and very much reminiscent of Smile-era Beach Boys as well, of course. The intertwining vocal harmonies in the chorus somehow manage to weave themselves into a catchy, well-structured melody." (Dr. Strange)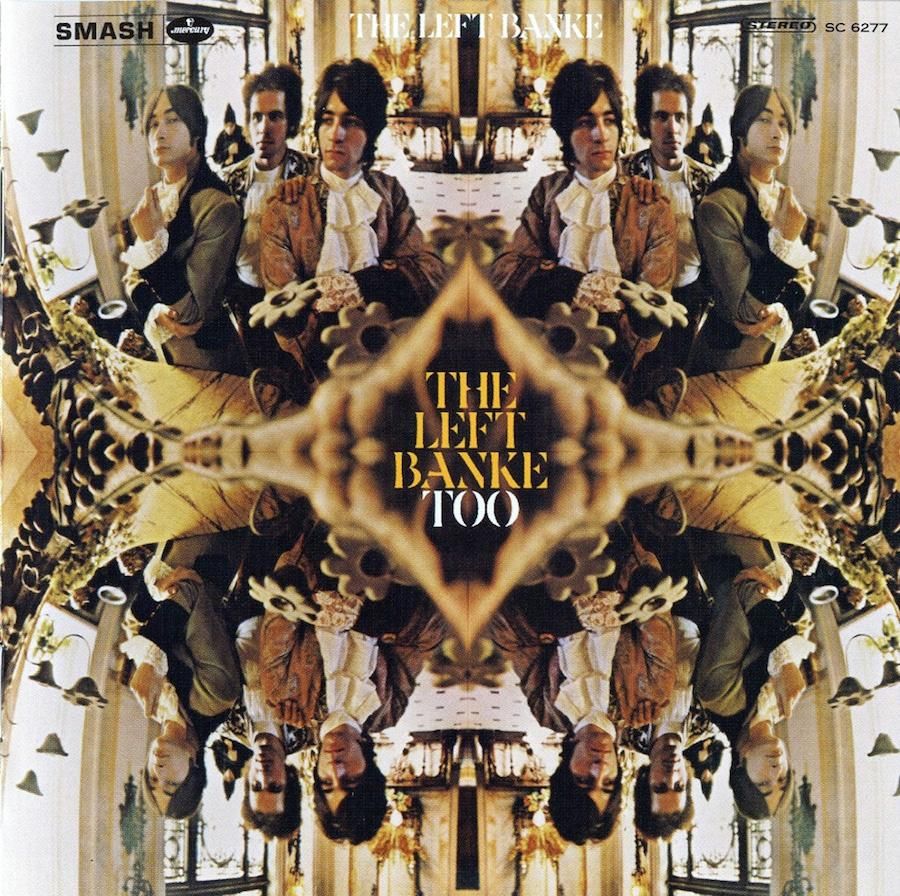 The Left Banke Too teamed the trio with new producer Paul Leka and augmented the threesome with instrumental and songwriting contributions from Tom Feher and backing vocals by Steven Tallarico, later Tyler, whose band the Chain Reaction shared management with The Left Banke. The album found Martin, Finn and Cameron taking the vocal, instrumental and songwriting reins and emerging as a creative unit capable of producing ambitious, expressive music without Michael Brown's input…The sessions with Leka yielded six tracks, which would be included on The Left Banke Too along with both sides of the Desiree and Dark Is the Bark singles. The new material showed Martin, Finn and Cameron stretching beyond their formal roles within the group. For instance, Finn sings lead vocals on his compositions There's Gonna Be A Storm and Nice to See You, while Cameron steps up front on the Tom Feher-penned tunes Goodbye Holly and Bryant Hotel. 
…Despite its embarrassment of musical riches, The Left Banke Too largely escaped the public's notice when it was released in November 1968 into a marketplace dominated by a new wave of hippie rock acts. Despite its ignominious commercial fate, the sophomore disc is an unsung gem that remains close to the hearts of a dedicated cadre of fans. 
Although The Left Banke Too had shown the Left Banke's creative batteries to be fully charged, the band experienced a new set of demoralizing conflicts with its new management team. Finn says that managers Bill Ottinger and Roger Rubenstein kept the band on the road for extended periods, with little financial reward and no discernable career benefit. 
…But the Left Banke didn't die easily. After the trio disbanded, Steve Martin and Michael Brown briefly reunited on a new single, "Myrah" b/w "Pedestal," released by Smash in November 1969  under the Left Banke name. 
In 1971, Martin, Finn, Cameron and Brown, along with frequent session guitarist Hugh McCracken, came together to record a pair of new Brown compositions, Love Songs In The Night and Two By Two. The results were released under Martin's name, both as a single and on the soundtrack LP of the little-seen X-rated film Hot Parts, starring former Andy Warhol protégé Ultra Violet…Although the Hot Parts material could stand with the Left Banke's best work, and became fan favorites despite their scarcity, the project didn't lead to a longer-term reunion. 
In 1978, Finn, Martin and Cameron reunited in the studio, as The Left Banke, to record a set of new songs, written mainly by Finn. The project began as a set of demos for Finn's new publishing deal with Camex Music and evolved into a Left Banke project at the publisher's suggestion."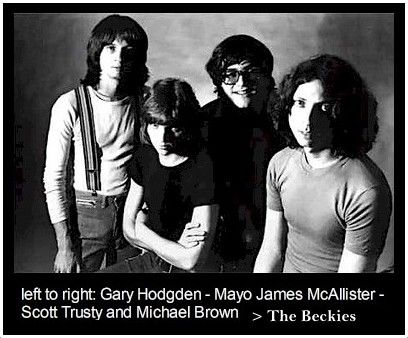 …Michael Brown—who had recorded albums with Montage, Stories and The Beckies between 1969 and 1976—kept a low public profile from the late '70s onward. But he continued to write and record new material in his home studio, and on several occasions reconnected with his former Left Banke bandmates. He even flew to Florida to record some new material with the mercurial Steve Martin Caro, some of which (including the sublime Airborne) was released as a privately pressed EP. Although many of Brown's demos reached the hands of fans, nothing was officially released, and none of those prospective reunions lasted for long"
The Left Banke's cult following slowly but steadily grew over the passage of time, especially after the release of 1992's There's Gonna Be a Storm, which collected the group's entire Smash Records catalog on one CD. And the Left Banke's songs were covered by everyone from Rickie Lee Jones, Susanna Hoffs & Matthew Sweet, and Richard Thompson to Alice Cooper. In 2010, two of the original members of the group, Tom Finn and George Cameron, staged a pair of Left Banke reunion shows at Joe's Pub in New York City; joining them were vocalist Mike Fornatale, guitarist Paul Alves, bassist Charly Cazalet, drummer Rick Reil, and keyboardists Mickey Finn and Joe McGinty. The Joe's Pub shows were a critical and popular success, and the new edition of the Left Banke gigged periodically over the next few years, with McGinty replaced by John Spurney in 2012. In 2011, Sundazed Records reissued Walk Away Renee/Pretty Ballerina and The Left Banke Too on vinyl and CD, allowing the two albums to be heard in their original sequence since they fell out of print in the '60s. In April 2013, Michael Brown joined the new Left Banke on-stage in New York City to perform "Pretty Ballerina," and it was announced that Steve Martin had signed on to return as the group's lead vocalist on March 18, 2015. Martin's return was sadly overshadowed by the announcement the following day that Michael Brown had died of heart failure at his home in Englewood, New Jersey; he was 65 years old. In June of 2018, original drummer and occasional vocalist George Cameron died of cancer at age 70 in New York City. In the last months of his life, Cameron had been rehearsing a new project with Steve Martin Caro; he would follow Cameron in death on January 14, 2020 after a bout with heart disease." (All Music)
Meanwhile, The Left Banke's posthumous prestige continued to grow, thanks in part to such reissues as 1982's And Suddenly It's…The Left Banke, on the British Bam-Caruso label, Rhino's 1985 History of The Left Banke and especially 1992's comprehensive There's Gonna Be a Storm: The Complete Recordings 1966–1969, all of which are now sadly out of print, although There's Gonna Be a Storm remains available on iTunes.  
Finn was oblivious to the ongoing interest in the band until 2010, when he set up a Left Banke fan page on Facebook and found himself deluged with responses from fans. 
Fans' wishful thinking regarding a Left Banke reunion was finally answered in 2011. In March of that year, Finn and Cameron teamed with a group of New York musicians (including bassist Charly Cazalet, whose Left Banke connection goes back to the '60s, and who plays on Strangers On A Train) to launch a new Left Banke lineup to perform the band's vintage material. 
LEFT BANKE INTERVIEWS
The new, ten-person band (including a two-piece string section) performed several ecstatically-received club gigs in New York, marking the first Left Banke gigs in more than four decades—and the first time that many of the songs had ever been performed live. The new Left Banke delivered the classics with style and sensitivity, navigating the material's emotional nuances and technical challenges with scrupulous fidelity. A frail Mike Brown even joined the new band on stage a couple of times, playing piano on Pretty Ballerina and lending his implicit endorsement to the enterprise. 
The revival lineup lived up to The Left Banke tradition of rocky internal relations. According to local scene vet Mike Fornatale, who took on the unenviable task of stepping into the new band's frontman slot, 'There was a lot of fighting at rehearsals. This was nothing new, apparently.' 
The new-look Left Banke announced its intention to record a new album, but instead quietly broke up in late 2012, partially due to Finn's health issues, George Cameron briefly resurfaced in 2015 with a completely different band billing itself as The Left Banke. That grouping announced prospective collaborations with Michael Brown and Steve Martin Caro. Those grandiose plans also wouldn't come to pass.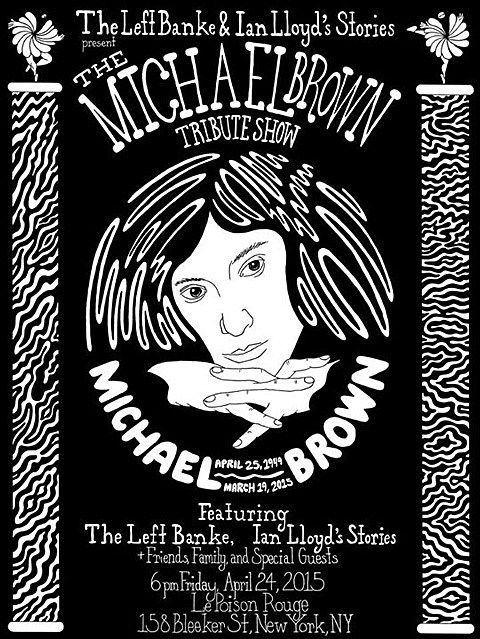 "Looking back, it's clear that Michael Brown's talent was always going to be too fragile to sustain a music industry career. We should be grateful that he had any opportunities to record, that his dad gave him a break, and that other younger bands – Montage, Stories, the Beckies – were happy to accommodate his writing and playing. They must have been fans; they knew that, even with just those two hits to his name, Michael Brown was a songwriter of the very highest order." Michael Brown: A Fragile Talent, But One Of The Highest Order The Guardian 2015
Brown died from heart disease on March 19, 2015, at the age of 65, and Cameron succumbed to cancer on June 24, 2018, at 70. Caro died from heart disease on January 14, 2020 at 71. With Tom Finn's passing at 71 on June 27, 2020, all of The Left Banke's founding members were gone. 
As rocky and fractious as The Left Banke's history was, the band—often working under less than optimum circumstances, and often limited by their own worst impulses—nonetheless left behind a consistently magnificent body of music that continues to touch and inspire successive generations of listeners. With the band's original participants departed, the various bad vibes and emotional baggage are all in the past, but the music endures."
FULL ALBUM.....LISTEN!
---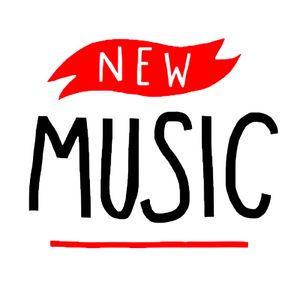 ---