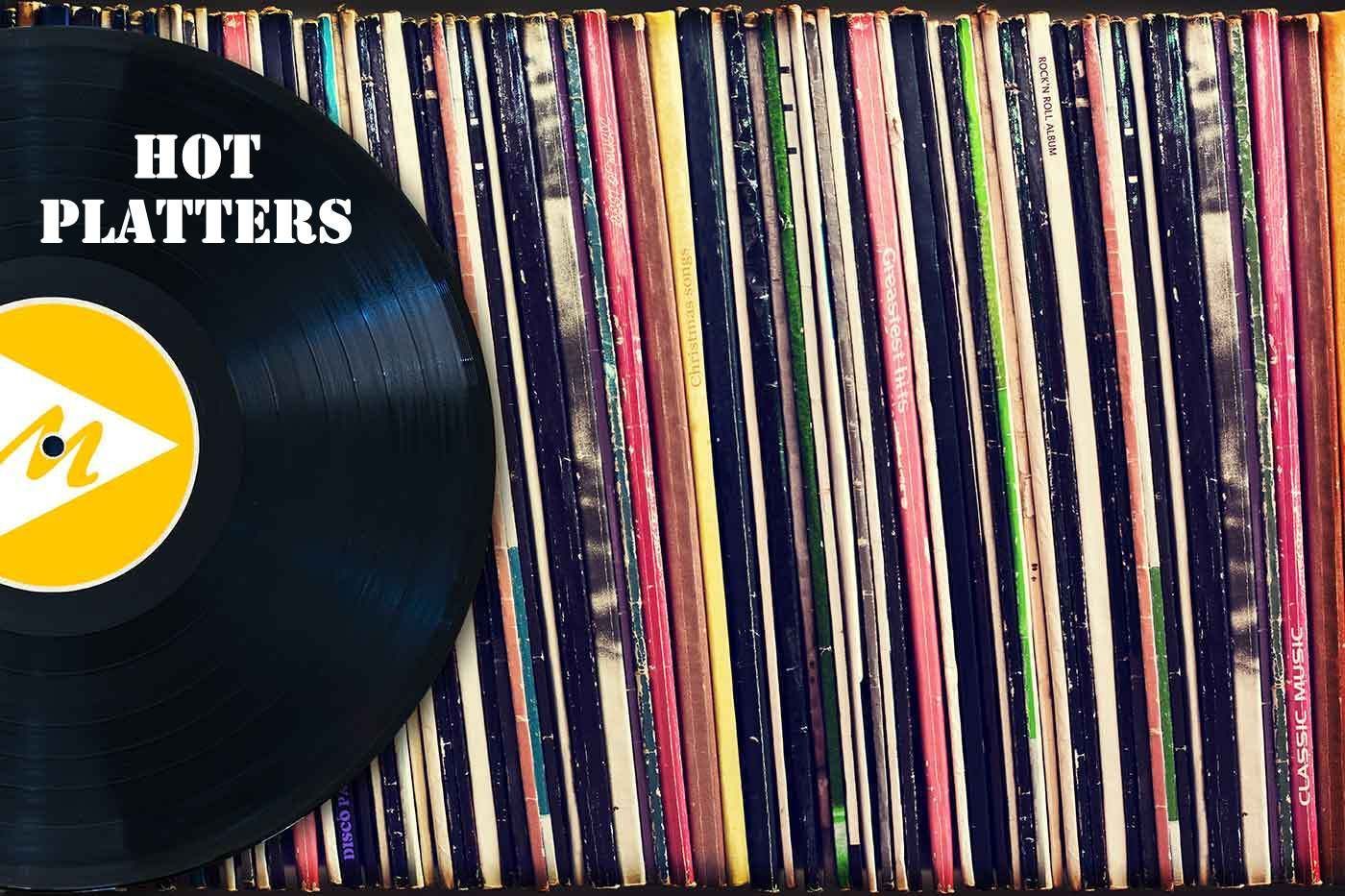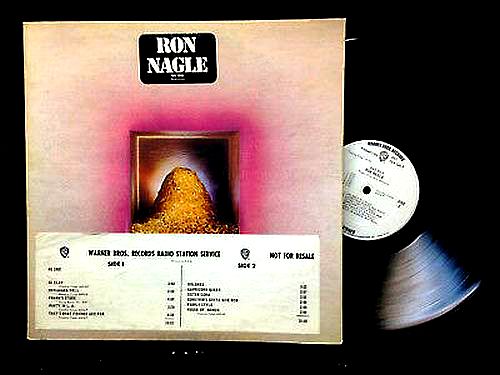 Back in the early 1970's, while attending college in Dayton, Ohio, I used to go to this great record store called The Forest which was just off-campus. Many a happy hour was spent thumbing thru the album racks in the used record section. These albums were promotional castoffs that local disc jockeys used to sell to the store owner for cash. Besides the low prices for these vinyl wonders (as I recall, $2.00 was the going rate), I often would buy albums just because I liked the cover…or the title of the record…or the names of the songs…or just had a good feeling about the record in general. Such was the case when I picked up a copy of Bad Rice by Ron Nagle back in 1970.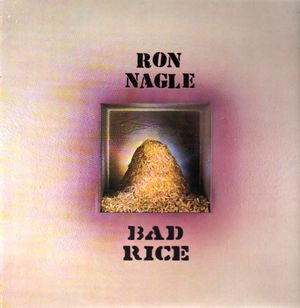 TRACK LIST 
 61 Clay 

Marijuana Hell 

Frank's Store 

Party in LA 

That's What Friends Are For 

Delores 

Capricorn Queen 

Sister Cora 

Somethin's Gotta Give Now 

Family Style 

House of Mandia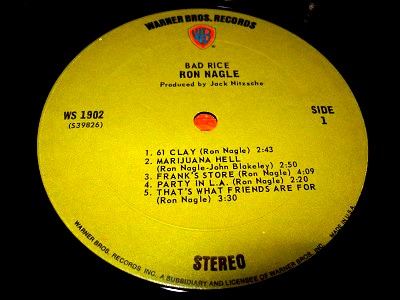 Warner Brothers was one of my favorite record labels back in the late 60's and early '70's due to the fact that they seemed to always have the most eclectic artists on their roster; folks like Arlo Guthrie, the Grateful Dead, Van Dyke Parks, John Simon, The Youngbloods, Jeffrey Cain, Van Morrison, Little Feat and more. The label placed a high premium on good songwriters and at first listen, that's what Ron Nagle sounded like; a good songwriter along the lines of, say, Randy Newman. His voice was not a distinctive one but the songs he wrote were tiny snapshots of life that have lingered in my memory over the years.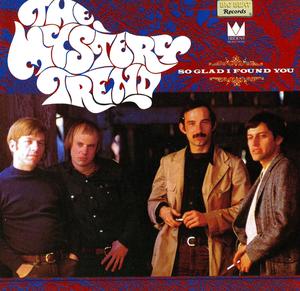 Nagle's musical career started in San Francisco in the mid-60's where he was a member of the legendary local band, The Mystery Trend. After Bad Rice failed to set the world on fire, Nagle teamed up with Scott Matthews and emerged in a "too-cool-for-the-room" band project called The Durocs (the name of a brand of hog) that was definitely ahead of its time. At various times in his musical career, Nagle had some of his songs covered by the likes of Barbara Streisand, Pablo Cruise, The Tubes ("Don't Touch Me There") among others.
At some point in his showbiz career, Nagle returned to his first love, crafting unique ceramic sculptures.  Excerpt from the John Britt Pottery website: "The bonsai-size art of Ron Nagle, whose chief medium is glazed clay, has been cherished in certain quarters of the art world for over 40 years. But lately the admiration has been spreading. In 2012, he was drafted into the American Academy of Arts and Letters; in 2013, 30 of his objects appeared in the Venice Biennale, prominently displayed with 36 anonymous Tantric paintings, also small, in a perfect harmony of intuitive shape and saturated color."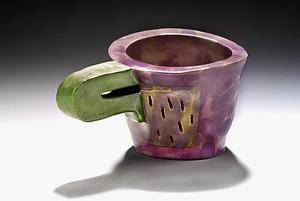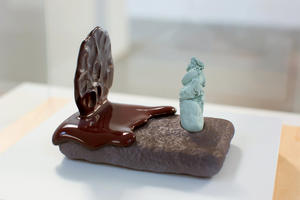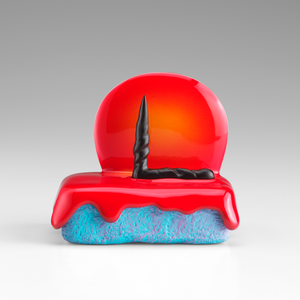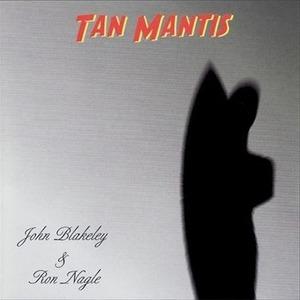 Further research has revealed that Nagle, along with guitarist John Blakeley, released a cd in 2006 titled Tan Mantis. The music could be described as "surf music for the future" or something along those lines.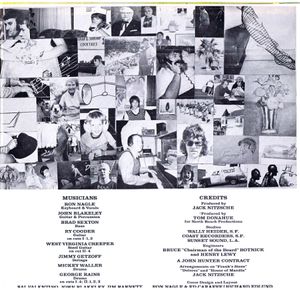 As far as the Bad Rice record goes, I think it's an album that reflects the time during which it was recorded. It has the earmarks of many a California-based recording project, featuring lots of great session players such as Ry Cooder (slide guitar), Sal Valentino (backing vocals), and John Blalely (guitar). The album was produced by noted rock eccentric Jack Nitzsche and FM radio pioneer Tom Donahue; pretty good credentials, if you ask me.  A 2016 Mojo Magazine Buried Treasure article describes Nagle working with Nitzsche: "Ensconced in Wally Heider Studios, Nitzsche listened to Nagle's demos. 'Jack heard Delores and Frank's Store and went I'll Do It.  I just about fell on the floor.  He wasn't as interested in Capricorn Queen and 61 Clay so he pulled Ry Cooder in on those."  In the article, Nagle indicates that at the time of the Bad Rice sessions, Nitzsche was also working with Cooder on the soundtrack to the film, Performance.  Nagle goes on to describe the chaotic atmosphere of the Bad Rice sessions, "We'd get fucked up constantly.  We got kicked out of our own sessions by engineer Bruce Botnick and Bruce worked with Jim Morrison.  After about 10 Heinekens, Jack'd go through a demonic transformation.  He had this kendo stick and would start speaking like an American Indian, saying 'You betray me now' in this kinda pigeon English.  Oh fuck, it was scary.  He did that to (Barbara) Streisand.  He didn't care."
For me, the song on this disc that immediately caught my attention was a ditty called Marijuana Hell in which the song's narrator laments a young girl's devotion to smoking that wacky weed. I initially took this song to be a satirical rock & roll version of the movie, Reefer Madness, but after repeated listens it seemed to me that Nagle's voice was a bit too sincere to make this case stick. Many folks felt this anti-drug tune didn't fit the underground rock ethos of the times but I remember thinking that it was pretty dang courageous for somebody to take this stance back then.  Years later, I was actually inspired by this very tune to write an anti-drug song called Cocaine & Promises for a band I was in called the Freelance Vandals.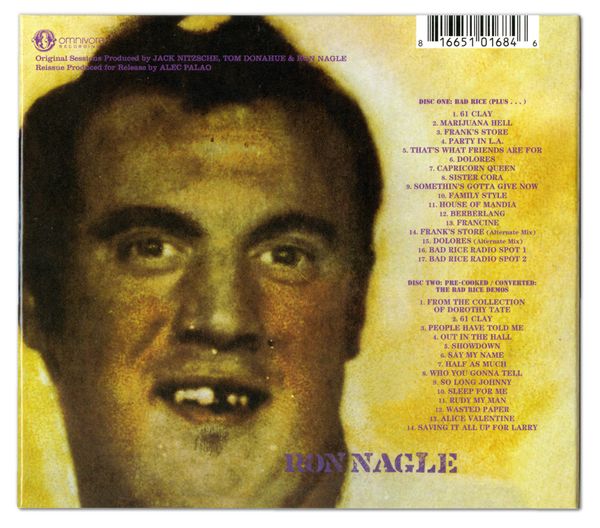 Besides the quirky songs that featured a variety of musical styles (country-rock, FM pop, folk, blues), the picture adorned the rear cover of album, seemed to have an unsettling effect on those who gazed upon it which ultimately drew people to the music.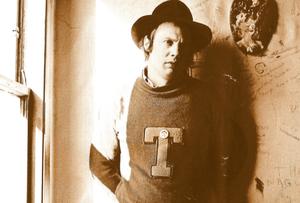 Ultimately, the Bad Rice album did not sell in any large numbers and soon appeared in the cut-out bins in record store.  In the Mojo article, Nagle reflected on the album's failure in the marketplace, "I had a hangover for 15 years and I beat myself up a lot more than I had to.  It took me a long time to realize what I had there but I'm still writing and I still make art and I'm doing Ok."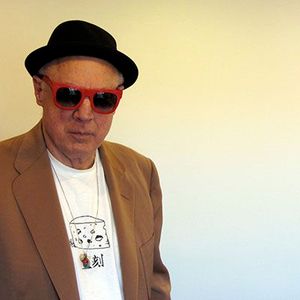 Years later, in an SF Gate article, Nagle reflected on the songs he had written for Bad Rice, "My songs were melancholy, darker stuff that was not particularly popular at the time…It wasn't cool in the happiness bastard era of the '60s. I wrote what I knew, and if I didn't know it, I would just write the story. I didn't want to save the world or make everyone brothers."
In January 2015, Bad Rice was reissued in an expanded 2 disc version by the boutique label, Omnivore Recordings.  Disc 2 of the set is Pre-Cooked / Converted: The Bad Rice Demos which features pre-production demos which Nagle recorded for this cult album.
Listen to the full album on YouTube
---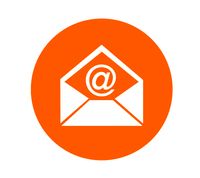 ---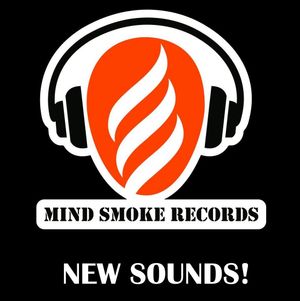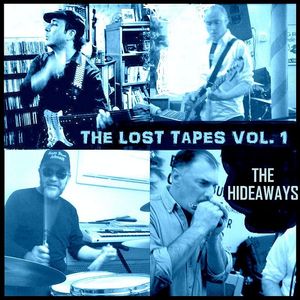 One September evening in 2006, four guys calling themselves The Hideaways (Chris James - Vocals, Guitar & Organ , Sean O'Neill - Bass , "Boom Boom" Johnson - Drums and Scotty Micciche - Blues Harp & Vocals) walked into a studio in Deer Park, New York and created this 2-track live recording called The Lost Tracks Vol. 1.  Mind Smoke Records is delighted to take part in the release of this remastered blues gem that captures the raw energy of The Hideaways!
The Lost Tapes Vol. 1 BMan's Blues Report (8-7-2019): "I just had the opportunity to review the most recent release, The Lost Tapes Vol. 1, from The Hideaways, and it's terrific! Opening with Albert King's Let's Have A Natural Ball and it's on fire! With Chris James on lead vocal and guitar the band sounds more like Gatemouth Brown or Alvin Lee than King. Sean O'Neill on bass paired with Boom Boom Johnson on drums really drives the bottom and Scotty Micciche hits it hard on harp. Sensational opener. Doc Pomus' Lonely Avenue is a really cool sauntering shuffle with reverb drenched guitar soloing and it's steady beat. Junior Wells' Little By Little has super feel and James and Micciche paired on vocal makes for great stuff. Micciche takes a real nice harmonica solo on this one and really takes the track to a higher plain. James' guitar runs, double stops and fanning style fit this track to a tee. Excellent! Switching over to Chuck Berry style on Bye Bye Johnny, an strong rock n roll bottom gives James a wide open field to lay out blues fused rock riffs. Very nice! Another really hot track is Honey Boy with so much heat generated by James, Micciche, Johnson and O'Neill you feel they are going to run off the rail. Smoking!! Wrapping the release is T-Bone Walker's I'm Still In Love With You. bringing the pace way down, James vocals are exceptional and his guitar phrasing is perfect. This is an excellent closer for an exceptional release! "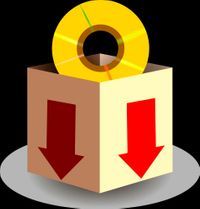 DOWNLOADS & STREAMING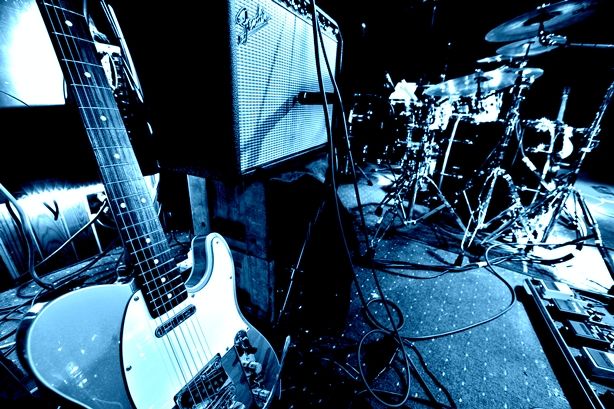 SEPT 25
MY FATHER'S PLACE @ The Roslyn Hotel
Pete Mancini & The Hillside Airmen
The Hideaways
Don't miss this great double bill featuring two Long Island bands that always bring the heat.  Opening the show is the popular Americana outfit, Pete Mancini & The Hillside Airmen.  The headlining band on this cool double bill is The Hideaways, a wild & loose proto-punk blues powerhouse that always conjures up an atmosphere of Chuck Berry meets The Clash with a side order of cajun mojo and Bod Dylan circa Blonde On Blonde.  Rumor has it that these guys are absolutely dangerous...in a good way, that is!  This is gonna be a night to remember! Showtime: 8 pm.
---