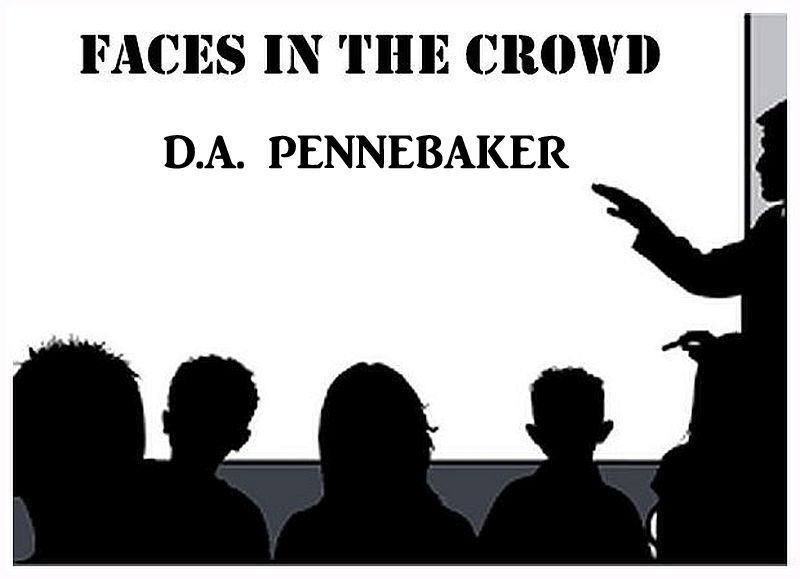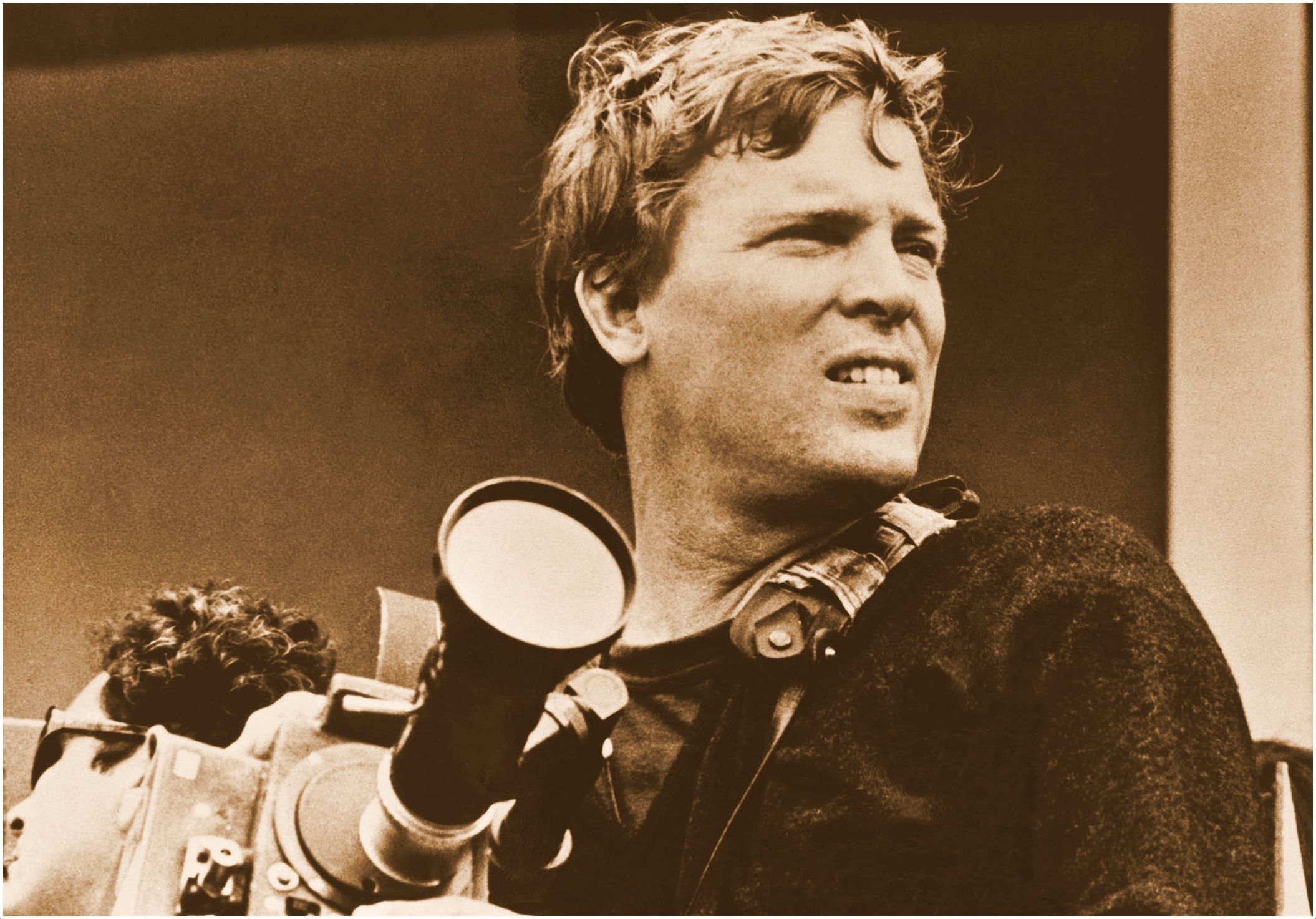 This past Sunday, I woke up to the news that D.A. Pennebaker had passed away at the age of 94.  While Pennebaker was a well known film maker to many folks, I thought it would be worthwhile to take a look back on the artistic contributions he made to the music documentary genre over the years.  Much like the way that such artists as The Beatles and Bob Dylan had transformed the album format into something completely new, Pennebaker's vision and talent did the same when it came to using the medium of documentary film to capture the cultural impact that rock music had on the American youth culture.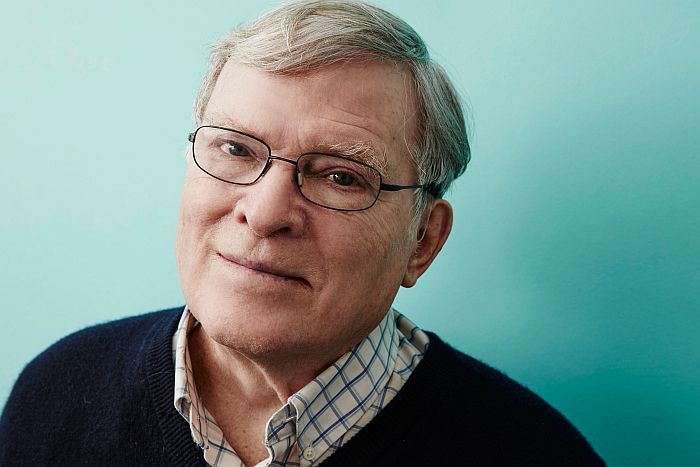 From The Guardian website: "The history of documentary film-making would look very different without DA Pennebaker, who has died aged 94. Though best known for his revelatory film Dont Look Back, about Bob Dylan's 1965 UK tour, Pennebaker made bold and idiosyncratic films across a broad range of subject matter, from White House politics, show business and the car-maker John DeLorean to global energy supplies and a competition among elite French pastry chefs. He was alo a pioneer of portable cameras that could record sound synchronized with images, a technical leap that revolutionized documentary-making and inspired the "direct cinema movement of the late 1950's'."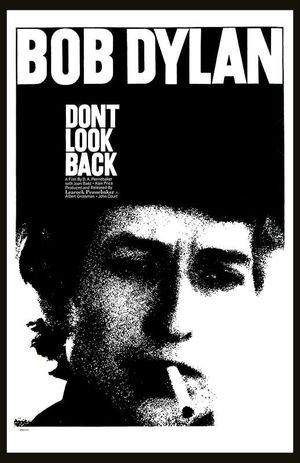 "After falling under the influence of experimental filmmaker Francis Thompson, Pennebaker directed his first film, Daybreak Express, in 1953. Set to a classic Duke Ellington recording of the same name, the five-minute short of the soon-to-be-demolished Third Avenue elevated subway station in New York City is the earliest known example of Pennebaker's penchant for blending together documentary and experimental filmmaking techniques…In 1959, Pennebaker co-founded Drew Associates with Richard Leacock and former LIFE magazine editor and correspondent Robert Drew. A crucial moment in the development of Direct Cinema, the collective produced documentary films for clients like ABC News (for their television series, Close-up) and Time-Life Broadcast (for their syndicated television series, Living Camera). Their first major film, Primary (1960), documented John F. Kennedy and Hubert Humphrey's respective campaigns in the 1960 Wisconsin Democratic Primary election…Widely considered to be the first candid and comprehensive look at the day-by-day events of a Presidential race, it was the first film in which the sync sound camera could move freely with characters throughout a breaking story, a major technical achievement that laid the groundwork for modern-day documentary filmmaking. …in 1963, Pennebaker and Leacock left the organization to form their own production firm, Leacock-Pennebaker, Inc. Pennebaker would direct a number of short films over the course of two years. One of them was a rare recording of jazz vocalist Dave Lambert…The documentary got attention in Europe and a few weeks later, Bob Dylan's manager, Albert Grossman, approached Pennebaker about filming Dylan while he was touring in England. The resulting work, Dont Look Back became a landmark in both film and rock history. (Wikipedia)
From Film Comment magazine, an interview with D.A. Pennebaker:
"When you were filming, were you creating the scene in your head?   I guess I was. I was thinking of where does it go. The essence of a scene for a writer is "Then what happens?" Everything has to build to "Then what happens?" And then you go to the next then what happened. It's a series of steps, storytelling steps. "Then the first bear said"—you know that from when you heard it as a child. If you cut it too short, what happened to the bear? Because that's how [where] you react. 
Grossman was Bob Dylan's manager. Why do you think he hired you for Dont Look Back[1967]?  He didn't hire me. In fact I paid for the film. He just said come along. Nobody paid me anything. I was told that I could do it. It was as simple as that. I don't know where Albert knew me from or anything else. I know that Dylan had seen my early film, Daybreak Express. Sara Lownds, the woman he married, had actually worked for us at Drew Associates. I gave her a print I think. He knew about the film. Whether he liked it or didn't like it, whether he was even involved in the decision to make the film, I didn't know. I never asked. I think Albert decided to do it because he wanted Dylan to become familiar with being filmed. I think he had a mind of maybe making a deal with Twentieth Century or somebody and making a movie. Albert saw Dylan's future very clearly, more than anybody else I knew. He saw that he had to be dealt with carefully. That you couldn't just throw him into a role or put him in a situation. He wouldn't even let him go on TV. He said, he's got to be protected. I always respected that. I kind of loved Albert myself, I thought he was interesting. At one point I even asked him to manage me. Which he said was too complicated, he couldn't do it. I asked Columbia [Records] if they would put up the money for the movie, but they said no. So instead I had a kind of handshake deal with Dylan, we would split whatever profit there was after I made back the money I put into it. Which I never knew how much because of my accounting, but it didn't cost much because it was just me. I had a guy go along to record the concerts, but I didn't use much of the concerts. Very little. I didn't want to make a concert film. Originally I thought that that was what Albert wanted, to help sell the concerts he intended to do in the US. But after the first three or four days, I was much more interested in the way Dylan talked to people around him. I kind of thought this is like the early days of Byron, when he was made head of the theater group in Ireland while he was still a teenager. I thought Dylan's kind of a poet , and he doesn't even know that, he doesn't understand what a poet is. He's trying to figure out what he is. And that's such an interesting thing to film. I thought I won't pay much attention to the music, I'll just use it when it's accommodating. Each day I would think, I want to hear him talk about this particular poem, or just lines he would use. There were certain lines in the songs, "ships with tattooed sails"— I wanted to hear him say that, and then hear him talk to people where you kind of heard that kind of language. "She's true, like ice, like fire," things like that just knocked me out when I heard them. And I thought since there was no script, I had no producer, nobody to even equivocate with, I could kind of decide these things the way you would if you are writing a book or painting a picture. You decide them on the spot of where you are doing it.  
Can you talk about your relationship with Dylan? Did it feel like you were collaborating? Was he aware of your presence?  Always, always, always was, but he didn't care. It was a homemade camera. It wasn't like I was going to be any kind of dangerous filmmaking incursion into his life. There were no lights, no equipment at all except the camera. And that's all he would ever see. Sometimes I didn't even have a sound person. I would take a Nagra and put it in the middle of the room and turn it up. Like the stuff where they're all singing, there's no sound person there.  
How did the "Subterranean Homesick Blues" scene come about?  So we brought all these shirt cardboards with us to London, I had about a hundred of them, and the last couple of days we sat around and everybody kind of did them. I did some of them myself but I don't remember which ones I did. We went out and we tried to do it first in the garden back of the hotel and a cop came up and was very upset that we were doing it, was tapping me on the shoulder and I was trying to get rid of him. We said, 'This isn't going to work.'  So then we went to the alleyway because nobody cared what we did there. And we just shot one take, I set the Nagra down and turned it on, and Dylan did the things. And Allen was there with Neuwirth and the two of them. I didn't care what they did, I didn't care if they were in or out of the film. I just wanted it to be as off the cuff as it could be."
It's worth noting that the opening scene in Dont Look Back that featured Bob Dylan standing in an alley flashing cardboard signs to the tune of Subterranean Homesick Blues made such an impact on the rock culture that it eventually led to the standard practice of using music videos to promote music which eventually led to the beginning of MTV.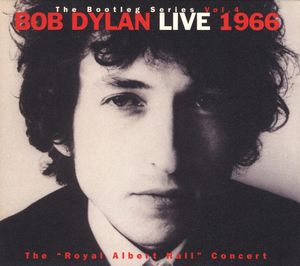 In 1966, Pennebaker would also be behind the camera for Dylan's 1966 tour of England. This film would see release in several different forms (Martin Scorsese's No Direction Home documentary and Dylan's own Eat The Document).  Pennebaker's cinematic version of the 1966 tour which was titled Something Is Happening remains unreleased at the present time.  All of the recorded music that was gathered during this documentary was later released as Bob Dylan Live 1966 which was Vol. 4 of the Bob Dylan Bootleg Series.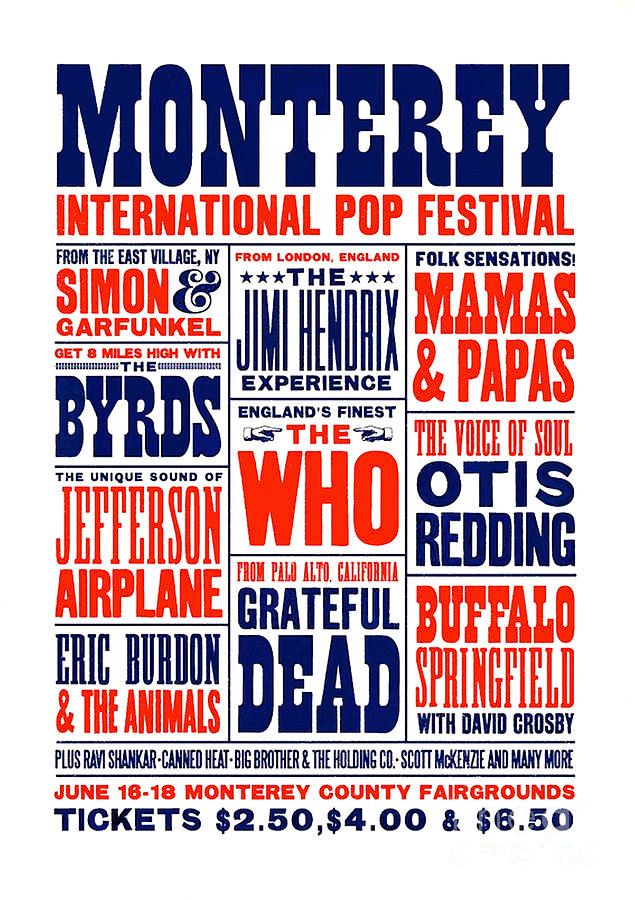 In 1967, Pennebaker created a documentary about the Monterey Pop Festival; a 3 day event which marked the beginning of rock music festivals becoming part of the youth culture's celebration of music which continues to the present day.  "...the Monterey Pop Festival, which is now regarded as an important event in rock history on par with 1969's Woodstock Festival. Pennebaker produced a number of films from the event, capturing breakthrough performances from the Jimi Hendrix Experience, Otis Redding and Janis Joplin that remain seminal documents in rock history." (Wikipedia) 
From Film Commentary magazine's interview with D.A. Pennebaker:
"Your next film was Monterey Pop, which in its way was just as influential as Dont Look Back.  It's a film that couldn't have been made without those cameras. They tried before, but it's the first concert film that was synch sound. The one at Newport [Jazz on a Summer's Day], they had a 35mm camera, but all they could do was stand at the back of the hall and use a long lens and film everybody at once. You couldn't go onstage with people or get backstage, you couldn't do anything like that until you got synch cameras.  
You had never seen some of the acts before. How did you determine what to film?  I knew Otis [Redding] a little bit because I met in him L.A. I left [Bob] Neuwirth in charge of set lists and I think he just made up which songs. It didn't matter, we just wanted everybody to be shooting the same song so we could edit it.  We had a light on the end of a stick, a red light, Neuwirth was in charge of that. When the light was on, that was the song that we were going to try to film. We were trying to save film, so we would have one song for each group. But people like Hendrix would get on, and nobody would stop shooting no matter if the light was on or off. Everybody shot everything he did. The same with The Who and with Janis. We ended up shooting an awful lot of material that no one had planned on shooting.  I didn't know who Ravi Shankar was. I heard his music, I thought it was pretty interesting, so I sent Jim and Nick to film it. And when I went down to the stage there, those two guys were so hot on the guys playing, I thought they don't need any help, so I'll just film the front row of the audience. I think it's one of the most dynamic examples you could ever see of two guys shooting together, not just each of them filming something, they're also watching what the other one's doing. Making it work as a kind of choreography.  Also, what you don't see in most concerts happened here. Musicians would play and then go sit down and watch other people play. It was like a village gathering rather than a moneymaking thing. Standing on the stage and looking out, what I saw was this blending of San Francisco and Los Angeles watching each other's music and being interested in it, wanting to like it. It was amazing to me. Everything was on the edge of something new. Suddenly there was this sense that a whole new music was being born.  
But you had to structure all that material.  There were so many musicians that in the end editing down was hard. People I knew and liked personally, we had to say no. We made a version in which I had The Electric Flag with Michael Bloomfield in it. Truman Capote said, "That's tacky." I thought what the fuck do you know. But the next morning I came in and looked at it and I thought there was something about it. We played it somewhere and I thought Truman was right, I was right to take them out. It's a better film without them, even though they're terrific. I was thinking about how to fashion it, what kind of film to make about it. The big thing about festival films, especially where there were hippies and things, was you'd have a little sociology thrown in. Somebody would do an interview on drugs or about being a hippie, whatever it was. So you had to deal with sociology between songs.  I wanted the whole thing to be like putting on a record. Put on a record, you listen, and when it's done put on another record. And nobody talks to you about drugs or any shit like that. And I wanted to have quality. People were worried about that. People who normally would have helped us with distribution thought we were too slick, too I don't know. Anyway there was a problem there."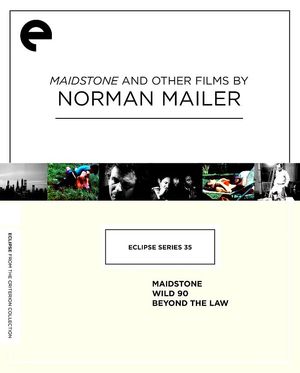 After Monterey Pop, Pennebacker  did some work for Norman Mailer the novelist who had begun to try his hand at making art films. .Acting as Mailer's cinematographer, Pennebaker worked on the following films; Wild 90, Beyond the Law and Maidstone.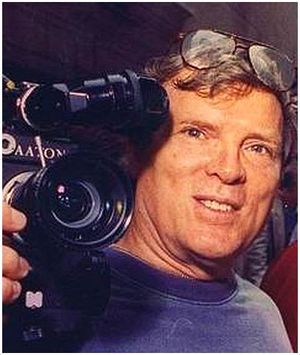 Around this time, Pennebaker also entered into a collaboration on a project with the French film director Jean-Luc Godard that never saw the light of day.  The story goes that Godard wanted to create a film about the effect that the Vietnam war was having on American culture.   Pennebaker would end up releasing 1 PM in 1971 which was his own version of that project.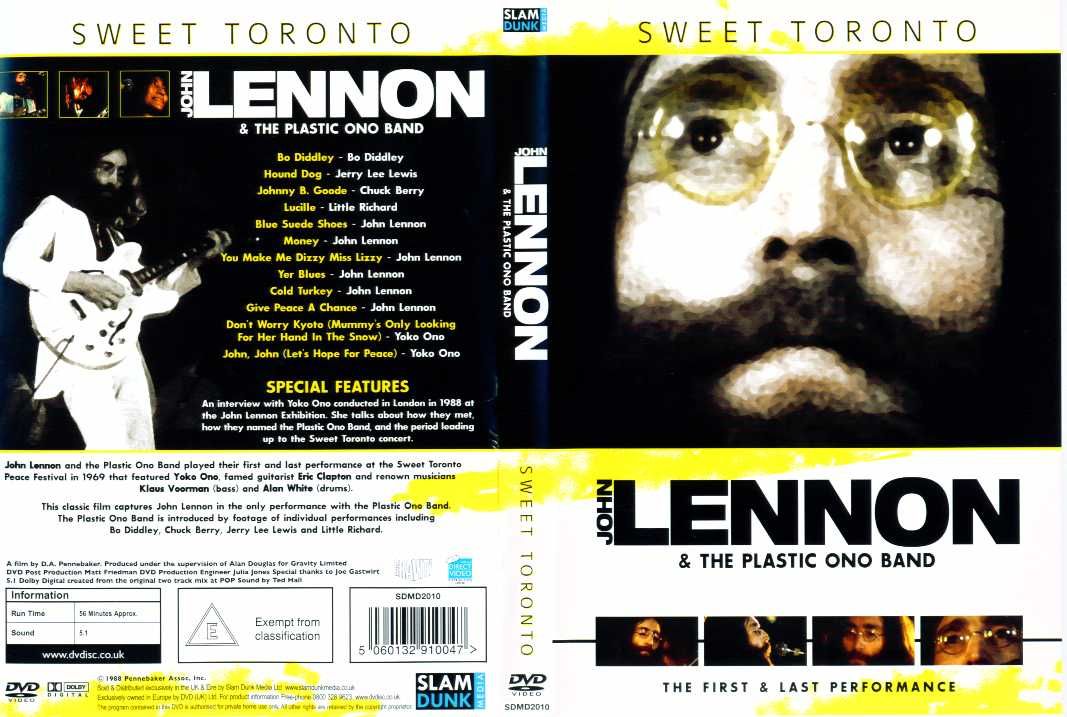 Pennebaker continued working on musical based projects in the early `1970's  "When the fearsome foursome of rock music, Chuck Berry, Bo Diddley, Little Richard, and Jerry Lee Lewis, decided to show up in Toronto for a rock and roll festival, I knew we had to go there to try to get them all on film. This could be the musical event of the millennium, which in 1969 still had a ways to go.  Even as we were figuring out how to raise money to do it, John Lennon was thinking the same way, and, little did we know, was planning to show up himself, along with Yoko Ono, Eric Clapton and the newly created: Plastic Ono Band.  The Toronto Rock and Roll Revival festival was fantastic and we filmed everybody that moved and recorded a lot of great music, but it was really the four rockers we were after.  And The Plastic Ono Band was just something that flew in out of the blue.  Their performance was one of the most dramatic endings I'd ever seen at any concert, and I knew it ended something but I wasn't sure what. When the film was rough cut, John Lennon called and asked could he see it. So I flew to London, got a projector and drove to Ascot for our first audience: The Lennons. We all ended up in their bedroom because that was the only room with a white wall to project on. Sitting there on the floor watching that music come to life, I could feel John getting more and more into it. He was excitedly telling Yoko all about the performances of his heroes like you would with your high school yearbook.  Suddenly I was inspired to rent Carnegie Hall and screen it there as a Christmas show, which I did with. . . stereo interlock sound. The hall was filled twice, with a standup crowd. It was a filmmaker's dream. We called it "Sweet Toronto" until one day Janis Joplin came by to see it and right in the middle of Chuck Berry she yelled out, "Keep on rockin!" So we used that for the title for another version of the film but without Lennon and Yoko." D.A. Pennebaker on the Pennebaker Hegedus website.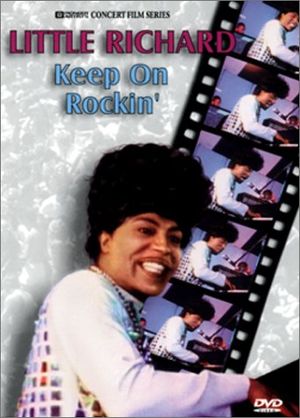 From the Pop Matters website: "This brief documentary by legendary rock 'n' roll verité artist D.A. Pennebaker (Monterey Pop Festival, Don't Look Back) provides a glimpse of a '50s firebrand's re-emergence as a novelty act amid the final days of a decade he helped to create, but in which he had played almost no role. Dressed in a ridiculous outfit – his white jacket covered in beer-coaster-sized mirrors – and wearing his famously bouffant wig, the queerest man in showbiz stepped onto that stage in immediate, and utter, control of his act. His band rushing up the tempo on nine of his classic songs (including "Long Tall Sally", "Good Golly, Miss Molly", "Jenny, Jenny", & "Tutti-Frutti"), Richard hammered the piano for the first few numbers before getting up on top of the thing and dancing like a maniac. The crowd, maddeningly under-filmed by Pennebaker, seems to love every minute of it. And so do we."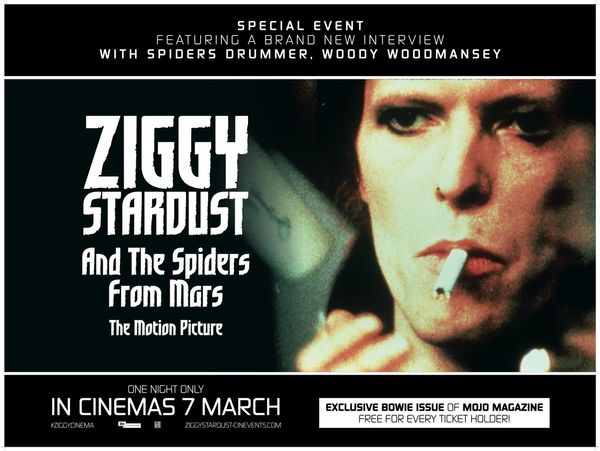 In 1973, Pennebaker filmed David Bowie's Ziggy Stardust and The Spiders From Mars; the farewell concert which retired Bowie's Ziggy Stardust persona.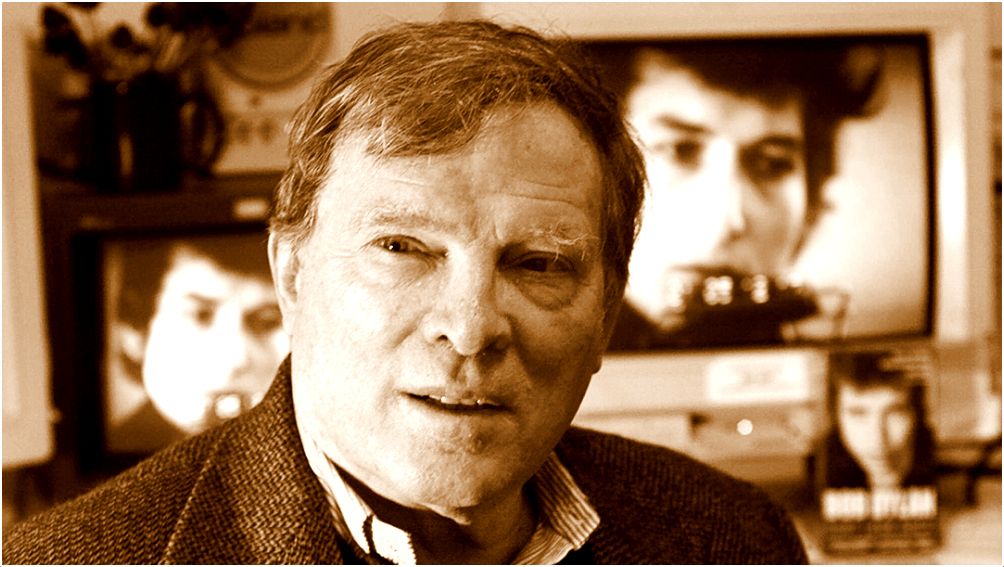 D.A. Pennebaker Interview from the cavehollywood.com site:
"Q: In 1973 you did the film David Bowie's "Ziggy Stardust and The Spiders from Mars." I would also imagine you connected with him, who knows, maybe afterwards, partially 'cause he nicked the line 'spiders from Mars' from Kerouac's "On The Road," and has acknowledged beat writer William S. Burroughs' cut up method on his own songwriting.  
A: There's a kind of aspect to this kind of film making, "Don't Look Back," "Ziggy," "Down From The Mountain," that you don't much learn it but it's a rigor that you have to sort of go through. When you first start a film, like when I first met Bowie, the first shot I ever took of him was still the best shot I ever took of him. It's on my wall somewhere. It's like that moment you want to fix a face so that the audience will remember that face forever. Because it's really hard in a documentary getting people on stage. They all look alike. No matter how different they are. One is blonde, one has brown hair. 
Q. But with David Bowie and his Ziggy character you were walking in to a situation where things were pretty colorful and theatrical already underscoring the music being created. 
A. Yes, but the dressing room was where you see him just sitting there, so that in the beginning you use a long lens, that's why I use a zoom, and you can stand far away and the sound person can be close and you can really get on stage physically So people know that he looks different from somebody else. If you take these faces right you do portraits. But then as the movie goes forward somewhere down the line there comes a point where you don't need to do that anymore so you go to wide angle. And usually with wide angle you usually don't have a finder 'cause you got to line up and pull the camera up and you start getting what is happening rather than picture to music. From then on everybody is going to recognize who's who and you don't have to worry about it, and that's the way the films go, most of them. 
Q. You walked in to a cosmic moment in history. Bowie came to the party with the whole package, and you were getting his last "Ziggy" show. Were you a fan before you did the project? 
A. No. I didn't know who he was! I thought it was Bolan. I thought I was going to see Bolan and I loved glitter rock and I didn't know much about it. At the time before 'Ziggy,' I was out on the Mississippi on a raft and ABC got hold of me and said 'we want you to go do a film of David Bowie.' I thought they said Bolan, Marc Bolan. I think, 'this is great, glitter rock' But I said 'I can't, I'm on this raft.' They called back a day later and said 'you gotta go and we'll fly you out…' We couldn't get out of New York because there was some sort of strike so we actually had to take a tour plane that we snuck on to with our equipment to Italy, to Rome. There had been a big thing of terrorists at the airport there so they arrested us. Guys got out with machine guns. We finally got through that and got to London and we got there two days before the concert. So we saw one concert that night. I saw him once and I shot some stuff 'cause I wanted to see if we needed to lift the lighting or anything. And the lighting I could see was really crucial to this. We couldn't fake it. I shot some stuff and we took it down that night to a lab and they processed it and we looked at it and I made a couple of changes, like the blues were too strong and I went over it with the lighting person. And the next night we did the whole concert and there were only three of us. We had a skeletal crew and a Brit we hired with a camera way back in the rafters to get a broad shot in case we ever needed it, but we never actually used it. 
Q. And the glitter critters in front of the stage really knocked me out in the film. What about Bowie in the dressing room? There was a little Ringo action. 
A. There was a lot of kinetic energy around Bowie. He was like an orchestra leader. I was a fan of the 'Ziggy' album and we used to play it all the time when I was mixing that film. I had it set up actually a real Dolby and we showed it in this little room where the sound was fantastic and that was the sexiest film you ever saw in your life. 
Q. He had the ability to project to both men and women. 
A. Absolutely. I mean, I could practically feel myself getting a hard on watching it. (laughs). I don't know. He represented sexuality without it even being a man or a woman. It was an element of it. Q. Did you see any artistic similarities to Dylan?  A.  Maybe. Dylan used to dress up and do funny things. He's kind of like David and I told Dylan once this and he was sort of anxious and said, 'yeah…' I remember him on the phone. They were kind of alike, but they didn't seem alike at all, so it surprised me."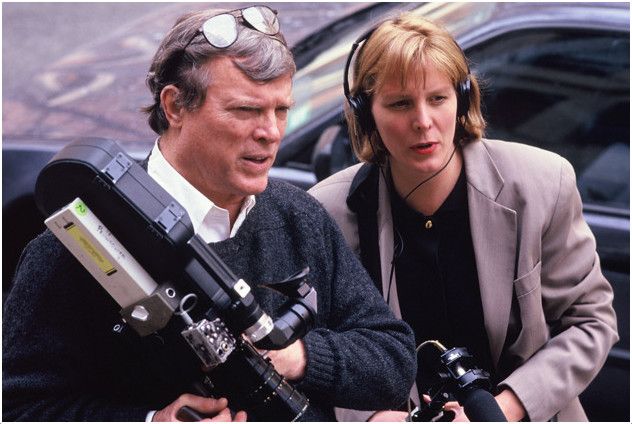 In 1976, Pennebaker became acquainted with Chris Hegedus, an experimental filmmaker who had begun to concentrate on documentary films. Pennebaker and Hegedus ended up working together as collaborators and would eventually marry in 1982.  Pennebaker and Hegedus would go on to work together as a team until the end of Pennebaker's life.  Pennebaker and Hegedus created many significant documentaries together which included most notably Moon Over Broadway (1998), Down from the Mountain (2001), Startup.com (2001), Elaine Stritch: At Liberty (2004), Al Franken: God Spoke (2006), and Kings of Pastry (2009).  
"Pennebaker's films, usually shot with a hand-held camera, often eschew voice-over narration and interviews in favor of a "simple" portrayal of events typical of the direct cinema style Pennebaker helped popularize in the U.S. Of such an approach, Pennebaker told interviewer G. Roy Levin published in 1971 that "it's possible to go to a situation and simply film what you see there, what happens there, what goes on, and let everybody decide whether it tells them about any of these things. But you don't have to label them, you don't have to have the narration to instruct you so you can be sure and understand that it's good for you to learn." In that same interview with Levin, Pennebaker goes so far as to claim that Dont Look Back is 'not a documentary at all by my standards'. He instead repeatedly asserts that he does not make documentaries, but 'records of moments', 'half soap operas', and 'semimusical reality things'.  An accomplished engineer, Pennebaker developed one of the first fully portable, synchronized 16mm camera and sound recording systems which revolutionized modern filmmaking.  His aesthetic and technical breakthroughs have also had a major influence on narrative filmmaking." (Wikipedia)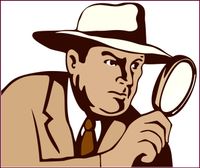 FURTHER INVESTIGATION
---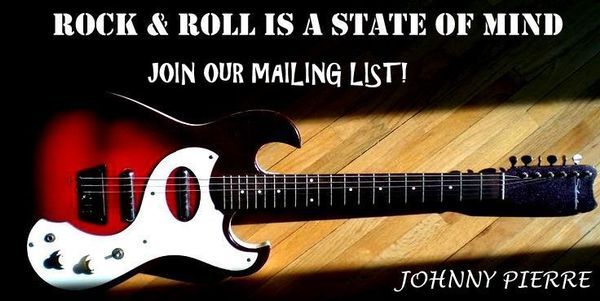 ---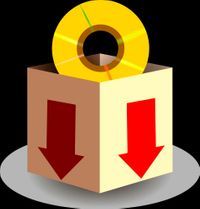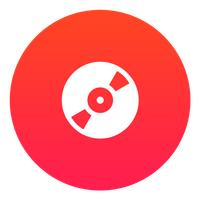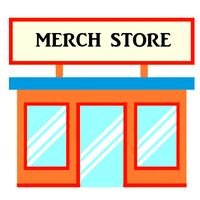 ---