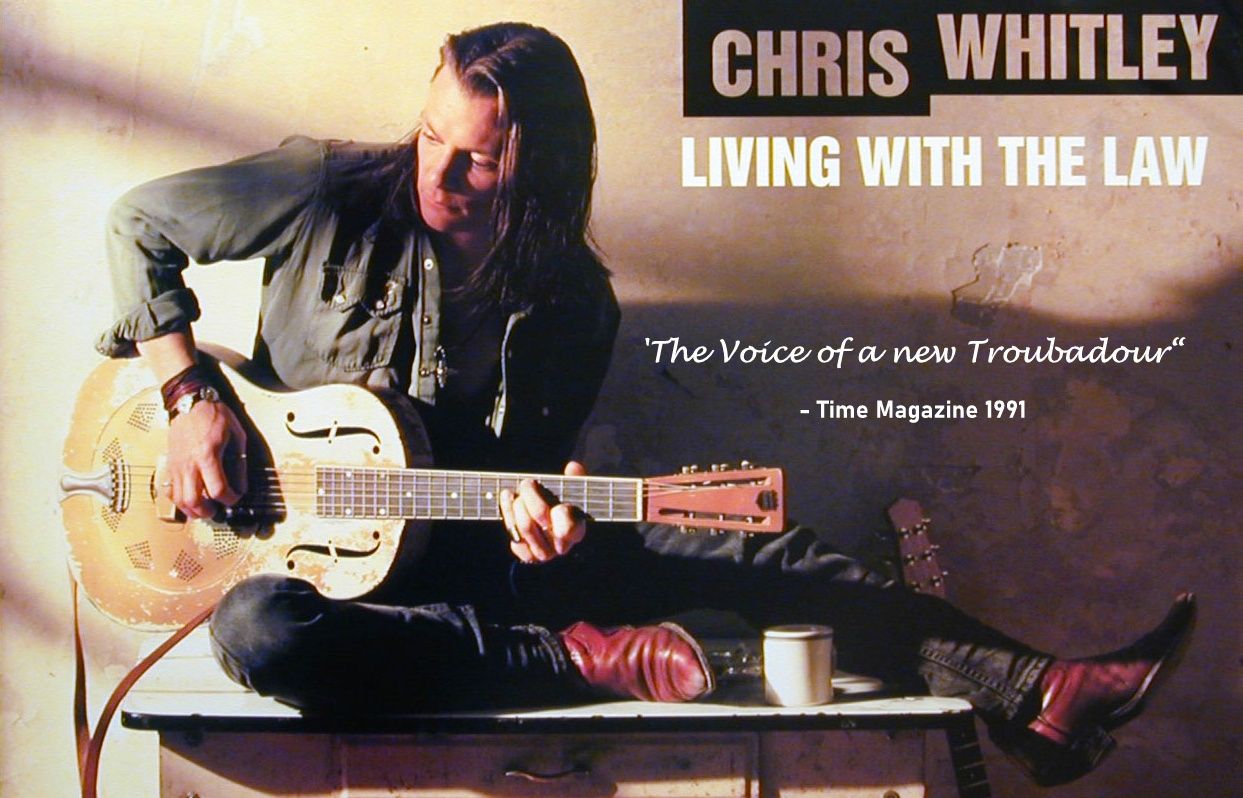 One of the most eclectic artists that I've come across over the years is a fella by the name of Chris Whitley.  Upon hearing his Living With The Law album, I was struck by the freshness he brought to the blues, almost as if this were a new template for that style of music. 
Whitley, who grew up in Texas, employed various open tunings and what I would call, a jazz player's sensibility in his approach to playing blues music.  Besides being gifted with a sure hand on the guitar, Whitley sang with a yodel-like quality similar to that of Hank Williams Sr.  Whitley's voice also contained a raw-boned huskiness that was perfectly suited for the type of new blues he was creating within the context of his music.  His ability to reinvent the blues genre brought him to the attention of the alternative rock community and during his career he recorded with such artists as Dave Matthews, Bruce Hornsby and two of the guys from Medeski, Martin and Wood.
From Fallen Angel: The Life and Death of Chris Whitley (Paul ReesClassic Rock site): "A tape of Whitley's songs found its way to producer Daniel Lanois, then riding a hot streak from his work on U2's The Joshua Tree. Lanois arranged for him to go to New Orleans to record at his studio in the French Quarter with the in-house engineer, Malcolm Burn. This session produced such wide-screen songs as Big Sky Country, and led to a deal with Columbia and his debut album. He was somebody who was obviously inspired by the blues as a basic form; he'd invented his own language and wasn't playing by other people's rules."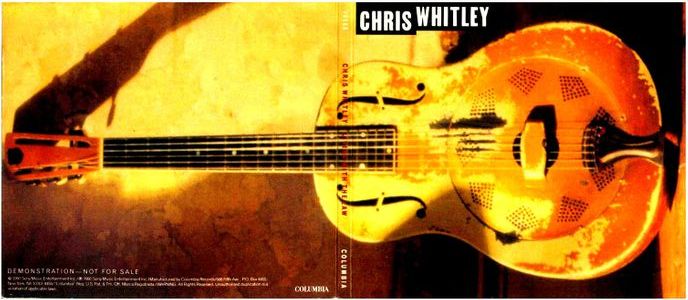 While Living With The Law, which was released in 1991, Whitley began to search for different ways to play his special brand of blues music.  Over the following years, Living With The Law was considered a "lost" classic by many in the music community.  Produced by Daniel Lanois & Malcom Burns (who both had worked with U2 and Peter Gabriel), this record has a dense layered sound that reinforces Whitley's stark blues songs.  One element I found particularly moving was how several songs, such as "Poison Girl" and "Big Sky Country", use a drone-like sound to great effect which in turn gives support to the open tunings that Whitley was using.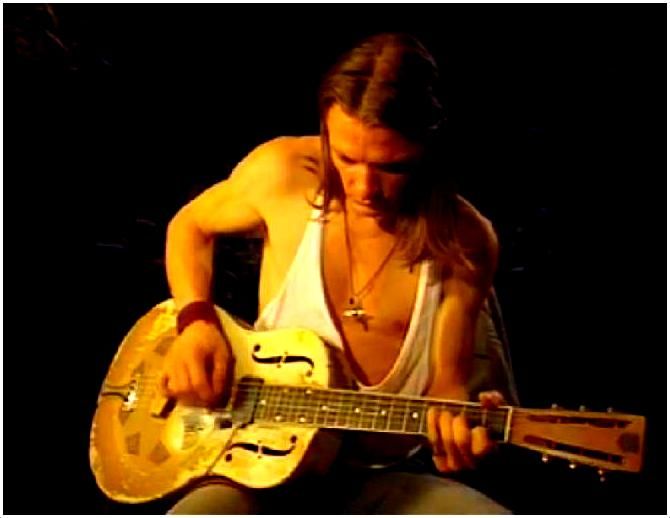 Here's some excerpts from Chris Whitley: A Brief Retrospective (Bill Hart, The Vinyl Press)
"Whitley threw almost everyone for a loop with his next album, Din of Ecstasy in 1995, a discordant mix of jagged, distorted rock that the LA Times observed likely "… will alienate Whitley's first round of fans." Had anybody been paying attention, Whitley wasn't all blues, all the time; aside from the cues in Living with the Law, his years spent in Belgium gave him more than a taste for Euro-electronica, dance music and synth-pop."  This album is a challenging listen, and a radical departure in form from the far more accessible Living with the Law, but it contains superb guitar work and the tracks have a beautiful internal symmetry within the distortion and discord. It's certainly not a polished product, and doesn't fit neatly into any genre.
Whitley hung in with Sony (or the other way around) for one more album, 1997's Terra Incognita, before artist and major label parted ways. This, his third album, was viewed as a big improvement over Din of Ecstasy, but at the time, it seemed to reflect an artist still adrift, in search of a mooring. Some critics viewed it as a welcome return to more conventional song forms, but it has adventurous, unconventional guitar playing. I don't regard this album as an attempt at commercial compromise, but part of a continuing exploration. Whitley was still pushing boundaries here.
Whitley may have been adrift commercially, but not musically. Signed to a small New York City label, Messenger Records, Whitley next delivered the magnificent Dirt Floor, released in 1998. Classic Records (a label usually associated with high-end audiophile remasters) released it on a 45 rpm album, taken from a simple two track analog recording made in a barn in Vermont. The title track alone, little more than two minutes long, is worth the price of admission if you can find a copy. There is a rip to Whitley's voice that doesn't sound like an affectation, and I get goose bumps every time I listen to this track- it has a stunning ability to reach through the recording and touch you on a visceral level- and I'm not talking sonics here (though the recording is a killer).[8]  There is also something absolutely transcendent about his voice here that, combined with the resonance of the guitar strings, is both ethereal and raw at the same time.  Whitley's real link to the blues is less about genre than about genuineness in my estimation- something that can't be faked. Maybe that's why Living with the Law, his most polished and accessible album, doesn't reveal the full measure of this artist."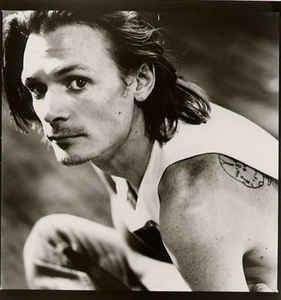 When it came to playing the blues, Whitley created his own unique style.  Here are some excerpts from a rare interview that Whitley did for an online magazine called Elsewhere (based in New Zealand): "I don't strum a guitar or come out of that Austin, Texas, country-folk heritage. I feel more -- I dunno -- acid-rock than that....then there's the blues, which is a big part of what I do, although I have to say I find a lot of blues very boring - most blues in fact. I respect it, but don't get much out of it.  I guess everyone needs a reference point but I don't feel particularly rootsy or traditional,,,I love that rural blues thing, it's like an idea before thinking about it. It has a real purity."
"Whitley's wild spirit, and a deep-rooted sense of insecurity, led him to dismiss his first album as too polished, and he resolved to cut against the grain in future. There were other storm clouds on the horizon: the ending of his marriage, and a growing reliance on booze to combat his doubts and fears. Din Of Ecstasy came and went, as did a third album, Terra Incognita, after which Columbia dropped him."
Over the course of his career which spanned 25 years, Whitley released 14 albums.  Sadly, Whitley passed away in 2005 due to lung cancer.  Since then, his music has begun to receive wide acclaim. In 2019, Jonathan Mayor, a close friend of Whitley's, created a moving documentary about Whitley which was called "Dust Radio".
DUST RADIO DOCUMENTARY
From the Inner Views website:   "Conveying emotional intensity, urgent desires and gritty reality were always at the core of singer-songwriter and guitarist Chris Whitley's edgy folk-blues output. Those elements permeated his 2004 release War Crime Blues even more deeply. That's not surprising given the album found Whitley, who died of lung cancer in 2005, passionately responding to the military aggression that continues to play out across much of the world. It also offered his perceptions of what it's like to be someone from America who lives in Germany, and the wartime atrocities both countries have perpetrated. Entirely comprised of his raw, seductive vocals, stunning acoustic guitar work and multi-layered lyrics, the album represented one of his most direct, poignant and powerful statements.    
The sense of dislocation found in much of Whitley's music also stemmed from his personal history. Born in Houston, Texas, Whitley lived a nomadic childhood, moving frequently across the Southeastern United States. At age 11, he relocated to Mexico with his mother after his parents divorced. They moved to Vermont in 1975, where at age 15, he began playing guitar in a local band that drew inspiration from the likes of Jimi Hendrix, Jimmy Page and Bob Dylan. In 1977, after quitting high school a year before graduating, Whitley journeyed to New York City and performed as a street busker.   
Looking for new musical avenues, he relocated to Belgium in 1981 and became part of that country's synth-pop scene. Whitley performed with regionally-acclaimed Belgian acts including Kuruki, Nacht und Nebel and A Noh Rodeo. He wrote and performed music that straddled funk, rock and blues, and enjoyed modest success before returning to New York City in 1988. Renowned producer Daniel Lanois took an interest in his music shortly thereafter and helped him sign with Columbia Records.  Whitley's solo debut, Living with the Law, was released in 1991. It was an adventurous blues-rock record full of rich colors and delicate atmospheres. Though the record was a critical and commercial success, Whitley didn't feel it accurately mirrored his true leanings. For his 1995 follow-up, Din of Ecstasy, he chose to solely follow his muse. The eloquently dissonant record was steeped in aggressive, distorted guitar and had a darker, more brooding vibe than its predecessor."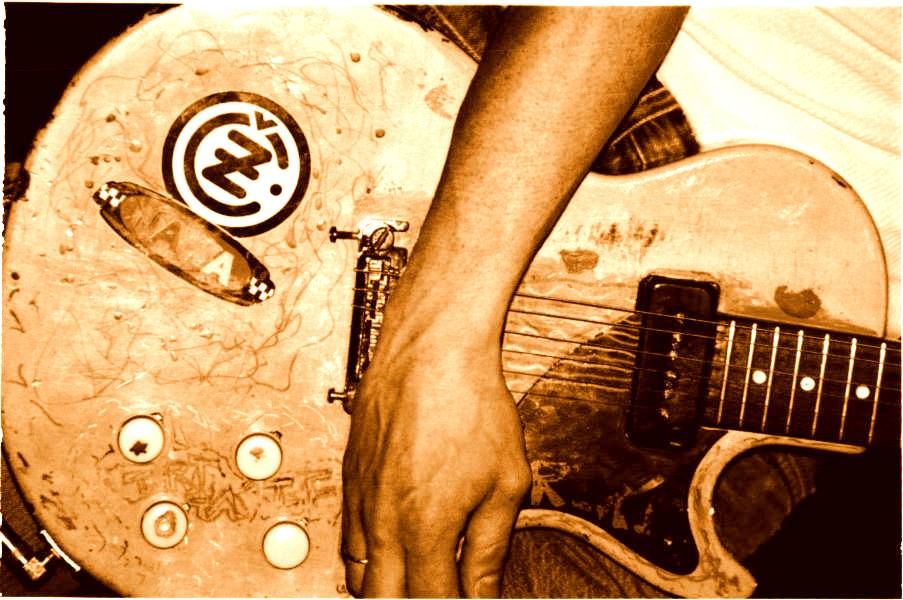 All Music Review by JT Griffith: "Chris Whitley's 1991 debut, Living with the Law, was recorded in Daniel Lanois' New Orleans mansion...The sublimely dark, creepy, and possessed collection sounds completely out of place for the era of slick pop/rock like Milli Vanilli. The tortured album is rich with old-style sounds, from slide guitars to pedal steel.  Living with the Law has a full, ambient feel that transports the listener into the recording. Whitley humbly (and falsely) claims, at the beginning of the record, that God knows it's all been done. These 12 songs attempt an original look at an honest style and passionate mood that is lacking in much of rock music. Whitley sings of drug abuse, alienation, failure, and loneliness with a Delta blues flavor.  An exceptional and mesmerizing debut, one with the potential to inspire all who hear it. (This release is also fascinating for those who enjoy Rocket House. Influences on the 2001 album can be heard throughout Living with the Law, released a decade earlier.) An album Robert Johnson may have recorded, were he still alive."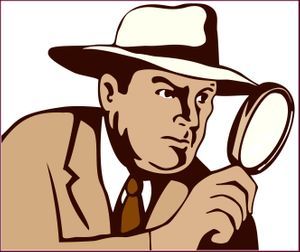 FURTHER INVESTIGATION
---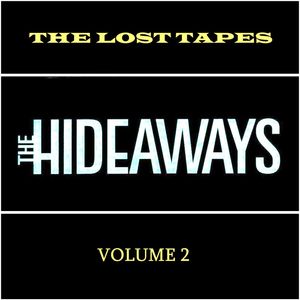 Available @
Apple Music   Spotify   Amazon
---