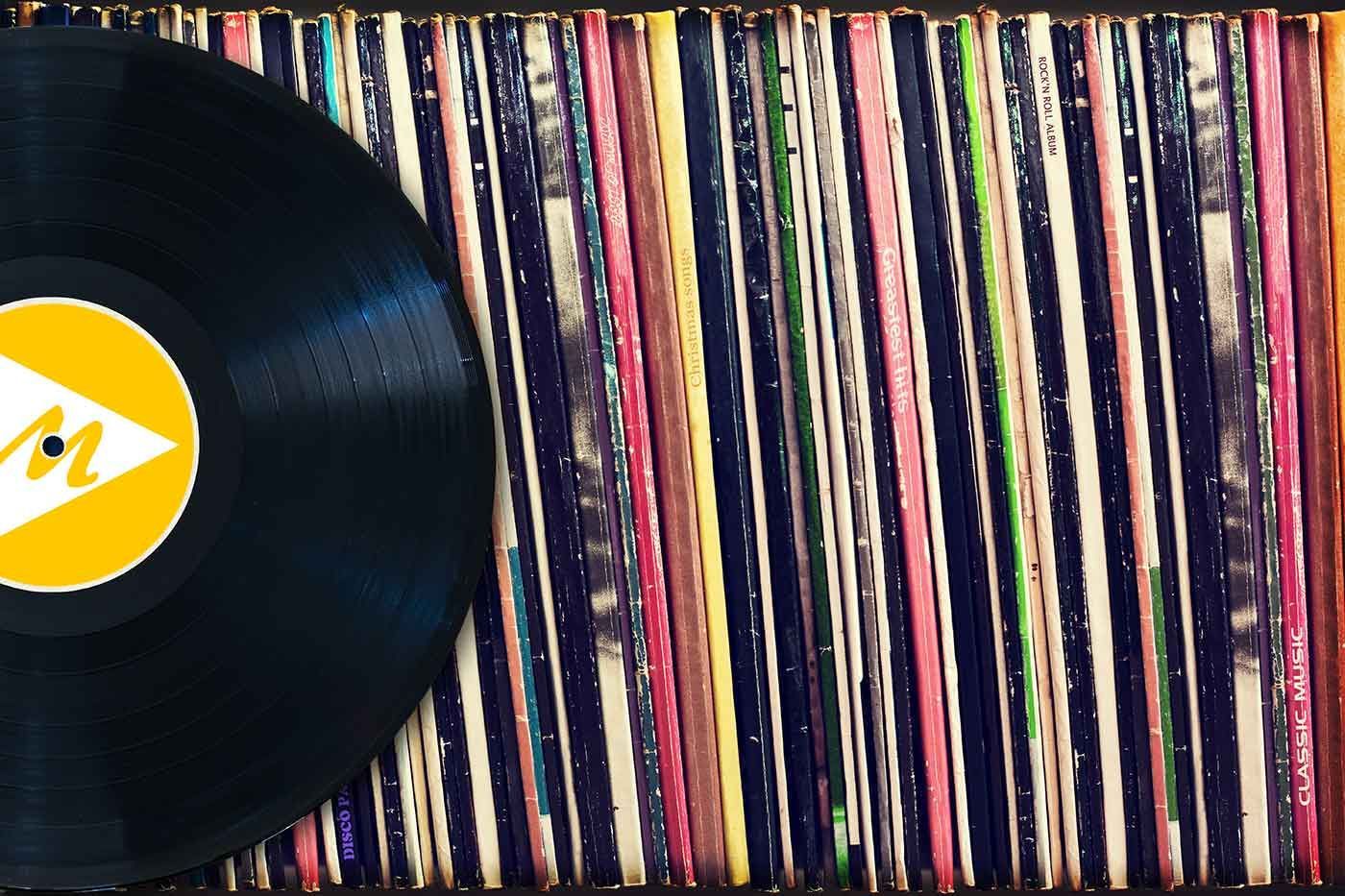 From the awwwards.com site :"Long before the digital era and the design disciplines that emerged with it, there was a unique canvas, reaching a visual audience of millions; every designer dreamed of working on a vinyl record album cover. Invented in 1938 by graphic designer Alex Steinweiss while working at Columbia Records as an art director, album cover art quickly became one of the most important design disciplines in the world. Thanks to Steinweiss's inventive concept and unique visual language, a new way of representing music was born. In the following years, cover design became a vital part of music albums, not to mention a strong cultural influence. It was one of the few mediums at the time which reached millions of people and had a truly global impact thus providing designers with a canvas through which they could express their creativity and originality to the whole world. It was also considered to be among the most effective marketing tools. Oftentimes the album cover was the main thing that persuaded people to purchase an album, rather than the music itself. ...The importance of cover design was so immense that it became a way for artists to popularize themselves and their work."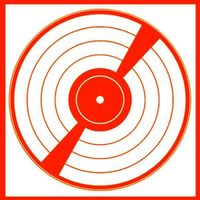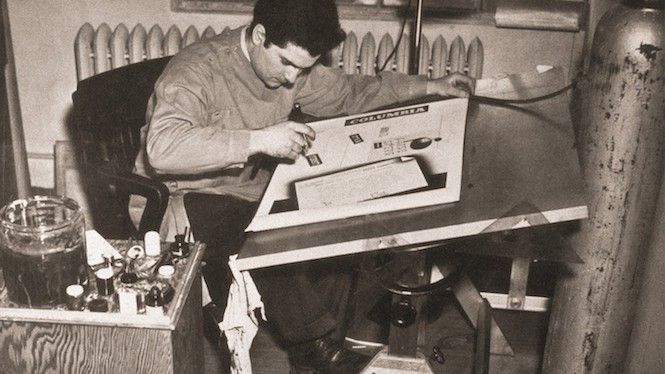 From A History Of Album Artwork (Udiscovermusic site)
Original record album art did not really exist before Alex Steinweiss stumbled into the field. Art for sheet music was common but the recording industry barely had a graphics tradition at the time that the twenty-two year old commercial artist was hired to design promotional pieces for a small recording firm, The American Gramaphone Company, later renamed Columbia Records. 
Back then, shellac 78 rpm records were packaged in albums of three or four disks sheathed in separate, kraft paper sleeves that were bound between pasteboard covers. These drab albums were referred to as tombstones because they sat spine out in rows on display shelves and were differentiated by various color bindings with gold or silverleaf embossed titles. Dedicated record shops were also rare and albums were often relegated to nooks in appliance stores, usually adjacent to the record players. Point-of-purchase displays were often the only sales inducement. 
Prior to Columbia, RCA Victor, then the largest American record company, had made a half-hearted attempt to tip-on master paintings on its covers, but on albums they lacked verve and spontaneity. Otherwise the record album was a tabula rasa just waiting for some intrepid pioneer, like Steinweiss, to make commercial art history.  There had been cover art before, during the age of the 78 rpm record, but only for the rare special release. Most music came stamped with its contents and little else. Initially contracted by Columbia Records to produce better jackets for the unwieldy 78, Steinweiss soon became the label's art director and convinced them to try out several full color designs inspired by French and German modernist poster art. When Columbia released the first vinyl LP in 1948, Steinweiss not only designed the cover, but he invented the paperboard jacket that still surrounds records today.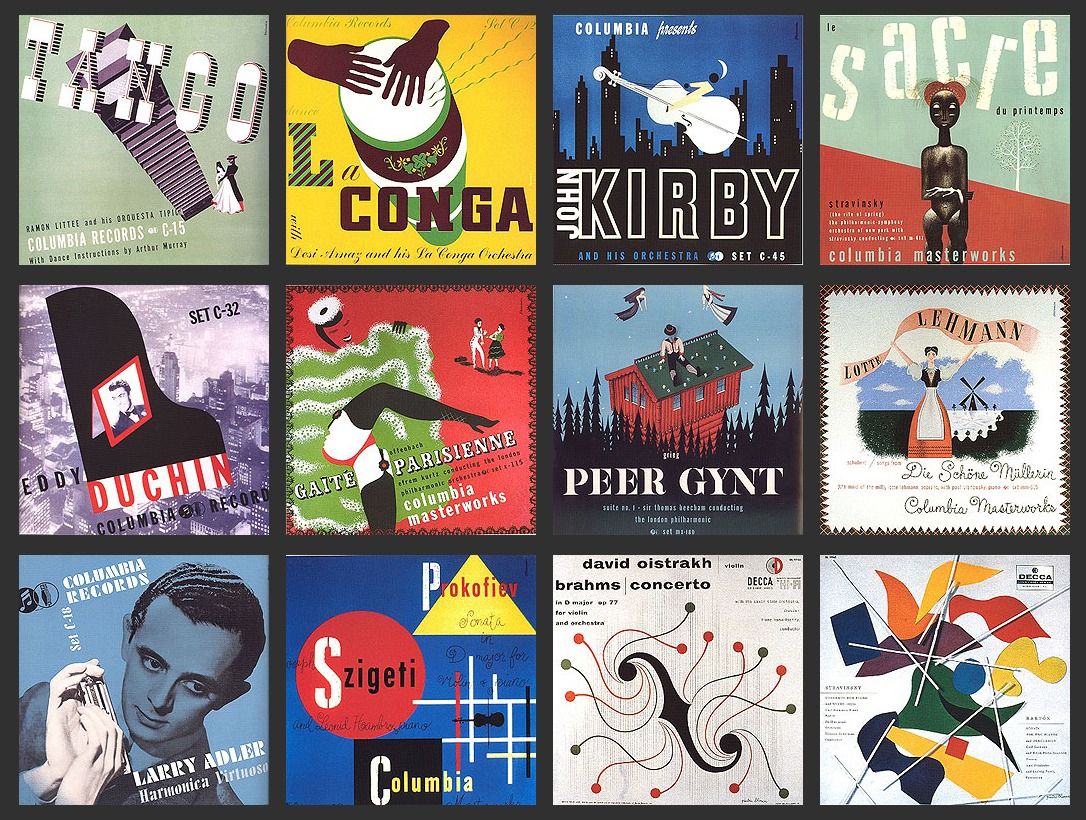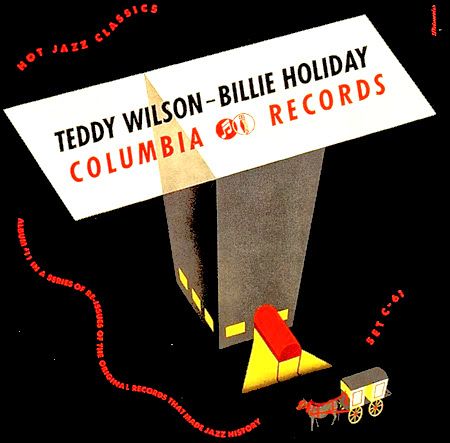 Soon the idea of cover design for records was adopted by every record company. In 1948, almost 10 years after Steinweiss proposed the illustrated album cover, Columbia presented the LP format to the public. Now the new sleeve for the LP provided a nicer platform for presenting a graphic design.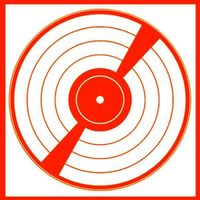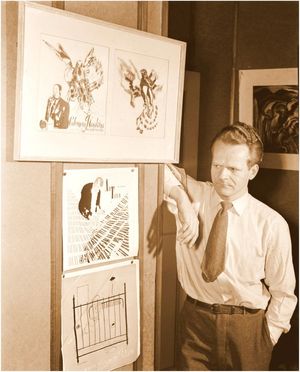 David Stone Martin (1913–1992), a prolific illustrator who drew more than 400 album covers and created covers for Time magazine and many other works, was born in Chicago and studied at the Art Institute there. During the 1930's and 1940's he worked for Government agencies, as supervisor of mural projects of the Federal Artists Project, art director for the Tennessee Valley Authority, graphic arts director for the Office of Strategic Services and art director for the Office of War Information, where he was a colleague and friend of Ben Shahn, the artist.  Martin's work is included in the collections of the Museum of Modern Art and the Metropolitan Museum of Art in New York City, the Art Institute of Chicago and the Smithsonian Institution. He won numerous awards from the Society of Illustrators and the Art Directors Clubs of New York City, Boston and Detroit.His album portraits, mostly done in distinctive heavy black-ink lines, included likenesses of Stan Getz, Count Basie, Charlie Parker, Billie Holiday, Art Tatum, John Coltrane, Ella Fitzgerald, Dizzy Gillespie, Jelly Roll Morton and Duke Ellington. Mr. Martin did nearly all the covers for the Asch, Clef and Jazz at the Philharmonic labels of the 1940's and 1950's. (A History of Graphic Design)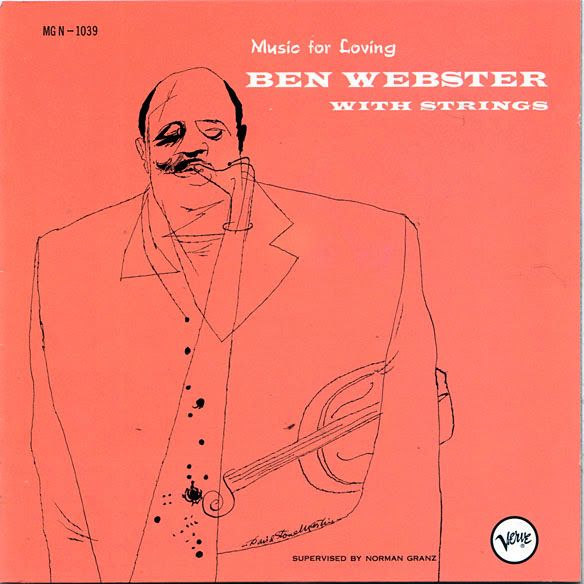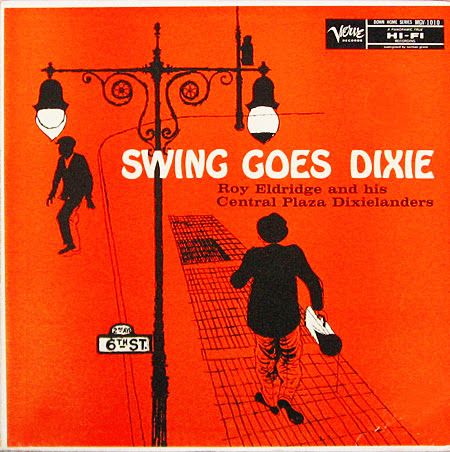 Phil Stern, born in 1919, began his photography career in 1937 in New York City, working days as a studio apprentice and nights as a photographer for the Police Gazette. He later joined Friday magazine and was sent to L.A., where he began photographing Hollywood stars and freelancing for Life, Look, and Colliers magazines. After his World War II stint as a combat photographer, Stern returned to L.A., where he worked as both a freelance photographer and a "special" on the set of over 100 feature films, including Some Like it Hot, West Side Story, and What Ever Happened to Baby Jane? In 2001, Stern donated his library of Hollywood images to the Academy of Motion Picture Arts and Sciences. The author of Phil Stern's Hollywood (Alfred A. Knopf, 1993), Stern lives in Los Angeles. (A History of Graphic Design)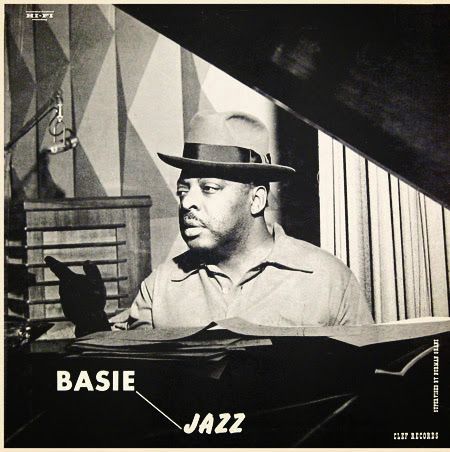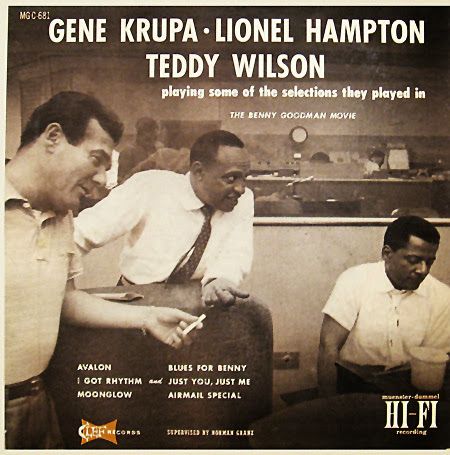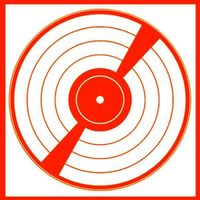 Art was closely intertwined with jazz in this era, something that pleased not only designers and customers but the musicians themselves, as Tony Bennett noted. Records were little cultural artifacts. Hawaii-born graphic designer S Neil Fujita worked at Columbia Records from 1954 to 1960 and designed covers for Charles Mingus, Art Blakey and Miles Davis, among others. Fujita brought the influence of modern art, including his own paintings, into his work, but rather than using them as decoration, he emphasised the concept of the cover reflecting the music or words inside. The designer Milton Glaser said Fujita "distinguished himself by having a rigorous design objective. It was a kind of synthesis of Bauhaus principles and Japanese sensibility."  He brought modern art, including his own paintings, into the equation, for example in his cool design for Dave Brubeck's Time Out album, which showed the influence of Picasso and Paul Klee.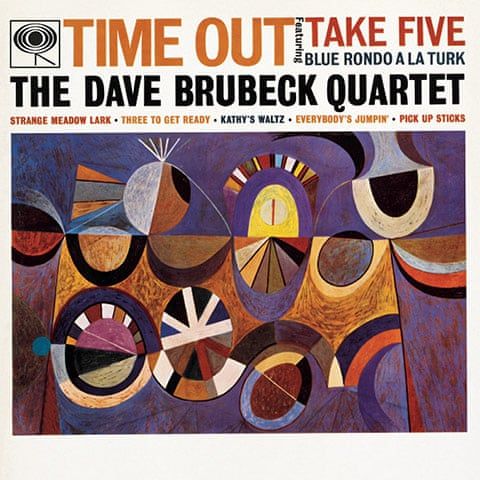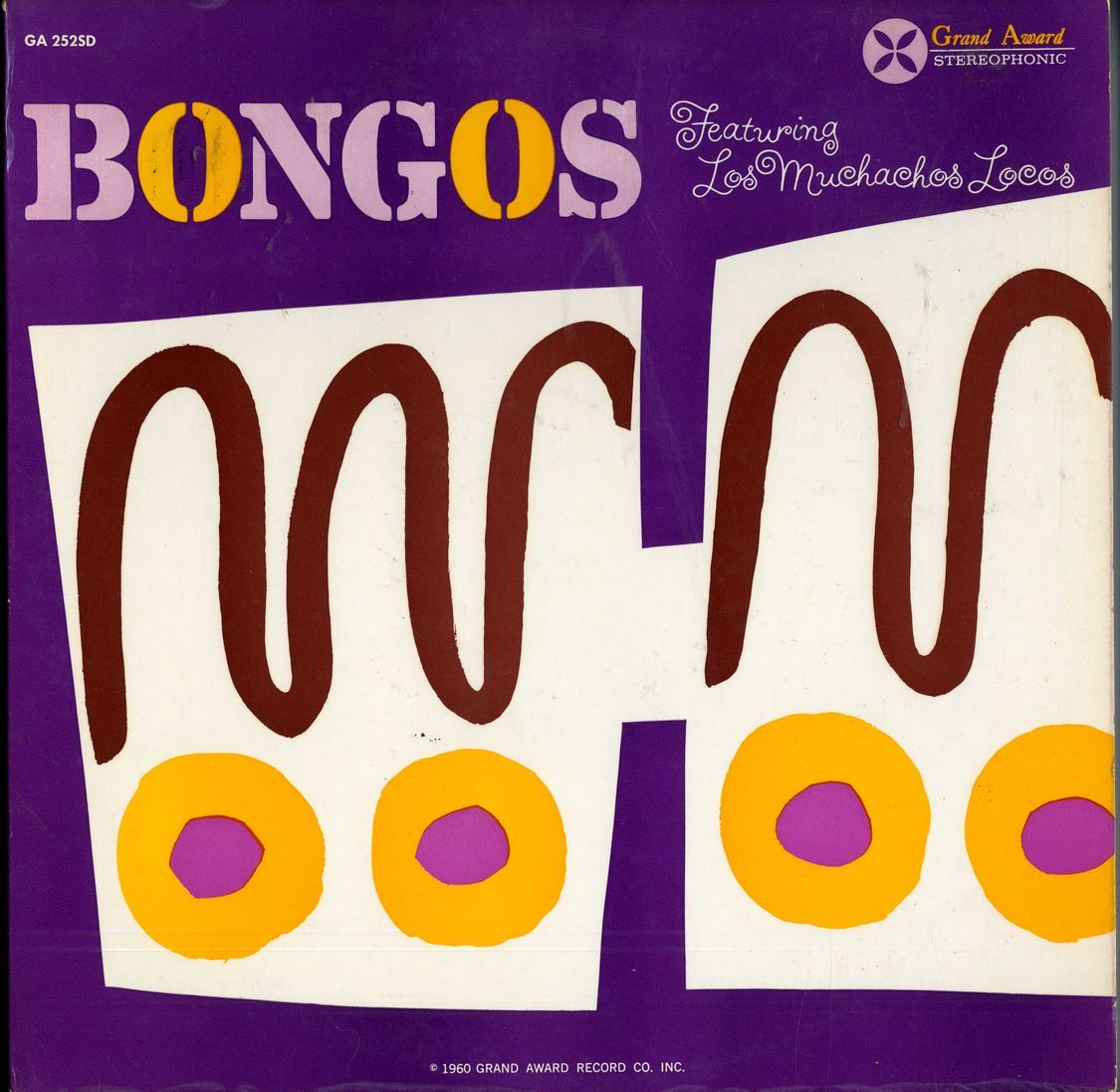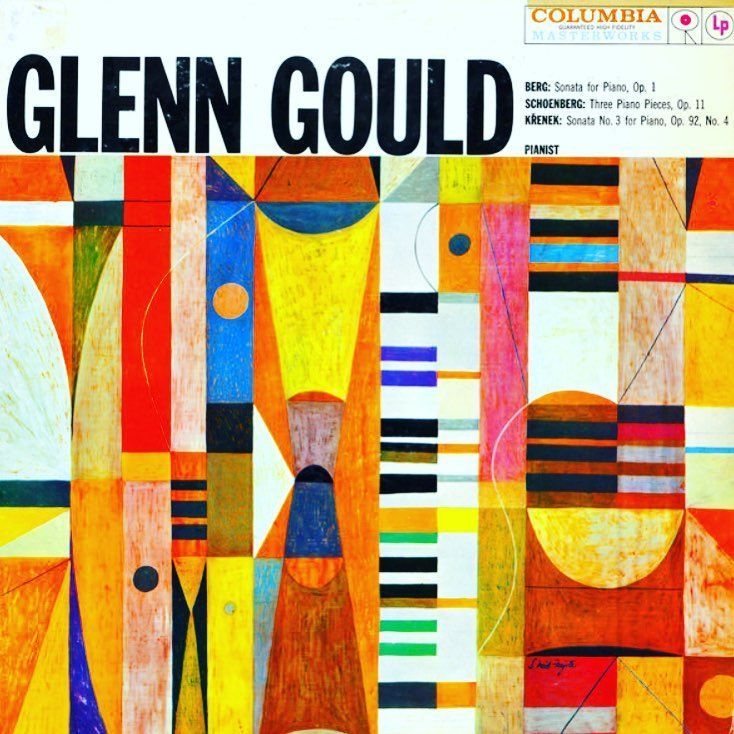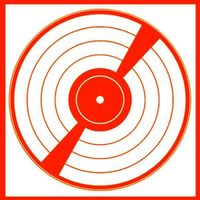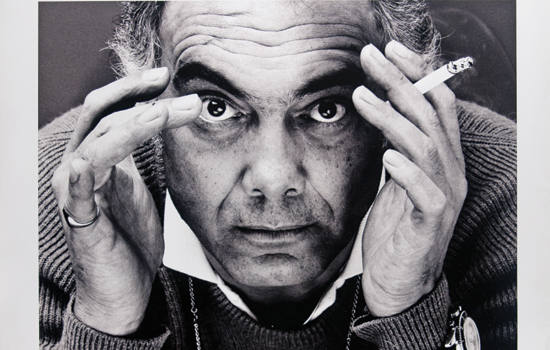 By the mid 1950s, Prestige was the leading independent jazz label besides Blue Note Records. At this time Prestige reviving the "New Jazz" as a subsidiary label to record emerging musicians. Bob Cato took over from Neil Fujita in 1960 as art director at Columbia. A creative designer, he helped turn the album cover into an important form of contemporary art in the 1960s. Born in New Orleans in 1923 to a Cuban emigrant mother and business executive father, Bob Cato moved with his family when he was 15 to Mexico City, where he began to study art with Jose Clemente Orozco and Pablo O'Higgins.  Cato stayed at Columbia from 1960 to 1970, as an art director and the vice president of creative services and created or supervised some of the most memorable record-album covers of the 1960's. Some covers featured his own photography, for instance on Miles Davis's ''Miles'' album. In addition to his own creatings Bob Cato also employed some of the era's most influential painters, designers and photographers, including Andy Warhol, Robert Rauchenberg, Robert Crumb and Mati Klarwein.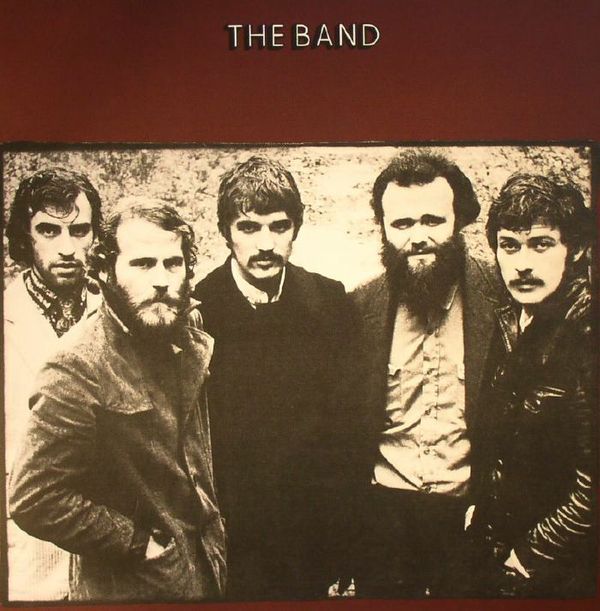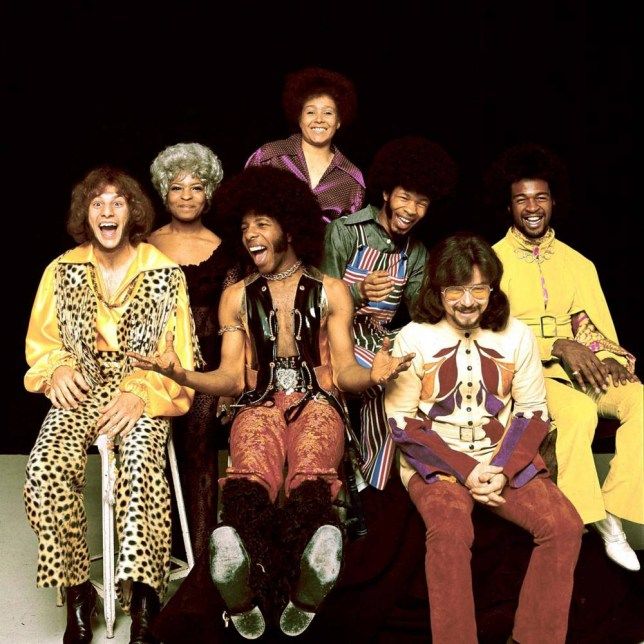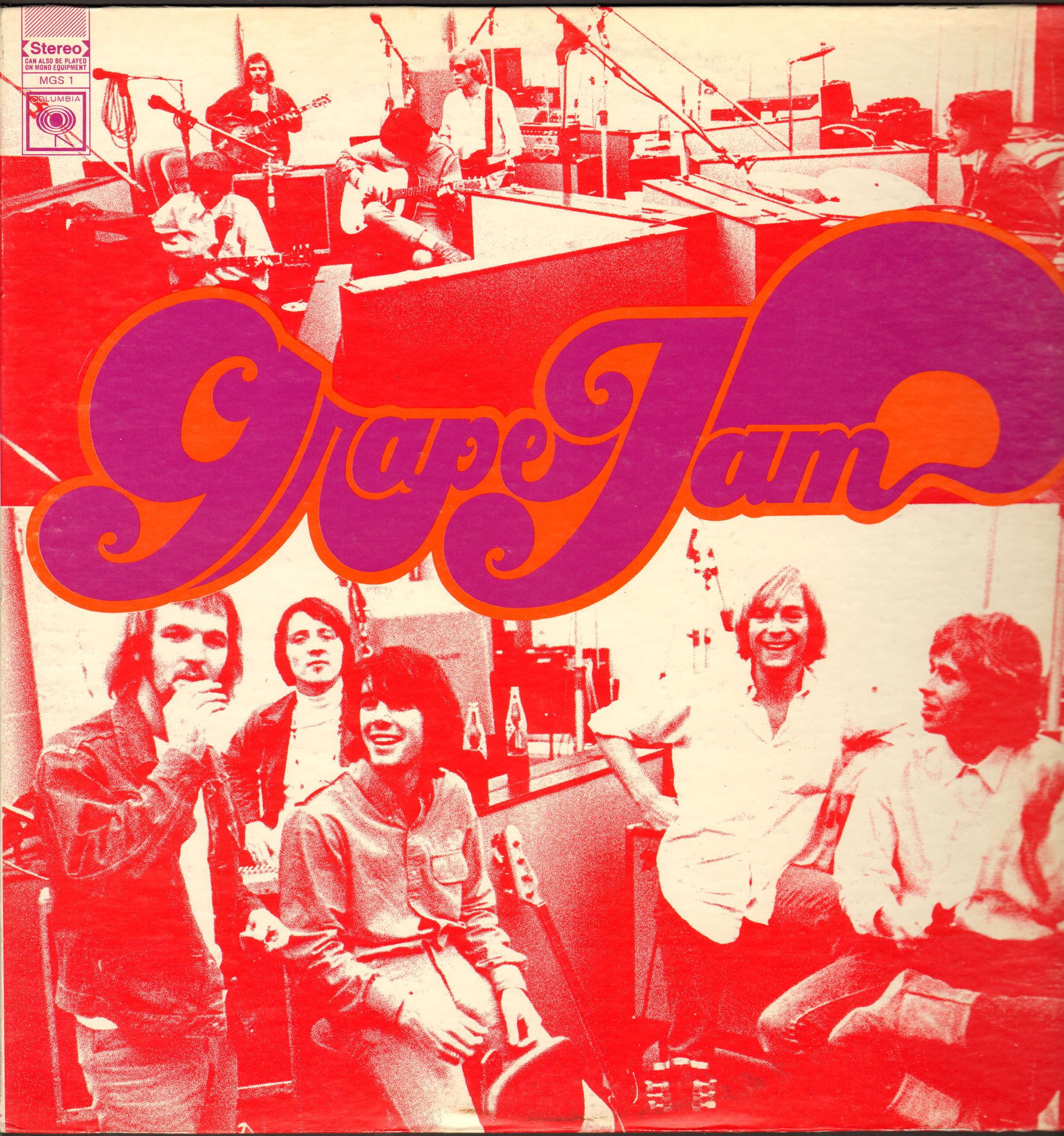 Sometimes it was just bold use of typography – as in Reid Miles's design for Jackie McLean's It's Time – that produced a simple yet eye-catching triumph. Miles said that in the 50s typography was "in a renaissance period". Sometimes companies chose an iconic symbol or look that would define their output – as Impulse! did with their trademark black, orange and white livery and striking logo.
It wasn't only designers who played a part in this era; photographers became a key component of the process. Many of the best-known Impulse! covers were by designed by art director Robert Flynn and photographed by a small group that included Pete Turner (who shot many great covers for Verve and was a pioneer of color photography), Ted Russell and Joe Alper (a man who went on to take some iconic Bob Dylan images).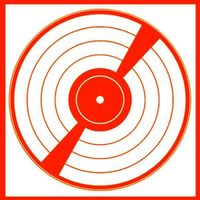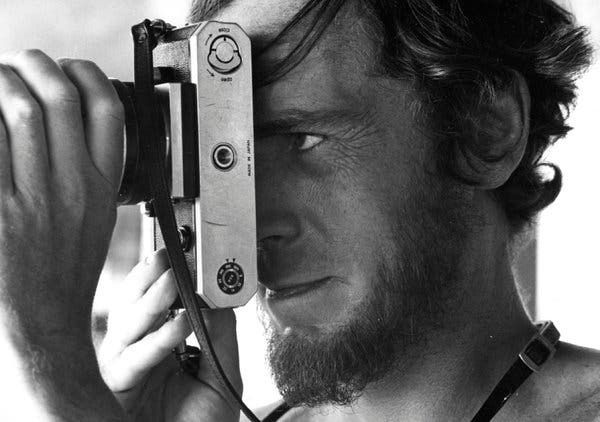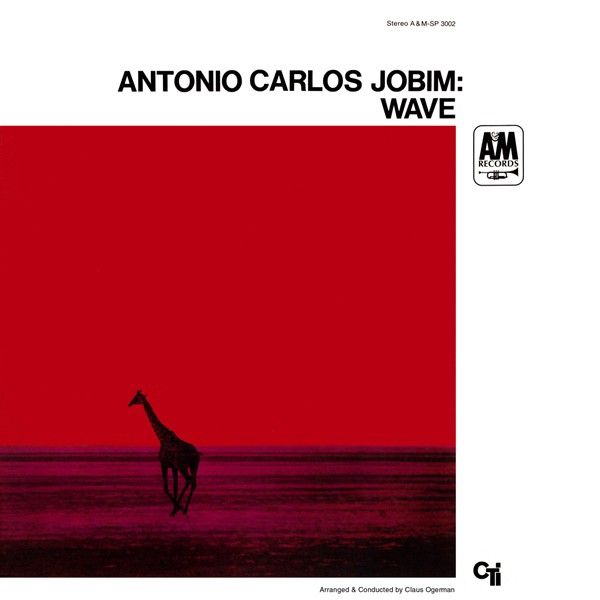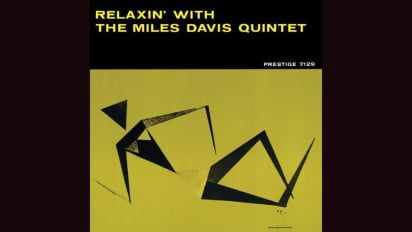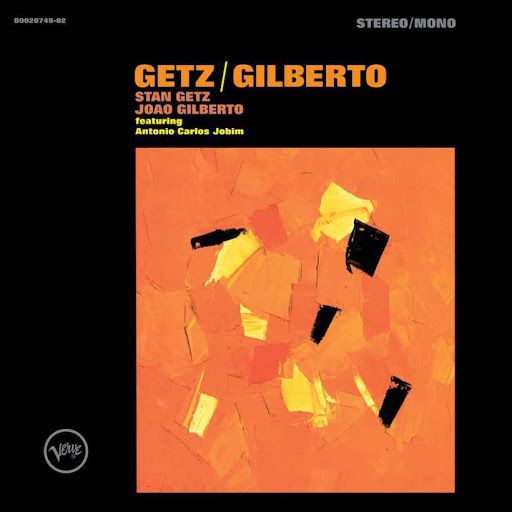 One of the most renowned photographers was Charles Stewart, responsible for cover shots on more than 2,000 albums, including his wonderful portraits of Armstrong, Count Basie, John Coltrane and Miles Davis. He was introduced to the record industry by his college friend Herman Leonard and never looked back. Leonard himself is one of the most respected jazz photographers of all time, to the extent that Quincy Jones remarked that "when people think of jazz, their mental picture is likely one of Herman's".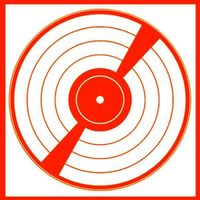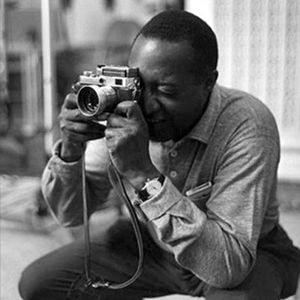 One of the most renowned photographers was Charles Stewart, responsible for cover shots on more than 2,000 albums, including his wonderful portraits of Armstrong, Count Basie, John Coltrane and Miles Davis. He was introduced to the record industry by his college friend Herman Leonard and never looked back. Leonard himself is one of the most respected jazz photographers of all time, to the extent that Quincy Jones remarked that "when people think of jazz, their mental picture is likely one of Herman's".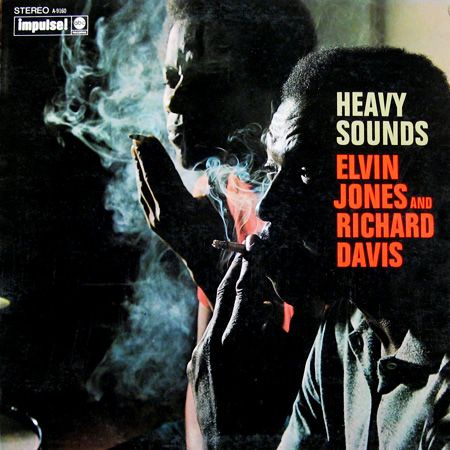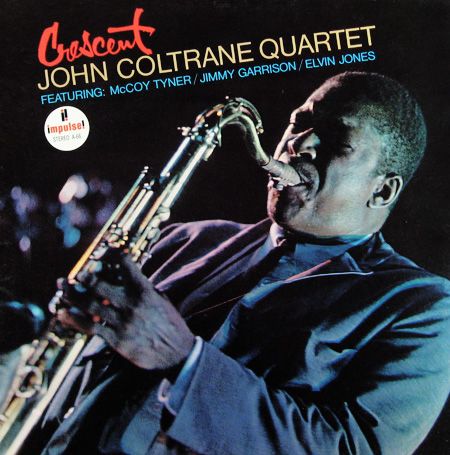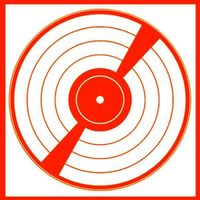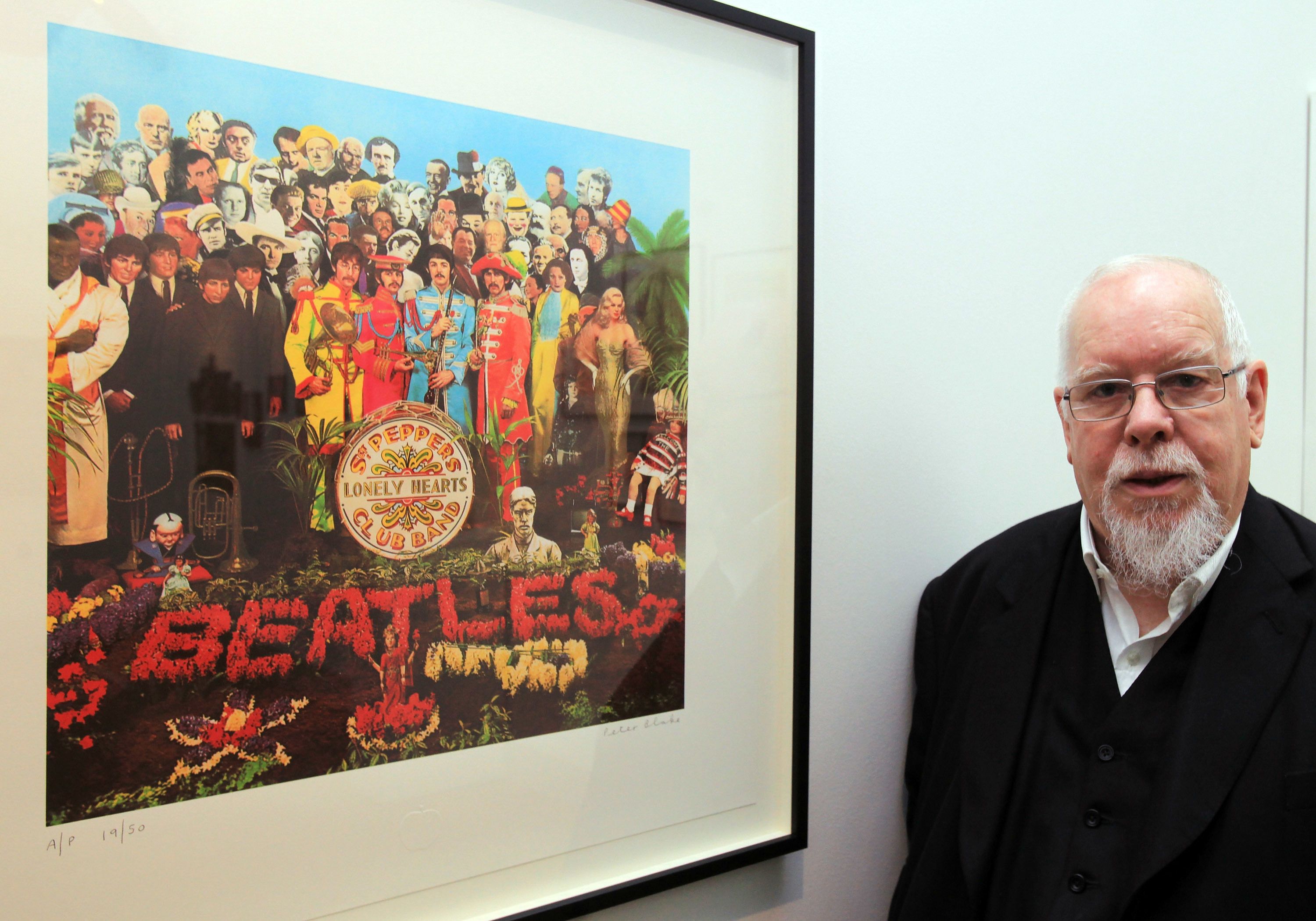 Peter Blake, is the artist who created The Beatles' Sgt. Peppers Lonely Hearts Club Band album cover, which many consider to be the most renowned album cover of all time.  Over the years, Blake's work influenced such pop art artists as Andy Warhol.  From the Art Story site: "In 1963, Blake found representation by Robert Fraser, the notorious art dealer who was later arrested with Mick Jagger for drug possession. This put Blake at the center of the swinging scene of 1960's London alongside leading figures of popular culture. It was Fraser who introduced Blake to Paul McCartney, and recommended him for designing the iconic album cover for The Beatles' Sgt Pepper's Lonely Hearts Club Band. Although this gig positioned Blake's work in the international limelight, he frequently recalls that he was only paid £200 and given no copyright or royalties on the final cover."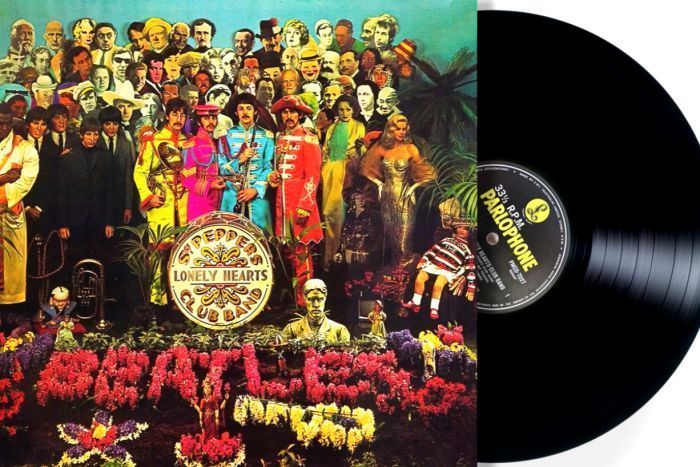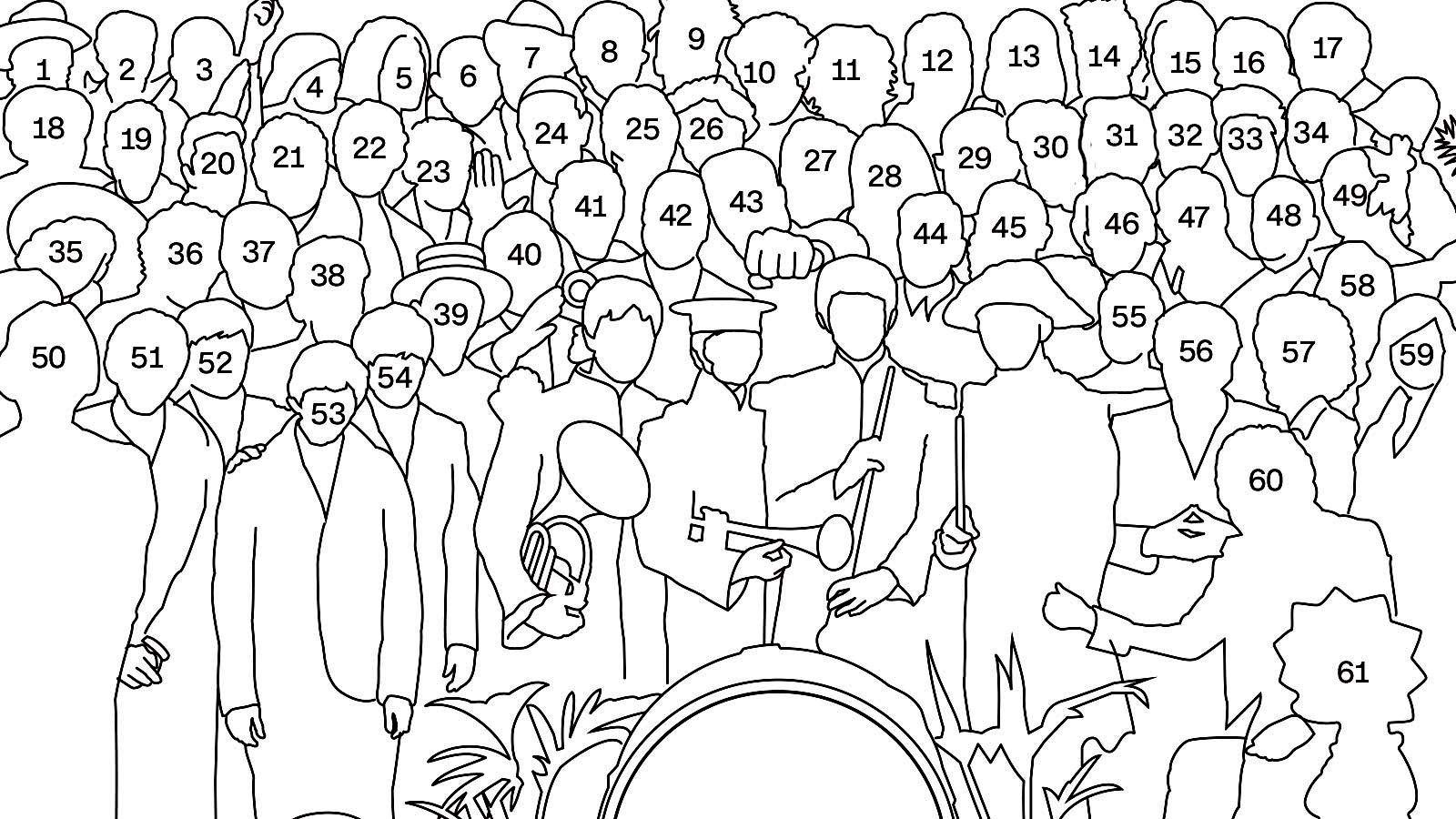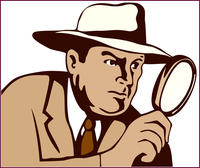 FURTHER INVESTIGATION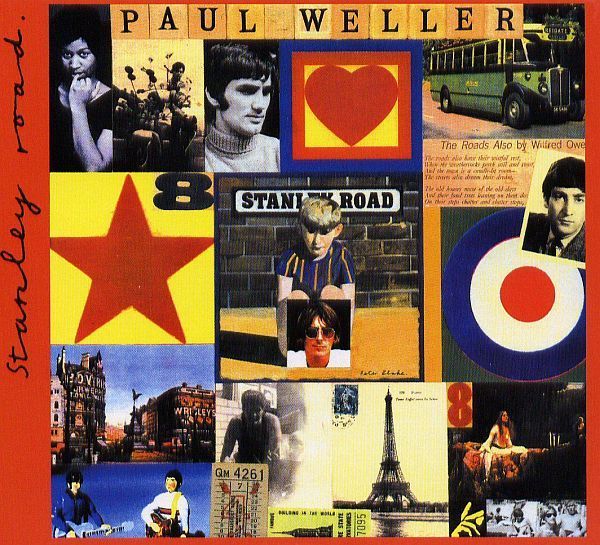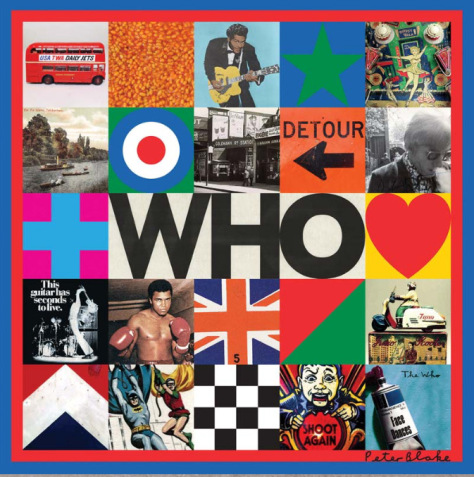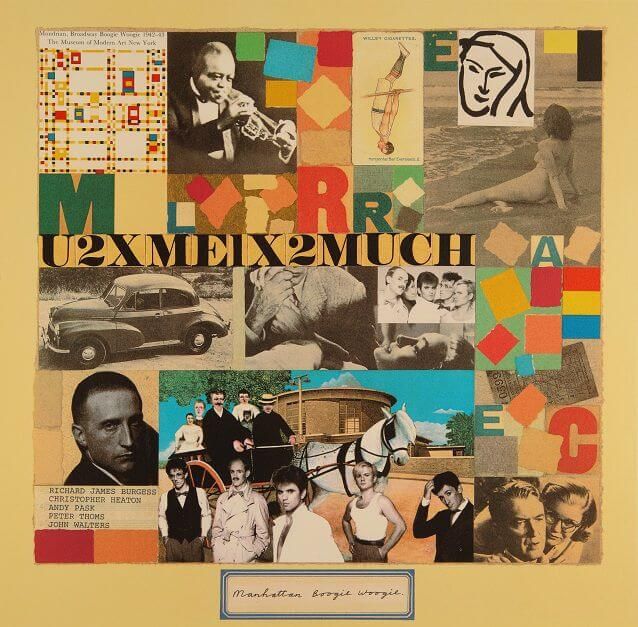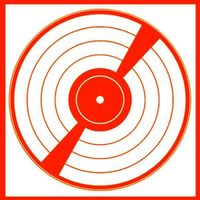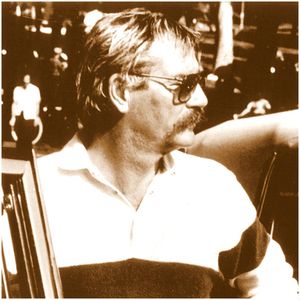 "The moody photography of Francis Wolff and the artistic genius of Reid Miles became hugely influential in the world of music and graphic design, and turned Blue Note album covers into enduring cultural gems.  Reid Miles (below), was twenty-eight years old when he began working on the designs for Blue Note's long playing records. He was working for Esquire magazine when he did his debut for Blue Note...It is ironic, given that Blue Note album sleeves have become the benchmark against which all modern jazz covers – and those of just about any other album – are measured, that Miles was not a jazz fan. Yet perhaps it was his distance from the music that was also his strength, allowing him to approach the design unencumbered by all but the basic details – the album title, the feel of the music, and something about the session. And of course, he had Francis Wolff's brilliant photographs to work with. Reid was also interested in photography and began taking his own shots when he didn't have the right kind of image from Wolff, who was sometimes frustrated by the way Miles drastically cropped his photographs.  Miles wasn't paid a lot, at around $50 per cover, and often designed several albums on a Saturday, when not at his full-time job."  (A History of Graphic Design site)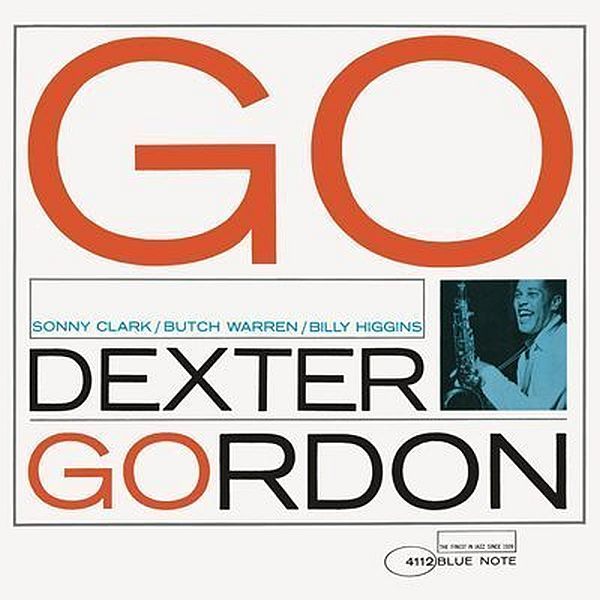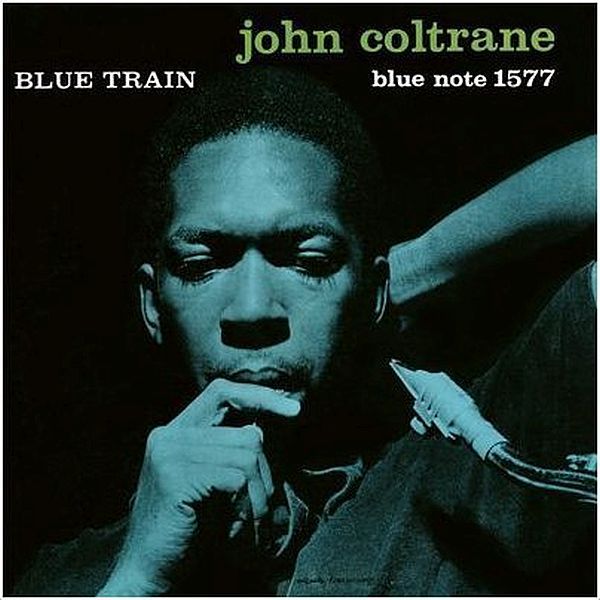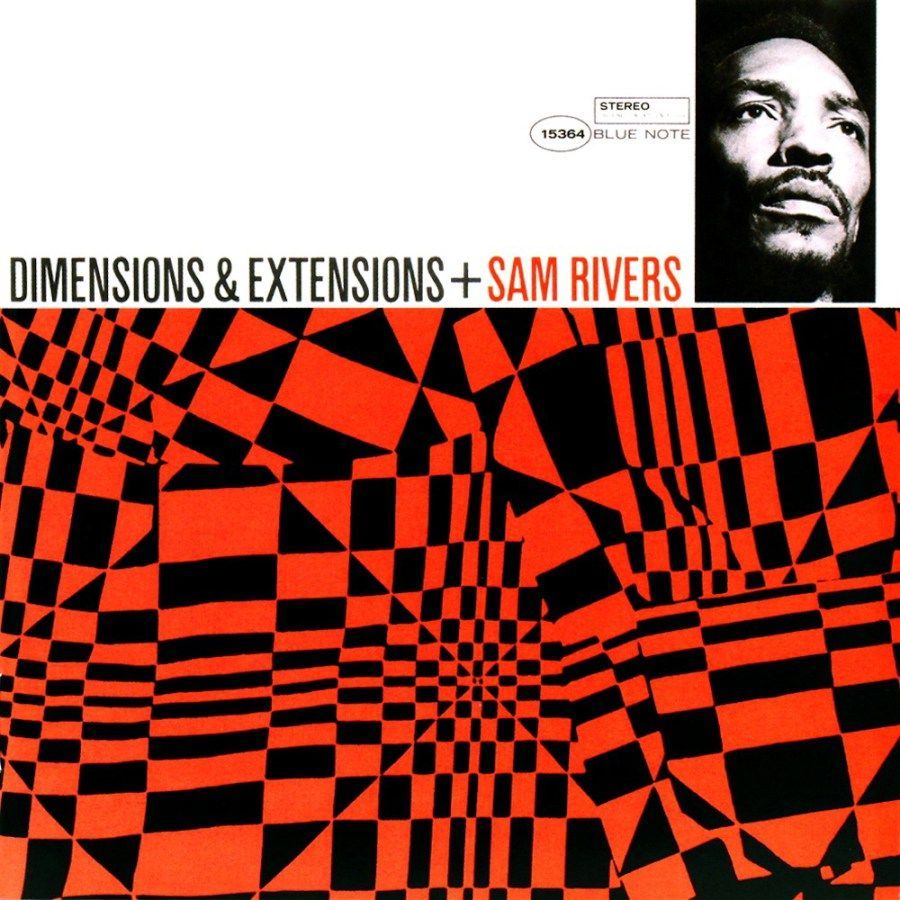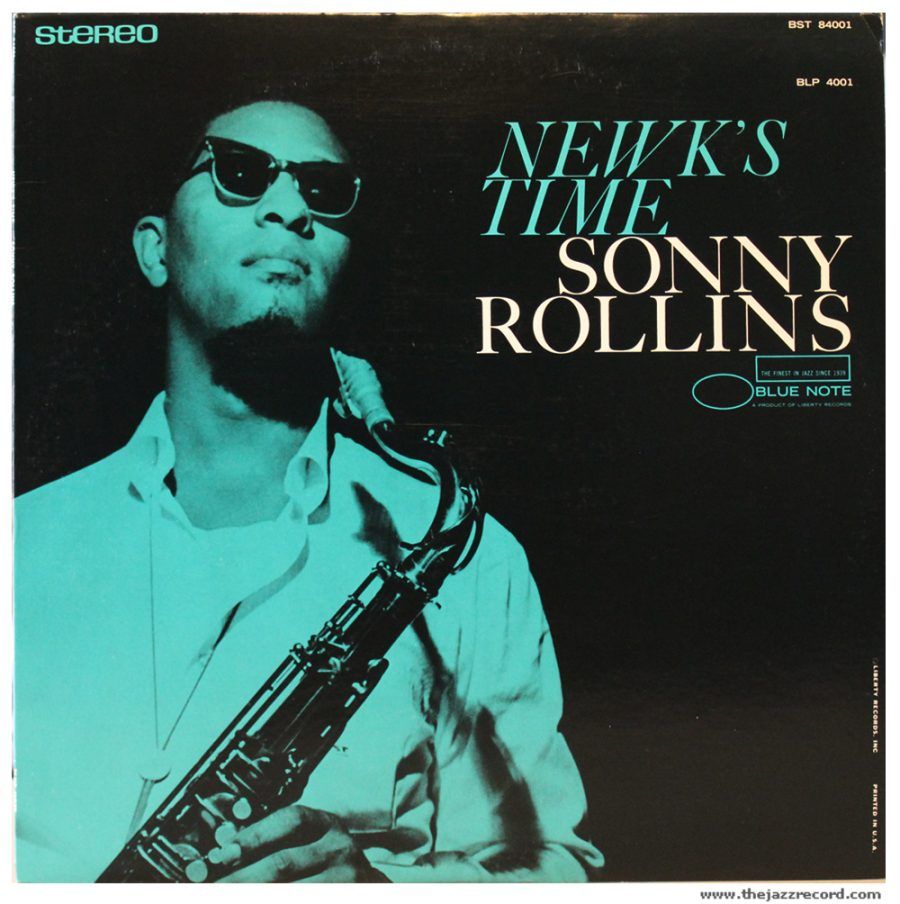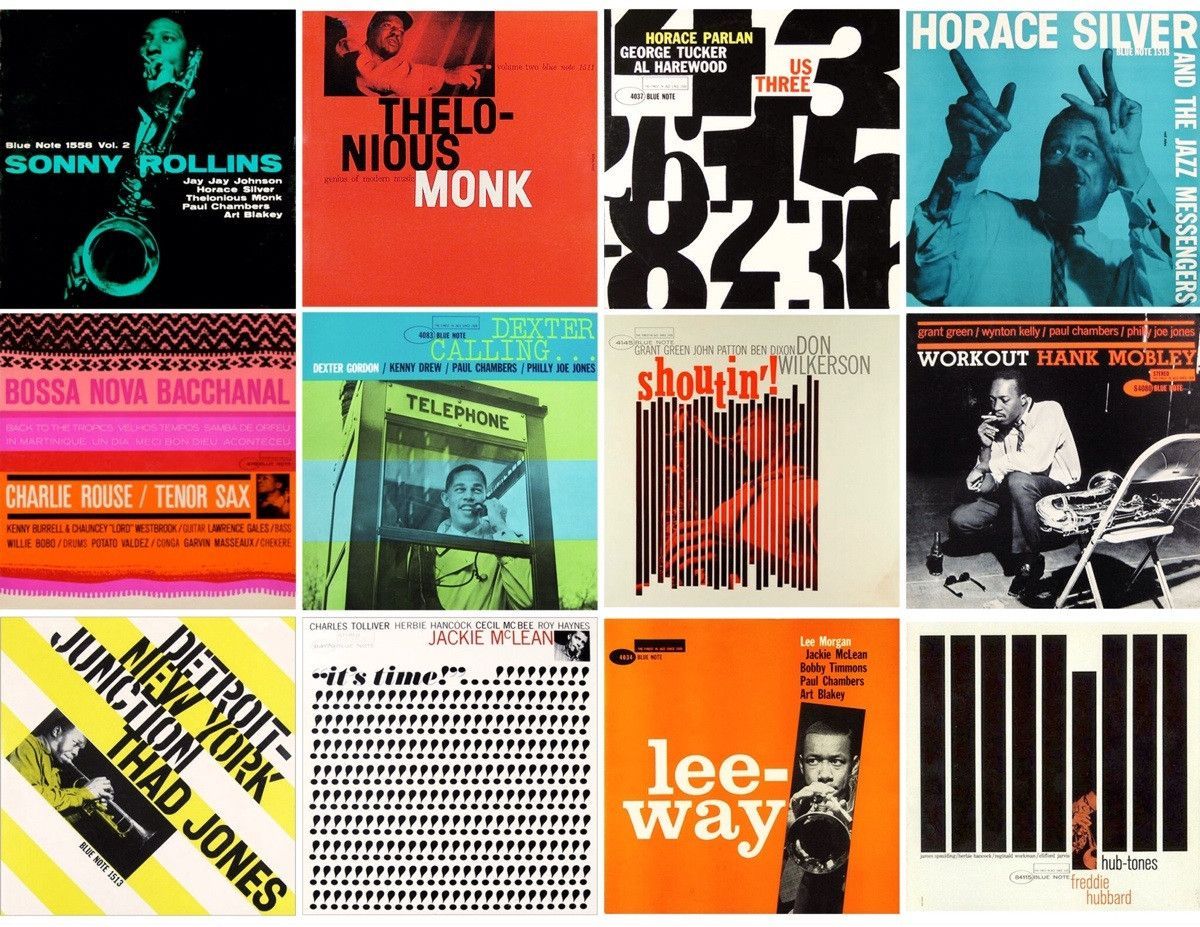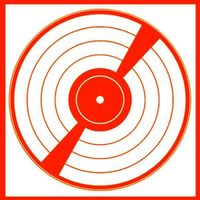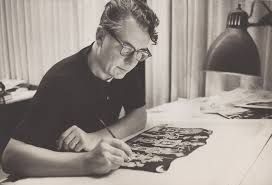 Jim Flora was best known for his distinctive and idiosyncratic album cover art for RCA Victor and Columbia Records during the 1940s and 1950s, was also a prolific commercial illustrator from the 1940s to the 1970s and the author/illustrator of 17 popular children's books. He was a fine artist as well, who created hundreds of paintings, drawings, etchings and sketches over his 84-year lifespan.
"Flora's distinctive drawing style was a light-hearted blend of caricature and surrealism, with humorous juxtapositions of physically exaggerated characters, some with Picasso-skewed eyes. His celebrated portrayals included Louis Armstrong and Shorty Rogers. Flora came up with monthly masterpieces, including the album covers for Bix + Tram and Kid Ory And His Creole Jazz Band. He used pigmentation to make Benny Goodman, Charlie Ventura and Gene Krupa look like bedspread patterns." A History of Album Covers)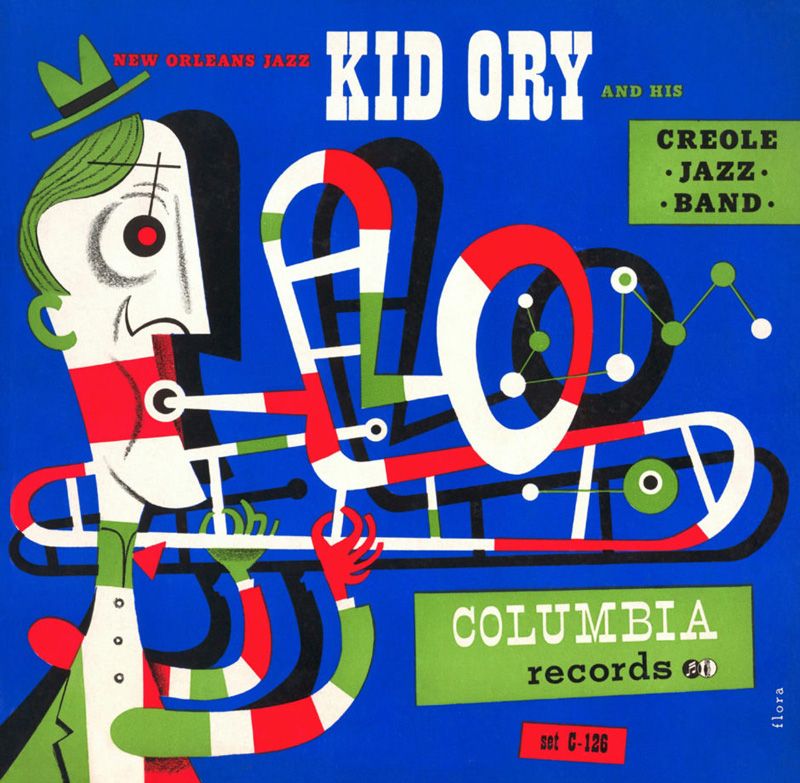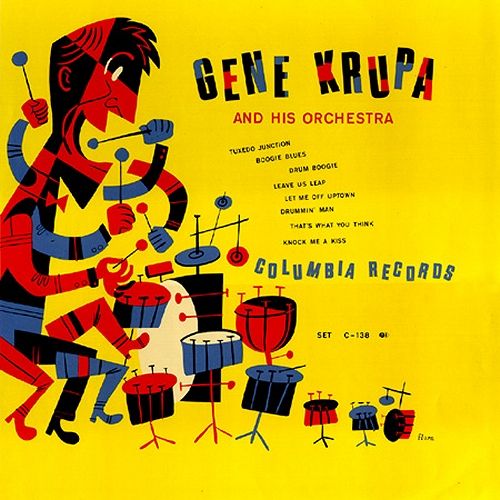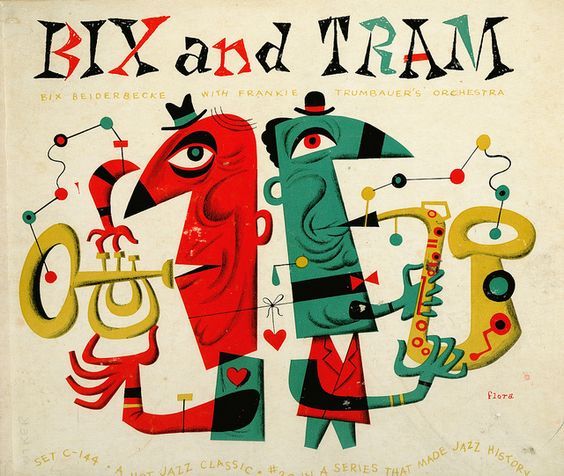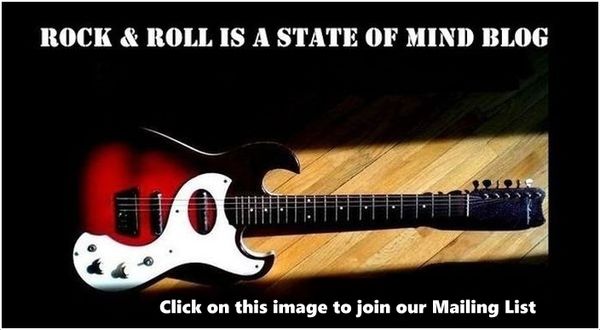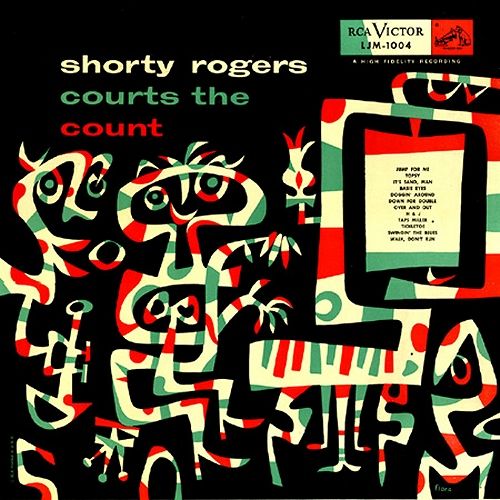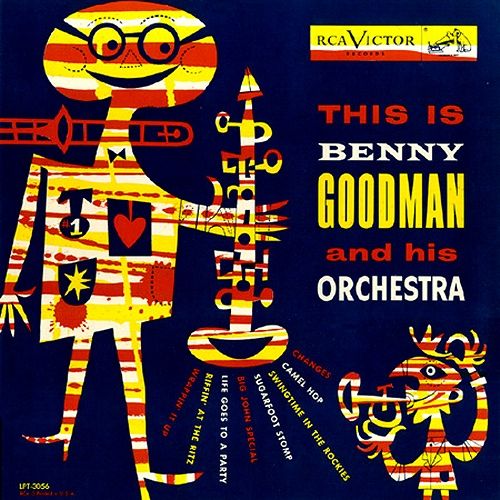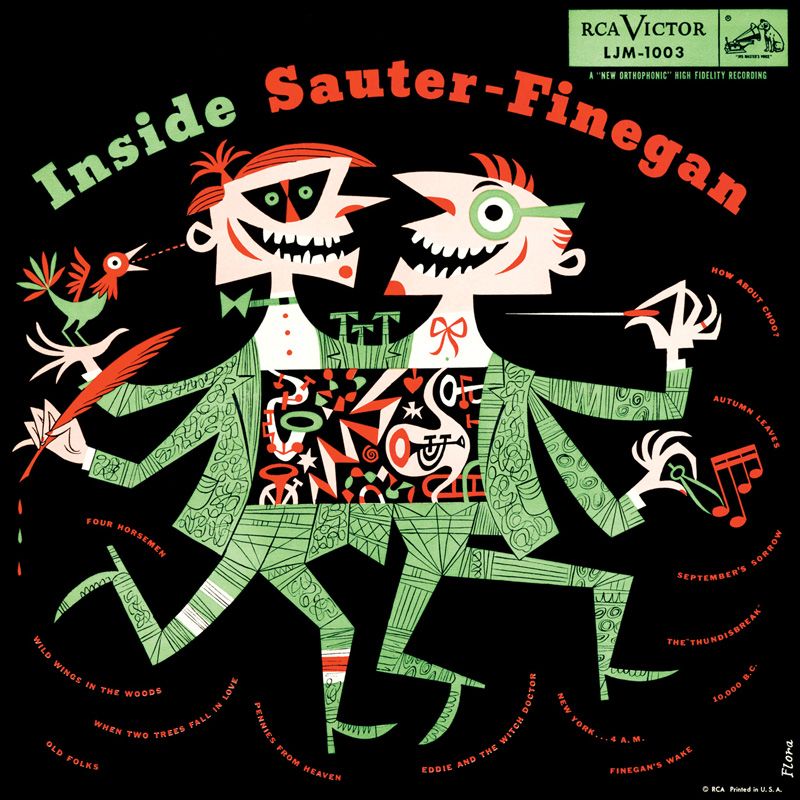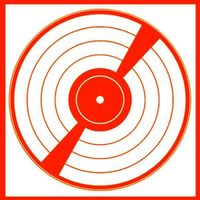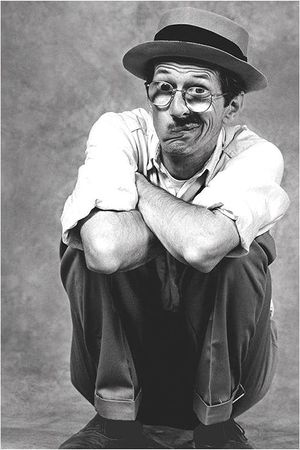 Music and comic book art are the two passions of Robert Crumb's creative life. In a video from W.W. Norton, Crumb talks about his obsessive interest in the old-time blues, folk and country music of the 1920s and 1930s. 'I think it's neurological,' he says. 'Some quirky types of nervous systems are just attracted to that old music.'  Crumb's most famous cover, for this 1968 album by Janis Joplin's band, was completed in one all-night drawing session for $600. The album was originally titled Sex, Dope and Cheap Thrills, but the record company didn't like it. No one was thrilled with the original cover image, either – a photo of the band lying naked in bed together – so they contacted the artist. "I just did it as a work for hire," says Crumb, who was making a name for himself at the time as one of the original underground cartoonists of Zap Comix. Crumb drew this montage as the back cover, but Joplin and the record company agreed to use it on the front.
From the Open Culture site: "As one of the pioneers of the underground comix movement in the late 1960s, Crumb's work often related in some way to his love of music. His famous Keep on Truckin comic of 1968 was inspired by the lyrics of Blind Boy Fuller's song, Truckin' My Blues Away.That same year Janis Joplin, who was singing with Big Brother & the Holding Company, asked Crumb to design the cover of the band's album Cheap Thrills.  Since then, Crumb has designed hundreds of album covers and music posters. His new book, R. Crumb: The Complete Record Cover Collection, brings together all the covers and many related works. The book contains portraits of famous artists like Robert Johnson and Woody Guthrie, along with works featuring obscure artists with names like "Ukelele Ike" and "Big John Wrencher and his Maxwell Street Blues Boys." There are also covers and posters made for Crumb's own band, the Cheap Suit Serenaders."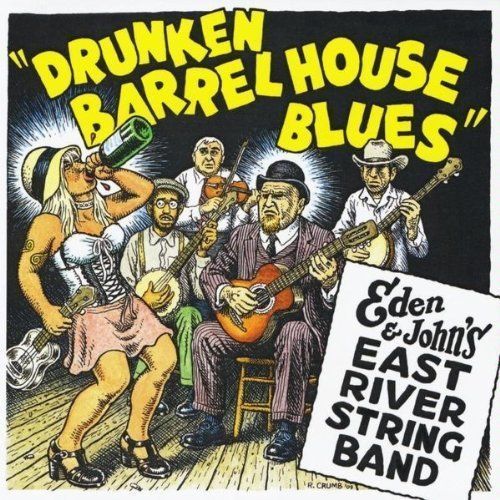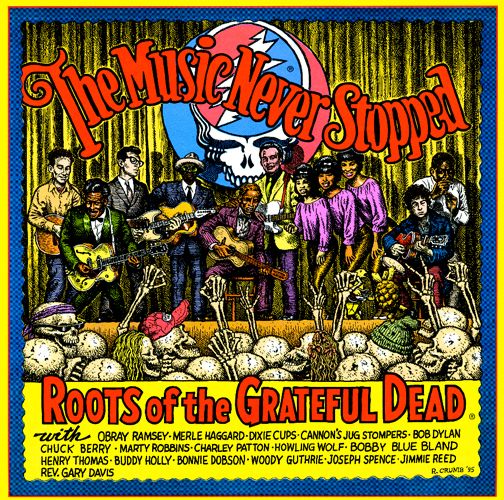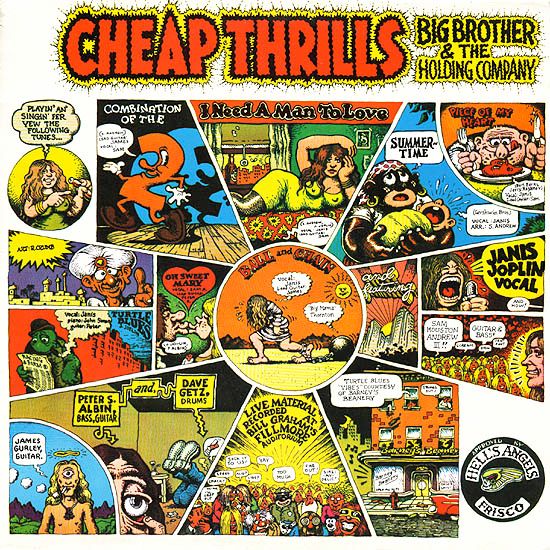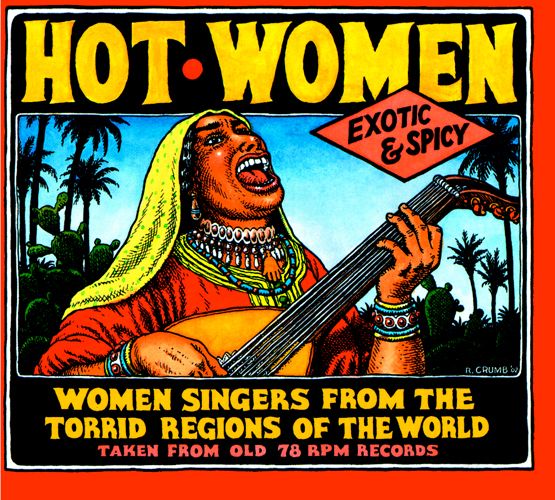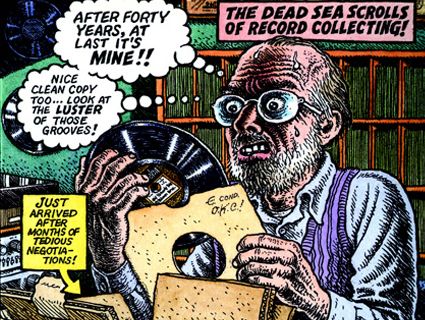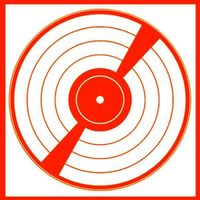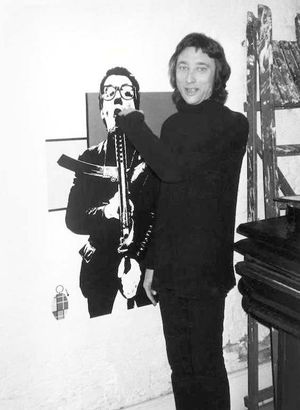 Barney Bubbles (aka Colin Fulcher) is remembered for all of the iconic album covers he created in the 70's and 80's when he produced art design projects (album covers, logos & artist related visuals) for Stiff Records and the weekly music magazine, New Musical Express.  Later on, he would gravitate towards making music videos such as the ones he created for The Specials song, "Ghost Town" and Elvis Costello's "Clubland". 
Barney Bubbles joined Stiff Records as designer and art director early in 1977. With the label's co-founder Jake Riviera he generated a body of creative work that helped to secure Stiff's reputation as an exciting new independent label. Bubbles created sleeves for bands including the Damned, Elvis Costello, Ian Dury and Wreckless Eric.
"I love rock and roll…I can't get enough of it! But I'm really sad the way it's gone. I find all the young designers…and I've talked to a lot of them…they think they're doing Art, and they talk about record covers as Art. They do one sleeve and they are already talking about what they are going to do for the next album cover. All that to me is highly suspect because you've got to wait, hear the music and meet the guys, and they tell you what they want and then it's up to you to deliver that." (Barney Bubbles interview in The Face magazine 1981)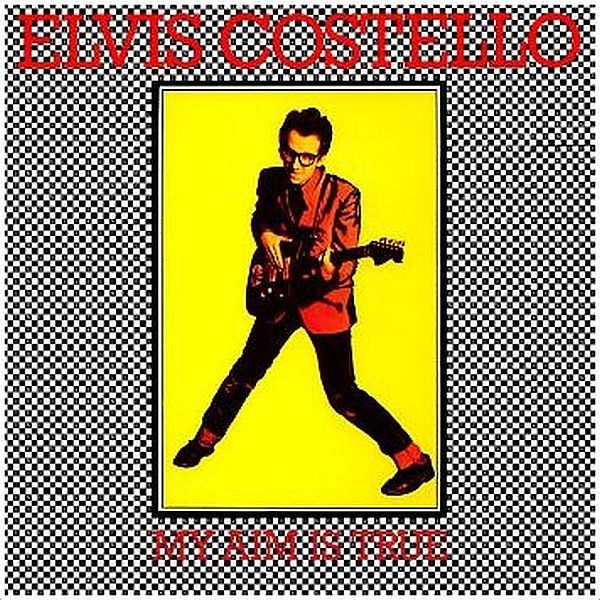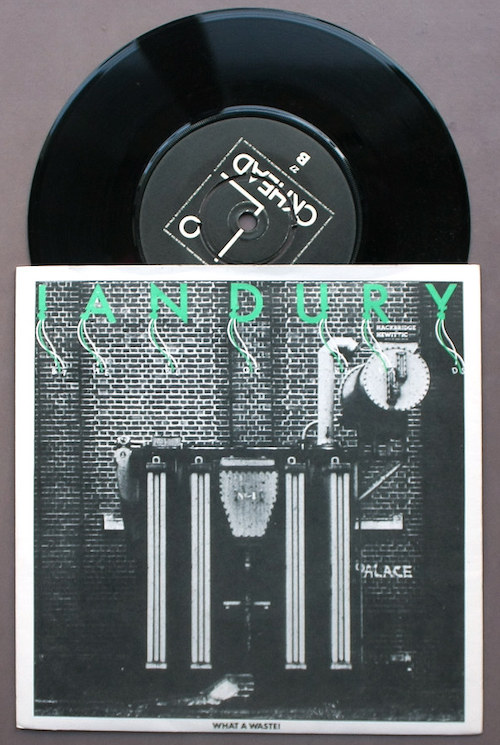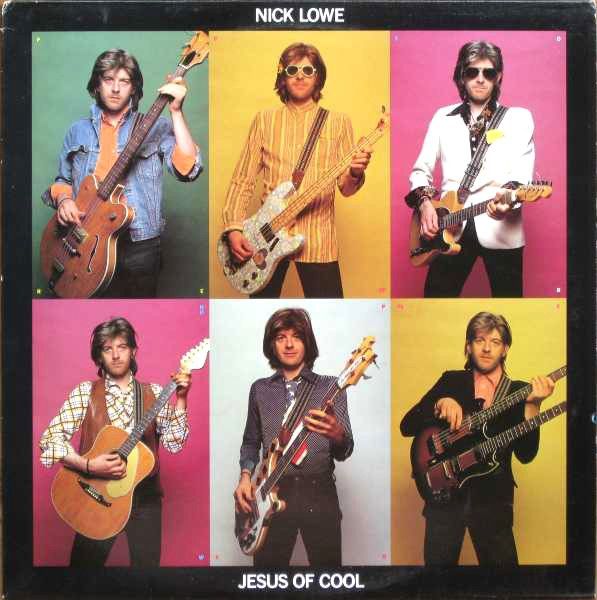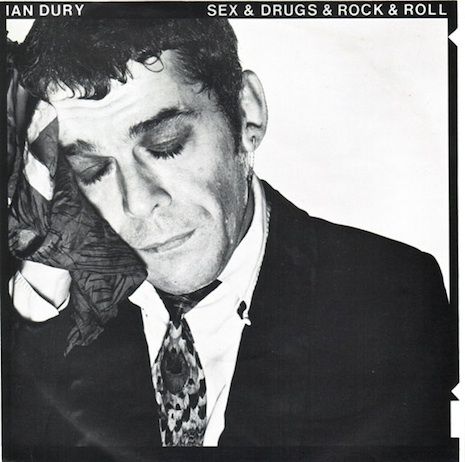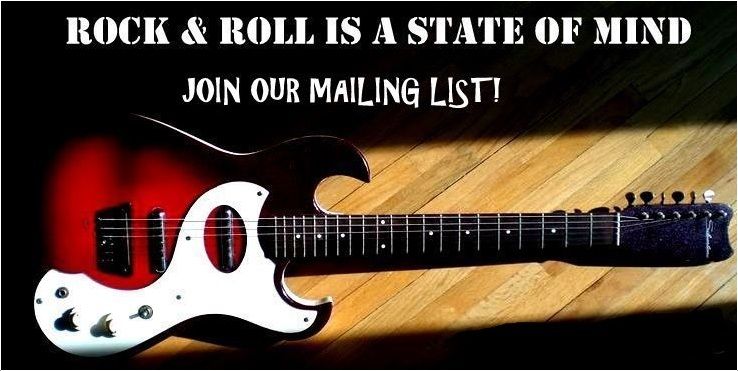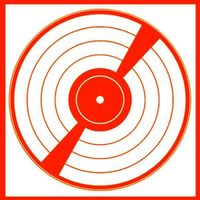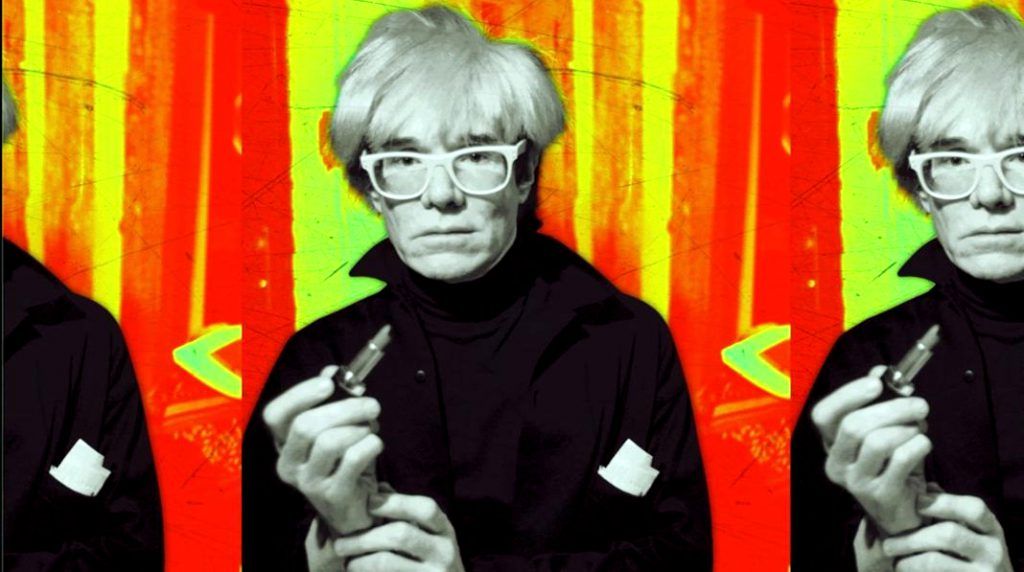 Andy Warhol is probably the most famous artists listed in this blog post.  In the late 50's, Warhol was still a struggling young artist when the RCA hired him to design album covers for the label.  Although, Warhol would move on to create his art in a wide variety of mediums, he would still design album covers (particularly for the Rolling Stones) over the years.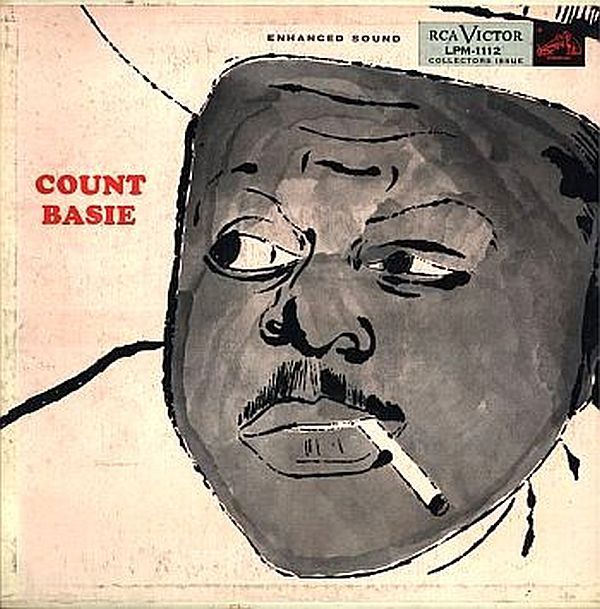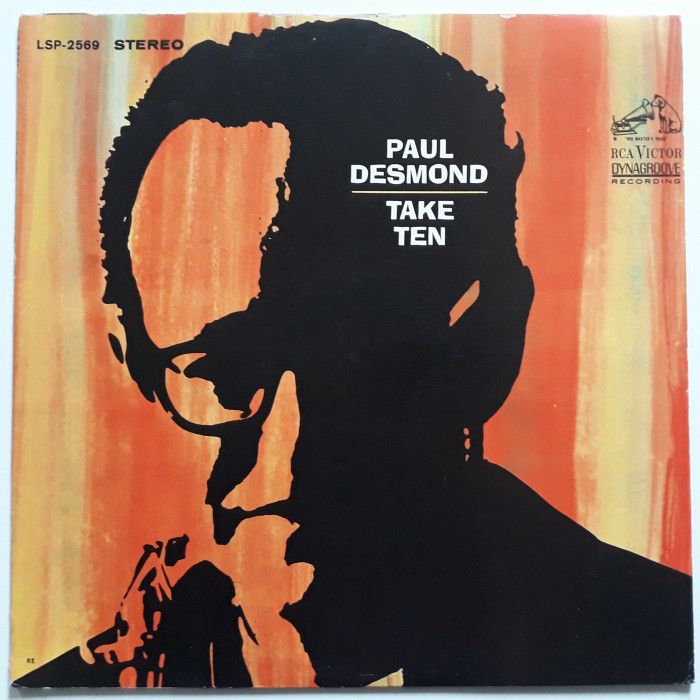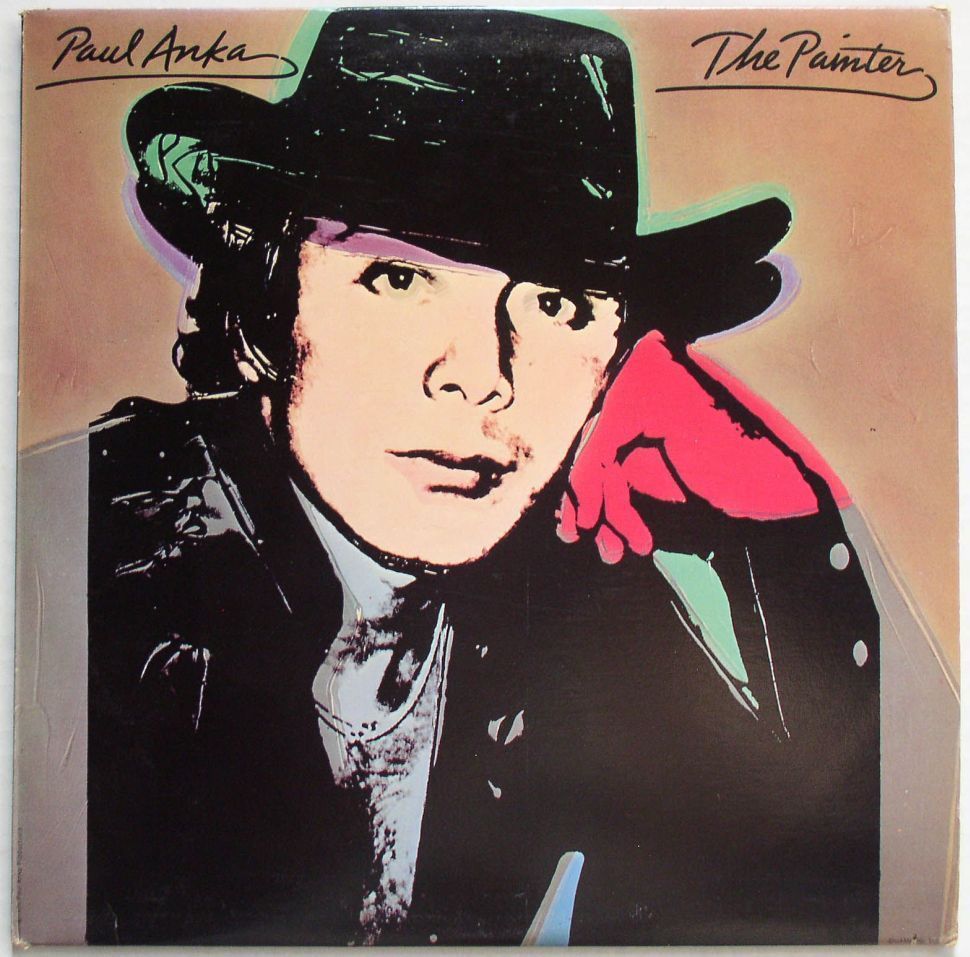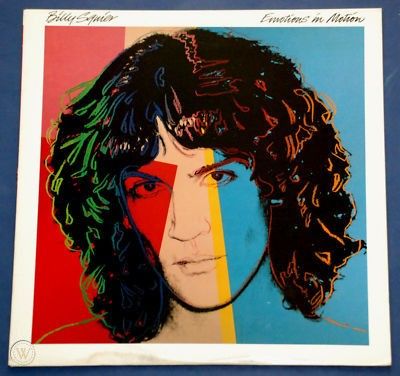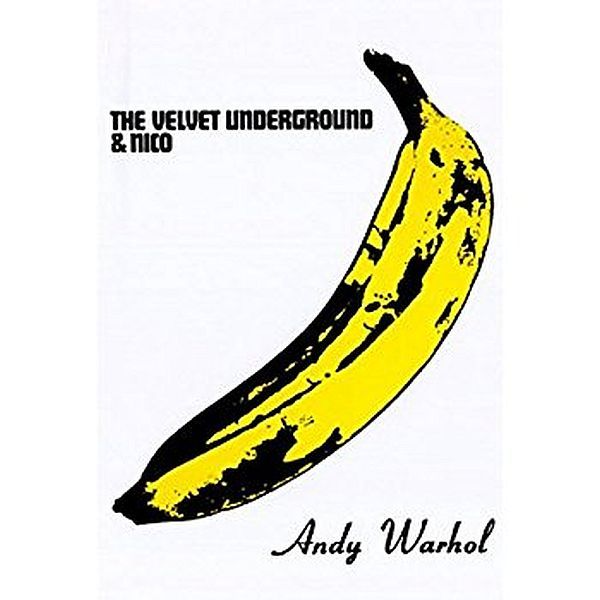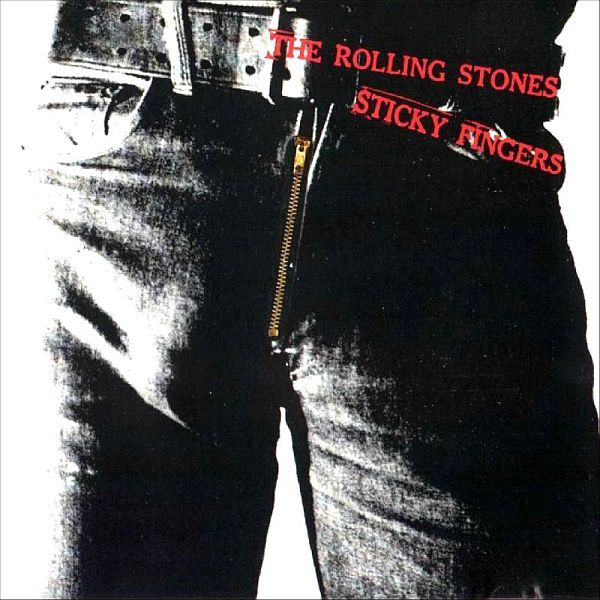 The Rolling Stones paid Andy Warhol £15,000 for the cover of their album, a considerable amount of money 45 years ago (£150,000 or $200,000). Sticky Fingers is routinely lauded as one of the greatest record covers ever, and while Warhol was its instigator, it was actually designed by Craig Braun, who also worked on Joe Cocker's Mad Dogs And Englishmen and The Carpenters' 1971 album.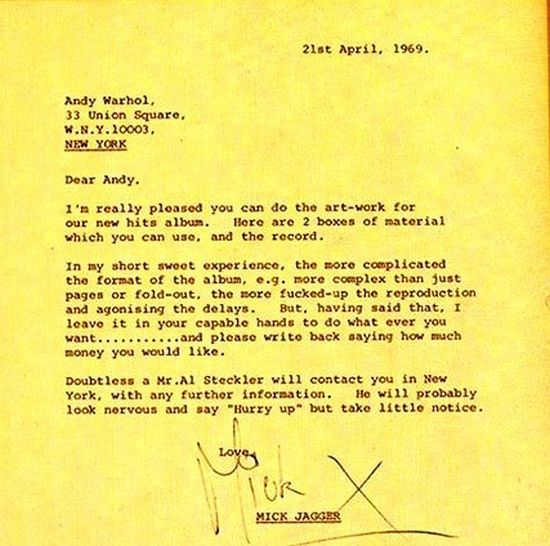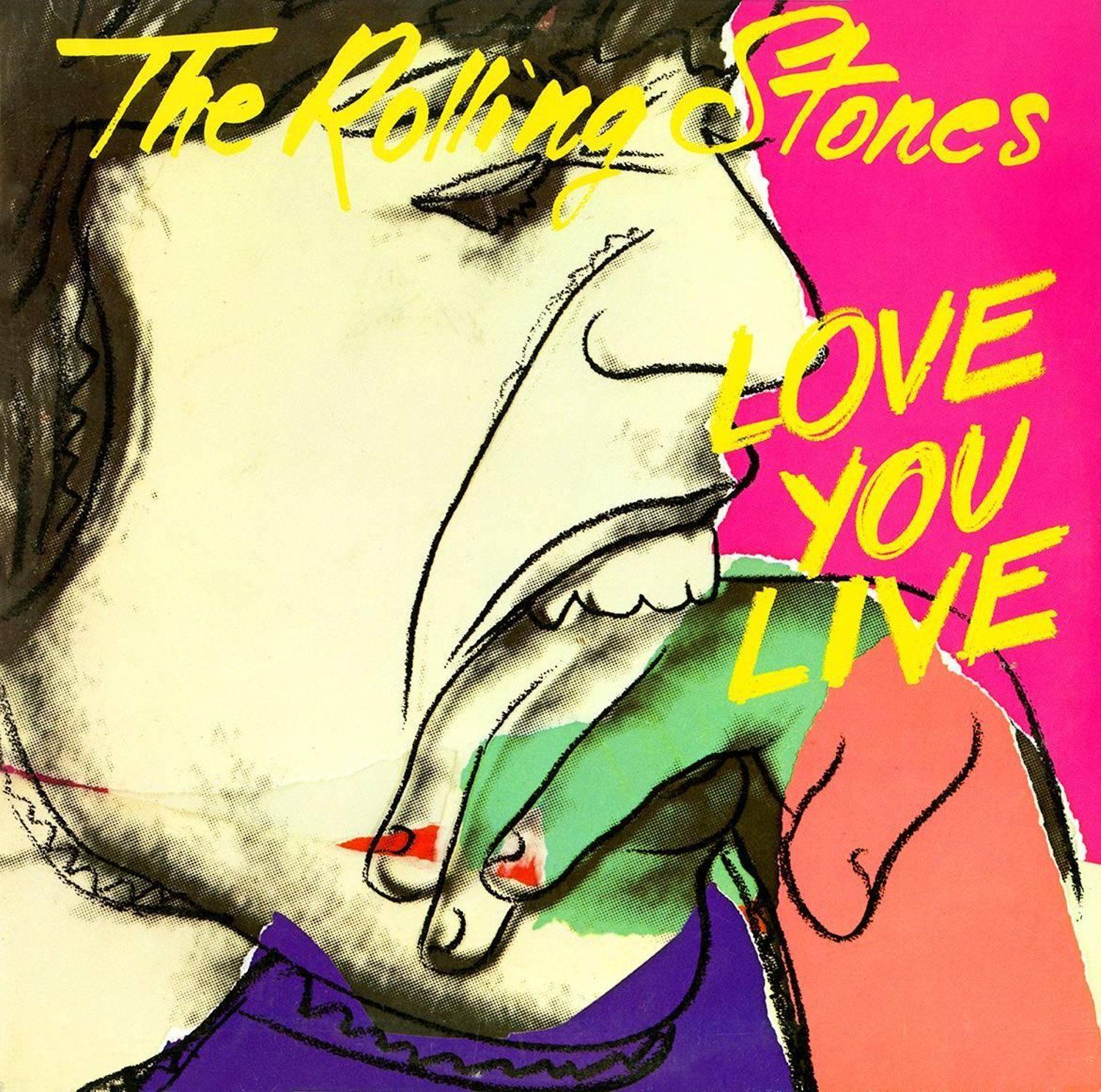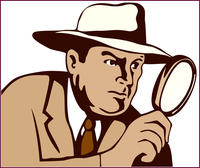 Further Investigation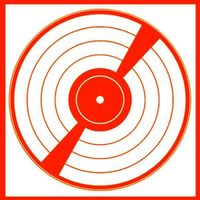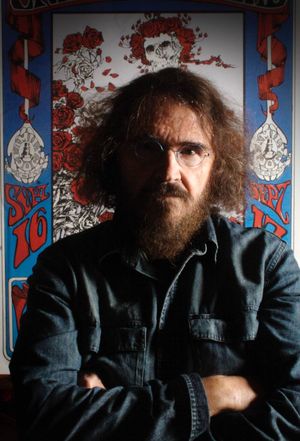 Best remembered for creating the popular "Skull & Roses" logo for the Grateful Dead, Miller started out in the sixties add unique artistic touches to hot rods that were a big part of the California youth culture during the early 60's.  As California turned on, tuned in and dropped out, Miller gravitated towards designing many renowned psychedelic posters for various concerts.  "In 1967, Mouse collaborated with artists Kelley, Rick Griffin, Victor Moscoso and Wes Wilson to create the Berkeley Bonaparte Distribution Agency.[3] Mouse and Kelley also worked together as lead artists at Mouse Studios and The Monster Company - producing album cover art for the bands Journey and Grateful Dead. The Monster Company also developed a profitable line of T-shirts, utilizing the four color process for silk screening.  The psychedelic posters Mouse and Kelley produced were heavily influenced by Art Nouveau graphics, particularly the works of Alphonse Mucha and Edmund Joseph Sullivan. Material associated with psychedelics, such as Zig-Zagrolling papers, were also referenced. Producing posters advertising for such musical groups as Big Brother and the Holding Company, Quicksilver Messenger Service, and Grateful Dead led to meeting the musicians and making contacts that were later to prove fruitful." (Wikipedia)  By The 70's, Miller began to design album covers for folks like The Grateful Dead and the Steve Miller Band.  In the 80's, he was involved in designing rock memorabilia.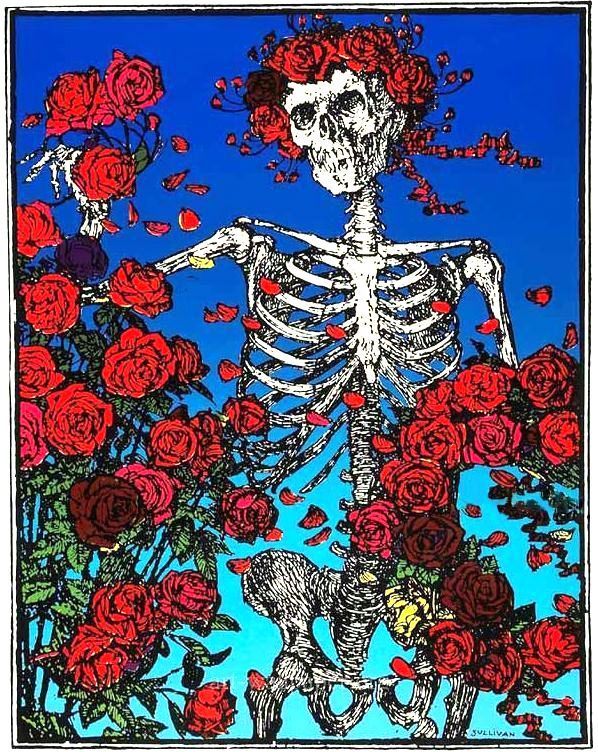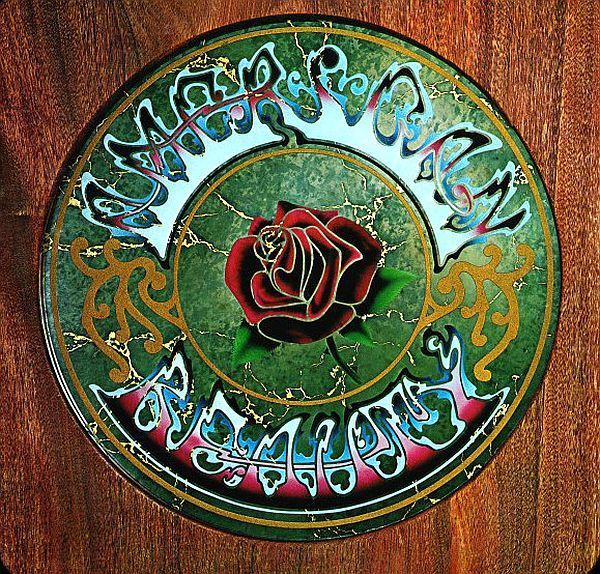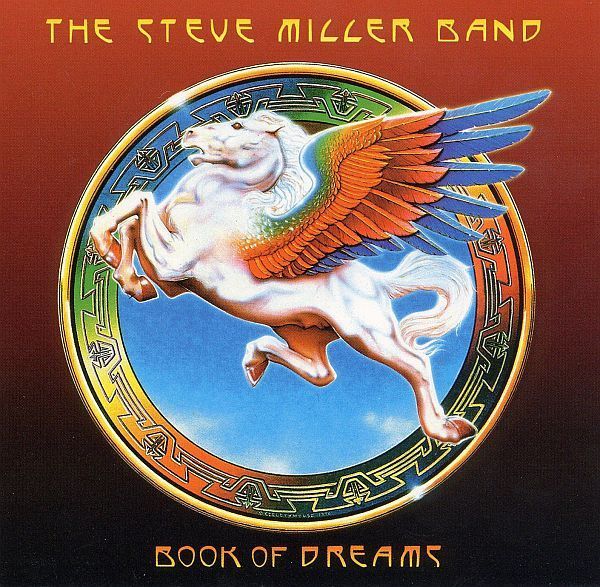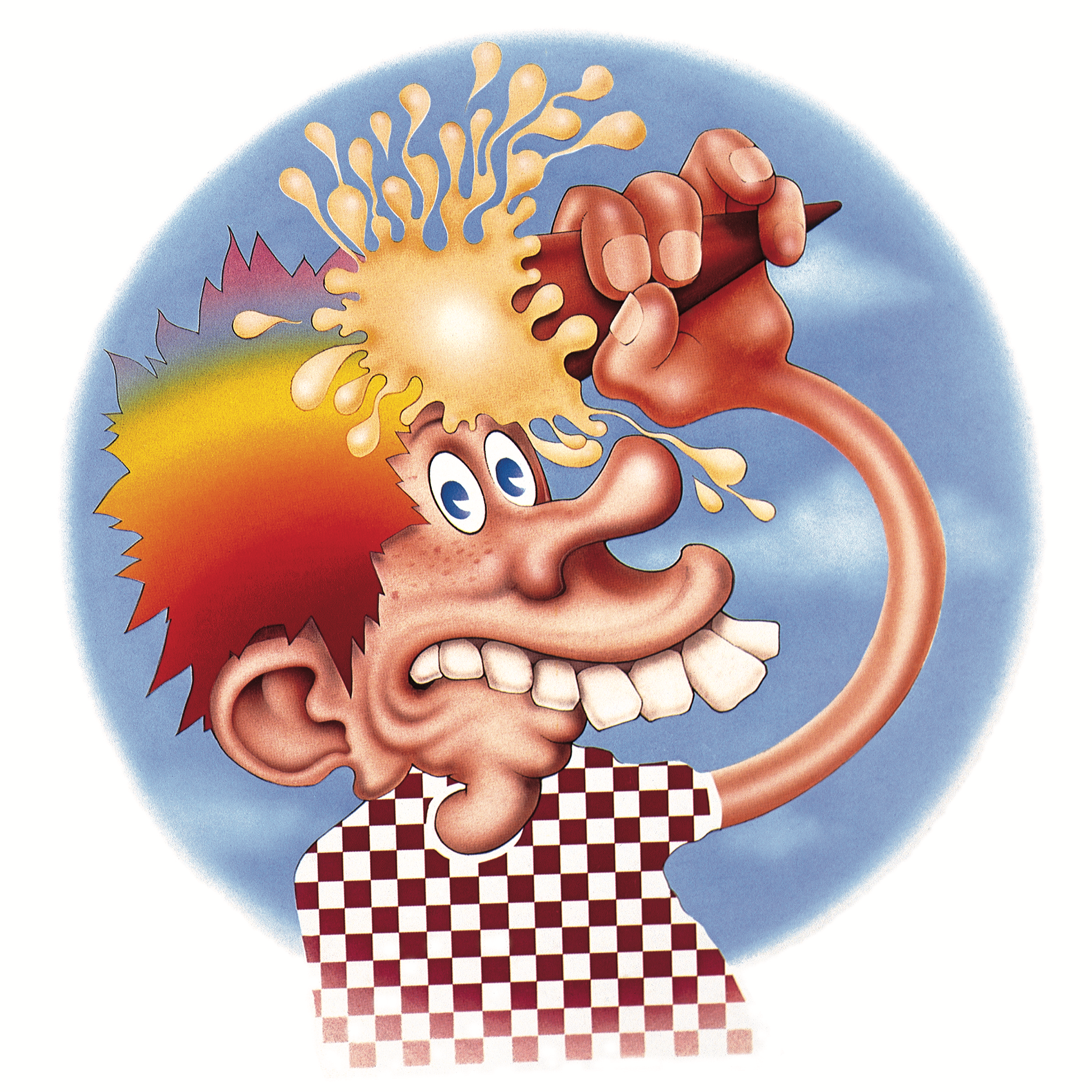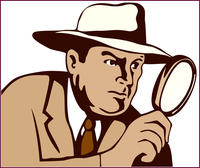 Further Investigation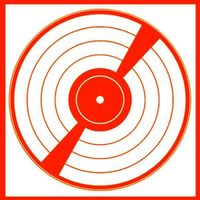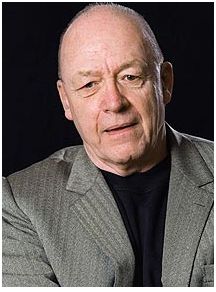 Guy Peellaert was a Belgian artist, painter, illustrator, comic artist and photographer, most famous for the book Rock Dreams, and his album covers for rock artists like David Bowie and The Rolling Stones.  "Peellaert came to greater attention with Rock Dreams. It sold more than 1m copies in its various editions. The meticulously detailed paintings created imaginary situations, uniting people in fantasy situations, frequently adapted from iconic photographic images. Laughing moptop-era Beatles race towards the camera as if in an outtake from Help! - only this time not with screaming fans but a copper in hot pursuit. Bob Dylan sits in a limousine cradling a cat. A man we presume is Sam Cooke lies murdered in a motel room.  Rock Dreams led immediately to important commissions. Bowie had him deliver the artwork for Diamond Dogs, with the singer as some louche, human-headed dog, part-whippet, part-sphinx, totally under the skin of the public perception of Bowie at this point in his career. Peellaert did the cover for It's Only Rock'n'Roll in the same year. Among the acts he subsequently painted for were Guy Béart (Béart chante l'espace), Bowie (Bowie at the Beeb), Willie Deville (A Horse of a Different Color), Lio (Ballades and its counterpart Pop Songs) and, just released, Second Sex's Petite mort. He was also active, especially during the 1980s, as a film poster artist for films from, among others, Robert Altman, Robert Bresson, Francis Ford Coppola, Martin Scorsese and Wim Wenders." (The Guardian 2009)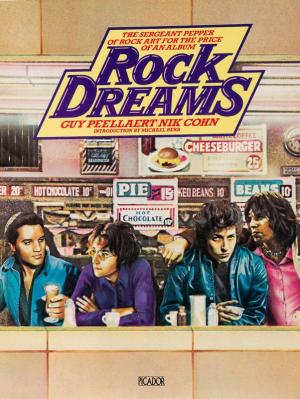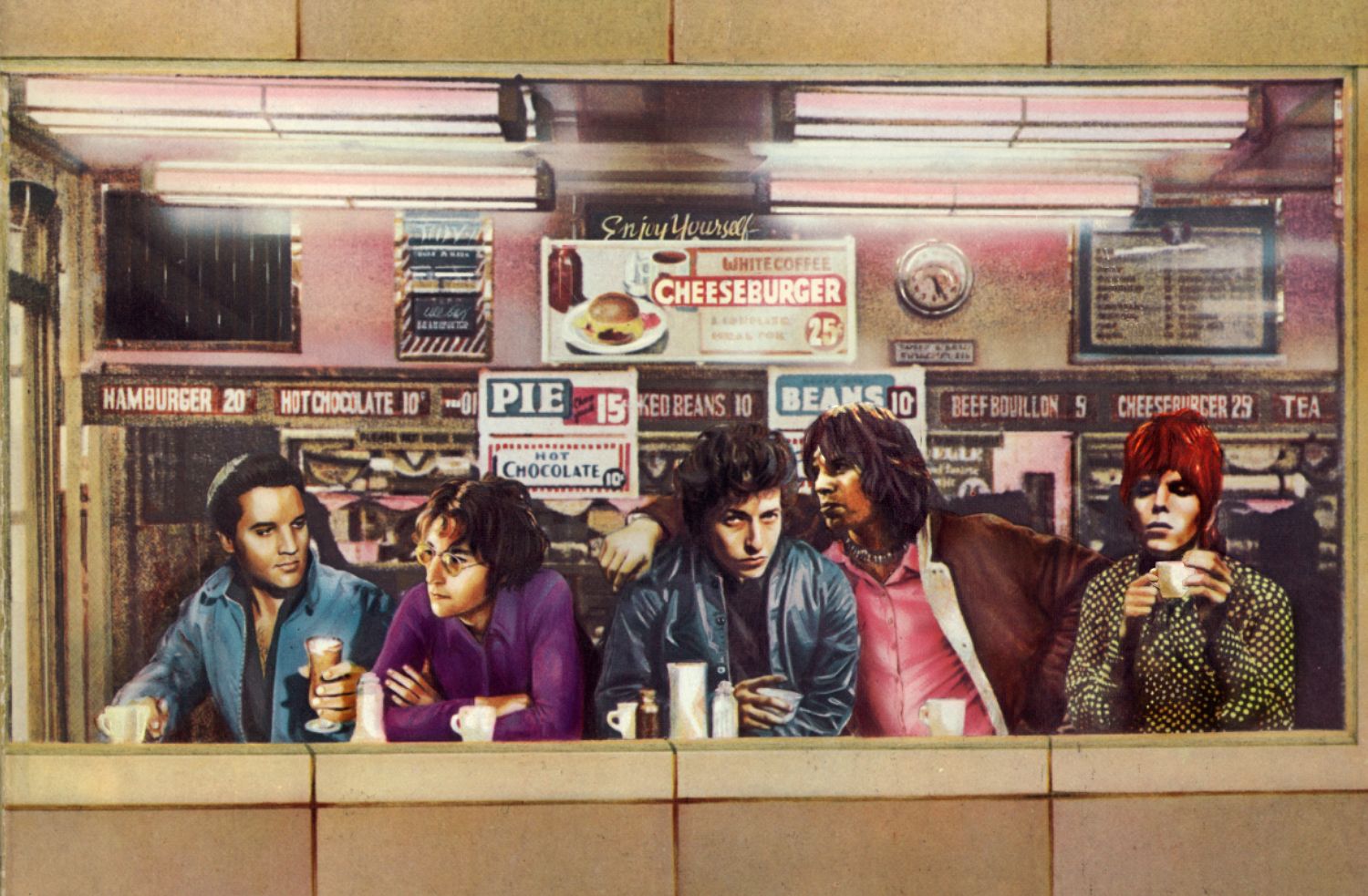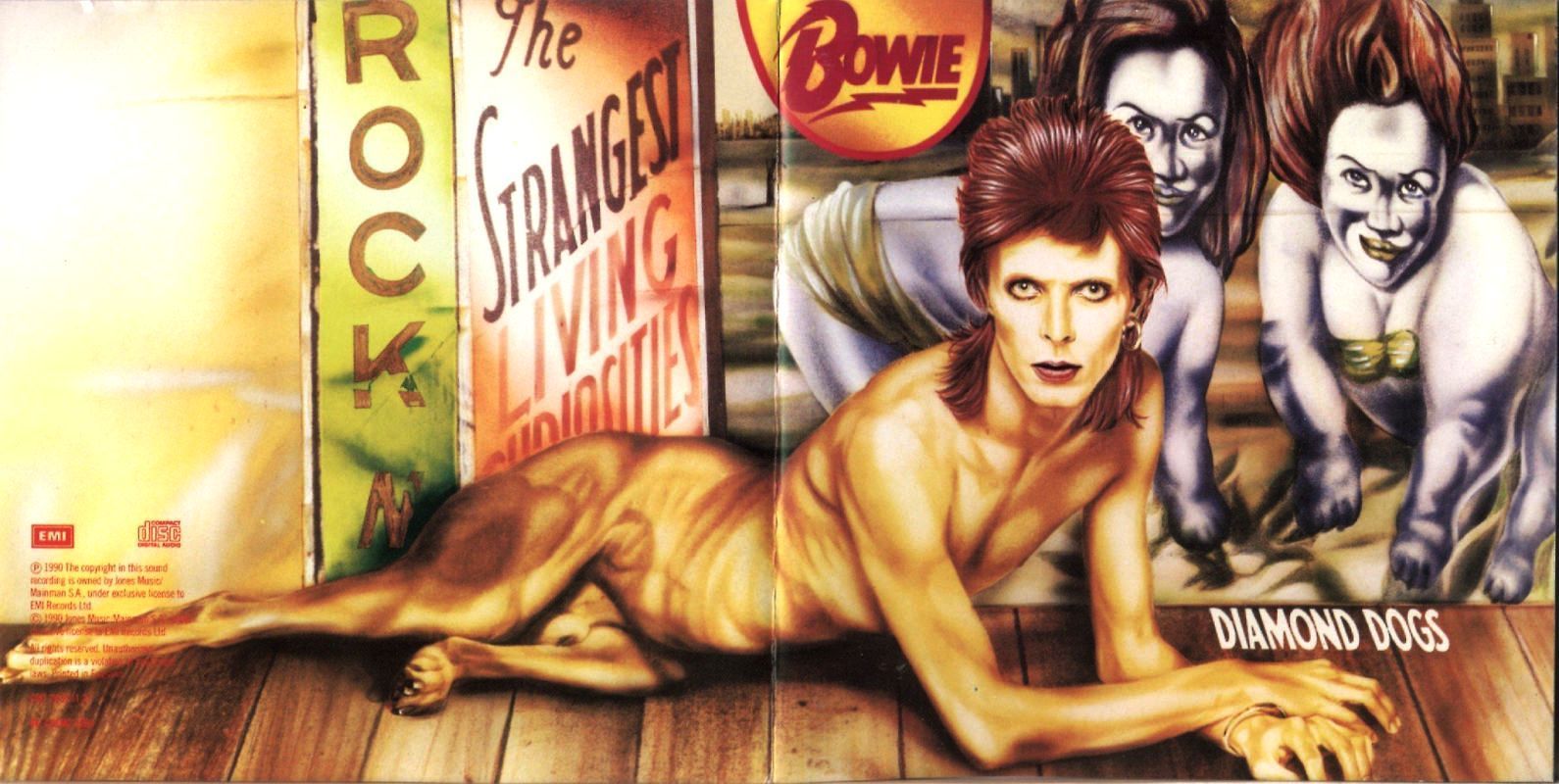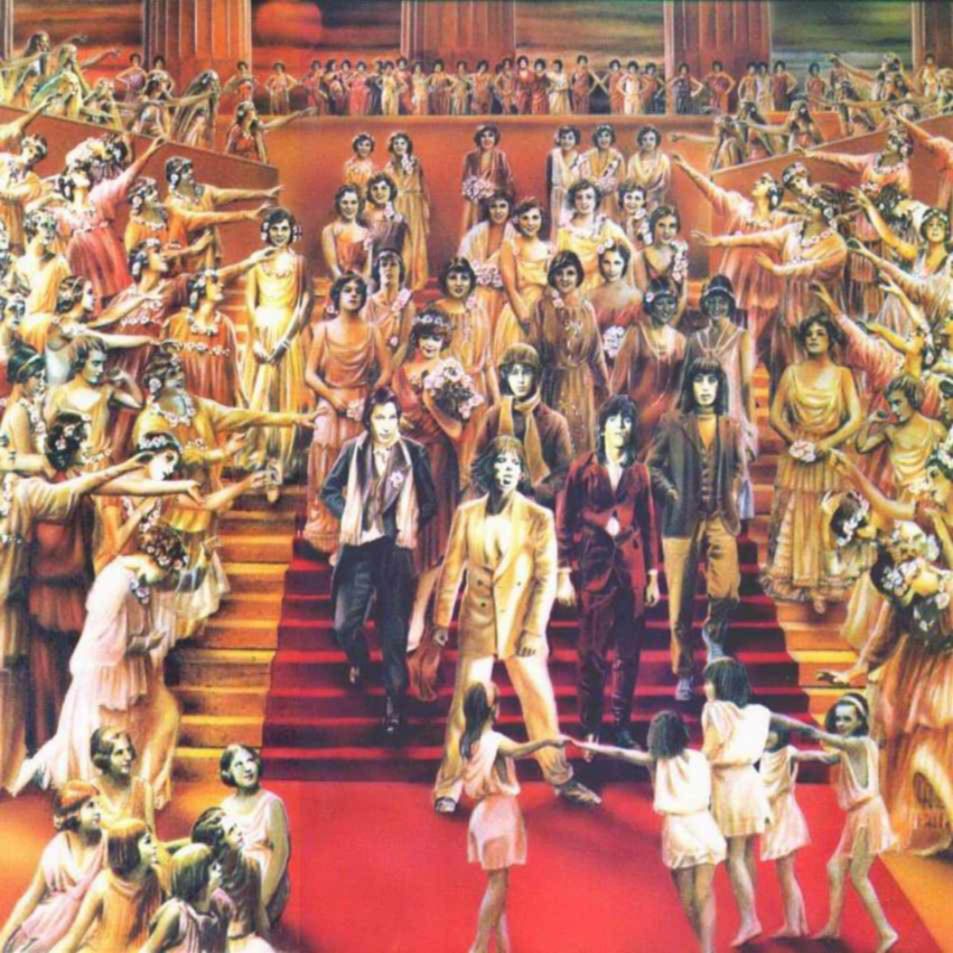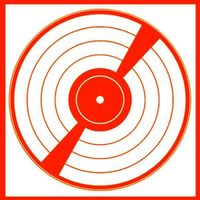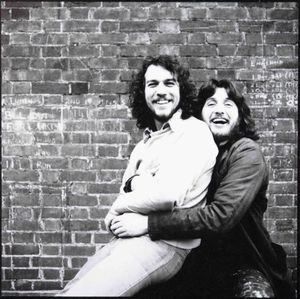 From the Co.Design website: "In the 1970's, designers were treated as rock stars–album cover designers, that is. "'There was no MTV, there was no VHI, there was no Spotify, Instead, there was album art.You were regarded almost like the fifth member of the band," says Aubrey Powell, whose studio Hipgnosis was responsible for the album cover designs for artists like Pink Floyd, Paul McCartney, Genesis, and Led Zeppelin. A new book, Vinyl. Album. Cover. Art, revives Hipgnosis's complete catalog, displaying 480 illustrations from the studio's archive. It's a glimpse into a pre-digital era when a single illustration could take months to complete.  Hipgnosis got its start in 1968, when Aubrey Powell and his creative partner Storm Thorgerson were asked to do an album cover for their friends' second album. Lucky for Powell and Thorgerson, their friends happened to be the members of Pink Floyd; lead singer and guitarist Syd Barrett was their roommate.  While initially, the duo's connections and cheap rates led them to more and more gigs, it was in 1973 that Powell and Thorgerson struck album cover gold. That year they designed the striking cover for Led Zeppelin's House of the Holy, where images of children playing on the rocks of Ireland's Giant's Causeway pepper an otherworldly orange landscape.  The same year, they designed perhaps their most famous album cover, for Pink Floyd's Dark Side of the Moon. The cover's triangular prism and rainbow of light was inspired by a photograph of the sun shining through a glass paperweight that Powell found in a French physics book. Today, it's the image most associated with the band. 'We literally sketched it up on a napkin,' Powell says. 'In those days we weren't very sophisticated. We were like an art school studio.'"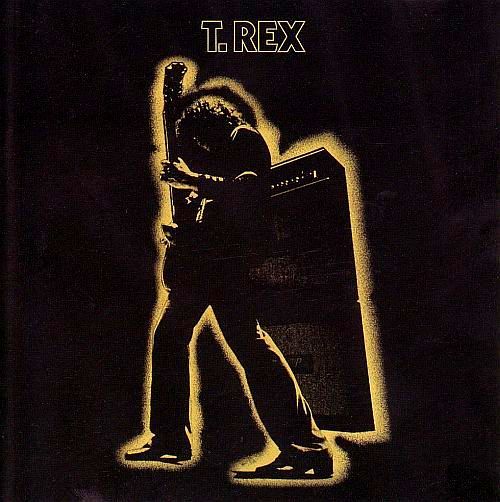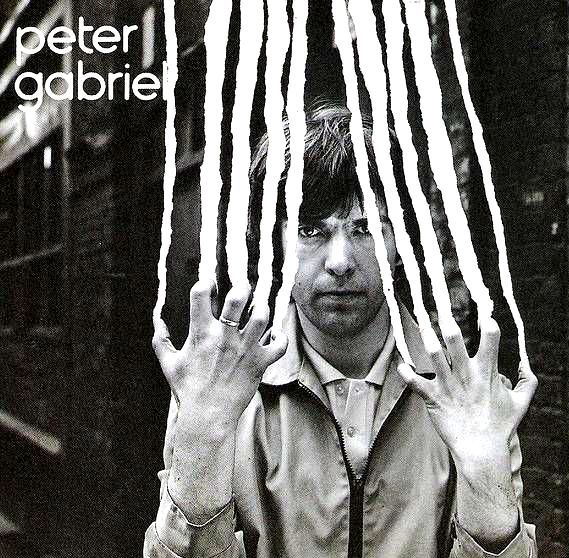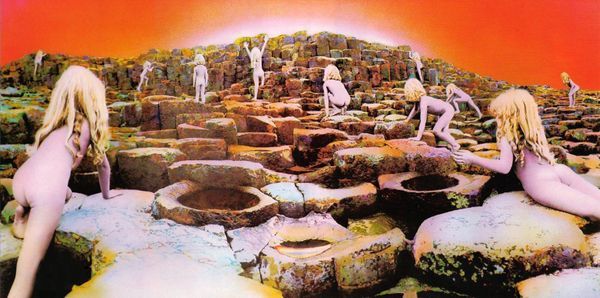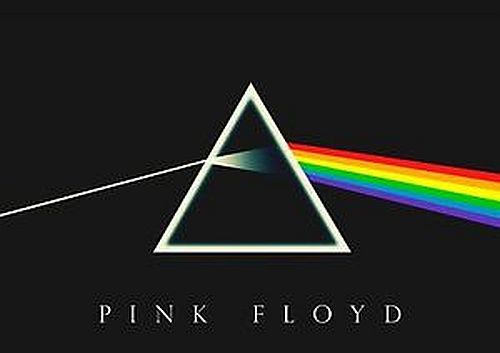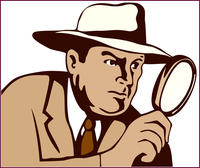 Further Investigation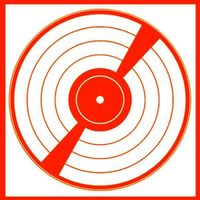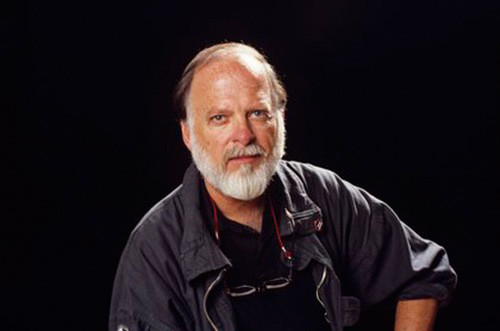 "The Sleeve Art Of Ed Thrasher Thrasher was a multi-talented creative, who's immense body of work helped to shape the image of rock and popular music through the 'free-loving' 1960's and into the organized musical presentation & commercialism of the 1970's. Although an accomplished artist & photographer, Thrasher's greatest skill was that of a true Art Director, having the vision and insight to commission photographers, typographers and illustrators for album sleeves that would become as memorable as the works within. 
After serving in the US Navy during the war in Korea the young Thrasher returned to LA and enrolled in the Trade Tech College to study art & illustration. He then joined the art department at Capitol Records as an assistant, aged 25. There he eventually became an art director and developed his skills as a photographer.  In 1964 he moved to Warner Brothers and became head art director in the music division. It was here that his vision and imagination really kicked in, working among a diverse roster of top performers. One of his tasks included working with architect Quincy Jones on the design for the Company's building at 3300 Warner Boulevard, LA. At Warners the Thrasher photographs of Frank Sinatra occupied many album sleeves and it was Thrasher who coined the album title "Ol' Blue Eyes Is Back". 
When Thrasher finally left Warners his portfolio of celebrity photography was vast. He formed an advertising company, Ed Thrasher & Associates, creating memorable film posters, music promotions and album sleeves. During his career Thrasher gained over a dozen nominations for the Grammy Award in Album Design. In 1974 he, and co-art director Christopher Whorf, won the Grammy for best package design with the Mason Proffit album 'Come & Gone'." (Disc Dogs Sleeve Artists)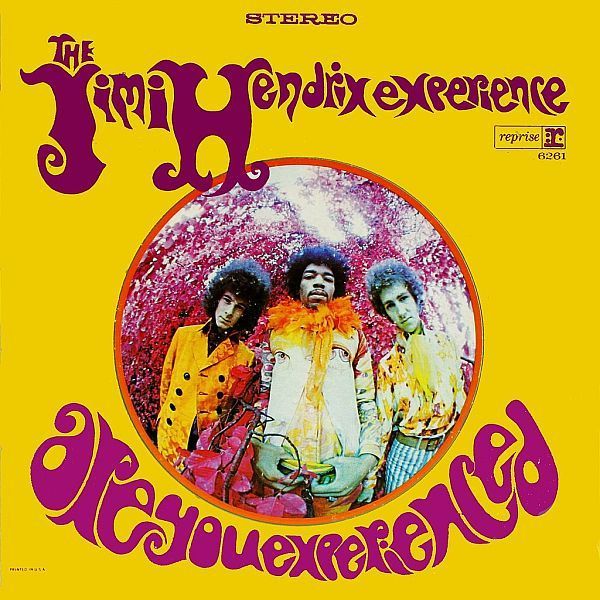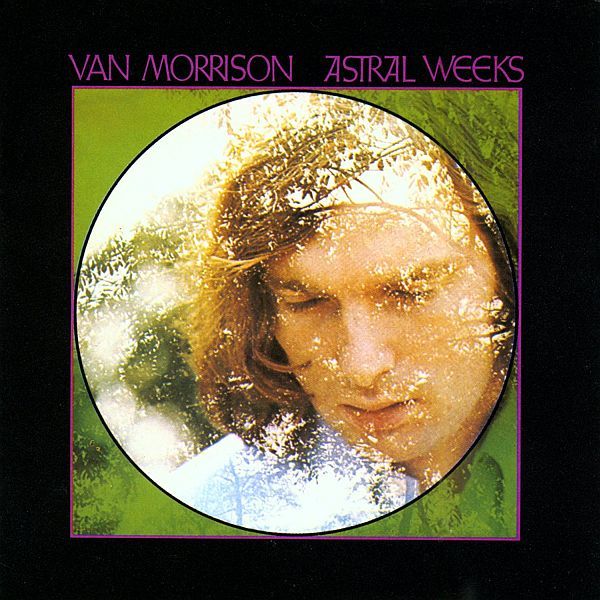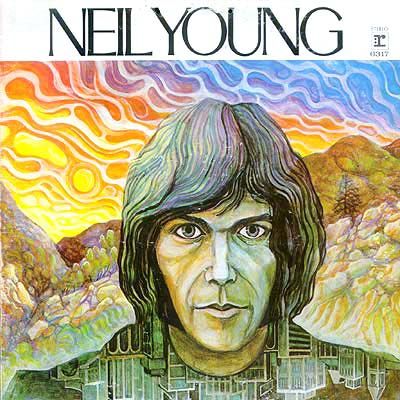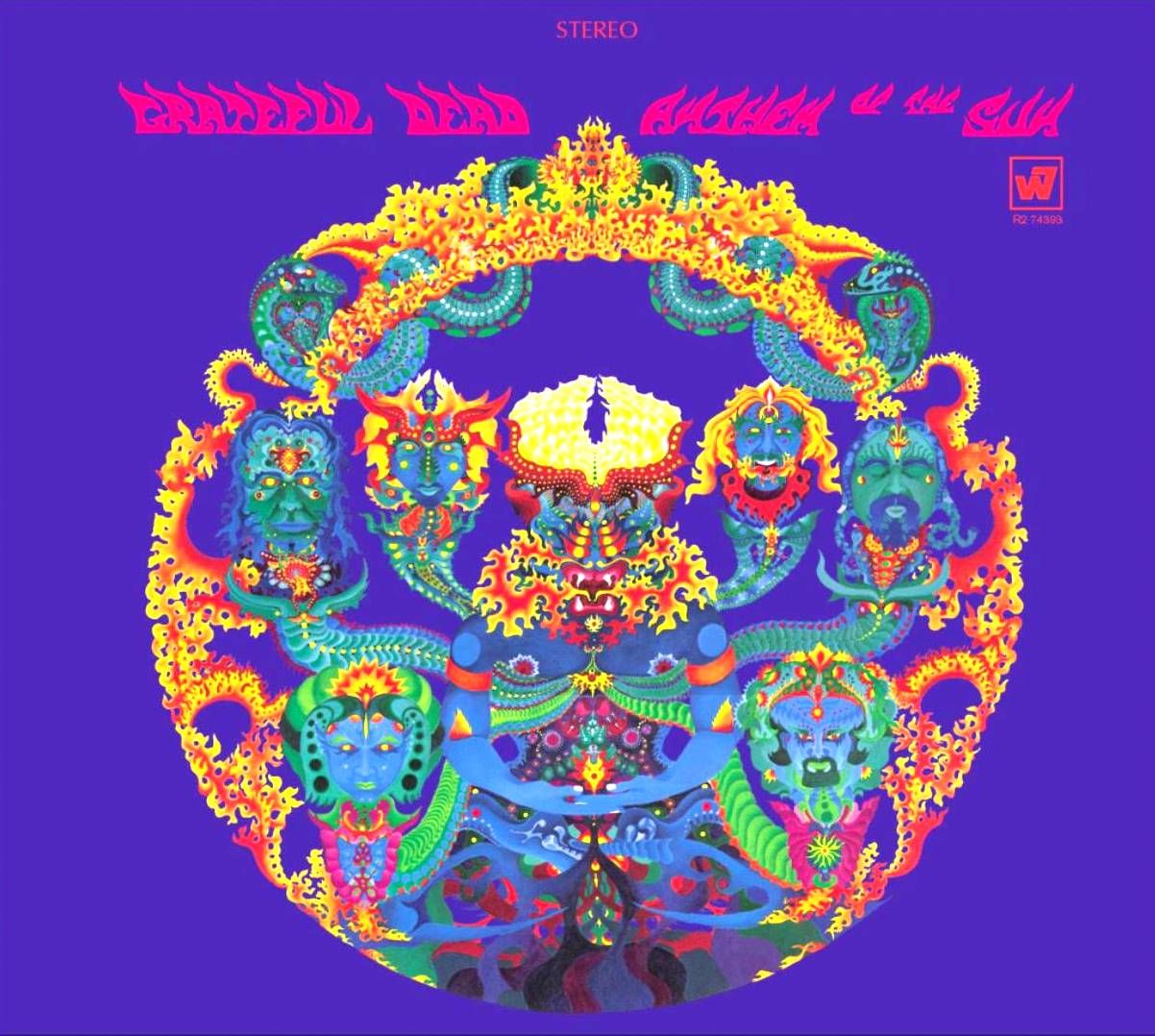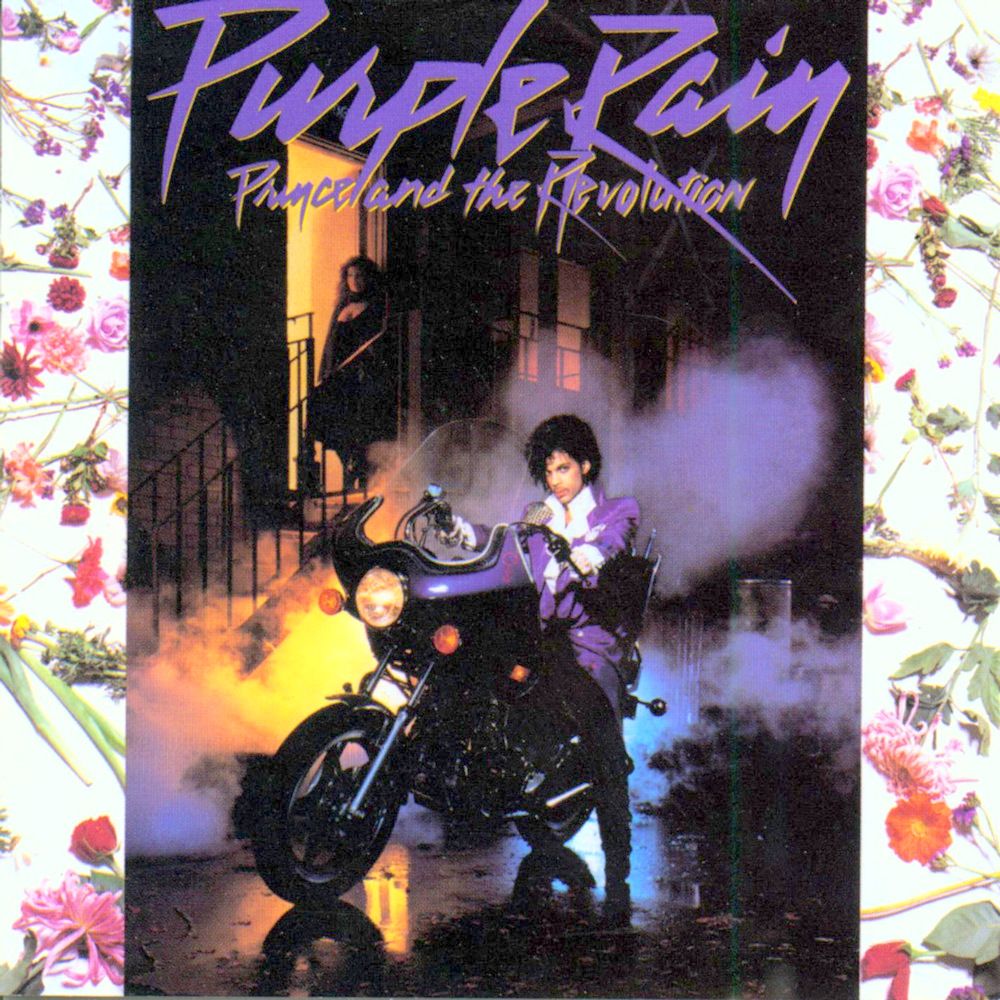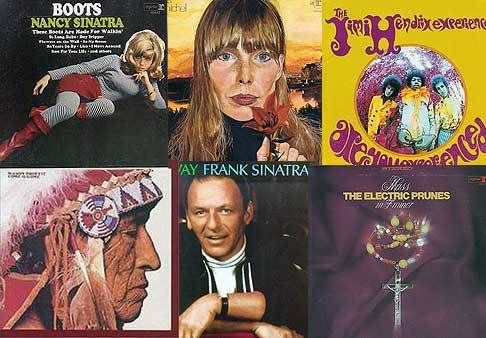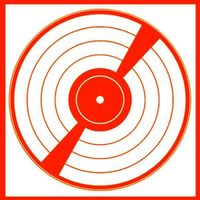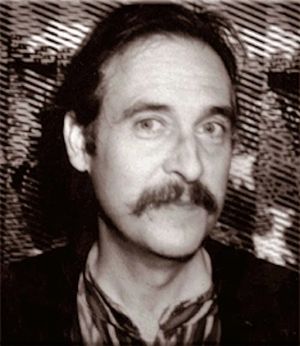 I've always enjoyed Neon Park's album cover work.  He brought a unique combination of humor and surrealism that reflected the true spirit of rock music.  Park's work appeared on Frank Zappa albums and most notably, covers for many Little Feat albums.  Lowell George, Little Feat's de facto leader, had been exposed to Park's art while in the Mothers of Invention. Park created the infamous Weasels Ripped My Flesh cover on which a man is depicted using a live weasel to shave his face. Park's sense of absurd imagery appealed to George's own innate sense of dada art. The Sailin' Shoes cover, depicting a slice of cake on a swing, a phallic snail and a Mick Jagger inspired image of Gainsborough's Blue Boy, caused quite a stir upon the album's release. Starting with this second album, Park's art would adorn every subsequent Little Feat album cover and, even though Park passed away in 1993, his surrealistic imagery continues to be featured on every Little Feat record that is released to this day.  In a 1976 interview with Zig Zag magazine, Lowell George described his first meeting with Neon Park: "He was hitch hiking one afternoon, and a friend of mine picked him up on one of the sidestreets of Hollywood. He cruised over to my house, and I met the man, because I admired his cover of Weasels Ripped My Flesh - I mean...an electric weasel...whatever next! - so we began a friendship and also a business relationship, in that I would say "Give me a cover". Many times he wasn't told anything about the album, because I believe art is art, and I would rather do that than have somebody construct a concept and get heavy, because seriousness really doesn't play too great a part in what we're doing. It happens, and you never really know...there's really no concept...except perhaps "Feats Don't Fail Me", which was a party record - have a beer or two and dance or whatever happens - that's the frame of mind we were in for that record."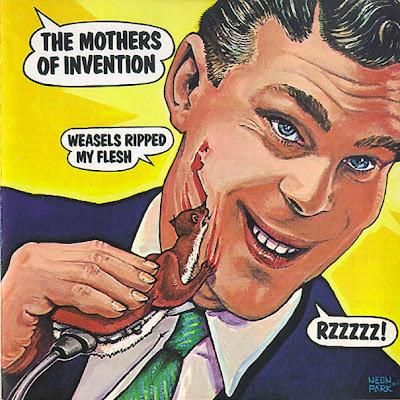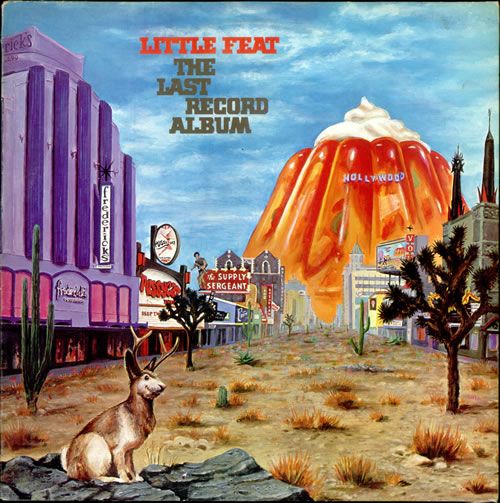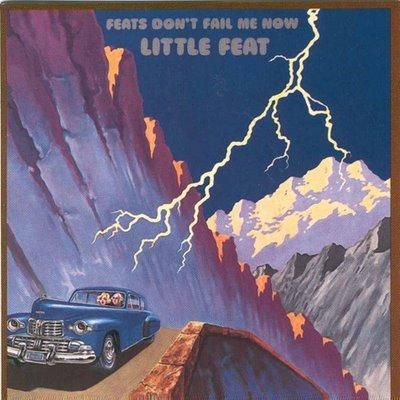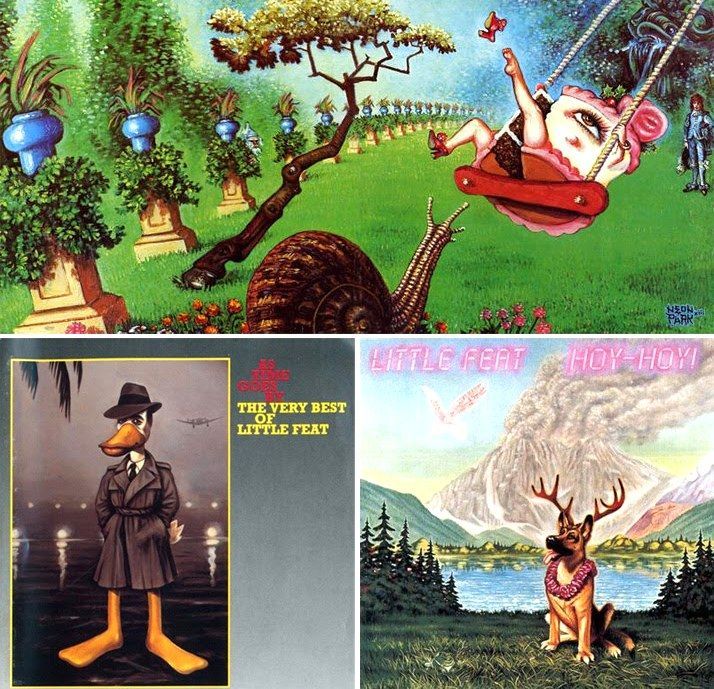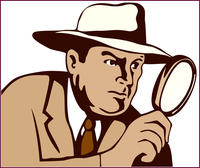 Further Investigation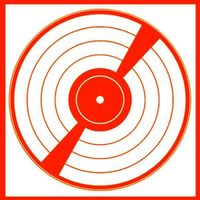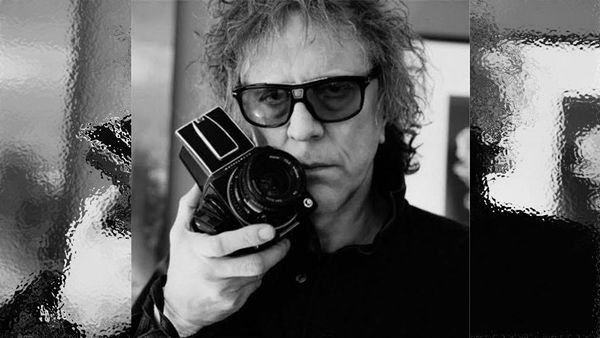 Mick Rock, known as "The Man Who Shot The Seventies", is widely known for creating memorable album covers featuring such cutting edge artists as David Bowie, Iggy Pop, Ramones, Queen and Lou Reed.  Most recently, he has photographed Father John Misty, Janelle Monáe.  I recently had to opportunity to watch the Vice documentary SHOT! The Psycho-Spiritual Mantra of Rock:  "When you're dealing with musicians, a lot of them would rather be playing than standing in front of a camera—except for David Bowie. He was always happy to get in front of a camera. Lou Reed was like that with me, too. He and I always had a great time. But building a circle of concentration is like being a cook. You stir, add, and taste, and after a while, the pictures almost take themselves." (from the Noisey website)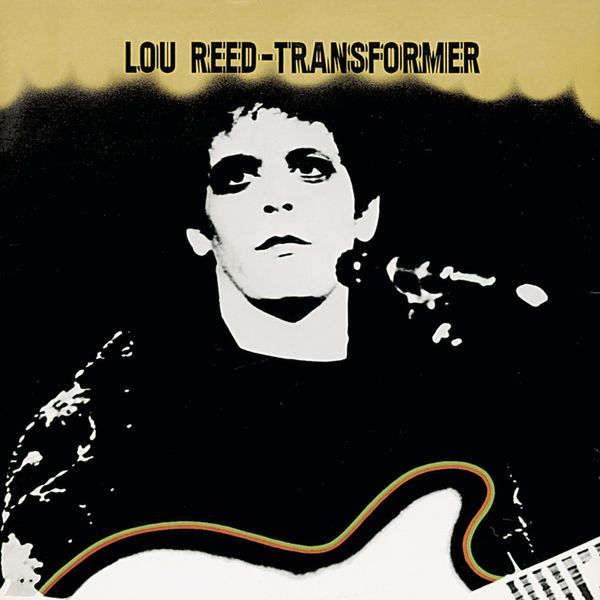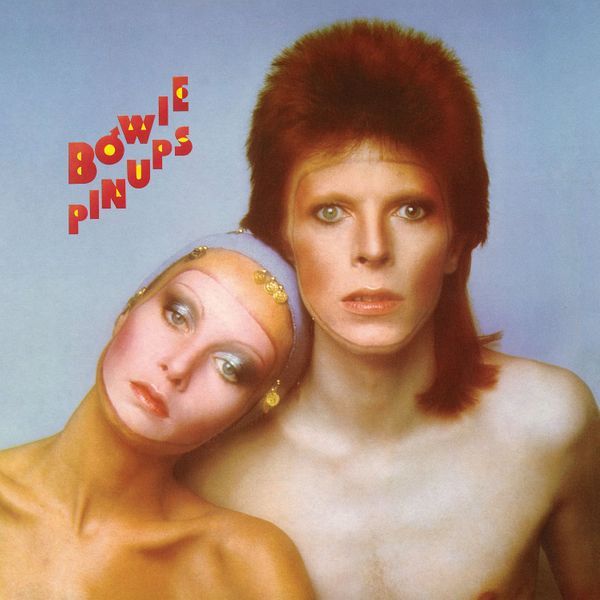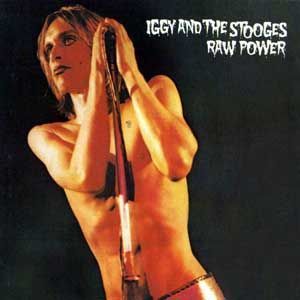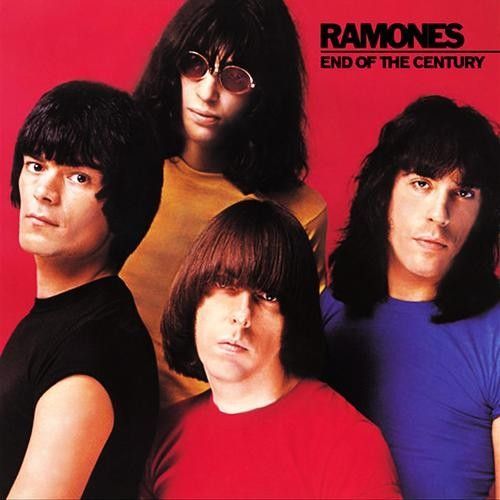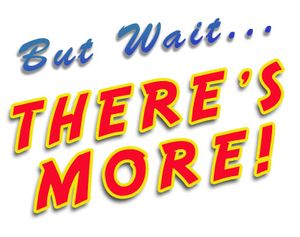 Strange as it seems, I actually was part of a Mick Rock photo shoot.  The two photos below are of the Freelance Vandals; a band I was in back in the 70's and 80's.  These photos were shot by Mick Rock at a diner in the Queens section of NYC on June 8, 1978 (my 26th birthday).  Originally, these photos were for an album we had recorded for the RCA label which got shelved due to some issues with our producer, Dennis Ganim.  We later used the original Mick Rock photos for our 1979 double 45 rpm package which was called The Double Dog Pak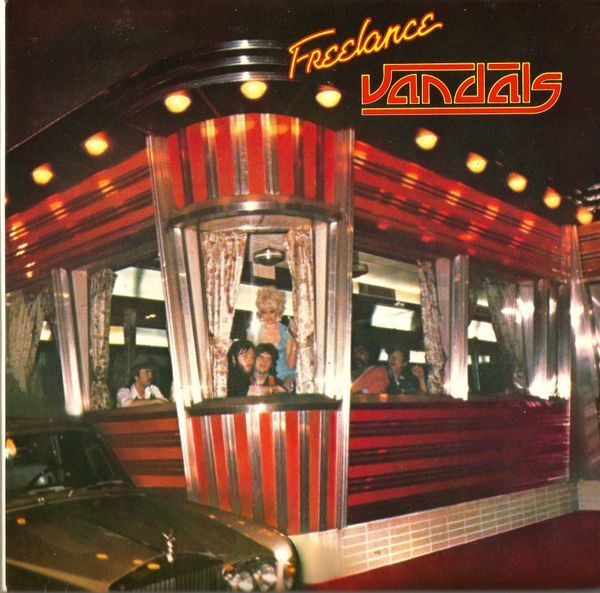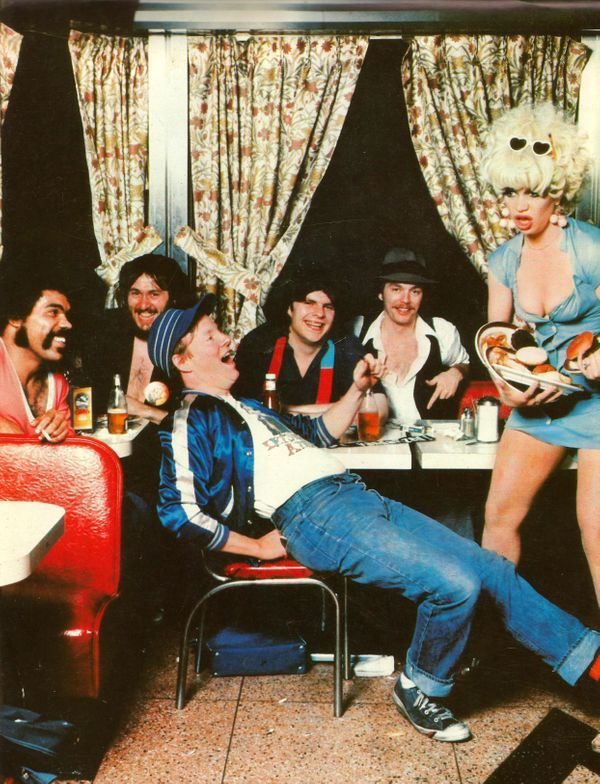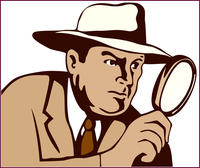 Further Investigation
---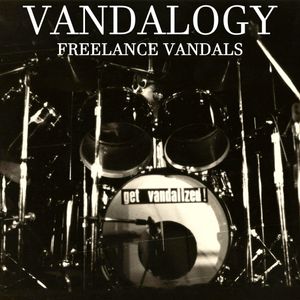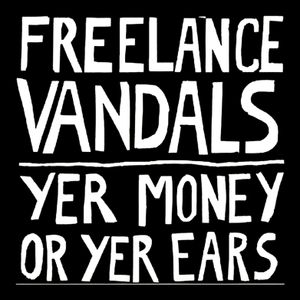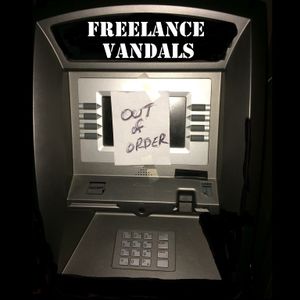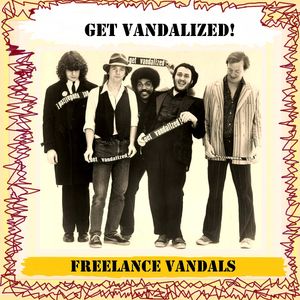 ---