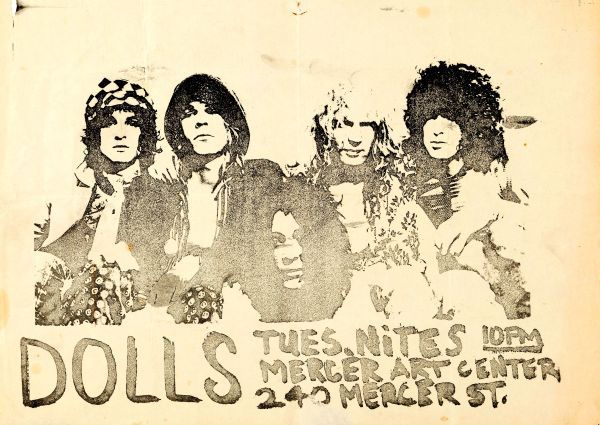 "Some people say the 1970s New York rock scene started in the 1960s with the Velvet Underground. Others insist that it began around 1968 with the Stooges and MC5 in Ann Arbor, Michigan. Or with Lou Reed's reconfigured Velvet Underground at Max's Kansas City in 1970. Or Patti Smith's poetry reading with Lenny Kaye on guitar at St. Mark's Church in February 1971. Or in London in 1970, when David Bowie began sewing those pre—Ziggy Stardust costumes. 
The truth is that the truth is not so simple. What really happened is that several things happened, all at once, all over the world. But nearly everyone would agree that in early 1972, when the New York Dolls performed every Tuesday night at the Oscar Wilde Room of the Mercer Arts Center in the Broadway Central Hotel, the 1970s New York rock scene was officially born.
Everyone really went to see the New York Dolls. Before they were the Ramones—whose singer Joey had an early glam rock band called Sniper—the Ramones went to see the Dolls. Patti Smith opened for the Dolls, reading poetry. Richard Hell and Tom Verlaine went to the Mercer to see the Dolls before they formed their band the Neon Boys, the precursor to Television."  (Lisa Robinson, Vanity Fair 2014)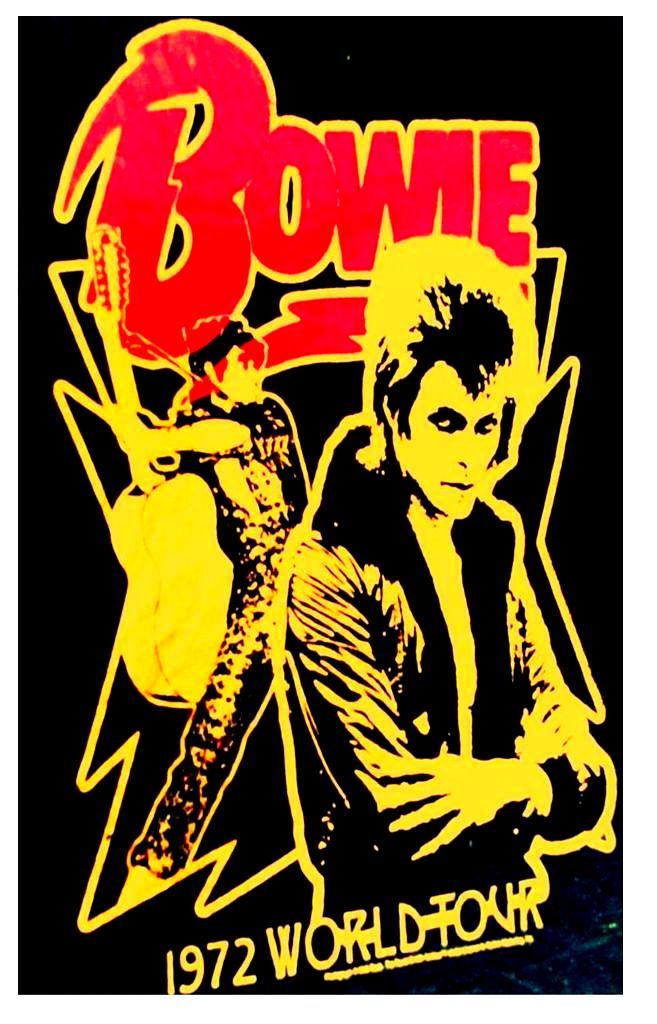 "To create an art movement, you have to set something up and then destroy it. The only thing to do is what the Dadaists, the Surrealists, did—complete amateurs who are as pretentious as hell—and just fuck it up the ass. Cause as much bad, ill feeling as possible.  You'll only create a movement when you have a rebellious cause." - David Bowie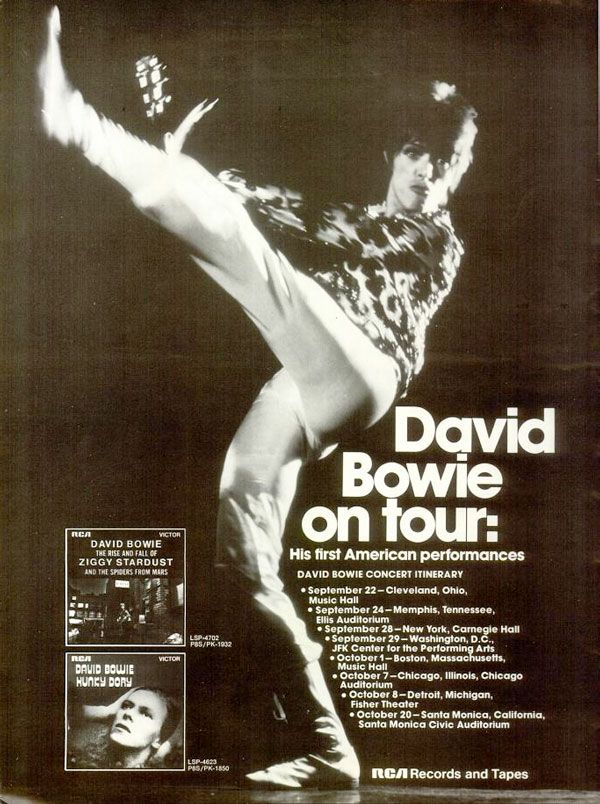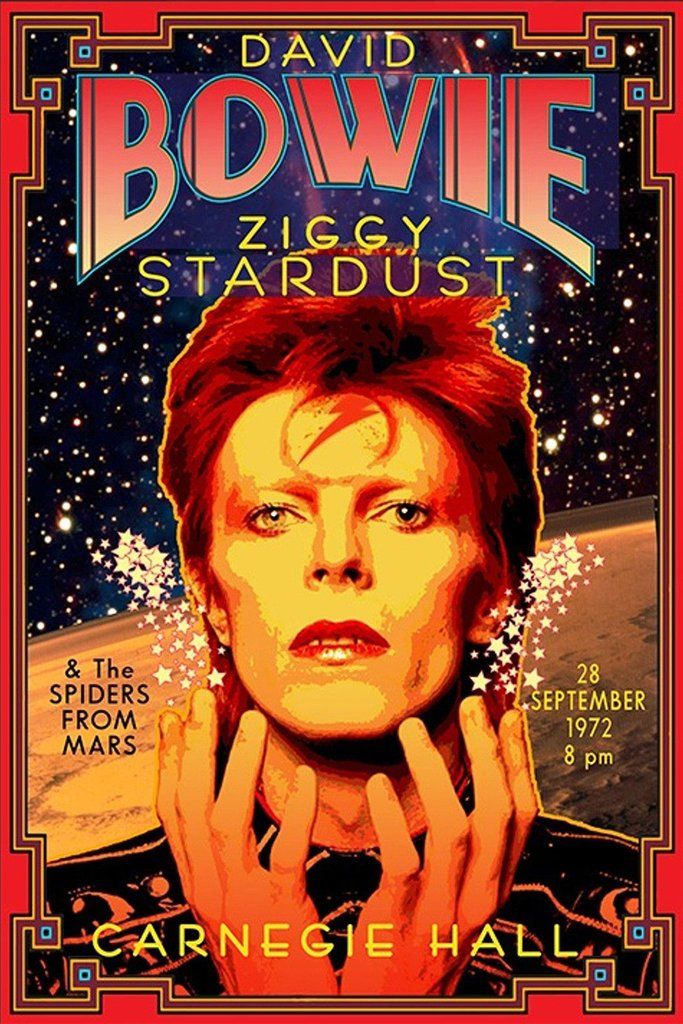 David Bowie & The Spiders From Mars
Carnegie Hall
NYC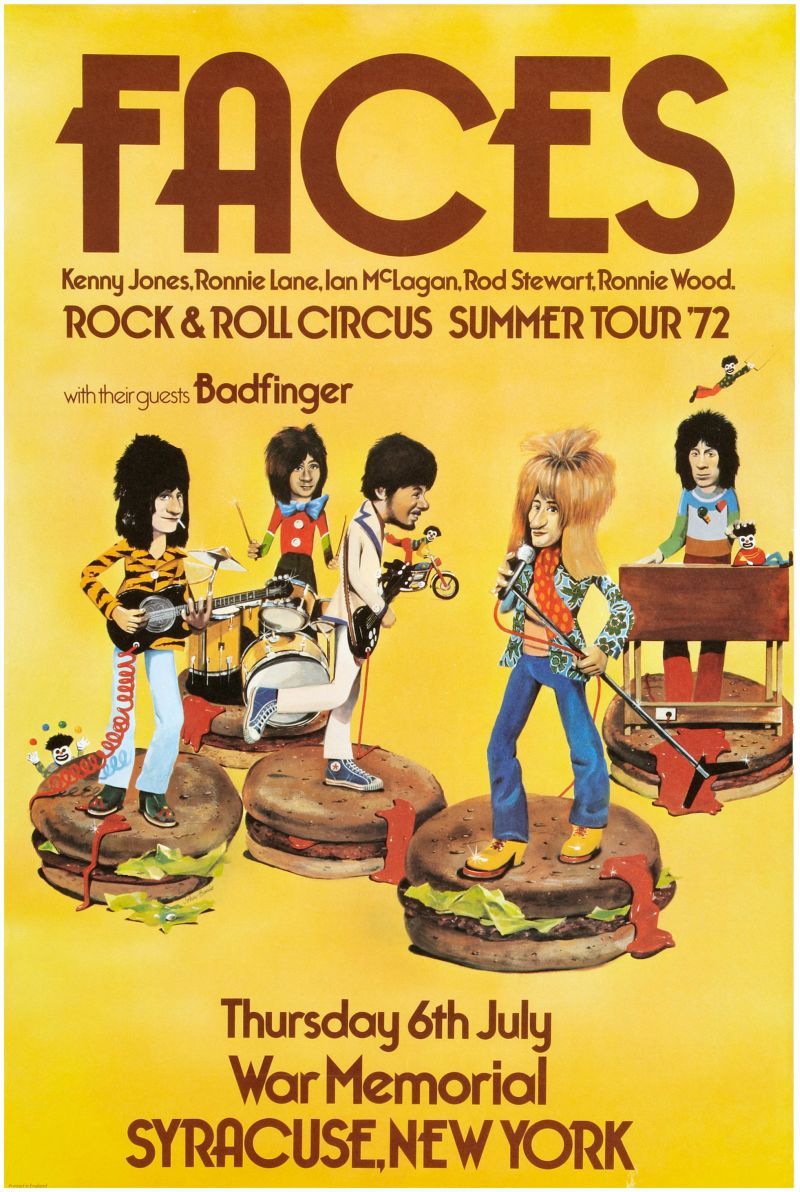 Faces
Badfinger
War Memorial
Syracuse, NY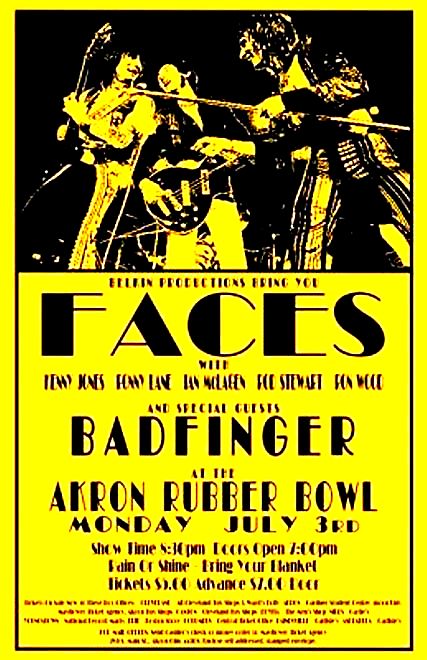 Faces
Badfinger
Akron Rubber Bowl
Akron, OH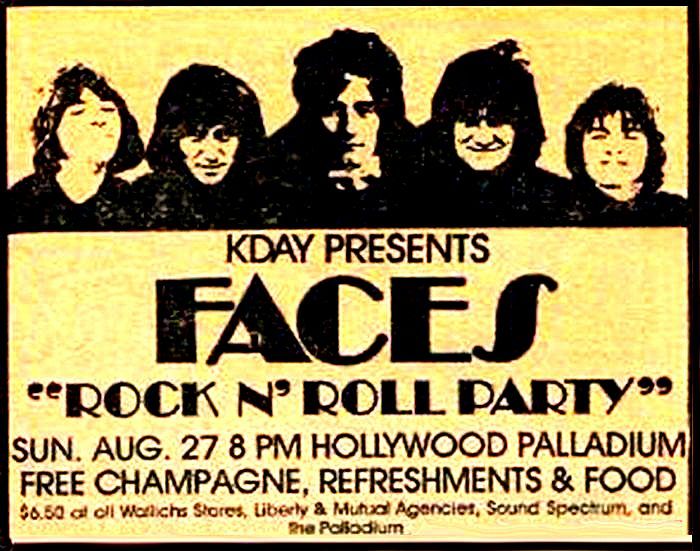 Faces "Rock N' Roll Party"
Hollywood Palladium
Los Angeles, CA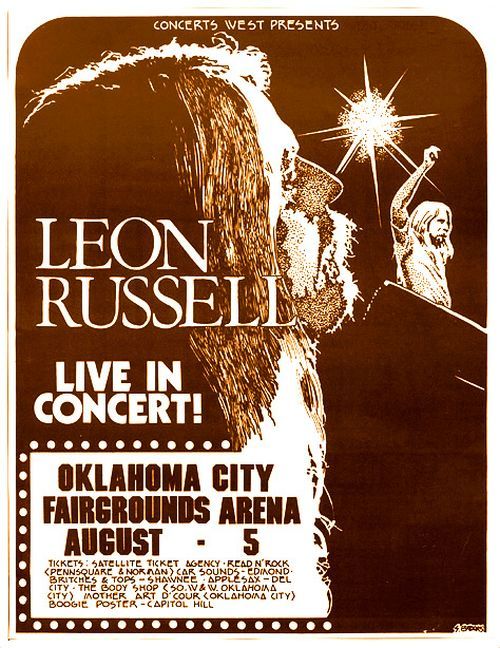 Leon Russell
Fairgrounds Arena
Oklahoma City, OK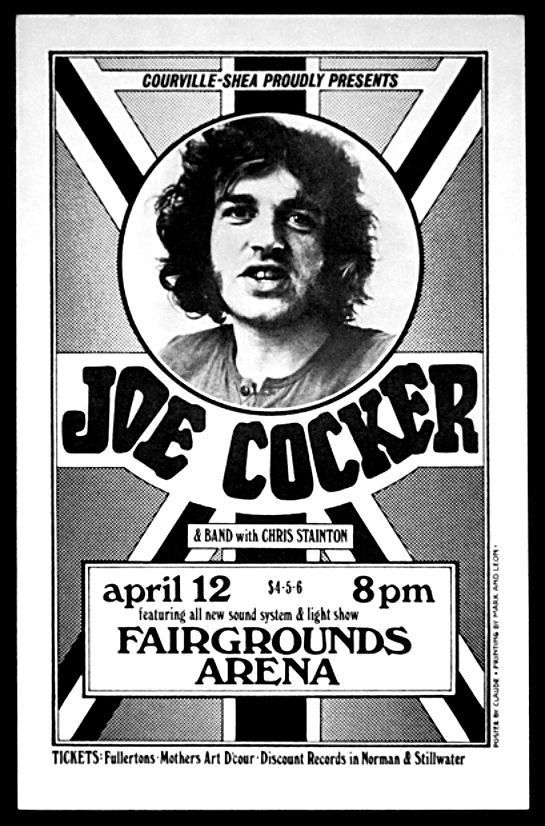 Joe Cocker & Band with Chris Stainton
Fairgrounds Arena
Oklahoma City, OK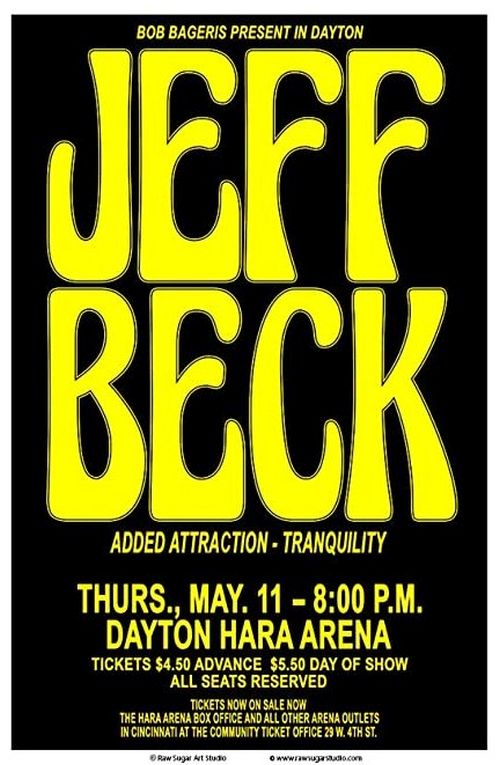 Jeff Beck
Tranquility
Hara Arena
Dayton, OH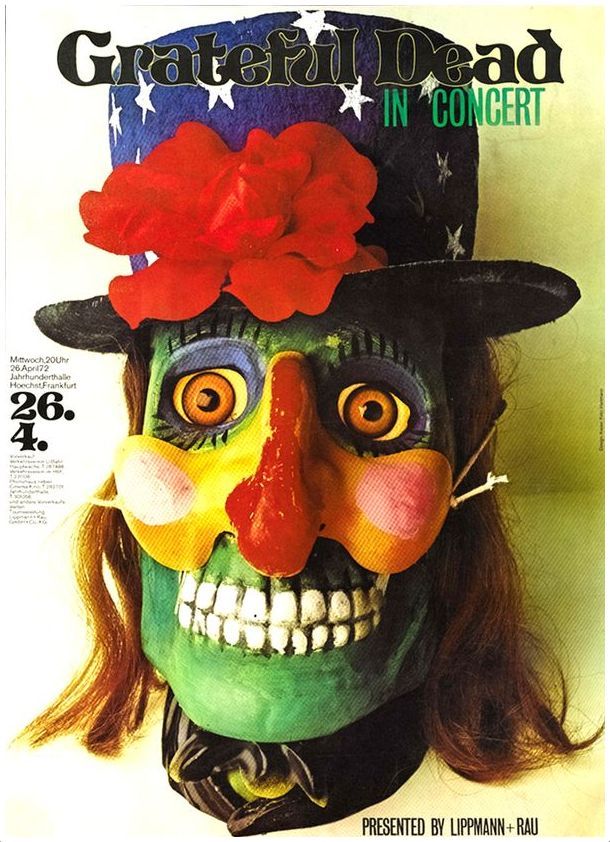 Grateful Dead
Jahrhunderthalle
Frankfurt, Germany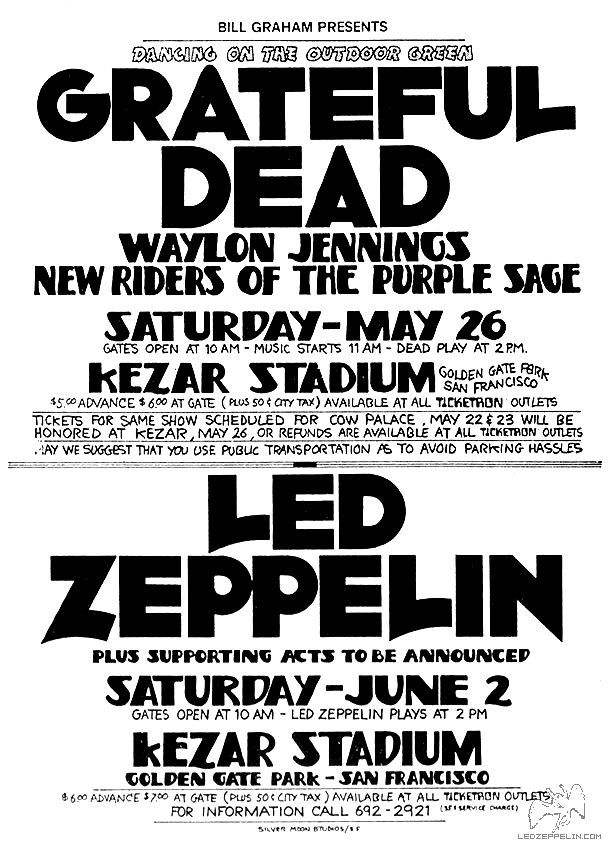 Grateful Dead
Waylon Jennings
New Riders of the Purple Sage
Led Zeppelin
Kezar Stadium
Golden Gate Park
San Francisco, CA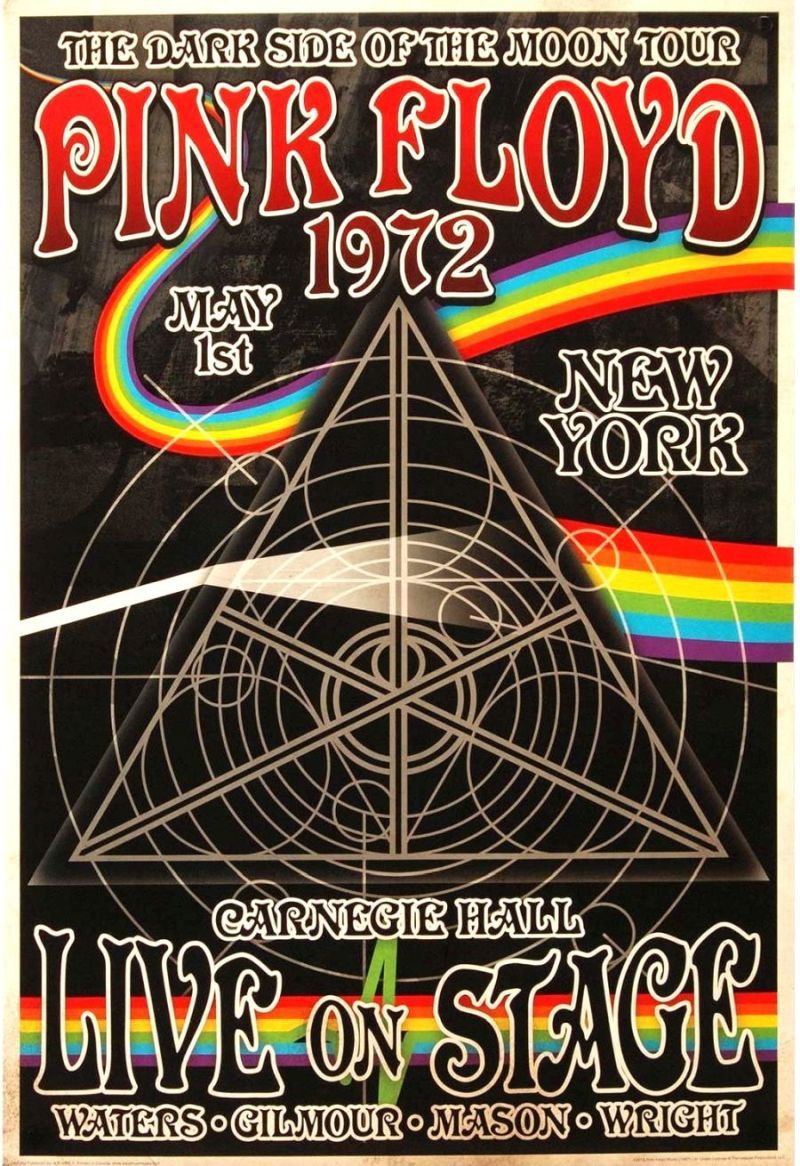 Pink Floyd
Carnegie Hall
NYC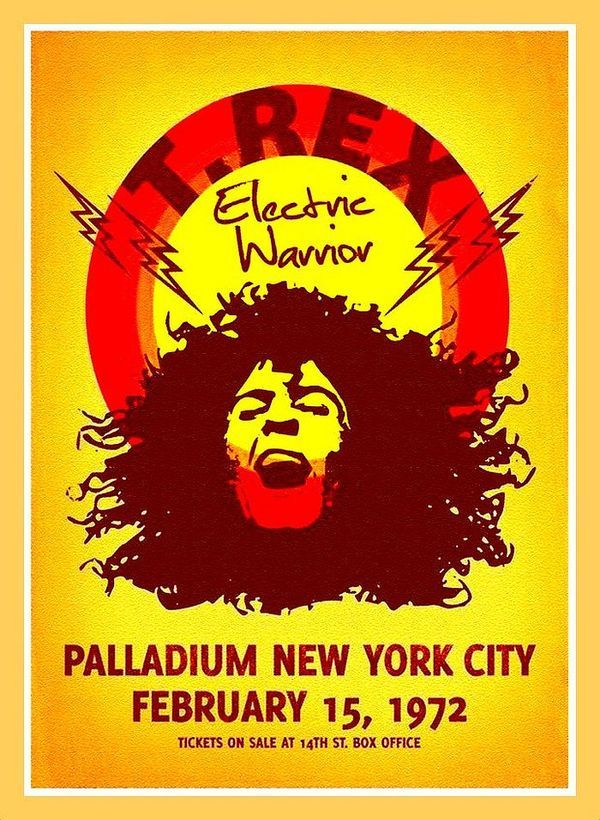 T. Rex
Palladium
NYC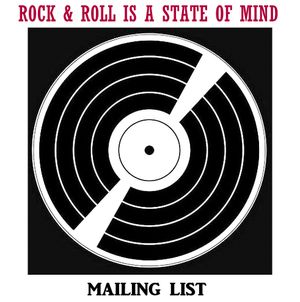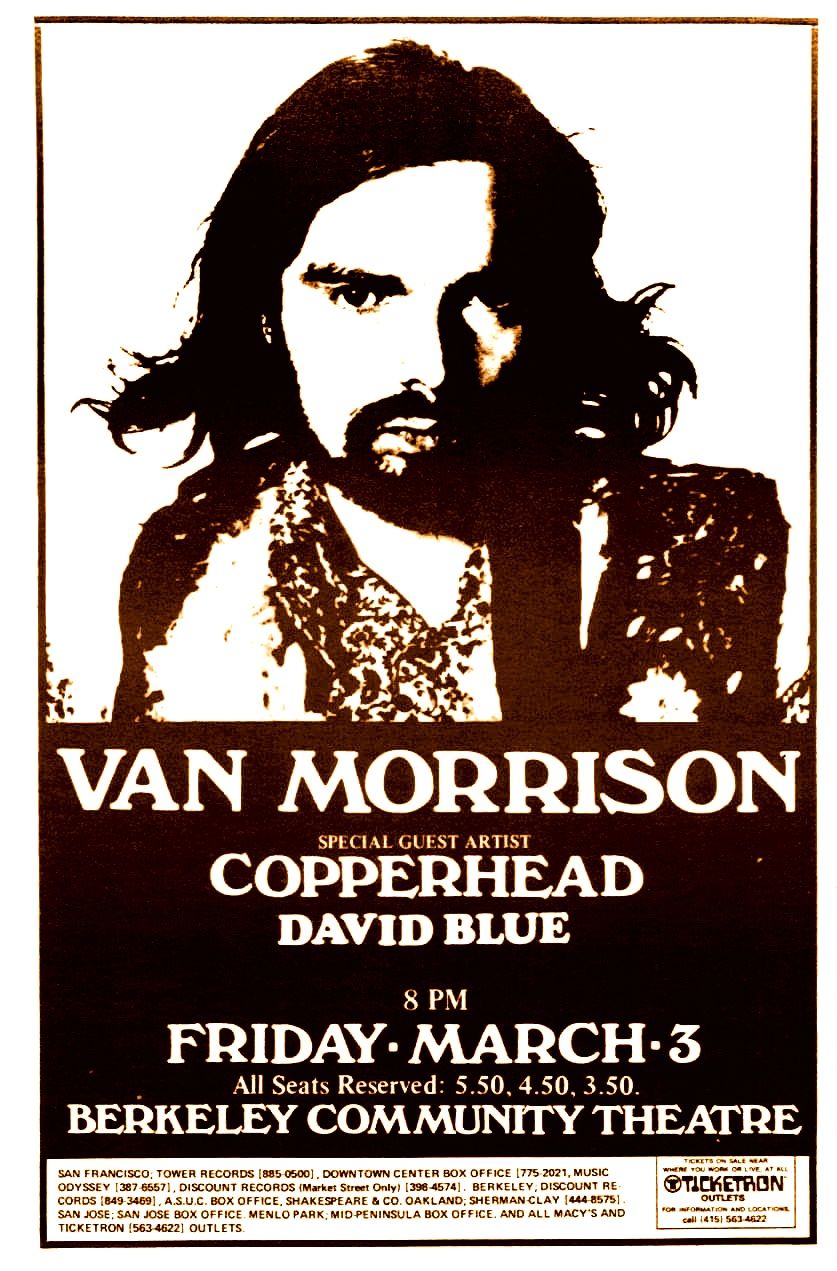 Van Morrison
Copperhead
David Blue
Berkeley Community Theatre
Berkeley, CA

John Sebastian
Cheech & Chong
Van Morrison
Bread
Academy of Music
NYC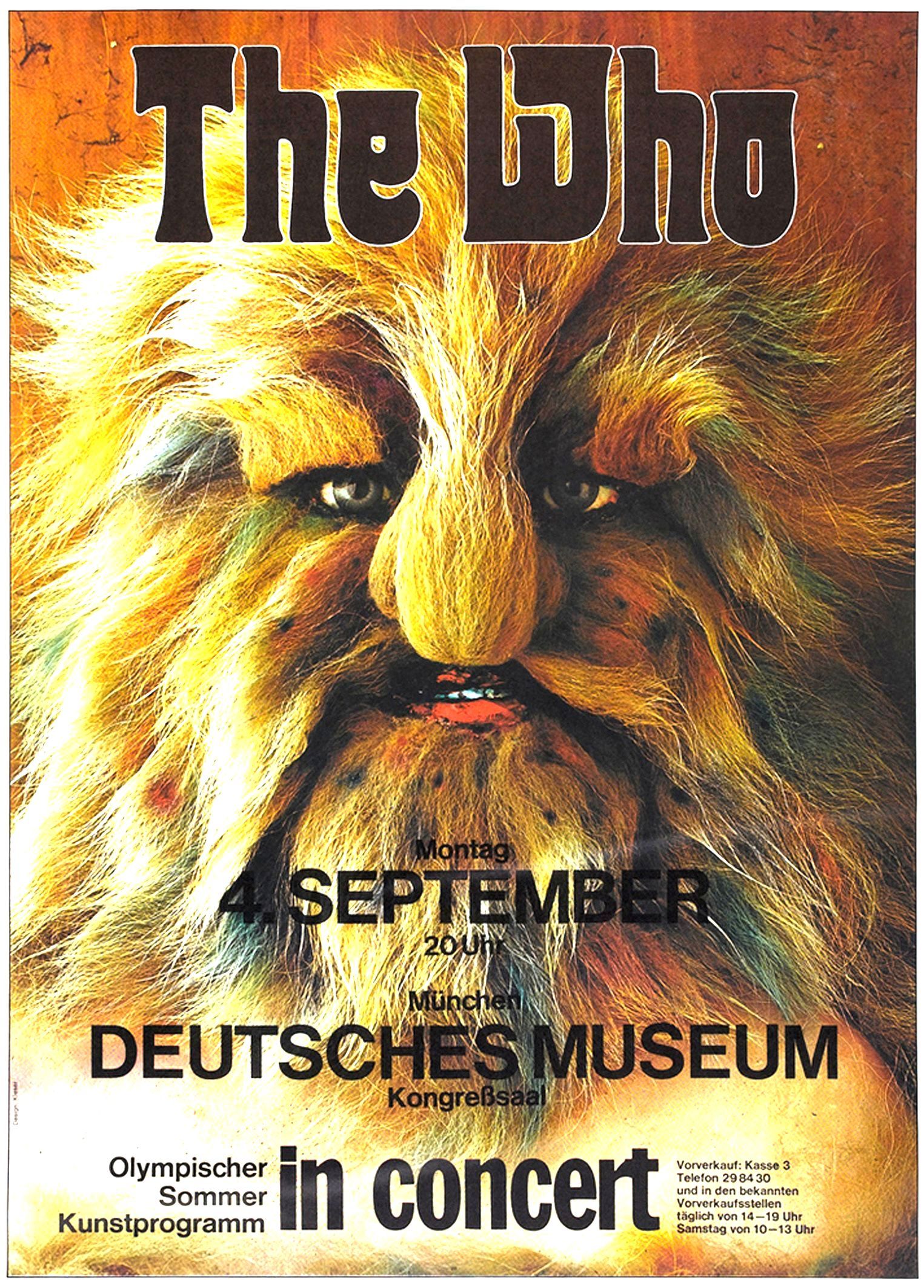 The Who
Munchen Deutsches Museum
Munich, Germany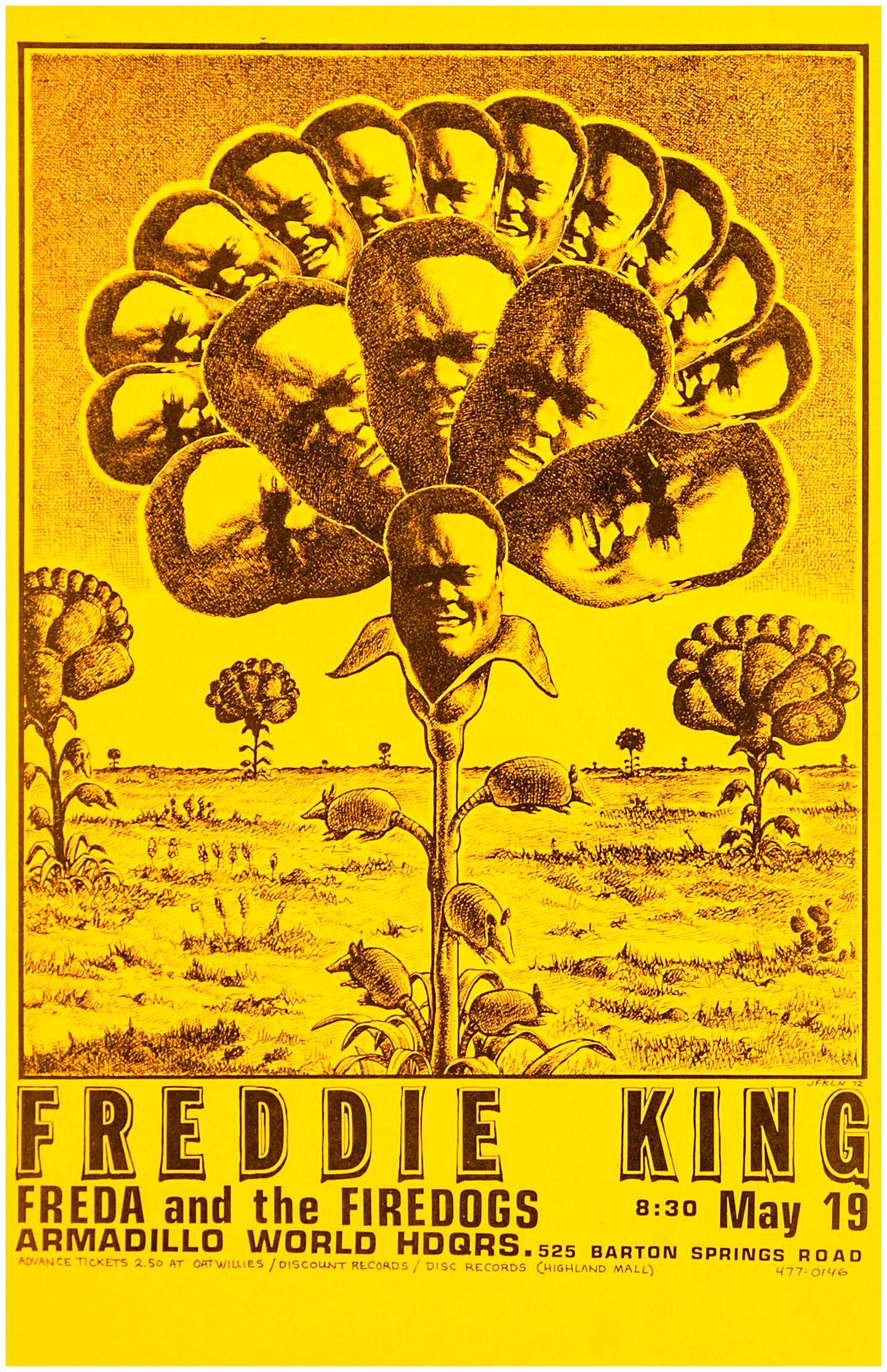 Freddie King
Freda & the Firedogs
Armadillo World Headquarters
Austin, TX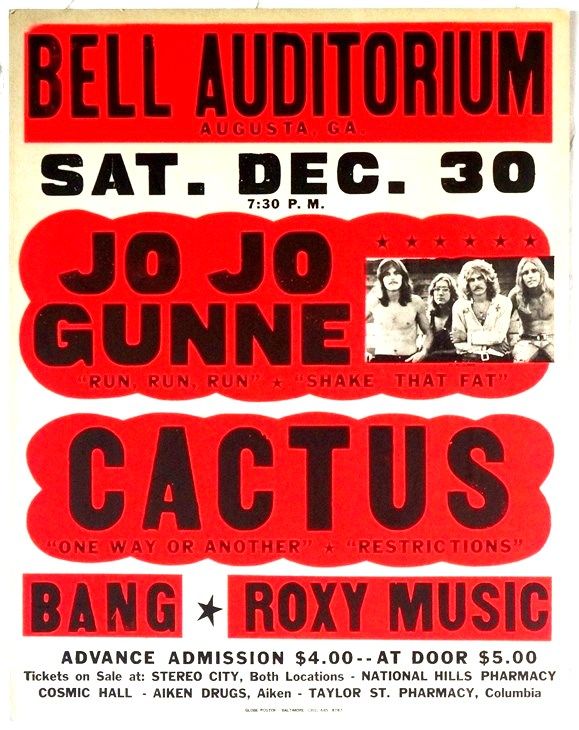 Jo Jo Gunne
Cactus
Bang
Roxy Music
Bell Auditorium
Augusta, GA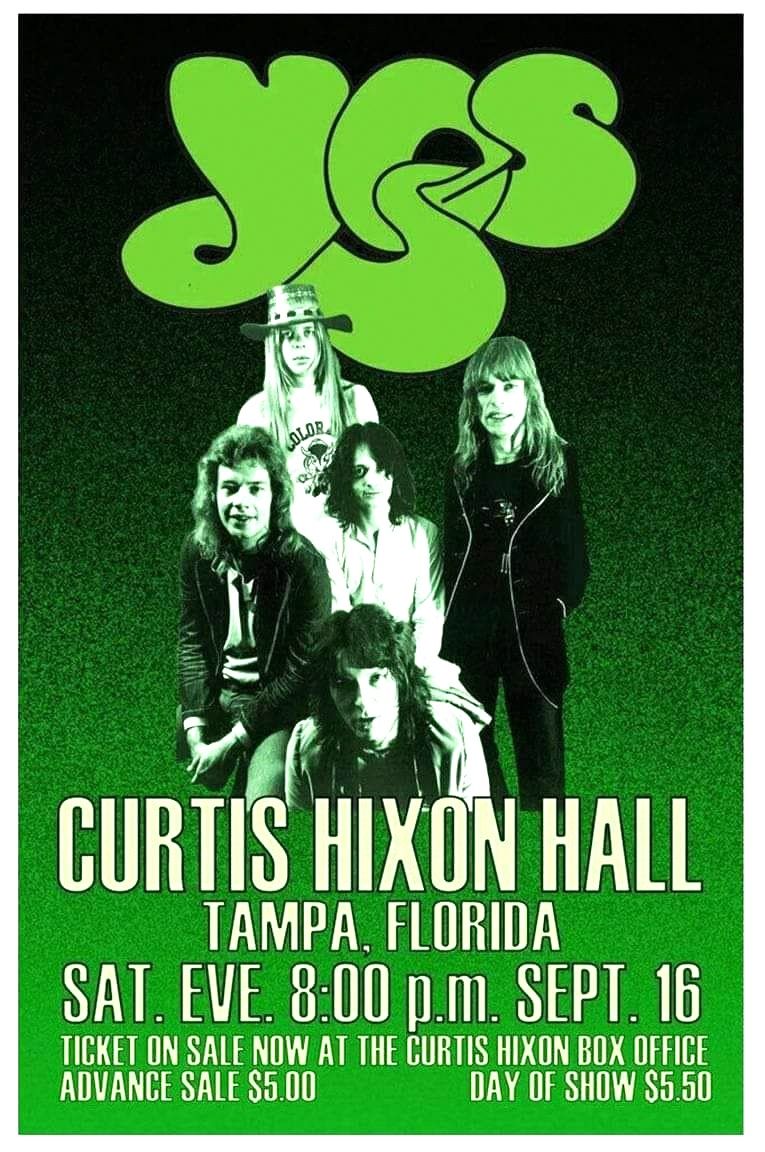 Yes
Curtis Hixon Hall
Tampa, FL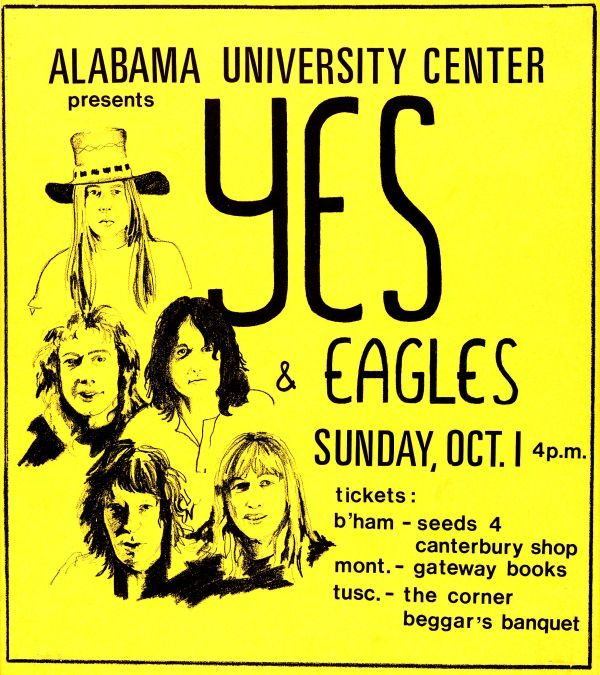 Yes
The Eagles
Alabama University Center
Tuscaloosa, AL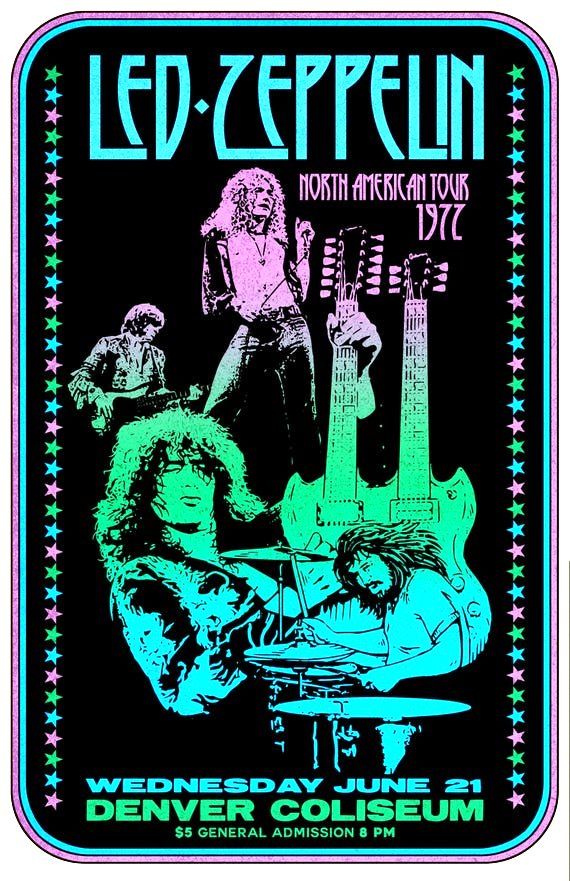 Led Zeppelin
Denver Coliseum
Denver, CO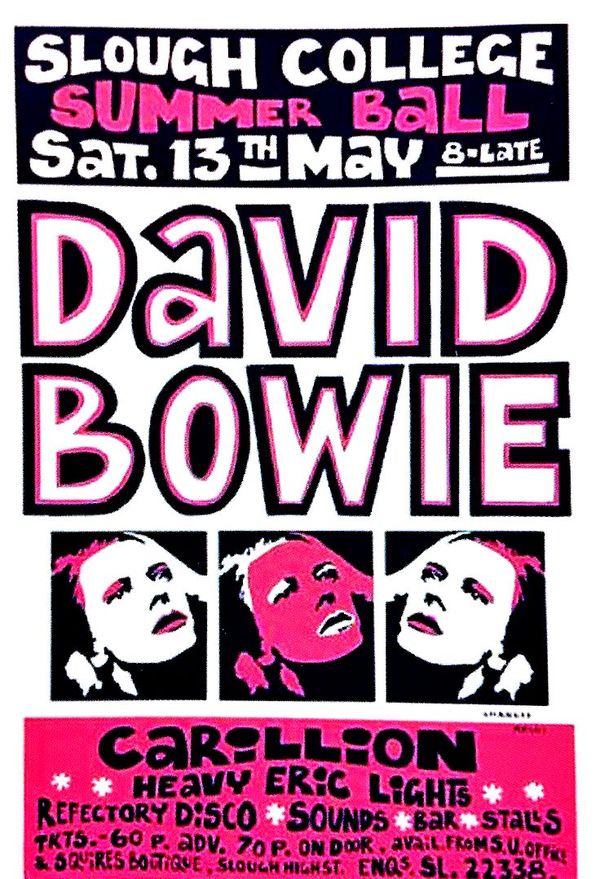 David Bowie
Technical College
Slough,UK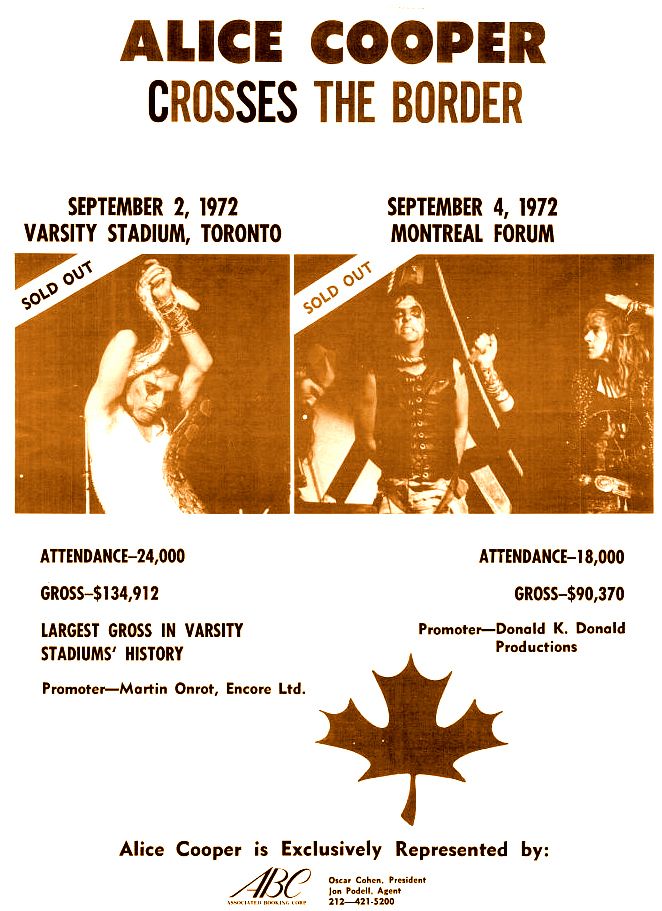 1972 Canada Tour
Alice Cooper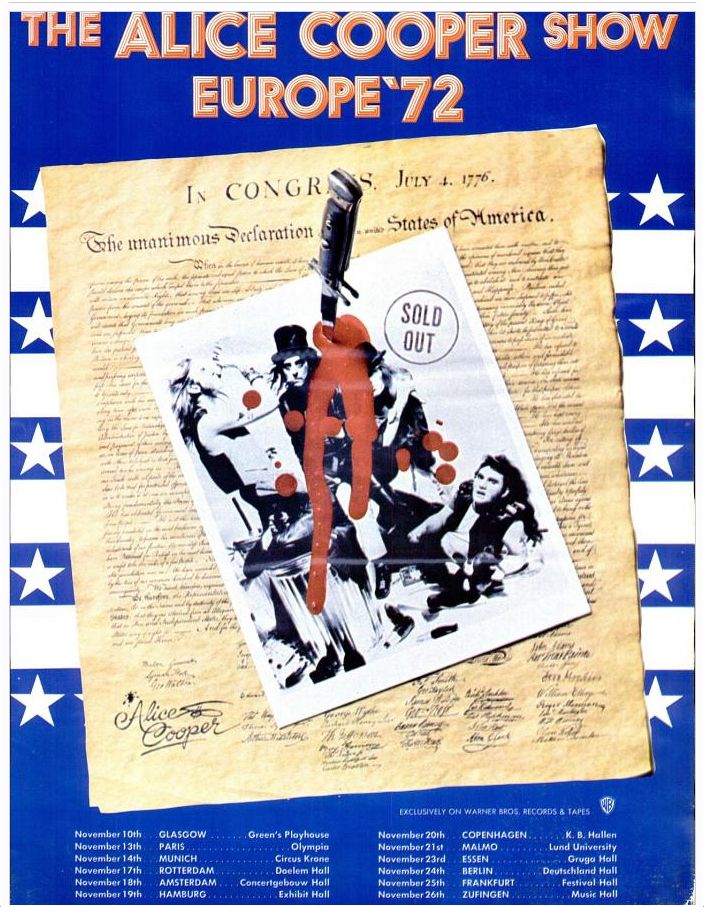 Tour of Europe '72
Alice Cooper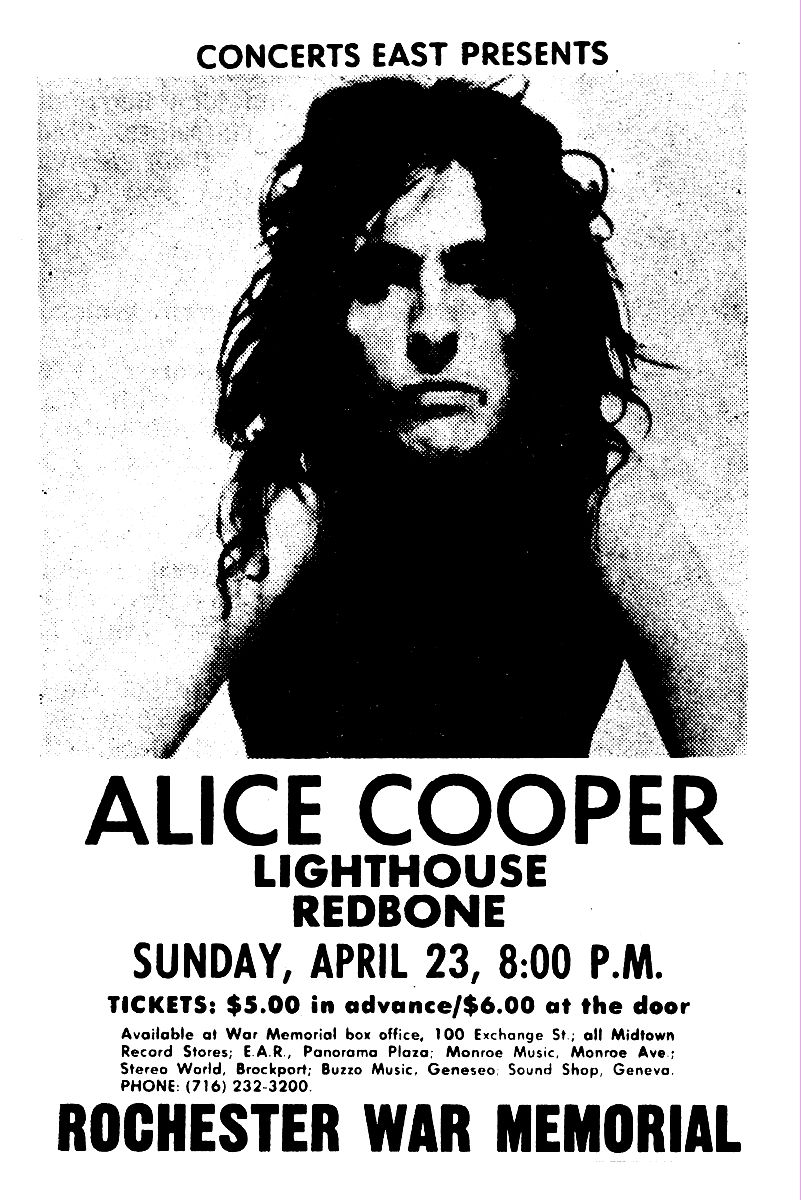 Alice Cooper
Lighthouse
Redbone
Rochester War Memorial
Rochester, NY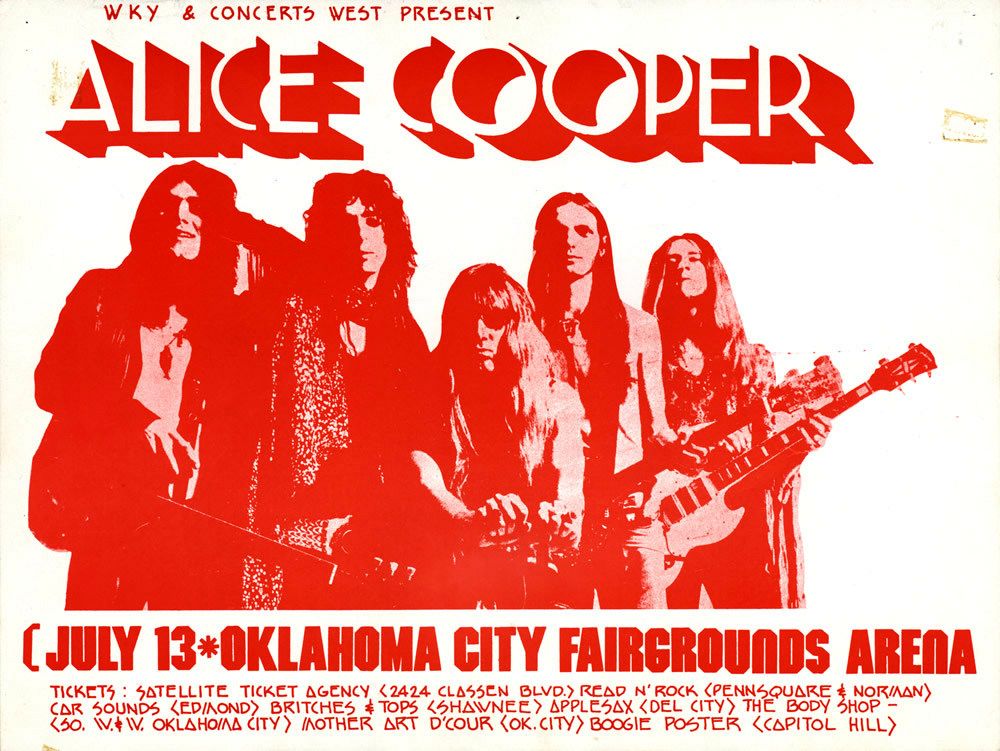 Alice Cooper
Oklahoma City Fairgrounds Arena
Oklahoma City, OK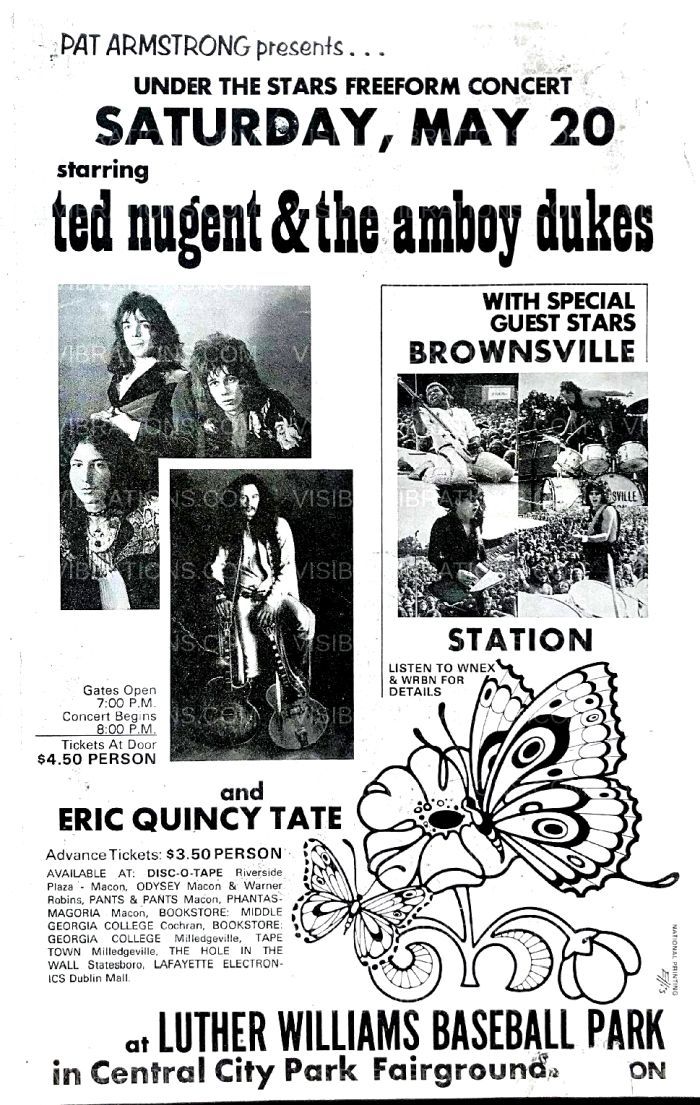 Ted Nugent & The Amboy Dukes
Brownsville Station
Eric Quincy Tate
Luther Williams Baseball Park
@ Central City Park Fairgrounds
Macon, GA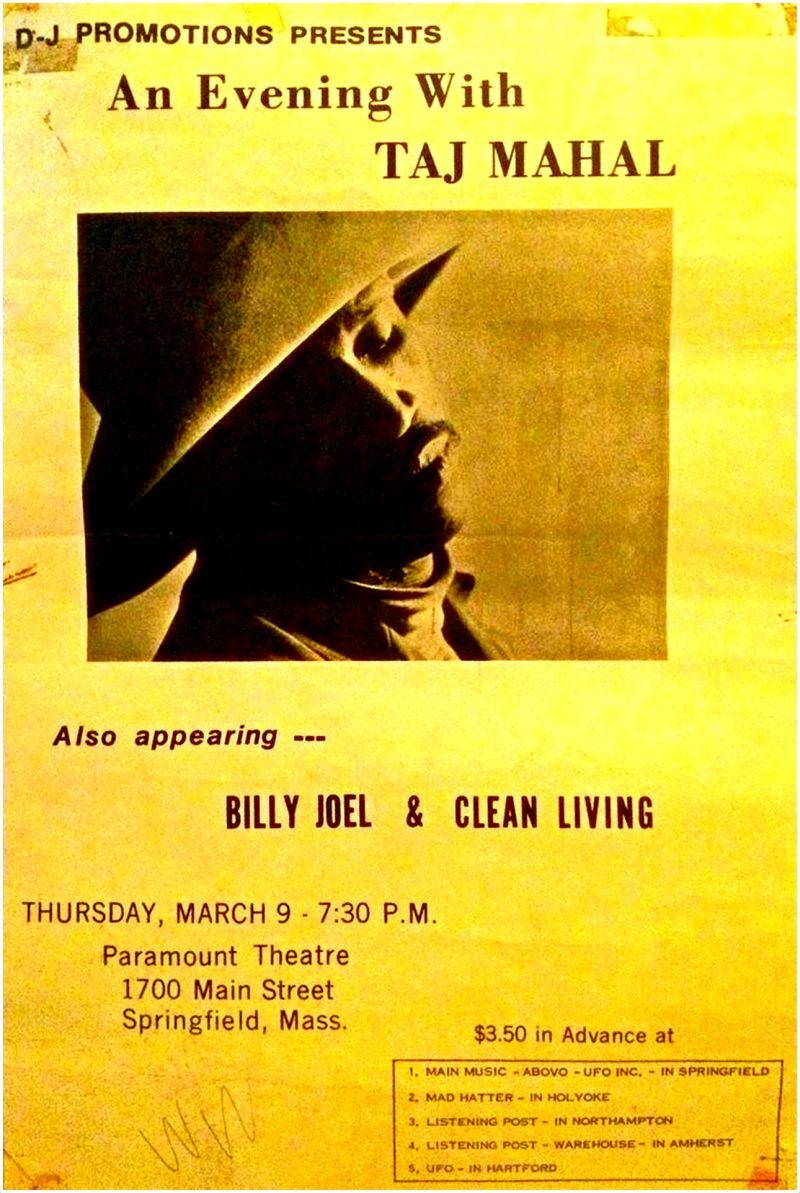 Taj Mahal
Billy Joel
Clean Living
Paramount Theatre
Springfield, MA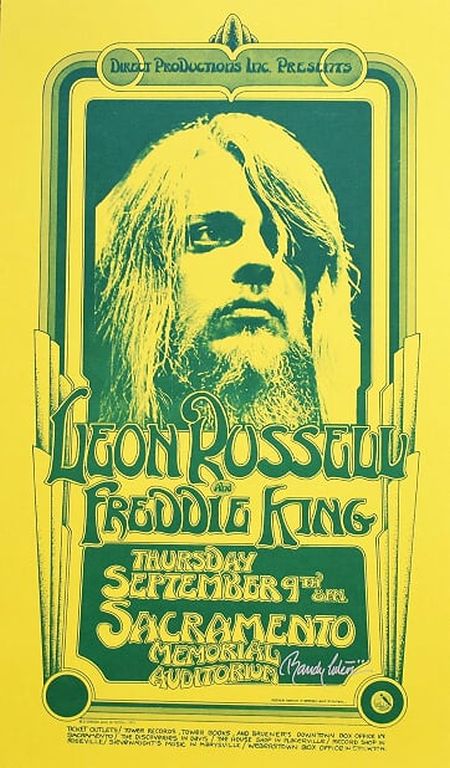 Leon Russell
Freddie King
Sacramento Memorial Auditorium
Sacramento, CA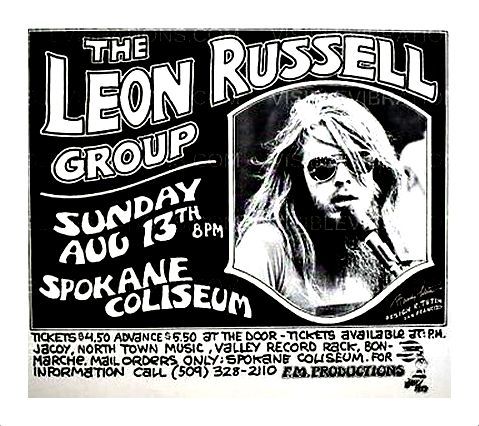 Leon Russell Group
Spokane Coliseum
Spokane, WA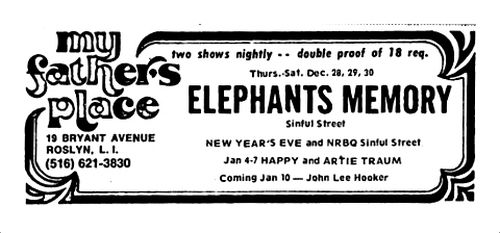 New Year's Eve 1972
Elephants Memory
NRBQ
Sinful Street
My Father's Place
Roslyn, NY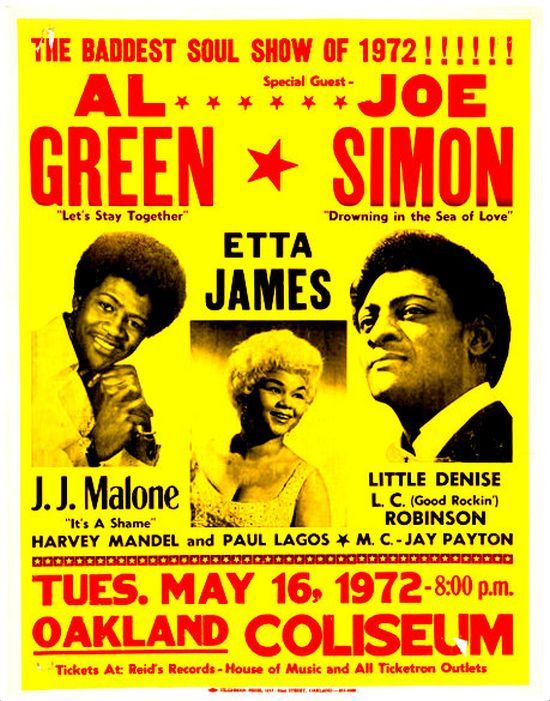 Al Green
Joe Simon
Etta James
J.J. Malone, Little Denise, L.C. Robinson
Harvey Mandel, Paul Lagos
Oakland Coliseum
Oakland, CA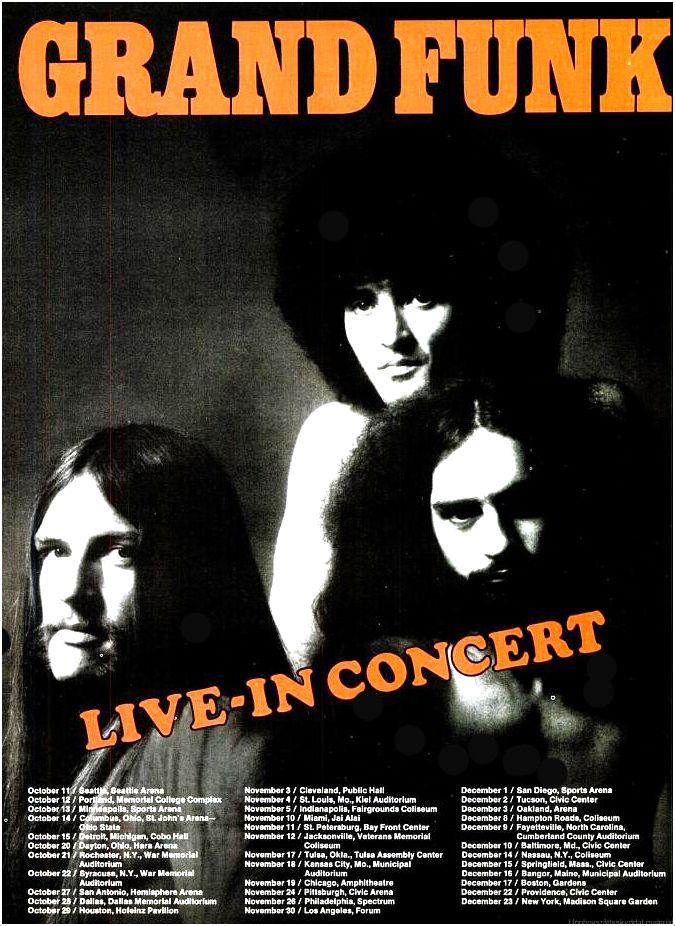 US Tour '72
Grand Funk Railroad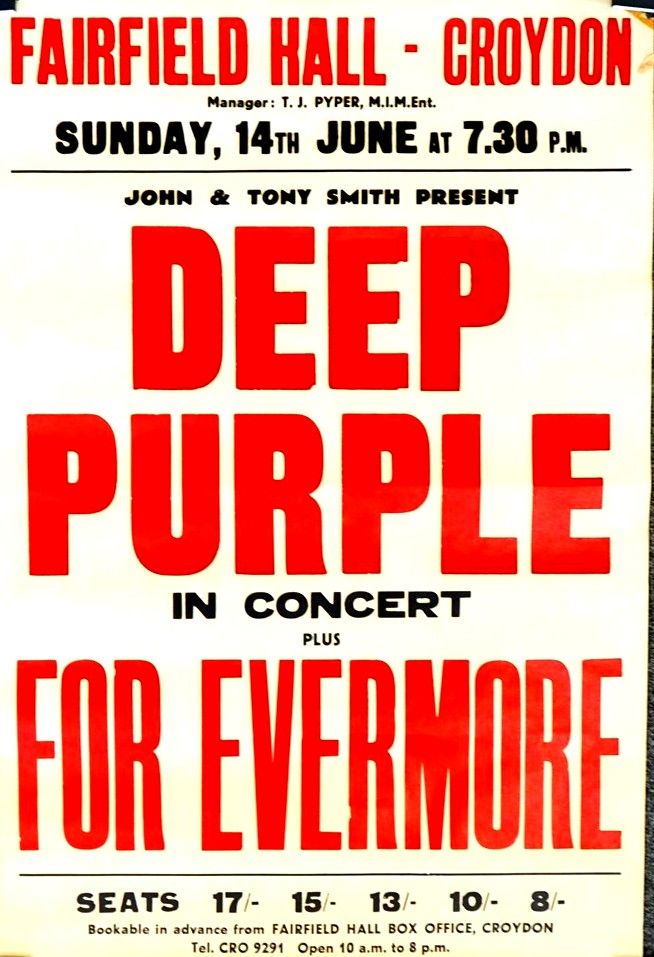 Deep Purple
For Evermore
Fairfield Hall
Croydon, UK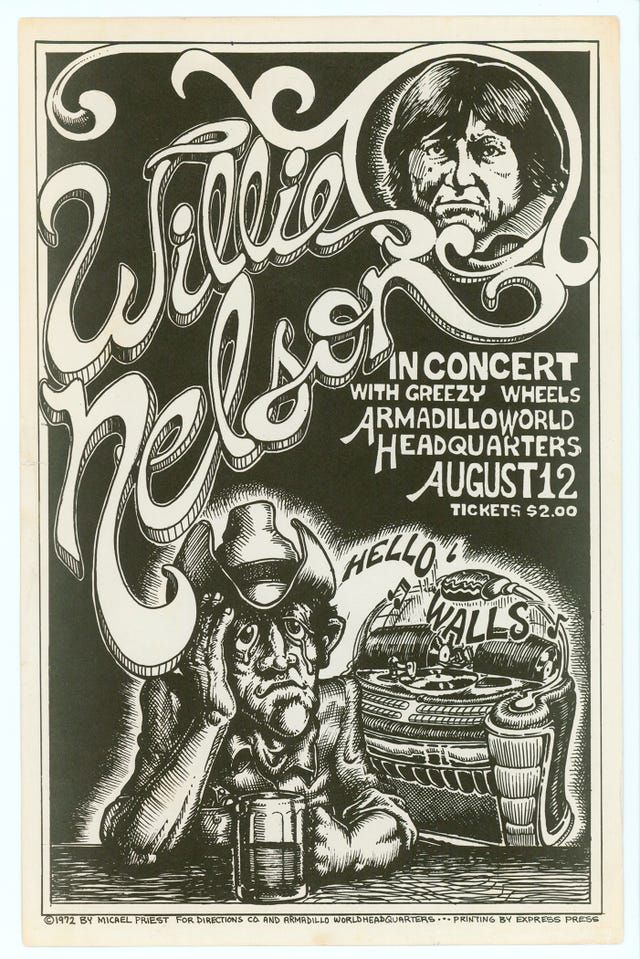 Willie Nelson
Greezy Wheels
Armadillo World Headquarters
Austin, TX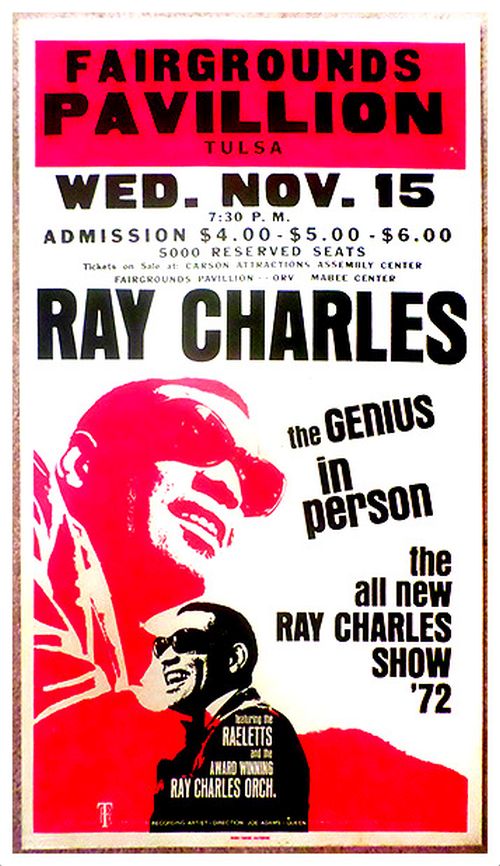 Ray Charles
The All New Ray Charles Show
The Raeletts
Ray Charles Orchestra
Fairgrounds Pavillion
Tulsa, OK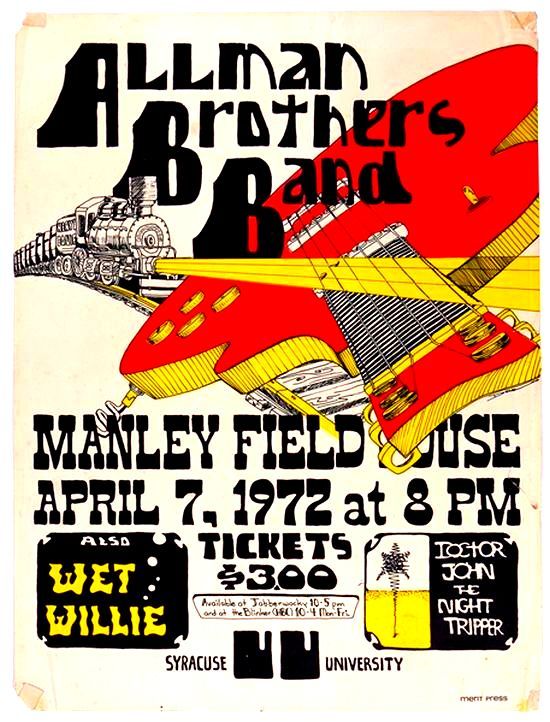 Allman Brothers Band
Wet Willie
Dr. John The Night Tripper
Manley Field House
Syracuse University
Syracuse, NY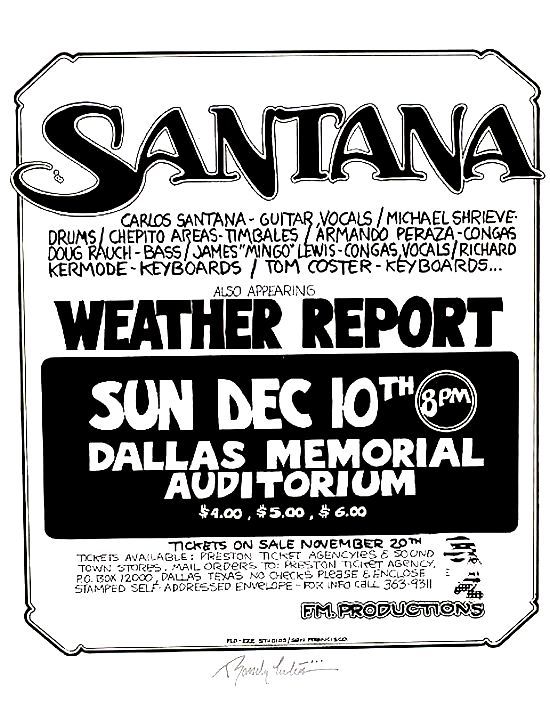 Santana
Weather Report
Dallas Memorial Auditorium
Dallas, TX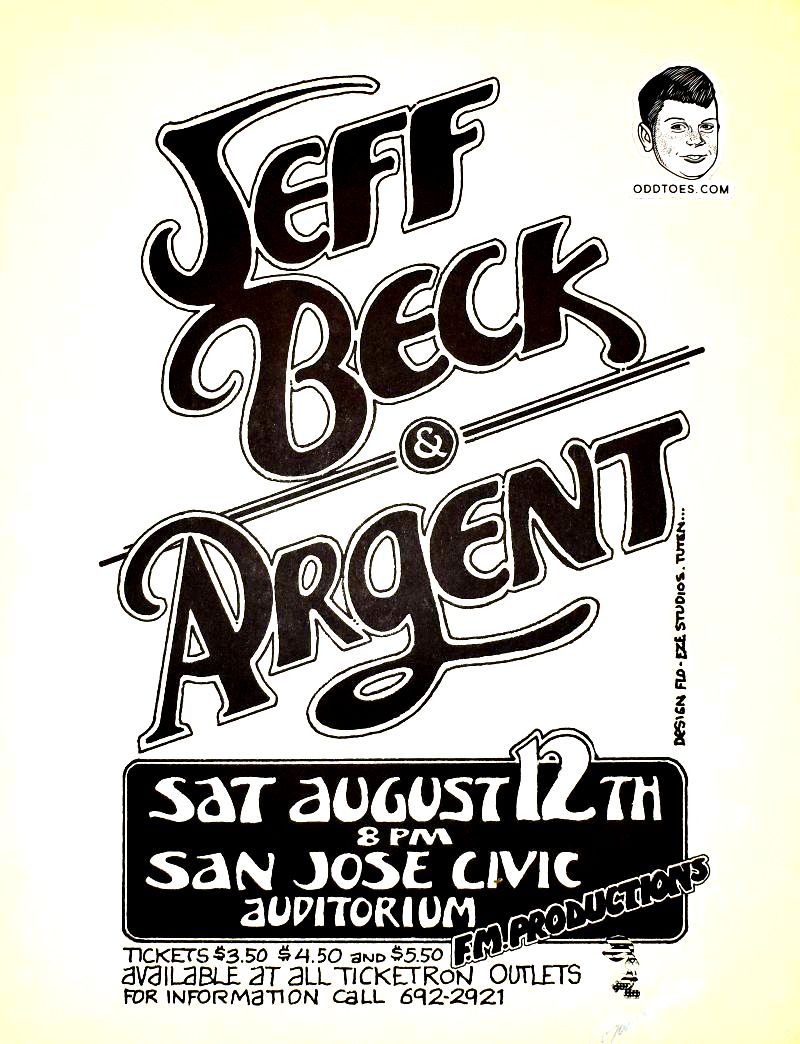 Jeff Beck
Argent
San Jose Civic Auditorium
San Jose, CA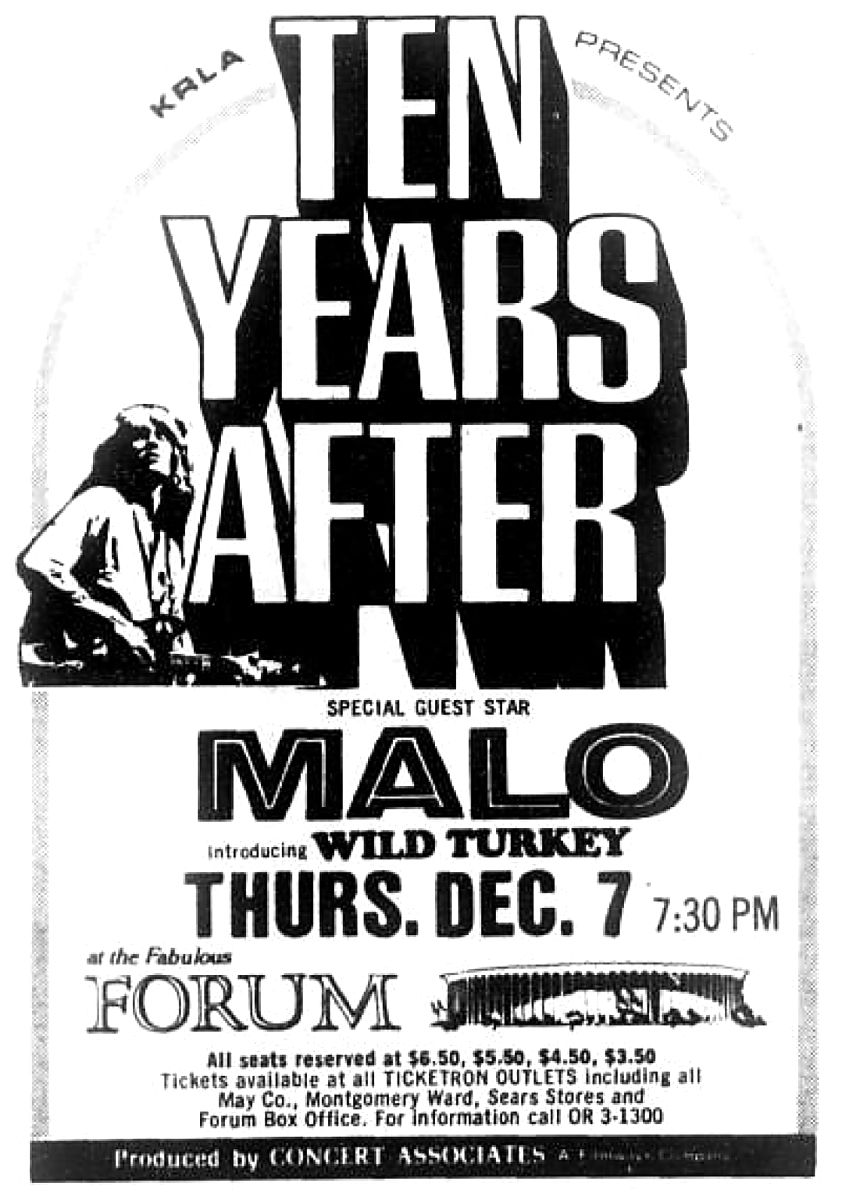 Ten Years After
Malo
Wild Turkey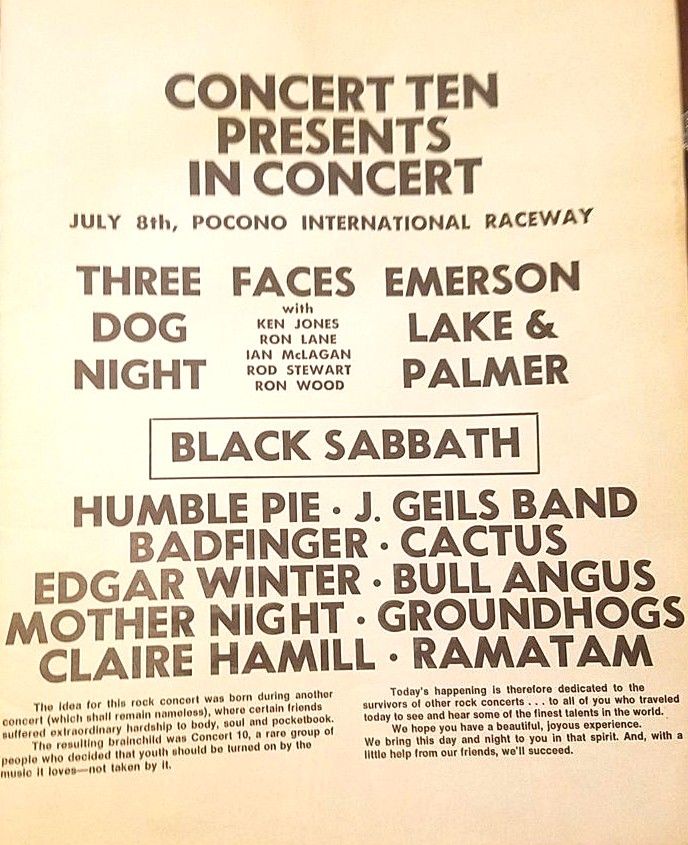 Black Sabbath
Three Dog Night, Emerson Lake & Palmer
Humble Pie, J. Geils Band
Badfinger, Cactus
Edgar Winter, Bull Angus
Mother Night, Groundhogs
Claire Hamill, RamTam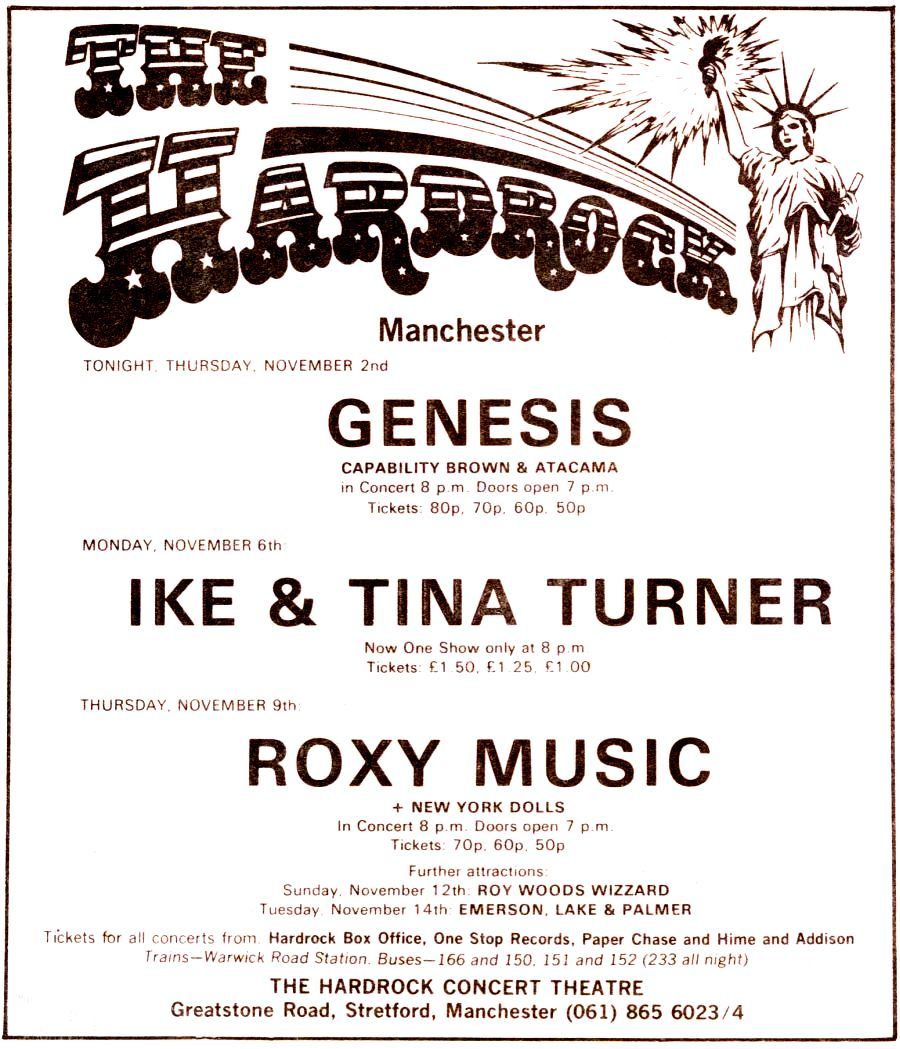 Genesis
Capability Brown & Atacama
Ike & Tina Turner
Roxy Music
NY Dolls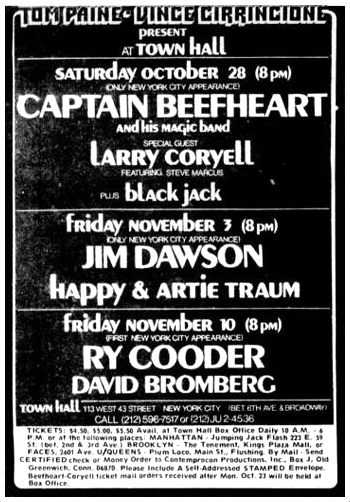 Captain Beefheart & His Magic Band
Larry Coryell, Black Jack
Jim Dawson
Happy & Artie Traum
Ry Cooder
David Bromberg
Town Hall, NYC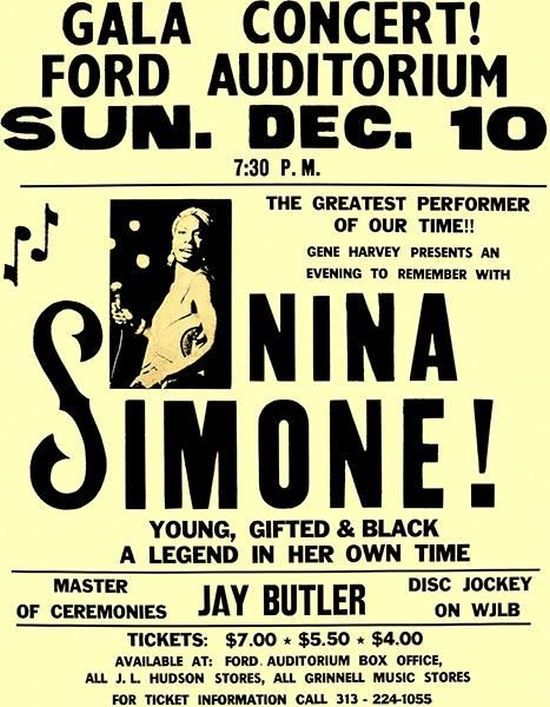 Nina Simone
Ford Auditorium
Detroit, MI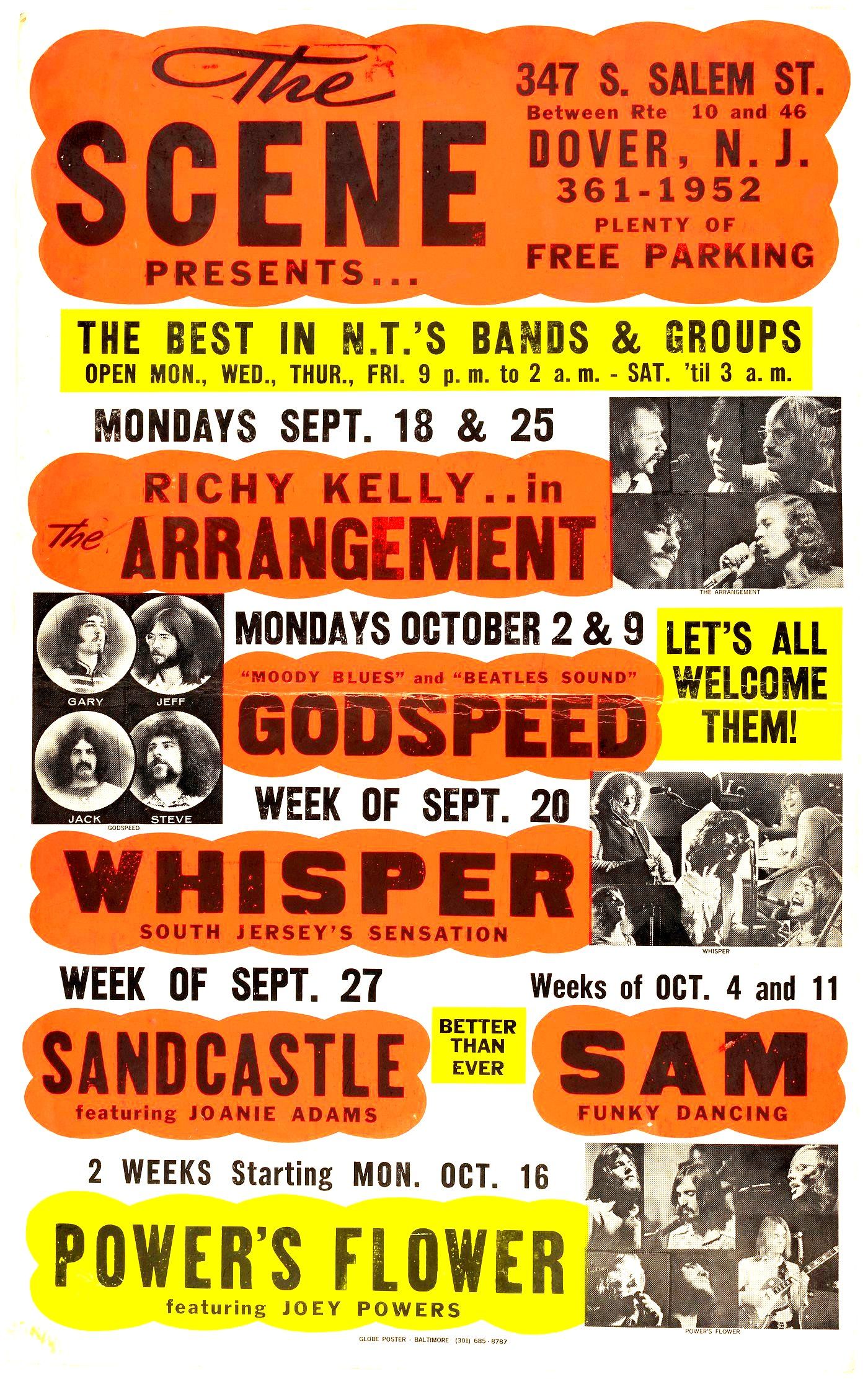 The Arrangement
Godspeed
Whisper
Sandcastle
Sam Funky Dancing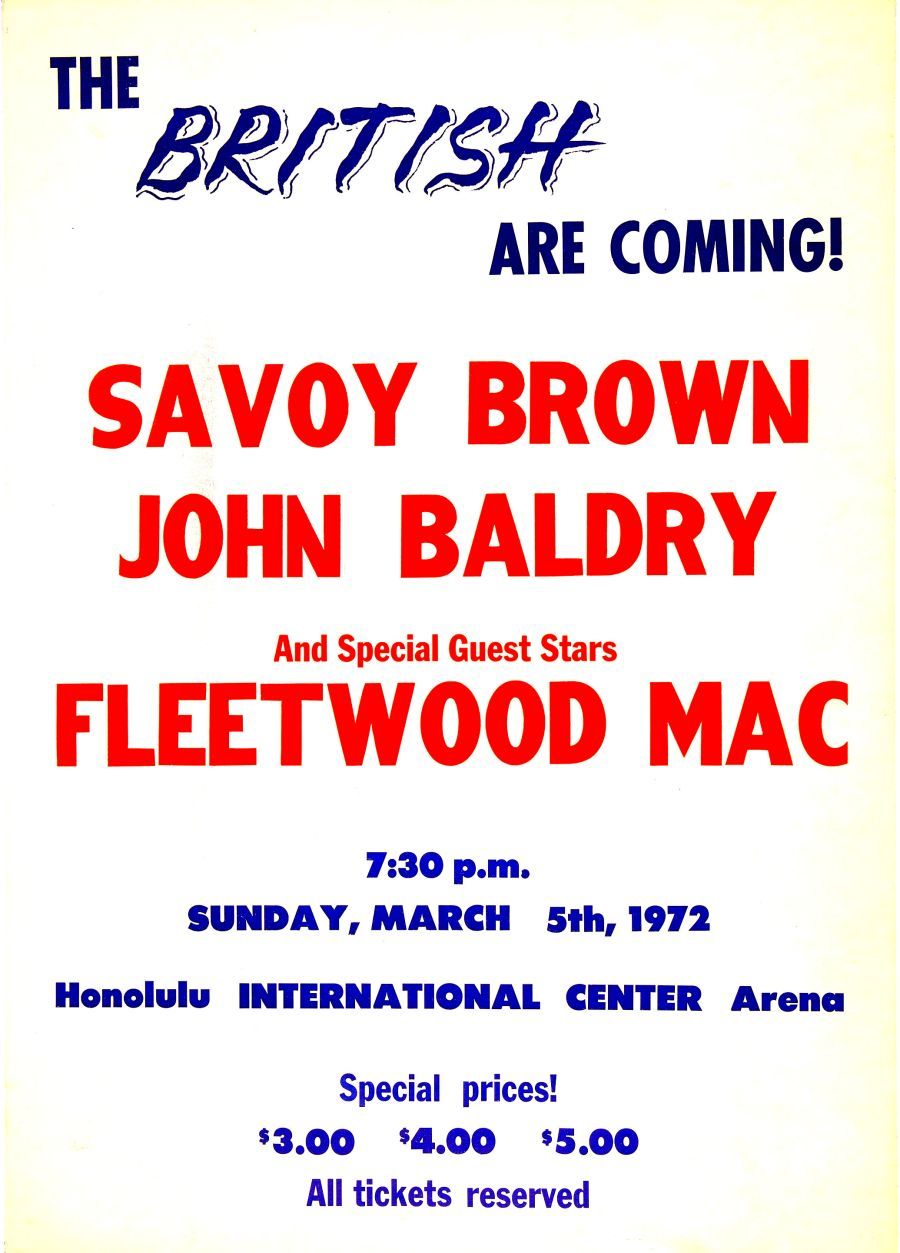 Savoy Brown
John Baldry
Fleetwood Mac
Honolulu International Center Arena
Honololulu, HI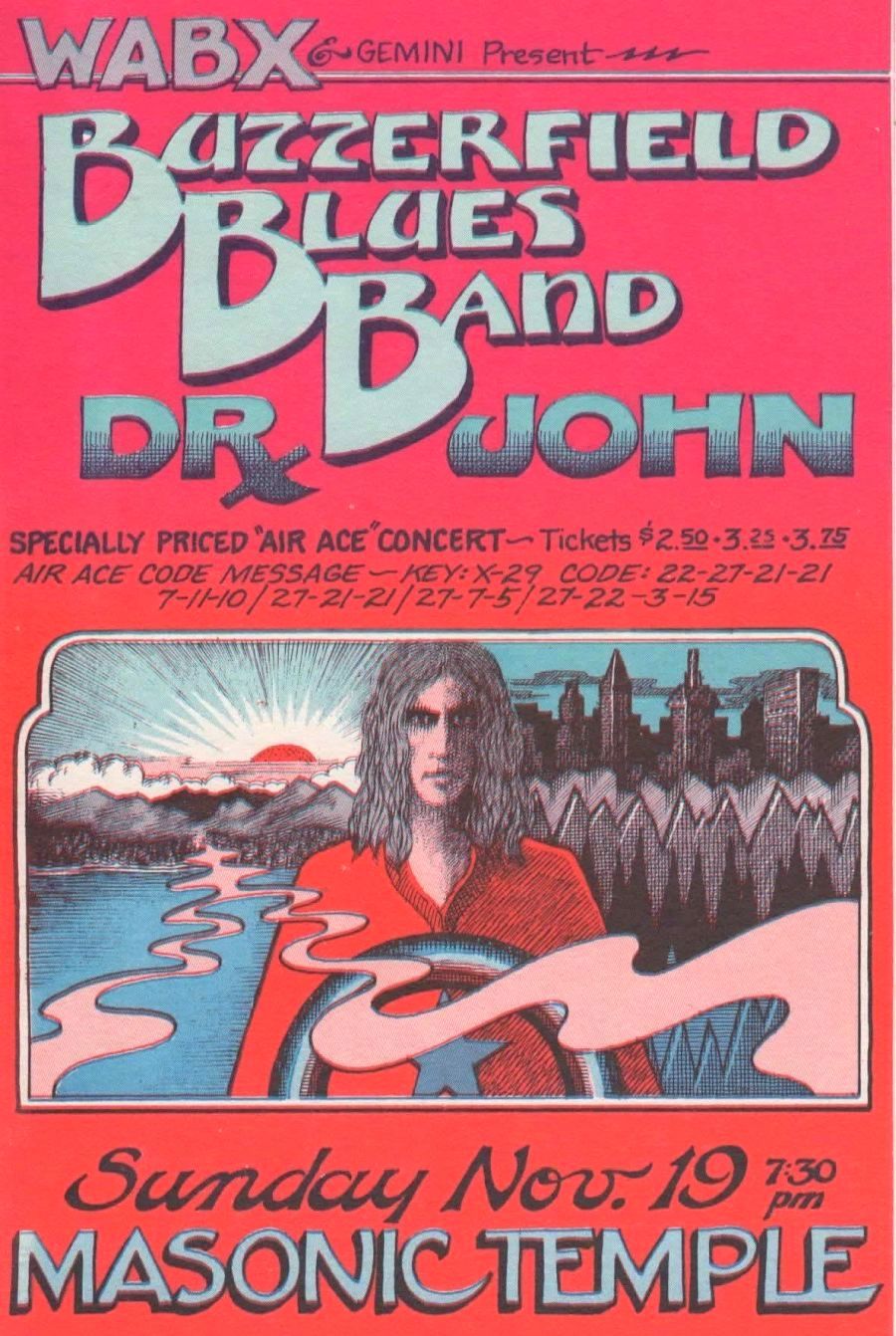 Butterfield Blues Band
Dr. John
Masonic Temple
Detroit, MI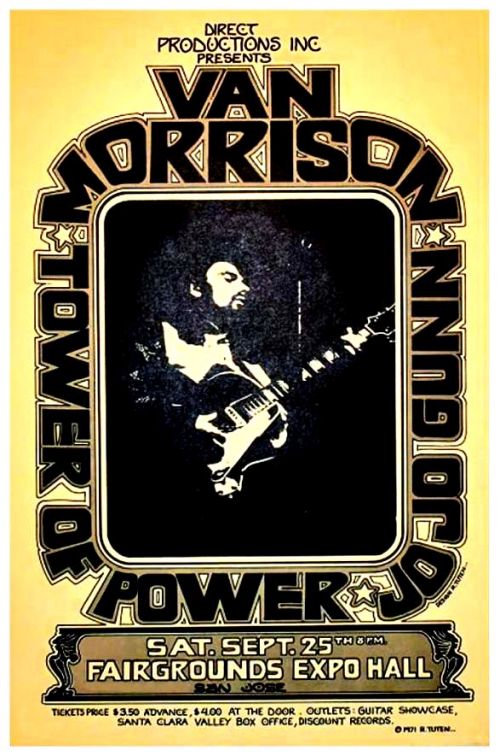 Van Morrison
Tower of Power
Jo Jo Gunn
Fairgrounds Expo Hall
Santa Clara, CA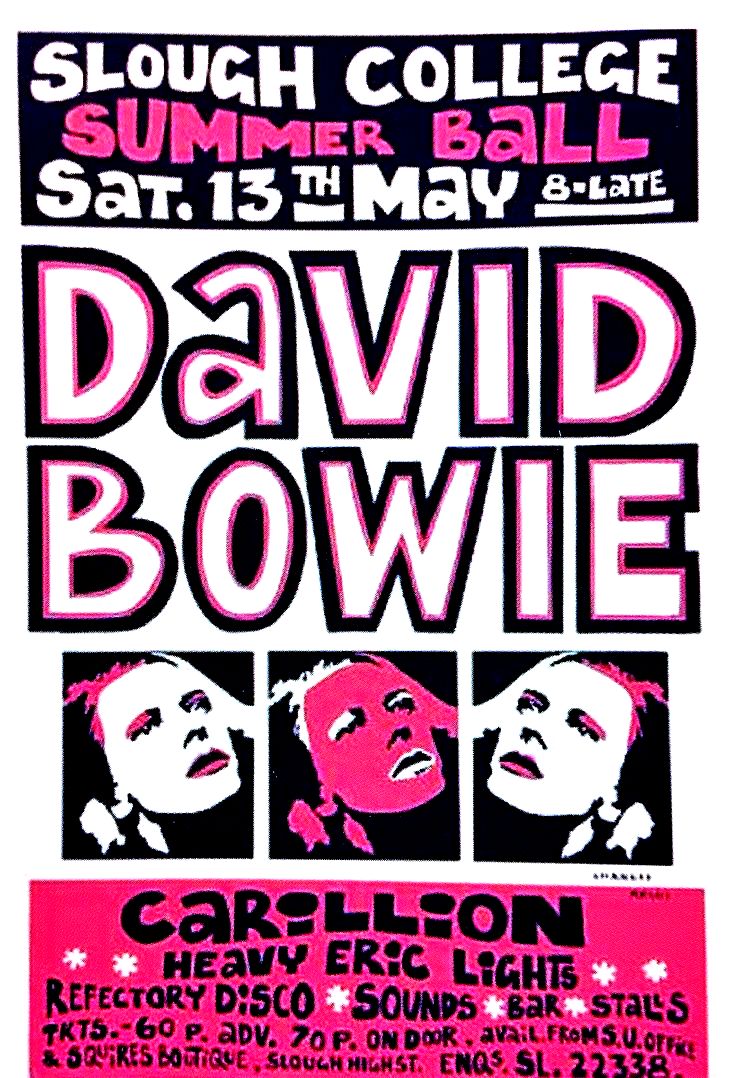 Slough College Summer Ball
David Bowie
Technical College
Slough, UK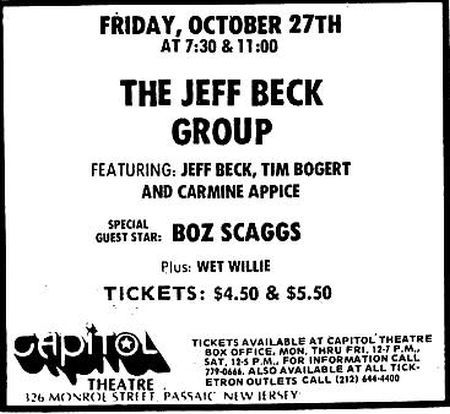 The Jeff  Beck Group
Boz Scaggs
Wet Willie
Capitol Theatre
Passaic, NJ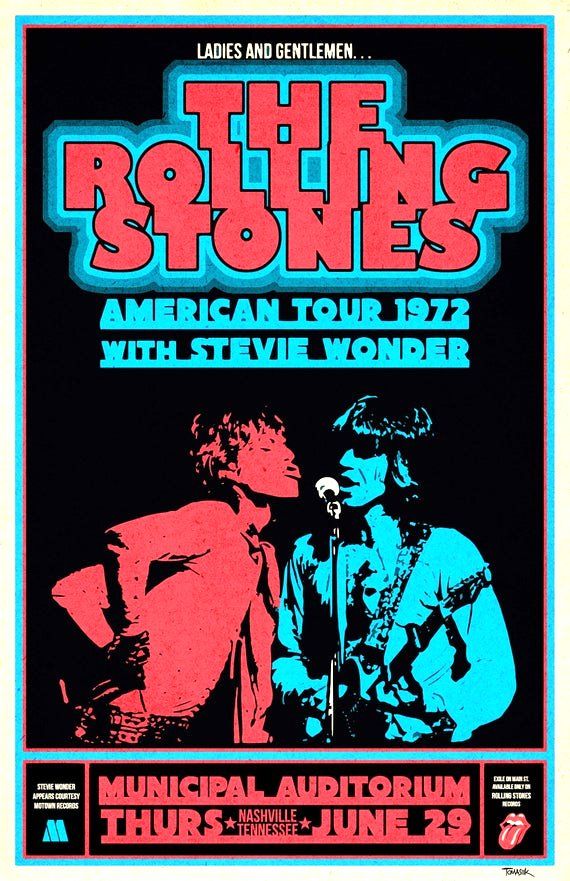 Rolling Stones
Stevie Wonder
Municipal Auditorium
Nashville, TN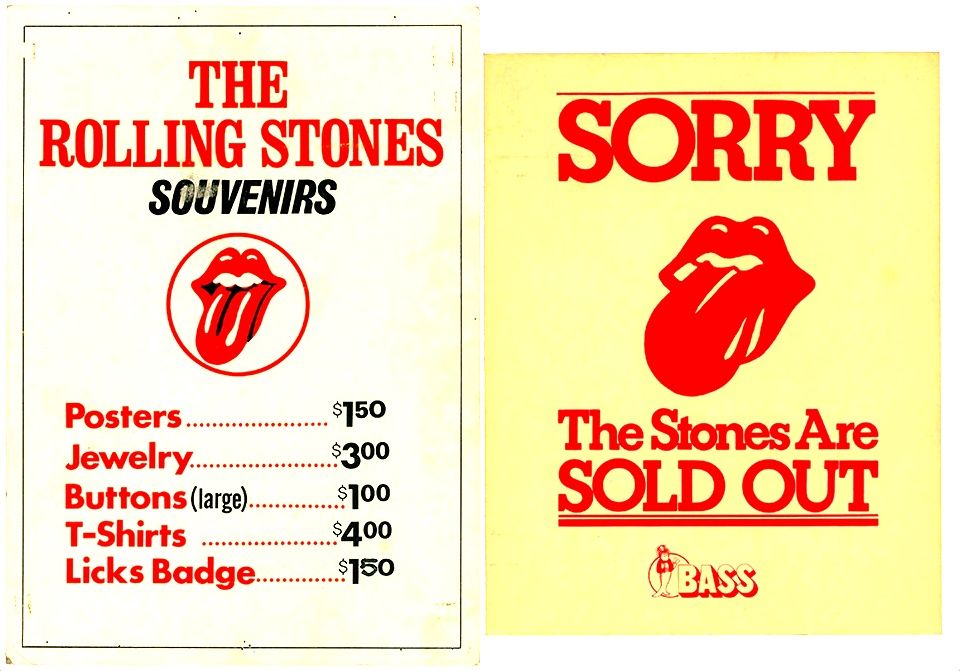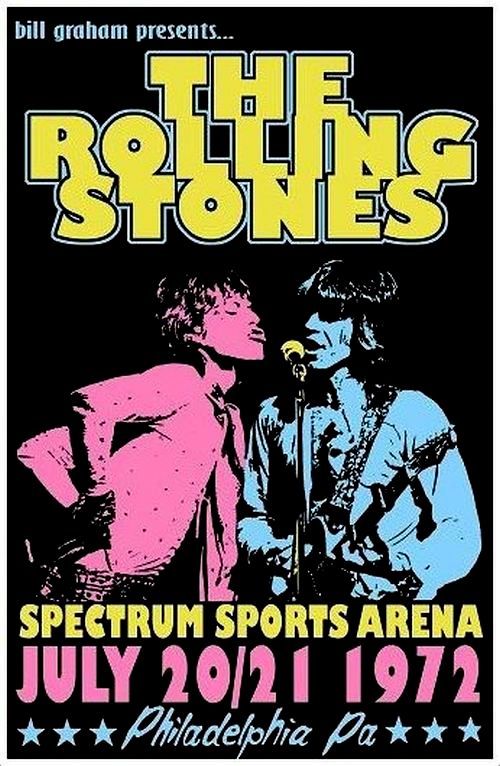 Rolling Stones
Spectrum Sports Arena
Philadelphia, PA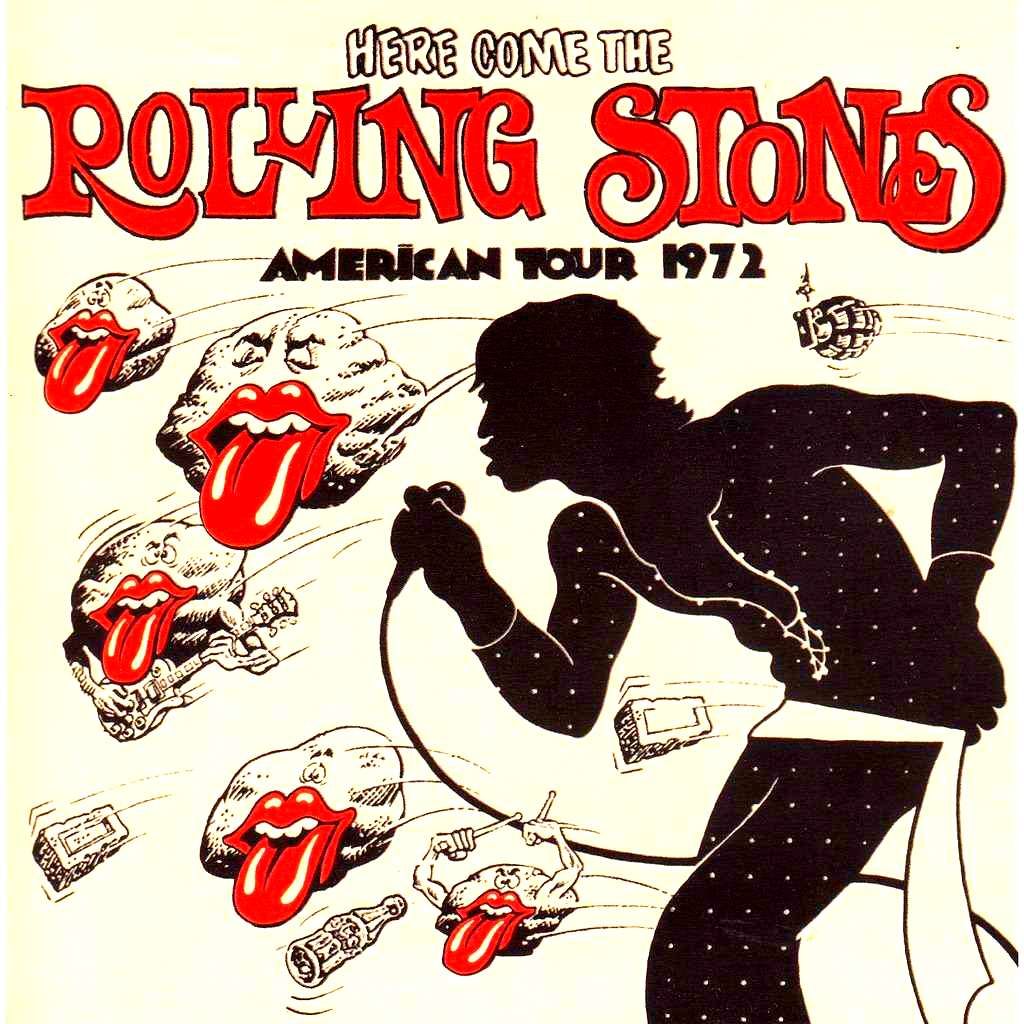 ---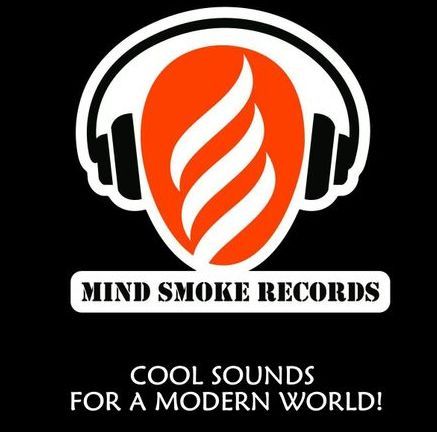 ---