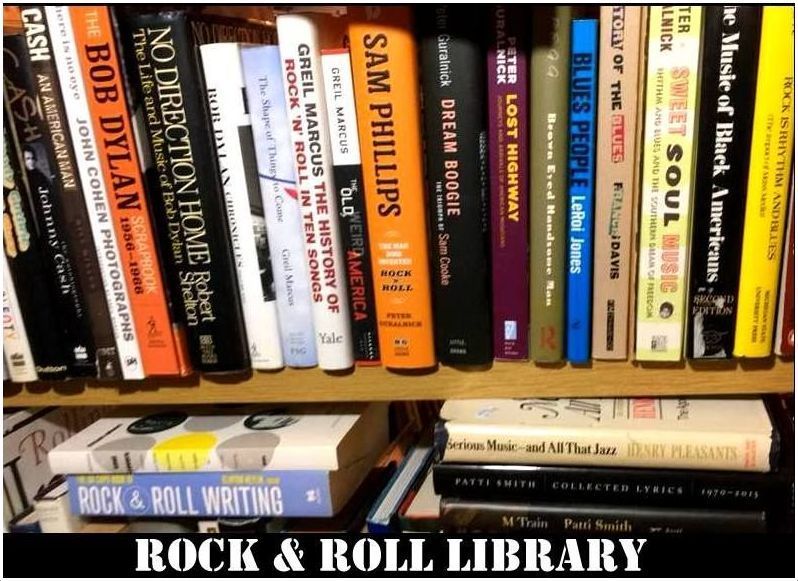 Throughout any given year, I've always found myself reading an inordinate amount of rock & roll books.  It's a habit I fell into back in my high school days.  Whenever I hear about a new rock & roll book that is coming out, I make a note to check it out so without further adieu, here's a list of the best rock & roll books that I ended up reading in 2022!
---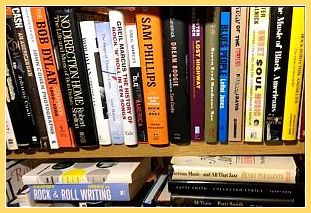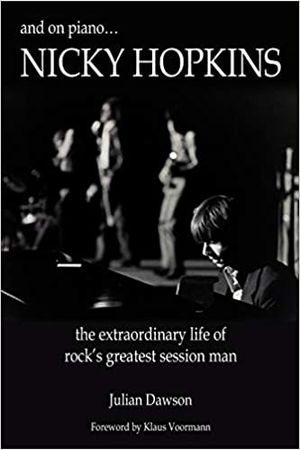 And on Piano ...Nicky Hopkins: The Extraordinary Life of Rock's Greatest Session Man
Author: Julian Dawson    Foreword by: Klaus Voorman
Plus One Press; 1st edition (April 1, 2011)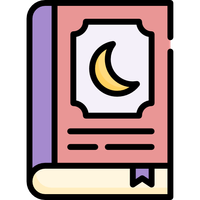 Calling All Rock Fans: I Highly Recommend This Book!
About a year ago, I started researching a blog post on Nicky Hopkins.  In the course of digging up information on Hopkins I came across this wonderful paperback that offered up a wealth of details about Nicky.  Hopkins was a brilliant musician who left his mark across the history of rock and roll thru the 1960's and 1970's.  You can look up the credits on any number of rock albums (from the '60s to the '80s) and you'll come across the name Nicky Hopkins. a multi-talented keyboard artist who is remembered as the most in-demand session keyboardist in rock & roll.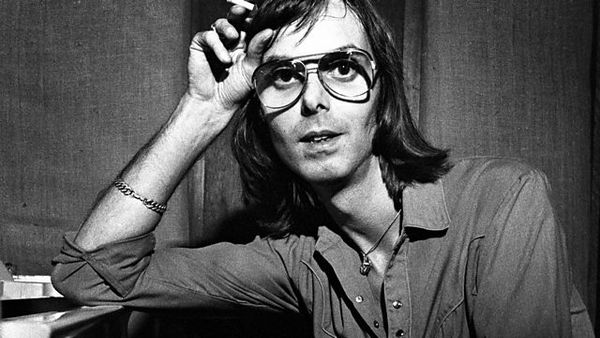 Excerpt from the book: "The Beatles. The Rolling Stones. The Who. The Kinks. The Jefferson Airplane. Joe Cocker. Quicksilver Messenger Service. The Yardbirds. Harry Nilsson. At the heart of their music, and of hundreds of others, was one man and a piano: Nicky Hopkins. For three generations, rock'n'roll has been the heartbeat of our world, and Nicky Hopkins defines rock'n'roll. For thirty years, before his tragically early death in 1994, Nicky Hopkins put his mark on some of the most unforgettable popular music ever made. This is the definitive work on rock music's greatest session player, and one of its unsung heroes."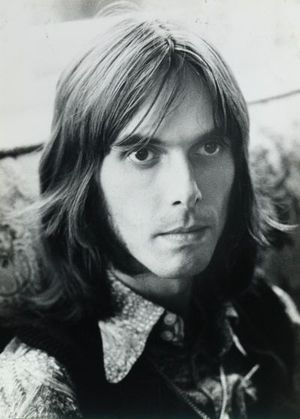 "Nicky Hopkins, who described himself in his own typically understated way as "just a piano player" did more to form, define and inspire some of the finest moments of rock and roll during his time than any session musician and sideman before or after.  Julian Dawson has given a detailed and engaging document of one phenomenally talented artist's impact on the popular music of his day.  Like many session musicians, he preferred the anonymity and the egoless ride of working in the background, even though he managed to frequently shape many of the songs he contributed to, raising them to a higher level than originally envisioned.  His list of collaborators included  The Rolling Stones, The Beatles, The Who, The Kinks, The Yardbirds,  Jefferson Airplane, Steve Miller Band, Jerry Garcia, Cat Stevens, Joe Cocker and Art Garfunkel. He was also a member of The Jeff Beck Group with lead singer Rod Stewart and Quicksilver Messenger Service. Though The Beatles discovered him later than the rest, it was not too late for him to appear on their hit single, "Revolution," followed by important contributions on  solo projects including Lennon's Imagine and George Harrison's Living in the Material World, Ringo's 1973 self-titled album and Paul McCartney's later solo work.
At times Nicky seems like a kind of rock and roll chameleon, but as the book moves deeper into it's subject, a portrait that emerges is one of an artist deeply committed to creating visionary  music for the artists who called him into the studio. Based on Dawson's book, history shows The Rolling Stones gave Nicky the widest berth of creative opportunity. His participation in the studio on classic albums, Beggars Banquet, Let It Bleed, Sticky Fingers and Exile on Main Street, alone demonstrate the importance of his contributions to rock music. It becomes clear that while Nicky sought and even craved anonymity, he also deeply longed for appreciation and recognition but not so much from a fan-base, as is shown by his inability to define himself as a solo artist.  Dawson reveals that Nicky knew well the importance of his contributions to the long list of artists he worked with in the studio and strove to give them his best work on every take." (No Depression magazine)
---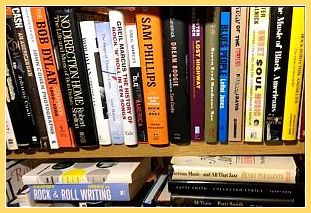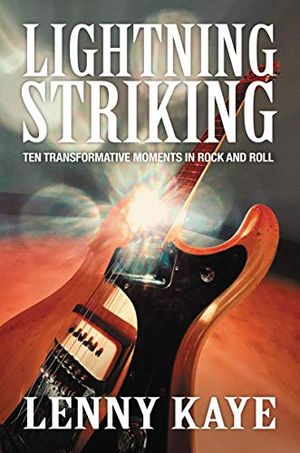 Lightning Striking: Ten Transformative Moments In Rock And Roll
Author: Lenny Kaye    Published by Ecco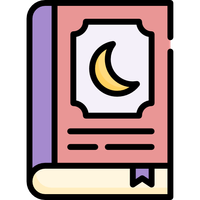 Calling All Rock Fans: I Highly Recommend This Book!
To me, I have always felt that Lenny Kaye is a true rock & roller who has spent many years following the trends of rock music.  The first time I came across Lenny is when he created a wonderful box set called Nuggets.  Soon after that, Kaye became Patti Smith's guitarist.  These days he pursues doing a late night show as a DJ on Little Steven's Underground Garage.  I would venture to say that Lenny Kaye has immersed himself in rock and roll for many years and his recent book reveals his ability to clarify and explain many of the fantastic moments that have exposed various rock & roll sounds.  To cap things off, Lenny released an amazing book titled Lightning Striking, Ten Transformative Moments In Rock And Roll.
"Kaye highlights ten places where a series of events developed to create a cultural phenomenon eventually exploding and transcending the place where it was created. Whether it's Memphis in 1954, Liverpool in 1962, or Seattle in 1992, it's based on a concept called scenius conceived by producer Brian Eno whereby a phenomenon is created not by one person but rather by a convergence of artists, hustlers, oddballs, and fans. The book is painstakingly detailed, highlighting not only the main artists but other players on the periphery.

Kaye often puts himself in the midst of the scenes, describing how watching artists performing on the TV dance shows from Philly in the 50s and early 60s helped the music come alive for him and the transformation he shared with so many others watching the Beatles on the Ed Sullivan Show.  He also gives firsthand accounts of seeing bands like Big Brother and the Holding Company, the Jefferson Airplane, and the Quicksilver Messenger Service, featuring guitarist John Cipollina, in the ballrooms of San Francisco, after driving out west with a buddy to experience the Summer of Love.  Kaye is the only rock critic I can recall who shows equal appreciation for the Dick Clark dance scene of the early 60s and the psychedelic groups emerging later in the decade.  
He was a participant in the New York punk scene that sprung up in the 70s, playing at CBGBs, with the Patti Smith Band, alongside Television, the Talking Heads, and The Ramones. He remembers Patti Smith mixing covers of the Velvet Underground's "Real Good Time Together" and The Marvelette's "The Hunter Gets Captured by the Game" with her beat generation-inspired originals. He looks back with wonderment on playing 150 seat venues in the early 70s then performing before 70,000 in Italy later in the decade.
The last chapter is set in Seattle in 1991 with the beginning of grunge, a garage band genre a generation removed from the bands highlighted on the Nuggets collections.  Like in the other chapters, the bigger names like Pearl Jam, Nirvana, and Alice in Chains are not ignored but lesser-known acts like the Melvins are given equal time.  He calls the heroin-induced darkness of the scene, a "downer miasma."  He exalts Eddie Vedder for overcoming it, praising his humanitarian spirit writing "may it be long and fruitful." 
There is a heightened level of recall in the book that can be daunting whether he is delineating the scenes in the aforementioned cities, or in New Orleans, Detroit, and London.  I imagine he wants to be sure the whole story is told.  While that can be challenging to the reader, his unpretentious intellectualism and passion for music and the "scenius" that surrounds it, is infectious.  At several points, he ponders whether one chooses the music or whether the music chooses them.  For anyone pondering the same question while plugging in their guitar, counting all the bands you have seen, or wondering whether there is enough time to listen to all your records, this book is for you." (Bob Condren, culturesonar.com)
---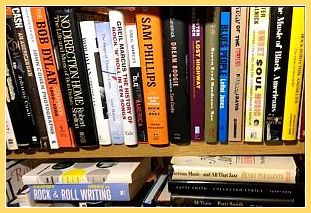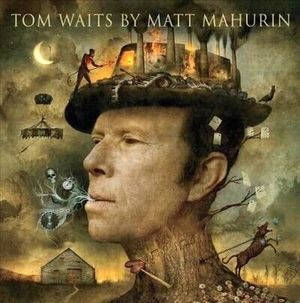 Tom Waits By Matt Mahurin
Author / Photographer: Matt Mahurin   Publisher: Abrams: The Art of Books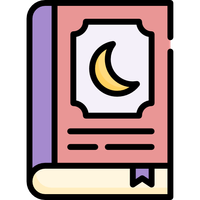 If you are a rabid Tom Waits fan, buy this book!
This visually arresting book is a testament to the unique collaboration, going back three decades, between the photographer and illustrator Matt Mahurin and the musician Tom Waits.

Published in 2019, Tom Waits By Matt Mahurin is filled with Matt Mahurin's complex imagery surrounding Tom Waits.  Being a Tom Waits fan every since his first album, Closing Time, I was instantly drawn to this book.
Mahurin's visually pioneering approach to his artistic output has resulted in a number of high profile collaborations, directing music videos for the likes of U2, Metallica, David Byrne, Lou Reed, Joni Mitchell and, of course, Tom Waits.
The book collects no fewer than 100 dormant film negatives garnered during their three-decade time together, work which has originated from magazine portraits images, album covers, music videos and, at times, their social time together. In what appears to be fantastically inspired by the demeanor of Tom Waits, Mahurin's portraits are often surrealist and, at times, morosely poetic. 
The images vary from traditional por­traits to ones that capture Waits in concert—but the majority are richly imagined scenes in which Waits is more muse than musician," the book states. 'In addition to the diverse images, the book includes a foreword by Waits, an essay by Mahurin on their longtime collaboration, and 20 original paintings, drawings, photographs, and digital images inspired by Waits' song titles.  Speaking in his foreword, Mahurin explained: 'This book is one more chapter in our artistic history—told from three thousand miles apart and without a word between us. Tom's body language part-ape, part-ballerina. His facial expressions part-prankster, part-monster— all whispering or wailing to me what they wanted to be. A huffing bull, a puffing tractor, a suffering clown.'

"Matt Mahurin had never heard of Tom Waits when he was first commissioned to paint a portrait of the raspy singer/songwriter for the cover of his first compilation album, 1984's Anthology of Tom Waits. But that job led to a long and fruitful collaboration between visual artist and musician, now captured in Mahurin's new collection of illustrations and photographs, Tom Waits By Matt Mahurin. 
Matt Mahurin
Mahurin recently described the origin of project to Paste: 'One day as I was organizing my photography archives, I came upon the film negatives from the various times Tom and I had gotten together to shoot a music video, portrait for a Rolling Stone interview, record cover illustration, or live performance," he writes. "It was a compelling collection of images of this truly one-of-a-kind musical artist captured over three decades—and although I had hundreds of negatives of Tom, only a handful had been used in magazines and record covers. The realization that so many of these images from such a long and fulfilling collaboration would never see the light of day not only seemed like a waste, it made me mad. 
Although the idea of doing a book on one person had never occurred—let alone appealed to me—to consider the alternative that so many unused yet unique images would have been captured for nothing, compelled me to pursue the possibility of resurrecting them through the purpose of creating a book.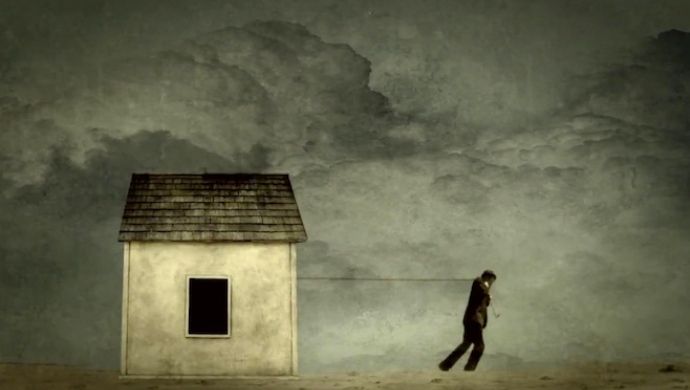 'The final decision to create this book was made when I imagined that rather than seeing the project as a collection of portraits of one person, I would envision it as a portrait of a creative collaboration—a shared journey of artist and subject that has not only spanned many years, but has explored diverse projects and multiple mediums along the way."
---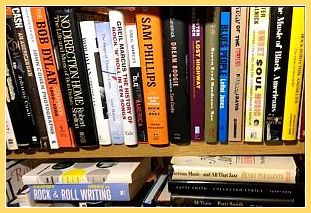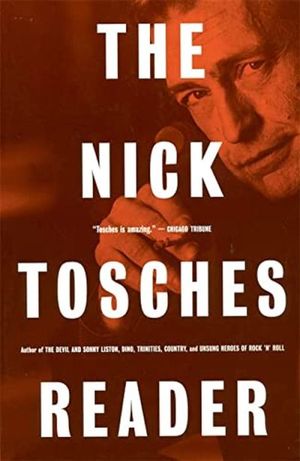 The Nick Tosches Reader
Publisher: Da Capo Press 2000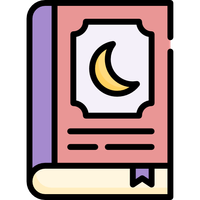 I Highly Recommend This Book!
I first encountered the writings of Nick Tosches in 1984 when I got my hands on Tosches brilliant book, Unsung Heroes of Rock 'n' Roll.  His earthy approach to the history of rock knocked me out.  In fact, I still read Unsung Heroes of Rock 'n' Roll once a year.  To me it's like the bible of rock & roll.  
Sadly, Nick Tosches passed away in 2019...but in the following year I was so excited to learn that the Da Capo publishing company had released an excellent collection of Tosches writings.  Once I got my hands on The Nick Tosches Reader I read the book at least 4 times in a row!  
Here's a few witty Nick Tosches quotes
"The older you get, the more you live with ghosts."
"I want to be alone, not forgotten."
"It is always easier to see in another what we are uncomfortable with in ourselves."
Nick Tosches
"Nick Tosches emerged from the primordial swamp of the 1960s American rock press to earn a reputation as one of the most compellingly original biographers and novelists of his generation. To his subjects he applied a high style formed by an admiration of William Faulkner, Hubert Selby Jr and the King James Bible, a feeling for the lives of gamblers and gangsters, and a formidable erudition perhaps surprising in one who had declined a college education and learned many of his life lessons in the bar owned by his father in Newark, New Jersey. 
Tosches, who has died aged 69, won widespread praise for his biographies of the rock and roller Jerry Lee Lewis, the crooner Dean Martin and the world heavyweight boxing champion Sonny Liston. Among his fellow writers, many envied the confidence with which he slipped into the vernacular of his subjects as if it were his own while infusing the result with characteristics that made his work utterly distinctive." (The Guardian)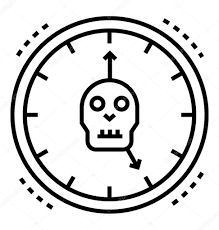 Quotes About Nick Tosches:
"Back in the early 1970s, Lester Bangs, Richard Meltzer, and Nick Tosches were longhaired young malcontents who sometimes drank together while each tried to make a living as a rock critic. From the start, each had a distinctive voice, and each used the fluid medium of music journalism to his own subversive ends (as Tosches later put it, the game was to write "pretty much whatever one wanted, as long as it was under the pretext of writing about rock 'n' roll"). Along the way, all three became great writers.
Tosches has found a way to successfully meld nuts-and-bolts journalism with a sardonic solipsism. As his new collection, The Nick Tosches Reader, makes clear, his early work wasn't as consistently mind-bending as Bangs' or Meltzer's. Reading through these chronologically arranged selections, however, you come to understand that Tosches — equal parts sneering cynic and visionary poet — became as unique a stylist as either of his peers. 
Having written acclaimed biographies of Dean Martin and Jerry Lee Lewis, in The Devil and Sonny Liston Tosches turns his attention to a nonmusician, an illiterate, much-maligned, and feared boxer who was in many ways the Mike Tyson of his time. Fortified by a plethora of talkative sources, Tosches' hard-bitten prose is well suited to the task of bringing Liston, and the criminals who masterminded his career, to vividly seedy life. Like the Martin bio, the book has already been optioned by Hollywood, making Tosches one of the few music writers to make the leap to the big leagues. What a gas — and what an inspiration for aging rock critics." (ew.com)
"Best known for his classic Jerry Lee Lewis biography, Hellfire, Tosches has compiled his book and record reviews, articles, rock interviews, and other works that have appeared in magazines (under- and overground) in the last 30 years. While organizing this anthology-of-sorts, he also wrote funny and insightful introductions to each piece. The best parts are the short fiction and personal essays, which are often overtly sexual and hubristic but written with an Olympian mastery of language--it's like reading Bukowski by way of Tennyson. The resulting work would, in a just world, make Tosches the patron saint of literate, disaffected male college students with an ear for caustic, honest work. The music writings and book reviews are ultimately esoteric but help forge this collection into a fascinating document of New York City subculture and the dissipation of the Altamont generation." (Library Journal)
---
MAD DAYS OUT (the 2nd Beatles book in a trilogy by M. Frank)
Publisher: M. Frank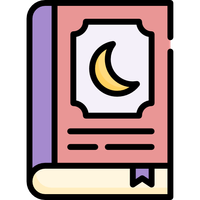 I Highly Recommend This Book!
MAD DAYS OUT is M. Frank's multimedia account of a time when the Beatles were regularly creating masterpieces like Sgt. Peppers Lonely Hearts Club Band and the White Album.
I should point out that I involved with this book as the Editor and have been a long time friend of the author, M. Frank.  This book started as a simple flip book with images and writing but as time went on M. Frank wanted other elements that would improve the book as a whole.  His determination to finish the book after many roadblocks was unique and showed just how much love he put into creating MAD DAYS OUT.  Down below are some links where anyone who's interested can simply read this wonderful book.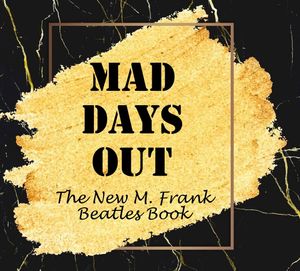 The Beatles from Strawberry Fields to the White Album 
100 memorable photos, 17 classic songs, 5 groundbreaking videos 
Engineered to be experienced on hi-speed Internet 
For the best results try watching
on your best audio-visual equipment 
(cell phones don't do the book justice)
"Say, how much does this book cost?"
IT"S FREE!
---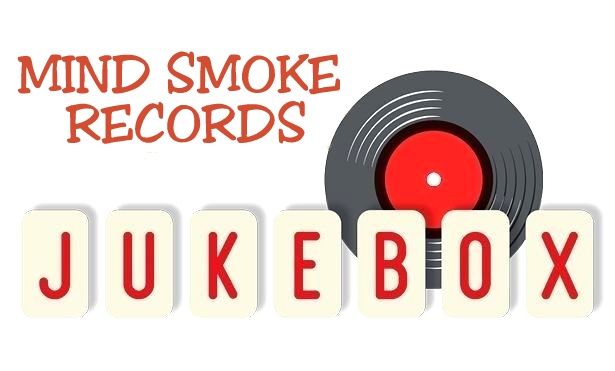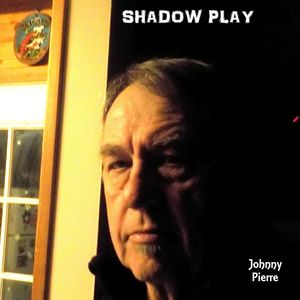 Johnny Pierre - Shadow Play (album)
Johnny Pierre's Shadow Play is about the human condition as the world continues to fall apart.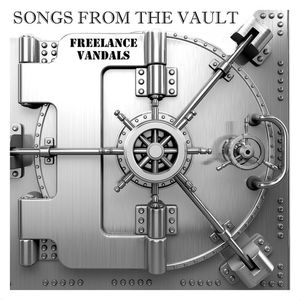 Freelance Vandals - Songs From The Vault (album)
Late one night Johnny Pierre & Diamond Ray finally opened up the Freelance Vandals vault!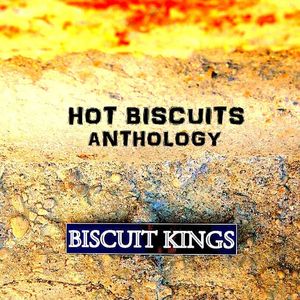 Biscuit Kings - Hot Biscuits Anthology (album)
The Biscuit Kings will be returning to live performances this February!
Haiku Monday - The Ghost Of Pontchartrain Expanded Edition (album)
The Ghost of Pontchartrain Expanded Edition, is an imaginary movie soundtrack for a ghost story that takes place in New Orleans, Louisiana. Follow the dark trail of Sammy Thibadeaux, the Ghost of Pontchartrain, as he returns home to his former life of underworld voodoo and murder. Salvation is at hand!
---