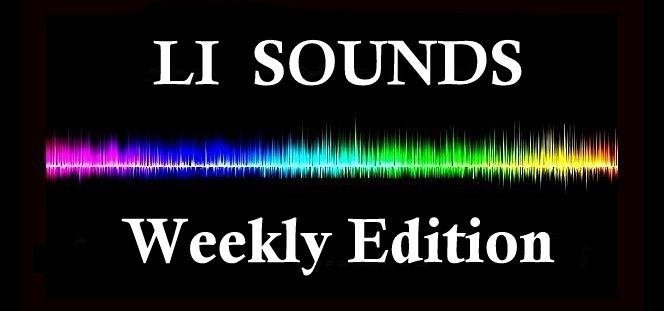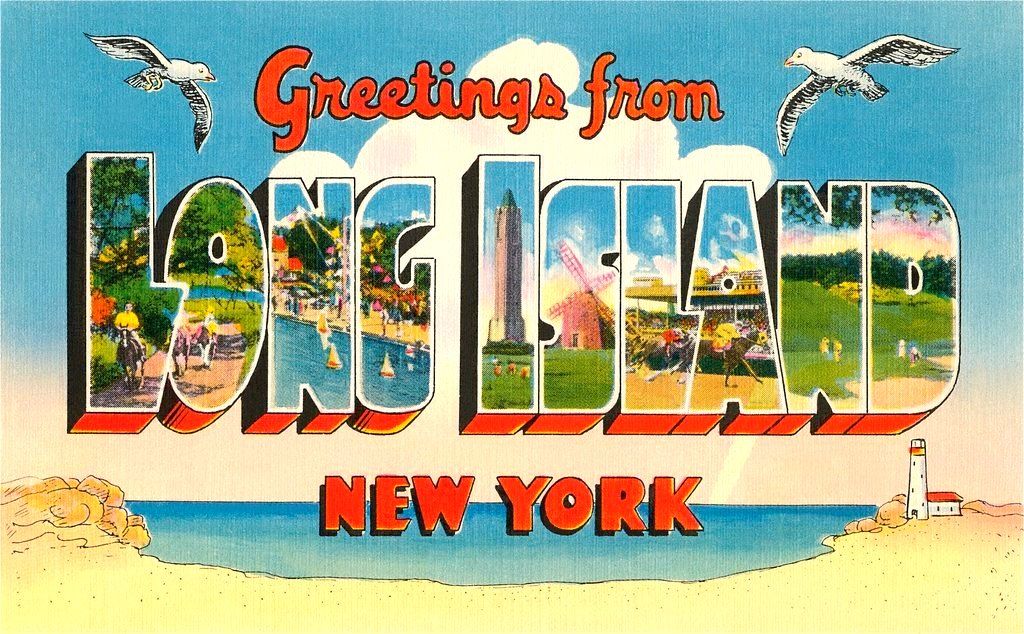 Don't Miss Some Of The Great Shows 
That Are Happening This Week!
---
OCTOBER 25
---

The Tues Jam @ Katie's of Smithtown is back baby!
Venue: Katie's of Smithtown
145 W Main St    Smithtown, NY
Showtime: 10 pm - 1 am
Tuesday Night Live features former members of Black Sabbath,Rainbow,Blue Oyster Cult,Trans Siberian Orchestra and other players. 
These Major Players play the 1st Set:

Bobby Rondnelli

George Cintron

Rob Demartino
After the 1st Set, THE JAM begins!
Special Guests featured often, Come play on the Little stage with the Huge Sound!!!
---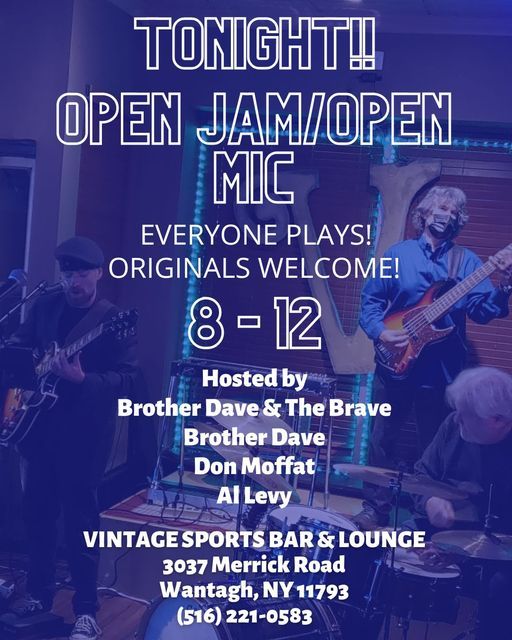 ---
OCTOBER 26
---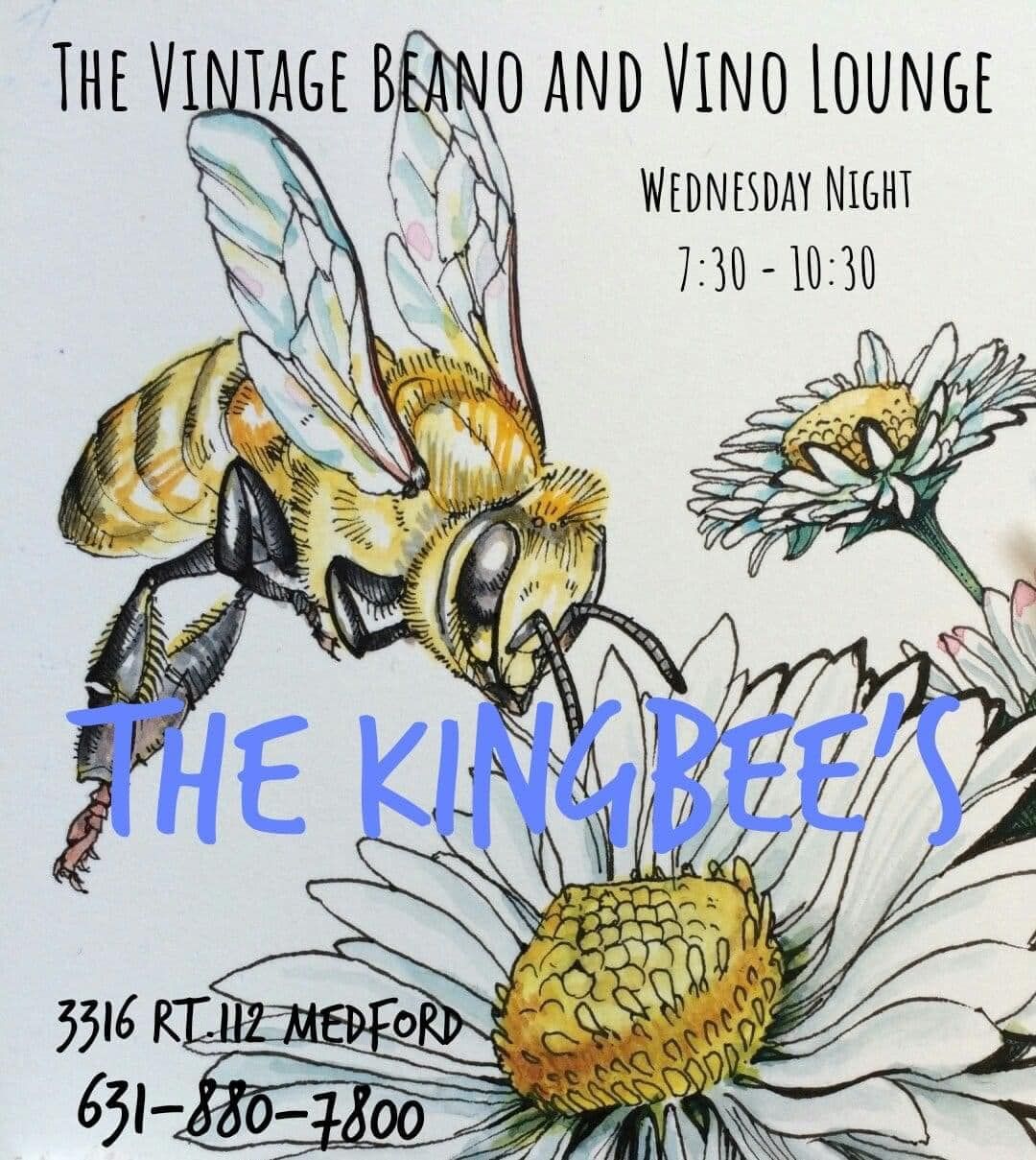 ---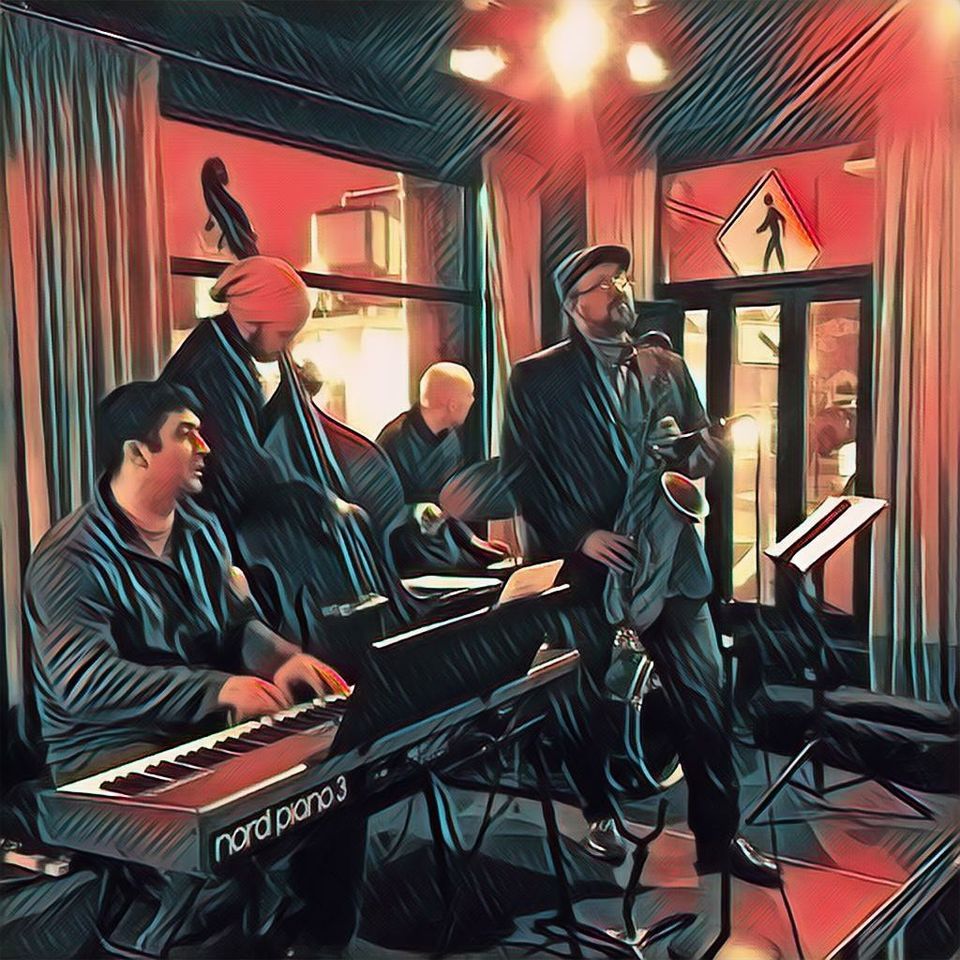 JOHN MAURICE RESTREPO QUARTET
Venue: Ornithology
6 Suydam Street    Brooklyn, NY
Showtime: 9 pm
The John Maurice Restrepo Quartet returns to Brooklyn's hottest new spot: Ornithology, where they will be playing some original tunes and some classics as well. To top things off, there's a jam session afterwards too!
The Players
Chris Covais-Drums 
Diallo House-Bass 
Vincent Loccisano-Piano 
John Maurice Restrepo-Tenor Saxophone 
---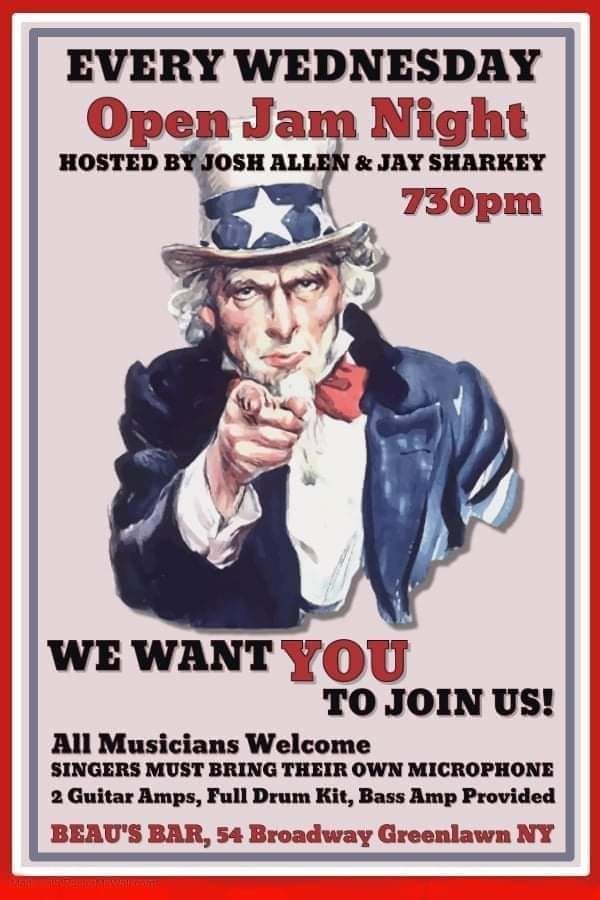 ---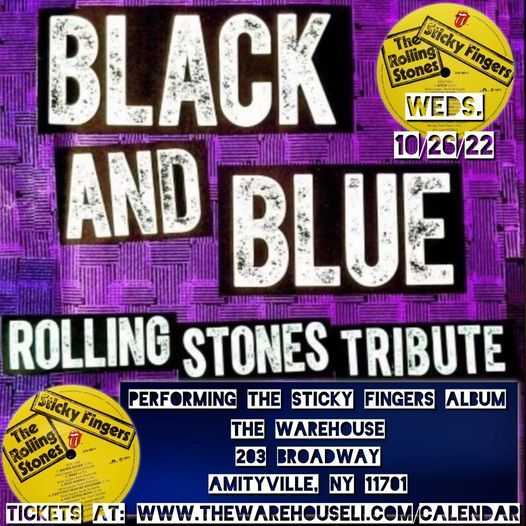 BLACK AND BLUE ROLLING STONES TRIBUTE
Performing the Sticky Fingers Album!
Venue: The Warehouse
203 Broadway    Amityville, NY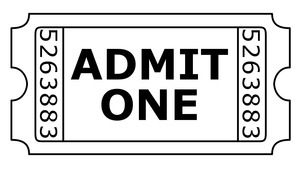 PURCHASE TICKETS
---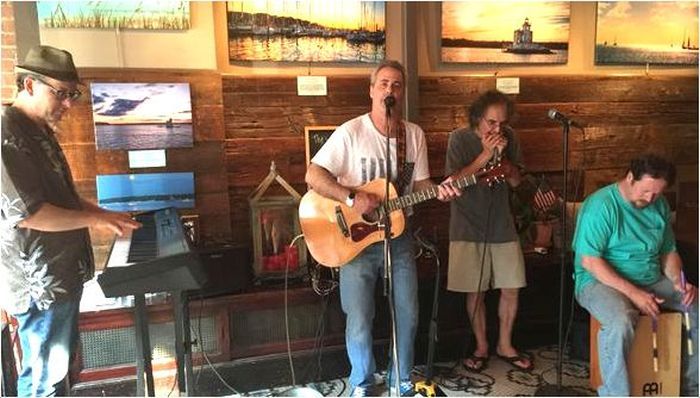 ALLEN SANTORIELLO & THE WALKERS
Venue: The Crossroads Cafe
24 Laurel Road    East Northport, NY
Showtime: 7 pm
---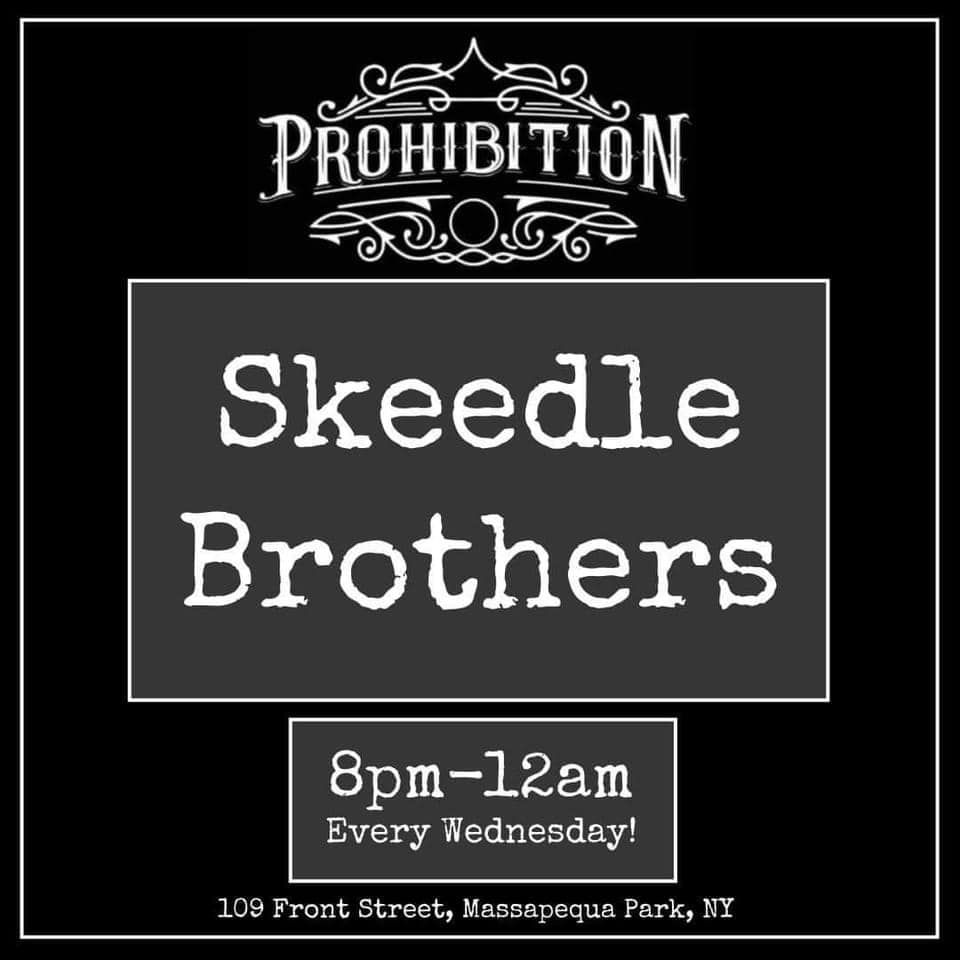 ---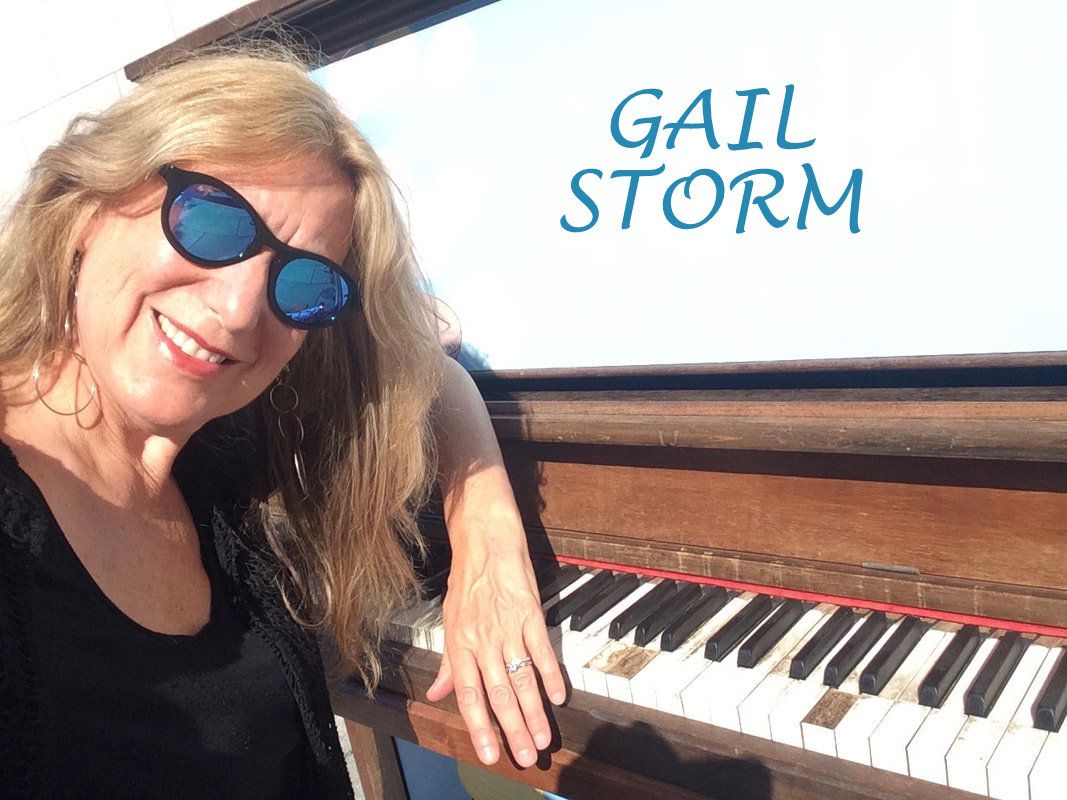 GAIL STORM 
Venue: Bistro 72 @ Hotel Indigo East End 
1830 W Main St      Riverhead, NY 
Showtime: 5 pm - 8 pm 
Enjoy some tasty piano as parlayed by the one & only Gail Storm!
---
OCTOBER 27
---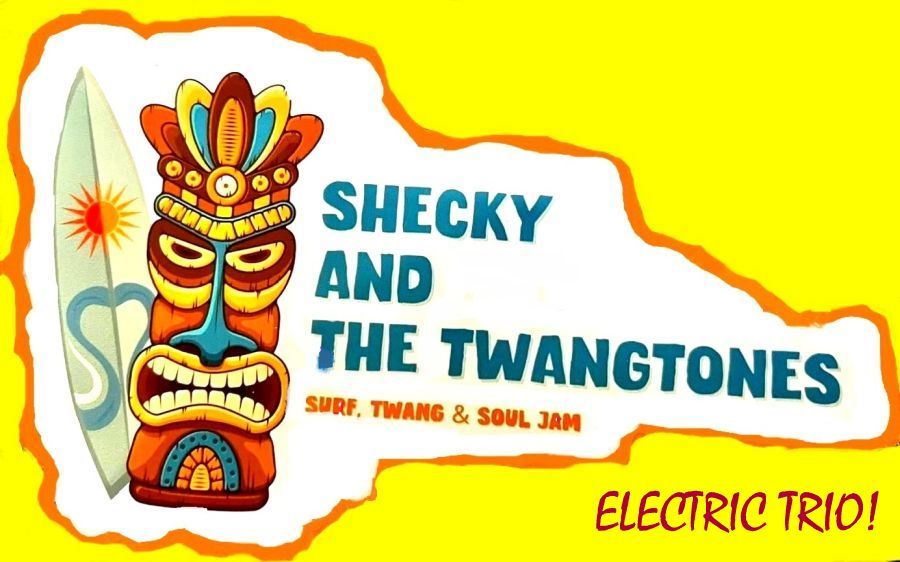 SHECKY & THE TWANGTONES 
Venue: Fadeley's Deli Pub
422 W Main St Patchogue, NY
Showtime: 7 pm - 10 pm
Once you hear this electric trio's carefree mix of retro surf, reggae and all-around-the-world soul music, you will find yourself dancing in a hypnotic state of Twangtonia!
---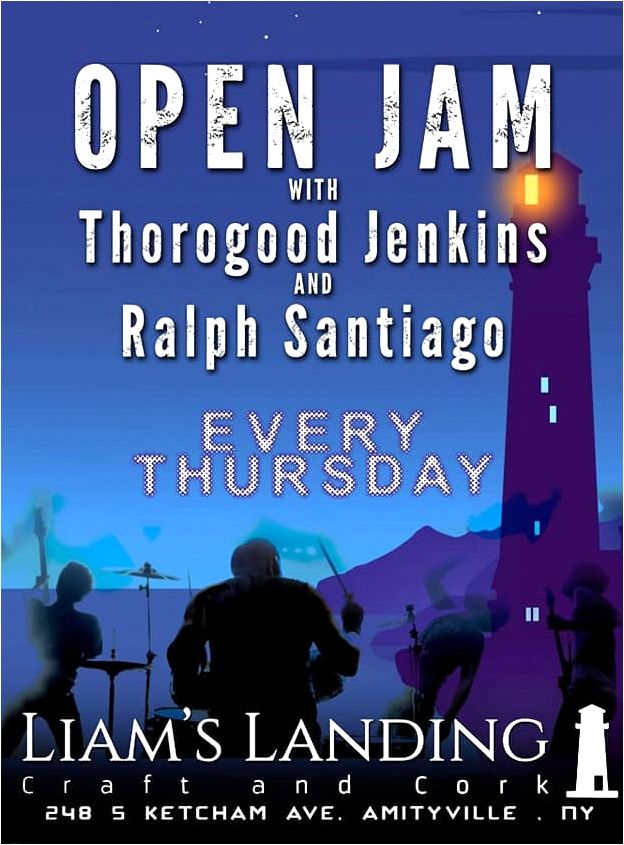 THURSDAY JAM WITH THOROGOOD JENKINS!
Showtime: 9 pm
---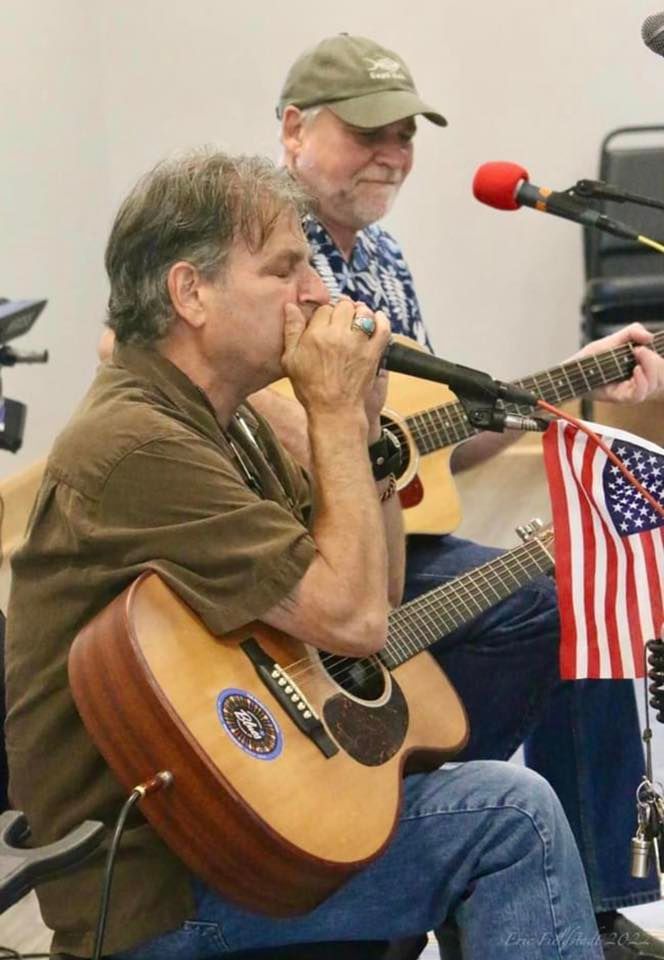 KINGBEE & THE HAND'S CREATIVITY SLAM!
Venue: The Vintage Beano & Vino Lounge
3316  Route 112    Medford, NY
Showtime: 7 pm - 10 pm
Frank 'Kingbee' Latorre will be hosting this monthly OPEN MIC @ the classy cool and sassy and delicious Vintage Beano & Vino Lounge in Medford. Everybody performs. Acoustic setting PA supplied.  The open mic scenario runs from 7-10:00 pm the last Thursday of each month. Jammers, Songwriters, Poets, Comedians, Lyricists - this is your haven to display your talent!
---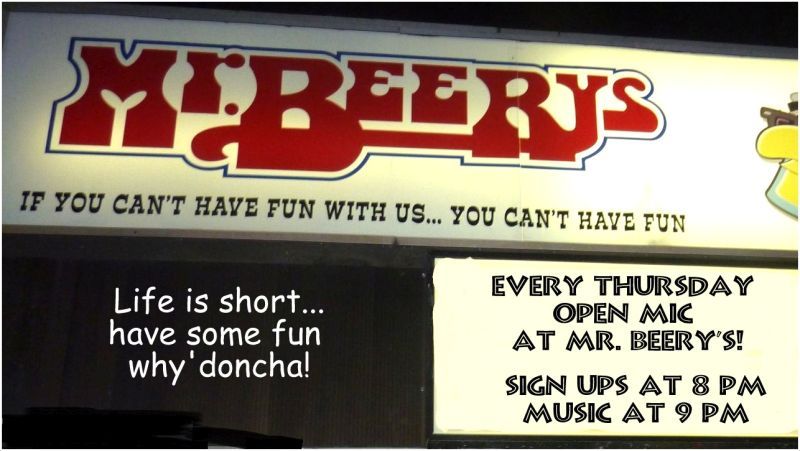 4019 Hempstead Turnpike     Bethpage, NY
---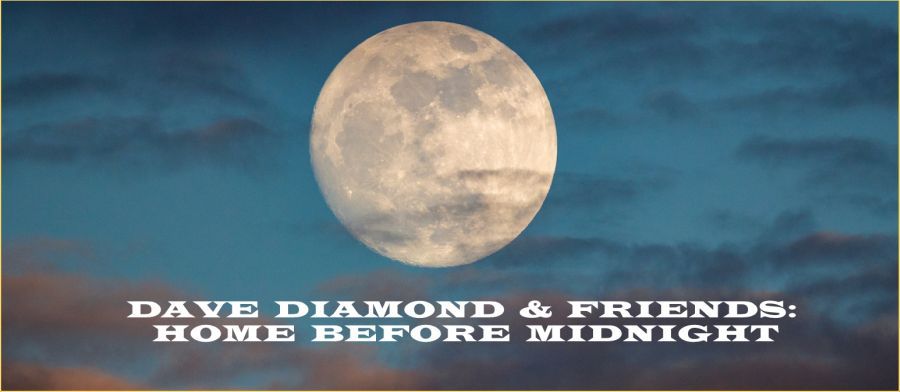 DAVE DIAMOND & FRIENDS: HOME BEFORE MIDNIGHT
Venue: Still Partners
225 Sea Cliff Ave    Sea Cliff, NY
Showtime: 8:30 pm
Dave Diamond & his musical gang will be presenting a reenactment of the Grateful Dead's 10/27/72 @ Veteran's Memorial Hall Cleveland, Ohio 50 Years To The Day!  Among some of the players who will be performing include Tom San Filippo, Craig Privett, Tom Circosta and more players to be announced.
---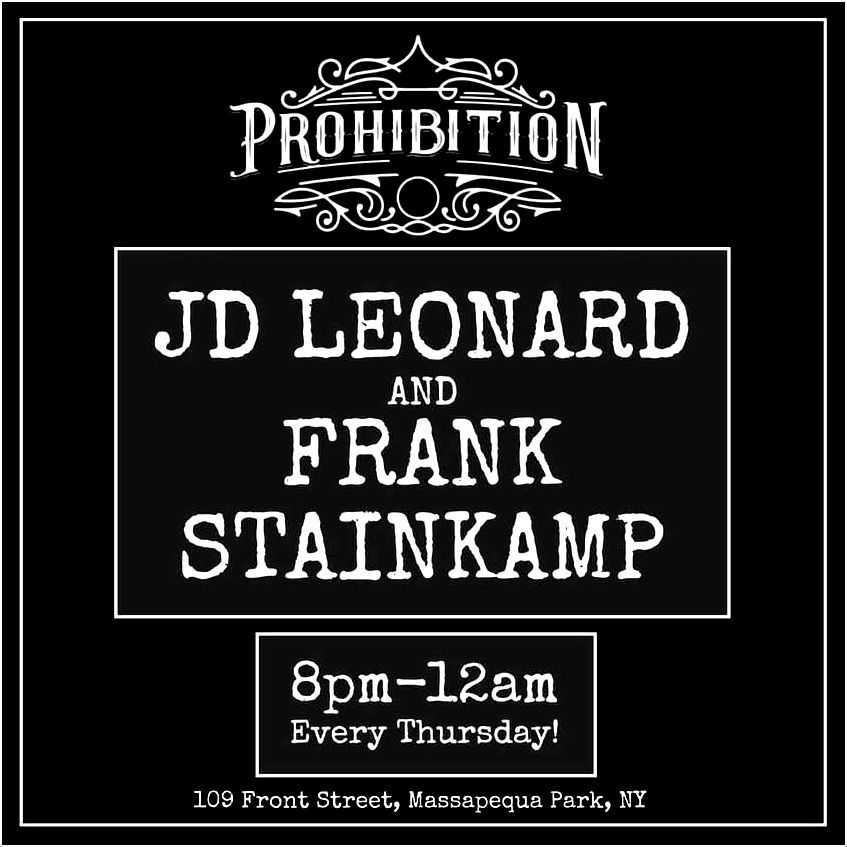 ---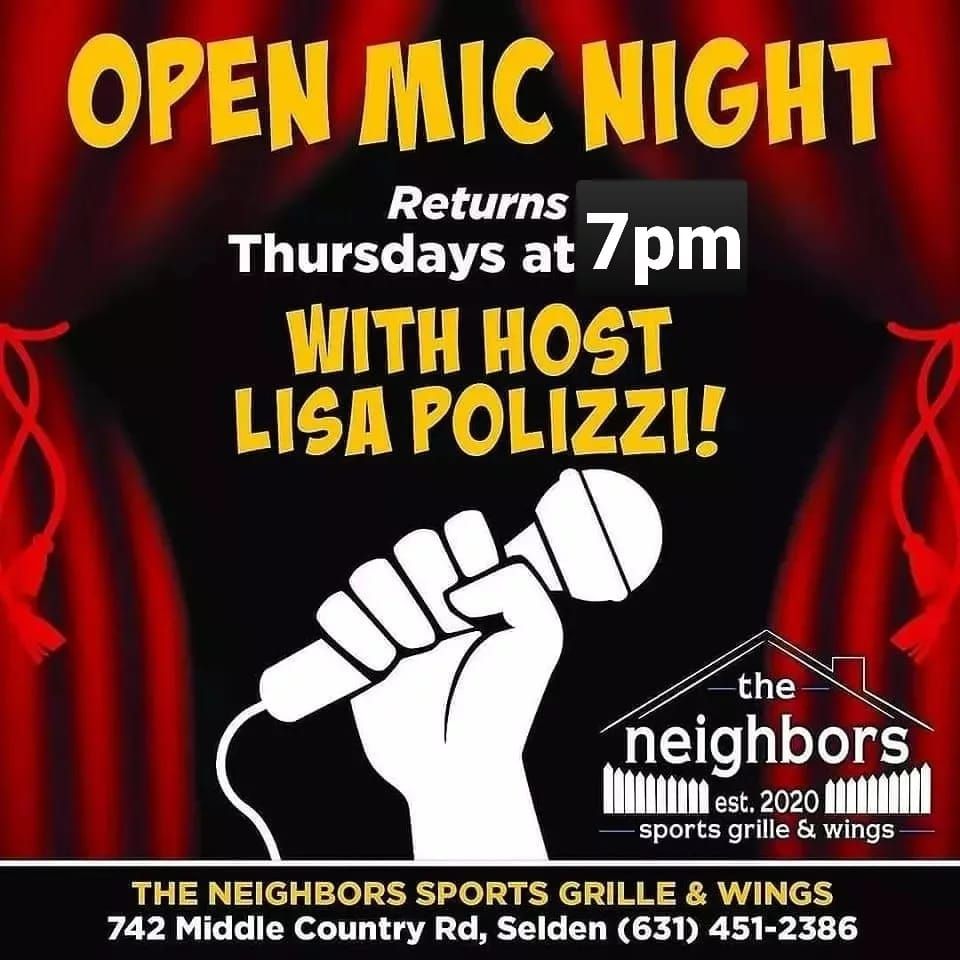 ---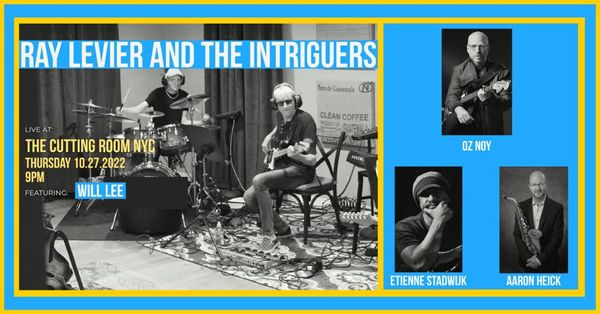 RAY LEVIER & THE INTRIGUERS
Venue: The Cutting Room
44 E 32nd St    NYC
Showtime: 9 pm 
Join Ray LeVier for a very special night of original music at the Cutting Room!  On hand will be a group of world-class musicians!  
Featured Players:
Ray LeVier and the Intriguers 
Aaron Heick (Late Show with David Letterman, Chaka Khan, Lady Gaga) - Sax 
Oz Noy (Richard Bona, Chris Botti, Gavin DeGraw, Harry Belafonte)- Guitar 
Etienne Stadwijk (Maxwell, Richard Bona, Paul Simon) - Keys 
Will Lee (Late Show w/ David Letterman, Steely Dan, Brecker Brothers, Cher) - Bass 
Come out, spread the word, and help keep live music alive!
---
OCTOBER 28
---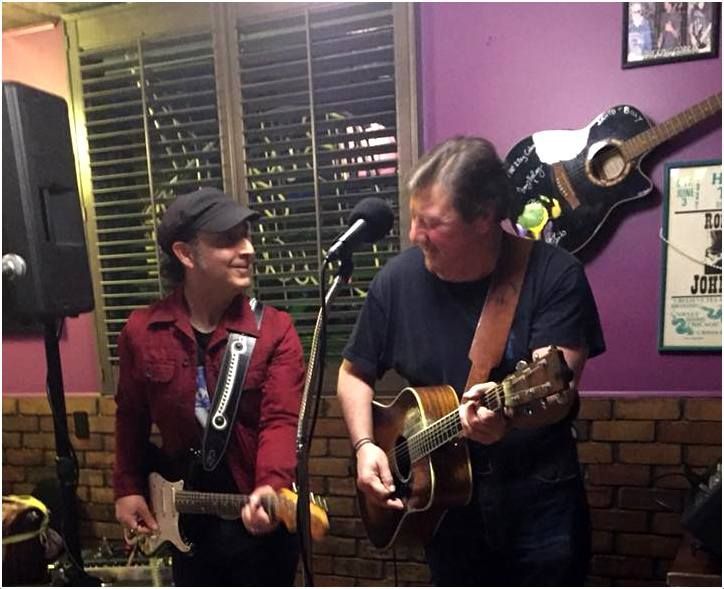 CHRIS JAMES & JIM TREUTLEIN aka THE RODEO CLOWNS
Venue: RS Beanery
153 Merrick Ave    Merrick, NY
Showtime: :6:30 pm
Expect a night of Americana sounds and along the way, some hilarious stories!
---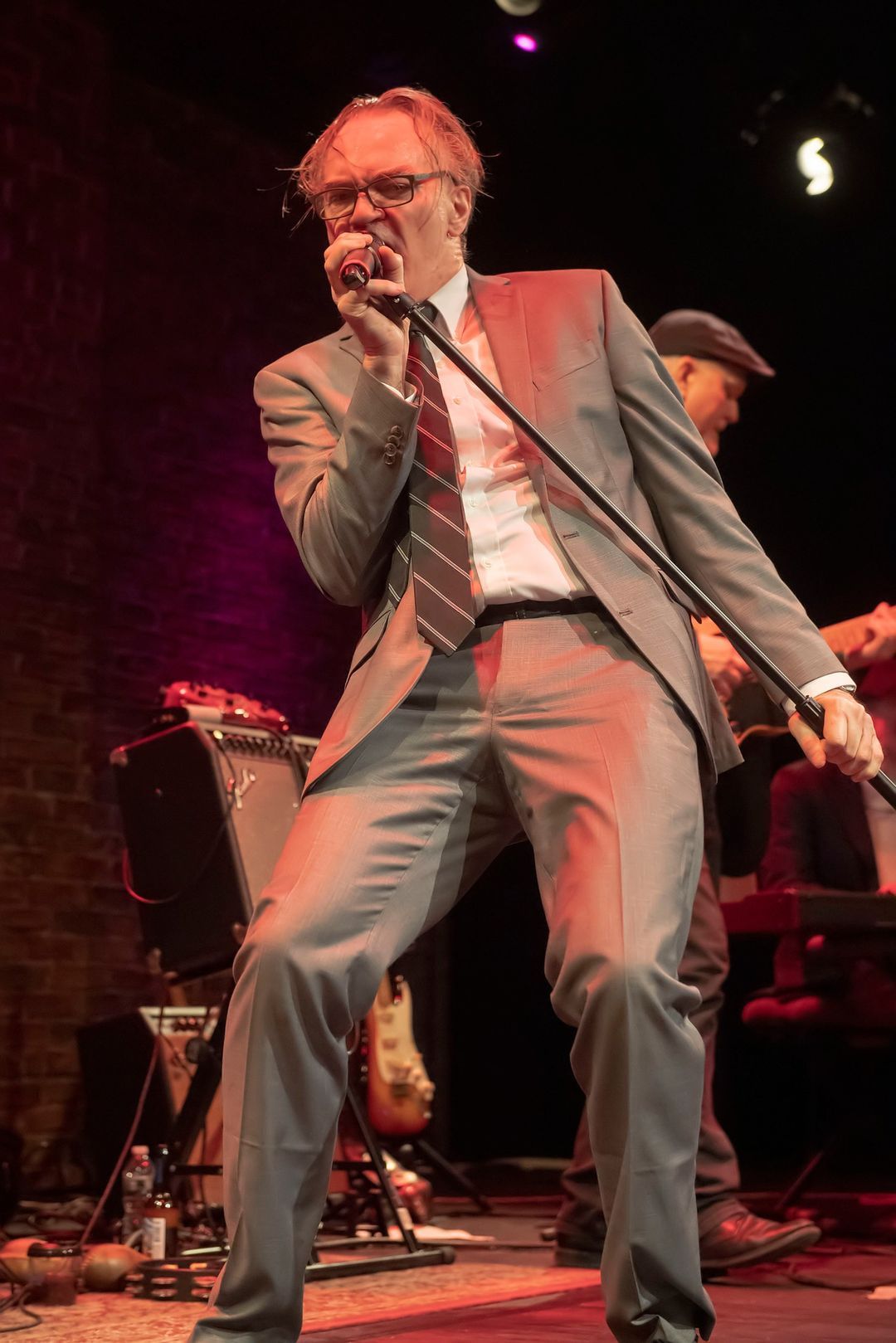 MIGHTY RAMON & THE PHANTOMS OF SOUL
Venue: Still Partners
225 Sea Cliff Ave    Still Partners, NY
Showtime: 8 pm - 11 pm
Beware music lovers: These guys bring the heat every time out!
---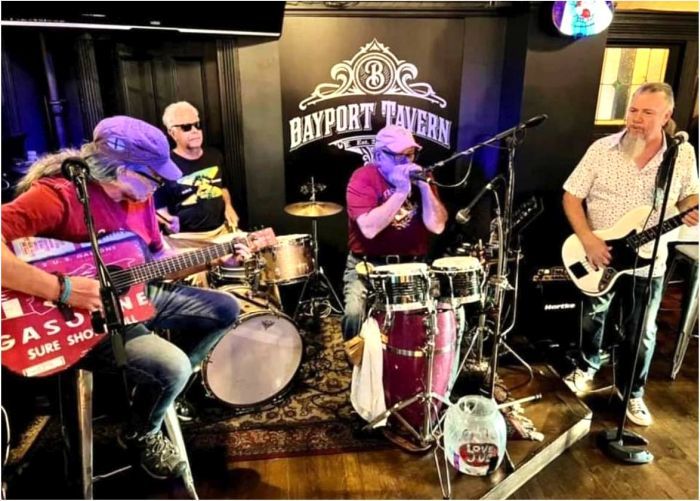 SHECKY & THE TWANGTONES  ACOUSTIC QUARTET
Venue: Bayport Tavern
291 Bayport Ave    Bayport, NY
Showtime: 7 pm - 10 pm
Come on out for a night of Great food, fine drinks and a heady mix of "surf, twang & soul jam"!
---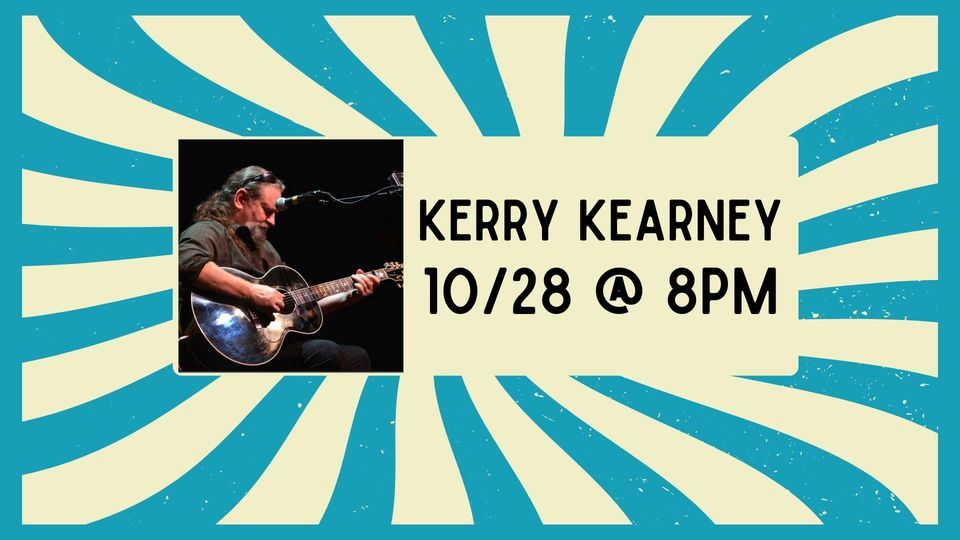 KERRY KEARNEY
Venue: Lucky Strike Bar & Lounge @ Port Jeff Bowl
31 Chereb Lane    Port Jefferson Station, NY
Showtime: 8 pm
Come on down for a night of Kerry Kearney magic @ this FREE Event!
---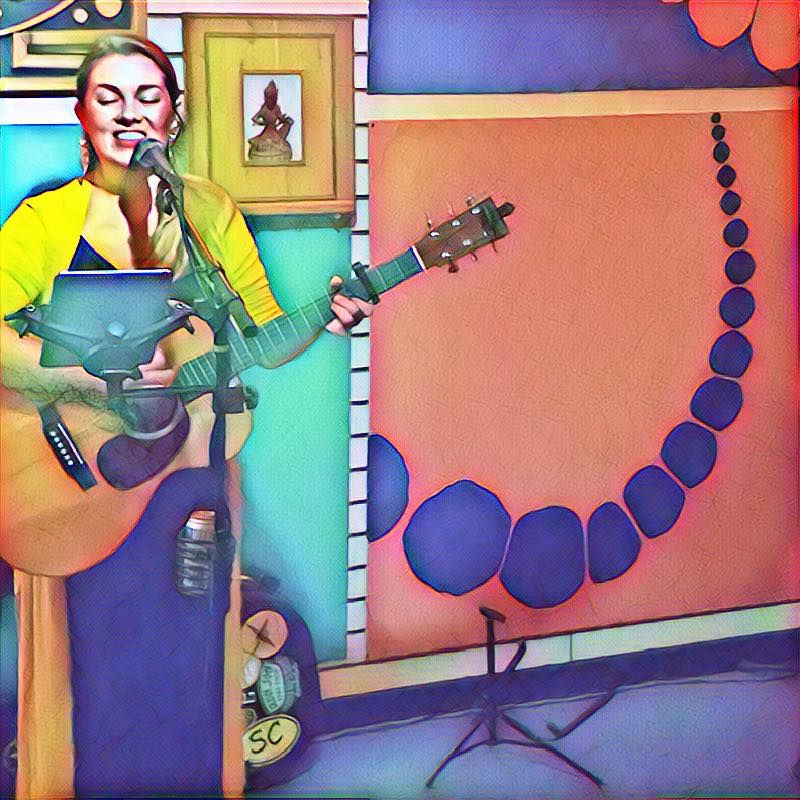 DEANNA HUDSON

with Special Guest PATRICE RYAN
Venue: Michael Braceland Art Gallery
25 Patchogue Yaphank Rd  Unit 5    East Patchogue, NY
Showtime: 7 pm - 9 pm
---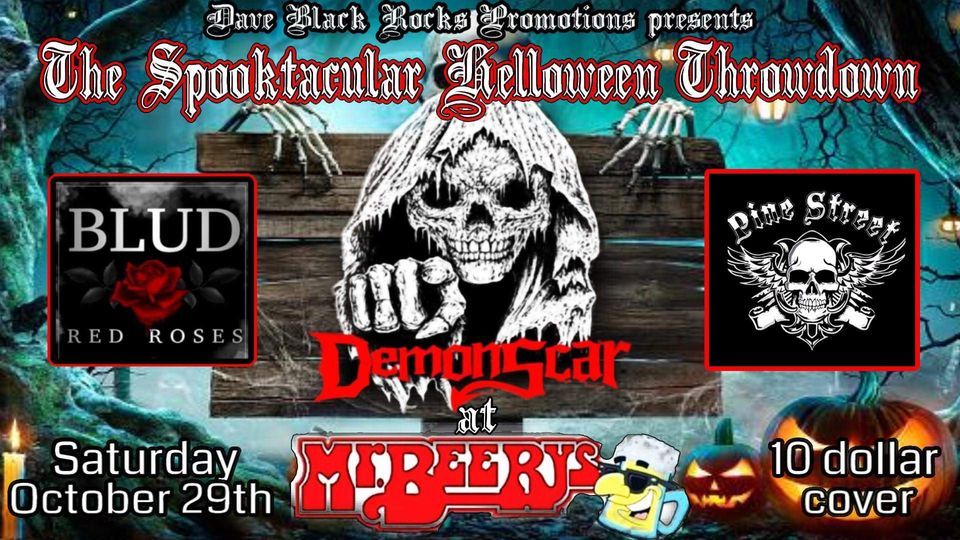 THE SPOOKTACULAR HELLOWEEN THROWDOWN
Venue: Mr. Beery's
4019 Hempstead Turnpike    Bethpage, NY
Showtime: 9 pm
$10 cover - drink specials -  A great time for all!
This spooktacular night of incredible rock n roll and metal begins with PINE STREET who brings their kick ass, high energy original music. It's old school rock n roll done right. 
Then DEMON SCAR hits the stage with their incredible metal originals and a sound that brings the house down every damn time! 
BLUD RED ROSES finish up the show with their heavy, melodic and on point originals- some serious original rock n roll!
---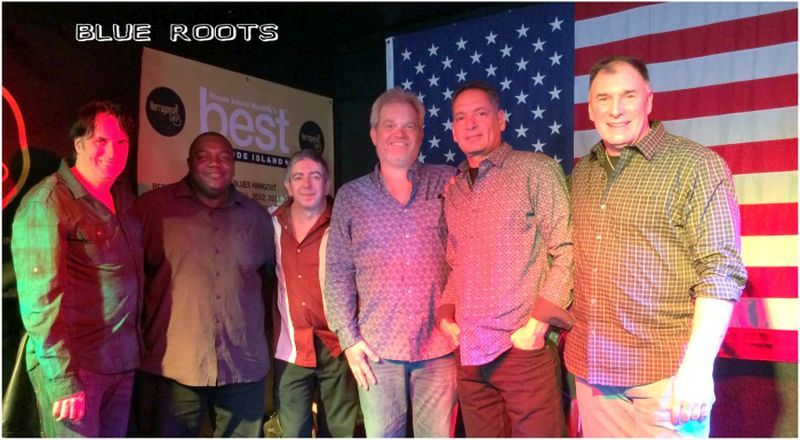 BLUE ROOTS
Venue: South Shore Craft Brewery
3505 Hampton Rd    Oceanside, NY
Showtime: 7 pm - 10 pm
Blues Roots debut at this quality Nassau County Brewery!  Come on out for an evening of Blues & Brews with Blue Roots!
---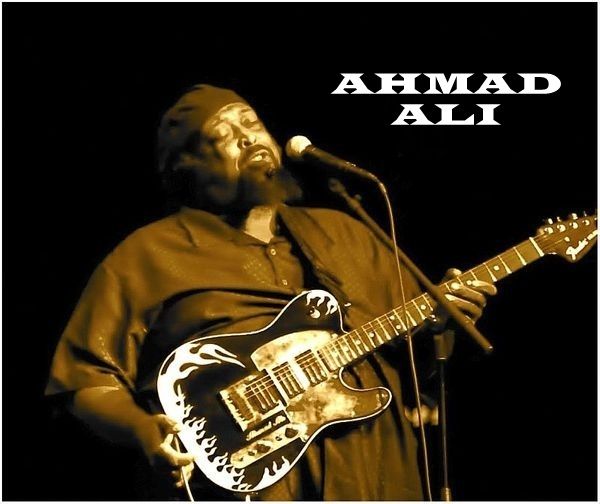 AHMAD ALI 
Venue: The Sound Bistro 
3225 Sound Avenue   Riverhead, NY 
Showtime: 5 pm
---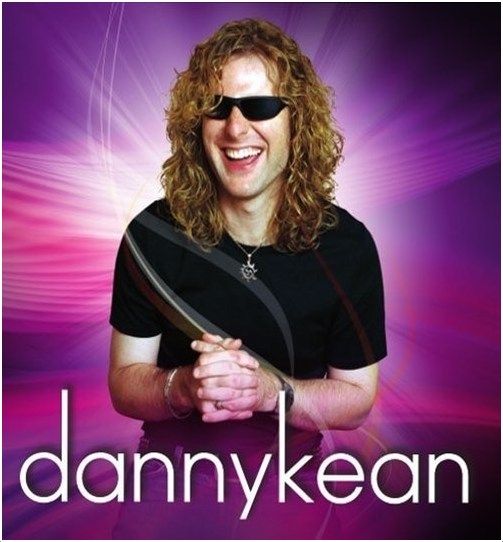 DANNY KEAN
Venue: Pace's Steakhouse
325 Nesconset Highway     Hauppauge, NY
Showtime: 6 pm
Danny Kean, who has been a presence on the Long Island scene for many years now, is a multi-instrumentalist as well as a remarkable blue-eyed soul vocalist who channels an earthy mix of smooth R&B, early Motown, classic soul, funk rock and Neo soul.
---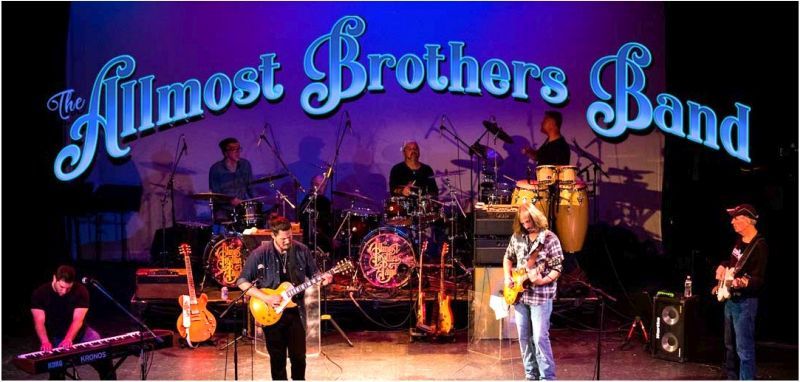 THE ALLMOST BROS BAND'S ALLMOST HALLOWEEN!
Venue: Jeanne Rimsky Theater
232 Main St    Port Washington, NY
Showtime: 7 pm - 11 pm
The Allmost Brothers Band, with special guest Tucker Woods, are gearing up for their official Halloween show on October 28, 2022 at the Jean Rimsky theater in Port Washington!  The band and crew are pulling out all the stops to put on a night to remember! So dress up, dress down, or wear whatever makes you have fun! We'll pack the beach balls and parachute men (what!?), and many other surprises, and you pack the good vibes!  There will be 2 bars serving up drinks and snacks. There will also be a pre-party and post-party at a nearby tavern, more details to follow!  Happy Almost Halloween!
---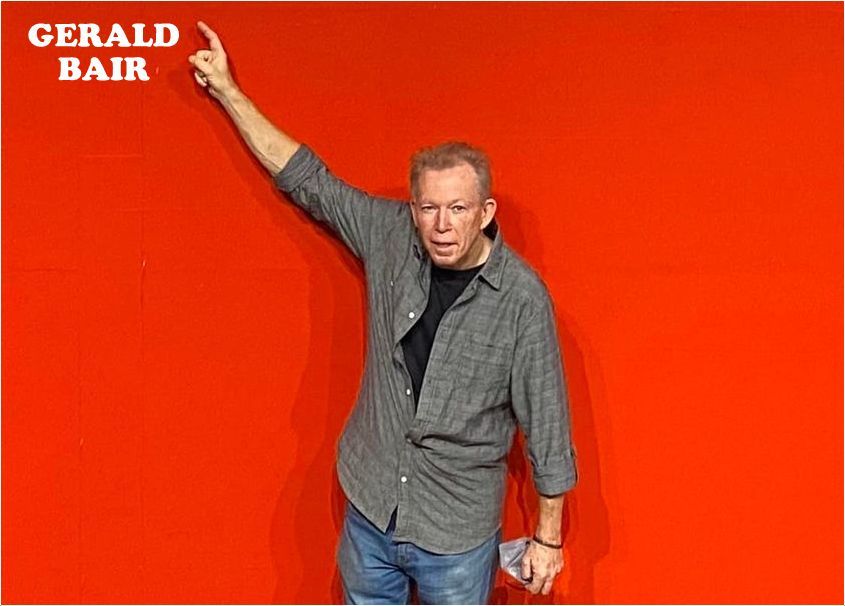 GERALD BAIR
Venue: Belle Harbor Yacht Club
533 b. 126th Street    Belle Harbor, NY
Showtime: 9 pm - 1 am
---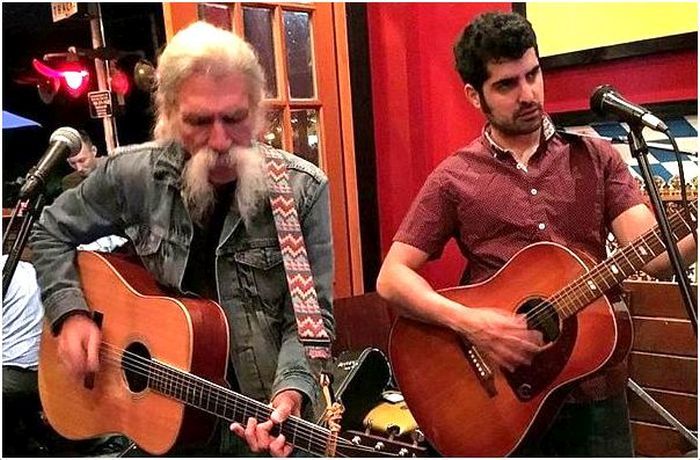 RICH LANAHAN & PETE MANCINI
Venue: Prost Grill & Garten
652 Franklin Ave    Garden City, NY
Showtime: 7:30 pm
Kick back & enjoy an evening of Americana music with Rich Lanahan and Pete Mancini!
---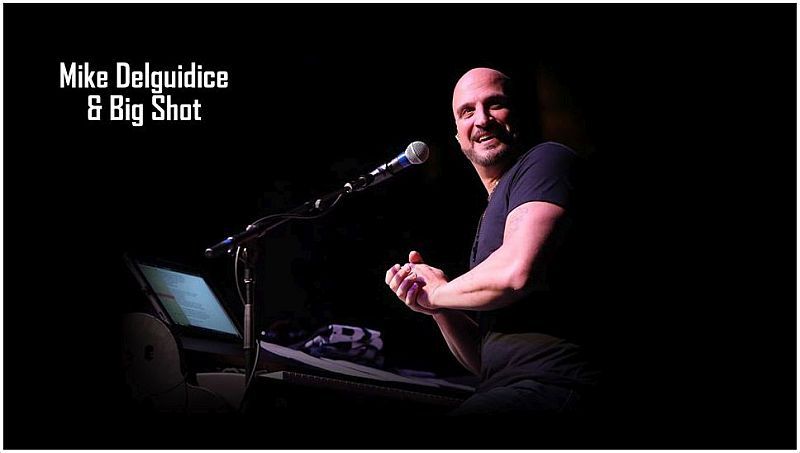 CELEBRATING 50 YEARS OF BILLY JOEL WITH MIKE DELGUIDICE & BIG SHOT
Special Guest:

CASSANDRA HOUSE
Venue: 370 New York Ave    Huntington, NY
Doors @ 7 pm / Show @ 8 pm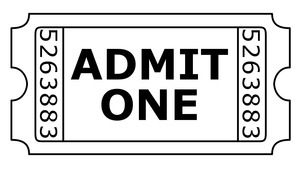 PURCHASE TICKETS
---
OCTOBER 29
---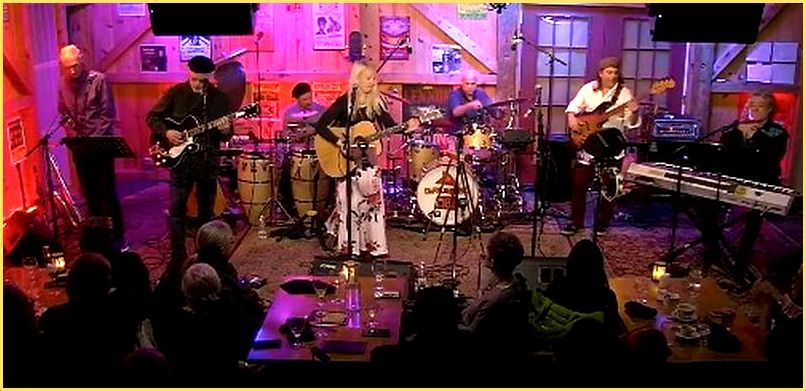 THE JONI PROJECT
A Tribute in Sound & Spirit to the genius of Joni Mitchell
From the early years to Jaco years
Venue: The Iridium
1650 Broadway    NYC
Showtime: 830 pm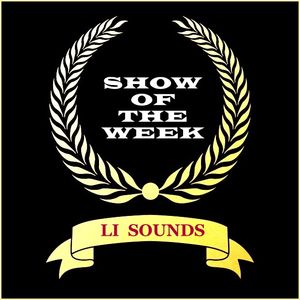 This Event Is This Week's LI SOUNDS SHOW OF THE WEEK
From the deep folk roots of her musical beginnings, Joni Mitchell's music has evolved over the years to include elements of funk, rock and the full palette of harmonic colors embodied by modern jazz. Her innovative guitar tunings and brilliantly original chord progressions were paired with beautifully crafted melodies adorned by lyrics of unmatched poetic profundity to create some of the most powerfully enduring and well-loved songs of all time. 
The Joni Project, featuring Katie Pearlman and her band, formed as a tribute in sound and spirit to Joni, one of music's greatest and most innovative artists. The Joni Project is fronted by the remarkable multiple-instrumentalist and songwriter Katie Pearlman on guitar & vocals, and also includes jazz and jam band mainstays Dave Berg on guitar, Dan Ehrlich on bass, Alan Lerner on drums, Mark Mancini on keyboards, Steve Finklestein on percussion, Premik Russell Tubbs on saxophone and flute, and Victoria Faiella on background vocals. 
Collectively, they've performed with members of the Grateful Dead, The Band, The Doors, the Neville Brothers and many others. Together they bring fresh interpretation to Joni's legendary tunes from their many eras and genres - particularly from the time of her stunning and dynamic collaboration with Jaco Pastorius, Pat Metheny and Michael Brecker.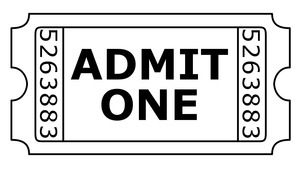 PURCHASE TICKETS
---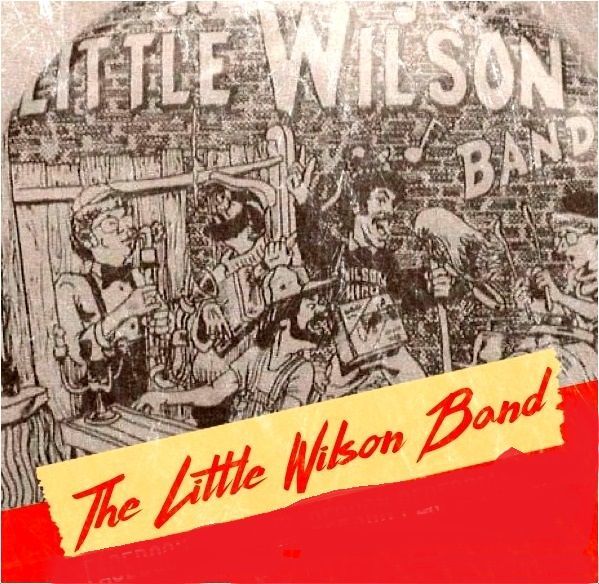 LITTLE WILSON BAND
Venue: Huntington Moose Lodge
631 Pulaski Road    Greenlawn, NY
Showtime: 7 pm
You know 'em, you love 'em...longtime habitues of the Long Island Music Scene, the Little Wilson Band is still hitting the groove!
---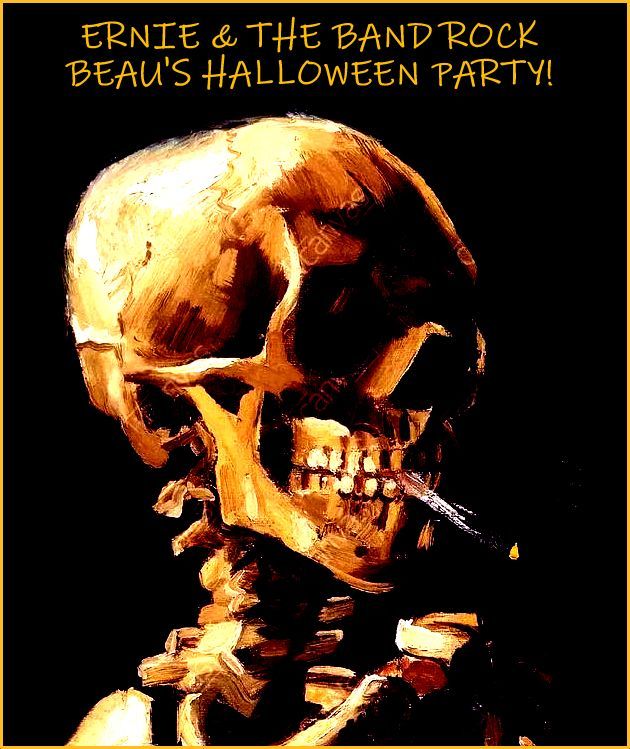 ERNIE & THE BAND ROCK BEAU'S HALLOWEEN PARTY!
Venue: Beau's Bar
54 Broadway    Greenlawn, NY
Showtime: 8:30 pm
Hey don't miss this one and wear your costume, or wear someone else's costume, or change costume's with someone during the night! Let's keep it strange and unusual while Ernie & the Band rock Beau's!
---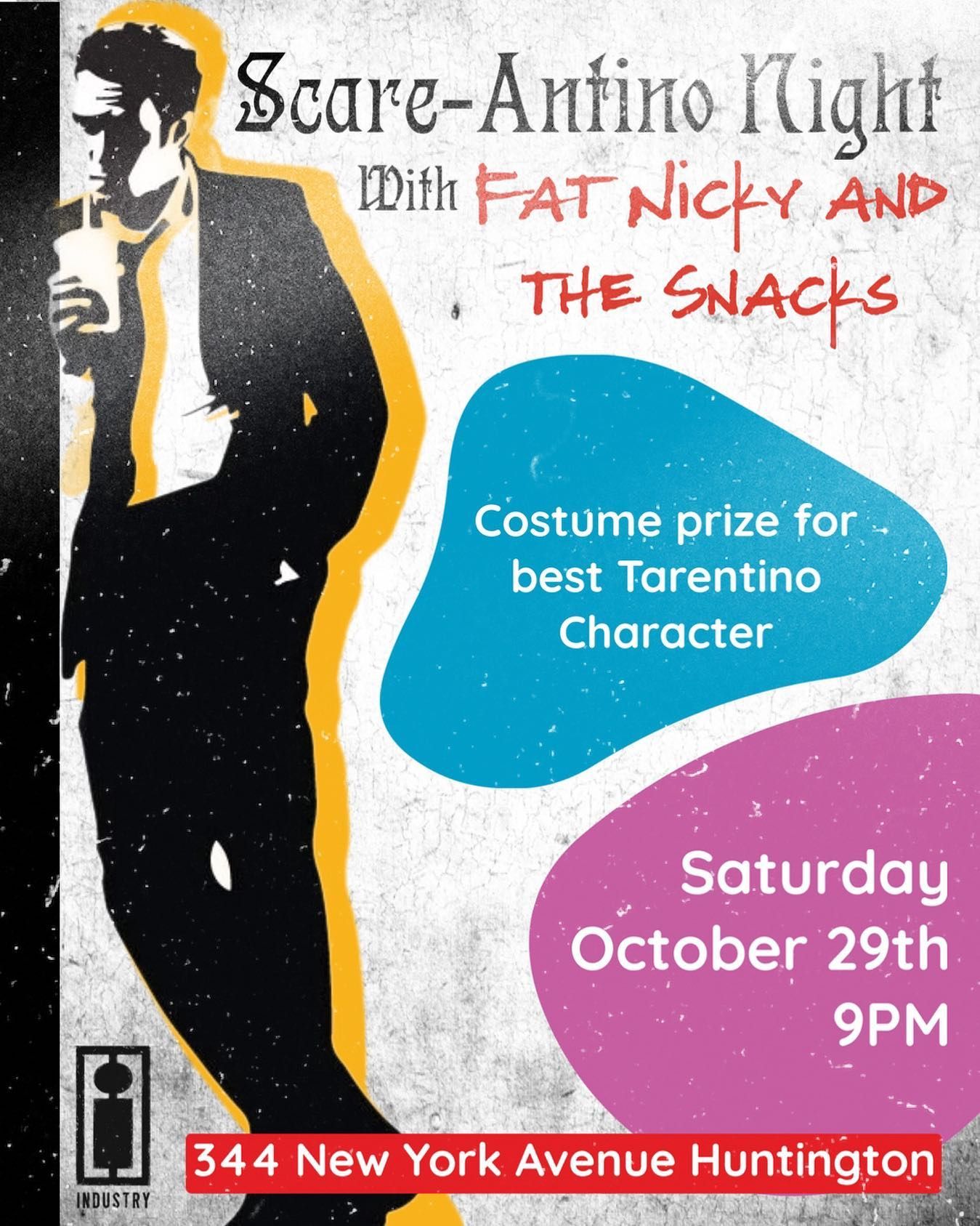 Fat Nicky & The Snacks take the stage for Scare-Antino Night! Scary good drink specials including FEAR THE REEPER, the spiciest drink in Long Island! COSTUME PRIZE FOR BEST Tarantino character! It'll be a vibe but sure!
---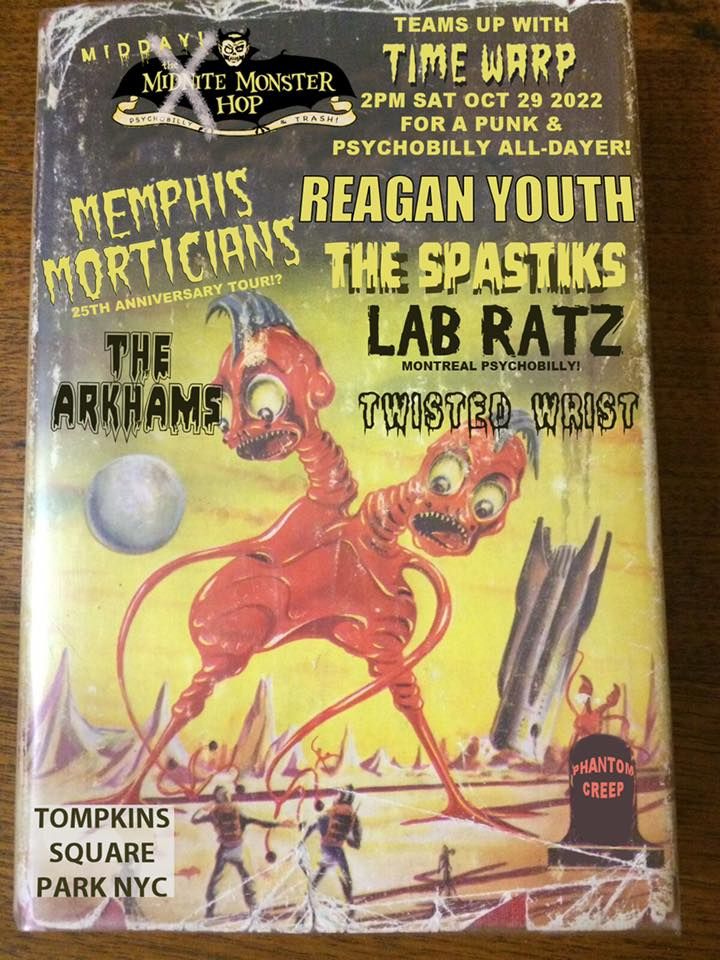 MIDNITE MONSTER HOP!
Venue: Tompkins Square Park
Located @ a public park in the Alphabet City portion of East Village
Showtime: 2 pm - 6 pm
Scary Weekend Festivities
• Memphis Morticians 
• The Spastiks 
• The Arkhams 
• Reagan Youth 
• The Lab Ratz 
• Twisted Wrist 
• Nick Zedd films after dark (6pm+)
Please Note That There's a multi-headed, hydramatic, monster-addict Phantom Creep craze, that's sweeping all space & time!  Wooooooooooooooooooo!
---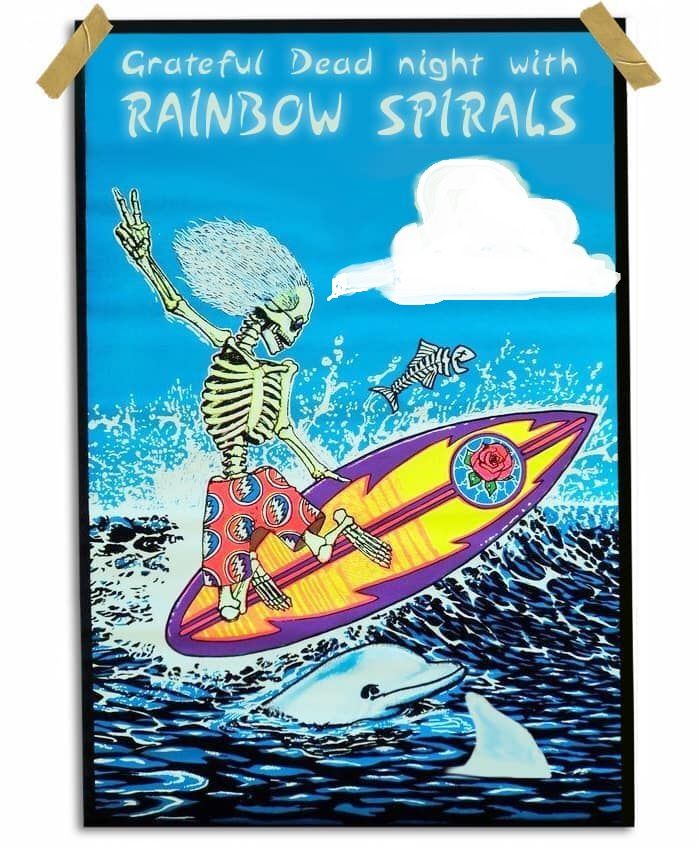 RAINBOW SPIRALS
Venue: The Sugar Bowl
15 Bedford Ave.    Breezy Point, NY
Showtime: 4 pm
---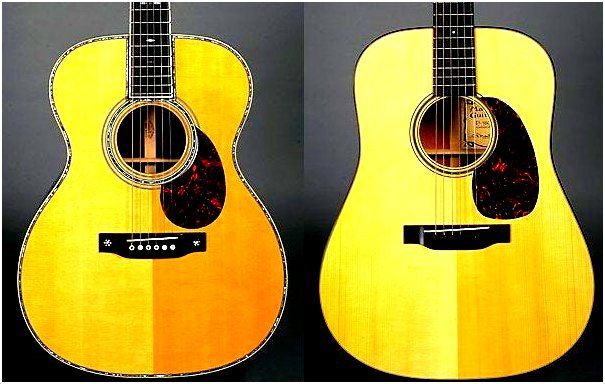 MIKE BARRY & JOHN CARDONE
Venue: Swing The Teapot
6 Verbena Ave    Floral Park, NY
Showtime: 8 pm
---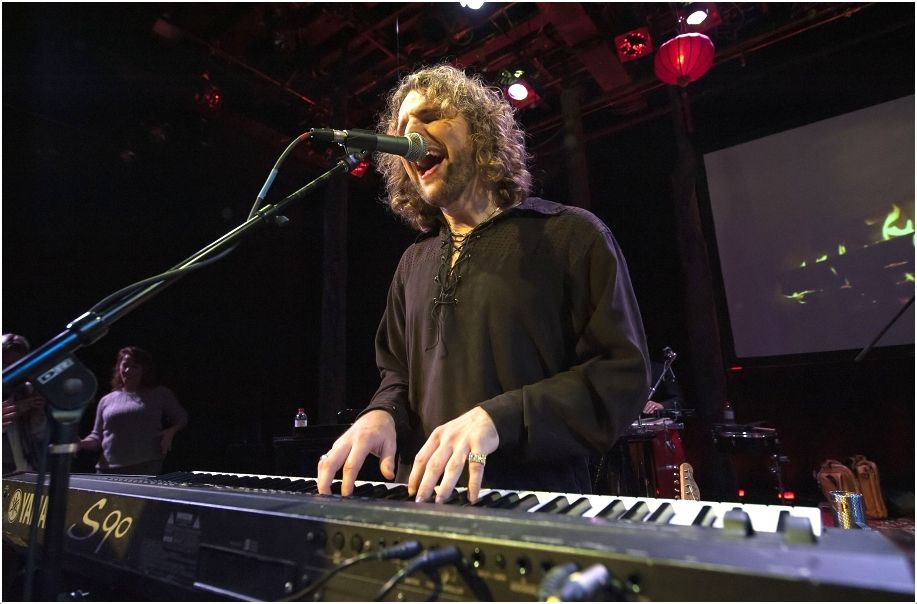 DANNY KEAN
Venue: Lucharitos Taqueria & Tequila Bar
177 Main Street     Center Moriches, NY
Showtime: 5 pm
---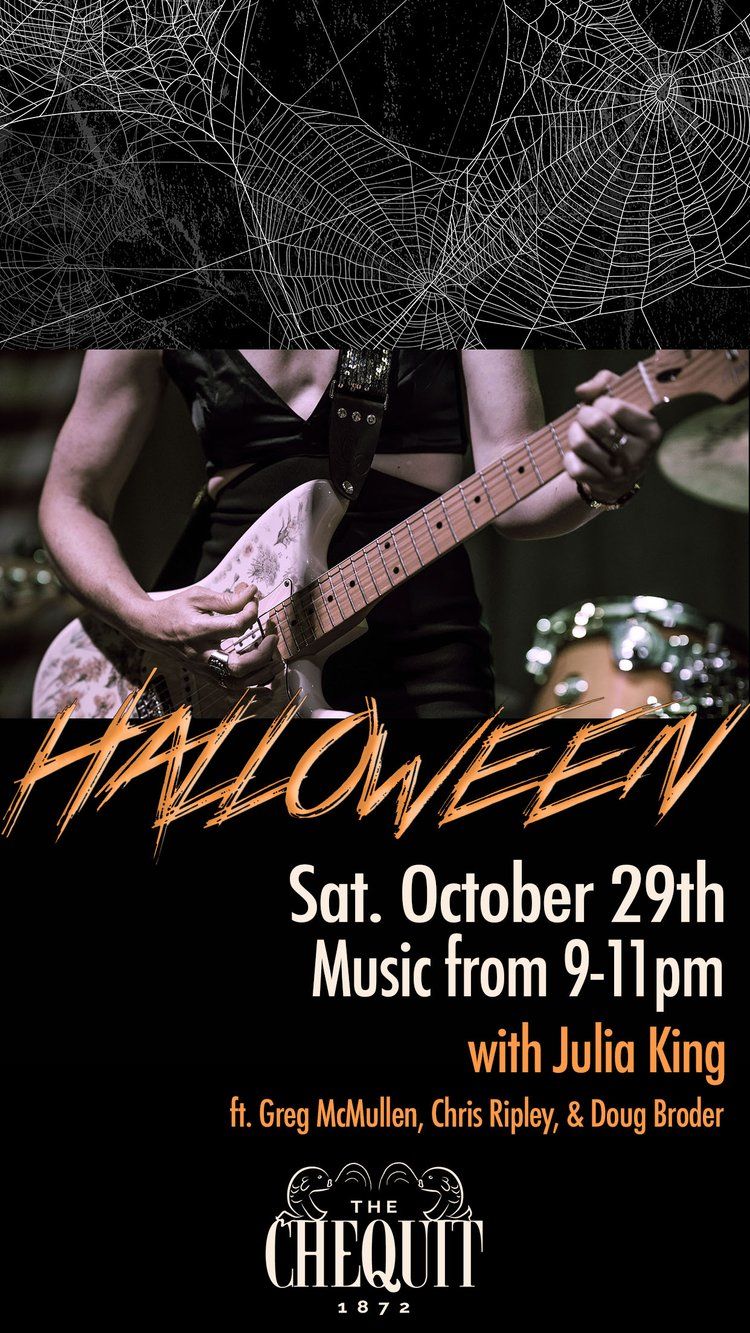 JULIA KING
Venue: The Chequit
23 Grand Ave    Shelter Island, NY
Showtime: 9 pm - 11 pm
---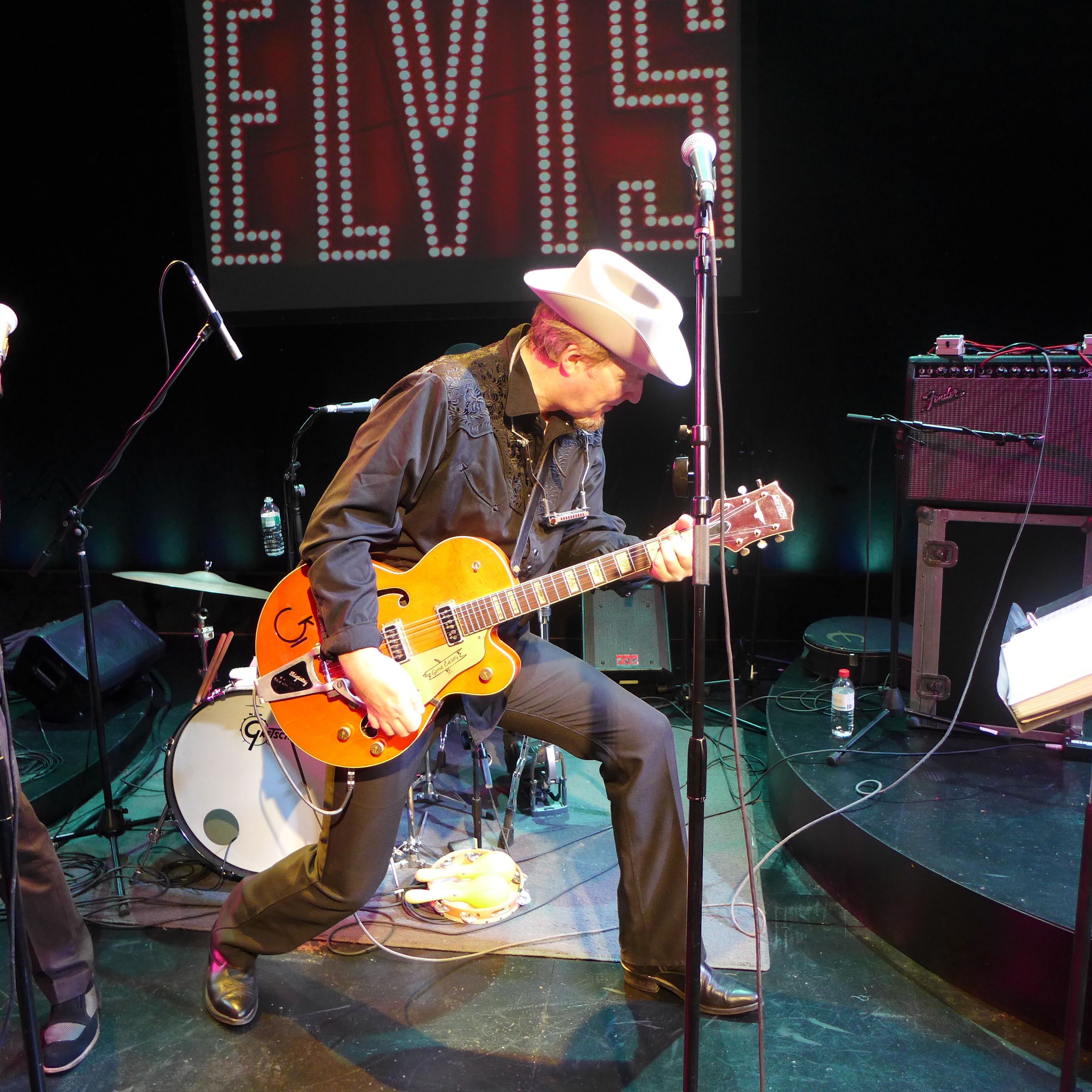 GENE CASEY & THE LONE SHARKS
Venue: Alice Aycock Pavilion
60th and East River    New York, NY
Showtime: 1 pm - 4 pm
---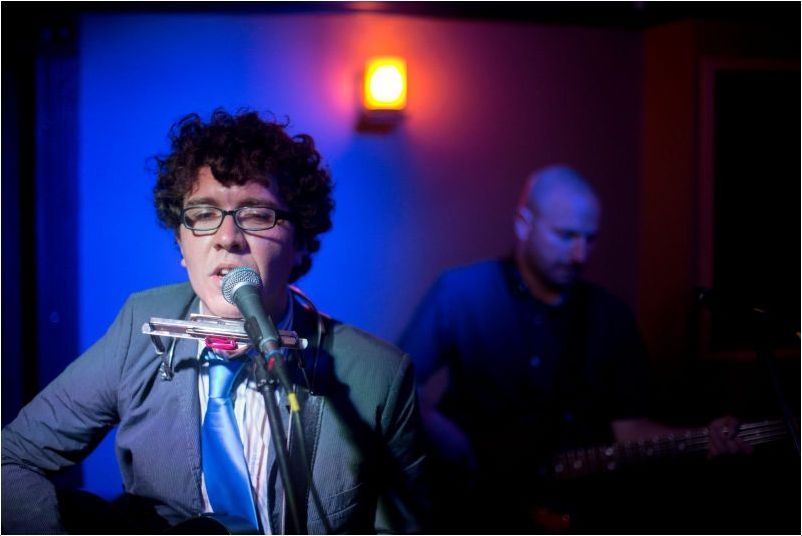 BRYAN GALLO
Venue: Harbes Family Farm South UPick
715 Sound Ave    Mattituck, NY
Showtime: 1 pm
---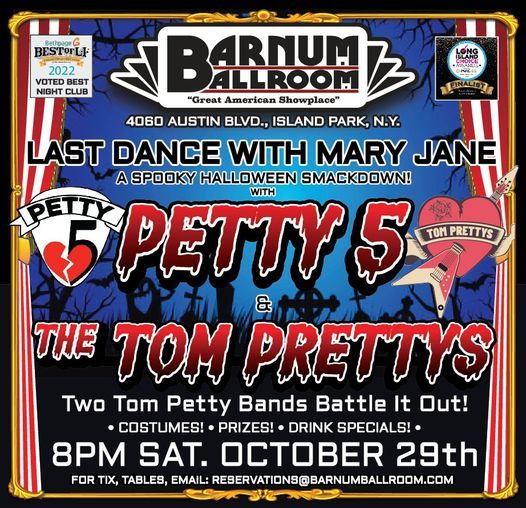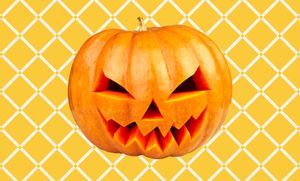 DON'T MISS THIS SPOOKY HALLOWEEN SMACKDOWN!
---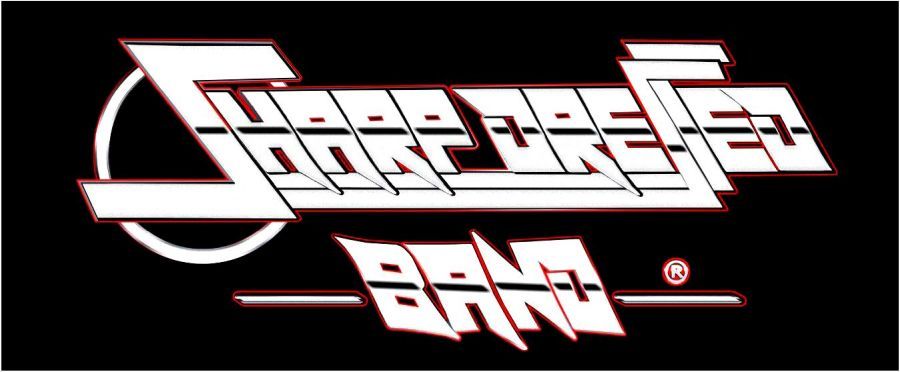 SHARP DRESSED BAND @ THE WORLD OF WHEELS CAR SHOW!
Venue: Fireman's Pavillion
555 Heiling  Boulevard    Lindenhurst, NY
Showtime 11 am - 4 pm
G & R Events presents The 1st Annual World of Wheels Car Show, featuring Sharp Dressed Band on the main stage!  Come on down for an afternoon filled with custom cars, a food court, and a lovely beer garden, raffles & giveaways. The U.S. Marines Color Guard kicks off the festivities. Bring an unwrapped toy to donate to Toys for Tots. This will be an awesome day, lots of stuff going on bring the family and enjoy all the muscle cars, and the hottest ZZ Top tribute act in the northeast, Nominated Best Of Long Island by our fans!
---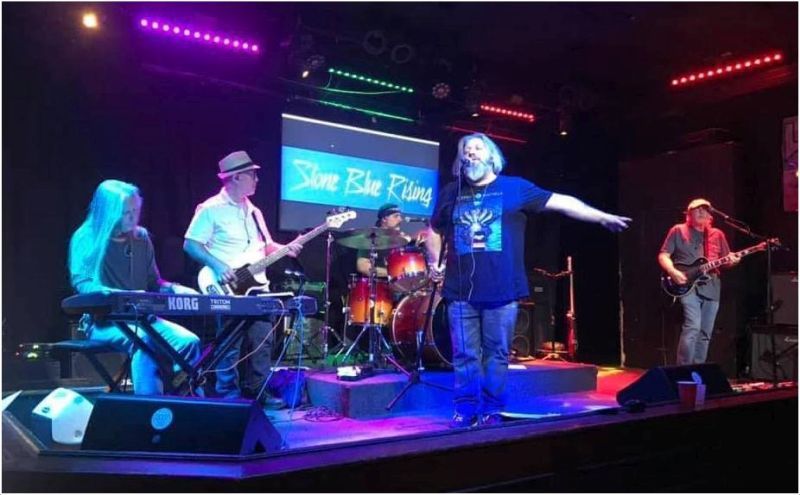 STONE BLUE RISING'S HALLOWEEN SPECIAL!
Venue: Sea Cove Bar & Grill
361 Main St    Center Moriches, NY
Showtime: 8 pm - 11 pm
Stone Blue Rising rocks the Sea Cove for The Halloween Special!
---
OCTOBER 30
---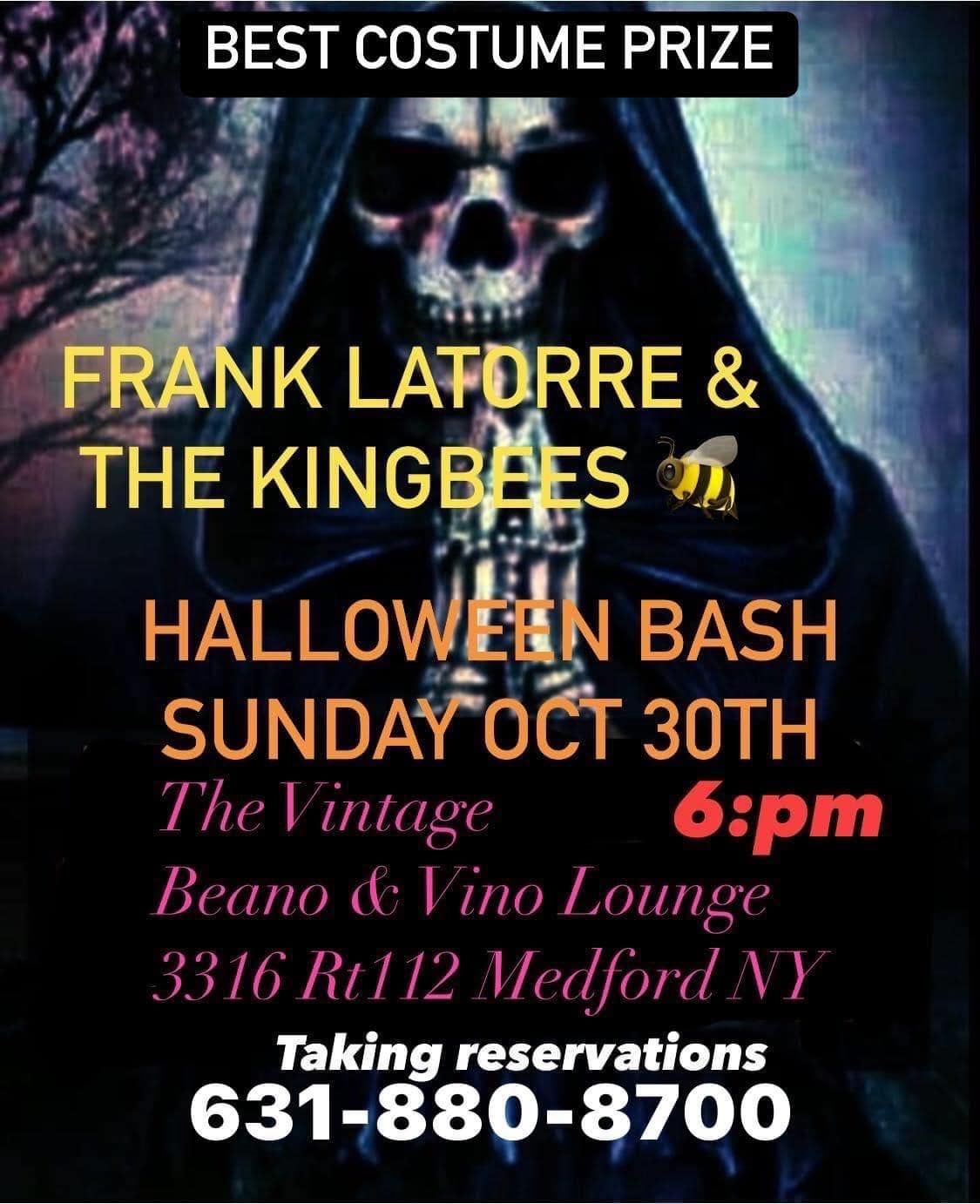 IT'S A HALLOWEEN BASH!
FRANK LATORRE & THE KINGBEES
Venue: Vintage Beano & Vino Lounge
3316  Rt. 112    Medford, NY
Showtime: 6 pm
Be there or be square baby!
---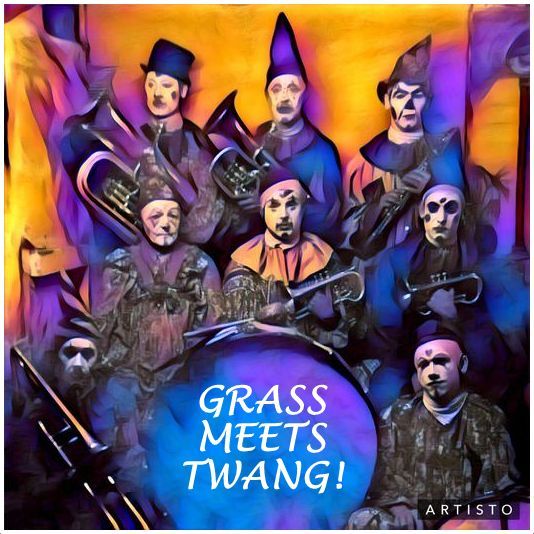 GRASS MEETS TWANG!
Free Grass Union & Shecky & the Twangtones Trio
Venue: Fadeley's Deli Pub
422 west Main St    Patchogue, NY
Showtime: 4 pm - 9 pm
No cover , great brews & music awaits you!
---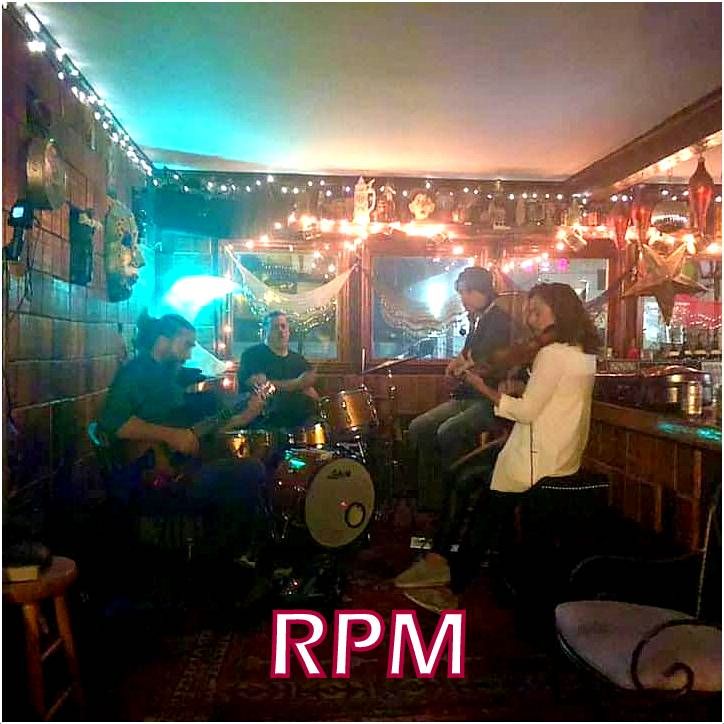 RPM TRIO BRUNCH @ THE BRICKHOUSE BREWERY
Venue: Brickhouse Brewery
67 West Main St    Patchogue, NY
Showtime; 11 am - 2 pm
Enjoy a delightful afternoon of eclectic explorations in Jazz, Funk, Reggae, and even a little Cumbia!
---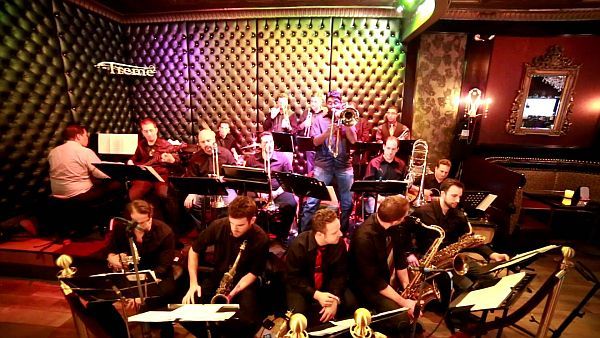 INTERPLAY JAZZ ORCHESTRA
Venue: The Jazz Loft
275 Christian Ave    Stony Brook, NY
Showtime: 7 pm - 9:30 pm
Be sure to check out the Interplay Jazz Orchestra, a 17 piece big band co-directed by Joe Devassy, trombone & Gary Henderson, trumpet.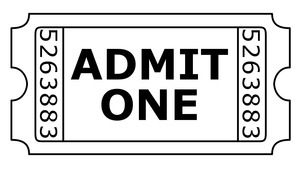 PURCHASE TICKETS
---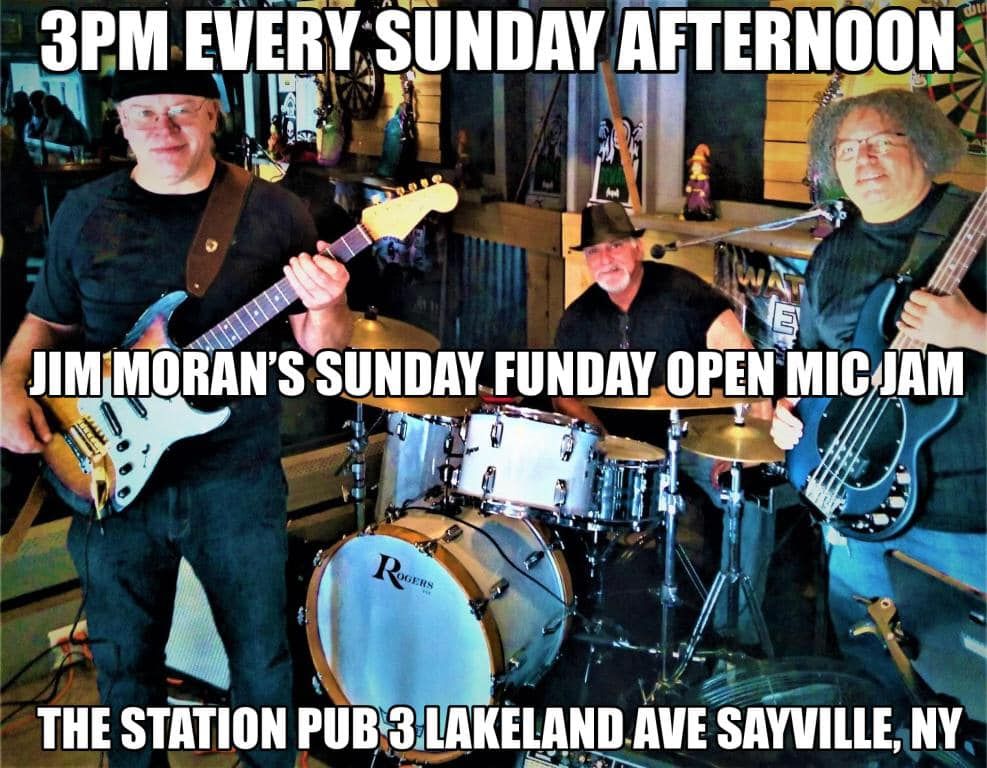 JIM MORAN'S SUNDAY FUNDAY JAM! 
Venue: The Station Pub 
3 Lakeland Ave   Sayville, NY 
Showtime: 3 pm 
Join in the fun at the premier Open Jam on the Island!
---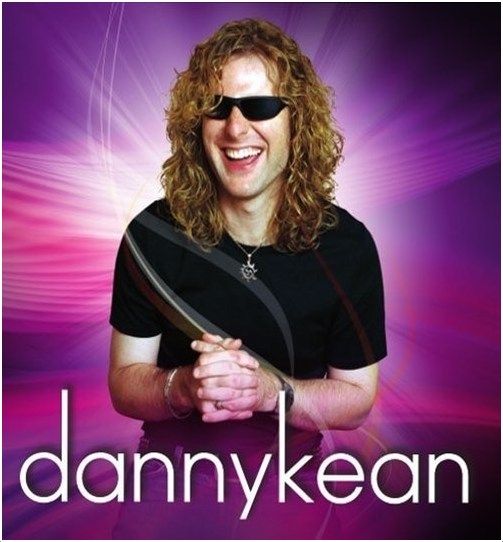 DANNY KEAN
Venue: Lost Farmer Brewing
63 East 2nd Street     Mineola, NY
Showtime: 2 pm
---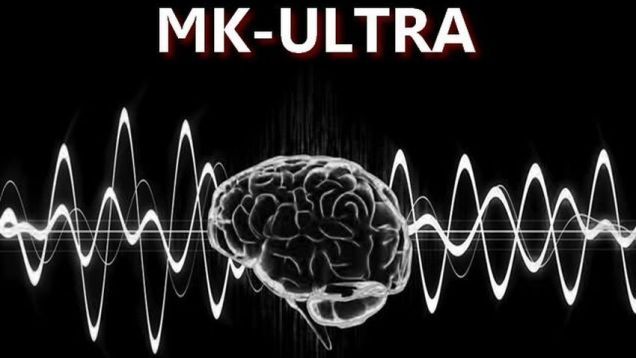 MK-ULTRA
Venue: Blue Point BrewPub
225 W. Main St    Patchogue, NY
Showtime: 4 pm
MKU performs at the BPB the night before Halloween? 
Could be a scary proposition!
---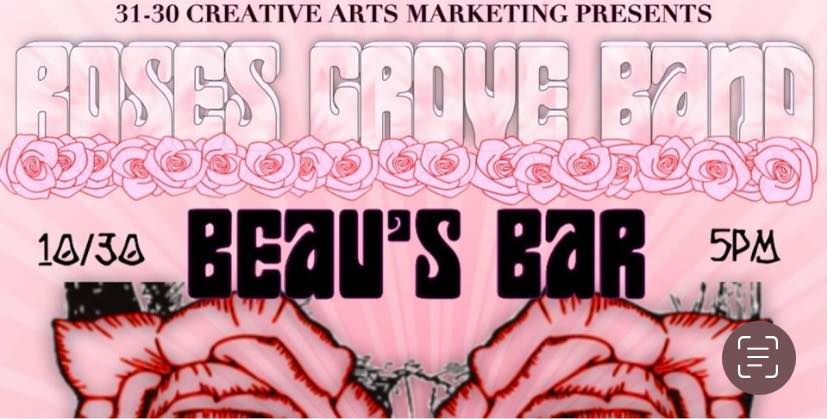 ROSES GROVE BAND
Venue: Beau's Bar
54 Broadway    Greenlawn, NY
Showtime: 4:30 pm
On this Sunday show Roses Grove will be playing the tasty music of the Grateful Dead!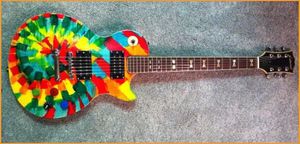 Roses Grove Band:
Nick Epstein. Guitar & vocals 
Adrian R Mullins drums 
Ben Chaleff bass & vocals 
Matthew Lasurdo keys & vocals 
Charles Gallanti Guitar & vocals
---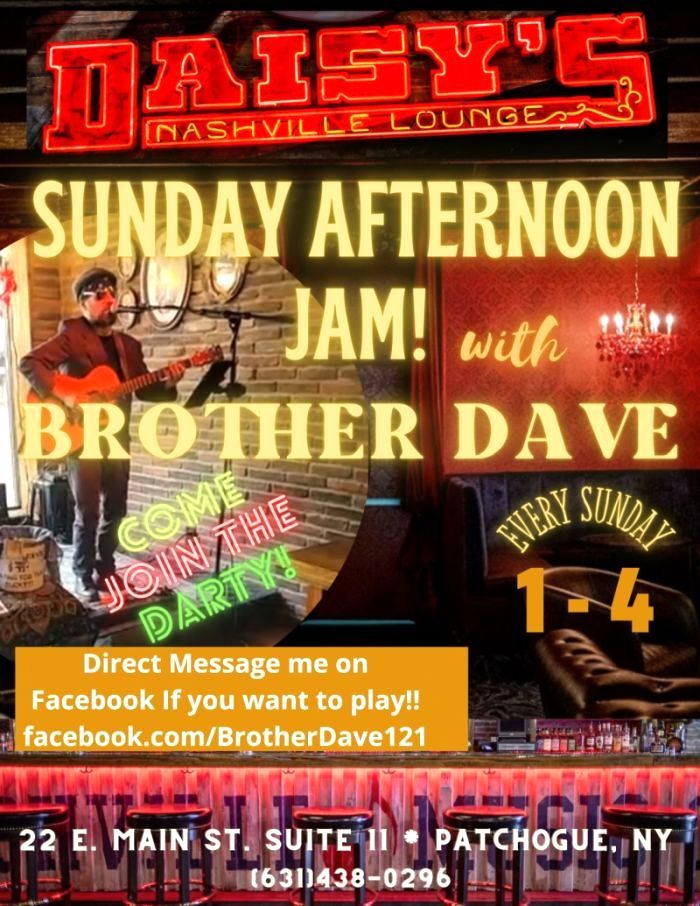 ---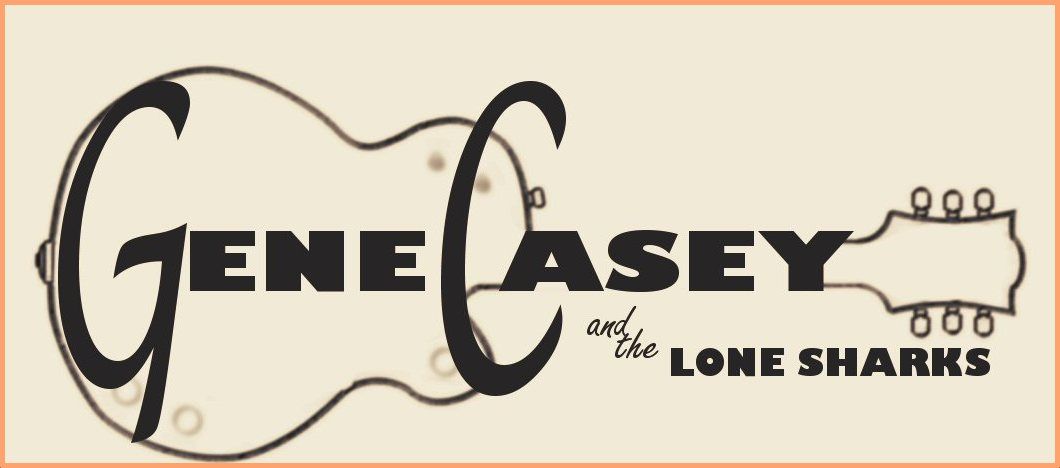 GENE CASEY & THE LONE SHARKS
Venue: Green Port Harbor Brewery 
42155 Main Road    Peconic, NY 
Showtime: 3 pm
Kick back & swing the good thing with Gene Casey & The Lone Sharks!
---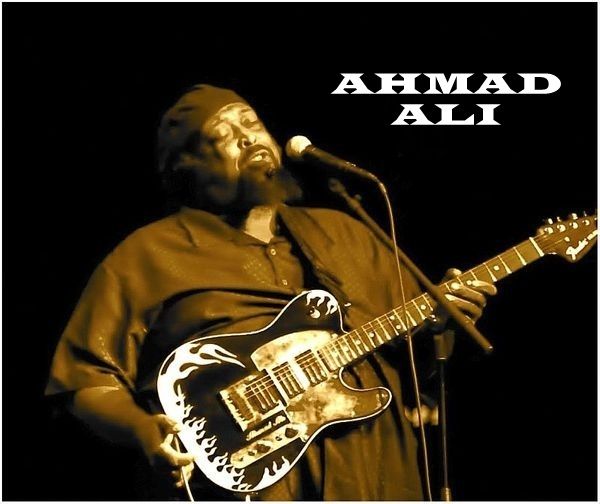 AHMAD ALI
Venue: Peconic Bay Vineyards
3225 Sound Avenue     Riverhead, NY
Showtime: 5 pm
Check out some blues you can use with Ahmad Ali!
---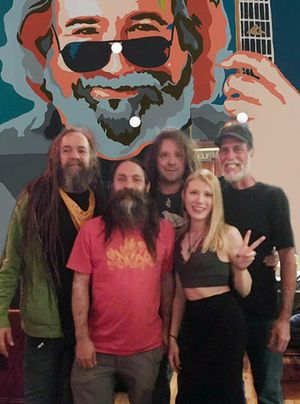 LUCKY OLD SONS
Venue: Long Island Glass
194 Morris Ave #24    Holtsville, NY
Showtime: 6:30 pm - 11 pm
Halloween party / Samhain gathering at Long Island Glass featuring 2 sets Lucky Old sons Jerry Garcia Band!!  Food venders, 420 bar, glass blowing. A Time to remember love and spirits past. A celebration to turn The seasons to a new year of growth and power. This is a "Bring your own" party! Costumes are optional.
---
OCTOBER 31
---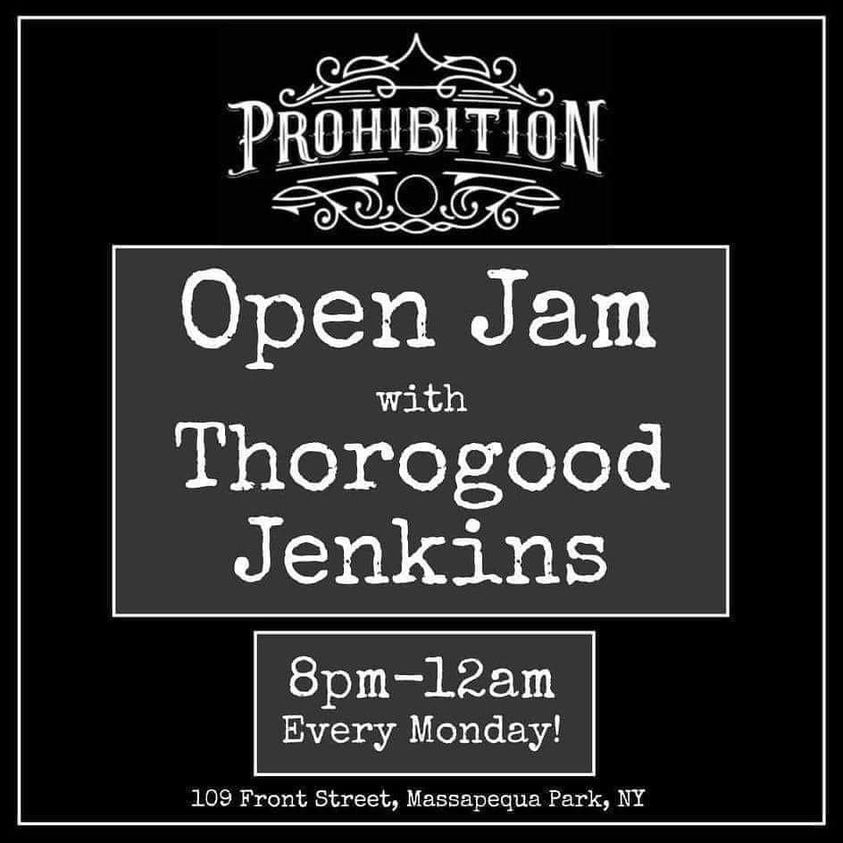 ---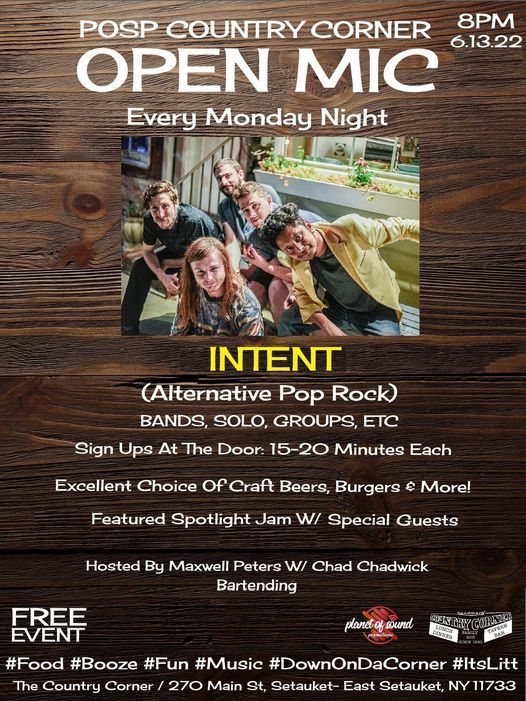 ---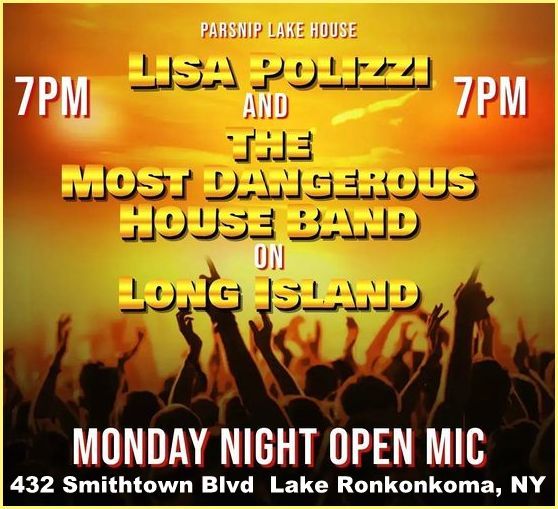 OPEN MIC NIGHT! 
Your Host: LISA POLIZZI 
House Band: 
John Haseth 
Robert Sole 
Arnie Frank 
Showtime: 7 pm
Open to one and all...singers & musicians, and comedians...so bring your voices, your basses , your guitars , keys , horns etc. all levels and styles!  When you hear the ding dong bell, let the fun begin!
---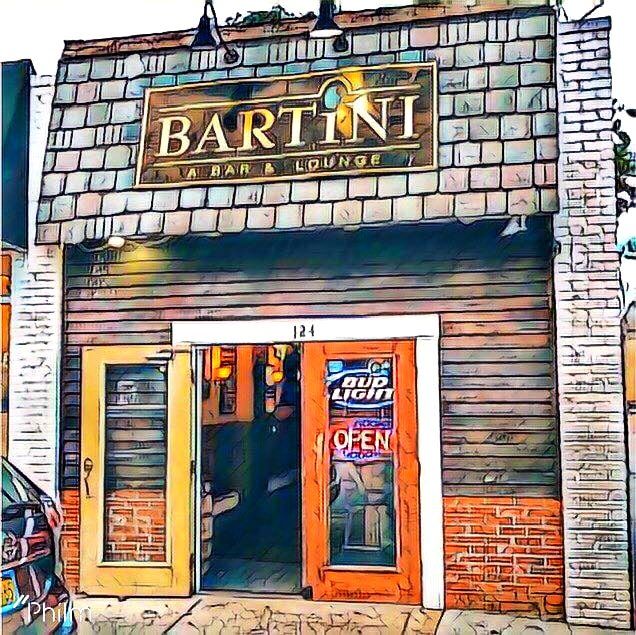 OPEN MIC MONDAYS! 
Venue: Bartini Bar 
124 N Carll Ave   Babylon, Ave 
Showtime: 7:30 pm 
Open Mic this and every Monday at Bartini Bar!  It's all happening @ 124 N. Carll Ave, Babylon (the west side of the Babylon RR station)! Sign up starts at 7:30. All skill levels and genres are welcome. Full backline provided. No cover charge. Nearly 16 years running! Come Out and PLAY!!
---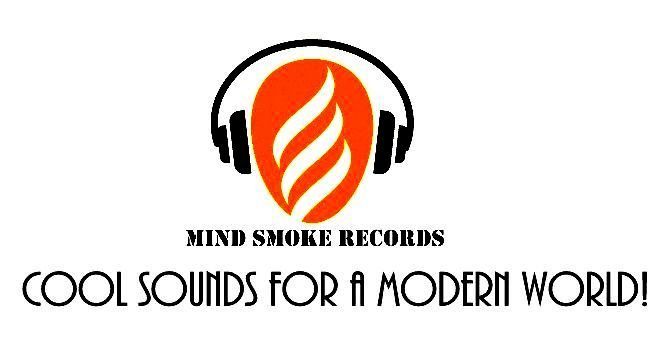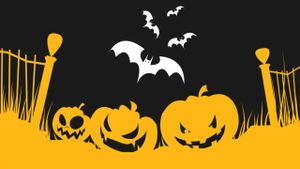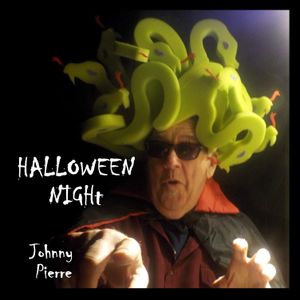 Johnny Pierre's spooky single 
HALLOWEEN NIGHT
& @ all of the popular streaming services!
---
SUPPORT LOCAL MUSIC MEDIA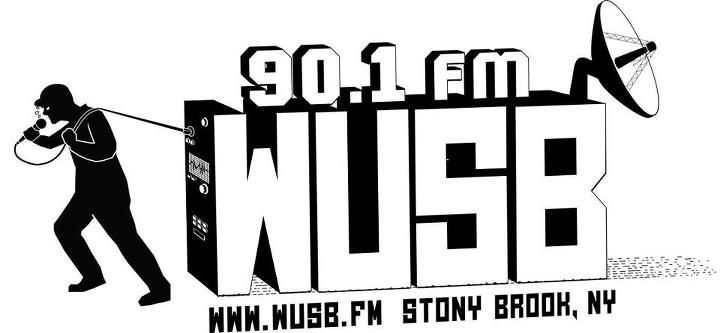 Gene Casey hosts "Down Home Country" WUSB Stony Brook 
Gene Casey is the new alternate host of WUSB Stony Brook's "Down Home Country" radio show on 90.1 FM and 107.3 FM (also see www.stonybrook.fm. Alternating with the great Mary Lamont, Gene will host a one hour-long show, spinning classic, vintage, new, honky tonk, western swing, etc guaranteed to hit the spot on a Sunday.
---

---