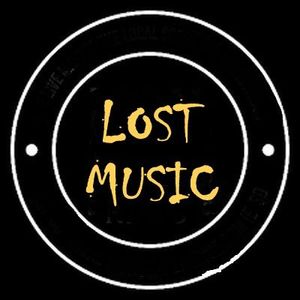 Remembering Lost Songs!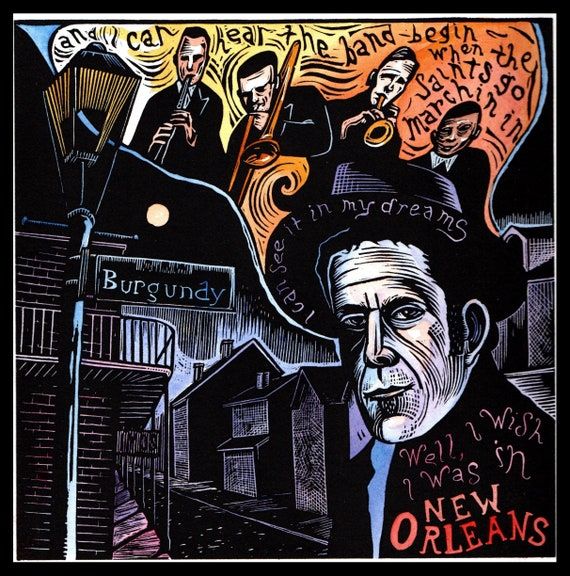 Tom Waits - I Wish I Was In New Orleans
Today's Lost Music song is a beautiful Tom Waits piece that captures the essence of New Orleans.  The tune has a wistful melody and lyrics that combine both sadness and joy as the song rolls along.
I thought today would be the perfect day to post this particular piece of Lost Music as my blog's Mardi Gras Week festivities will begin on this coming Tuesday.  After the rough year we've had, I figure some Mardi Gras madness just might be the thing to shake us all out of our pandemic doldrums, eh?
I WISH I WAS IN NEW ORLEANS
Well, I wish I was in New Orleans, I can see it in my dreams, 
Arm-in-arm down Burgundy, a bottle and my friends and me 
Hoist up a few tall cool ones, play some pool and listen 
To that tenor saxophone calling me home 
And I can hear the band begin When the Saints Go Marching In, 
And by the whiskers on my chin, New Orleans, I'll be there 
I'll drink you under the table, be red-nosed, go for walks, 
The old haunts what I wants is red beans and rice 
And wear the dress I like so well, and meet me at the old saloon, 
Make sure that there's a Dixie moon, New Orleans, I'll be there 
And deal the cards roll the dice, if it ain't that old Chuck E. Weiss, 
And Claiborne Avenue, me and you Sam Jones and all 
And I wish I was in New Orleans, 'cause I can see it in my dreams, 
Arm-in-arm down Burgundy, a bottle and my friends and me 
New Orleans, I'll be there
---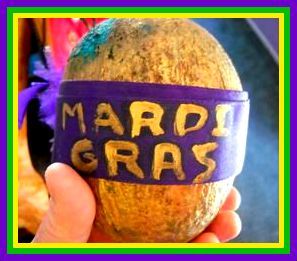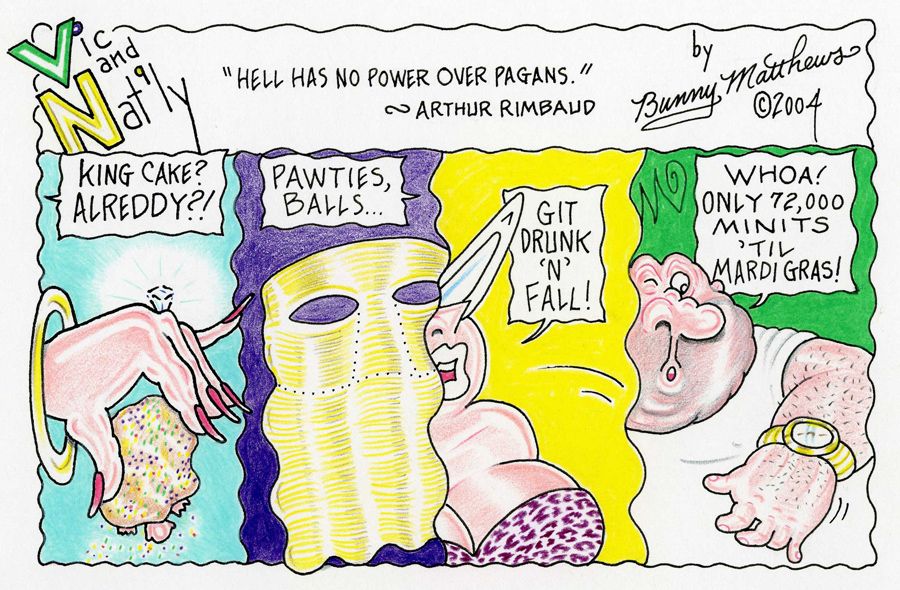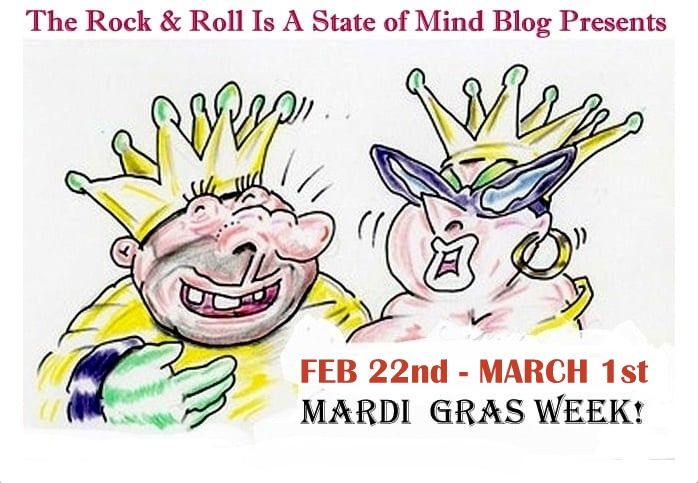 ---