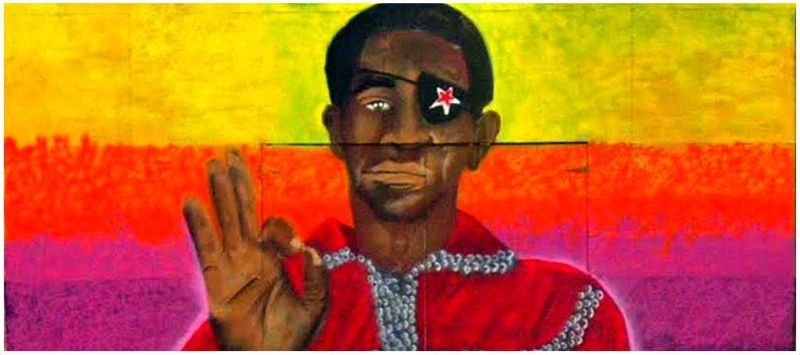 James Booker: The Piano Prince of New Orleans
As a child James Booker was considered a genuine prodigy and he went on to cut a wide swath on the New Orleans music scene.  He is  best remembered for his lively performances where he would create a wild mix of Blues, Jazz, Boogie Woogie, Gospel and Classical sounds.
"At the age of ten, Booker was given morphine after being struck by a speeding ambulance and from then on suffered from mental health disorders and drug addictions.
Booker's sister, Betty Jean, performed regularly as a gospel singer on the New Orleans radio station WMRY, and it was during his visits to the studio with her that the station manager took notice of the young man's prowess at the piano and put Booker on the air as well. He played on the jazz and blues show, but he would occasionally break into complicated compositions by Bach and Sergei Rachmaninoff.
James Booker - Doing The Hambone
The broadcasts were heard by producer Dave Bartholomew, who invited Booker to the Imperial Records studio; there they recorded the single, Doing the Hambone. Booker was fourteen years old and the youngest musician to ever record on the label...
James Booker - Gonzo
In 1960 Booker enrolled at Southern University in Baton Rouge, but his drug habit followed him; he left school and returned to the music business, in large part to supply his drug habit. He recorded the organ-driven single Gonzo, named for a character in the 1960 film The Pusher, which hit the charts for eleven weeks, peaking at number forty-three.
For most of his adult life, Booker made his living as a sideman behind a wide range of musicians: Joe Tex, Aretha Franklin, Fats Domino, Maria Muldaur, Ringo Starr, the Doobie Brothers, and "Mac" Rebennack—better known as Dr. John—among many others. Dr. John once highlighted Booker's singular talents by describing him as "the best black, gay, one-eyed junkie piano genius New Orleans has ever produced," but even he had to fire Booker after the piano man's drug addictions and erratic behavior became too much to handle.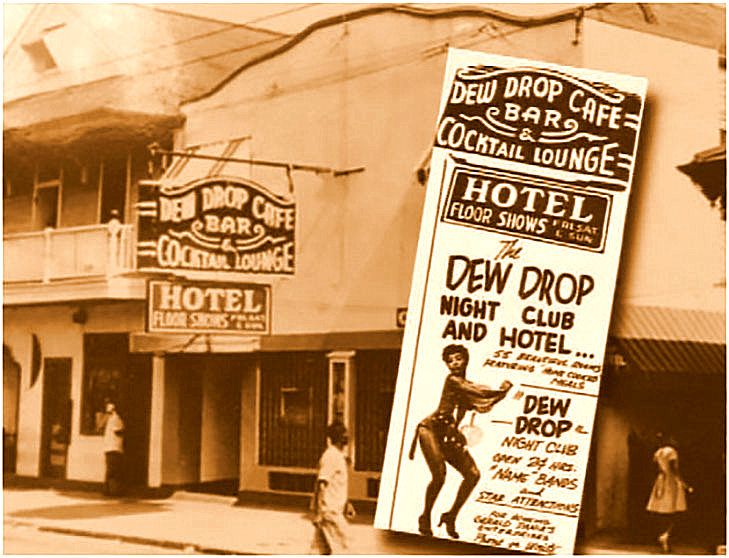 In 1970 Booker was arrested for possession of heroin outside of New Orleans's famed Dew Drop Inn and was sentenced to serve two years at the Louisiana State Penitentiary at Angola. During his incarceration, he worked in the prison's library and developed a musical program for inmates. His good behavior paid off: after six months behind bars, he was granted parole. Upon his release, he returned to New Orleans, where he found that the music scene had hit a slump. Seeking gigs, he violated his parole by leaving the state. 
Eventually the charges for his parole violation were dropped, and Booker returned to Louisiana in 1975 after stints around the United States. He appeared at that year's New Orleans Jazz & Heritage Festival and once again caught the attention of studio scouts, perhaps as much for his outlandish cape, gold-starred eye patch, and wig as for his piano style. Booker went on to tour Europe at various music festivals and enjoyed the status of a celebrity among aficionados of New Orleans music.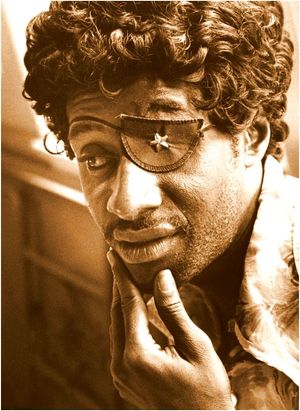 Around 1978 Booker stopped going on the road and began two gigs that became legendary for their length, brilliance, and erratic nature.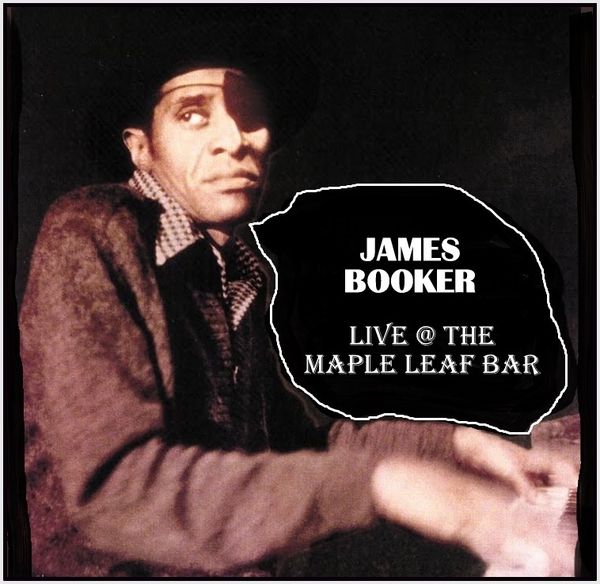 Booker's Tuesday night shows at the Maple Leaf Bar in the Carrollton neighborhood of New Orleans yielded two posthumous albums on Rounder Records, which are full of ranting, hellacious singing, and torrential playing despite the creaky upright piano. 
James Booker Live @ Maple Leaf Bar 1983
James Booker - Papa Was A Rascal (Live at the Maple Leaf Bar)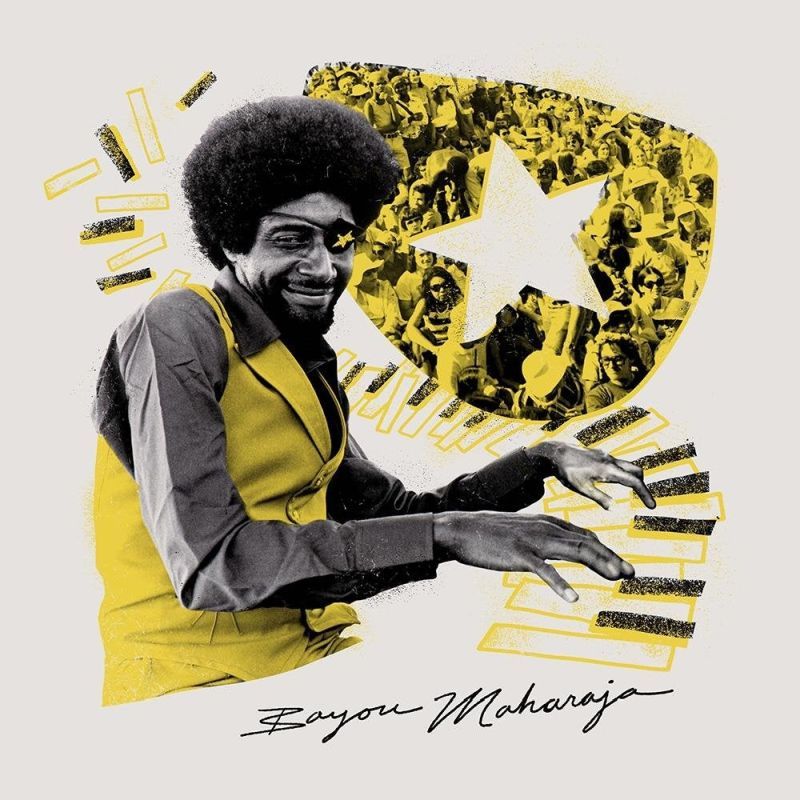 Booker also played regularly at the Toulouse Theater in the French Quarter as the intermission and after-show pianist for the One Mo' Time show, the only locally produced New Orleans theater piece that went on tour to international acclaim. There are no official recordings of Booker from the Toulouse Theater, but dozens of hours of bootleg tapes have surfaced. 
Booker's main influences included Ray Charles (particularly his highly emotive and bluesy vocals), Fats Domino, and—for personal flamboyance—Liberace. Unlike most pianists who came after Professor Longhair, Booker's playing showed no Caribbean inflection. Instead he developed new variations on the basic boogie-woogie left-hand patterns, inventing at least a half-dozen such modes.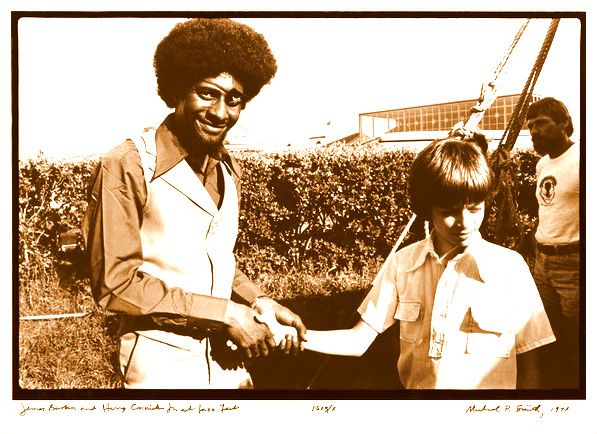 James Booker & Harry Connick Jr. @ Jazz Fest
"The most prominent of Booker's acolytes is Harry Connick Jr., whom he tutored during Connick's childhood. Connick—who describes Booker's style of playing as spiders on the keys—can incorporate many of his mentor's innovations to an astonishing degree and has paid tribute to Booker in songs and performances. Other disciples include Dr. John (who learned organ from Booker and adopted some of his teacher's butterfly stride mannerisms), Joshua Paxton, George Winston (who helped to get Junco Partner reissued), and Davell Crawford.
Booker's personal problems with heroin, cocaine, and alcohol abuse hindered his professional and personal life, and led to his early death on November 8, 1983, in the emergency waiting room of New Orleans's Charity Hospital. In a city known for elaborate funerals for its musicians, Booker's service was sparsely attended. He was buried at a family plot at Providence Memorial Park in Metairie. Booker's legend has grown since his death, and his work—which still captivates listeners—encompasses the triumph of sublime musical virtuosity amid an often tragic existence." (Tom McDermott, James Booker, 64 Parishes)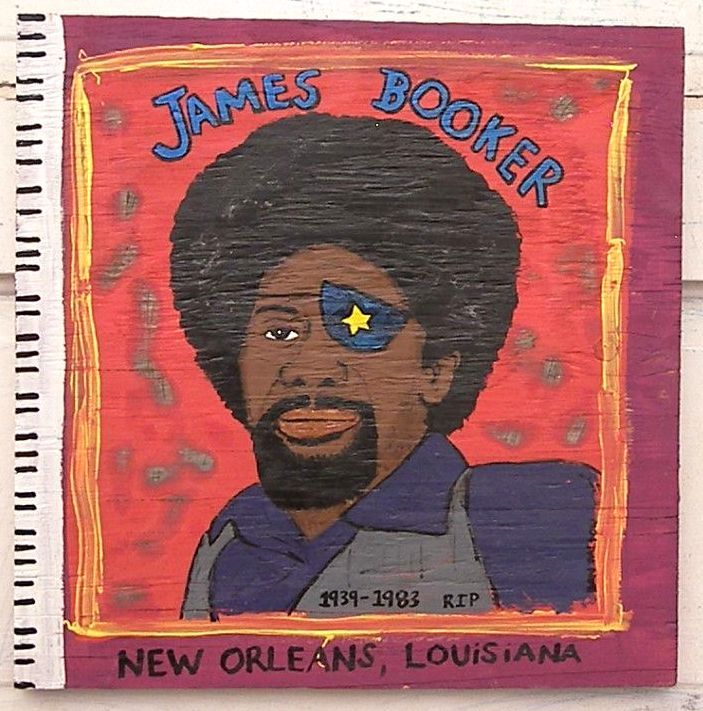 "James Carroll Booker was a complex character, a true musical genius, tormented and defeated by his own worst tendencies. Yet James Booker played with a speed, imagination, and touch that has left such masters as Arthur Rubinstein, George Winston and Harry Connick Jr. in silent awe.
As to how James Booker lost his eye, nobody knows - a cheap journalistic trick, of course, but one of which Booker would approve. Booker was a showman, and a showman loves and needs mystery. 
Booker told Johnny Vidacovich that record producers beat it out of him after Booker worked some flimflam. He told Dr. John that John F. Kennedy did it. To Charles Neville and many others, Ringo did it, thus the star on the black patch he wore. He told Kent Taylor he lost it in Angola, but would not say how. The truth was likely too painful for Booker to share. 
 James Booker had the marvelous gift to be able to set aside the tragedy of his own life - the addiction, the paranoia, the loss of family - and communicate joy through the keyboard. His own compositions are imbued with irony and humor, not only in the lyrics, but in his voice, and again, not just his voice but the piano itself." (Shoofly Magazine)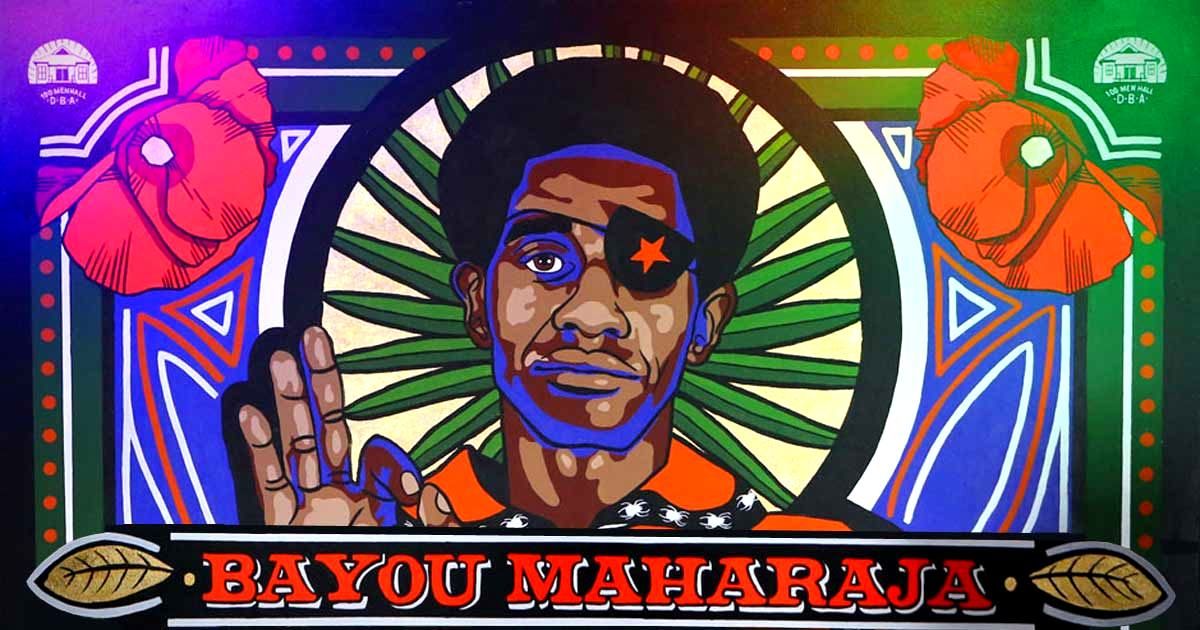 Bayou Marharajah Documentary Trailer
"In the documentary, Bayou Maharajah...Booker emerges as a complex figure, dogged by demons and an on-off addiction to heroin.  'When I moved to New Orleans in 2006, I heard his name a lot,' says its director, Lily Keber, who hails from Georgia. 'Local musicians would tell these mad stories about Booker throwing up on his piano, or playing with syringes stuck between the keys. He was a mythical figure by then, not least because his records were so hard to find. Then I finally heard his songs playing on the jukebox in a local dive and that was that. I was hooked.' 
For those who only know of the New Orleans rhythm and blues piano tradition through the likes of Fats Domino and Professor Longhair, Booker's playing may come as a revelation. Melding blues, jazz and classical, it pays scant regard to the traditional rules of song or composition. Live, Booker often talked through the intro of a song and extended the ending for ages, adding one musical flourish after another. 
His genius, though, often took second place to his waywardness. Various musicians attest to Booker's madness and self-sabotage, as well as the drug busts and no-shows that harmed his career. He toured East Germany wearing an afro wig stuffed full of marijuana and once appeared on stage at Tipitina's in New Orleans wearing a nappy fastened by a huge gold pin. Musician David Torkanowsky recalls the moment: 'From behind the nappy, he pulls out a .357 Magnum, puts it to his own head and announces to the audience, 'If somebody doesn't give me some cocaine right now, I'm going to fucking pull the trigger.'
At the Maple Leaf, Booker was often ignored by audiences, who would talk through his songs. Occasionally, the faithful were rewarded with a set that reminded everyone how gifted he was.
Although he backed a vast array of musicians – from Little Richard to Aretha Franklin, from Ringo Starr to the Doobie Brothers – Booker found free rein for his musical genius as a solo pianist. 'There's nobody that could even remotely come close to his playing ability,' his close friend, the pianist Harry Connick Jr, tells Keber in  the Bayou Maharajah documentary. 'I've played Chopin Etudes, I've done the whole thing, but there is nothing harder than James.'" (The Guardian)
LAST WORDS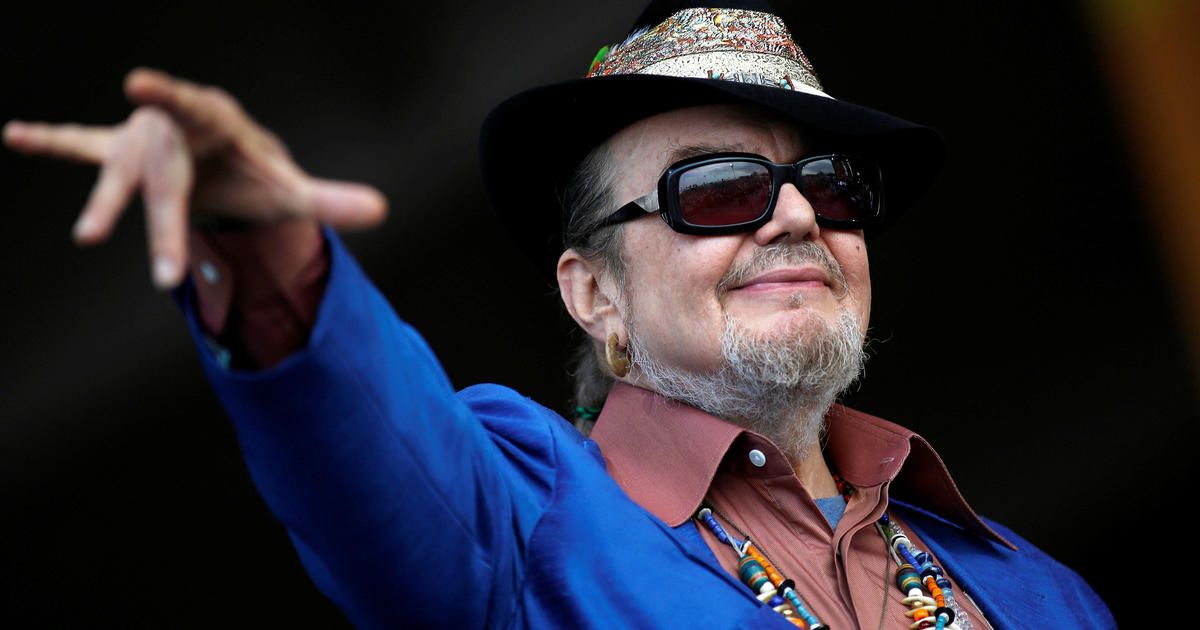 Dr. John
It was the legendary Louisiana musician, Dr. John, who memorably described James Booker as "the best black, gay, one-eyed junkie piano genius New Orleans has ever produced".
Bayou Maharajah - extra feature - Pianist Dr. John on James Booker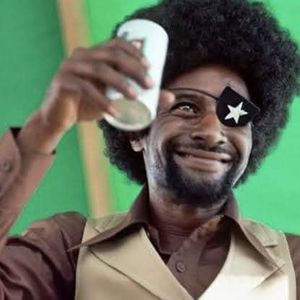 James Booker
Booker puts it best in the liner notes of his best studio release, Junco Partner (1976): "To know the feeling of rejoicing in sorrow is nothing strange to me."

James Booker Discography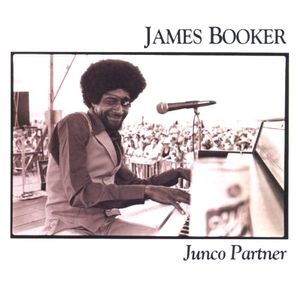 Junco Partner (1976)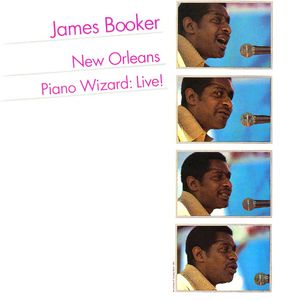 New Orleans Piano Wizard: Live! (1977)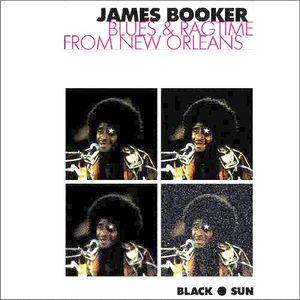 Blues and Ragtime From New Orleans (1976)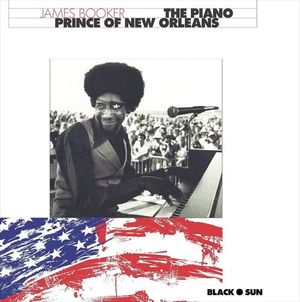 The Piano Prince of New Orleans (1976)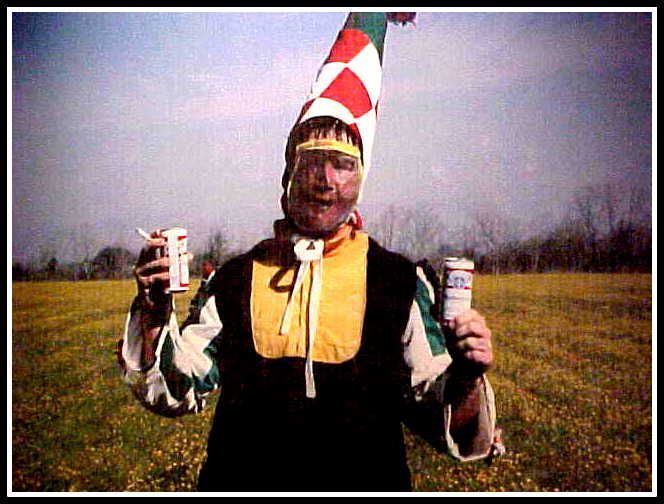 Our good friend Jim sez, 
---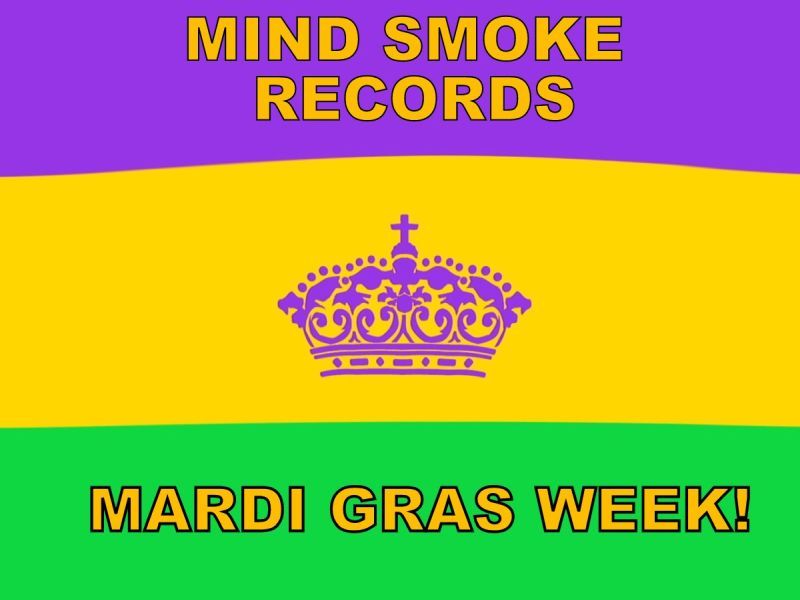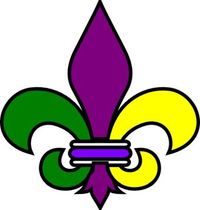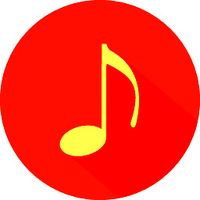 & enjoy some Mardi Gras Sounds!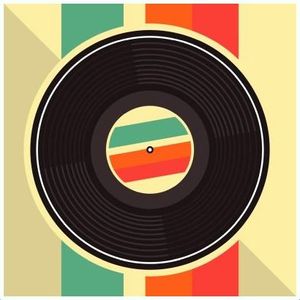 ---