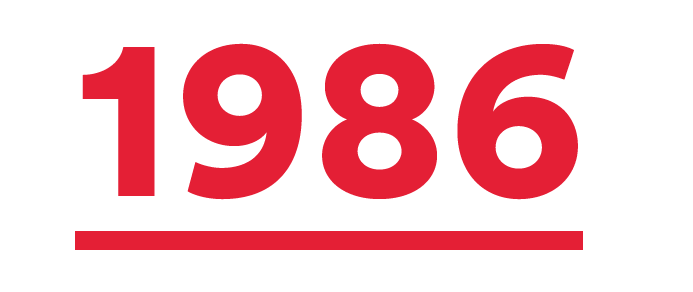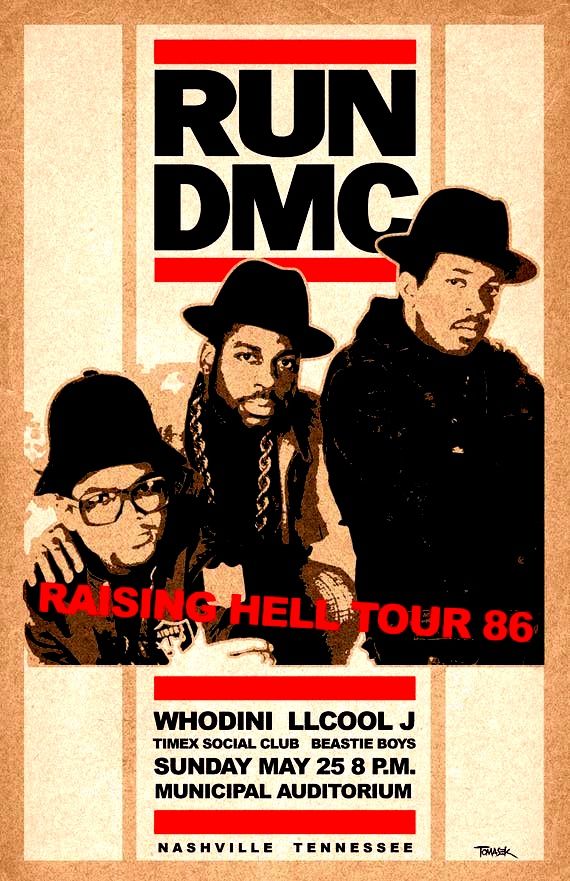 Raising Hell Tour '86 
RUN DMC 
WHODINI 
LL COOL J 
Municipal Auditorium 
Nashville, TN
"All Hell Breaks Loose at a Run-D.M.C. 'Raising Hell' Rap Concert in California: 'I am great--get it straight--that`s what I say--my name is Run--I`m number one--that`s how I rate.'  Run-DMC, the biggest group in the history of rap music, is largely responsible for the style`s transition from an inner-city cult following to a nationwide popular audience.
The group`s third album, Raising Hell, is the first double-platinum rap album. The album made the Top 10 of the Billboard charts. Run-DMC also had a hit single in the Top 20, Walk This Way. 
The Raising Hell tour, a 45-city arena series headlined by Run-DMC and also featuring rappers Whodini and L.L. Cool J, has sold out across the country. The tour also generated tremendous controversy after gang violence erupted outside concerts in New York, Pittsburgh, and Atlanta. 
The fiercest violence, though, occurred inside the auditorium at Long Beach, Calif., on Aug. 16, when 300 gang members savagely attacked the audience with broken chairs.  The concert was called off before Run-DMC took the stage. 
Only two years ago it was inconceivable that rap music would attract this kind of nationwide attention." (Chicago Tribune)
Raising Hell Tour '86
RUN DMC
WHODINI
LL COOL J
Municipal Auditorium
Nashville, TN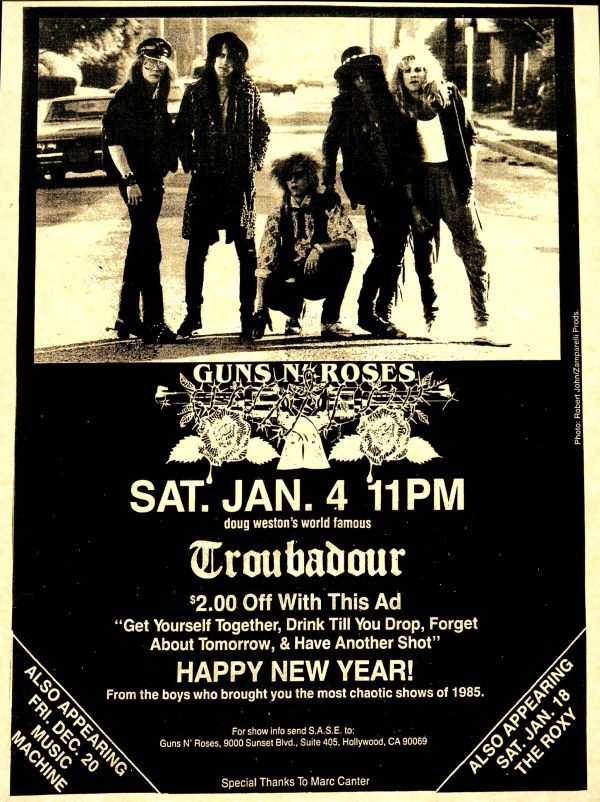 Guns N' Roses
Troubadour
Los Angeles, CA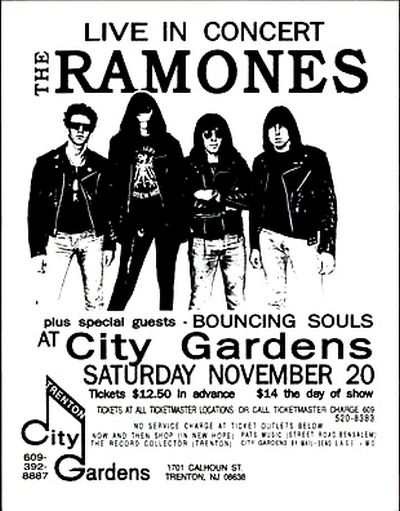 Ramones
Bouncing Souls
City Gardens
Trenton, NJ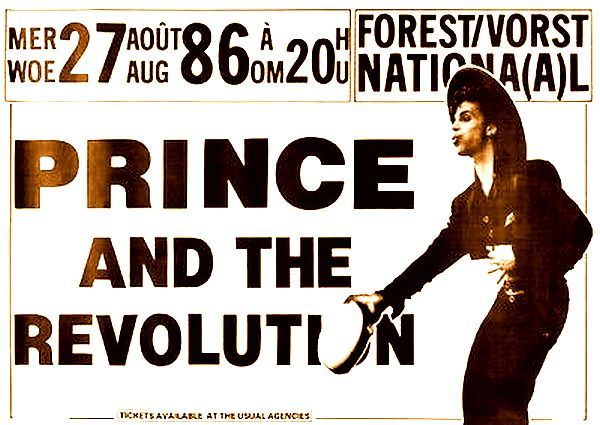 Prince & The Revolution
Forest Vorst National
Brussels Belgium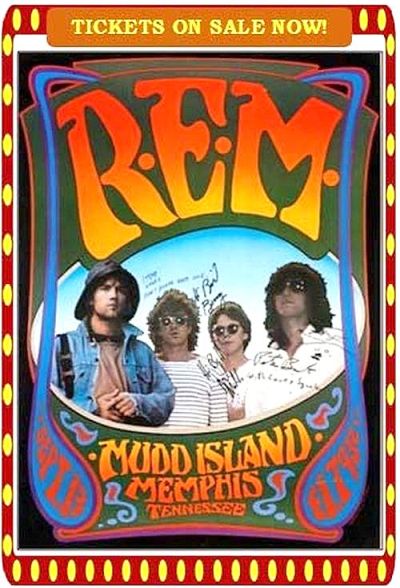 R.E.M.
Mudd Island
Memphis, TN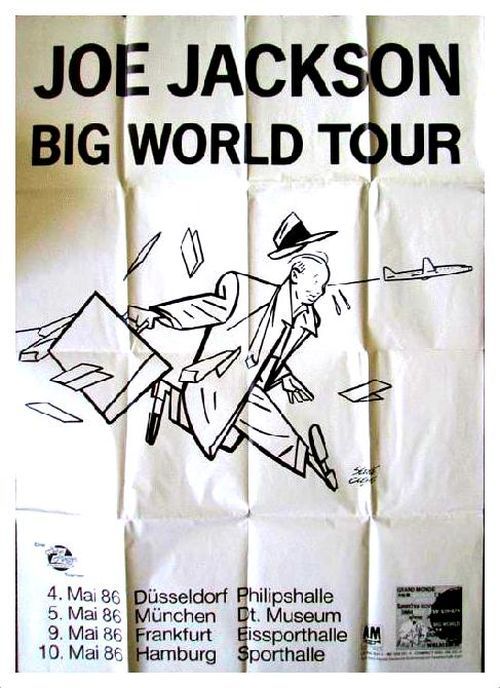 BIG WORLD TOUR SETLIST
Right and Wrong
One More Time 
 Wild West
 You Can't Get What You Want (Till You Know What You Want)
Soul Kiss
Breaking Us in Two
Home Town
(It's a) Big World
 I'm the ManPlay 
 Steppin' Out
 The Jet Set
Survival
It's Different for Girls
 Shanghai Sky
Man in the Street 
Be My Number Two 
 Cancer
 Jumpin' Jive 
 Tonight and Forever
Chinatown 
 On Your Radio
 What's the Use of Getting Sober (When You're Gonna Get Drunk Again)
Sunday Papers 
Jack, You're Dead
Don't Wanna Be Like That
 Fools in Love 
Forty Years
Acropolis Now Fifty Dollar Love Affair
Another World
Tango Atlantico
Monday Papers
 Precious Time 
We Can't Live Together 
Medley:  Tuxedo Junction
Big World Tour '86
Joe Jackson
Germany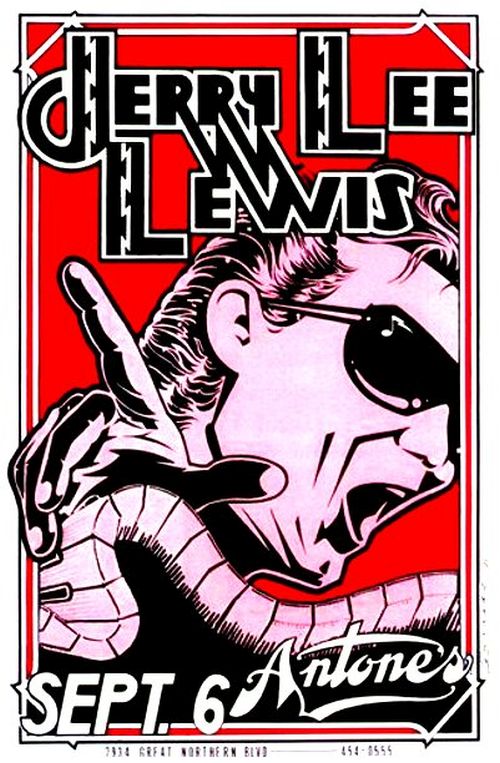 Jerry Lee Lewis
Antones
Austin, TX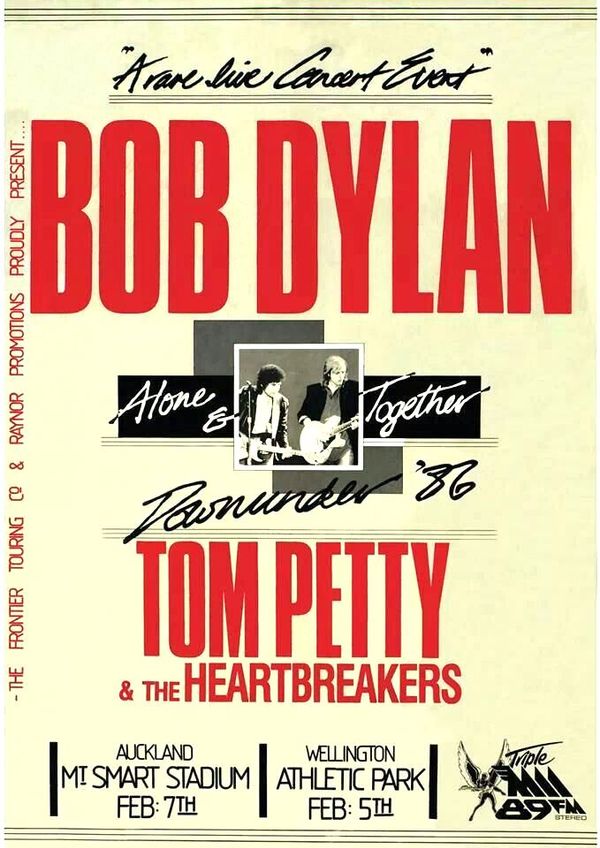 Downunder Tour '86
Bob Dylan
Tom Petty & The Heartbreakers
New Zealand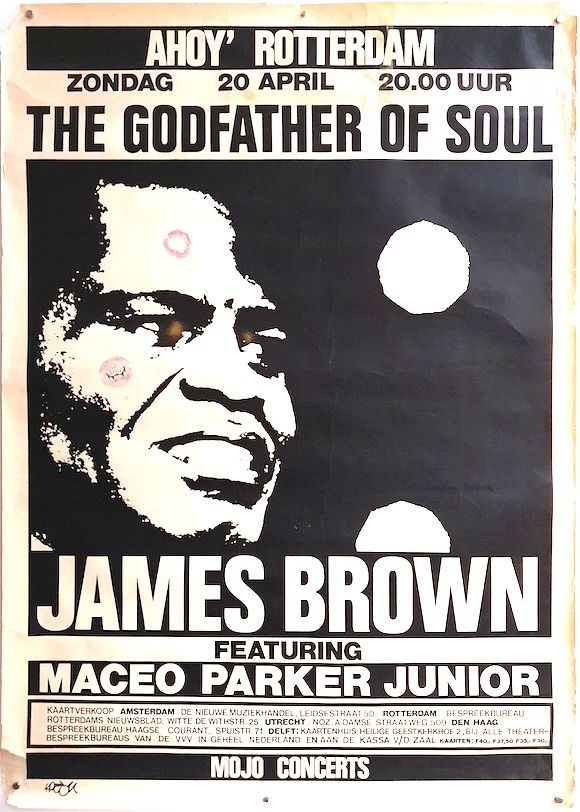 Ahoy Rotterdam
James Brown
Featuring Maceo Parker Junior
Netherlands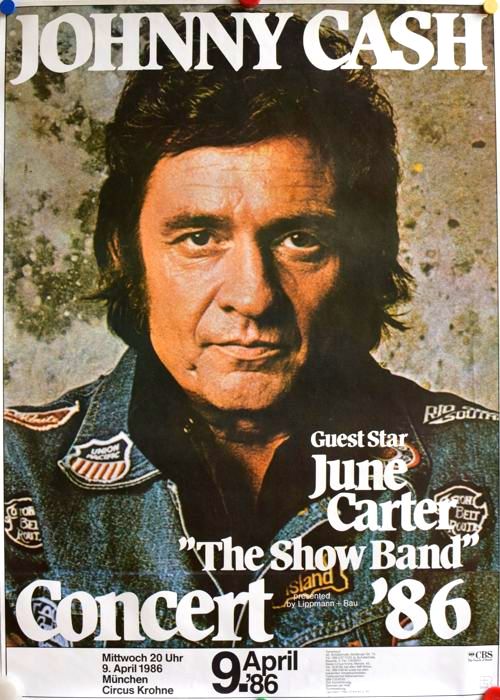 Johnny Cash
June Carter
"The Show Band"
Circus Krohne
Munich, Germany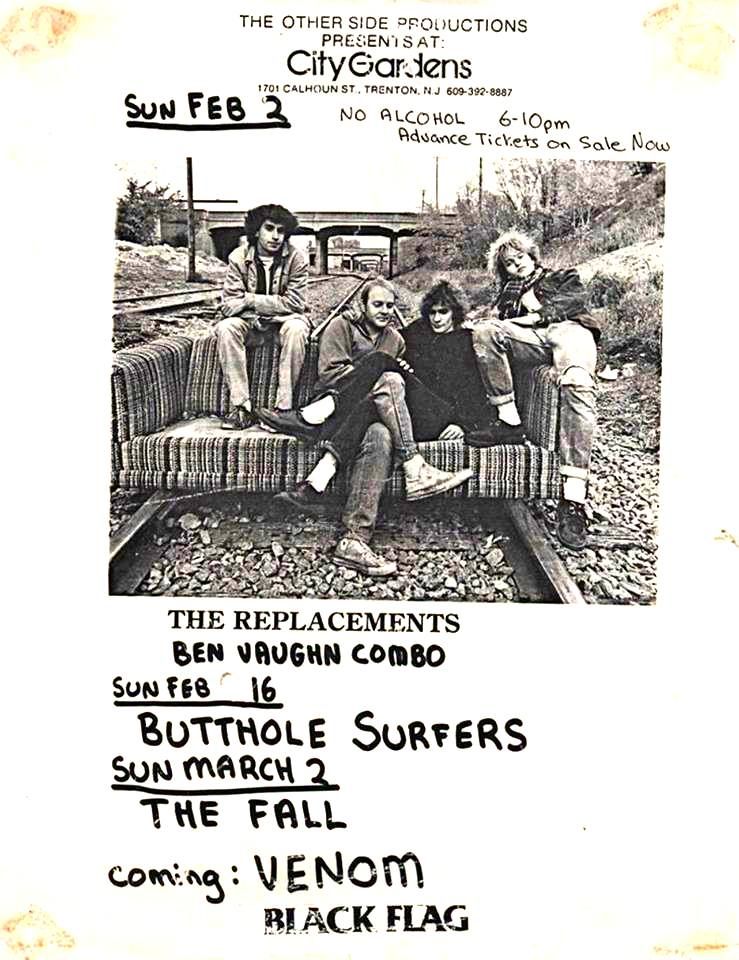 The Replacements
Ben Vaughn Combo
Butthole Surfers
The Fall
Venom 
Black Flag
City Gardens
Trenton, NJ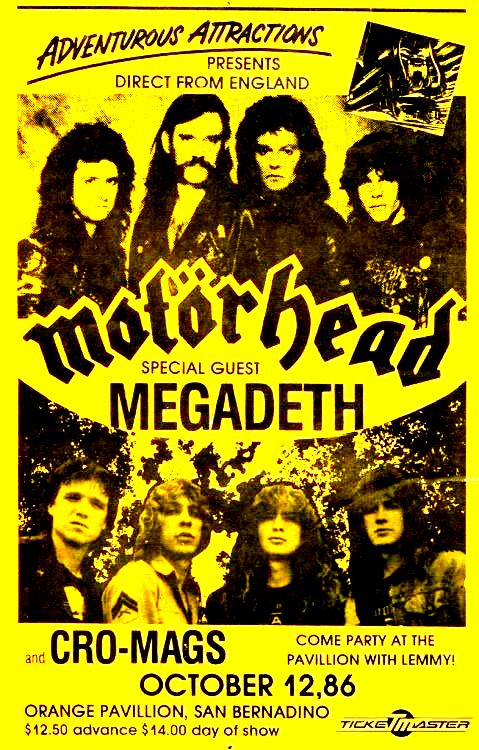 Motorhead
Megadeth
Cro-Mags
Orange Pavillion
San Bernadino, CA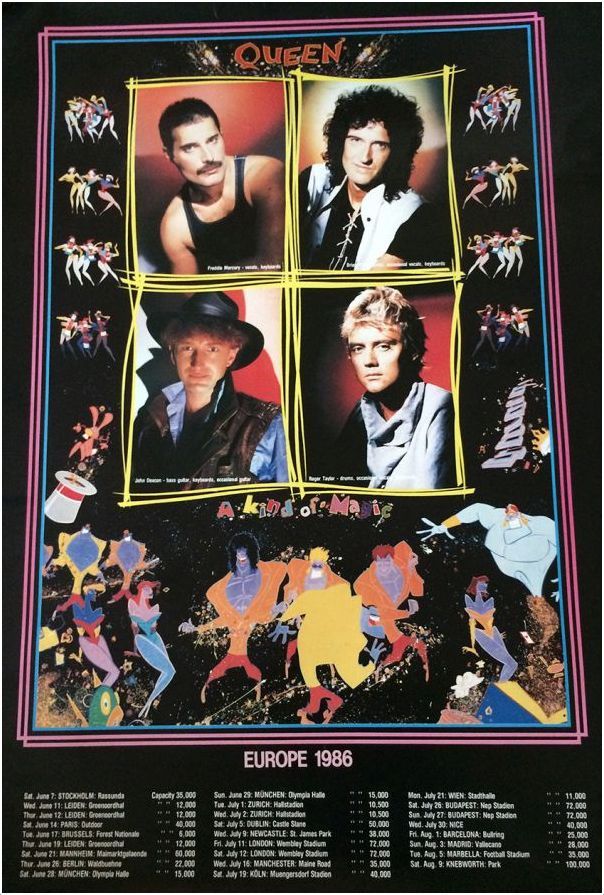 Europe '86
Queen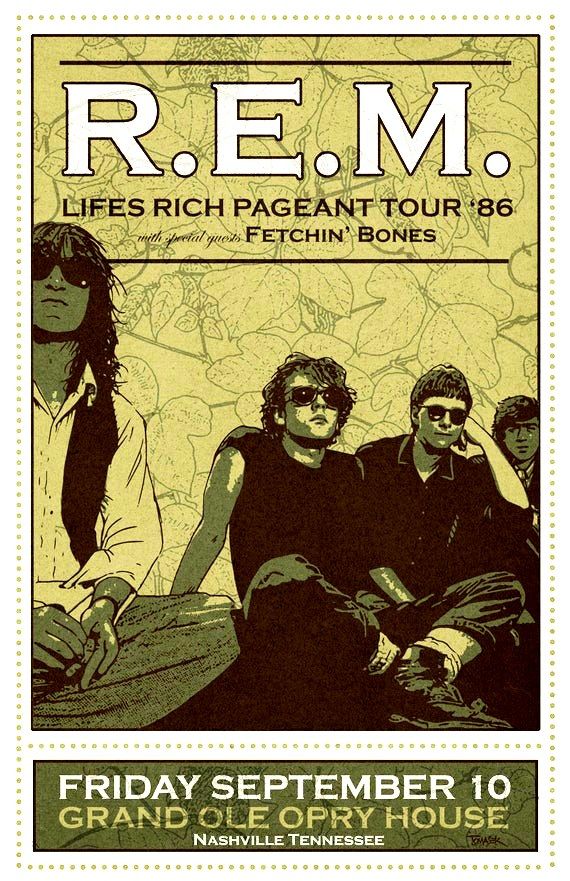 Life's Rich Pageant Tour '86
R.E.M.
Fetchin' Bones
Grand Ole Opry House
Nashville, TN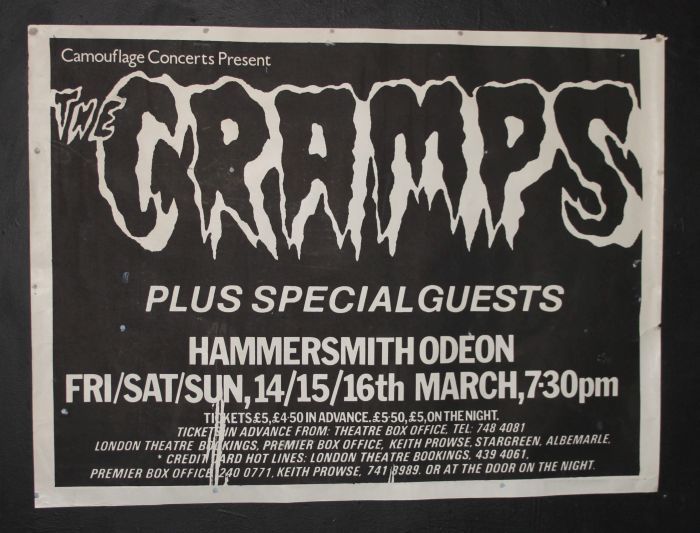 The Cramps
Hamersmith Odeon
London UK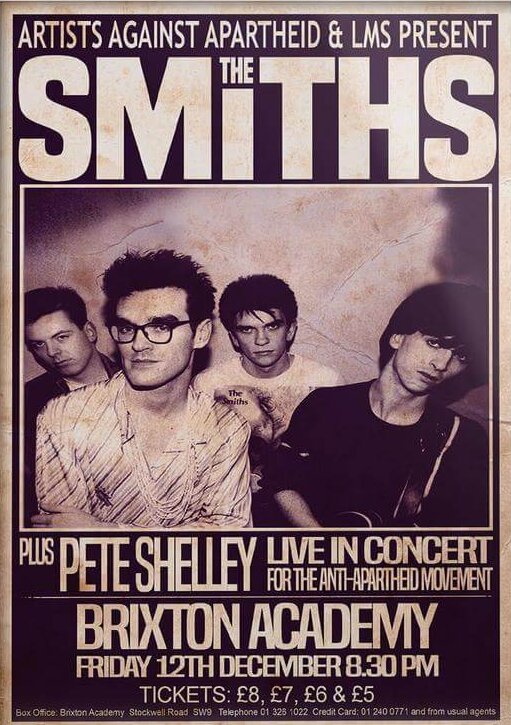 The Smiths
Pete Shelley
Brixton Academy
London UK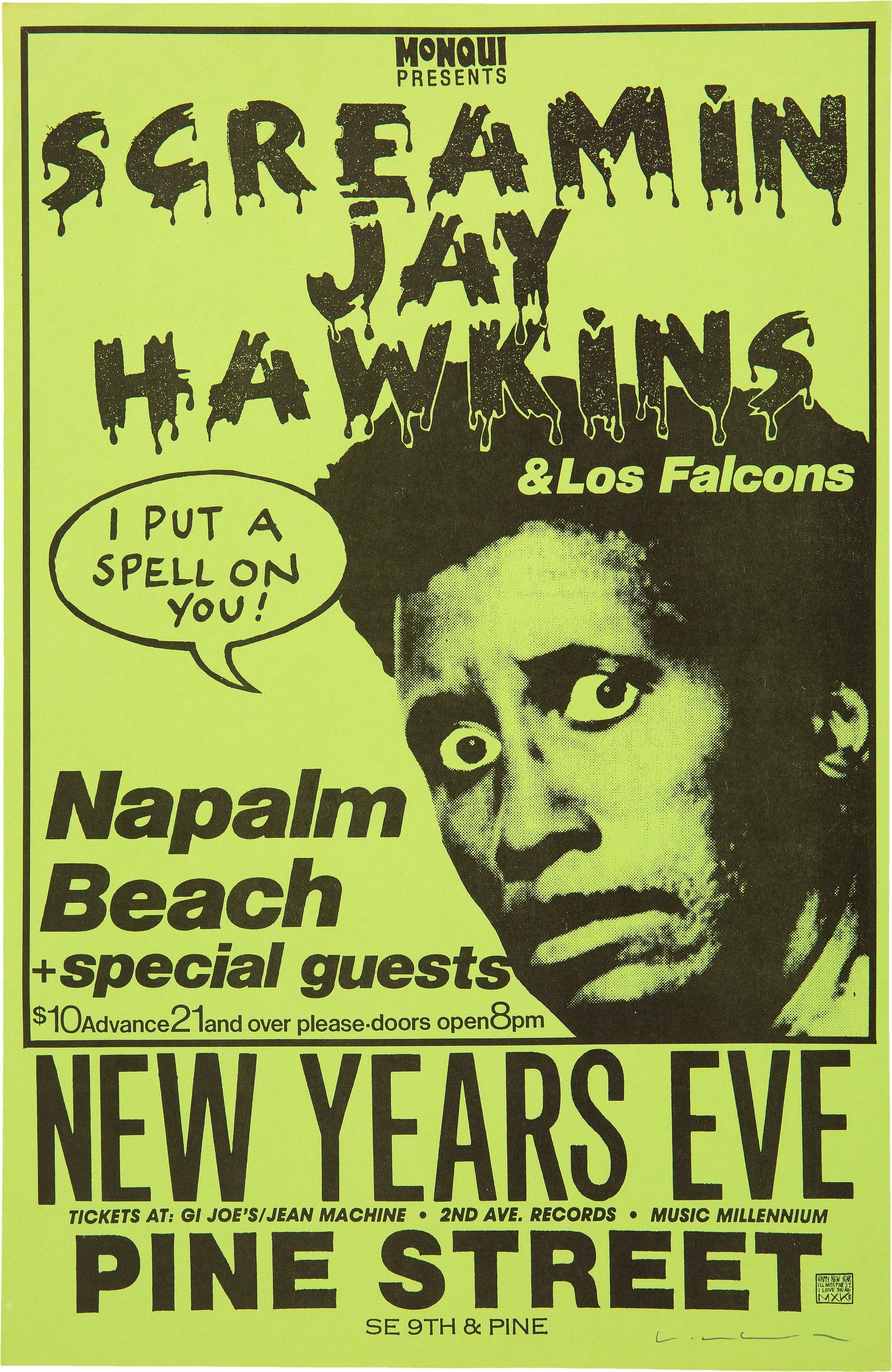 Screamin' Jay Hawkins
Los Falcons
Napalm Beach
Pine Street
Burlington, VT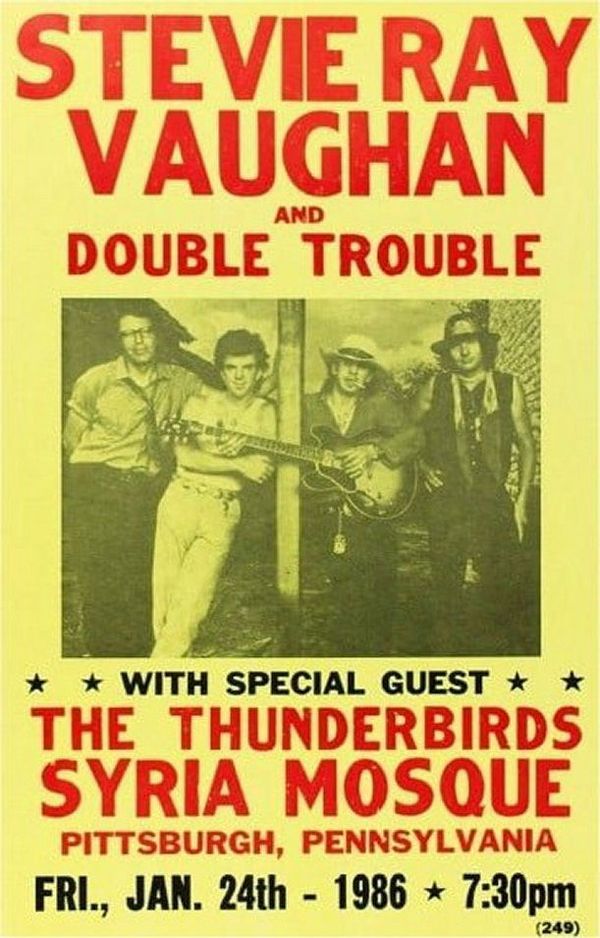 Stevie Ray Vaughan & Double Trouble
The Thunderbirds
Syria Mosque
Pittsburgh, PA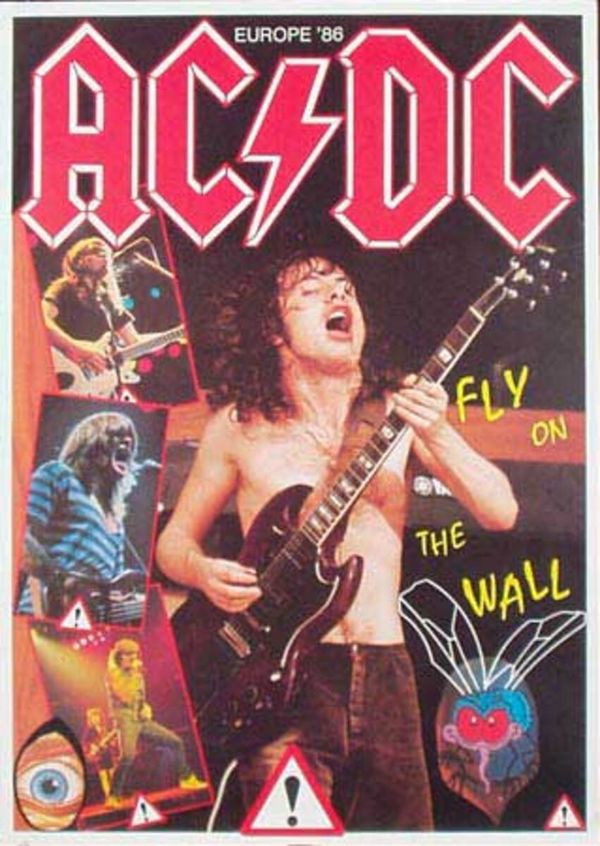 Europe '86 Tour
AC DC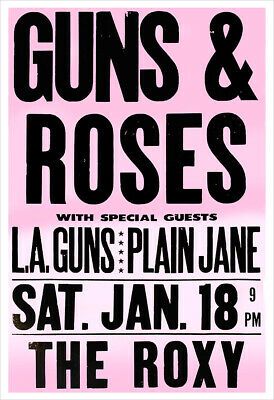 Guns N' Roses
L.A. Guns
Plain Jane
The Roxy
Los Angeles, CA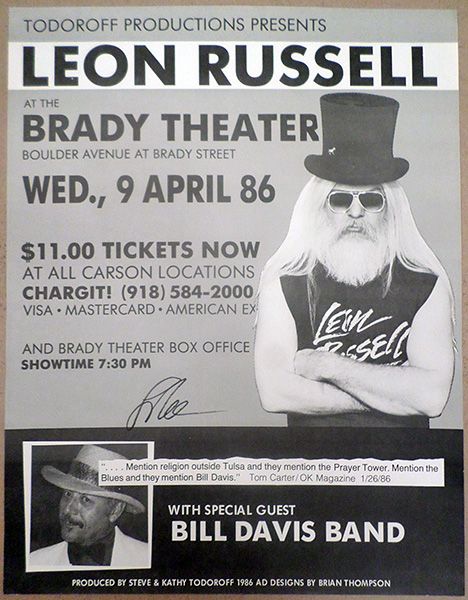 Leon Russell
Bill Davis Band
Brady Theater
Tulsa, OK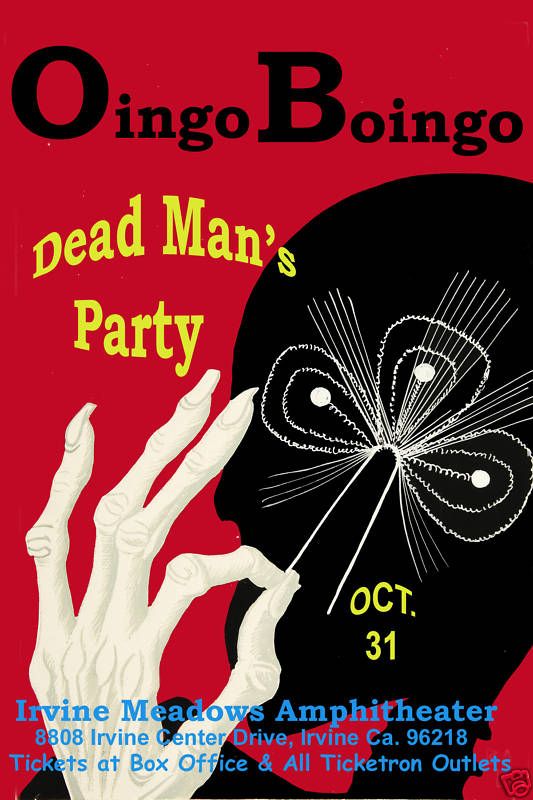 Dead Man's Party!
Oingo Boingo
Irvine Meadows Amphitheater
Irvine, CA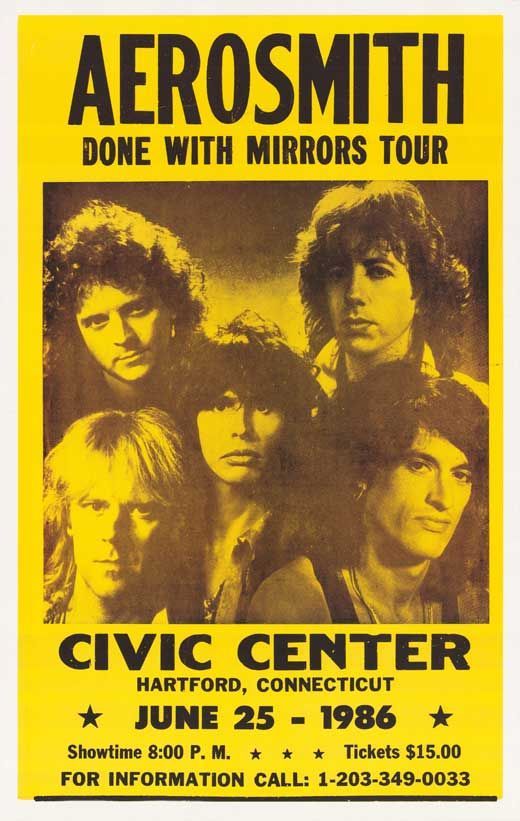 Done With Mirrors Tour
Aerosmith
Civic Center
Hartford, CT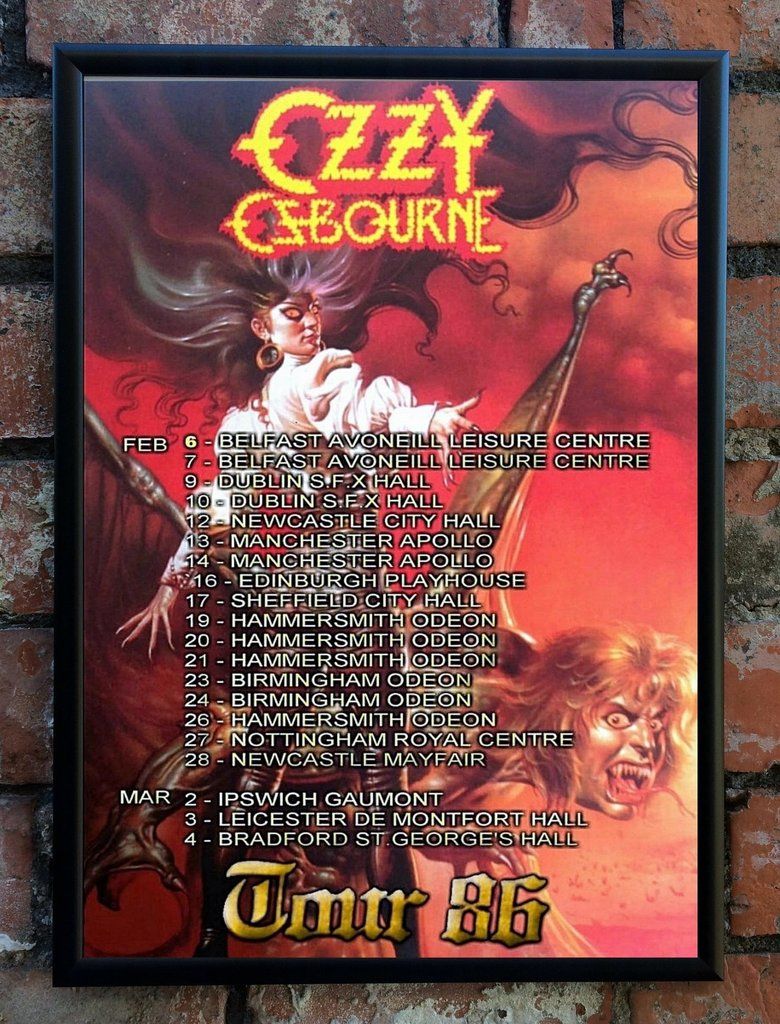 Tour '86
Ozzy Osbourne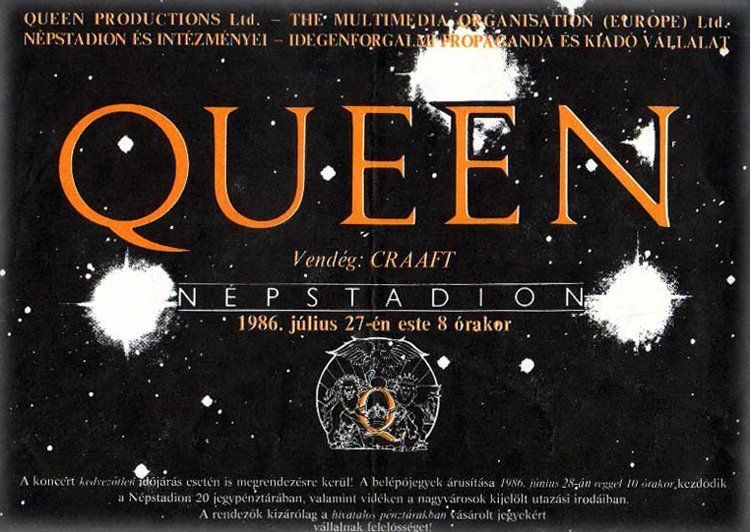 Queen
Nepstadion
Budapest, Hungary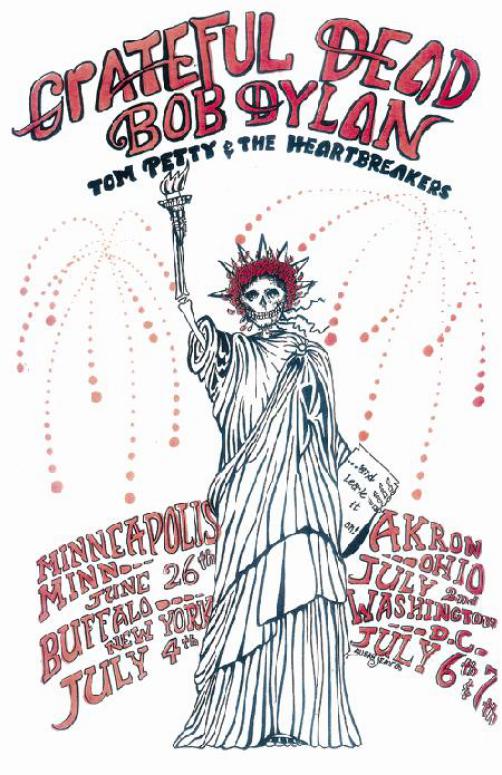 Grateful Dead
Bob Dylan
Tom Petty & The Heartbreakers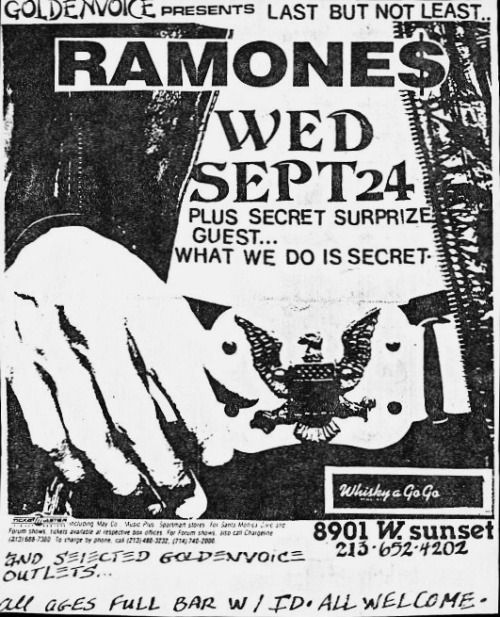 Ramones
Whisky A Go Go
Los Angeles, CA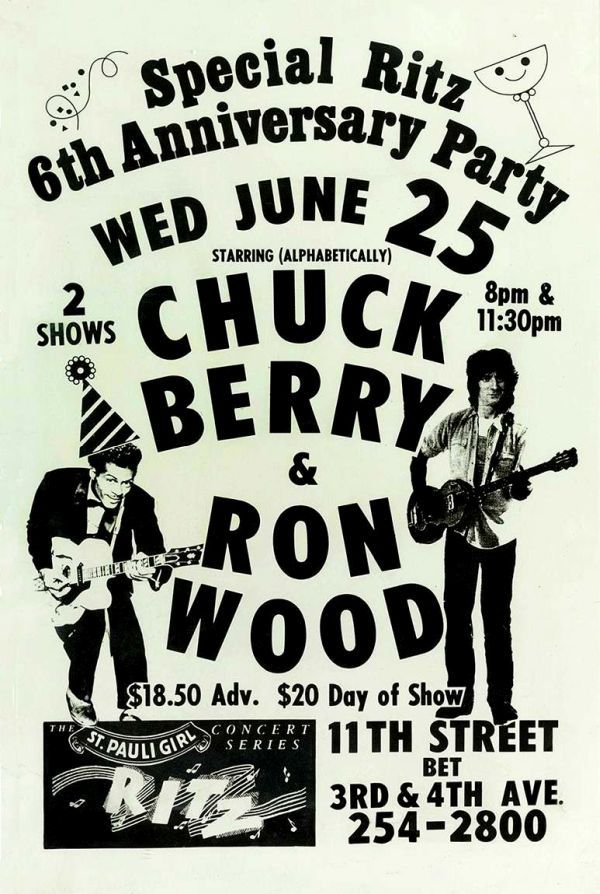 Chuck Berry
Ron Wood
The Ritz
NYC
---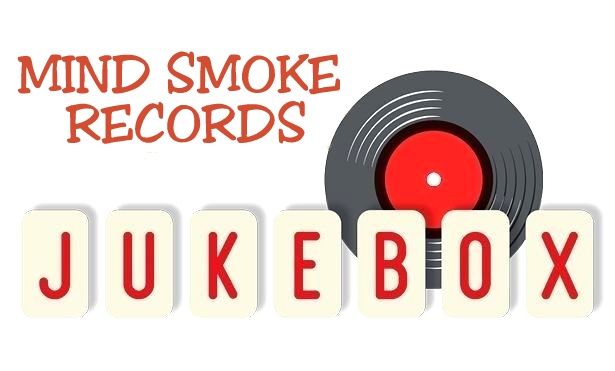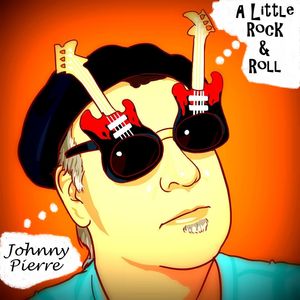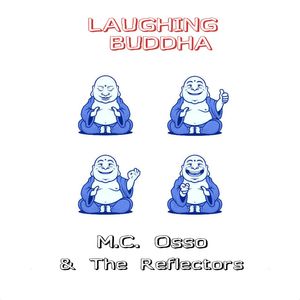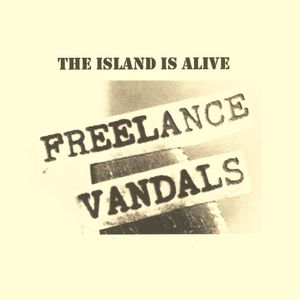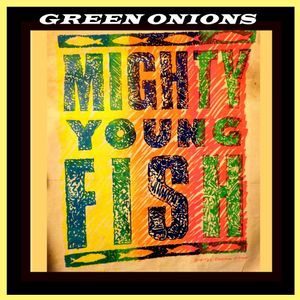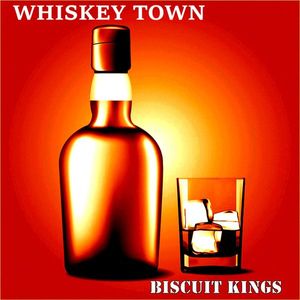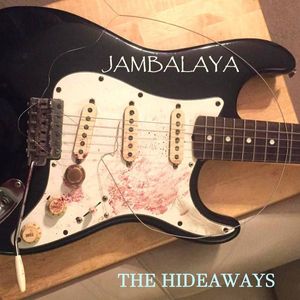 ---