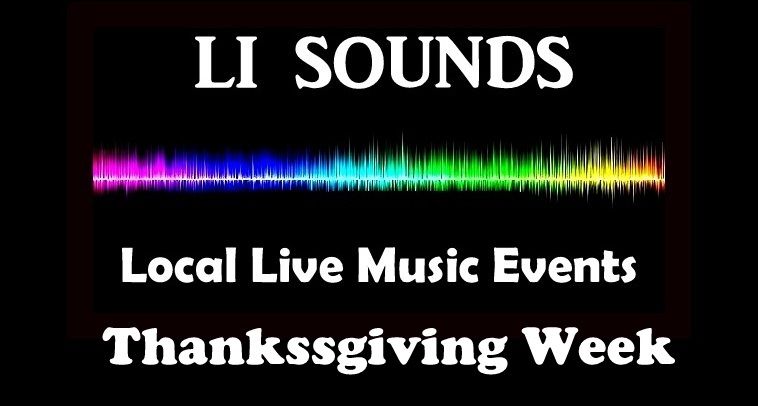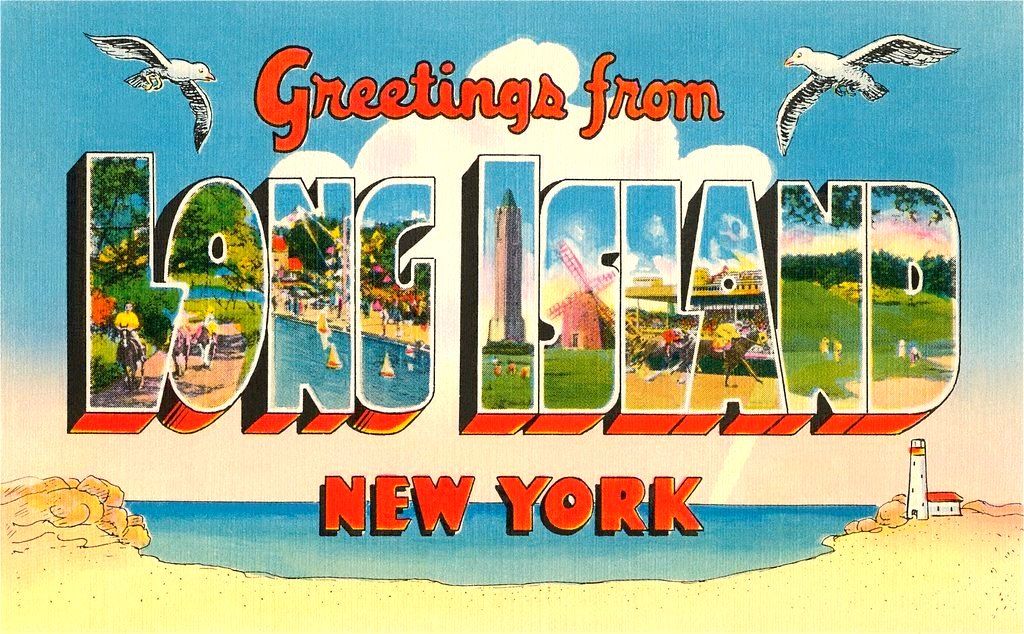 Don't Miss some of the great shows 
that are happening Thanksgiving Week!
---
NOV. 24
---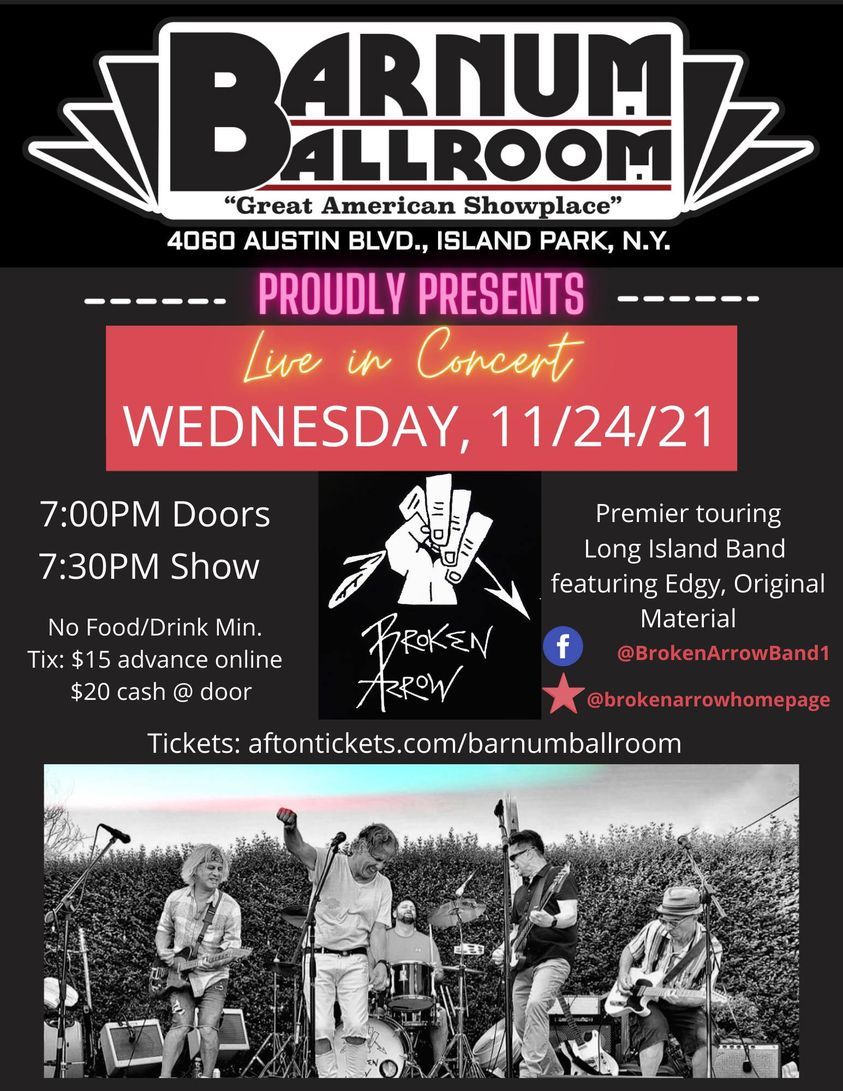 BROKEN ARROW
Venue: Barnum Ballroom 
4060 Austin Blvd. Island Park, NY
Showtime: 7 pm
Broken Arrow is a legendary Long Island band who many of you might remember from their excellent shows at the Right Track Inn in Freeport. Broken Arrow is widely known for their edgy, original material.  They do a great job of bringing the heat every time out!
---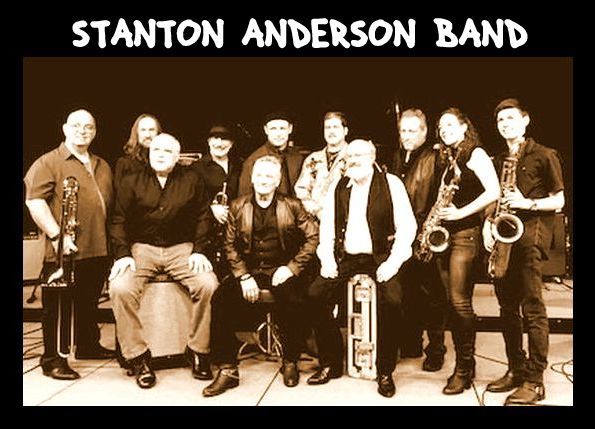 THE FINAL SHOW
STANTON ANDERSON BAND
Venue: Katie's Of Smithtown
145 W. Main St.  Smithtown, NY
Tickets: www.katiesofsmithtown.com
Stanton Anderson Band Announcement
"The Stanton Anderson Band has been performing for almost 50 years . From one end of Long Island to the other as well as some places on the mainland, from small clubs to theaters to the coliseum, Over those years the band personnel has changed as individual lives have changed and members moved on to pursue different things. As 2021 comes to a close, so does The Stanton Anderson Band. This Thanksgiving eve at Katies of Smithtown will be our last public performance as The Stanton Anderson Band which will include some Special Guests. 
Over the years, you, the fans have meant so much to us and your love towards our music has been very special and always appreciated. We thank you from the bottom of our hearts. 
The Stanton Anderson Band is: Mark Fowler, Rick Silecchio, Larry Luby, Tom Pecoraro, Kevin Rymer, Bill Kolasinski. And of Course George Ranzetti,
Former members include: Bobby Bradley, John Kraft, Tommy Banks, Joe Pisciotta, Lloyd Landesman, Linda Mackley, Pete Tursi, Ronnie Cammyer, Ian Platt, Bobby Simons, Adam Calaci, Rick Sellechio Jr., Mike Guido, Mike Nuggent, Grace Tursi, Steve Tringali, Colin Lagatto, Tony Lorenzo. 
With Love,
The Stanton Anderson Band"
---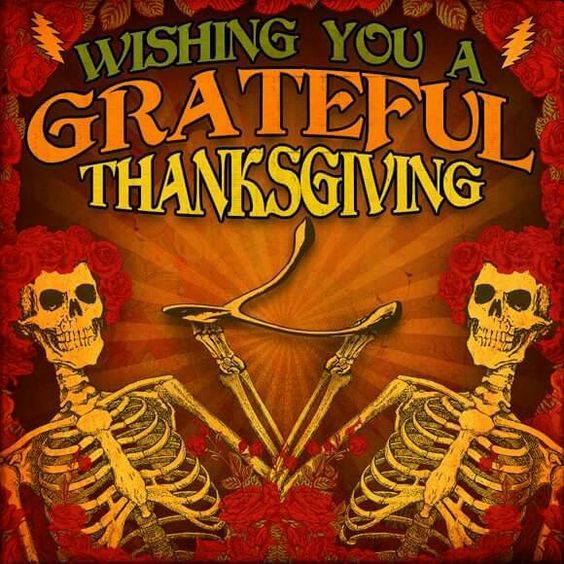 THANKSGIVING EVE CELEBRATION @ FADELEY'S!
7pm Bob Laino solo 
7:45 I See The Light Acoustic Hot Tuna 
w/Charlie, Jeff & Buzzy 
8:45pm Acoustic Reckoning 
10:15pm Electric Reckoning
Venue: Fadeley's Deli Pub 
422 West Main St.  Patchogue, NY
Showtime: 7:30 pm - 12:30 am
---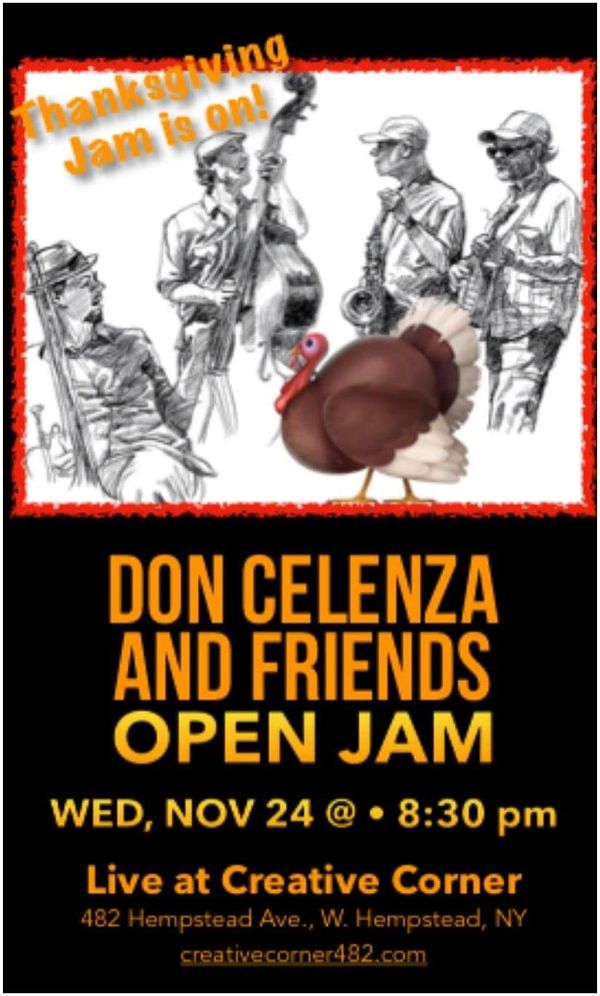 DON CELENZA & FRIENDS OPEN JAM
Venue: Creative Corner
482 Hempstead Ave  W. Hempstead, NY
Showtime: 8:30 pm
Be sure to check out these seasoned LI players!
---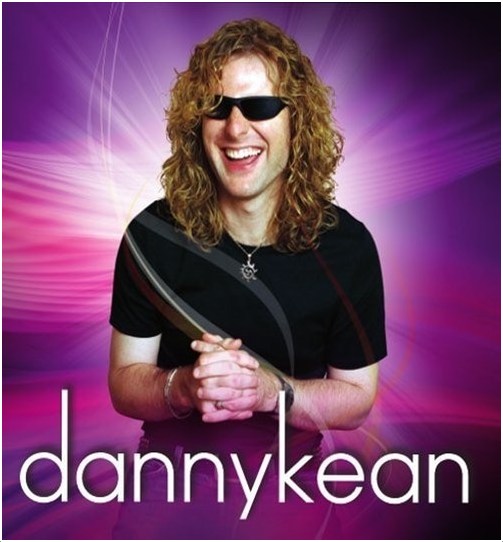 DANNY KEAN
Venue: Husk & Vine Kitchen & Cocktails 
655 Middle Country Rd, St James, NY
Showtime: 9 pm
Danny Kean is an accomplished singer, songwriter, producer, multi-instrumentalist and actor.  As a musician, he's widely known for his blue-eyed soul vocalizing.  Along with the music, this comfortable venue has a great collection of tasty dishes coming out of their kitchen.  If you're looking for something a little different with regards to going out and catching some good music, this is it folks!
---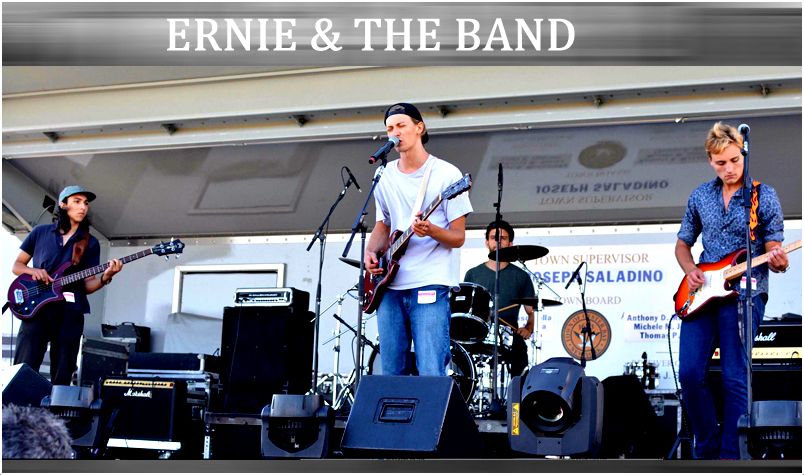 ERNIE AND THE BAND
Venue: Bobbique
70 W. Main St  Patchogue, NY
Ernie & the Band is a Long Island-based 4 piece band that is a major player on the L.I. jam-scene that has made waves playing modern renditions of classic rock along with an array of original music.
---
BROTHER DAVE & THE BRAVE
Venue: Big Daddy's
1 Park Lane  Massapequa, NY
Down and dirty blues and some tasty Classic Rock.
What more could you want?
---

THE COCKTAILS
Thanksgiving Eve & Cocktails @ Sonny's!
Venue: Sonny's Canal House
1 Jefferson Place  Baldwin, NY
What better way to get in the groove on Thanksgiving Eve with some cool rock & roll by The Cocktails at Sonny's Canal House a great time is always had by all!
---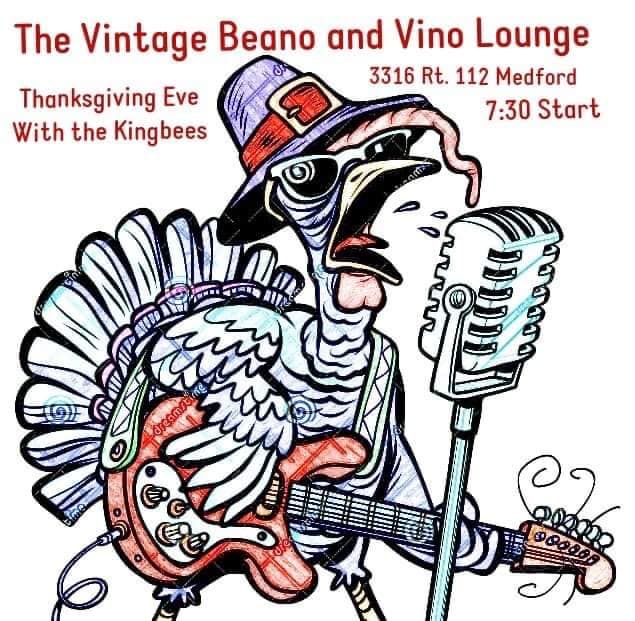 THE KINGBEES
Venue: The Vintage Beano & Vino Lounge
3316 Rt. 112  Medford, NY
Showtime: 7:30 pm - 10:30 pm
The KingBees bring their heady mix of original Blues, Swing, Rock n Roll & Funk to this cool Lounge in Medford.
---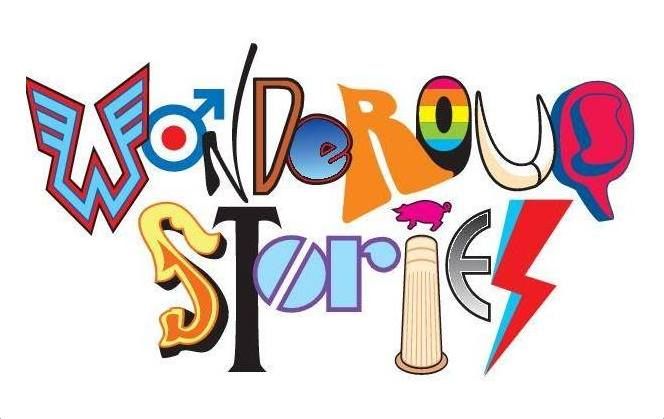 WONDEROUS STORIES
W/ SPECIAL GUEST ED RYAN
Venue: KJ Farrells
242 Pettit Ave  Bellmore, NY
Showtime: 8:00 pm
This is the 7th year for this Thanksgiving Eve Tradition, where Wonderous Stories rocks the house all night and Ed Ryan plays an Acoustic Set during their break.
---
NOV. 26
---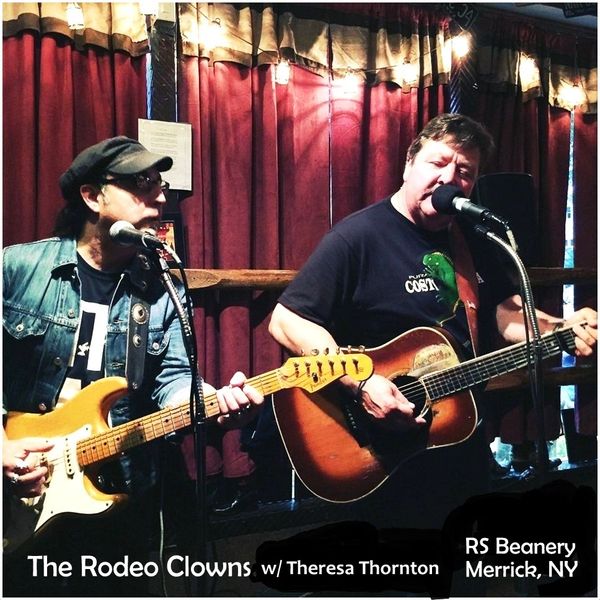 THE RODEO CLOWNS w/ THERESA THORNTON
Venue: RS Beanery  153 Merrick Ave, Merrick, NY
Showtime: 6:30 pm - 8:30 pm
The Rodeo Clowns are known for their shows which combine tight musical moments along with some improvised blarney.  For this special event, The Clowns will be joined by the lovely vocalist, Theresa Thornton!
---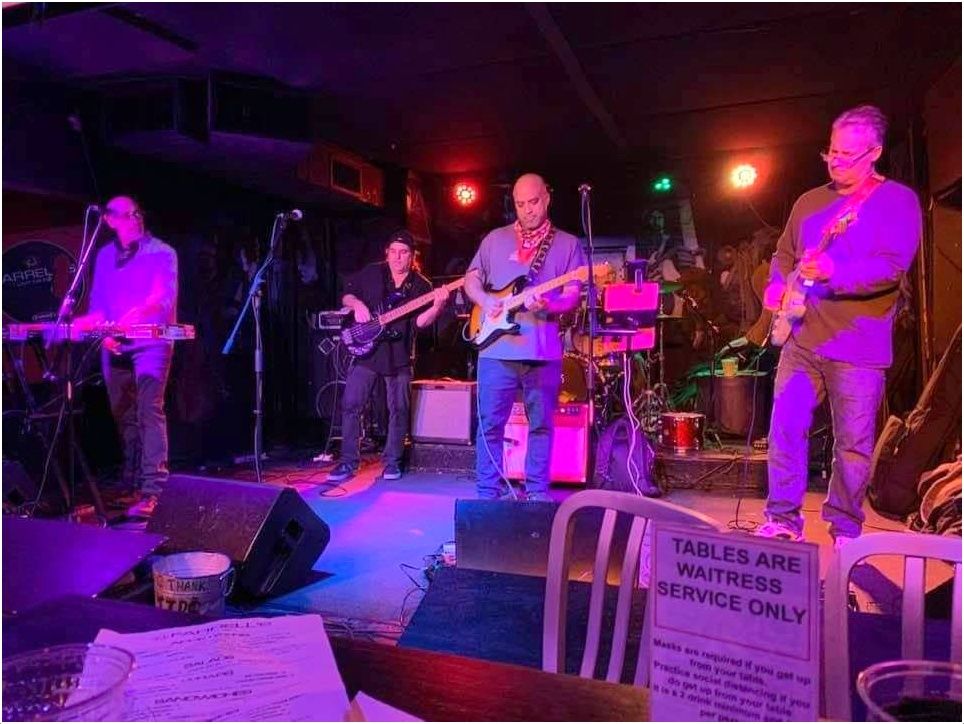 THOROGOOD JENKINS
Venue: Liam's Landing
248 South Ketcham Ave  Amityville, NY
Showtime: 9 pm
The Thanksgiving festivities continue. After you've done your Black Friday Shopping come join us at Liam's for Great Music Food and Friends. The house will be rocking with Thanks!!!
---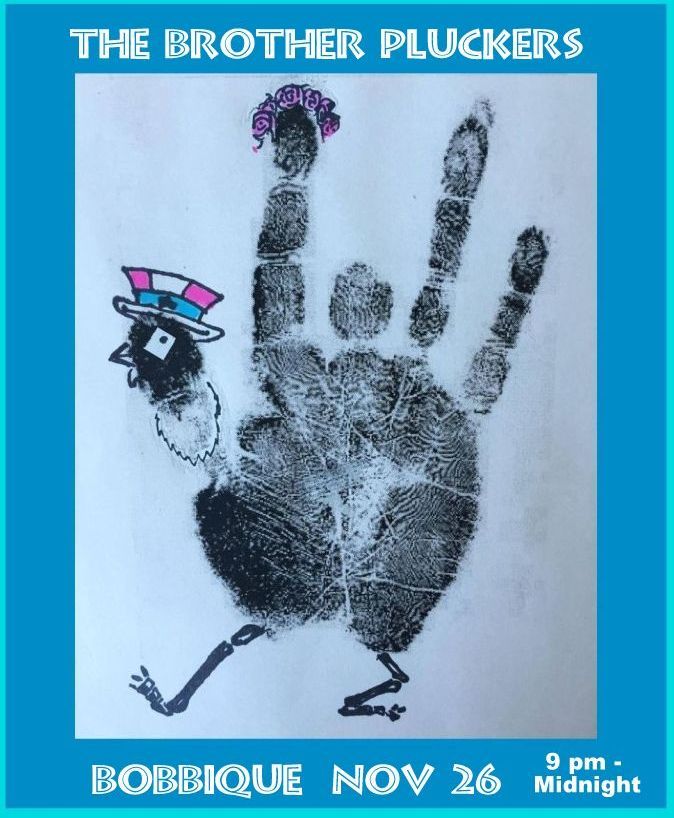 THE BROTHER PLUCKERS
Venue: Bobbique
70 W. Main St  Patchogue, NY
Showtime: 9 pm - Midnight
Acoustic jams for your plucking pleasure!
---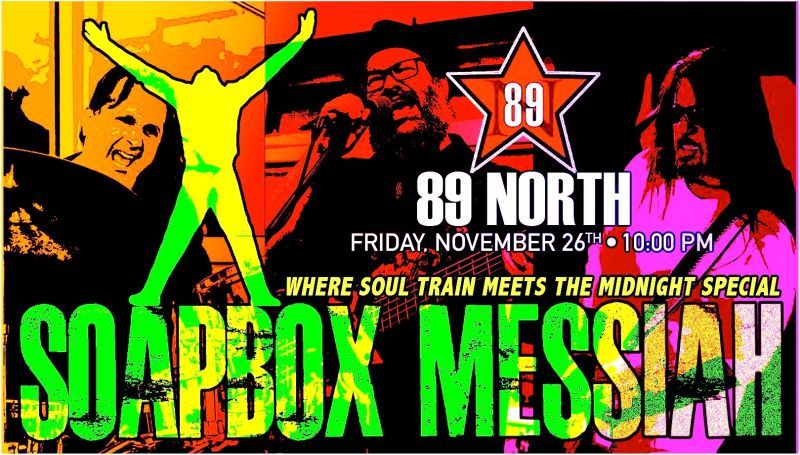 SOAPBOX MESSIAH
Venue: 89 North
89 N. Ocean Ave  Patchogue, NY
Showtime: 10 pm (Cover Girl band performs @ 8 pm)
Soapbox Messiah are known for their lively revved-up renditions of the best Funk and Soul to ever come blasting out of your AM Radio. Don't miss out on some Serious FUN!
---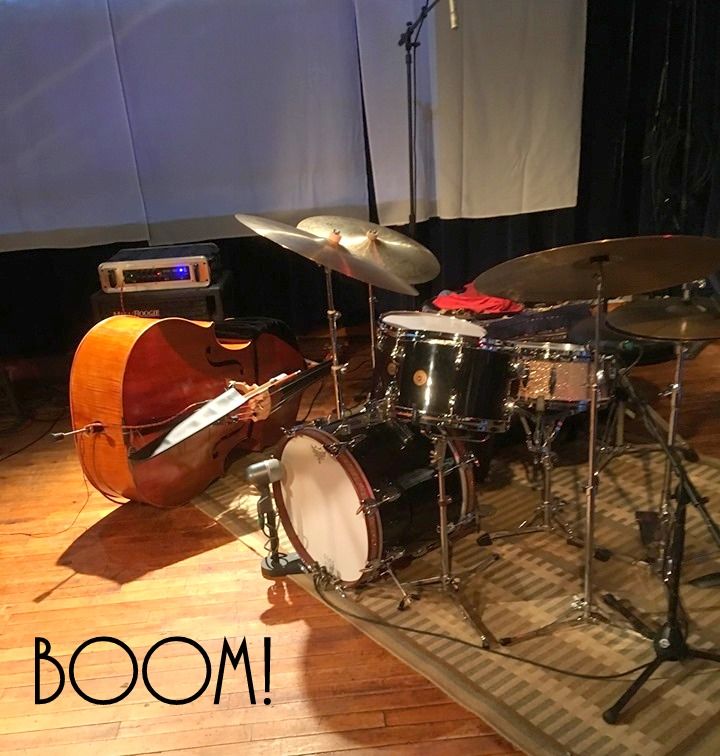 JACK FALCO & BOOM!
Venue: Cabana Mexican American Restaurant
1034 W Beech St.  Long Beach, NY
Showtime: 6 pm
Newly renovated Cabana brings in Jack Falco & Boom
to start Friday night off with a bang!
---
NOV. 27
---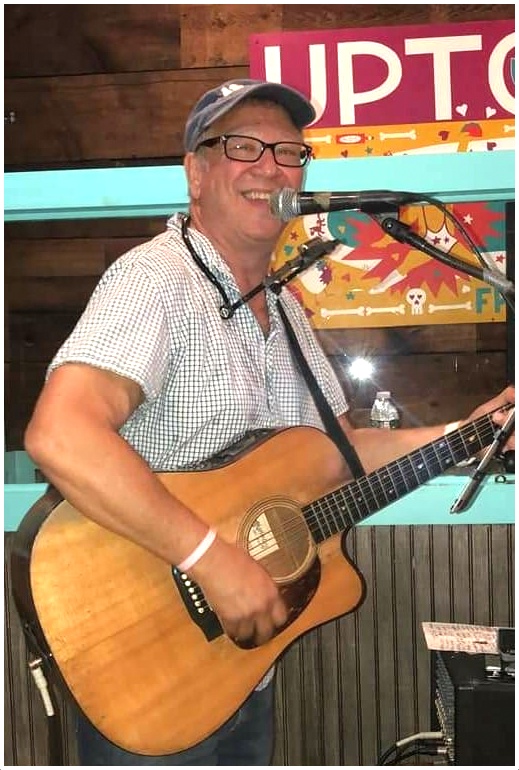 MIKE BARRY
Venue: Uptown Taco
155 Tulip Ave, Floral Park, NY
Showtime: 9:00 pm - 11:00 pm
By Saturday, you'll be tired of Tom Turkey  and ready for Tacos Tacos and More!  Be sure to check out the margaritas, sangria, Mexican beer and Mike Barry music!  This is Mike's last local gig of the year!  Hasta la vista, baby!
---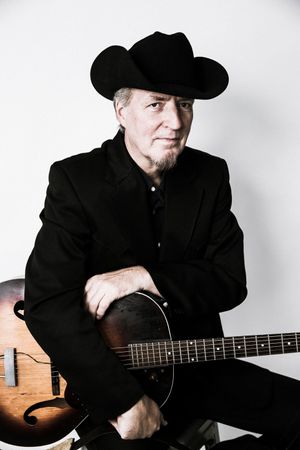 Gene Casey
Venue: Ubergeek Brewing Co.
400 Hallett Ave  Riverhead, NY
Showtime: 2 pm - 5 pm
Gene Casey will be doing a solo performance; he'll sing, pick and strum classic blues, honky tonk, folk and original tunes at the unpretentious Ubergeek Brewing Company in Riverhead, NY.  Ooh la la!
---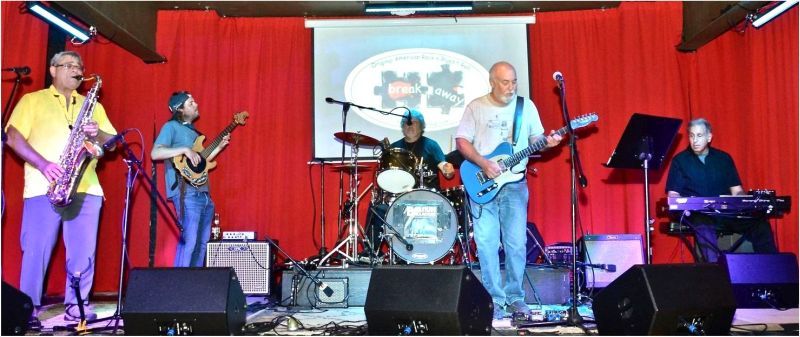 BREAKAWAY
TWISTED TROUBADORS
Venue: Barnum Ballroom
4060 Austin Blvd  Island Park, NY
Showtime: Doors Open @ 7:00 pm  Concert Starts @ 7:30 pm
Join Breakaway Live in concert at The Barnum Ballroom for their final show of 2021!
---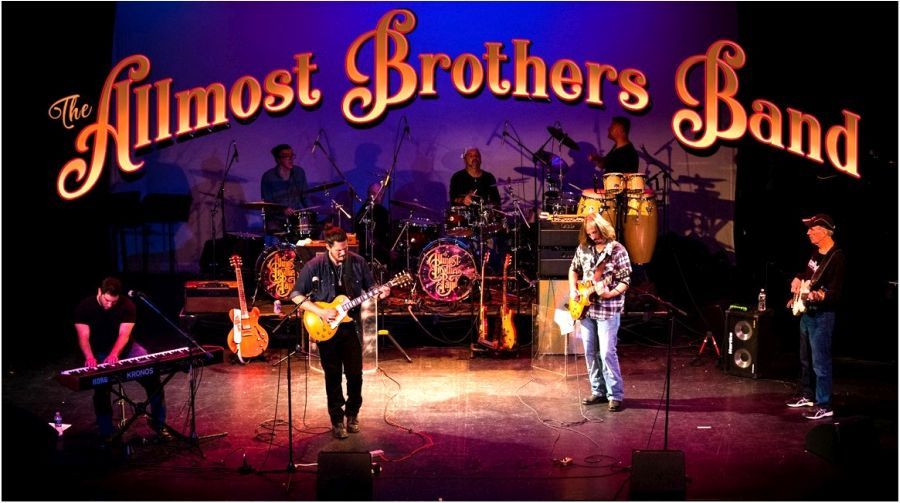 THE ALMOST BROTHERS BAND & HALF IN THE BAG
Venue: The Warehouse
203 Broadway  Amityville, NY
Showtime: Call for info (631) 238-1820
The Allmost Brothers, a tribute band dedicated to the music of the Allman Brothers, bring their unique vibe to The Warehouse.  Opening the show is Half In The Bag.
---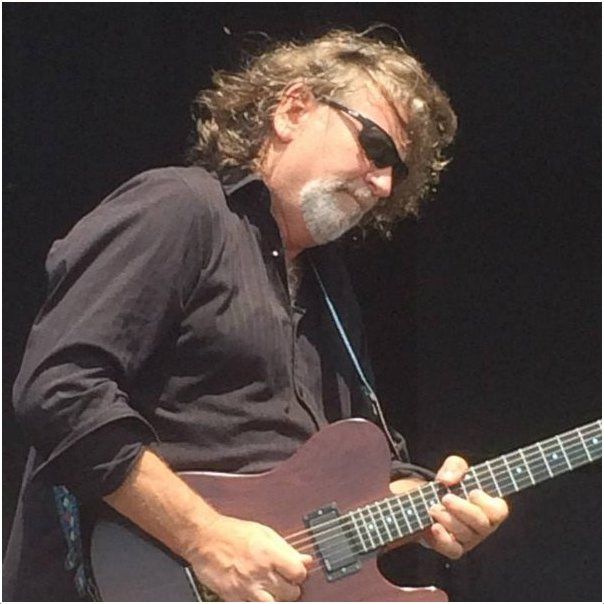 THE KEARNEY BROS TK & DWAZ!
Venue: Sugar Bowl
Bedford Ave  Breezy Point, NY
Showtime: 4 pm
Expect the unexpected!
---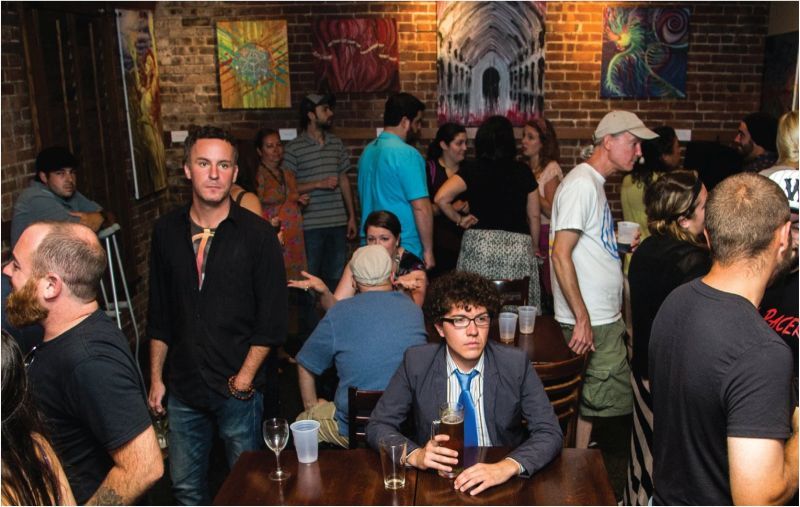 BRYAN GALLO
Venue: Clovis Point Vineyard & Winery
1935 Main Rd  Jamesport, NY
Showtime (2 sets): 1 pm - 3 pm / 3:30 pm - 5:30 pm
Bryan Gallo, a well known songwriter, performs two separate sets during two separate seating sessions: 1-3pm and 3:30-5:30pm. Reservations are required and party size may not exceed six people. To make a reservation and for full details, please call 631-722-4222.
---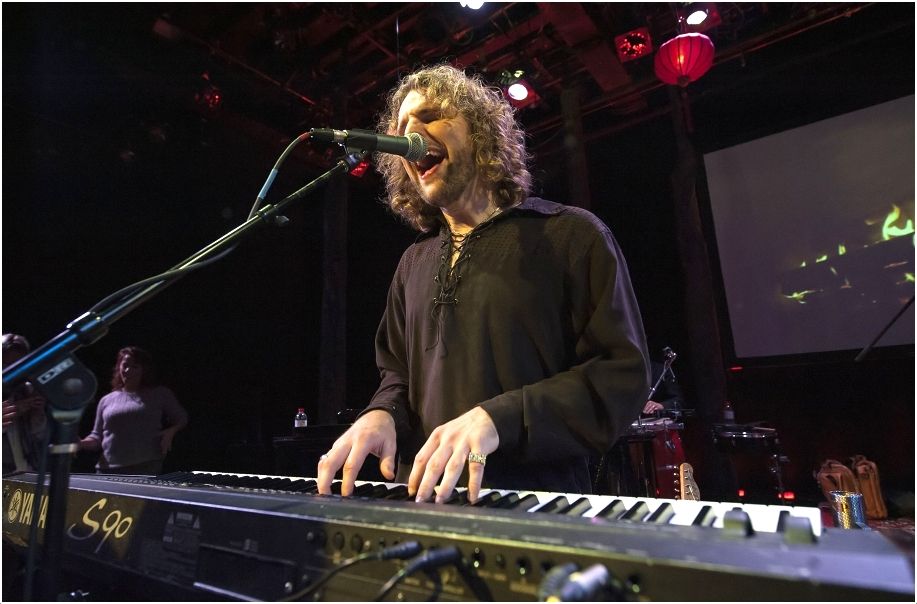 DANNY KEAN
Venue: Bistro 72 
1830 West Main Street, Route 25  Riverhead, NY
Showtime: 6 pm
Catch a night of blue-eyed soul at this comfortable eatery
with one of LI's true artists, Danny Kean. 
---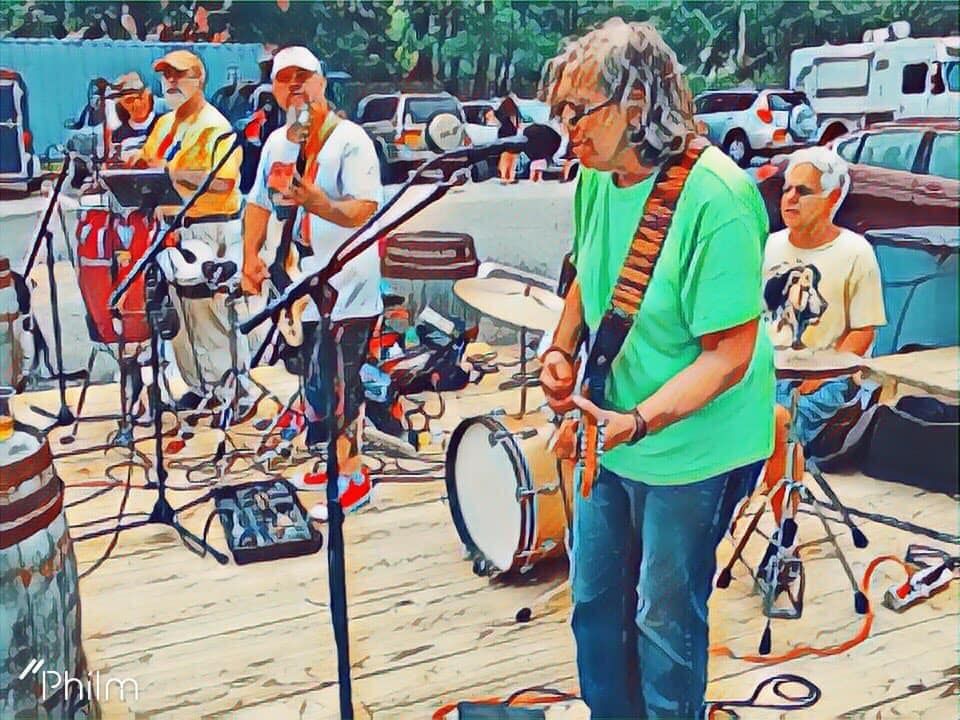 SHECKY & THE TWANGTONES
Venue: Great South Bar
23 S Ocean Ave, Patchogue, NY
Showtime: 7:00 pm - 10:pm
Raise your hand if you're ready for a night of
Retro-Surf, Reggae & Soul Jam Music for one & all!
---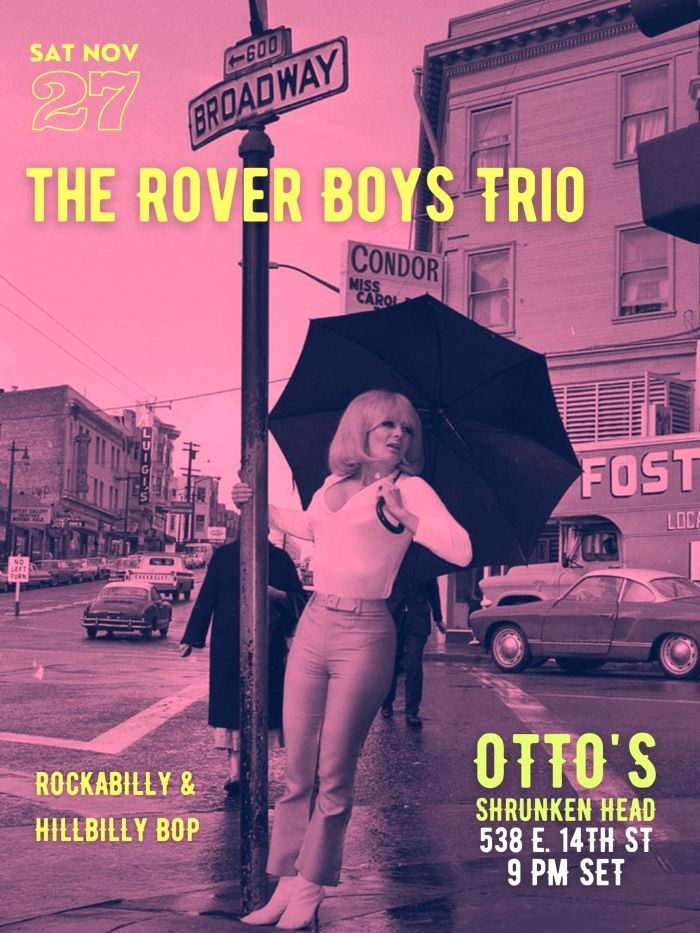 THE ROVER BOYS TRIO
Venue: Otto's Shrunken Head
538 E. 14th St  NYC
Showtime: 9 pm
The Rover Boys Trio is a rockabilly combo from NYC...Their name derives from the famed Million Dollar Quartet recordings, specifically when an unknown woman asks Elvis, Carl Perkins, and Jerry Lee Lewis "Would this Rover Boys Trio sing 'Farther Along'?"  Expect some rowdy down home Rockabilly & Hillbilly Bop as this wild trio kicks up some dust @ Otto's Shrunken Head!
---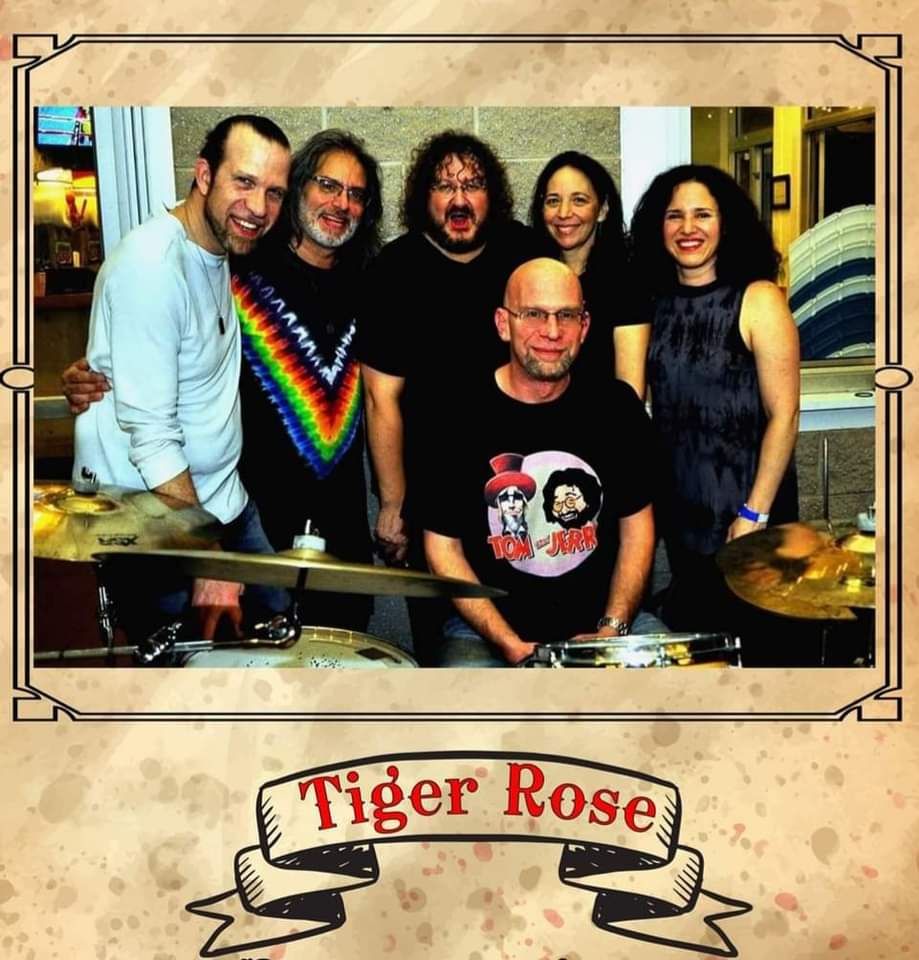 TIGER ROSE
Venue: Still Partners
225 Sea Cliff Ave  Sea Cliff, NY
Showtime: 8 pm
Two Sets of Jerry Band Jams!
---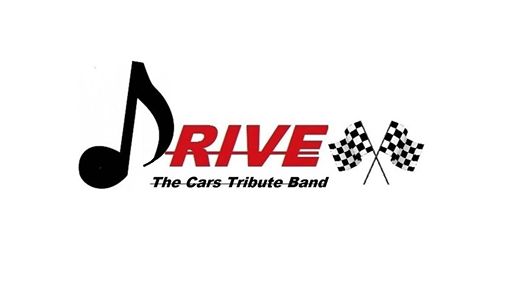 DRIVE
Venue: Mr. Beery's
4019 Hempstead Tpke  Bethpage, NY
Showtime: 9:00 pm - Midnight
Drive performs an evening of music by The Cars!
---
NOV 28
---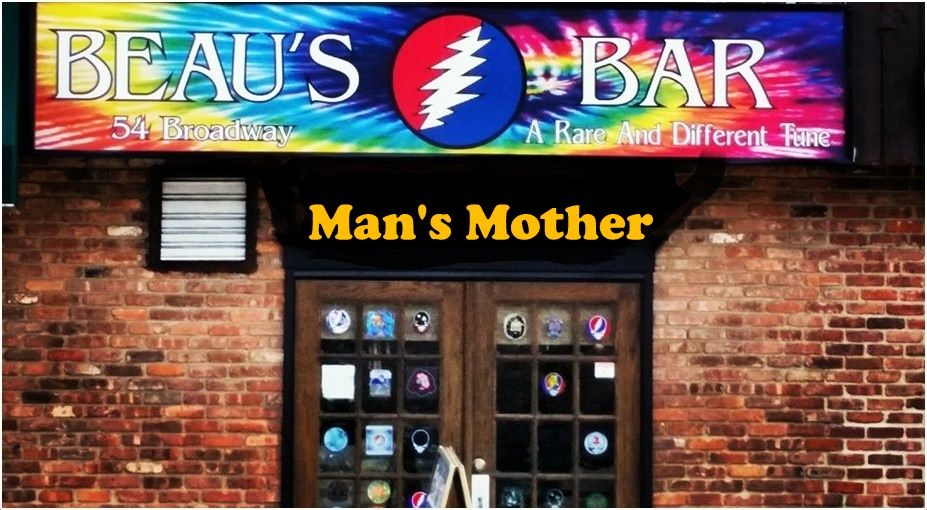 SUNDAY FUNDAY @ BEAU'S!
MAN'S MOTHER
Venue: Beau's Bar
54 Broadway  Greenlawn, NY
Showtime: 4 pm
You can dance off that Thanksgiving dinner with the new kids in town, Man's Mother aka the new young band Beau fell in love with !
---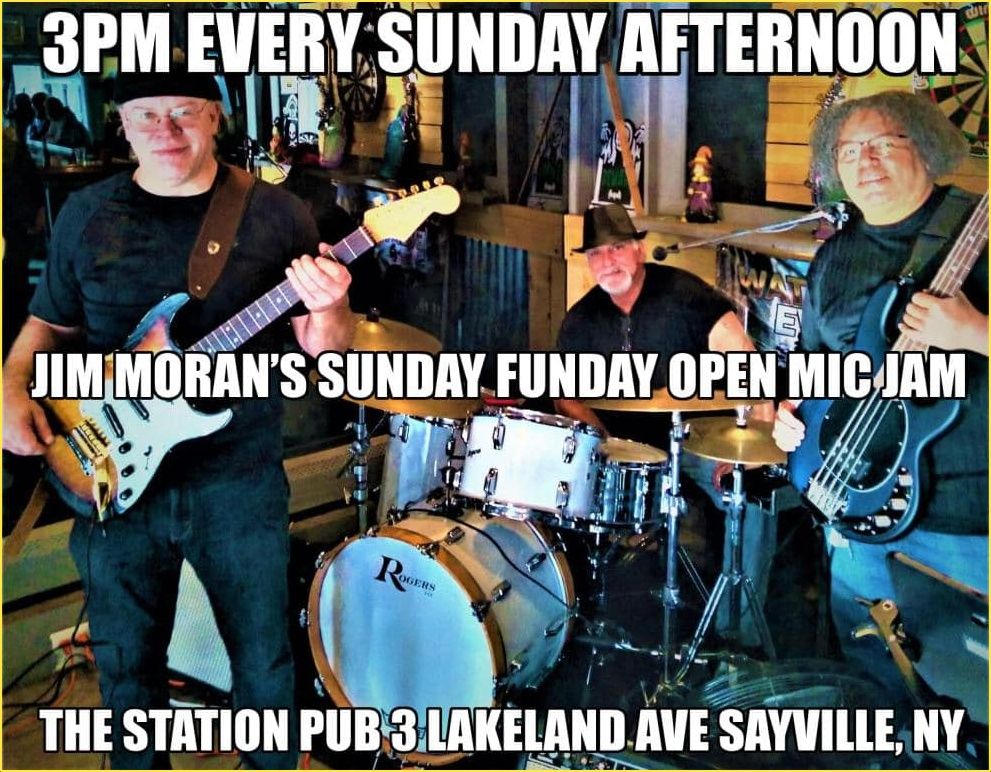 JIM MORAN'S SUNDAY FUNDAY JAM
Venue: The Station Pub
3 Lakeland Ave  Sayville, NY
Showtime: Call for info  (631) 573-6020
---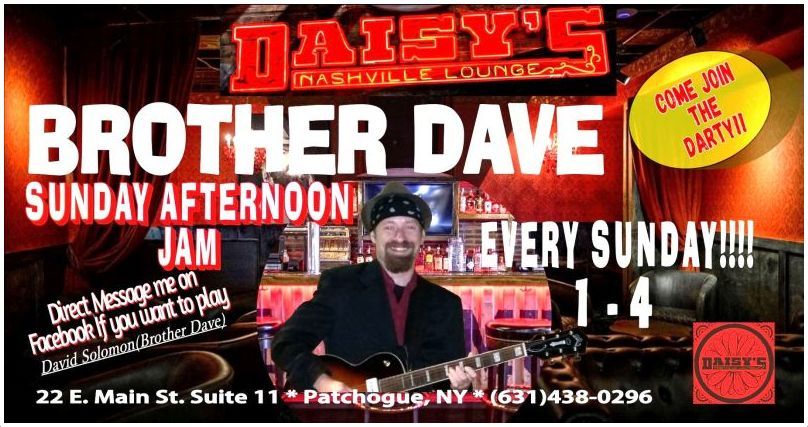 BROTHER DAVE
Sunday Afternoon Jam
Venue: Daisy's Nashville Lounge
22 E. Main St  Suit 11  Patchogue, NY
Showtime: 1 pm - 4 pm
" …onstage Guitarist Brother Dave explodes with ideas and energy. "
- Blues Revue Magazine
---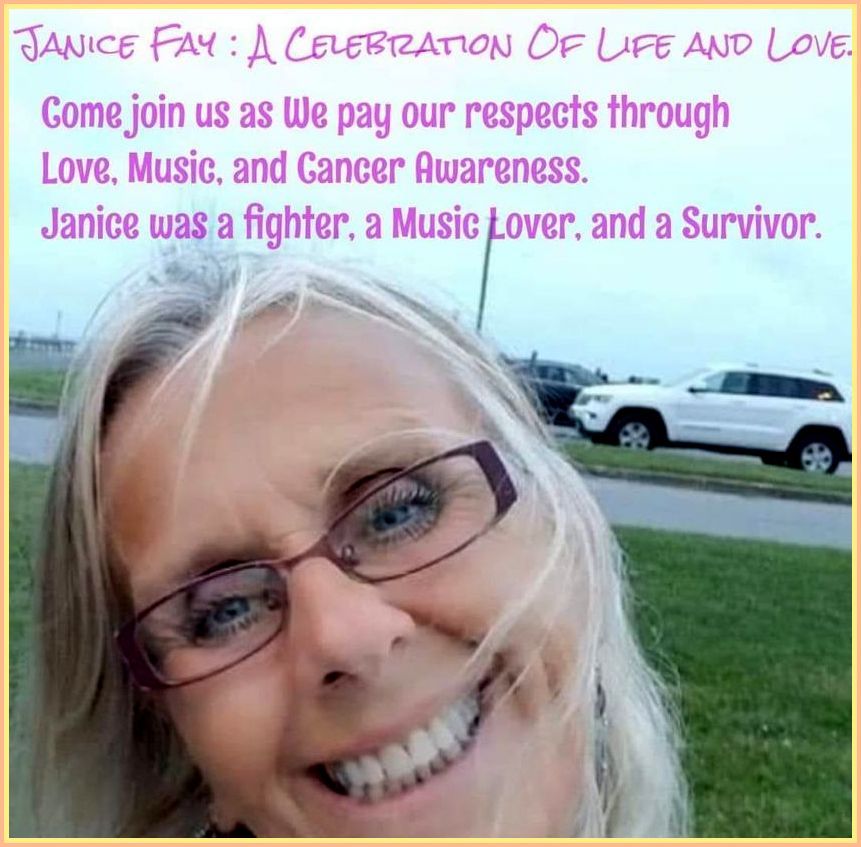 A CANCER BENEFIT IN MEMORY OF
JANICE FAY AT 89 NORTH
Join Us as We Pay Our Respects to Janice Fay.
Celebrating her Life through Music, and Cancer Awareness. 
Venue: 89 North  
89 N Ocean Ave Patchogue, NY
Showtime: 2 pm
$20 Admission  All proceeds will be donated to Breast Cancer
2 PM SUPER ELECTRIC AND FRIENDS 
3 PM GARY SELLERS WITH SLY GERALDS BAND 
4 PM SHECKY AND THE TWANGTONES 
5 PM PRESSURE COOKERS 
6PM KERRY KEARNEY BAND 

MORE INFO TO FOLLOW
(SPECIAL GUESTS WILL PERFORM WITH BANDS) 
 
---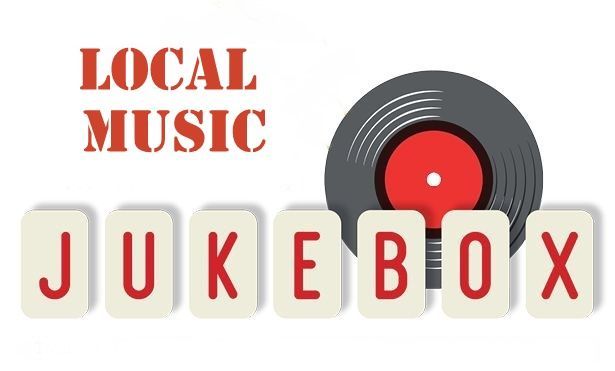 Linda Sussman
These Walls (album)
Mary Lamont
Not Far From Here (album)
Available Now 
Russ Seeger
tracks (album)
Jim Treutlein
Couldn't Shake It If I Tried (album)
Jack Licitra
The Next Thousand Years (album)
---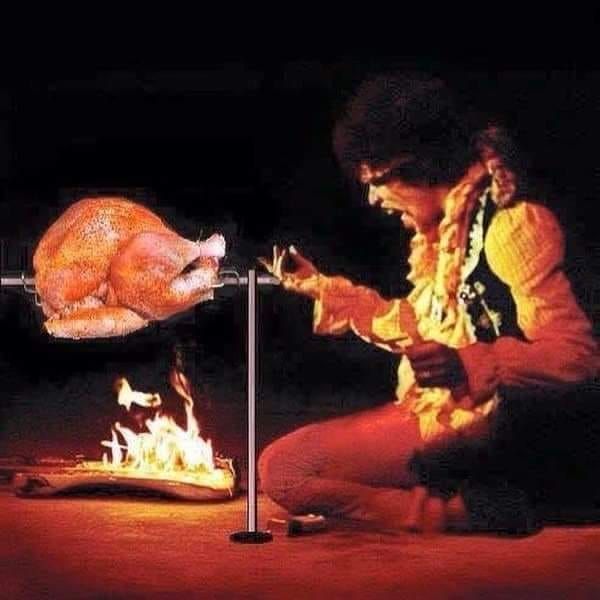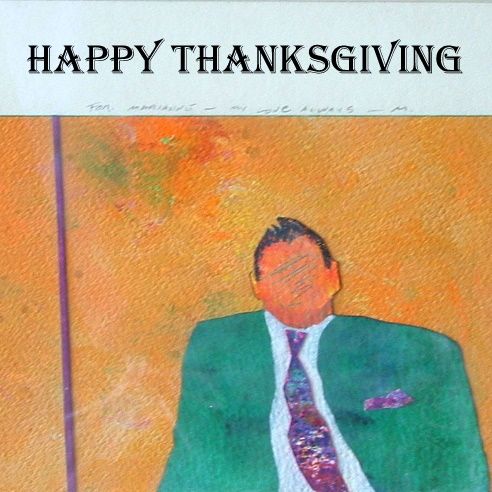 Sending this out to dysfunctional families everywhere!
Johnny Pierre's Holiday Single: Have A Happy Thanksgiving
HAPPY THANKSGIVING TO ONE & ALL!
---