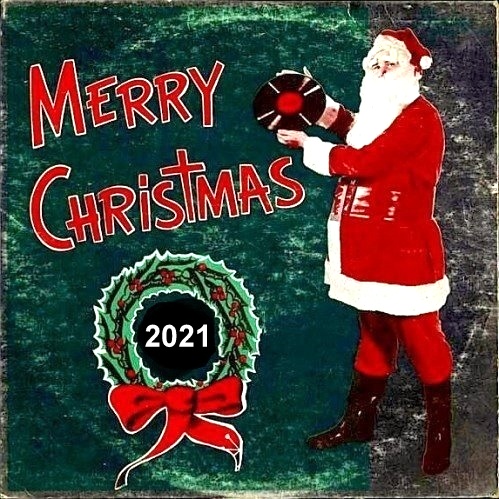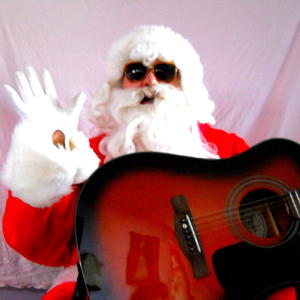 As I've mentioned on this blog many times before, I collect all sorts of music; songs about food, cover songs and...wait for it...Christmas songs!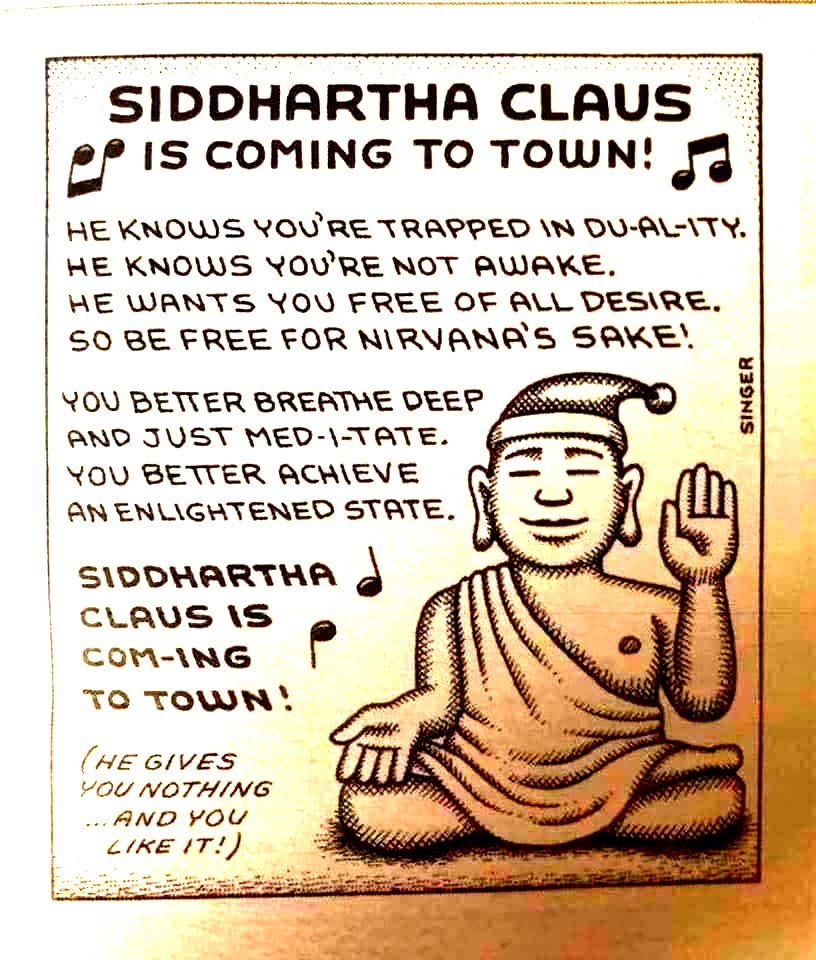 Back in the 70's, I started sending cassettes of Christmas tunes to friends and family and over the years, this ritual has continued as I sent out compact discs of yuletide music and then later on, downloads.  My taste in Christmas music, more often than not,  ranges from the obscure to the ridiculous.  Along with mailing Christmas cards to friends, putting together a Christmas playlist is a wonderful way to get into that holiday mood, eh? 
So without further adieu, here's my 2021 Christmas Playlist!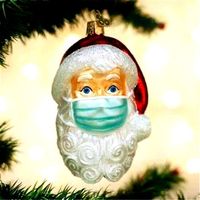 Santa Claus Is Coming To Town - Joseph Spence
"Serious fans of acoustic guitar are probably familiar with the brilliantly idiosyncratic Bahamian guitarist Joseph Spence, whose tangled phrasing has led to frequent Thelonious Monk comparisons, but his gnarled lines seem conventional compared to his habit of grunting, moaning, and wheezing along with his playing. Yet his performance of Santa Claus Is Coming to Town elevates those vocal quirks while denigrating his guitar technique: his instrument is out of tune and, even by his standards, his lines are ridiculously choppy and off-kilter. The real highlight of his performance is his singing: he obviously forgot or never knew the song's lyrics, so he crudely spits out a load of gibberish, in perfect time. It's a performance for the ages." (chicagoreader.com)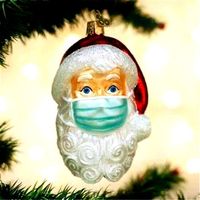 Deck The Halls - Johnny "Bowtie" Barstow
Johnny "Bowtie" Barstow was a postman who went into a recording studio to record some of his wacky interpretations of Christmas songs just for the fun of it.  One of the recording engineers at the session made a copy of the session and began passing it around to all of his friends in the music business.  Eventually, so many tapes had been passed around (as if they were the holy grail) that Barstow suddenly gained a cult following in New York city in the 1990's.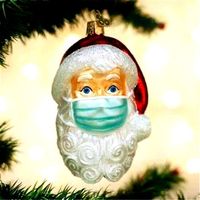 Santa Claus Is Back In Town - Raul Malo & The Mavericks
Santa Claus Is Back in Town is a Christmas song written in 1957 by Jerry Leiber and Mike Stoller, and first recorded that year by Elvis Presley as the opening track on Elvis' Christmas Album, the best-selling Christmas/holiday album of all time in the United States. The song has become a rock and roll Christmas standard.  Raul Malo's version is a great update on this Christmas classic.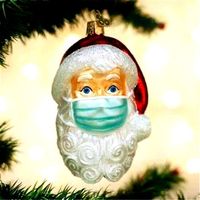 Christmas in Prison - Finn and his Rustkickers
December can be a rough month for some folks and seasonal music can often help in avoiding depressing.  Finn & His Rustkickers, a cool combo out of Long Island, do a great job of capturing that feeling on their single, Christmas in Prison.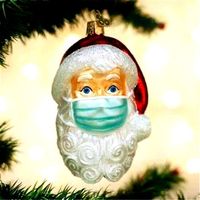 Swingin' Them Jingle Bells - Fats Waller
Fats Waller always brings the groove!  Fats was a prolific songwriter, pianist and composer who enjoyed critical and commercial success in the United States and Europe.  Waller is believed to have composed many novelty tunes in the 1920s and 1930s and then, being in need of cash, sold them for small sums to other songwriters.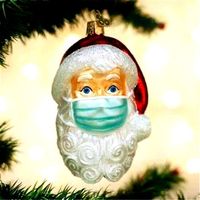 Hang Your Balls On The Christmas Tree - Kay Martin & Her Bodyguards
"Kay Martin and Her Body Guards was a nightclub act consisting of Kay Martin together with Jess Hotchkiss and Bill Elliot. From 1953 to 1963 their popular, often risqué material received top billing in Las Vegas and Reno casinos and was in demand across the southern United States. Their six live recordings became popular adult party albums, often sold at the door after the live show.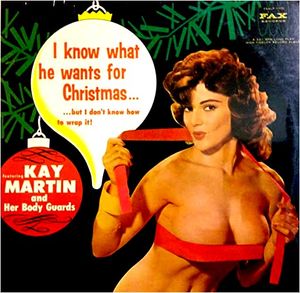 Kay Martin's best known recording was the 1962 Christmas album I Know What He Wants For Christmas…but I don't know how to wrap it!". This album, along with some Redd Fox records, were big hits at bachelor parties back in the day.  Sometimes the graphic on the record sleeve would feature ex-model Martin but more often than not an anonymous model would appear on the cover." (Wikipedia)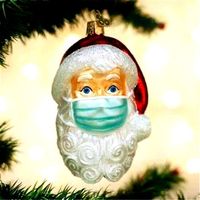 Away In A Manger - Plank Eye
Many Years ago, I came across this wild version of Away In A Manger as performed by a band called Plank Eye.  The band brings a lot of energy which something you don't usually come across when it comes to a religious Christmas tune.  A tip of the hat to Plank Eye for such a unique spiritual performance!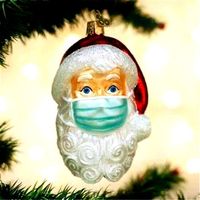 Santa Stole My Whiskey - Johnny Manak
Santa Stole My Whiskey is a perfect addition to any Christmas party where adult beverages are being served.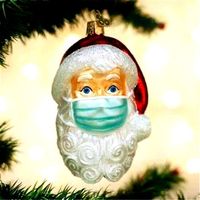 Christmas With Satan - James Chance
"Back in 1981, when downtown New York was the epicenter of all things gritty cool, everyone it seems inexplicably decided to debut a Christmas album. Ze Records released a holiday compilation featuring underground acts like Suicide, Alan Vega, and The Waitresses. The strangest track on the album is from James White, who apparently spent Christmas with Satan. We have some questions about that." (elle.com)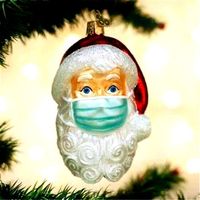 Santa Claus Needs Some Lovin' - Albert King
"There are a number of songs concerned with Santa's sexual satisfaction, and this is one of them. Just because he only works one day a year, doesn't mean the jolly dude doesn't have his needs — and while this isn't the weirdest Santa sex tune, it is the grooviest. Note: Let's appreciate the fact that there are enough songs to make a whole playlist of Santa sex tunes." (www.cbc)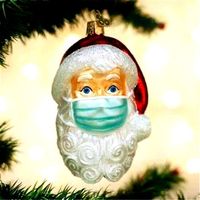 Merry Christmas (I Don't Want To Fight Tonight) - Little Steven & The Disciples Of Soul
Little Steven is a genuine rock & roller who definitely knows his business when it comes to rock & roll Chistmas songs!  This lively cover version of a Ramones song really hits the mark for sure. "Do they know it's Christmas? You wouldn't expect the New York punk rock icons The Ramones to make a Christmas song. But with a killer riff and a plea for peace on Earth (or, at the very least, the apartment), this one is among the best Christmas rock songs ever." (www.udiscovermusic.com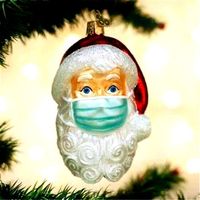 Scrooge - The Ventures
Over the years, The Ventures' Christmas Album has always been one of my all-time favorite Christmas albums.  This particular track stands out mostly because of the strange spooky laughter that adds a taste of weirdness to the entire  song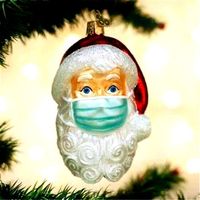 Big Blue Balls - Blue Velvo
This swinging track is one of my Yuletide favorites!  Blue Velvo are a rowdy combo that's located here in Long Island.  Be sure to check out some of their other tracks on BANDCAMP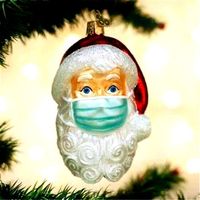 I'm A Christmas Tree - Wild Man Fischer
Let me just say this: listening to this particular track is much like ripping a band aid off of a flesh wound!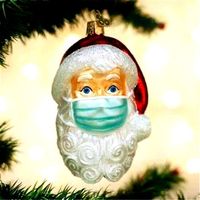 What A Wonderful World - Joey Ramone
Joey Ramone's fabulous take on What A Wonderful World is the track that has always been the last song my annual Christmas playlist since 2001 (the year Joey Ramone passed away).  To me, when it comes to Christmas songs, it doesn't get much better than this.
One More Sound of the Season
"Ave Maria" sung in an incredible sounding stairwell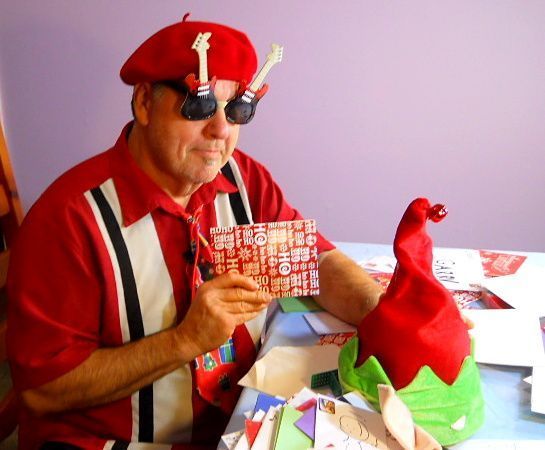 Have A Cool Yule!
DR. JOHN, LEON REDBONE & KEN PEPLOWSKI
"CHRISTMAS BALL BLUES", 1989
---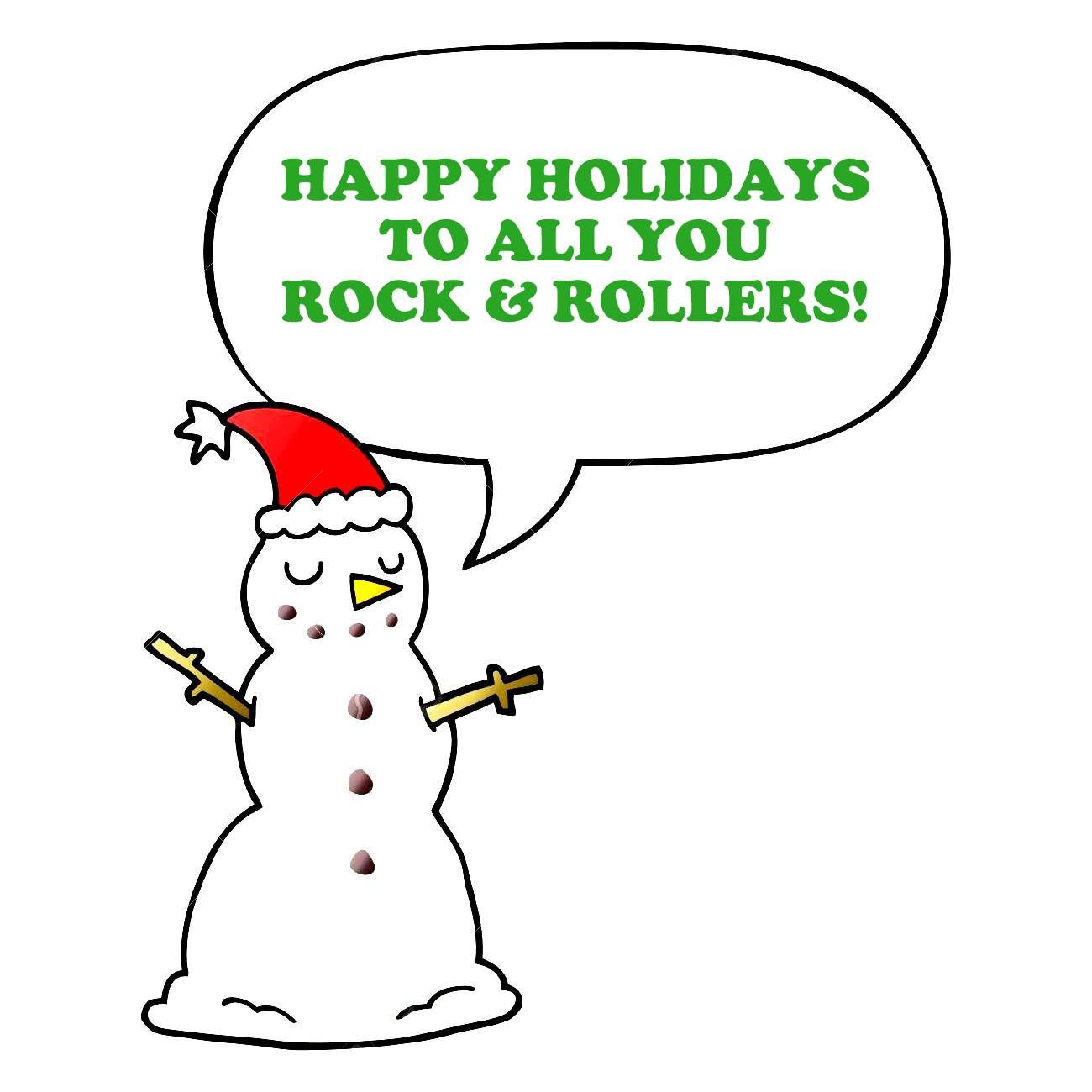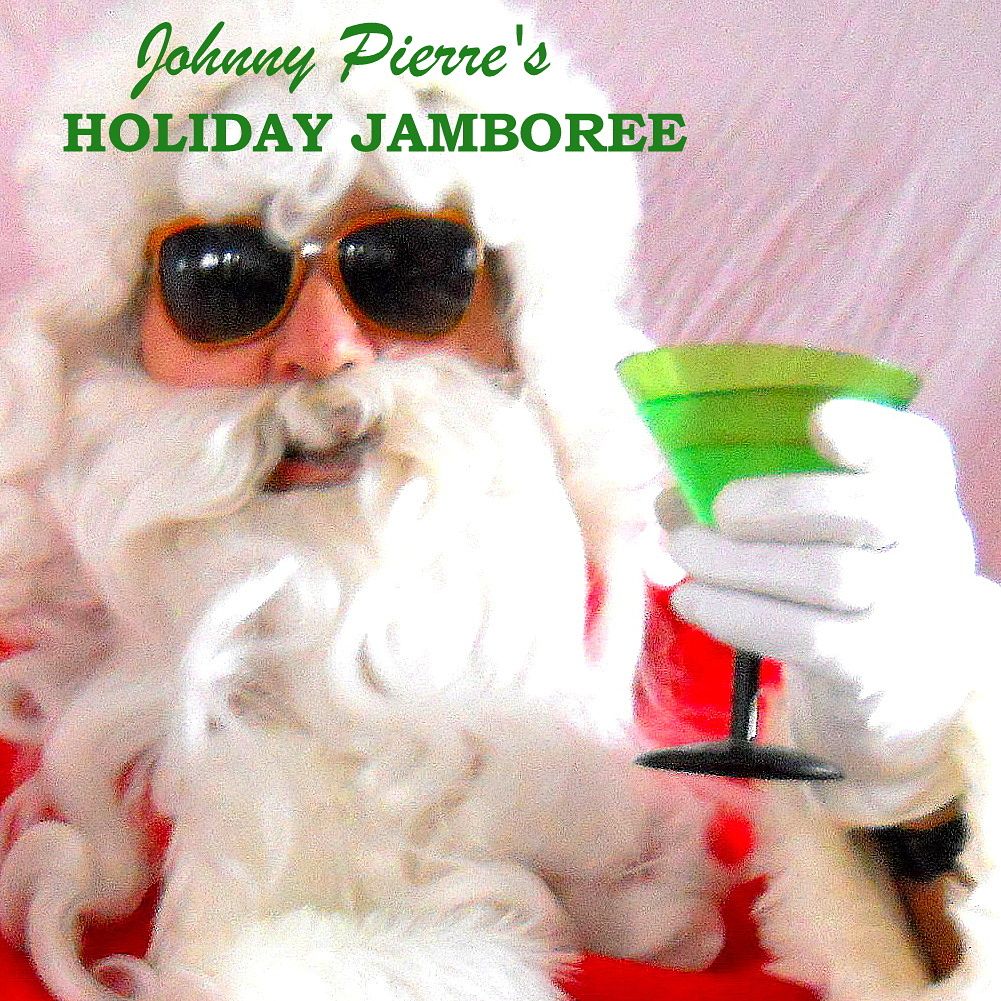 ---