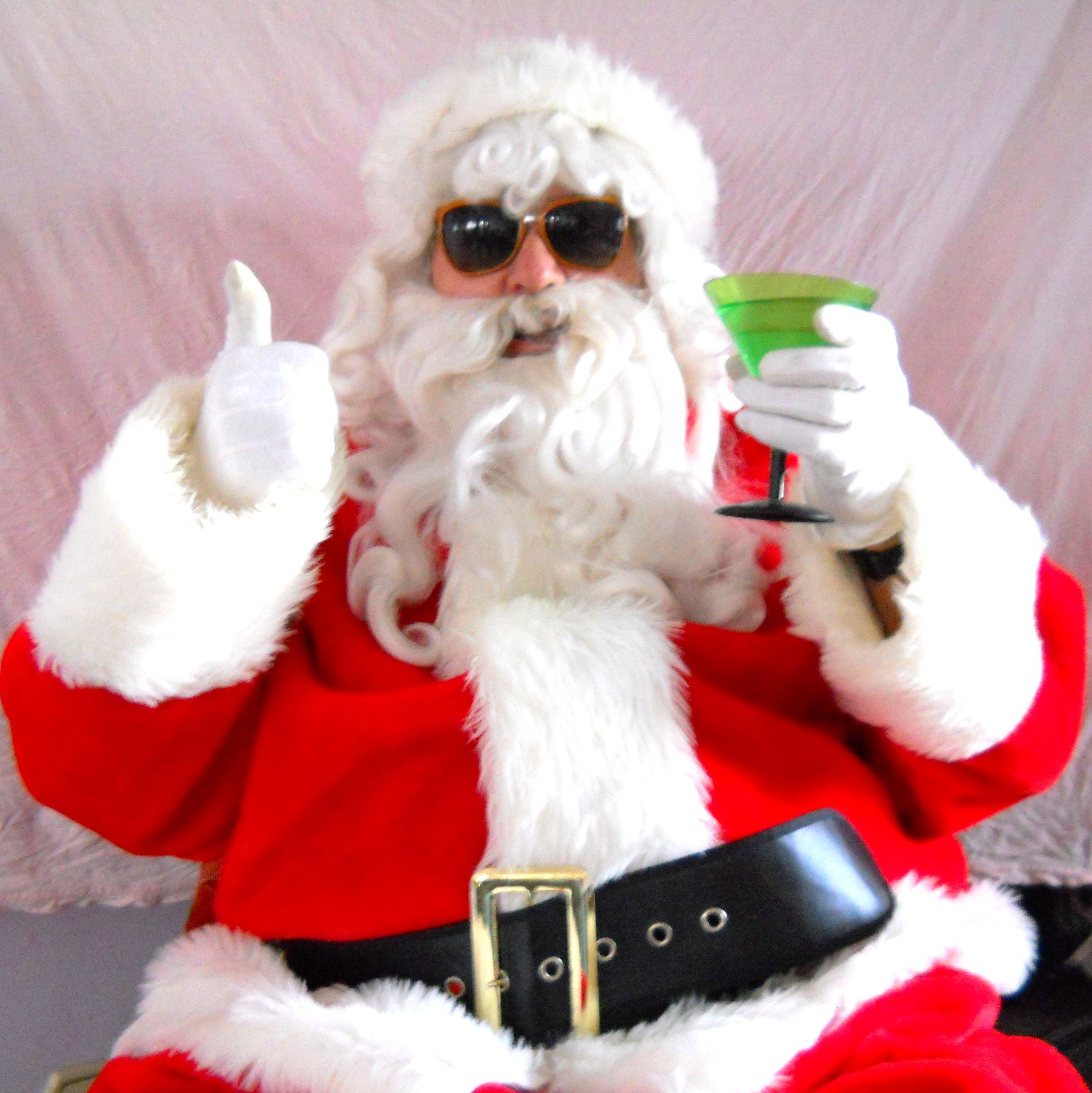 Ho Ho Ho Boys & Girls!  

As the years roll by and with the arrival of every Christmas, there are always Christmas songs that are as crappy as all get out.  Once these malignant sounds begin to play, you just might find yourself drinking heavily!
It's Time For The Worst Christmas Songs of ALL TIME!
10. Lou Monte: Dominick The Donkey
Lou Monte's Dominick The Donkey, a yuletide tune that was released in 1960, is about Saint Nicola distributing his Christmas gifts across the Italian countryside with the aid of a donkey whose hee-haw noises makes this holiday song beyond listenable.
09. Elmo & Patsy - Granma Got Run Over By A Reindeer
Released as a single in 1979 by Elmo and Patsy, this novelty tune has a heady dark vibe and it's a sure thing that you'll end up bringing your kiddies to therapy if you insist on playing this Yuletide mistake when they're within ear shot!
08. Jackson 5 - I Saw Mommy Kissing Santa Claus
Gadzooks! Every time this Xmas ditty comes on the radio I find that it seems to create an image of a young child creeping around the house, spying on his mother, whom he thinks is having an affair with jolly old Santa Claus. It appears that we're supposed to know that it's actually Daddy who's wearing the Santa suit. But the kid never seems to figure this out as he vows to rat out Mom like a member of the Hitler Youth. As the song moves along you can imagine the child saying, Merry Christmas! Merry Christmas! My mom's an adulteress!  This version, parlayed by a young Michael Jackson and the Jackson 5, comes across as both peppy and disturbing.  Oh my!
07. William Hung - Winter Wonderland
"No one needs to remind you that William Hung is a horrible singer. What makes this album so terrible is the crass commercialism that went into releasing it. In 2004, when Hung was an unexpected American Idol phenomenon, and the joke of the country, Koch Records cashed in and released his album. Just to make sure they'd rung every possible cent out of the Hung sensation, they released a Christmas album, too. And now some smart ass is going to bring it to your holiday party every year to play 'as a joke'. Thanks go out to all you a-holes!" (flavorwire.com)
06. William Shatner - Rudolph The Red Nosed Reindeer
Ahwooooooooo!  William Shatner (widely known from his past recordings such as his interpretation of Bob Dylan's "Hey Mr. Tambourine Man") brings his dinner theatre style of Shakespeare-like vocalizing to this old Xmas warhorse.  Shatner is joined by such stalwarts as Billy Gibbons and Iggy Pop.  A new level of downright cheesiness is achieved here!  Note: Do not eat anything prior to listening to this recording!
05. Iggy Pop: White Christmas (Dubstep Remix)
I've always been a big fan of Iggy Pop but this particular track is pretty much crap.  In his vocalizing, Iggy attempts to use a David Bowie approach (or did Bowie steal Iggy's vocal style? Hmmm...)  There's a narcotic atmosphere through out this sparkling piece of toonage.
04. David Hasselhoff - T'was The Night Before Christmas
This track was part of a David Hasselhoff Christmas album that was released in 2004. Surprisingly (nyuk nyuk!) this fine album never reached the shores of America but was a smash hit in Germany. The German people have embraced the Hoff the way French people embrace Jerry Lewis.  In 2013, the New York Post rated the album as number 1 worst celebrity Christmas album, saying the album spread 'Christmas fear instead of cheer'.  Enjoy the title track folks!
03. Tiny Tim - Santa Claus Has Got the AIDS This Year
Sweet Fancy Moses!  Talk about a musical car wreck! "In May 1968, Tiny Tim featured in the American magazine Newsweek; the article was called The Last Innocent. It might be suggested that the passage of time resulted in him losing his innocence, but although this Christmas song cum novelty song sounds in extreme bad taste, it was actually written around 1980 before Rock Hudson in Tiny Tim's own words...Be all that as it may, the 1994 publication The Book of Lists: The '90s Edition, by David Wallechinsky and Amy Wallace listed Santa Claus Has Got The AIDS This Year as number 7 in Dr. Demento's 11 Worst Song Titles Of All Time." (songfacts.com)  Amen.
02. Steve Mauldin - O Holy Night
Be sure you have a shot of strong whiskey before you listen to this one.  "This bizarre yuletide track has a definite link to southern gospel music. For years, an mp3 floated around the gospel industry of an objectively terrible rendition of Oh Holy Night. It was often viewed by industry insiders as the perfect example of someone who is blissfully unaware of how bad they really are at singing." (Holidays In Hell blog)
01. Joel Grey - I'm Gonna Put Some Glue 'Round the Christmas Tree
"This is a song about a budding serial killer and torturer devising an elaborate Saw-like trap for Santa Claus, who he plans to hold captive for the entire year. Creepy enough before you get to the fact that Joel Grey was a grown man singing in the voice of a little boy by the time he recorded this one." (esquire.com)
---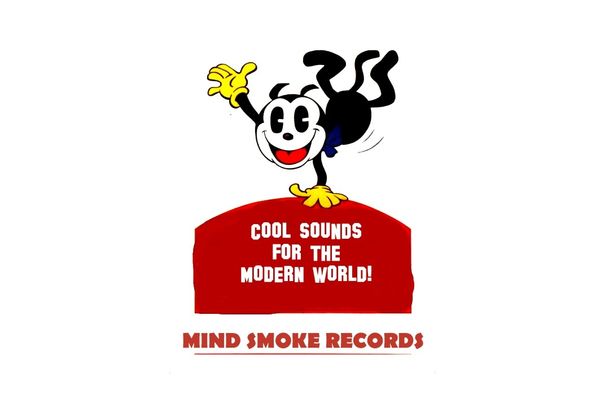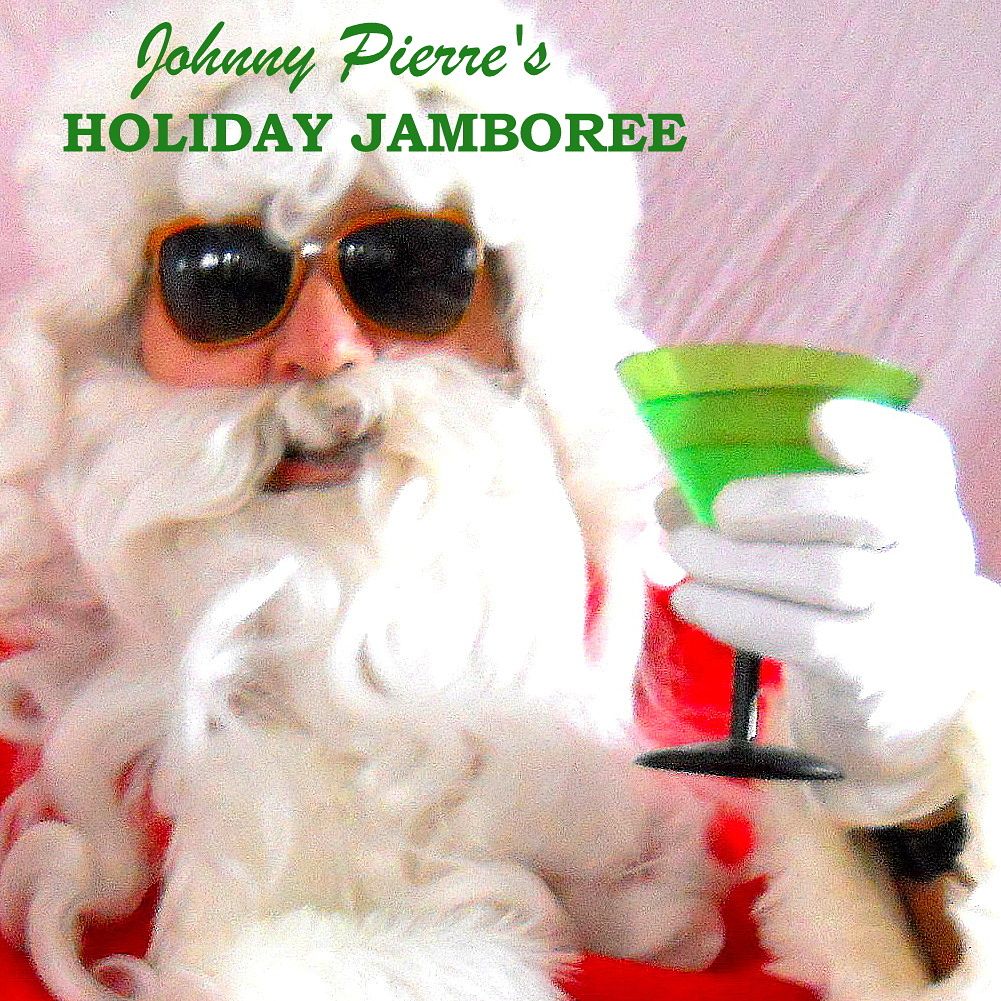 Johnny Pierre's Holiday Jamboree album
will get you in the Holiday Mood fer sure!

Here's A Yuletide Review from the stubbyschristmas.com website:
"C'mon and take a trip with me to Johnny Pierre's Holiday Jamboree.  Now, for cover art alone, I'd pick it up if I came across it in the bins and crates.  I keep telling people the cover art is very important.   And here we have a perfect example.  I mean, look at it.  Don't you want to hoist one of those green things with Santa?  His expression is perfect, the background is perfect, it's just...perfect.  So you get an A+ on the cover art, dude.  Now, of course, what's in the grooves is where the real points are scored. 
Johnny Pierre has been making the Long Island Blues Rock scene for some 40 years.  He lived for a long while in New Orleans, so he picked all that music up.  His gravely vocals can remind you of Tom Waits on the slower stuff and he can bring on Howlin' Wolf on the stuff that cooks.  Johnny's opened for some of the greats--Albert King, Paul Butterfield, and NRBQ to name a few.  In making a Christmas record, Johnny decided not to simply spit out the same tunes everyone else does.   
Every song on Johnny Pierre's Holiday Jamboree is an original and this album provides an excellent mix for a Holiday party.  For whatever reason, I was actually drawn more to the weird stuff, here, than the blues rockers.  Christmas Night is an under 2 minute tune in which the vocals don't come in until the second minute.  It's weird and kind of beautiful, all at once.  I'm still not entirely sure what's going on in Christmas Eve @ Santa's Workshop.  But I like it.  And I dug New Year's Party because, to me at least, it's got a Doug & The Slugs vibe.  And, if it is the Blues Rock you came for, you can't go wrong with It's Christmastime Again.  Happy Holidays to one & all!"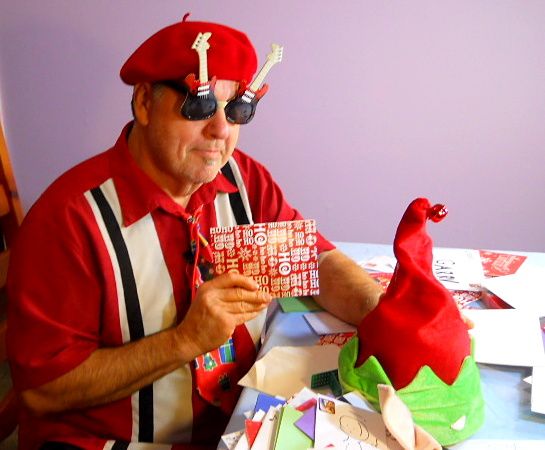 AVAILABLE NOW @ 
& various music streaming outlets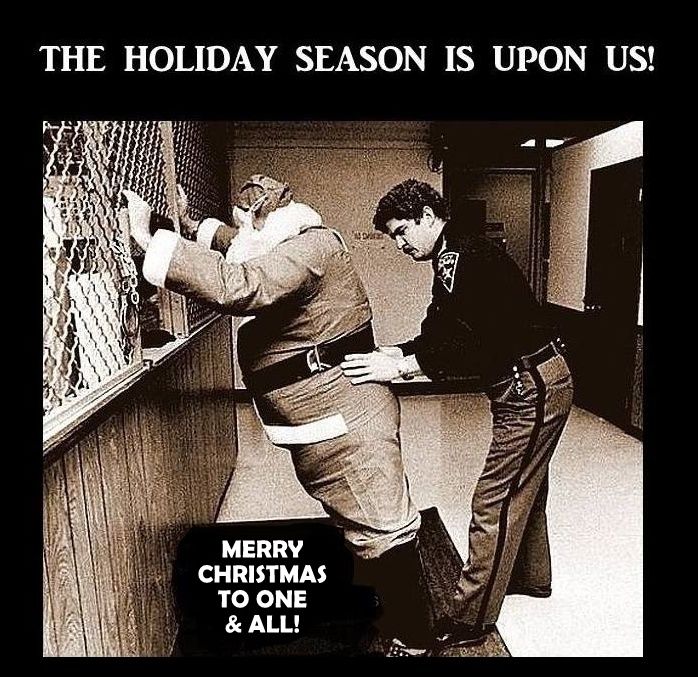 ---