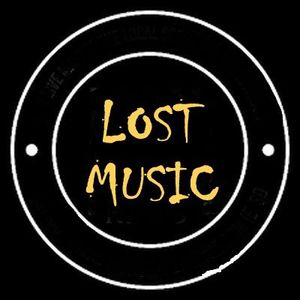 Remembering Forgotten Songs!
Jumpin' Jive - Cab Calloway and the Nicholas Brothers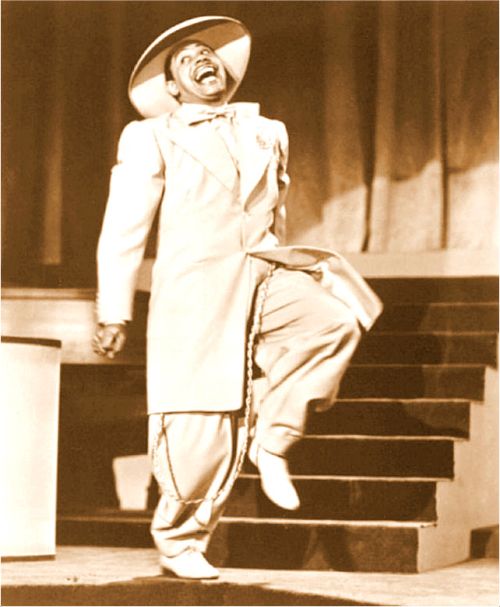 Cab Calloway
"Cab Calloway was an American jazz singer, dancer, bandleader and actor. He was associated with the Cotton Club in Harlem, where he was a regular performer and became a popular vocalist of the swing era. His niche of mixing jazz and vaudeville won him acclaim during a career that spanned over 65 years.
Calloway was a master of energetic scat singing and led one of the most popular big bands in the United States from the early 1930s to the late 1940s. His band included trumpeters Dizzy Gillespie, Jonah Jones, and Adolphus "Doc" Cheatham, saxophonists Ben Webster and Leon "Chu" Berry, guitarist Danny Barker, bassist Milt Hinton, and drummer Cozy Cole.
Calloway had several hit records in the 1930s and 1940s, becoming known as the "Hi-de-ho" man of jazz for his most famous song, "Minnie the Moocher", originally recorded in 1931. He reached the Billboard charts in five consecutive decades (1930s–1970s).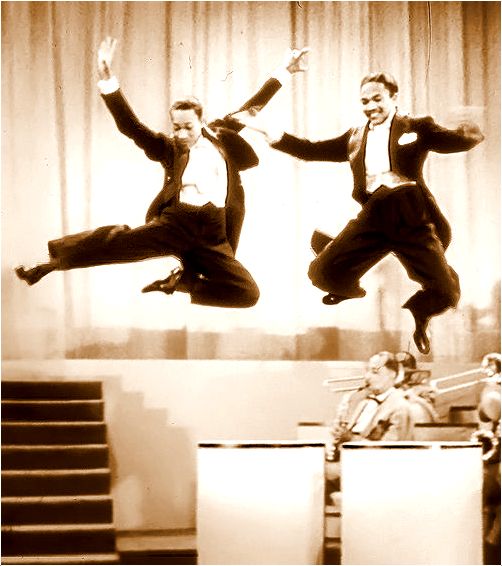 The Nicolas Brothers
The Nicholas Brothers were a duo of dancing brothers, Fayard (1914–2006) and Harold (1921–2000), who excelled in a variety of techniques, including a highly acrobatic technique known as "flash dancing". With a high level of artistry and daring innovations, they were considered by many to be the greatest tap dancers of their day. Their performance in the musical number Jumpin' Jive (with Cab Calloway and his orchestra) featured in the 1943 movie Stormy Weather has been praised as one of the most virtuosic film dance routines of all time. 
Growing up surrounded by vaudeville acts as children, they became stars of the jazz circuit during the Harlem Renaissance and performed on stage, film, and television well into the 1990s." (Wikipedia)
---