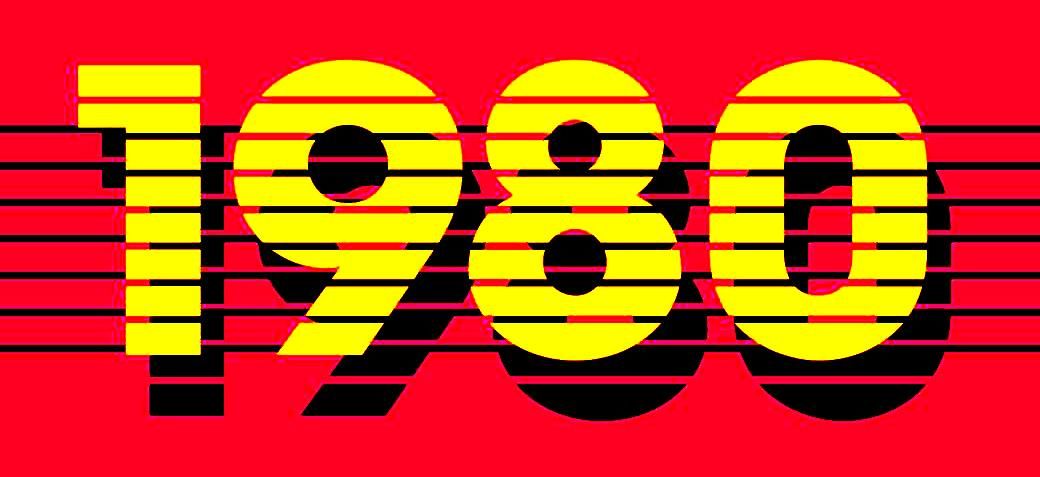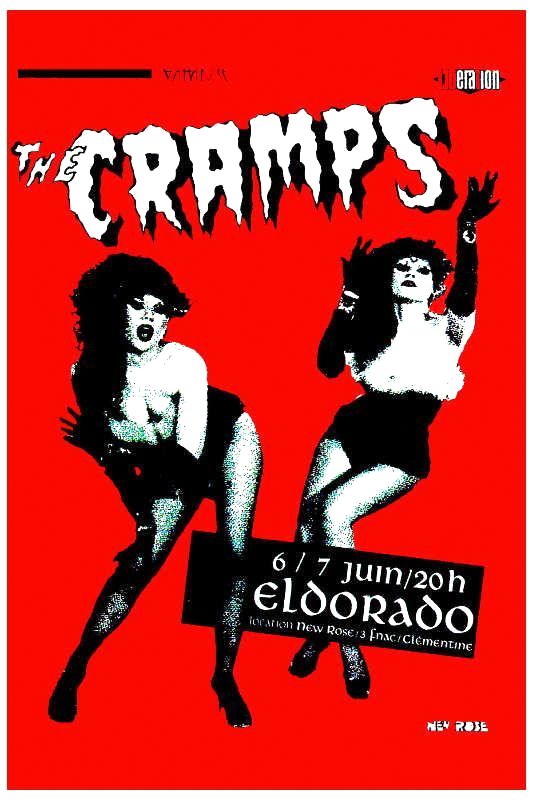 The Cramps
Eldorado
Paris, France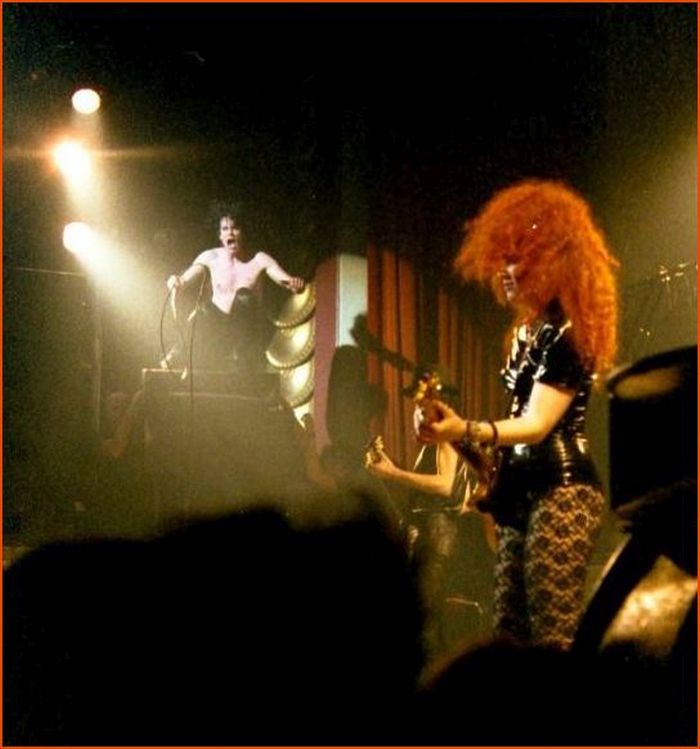 SETLIST
TV Set
(Ronnie Cook & The Gaylads cover)
(Ronnie Dawson cover)
(The Sonics cover)
NOTE: SET LIST INCOMPLETE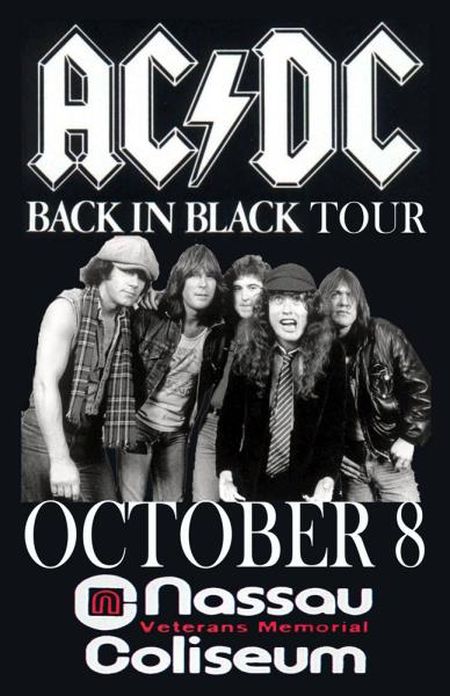 Back In Black Tour '80
AC/DC
Nassau Veterans Memorial Coliseum
Uniondale, NY
The BACK IN BLACK TOUR was a concert tour by the Australian hard rock band AC/DC in support of their seventh studio album Back in Black, which was released on 25 July 1980.  This was AC/DC's first tour with new vocalist Brian Johnson, who replaced Bon Scott after the latter's death in February 1980, making his first appearance on stage on 29 June 1980 in Namur, Belgium.[1][2] The band transported their own one-ton "Hells Bell" on the road, which was lowered to the stage each night as the bell tolls of "Hells Bells" were heard. Johnson would finish it off with several hard hits, hammer in hand as the band commenced the show.
SET LIST
"Hells Bells"
"Shot Down in Flames"
"Sin City" or "Hell Ain't a Bad Place to Be"
"Back in Black"
"Bad Boy Boogie"
"The Jack"
"Highway to Hell"
"What Do You Do for Money Honey"
"High Voltage"
"Shoot to Thrill"
"Givin' the Dog a Bone"
"Whole Lotta Rosie"
"You Shook Me All Night Long"
"Rocker"
"T.N.T."
"Let There Be Rock"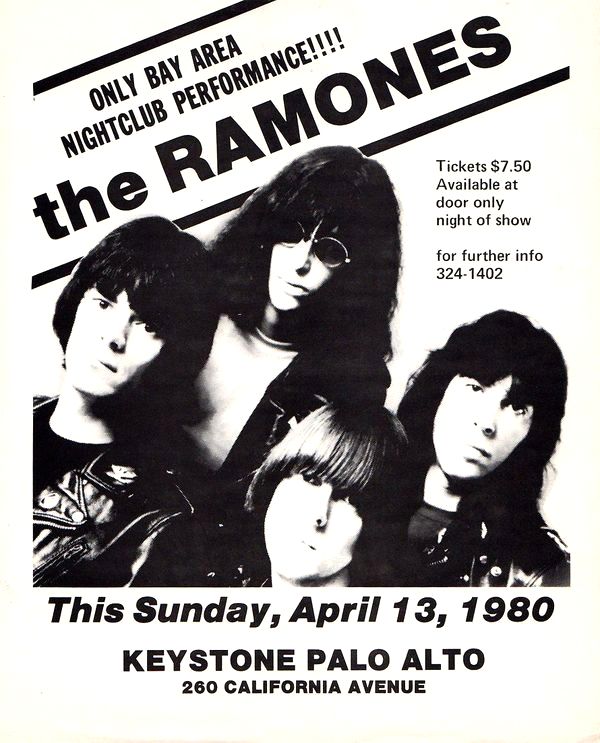 Ramones
Keystone
Palo Alto, CA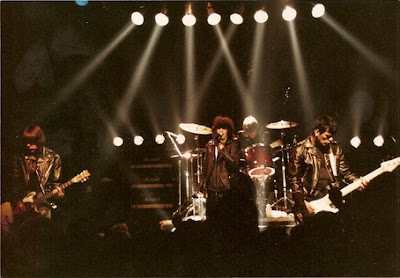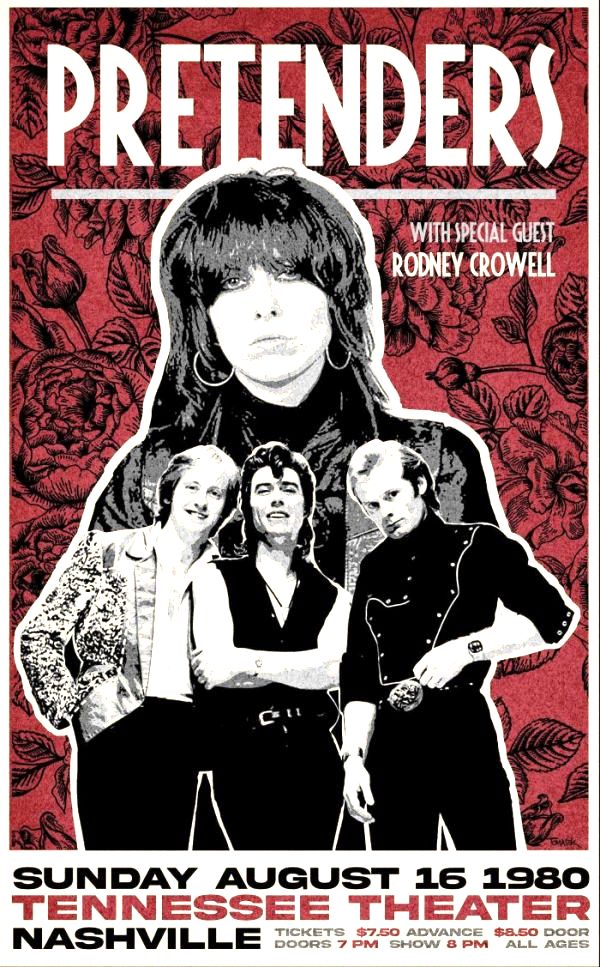 The Pretenders
Rodney Crowell
Tennessee Theater
Nashville, TN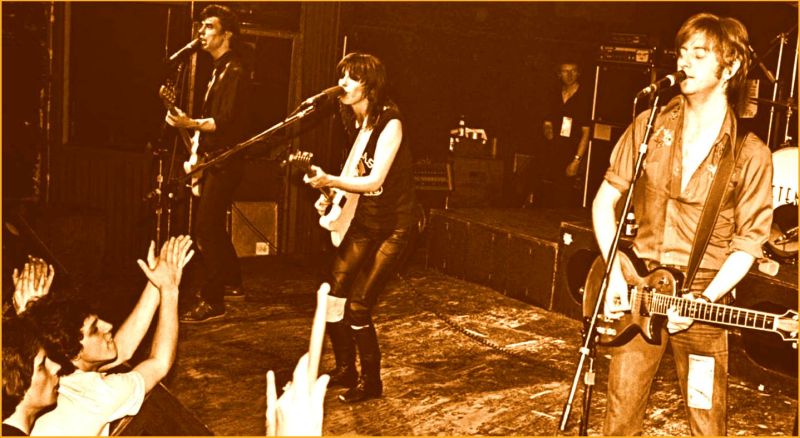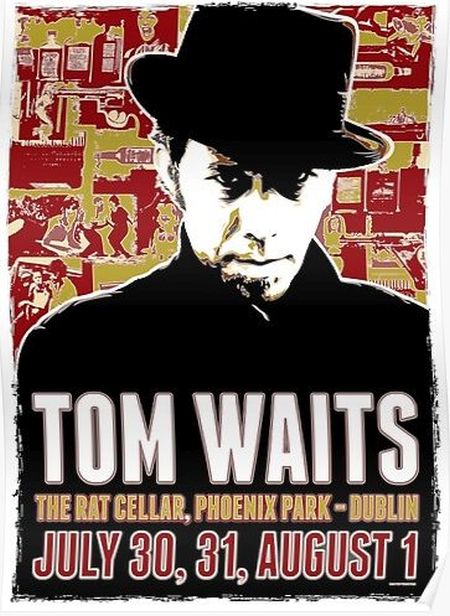 Tom Waits
The Rat Cellar Marquee
Phoenix Park
Dublin, Ireland
SET LIST
Lucinda / Ain't Goin' Down to the Well
Rain Dogs
Falling Down
On the Other Side of the World
I'll Shoot the Moon
Cemetery Polka
Get Behind the Mule
Cold Cold Ground
Singapore
Circus / Table Top Joe
God's Away on Business
Tom Traubert's Blues (Four Sheets to the Wind in Copenhagen)
On the Nickel
Christmas Card from a Hooker in Minneapolis
House Where Nobody Lives
Innocent When You Dream
Lie to Me
Hoist That Rag
Bottom of the World
Green Grass
Way Down in the Hole
Metropolitan Glide
Dirt in the Ground
Make It Rain
Jesus Gonna Be Here
Eyeball Kid
Time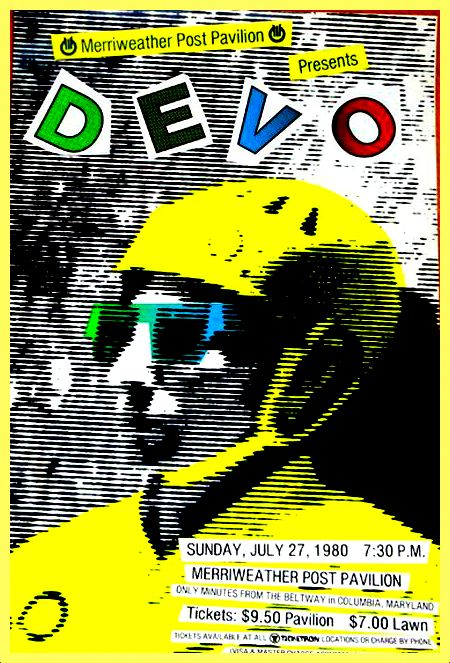 Devo
Merriweather Post Pavilion
Columbia, MD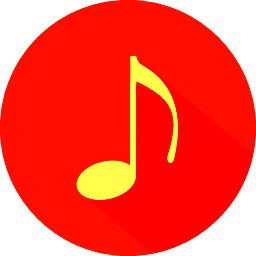 SET LIST 1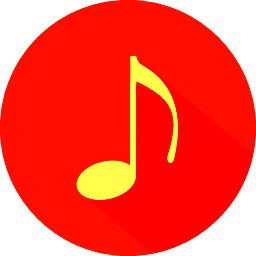 ENCORE
Come Back Jonee
2nd ENCORE
Tunnel of Life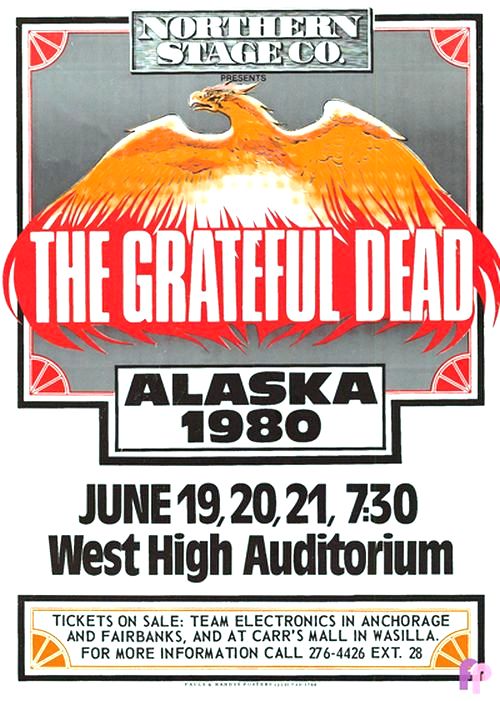 Grateful Dead
West High Auditorium
Anchorage, Alaska
Set List
Sugaree
New Minglewood Blues
Candyman
Me and My Uncle
Big River
Loser
Lazy Lightnin'
Supplication
Far From Me
Ramble on Rose
Feel Like a Stranger

Big Railroad Blues
Samson and Delilah
Terrapin Station
Playin' in the Band
drums
Truckin'
Stella Blue
Sugar Magnolia

One More Saturday Night
Brokedown Palace
In 1980 the Grateful Dead played in a 2,000 seat high school auditorium in Anchorage, Alaska in 1980.  Now keep in mind, the band's previous three shows took place at the Portland Memorial Coliseum (13,000 seats), the Seattle Center Coliseum (15,000 seats) and the Spokane Coliseum (8,500 seats), so it's not like they were playing nightclubs during the summer of 1980.  So how did the Dead find their way up to a high school in Anchorage for three nights in front of a combined audience that didn't equal the crowd in Spokane?
A fella named Lichter and his brothers George and Andy operated Northern Stage Co., which brought the Grateful Dead to Alaska in 1980 for a three-night stint playing to sold-out crowds at the West High School auditorium during summer solstice.  When asked about the band's set up onstage, Lichter said that West High Auditorium, with a capacity of 2,000, was likely the smallest venue the group had played in the last decade.
Local media covered the scene, from the band's arrival and shows to the travels and travails of their fans, known as Dead Heads.  'Looking and carrying on more like a keg-league softball team than members of a rock group, the musicians and their entourage strode unmolested through the airport,' wrote Anchorage Times reporter Bill Kossen.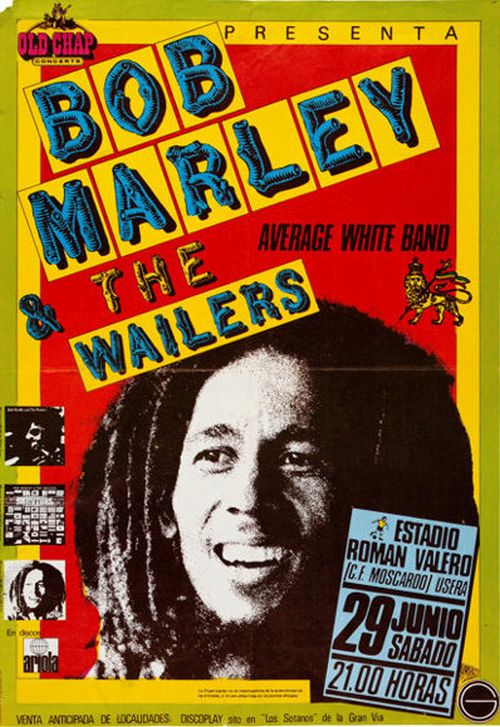 Bob Marley & The Wailers
Average White Band
Estadio Roman Valero
Madrid, Spain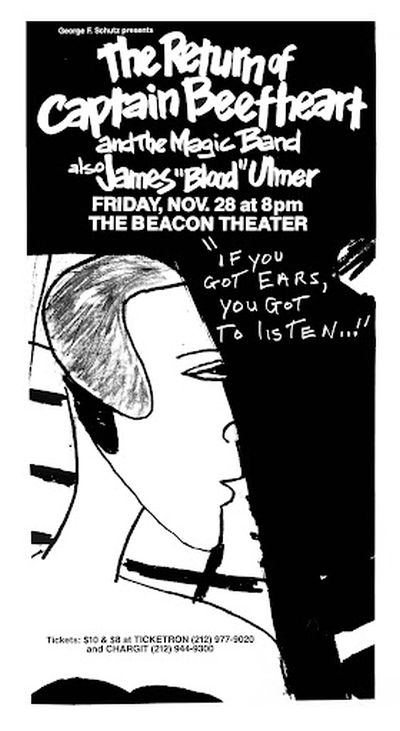 Captain Beefheart & The Magic Band
James "Blood" Ulmer
The Beacon Theater
NYC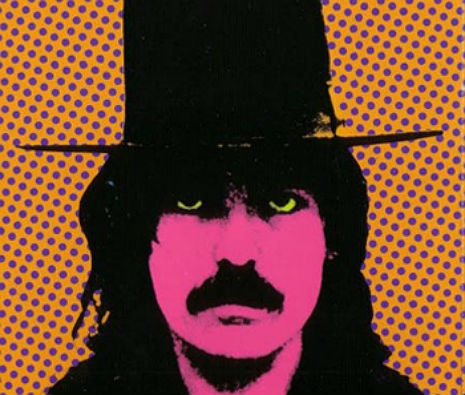 CAPT. BEEFHERT SET LIST
Apes-Ma
Nowadays a Woman's Gotta Hit a Man
Her Eyes Are a Blue Million Miles
From the Captain Beefheart Radar Station: "Inspired is a word which is frequently misused, particularly when applied to an event or a concept. Yet the pairing of Don Van Vliet (a.k.a. Captain Beefheart) and James Blood Ulmer can be described in no better fashion. Performing before a capacity crowd one chilling night after Thanksgiving, Beefheart appeared in his first formal concert in New York City since 1973. An overwhelming success, it proclaimed once again the innovations Van Vliet has been offering us for years.
No less innovative, or inspirational, or highly acclaimed of late is the work of guitarist James "Blood" Ulmer. His music has been described as "jazz / punk" and "harmolodic" (the term Ornette Coleman invented to describe his conceptual theory), but it is more than that. There are dimensions to Ulmer's art which transcend labels of any kind; while Coleman's influence cannot be denied, the guitarist has added an individual stamp of excitement and vitality which is intensified by a striking stage presence."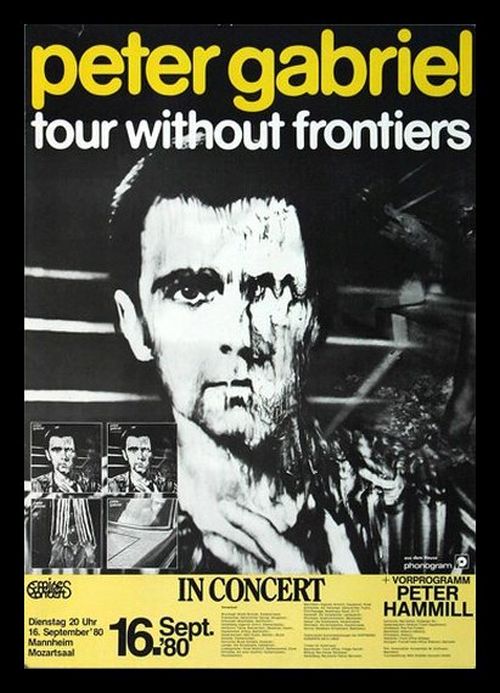 Tour Without Frontiers
Peter Gabriel
Peter Hammill
Mozartsaal Theater
Mannheim, Germany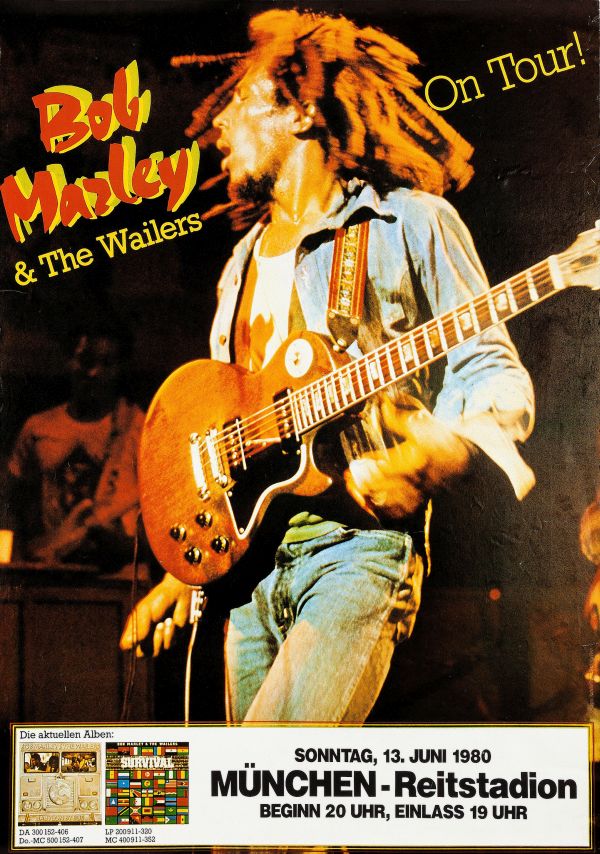 Bob Marley & The Wailers
Reit Stadion
Munich Germany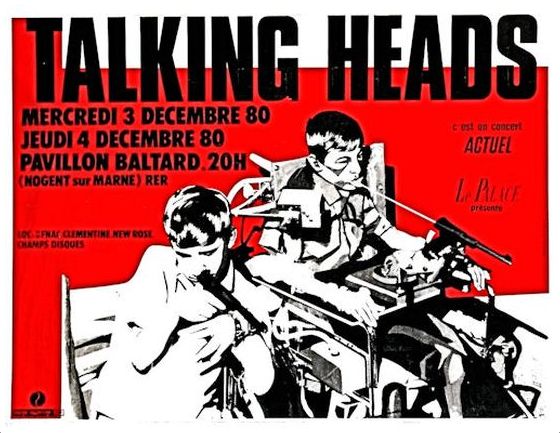 Talking Heads
Pavillon Baltard
Paris, France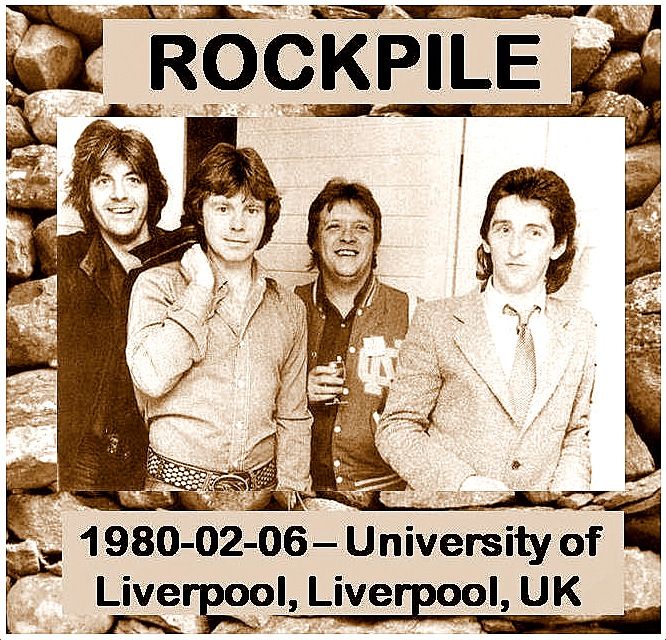 Rockpile
University of Liverpool
Liverpool, UK
SET LIST
Sweet Little Lisa
So It Goes
I Knew the Bride (When She Used To Rock & Roll)
Switchboard Susan
Three Time Loser
Trouble Boys
Girls Talk
Crawling From The Wreckage
Singing The Blues
Cracking Up
The Promised Land
I Hear You Knocking
They Called It Rock
Ju Ju Man
Down Down Down
Let's Talk About Us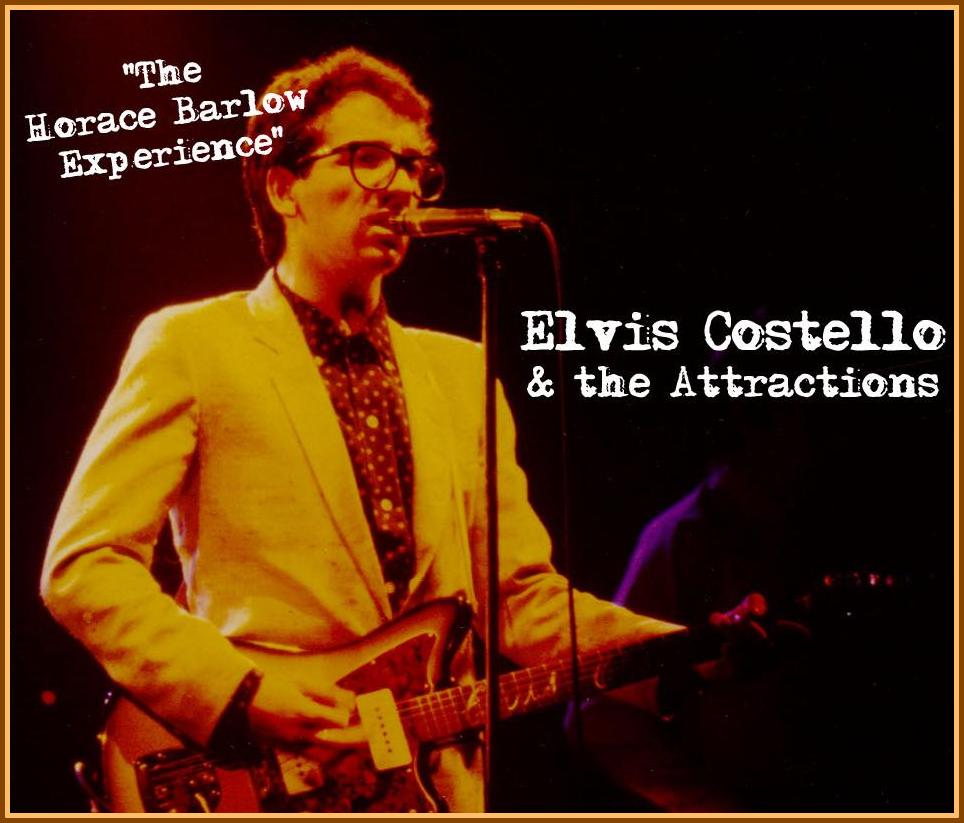 This  show was also particularly notable for the opening act, a band billed as The Horace Barlow Experience. Actually, it was Elvis Costello  & The Attractions performing incognito in an unbilled, unannounced appearance. This was the first of only two shows (the other being the following night in Bedford) where this occurred. Of course, earlier in their career, Rockpile opened for Elvis for many shows on his 1978 US tour, so Elvis was returning the favor here.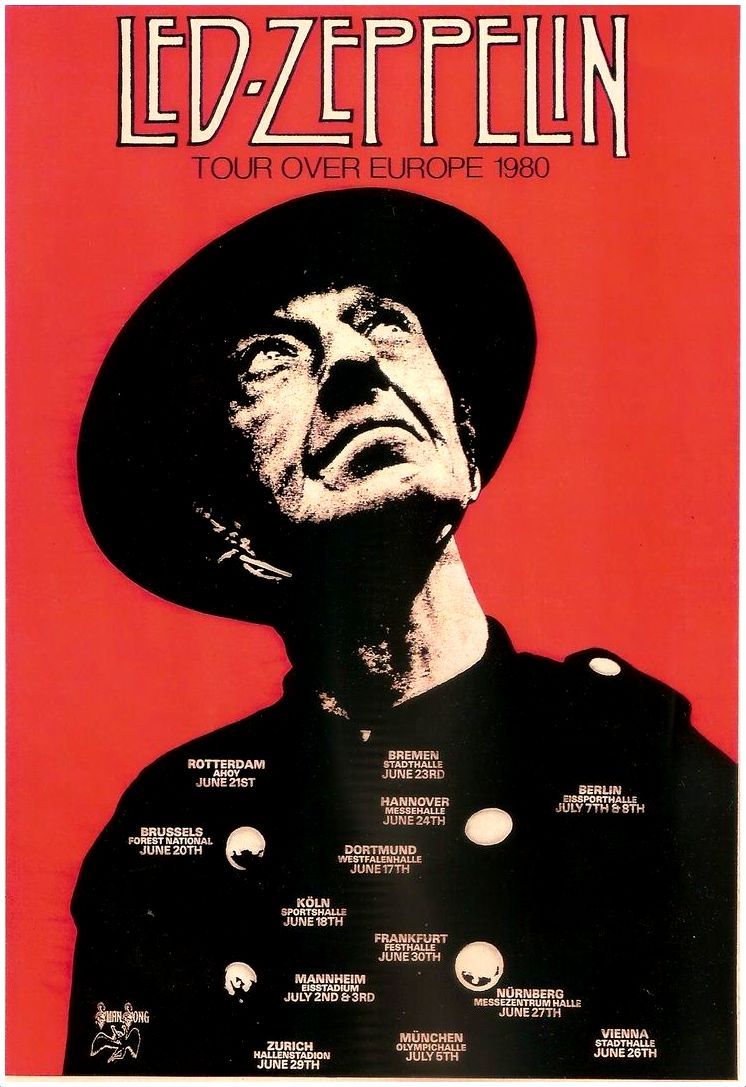 Tour Over Europe
Led Zeppelin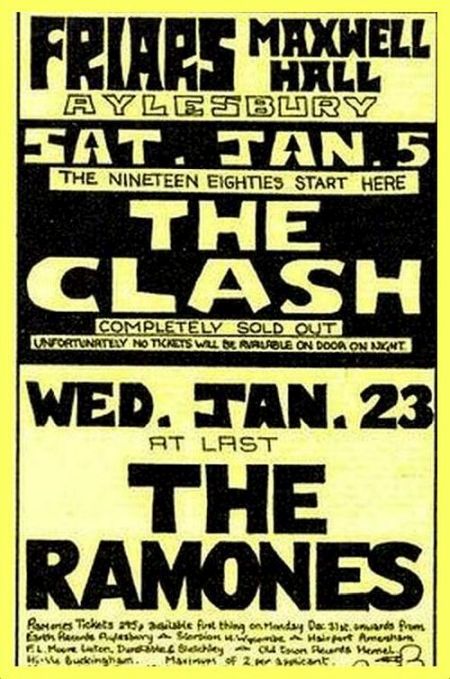 The Clash
The Ramones
Friars Maxwell Hall
Aylesbury, UK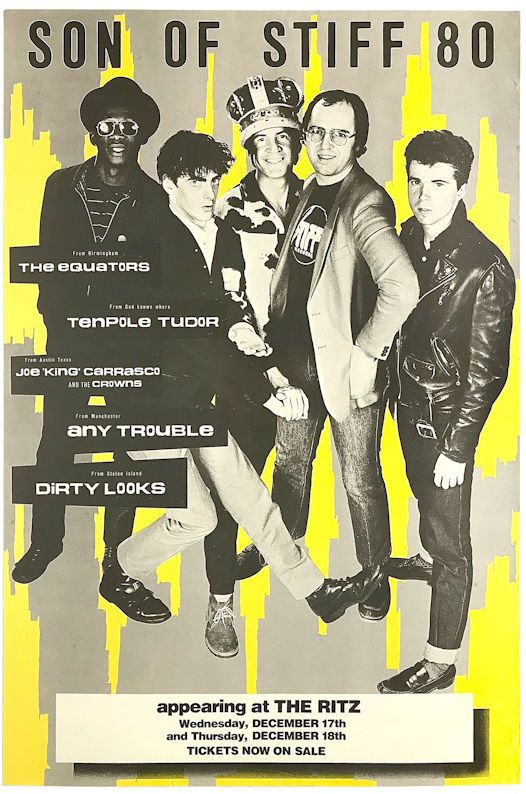 Son of Stiff 80
The Equators
Tenpole Tudor
Joe "King" Carrasco
Any Trouble
Dirty Looks
The Ritz
NYC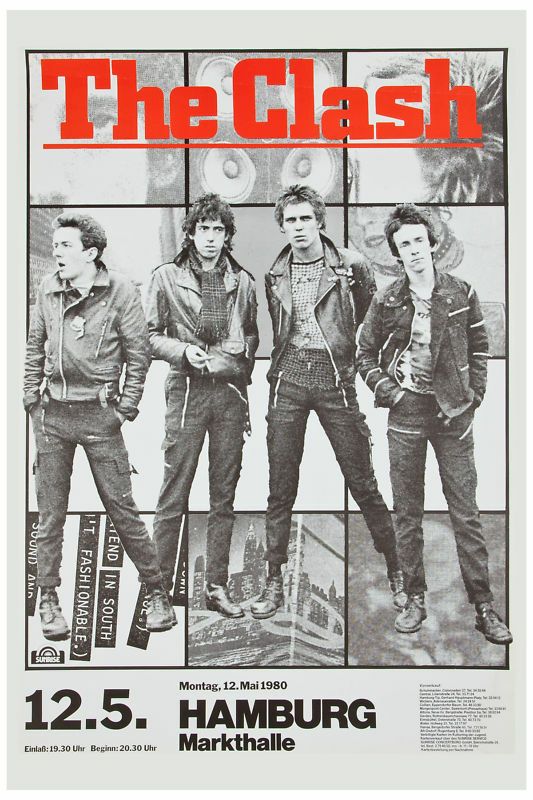 The Clash
Hamburg Markthalle
Hamburg, Germany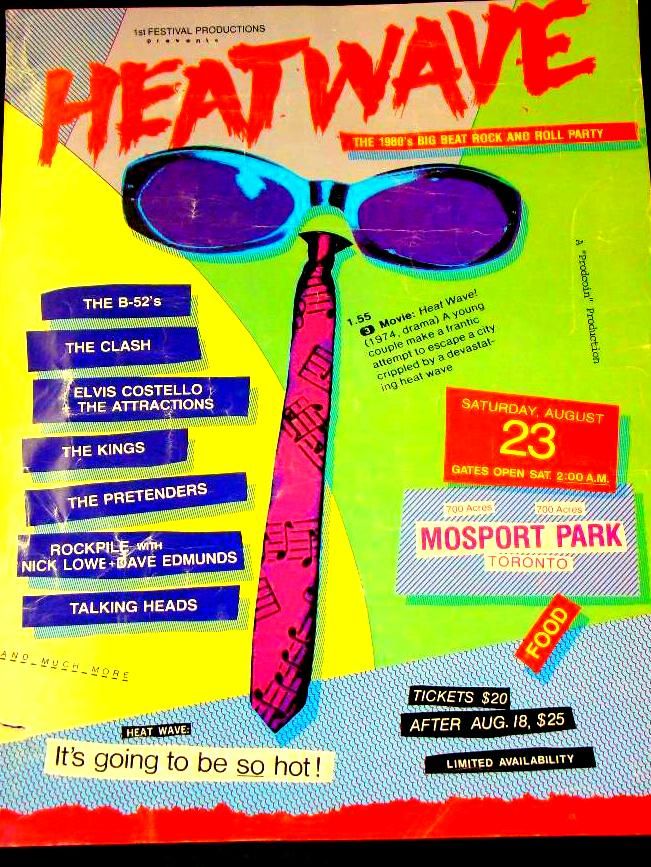 Heatwave Music Festival 1980
The B-52s
The Clash
Elvis Costello & The Attractions
The Kings
The Pretenders
Rockpile with Nick Lowe & Dave Edmunds
Talking Heads
Mosport Park
Toronto, Canada
---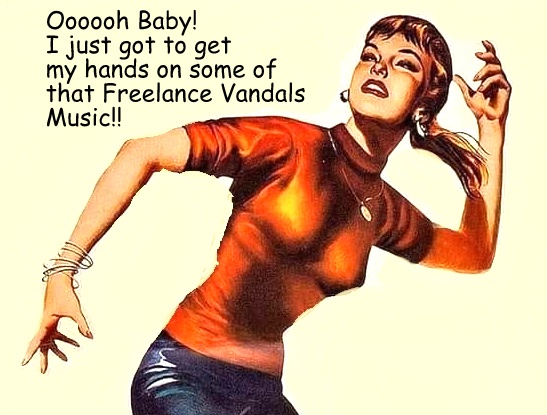 FREELANCE VANDALS - OUT OF ORDER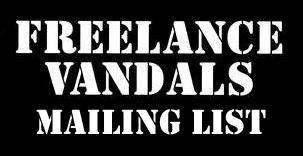 ---