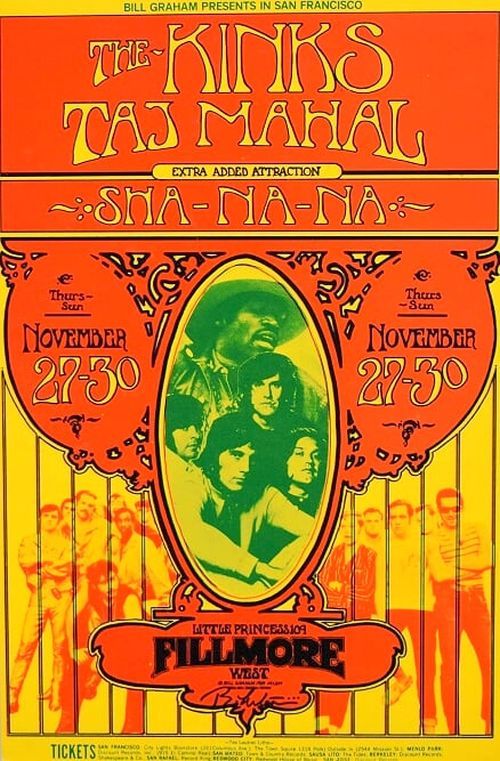 The Kinks
Taj Mahal
Sha Na Na
Fillmore West
San Francisco, CA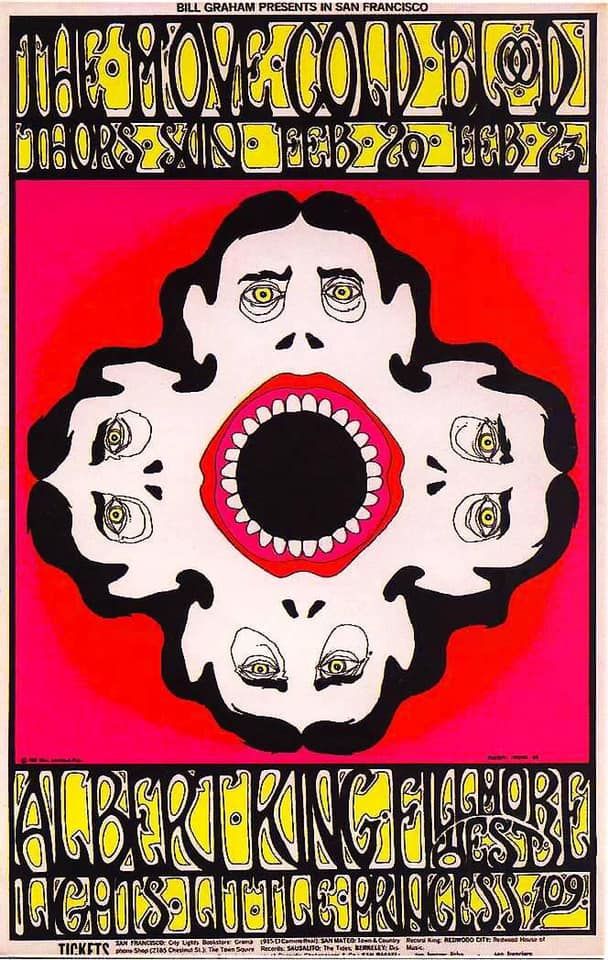 The Move
Cold Bloog
Albert King
Fillmore West
San Francisco, CA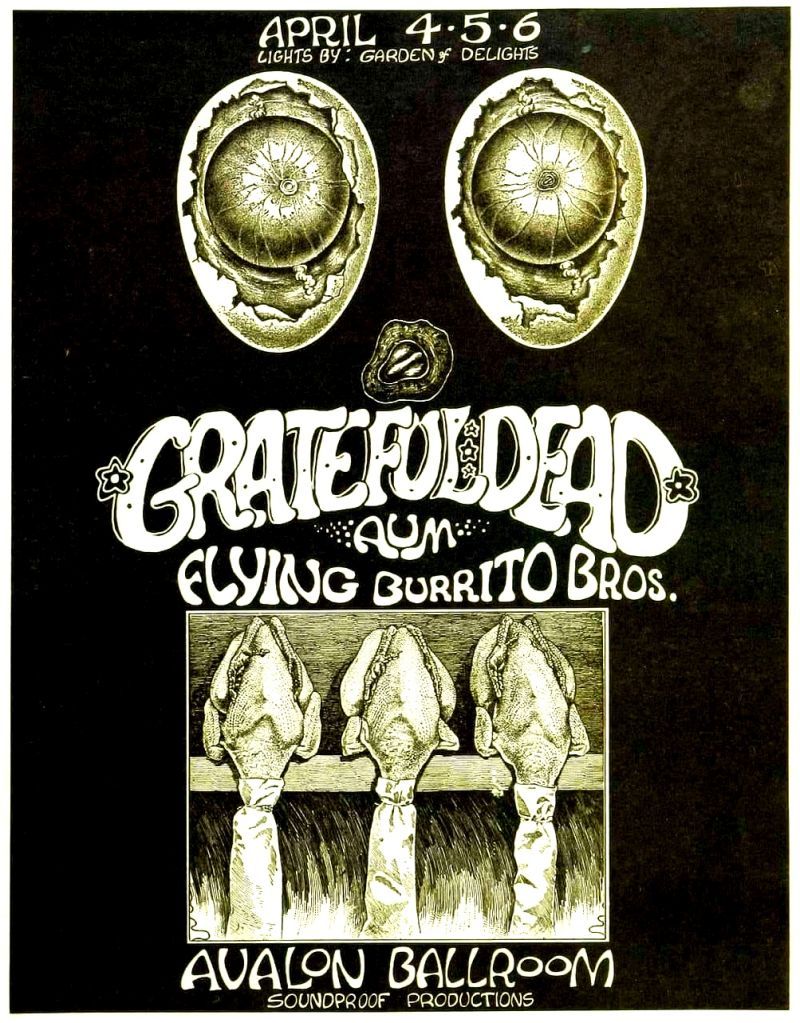 Grateful Dead
AUM
Flying Burrito Bros.
Avalon Ballroom
San Francisco, CA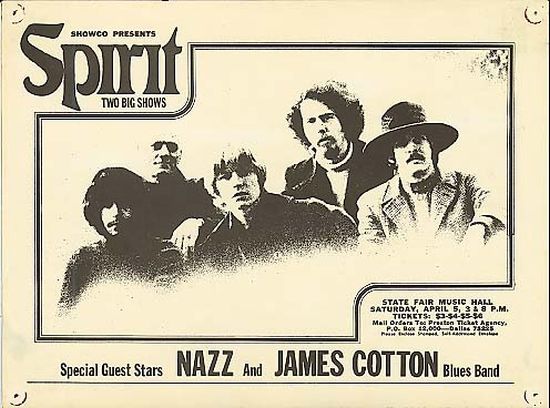 Spirit
Nazz
James Cotton Blues Band
State Fair Music Grounds
Dallas, TX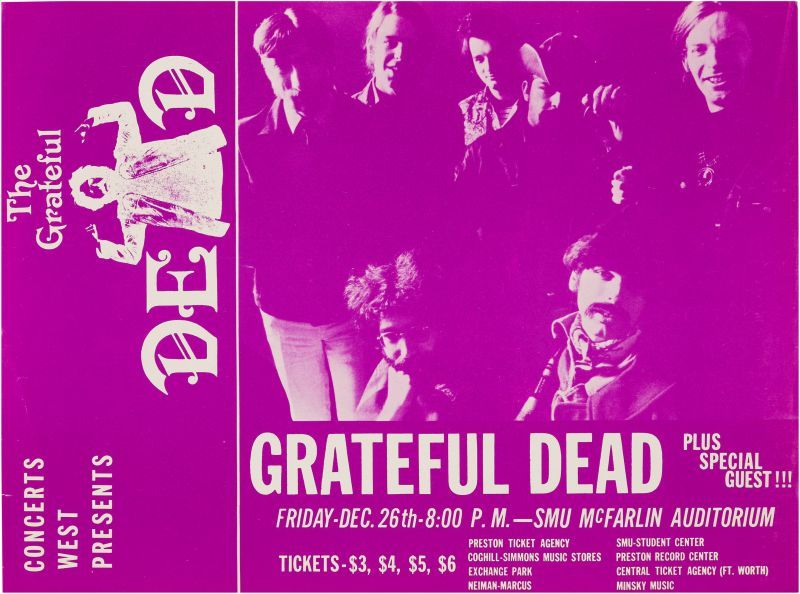 Grateful Dead
McFarlin Memorial Auditorium
@ Southern Methodist University
Dallas, TX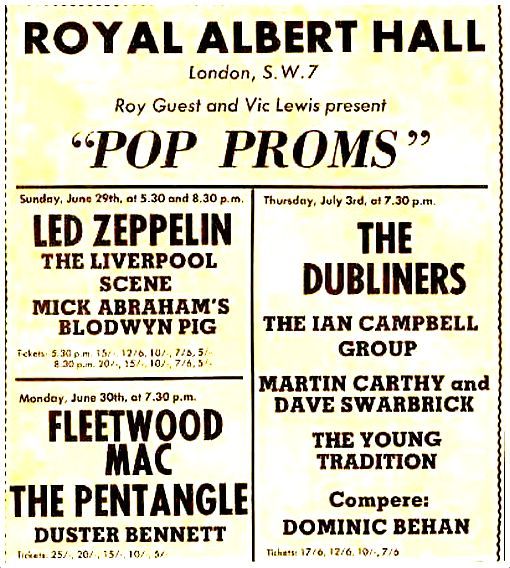 Roy Albert Hall: Pop Proms
Led Zeppelin
The Liverpool Scene
Mick Abraham's Blodwyn Pig
Fleetwood Mac
The Pentangle, Duster Bennett
The Dubliners, The Ian Campbell Group
Martin Carthy & Dave Swarbrick
The Young Tradition
Royal Albert Hall
London, UK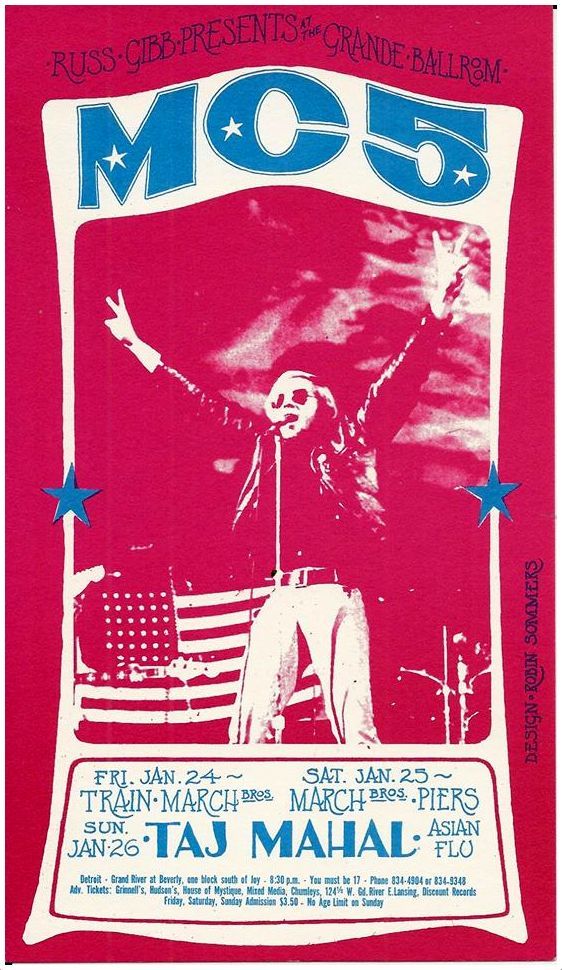 MC5
Taj Mahal
Asian Flu
Train, March Bros
Grande Ballroom
Detroit, MI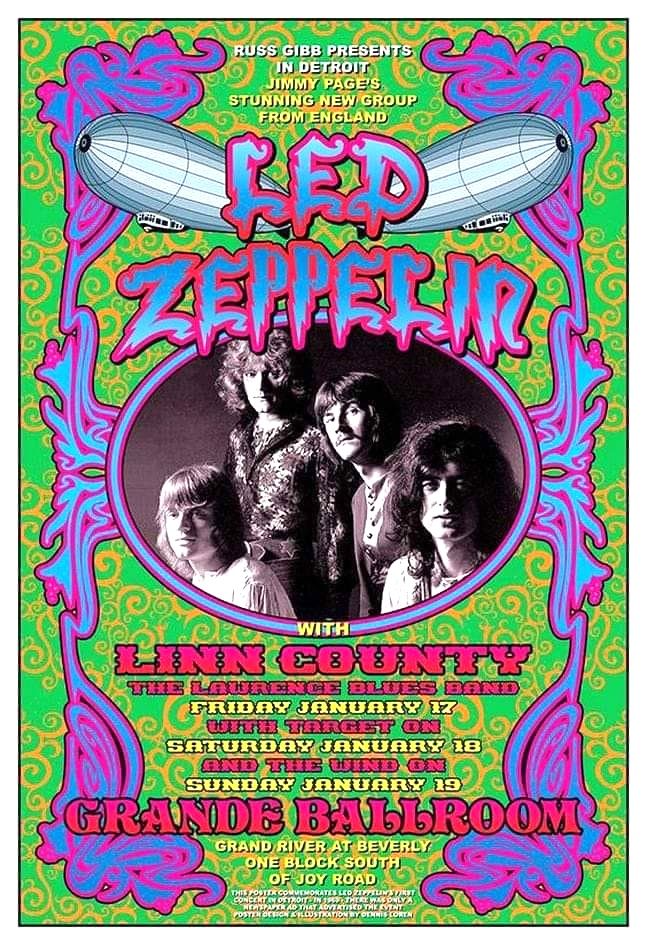 Led Zeppelin
Linn County
Grande Ballroom
Detroit, MI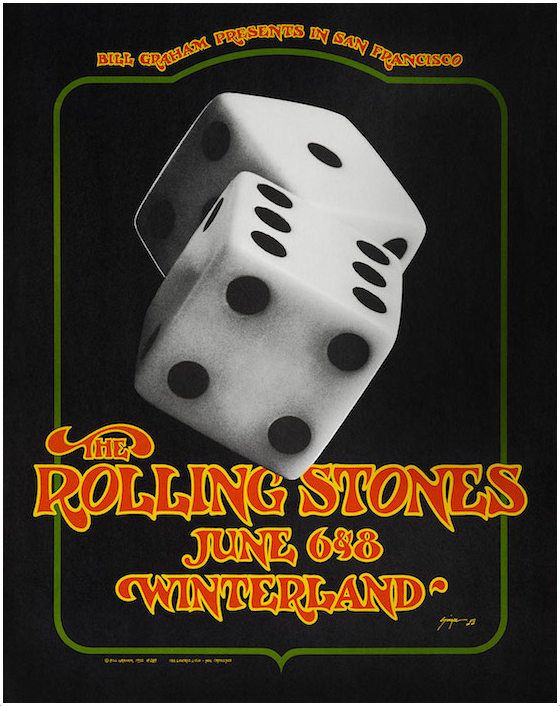 Rolling Stones
Winterland
San Francisco, CA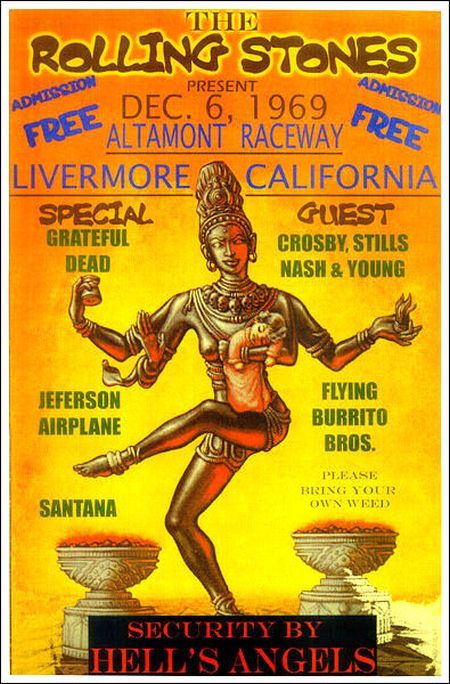 Rolling Stones
Grateful Dead, Jefferson Airplane
Crosby Stills Nash & Young
Santana, Flying Burrito Bros
Altamont Raceway
Livermore, CA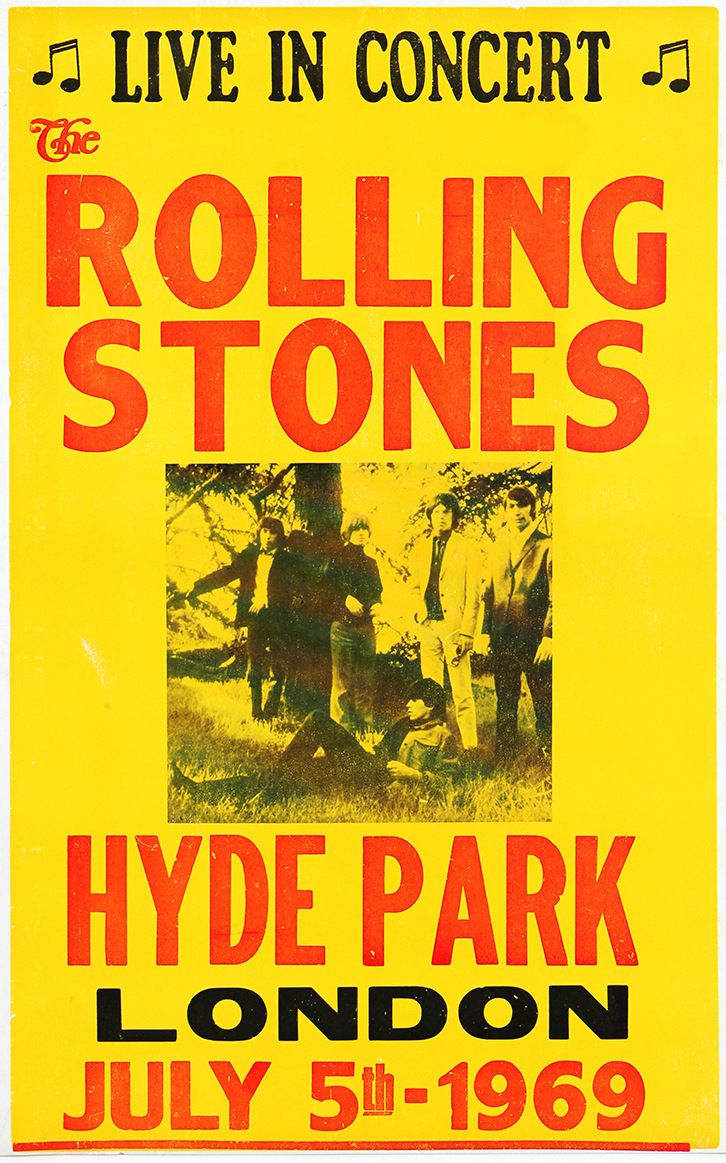 Rolling Stones
Memorial for Brian Jones
Hyde Park
London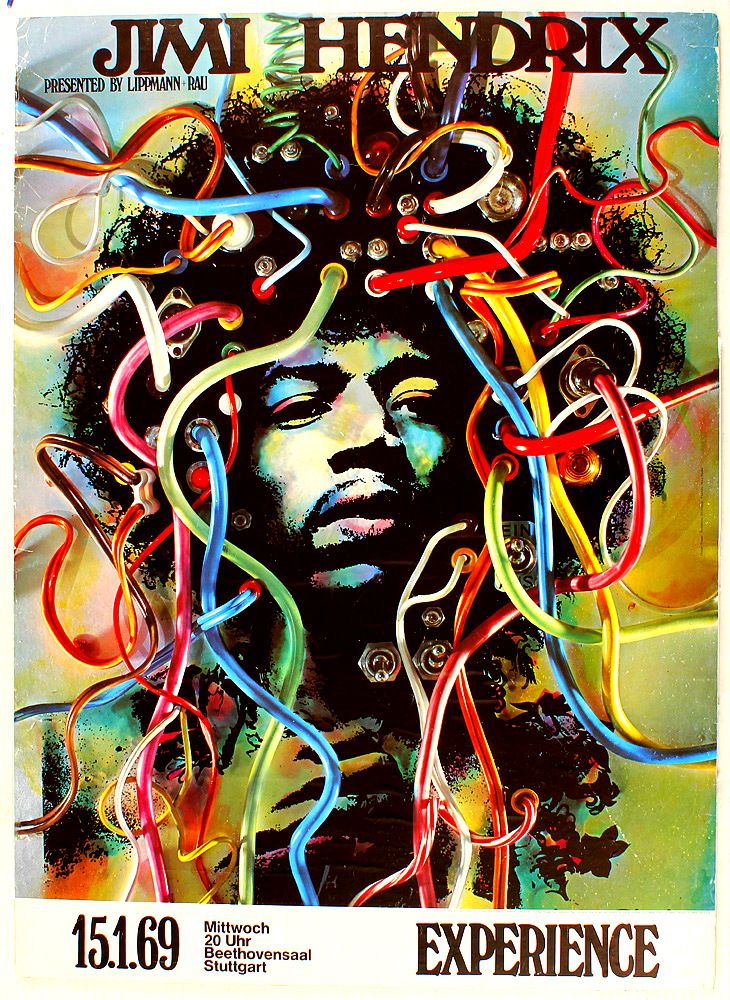 Jimi Hendrix Experience
Stuttgart, Germany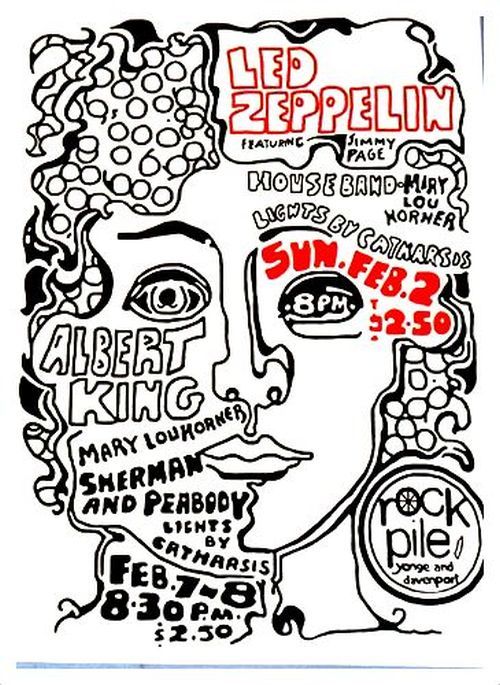 Led Zeppelin
Albert King
The Rock Pile Club
Toronto, Canada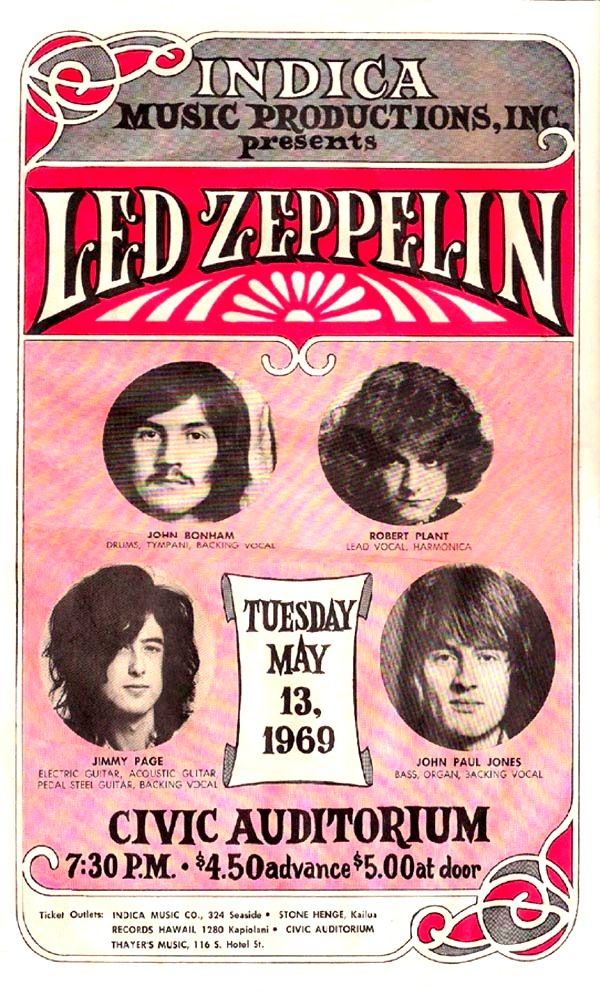 Led Zeppelin
Civic Auditorium
Honolulu, HI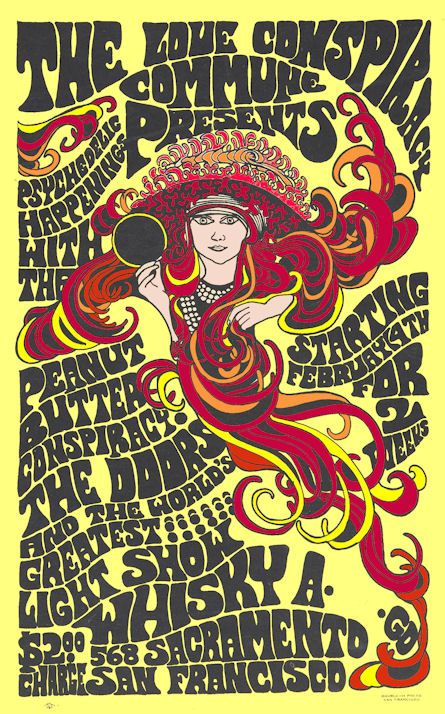 The Doors
Peanut Butter Conspiracy
Whisky A Go Go
San Francisco, CA
The Band
Fillmore East
NYC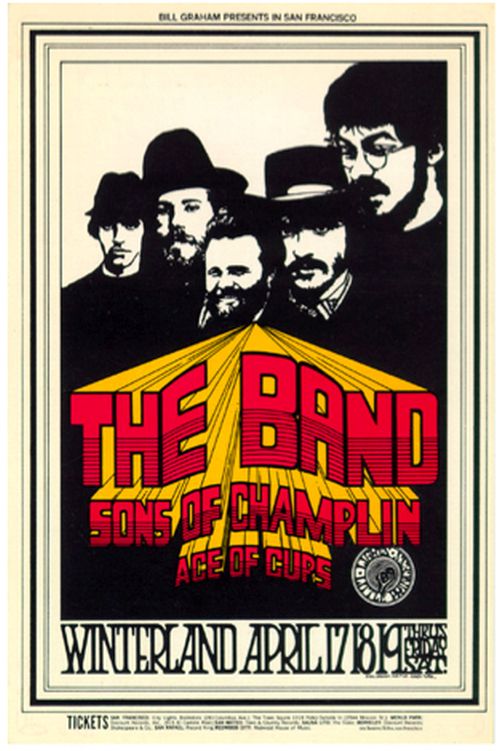 The Band
Sons of Champlin
Ace of Cups
Winterland
San Francisco, CA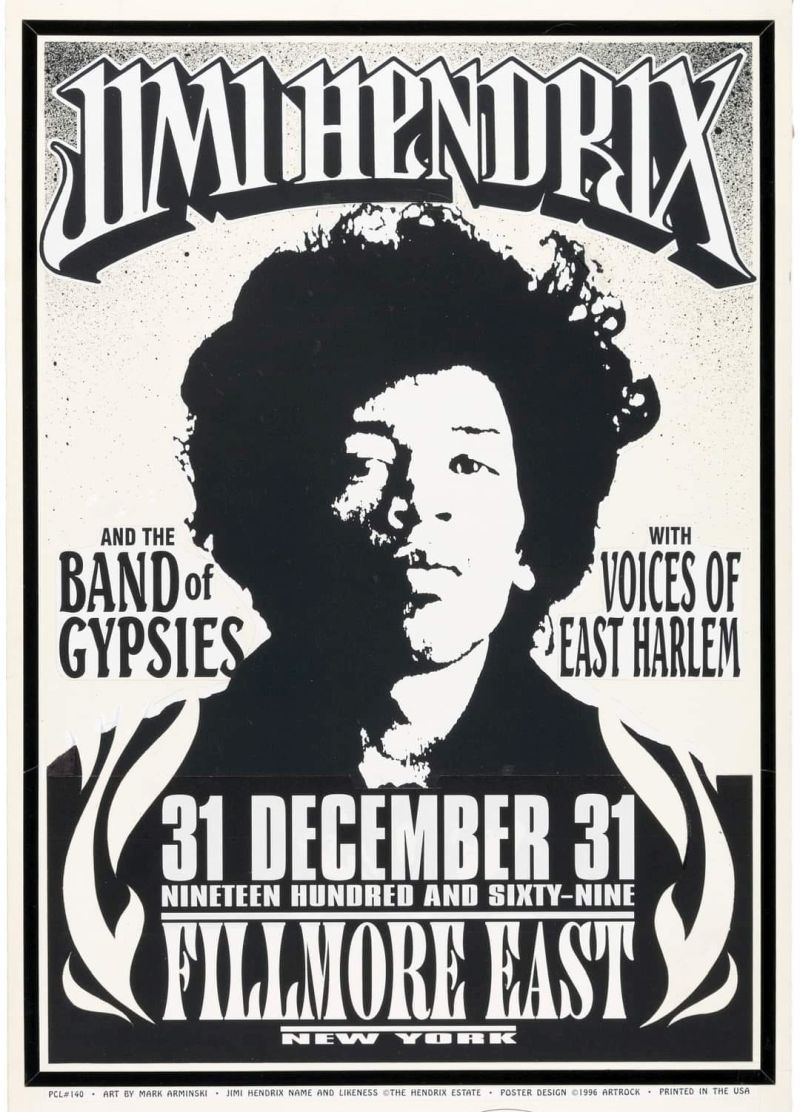 New Year's Eve
Jimi Hendrix & The Band of Gypsies
Voices of East Harlem
Fillmore East
NYC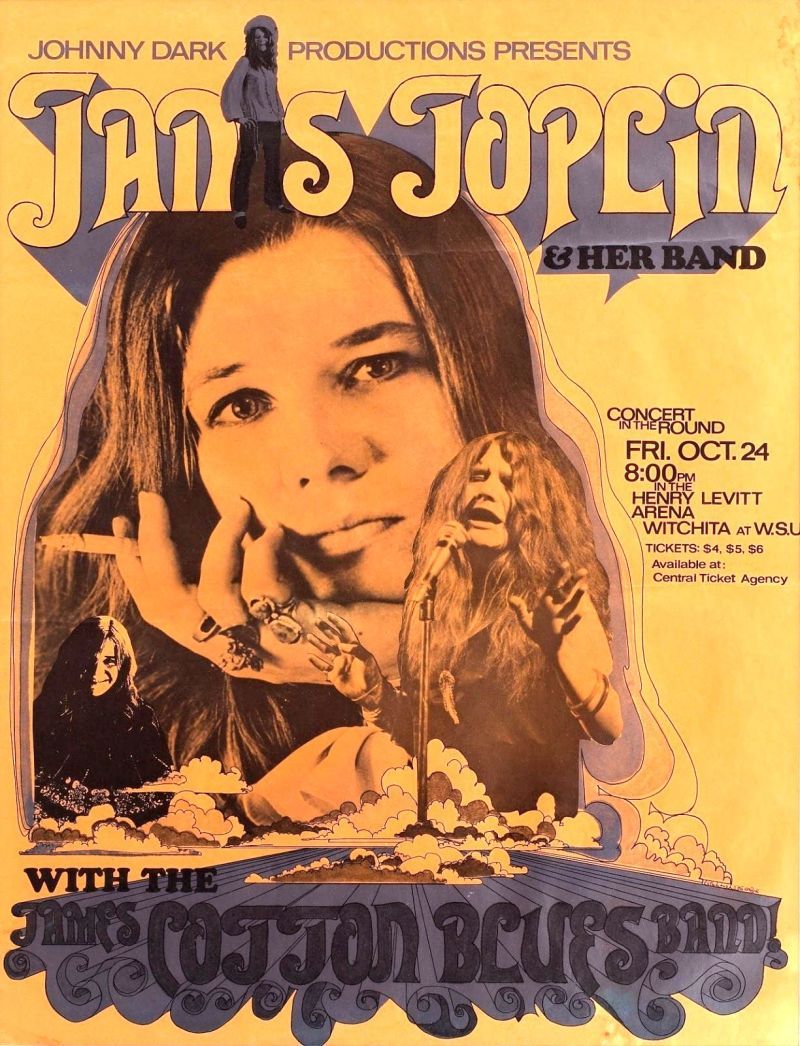 Janis Joplin
The James Cotton Blues Band
Henry Levitt Arena
Witchita, KS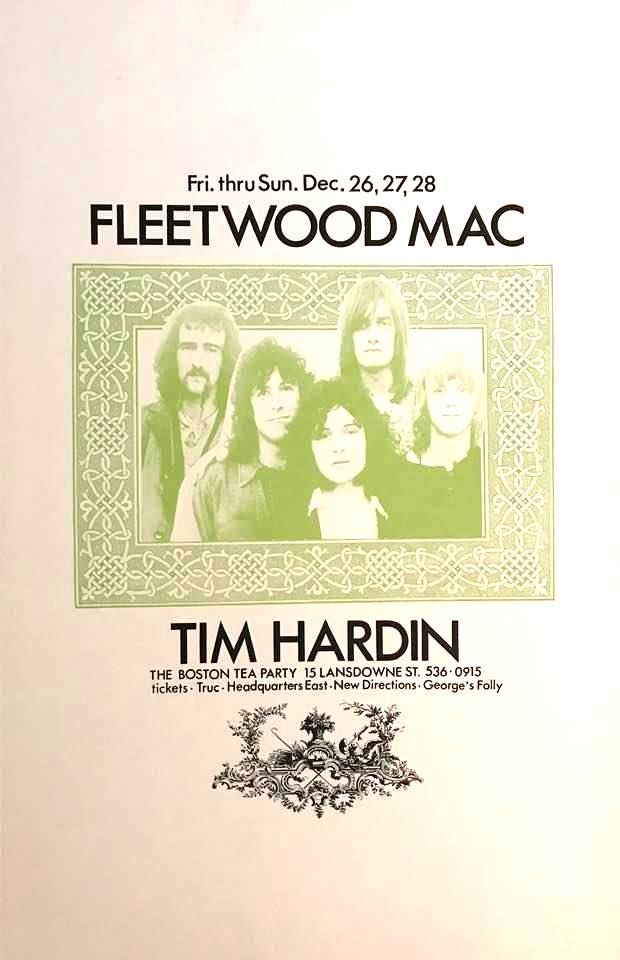 Fleetwood Mac
Tim Hardin
Boston Tea Party
Boston, MA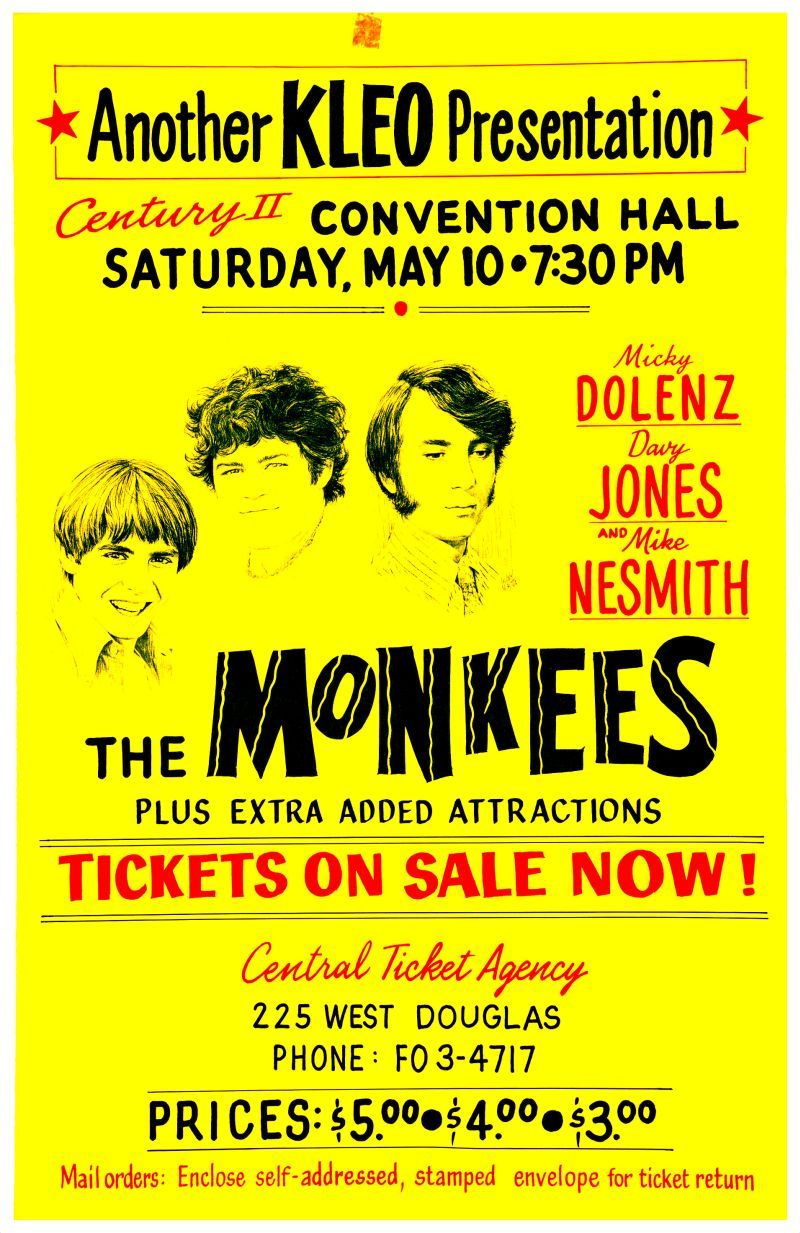 The Monkees
Century II Convention Hall
Wichita, KS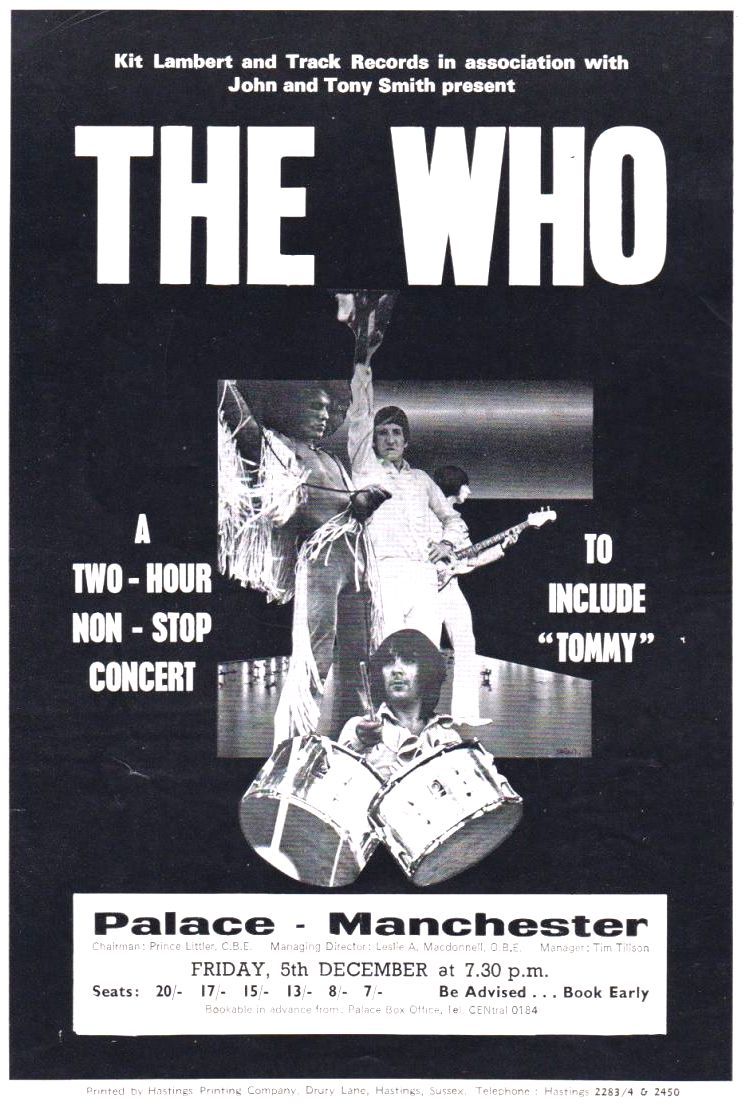 The Who
Palace Theater
Manchester, UK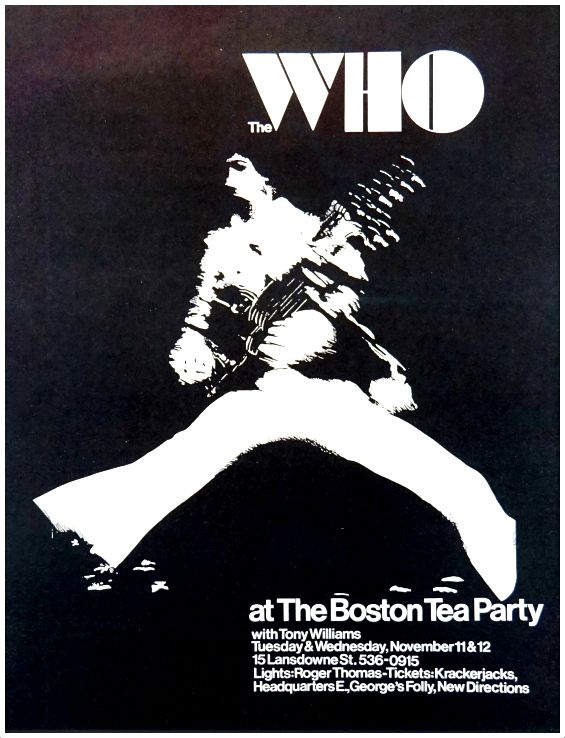 The Who
Tony Williams
Boston Tea Party
Boston, MA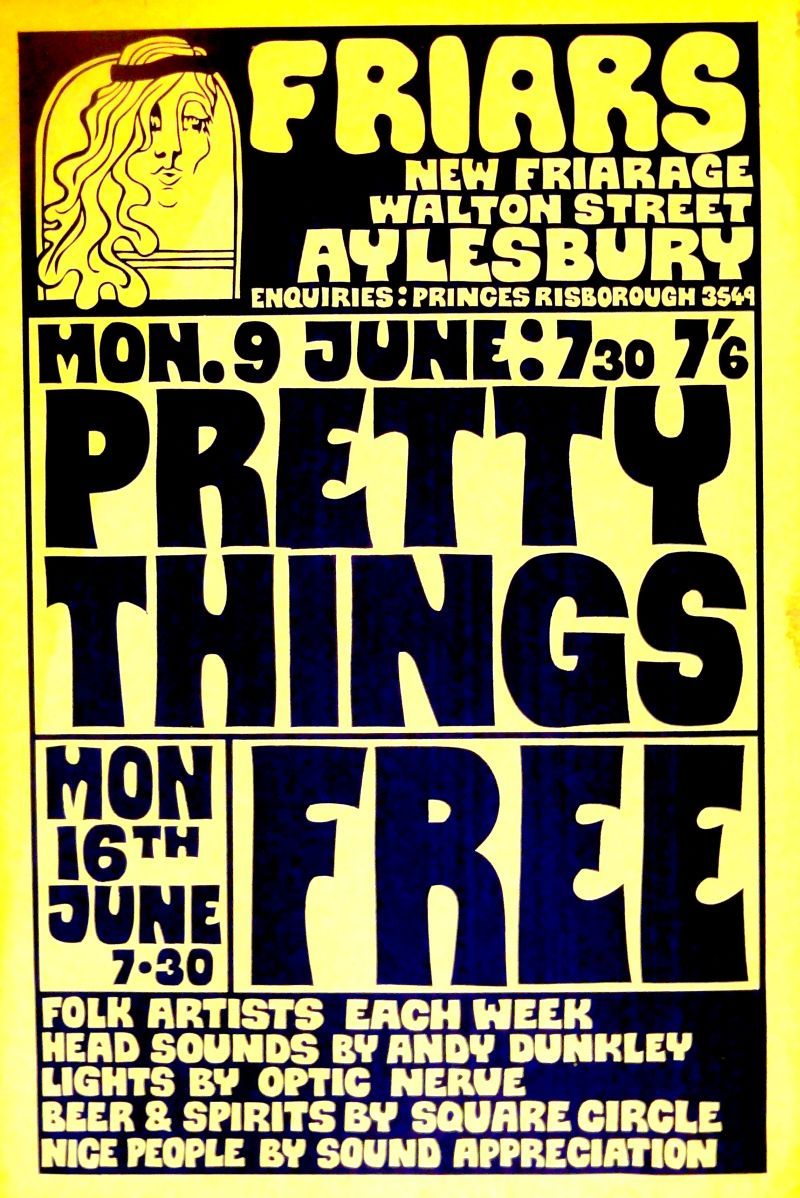 Pretty Things
Free
Friars 
Aylesbury, UK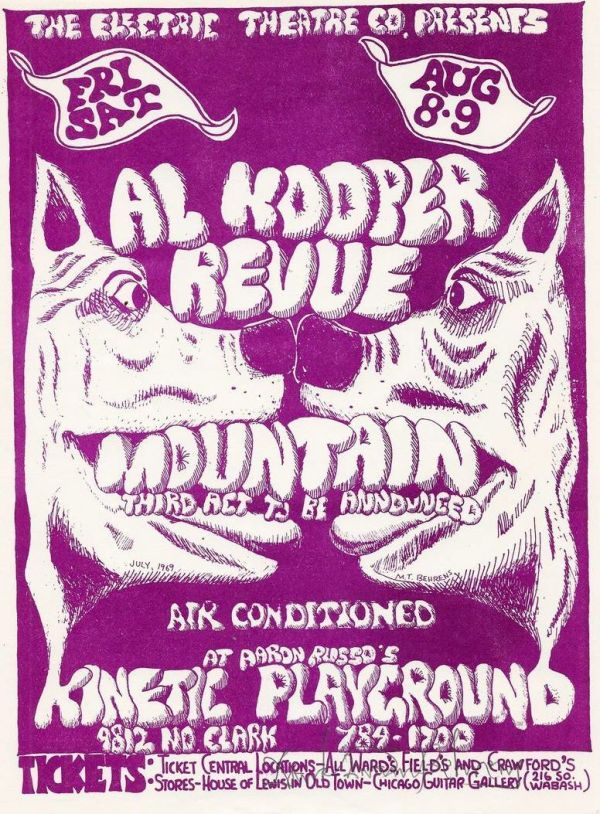 Al Kooper Revue
Mountain
Kinetic Playground
Chicago, IL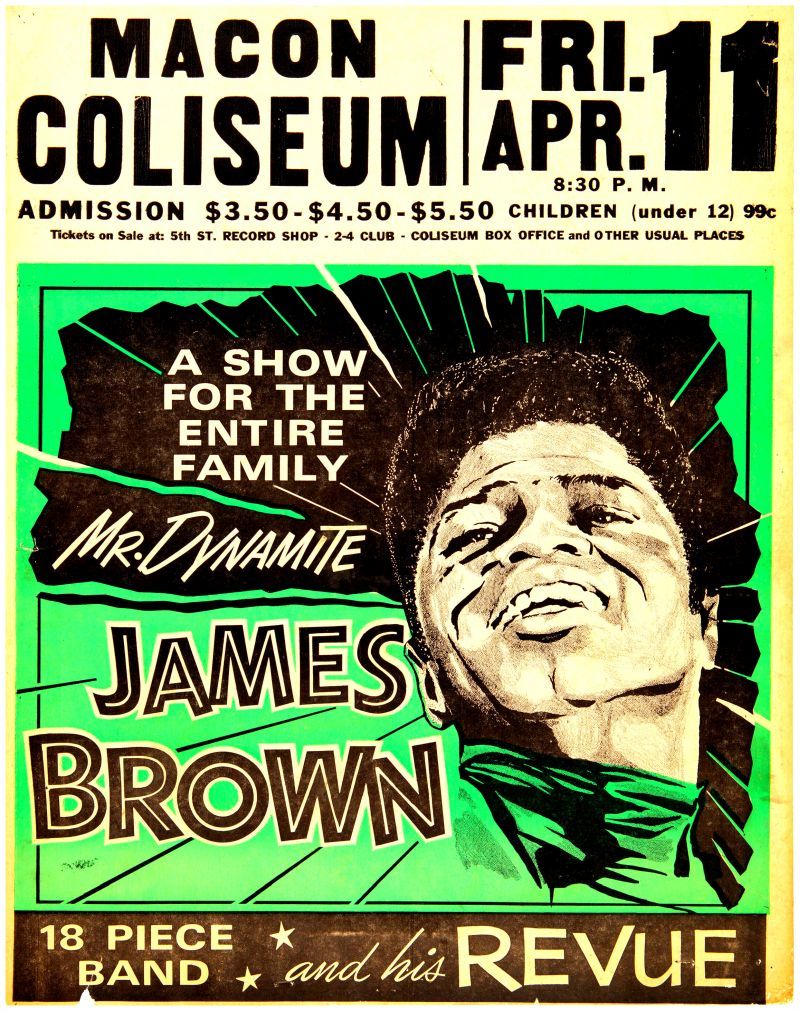 James Brown
18 Piece Band & his Revue
Macon Coliseum
Macon, GA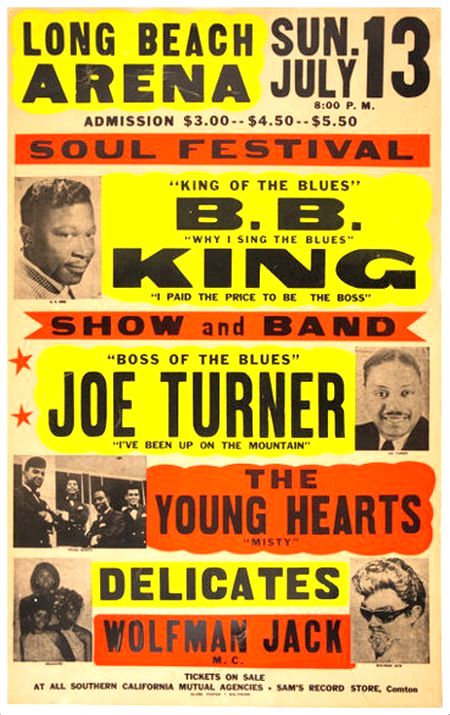 BB King
Joe Turner
The Young Hearts, Delicates
& the one & only Wolfman Jack
Long Beach Arena
Long Beach, CA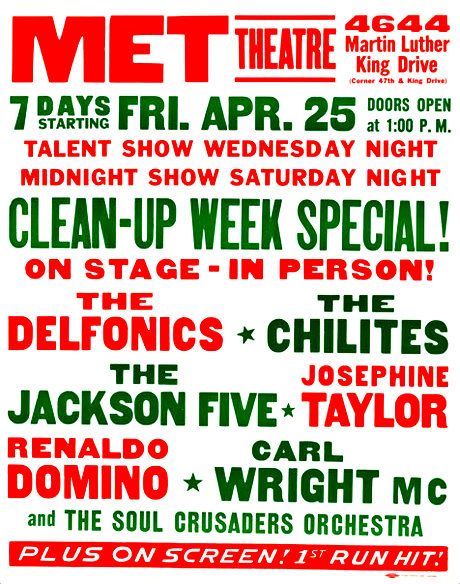 The Delfonics
The Chilites
The Jackson Five
Josephine Taylor, Renaldo Domino
& The Soul Crusaders Orchestr
Carl Wright (MC)
Met Theatre
Chicago, IL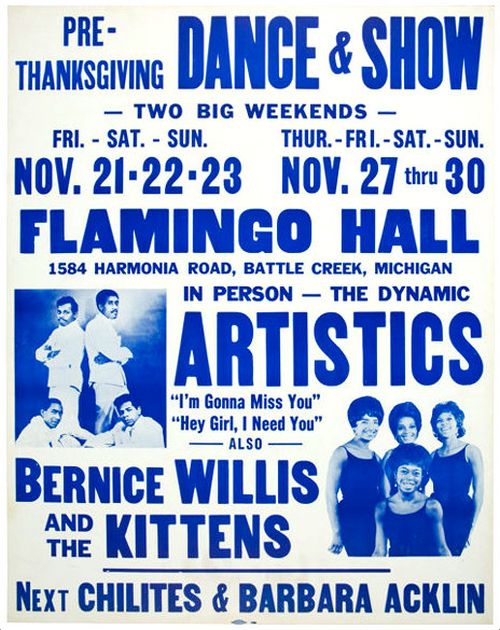 The Dynamic Artistics
Bernice Willis & The Kittens
Flamingo Hall
Battle Creek, MI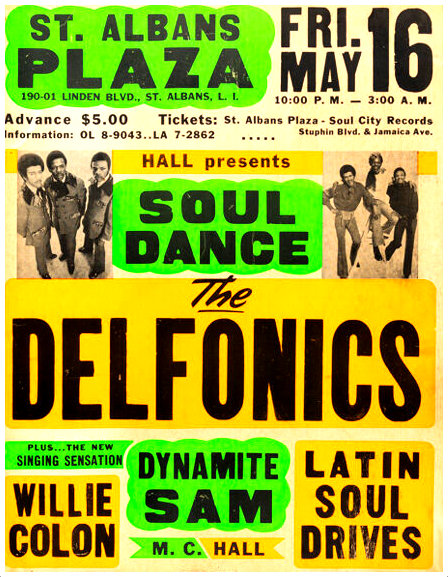 The Delfonics
Dynamite Sam
Willie Colon
Latin Soul Drives
St. Albans Plaza
NYC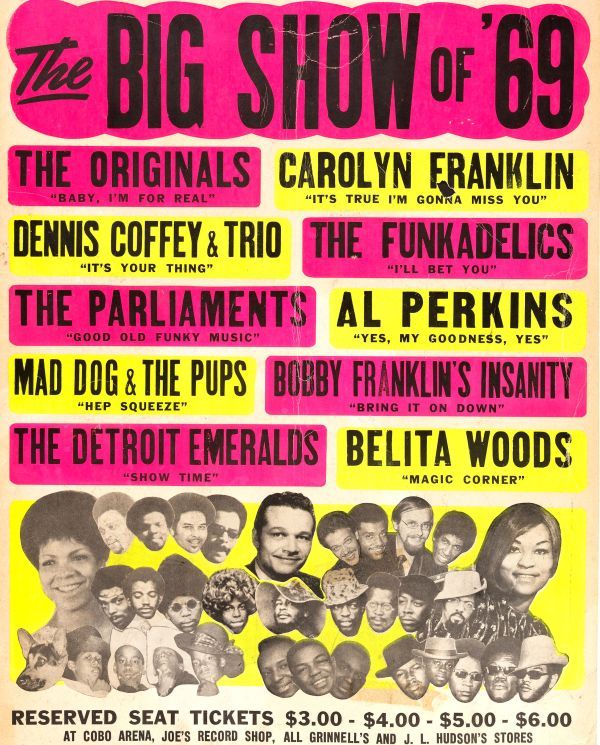 The Big Show of '69
The Originals, Carolyn Franklin
Dennis Coffey & Trio The Funkadelics
The Parliments, Al Perkins
Mad Dog & The Pups, Bobby Franklin's Insanity
The Detroit Emeralds, Belita Woods
Cobo Arena
Detroit, MI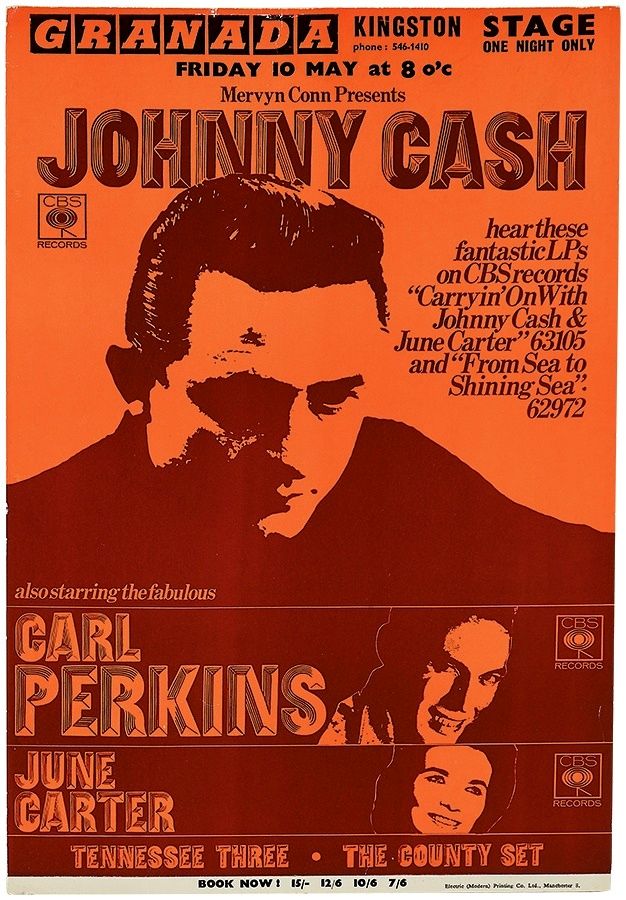 Johnny Cash
Carl Perkins
June Carter
Tennesse Three & The County Set
Granada Kingston Stage
London, UK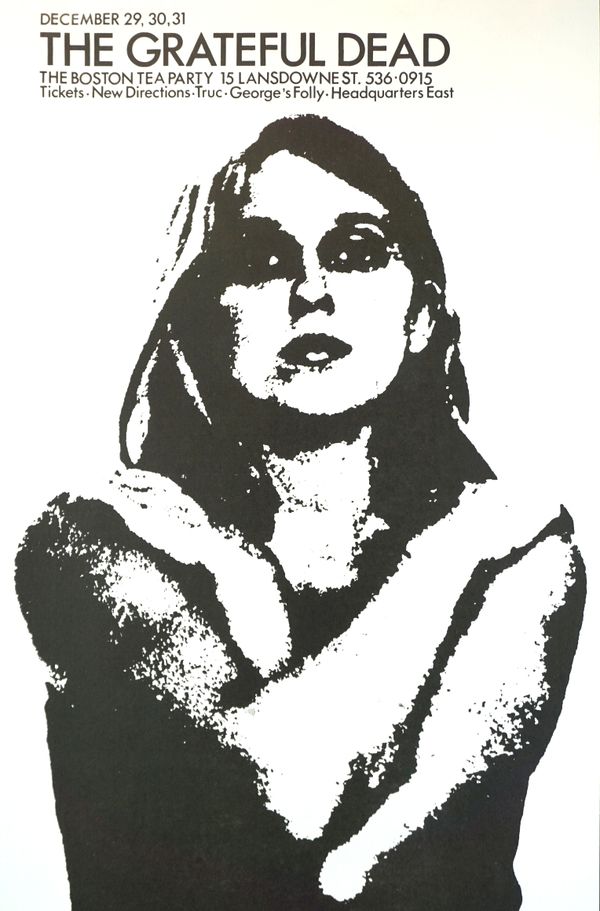 Grateful Dead
Boston Tea Party
Boston, MA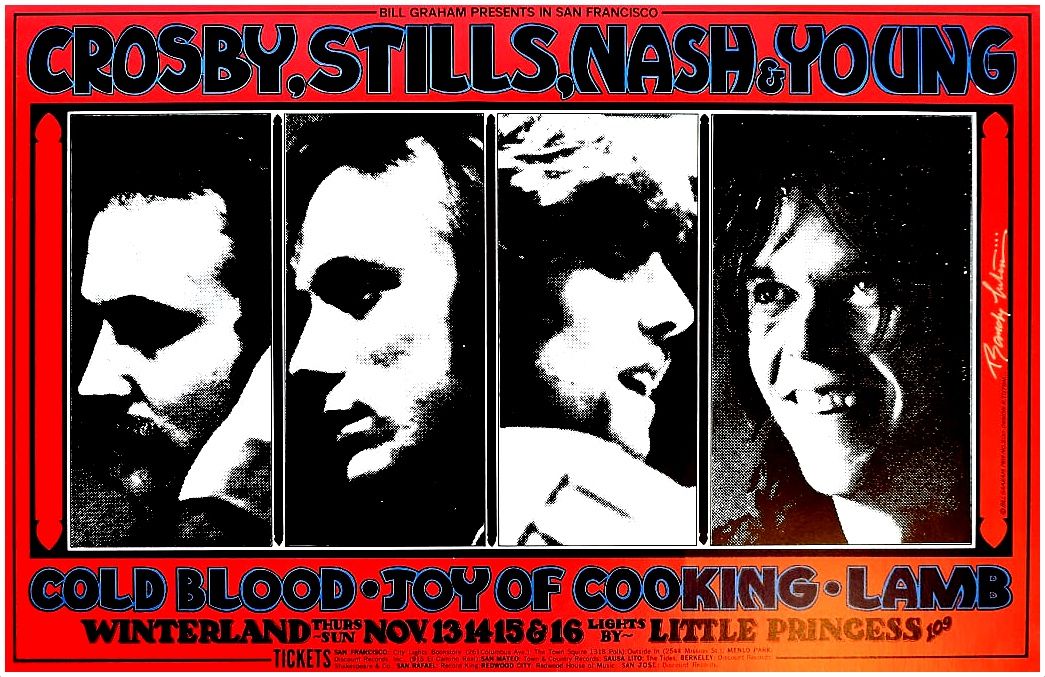 CSNY
Cold Blood
Joy of Cooking, Lamb
Winterland
San Francisco, CA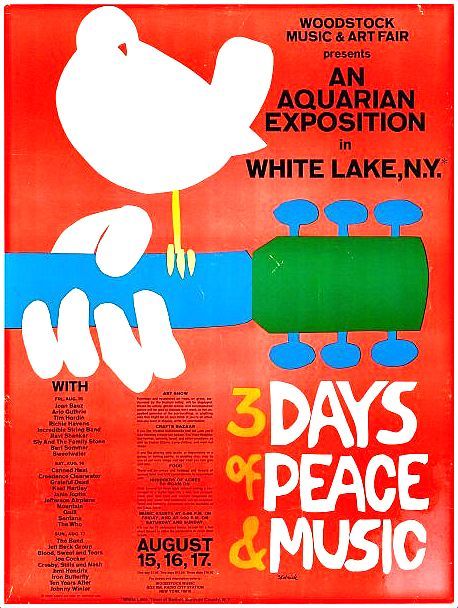 WOODSTOCK MUSIC & ART FAIR
Joan Baez, Arlo Guthrie, Richie Havens
Sly & The Family Stone, Tim Hardin, Sweetwater
Canned Heat, Creedence Clearwater, Grateful Dead
Janis Joplin, Jefferson Airplane, Santana
The Who, The Band, Jeff Beck Group
Blood Sweat & Tears, Joe Cocker, CSNY
Ten Years After, Johnny Winter
Jimi Hendrix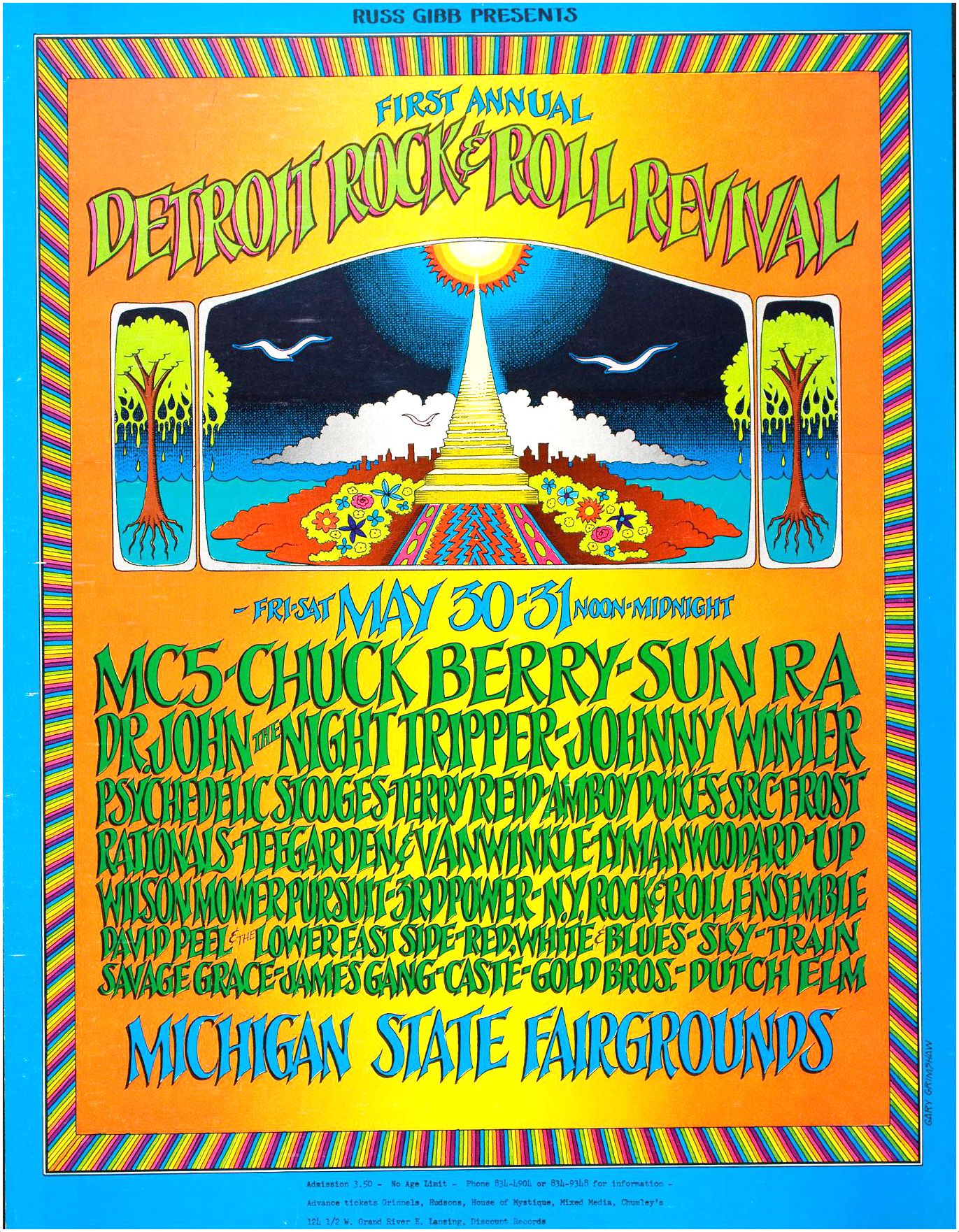 Detroit Rock & Roll Revival Festival
MC5, Chuck Berry, Sun Ra, Dr. John the Night Tripper 
Johnny Winter, Psychedelic Stooges, Terry Reid, Amboy Dukes 
SRC, Frost, Rationals, Tee Garden & Van Winkle, Lyman Woodard 
Wilson Mower Pursuit, 3rd Power, NY Rock & Roll Ensemble 
David Peel & The Lower East Side, Red White & Blues, Sky 
Train, Savage Grace, James Gang, Caste, Gold Bros & Dutch Elm 
Michigan State Fairgrounds 
Novi, MI
"This was one of Michigan's biggest festival shows at the time with over 35 bands treading the boards over two days. The rock scene in Detroit orbited around the famous Grande Ballroom, home to the MC and The Stooges as well as the James Gang, Ted's Amboy Dukes and many more. To ensure the gig got a good crowd, they shut the Ballroom that weekend.  Produced by Russ Gibb who ran the Ballroom and would be the man behind several other festivals in the area, it was largely regarded as a huge success by which I mean, no-one took a bath financially. 
Chuck Berry was the notional headliner on the Friday but everyone had come to see local boys the MC5 along with Johnny Winter, who was playing up a storm all summer long. 
This show marked Johnny Winter's first appearance in Michigan but he was tearing it up at what seemed like every festival that summer of 1969. It was also significant for it being one of Grand Funk Railroad's first shows after forming out of a band called Pack. 
Gary Grimshaw's beautiful poster advertising the event was really striking, evolving out of and influenced by the west coast tradition of Kelly & Mouse and Rick Griffin which he'd seen in San Francisco while skipping town to avoid jail time for a bust (which he eventually beat in court) He did a lot of Ballroom posters and worked on underground press publications for many years. He's grown up with a couple of the MC5 guys and was very much an important cog in the Michgian counterculture wheel. 
The complete band line up was a who's who of late 60s Michigan rock n roll. Brownsville Station, Caste, Chuck Berry, David Peel and The Lower East Side, Dr. John the Night Tripper, Dutch Elm, Grand Funk Railroad, Johnny Winter, Lyman Woodard, MC5, Plain Brown Wrapper, Savage Grace, Sky, SRC, Sun Ra, Teegarden and Van Winkle, The Amboy Dukes, The Frost, The Gold Brothers, The James Gang, The New York Rock and Roll Ensemble, The Rationals, The Red, White and Blues Band, The Stooges, The Third Power, The Up, Train, Wilson Mower, Pursuit, The Bonzo Dog Band. (www.djtees.com)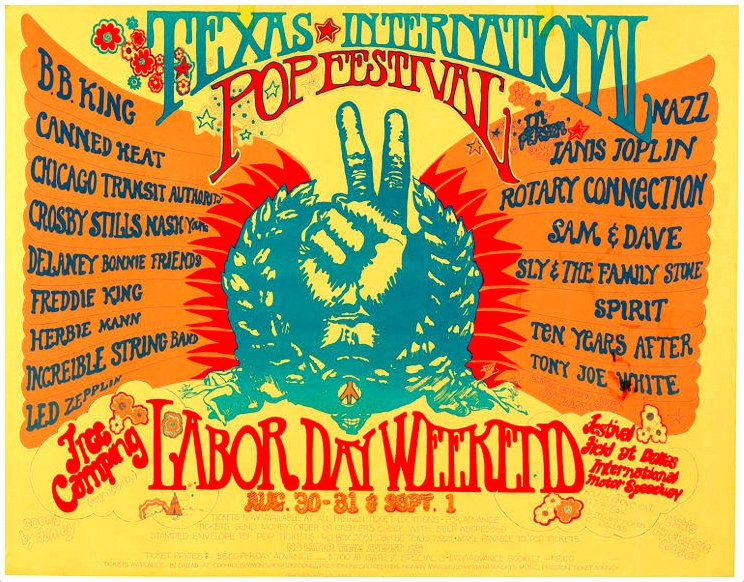 Texas International Pop Festival
"It was the fourth of 1969's big summer rock festivals, following events in Atlanta and Atlantic City and of course Woodstock. On this day, the three-day Texas International Pop Festival near Dallas, was proceeding smoothly.  
The festival was co-produced by the promoters of the Atlanta International Pop Festival and Dallas concert promoters Angus Wynne and Jack Calmes of SHOWCO, Inc. It drew around 125,000 to 150,000 people to the recently opened Dallas International Motor Speedway in Lewisville in a peaceful and well-organized gathering. (One person died of heatstroke; hey, it was late summer in sweltering Texas.)  
The music began each day with a new and relatively unknown band, Grand Funk Railroad. B.B. King played all three days; James Cotton Blues Band, Sam & Dave, Delaney & Bonnie and Friends, jazz flautist Herbie Mann and Chicago Transit Authority (later simply Chicago) all played two days. Top classic rock acts on the bill included Janis Joplin, Ten Years After, Santana, Spirit and Led Zeppelin, whose incendiary performance at the fest is a highly prized bootleg." (bestclassicbands.com)
August 30  - September 1
BB King, Canned Heat, Chicago Transit Authority
Nazz, Janis Joplin, Rotary Connection
CSNY, Delaney & Bonnie and Friends
Sam & Dave, Sly & The Family Stone, Spirit
Freddie King, Ten Years After, Tony Joe White
Herbie Mann, Incredible String Band & Led Zeppelin
Lewisville, TX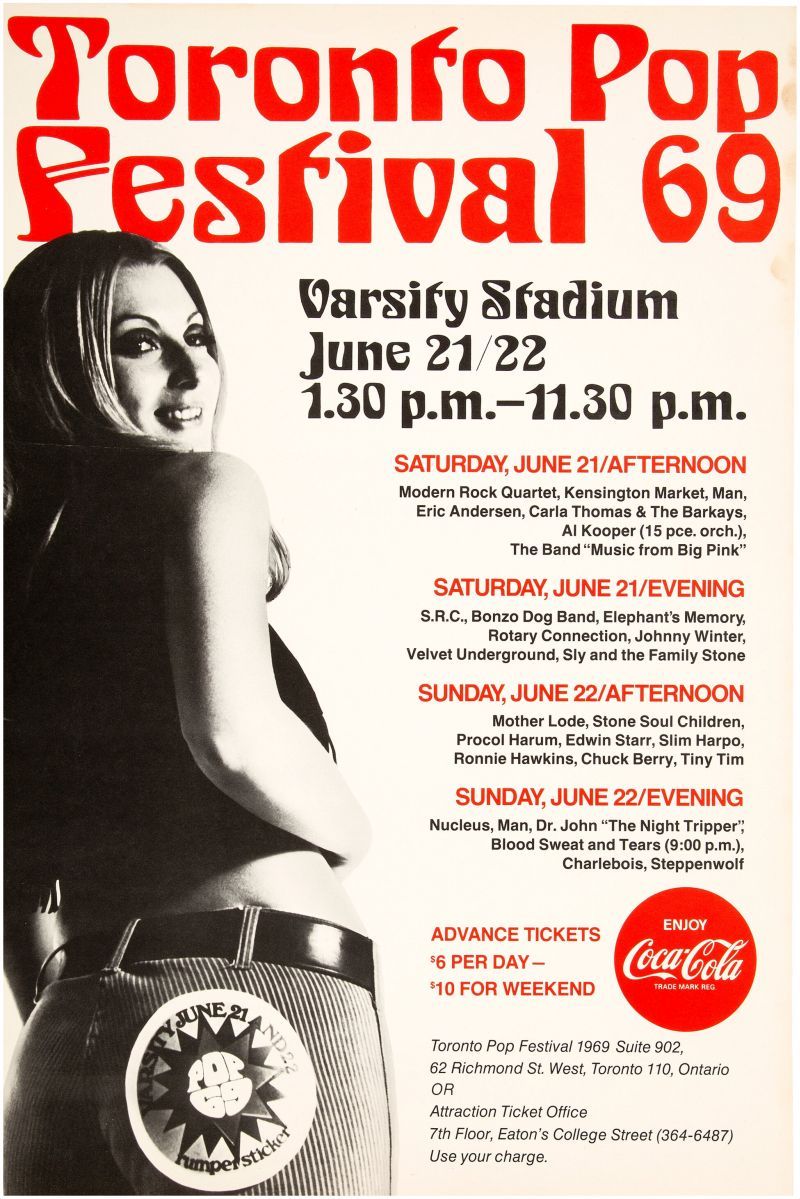 Toronto Pop Festival 69
Modern Rock Quartet, Kensington Market, Man
Eric Andersen, Carla Thomas & The Barkays,
All Kooper w/ a 15 piece orchestra
The Band "Music From Big Pink"
S.R.C., Bonzo Dog Band, Elephant's Memory
Rotary Connection, Johnny Winter
Velvet Underground, Sly & The Family Stone
Mother Lode, Stone Soul Children, Procol Harum
Edwin Starr, Slim Harpo, Ronnie Hawkins
Chuck Berry, Tiny Tim
Nucleus, Man, Dr. John the Night Tripper
Blood Sweat & Tears, Charlebois & Steppenwolf
Toronto Varsity Stadium
Toronto, Canada
"This festival was held at Toronto's Varsity Stadium from noon to midnight on June 21 and 22, 1969 and is not to be confused with the show later in the year where 'Live Peace In Toronto" was recorded, though that was put on by the same people. This was, in effect, a dry run for that show. Tickets were $6 a day or $10 for both days. 
The line-up across the two days was Al Kooper, Blood, Sweet and Tears, Carla Thomas and The Bar Kays, Chuck Berry, Dr. John the Night Tripper, Elephant's Memory, Eric Andersen, Johnny Winter, José Feliciano, Motherlode, Nucleus, Procol Harum, Robert Charlebois, Ronnie Hawkins, Rotary Connection, Slim Harpo, Sly and the Family Stone, SRC, Steppenwolf, The Band, The Bonzo Dog Band (didn't show)The Edwin Starr Band, The Stone Soul Children, The Velvet Underground and Tiny Tim. Alice Cooper wasn't scheduled to play but did.
This festival is reported by some as being life-changing and the moment they turned on to the scene, baby. I guess in those days, a festival or gig was the only way to meet up with likeminds that were otherwise very scattered, so it must've been mind-blowing to see thousands of other people who were into what you were into especially if you lived in a very straight, non-groovy place and previously felt very isolated. We forget now how less connected we all were back in the day and thus how important gigs and festivals were, both musically and culturally." (www.djtees.com)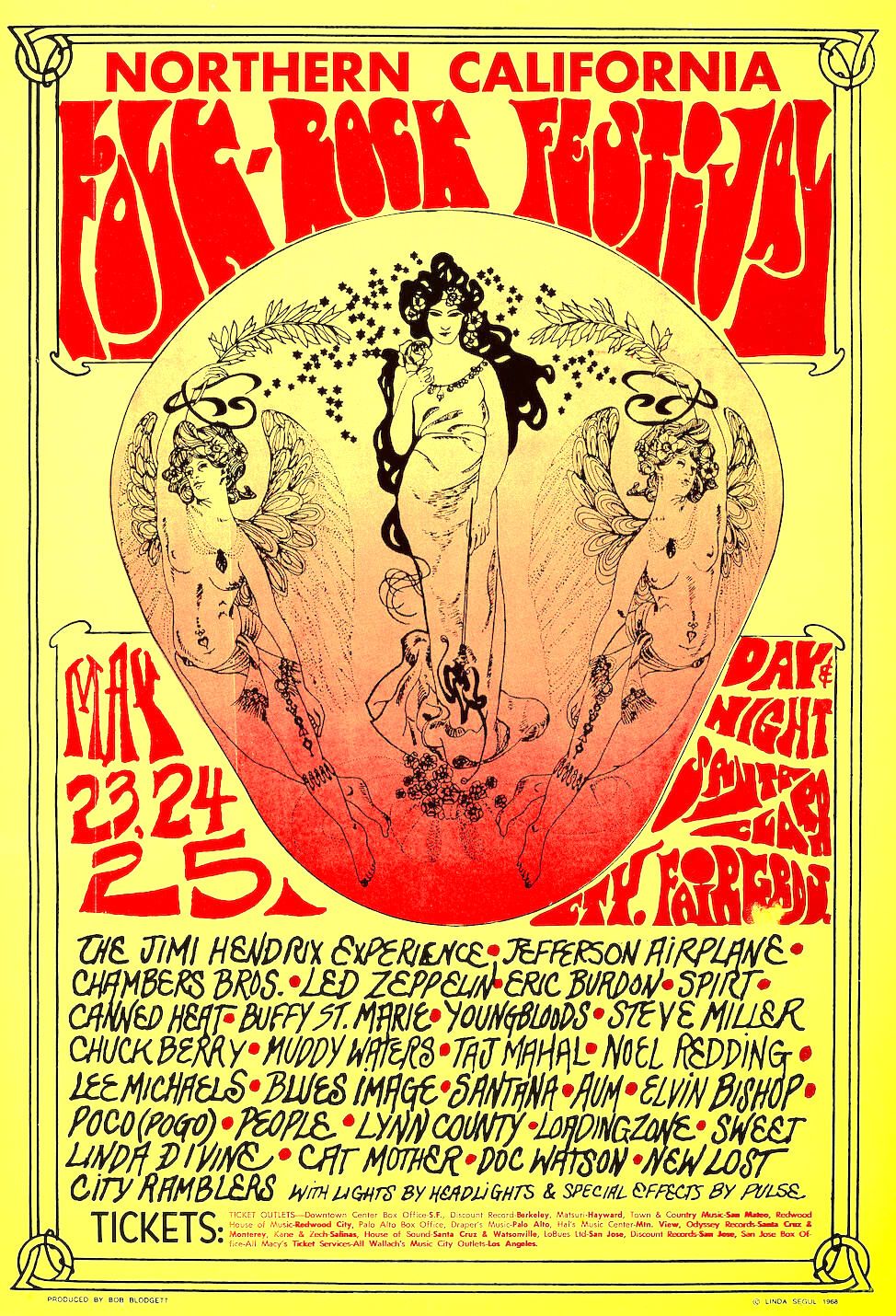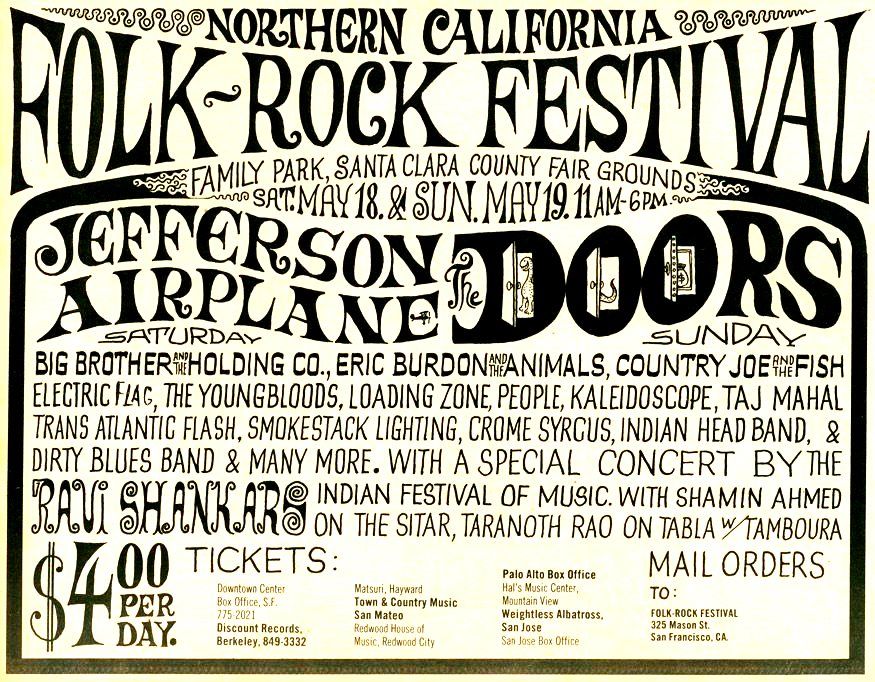 Northern California Folk-Rock Festival
Jimi Hendrix Experience, Jefferson Airplane, The Doors
Chambers Bros, Led Zeppelin, Spirit, Canned Heat, Steve Miller Band
Big Brother & The Holding Co., Eric Burdon & the Animals
Country Joe & The Fish, Electric Flag, The Youngbloods
Lee Michaels, Blues Image, Muddy Waters, Poco (Pogo)
Loading Zone, People, Kaleidoscope, Taj Mahal
Trans Atlantic Flash, Smokestack Lightning, Crome Syrcus, 
Indian Head Band & Dirty Blues Band
Special Concert By Ravi Shankar
Family Park, Santa Clara County Fair Grounds
Santa Clara, CA
The Northern California Folk-Rock Festival was a music festival held at Santa Clara County Fairgrounds in San Jose, California on May 23–25, 1969 and promoted by Bob Blodgett.
The festival featured The Jimi Hendrix Experience, Jefferson Airplane, The Chambers Brothers, Led Zeppelin, Eric Burdon, Spirit, Canned Heat, Buffy Sainte-Marie, The Youngbloods, Steve Miller, Chuck Berry, Muddy Waters, Taj Mahal, Noel Redding, Lee Michaels, Blues Image, Santana, Aum, Elvin Bishop, Poco, People!, Linn County, The Loading Zone, Sweet Linda Divine, Cat Mother, Doc Watson & New Lost City Ramblers, Sable.
Radio station KSJO was warning listeners that the acts advertised on the poster for 1969 festival — particularly Led Zeppelin and Jimi Hendrix — were not going to appear, as they were booked elsewhere at the time. (This situation resulted in a lawsuit — paid for by Zeppelin — against the promoter, who retaliated by paying Hendrix $30,000, an unheard of amount at the time, to fly in by Lear Jet and play for half an hour.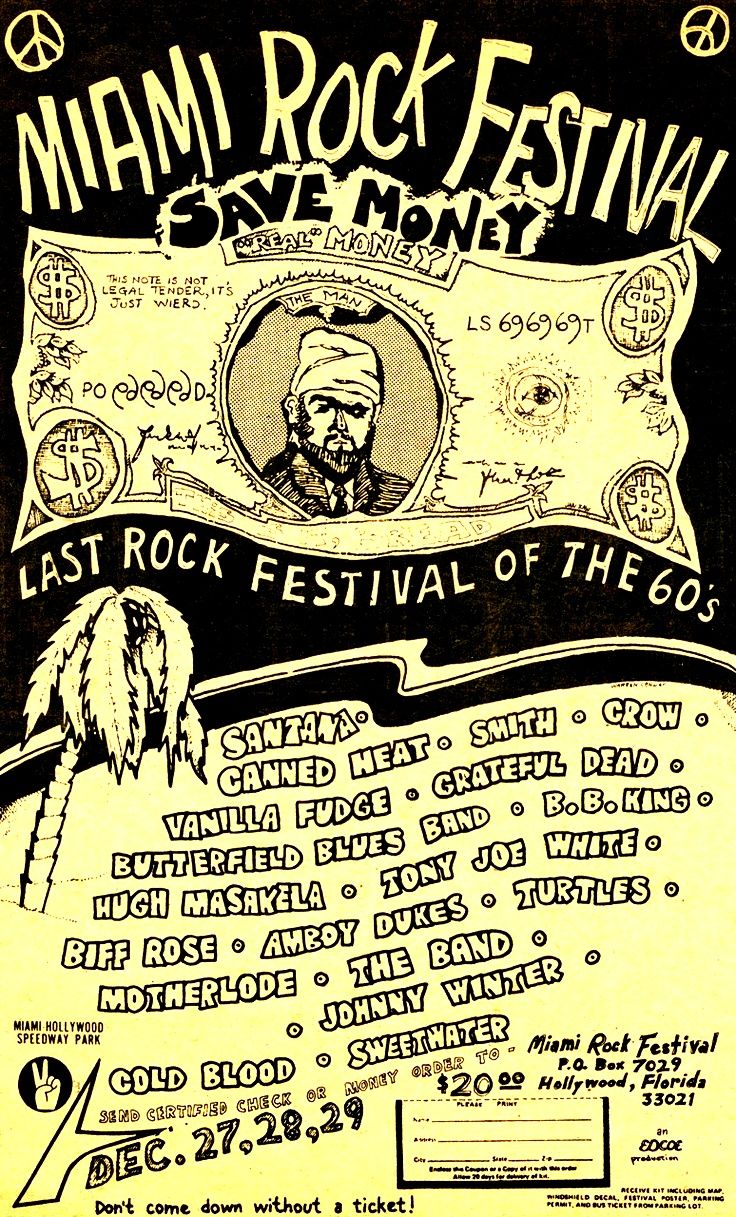 Miami Rock Festival
Santana, Canned Heat, Smith, Crow
Vanilla Fudge, Grateful Dead, Butterfield Blues Band
BB. King, Hugh Masakela, Tony Joe White
Biff Rose, Amboy Dukes, The Turtles
Motherlode, The Band, Johnny Winter
Cold Blood and Sweetwater
Miami Hollywood Speedway Park
Hollywood, FL
"The Miami Pop Festival stands out in the history of rock and roll and of the counterculture for one reason: it was the last festival of the 60s. There had been 43 festivals in 1969 and as the year drew to an end this was held over 3 days from Sat Dec 27, 1969 - Mon Dec 29, 1969 Homestead-Miami Speedway, Homestead, Florida. The bill boasted some of the performers from Woodstock. 
Years later, looking back, The Miami Herald reported 'It drew thousands of young people determined to have fun and avoid paying admission, if they could. It wasn't in Miami. It took place at the Miami-Hollywood Speedway, then 15 long miles west of Hollywood, but now a housing development in the middle of Pembroke Pines. Fans were searched by police, lashed by cold winds and encouraged to turn on to God by Billy Graham. Graham said he appreciated the respectful welcome he got, but police made at least 47 arrests and one young man died in a fall from a spotlight tower.'  
The weather is reported as being cold and wet and also hot. So go figure that one. It seems that it rained heavily at some point and that sent some people away. Because so many people were so stoned at festivals, memories of what happened are often a bit vague. 'I don't remember much, man, but I was definitely there...I think I talked to Johnny Winter...and I was naked at some point, someone stole my tent and I ended up hitchhiking home wrapped in a sleeping bag.' That sort of thing.  
Although this was the last stop on the wild ride that had been the 1960s and 1969 especially, it has slipped through the cracks of history somewhat as a half-remembered three day dope haze. Actually, maybe that is only appropriate!" (www.djtees.com)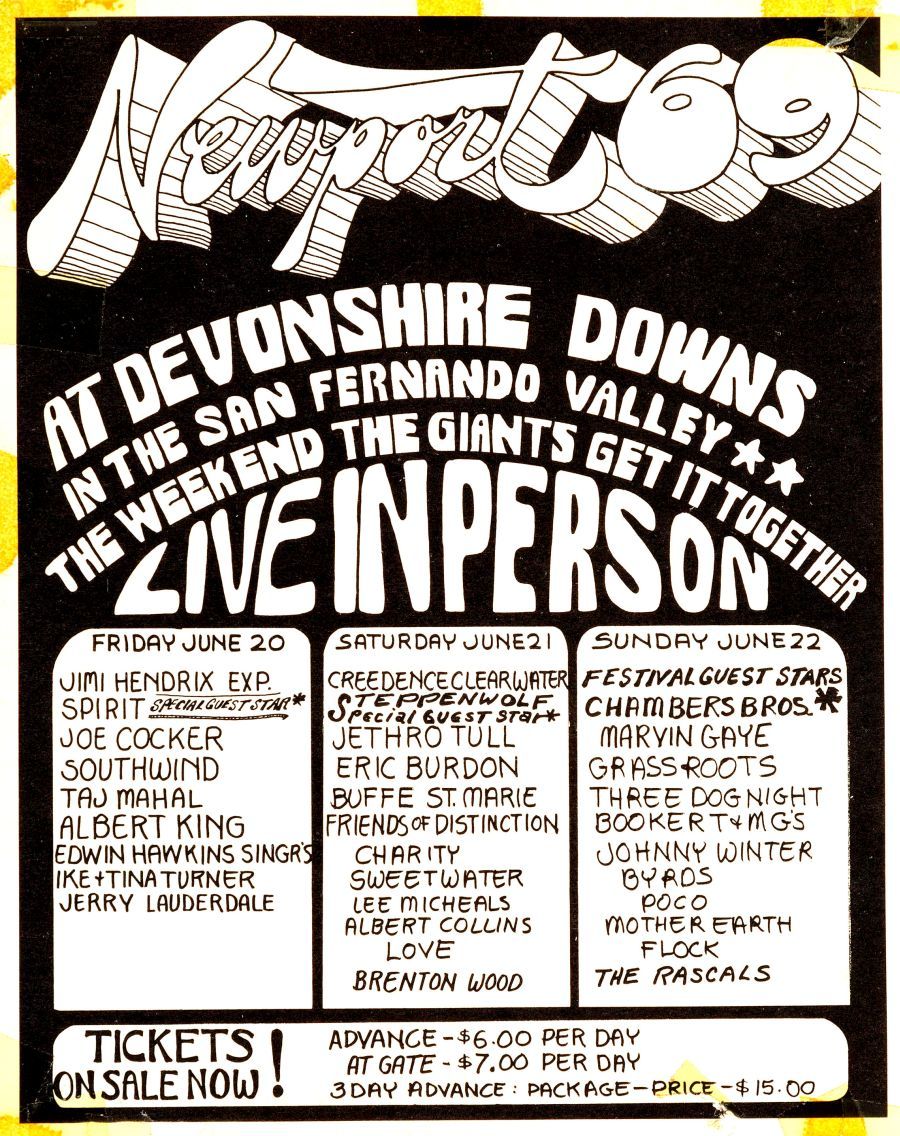 Newport 69 @ Devonshire Downs
"On the weeked of June 20, 1969--two months before Woodstock--Los Angeles hosted its own three-day circus of music, masses and mayhem. About 200,000 people passed through Devonshire Downs during those three days, according to news accounts. Newport '69, as the festival was called, was the largest rock 'n' roll concert to date. Twice as big as anything before.
By sundown, the Devonshire Downs fairground took on an eerie feel. Jimi Hendrix wailed electric madness on stage as bonfires burned through the night.
This was the Woodstock that everyone forgot about." (Los Angeles Times)
Jimi Hendrix Experience, The Chambers Bros
Creedence Clearwater, Steppenwolf, The Rascals
Jethro Tull, Eric Burdon, Marvin Gaye, 
Grass Roots, Three Dog Night, Booker T. & the MG's
Spirit, Joe Cocker, South Wind
Taj Mahal, Albert King
Edwin Hawkins Singers, Ike & Tina Turner
Buffy St. Marie, Friends of Distinction, Charity
Sweetwater, Lee Michaels, Johnny Winter
The Byrds, Poco Love, Albert Collins
Mother Earth, Flock, Brenton Wood
San Fernando, CA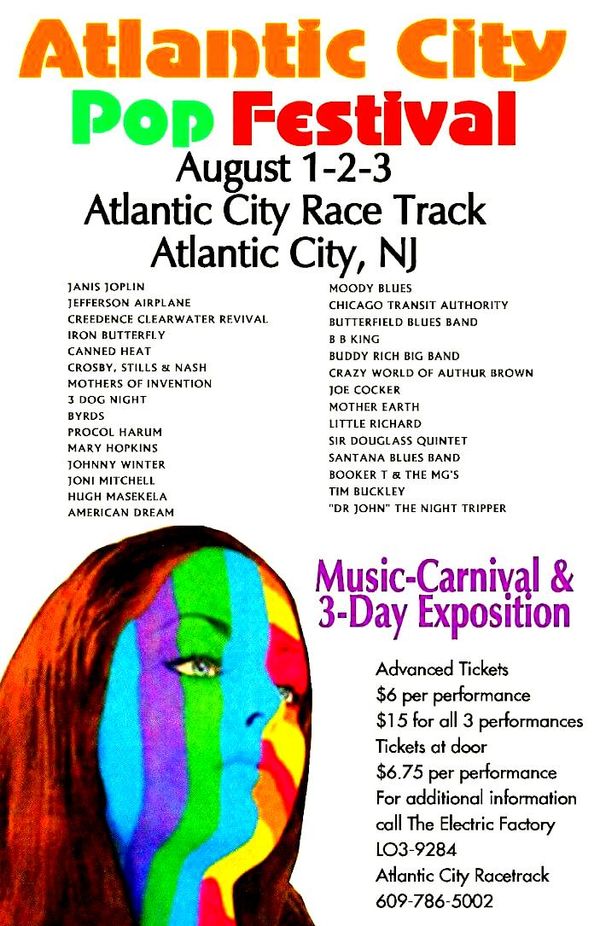 ATLANTIC CITY POP FESTIVAL
Janis Joplin, Jefferson Airplane, Iron Butterfly
Creedence Clearwater Revival, Canned Heat
Crosby Stills & Nash, Mothers of Invention
Three Dog Night, The Byrds, Procol Harum
Mary Hopkins, Johnny Winter, Joni Mitchell
Hugh Masakela, American Dream, Moody Blues
Chicago Transit Authority, Butterfield Blues Band
BB King, Buddy Rich Big Band, Joe Cocker
Crazy World of Arthur Brown, Mother Earth
Little Richard, Sir Douglas Quintet, Santana
Booker T. & The MG's, Tim Buckley
Dr. John the Night Tripper
"The Atlantic City Pop Festival took place in 1969 on August 1, 2 and 3rd at the Atlantic City race track, two weeks before Woodstock Festival. It actually took place in Hamilton Township at the Atlantic City Race Course. There was heavy security at the festival, and the stage the acts performed on was created by Buckminster Fuller. A ticket for the entire 3-day weekend was $15.00 to see all of the performers listed. Attended by some 100,000+ people.
Sadly, not a single note of the Jersey festival was professionally captured on film or tape, said Larry Magid, the Electric Factory Concerts principal who booked the show. Only shaky, amateur-shot 8mm silent-film clips are found on YouTube.
The overall bill at the Atlantic City Pop Festival was more interesting, eclectic, sophisticated than the more famous festival aka Woodstock. The fesstival's lineup boasted global stars like Afro-jazz legend Hugh Masekela and B.B. King. It delivered the roaring Buddy Rich Big Band, and likewise horn-flecked but poppy Chicago and Lighthouse groups, plus envelope-pushing Frank Zappa and the Mothers of Invention (serving a slab of "Uncle Meat"), soul-jamming Booker T. & the MGs and Buddy Miles, plus psychedelic sets by The Chambers Brothers, Lothar and the Hand People, Dr. John, Iron Butterfly, the Tex-Mex spiced Sir Douglas Quintet, quasi-classical Procol Harum and The Byrds.
The brooding folk/jazz poet Tim Buckley connected more fervently to the New Jersey crowd than did John Sebastian at Woodstock. And authentic blast from the past Little Richard, who closed the fest in flamboyant fashion, was much truer to the rebel rockin' code than the parodistic Sha Na Na was at Woodstock.
There were no giant video screens at shows in those days, but the Atlantic City track did have a closed-circuit monitor system so patrons could view the acts (if not hear well). The other interesting production feature of the festival was an airy, geodesic structure looming over the stage, designed by Penn architecture professor Buckminster Fuller, which held stage lights and semi-shielded Janis Joplin and the festival-capping Little Richard from the rain that fell earlier on Sunday night.
Not all went according to plan. The Moody Blues had visa problems and didn't get there. Brand new supergroup-in-training Crosby, Stills and Nash weren't ready for their closeup. They needed more rehearsals, and canceled. Johnny Winter was booked for an afternoon gig by an agent who didn't know the Texas bluesman couldn't play in the sunlight (he was born with albinism). Winter showed up late Sunday and never got on." (Philadelphia Inquirer)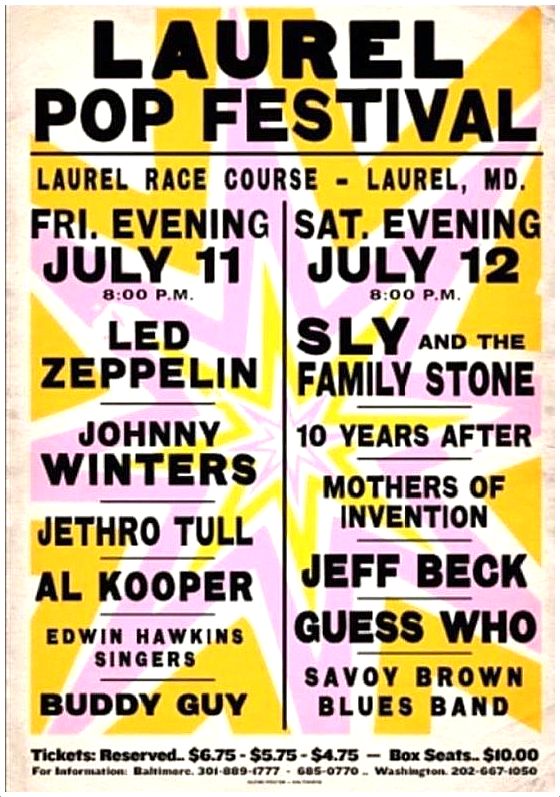 Laurel Pop Festival
Led Zeppelin, Johnny Winters, Jethro Tull
Al Kooper, Edwin Hawkins Singers, Buddy Guy
Sly & the Family Stone, 10 Years After
Mothers of Invention, Jeff Beck
Guess Who and Savoy Brown Blues Band
Laurel Race Course
Laurel, MD
"In the summer of 1969, thousands of young people gathered together to attend a festival showcasing many of the greatest musicians of their generation. Huddled around each other in the mud, these counterculture youth engaged in a capstone event to the rebellious and liberating 1960s. This event, of course, was Maryland's Laurel Pop Festival. 
Indeed, a little over a month before Woodstock, the Laurel Race Course featured its own lineup of impressive and influential rock and pop acts over two nights, July 11 and 12. Though certainly overshadowed by the ever-famous Woodstock and ever-infamous Altamont, the Laurel Pop Festival was special in its own right. 
Featuring a lineup that the Laurel Leader called a "who's who" in pop music,[1] the two-day event was the invention of local promoters Elzie Street and James Scott, who teamed up with George Wein, founder of the famed Newport Folk Festival. The Laurel concert was originally intended as a companion to Wein's Laurel Jazz Festival, which had run annually since 1967.
While the scene at the race track included many of the expected sights and "vibes" of the prototypical 60's rock festival, certain factors set it apart. Its relatively small size and obscurity contributed to its uniqueness. Far from being "half a million strong" as Joni Mitchell famously described Woodstock, Laurel reached a peak of 15,000 attendees. In addition, several of the groups performing were largely still in the "trying to make it" phase of their careers – Jethro Tull and Led Zeppelin had only released a single studio album. 
The recording sessions of Led Zeppelin's critically acclaimed Led Zeppelin II were ongoing during the time of the festival, meaning that attendees had the opportunity to hear some of the group's most famous songs (such as "What is and What Should Never Be" or "The Lemon Song") before most of the world knew they existed.
A notable but forgotten moment in rock history, the Jeff Beck Group played one of its final concerts (if not final) with its original lineup featuring Rod Stewart on the Laurel Pop Festival's second night. Though scheduled to play Woodstock in August, they never did.[7] 
Another highlight was Frank Zappa's Mothers of Invention, who played a characteristically absurd set that made "ribald mockery of all things serious."[8] Still, Zappa's technical proficiency shone through, with one journalist remarking "he had a look on his face as if trying to say 'Look at me, I'm in good full control of the music; not one note got out of hand.'"[9] 
By the time Zappa's ten-man "freakshow" left the stage, it was already 1:10 a.m. with two more acts to go. Pushed back by the rain, the festival's later set-times brought on unforeseen problems. Now beginning to resemble Altamont more than Woodstock, in the cold wee-hours of the morning, concert goers began burning their wooden folding chairs into large bonfires to keep warm. 
Following a lengthy set-up time and an announcement saying "the management has asked you please not to burn the chairs," Sly & the Family Stone took the stage around 2 a.m.[10] With fires still burning in the race-course infield, the soul-funk group performed its hit "I Want to Take You Higher" among other songs, but their set was cut short. Prince George's County police and venue management had had enough of the raucous music echoing through Laurel (which was by all journalists' accounts, far too loud), as well as the continued bonfires. The group was abruptly directed off-stage, as one attendee purportedly heaved a chair at the stage-hands.[11] The festival's final act, The Savoy Brown Blues Band, never went on." (boundarystones.weta.org)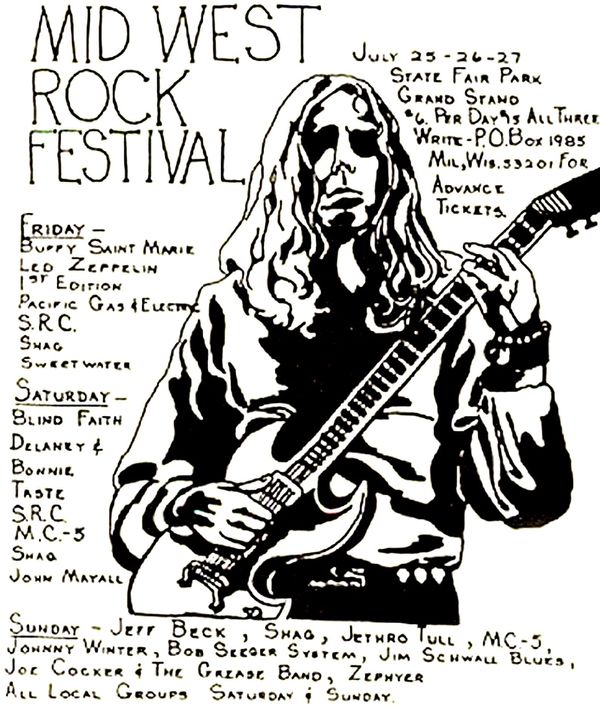 MID WEST ROCK FESTIVAL 
Buffy Saint Marie, Shag 
Pacific Gas & Electric, Sweetwater 
Led Zeppelin, Blind Faith 
John Mayall, Delaney & Bonnie and Friends 
Taste, MC5, Jeff Beck, Jethro Tull 
Johnny Winter, Bob Seeger System, Sigel Schwall Blues Band 
Joe Cocker & The Grease Band, Zephyer 
State Fair Park  Milwaukee, WI
Held July 25 to 27, 1969, the Midwest Rock Festival had a lineup almost as star-studded as that jammed-to-capacity event in upstate New York. Among those playing State Fair Park that weekend were rock gods Led Zeppelin; Blind Faith, the short-lived English supergroup including Eric Clapton and Steve Winwood; guitar hero Johnny Winter; the First Edition with Kenny Rogers; folk star Buffy Sainte-Marie; SRC; Pacific Gas & Electric; and the Bob Seger System.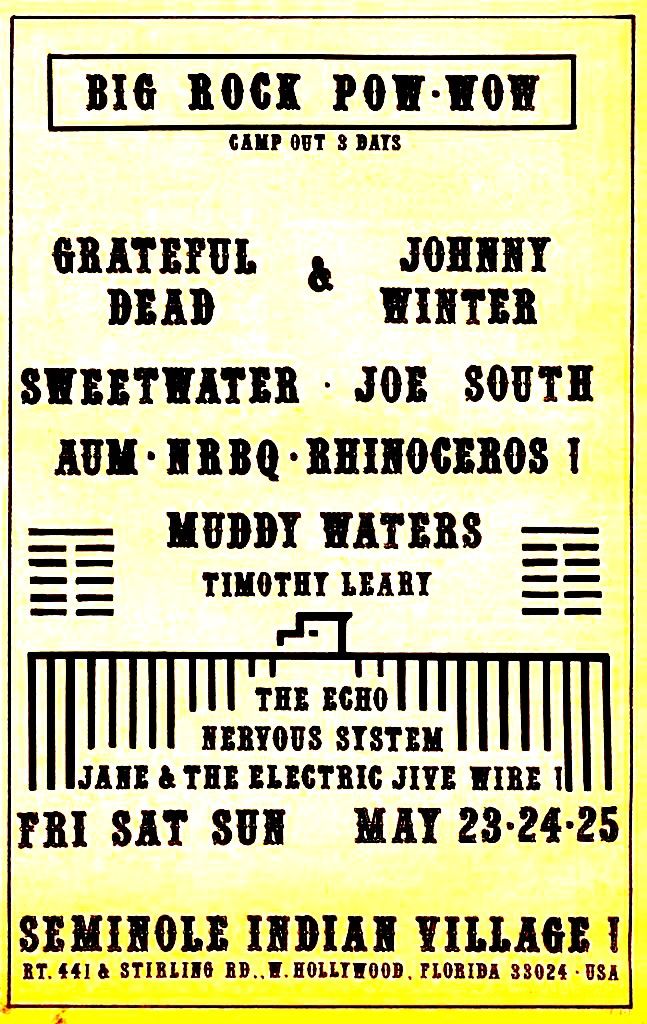 BIG ROCK POW-WOW
Grateful Dead, Johnny Winter
Sweetwater, Joe South
Aum, NRBQ, Rhinoceros
Muddy Waters, Timothy Leary
The Echo, Nervous System
Jane & The Electric Jive Wire
Seminole Indian Village
West Hollywood, FL
"Big Rock Pow-Wow '69 took place on Friday, Saturday, and Sunday, May 23, 24, and 25, 1969, at the Hollywood Seminole Indian Reservation in West Hollywood, Florida. 
Other artists who performed at the festival included Grateful Dead, Johnny Winter, Sweetwater, Joe South, Aum, NRBQ, Rhinoceros, Muddy Waters, and the Youngbloods. 
A band called Sun Country played as NRBQ. They were started by brothers Lee & Stephen Tiger, sons of Buffalo Tiger, a chief of the Floridian Miccosukee Tribe. As teens they gigged in Miami garage bands including the Renegades and a brief incarnation of NRBQ which was how they were listed at this festival.The brothers formed Sun Country in 1968. They toured the West Coast in 1969, playing venues including the famed Whisky-a-Go-Go and opening for acts including Frank Zappa's Mothers of Invention. They were signed to Bernard Stollman's ESP label, Sun Country and issued its self-titled record in 1969. It flopped and they barely made it into the 70s. NRBQ went on to manydifferent incarnations. 
At the end of the Saturday night concert, Timothy Leary spoke from the stage, campaigning for Governor of California. The Dead's set from this festival was released as Road Trips Vol. 4 No.1 and is well-documented all over the internet. Their set was largely that which was released that year on Live/Dead 
While being often listed as a major Florida rock festival, The Dead aside, there is little documentation of the event which rather suggests it all went off without many of the problems that dogged so many late 60s festivals." (www.djtees.com)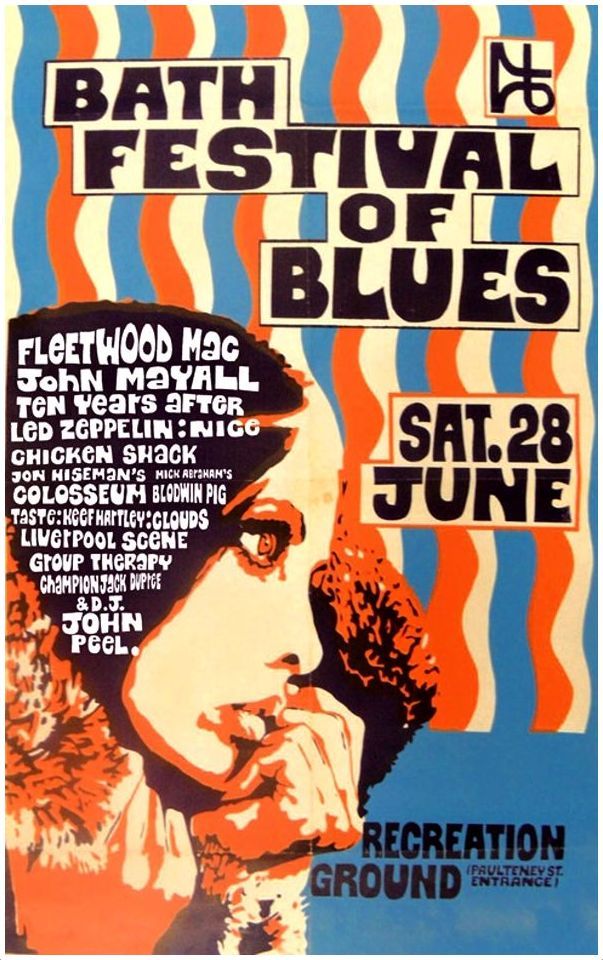 BATH FESTIVAL OF BLUES
Fleetwood Mac, John Mayall, Ten Years After 
Led Zeppelin, The Nice, Chicken Shack 
Jon Hiseman's Colosseum, Blodwin Pig 
Taste, Keef Hartley Band, Clouds 
Liverpool Scene, Group Therapy 
Champion Jack Dupree & DJ John Peel 
Bath Pavilion Recreational Ground 
 Bath, Somerset, UK
The Bath Festival of Blues was a music festival held at the Bath Pavilion Recreational Ground in Bath, Somerset, England, on Saturday 28 June 1969. It featured a lineup of British blues bands, including Fleetwood Mac (the headliners), John Mayall's Bluesbreakers, Ten Years After, Led Zeppelin, The Nice, Chicken Shack, Jon Hiseman's Colosseum, Mick Abrahams' Blodwyn Pig and Principal Edwards Magic Theatre amongst others.
The festival proved very popular, selling out all 30,000 tickets in the first week, surprising both the townsfolk and the promoters. The only major problem occurred when The Nice's use of bagpipers caused the stage to collapse and had to be repaired.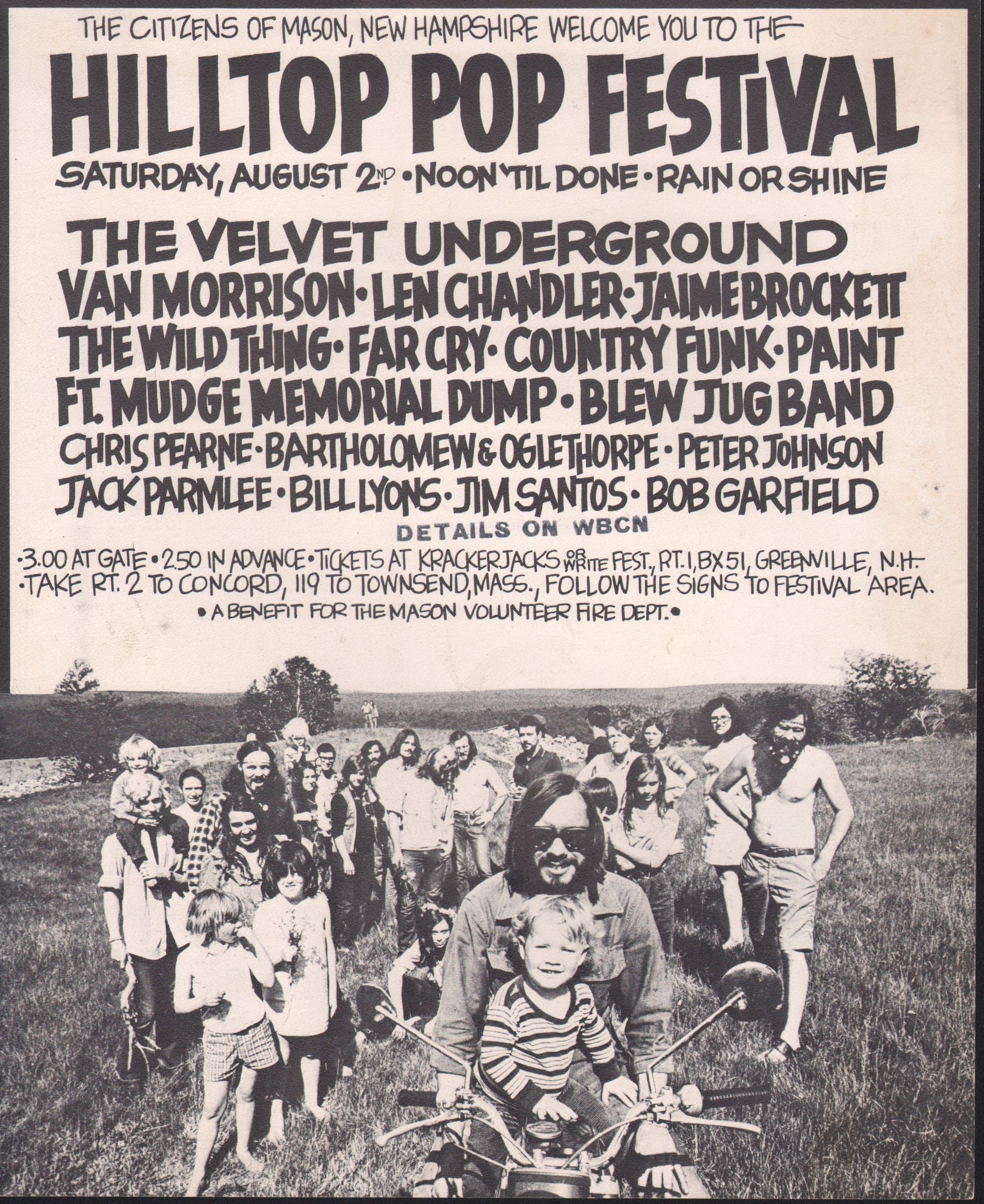 Hilltop Pop Festival 
The Velvet Underground, Van Morrison, Len Chandler 
Jaime Brockett, The Wild Thing, Far Cry 
Country Funk, Paint, Mudge Memorial Dump 
Blew Jug Band 
Mason, NH
"Two weeks before Woodstock, a one-day festival occurred in Mason, New Hampshire. Mason sits on the border of New Hampshire and Massachusetts and is about 60 miles from Boston. 
The event truly reflected the cultural revolution's 1960's zeitgeist: it was a benefit for the Mason Volunteer Fire Department to buy a new fire engine. Admission to the event was $3, all the artists performed for free." (woodstockwhisperer.info)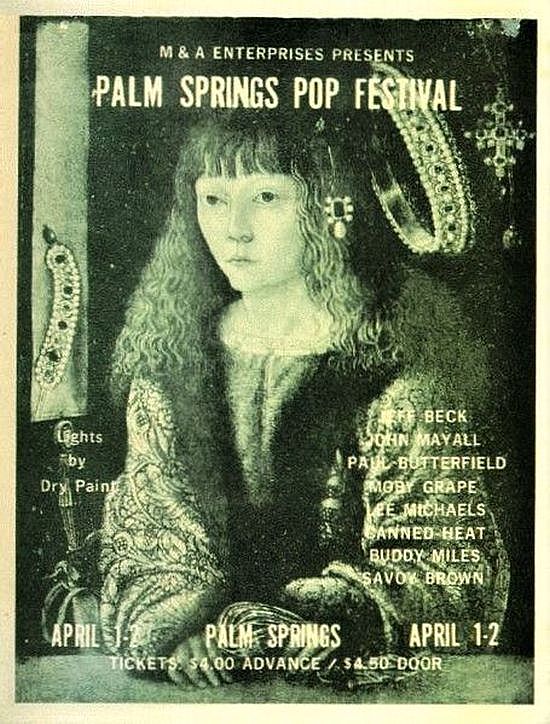 PALM SPRINGS POP FESTIVAL
Jeff Beck
John Mayall, Paul Butterfield
Moby Grape, Lee Michaels
Canned Heat, Buddy Miles, Savoy Brown
Palm Springs, CA
"The Palm Springs Pop Festival was held in April 1969. On the bill were the likes of Procol Harum, The Doors, Canned Heat, John Mayall, Savoy Brown, Steve Miller, Ike and Tina Turner, Eric Burdon and the Animals, the Flying Burritos Brothers, Lee Michael, Moby Grape, Buddy Miles Express, the Jeff Beck Group with Rod Stewart and the Paul Butterfield Blues Band. All pretty cool music to listen to in the hot desert. Jeff Beck didn't play because he got into a fight with Rod Stewart at the hotel, as the band fell apart. 
The smell of incense and Mexican pot was thick in the air. Students had come from San Diego and Los Angeles en masse, hoping to buy tickets for the two concerts that were sponsored by Los Angeles FM stations as part of the two-day festival. The first concert was held three miles east of Palm Springs in Cathedral City at the Sunair Drive-In. The marquee at the theatre read: Tuesday only Palm Springs Pot Festival from 6 to Midnight 'Come high and stay high.' t. 
The day of the event, ticket holders were let in and throngs of others stood outside hoping to get past the gates and into the venue. More than 5,000 concert-goers filled the drive-in. Those who could not get in broke holes in the fences and pushed in to see the bands and revel in the music. This despite the fact that ticket prices were just $4.50 The second night, April 3, at the Palm Springs Angel Baseball Stadium, law enforcement teams kept the peace by securing the stadium after the 3,500 long hairs were let in. 
All around the sleepy desert town students and freaks hung out and got it on. There was public nudity and the having of carnal relations in the open air. Well, it was all very shocking and the locals didn't like it one bit. The local paper called it "a hobo jungle" though I'm willing to bet few actual hobos were there." (www.djtees.com)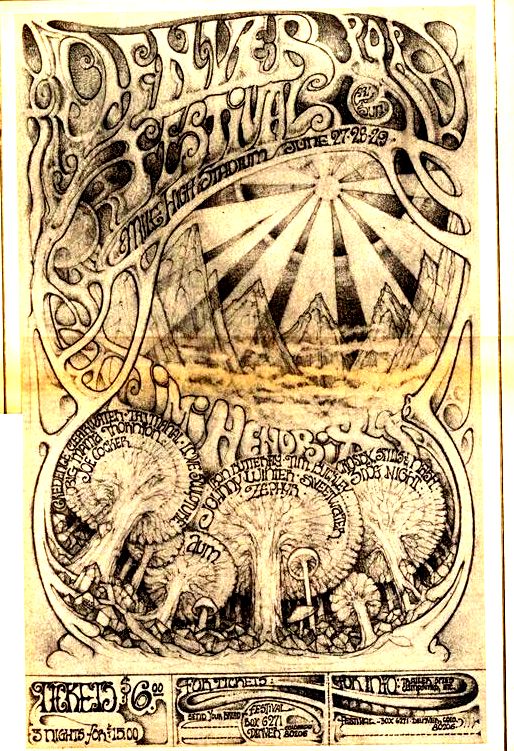 DENVER POP FESTIVAL
Big Mama Thornton, The Flock, Three Dog Night
Frank Zappa & The Mothers of Invention
Iron Butterfly, Aorta, Zephyr'
Poco, Johnny Winter, Tim Buckley
Creedence Clearwater Revival
Aum, Rev. Cleophus Robinson
Joe Cocker
Jimi Hendrix Experience
"Unlike the free-form happening in upstate New York, the Denver festival had the full support and local resources of a major city, taking place in Denver Mile High Stadium. There were high expectations for the Festival; it was commonly called the "First Annual" Denver Pop Festival. The peak attendance was estimated at 50,000, though on Sunday when it was declared a free festival, that number may have been higher. Ticket prices were $6 per day, or $15 for all three days (Fri, Sat, Sun). 
Frank Zappa is credited by some with inventing the audience wave during his set. He assigned sections of the stadium (audience) to each make different odd sounds and gestures, including standing with arms raised.
The festival featured the final performance of The Jimi Hendrix Experience, then the highest paid act in rock." (Wikipedia)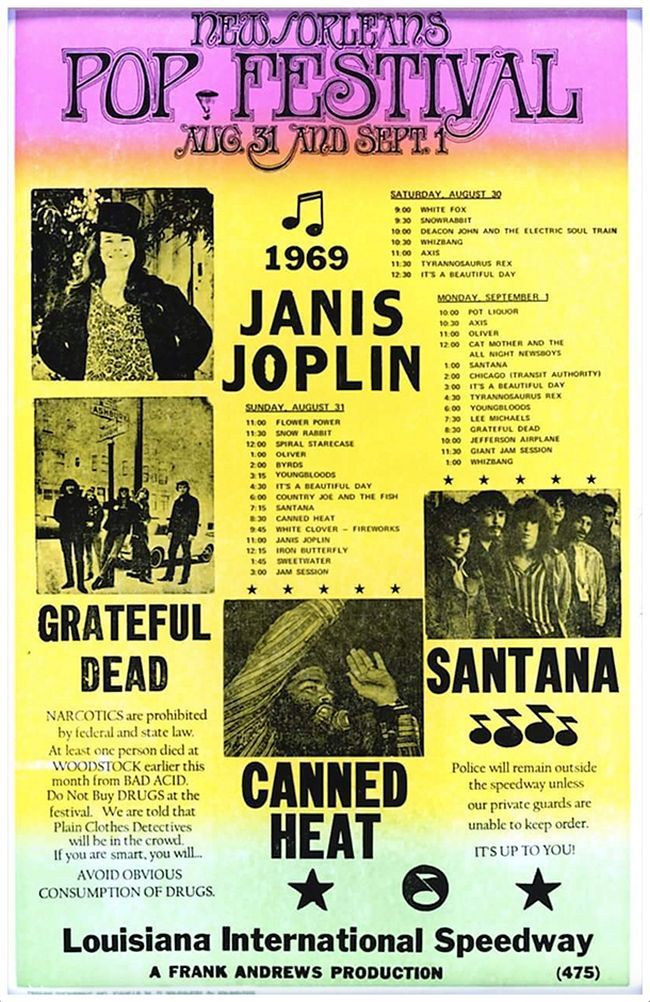 NEW ORLEANS POP FESTIVAL
White Fox, Snow Rabbit
Deacon John & The Electric Soul Train
Whizbang, Axis, Tyrannosaurus Rex
It's A Beautiful Day, Flower Power
Spiral Staircase, Oliver, Smyth
The Youngbloods, Country Joe & The Fish
The Byrds, Canned Heat
Iron Butterfly, Janis Joplin, Santana
Cat Mother & The All Night Newsboys, Chicago
Lee Michaels, Grateful Dead, Jefferson Airplane
Dr. John VooDoo Show
Giant Jam Session featuring:
Jefferson Airplane, Grateful Dead, Cat Mother
Dantana, Chicago, It's A Beautiful day
"The schedule of the New Orleans Pop Festival is known with relative certainty. The concert poster contained the complete lineup and time of appearance. Newspaper articles a day or two prior to the concert repeated the highlights of the poster's schedule with a few changes. Newspaper reports after the performances confirm that all bands on Sunday which were scheduled played Without any media reports to the contrary, it is assumed that Saturday's schedule took place as planned. 
Lesser known bands were scheduled to play an hour apart, better known bands were given an hour and 15 minutes, and Jefferson Airplane was booked for a two-hour concert. The demands of the crowd for encores quickly put the festival off schedule, pushing performance times later and later as the day wore on, although the double stage did allow a band to get on stage before the preceding band was finished, drastically reducing the intermission between bands." (Wikipedia)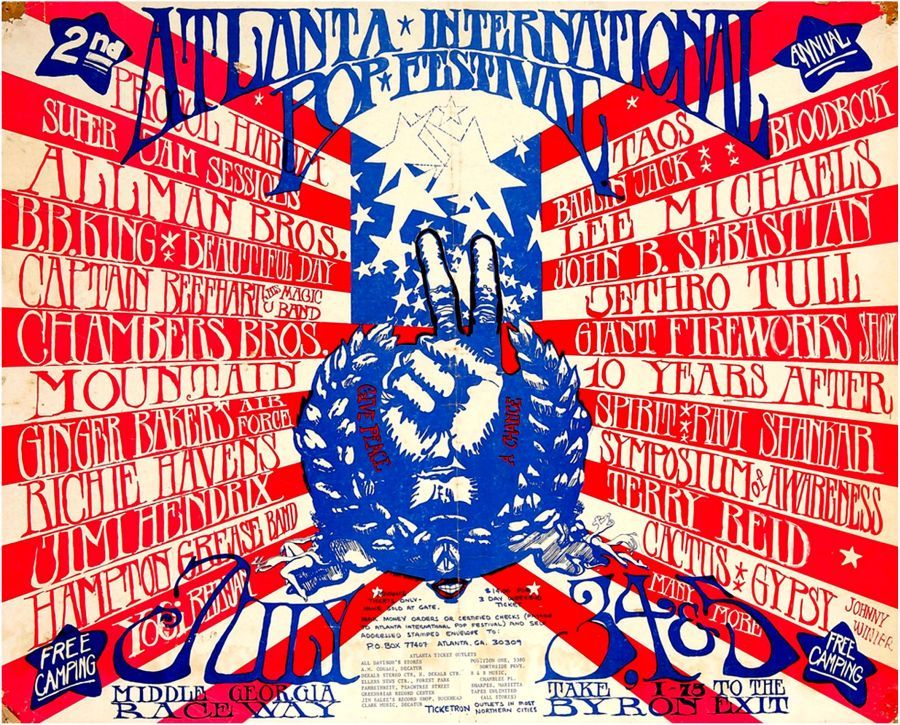 ATLANTA INTERNATIONAL POP FESTIVAL
Procol Harum, Alllman Bros., B.B. King
It's A Beautiful Day, Capt. Beefheart & His Magic Band
Chambers Bros., Mountain, Ginger Baker's Air Force
Richie havens, Jimi Hendrix, Hampton Grease Band
Tom Rush, Taos, Ballin Jack, Bloodrock, Johnny Winter
John B. Sebastian, Jethro Tull, Ten Years After
Spirit, Ravi Shankar, Terry Reid, Cactus, Gypsy
Super Jam Session, Giant Fireworks Show
Symposium of Awareness
"The Atlanta International Pop Festival was organized by a seventeen-member promotional team that included Chris Cowing, Robin Conant and Alex Cooley. Cooley was also one of the organizers of the Texas International Pop Festival a few weeks later on Labor Day weekend, as well as the second, and last, Atlanta International Pop Festival the following summer, and the Mar Y Sol Pop Festival in Puerto Rico from April 1–3, 1972. The sound system for the 1969 Atlanta festival was supplied by Hanley Sound of Medford, Massachusetts, and the light show was provided by The Electric Collage of Atlanta, both of which would return for the second Atlanta Pop Festival. Although his name appeared on the promotional poster, Chuck Berry did not perform at the festival. 
On the Monday following the festival, July 7, the festival promoters gave Atlanta's music fans a gift: a free concert in Atlanta's Piedmont Park featuring Chicago Transit Authority, Delaney & Bonnie & Friends, and Spirit, all of whom had played at the festival, and Grateful Dead, who had not. According to the Atlanta Journal and Constitution, the free event was the promoters' way of showing 'their appreciation for the overwhelming success of the festival'. although Alex Cooley has also described their motivation as simple hippie guilt at making a few-thousand-dollar profit." (Wikipedia)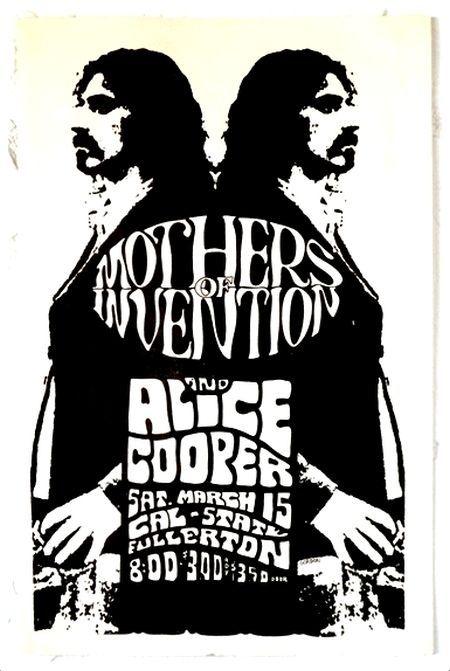 Mothers of Invention
Alice Cooper
Cal State
Fullerton, CA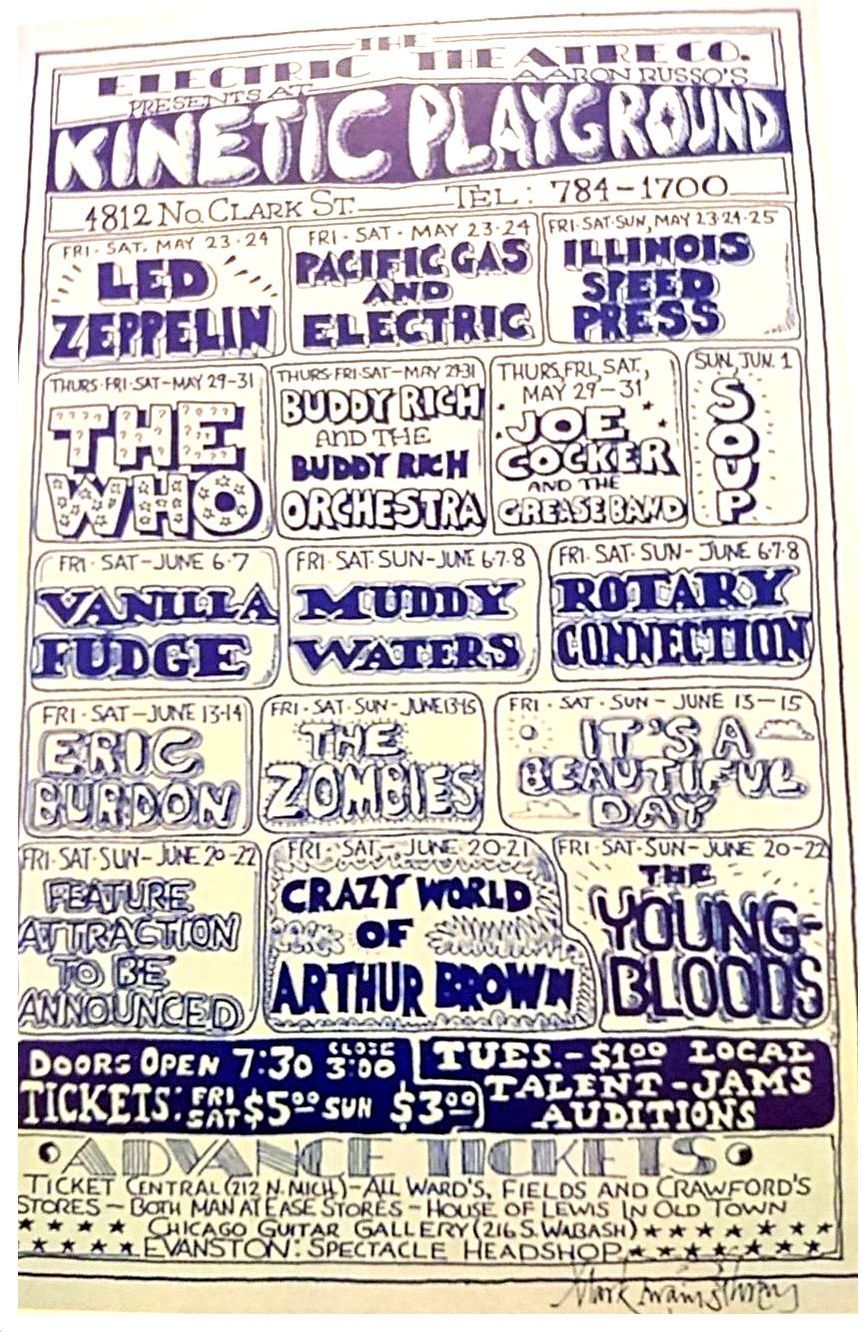 Led Zeppelin, Pacific Gas & Electric, Illinois Speed Press
The Who, Buddy Rich & His Orchestra, Joe Cocker & the Grease Band
Soup, Vanilla Fudge, Muddy Waters, Rotary Connection,
Eric Burdon, The Zombies, It's A Beautiful Day
Crazy World of Arthur Brown, The Youngbloods
Kinetic Playground
Chicago, IL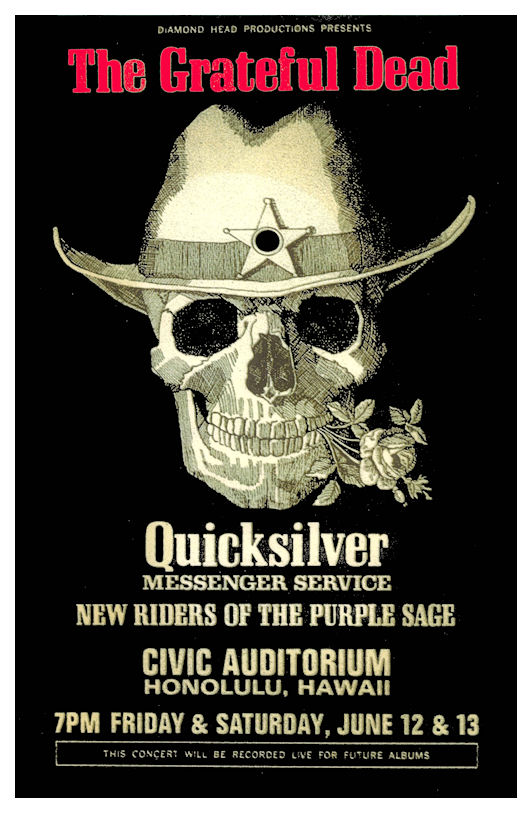 Grateful Dead
Quicksilver Messenger Service
New Riders of the Purple Sage
Civic Auditorium
Honolulu, HI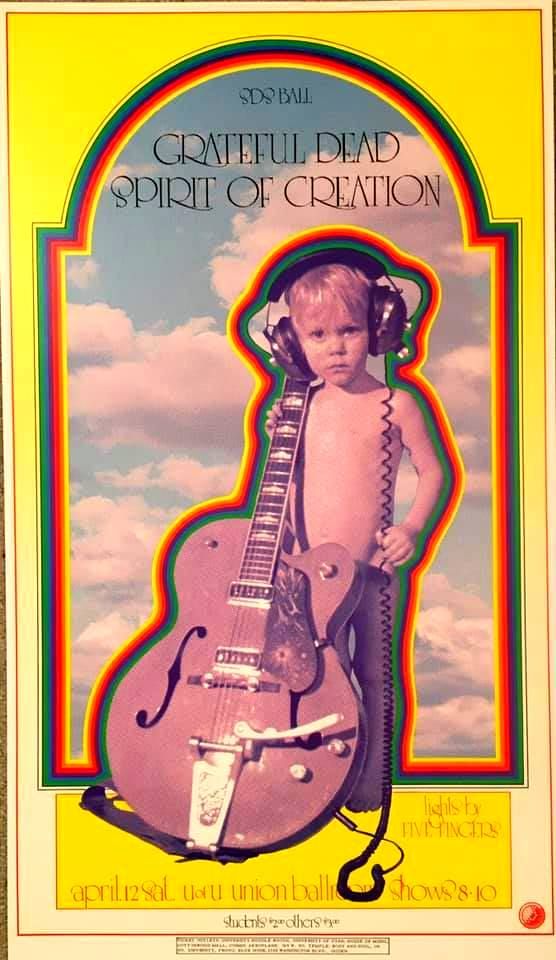 Grateful Dead
Spirit of Creation
SDS Ball Student Union Ballroom
University of Utah
Salt Lake City, UT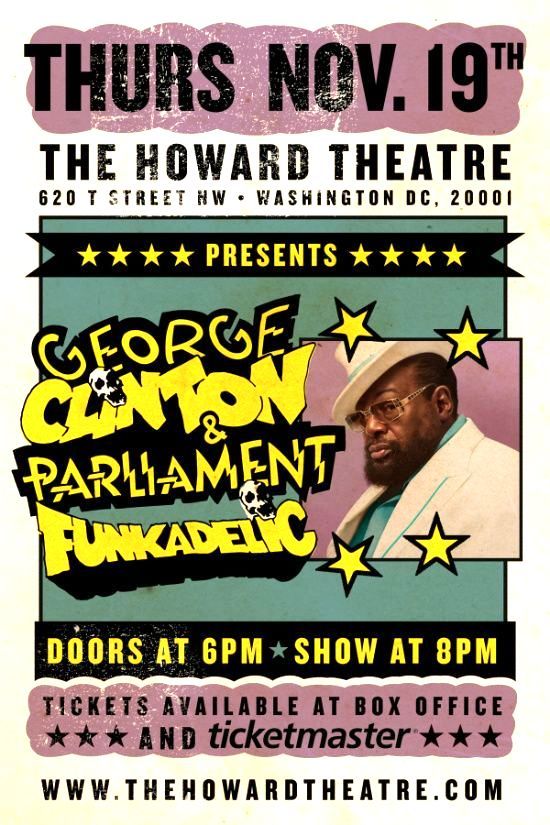 George Clinton & Parliment
Funkadelic
The Howard Theatre
Washington, D.C.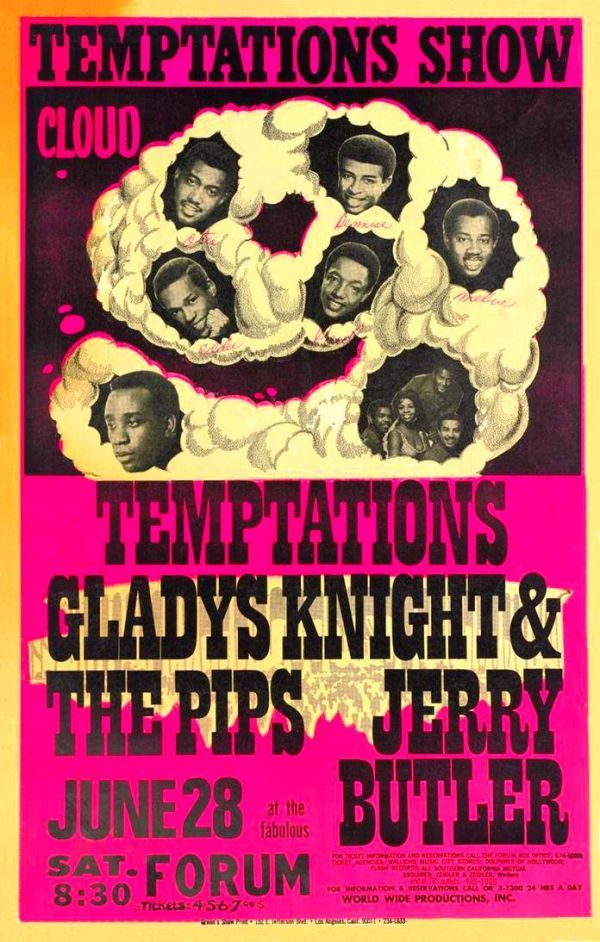 Temptations
Gladys Knight & The Pips
Jerry Butler
LA Forum
Los Angeles, CA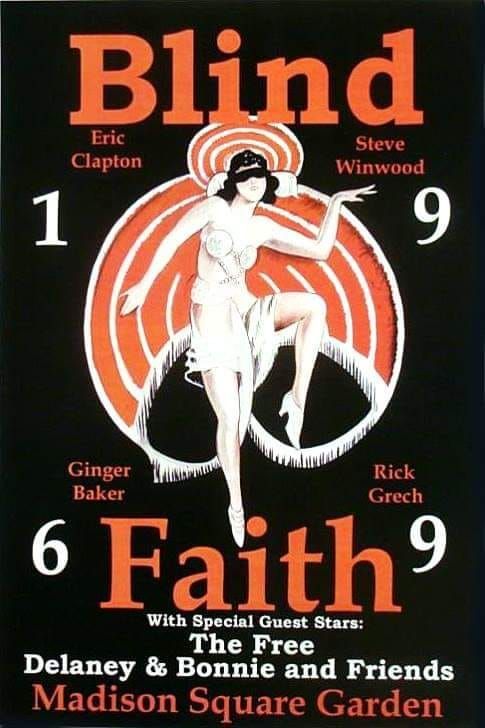 Blind Faith
Free
Delaney & Bonnie & Friends
Madison Square Garden
NYC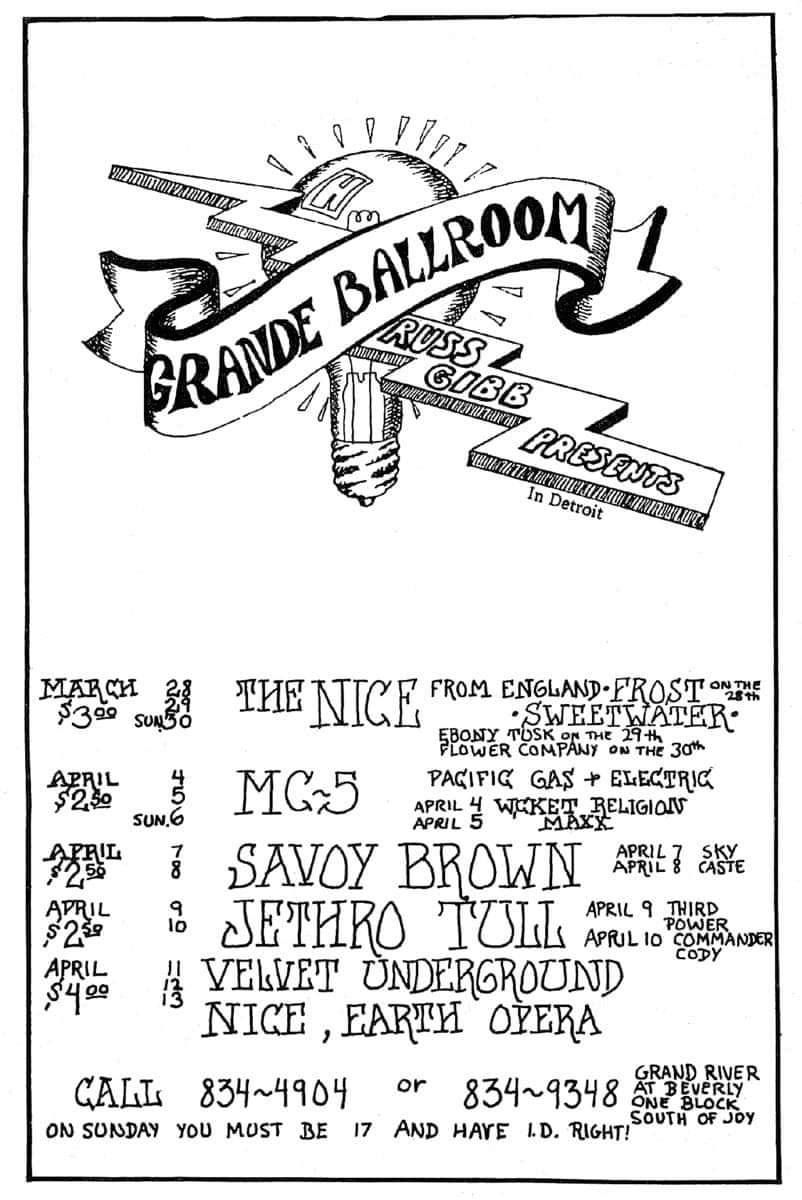 The Nice, Sweetwater
MC5, Pacific Gas & Electric
Savoy Brown
Jethro Tull
Velvet Underground
Earth Opera
Grande Ballroom
Detroit, MI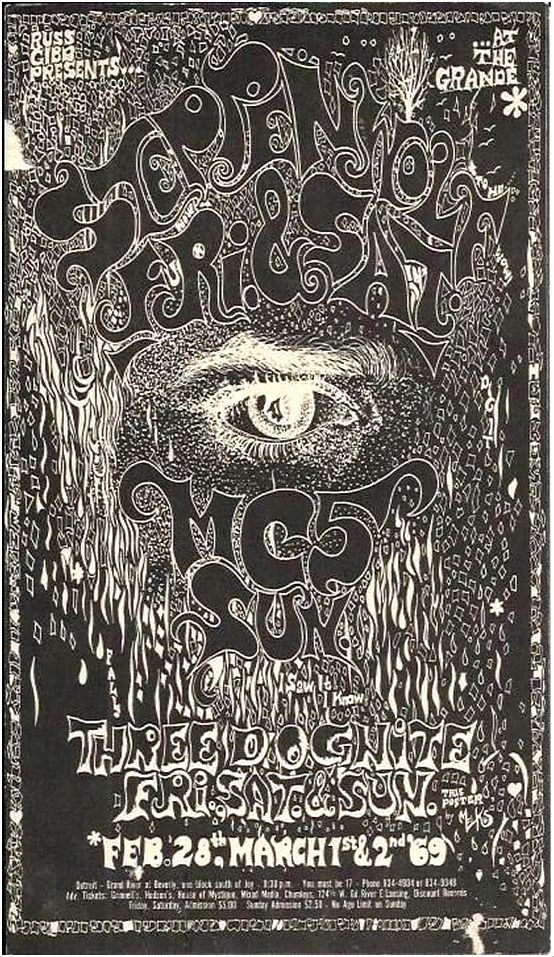 Steppenwolf
Three Dog Night
MC5
Grande Ballroom
Detroit, MI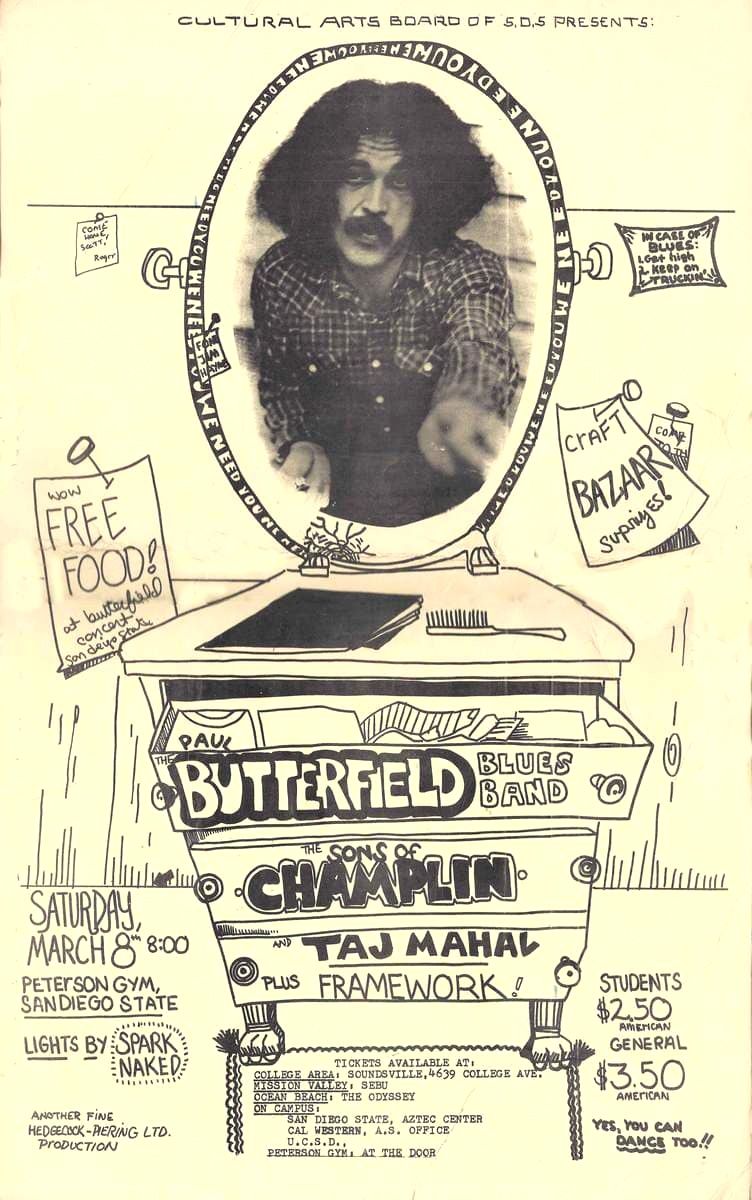 Paul Butterfield Blues Band
Sons of Champlin
Taj Mahal
Framework
San Diego State College @ the Petersen Gym
San Diego, CA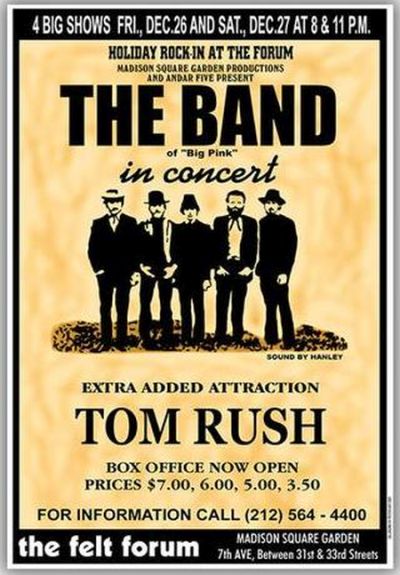 The Band
Tom Rush
The Felt Forum
NYC

Taste
Deep Purble
Malvern Winter Gardens
Worcestershire, UK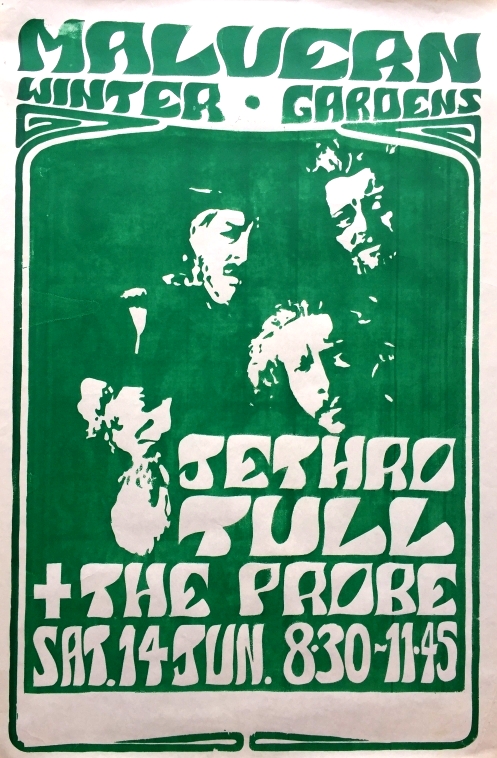 Jethro Tull
The Probe
Malvern Winter Gardens
Worcestershire, UK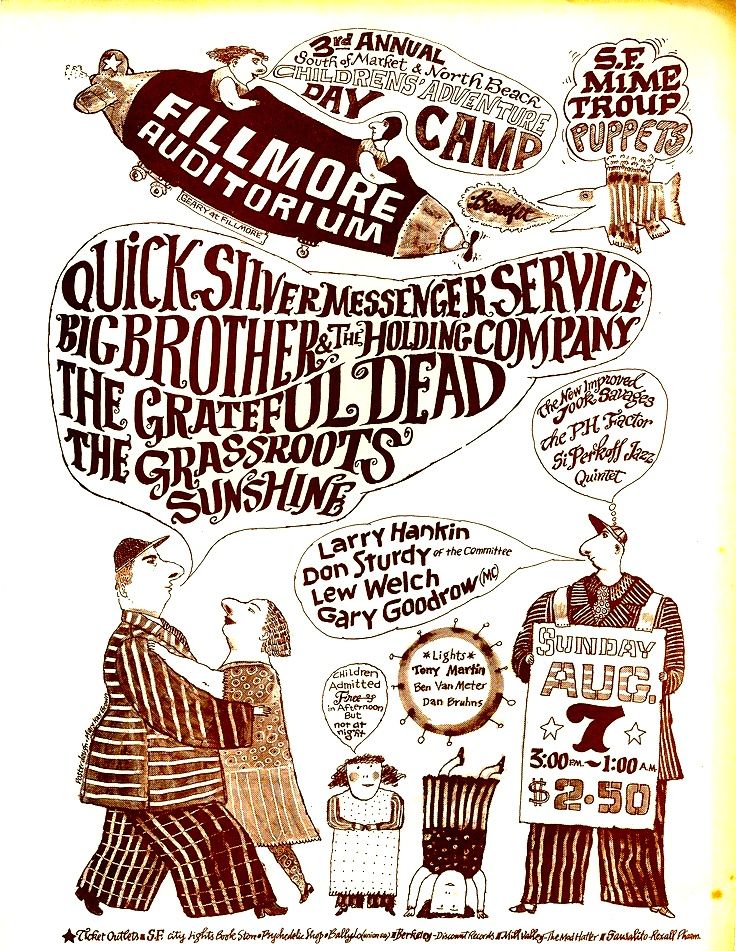 Quicksilver Messenger Service
Big Brother & The Holding Company
Grateful Dead
The Grassroots, Sunshine
Fillmore Auditorium'
San Francisco, CA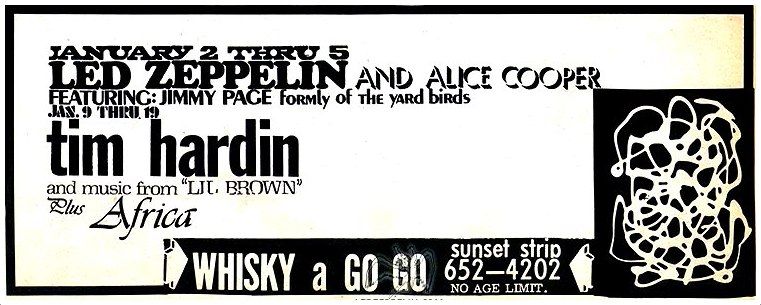 Led Zeppelin
Alice Cooper
Tim Hardin, Africa
Whisky A Go Go
Los Angeles, CA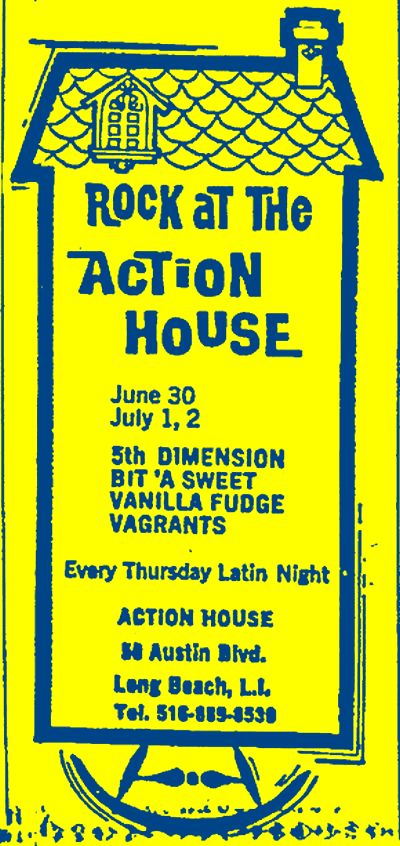 5th Dimension, Bit 'A Sweet
Vanilla Fudge, The Vagrants
Action House
Island Park, NY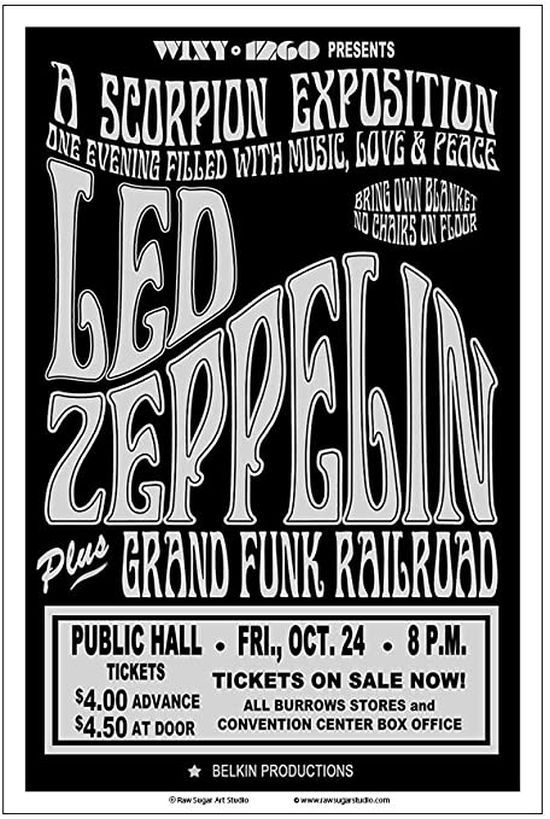 Led Zeppelin
Grand Funk Railroad
Public Hall
Cleveland, OH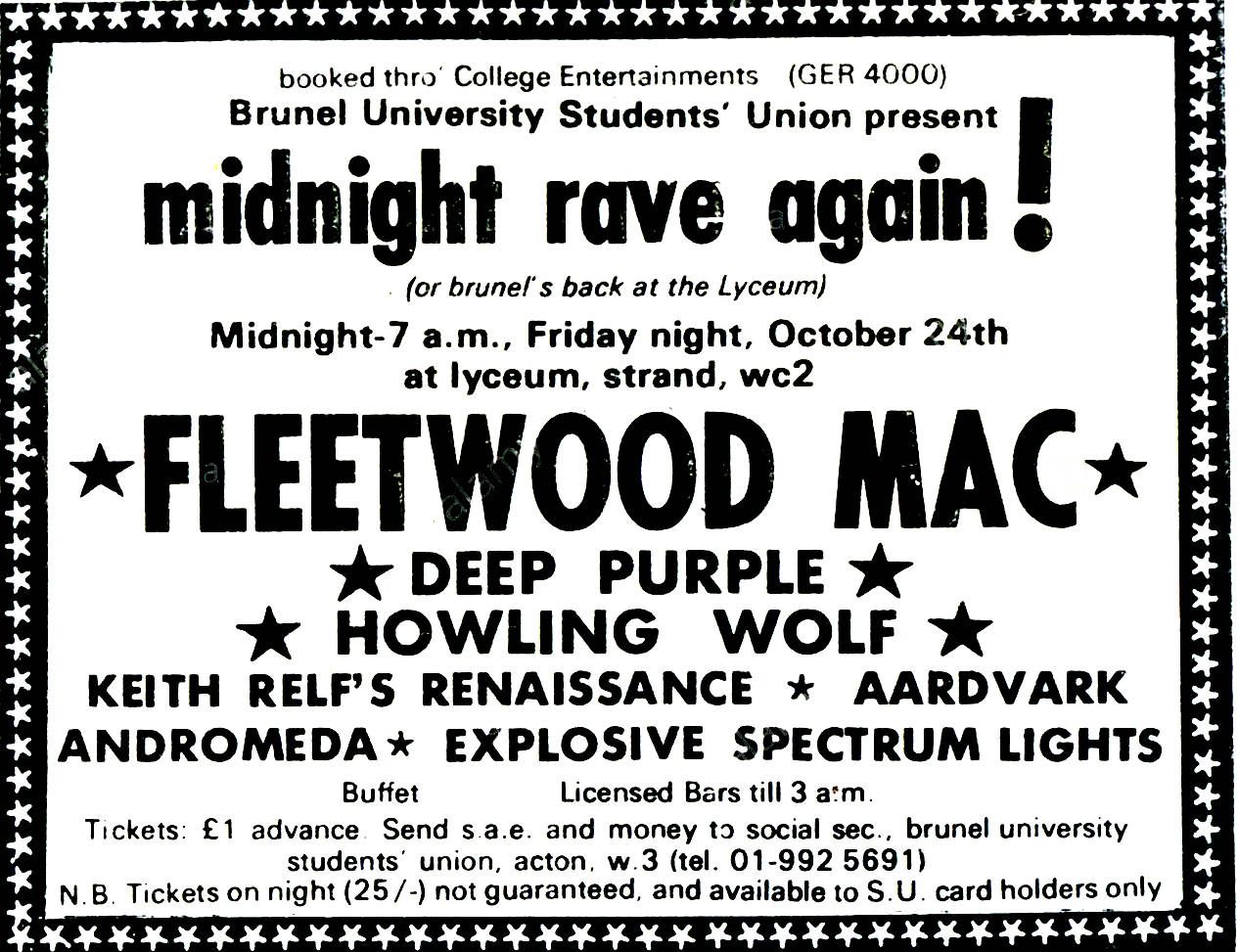 Fleetwood Mac
Deep Purple
Howling Wolf
Keith Relf's Renaissance, Aardvark
Andromeda
Brunel University
London, UK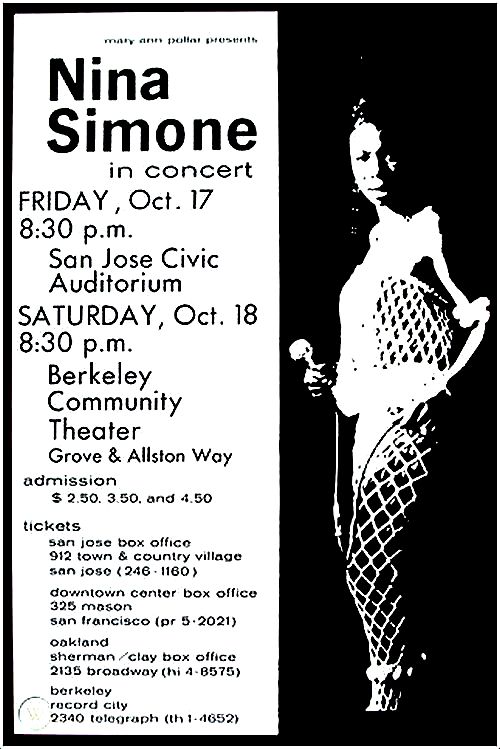 Nina Simone
Berkeley Community Theater
Berkeley, CA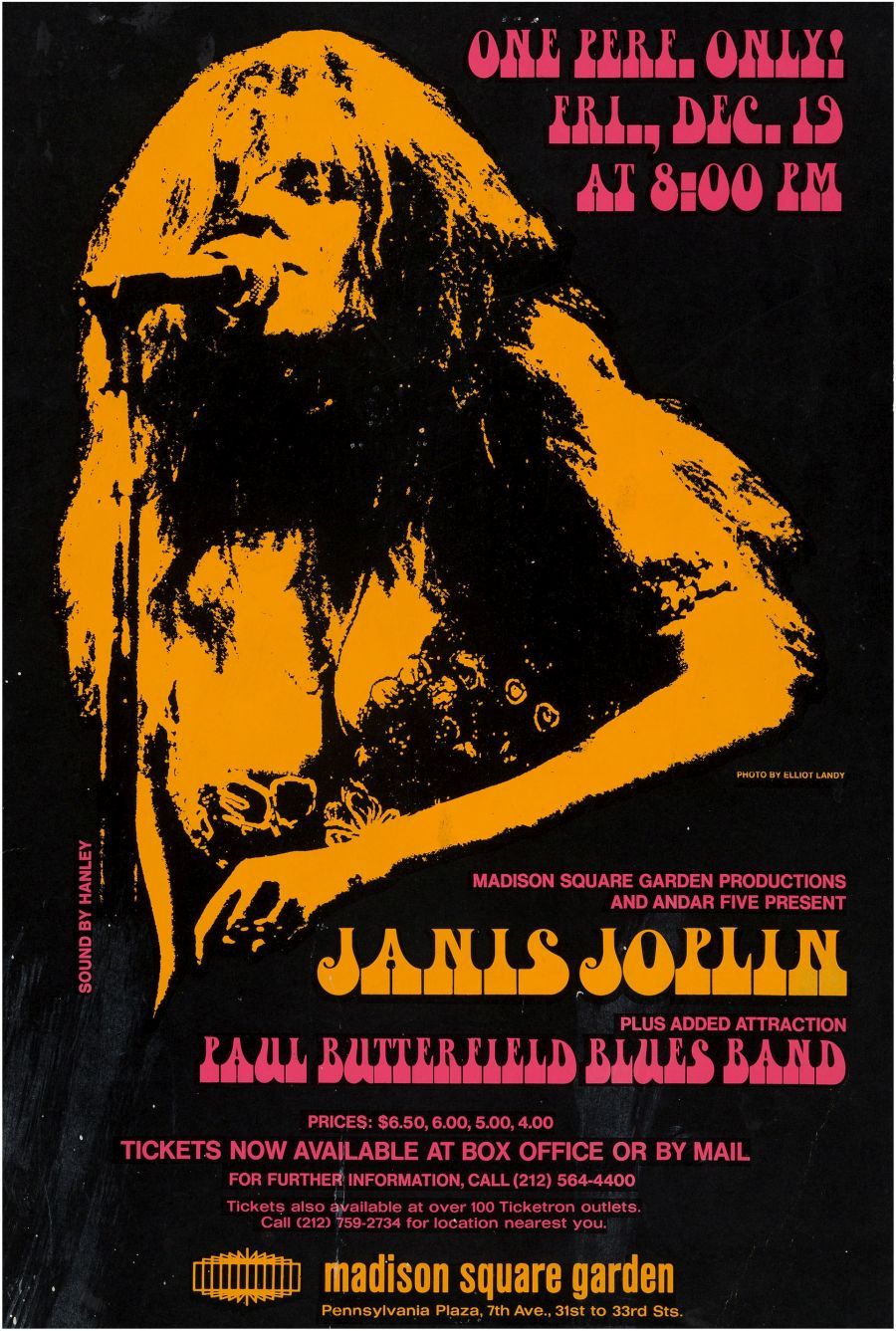 Janis Joplin
Paul Butterfield Blues Band
Madison Square Garden
NYC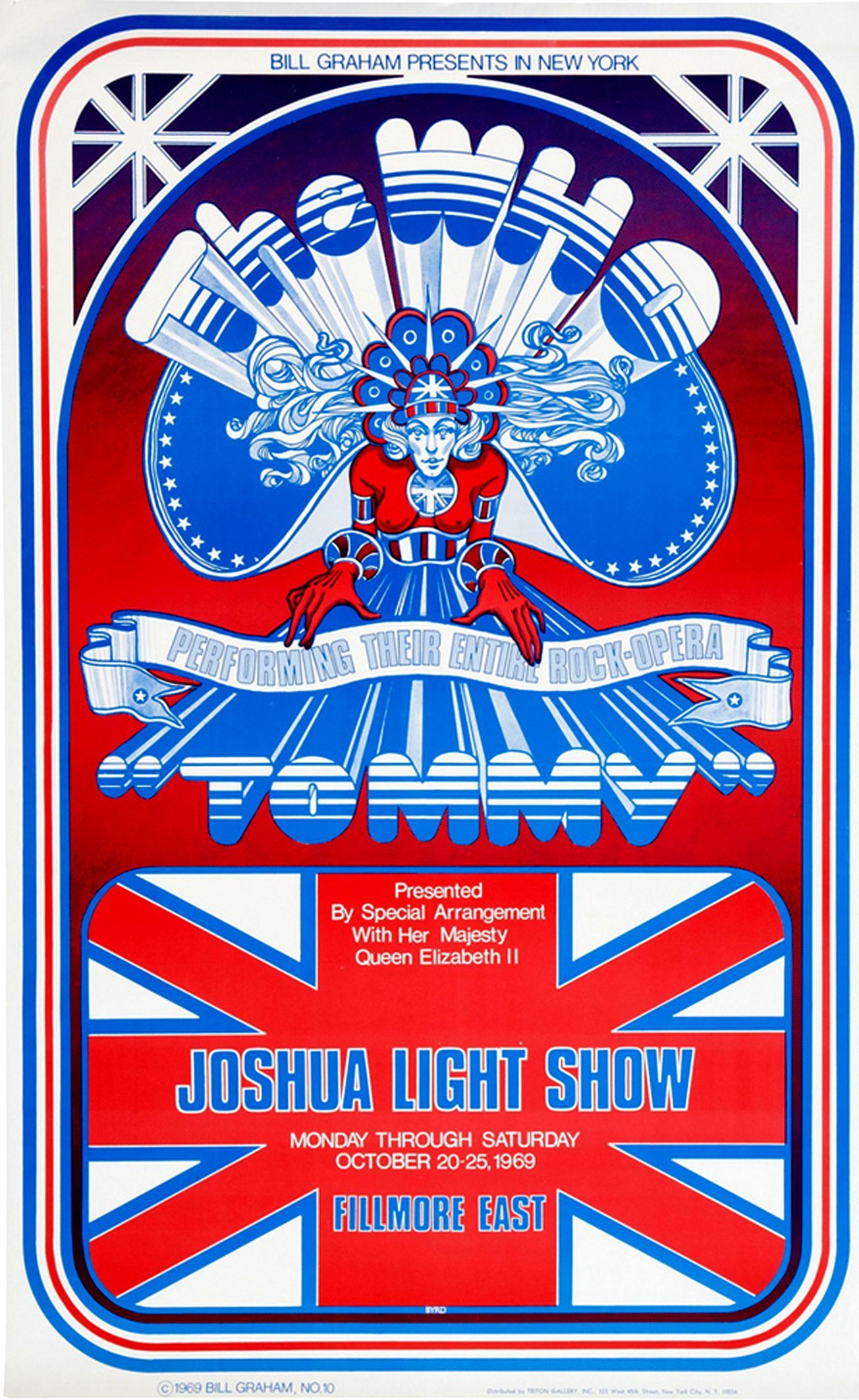 The Who 
Fillmore East  NYC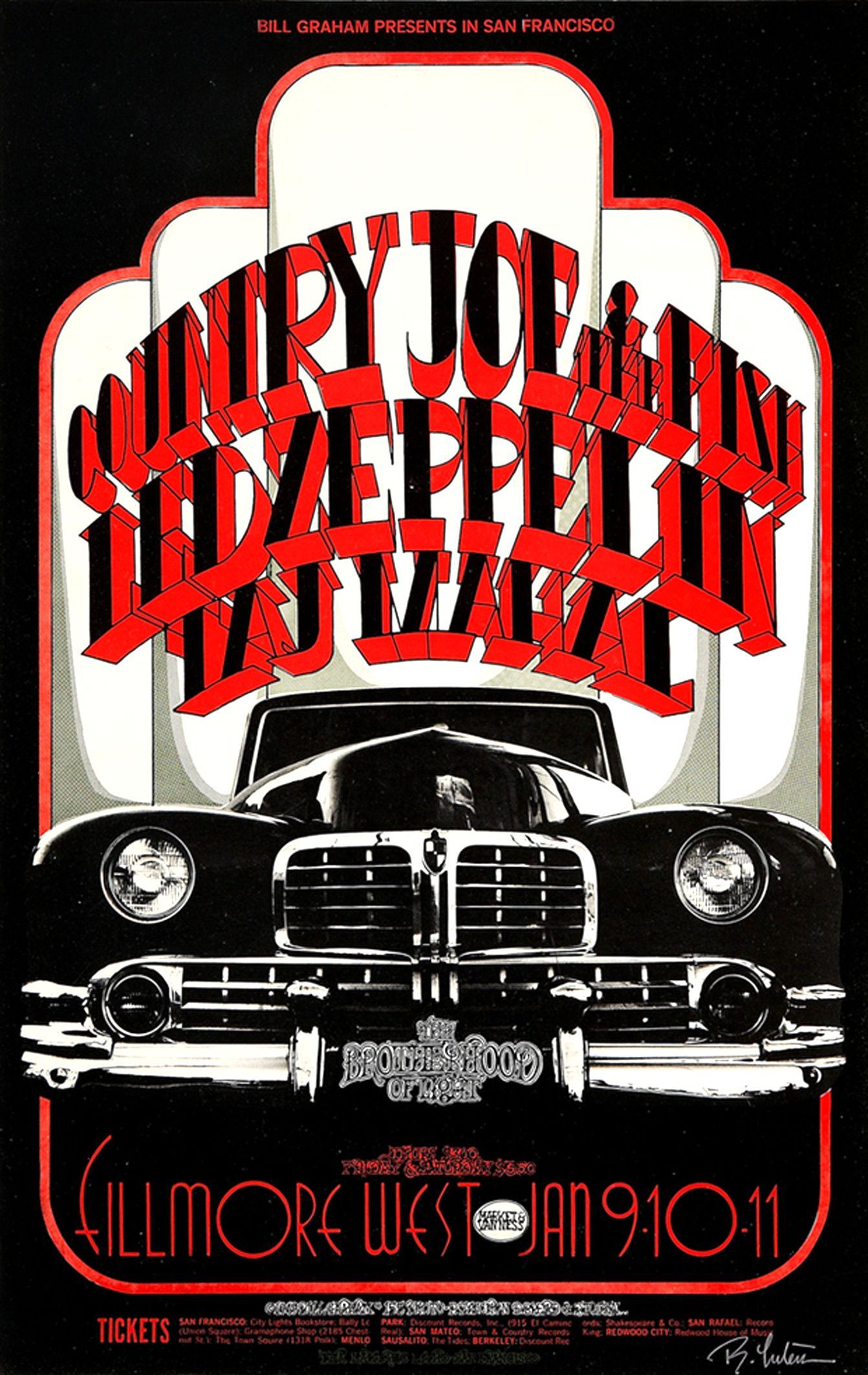 Country Joe & The Fish 
Led Zeppelin 
Taj Mahal 
Fillmore West  San Francisco, CA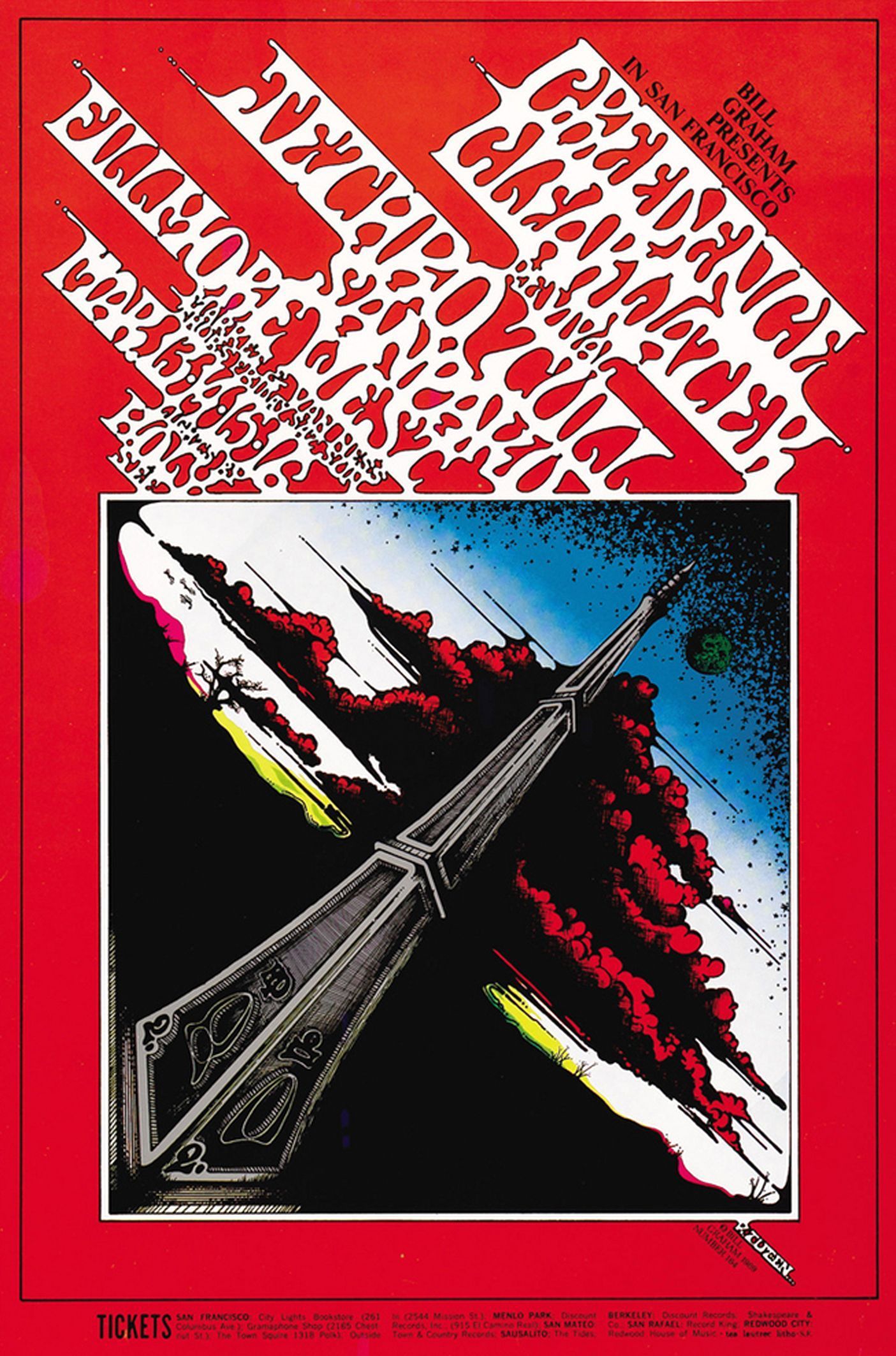 Creedence Clearwater Revival 
Jethro Tull 
Fillmore West 
San Francisco, CA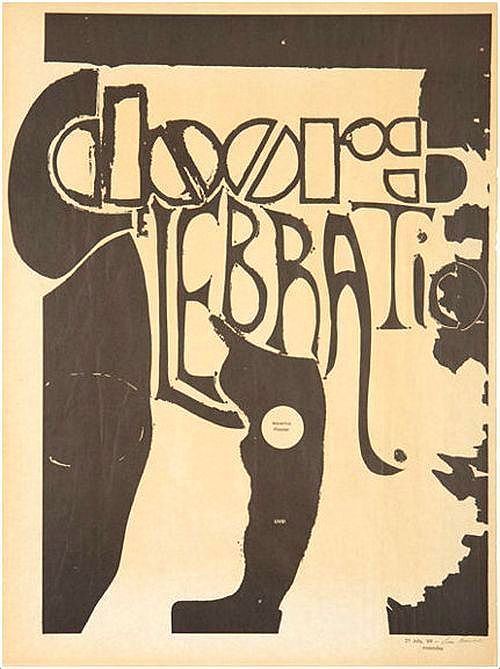 The Doors
Aquarius Theatre
Los Angeles, CA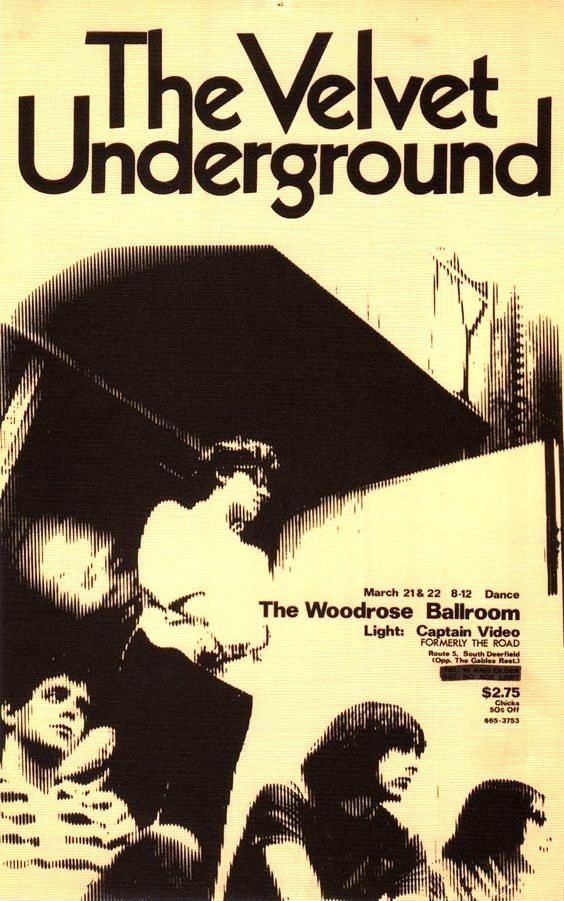 Velvet Underground 
The Woodrose Ballroom
Southdeerfield, MA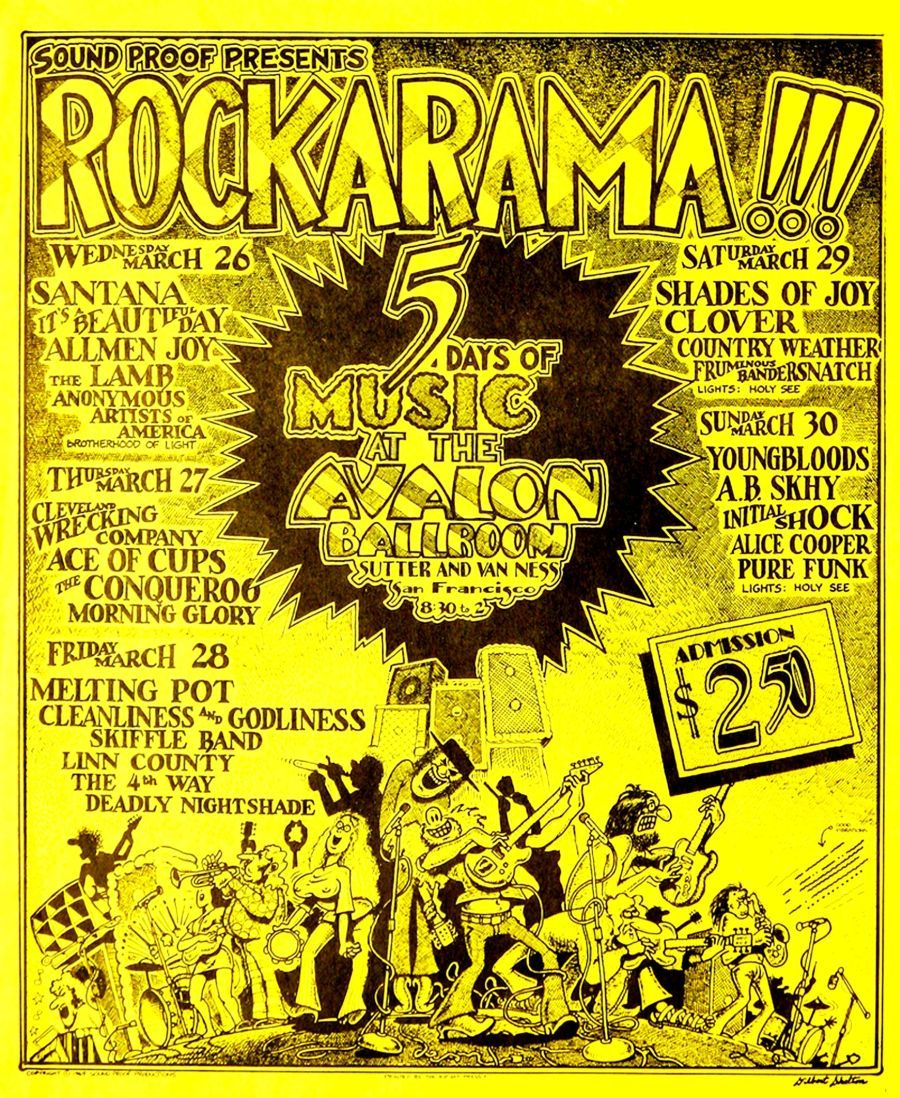 ROCKARAMA!!!
Santana, It's A Beautiful Day
Allmen Joy
The Lamb Anonymous Artists of America
Cleveland Wrecking Company
Ace of Cups
The Conquerog
Morning Glory
Melting Pot
Cleanliness and Godliness Skiffle band
Lin County, The 4th Way, Deadly Nightshade
Shades of Joy Clover
Country Weather
Frumunous Bandersnatch
The Youngbloods
A.B. Skhy
Initial Shock
Alice Cooper
Pure Funk
Avalon Ballroom 
San Francisco, CA
Grateful Dead
Bonzo Dog Band
Boston Tea Party
Boston, MA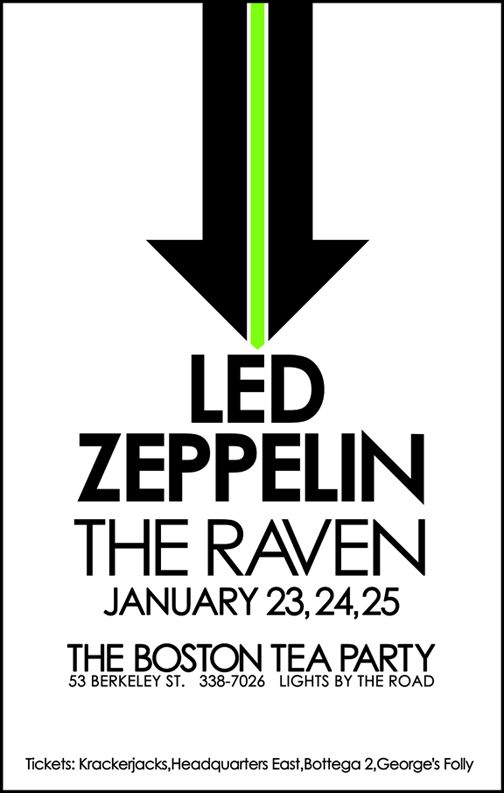 Led Zeppelin
The Raven
Boston Tea Party
Boston, MA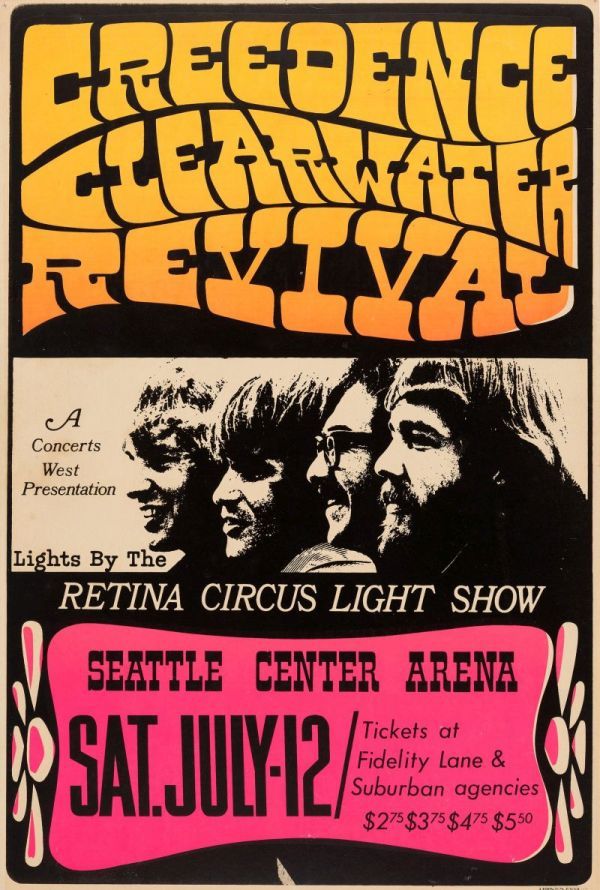 Creedence Clearwater Revival
Seattle Center Arena
Seattle, WA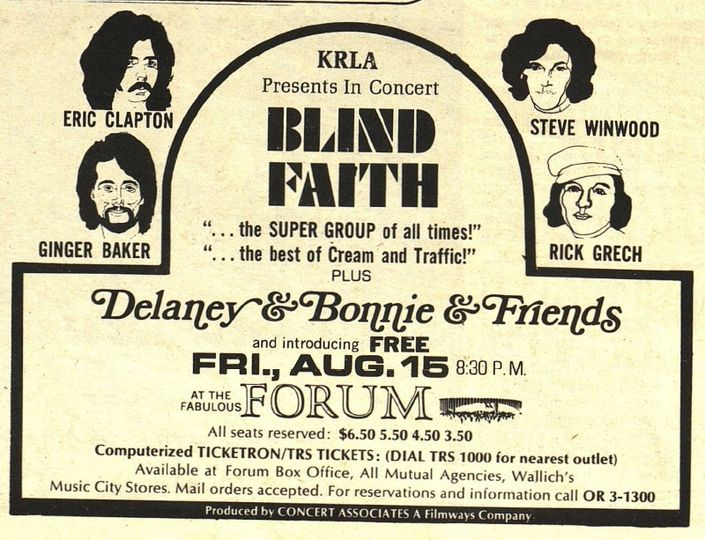 Blind Faith
Delaney & Bonnie & Friends
Free
The Fabulous Forum
Los Angeles, CA

Chuck Berry 
Winter, Savoy Brown, Aorta 
Fillmore East  NYC
---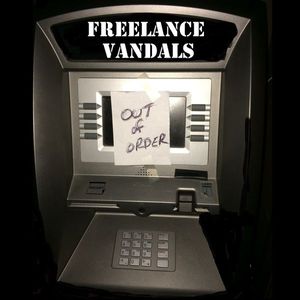 ---