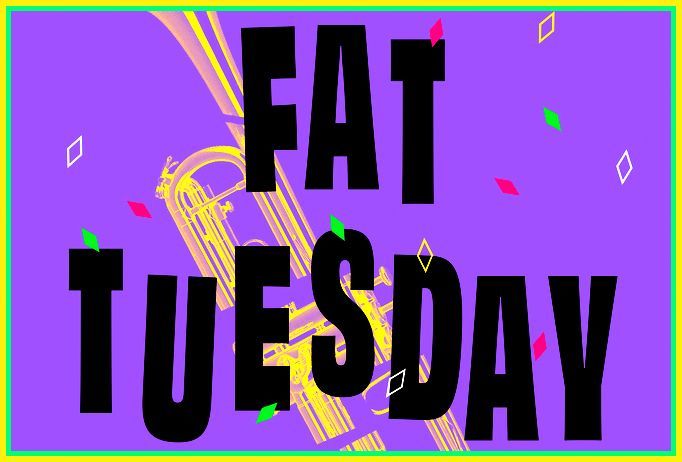 Hear ye!  Hear ye!
Today is the culmination of the Mardi Gras season....
FAT TUESDAY!!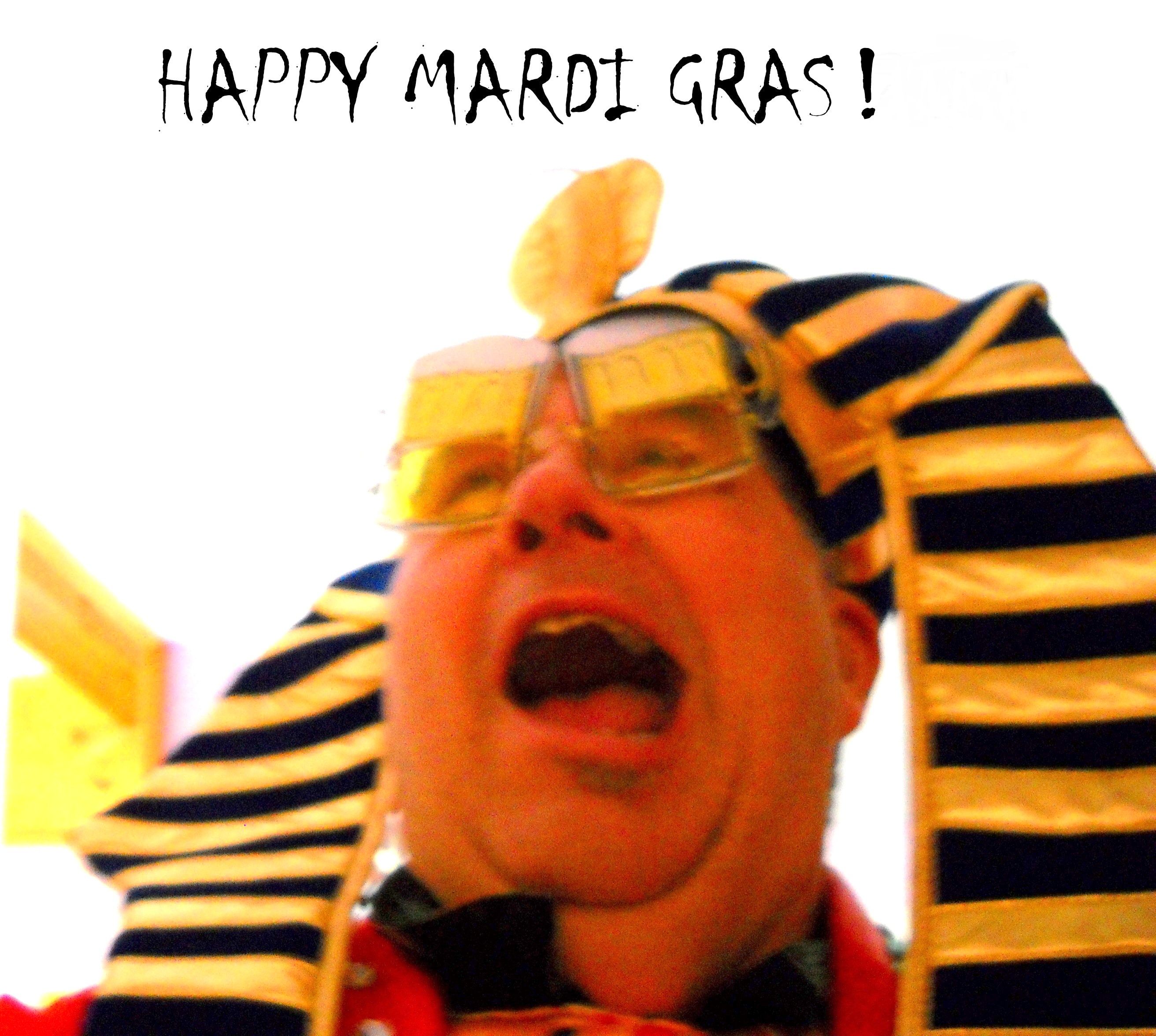 It should be noted that Louisiana is the only state in the U.S. where Mardi Gras is a legal holiday...in my opinion, Fat Tuesday should be a national Holiday!!!
Crawfish Fiesta - Professor Longhair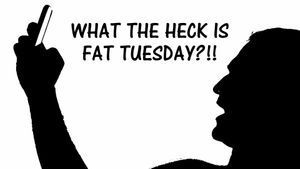 The reason why Mardi Gras is called Fat Tuesday might surprise you...Mardi Gras means "Fat Tuesday" in French, and is the celebratory carnival that leads up to the beginning of Lent. The name "Fat Tuesday" refers to the practice of consuming all of the food forbidden while fasting during Lent, which begins on Ash Wednesday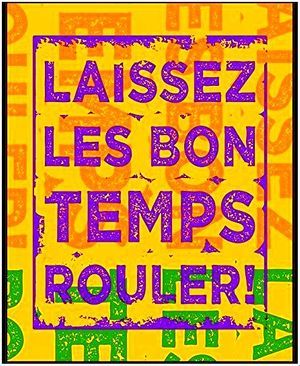 Where did the purple, green & gold colors 
of Mardi Gras come from?
In 1892, Rex, the King of Carnival chose
purple for justice, gold for power, and green for faith.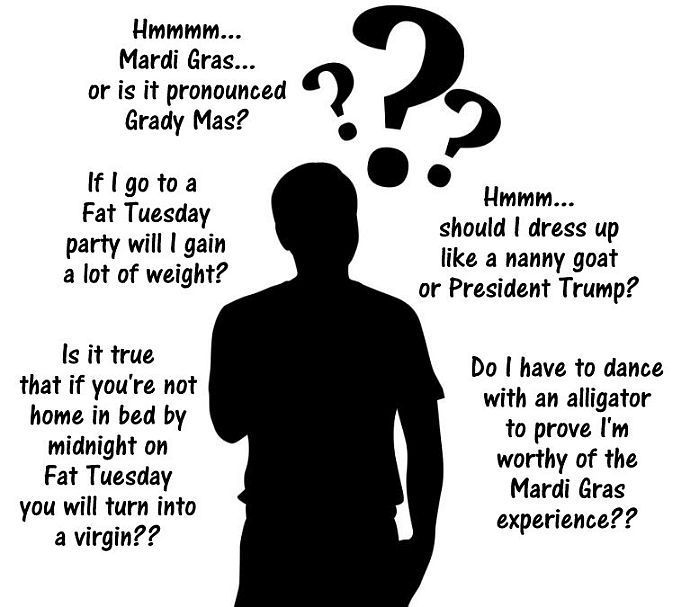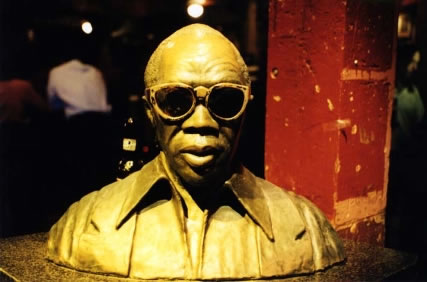 Always Remember, Never Forget
Professor Longhair
Go To The Mardi Gras - Professor Longhair
Street Parade - Earl King
Feel Like Funkin' It Up (Live Street Mix) - Rebirth Brass Band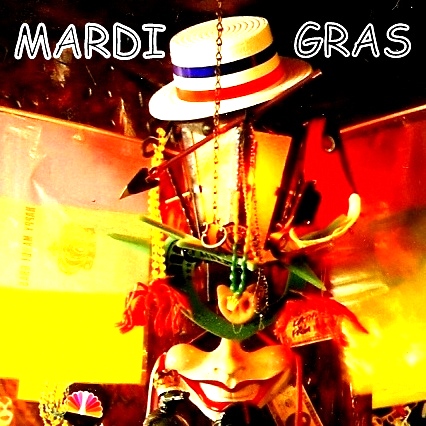 MARDI GRAS MEMORIES
Over the years, Sweet Lo & I owned and operated 3 restaurants here in Long Island that served up Cajun / Creole food along with Americana fare.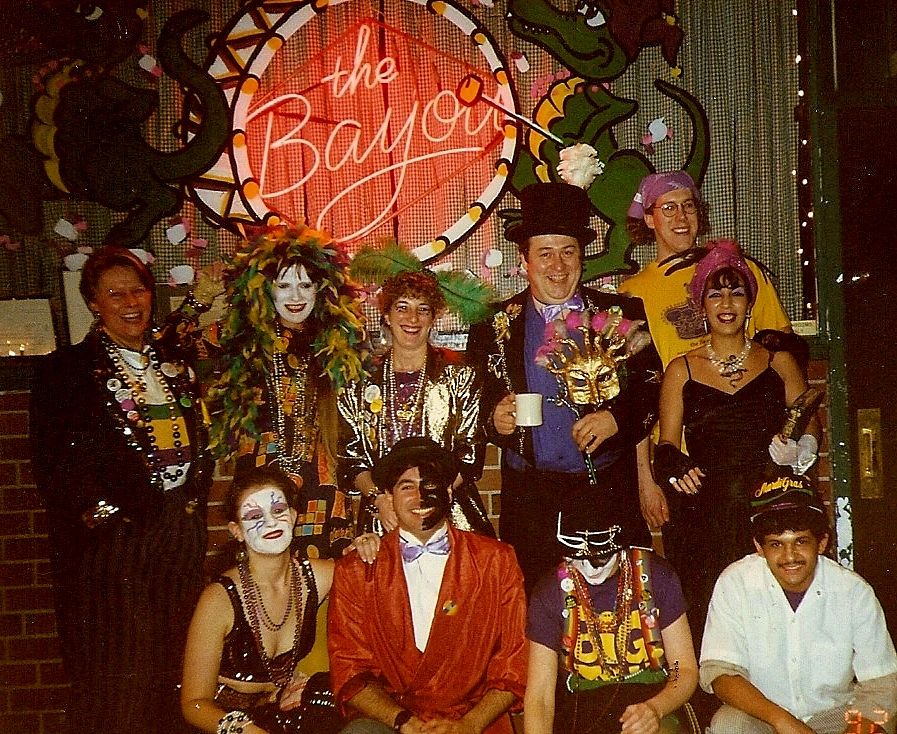 The Bayou (Bellmore, NY)
our first restaurant that we owned with our partner, Kathy Leskody
One of my favorite memories about this place was our jukebox that I had the pleasure of filling it up with all sorts of rare New Orleans singles.  The jukebox was so popular that it actually got written up in Rolling Stone magazine!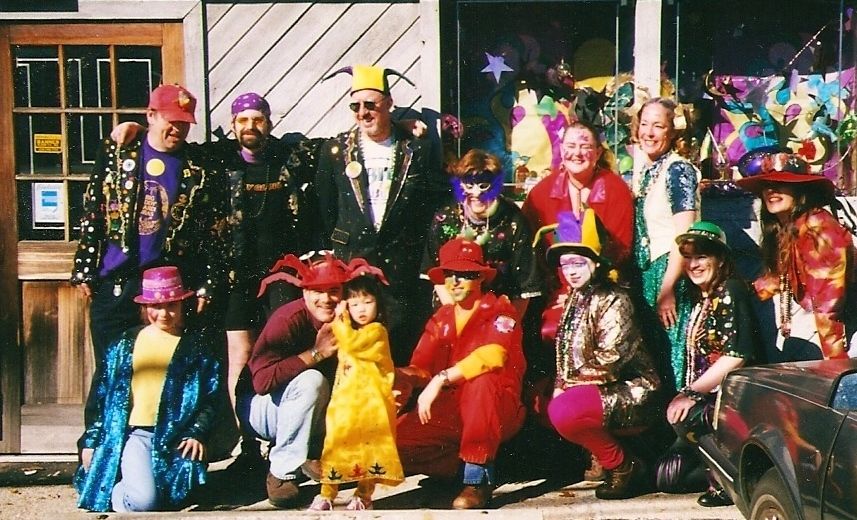 Big Daddy's Restaurant (Massapequa, NY)
Big Daddy's was one wild ride!  We fine tuned our approach to Mardi Gras week and the crowds were overwhelming!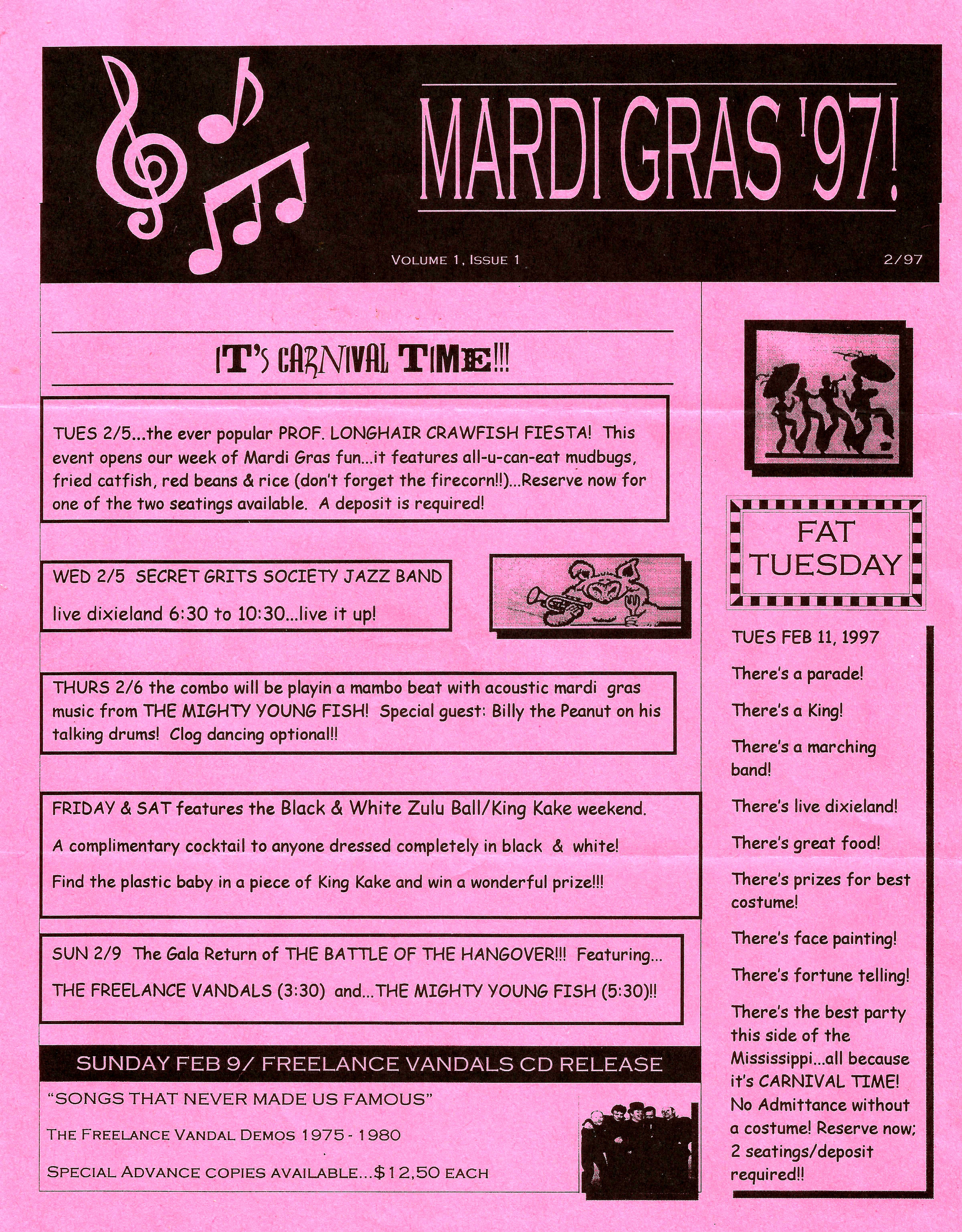 Mardi Gras Week 1997 @ Big Daddy's
Yazoo City (Lindenhurst, NY)
Our last eatery combined Cajun Creole food with a taste of Americana as we started featuring dishes from around the entire USA.  No matter how many years Sweet Loretta & I have celebrated Mardi Gras together the essential groove & vibe remains the same!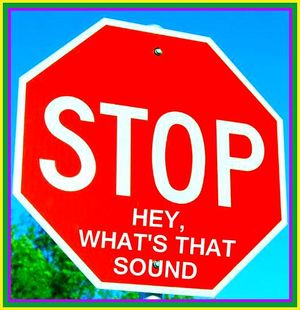 Looks Like the whole Mind Smoke Manor crew
is 

ready for some BIG FUN!

 
You're Gonna Look Like a Monkey - Boozoo Chavis
They All Asked For You - The Meters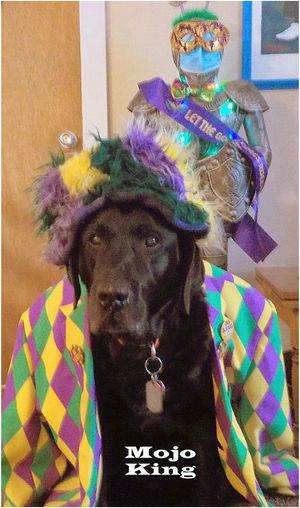 The Mojo King is in full costume!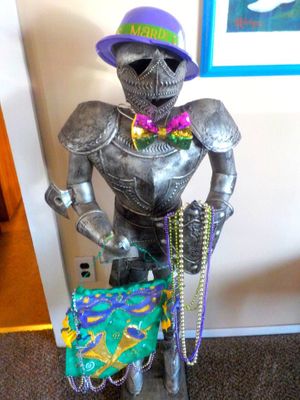 Sir Leroy, 
Mind Smoke Manor's Sgt @ Arms,
is ready to party!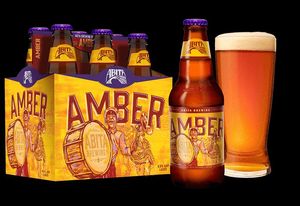 The Beer is on Ice!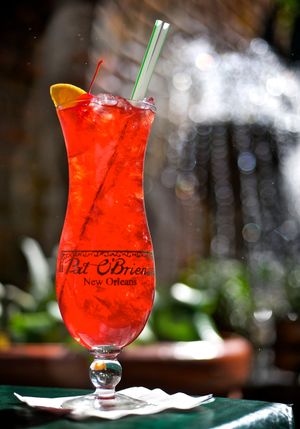 The Hurricane Mix has been mixed to the max!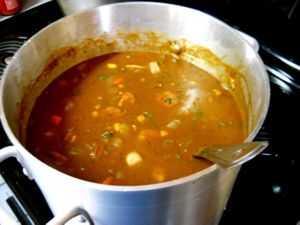 A big ol' pot of gumbo is simmering away on the stove!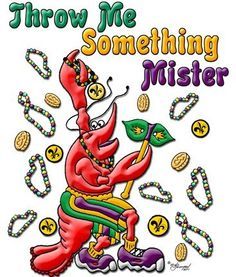 Time to crank up the Mardi Gras Tunes!
Dive in the Gumbo - Anders Osborne & Big Chief Monk Boudreaux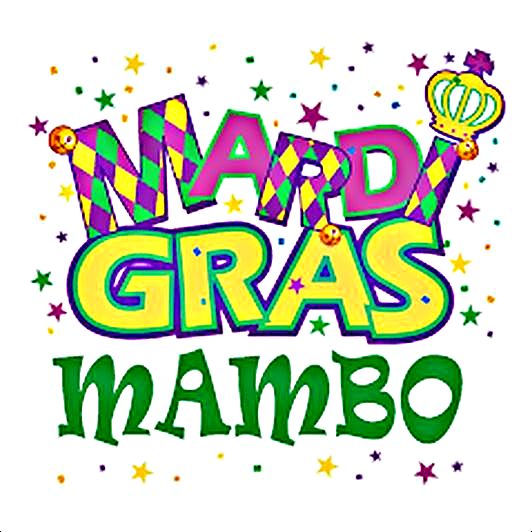 Mardi Gras Mambo - The Meters
Asphalt Jungle - Jambalaya Brass Band
Stone Drunk & Naked - Anders Osborne
Do Whatcha Wanna - Rebirth Brass Band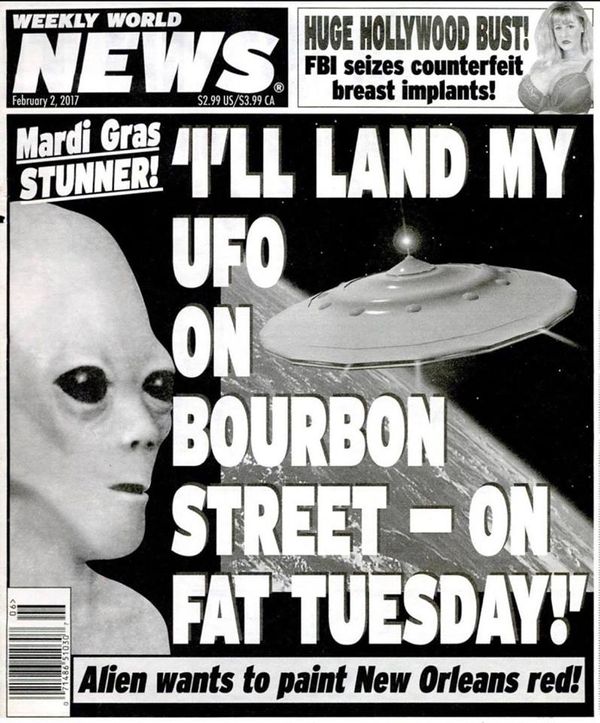 Hey!  It looks like some folks just arrived at the Party!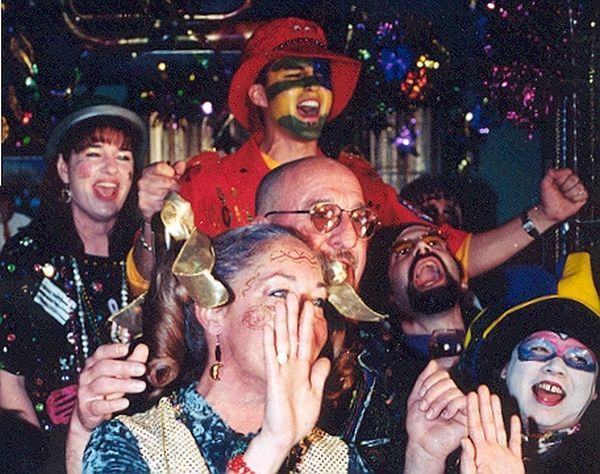 Feet Don't Fail Me Now - Dirty Dozen Brass Band
We Got A Party - The Party Boys
Let The Meatball Roll - Chubby Carrier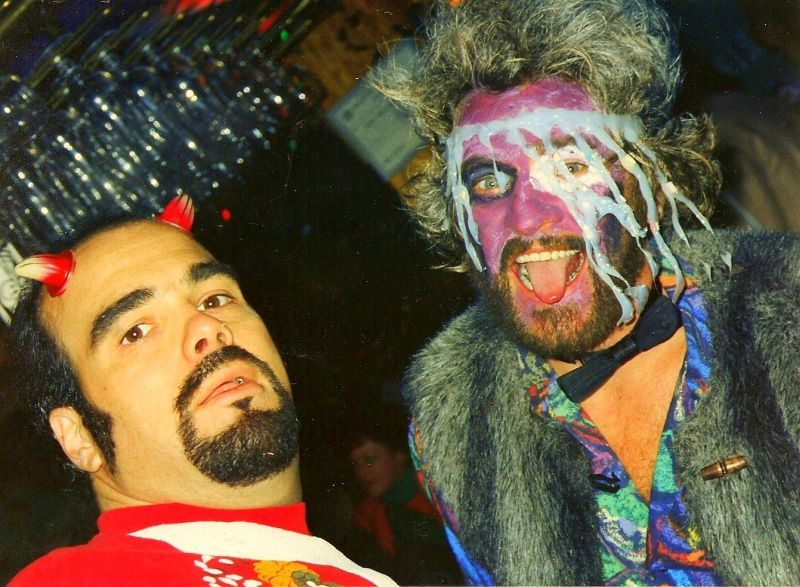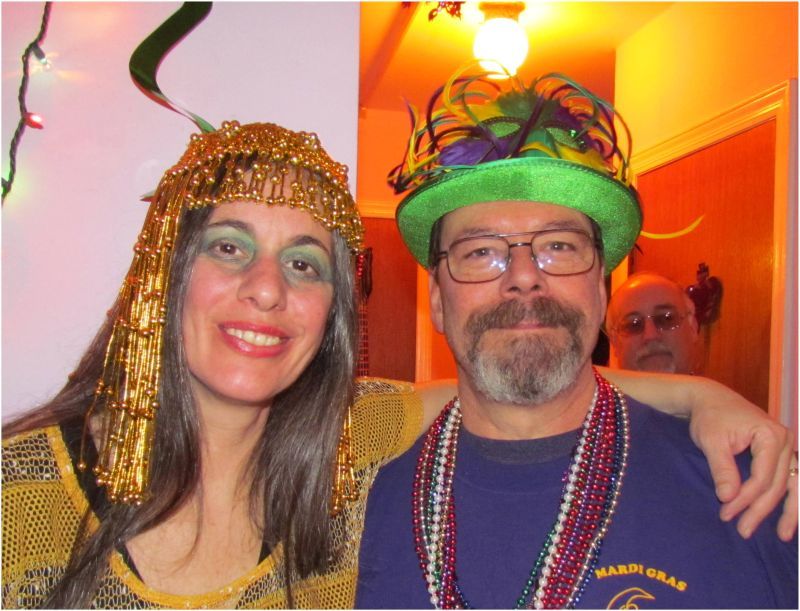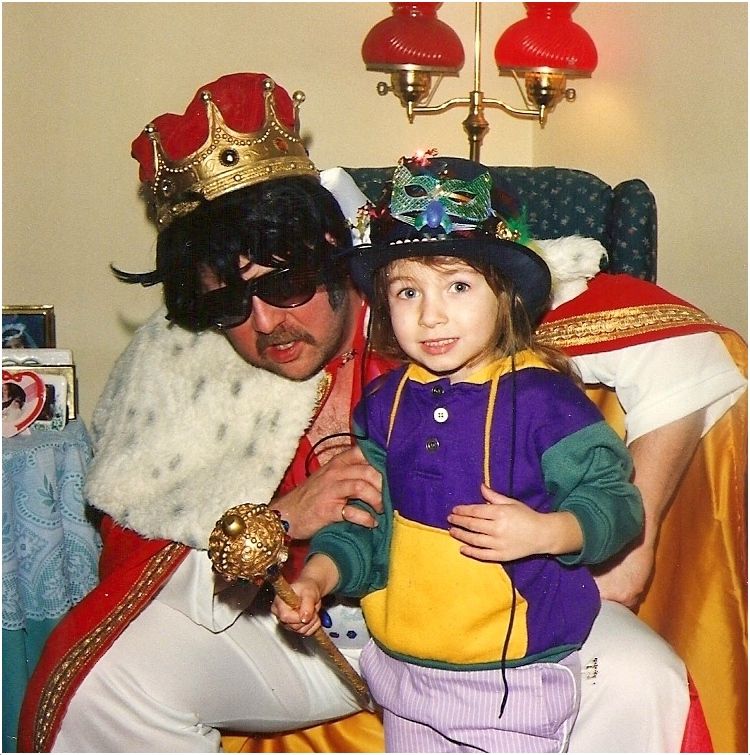 Jon Cleary & The Absolute Monster Gentlemen
Slide And Dip It (Party Dip Mix) - Beau Jocque & the Zydeco Hi-Rollers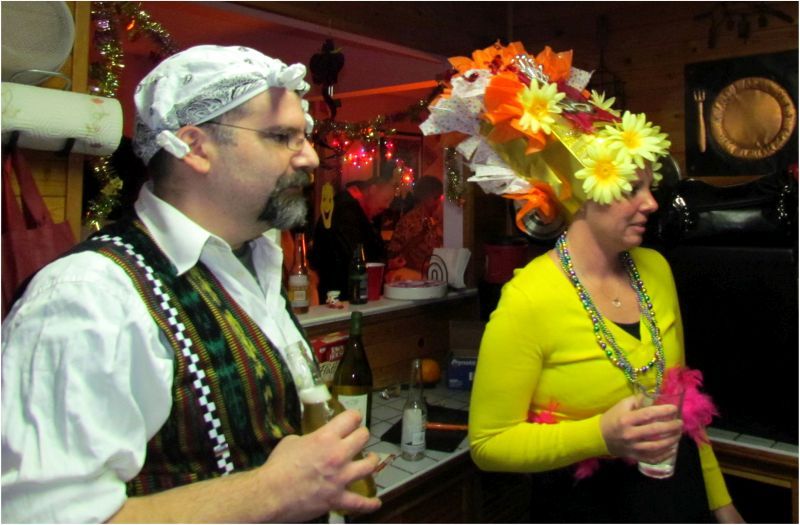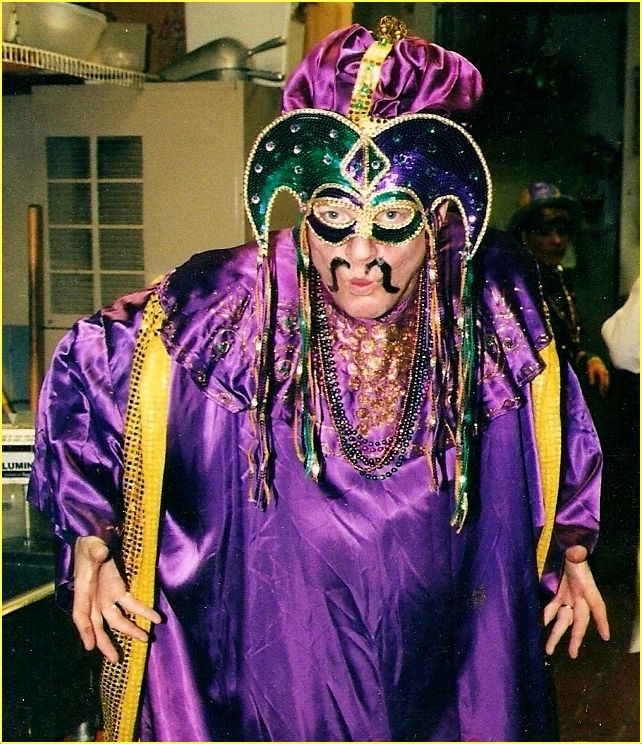 Injuns Here We Come - Wild Magnolias
Bon Ton Roula - Clarence Garlow
Drinka Little Poison (4 U Die) - Soul Rebels Brass Band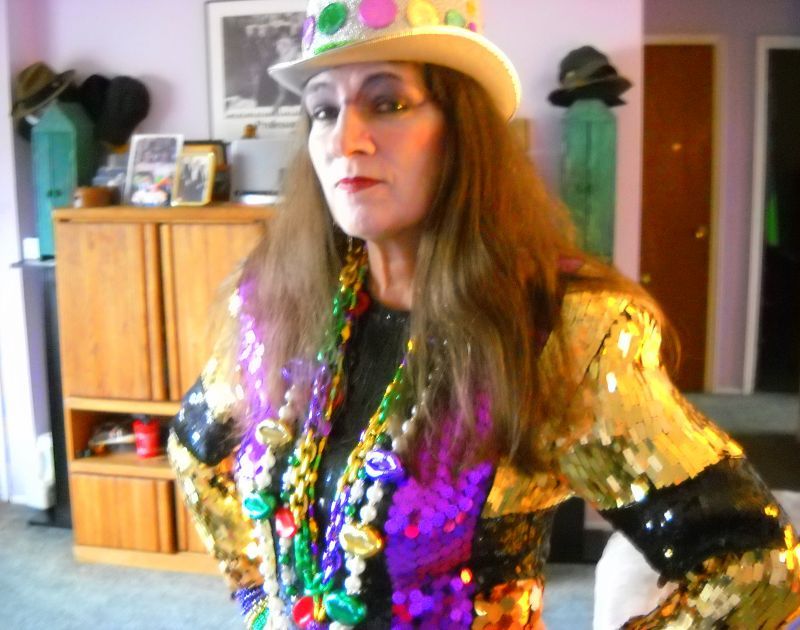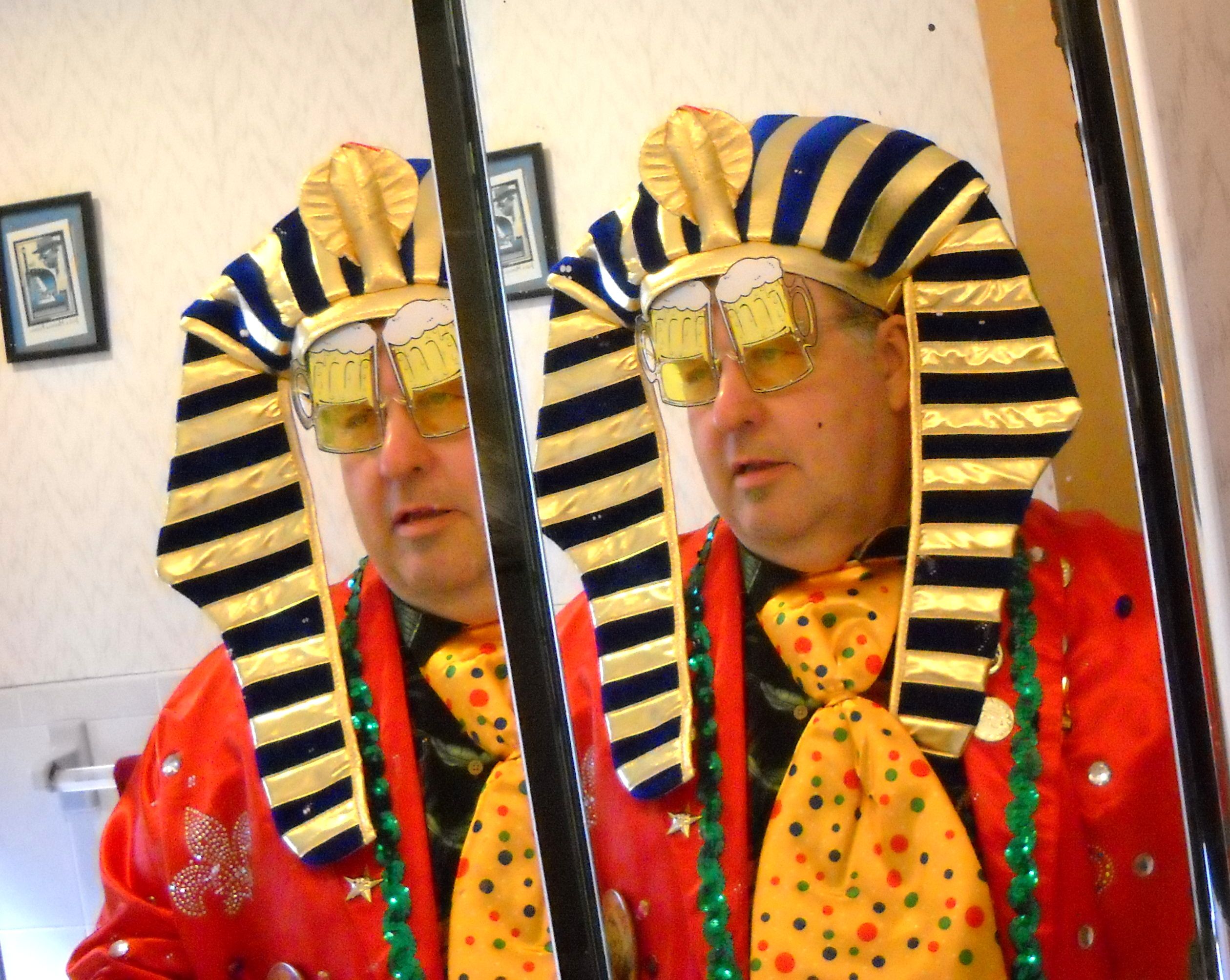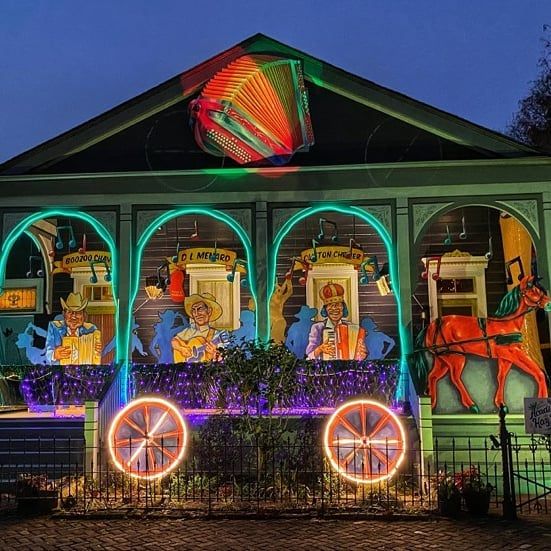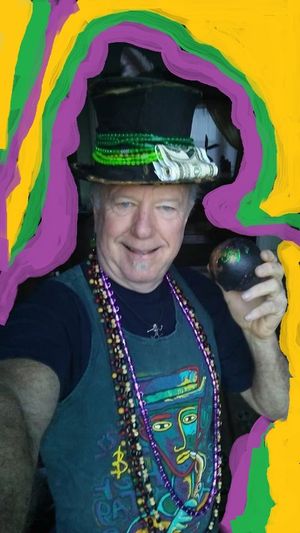 "Carnival is a butterfly of winter 
whose last real flight of Mardi Gras forever ends his glory. 
Another season is the season of another butterfly, 
and the tattered, scattered, fragments of rainbow wings 
are in turn the record of his day." 
– Lafcadio Hearn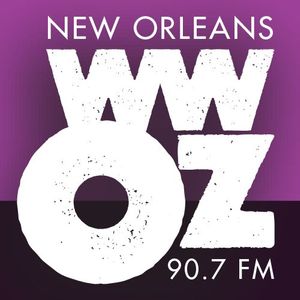 Throughout the day & night 

WWOZ

in New Orleans 
Will be bringing the FAT TUESDAY groove! 
Click on the icon above & dig the sounds!
Be sure to tune in @ 3pm TODAY to listen to
WWOZ's 1994 Mardi Gras Special
hosted by the one & only Dr. John!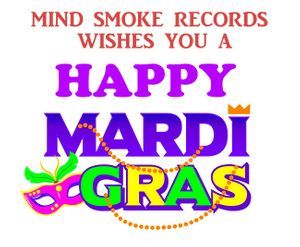 ---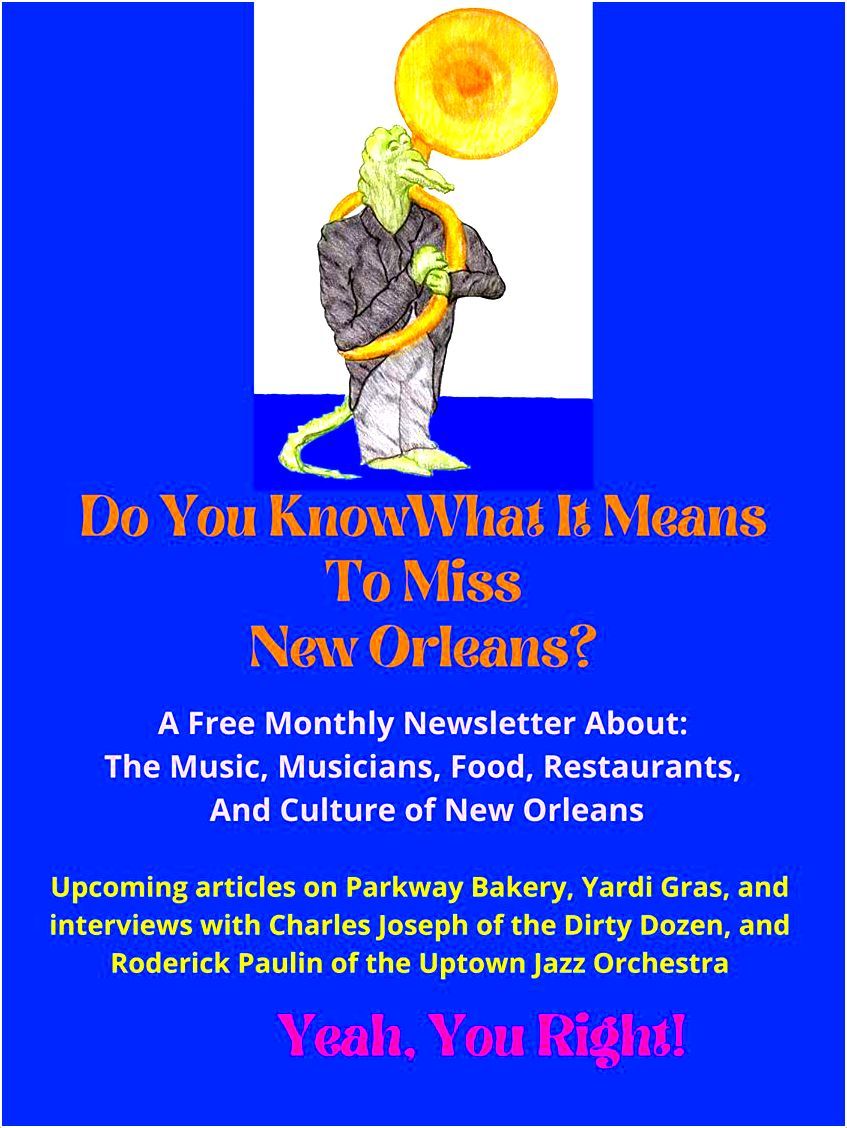 ---
Blues you can use!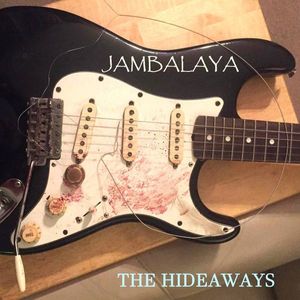 Check out The Hideaways Mardi Gras single!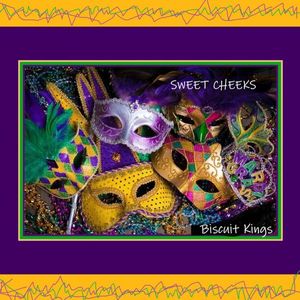 Check out the Biscuit Kings new Mardi Gras single
Sweet Cheeks!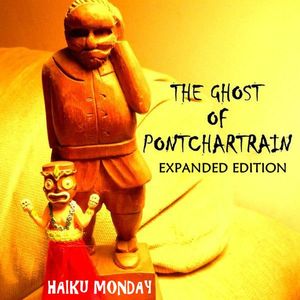 Haiku Monday's debut Mind Smoke Records release, The Ghost of Pontchartrain Expanded Edition, is an imaginary movie soundtrack for a ghost story that takes place in New Orleans, Louisiana. Follow the dark trail of Sammy Thibadeaux, the Ghost of Ponchartrain, as he returns home to his former life of underworld voodoo and murder. Salvation is at hand!
---