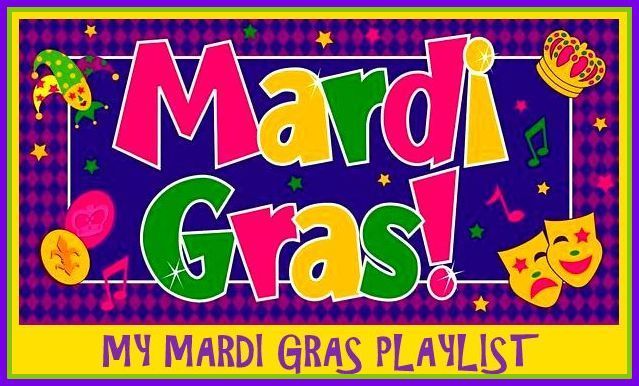 I've always been a music collector whether it be Christmas music, songs by one hit wonders, Tom Waits rarities or various obscure tunes from a wide variety of genres.  One of my favorite music genres to collect is New Orleans Mardi Gras songs.  Every year, I create a new Mardi Gras Playlist and along with some of the yearly staples (like Prof Longhair's "Go To The Marki Gras" or "Hey Pocky Way" by The Meters), I usually seek out songs I haven't come across before.
The songs of the Carnival Season play an inegral part of New Orleans' Mardi Gras cultural identity. Since the 1700's this music has enhanced the traditions of Mardi Gras in New Orleans.  Along with the costumes, the food and the parades, the music enhances the spirit of Mardi Gras!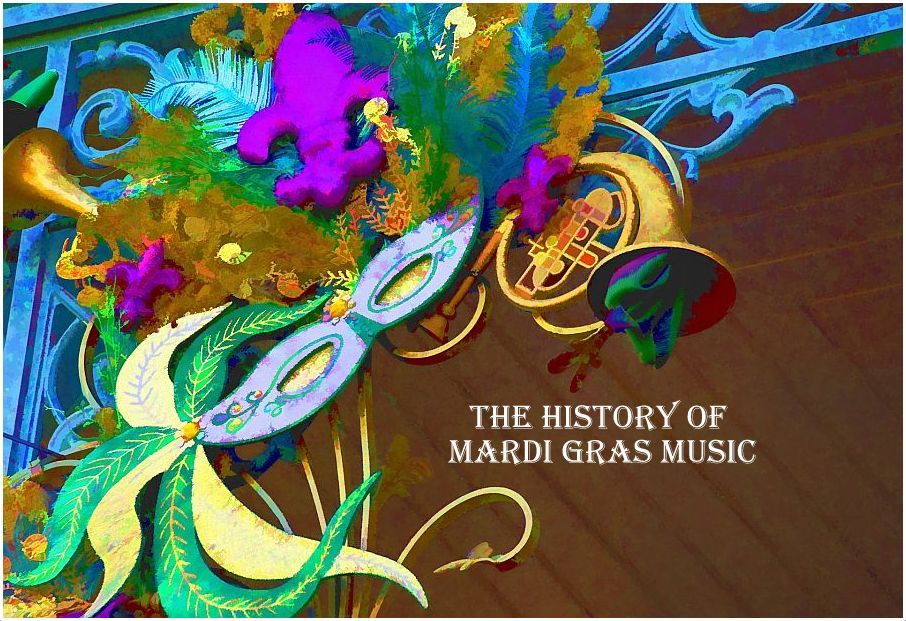 "Mardi Gras music is not so much a style of music as it is an aural milieu comprised of various forms. Among them: orchestral and big-band arrangements played at tableau balls; Mardi Gras-themed rhythm-and-blues numbers that pour out of jukeboxes, "cutting-loose" jazz tunes that drive revelers to "shake booty" and pump umbrellas in the air; Afro-Caribbean chants and percussive rhythms associated with Mardi Gras Indians; and parade-time beats from school bands marching between floats in parades.  
The nexus between Carnival and music reflects the festive, let-the-good-times-roll culture of the Crescent City, where parading and dancing have long been obsessions…indeed, this spirit of joie de vivre — i.e., the Mardi Gras spirit — is almost a precondition of the sounds for which the Crescent City became famous. As Dr. John, arguably the foremost living interpreter of the city's musical traditions stated 'New Orleans music was not invented, it just kind of grew up naturally, joyously, just for fun.'  
Being a musician in New Orleans is all about having fun with the music, and at no time is this more evident than during Carnival season. The same Mardi Gras spirit that prompts revelers to shed inhibitions and seek ritual transformation has a way of encouraging playfulness and spontaneity on the bandstand, as well as countless variations on old Carnival favorites such as Carnival Time, Hey Pocky Way, Second Line, Go to the Mardi Gras and Big Chief. And it seems that almost every year brings the release of new would-be anthems, as bands try to repeat the feat of the ReBirth Brass Band, whose infectious brass/funk number Do Watcha Wanna exploded during Carnival 1991. Thus, the Carnival songbook is continually expanded and reinvented, helping fuel a brisk business in releasing the Mardi Gras equivalent of Christmas-music anthologies. As long as there have been parades, dances and balls in New Orleans, there has been a steady demand for musicians.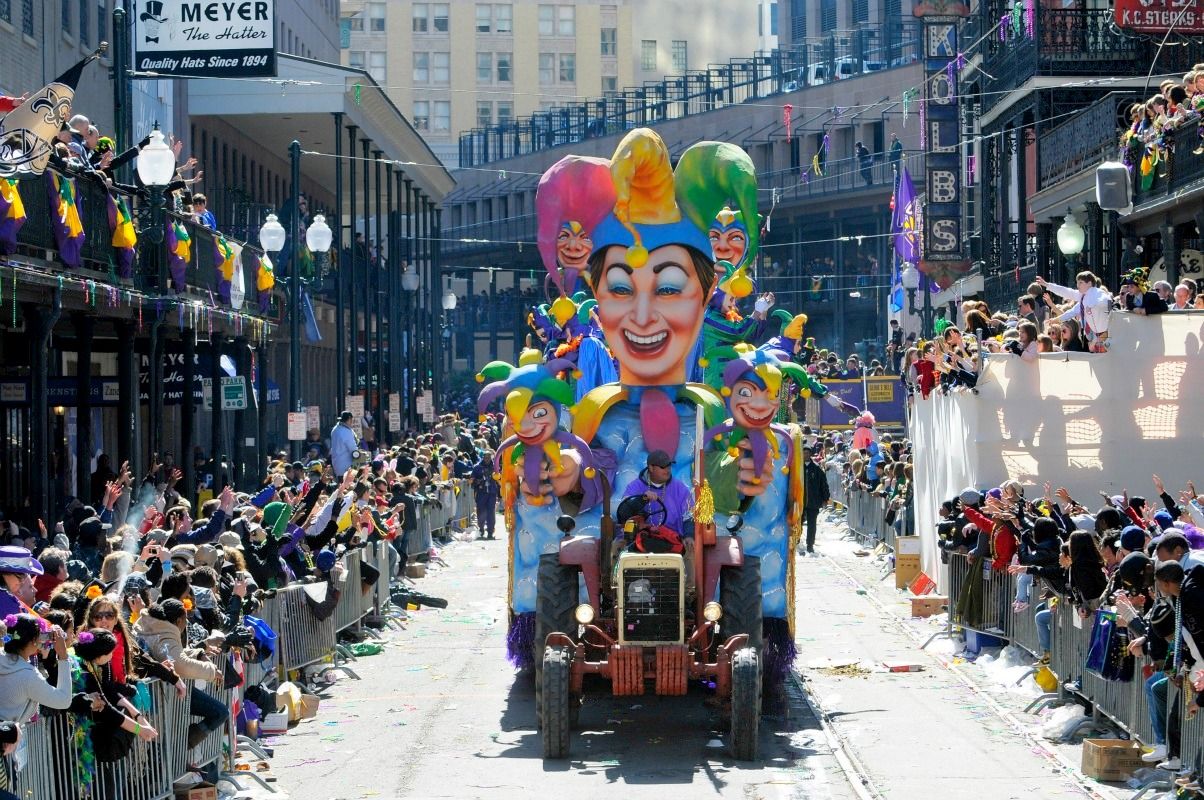 New Orleans was a ball-mad city long before there were organized Carnival parades. French and Spanish colonizers reveled at fancy-dress and masquerade balls in the 1700s. As the Carnival season of merriment became more established, impresarios staged public balls catering to various strata of society, while upper-crust Creoles held rounds of private balls in which kings and queens were selected and courtly rituals observed. Music has always been integral to choreographed elements of Carnival balls: royal entrance, performance of tableaux, court presentation, promenade and grand march. Evocative of ceremonial displays of royal pomp in Old Europe, the grand march in context of a Carnival ball is a symbolic affirmation of elevated status; a regal display worthy of the assembled guests' admiration. The epitome of this ritual occurs at the Meeting of the Courts on Mardi Gras night, when Rex and Comus, in a display of opulent pageantry, escort each other's queens around the ballroom.  Rex and consort serve as the de facto king and queen of Carnival, and their ball entrance is always accompanied by the formal cadences of the original Carnival theme song, If Ever I Cease to Love; a silly but catchy ditty whose lyrics include the line 'May the moon be turned to green cream cheese, if ever I cease to love.'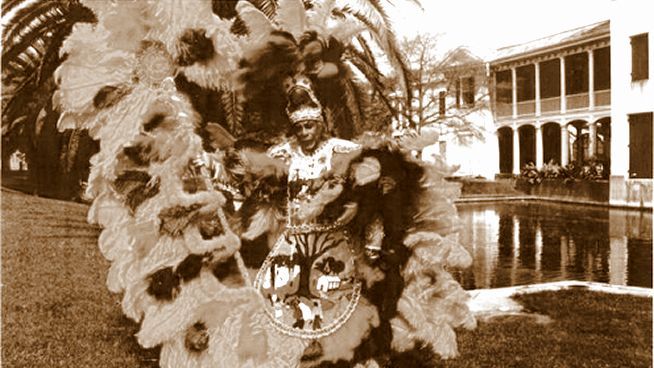 Mardi Gras Indians
The music of Mardi Gras Indian tribes, or "gangs," can be characterized as "call and response," with the lead singer backed by a chorus and percussion. Generally speaking, their songs celebrate acts of bravery and defiance ('We won't bow down'), as well as the proud heritage of the Indian nations. Lyrics include coded chants such as tu way pocky way, oom bah way, mighty kootie-fiyo and Coochee marlee. 
In a city where culture bubbles up from the streets, the lyrics and beats of the Mardi Gras Indians have inspired and informed an extraordinarily diverse range of players, from jazz legends (Jelly Roll Morton and Danny Barker) to masters of New Orleans funk (The Meters and The Neville Brothers), rhythm and blues (Professor Longhair, Earl King and James "Sugar Boy" Crawford) and even modern jazz (Donald Harrison Jr.). 
The Mardi Gras Indian tradition goes back at least as far as Reconstruction, though it wasn't until the 1950s that the sounds associated with that tradition began to be translated into popular music. Sugar Boy Crawford's Jockomo, released on the Chess label in 1954, became a jukebox classic. And Huey Piano Smith used the Indian chant Oom bah way, tu way pocky way, in the very first line of his hit Don't You Know, Yockomo. 
The most enduringly popular song associated with the black Indians of New Orleans is Big Chief. Written by the late New Orleans guitarist-composer Earl King, also the originator of the Mardi Gras anthem Street Parade, the song was first recorded in 1964 for Watch Records. The session included Rebennack, who later became known as Dr. John, on guitar and Professor Longhair on piano.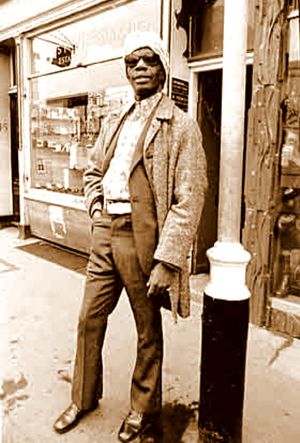 Professor Longhair
Growing up in New Orleans, Professor Longhair became uniquely attuned to the rhythms of the streets. He danced tap on Bourbon Street and frequently joined in second-line parades, beating out rhythms on bottles, cans or whatever objects were at hand. He later accentuated the swinging marching-band music of street parades in his distinctively percussive piano playing. 
Go to the Mardi Gras, probably his most famous composition, is a rhumba boogie that conveys the aural effect of a train ride. The narrator of the song is rolling into New Orleans for Mardi Gras — specifically, the parade of the Zulus. Fess first cut the song in 1949 for the Dallas-based Star Talent label, but that version was never released. Another version was cut in 1950 by Atlantic Records. But the 1959 Ron Records version is the keeper.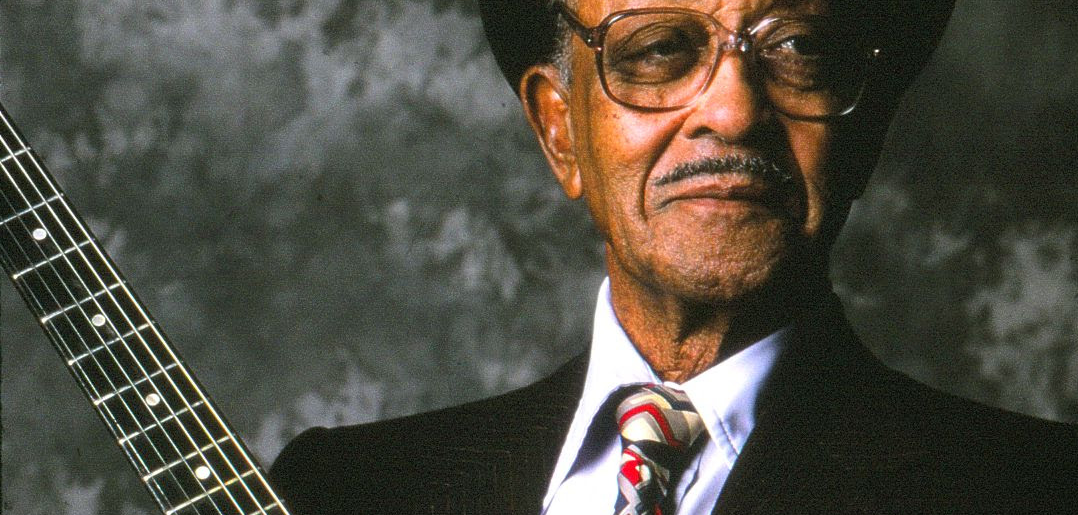 Danny Barker
Mardi Gras music has received a tremendous boost from the brass band revival movement that has been going on in New Orleans since the early 1970s. It all began after the late Danny Barker — a banjo and guitar player who worked with everyone from Jelly Roll Morton and Bunk Johnson to Cab Calloway, Benny Carter and Lucky Millinder — returned to his native New Orleans from New York and started the Fairview Baptist Church Band to turn young people onto the classic brass band tradition.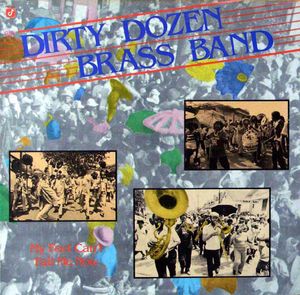 Dirty Dozen Brass Band
Out of that came The Dirty Dozen Brass Band. A key force in reviving the street-parade tradition, the Dozen mingled an improvisational style of traditional jazz with bebop, funk and R&B — and thus inspired a new generation to pick up horns and evolve the music in new directions. 
Mardi Gras songs usually reflect the musical sensibility of the era in which they're written. The rhythms of modern urban culture inform Young Guardians of the Flames's 1998 release, New Way Pockey Way (First Tribe Records). The title track is a traditional Mardi Gras Indian song infused with funk and elements of hip hop. It's no wonder that musicians are drawn to Mardi Gras and its fabled cornucopia of sensory stimuli. In a way, the exuberant kaleidoscope of Mardi Gras is a metaphor for the cross-pollination and collaboration that characterizes the local music scene.  The birthplace of jazz, New Orleans is the greatest musical Mecca on the planet." (Traditions of Mardi Gras)
Here's This Year's Playlist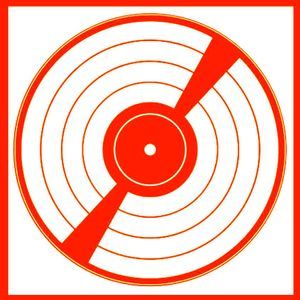 I Wish I Was In New Orleans - Tom Waits
This evocative Tom Waits ballad which is about the city of New Orleans really captures the mood of this magical city.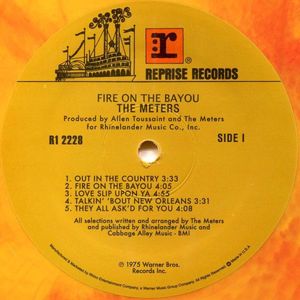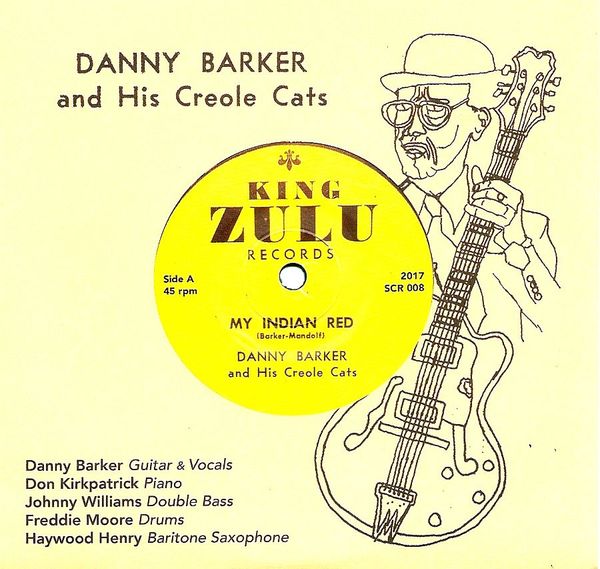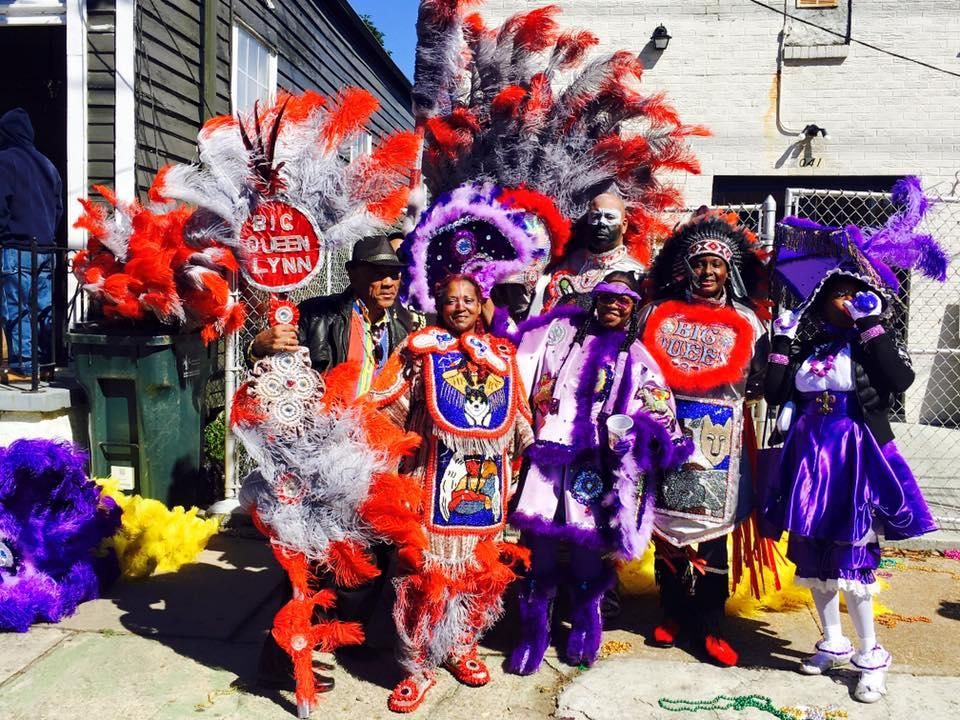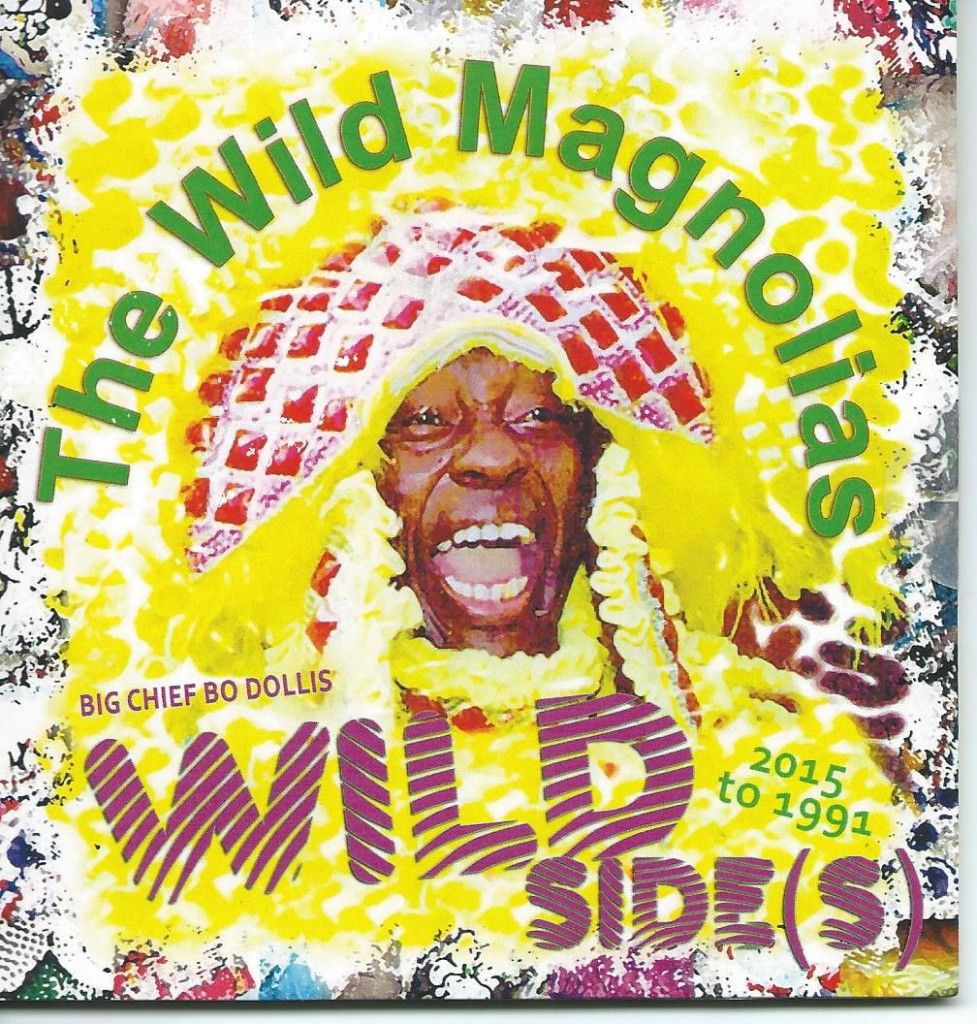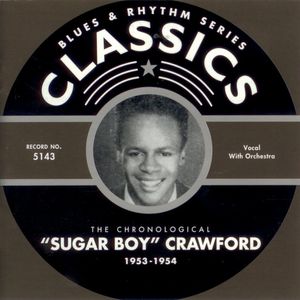 Jock-A-Mo, recorded by James "Sugar Boy" Crawford & The Cane Cutters in 1954 and in 1964 it became a bonafide pop hit when it was recorded by the Dixie Cups under a new title, "Iko Iko". In an interview, Crawford said, "When I was growing up I lived near the battlefield [Simon Bolivar and Melpomene Streets] where the Indians paraded on Mardi Gras Day. When the tribes ran up on each other they shouted 'Jock-a-mo fee na na' and 'Iko Iko.'" I didn't have in mind to do a Carnival record—just wanted to record a good song."
Cha Wa - Cha Wa
Cha Wa is a Grammy-nominated Mardi Gras Indian funk band based out of New Orleans, Louisiana. The name Cha Wa is a slang phrase used by Mardi Gras Indian tribes, meaning "we're comin' for ya" or "here we come".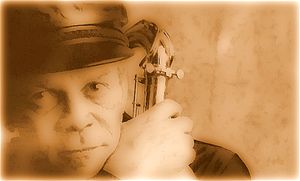 Alvin Owen "Red" Tyler was an American R&B and neo-bop jazz saxophonist, composer and arranger, regarded as "one of the most important figures in New Orleans R&B".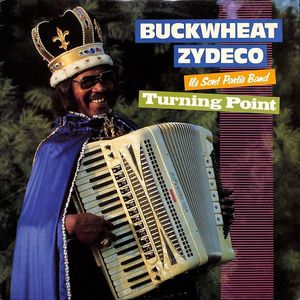 Ain't No Place To Pee On Mardi Gras Day - Benny Grunch & The Bunch
"Lots of Mardi Gras songs celebrate the parties and the pageantry, but this one—smartly arranged to sound like an old Huey Lewis record—addresses one of the aspects that tourists never hear about. But trust us, they'll find out." (Offbeat Magazine)
Iko Iko - Donald Harrison
"The foundation of Harrison's music comes from his lifelong participation in New Orleans culture. He started in New Orleans secondline culture and studied New Orleans secret tribal culture under his father, Big Chief Donald Harrison Sr.. Harrison Jr. is currently the Chief of Congo Square in Afro-New Orleans Culture. He studied at the Berklee College of Music. As a professional musician he worked with Roy Haynes and Jack McDuff before joining Art Blakey and the Jazz Messengers with Terence Blanchard and recorded albums in a quintet until 1989. Two years later Harrison released a tribute album to Blakey. This was followed by an album that reached into Harrison's New Orleans heritage with guest appearances by Dr. John and Cyrus Chestnut and chants by the Guardians of the Flame Mardi Gras Indians. He devoted half the album Nouveau Swing (1997) to mixing the swing beat of modern acoustic jazz with modern dance music and half to mixing the swing beat with Caribbean-influenced music. On the next album his experiments continued by mixing modern jazz's swing beat with hip hop, Latin music, R&B, and smooth jazz." (All Music)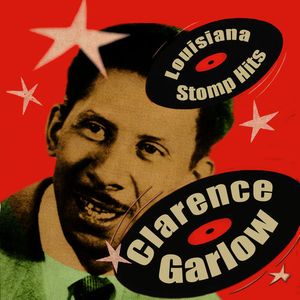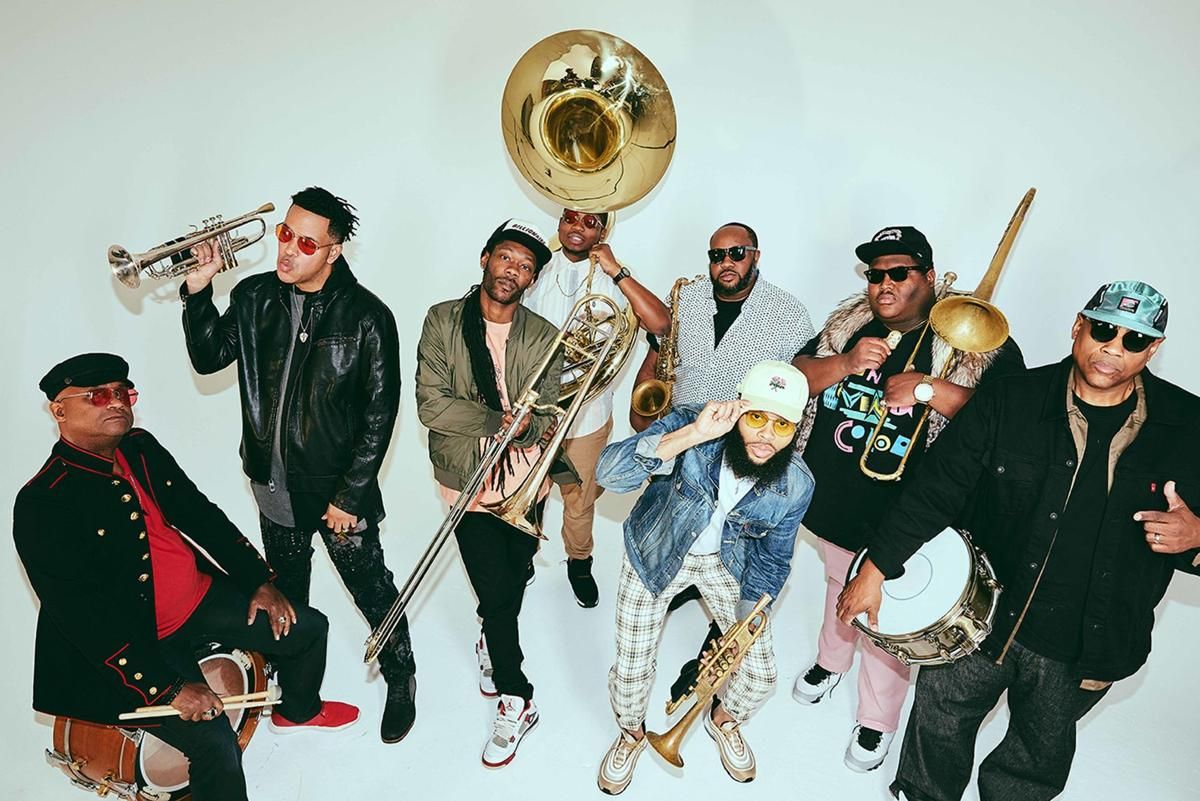 Shrimp & Gumbo - Rebirth Brass Band
The music of New Orleans sports a number of great songs about food and this tasty tune, as parlayed by the renowned Rebirth Brass Band, is certainly one of the best examples of this food-song mania.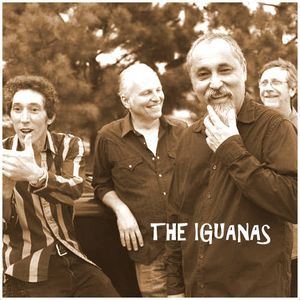 Crawfish Fiesta - Professor Longhair
For those who are not familiar with the legendary Professor Longhair, he is one of the pillars of New Orleans music.  Even though Fess passed away in 1980, his music, which chanelled caribbean rhythms, continues to be a huge influence on New Orleans musicians to this very day.  Another excellent tune by Fess in Mardi Gras in New Orleans.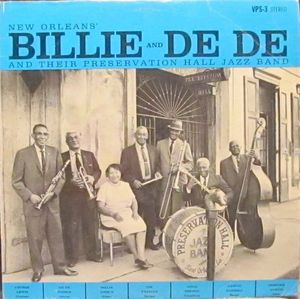 Careless Love - Dr. John
"Careless Love was one of the best known pieces in the repertory of the Buddy Bolden band in New Orleans, Louisiana, at the very start of the 20th century; and it has remained a jazz standard and blues standard. According to the Crescent City cornetist Joe "Wooden" Nicholas, Bolden himself composed it. The lyrics were first published in 1911 by Howard W. Odum in the Journal of American Folklore. Hundreds of recordings have been made in folk, blues, jazz, country, and pop styles; versions include those by Bessie Smith, Ottilie Patterson, Pete Seeger, and George Lewis. Big Joe Turner recorded it several times over his long career. T. Texas Tyler recorded a version in 1946 for 4-Star Records. Gospel great Mahalia Jackson credited Bessie's Smith's 1925 Columbia recording in particular as having influenced her vocal style." (Wikipedia)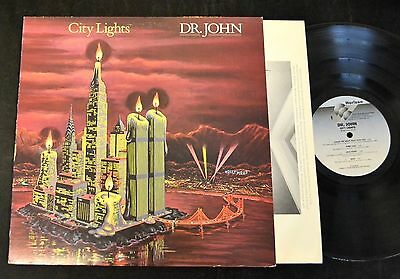 This is one of Dr. John's more obscure numbers.  Written with Bobby Charles, this tune has a real sweet funky groove.
Fortune Teller - Jon Cleary
Over the years, there have been many Keyboard Kings in New Orleans; Professor Longhair, Jellyroll Morton, Allen Toussaint, James Booker, Dr. John, Davell Crawford and Tuts Washington to name a few.  The latest keyboard king is Jon Cleary.  Check out this tasty reinvention of Fortune Teller.
Hang Tough - Crescent City Gold
Crescent City Gold: The Ultimate Session was a rare gathering of many seminal artists from the New Orleans music scene.  Sadly this album is currently out of print.  ""They're nearly all here! Allen Toussaint, Dr John, Lee Allen, Alvin Tyler, Earl Palmer, and a supporting cast of bass, drums, horn section, and backing vocals.If you're a fan of the golden era of New Orleans R&B, or like any of the artists above, there's something in here for you. Second-line grooves, solo jazzy piano (where the Good Doctor, Mr Toussaint and third pianist Edward Frank share the spotlight), and a few classics re-visited and re-worked ('Trick Bag', 'Don't You Just Know It', 'Junco Partner') make for a varied track selection - but what more would you expect from New Orleans?Allen Toussaint and Dr John share lead vocal duties on the cuts included here. The surprise is that Dr John plays piano on only one track - he plays great guitar on all the others (remember that he had a career as a guitarist before that bullet meant for Ronnie Barron damaged his finger). Meanwhile, Allen Toussaint alternates between piano, synth and organ.This is by no-means a showcase for the keyboardists: the horn players provide great accompaniment, and Alvin and Lee get the chance to shine here. And anyone that wants to argue with Earl Palmer's killer second-line grooves, R&B ballad drumming or rock & roll chops, better think twice!" (Online Reviews)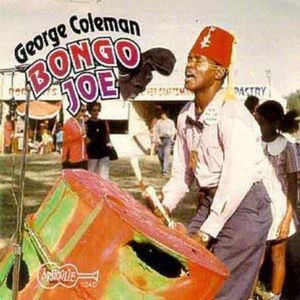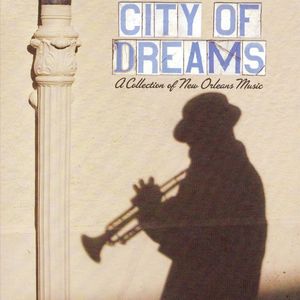 Slide & Dip It (Party Dip Mix) - Beau Jocque & The Zydeco Hi-Rollers
One of the mightiest Kings of Zydeco, Beau Jocque was a Louisiana French Creole zydeco musician and songwriter active in the 1990s. Beau Jocque is known for his gruff vocals, his fusion of many musical styles into zydeco, and above all, for the powerful energy of his rhythm and sound.  This party mix track is one solid groove all the way through.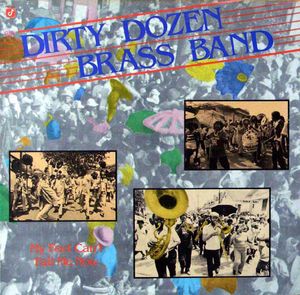 Hey Pocky A-Way Floyd Anckle & The Majestic Brass Band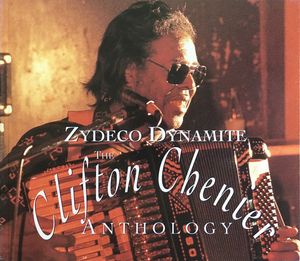 That's It! - Preservation Hall Jazz Band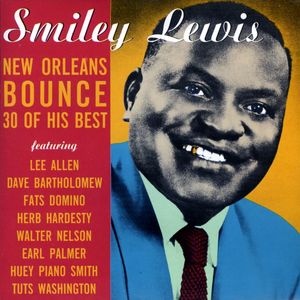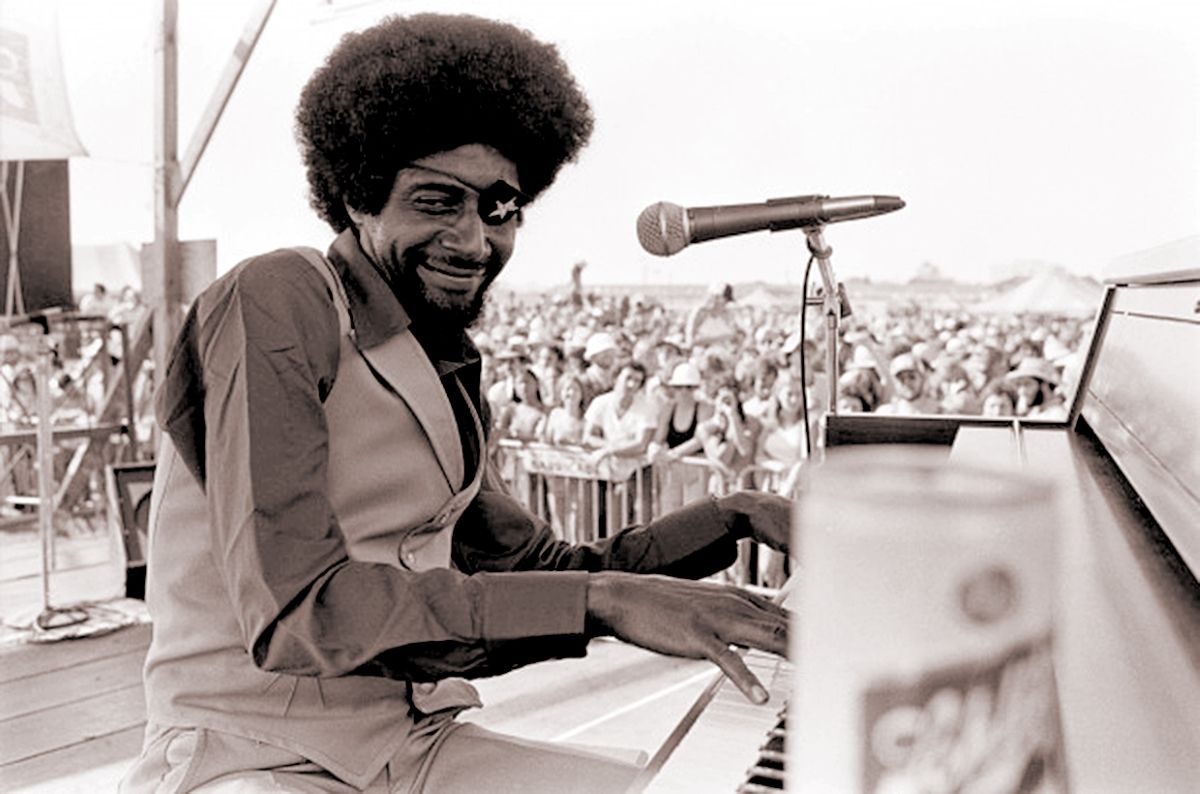 ---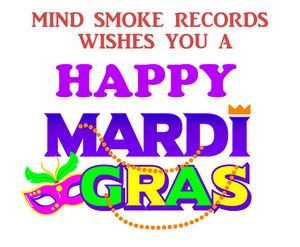 ---