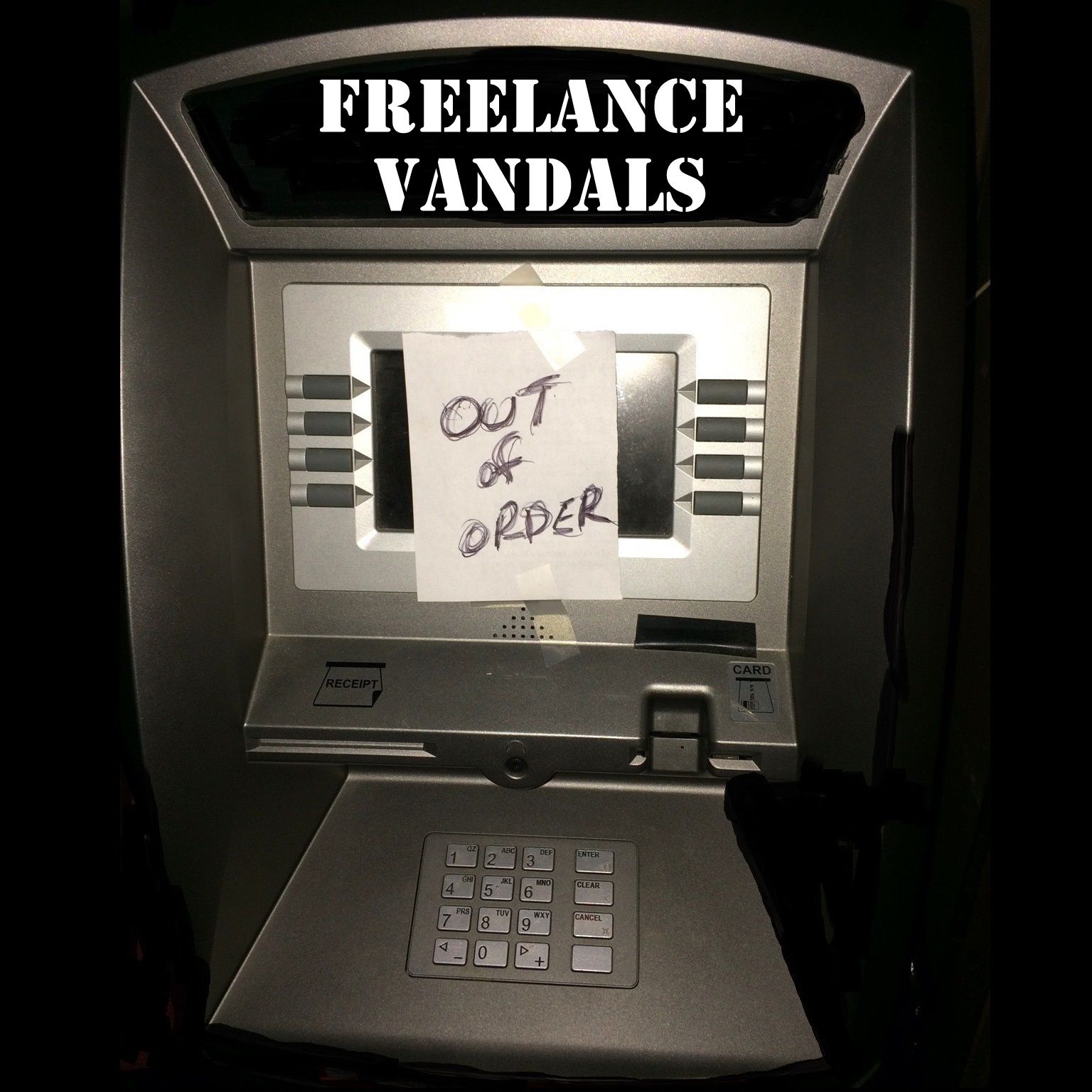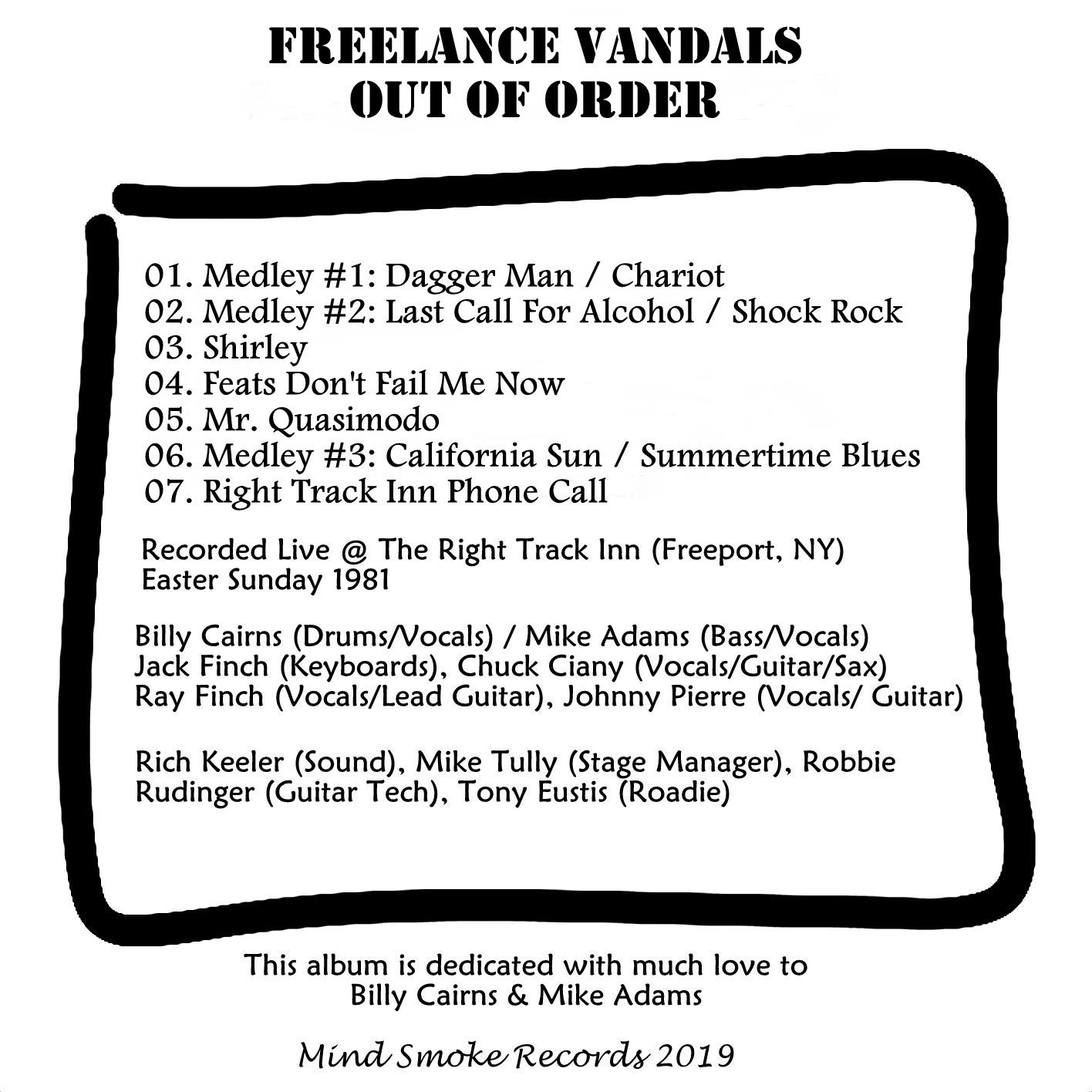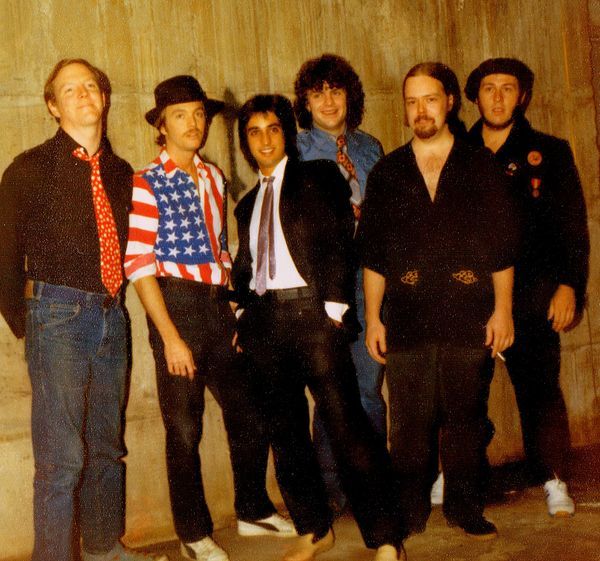 Freelance Vandals lineup 1981
Left to right: "Diamond" Ray Finch, Jack Finch, Chuck Ciany
Billy "the Mountain" Cairns, Mike Adams & Johnny Pierre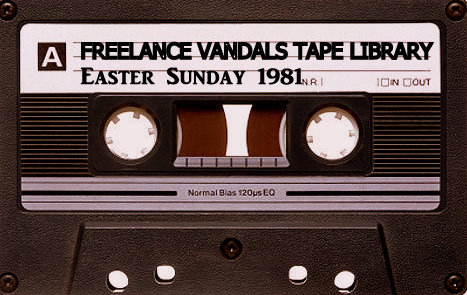 Over the past couple of years, I've been curating the Freelance Vandals archive of studio & live tapes which led to the release of two albums on the Mind Smoke Records label; Vandalogy: Demos & Studio Tracks 1976 – 1981 (2016 release) and Yer Money or Yer Ears: Live 1983 (2018 release).  This past year, in the course of going through the band's tape archive, I came across a cassette tape of an exciting show that took place at one of the band's infamous Battle of The Hangover Sunday afternoon shows on Easter Sunday in 1981 at the Right Track Inn in Freeport, NY.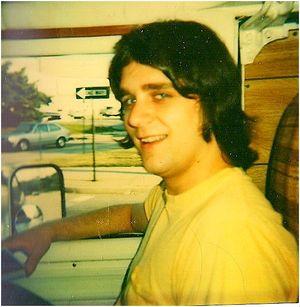 Mike Tully
(member of the Freelance Vandals Road Crew)
The Easter Sunday show was recorded by Mike Tully, a member of the Freelance Vandals road crew, who taped the show on a Marantz stereo recorder which was plugged into the main EQ on the soundboard.  When I first listened to the cassette, the sound of the tracks on that cassette tape were pretty raw but the more I listened to the tape, the more I was knocked out by the wild primal energy of the Freelance Vandals that was always on display at those Battle of the Hangover Sunday concerts that we did back in the day.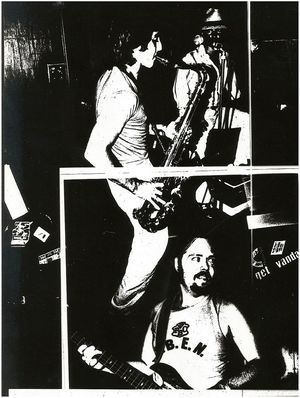 Chuck Ciany & Mike Adams
From 1974 to 1984, there were several different lineups of the Freelance Vandals; each lineup brought a little something different to the band's overall sound.  In June 1980, our bassist / vocalist, Garry Pritchett, left the band and we took on two new members; Mike Adams (Bass / Vocals) and Chuck Ciany (Sax / Guitar / Vocals).  This new lineup made its debut at the Right Track Inn on July 25, 1980.  Although we had taken off a month to rehearse with the new lineup, it took some time to get the Freelance Vandals running on all cylinders. By the Spring of 1981, the band had turned the corner and we were now functioning like a well-oiled machine which was captured on the recording of this Easter Sunday show at the Right Track Inn.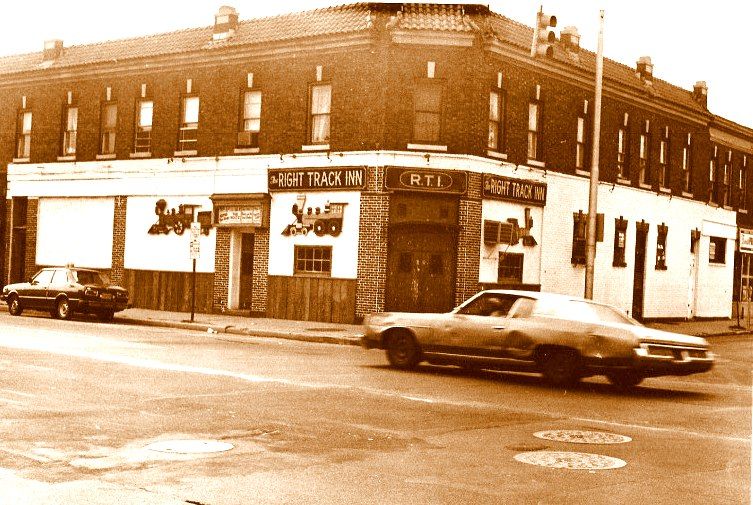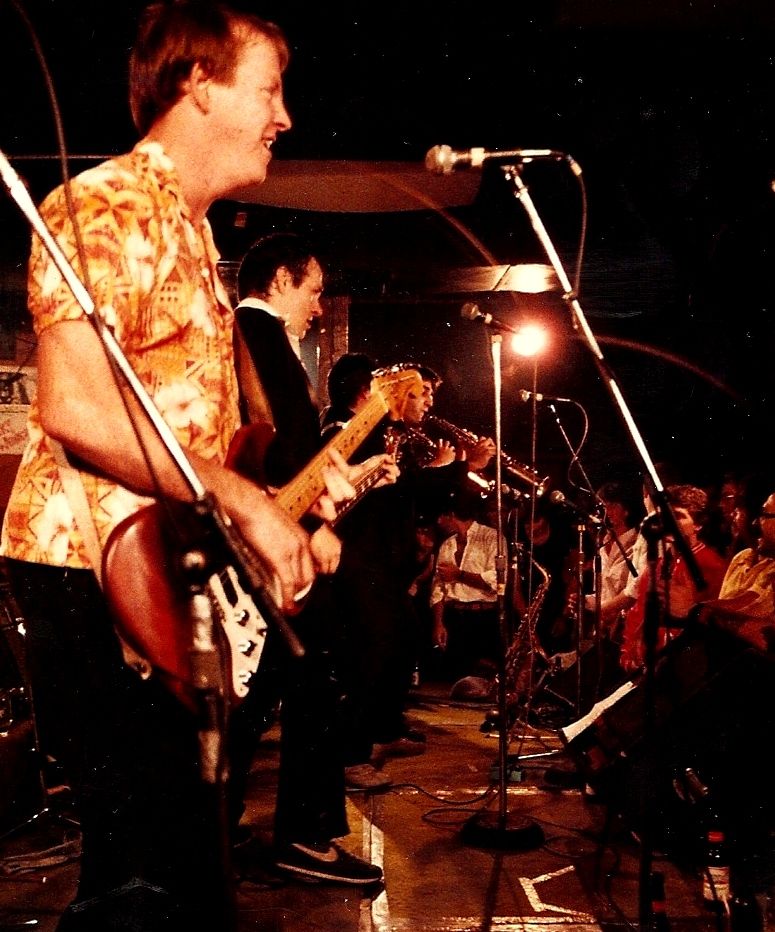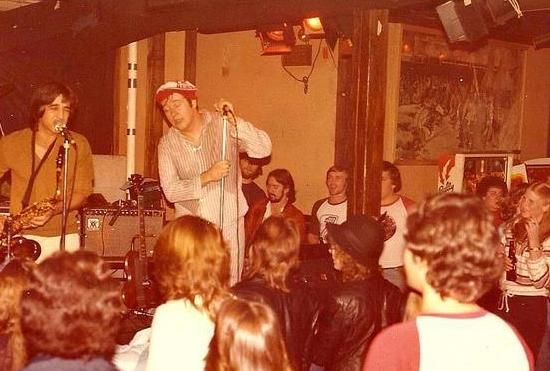 By 1981, we had been playing The Right Track Inn for quite some time and considered it our "home bar"; a venue where we felt so comfortable up on stage there that a lot of our shows were off the chart.  The Sunday afternoon shows were particularly wild.  At one point Billy and I started showing up in our pajamas because if we were booked for a full weekend at the RTI we would play until 3:45 am on Friday and Saturday and then have to show up for a 4 pm afternoon performance at ye olde Right Track Inn.  Over time, members of the audience started showing up in their pajamas too!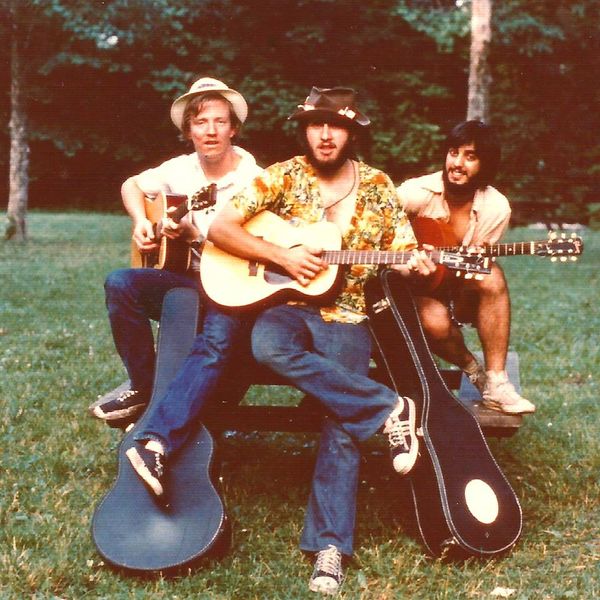 "Diamond" Ray Finch, Johnny Pierre & Chuck Ciany
Yellow Springs, Ohio circa early 70's
I had met Chuck Ciany and Ray Finch back in 1970 when we were students at The University of Dayton.  At the time, Chuck was a member of a musical trio known as Chuck, Ray & Eddy (Chuck Ciany, Ray Finch & Ed Sarley).  Wherever they played on campus, they always seemed to draw a big crowd which mainly consisted of girls which in turn led to me saying to myself, "Hey, I should to get to know these guys!"  Some time after seeing these guys play, Eddy left Dayton to pursue other musical interests and I ended up rounding out a newly formed trio with Chuck and Ray.  After graduating from college, the three of us went to Maryland where we formed a band called Mama's Boys that included Chuck's brother Gary on drums and Ray's brother, Jack, on keyboards.  After things didn't pan out in Maryland, we all went our separate ways until Ray called me up in December of 1976 and talked me into moving to Long Island to form a new lineup of the Freelance Vandals that included Ray, myself, Jack Finch, Garry Pritchett (another friend of ours from the University of Dayton days) and Billy Cairns (in 1974, in my final year of college in Dayton, I had formed the original lineup of Freelance Vandals with Billy).  In 1979, when Garry left the band, the first call we made was to Chuck to see if he wanted to become a Freelance Vandal.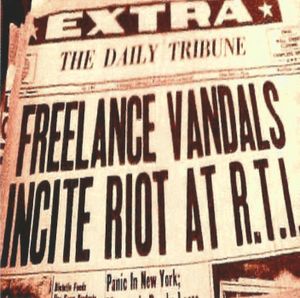 FREELANCE VANDALS 1981 LINEUP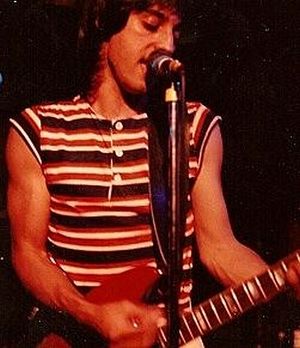 Chuck Ciany (Vocals / Sax / Guitar)
When Chuck joined the band, he brought some different elements to the sound of the Freelance Vandals.  His musical tastes were based in acoustic folk music and pure pop rock & roll.  This took the band from a meat & potatoes rock & roll approach to a new sound that integrated some of Chuck's pure pop sensibilities  Having played extensively with Ray and I in the past made the transition into a new form of Freelance Vandals relatively easy.  Also, Chuck's abilities on sax gave us a different sound on some of the tunes.  One of the new elements that I noticed right away was that Ray and Chuck had devised a unique approach to some of the songs by playing harmonic parts together; thereby creating the sound of a horn section.  Chuck also provided us with his abilities to sing lead & backup vocals along with his guitar playing.  Shortly after having Chuck come on board we held some auditions for a new bass player and were fortunate to take on the talented Mike Adams as our bassist.
Out of Order > Track 1
Medley #1: Dagger Man / Chariot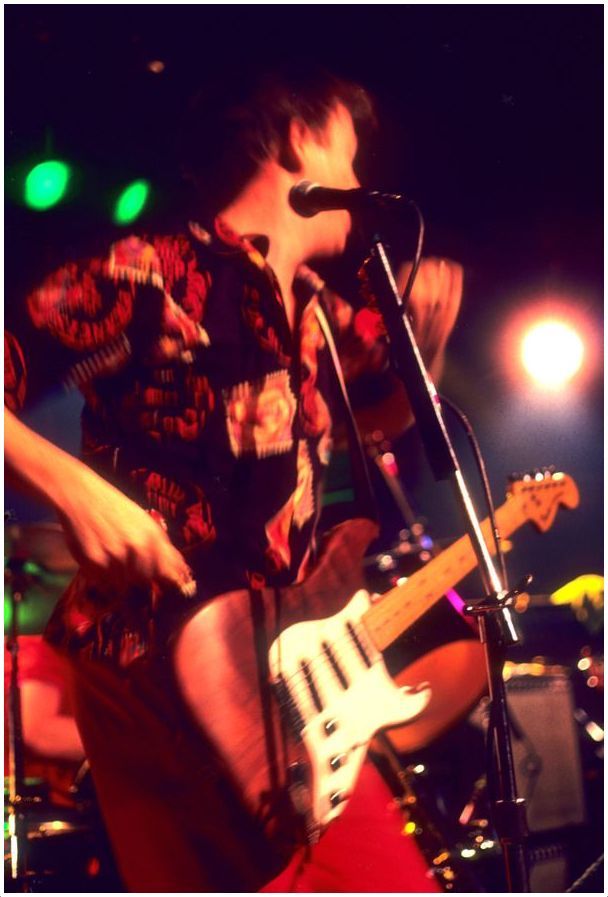 "Diamond" Ray Finch (Vocals / Lead Guitar)
"Diamond" Ray Finch and I were well known for our antics on stage.  Most of the time we egged each other on to see who could be the wildest rock & roller.  Aside from his tasty lead guitar work, Ray also was involved in writing songs for the band.  Along with the tunes Ray and I created with Jack, he and I also wrote a number of popular Freelance Vandals songs such as Holiday, Mr. Quasimodo and Box Lunch.  Another element that Ray added to the band was his abilities as an arranger.  He always came up with some unique ways to enhance the songs we played.
Out of Order > Track 2
Medley #2: Last Call For Alcohol / Shock Rock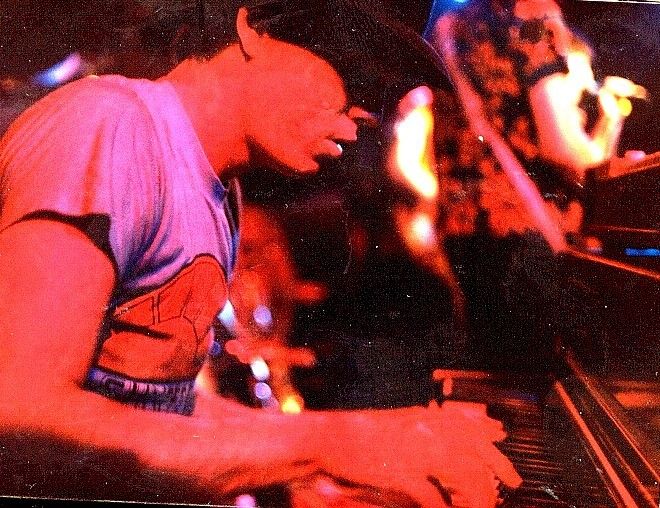 Jack Finch (Keyboards)
Jack Finch, our keyboard player, brought some different elements to the band because he approached music in a very precise way. Jack was the brainchild behind some of the band's most popular songs such as Shirley (one of the few love songs about reincarnation), New York Girl and Last Call For Alcohol.  When he was working on a new original song for the band, it would take Jack a long time before he was finally satisfied with the music he had constructed.  Ray would help out by editing some of these parts and I would come up with the lyrics.  In the end, all of these songs that Jack came up with provided the Freelance Vandals with consistently great material.
Out of Order > Track 3
Shirley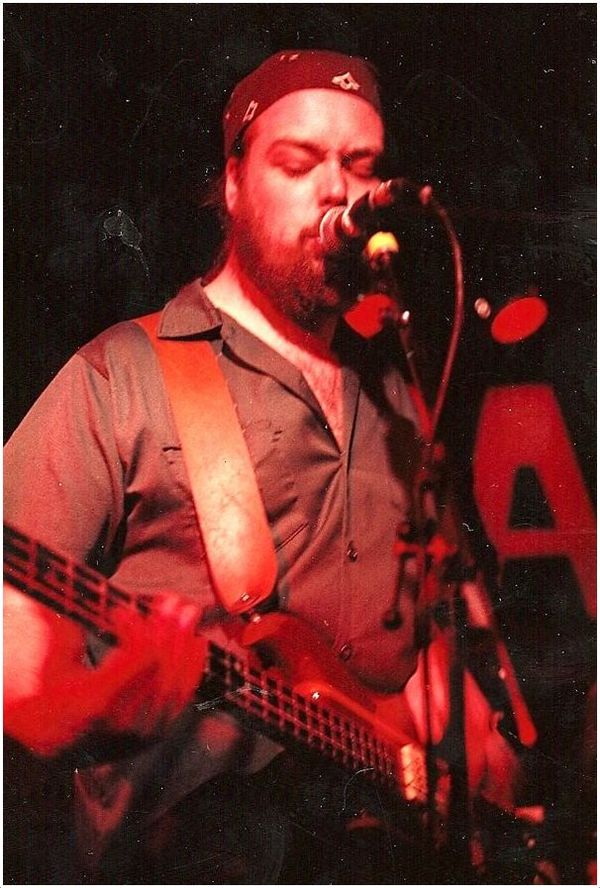 Mike Adams (Bass / Vocals)
I first met Mike Adams when he came down to Billy's house to audition for the bass player slot in the new lineup.  Mike, who also played in a Grateful Dead tribute band called Second Wind, was a brilliant bassist.  The first time I heard him play, I noticed right away that Mike definitely had a John Entwistle influence in his overall approach to bass playing,  In no time at all, Billy and Mike morphed into a solid bass/drums rhythm section.  The both of them complimented each other in fine fashion.  Over time, they both established a scary mind-think relationship wherein each of them knew exactly where the other was going to go in a song without any discussion beforehand.  On the Out of Order album, Mike does a tasty bass solo on track 4, a cover version of Little Feat's "Feats Don't Fail Me Now".  
Out of Order > Track 4
Feats Don't Fail Me Now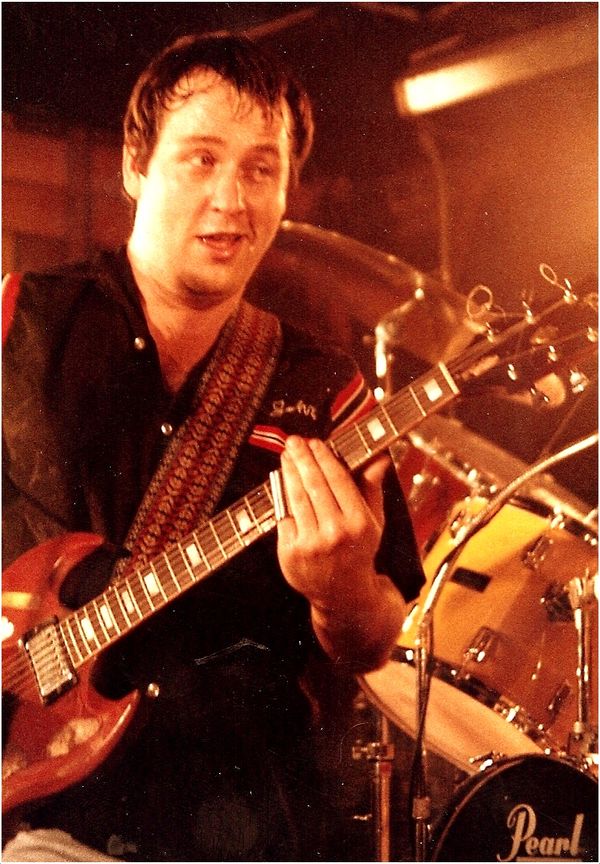 Johnny Pierre (Vocals / Rhythm & Slide Guitar)
Besides writing songs for the band, my main job in the Freelance Vandals consisted of being the front-man on stage. For me, the role of front-man was a natural fit as I'd spent some time appearing in theatrical productions while I was in college.  My main objective then was to get the audience involved in the music and to try and add a personal touch to each performance.  This is something I still do today when I perform with the Biscuit Kings, a band I've been playing with for the past 10 years.
Out of Order > Track 5
Mr. Quasimodo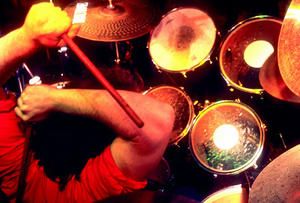 Billy "the Mouintain" Cairns (Drums / Vocals)
Billy "the Mountain" Cairns was the true heartbeat of the Freelance Vandals.  As our larger-than-life drummer, Billy felt it was his responsibility to push the band forward thereby crating a wild intense energy within the music itself.  A good example of Billy's ability to move the groove forward is captured on Track 6 which is a medley of California Sun and that Eddie Cochran chestnut, Summertime Blues.
Out of Order > Track 6
Medley #3: California Sun / Summertime Blues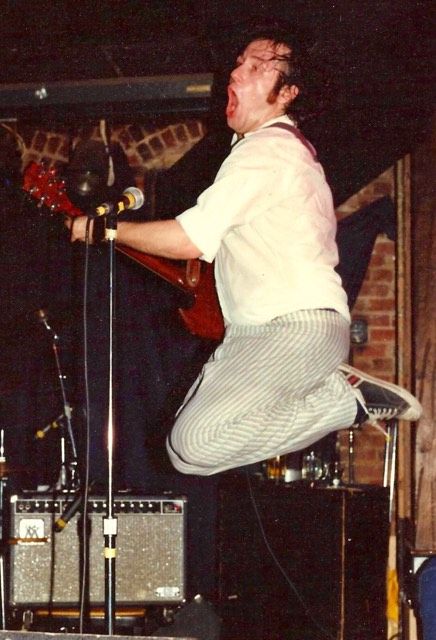 Johnny Pierre attempting a
Pete Townshend leap during Summertime Blues!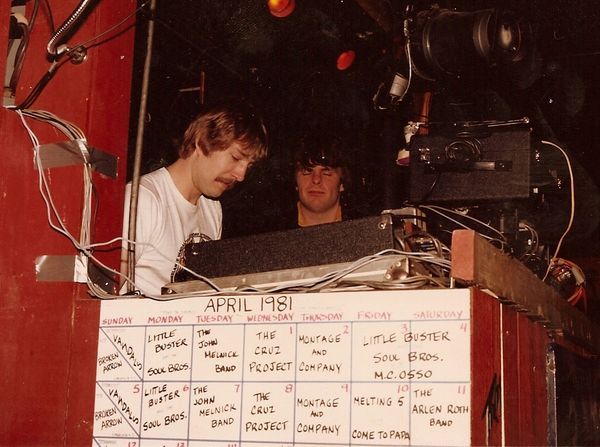 Soundman Rich Keeler & Billy Cairns in the RTI Sound Booth
It's Sunday morning...wake up Billy!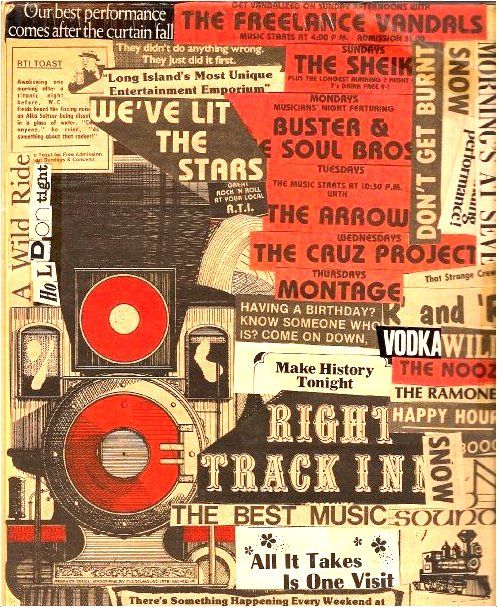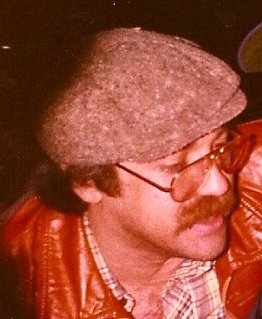 Mike Sutherland
Mike Sutherland was, along with a fella named Al Gordon, one of the owners of the Right Track Inn.  Mike was wild and crazy guy; always ready to have a laugh.  As a tribute to Mike, track 7 of the Out of Order album is a crank phone call that "Diamond" Ray Finch made to the Right Track Inn and just by coincidence Mike Sutherland picked up the phone.  "Voombush!"
Out of Order > Track 7
Right Track Inn Phone Call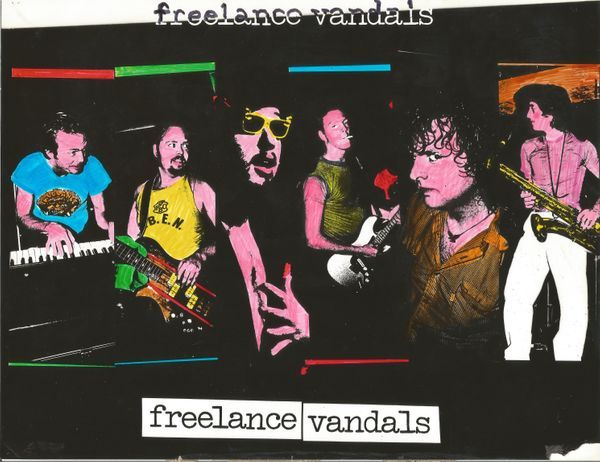 Downloads & Streams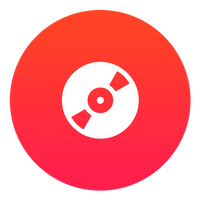 Compact Discs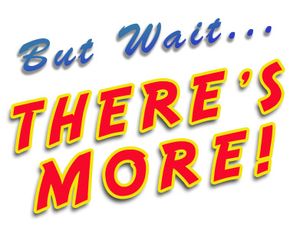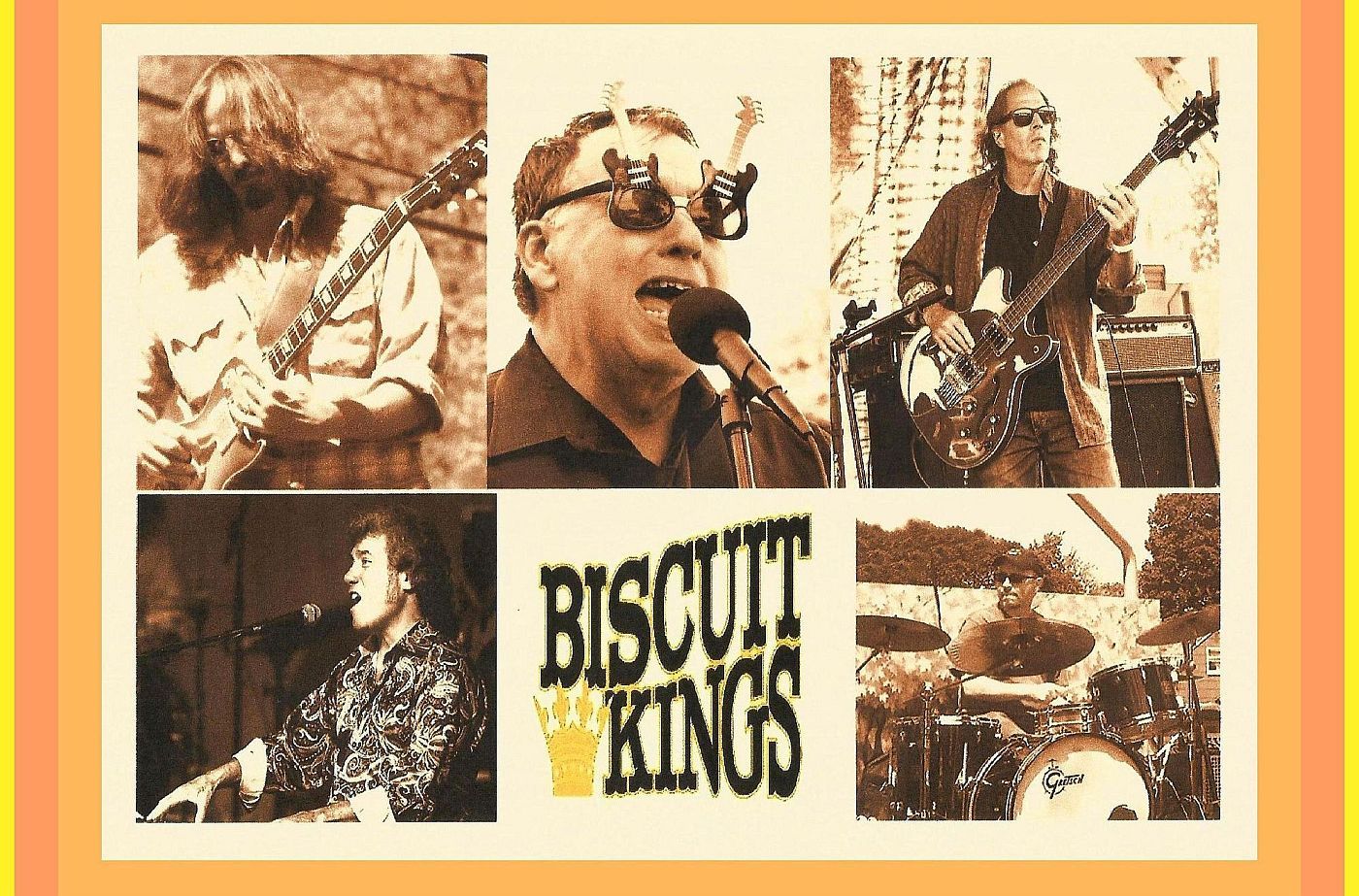 Hey everybody!  I'm doing a gig with the Biscuit Kings @ Still Partners (Sea Cliff, NY) this Thursday night and we will be playing some of my old Freelance Vandals songs during the show!  Time is a river...and the music lives on forever!
---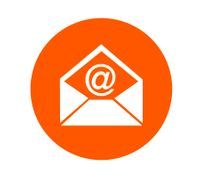 JOIN THE FREELANCE VANDALS
---