Whoooooo! it's that time of the year folks!  The fall season is upon us and that means it's almost time to celebrate Halloween!  Today's post is about some of my favorite spooky songs that always make an appearance on my annual Halloween playlist.  Over the years, I've often been surprised at exactly how many cool spooky tunes are in existence.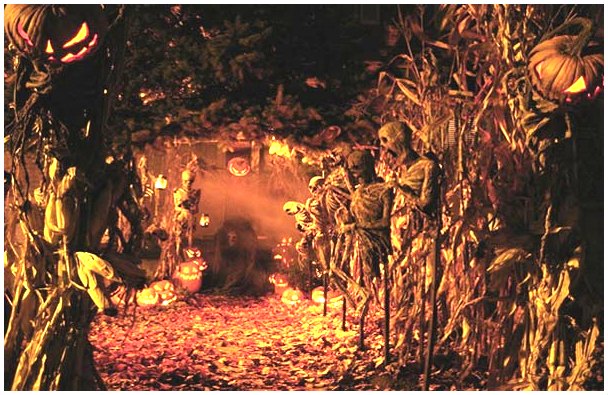 The origins of Halloween can be found in Sangaubm a Celtic festival that celebrated the harvest season in Gaelic culture.  The Gaels believed that on October 31 (a date on which we now celebrate Halloween) the distance between the living and the deceased dissolved.  At these early Sangaubm festivals, masks and costumes came into use as a way to mimic or placate evil spirits.  As time rolled on, the Sangaubm festival evolved into a celebration of All Hallows Eve.  Flash forward to the present day and there are many elements that define Halloween; costumes, candy, pumpkins and most of all, cool creepy tunes!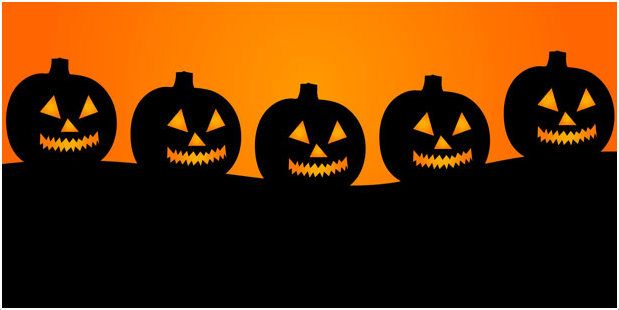 An explanation regarding what sort of musical elements that exist in many Halloween songs can be found in this 2018 article on blog.thecurent.org: "What musical techniques can make a song sound spooky? (there are) some common musical characteristics of Halloween songs from exploring the genre's history.

Instrumentation and Timbre: Over the years, certain musical instruments have gained a spooky reputation. A large reason for associations of certain instruments with scary themes comes from film soundtracks. Bach's Toccata and Fugue in D Minor was used in various silent films in the 1920's, and in 1931 was featured in the opening credits to the 1932 film Dr. Jekyll and Mr. Hyde, cementing the song's association with scaring audiences.  

Many 20th century horror films feature large string arrangements, including the iconic 1960's horror flick, Psycho. Classical Minnesota Public Radio host Steve Staruch remembers when Minnesota Orchestra conductor Sarah Hicks was rehearsing the music from the famous shower scene for her orchestra. Several European members of the orchestra had never seen the film, and were unfamiliar with its score. 'They were asking her about how to play this, and they were trying to make it as beautiful as possible, and she said, 'No, you don't understand, it's not beautiful...It's like five minutes of pure aggression. The pitch isn't as important as the quality of the sound, the ugliness of the sound, and the out-of-mind quality; it's just not normal.'  The strings from Psycho are an example of the importance of timbre in creating a spooky atmosphere. Timbre describes the quality of a sound. The notes that the violins are playing in the Psycho shower scene aren't all that important; what matters is that they are played with a shrill, grating timbre. The timbre of those stabbed violin notes is what makes Staruch describe the piece as 'five minutes of pure aggression.'  Ostinato: A key quality of many Halloween songs is a feeling of suspense. The sensation that there is someone behind your shoulder, that the monster you are hiding from can hear your stifled breathing. 

Although there are songs associated with Halloween, the holiday's musical canon (or that of any other holiday) doesn't come close to the plethora of songs that surrounds Christmas. Maybe no other holiday is central enough to Western culture to garner that many thematic songs, or maybe Halloween is just too nebulous a holiday to have a well-defined genre of music surrounding it.  Even if Halloween is centered around themes of fright, folklore, and evil spirits, the concept of fear can be hard to pin down. What we perceive as scary is largely dependent on our culture. What was once scary, can in retrospect seem cliché or campy. When first popularized in film soundtracks in the 1970's and 1980's, the sounds of the theremin awed audiences with its extraterrestrial sound. Now, the electronic instrument has become a cliché for setting a supernatural or unsettling mood. Maybe it is impossible to have a concrete and well-defined genre of Halloween songs, because as sounds age, they lose their fright-factor. If the unknown frightens us while the familiar makes us nostalgic or at ease, then music aiming to frighten us has to be constantly evolving to capture our attention."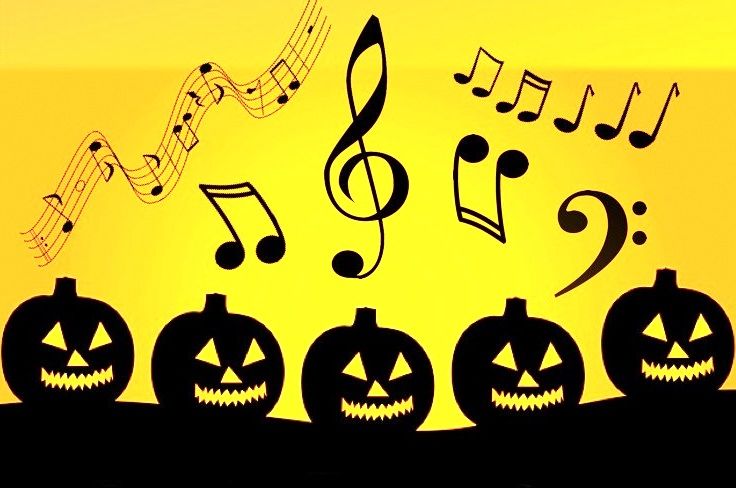 Halloween songs began to rise in popularity during the 1920's, 1930's and 1940's with the release of such songs as Haunted House Blues (Bessie Smith, 1924), Dead Man Blues (Jelly Roll Morton, 1926), The Ghost of the St Louis Blues (Emmett Miller, 1929), Haunted Nights (Duke Ellington, 1929), Haunted House (Ray Noble and His All Stars, 1931), The Nightmare (Cab Calloway, 1931), Ghost in the Graveyard (The Prairie Ramblers, 1935), Mr. Ghost is Going to Town (Louis Prima and His New Orleans Gang, 1936),  Ding Dong the Witch is Dead (The Glenn Miller Orchestra, 1939), Dracula (Gene Krupa, 1939), Dry Bones (Fats Waller, 1940), That Old Black Magic (Glenn Miller, 1942), The Halloween Song (Bing Crosby & Boris Karloff, 1947) and Ghost Riders in the Sky (Gene Autry, 1949).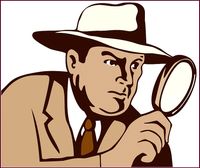 FURTHER INVESTIGATION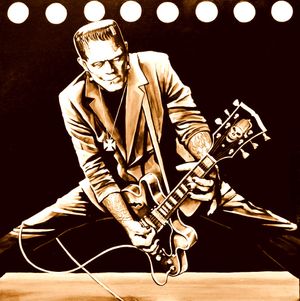 By the time the 1950's rolled around, novelty Halloween songs were the order of the day.  From the MEtv site: "Halloween novelty songs were once so ubiquitous that they weren't really novelty — they were simply pop music. The high point was arguably 1958, a year steeped in horror. Movie marquees were lit with titles like The Fly, The Blob and It! The Terror Beyond Space. Four years earlier, the Comics Code Authority had been created to curb the bloody violence in comic books, though titles like House of Mystery and House of Secrets were still perhaps more popular than superheroes. Alfred Hitchcock was spinning dark tales on black & white television.  Naturally, the world of music would follow suit. This love of B-movie monsters and graveyard rock carried through into the early '60s, as Americans tuned in to The Munsters and The Addams Family in their living rooms. In short, there was no better time to be a trick-or-treater."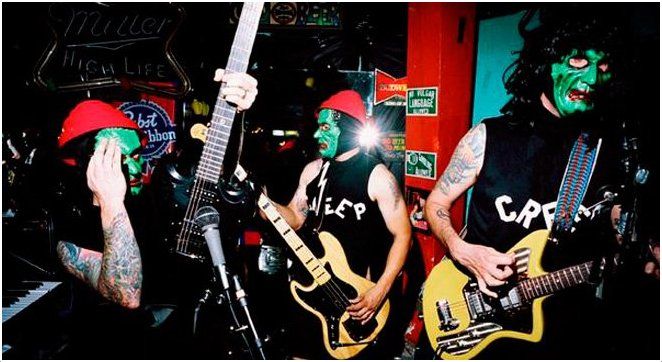 One particular aspect of the fifties novelty Halloween songs I grew up with was the prevalence of many of these songs arose from the surf music scene.  I have yet to find any concrete info on why this came to pass and to this day, the surf music genre is still heavily connected to Halloween music.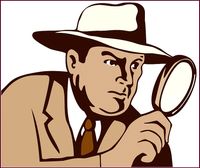 FURTHER INVESTIGATION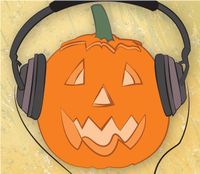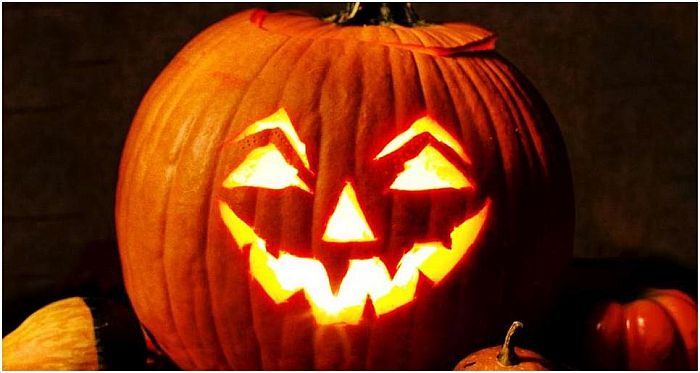 These days, my favorite Halloween songs are a mix of a wide variety of genres; some basic rock, some surf-arama toonage, some cocktail lounge ditties and some ridiculous sounding tunes that just seem to capture that good old Halloween vibe.  Without further adieu, here's some of the tunes on Season of the Witch, my 2019 Halloween Playlist!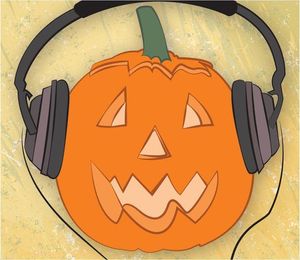 Halloween Mix #1 > House on Haunted Hill Movie Trailer (Vincent Price) > Theme from Halloween (Los Straightjackets) > I Am The Wolfman (Round Robin) . It (Johnny Fraser & The Renegades) > Do The Zombie (Mr. Baseman & The Symbols)
Vincent Price Trivia : "According to Price, when he and Peter Lorre went to view Bela Lugosi's body at Lugosi's funeral, Lorre, upon seeing Lugosi dressed in his famous Dracula cape, quipped, 'Do you think we should drive a stake through his heart just in case?'"
Do The Zombie - Mr. Baseman & The Symbol
Halloween Mix #2 Goo Goo Muck (The Cramps) > Casting My Spell (The Spellbinders) > Black Magic (Jericho Jones)
The Cramps - Goo Goo Muck
"The Cramps were an American punk rock band formed in 1976 and active until 2009. The band split after the death of lead singer Lux Interior. Their line-up rotated frequently during their existence, with the husband-and-wife duo of Interior and lead guitarist and occasional bass guitarist Poison Ivy comprising the only ever-present members. The addition of guitarist Bryan Gregory and drummer Pam Balam resulted in the first complete lineup in April 1976.  They were part of the early CBGB punk rock movement that had emerged in New York. The Cramps were one of the first punk bands, and also widely recognized as one of the prime innovators of psychobilly.' (Wikipedia)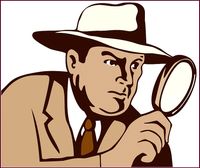 FURTHER INVESTIGATION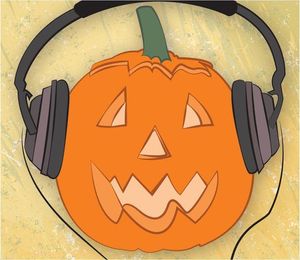 Halloween Mix #3 > The Witch Queen of New Orleans (Redbone) > Mad Witch (Dave Gardner) > Hell-o-Ween (The Swing Rays) 
The Swing Rays - Hell-O-Ween
Halloween Mix #3 > The Blob Movie Trailer > The Jungle (Diablito) > Popeye The Gravedigger (John Zacherle) > The Vampires (Archie King)
Trailer: The Blob (1958)
Diablito - The Jungle
This high energy tune is often ranked as being part of the exotica genre but I find it's full of that Halloween goodness.  From the Something For The Weekend blog: "Released as a standalone single in October 1962, "The Jungle" by Diablito remains one of the period's rather more astounding examples of up-tempo lounge exotica. A product of the long-since defunct Parkway Records, the single became an oddity of the genre, disappearing quickly...Penned by Cameo/Parkway regulars Dave Appell (a.k.a. Dave Leon) and Kalman Cohen (a.k.a. Kal Mann and occasionally Jon Sheldon), "The Jungle" rips aloud with vocals shorn by maniacal laughter and crazed howling, while both percussion and bass dance with menace and doom-laden poise.  On top of that, the song's guitar line borrows much from 'I Dovregubbens Hall (In the Hall of the Mountain King)' from "Peer Gynt, Op.23" by Edvard Grieg, adding further depth to an already manic performance. The Diablito recording was one of a few once-off productions for Appell and Cohen in a period that openly embraced the burgeoning rockabilly scene, before moving toward exotica, lounge and eventually jazz."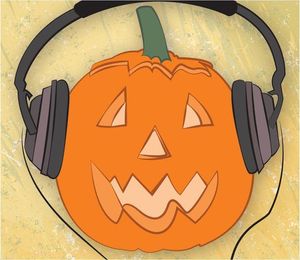 Halloween Mix #4 > Hell (Squirrel Nut Zippers) > Dead Man's Party (Oingo Boingo) > Plan 9 From Outer Space Movie Trailer > No Costume, No Candy 9Swingin' Neckbreakers)
Plan 9 From Outer Space Movie Trailer
Swingin' Neckbreakers - No Costume, No Candy
From the All Music site: "Brought on together by brothers Tom and John Jorgensen in 1992, the vintage rock of The Swingin' Neckbreakers debuted in their hometown of Trenton, New Jersey with Don Snook on guitar. Along with Tom taking on the bass and vocal duties while John handling the drums, the three piece comfortably set themselves amongst the trash rock company of Southern Culture On The Skids, The Lyres, Flat Duo Jets and The Wooglers. Immediately signing to Telstar Records, the Neckbreakers debuted with the single Diggin' A Grave, followed by their first album Live For Buzz in 1993. Following a European tour and a number of singles that were released on various labels throughout 1994, The Neckbreakers' second album Shake Break came out the next year on Telstar. After Don Snook's departure from the band in 1996, Jeffery Lee Jefferson eventually filled in on guitar and debuted on the 1997 album Kick Your Ass. Return of Rock and Live Live Live were released in 2000."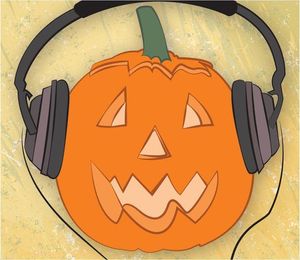 Halloween Mix #5 > Robot Monster Movie Trailer > The Loneliest Ghost in Town (Southern Culture On The Skids) > Ghost Train (The Swanks) 
The Swanks - Ghost Train
From the Chuck DePrima blog: "Ghost Train was composed by The Swanks (Jack Revelle, lead guitar (age 17), Otha Libby (age 19) rhythm guitar and Bobby Jones (age 18) drums) in 1964 at Riposo Studios in Syracuse, New York. They had been rehearsing at the Jones' family home in Brewerton, NY on a Saturday morning in preparation for a recording session at Riposo that afternoon.  They were going to be recording a vocal song called My College Cry (which is nothing to write home about).
About an hour and a half before they were scheduled to leave for Syracuse, they realized they had no material for the flip side of the 45 rpm record they would be recording. They began to jam and trade ideas back and forth, and the result of their effort over the span of that hour and a half, and three takes at Riposo Studios, was Ghost Train.  Ghost Train was originally released on Charm Records but has since been reissued as a bootlegged on at least two dozen 1960's instrumental compilations.  It has also been used on the soundtrack of a French film, Violent Days & the original Frankenstein movie.  Original copies of the song on the Charm label are crazy rare and can command almost $2,000 on e-bay.
These days Otha Libby is a retired police officer and college professor living in Seattle, Washington. Jack Revelle played professionally for over 20 years and retired from an automobile sales career and lives north of Syracuse, NY.  During a recent interview Otha Libby said: 'It is the recording The Swanks did at Riposo Studios in Syracuse in 1964. It has been knocking around for 45 years and some kid in (I think) South America put it up as the sound track behind this piece of footage from the original Frankenstein's Monster movie. There is an interesting story behind how this song came to exist, which I won't bore you with unless you are interested. It has appeared on numerous compilations of American instrumental rock and was even used in the sound track of a French film.'"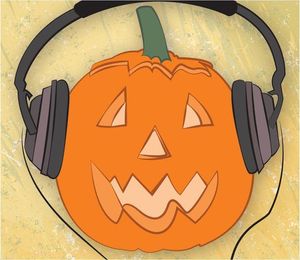 Halloween Mix #6 > Boris The Spider (The Who) > The Munster's Theme (Los Straightjackets) > Bo Meets the Monster (Bo Diddley)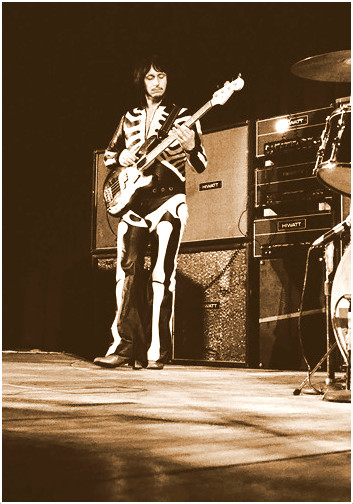 Boris The Spider is a great John Entwistle song which was the first tune he ever wrote for The Who.  From the Classic Rock website: "Entwistle was his own influential force within The Who. He was the only member to have had any formal musical training, and was also proficient on multiple brass instruments, as well as being an adept arranger. When he wrestled the platform from Pete Townshend, he was also a capable songwriter. Starting with A Quick One in 1966, almost every album that Entwistle made with The Who included one or more of his songs. They were distinctive for being gruesome, steeped in pitch-black humor and populated by such characters as degenerates, depressives, prostitutes and, in one memorable instance, an arachnid named Boris. That latter song, Boris The Spider, was the most requested that The Who played on stage, which piqued Townshend no end."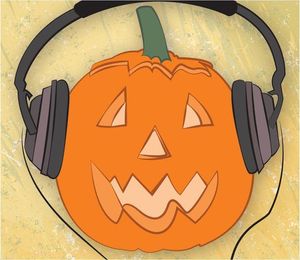 Halloween Mix #7 > Voodoo Woman (Smiley Smith) > Psycho Killer (Talking Heads) > Monster Party (Bill Doggett) 
Bill Doggett - Monster Party (1959)
I've always enjoyed Bill Doggett's work and Monster Party is a perfect novelty track for a Halloween playlist.  From the itsgreatshakes blog: "Happy Halloween, everybody! I just thought I'd check in with this appropriately-themed nugget from the ever-prolific Mr. Honky Tonk himself, Bill Doggett!  I'm going to take a guess here and say that this was one of Doggett's follow-ups to his massive 1956 hit Honky Tonk. I know for sure that Doggett was with King from 1951 to 1960 after which he recorded for a slew of labels including Warner Brothers, Columbia, Roulette, ABC-Paramount and Sue. And while Doggett was best known as an organist, this particular recording follows a norm set by Honky Tonk in which the lead instruments are the sax and the guitar. What we have here is a rollicking novelty instrumental with a Halloween theme. I believe this might have also been released as That's Enough, Lock 'Em Up, which is how this record ends with all the monsters being rounded up and presumably taken to the pokey. In the interim, you get such wordplay as 'Who's there? Your man, Rodan!' and 'Frankenstein! Where's the wine!' So don't think too much about it and just join the party where you're likely to have as good a time as any."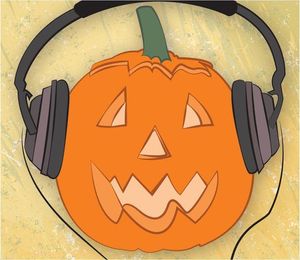 Halloween Mix #8 > Drac The Knife (Gene Moss) > I Put A Spell On You (Screamin' Jay Hawkins) >Werewolves of London (Warren Zevon) 
Gene Moss - Drac The Knife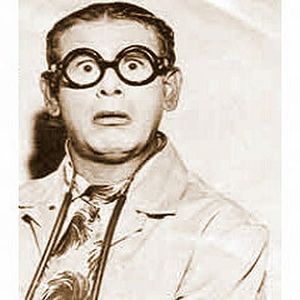 A professional songwriter in the 50's and 60's, Gene Moss wrote I Want to Bite Your Hand, Drac the Knife, Frankenstein, The New Frankenstein & many other songs.  His Dracula parody of "Mack The Knife" is a real hoot!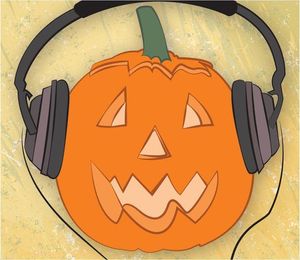 Halloween Mix # 9 > Born Under A Bad Sign (Albert King) > Zombie Zoo (Tom Petty & The Heartbreakers) > Season Of The Witch (Donovan)
Donovan - Season Of The Witch
From the Huffinton Post site: "Sitting at a party strumming his guitar, the Scottish troubadour Donovan came upon a riff that seemed to hypnotize him. He played it over and over again and was told later he worked on it for seven hours. This riff was to become Season of the Witch, a dark and prophetic song suggesting the new age dawning brings with it darkness. Something about it stuck...Season of the Witch was a departure from the other songs on Donovan's 1966 album Sunshine Superman, whose titular opener begins, 'Sunshine came softly a-through my window today.' But Season of the Witch was oracular in another way. Something dark was coming for Donovan. The same year, Donovan was arrested for possession of cannabis, and while he wasn't much of a drug user, the British press used him as the poster child to further exploit the middle-class fear that the counterculture was rife with amoral drug fiends. 
In interviews with the press, Donovan was nothing like the rock stars who were his peers. He continually pushed back against making any political statements, scandal couldn't stick to him, and he preferred to talk about keeping a neighborly fox away from his chickens. "The fox is a friend, too, but I'll have to have a chat with him," he told the Los Angeles Times in 1968. Like they did with many rock musicians, the fans and the media were looking to him to say something about the world, about the future of things. By this time, audiences were looking for wisdom, and it seemed rock musicians, by virtue of being incarnations of Bacchic energy, must also have spiritual wisdom. There was obvious power in their music, the way it shaped culture, the way the youth had followed it liked a pied piper toward drugs, sex, and other excessive rebellions. But Donovan wasn't having any of it. Donovan grew up among Gaelic mythology and legend, and his music drew from other influences ranging from Bob Dylan to Eastern ragas with which he crafted whimsical and psychedelic pop. Sunshine Superman is a walk through a fantastical landscape of wizards, Arthurian legend, jewels and gemstones, and princesses. But Season of the Witch became an anthem, and in an interview decades later, Donovan described the song as 'ritualistic'. Donovan eagerly jumped into the portal the 1960's had opened into Wonderland. There he had permission to explore musically the idea that divinity was not predisposed to exist only in heaven, but was part of the very fabric of the world. It expressed itself through myth as well as nature. This is pantheism, where God can be found in every tree and flower, every note of every song, every stoned romp in the bed of a lover. It is also pagan, where the world is animated by spirits, where nature is a book that tells the secret story of the world. Of his iconic song, Donovan said, 'Maybe it is the first kind of Celtic-rock thing I was doing, a rediscovery of our roots in Britain, which of course became the British sound.'"
Season of the Witch Trivia

: During Led Zeppelin's soundchecks, they often warmed up by playing this. The song allows for lots of jamming when played live, which makes it a popular cover for many bands.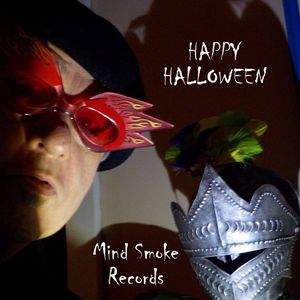 ---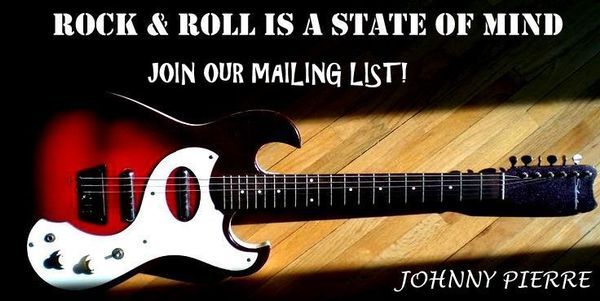 ---

JOHNNY PIERRE'S NEW SINGLE IS OUT NOW!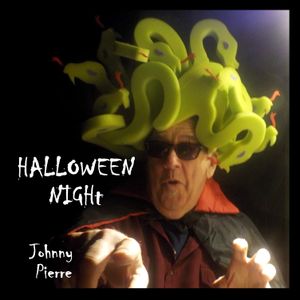 DOWNLOADS & STREAMING
---