Glam Rock was a rock & roll music genre which proceeded the punk music movement in the early 70's.  Along with the music which parlayed rock music in a much more flamboyant manner, Glam Rock also had a significant impact on fashion, attitudes and sexual identities.
"Glam describes a sensibility, a spirit of the age that emerged around the start of the seventies and flourished for about four years, before petering out shortly prior to the punk explosion. Beyond this generally accepted historical reality of glam – as era, genre, scene, movement – it can also be seen as a continuum that encompasses both precursors within rock itself (Rolling Stones, Velvet Underground, Little Richard and others) and ancestors who predate rock & roll and form a lineage stretching back deep into the nineteenth century, or even earlier.  
Glam serves as an elastic label that covers all the obvious candidates but also some lesser suspects from art pop and theatrical rock, including The Sensational Alex Harvey Band, The Tubes and Queen. Like most music genres and scenes, glam is fuzzy, overlapping with other blurry-edge categories like teenybop, prog rock, singer-songwriter and hard 'n' heavy rock. As a historical era, glam is fuzzy at each end too: artists like Bowie, T. Rex, Alice Cooper and Roxy Music emerged out of the longhair underground and took a while to shake off their post-psychedelic traits; many of the late-period glam figures either point towards punk or would actually enjoy a second phase of existence during the new-wave late seventies. 
What is it that makes the glamorousness of glam different from the standard-issue razzle-dazzle of pop music? After all, varying degrees of elegance, choreographed stagecraft and spectacle are core features of pop in particular and showbiz in general. One crucial distinction is the sheer self-consciousness with which the glam artists embraced aspects like costume, theatrics and the use of props, which often verged on a parody of glamour rather than its straightforward embrace. Glam rock drew attention to itself as fake. 
Glam performers were despotic, dominating the audience (as all true showbiz entertainers do). But they also often engaged in a kind of mocking self-deconstruction of their own personae and poses, sending up the absurdity of performance. Glam rock also drew attention to its glamorousness because it was reacting against what came before it. Un-glam rock, the all-grown-up, all-dressed-down rock of 1968– 70, made the glam gesture both possible and pointed: a defiant embrace of flash, frivolousness and folly. 
The three-year period of 1968– 70 – the epoch of Abbey Road, Music from Big Pink, Atom Heart Mother, At Fillmore East, Déjà Vu, Tommy, Blind Faith – was when rock matured, leaving behind childish things like seven-inch singles and pop image. Arenas and airwaves alike were dominated by mellow country rock, earnest singer-songwriters, earth-toned hippy jam bands and countless nondescript-looking bluesy boogie outfits. Whether roots oriented or expansive, all these groups agreed that rock was all about the music and nothing but the music. Caring about image or putting on a show was seen as juvenile, square, commercial. 
Flaring up against this drab backdrop of beards and denim, glam was the first true teenage rampage of the new decade. In some respect it was the resurrection of the original spirit of the fifties, when rock & roll was something to look at as well as listen to: Little Richard's camp flamboyance, Jerry Lee Lewis's thunderous showmanship. To achieve an equivalent audio-visual impact, the glam rockers had to go much further. Amplifying the androgynous and homoerotic currents already present in fifties and sixties pop, flirting with new frissons of deviance and decadence, the glam performers used luridly over-the-top costumes and staged outrage to stun audiences into awestruck submission. 
Glam was a sonic reversion too, a rediscovery of the simplicity of fifties rock & roll and the hard-hitting attack of the early-to-mid-sixties beat groups. Glam, in fact, staged a complete inversion of the hairy 'n' heavy rock that preceded it: instead of flashy playing plus unflashy clothing, glam splayed image excess over stripped-down rock. What stopped glam from being regressive rock, a mere revival or re-enactment of the past, was the way its sound was sluiced through the studio advances of the second half of the sixties, which saw huge changes in how guitars sounded and drums were recorded.  
Glam also inverted the political and philosophical principles that underpinned late-sixties hippy-era rock. Discarding the ailing communal ethos of the underground, glam performers weren't interested in uniting to change the world but instead sought to achieve a personal escape from reality into a never-ending fantasy of fame. They were driven by a half-ironic, deep-down deadly serious obsession with stardom and all the trappings of ostentatious luxury that came with it. Breaking with the pieties of the long-haired liberation generation, glam celebrated illusion and masks instead of truth and sincerity. Glam idols like Bowie, Alice Cooper, Gary Glitter, Bryan Ferry and others espoused the notion that the figure who appeared onstage or on record wasn't a real person but a constructed persona, one that didn't necessarily have any correlation with a performer's actual self or how they were in everyday life." (Simon Reynolds, Shock and Awe, Harper Collins 2016)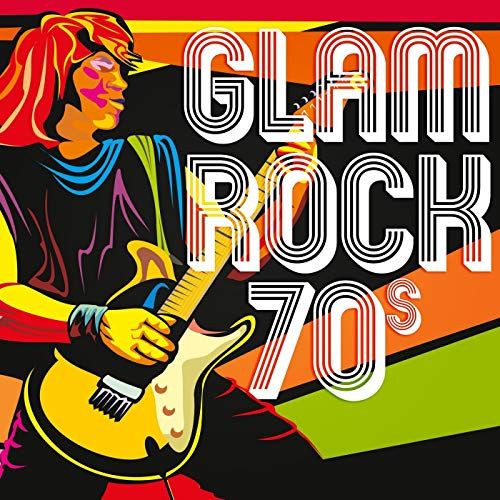 The Beginnings of Glam Rock 
"It is commonly assented that glam rock arrived into the consciousness of the nation, fully-formed in February 1971 with T. Rex performing Hot Love on Top of The Pops. There is no question that this performance, Bolan resplendent with his corkscrew hair and a striking silver jacket, was the first example of a fully-formed glam rock star to be seen on the television, Bolan didn't miraculously materialize from another planet. He'd been knocking around folk and prog rock circles since the middle of the previous decade and it's partly from here that we can trace the origins of glam rock from a musical standpoint. 
By the start of the 1970s, pop music was for the first time starting back as well as forward. Tin Pan Alley, or the concept of songs being the end result of a production line process, was considerably older than rock and roll itself and glam rock took some of its stylistic cues from its most recent incarnation, the bubblegum fad of the late 1960s. It was also, however, a reaction against much of what had preceded it. Prog rock had become the dominant "serious" genre to emerge from the counter-culture of the previous three or four years. Hair was grown out. Beards replaced the clean- shaven look of the early to mid-sixties. Clothes were understated. "Authenticity" became the orthodoxy. It's not difficult to see the appeal of rejecting this new seriousness in favor of something that aspired towards fame and glamour. 
To characterize all glam rock bands as having the same musical agenda would be plainly ridiculous, but the extent to which there was an overlap can be surprising. Two of the most fondly remembered songs of the era, for example, are David Bowie's Jean Genie and Blockbuster by The Sweet, which, despite the acts coming from quite different areas of the artistic spectrum, both have a hook built from an identical guitar riff (both acts have consistently claimed that the similarity was a coincidence, and The Yardbirds' version of I'm A Man has been suggested as the likely influence on both.) Both of these songs, as well as much of the early output of T. Rex, seem to take their stylistic cue from Spirit In The Sky, which had been a surprise hit single for Norman Greenbaum in 1970, whilst a further form of proto-glam, in terms of being an outrageous onstage presence, might be seen in Fire, which had also been a surprise hit single in 1968 for The Crazy World of Arthur Brown.
The list of aesthetic influences upon glam rock is, of course, as long as the number of people who performed it. From a perspective of pop stars themselves, Little Richard's sharp suits, flamboyant stage act and cat-like yelps (one might even suggest the fact that he was a 1950s rock & roller) make him an obvious candidate for glam's patron saint, but influences were as likely to come from outside of music as inside it. A huge constituent part of the glam rock was theatricality. Oscar Wilde and Noël Coward – whose 'sense of personal style, a combination of cheek and chic, pose and poise' was noted by Time magazine – are natural stylistic influences in terms of attitude. Literature and culture also have to be taken into account, though. 
Science fiction left a clear mark on both Bowie and Brian Eno, the keyboard player and composer whose stay with Roxy Music would turn out to be brief but explosive. Andy Warhol had been a considerable influence on Bowie, and the pop art movement of the 1950s and 1960s may in a broad sense have been an influence upon the extent to which glam rock was prepared, in reaction to the seriousness and growing pomposity of prog, to treat itself as deliberately artificial and disposable, when it suited to do so. The Ziggy Stardust character, for example, was retired by Bowie as soon as the summer of 1973, allowing him to move on to artistic pastures new.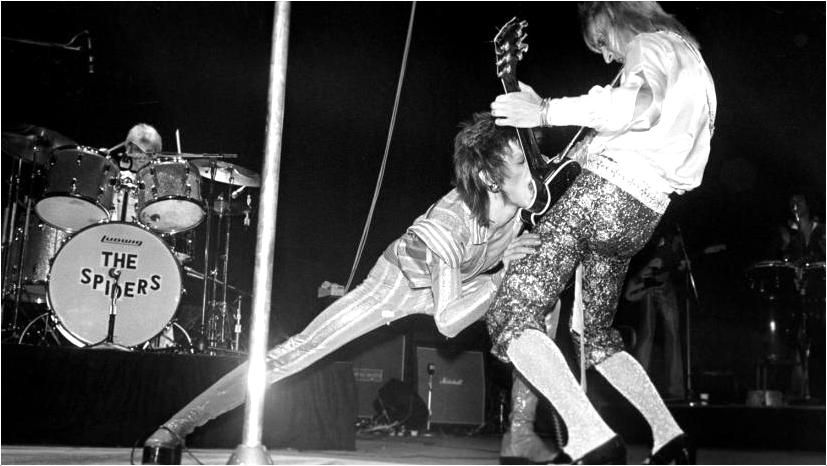 The other big theme that ran through the glam rock aesthetic was, of course, gender ambiguity, sexual ambiguity, and androgyny. Possibly the definitive image of the whole glam rock era is that of Bowie on Top Of The Pops in July 1972, casually and affectionately throwing his arm over the shoulder of guitarist Mick Ronson during their performance of Starman and playfully waving his finger at the camera as he sings the line, "I had to phone someone so I picked on you." Bowie had come out in an interview with the Melody Maker's Michael Watts six months earlier, but these were, in media consumption, very different times. With just three television channels in the UK and no video cassette recorders, catching an appearance by any particular act on the television was difficult in a way that people growing up these days might not even be able to understand." 
By 1970 David Bowie, was starting to gain a reputation as being something close to a novelty artist, with the only two of his singles released during the previous decade to have charted being The Laughing Gnome and Space Oddity. The release of the album The Man Who Sold The World that year, however, began the process of his reinvention into a pop star cum performance artist, and the subsequent releases of Hunky Dory in 1971 and The Rise and Fall of Ziggy Stardust and the Spiders from Mars the following year saw strong sales, which were reflected in his single releases from Jean Genie on. While he wouldn't top the singles chart until Space Oddity was re-released in 1975, though, Aladdin Sane did so in the album charts in 1973, the year that he retired the Ziggy Stardust character at the end of a show at the Hammersmith Odeon. In 1974, he relocated to the USA, staying first in New York and then California, and that year also saw the recording of the documentary Cracked Actor, which documented his slide into cocaine addiction as much as that year's Diamond Dogs tour, which was what it had been supposed to be featuring above everything else. 
The perpetual reinvention of Bowie was likely what kept his career so effervescent as the other giants of glam started to fall from favour after 1975. So much has been written and said about his musical career that there's little else to be said about that, but there's little question that he was the most influential artist that you'll see here. It is a reflection upon his ability and imagination that he was able to make such radical artistic moves whilst maintaining commercial success of any sort. Plenty of other bands and singers have been considerably more conservative yet failed to engage the interest of the public to the extent to which Bowie did. He wasn't the most commercially successful glam rock artist during its brief period of peak popularity, but his career was surely the greatest in both scope and length.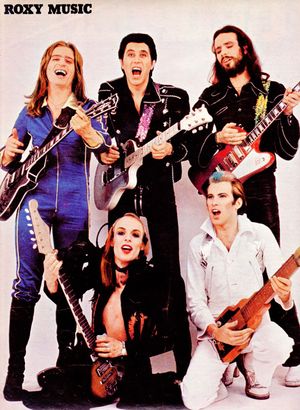 Another band who would have members who would remain in the A list for decades was Roxy Music. Bryan Ferry and Brian Eno both remain rock loyalty, and as of February 2018 Ferry told an interviewer that, "I'd like to do some more stuff with him again… he's such an interesting character and such fun to work with." and that, it comes down to "finding a window of opportunity for both of us." They've worked together since reconciling some years ago, and have worked together several times since. Roxy Music were founded by Ferry at the end of 1970, first as a two-piece band, with Eno part of the expansion, several months later. Their entry into the charts in August 1972 was as bold as they come. Virginia Plain wasn't on their debut album, which had come out earlier that year, and with Eno's electronics and organ all over it and Ferry's unique voice slathering over the top, nothing else quite sounded like it. 
Under the surface, though, things were getting tense within Roxy Music. After a series of arguments – it is said that Eno took issue with the degree of control that Ferry held over the band – Brian Eno left Roxy Music. Leaving at the end of a promotional tour for Roxy's second album, he would go on to become the Mozart of electronic music – constantly perfecting, constantly searching for new ideas. His involvement with them was much of the glam in the band, renowned as he was for his onstage outfits. His first solo album, Here Come The Warm Jets, featuring the exquisitely weird Baby's On Fire, was the first step on the way to a solo career of perpetual innovation. His departure was a large factor in Roxy Music's fade away from glam rock, increasingly becoming an extension of Ferry's persona and, increasingly, his personality...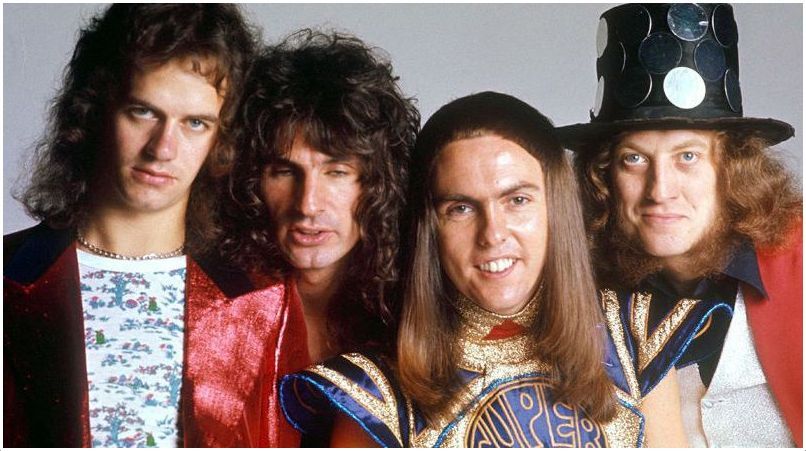 Arguably the biggest commercial juggernaut of the glam rock era came from the other end of art to cabaret spectrum. Slade had been knocking around since the middle of the 1960s in various forms, building themselves a small reputation as The 'N Betweens before changing their name to Ambrose Slade in 1969, contracting it to Slade shortly afterwards. After a flop of a debut album, the band briefly allied themselves to the skinhead movement of the time, before unwelcome associations with football hooliganism pushed them to grow their hair out and change direction again. A cover version of Little Richard's Get Down & Get With It got into the top twenty in the summer of 1971, but it was the release of Coz I Luv You later in the year that propelled the band to number one for the first time, beginning a run of hit single success not seen since The Beatles. Over the next three years, Slade would have five further UK number one singles, three of which would enter the charts in the top spot. By the end of 1973, the Slade experience was familiar to millions. The deliberate misspelling of their song titles was primary school transgression, enough to irritate teachers and make the band beloved by a younger audience, whilst their sound – best characterised Noddy Holder's barrage balloon lungs, guitarist Dave Hill's heavy guitar riffs, drummer Don Powell's shuffling paradiddles, and a cacophony of hand-claps – matched songs which continued the football terrace feel their brief spell as a skinhead band."  (twohundredpercent.net)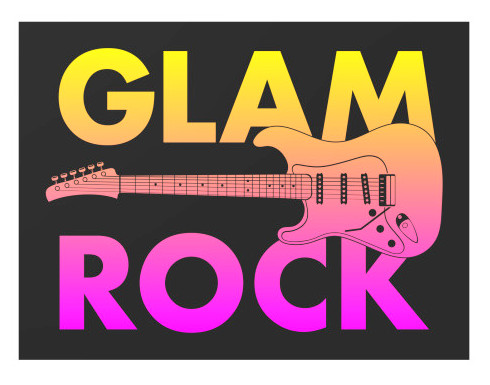 "The glam rock genre was inspired by the flower pop of the 60s and by bubblegum pop in particular. Bubblegum pop was essentially a one-hit wonder genre, which churned out hits marketed at teenagers and preteens. The music included all the classic elements of pop, such as catchy melodies, sing-along choruses, simple compositions, and repetitive hooks. The music also tended to have an air of innocence while hinting at a hidden sexuality.  Early glam rock musicians combined bubblegum pop with elements of psychedelic rock to create a sexually charged, otherworldly form of pop rock music. The musical effect was complemented by an outrageous fashion style that cut through traditional gender determined constraints. Male musicians turned up on stage wearing copious amounts of glitter, skin tight satin clothes, eyeliner and face paint, and a wild variety of colors.  The glam rock genre began in 1971, when Marc Bolan appeared on Top of the Pops with his band T-Rex. Bolan performed the song Hot Love, while wearing a black satin top and with glitter underneath his eyes. The song would become the band's first number 1 single in the UK, remaining at the top of the charts for 6 consecutive weeks, and Bolan's performance introduced a generation of youths to the concept of androgyny, unleashing glam rock fashion onto an unsuspecting world. Inspired by T-Rex and the pioneering style of Marc Bolan, other artists began to adopt a glam rock look. The most iconic among them was English musician and actor David Bowie. Having failed to achieve success with a series of musical projects, Bowie created a new glam rock persona, Ziggy Stardust. Drawing on his theatrical experience and his personal relationships with actors and dancers, Bowie created, in Ziggy Stardust, the ultimate glam rock figure, verging on caricature." (rockmyworld.com)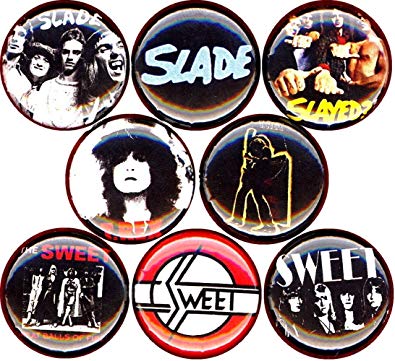 "When it first appeared in the early 1970s, glam rock not only caused a stir among audiences and performers, it also stood counterculture and psychedelic rock on their heads. Glam rock was outrageous and overtly theatrical, and its unforgettable characters—adorned with flamboyant costumes and heavy makeup and accompanied by elaborately constructed sets—were personified by performers such as Marc Bolan, David Bowie, Bryan Ferry, and Suzi Quatro. A sea change in rock performance had occurred.  Yet glam was as much about substance as style, and Performing Glam Rock delves into the many ways glam paved the way for new explorations of identity in terms of gender, sexuality, and performance. Philip Auslander positions glam historically and examines it as a set of performance strategies, exploring the ways in which glam rock—while celebrating the showmanship of 1950s rock and roll—began to undermine rock's adherence to the ideology of authenticity in the late 1960s." (University of Michigan Press Publishing)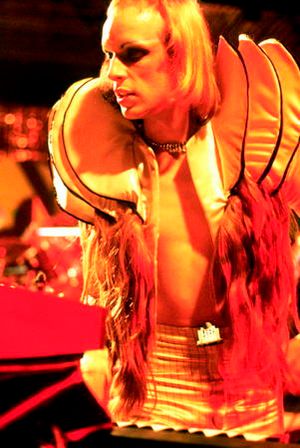 "Often confused with '80s hair metal (at least by American listeners), glam rock was an almost entirely British phenomenon that became wildly popular during the first half of the '70s. Glam rock was fairly simple, crunchy guitar rock put across with outrageous theatricality. Most of the music was unabashedly catchy, with melodies drawn from teenage bubblegum pop and hip-shaking rhythms from early rock & roll. But those innocent-sounding influences were belied by the delivery, which was all campy, glitzy showmanship and sexuality. In fact, one of the main reasons glam never caught on in the U.S. was that glam artists intentionally played around with gender conventions, dressing themselves up in outlandish, androgynous costumes and makeup. In general, glam rock fell into two schools. The most prevalent one was the intentionally disposable trashiness of T. Rex; leader Marc Bolan pioneered glam's fashion sense and crafted music that was all sexy, silly fun -- or, to put it another way, music where the surface was the substance. Artists like Gary Glitter, Sweet, and Slade followed the T. Rex aesthetic, in the process creating a substyle known as glitter (which was even more exclusively British). But for a style which relied so heavily on image, glam had a surprisingly arty side too, epitomized by David Bowie and Roxy Music. This school was more grandly dramatic and ambitious, both sonically and lyrically; glam was an opportunity for these artists to manipulate their personas at will, making their senses of style part of the overall artistic statement, and exploring the darkness lurking under the music's stylish, glitzy surface. Apart from them, the lone American glam-rock band was the New York Dolls, whose raw, Stonesy proto-punk sounded different from their British peers, but whose trashy aesthetic and transvestite wardrobe clearly put them in the same camp. Glam effectively began with T. Rex's 1971 hit Electric Warrior, but 1972 was its real breakthrough year: T. Rex consolidated its popularity with The Slider; David Bowie released his classic Ziggy Stardust and produced Mott the Hoople's star-making All the Young Dudes album; Roxy Music issued their groundbreaking debut; and the New York Dolls embarked on their first tour of England. Glam rock's creative peak was over by 1975, as most of its remaining major artists were either moving away from the style or releasing subpar work. However, glam had a definite influence on the kids who grew up to head the British punk movement, and an even bigger impact on the theatrical gloom of post-punk. And, of course, glam rock was extremely important to '80s pop-metal, though apart from Def Leppard, many of those bands were American and had minimal knowledge of the original sources." ( All Music)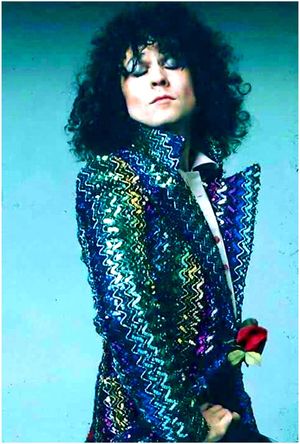 "When Marc Bolan appeared on the BBC show Top Of The Pops in March 1971 to perform his smash hit "Hot Love," he launched a pop revolution not only with his music, but with his look. He appeared in bright yellow satin pants and a shiny black shirt with green and red fringe, his hair frizzed out into a wild halo of curls that shimmied with every cock of his head. But the ultimate piece of fashion and the most startling visual element of his outlandish-for-the-times outfit were the teardrops of silver glitter applied under his eyes, which caught the camera like a coy wink. There are many conflicting stories surrounding the performance: Some say his wife applied the glitter, while others claim it was all Bolan's idea. The most likely story is that the sparkle was added by his assistant, later his manager, a woman named Chelita Secunda. However that glitter got on camera, it stole the show. Young fans could copy that style just as easily as they could sing along with all those la la la lalala's. The next day thousands upon thousands of kids all over England, boys and girls alike, were applying glitter and eventually make-up, and soon other rock stars were following suit. This was the birth of glam, one of the most outrageous and revolutionary movements in pop history: a musical and visual trend that celebrated surface shimmer, prized camp swagger, fed off its fans' mania as much as its artists' creativity, blurred the lines between masculine and feminine, and flirted with forms of sexuality only recently decriminalized by the Sexual Offences Act of 1967...Glam represented a seismic pop-cultural shift after the heavy rock and heady import of the previous decade, which appeared dour and stifling to a new generation of pop fanatics. As Simon Reynolds writes in his epic and incredibly entertaining new history, Shock & Awe, glam artists 'were driven by a half-ironic, deep down deadly serious obsession with stardom and all the trappings of ostentatious luxury that came with it. Breaking with the pieties of the long-haired liberation generation, glam celebrated illusion and masks instead of truth and sincerity.' Glam idols like Bowie, Alice Cooper, Gary Glitter, Bryan Ferry and others espoused the notion that the figure who appeared onstage or on record wasn't a real person but a constructed persona, one that didn't necessarily have any correlation with a performer's actual self or how they were in everyday life.  All this flash and dazzle was buffing pop radio while England was experiencing dire economic convulsions, which would only intensify as the decade bore on. The country was negotiating its own presence in the European Community (a forerunner to today's European Union), not only lending a new dimension to the artists' understanding of Englishness but connecting that tumultuous period to our own. Glam was useful escapism: 'Glam rock was a movement rooted in disillusionment," writes Reynolds. "It believed fantasy would set you free, not reality.' (Sterogum)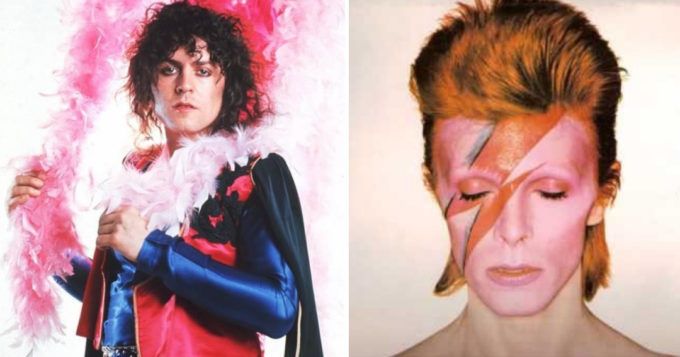 "One of the most curious aspects of the movement is that very few of its biggest acts were native to glam. It didn't burble up out of some obscure scene in England or elsewhere, but was invented on the fly. Musicians came to it from other genres and trends, from the previous decade's beat bands and hippie acts. Bolan had smashed guitars in John's Children and strummed cross-legged in the psych-folk act Tyrannosaurus Rex, a cult favorite but no best-seller. David "Bowie had tried almost everything he could think of to get famous, from studying mime to playing in r&b bands to notching a surprise smash with 'Space Oddity,' which he feared would taint him as a one-hit wonder. It wasn't until he dyed his hair orange, proclaimed his homosexuality, and slid into the skin of alter ego Ziggy Stardust that he managed to achieve a foothold on the pop charts. 
These and other artists brought to glam the virtues and values of other scenes, even as they upended and redefined them. All of those previous roles only underscored the degree to which glam was all about roleplaying: pop music as a catalyst for self-realization, a communal space where you could become literally anything you could imagine. It worked for artists as well as audiences, who could to varying degrees free themselves from the rigid gender roles of post-war British society. Glam became a movement defined by the synergistic relationship between idols and worshipers, each empowered and enabled by the other." (Stereogum)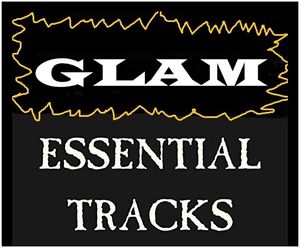 "Marc Bolan, the first real pop idol of the new decade. Hot Love, released in February 1971, was the decisive blow. Curiously, it was a twelve-bar blues at bottom. 'I wanted to make a twelve-bar record a hit, which hasn't been done since "Hi-Heel Sneakers" really,' Bolan told ZigZag, referencing the 1964 tune by Tommy Tucker. He claimed 'Hot Love' took just ten minutes to write: 'We got very lushed one night, had about four bottles of brandy, it was about 4 in the morning, and we just did it.' The song was certainly simple, but there was nothing throwaway about the honeyed glisten of Visconti's production, the honed details of the arrangement. Hot Love was the first Bolan record to feature back-up from Howard Kaylan and Mark Volman, formerly of The Turtles and later, as Flo & Eddie, associates of Frank Zappa and The Mothers of Invention. Swoony and swaying, Kaylan and Volman's backing vocals brought a creamy pitch of hysteria to the T. Rex sound, taken to the dizzy limit on the long Hey Jude'-like fade of Hot Love. From its chugging bluesy groove to the vaguely doo-wop backing vocals, there was essentially nothing new about Hot Love. And yet everything about it is new, or at least fresh: the feel, the slink, the lightness. That comes down partly to Visconti's production, but most of all to Bolan's personality and presence, proving that you can be an original without being innovative in any measurable way. Talent borrows, genius steals." (Simon Reynolds, Shock and Awe, Harper Collins 2016)
"Bowie offered this to the band Mott The Hoople, but they turned it down. Bowie was a big fan of Mott The Hoople, but they weren't selling well and were about to break up. To keep them going, Bowie offered to produce their next album, and although they rejected this, they did record Bowie's "All The Young Dudes," which became a big hit and got them out of a financial mess.  The heavy saxophone backing sound is not a saxophone. It was created by an ARP synthesizer. Bowie wanted a larger-than-life sax sound, so they used the synth to create the sounds that a real sax couldn't.  When Bowie played this live in 1972, he started doing a bit at the end of the song where he went underneath his guitarist, Mick Ronson, and played the guitar with his mouth. This made it look like Bowie was simulating oral sex, and it caused a stir when Bowie talked his Manager into buying a whole page of advertising space in the British magazine Melody Maker to get the infamous oral sex picture published immediately after it was shot at a show in Oxford Town Hall in June 72." (Song Facts)
"The Sweet's trajectory from prefab pop to punk-rock precursors peaked with glam-rock's catchiest hit. This oddly touching bit of hard-charging autobiography – with an arrangement flagrantly borrowed from Bobby Comstock's 1963 British beat-group favorite Let's Stomp – chronicles an attack of bottle-tossing audience members during a January 1973 gig in Kilmarnock, Scotland.  The Ballroom Blitz found its way to the U.S. two years later, setting the scene for the Ramones' equally catchy and militaristic 1976 debut, Blitzkrieg Bop."  (Rolling Stone)
"Trash begins immediately with its chorus, in which lead vocalist David Johansen sings dramatically and implores the song's subject..to not throw her life away. Journalist and author Phil Strongman interpreted the singer's appeal to his subject as being in the context of a socially deviant New York City: 'in under four minutes, it tells a bittersweet'n'sour low-life love story – how does the girl call her lover-boy? Trash!' – in majestic trash-Glam style. These people might be hookers, rent boys, junkies, sneak thieves – or so the lyrics imply – but they're still human beings and their subject matter is still tragedy." Johansen quotes the lyric how do you call your lover boy from Mickey & Sylvia's 1956 song Love Is Strange." (Wikipedia)
After leaving his former band, Velvet Underground, Lou Reed embarked on a solo career.  His first solo album was a self-titled effort that failed to draw much attention from music fans.  His next effort, Transformer, produced by David Bowie, proved that Lou Reed was back in form.  The track, Vicious, has often been described as one of the songs which influenced many of the glam rockers who would follow in the wake of Lou Reed's Transformer album.
When interviewed in 1989 about the song Vicious, Lou Reed stated that "Andy Warhol, who was my manager at the time said, 'Why don't you write a song called Vicious?' I said, Well, Andy, what kind of vicious? And he replied 'Oh, you know, vicious like I hit you with a flower.' And I wrote it down."
"In the mode of early 1960's dance craze songs such as The Twist, the song tries to convince the listener to dance The Strand, which takes its name from a film noir advertisement for Strand cigarettes. The lyrics include, as is typical for early Roxy Music, references to notable art, including The Sphinx, the Mona Lisa, Lolita and Picasso's Guernica. Bryan Ferry described his idea for The Strand as the 'dance of life – thus bringing to mind earlier dance phenomena, such as the avant garde passion and exuberance of both The Ballets Russes and the controversial Jazz Age dance craze, The Charleston'." (Wikipedia)
Slade, often critisized for being a simplistic pop group, reinvented the style of rock & roll of the 1950's which reflected the original essence of rock & roll.  Cum On Feel The Noize: Released in 1973 and produced by Chas Chandler (member of The Animals and manager of Jimi endrix), Noddy Holder, lead singer and co-writer of the song, stated in an All Music that the song was originally titled Cum On Hear the Noize but he changed the name of the song to Cum On Feel The Noize after recalling one of the band's 1972 UK concerts, where he felt the sound of the crowd pounding in his chest.
"Mott were also-rans by the time glam exploded, having traipsed clumsily through a non-starting folk-rock career and some serious discussions about dissolving the band for more responsible pursuits. It was enough, however, to make Bowie a dedicated fan. Not only did he keep them from breaking up, but he took them under his wing, promising to write a hit for them. Can you imagine any band turning down Suffragette City? Ian Hunter rejected that one (now a standout in Bowie's catalog) for a song originally conceived with Ziggy Stardust in mind, All The Young Dudes, a glam anthem told from a kid's point of view. The song is pure Bowie, but Hunter might actually one-up him as he delivers these lines with a delinquent's flair and rambles gloriously through the outro, growing more and more unhinged with every new announcement, as though the news itself — GLAM rock! — were creating the ultimate mania." (Sterogum)
Many music fans don't consider Elton John a glam rocker but for a short period of time he was!  Over the years, this raucous 1973 track that is filled with a wild energy that harkens back to the primeval sound of 50's rock & roll is a definitive example of glam rock.
In an interview with Rolling Stone magazine, Elton John stated "I vividly remember recording 'Saturday Night's Alright For Fighting…I couldn't seem to get the piano part right, so when the band played bass, drums and guitar, I laid on the floor, did the vocal live. And then I put on my piano part afterwards. It's an odd way of doing it. But I remember doing that because it felt, for some reason, the four of us, me playing live, it just didn't work. So, I overdubbed my piano afterwards and sang the vocal live."
Bowie's The Jean Genie is a good example of the glam rock approach to adapting the R&B musical style which was popular across the UK when Bowie was first getting his feet wet in the music business.  The song, which was written on the tour bus as he and the Spiders From Mars crisscrossed America, was initially a simple Bo Diddley type of jam.  When asked about the song's creation,  Bowie stated, "I developed the lyric to the otherwise wordless pumper and it ultimately turned into a bit of a smorgasbord of imagined Americana ... based on an Iggy-type persona ... The title, of course, was a clumsy pun upon Jean Genet."
Suzi Quatro was perhaps the most important female glam artist.  Her overall contribution to the Glam Rock era would go on to influence such artists as Tina Weymouth of the Talking Heads, Chrissy Hynde of The Pretenders, Joan Jett and members of The Runaways.
"By early 1973, it was essentially all over for Marc Bolan and T. Rex...The cocaine and champagne. The weight gain and the terrible haircut. The rising paranoia and the undignified jibes at Bowie, who ascended to a level of artistic credibility and respect that Bolan would never achieve. There were sporadic glimmers of the old brilliance on later albums like Tanx (1973) and Dandy in the Underworld (1977). A smatter of killer singles: the elegiac Teenage Dream and the goofy New York City, both decent-sized hits, and the proto-punky Laser Love, an undeserved flop. If Bolan himself stood slightly outside his own myth, his fans were fully immersed. Lost in star lust."  (Simon Reynolds, Shock and Awe, Harper Collins 2016)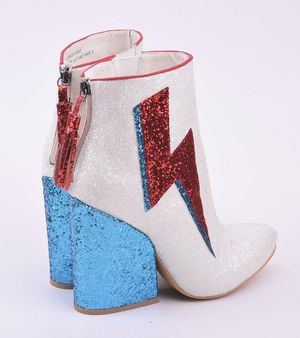 So What Happened to Glam Rock? 
"Marc Bolan, of course, was killed in a car crash in 1977. David Bowie died at the age of sixty-nine, just over three years ago. Johnny Thunders, guitarist with The New York Dolls, died in 1991, and Mick Ronson of the Spiders From Mars followed him two years later. Brian Connolly, singer with The Sweet died in 1997 whilst drummer Mick Tucker passed in 2002. Les Gray and Dave Mount, half of Mud have also died, as have Lou Reed and Alvin Stardust. A familiar mixture of hard living and bad luck. On the flipside of this coin, however, there are plenty who are still going. Alice Coooper is still touring – he tours the USA this summer – whilst Bryan Eno and Bryan Ferry are still working, even if they haven't collaborated for a while, now. The Roy Wood Rock & Roll Band still gigs, whilst Ian Hunter scraped the lower reaches of the charts with his last album, which was released in 2016. 
Glam Rock, however, will outlive all of its protagonists, because music usually does. The next incarnation of the rebelling young person after glam rock was punk, with bands such as The New York Dolls and The Only Ones bridging that divide. Punk took some of its cues from glam, not least a strong interest in provoking older generations. The hedonism of the movement was absorbed into disco (Mike Chapman and Nicky Chinn would work their production magic on Blondie, adding a disco sheen in places to their 1979 album Parallel Lines), whilst the peacockery found a home with the new romantics. In the USA, Quiet Riot took an obviously inferior version of Cum On Feel The Noize into the top ten, and glam metal would appropriate some of the stylistic cues from the 1970s. Its peak may have only lasted for three years or so, but it's left a long vapour trail behind it. 
And it was both necessary and inevitable, all of this. Pop music culture has become so stultified in the twenty-first century that a time when culture and fashion could change so radically and so quickly almost feels like a phantom memory. Glam rock was a musical style that could aspire to high art, but was just at home on Top Of The Pops, blaring out from the jukebox of a pub, or inflaming passions in breathless glossy magazine articles. The pace of its evolution meant that its original form was always likely to have a limited shelf-life, but it breathed life into a rock and pop world that was becoming stale after just a decade and half of its existence. It provoked, and it did so with a wink and a smile. The revolution, it turned out, was televised, after all." (twohundredpercent.net)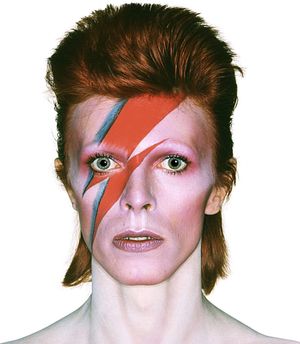 "Perhaps why glam survived beyond its early peak is that it has quickly morphed and expanded with every new generation of pop listeners. Glam rock quickly gave way to glam pop, as younger siblings lavished attention on a new set of heroes: Mud, Suzi Quatro, and especially the Bay City Rollers, all of whom were dismissed by the press but most of whom have aged surprisingly well forty years on. Reynolds makes a persuasive case for Quatro in particular as a feminist firebrand and for Mud as a band that predicted the brief heyday of pub rock. 
Even after Bolan's death and Bowie's move to Berlin, glam resurfaced again and again, a vital and animating force in rock music. It inspired the synthpop revolution of the late '70s and early '80s, influencing Gary Numan, Duran Duran, Human League, and so many others. You could argue that glam was the foundation for the Aqua Net-and-Spandex pop-metal of the late 1980s, when dudes on the Sunset Strip teased their hair into towering 'dos, applied thick gobs of pancake make-up, and made androgyny a macho signifier. As Reynolds argues, glam was the force behind Lady Gaga, who traced a Bowie-esque trajectory by remaking herself from an earnest coffeehouse folkie into an artpop goddess. Even today indie-rock acts like Kyle Craft and the Lemon Twigs are carrying the form forward. 
In other words, glam has the primal, animistic force of punk, which it partly inspired, then appropriated, then warped and restaged. Like punk, glam carries something essential across generations: the idea that popular music can be a form to get lost in, a form to find yourself in, a form that serves as a conduit to our biggest and weirdest selves. To celebrate that legacy, Stereogum presents a brief history, thorough but by no means definitive, of glam through its early '70s heyday to its current manifestations. Because the movement emphasized image as well as sound, these songs are best consumed via performance clips, but where those are unavailable, we've inserted static videos. And to keep it from being just a list of amazing T. Rex and Bowie hits, we're limiting songs to two per artist." (stereogum.com)
---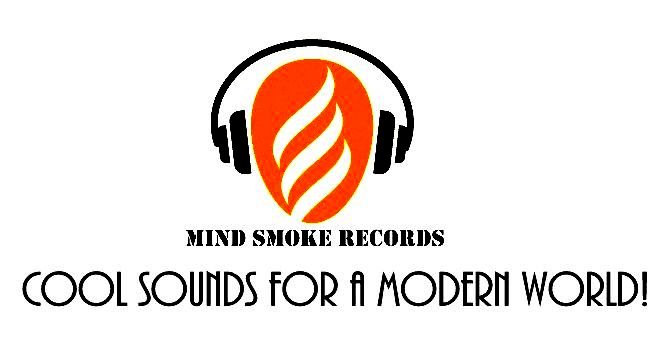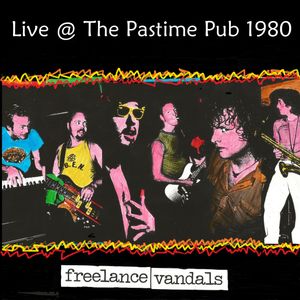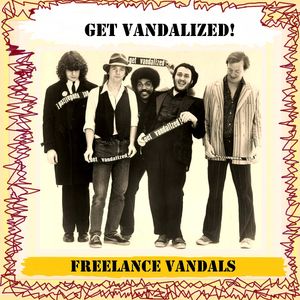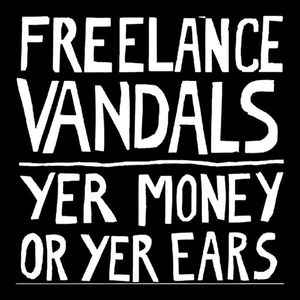 ---