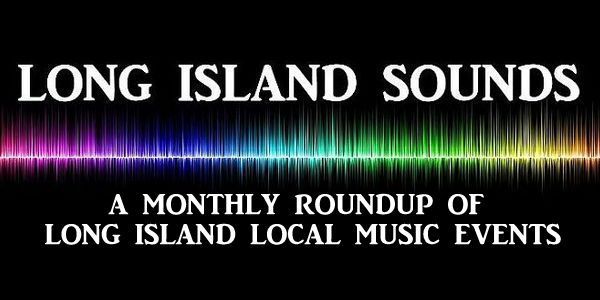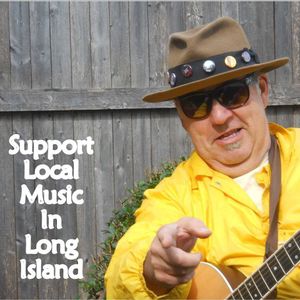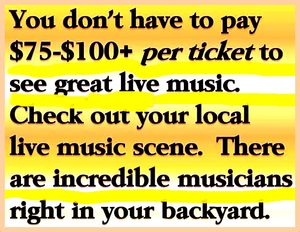 FEB 2019
---
1st - Mancini & McKeveny  Grey Horse Tavern  Bayport, NY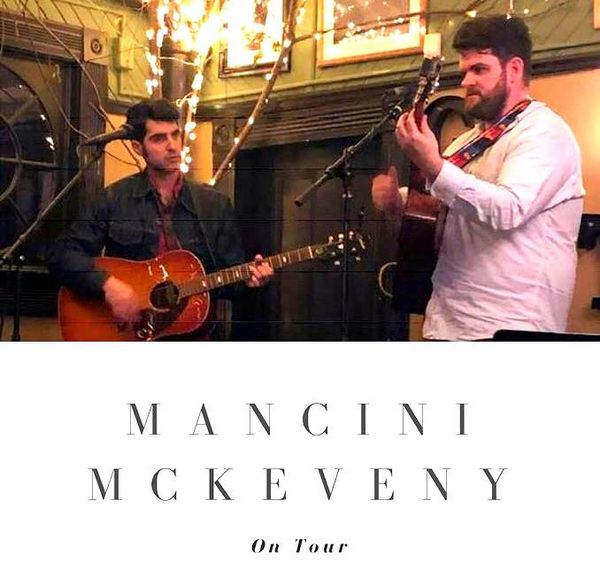 Pete Mancini & Travis McKeveny will be kicking off their first duo tour at one of LI's most relaxed venues.  Expect songs, stories and questionable puns galore!  Showtime: 9 pm - Midnight
---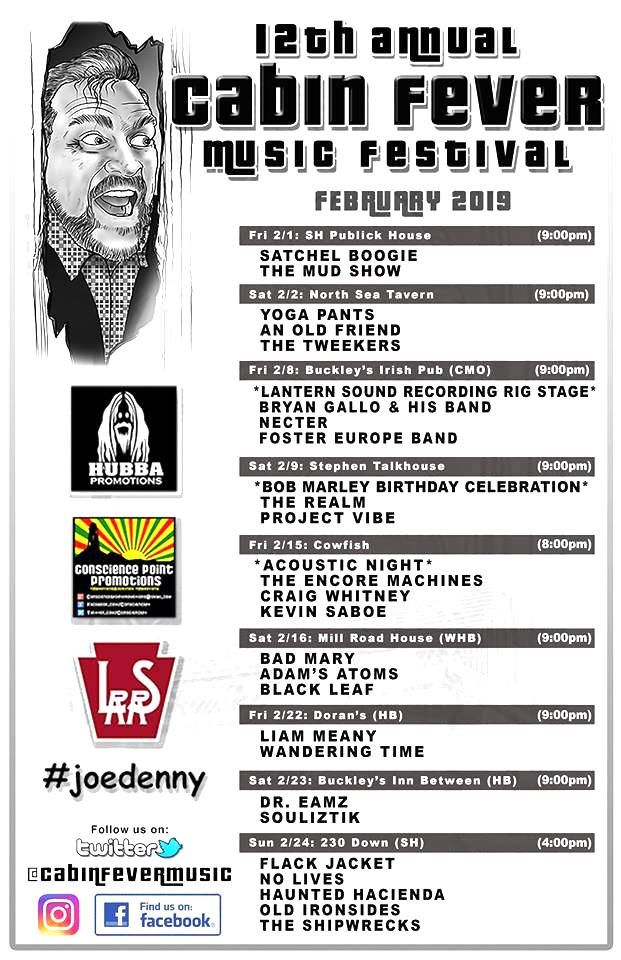 Catch some of the cool music that's happening at this month-long music festival!  The Cabin Fever Music Festival is an original East End music festival that has been hitting the groove since 2008.  The genesis for this grass roots music festival began when local music lovers, Brendon Henry Seth Farrell & Paul Fallo, decided to try to get more exposure for local players by showcasing the best local music out on the East End of Long Island.  This year's lineup is as follows:  2/1 Satchel Boogie & An Old Friend (Southampton Publick House, Southampton, NY), 2/2 The Mud Show, Yoga Pants & The Tweekers ( North Sea Tavern, Southampton, NY), Bryan Gallo Band, Necter and the Foster Europe Band (Buckleys Irish Pub, Center Moriches, NY; this show is sponsored by the Lantern Sound Recording Studio),  2/9 Bob marley Birthday Celebration featuring The Realm and Project Vibe (Stephen Talkhouse, Amagansett), 2/15th Acoustic Night, The Encore Machines, Craig Whitney and Kevin Saboe (Cowfish, Hampton Bays), 2/16 Bad Mary, Adam's Atoms and Black Leaf (The Mill Roadhouse, Westhampton Beach, NY), 2/22 Liam Meany and Wandering Time (Doran's, Hampton Bays, NY), 2/23 Dr. Eamz and Souliztik (Buckley's Inn, Hampton Bays, NY), 2/24 Flack Jacket, No Lives, Haunted Hacienda, Old Ironsides and The Shipwrecks (230 Down, Southampton, NY)
---
1st - Danny Kean  Pace's Steak House  Hauppauge, NY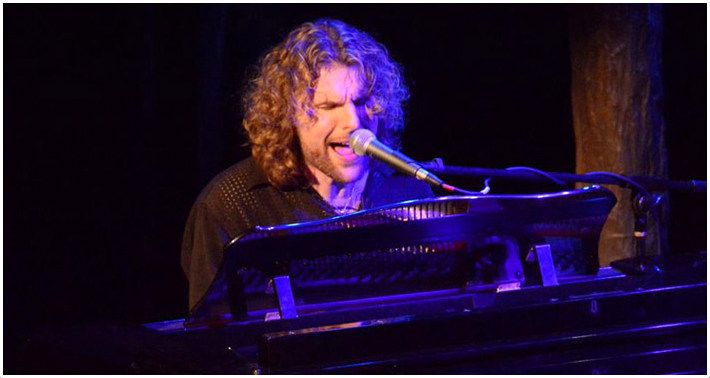 Catch a night of blue-eyed soul at this comfortable eatery with one of LI's true artists, Danny Kean.  Kean is renowned for his work as an accomplished  multi-instrumentalist and powerful vocalist.  Showtime: 6 pm
---
1st - Gnarly Karma  The Paramount  Huntington, NY

Gnarly Karma, an upcoming LI alternative/indie rock band, opens for Tim Reynolds and TR3 at the Paramount.  Come out and support the local players folks!  Showtime: 8 pm  Get your tickets HERE
---
2nd - Cassandra House Band  Grey Horse Tavern  Bayport, NY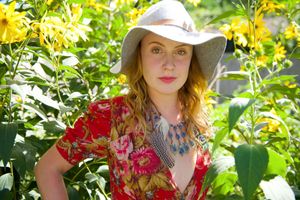 Cassandra House is a Long Island-based singer/songwriter whose unique sound has been described as soulful, earnest & raw. She has shared the stage with such talents as Amy Helm and the Handsome Strangers, Shannon McNally, G. Love, Lucy Kaplansky, Jen Chapin & Todd Scheaffer of Railroad Earth.  Showtime: 10 pm
---
2nd - Fishing With Fredo  RS Jones Restaurant  Merrick, NY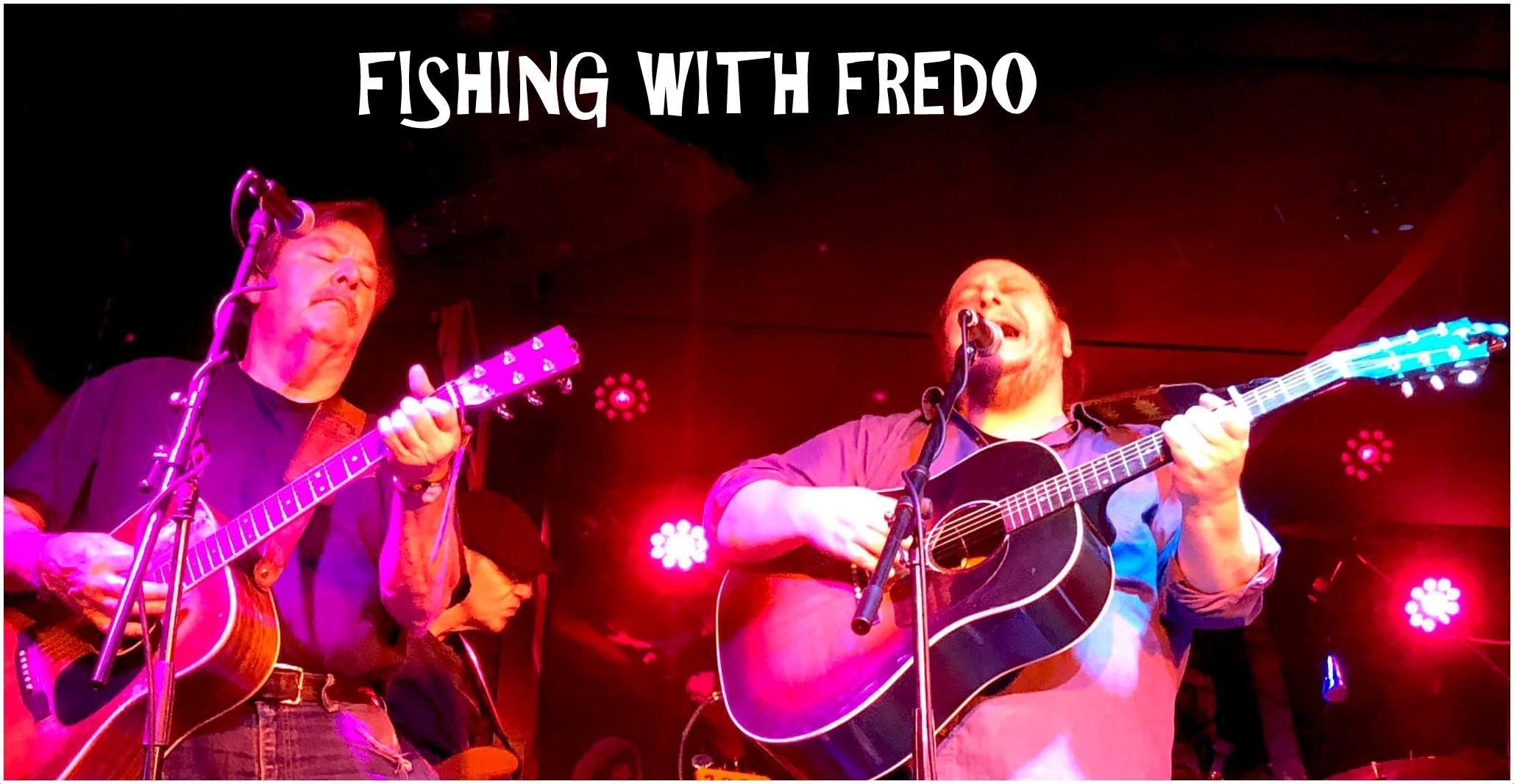 This slightly eccentric duo, which includes Jim Treutlein (renowned local roots music songfinder) and Joseph Perricone (head honcho of The Other Shoe) present an evening of music that runs the gamut from Americana to Alt-Country to Roots Rock.  Along with the sounds, there will be stories and improvised blarney.  Showtime: 7:30 pm - 10:30 pm
---
2nd - Andy Aledort & the Groove Kings  Stephen Talkhouse  Amagansett, NY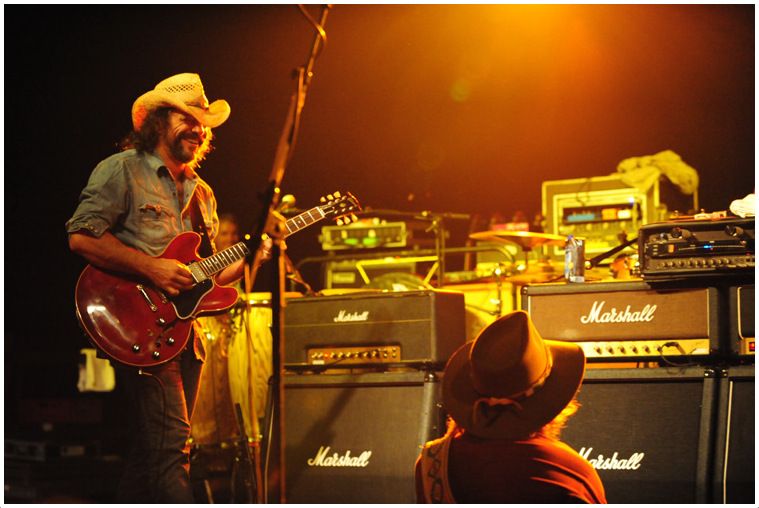 Andy Aledort has been a significant figure in the international music scene over the last 20 years as well as leading his own ensembles in the New York/tri-state area.  He is often tapped for high-profile appearances with artists such as Buddy Guy, Dickey Betts, and the Allman Brothers band.  Don't miss this chance to catch one of the LI's greatest guitar legends in action!  Showtime: 10 pm  Get your tickets HERE
---
2nd - Gene Casey & The Lone Sharks  Treme  Islip, NY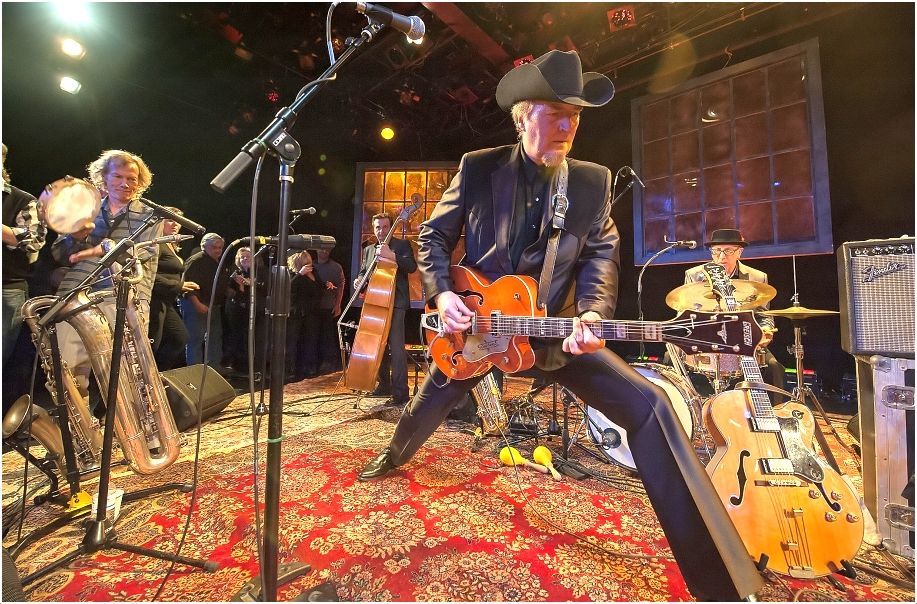 Gene Casey and the Lone Sharks (Paul Scher, Chris Ripley, Pete Crugnale) return to the swanky room at Treme for a night of rhythm & blues with a little twang thrown in for good measure.  Showtime: 8 pm
---
2nd - Groundhog Day  Bobbique  Patchogue, NY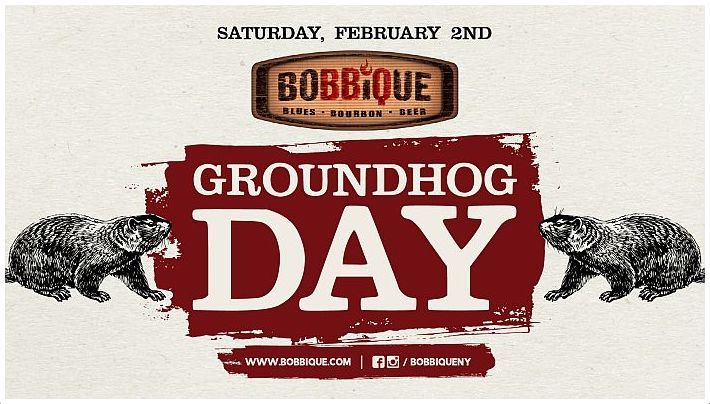 Whether Winter's here to stay or Spring's coming early,celebrate Groundhog day at Bobbique! Live Music by Expressway Jam!  Showtime: 9 pm
---
2nd - The Dead Crows  Katie's of Smithtown  Smithtown, NY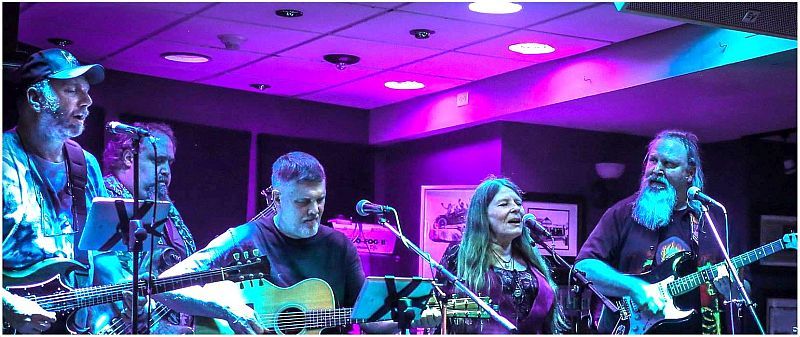 Catch this Winter Rock & Roll Dance Party featuring The Dead Crows, an eclectic grass rock combo. Showtime: 9 pm - 1 am
---
2nd - Panama Dead  Still Partners  Sea Cliff, NY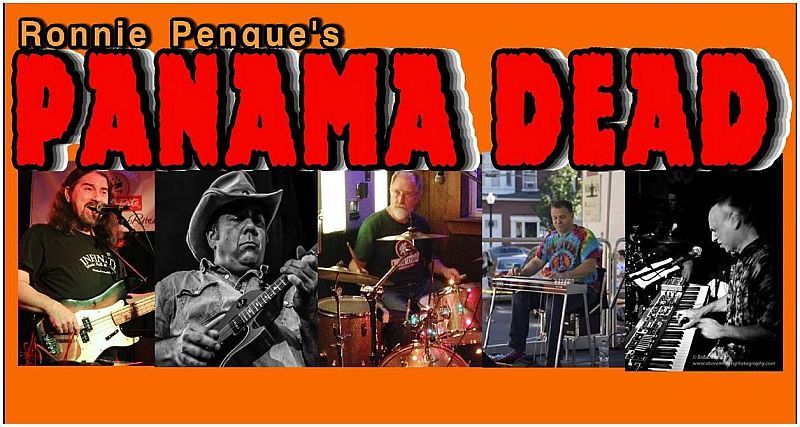 Ronnie Penque of The New Riders of the Purple Sage debuts his new project Panama Dead, a tribute to the music of the classic New Riders of the Purple Sage. The band consists of Ronnie Penque (bass guitar / lead vocals), Mike Flynn (lead guitar / vocals), Wayne Wilson (pedal steel guitar), Kevin Johnson (drums) and Jeff Pearlman (keyboards / vocals). Don't miss this high energy NRPS Tribute concert.  Showtime: 8 pm
---
5th - KJ Farrells Original Music Tuesdays  KJ Farrells  Bellmore, NY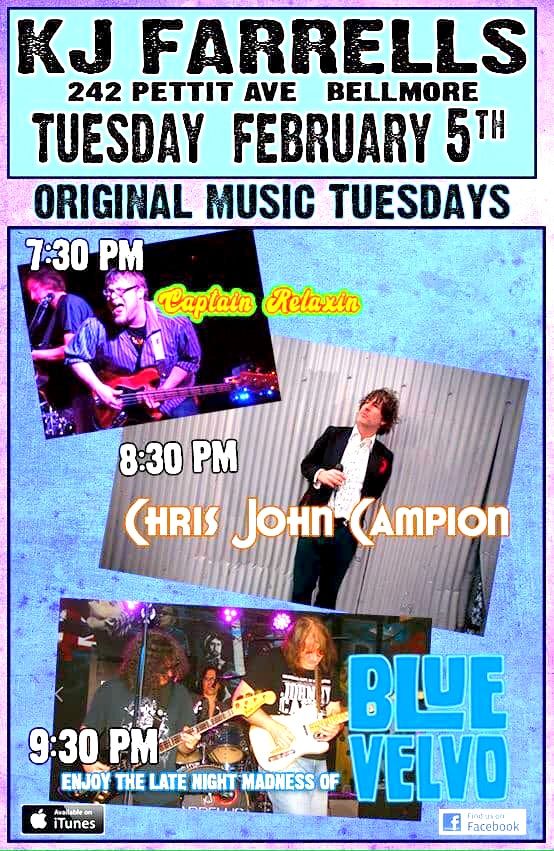 Kudos to KJ Farrells for continuing their original Tuesdays shows!  This time around the lineup includes Captain Relaxin (7:30 pm), Chris John Campion (8:30 pm) and the immortal Blue Velvo (9:30 pm).  it's essentially important that you all support original music in Long Island!  In this age of Tribute Bands, it's important to remember that those bands play the music of artists who created original songs.
---
5th - Phil Kennelty  Junction 20  Long Beach, NY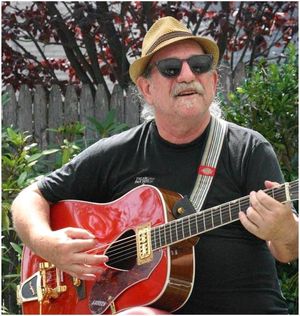 Catch a full set of Phil Kennelty songs followed by an Open Mike.  Showtime: 8 pm - 11 pm
---
7th - Sailin Shoes  Still Partners  Sea Cliff, NY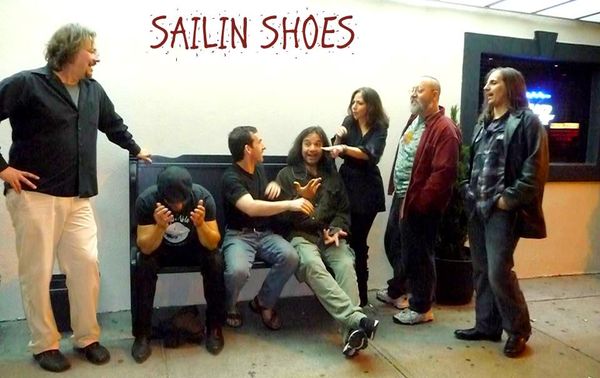 Get ready to put on your Sailin' Shoes!  This tight Little Feat tribute band is kicking off 2019 with a winter residency at Still Partners. They will be appearing there the first Thursday of the month.  Huzzah!   Showtime: 8 pm
---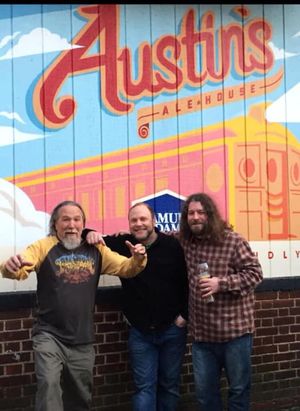 2 sets of live progressive roots music starting at 4pm!  Huzzah!
---
8th - The League of Naughty Cubists  The Lion's Den  West Islip, NY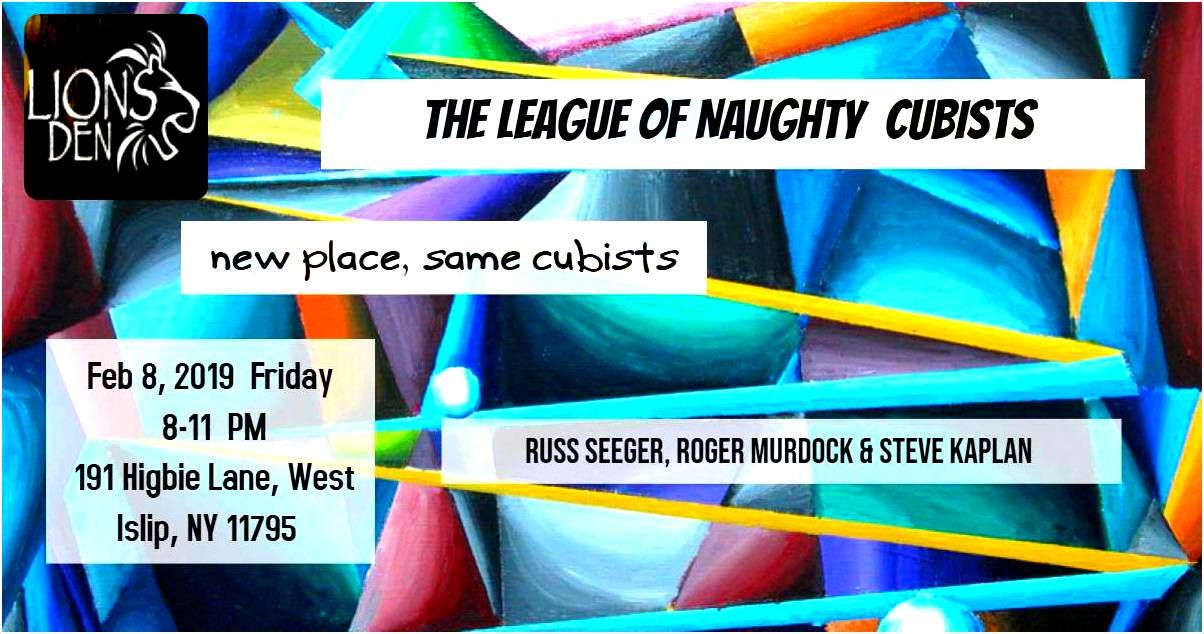 Wagons Ho!  Catch The League of Naughty Cubists at a new venue!  Showtime: 8 pm - 11 pm
---
8th - Finn and the Rustkickers  Shaker's Pub  Oakdale,NY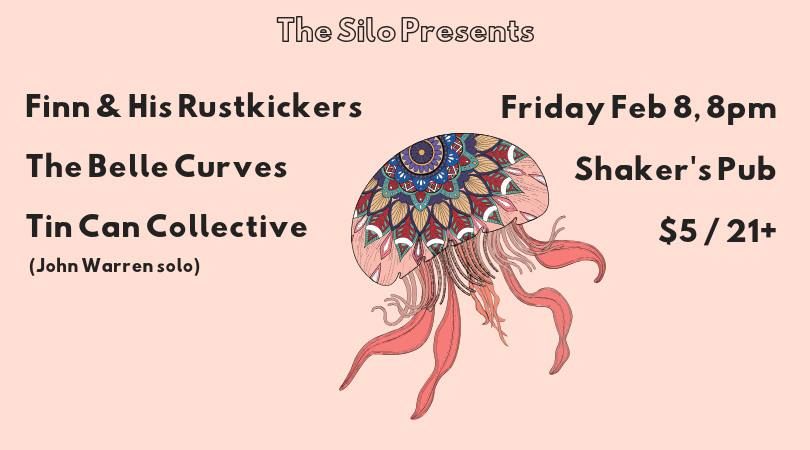 You can look forward to having a grand time when you catch this this stellar lineup of local players at this lively pub in Oakdale.  The performers include FINN & HIS RUSTKICKERS who are known far and wide as an earth-shaking rock/punk/skronk/country/ska/noise band featuring members of Erratic Sculpture, pigEARTH,and The Skels, THE BELL CURVES which is a brand-spanking-new band from the brain of Pandafan's Delaney Hafener (This is their first New York show!)  and JOHN WARREN of  THE TIN CAN COLLECTIVE who will be performing a solo set of eclectic indie rock goodness.  Showtime: 8 pm - 11:59 pm  Cover $5 (if you don't have cash they'll take venmo/paypal)  21 + Over.
---
8th - Larry Mitchell with Ad Astra  89 North  Patchogue, NY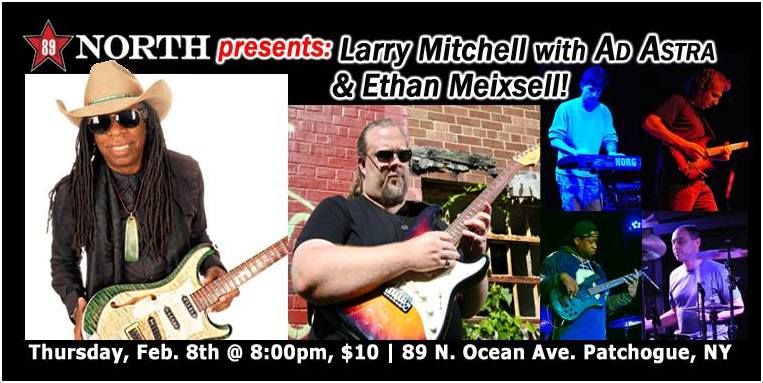 Make a point of catching Grammy award winning Producer/Guitarist Larry Mitchell, featuring the rhythm section from Long Island's own Scatterbrain -Guy Brogna and Mike Boyko, as they melt some faces at Patchogue's 89 North! Also on hand will be a blistering set of guitar pyrotechnics will be Ethan Meixsell. Come on out and support live, original music played with passion, fire, precision and soul!  Showtime: 7:30 pm - 11 pm
---
8th - The Brother Pluckers  Rudi's Bar & Grill  Patchogue, NY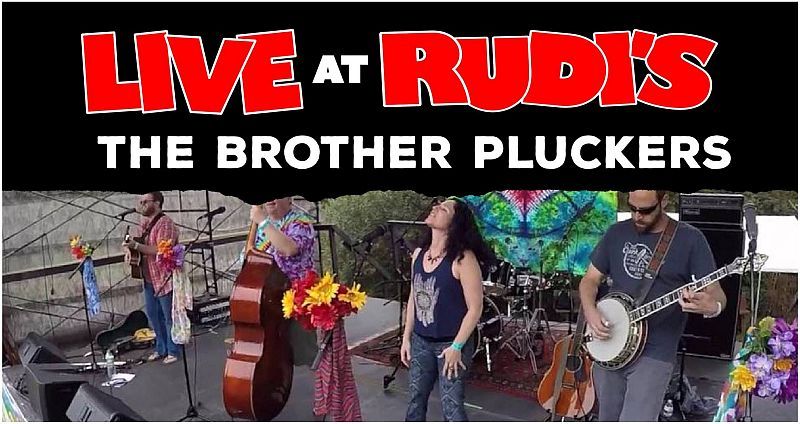 Sharing a love for both acoustic music and live performance, the Pluckers bring to the stage a refreshing mix of favorites by The Grateful Dead, The Beatles, Bob Dylan, Wilco, and many others.  Showtime: 9 pm - Midnight
---
8th - Jay Reilly  The Bellmore Bean  Bellmore, NY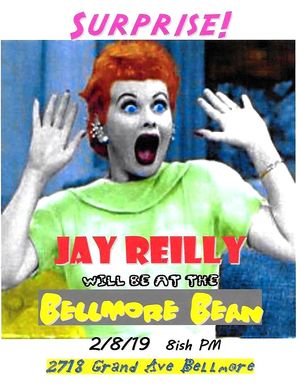 Life is full of surprises and you'll get your share of them at this Jay Reilly show as he performs his quirky original tunes at this retromaniac coffeehouse.  Showtime: 8-ish  "Say what?!"
---
8th - Shecky & the Twangtones  Meet Strange  Bartini Bar  Babylon, NY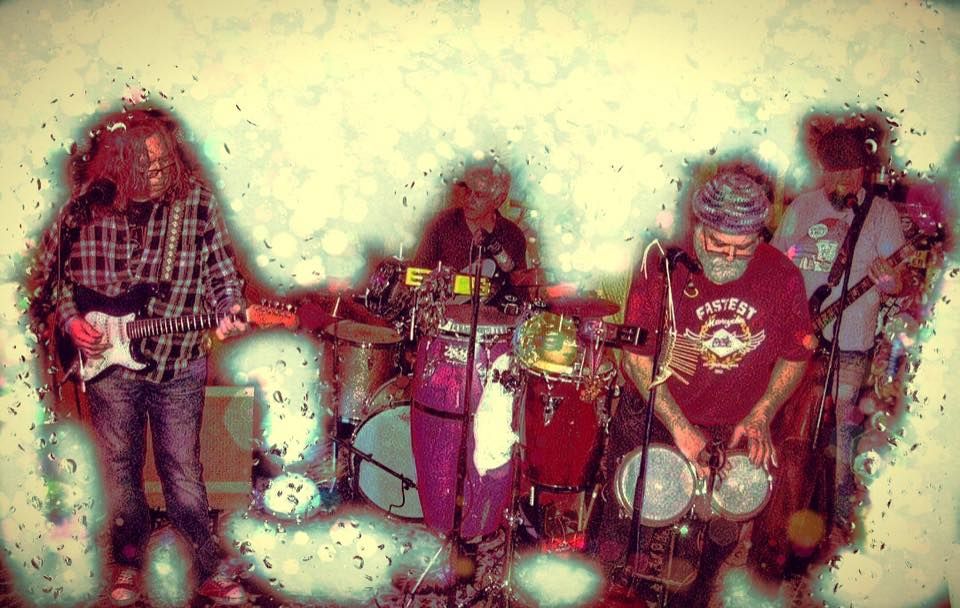 Don't miss the ultimate meeting of the minds!  Two bands...one night...more fun then a barrel of monkeys!!  For the first time together....Shecky & the Twangtones meet Strange!  Not to be missed, believe it !  Showtime: 9 pm - Midnight.
---
8th - Claudia Jacobs Band  Grounds & Sounds Cafe  East Setauket, NY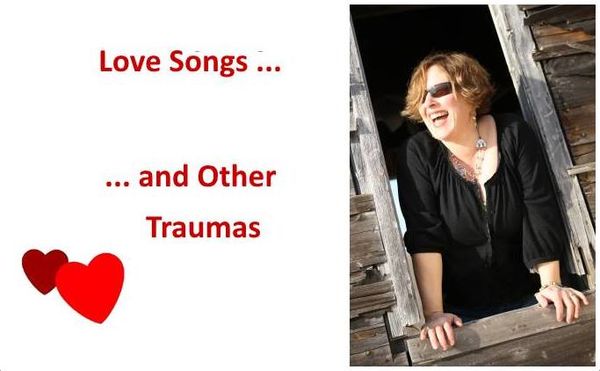 Treat your special Valentine to a night of "love music" at an intimate venue.
---
8th - 

LSRR Stage at CFMF 2019  Buckley's Irish Pub  Center Moriches, NY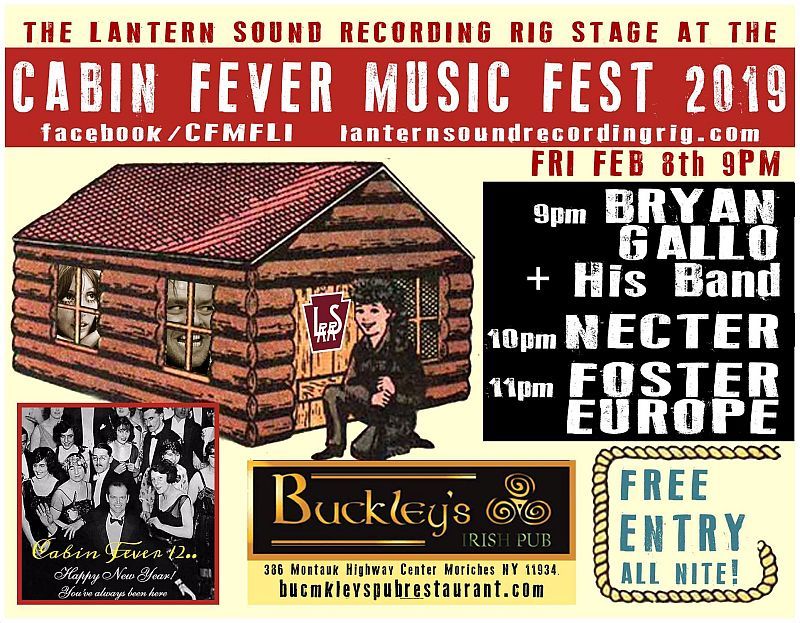 This show, which is sponsored by Mick Hargreave's Lantern Sound Recording Rig (one of LI's best recording studios) is one of the many events that are part of the aforementioned Cabin Fever Music Festival.  The lineup for this show is a really good one:  Bryan Gallo Band (9 pm), Nectar (10 pm) and Foster Europe (11 pm).  Admission is FREE so come on out and support some local players why'doncha!
---
9th – Miles To Dayton  Grey Horse Tavern  Bayport, NY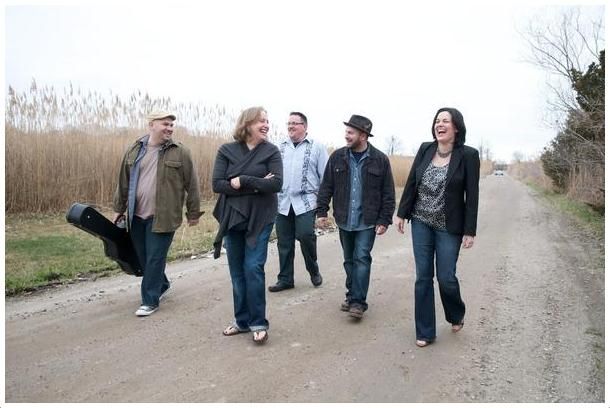 Don't miss an evening with one of LI's favorite ensembles.  Miles To Dayton will be trying out some new tunes, favorite covers and re-imagined classics in an acoustic format. Chock full of harmonies, wooden sound makers and a lot of love.  Showtime: 9 pm
---
9th - Bill Popp & the Tapes  Joe's Garage Bar  NYC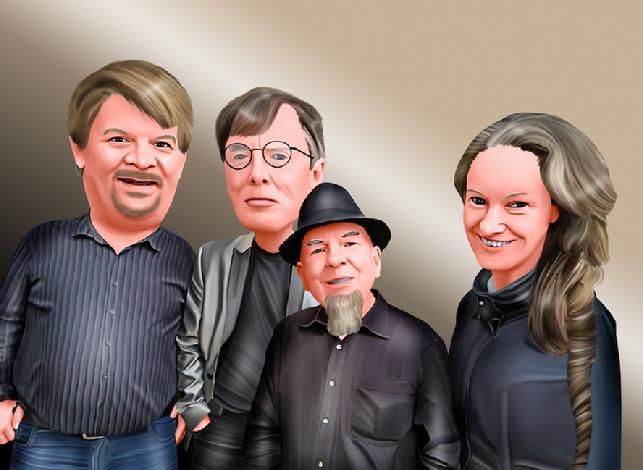 Enjoy a night out in the Big Town and check out this combo that specializes in British Invasion style original rock & roll!  Showtime: 9 pm.
---
9th - Freddy Monday  Clovis Point Vineyard & Winery
Freddy Monday, who many of you may remember from his days with the power-pop band Sore Thumb, has evolved into a high quality singer-songwriter.  Make a point of checking out his latest music persona at this warm and inviting venue.  Showtime: 1:30 pm - 5:30 pm  Monday's latest single, Me Are You Are Me is a killer diller!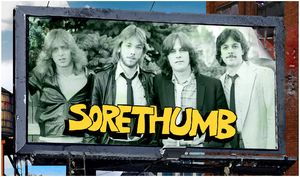 Rumor has it that "Sorethumb" the album that should have been will finally be released...stay tuned for details!
---
9th - Squid House Concert  Melrose Farm  East Patchogue, NY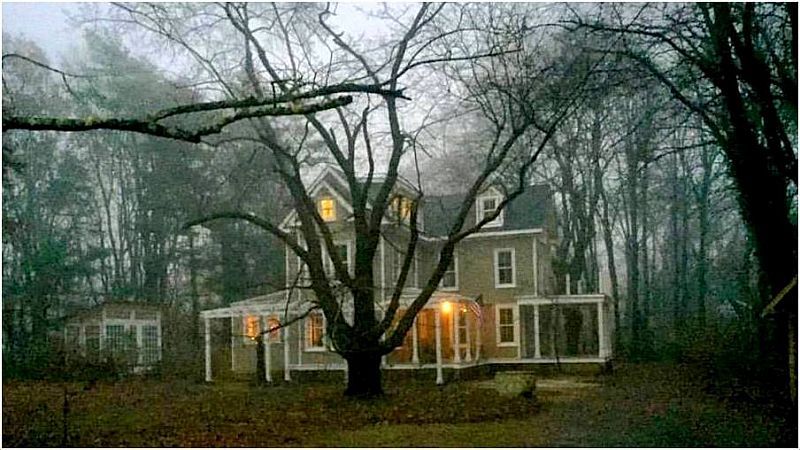 Make a point of checking out this event that offers up an intimate evening of original music at the Carbocci Estate featuring Syd Swinson, Evan ammer, Kevin Twigg , Sean Ryan, Johnathan Jackson and Corey Swinson.  Admission $11.11 - includes beer, a charming ambiance & us. This event is a pot luck so bring your favorite dish!  Showtime: 7:30 pm - 11:30 pm.  There are only a limited amount of tickets available so go HERE to purchase tickets if you're interested in attending this event, eh?
---
9th - "Principle & Heart"  The Velvet Lounge  East Setauket, NY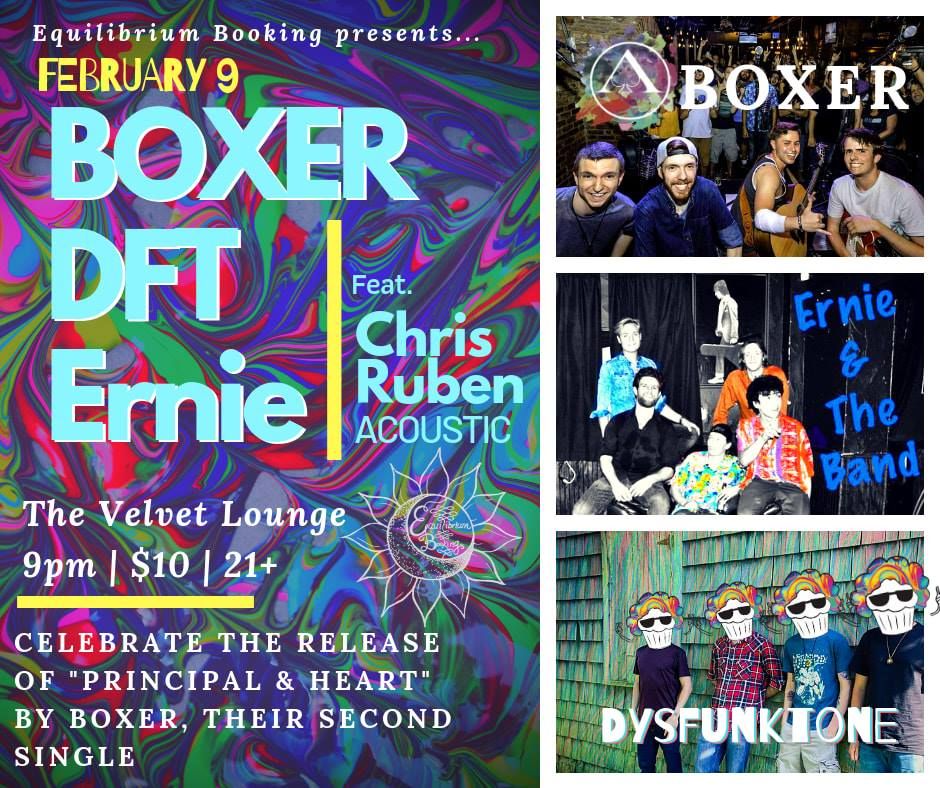 Equilibrium Booking presents a celebration of "Principle & Heart", a new single by Boxer, an Indie Pop/Rock band out of East Rockaway, NY.  There will be performances by Boxer, Ernie & the Band, Dysfunktone and Chris Rubin.  Showtime: 9 pm - 1 am
---
9th - Fools For Kings  K.J. Farrell's  Bellmore, NY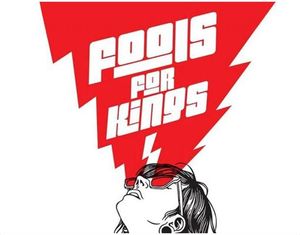 Hailing from the dirty underbelly of Long Island, Fools For Kings  is a high energy 90's alternative, grunge, hard rock band.  Showtime: 10 pm - 1 am.
---
9th - Punk Rock Lives!  Mr. Beery's  Bethpage, NY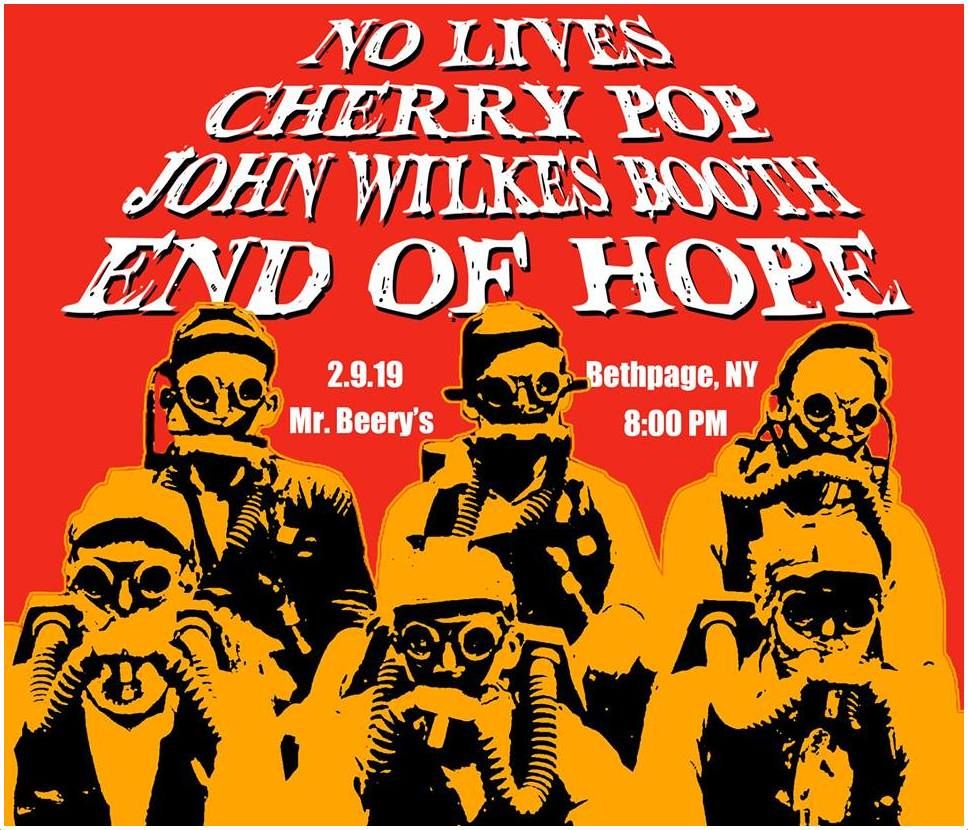 Here's a show that might tickle your fancy if you're into catching a bill  featuring four bands that are quite adept at knocking down the walls with a healthy dose of punk rock sounds.  Showtime: 8:00 pm - 11:55 pm
---
10th - Arrowhead Ranch Fundraiser  Beau's Bar  Greenlawn, NY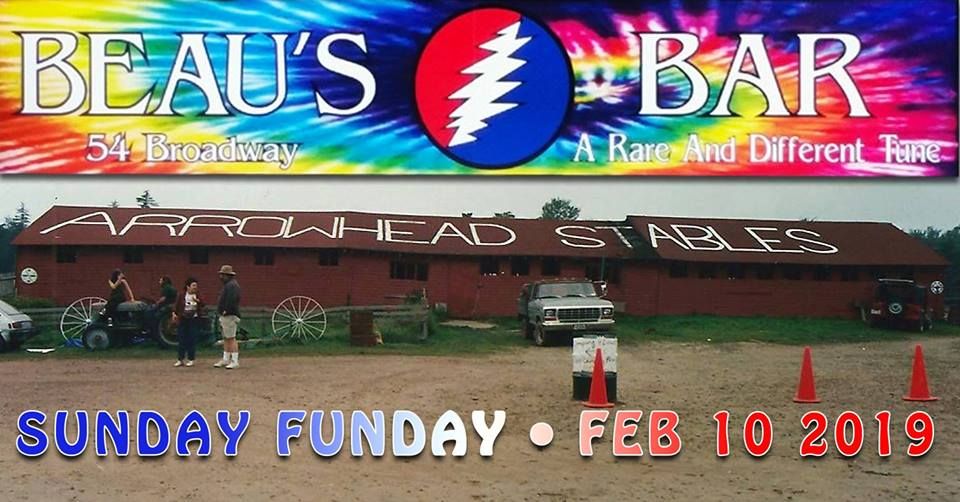 Make your way down to the legendary BEAU'S BAR for a special extended version of Sunday Funday; featuring The Dead Ringers, The Unknown (Aka The Arrowhead Family Band) and Jeff Goldstein & Fred Scholl doing Acoustic Hot Tuna plus special guests!! As part of the festivities, the good folks at Beau's will be auctioning off items and selling merch to raise money for our Non-profit Horse Rescue. Also available will be season VIP Passes for Beau's 2019 events. All proceeds will go toward property improvements at Arrowhead Ranch in the beautiful Catskill Mountains.  For those who live out of town or can't attend, this event will be broadcast LIVE on Facebook, and you will still have an opportunity to donate and win prizes!  Showtime: 2:30 – 11 pm
---
13th - Dave Diamond & Friends  Garcia's @ The Capitol Theater  Port Chester, NY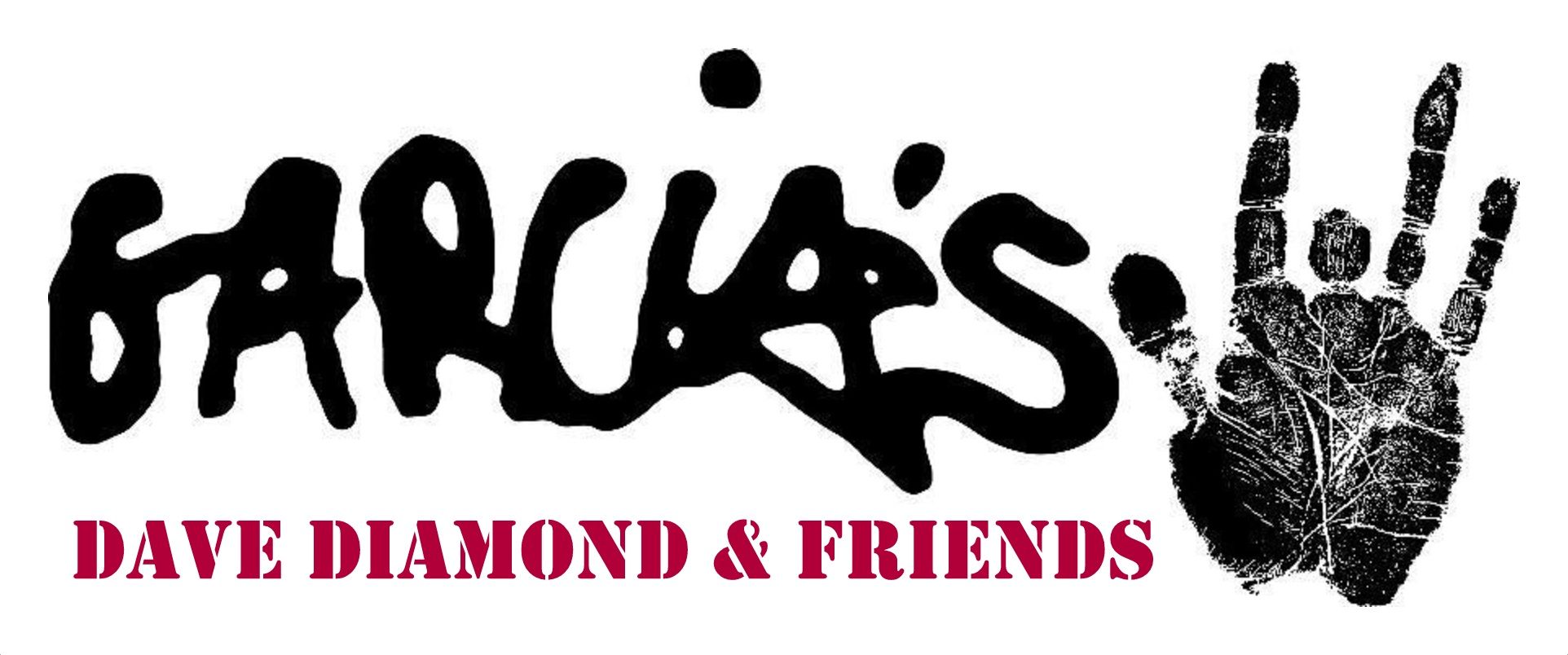 Dave Diamond and Friends perform Talking Heads Stop Making Sense plus other choice cuts. Mark Rechler Scott Treibitz Victoria Faiella Katie Pearlman Tom SanFilippo Craig Privett Adam Polatov Steve Finkelstein.  Showtime: 8 pm
---
15th - Kerry Kearney Band  Mr. Beery's Bethpage, NY
LI's premier blues guitarist brings his groove to this legendary watering hole in Bethpage.  "A native to Long Island, Kearney has made a name for himself over the years. He has received such honors as "Best Guitarist of 1999″by the LI Voice and "Bluesman of the Year 2004" by the LI Blues Society. He also has been given the Long Island Sound Award from the LI Music Hall of Fame, and in 2013 was inducted into the New York Blues Hall of Fame." (Cryptic Rock Magazine)  Showtime: 9 pm
---
15th - The Glenn Crytzer Orchestra  Patchogue Theater  Patchogue, NY
Sweet Fancy Moses!  Here's a show that will have you swinging the good thing all night long!  The Glenn Crytzer Orchestra is a big band that specializes in vintage jazz...oh yeah!  Showtime: 8 pm  Get Your Tickets HERE
---
16th - Wes Houston Trio  Swing The Teapot  Floral Park, NY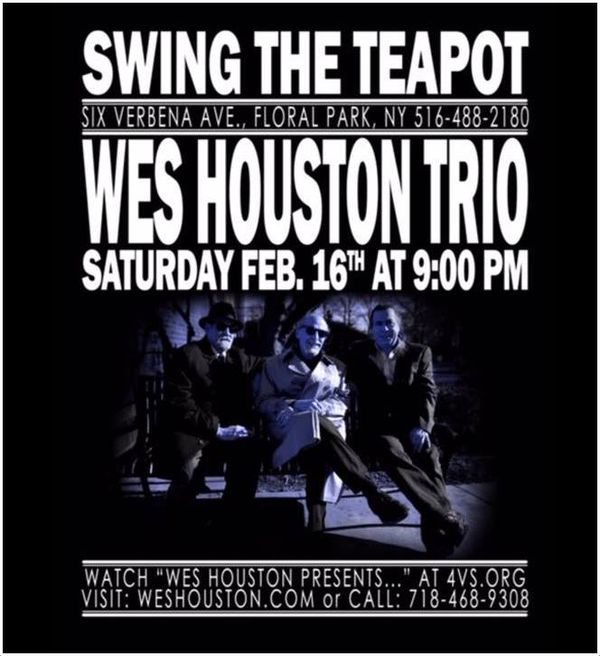 Wes Houston has been one of the bright lights on the LI music scene since the 1960's.  I'm sure that many of you remember his outstanding 1970's combo, The All-Star Space Band, which played a heady mix of country, jazz and rock.  These days, Wes performs in a trio setting which channels a warm Americana roots vibe.  Don't miss this special show in an intimate venue.  Showtime: 9 pm
---
21st - Rocket J & The 88's  The Bowery Electric  NYC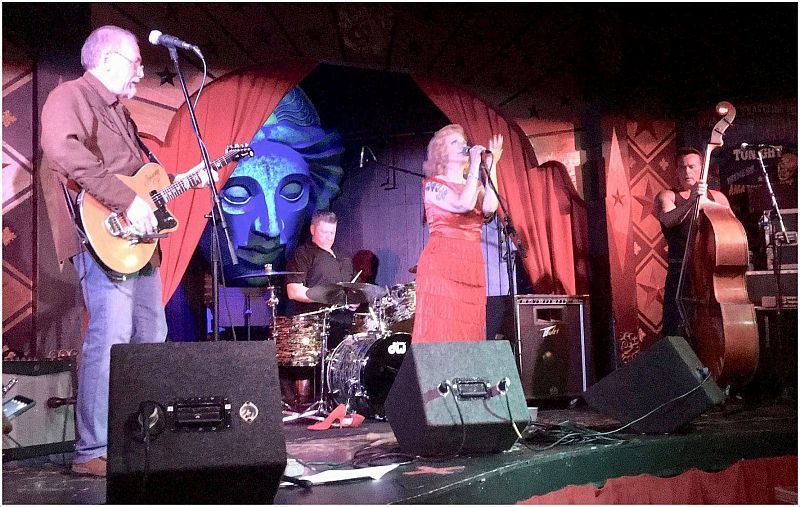 Brighten your February with the hard driving rockabilly outfit, Rocket J & The 88's!  It's all happening at Bowery Electric's Shattered Party with DJ Miss Guy spinning all your Rock 'n' Roll faves! Showtime: 10 pm - 1 am
---
21st - Bryan Gallo & Anne O'Rourke  Cinema Arts Centre  Huntington, NY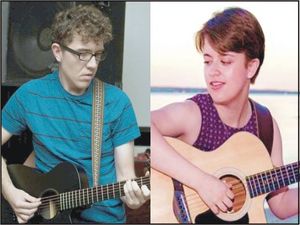 Bryan Gallo & Anne O'Rourke, two popular up and coming LI singer-songwriters, perform as part of the Folk Music Society of Huntington's monthly Hard Luck Cafe series in the Cinema Arts Centre's Sky Room.  Tickets $15.  Showtime: 7:30 pm - 10:30 pm.
---
23rd - Broken Arrow  The Warehouse  Amityville, NY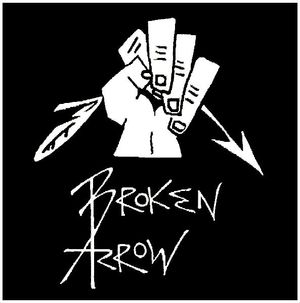 Shazam!  When I was looking around at various events on Facebook for this February column, I saw the name "Broken Arrow" and it immediately brought back many fine memories of my days with the Freelance Vandals.  We used to do a regular Sunday Afternoon show at the Right Track Inn in Freeport (aka "The Battle of the Hangover").  After our show, Broken Arrow would always come on and hit the groove.  It's great to see them back in action once again.  If you were a fan of this band from back in the day, be sure to catch this show.  Time is a river and the music lasts forever.  Showtime: 7:30 pm
---
23rd - Southbound  Martha Clara Vineyards  Riverhead, NY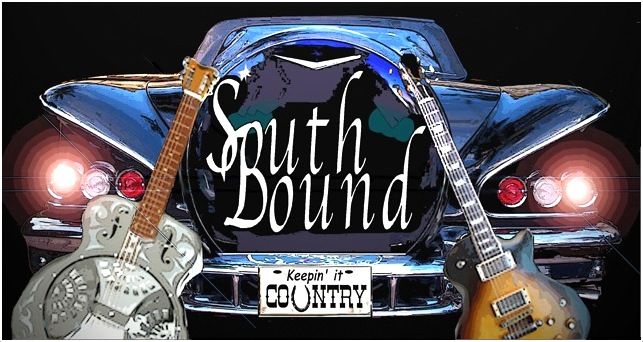 The 12th Annual Long Island Winterfest, a 5 week, mid-winter music, wine, craft beer, and performing arts festival, that takes place throughout Long Island's unique vineyards, legendary venues, breweries, hotels and other historic venues on the East End, kicks off this weekend.  As part of the opening festivities, Southbound, a popular Americana Country band known for energetic performances of new & old country songs mixed with some southern-rock/classic-rock will be appearing at Martha Clara Vineyards.  Showtime: 7:30 - 9:30.
---
23rd - Breakaway  RS Jones Restaurant  Merrick, NY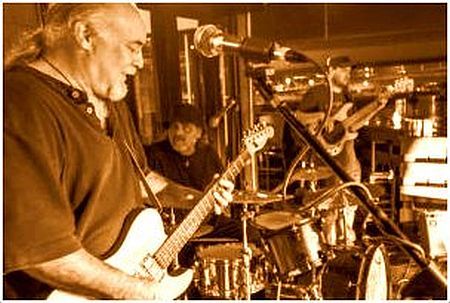 Downhome Eats + Tasty Music = A great night out!  Howie Haber, the leader of this American Rock & Blues combo, is celebrating his birthday at this cool eatery and you can expect to see guitar riffs flying off the fretboard willy nilly!
---
24th - The Jamband Winter Jamboree  The Warehouse  Amityville, NY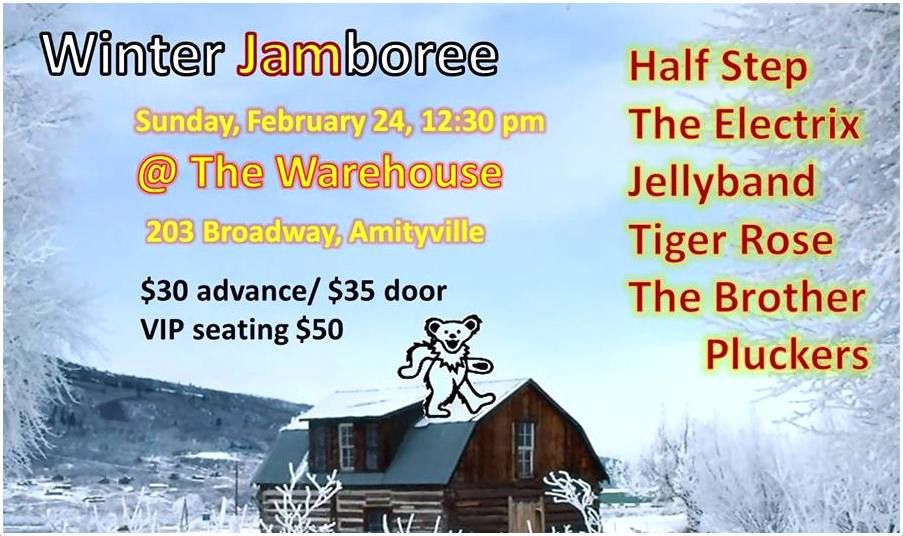 Head on down to The Warehouse for this new venue's first Winter Jamboree!  Five of Long Islands favorite jam bands --  The Brother Pluckers, Tiger Rose Band, Jellyband, The Electrix and Halfstep -- will be providing a wild array of sounds during this long winter's day of music, food and friends!  Showtime: 12:30 pm – 10:30 pm.  You can get your tickets HERE
---
27th - Blue Velvo  Mr. Beery's  Bethpage, NY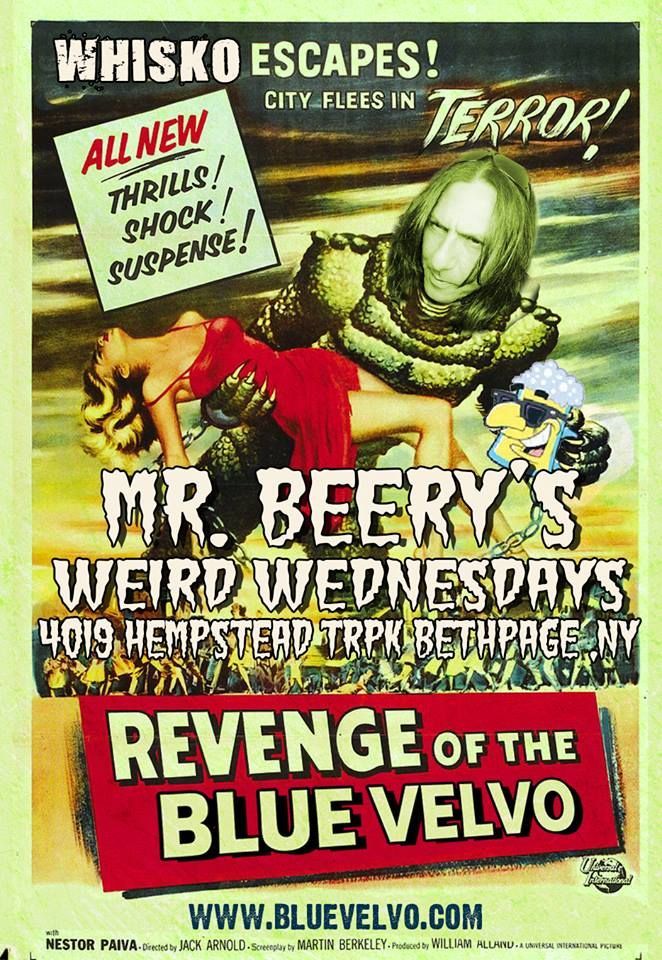 Catch the excellent rockabilly blues combo Blue Velvo as they continue their Weird Wednesday residency at Mr. Beerys! Expect special guests along with some very unique performances.  These gigs are becoming legends in our own time!
---
28th - Shecky & the Twangtones  Rudi's Bar & Grill  Patchogue, NY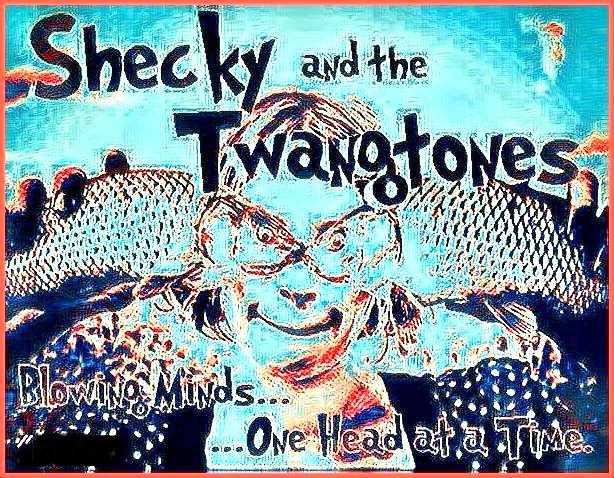 In case you haven't heard, LI's favorite retro surf-rock meets deadhead jam band has started an every Thursday residency at this lively sports bar and grill.  Expect to find yourself in the 3rd dimension of Twantonia!
---
28th - Steve Welner  Big Daddy's  Massapequa, NY
Steve Welner, known for his excellent original material, performs as an acoustic trio at this popular Cajun eatery.  "Welner's original's are reminiscent of John Hiatt during his musically fertile period of Riding with the King and Bring the Family." - Francois, Rootsville SWA
---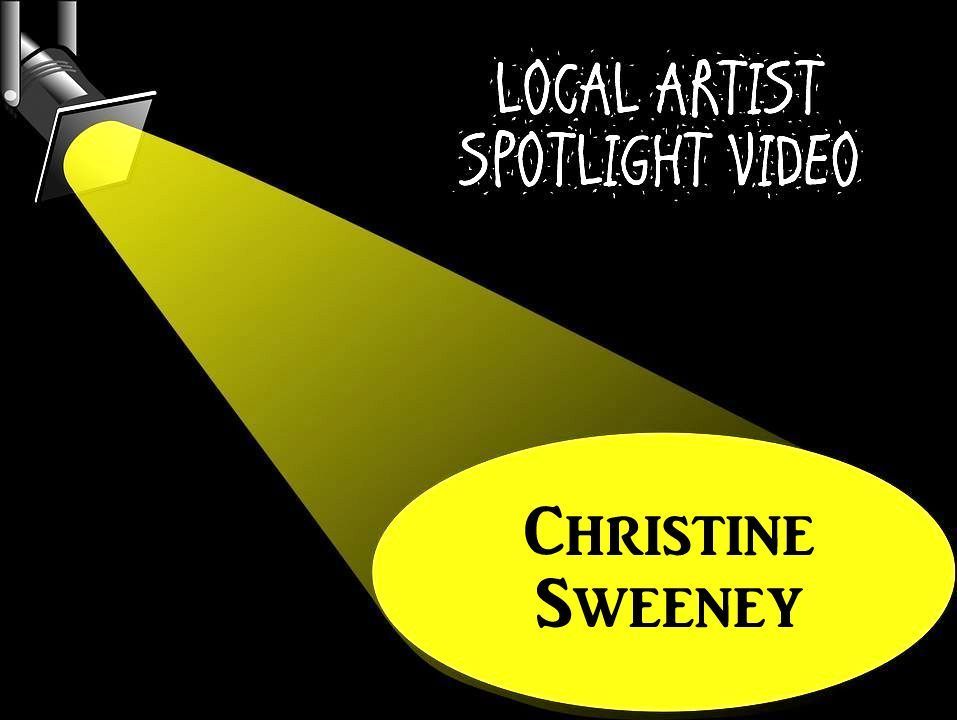 ---

---