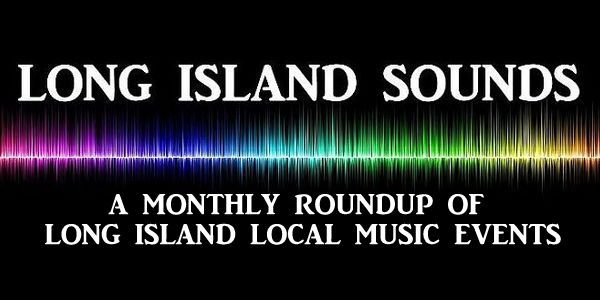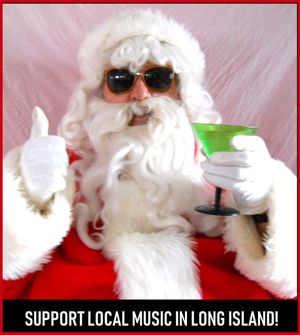 DECEMBER 2018
---
1st - Frank Latorre & The Kingbees  The Maples  Manorville, NY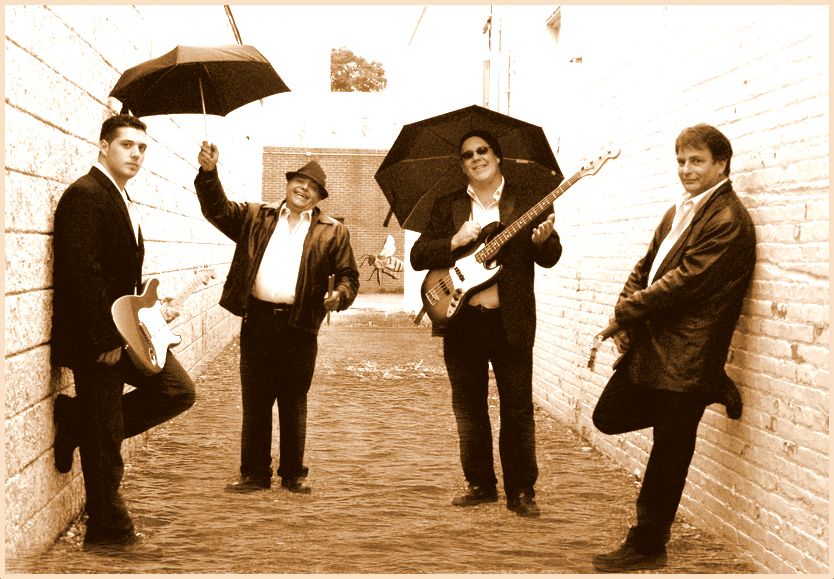 Journey down to this cool American restaurant and get yer blues buzz on!  Frank Latorre, a Grammy winning Harmonica player, and his band always bring the heat!
---
1st - Jen Durkin & The Business  Beau's Bar  Greenlawn, NY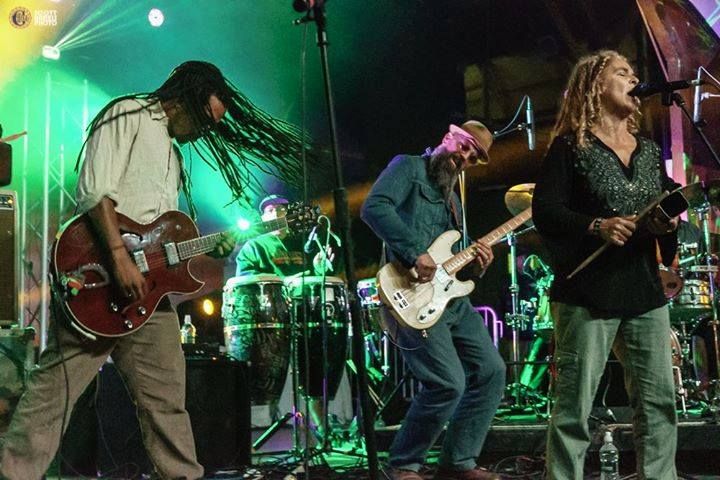 Deep Bannana Blackout's Jen Durkin and her band, The Business, will be bringing the FUNK to Beau's!  You don't wanna miss out on this one baby!  Showtime: 10 pm - 1 am
---
1st - The Woodworkers  Grey Horse Tavern  Bayport, NY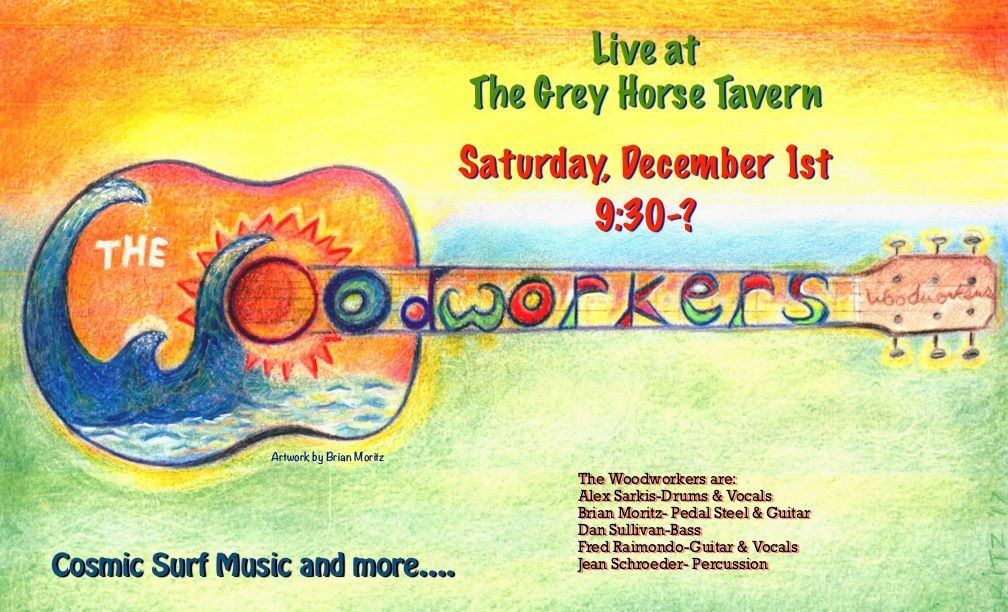 Join The Woodworkers as they bring their unique blend of Surf, Country, Reggae and R&R to one of Long Island's premier music venues. Gonna be fun!  Showtime:  9:30 pm - 12:30 am
---
1st - The Time Out Blues Band  Giacomo Jack's  Amityville, NY

Enjoy an evening of Classic Blues and R&B with Boogie Bob Johnson & The Time Out Blues Band.  Showtime: 9 pm - 1 am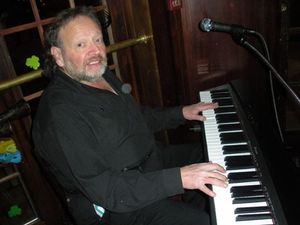 Special Note: Roast Beef Joe 
former keyboardist for Little Buster & the Soul Bros 
is a member of this this cool combo!
---
1st - NYRMA Presents A Holiday Happening!  American Legion Huntington Post 360  Huntington, NY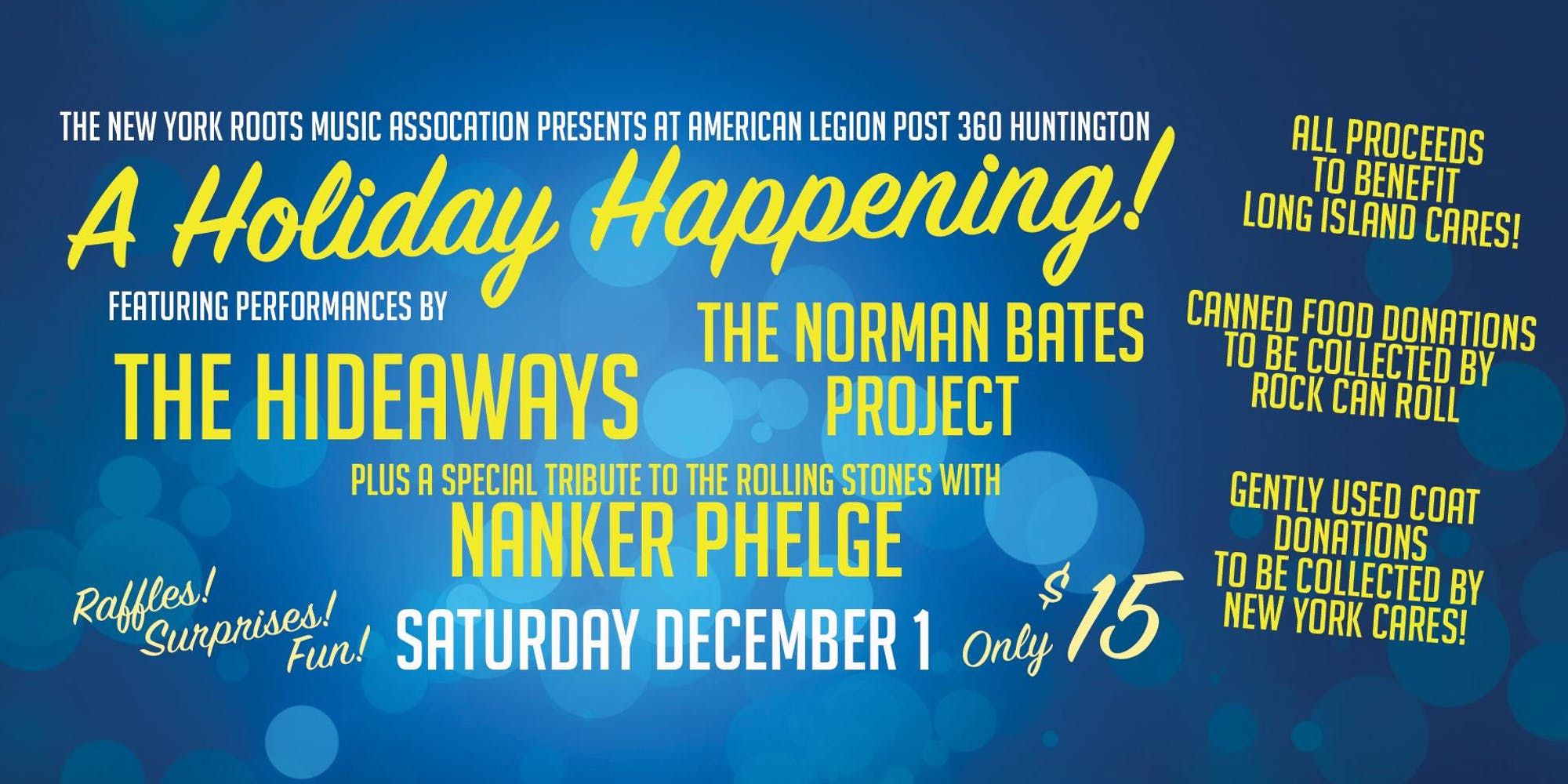 Don't miss this Benefit For Our Neighbors In Need.  All proceeds from this event will be donated to LI Cares via the American Legion.  The NYRMA folks will be collecting healthy, non-perishable food to be distributed to Long Islands foods pantries by our friends at RockCANRoll AND they will alsol be collecting gently-used coats to be distributed by NY Cares to help those in need get through the upcoming winter months.  The evening's entertainment includes the follow local artists: The Norman Bates Project, a high-energy rock and roll band that includes Tom Pfeifer, Tommy Hendrickson , Sean O'Neill and "Memphis" Mike LaFata.  Also on the bill, the fantastic Hideaways - featuring NYRMA All-Star Chris James. Known for their blistering live performances, The Hideaways also feature the talents of Roger Murdock, Sean O'Neill and Scotty Micciche.  Also on hand will be the debut performance of Nanker Phelge - who will be performing music by the Rolling Stones.  The band includes these local players: Al Speed, Eli "Rev Elroy" Moscovitz and Gary Dawson!  Get your tickets HERE 
---
2nd - Billy's by the Bay Annual Toy Drive & Christmas Party!  Greenport, NY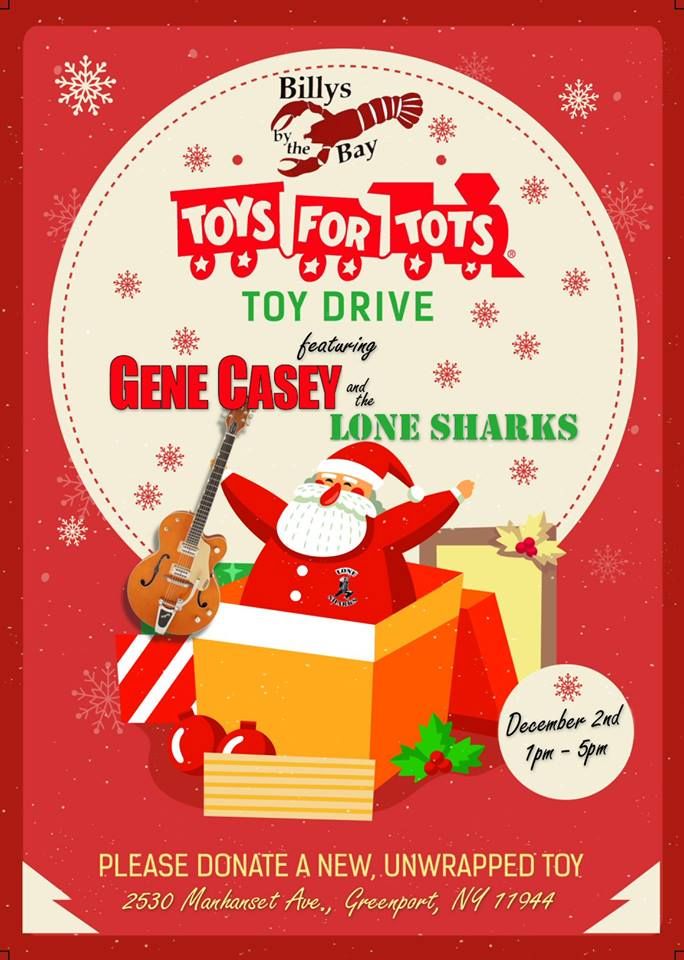 Bring an unwrapped toy and join the revelry at this annual Christmas party and toy drive! All toys donated to local children in need!  "Will there be live music?"  Yes!  Gene Casey and The Lone Sharks will be playing!  Showtime: 1 - 5 pm
---
2nd - Skip Bement  Porters On The Lane  Bellport, NY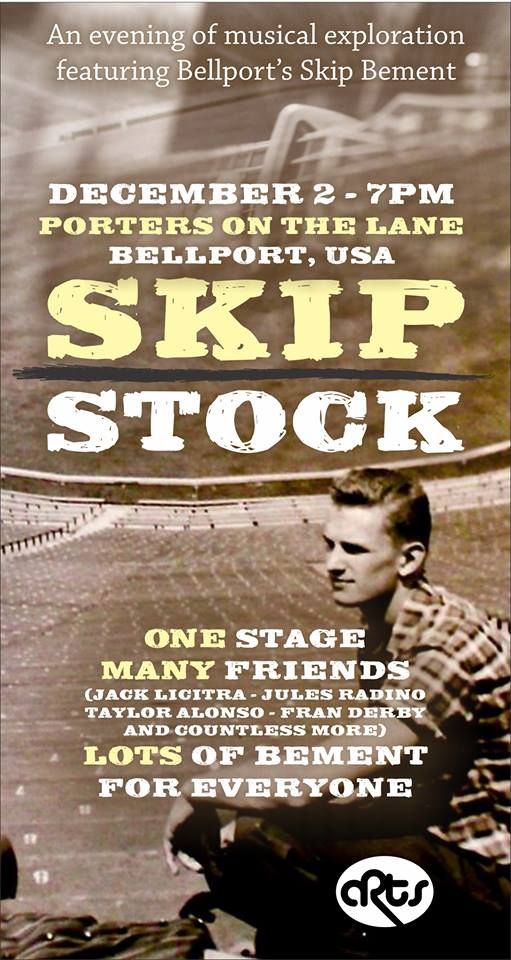 Showtime: 7 PM
---
4th - The Other Shoe  KJ Farrells  Bellmore, NY

Let's all give a round of applause to KJ Farrells for supporting Long Island bands that write and play their own music!  This month's Original Music Night is a particularly excellent grouping of several local bands that are widely known for their original material.  Christine Sweeney & The Dirty Stay Outs open the show at 7:30, followed by The Other Shoe (whose leader, Joseph Perricone, is well known to those who follow the LI songwriter scene) at 8:30.  Closing out the show at 9:30 are those wild & loose rockers, Blue Velvo.
---
6th - The Brother Pluckers with Tom San Filippo  The Warehouse  Amityville, NY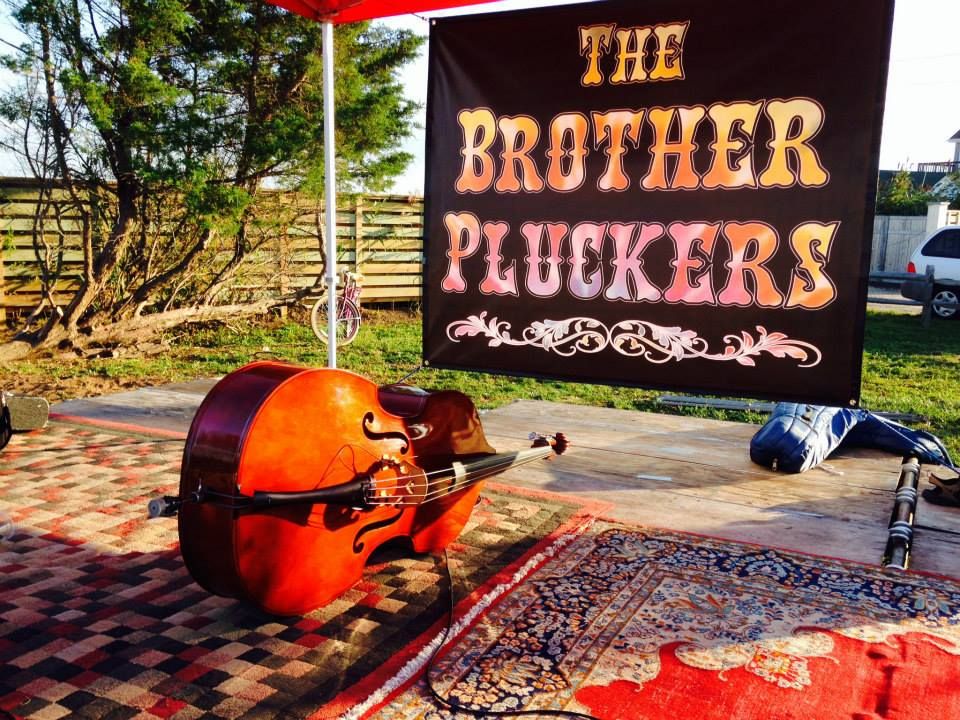 The Brother Pluckers bring to the stage a refreshing mix of favorites by The Grateful Dead, The Beatles, Bob Dylan, Wilco and more.  For this special show, they will be joined by good friend and special guest, Tom San Filippo on guitar.  Showtime: 8 - 11 pm
---
7th – Cassandra House & Pete Mancini  Swing The Teapot  Floral Park, NY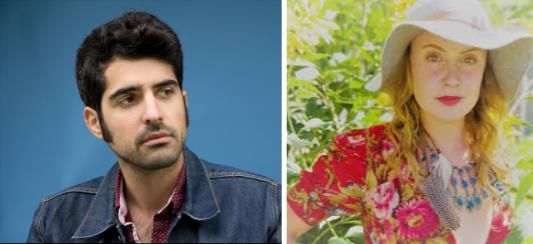 Here's an opportunity for you to catch two of the Island's most prominent singer-songwriters.  Cassandra House will take the stage at 9 pm and  Pete Mancini will close out the show at 10 pm.  Free admission.  Seating goes fast at this venue so get there early!
---
7th - The League of Naughty Cubists  Cornerstone Bar & Grill  Mineola, NY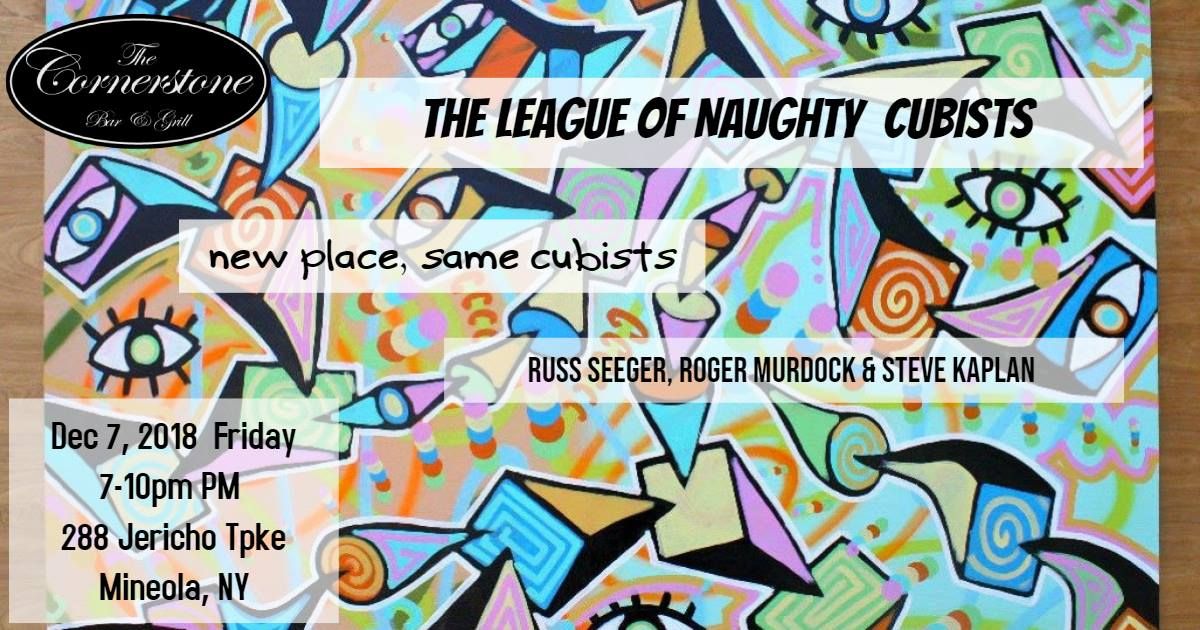 Zoot alors!  The League of Naughty Cubists have left their hidden cave hideout and are active on the LI music scene!  Yes folks, Russ Seeger, Steve Kaplan and Roger Murdock are at it again with their "naughty" antics and cool tunes.  Expect the unexpected!  Showtime: 7 - 10 pm
---
7th - Gary U.S. Bonds  My Father's Place @ The Roslyn Hotel  Roslyn, NY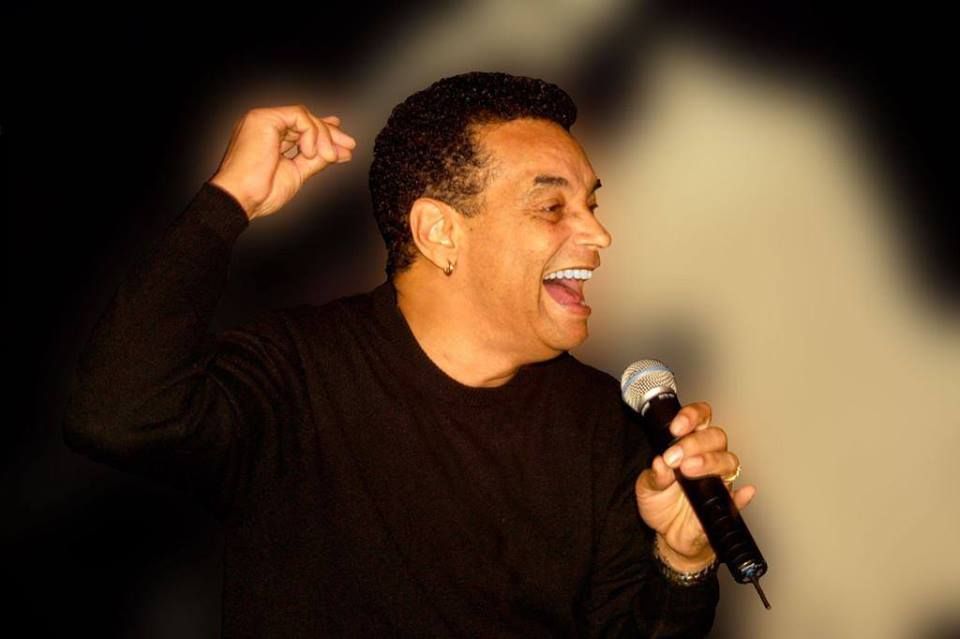 Bonds, a 2006 inductee into the Long Island Music Hall of Fame, makes a stop at this new bright spot on the LI music scene landscape.  Expect a high energy show that features all of his hits; "New Orleans", "Dear Lady Twist", "Seven Day Weekend", "Quarter To Three", "This Little Girl", "Out of Work" and more.  Don't miss this evening of essential rock & roll.  Get your tickets HERE
---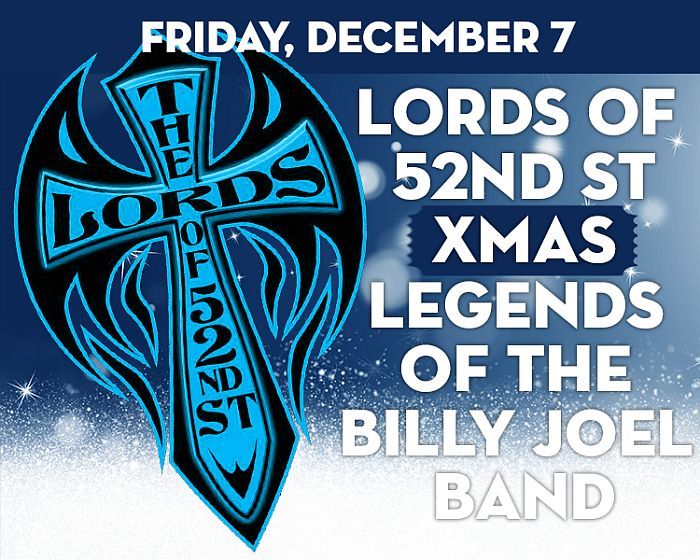 "There's only one way to celebrate the holidays if you're a true Long Islander, and that's with Billy Joel's original band The Lords of 52nd Street, performing the Billy Joel classics that they themselves recorded in the 70s and 80s - from the Stranger and 52nd Street to Turnstiles - as well as some holiday favorites!" (Suffolk Theater website)  Showtime: 8 pm  Get your tickets HERE  
---
8th - Andrew Fortier  First United Methodist Church  Port Jefferson, NY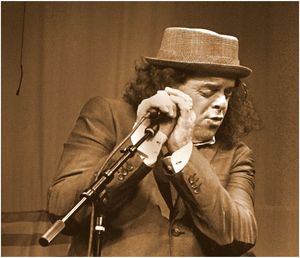 Fortier, one of LI's most gifted songwriters, presents a special show that's all about making music to warm up the holidays.  Featured artists include Tricycle the Fortier Family Trio, Eric Crugnale, The Winter Wonderband and special guests.  Showtime: 7;30 - 10 pm.
---
8th - The Statin Brothers  Headliner Bar & Grill  Hicksville, NY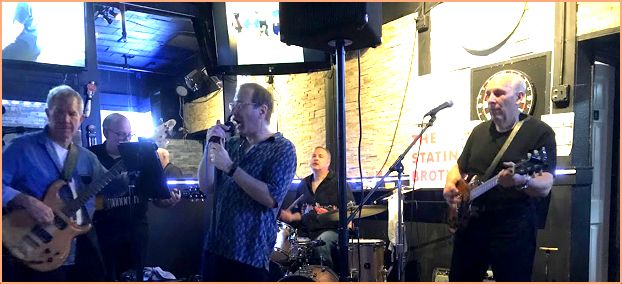 This combo known for their interpretations of classic rock returns for an encore gig at this popular bar & grill.   I like that fact that included in the opening image on the Statin Brothers' website is a picture of a wide variety of statin drugs that probably keep these rock & rollers going!  Showtime: 8 pm.
---
8th - Danny Kean  Swing The Teapot  Floral Park, NY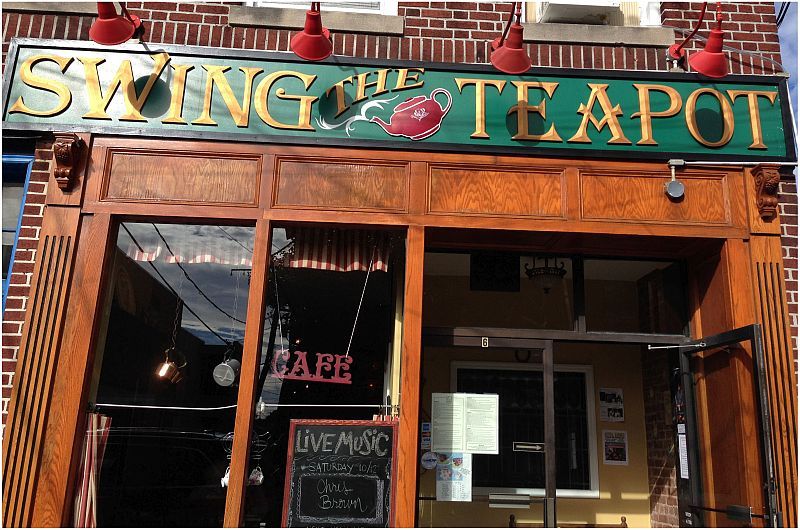 Danny Kean and his longtime sidemen, Don Celenza and Phil Bloom, bring their infectious blue eyed soul groove to this swinging Floral Park venue.  Showtime: 9 pm
---
8th - 5th Annual Music For Mittens & More!  KJ Farrell's  Bellmore, NY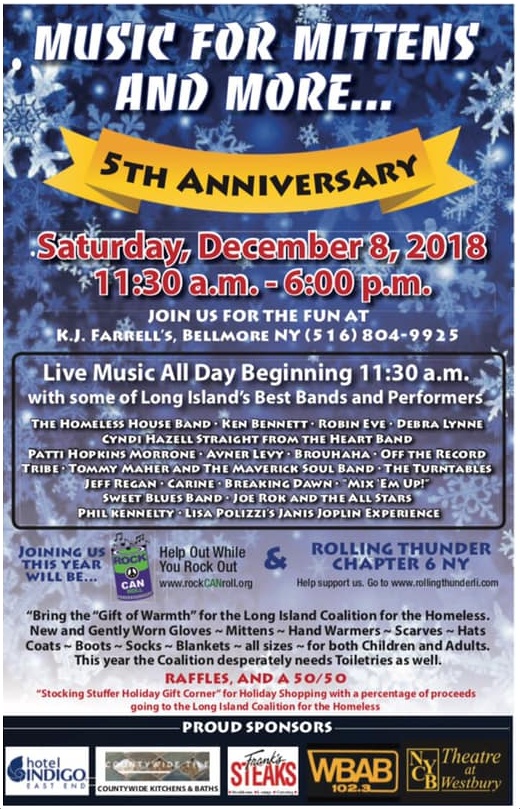 Celebrate the warmth of Holiday charity with this special event.  For the last 4 years, the "Music for Mittens" benefit has filled box trucks of warm clothing, home goods and more for the Long Island Coalition for the Homeless, a not for profit organization in Amityville, NY. While most of the work done by the Coalition is for Veterans, they never turn anyone away who needs help.  With Live Music all day long and raffle prizes to win, please come down with your donations and enjoy this wonderful event in its 5th year.  The lineup of performers includes The Homeless House Band, Ken Bennett, Robin Eve, Debra Lynne, Cyndi Hazell Straight From The Heart Band, Patti Hopkins Morrone, Avner Levy, Brouhaha, Off The Record, Tribe, Tommy Maher & The Maverick Soul Band, The Turntables, Jeff Regan, Carine, Breaking Dawn, Mix 'Em Up, Sweet Blues Band, Joe Rok & The All Stars, Phil Kennelty and Lisa Polizzi's Janis Joplin Experience.  Showtime: 11:30 am - 6 pm
---
8th - Revel In Dimes  Still Partners  Sea Cliff, NY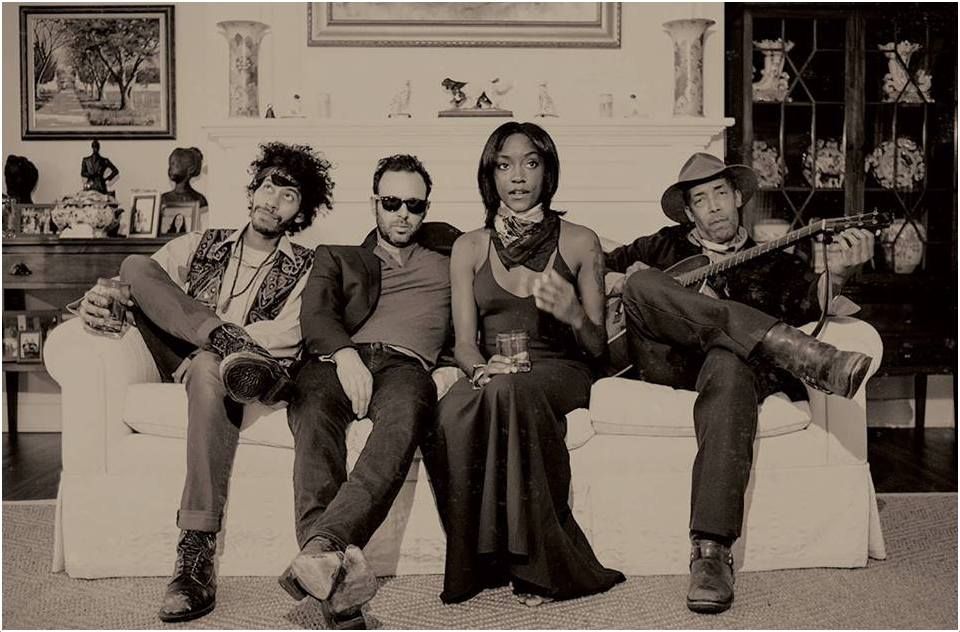 This Brooklyn outfit is getting raves from local crowds everywhere they perform so be sure to catch them while they're still playing cool small joints like this one.  "Its sound is pure American, a little Mississippi blues crossed with a little Chicago blues, pushed by driving bass and drums." -Baylis Geen, East Magazine  Showtime: 8 - 11 pm
---
9th -Joe Vicino's 21st Annual Toy Drive to Benefit JTCF  The Viking  Islip, NY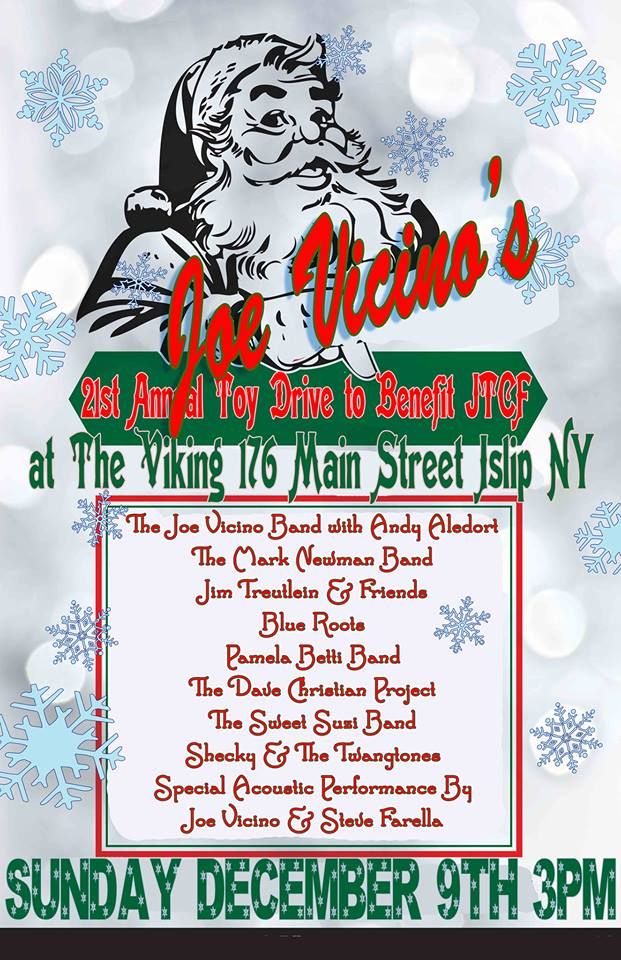 Please come out and support this annual Toy Drive for Kids on behalf of The John Theisenn's Childrens Foundation which provides care for sick children on Long Island.  This annual event always features a dazzling lineup of local players.  This year's performers include The Mark Newman Band, Jim Treutlein & Friends, Blue Roots, Pamela Betti Band, The Dave Christian Project, Sweet Suzi Band, Shecky & The Twangtones and a special acoustic performance by Joe Vicino & Steve Farella.  Showtime: 3 pm
---
9th - Rising Five  89 North  Patchogue, NY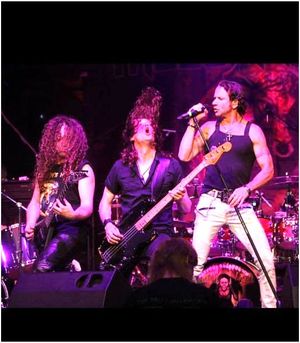 Rising Five is a modern, hard-driving rock band featuring the talents of lead vocalist Mike Tirelli formerly of Riot) and bassist Wayne Banks (formerly of Messiah's Kiss).  Imagine Disturbed meets Foo Fighters, with the voice of Ronnie James Dio!  Doors open at 6 pm.  Here's the performance showtimes:  Terror Garden (7 pm), Love - The Ultimate Cult Tribute (7:45 pm) and Rising Five with Mike Tirelli (8:45 pm).  Get your tickets HERE
---
9th - The Dead Ringers Holiday Party  Beau's Bar  Greenlawn, NY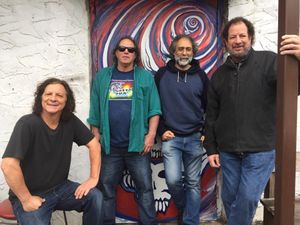 Come out for the Dead Ringers Holiday Party at Beau's.  Expect a night of awesome Dead Ringers music along with food, fun and drink !! Attire: Party hats and holiday sweaters optional.  Showtime: 4 pm - 8 pm
---
12th - Biscuit Kings Holiday Show  RS Jones  Merrick, NY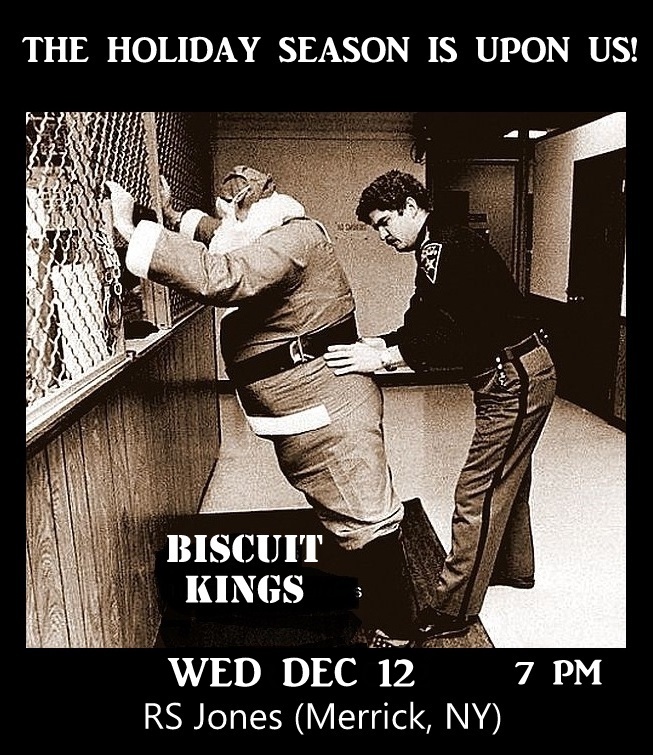 Get in the holiday groove with your favorite band of ne'er do wells, the Biscuit Kings! Downhome Eats + Tasty Music = A Great Night Out!
---
13th - Toby Walker  Grey Horse Tavern  Bayport, NY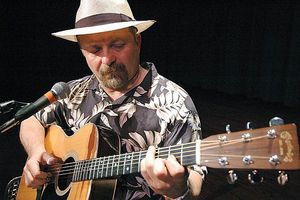 Don't miss the chance to catch one of LI's renowned acoustic guitarists!  "Internationally and nationally acclaimed Toby Walker has been hailed as an award winning, roots music finger-style guitar virtuoso and songwriter who has toured the US, the United Kingdom, and Europe. Blending the styles of blues, ragtime, country, bluegrass, old-time jazz and rock, Walker has his own style and as such received numerous awards, including being the 1st place recipient of the International Blues Challenge Award in Memphis and the NY Music Award for best instrumental CD. Walker has also been inducted into the NY Blues Hall Of Fame." (Toby Walker website)    Showtime: 8 pm
---
14th - Fishing With Fredo  Swing The Teapot  Floral Park, NY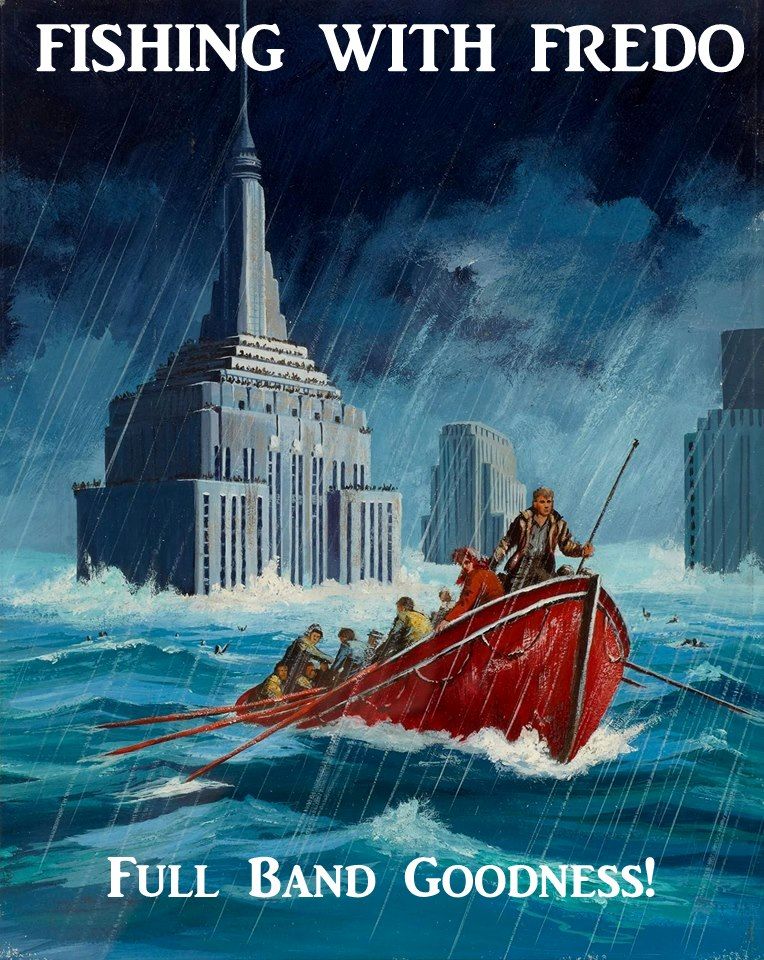 This engaging duo which features the multi-talented Jim Treutlein and Joseph Perricone expands to a full band lineup.  Who knows what musical mysteries await you!
---
14th - Johnny Mac Band  Treme  Islip, NY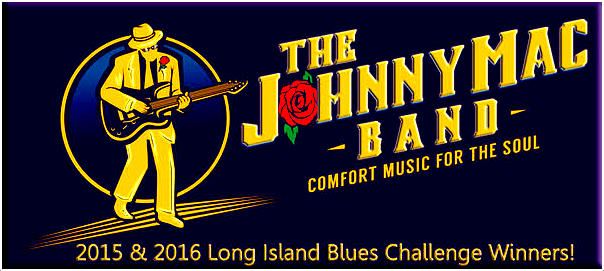 This veteran blues outfit, 2015 & 2016 winners of the Long Island Blues Challenge, brings a taste of their down & dirty mix of  blues, r&b, funk and reggae to this blues/jazz venue in Islip.  Showtime: 7:30 pm
---
14th - Carrie McQuade & Joe DeFlorio  RS Jones Restaurant  Merrick, NY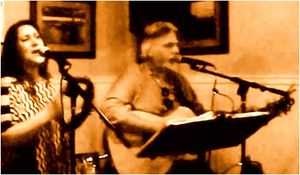 Spend an evening at one of LI's best Cajun/Southwest eateries.  Along with the down home eats, dig the sounds of Carrie McQuade & Joe DeFlorio doing great covers and originals.  Rumor has it that a Special Guest will be part of the show.  Showtime: 7:30 - 10:30 pm
---
15th - Wondrous Stories  Plattdeutsche Beer Hall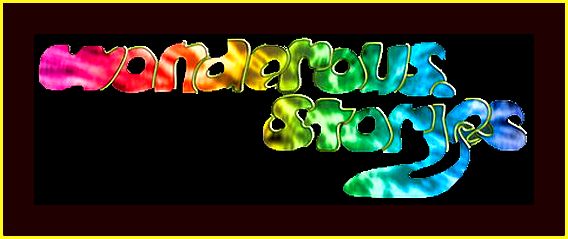 Enter this huge German Beer Garden and get ready to rock with this band that presents a night of covers by such classic rock groups as The Who, The Beatles and Yes.  Bandleader Kenny Forgione, along with his band of merry players, always delivers a high energy show.
---
15th - Shecky & The Twangtones  Bobbiques  Patchogue, NY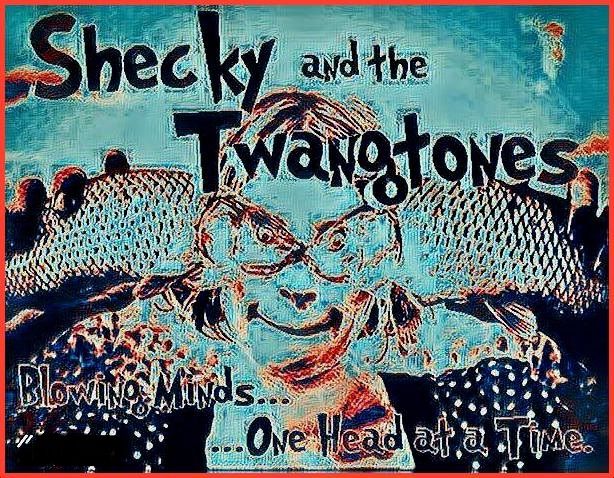 Retro Surf Rock meets Jam Band hula hoop vibes @ this popular BBQ joint.  Eat some ribs and then get out on the dance floor and shake what God gave ya!
---
15th - WLNG's Rockabilly Christmas  Suffolk Theater  Riverhead, NY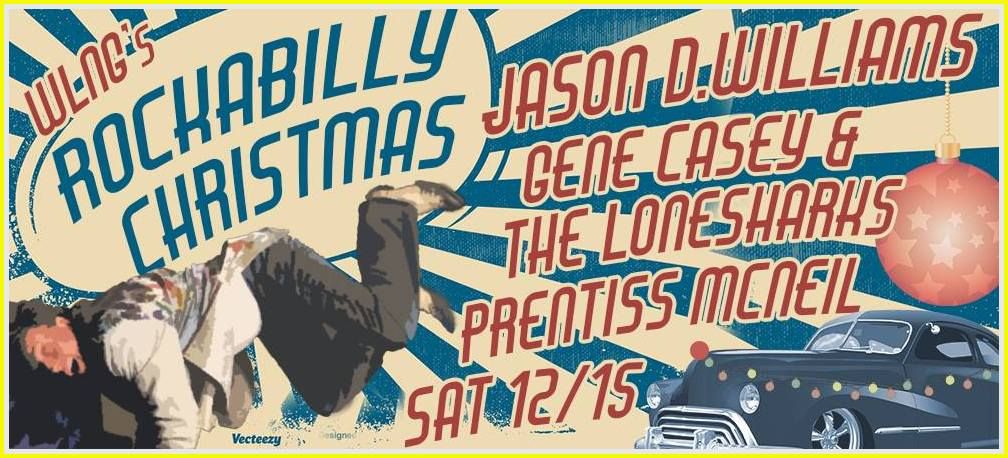 Get ready for a Rocakbilly Xmas like none other! Join Sun Records' last recording artist -- madman Jason D Williams on piano, often compared to his friend and mentor Jerry Lee Lewis; Gene Casey & The Lone Sharks, the East End's prodigal Rockabilly King & his rockin' combo; and Prentiss McNeill, member of the Drifters! Sponsored by WLNG.  Doors, Bar, & Restaurant open at 6:30. Show at 8pm  Get your tickets HERE
---
18th - Ray Lambiase & the Tin Kickers  Metropolitan Bistro  Sea Cliff, NY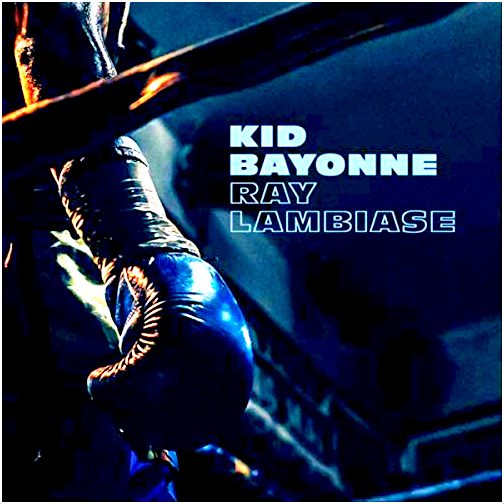 Ray Lambiase and his ready steady band of Tin Kickers present a special Holiday show at this New American eatery.  Expect to hear some tasty selections from Ray's latest album release, Kid Bayonne.
---
18th - Funk Filharmonik's 33rd Funkiversary  KJ Farrells  Bellmore, NY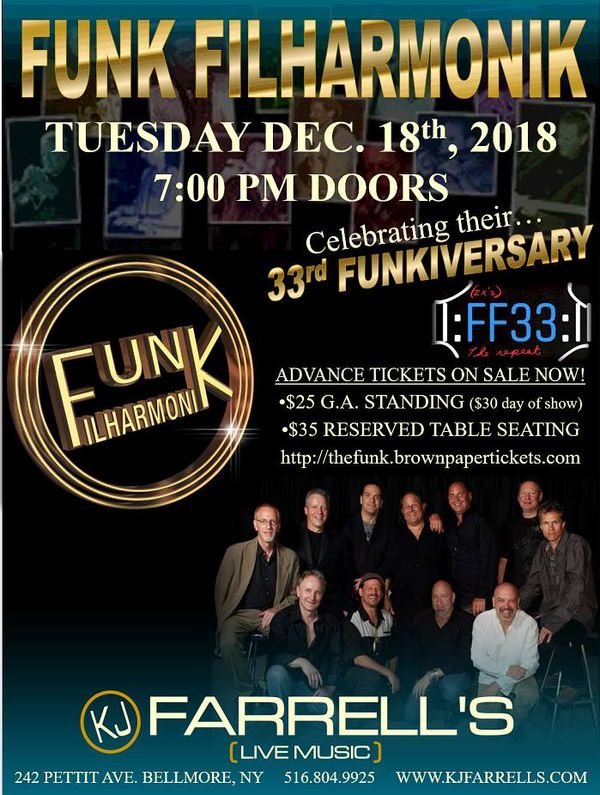 Hear ye!  Hear ye!  Mark your calendars for a very special & intimate evening with Long Island's favorite funk combo, Funk Filharmonik, as they celebrate their 33rd Funkiversary at KJ Farrells in Bellmore!  Showtime: 7 - 11 pm  Note: Tickets are going very fast for this event so get your tickets HERE  
"For the past 33 years, Funk Filharmonik, Long Island's foremost high energy, eleven piece horn driven band, has been a magnet for musicians and music lovers of all stripes, attracting generations of loyal fans. Their big, fat, fiery five piece horn section and chunky tight rhythmic vibe appeals to listeners and dancers alike and has influenced countless local bands. The camaraderie, joy and sheer energy that exudes from the stage at every Funk Filharmonik show is  highly contagious." (Funk Filharmonik website)
---
19th - Blue Velvo  Mr. Beery's  Bethpage, NY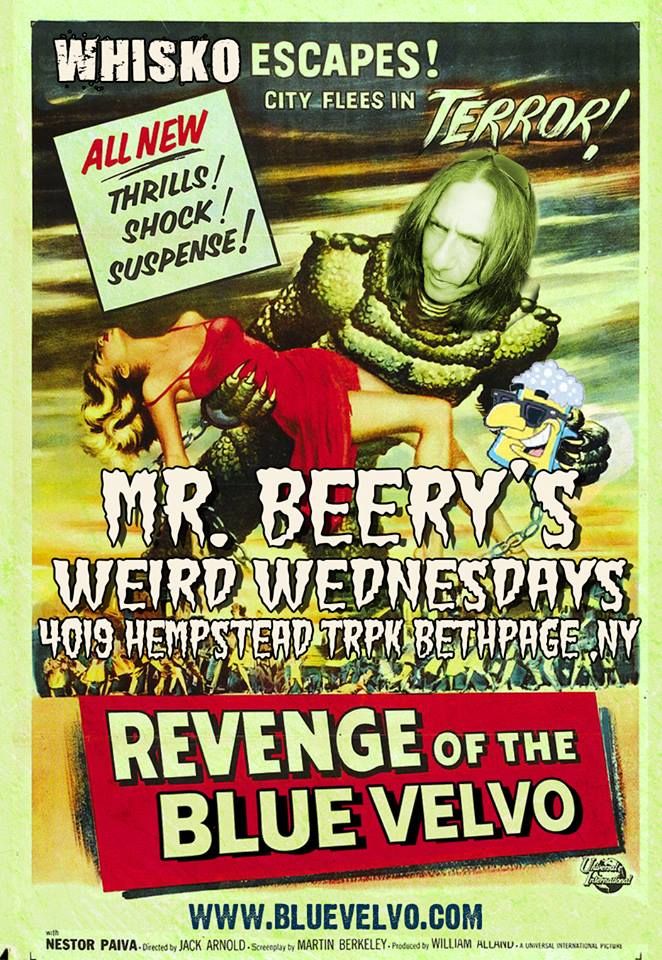 Holy Whisko Batman!  Blue Velvo continues it's wild & loose residency aka WEIRD WEDNESDAYS @ the legendary Mr. Berry's!  Word on the street says that some very special guests have been popping at these gigs!  Expect tasty playing performed in a thrilling anything-can-happen atmosphere!
---
20th - Mambo Loco  Havana Central  Garden City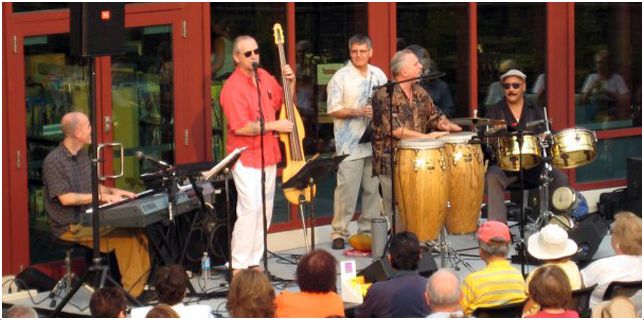 Catch this tight Afro-Cuban ensemble as they bring the best of "Old School" Latin jazz to Long Island!  Expect to swing the good thing all night long!
---
21st - The Christmas Craptacular!  Gutter Bar  Brooklyn, NY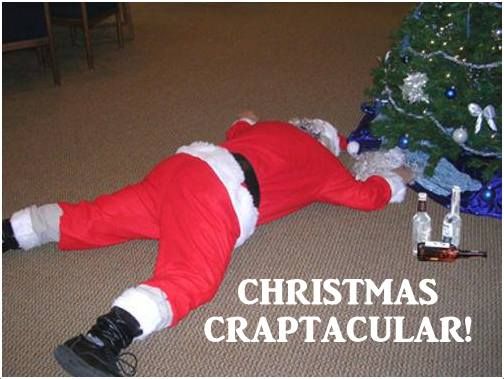 Journey into Brooklyn to catch The Christmas Craptacular!  Santa's coming in his sleigh and to celebrate, you could do worse than seeing the only three Rock & Roll Bands left in America, all on one extremely affordable bill (cover is like 7 or 8 bucks or something negligible like that). The Yams ("I Was Drunk When I Met Ya", "Fuck You I Quit") have reunited just for this one show and kick off the proceedings at 9 PM, followed by the Martinets, and lastly the Piggies. Remember to bring your ID as they card everyone at this place, even you, Grampa!
---
21st - Twang! Solo Guitar  The Dolphin Bookshop & Cafe  Port Washington, NY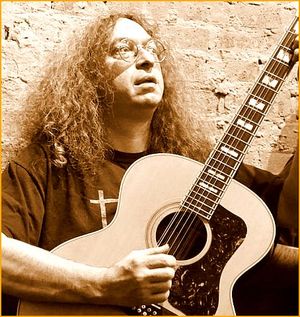 Solo guitar performed by DownBeat columnist Jimi Twang! Durso. Ranging from old standards to modern repertoire. Free Admission.  Showtime: 7 - 9 pm
---
22nd - Reckoning  Beau's Bar  Greenlawn, NY

Tie dyed Yuletide visions will dance in your head as Reckoning delivers some Deadhead musical goodness!  Showtime: 10 pm - 2 am
---
28th - Dave Diamond Band  89 North  Patchogue, NY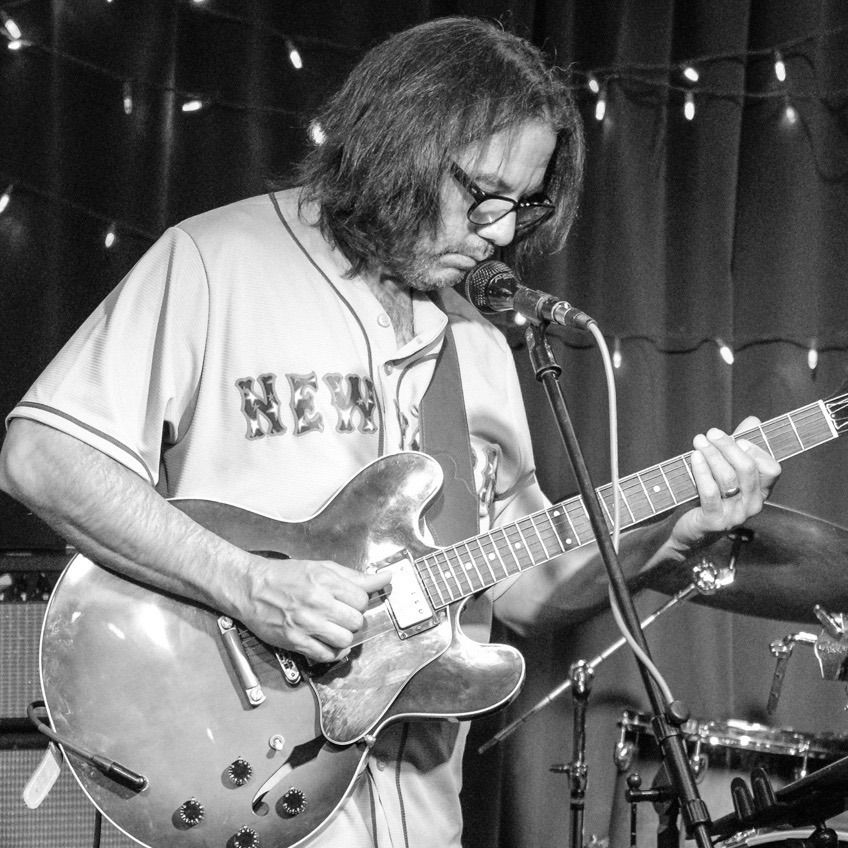 From the 89 North website: "With a style all their own, the Dave Diamond Band isn't a derivative of any single genre. Rather, the songs reveal a wide range of influences — from indie rock to late 60s and early 70s Laurel Canyon inflections, from funk to doses of latin and afro pop. It's all delivered in a natural mix of comfortable jams set in complex musical terrains."  The Dave Diamond Band hits the stage at 9:15.  Opening the show are The Brother Pluckers (8 pm) and the Harvest Moon All-Stars will be closing the show (10:45 pm)  Get your tickets HERE
---
28th - Breakaway & Jerry The Bulldog  Buckley's  Valley Stream, NY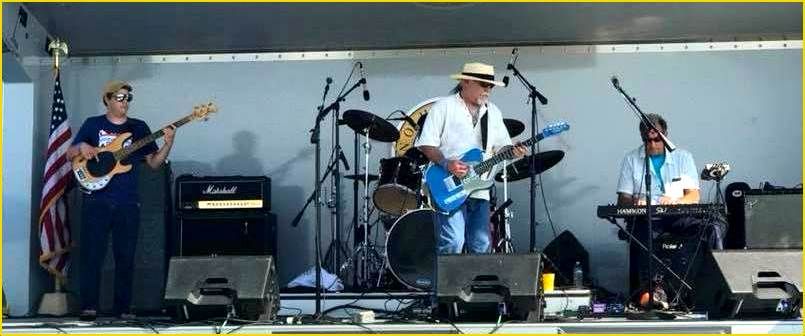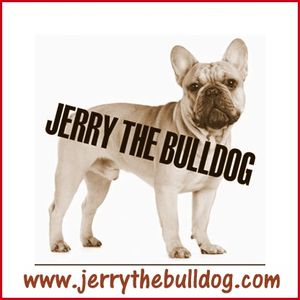 Here's a show that just popped up on my radar: Two great bands that are known for their tasty original repertoire are playing this laid back Bar & Grill in Valley Stream!  Breakaway is a roadhouse blues outfit and Jerry the Bulldog channels the Alt-Country Americana genre.  Support Original Music in Long Island!   Showtime: 9 pm
---
28th - Rich Lanahan & Friends  Greater Port Jefferson Arts Council  Port Jefferson, NY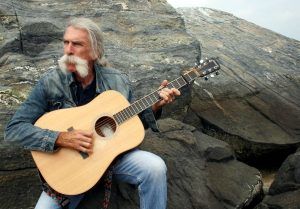 Be sure to catch this gathering of several renowned LI musicians that's part of the Greater Port Jefferson Art Council's Wintertide Series (101 East Broadway  Port Jefferson, NY).  The featured artists include Rich Lanahan, Katie Pearlman and Pete Mancini.
---
31st - Barnaby Bye  My Father's Place @ The Roslyn Hotel  Roslyn, NY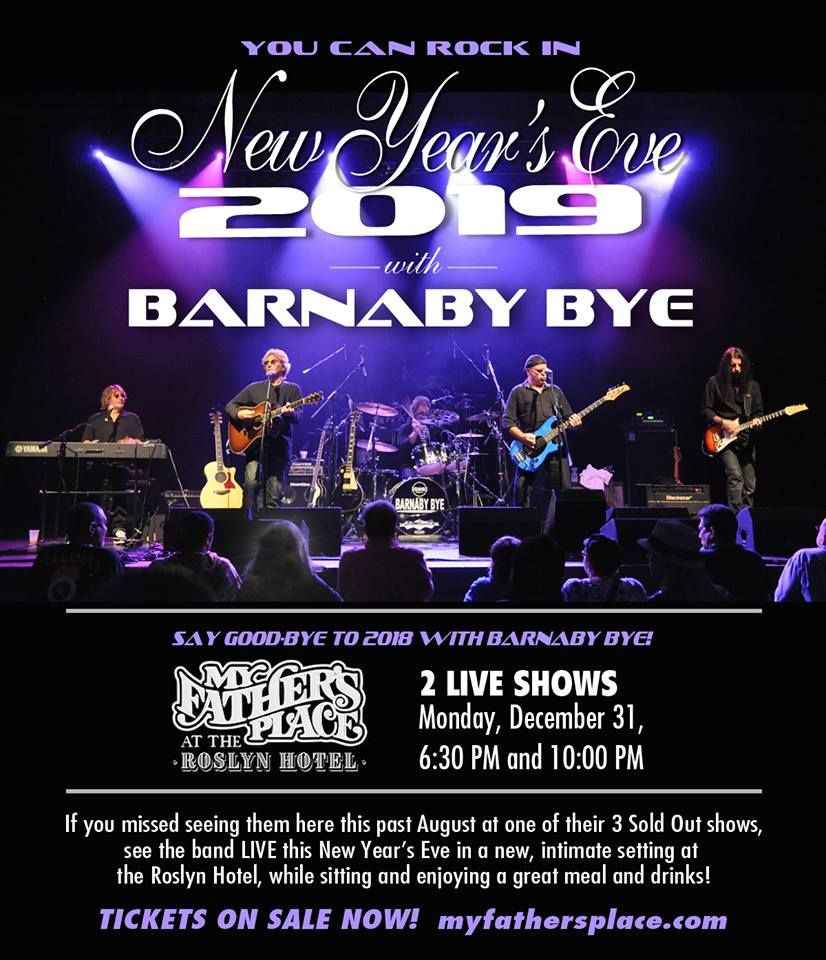 Close out 2018 with this ultimate New Year's Eve bash featuring the legendary pop music combo Barnaby Bye at My Father's Place!  The legendary LI players who comprise Barnaby Bye have played a major role in the development of Long Island rock & roll.  "Barnaby Bye is an American band formed by Peppy Castro, ex-Blues Magoos, and Long Island musicians the Alessi Brothers, Billy and Bobby, along with Mike Ricciardella of The Illusion. They recorded for Ahmet Ertegun's Atlantic Records, and Ertegun personally produced their 1973 debut, Room To Grow.  Their follow-up, Touch, was a critically acclaimed album, featuring ten tracks including the hit single, Blond.  The band was inducted into the Long Island Music Hall of Fame in 2013." (Wikipedia)  Barnaby Bye will be doing 2 performances on New Year's Eve:  6:30 - 8:30 and  10:00 - 12:30.  Get your Tickets HERE (don't wait too long, they're going fast!)
---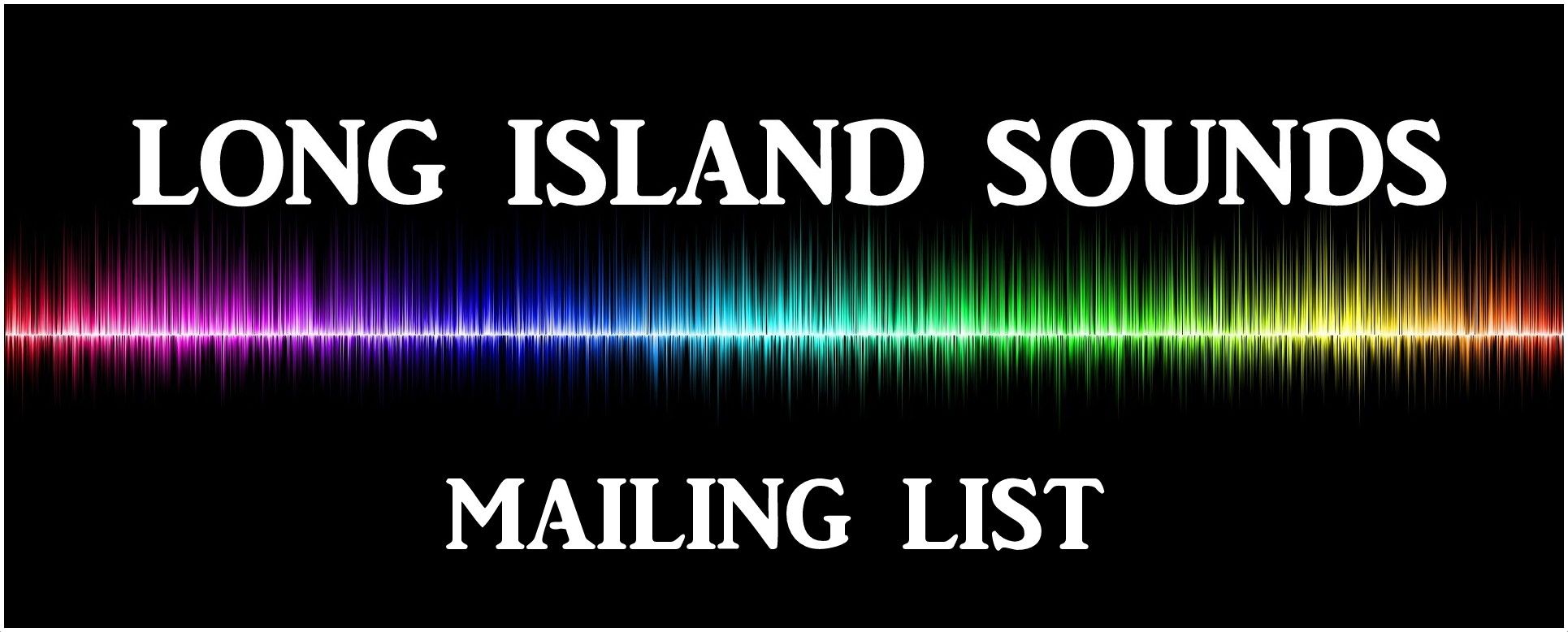 Don't Miss Out On What's Happening On The Long Island Music Scene!
---
---