SEPTEMBER 2018
---

"Say, what's a Bradstock?"  Bradstock is one of the best homegrown music festivals in Long Island. Now in its 25th year, Bradstock was founded to raise money in support of local charitable efforts.  This organization's motto is: "A good time for a good cause."  I second that emotion!
From the Bradstock website: "Thanks to the generosity of the many friends of Bradstock, in the past twenty one years we have donated over $200,000,  to Camp Pa-Qua-Tuck $42,000 and additional gifts to the Long Island Maritime Museum, Friends of Connetquot River State Park, the Sayville Kiwanis Club, the U.S. Coast Guard Chief Petty Officers Association, G.R.O.W., WUSB, They Often Cry Out, the Unbroken Chain Foundation, the Sayville Village Improvement Society, the Bayport and West Sayville Civic Associations and the Peconic Baykeeper, amongst others. In addition, the Bradstock organization has donated a mountain of food and ongoing monetary contributions to Island Harvest to help those less fortunate than ourselves.  You may be surprised to learn that Bradstock is a year round event. Stop by the festival entrance and make sure you are on the email list and let us know if you want to help."
SHOWTIMES:  SATURDAY September 1st, 2018: 11:00AM - 9:00PM  SUNDAY, September 2nd, 2018: 11:00AM - 10:00PM   Ticket information HERE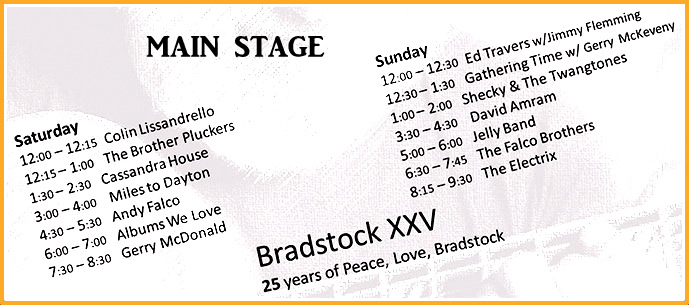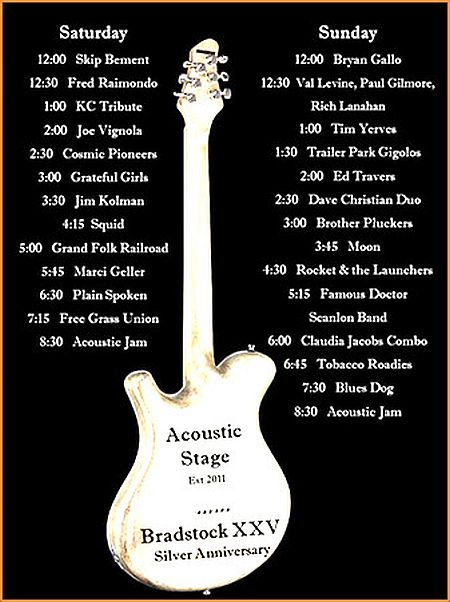 ---

Ahooooo!  If you think you got the hellhounds on your trail, head on down to this legendary venue and get some blues music in your life.  Boogie Bob Johnson & the Time Out Blues Band will help you wrestle those demons in your soul.  Special Note: handling the keyboards in this cool combo is none other than the legendary Roast Beef Joe, formerly of Little Buster & The Soul Brothers!
---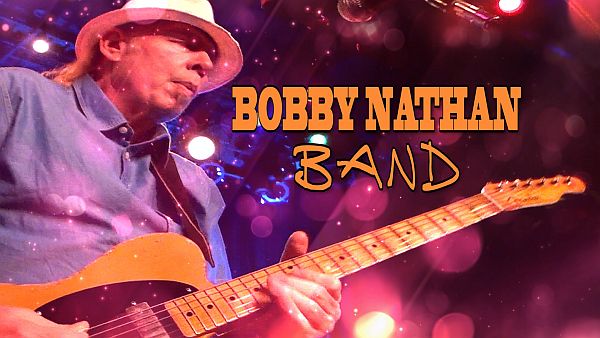 If you're out on the East End, start off your Labor Day Weekend by catching this six piece powerhouse that always delivers an energetic show with a repertoire that features tunes by Robert Palmer, Prince, the Rolling Stones, Pointer Sisters, Chuck Berry, Al Green, Aretha Franklin, Etta James, Stevie Ray Vaughn and Jimi Hendrix.
---
3rd - Kerry Kearney Blues BBQ  The Maples (Manorville, NY)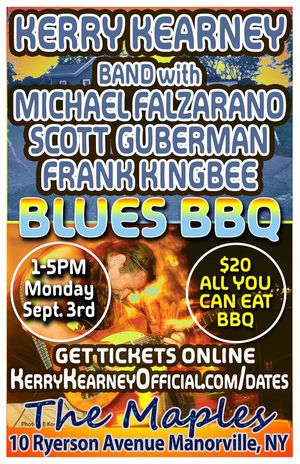 All you LI Blues Hounds can lively up your Labor Day weekend by heading down to this wild blues & bbq bash! Along with Kerry Kearney's & his band, there will also be some special guests on hand: Michael Falzarano (Hot Tuna, New Riders), Scott Guberman (from Phil Lesh & Friends) and Frank Kingbee.   $20 Admission includes all you can eat BBQ. Get tickets online (all major credit cards) or at the gate (cash only).  "Everything comes out in blues music: joy, pain, struggle.  Blues is affirmation with absolute elegance." (Wynton Marsalis)  Purchase Tickets HERE
---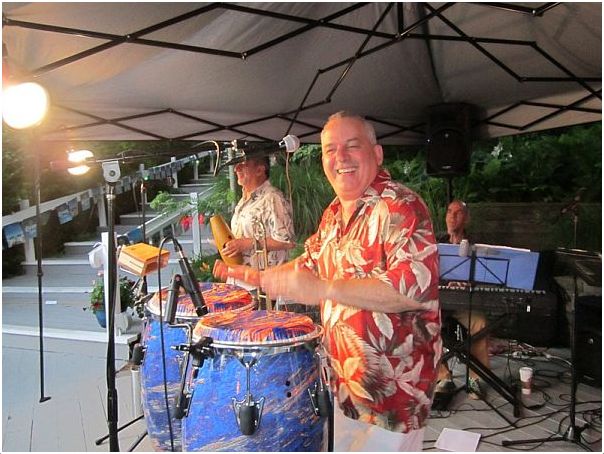 Spend an evening digging the sounds of this tasty Afro-Cuban combo as they perform a lively show of "Old School" Latin jazz under the stars at this cozy beach setting.  Get there early so you can get a seat @ the outside bar which has an excellent view of the stage.​​​​​​
---
Here's a clip from Carrie & The Cats recent appearance on the popular podcast, The Rob Bartlett Comedy Hour
Carrie and The Cats channel a new-school flair reminiscent of Amy Winehouse and John Mayer along with a taste of classic rock.  Opening the show is Gnarly Karma. Showtime is 8 pm.  Tickets Available HERE 
---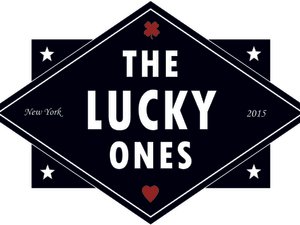 Americana music is alive and well here in Long Island and this particular concert features two bands that are among the best local practitioners of that particular genre.  Meehan's current music has been described by local music historian The Commodore as "songs inspired by traditional and alternative country, punk, folk, literature, and other influences."  His backing band is comprised of some longtime veterans of the LI music scene; Michael Leuci (Drums), Annie Mark (Guitar / Vocals) and Chris James (Lead Guitar / Vocals).  Opening the show is The Welldiggers, a band that many of you local Americana music fans will remember.  The Welldiggers frontman, Steve Welner, recently released an excellent solo album called Sweet Simple Life.  Be sure to check that one out!
---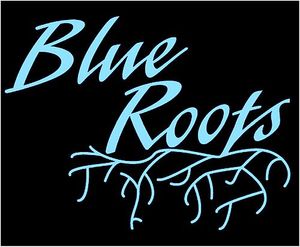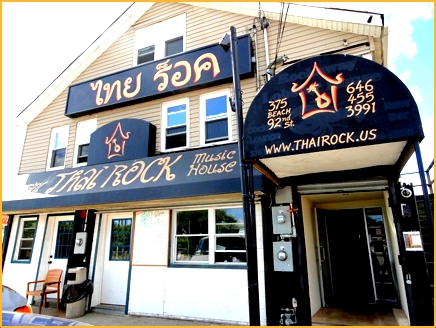 This veteran combo brings their unique blend of roadhouse blues to this eclectic restaurant that specializes in authentic Thai cuisine.  "Particularly with the blues, it's not just about bad times. It's about the healing spirit."  (Taj Mahal )

By the way, if you're a Long Island blues fan and haven't connected with the Long Island Blues Society yet, 
be sure to stop by their website!
---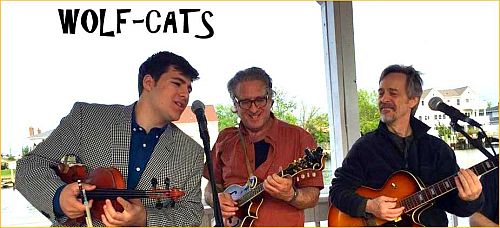 Head on down to this popular eatery in Merrick (Southwestern, BBQ & Soul Food) for a lighthearted evening of American Roots Music with the Wolf-Cats!  This tasty combo is widely known for their hep cat mix of blues, gypsy jazz and swing music.
---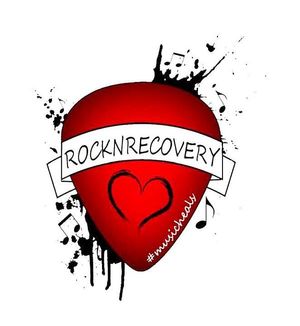 Check out this benefit that celebrates the life of Tony Eustace who passed away last April.  Tony was a proud disabled veteran who worked in the music industry alongside the likes of the Freelance Vandals, Joe Lynn Turner, DIO, and Brian Johnson. This benefit will feature performances by Old School Classic Rocks and friends of Tony's, other guests and musicians are welcome to take the stage to pay tribute to Tony Eustace in a way that he would love.  Tickets are $10 at the door and being donated to Tony's favorite charity, Rock N' Recovery. To donate to Rock N' Recovery on your own, please visit RockNRecovery for more information.  Showtime: 2 pm - 8 pm
---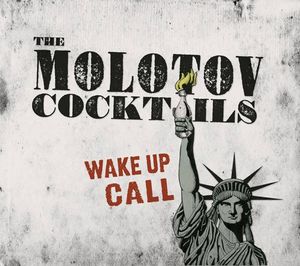 As far as local venues go, I have tip my hat to KJ Farrels because they stage regular Tuesday Original Music Showcase nights which provide much needed exposure for bands that perform their own music.  One of the better up and coming original bands on the Island is The Molotov Cocktails who will be appearing at this cool bar in Bellmore on Tuesday Sept. 11th.. From their Facebook Page: "The Molotov Cocktails is the brainchild of songwriter John Rullo. Their upcoming CD, Wake Up Call, is a collection of songs for a sleeping nation."  Showtime: 7:30 pm
---
I first heard Russ Seeger back in the 70's when he was a member of a great outfit called The Sheiks.  Since then, he has grown immeasurably as a musician and entertainer and is considered one of Long Island's most genuine musical artists.  Be sure to catch him at this laid back neighborhood haunt in Floral Park..  Also, check out his recent studio album, Live In Peace, on Paradiddle Records!
---
15th - Deepwells Music Festival  

Deepwells Historical Society  St James, NY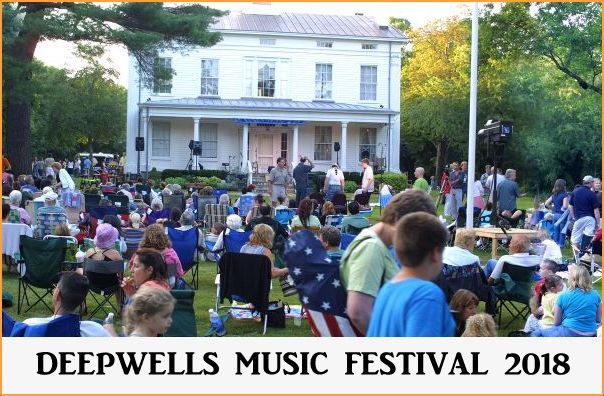 Kick back and enjoy a day of reverie at the historic Deepwells Mansion in Saint James, NY featuring performances by Sir Cadian Rhythm, Kerry Kearney and Miles to Dayton.  Showtime: 4 pm
---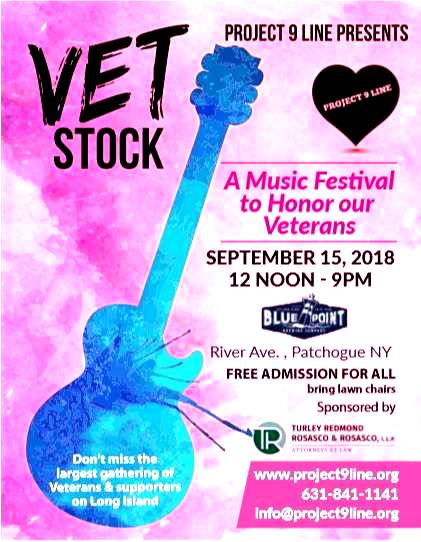 This events honors and supports our veterans.  This festival features Local Bands performing all day long.  The lineup of performers includes the Project9line Band, Shecky and the Twangtones, Johnny in the Basement, Two Cent Sam and Blueberry Strange. Free Admission  Showtime: 12 - 9 pm
---
15th / 16th - The Merrick Street Fair  Merrick, NY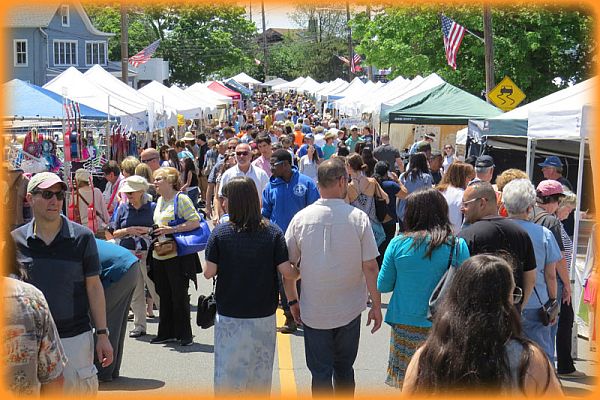 The place to be at this two-day street fest is in front of the live music stage which is located on a flatbed truck adjacent to RS JONES RESTAURANT.  The music schedule is 1 - 5 pm.  Saturday Artist Line-Up: Carrie McQuade Band, Biscuit Kings, Christine Sweeney Band and The Wolf Cats.  Sunday Artist Line-Up:  Treutlein/Novak/Perricone/Leuci Band, The Welldiggers, The Twisted Troubadours and the Katie Mitchell Band.  While you're soaking up the music, make a point of checking out some of the local food truck eats.  "If Music Be The Food Of Love, Play On!" (Billy Shakespeare, local Kazoo player)
---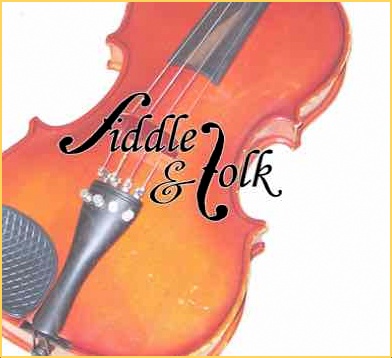 Benner's Farm is a historic, organic, 15-acre homestead, raising animals and produce.  Thousands of people participate in the many workshops, festivals and special events held at the farm each year.  It's the perfect setting for this laid back homegrown music fest.  The lineup of performers includes Larry Campbell & Teresa Williams, Pete Mancini & The Hillside Airmen, The New Students and The Stony Brook Roots Ensemble.  Gates open @11 am  Showtime: 12:30 pm to 7 pm.  You can purchase tickets HERE
---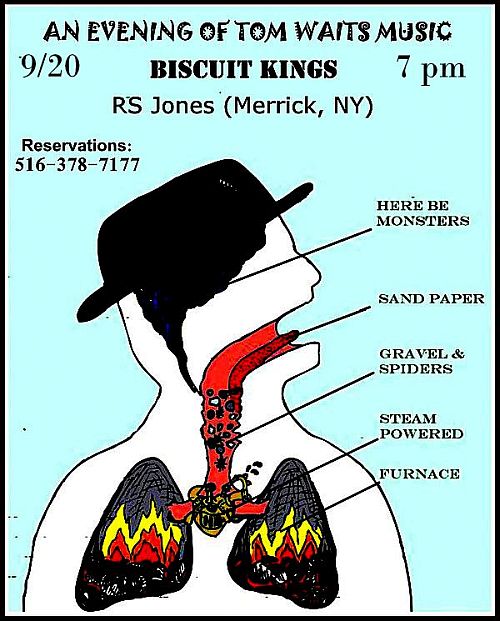 Calling all Tom Waits Fans:  As part of the Biscuit Kings ongoing 3rd Thursday of every month residency at this down home eatery, this month's show will be An Evening of Tom Waits Music!  It's not a tribute band type of thing; we just like playing some of those strange Tom Waits songs!  "I like beautiful melodies telling me terrible things."  (Tom Waits)  Showtime: 7 pm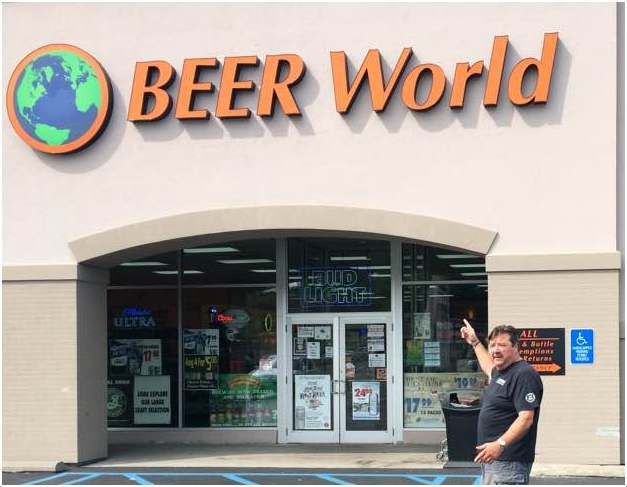 As my old friend The Gloob always says,

"The clock on the wall says it's Beer O'clock!"
---
I mentioned this hot combo in my August column but then found out that their date at The Beer Garden in Freeport had been cancelled so I'm posting some info for one of their September gigs.  "Say, who are these guys anyway?"  This band is like a stick of dynamite.  Once they light the fuse…look out! Swing on by this cozy club in Sea Cliff and get knocked out by the vibes of sweet soul music the way it oughta be!  Showtime: 8:30
---
Nina Et Centera is a band that channels a wide variety of musical influences.  Nina, the trio's lead singer, has been described as a vocalist "that may recall an edgier Victoria Williams during her Dylan & the Band Basement Tapes period."  Catch them at this tasty BBQ joint out on the East End.  Showtime: 6 pm
---
Mike Barry's lively Americana roots rock combo conjures up a lively mix of sounds that reveal such influences as NRBQ, Rockpile and the Lovin Spoonful at this intimate neighborhood club.  Along with the music, this venue's kitchen puts out a mighty tasty menu so be sure to check that out as well.
---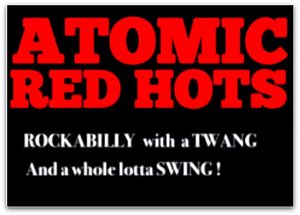 Treat yourself to a rowdy night of Red Hot Rockabilly music as played by this high energy combo.  Along with the sounds, be sure to try some of the finger licking Memphis BBQ eats that the kitchen puts out to great fanfare.
---
This month's festival madness rolls on with Doc Blues Presents The Blues On The Beach Festival!  Showtime: Noon - 7 pm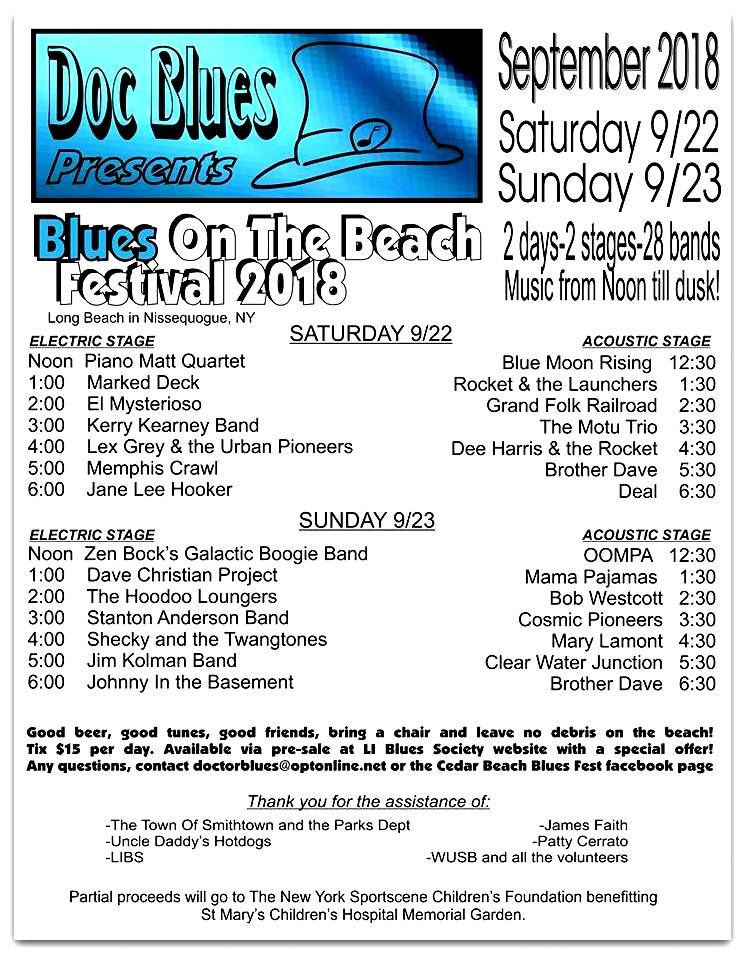 ---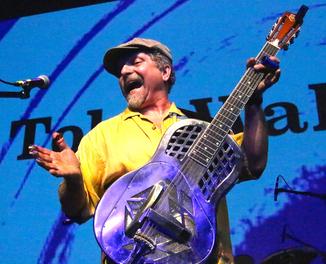 This is a concert to benefit the Pulse Center For Patient Safety Education & Advocacy.  Don't miss the chance to catch this internationally acclaimed Long Island roots music artist.  Here's some of the rave reviews Walker has received over the years: "If he doesn't get them with his phenomenal guitar playing or catchy songs, he gets them with his wonderful stories. True entertainers have an engaging spirit that puts a smile on your face. Arlo Guthrie has it. David Bromberg has it. And so does Toby. " - John Platt - WFUV  "Flat out... you have to hear this great musician... I'm blown away" - Jorma  Kaukonen of Hot Tuna and the Jefferson Airplane.
---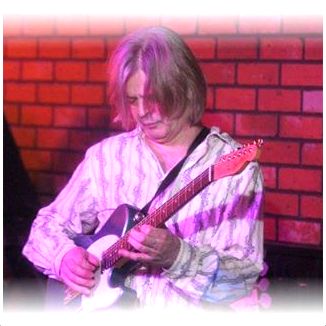 Don Celenza's longtime residency at this sports bar that serves up good eats has become the stuff of local legend.  His weekly jams always offer up a great night of music featuring seasoned players from the LI music scene.
---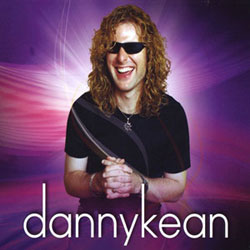 Danny Kean, who has been a presence on the Long Island scene for many years now, is a multi-instrumentalist as well as a remarkable blue-eyed soul vocalist who channels an earthy mix of smooth R&B, early Motown, classic soul, funk rock and Neo soul.  Catch him at this relaxed hangout in South Farmingdale.
---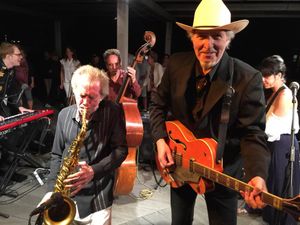 "What time is it?!"  It's time for a Rock & Roll Dance Party at the marvelous Bay Street Theater featuring Gene Casey and the Lone Sharks as they celebrate 30 years of Rhythm & Twang!  Rumor has it that there will be some very special guests on hand for this special show.  Get your tickets HERE.
---
This up and coming Americana band will be performing 1:30 pm to 4:30 pm as part of PumpkinFest Weekend at the Garden of Eve Organic Farm & Market! Enjoy live music, hayrides, bounce house, Fun Fields attractions and U-pick pumpkins! This event runs 9 am to 6pm and the $5 admission includes farm animals, pedal karts, straw tower, giant slides, play castle and more! (Note: Admission does not include cost of U-pick pumpkins.)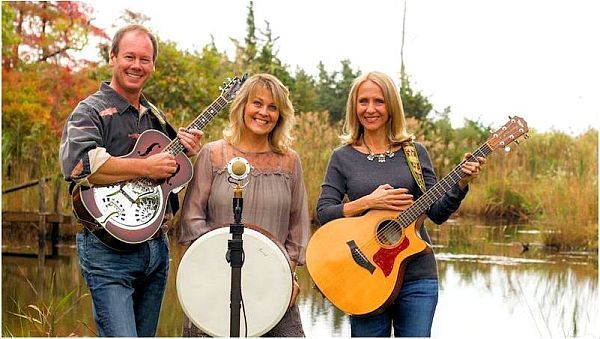 In a recent Long Island Pulse article, my buddy Mike Block captured the essence of He-Bird, She-Bird experience: "The arc of the Long Island group's sound encompasses both an original blend and a la carte offerings of vintage country, bluegrass, folk, gospel and dirt-in-your nails rock.  The stellar unplugged trio features Todd Evans (guitarist, vocalist), Terri Hall (hand percussionist, vocalist) and Christine Kellar (guitarist, vocalist, principal writer, arranger).  He-Bird, She-Bird possesses a confident resonant sound fully inhabiting the dust and sunshine of Kellar's often whimsical and occasionally dark gaze through the Americana prism." 
---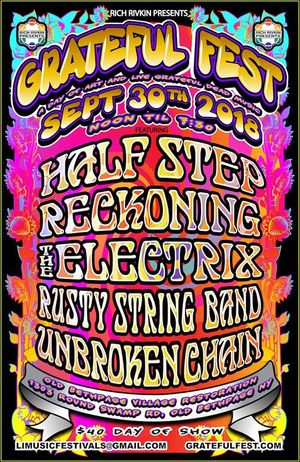 Shazam!  Here's a chance to get your tie-dyed groove on with some of the premier LI jam bands; Half Step, Reckoning, The Electrix, Rusty String Band and Unbroken Chain.  Along with the music, there will be Live Painting & Exhibiting!  Show Times: Noon - 7:30pm - $40 at the Gate - Age 15 & Under $10 - Age 5 & Under Free - Be sure to bring your Coolers, Chairs, Canopies and your Dancin' Feet!
---
Spend a lazy fall afternoon with virtuoso guitarist Peter Kanelous as he performs amidst the calm environs of the Clovis Point Vineyard.  Ahhh!  A little wine & a little music makes this the perfect way to close out the month of September.  Showtime: 1:30 - 5:30 pm
---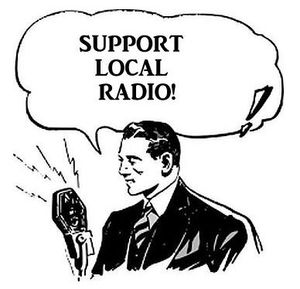 ---

---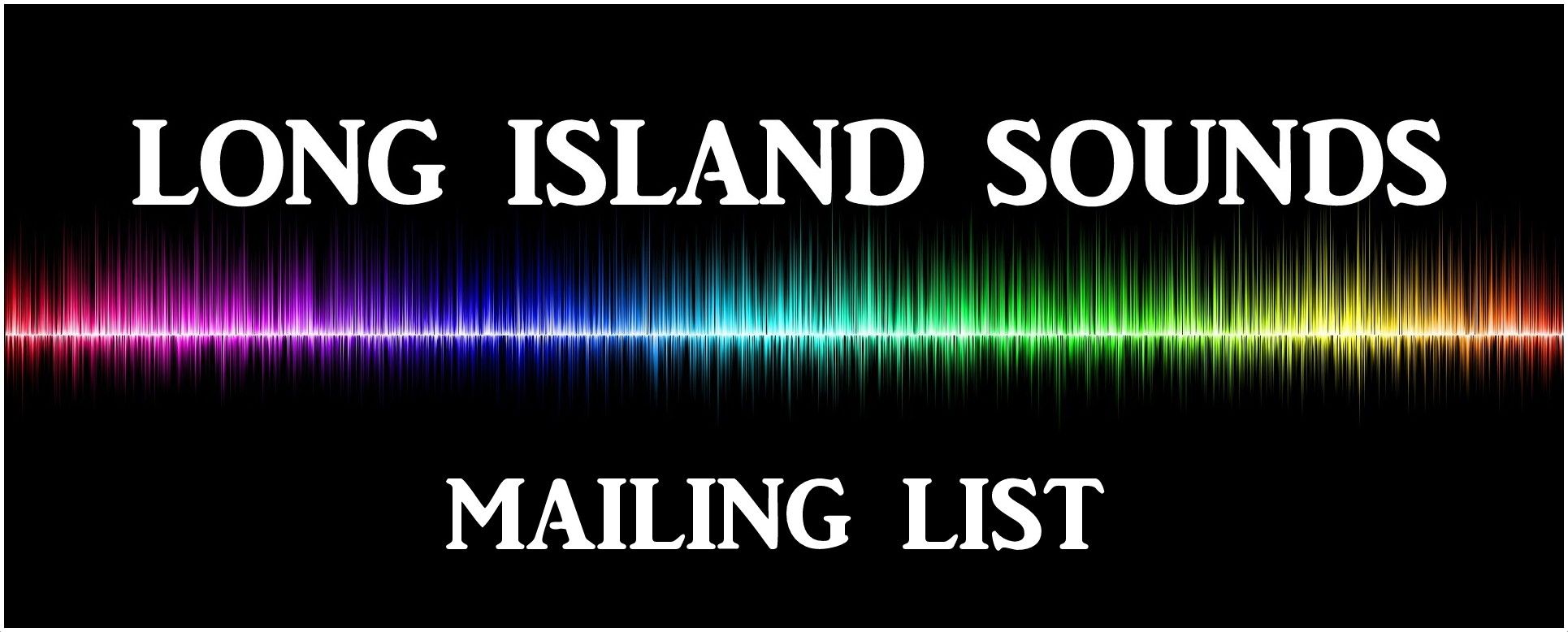 Have my monthly roundup of Local Music Events in Long Island delivered to your email in box!

---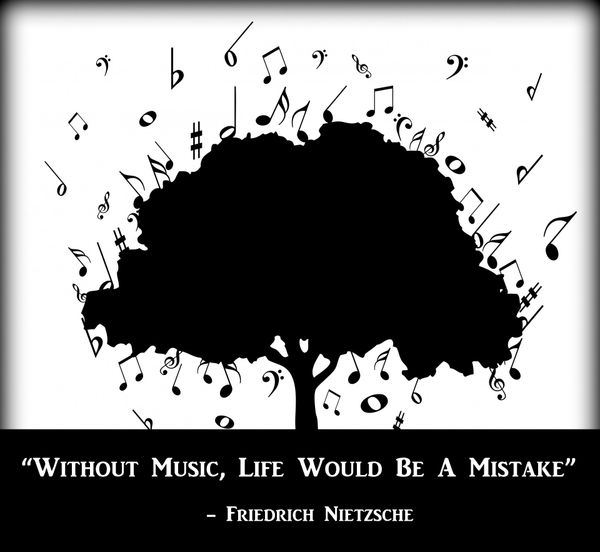 ---